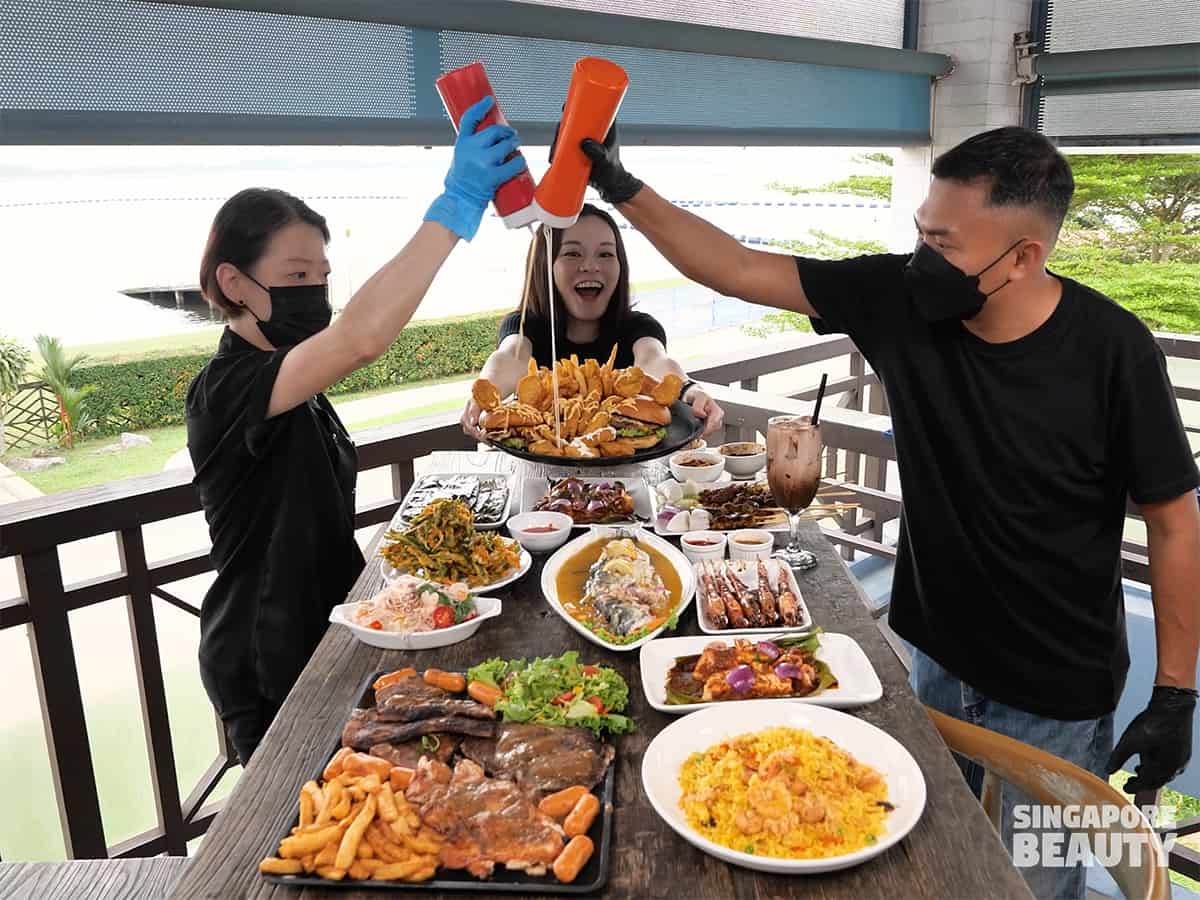 The Patio at PAssionwave Sembawang is a bistro in a beach house located next to the sea in Singapore. With 3 in-house brands and a mixologist drink room, you can enjoy hawker vibe Thai cuisines, Malay delights, western creations and unique cold drinks all under one roof.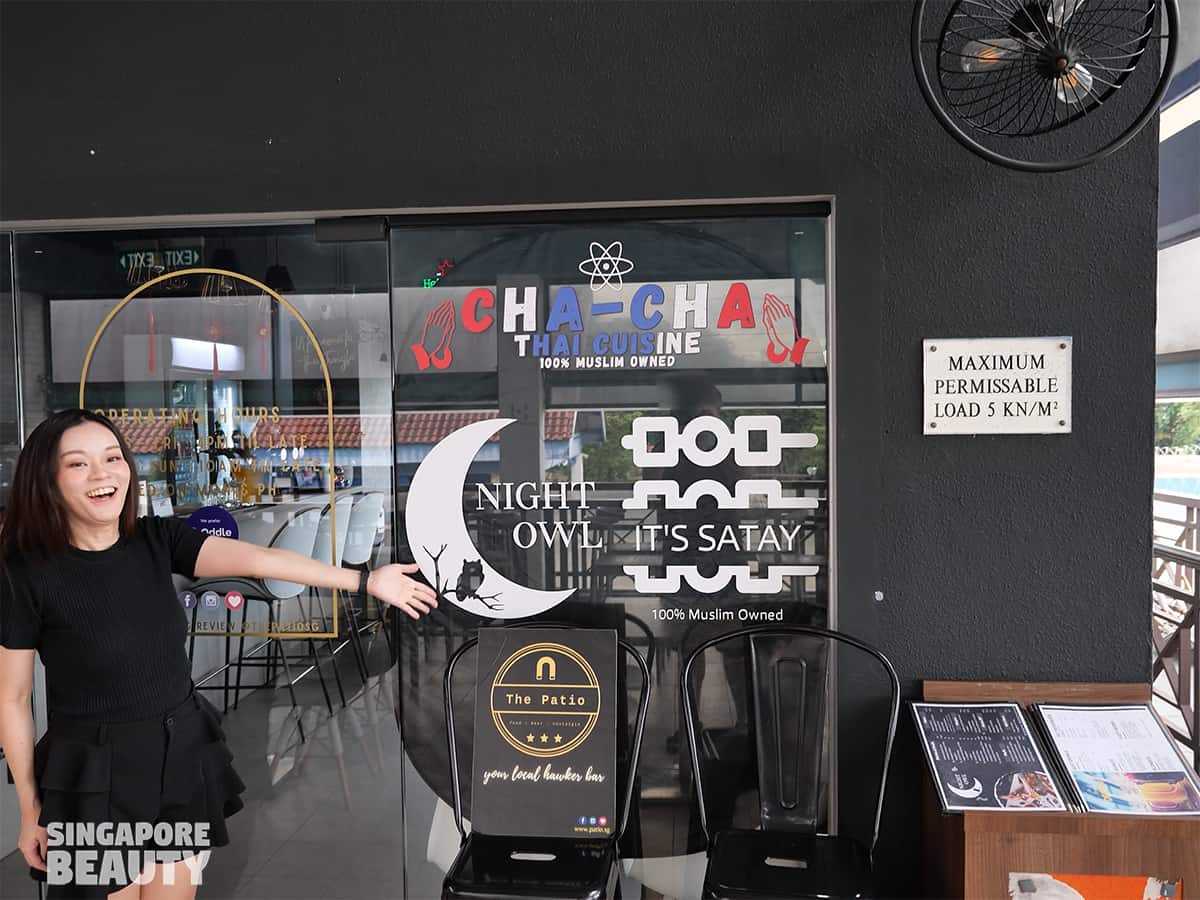 The three in-house popular food brands at The Patio are Cha-Cha Thai cuisines, Night Owl and It's Satay, serving Thai food, western food and Malay food respectively. This is a hawker bar concept where there are 3 stalls and one bar. The Patio is not Halal certified due to the bar. However, Cha-Cha Thai cuisines, Night Owl and It's Satay are all using halal certified products in a kitchen separated from the bar. Washing is also separated from the bar. Night Owl and It's Satay are 100% Muslim owned.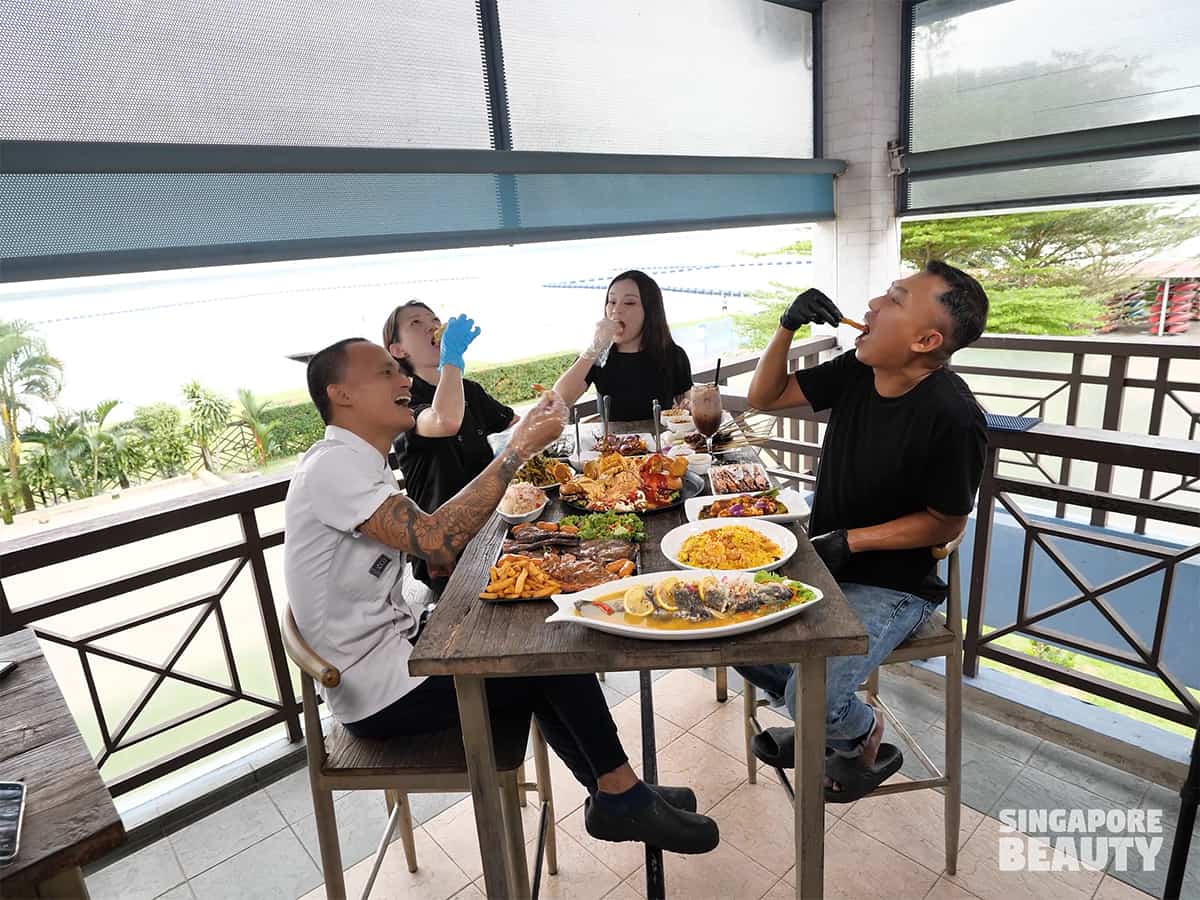 Here's our review of The Patio after trying their food. We love the variety of food they have. Reasonable price with good size portions. We tried the char grilled satay, banana leaf seafood, Thai street food, crispy kang kong, Thai lemon fish, Mega beer, Mega burger platter & the Meaty Platters. They also have an exclusive Mega beer from draught that is great for sharing and must have for IG and tik-tok fans. Be enticed by the tasty food, civilian price point and the relaxed ambience of this beach house bistro.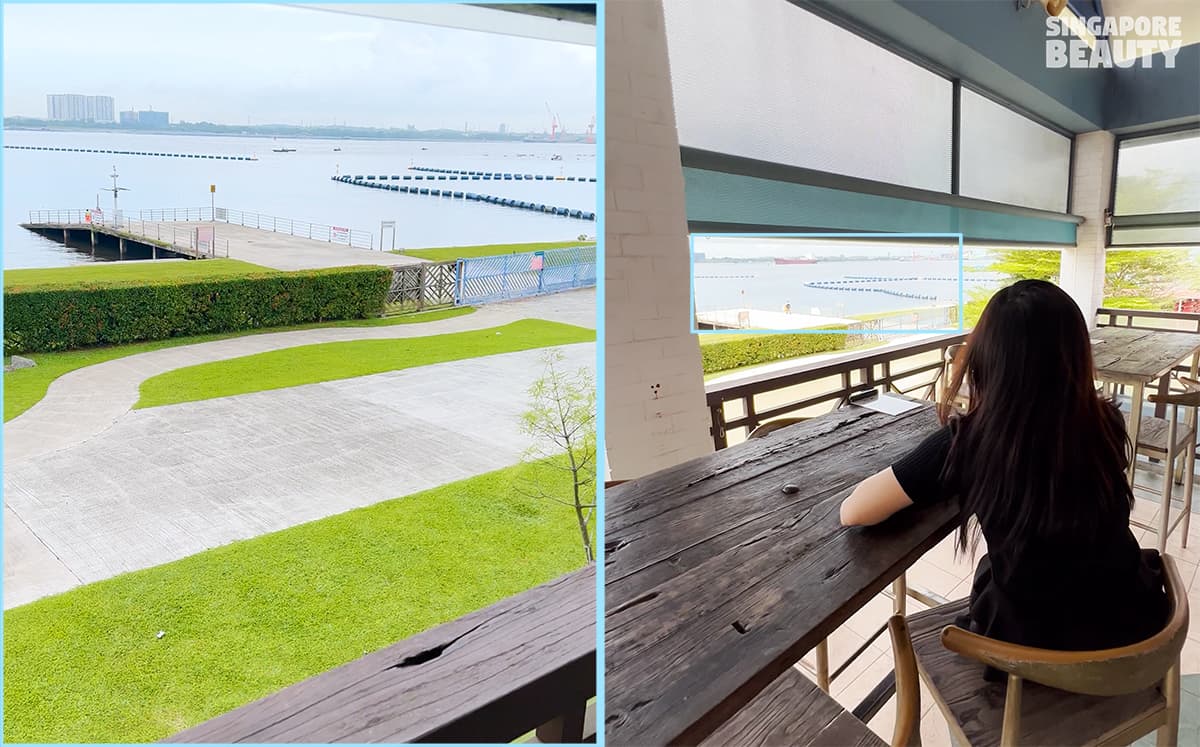 Located at the 2nd storey of a beach house with a unique sea breeze dining experience is definitely new for us. The bistro has a relaxed holiday vibe with fresh air and unblocked sea view that projects as far as the straits towards our neighbouring country. I was told that you can even see fireworks by our neighbouring country during festive seasons. The firework view is magnificent.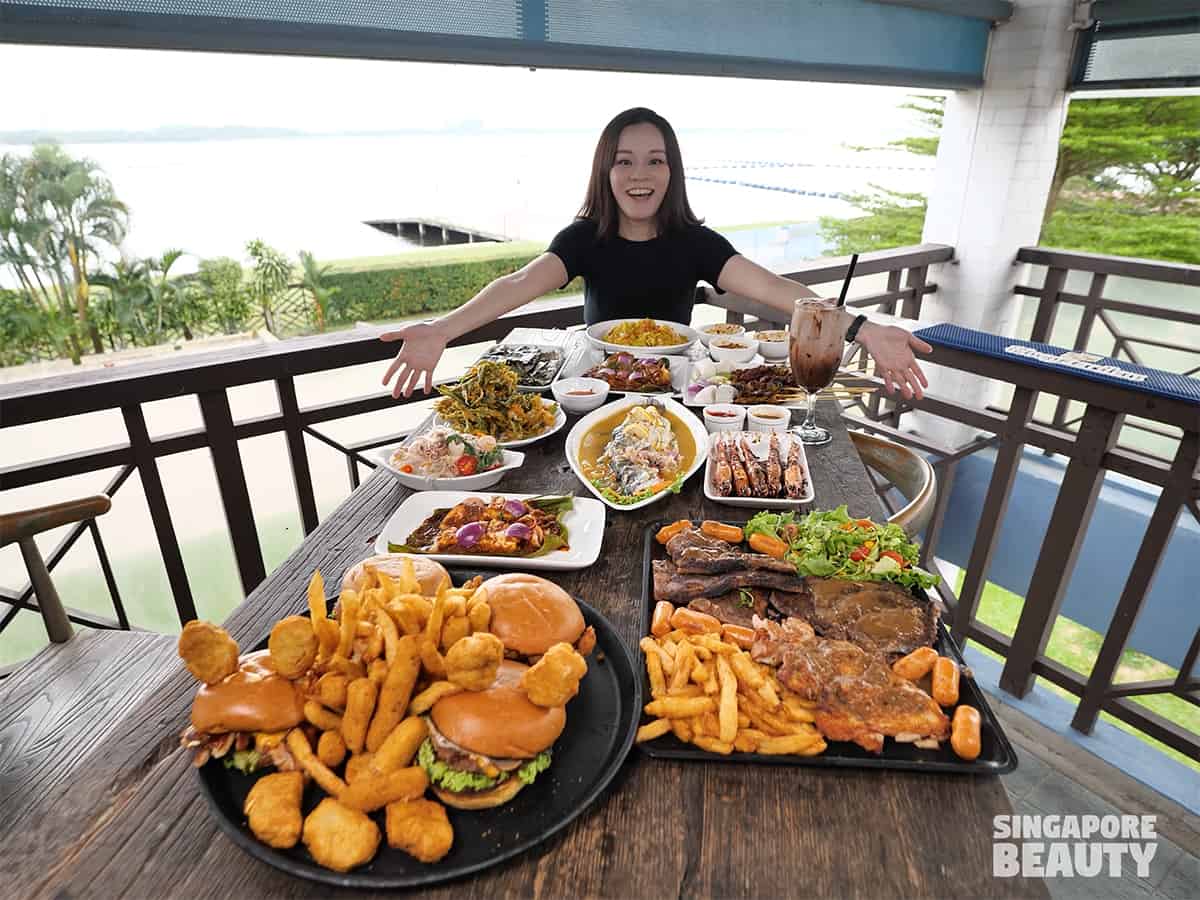 It is like a hawker bar ambience where you are free to order many different foods to share. Enjoy American style burger platters with fries, nuggets, cheese sticks, mega meat platters, sambal stingray, grilled tiger prawns, satay, bbq squid, banana leaf otah, Thai lemon fish, seafood salad, pineapple fried rice and crispy kang kong.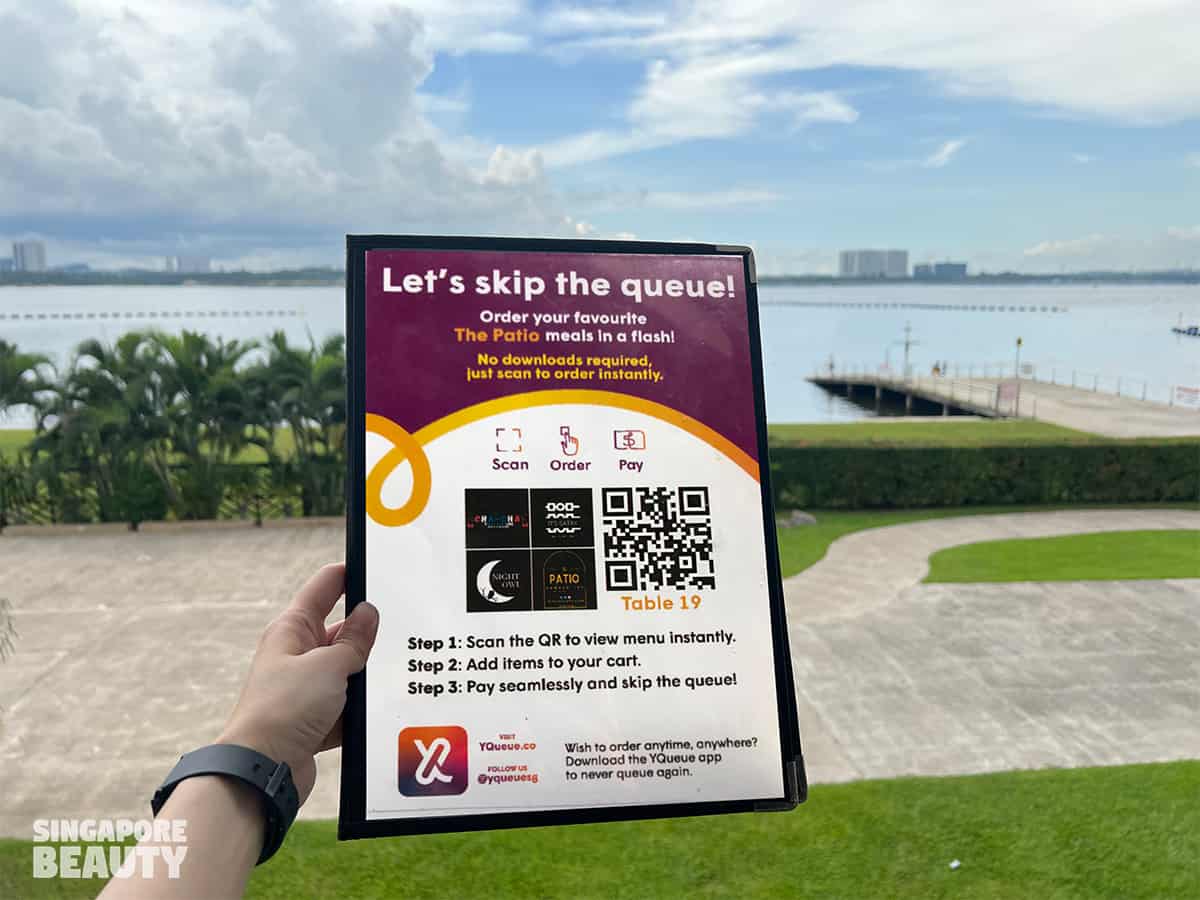 Here are the menus of these brands at The Patio. It's Satay's menu consist of satay combo sets, charcoal grilled seafood, banana leaves seafood on griddle. Night Owl's menu consists of starters & snacks, mains, burgers, platter and pasta. Chacha Thai's menu consist of appetisers, soup, rice & noodles, stir fried, vege & sides, salads & desserts and specials. The Patio's mixologist drink room's menu consist of alcoholic drinks, drinks & dessert and happy hour.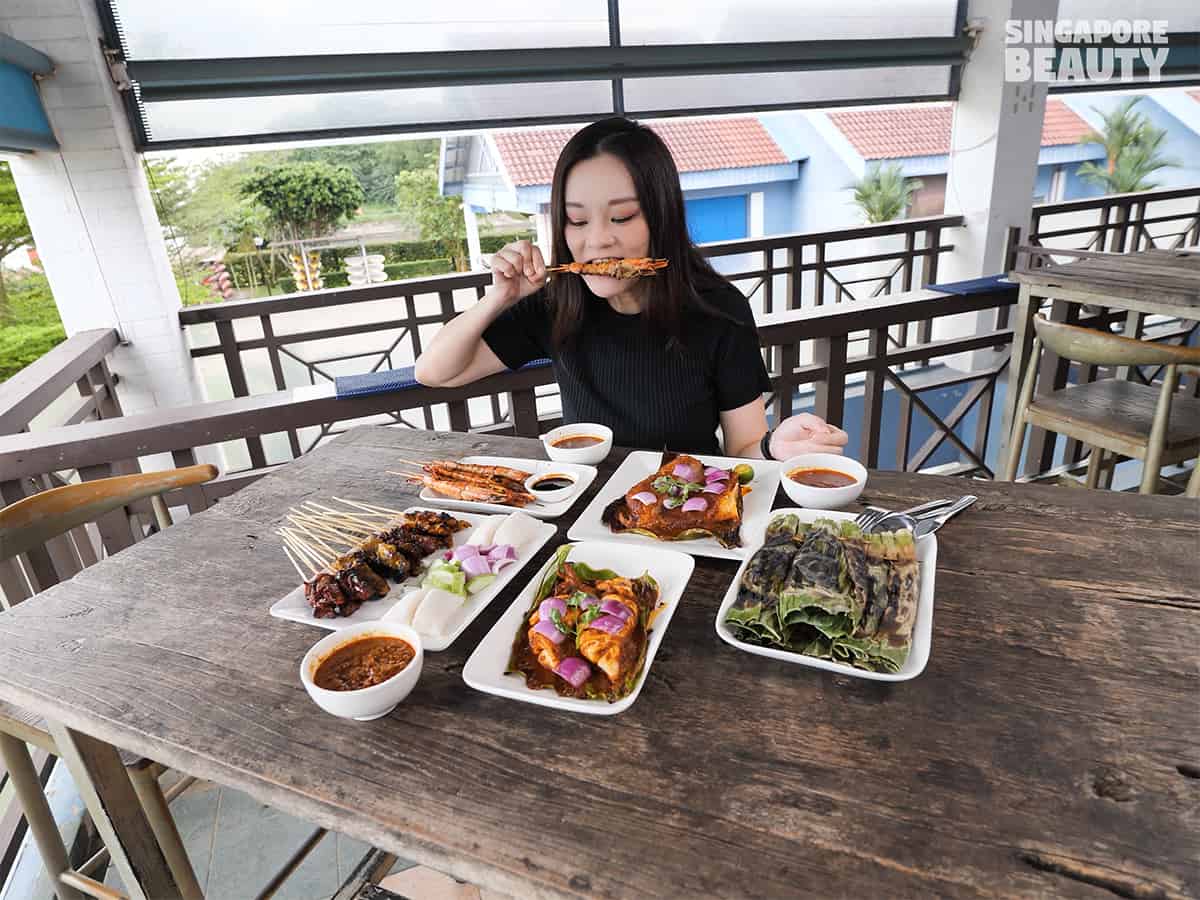 Here's the damage from It's Satay – Mackerel Otah set ($7 for 5), BBQ stingray ($19), satay + 1 ketupat ($10 for 10 sticks)- choice of chicken, mutton or beef in 5's, Special Spice BBQ tiger prawns set ($11 for 5pcs), BBQ sambal sotong ($16). The seafood in banana leaves are cooked to the correct doneness which renders the meat tender and succulent. Go for the grilled tiger prawns for a sweet, briny and crunchy shiokness.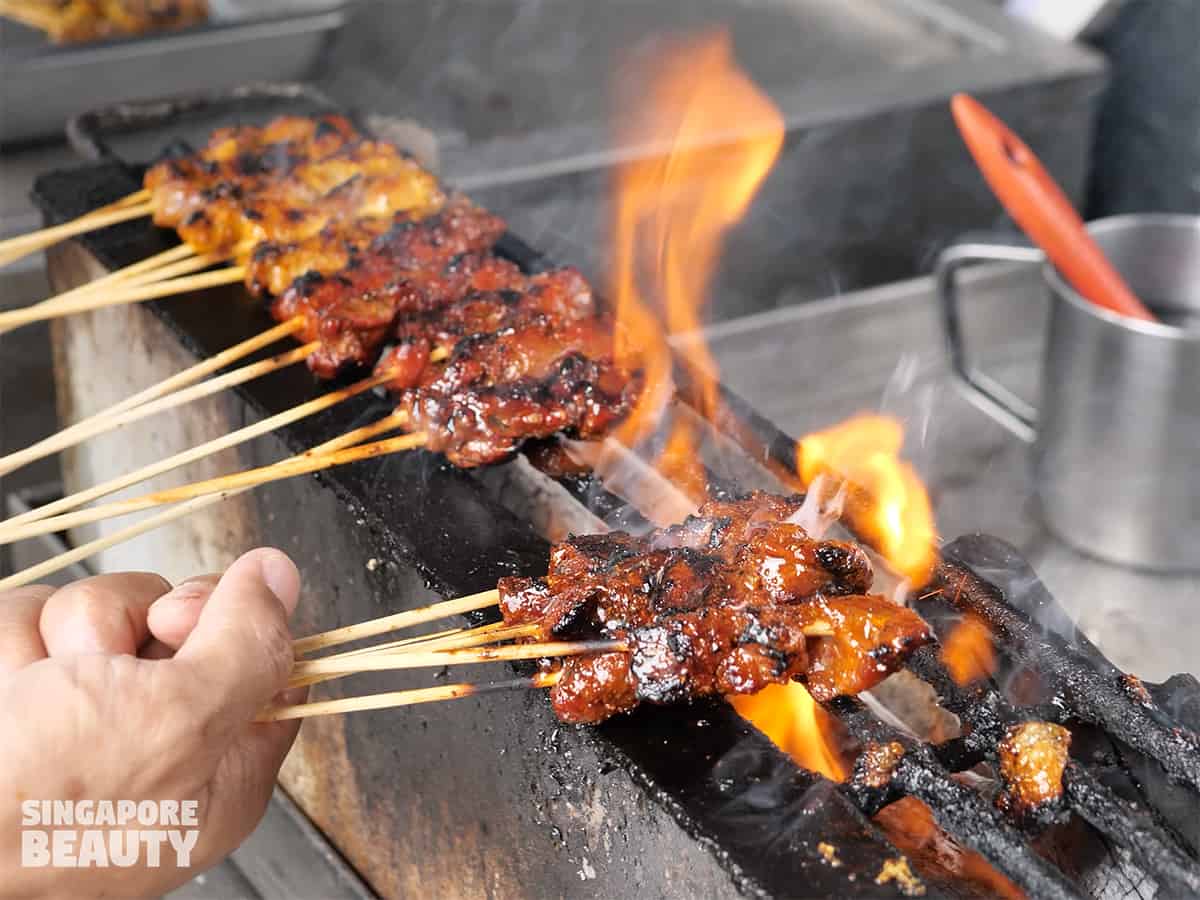 Satay are grilled over red hot charcoal till caramelized crispy edges are formed. The Satay choice of meats are chicken, mutton and beef. It also comes with ketupat – rice cake shaped like a diamond and eaten with grilled meats and nutty peanut sauce.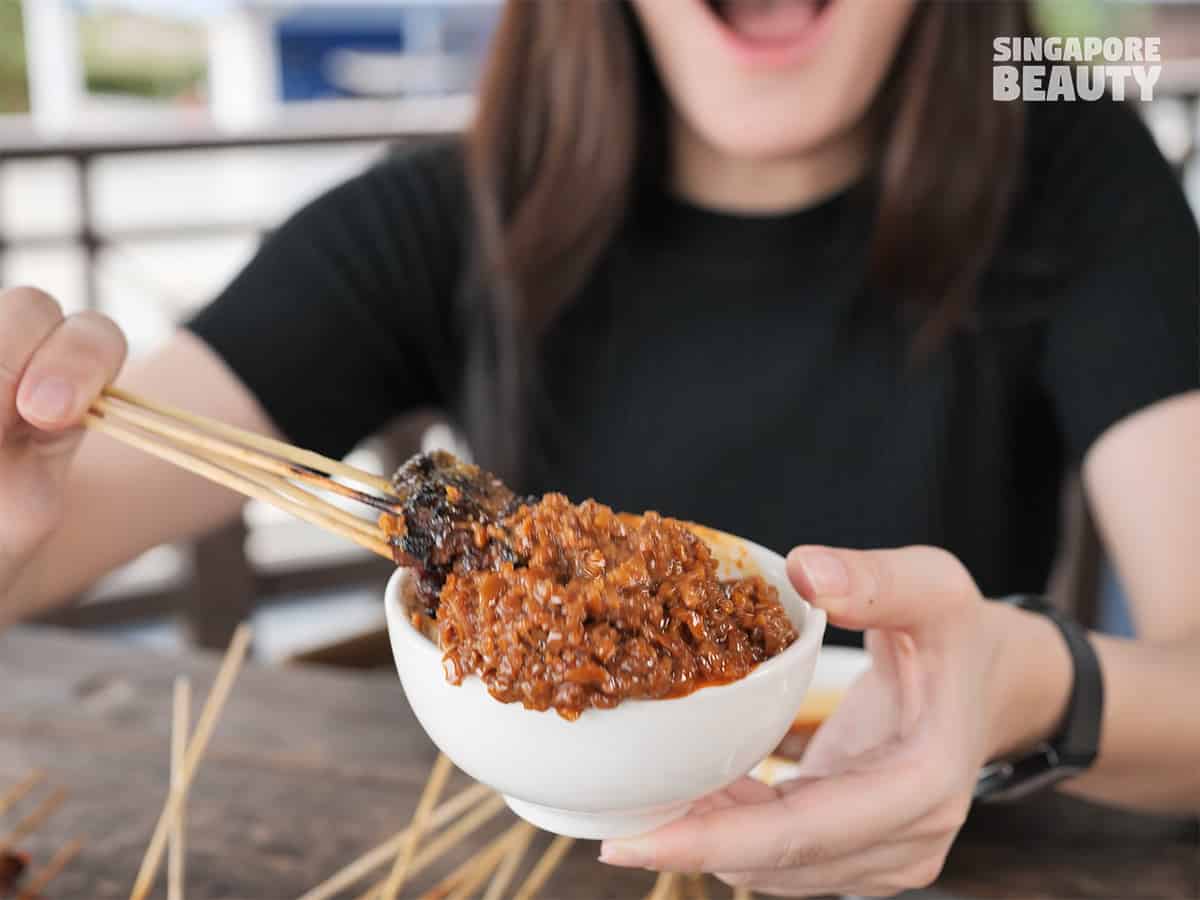 The meat are tender and juicy with crispy edges for the crunch. Since these are char grilled, the charcoal imparts a smoky sweet aroma to each bite. The nutty sauce is mildly spicy and of a rich consistency that is easily picked up by the meat on the sticks.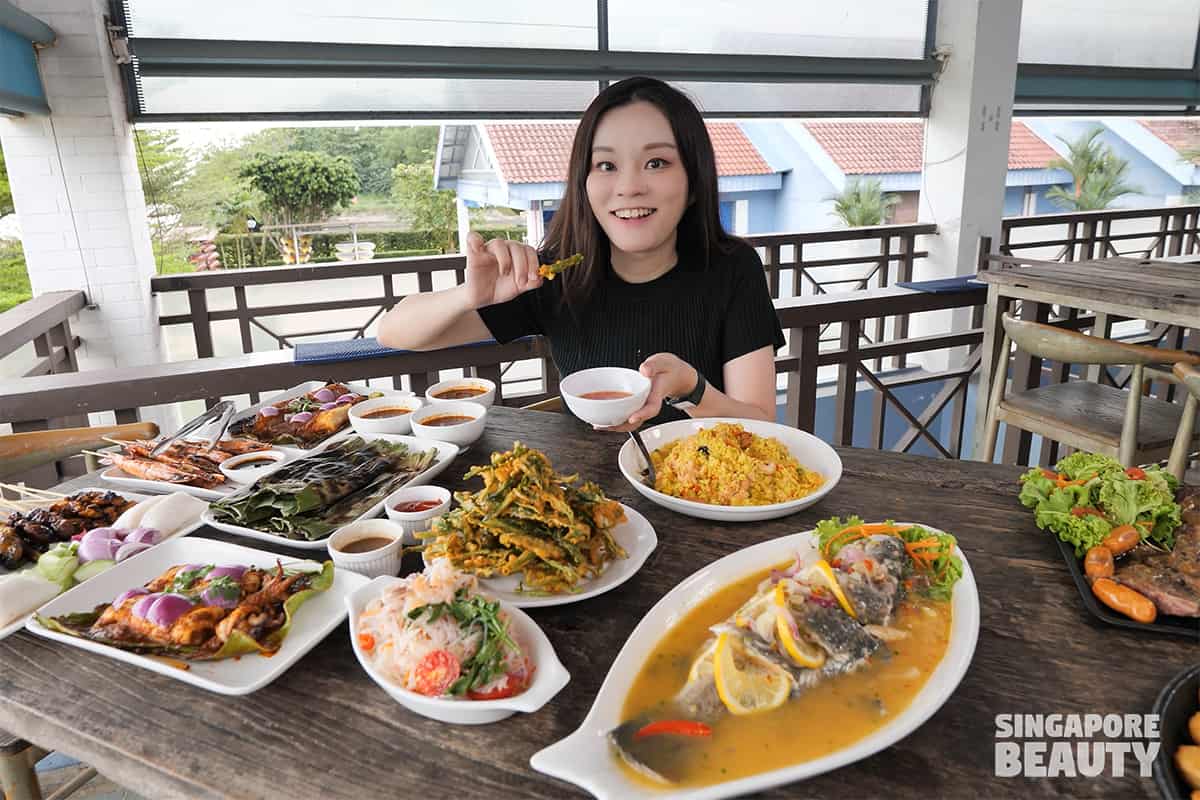 Heres's the damage from Chacha Thai Cuisine – Thai lemon fish (seasonal price), pineapple fried rice($10.90), crispy kang kong ($8.90) and seafood salad with glass noodle ($9). Seafood salad with glass noodle is a great way to kick start this Thai feast with it appetizing tangy, sweet and spicy kick. Pineapple rice is a must have in every Thai feast, the sweetness in the rice complements most of the Thai style dishes that is rich with flavours and textures. The portion of rice is good enough for 2 pax sharing.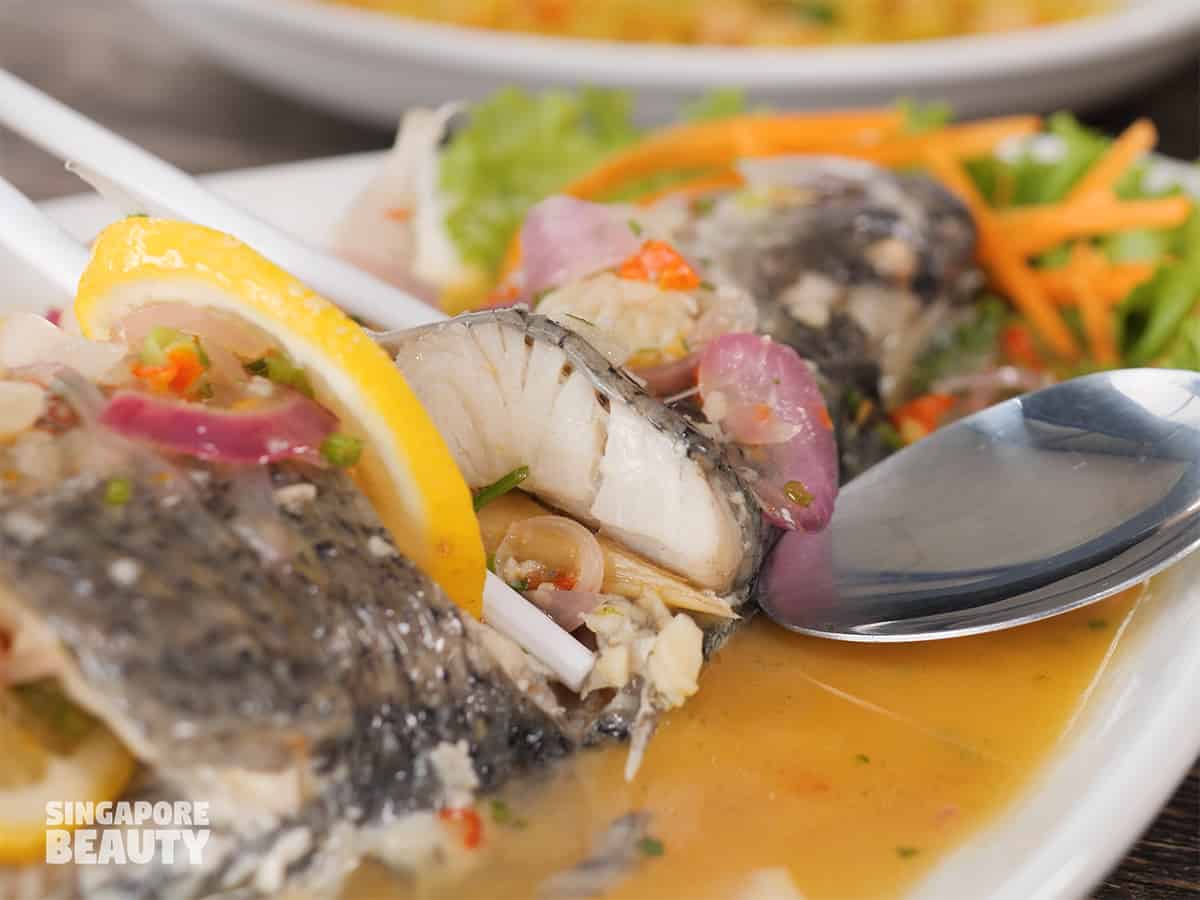 Thai lemon fish is a whole steamed seabass in a tangy, spicy and sweet gravy. The presentation of the fish in vivid colours of yellow lemon, red onions, green parsley, carrot sticks, red chilli flakes are enough to make one drool even before tasting. The meats are soft and moist infused with citrusy flavours from the lemon, heat from the bird eye chilli, the aroma of parsley roots and foliage and the snappy sweet carrots sticks. You literally have a myriad of flavour explosion in one bite, I kid you not.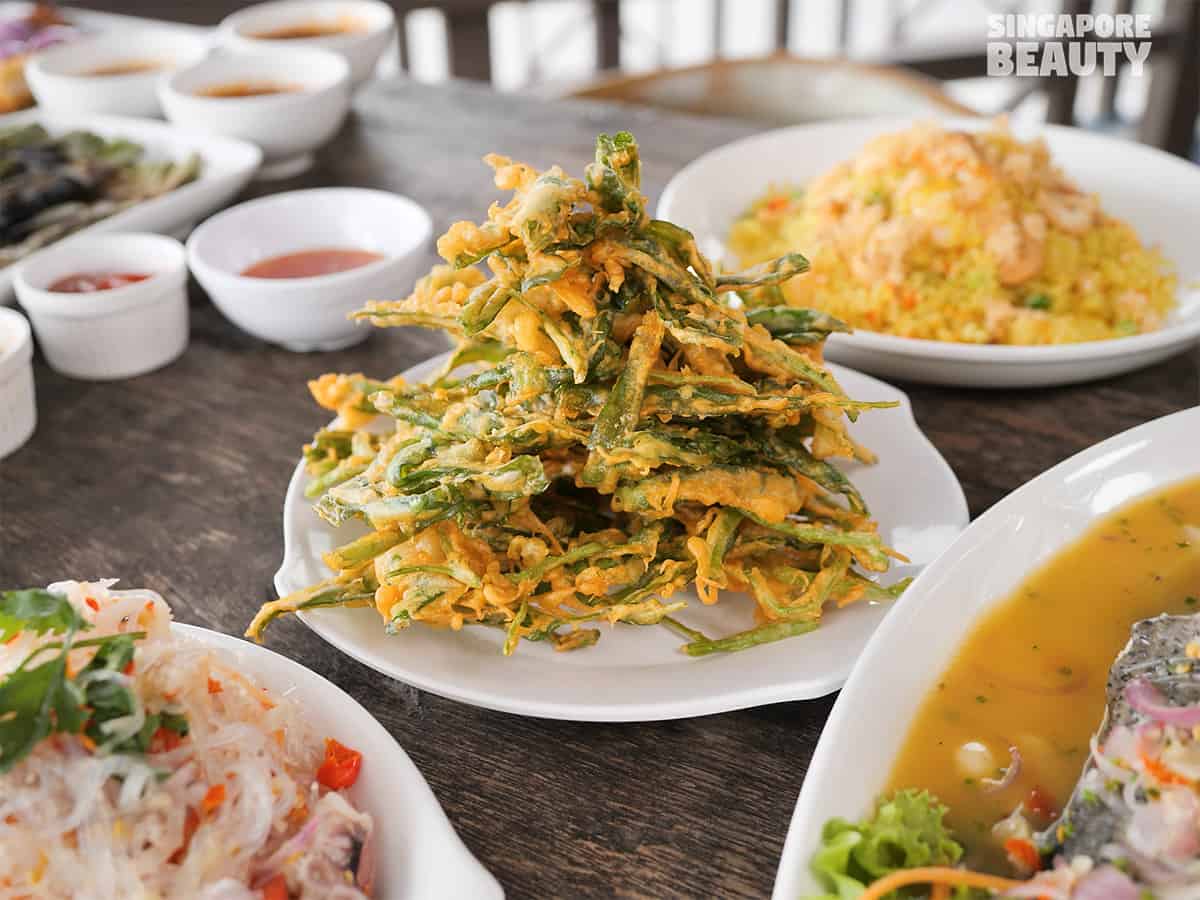 Crispy Kang Kong is lightly battered fresh kang kong leaves with a super loud crunch. This is our editior's choice for the Thai cuisine here. A golden heap of delights that goes well with the icy cold drinks from the mixologist drink room. A must try here at The Patio!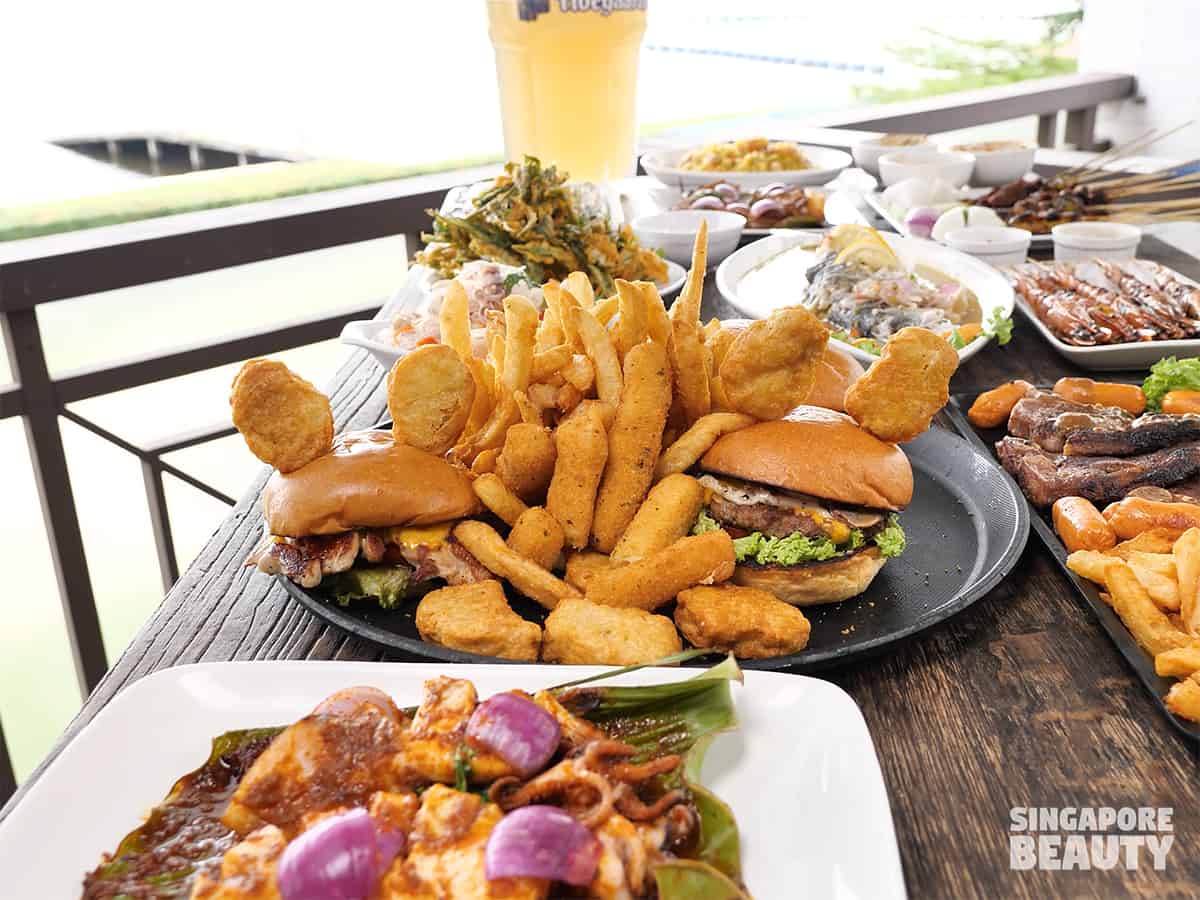 Heres's the damage from Night Owl – Mega Burger Platter ($79.90). This is Build-Your-Own Burger- platter where you can choose 4 burger of your choice. The burgers available are Truffle mushroom beef, bbq cheese beef, holy cheese beef, crispy stack beef, crispy chicken, bbq grilled chicken and Truffle Aioli Mushroom Impossible Burger (+$3). This platter also comes with a mountain of cheese sticks, nuggets, nacho fries and salad. You can get messy with the sauce or keep them nice and warm between the burger buns as pictured above. Feel free to top up for the nacho sauce (charged per serving off menu) if you want more, for a messy, fun and finger licking experience.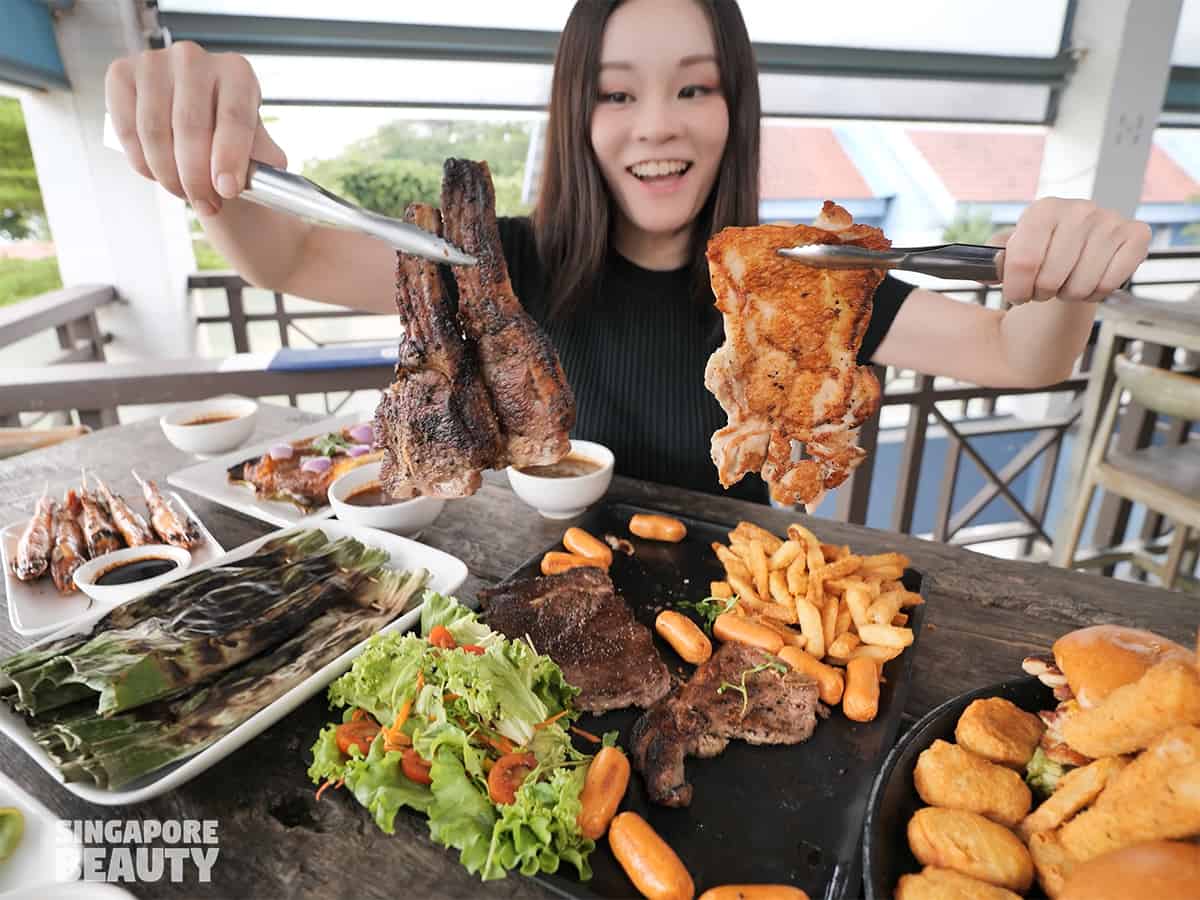 Also from Night Owl, Meaty Platter E ($39.90) with Grilled ribeye, lamb shortloin, chicken, mini sausage, salad and fries. Meat lovers must have, satisfying hot grills straight from the griddle cooked to golden perfection and juicy too. Platter are great for sharing for 3-4 pax.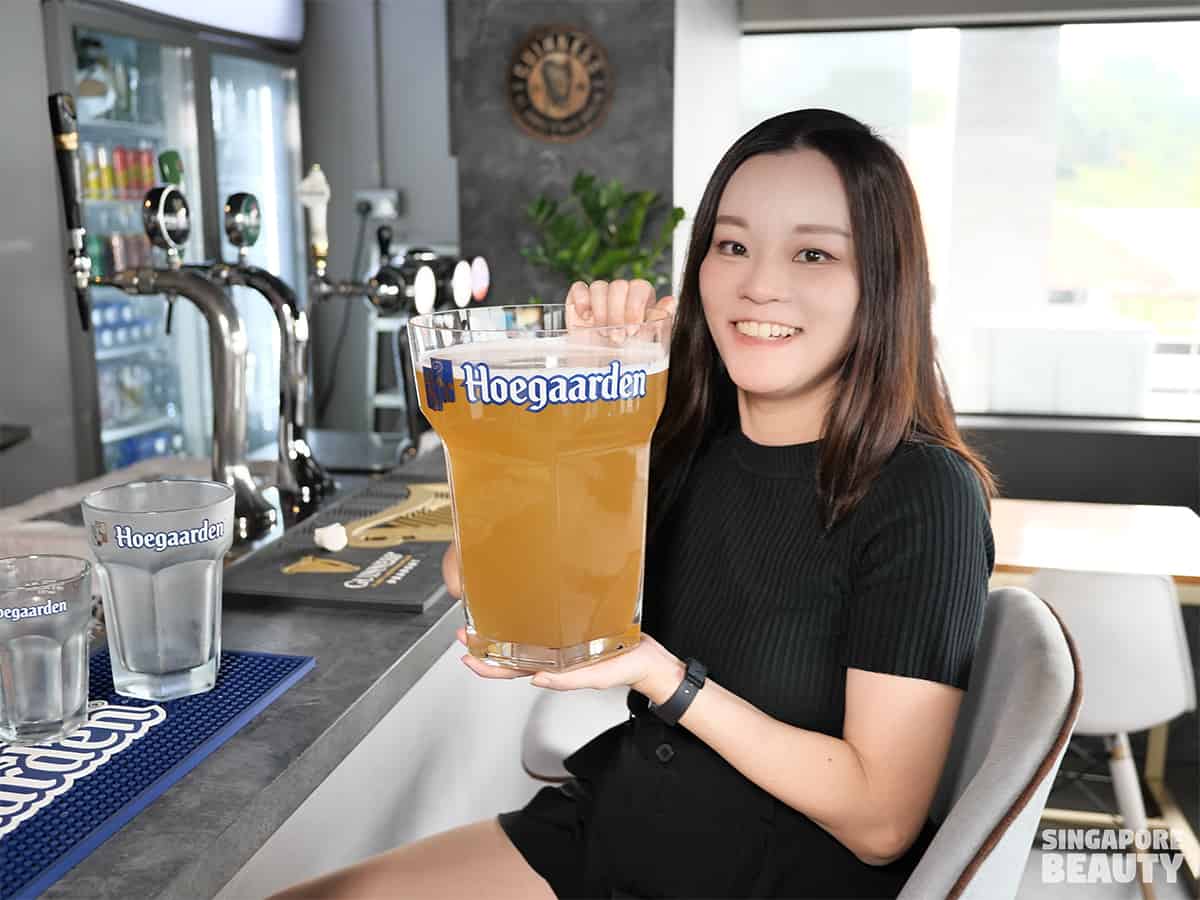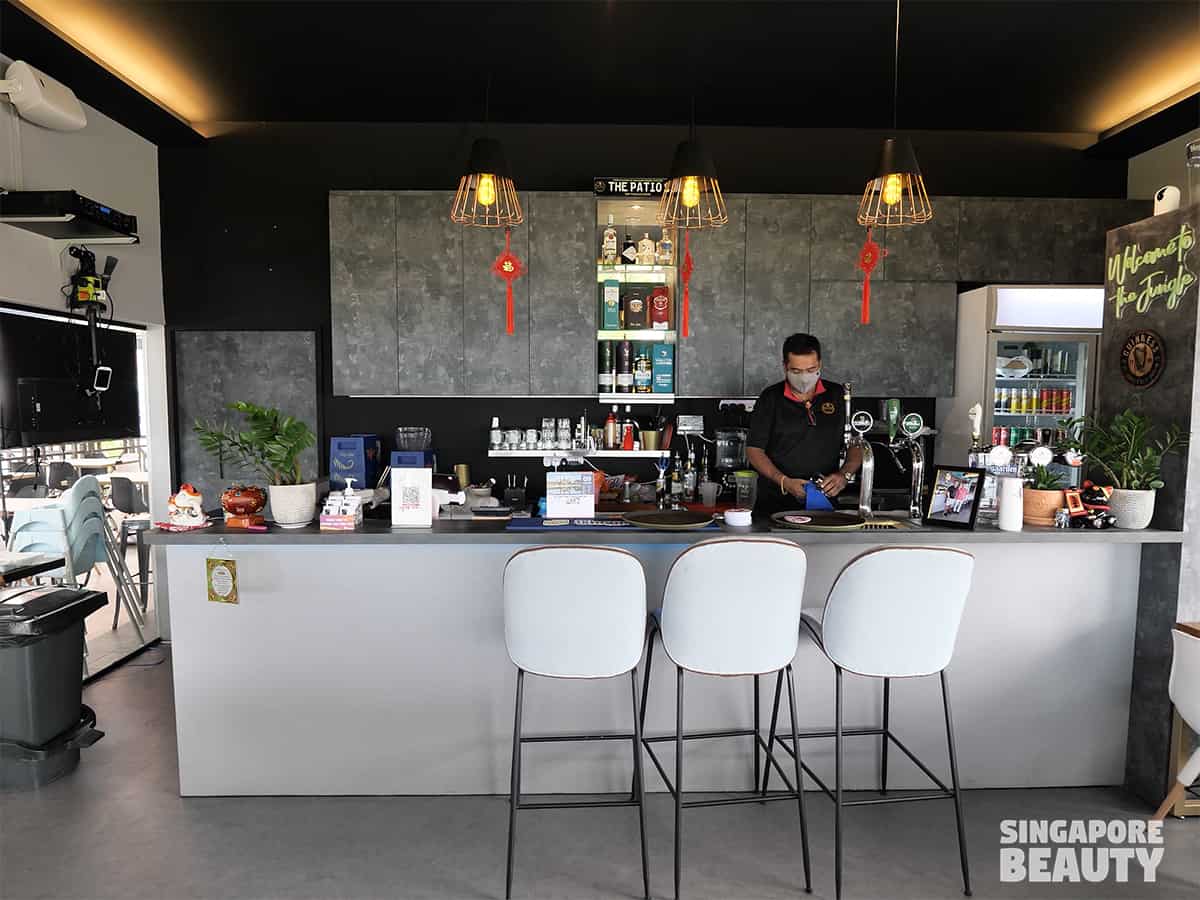 A trip to The Patio is never completed without trying the very talented mixologist's drink room concoctions. They have everything you can dream of for alcoholic drinks- draught beer, premium beer, stubby, cocktails, house pours, liquor, wine, soju and shots. For comforting and refreshing drinks, go for their sinful or citrusy drinks. They also have shakes, blends, fizzy soda, hot & iced beverages and soft drinks. On a budget and still wants to drink? Go for their happy hours – weekdays 4-7pm, weekend 2-5 pm. Exclusive Mega beer on tap (off menu item) that fills 5-8 tummies with golden ale and keep them happy.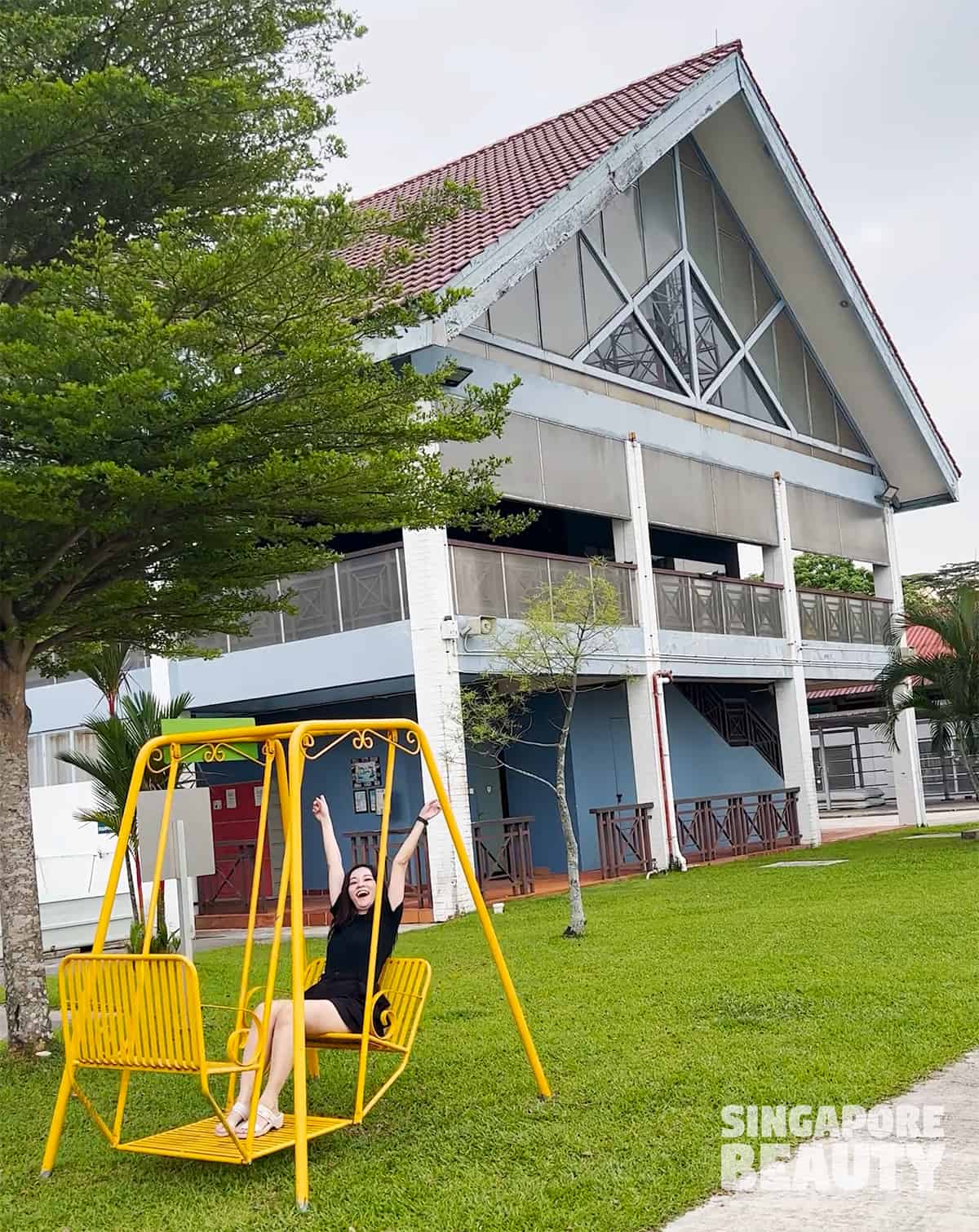 Head over to The Patio at PAssionwave Sembawang for a unique sea breeze dining experience. With 80 pax seating available, you can gather a big group to enjoy the sea breeze dining. A hidden gem nested among nature along Singapore coastline with inexpensive hawker food in a Singapore beach house.
Address of The Patio:
60 Jalan Mempurong #02-01
Singapore 759058
Opening hours :
4pm to 10.30pm (last order at 9.30pm) (Tues to Fri)
12pm to 12 am (Sat)
12pm to 10.30 pm (Sun)
Closed on Mondays
Walk-ins & reservation welcomed.
For enquiry & reservation call:  9680 2145
Bistro is able to host large private events and functions up to 80 pax from $25-35 per pax (with minimum requirements of 30 pax). Free parking available, 10 minutes from Canberra housing estate. En route of park connector for those riding.
In house pool table (pay per use) & claw machine available.
Recreation water activities – canoe club with kayaking.
Stroll by the sea with family for a dose of fresh air and nature. People watch kayakers and anglers.
The Patio is not halal certified due to the bar. The three stalls Cha-Cha Thai cuisines, Night Owl and It's Satay are using halal certified ingredients in the kitchen & washing is separated from the bar. Cha-Cha Thai cuisines and It's Satay are 100% muslim owned.
Brought to you by The Patio