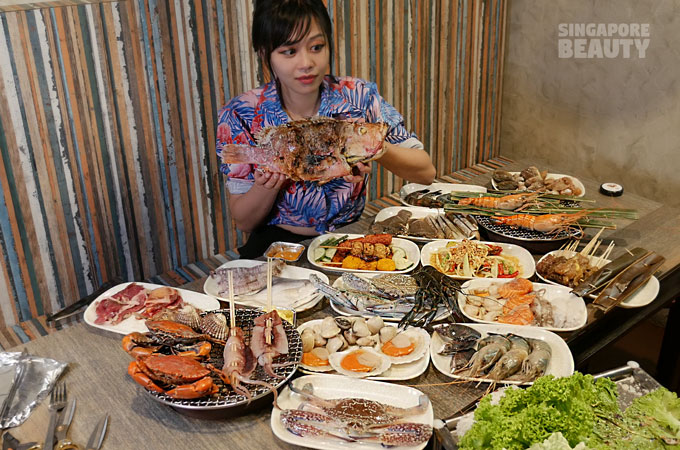 [Restaurant no longer exist] New Thai Tanic is serving live sea conch, live flower crabs, sea salt crusted grilled fish with lemongrass wraps (Pla Pao), giant river prawn, DIY Thai green mango salad, Thai street snacks, Thai crispy banana roti and one-for-one beers. This Thai-Style feast is starting from 3rd March 2018 till 30th April 2018, in additional to their BBQ live seafood, steamboat and lok lok.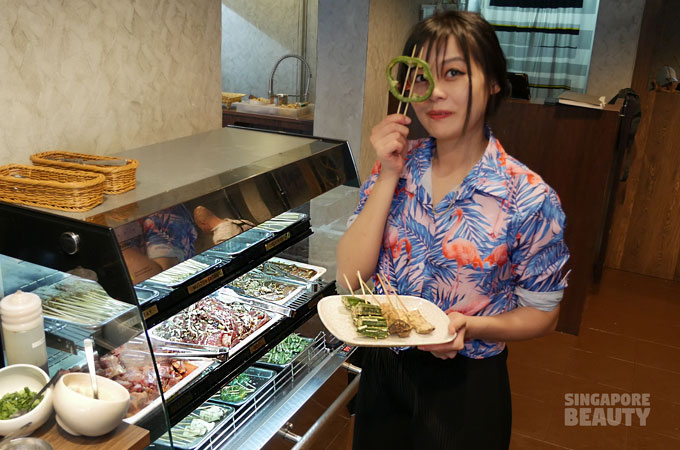 They are also offering a 20% off your buffet* giving you more reasons to party at New Thai Tanic this coming March and April! There are so many highlights at New Thai Tanic that we are unsure which one should be crowned as the seafood lover's favourite station.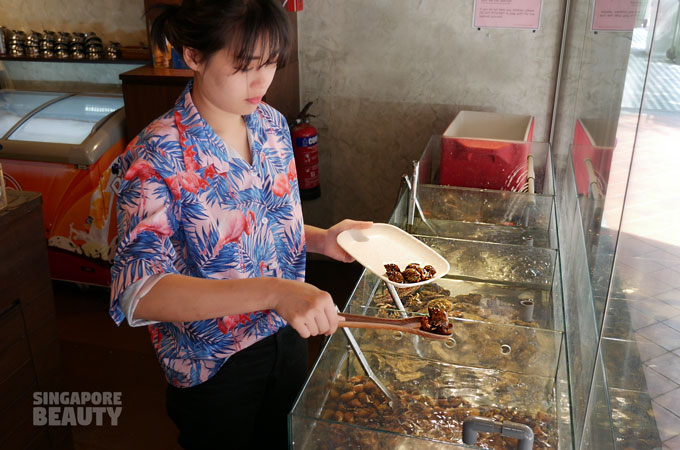 The first highlight in New Thai Tanic has got to be their live seafood – CATCH-YOUR-OWN-LIVE-SEAFOOD-station.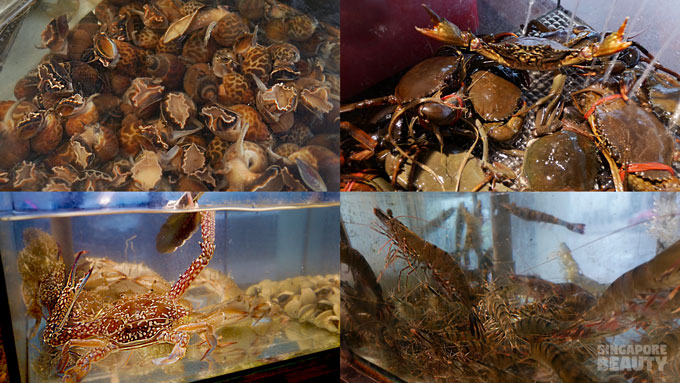 Housed in fresh water tanks are live flower crabs, live sea conch, live mud crabs and live tiger prawns.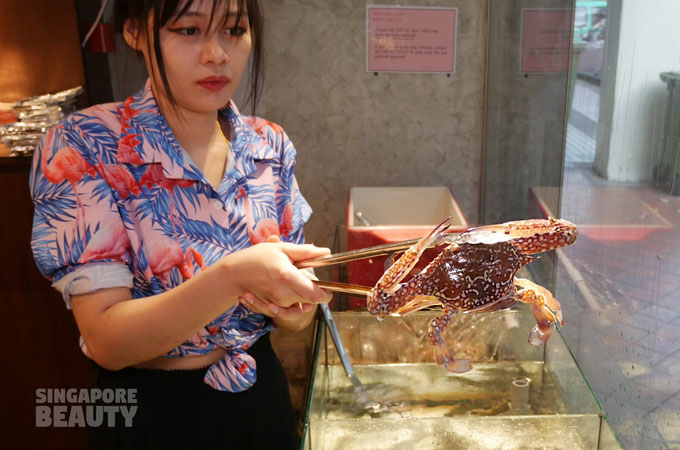 These live seafoods are kept in controlled temperature tanks and fresh sea salt water. They are the freshest they can be under these optimum conditions.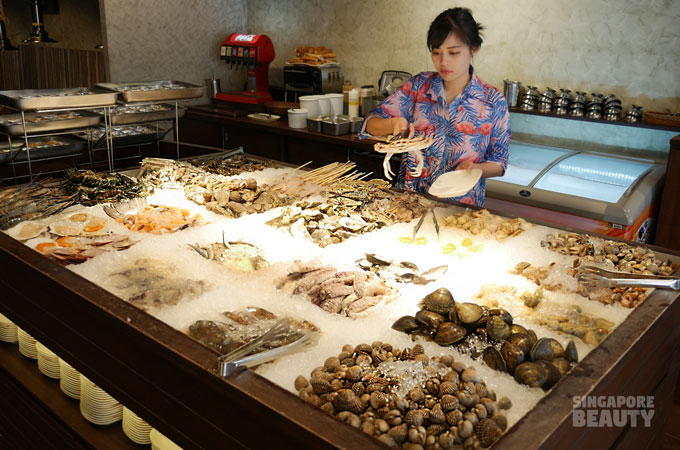 The second highlight in New Thai Tanic has got to be the massive display of iced seafood atop the New Thai Tanic ship! These seafood are meticulously arranged in their recessed iced thrones enticing you to choose them for your feast. Kept fresh with constant streams of cold air emitted from the iced ship.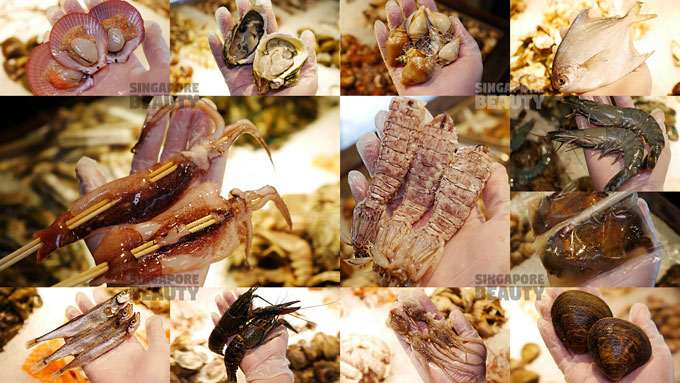 With over 25 types of seafood to choose from such as scallops, oysters, gong gong, whole pomfret,  squid on skewers,  deshelled mantis prawns, tiger prawns, soft shell crabs, shishamo, crawfish, baby octopus, giant honey clams,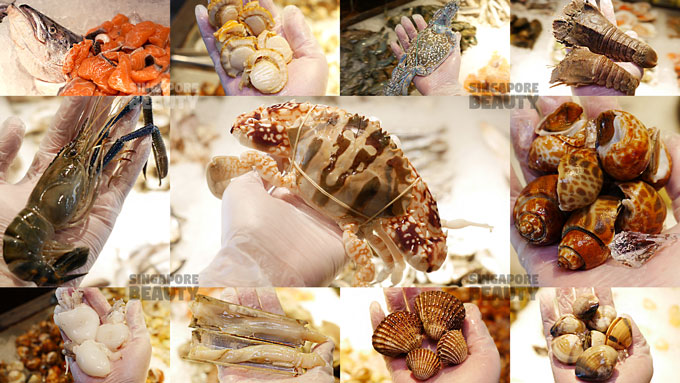 salmon,  Hotate (Japanese scallops), blue flower crabs, slipper lobster, river prawns, musk crab, sea conch, squid, bamboo clams, blood clams, la la and many more.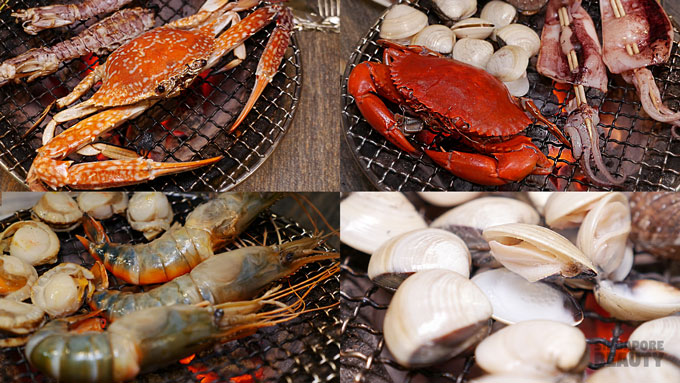 Love seafood? Grill them all!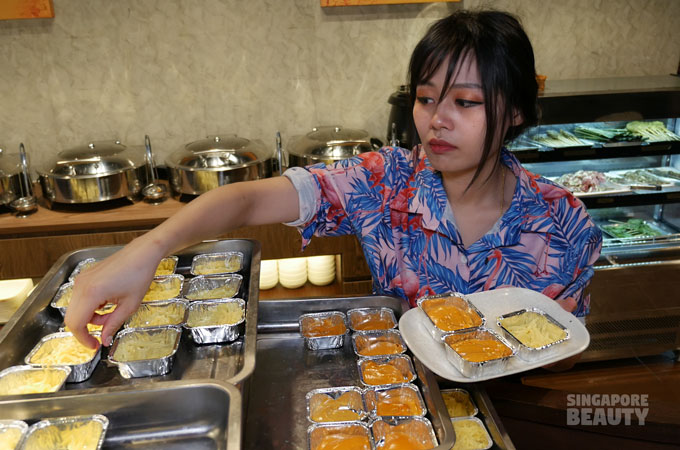 Free flow cheese too! These cheese goes well with any seafood.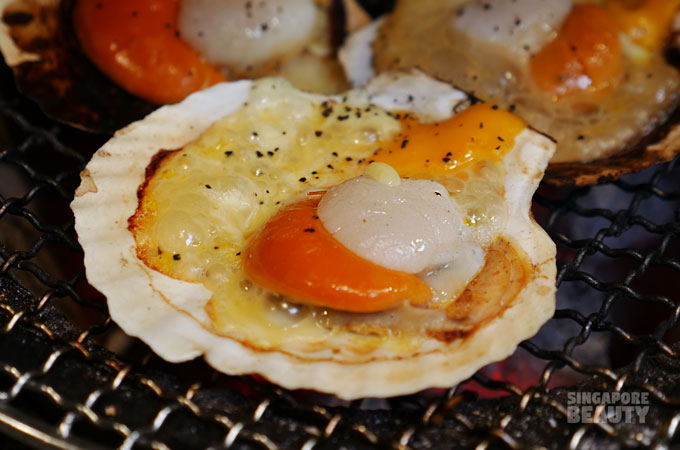 Cheese on half shell scallops, Japanese Hotate, river prawns or use the cheese in any way you fancy.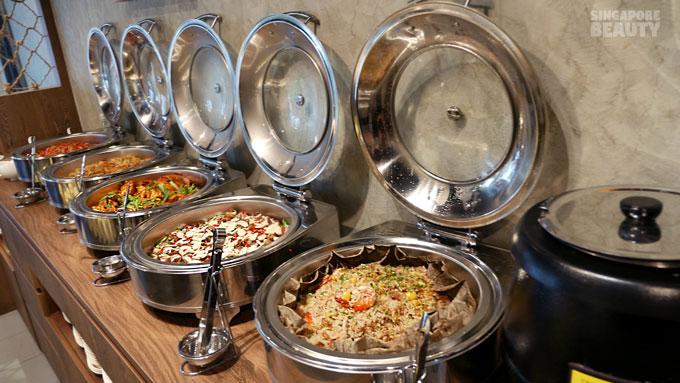 The third highlight in New Thai Tanic has got to be the hot stations- 5 sets of Thai cuisine and soup of the day kept hot on warmers. Varies daily.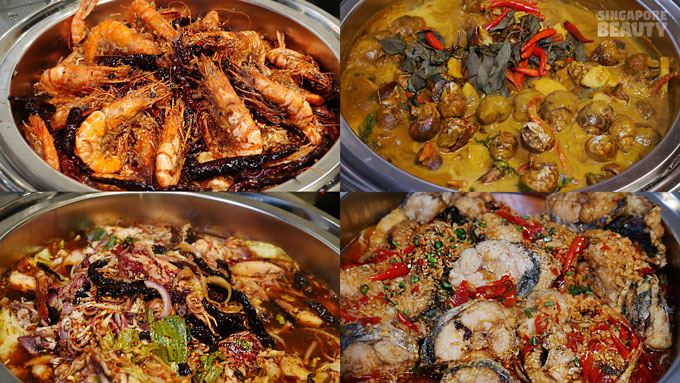 Top left: Gong Tod Sauce Makam (Stir- fried tamarind prawn/กุ้งทอดซอสมะขาม)
Top right: Gang Khaw Hoi Hwan (tiger top shell in curry/แกงคั่วหอยหวาน)
Bottom left: Labb Pla-humk (squid salad/ลาบปลาหมึก)
Bottom right: Pla Rad Prik (fish in chilli sauce/ปลาราดพริก)
Kao pad num liab (Olive Fried Rice/ข้าวผัดหน่ำเลี๊ยบ)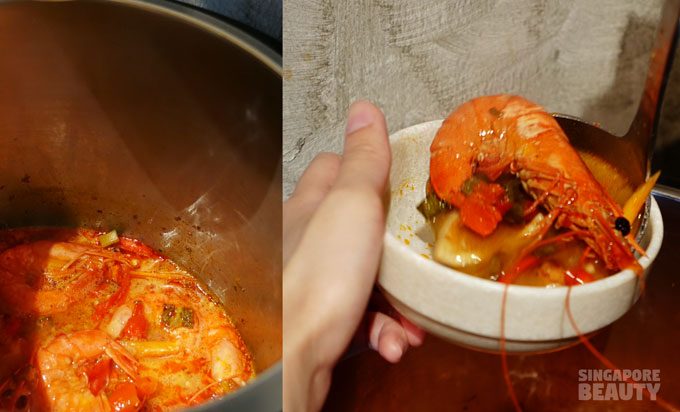 Seafood tom yum soup is one of the hot station's must try item. Made with daily fresh picks such as Thai lime, lemongrass, galangal, chilli peppers, kaffir leaves and some other ingredients. This thick broth is sweet and zesty. A good appetiser to get you started on your seafood feast.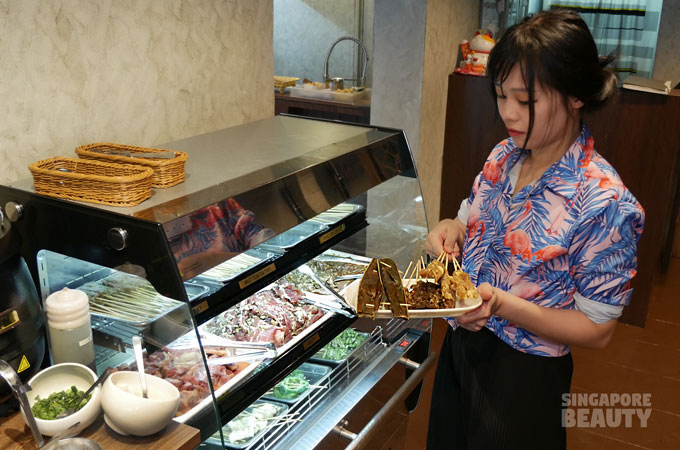 The fourth highlight in New Thai Tanic is the skewers and meat station.
Be delighted by their selections of satay or marinated tender chunks of meat on skewers (available in chicken, mutton and beef),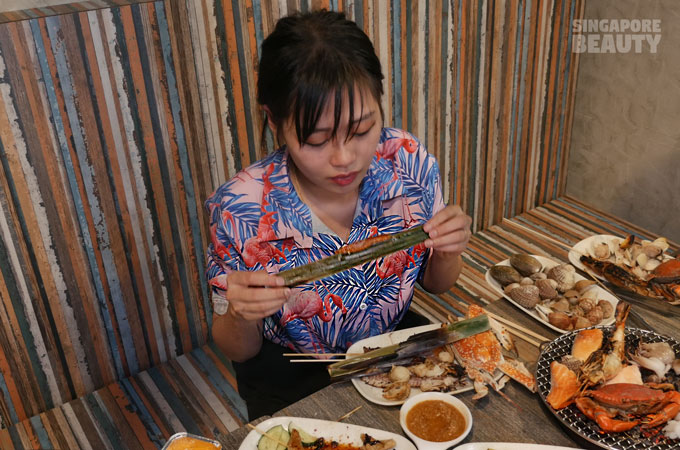 Otah or spicy fish cake (fish meat paste mixed with starch and tropical spices sandwiched in aromatic banana leaves),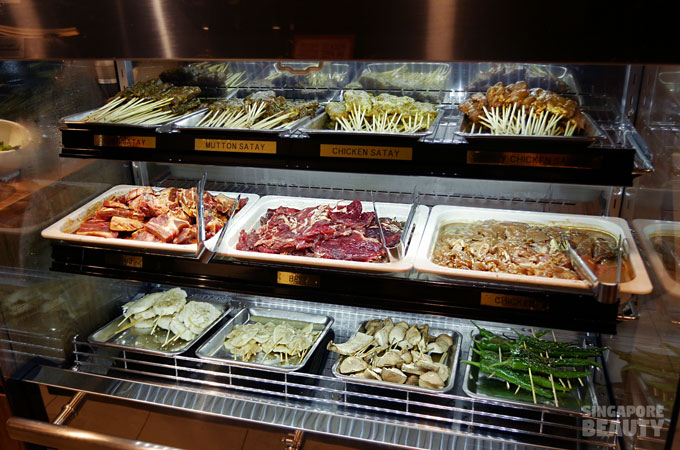 marinated meat (chicken, mutton and beef),  seasoned greens such as capsicum, long beans, king mushroom and okra to add to your BBQ feast.
New Thai Tanic has brought street food culture all the way from Thailand to Singapore to share with all of us!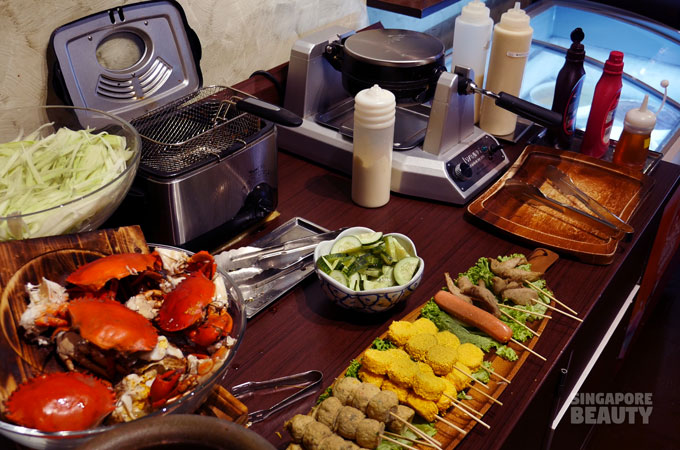 Pick, drop them into the fryer and watch them sizzle away. They are ready to be picked up once you see them floating to the top in lovely golden brown crusts.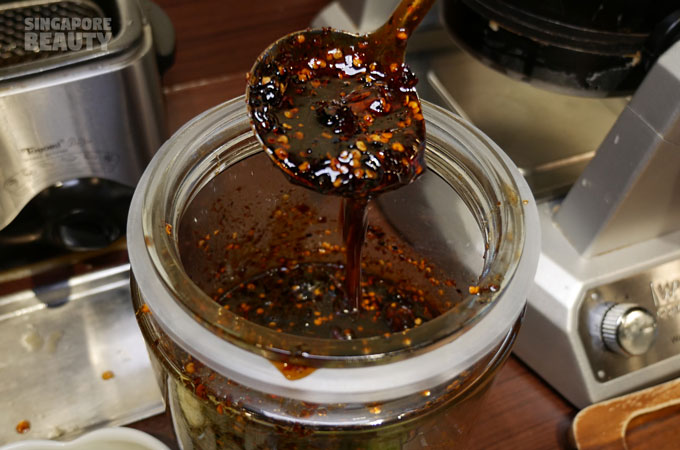 Remember to top off the piping hot Thai street snacks with their in house Thai chilli sauce and sliced cucumbers. This Thai chilli sauce is of a gooey texture with honeyed goodness and crunchy fragrant chilli pepper. Very addictive!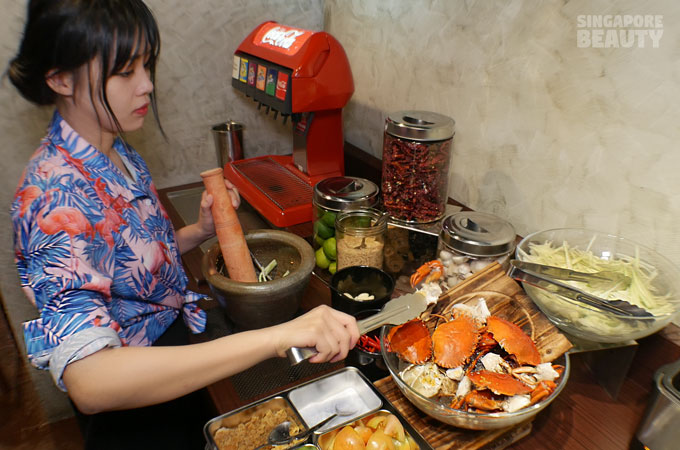 How about DIY-ing some Thai Green Mango and crab roe salad?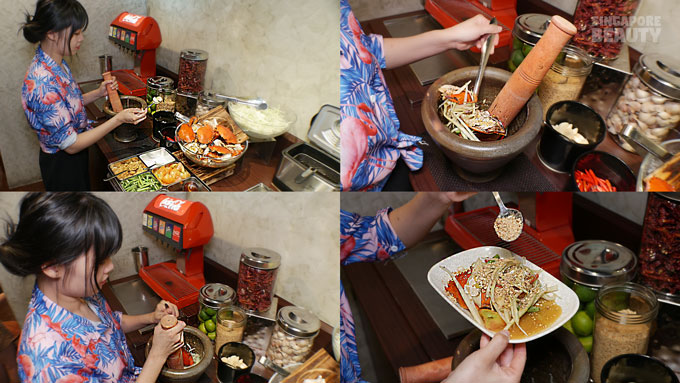 Create and personalise your own green mango salad with your preferred level of tanginess and heat. Add garlic, bird eye chilli, cane sugar and palm sugar into the ceramic mortar and pound them gently with the pestle. Next add in the greens, lime juice, Thai fish sauce and shredded green mango and crabs. Pound gently and mixed them well. Topped off the salad with grounded peanuts and you have made yourself a personalised Thai salad, all ready to be enjoyed.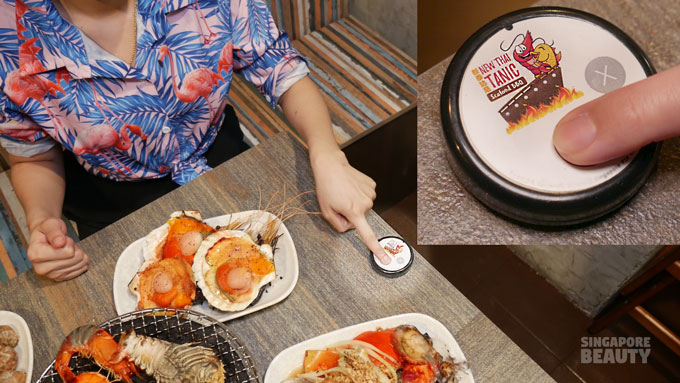 Beside the DIY stations and BBQ-ing, you can also ask for table service by pressing the call button on your diner's table.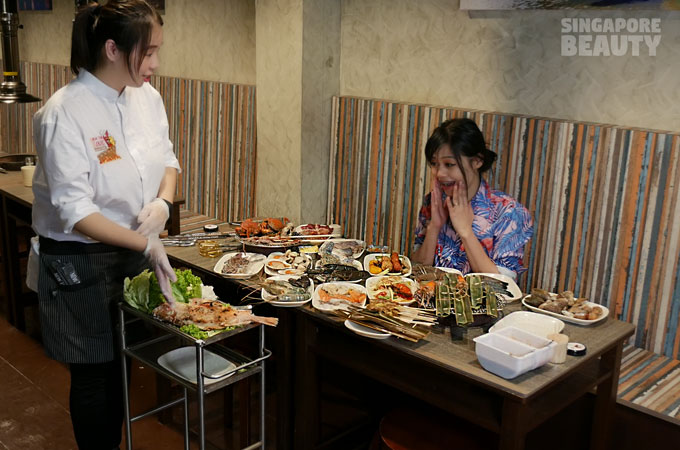 They do table to table service – seafood deshelling service, defleshing of coconut, preparing the live seafood (crabs etc) for grilling – to ensure the diners enjoy a pleasant dining experience.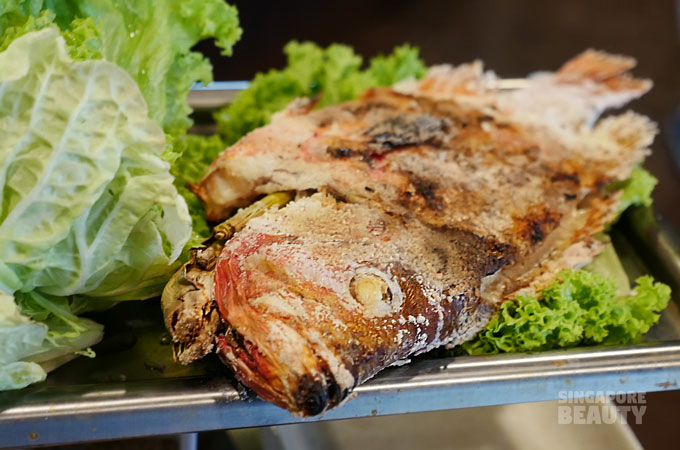 The newly added item on their overwhelming menu is sea salt crusted lemongrass grilled fish wraps also known as Pla Pao in Thai.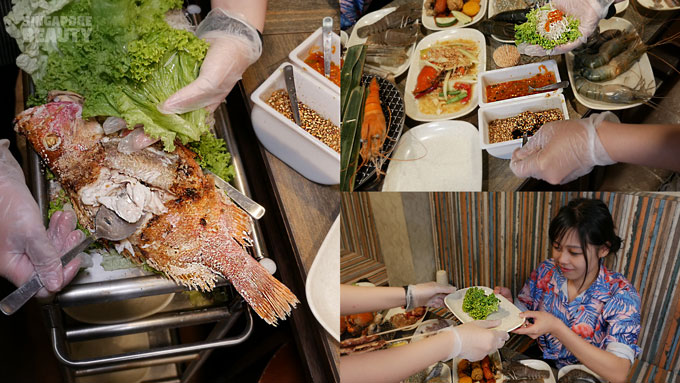 The Server will gladly assist to do a lettuce wrap with the baked fish meat. Seasoned with Thai spicy chilli, nutty caramelised gooey sauce and bee hoon for each diner. The Thai chilli for this wrap packs a punch, go for the full dose if you are a fan of hot stuff! Pla Pao is also free-flow!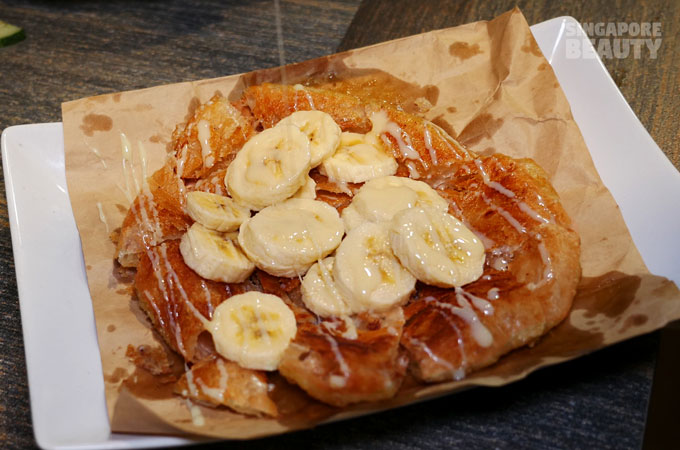 When you are done with all the BBQ-ing, time for dessert! Try their crispy roti with bananas drizzled with plenty of condensed milk. The crispy roti and the soft texture of the banana sang a beautiful tune together. This is the perfect way to end the meal on a sweet note, literally!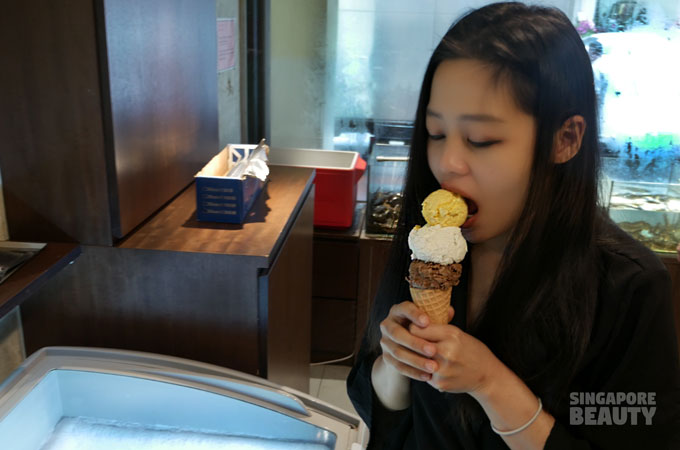 You can top it off with scoops of ice creams, DIY waffles, add honey, chocolate drizzle and strawberry drizzle, any way you fancy.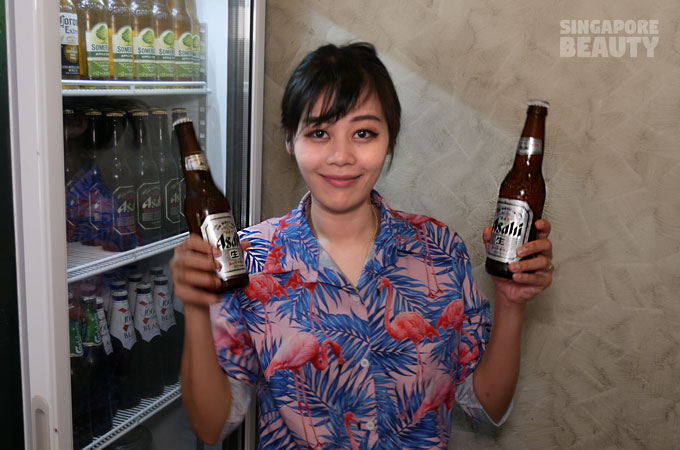 Not to be missed is the one-for-one beer promotion starting from March 2018 whilst stocks last! What is Partying without Beers? Go get your beer moustache Ladies!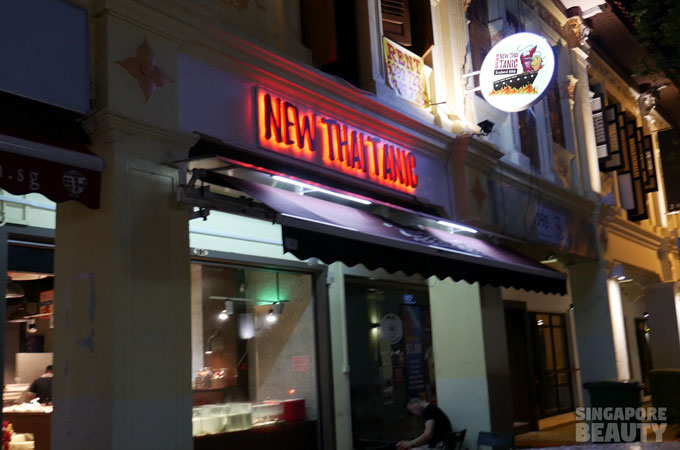 Promotion:
20% off Buffet from 3rd March till 30th April 2018.
$47.92++ (Usual Price $59.90++)
They have a lower pricing now! Do contact them for more details.
One-for-one beer promotion! (Available: Asahi Super Dry, Asahi Super Dry Black, Carlsberg, Corona Extra, 1664 blanc & Somersby cider whilst stocks last!)
Address:
[Restaurant no longer exist]
Operating hours:
Opens Daily 3.30pm till 11.30 pm
Reservation:
Walk-in only
Brought to you by New Thai Tanic