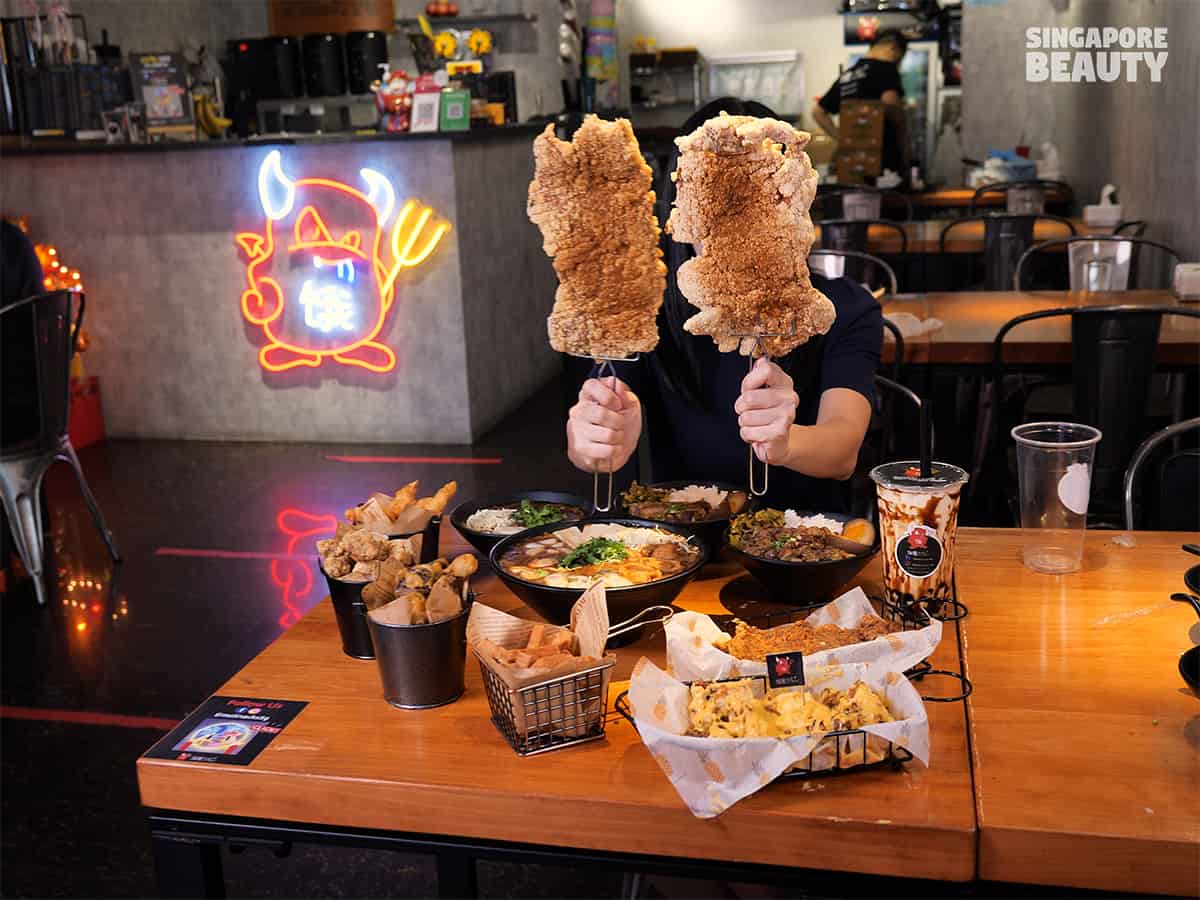 Emo Snacks 饿魔小吃 has been a regular anchor stall at many of pop up and carnivals with a popular menu that consist of XXXL chicken chop, abalone mee sua and brown sugar boba milk tea and Taiwanese finger food snacks.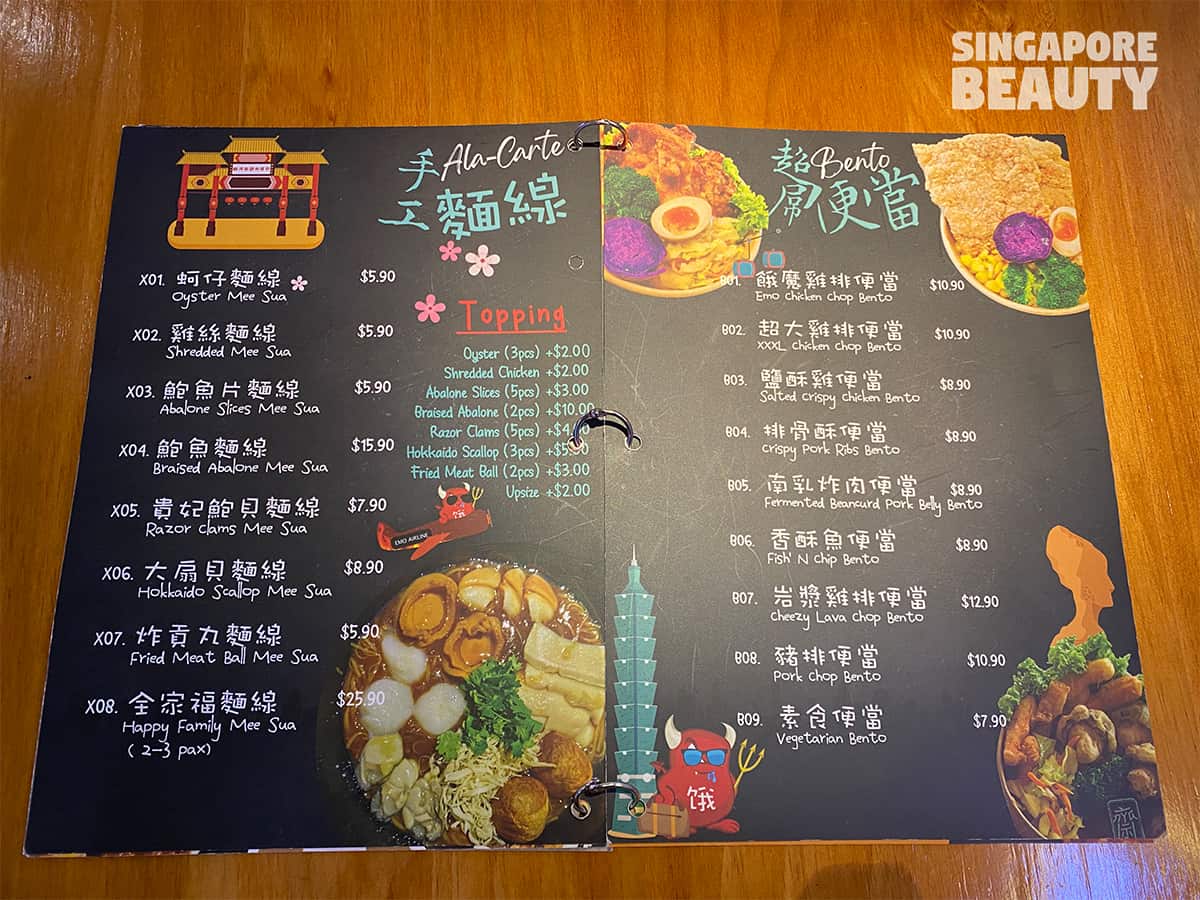 Here is the main Emo Snacks menu that has garnered much good review for their signature items.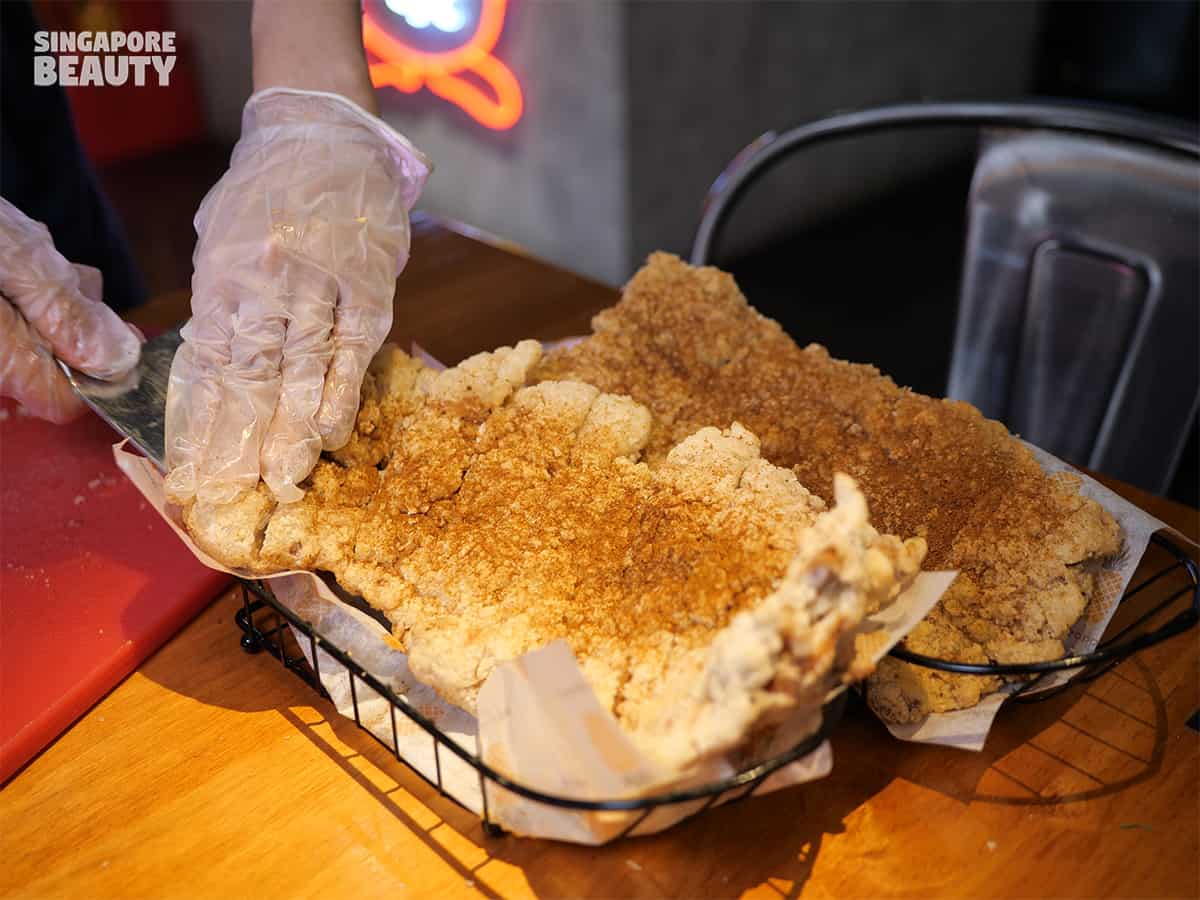 Emo Snacks XXXL crispy chicken chop ($8) is larger than our average XL chicken cutlet and also thicker.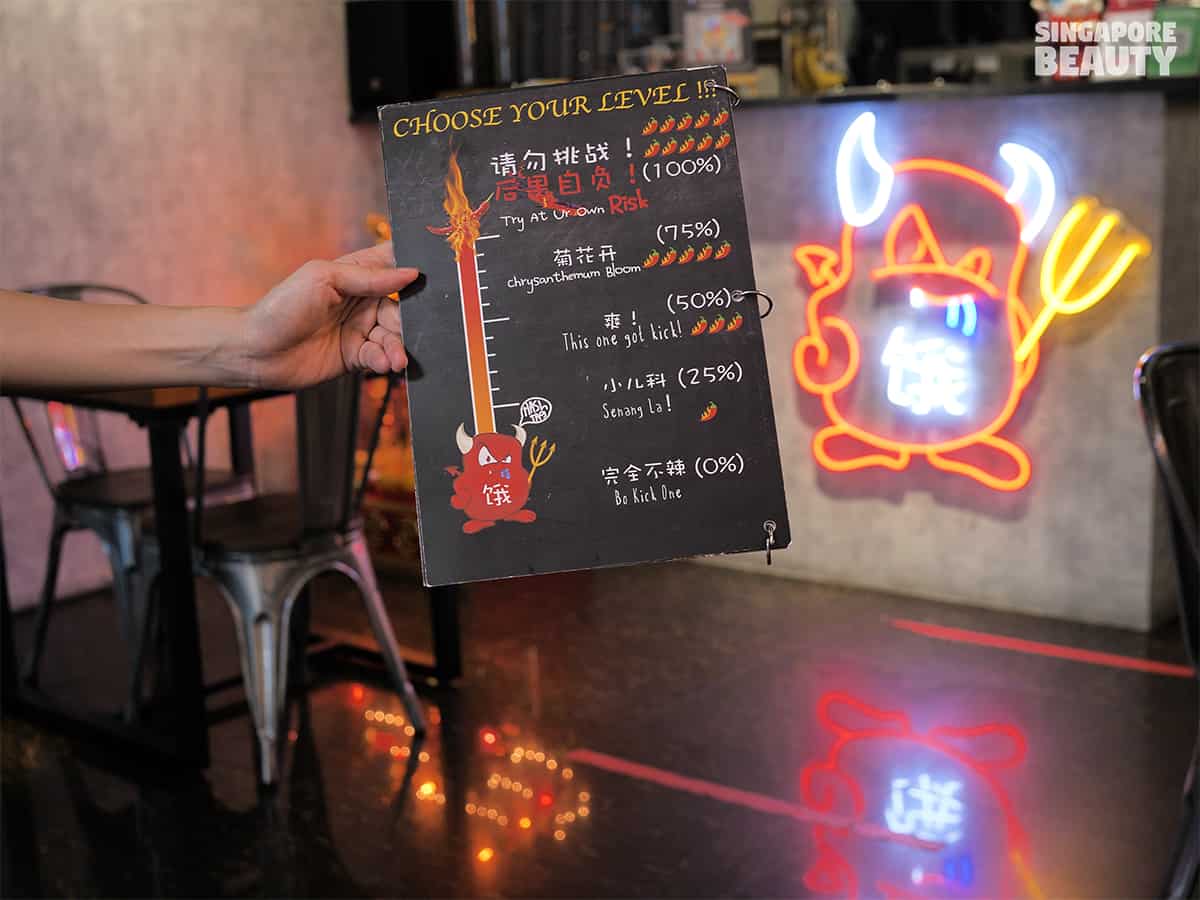 Go for their medium spicy level if you are not good with heat. The hottest level also comes with some numbing tingling sensation like peppercorns.
Emo Snack has two types of chicken chop, the XXXL chicken chop and the EMO chicken chop. If you prefer crunchy fluffy chicken chop that is savoury with a kick of heat, go for their XXXL chicken chop.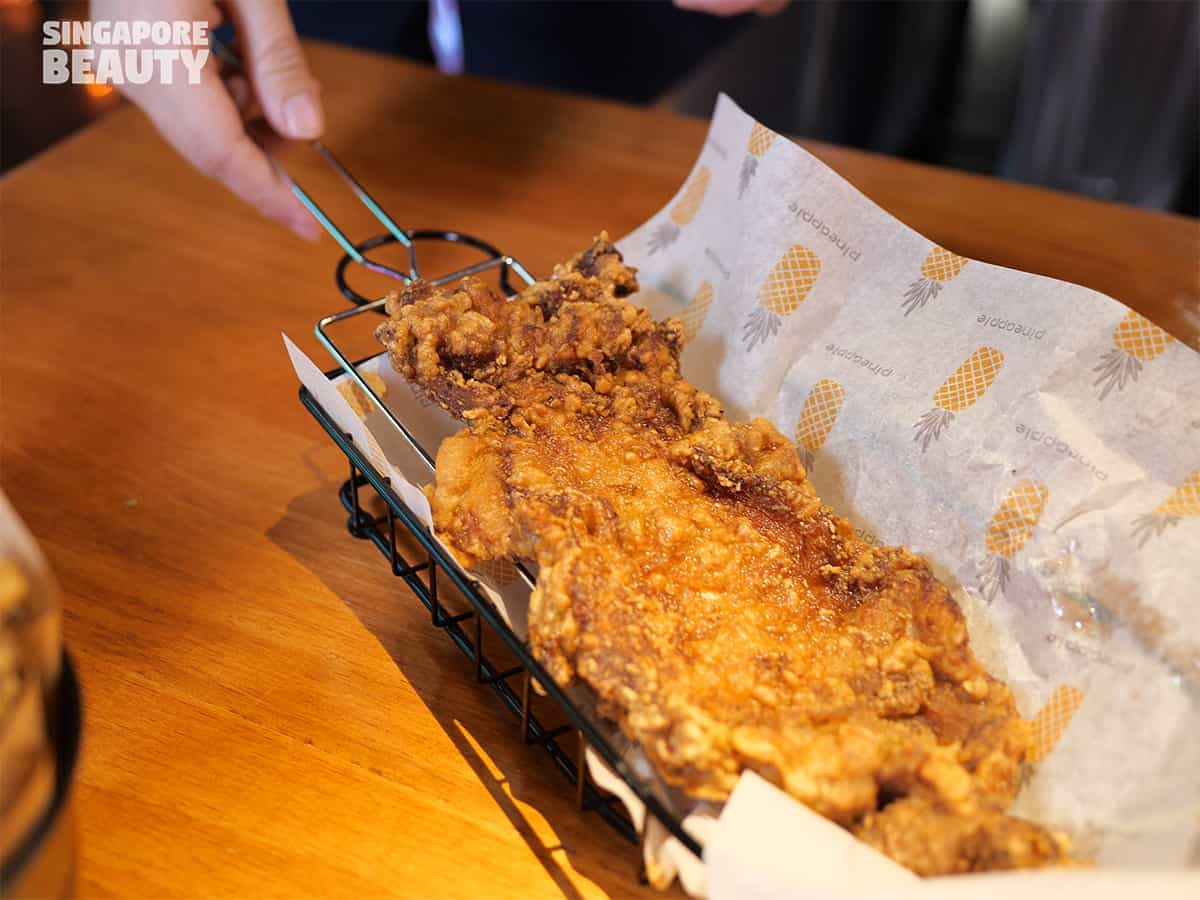 If you are one that prefers a savoury sweet almost honeyed type of chicken chop, go for their Emo chicken chop. This one is smaller in size as compared to the XXXL chicken chop but is a flavour bomb.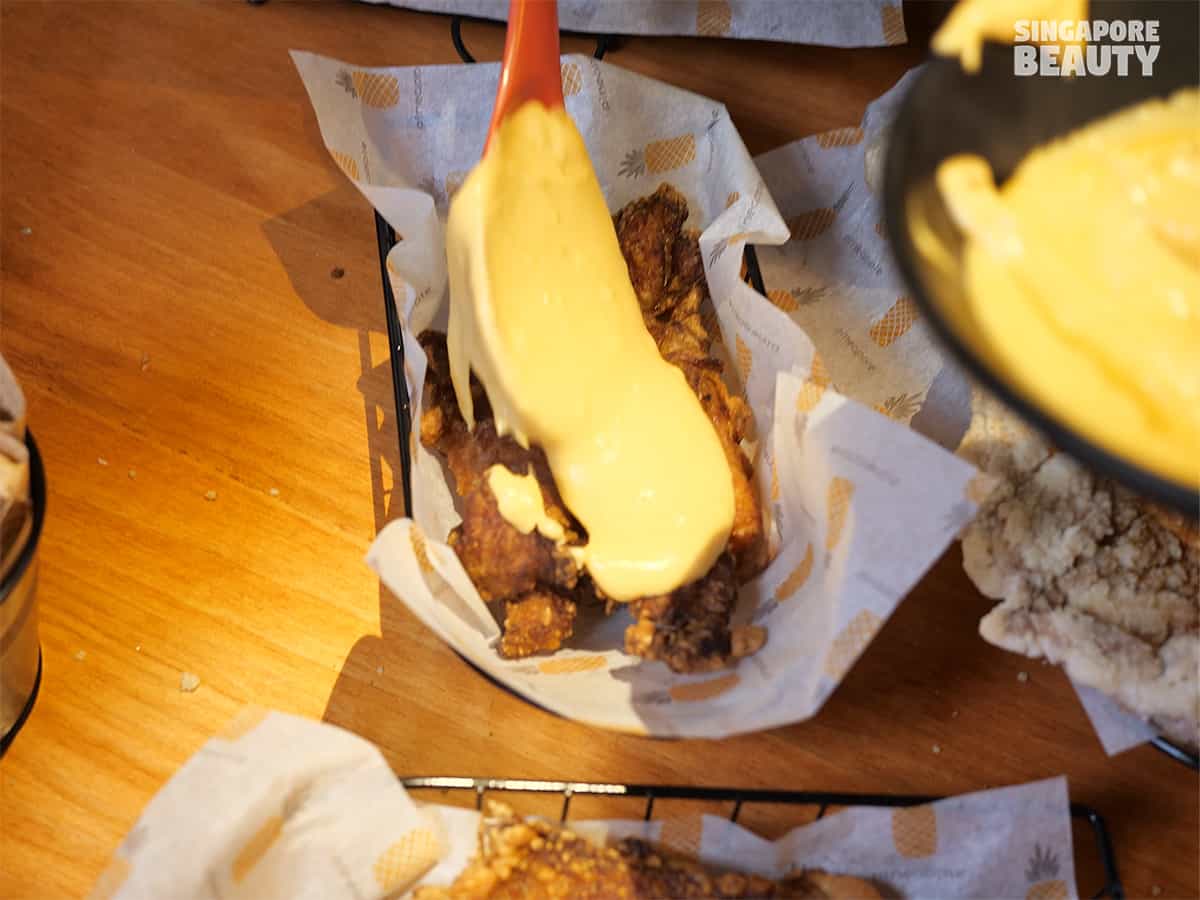 Cheezy lava chop ($12.90) is a must eat for any Nacho cheese lovers.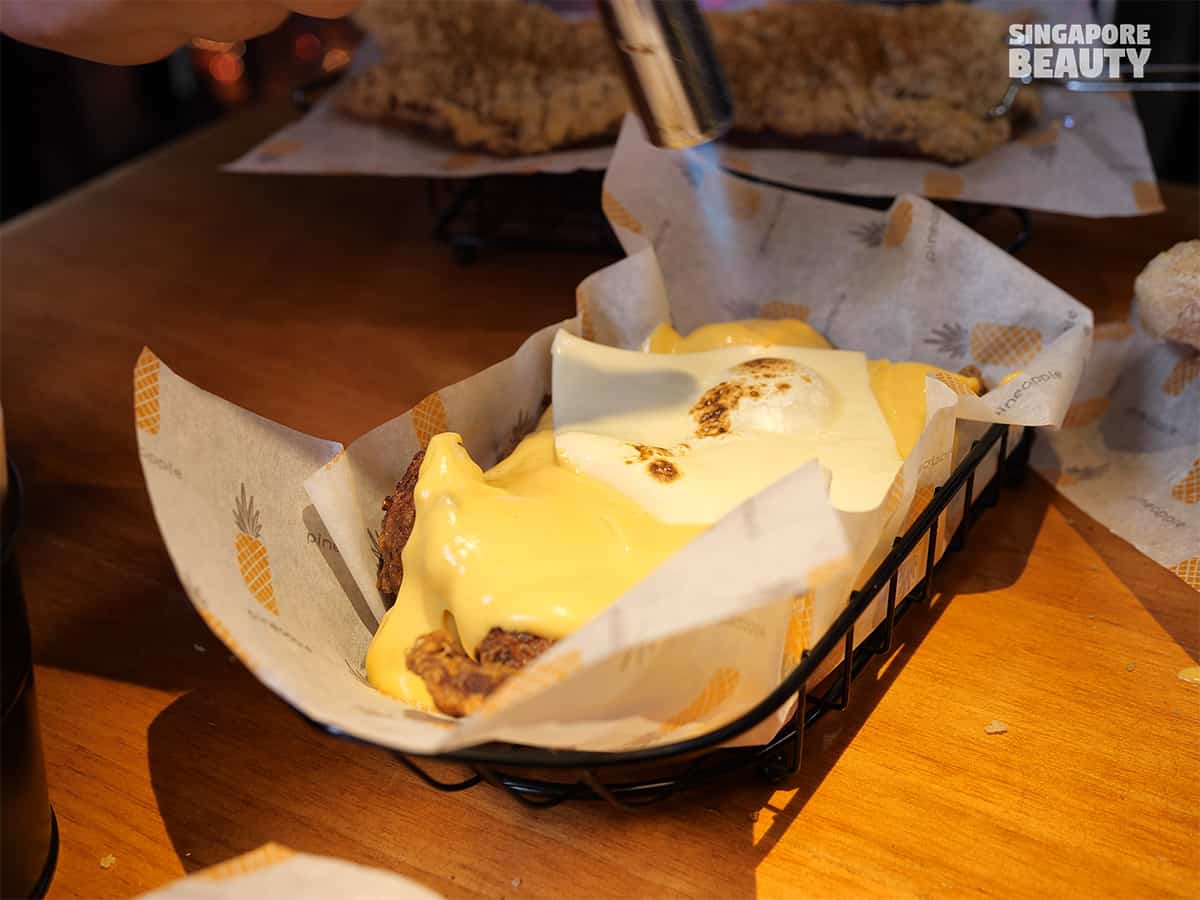 A generous honeyed Emo chicken chop covered with a blanket of Nacho cheese and sandwich cheese.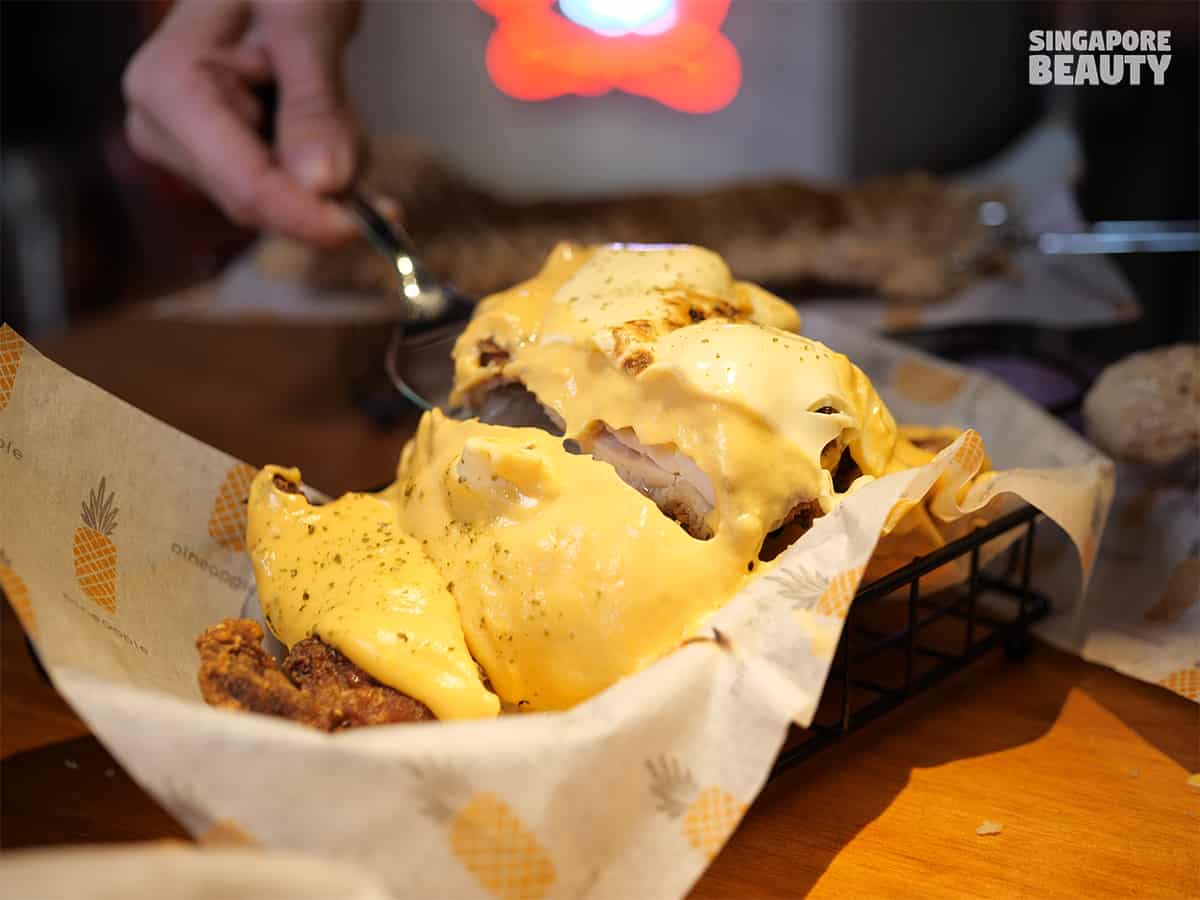 Torched till smoky for an extra deep melty cheese flavour that wraps the chicken chop. Honeyed and savoury flavour with the best of both worlds.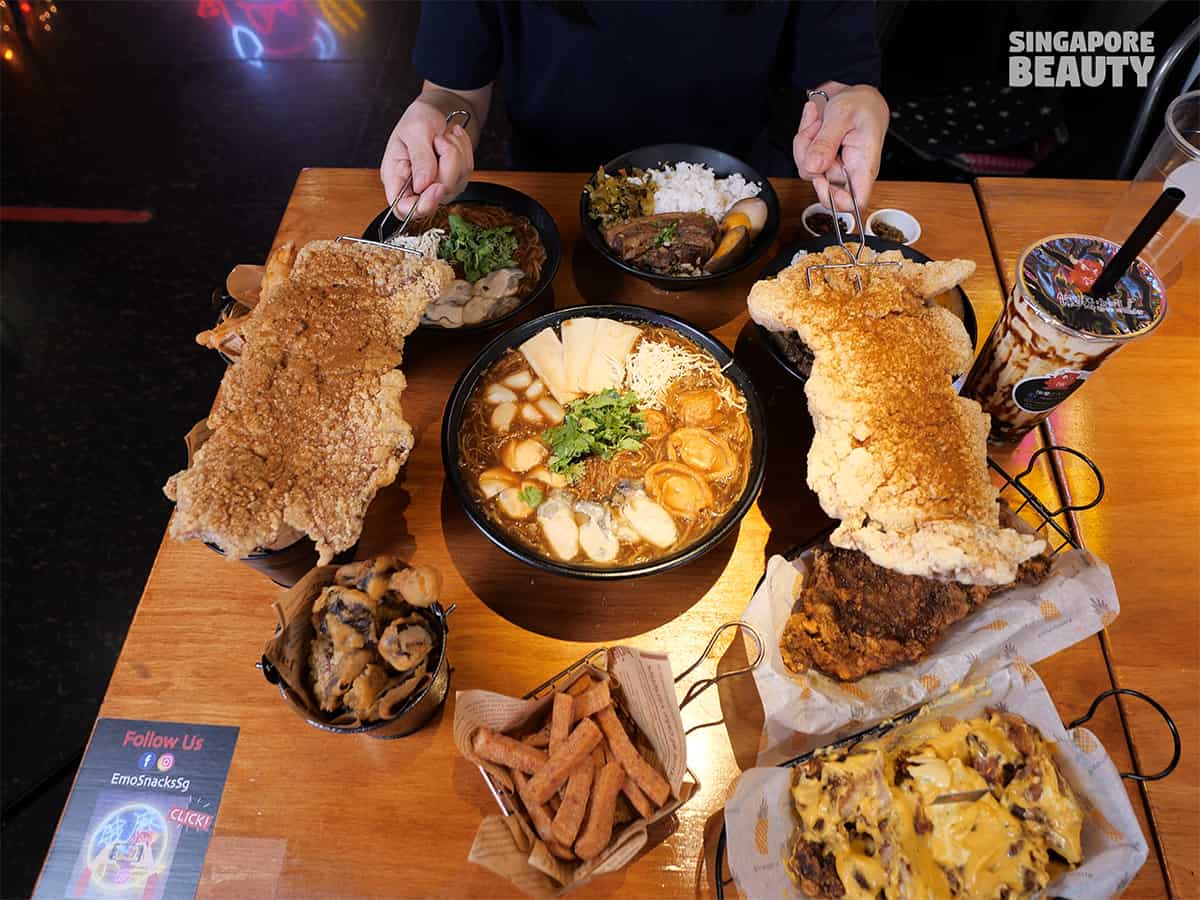 Our personal preference is for the crunchy XXXL chicken chop as the crunch provides a balance to the Emo Snacks signature mee sua.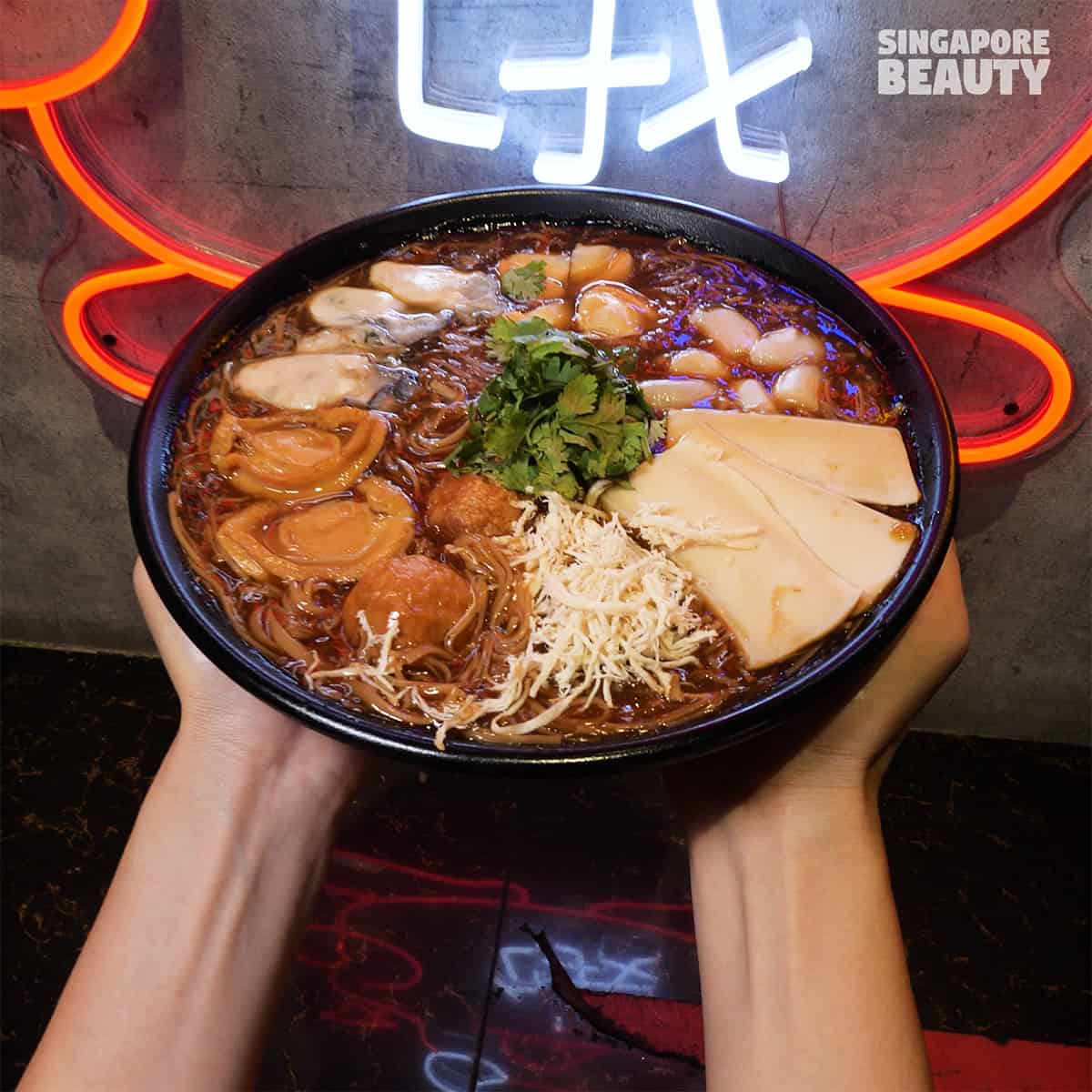 Their signature happy family mee sua ($25.90) is a large bowl of mee sua with premium toppings.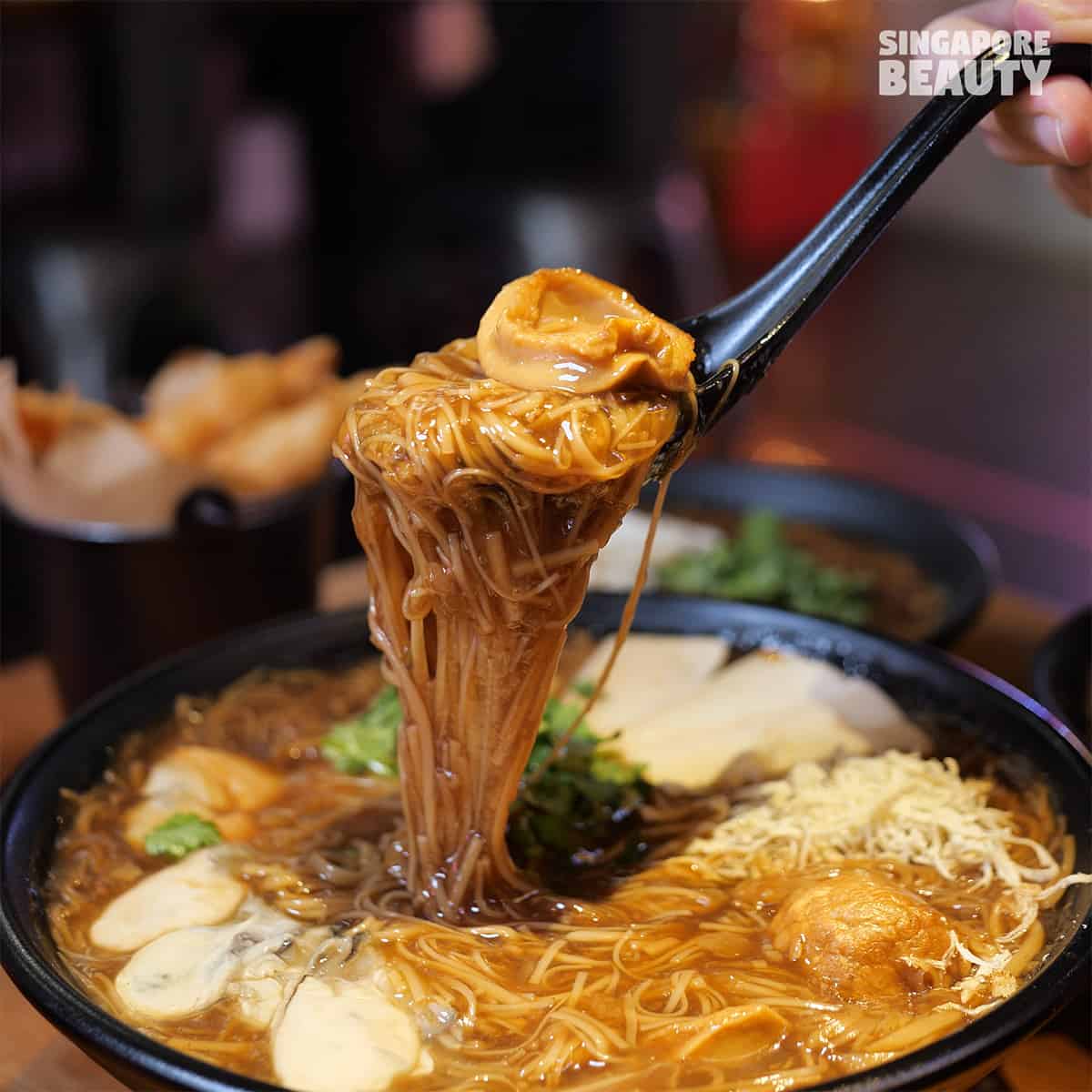 This abalone mee sua is good for party and sharing among 2-3 pax according to the Emo Snacks crew's recommendation.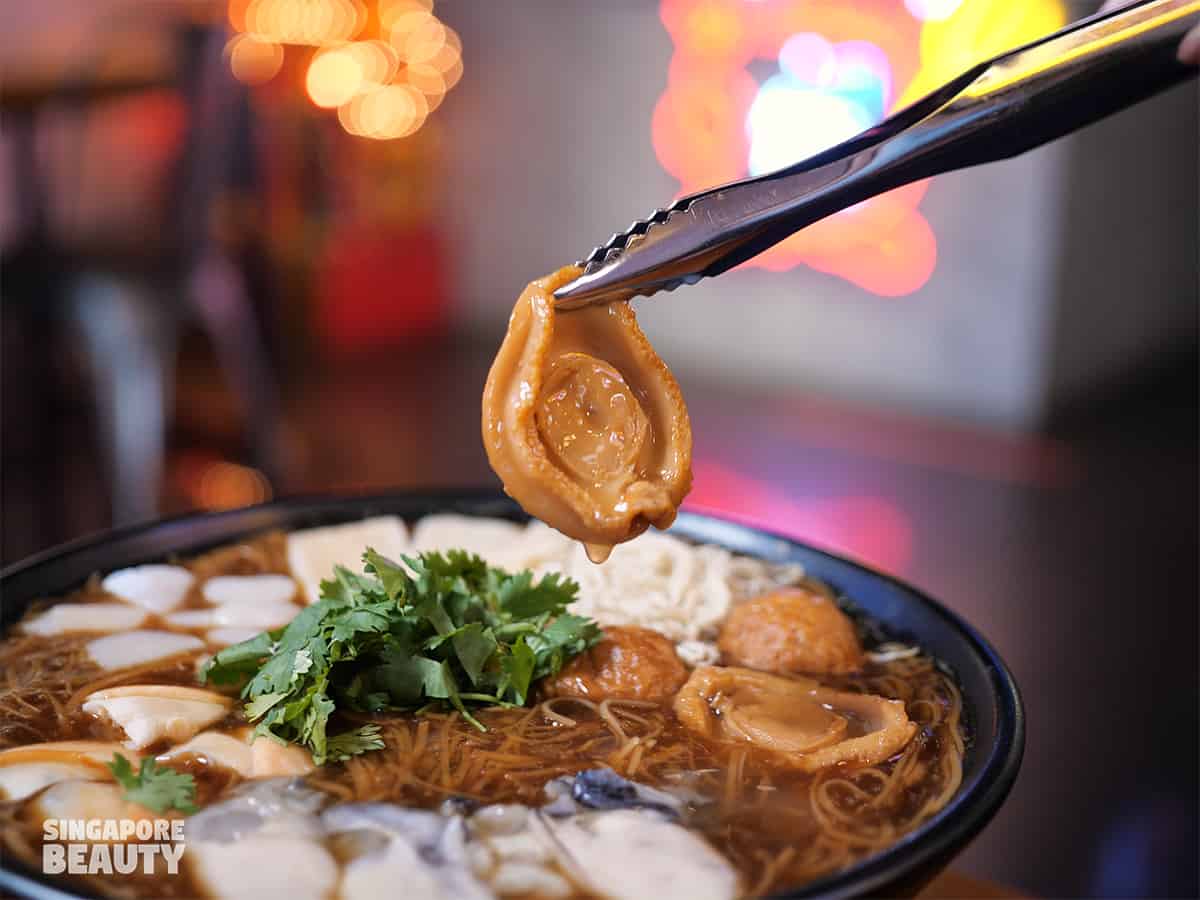 The topping are braised abalone, scallops, abalone slices, shredded chicken, razor clams, meat balls and very plump succulent oysters and some aromatic parsley.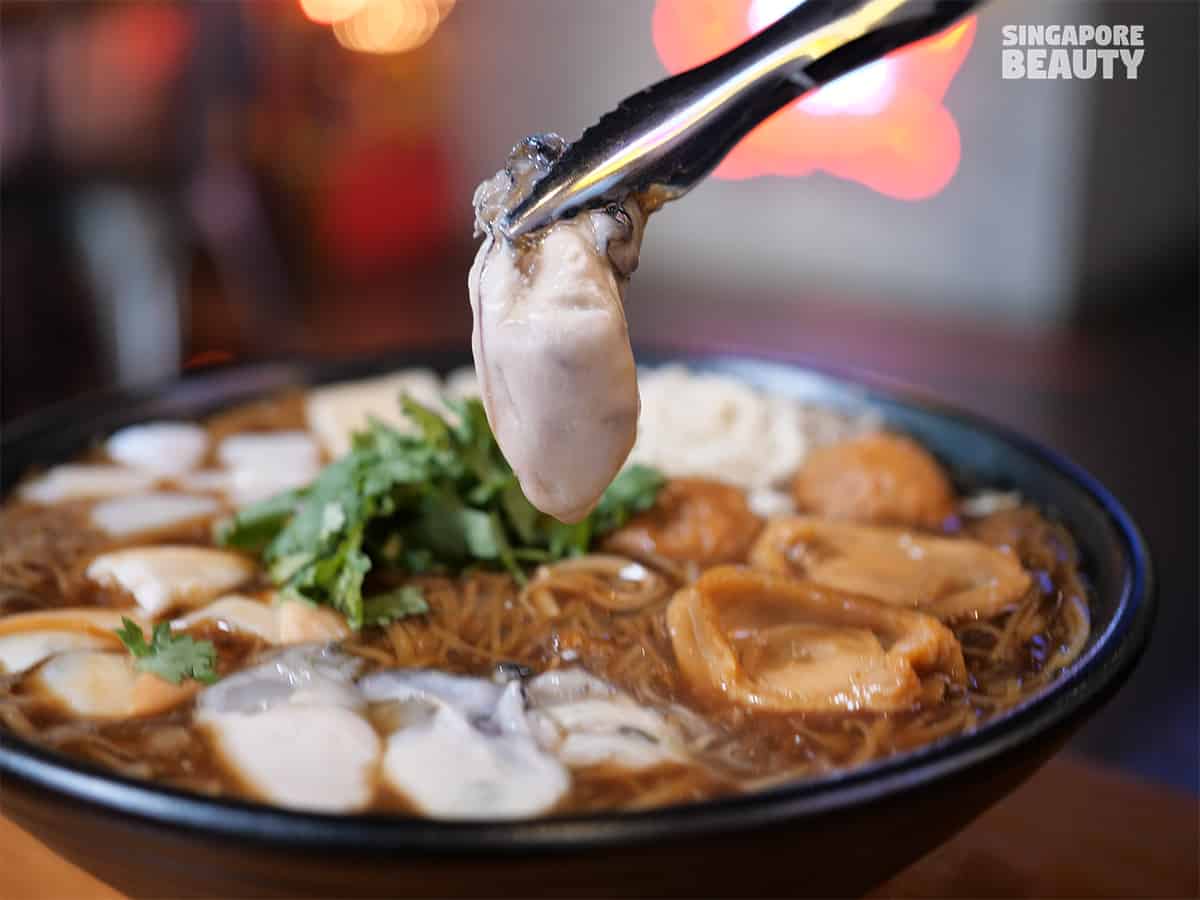 Check out this mega bowl of Emo Snacks family size mee sua with hot mee sua in a savoury sauce and succulent plump oysters too.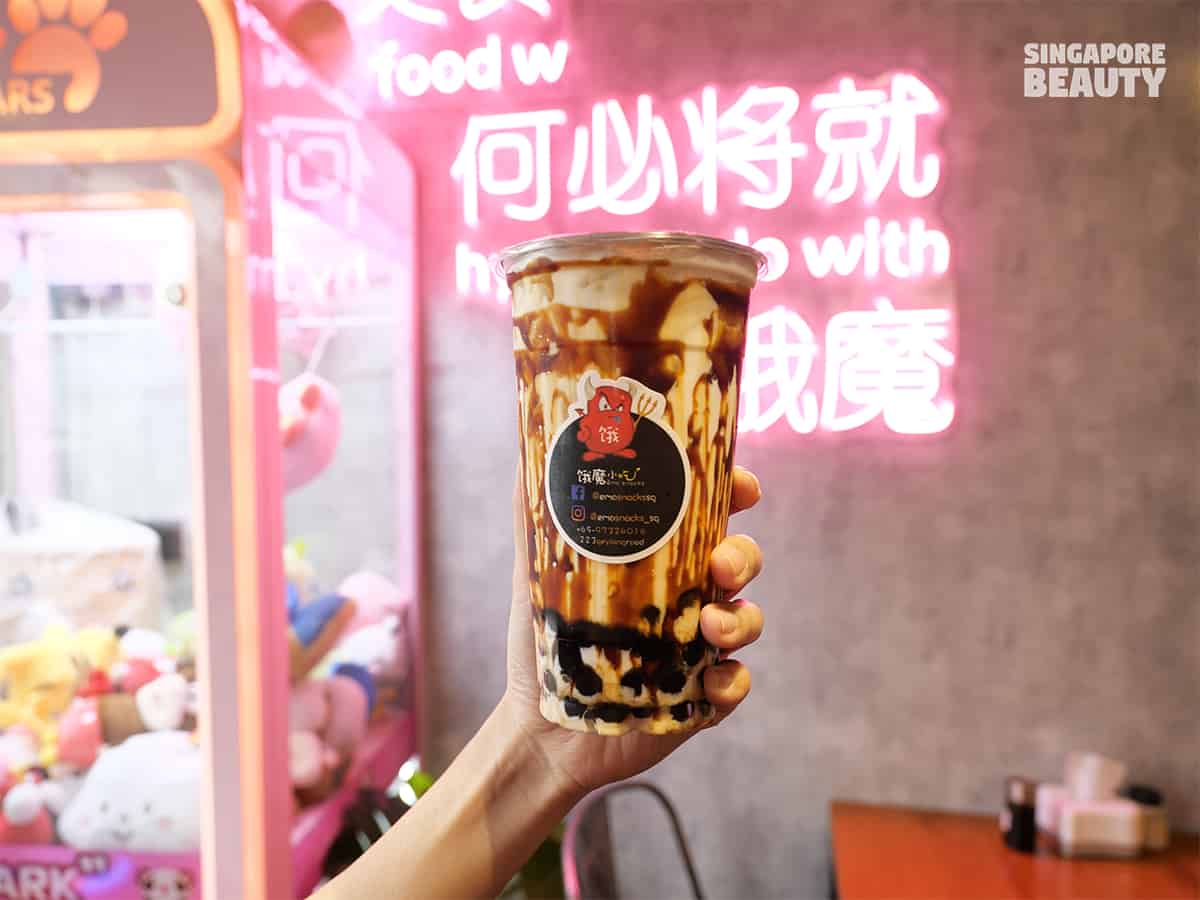 Mellow the spiciness with some of Emo Snacks signature brown sugar bubble tea (Fr$4). Their bbt has very distinct tiger stripes that are made with ultra dense brown sugar concoction. The milk is also richer and thicker with a boba bubble that has an interesting chew. Their bubble boba is one of the must add toppings to any of their handmade tea.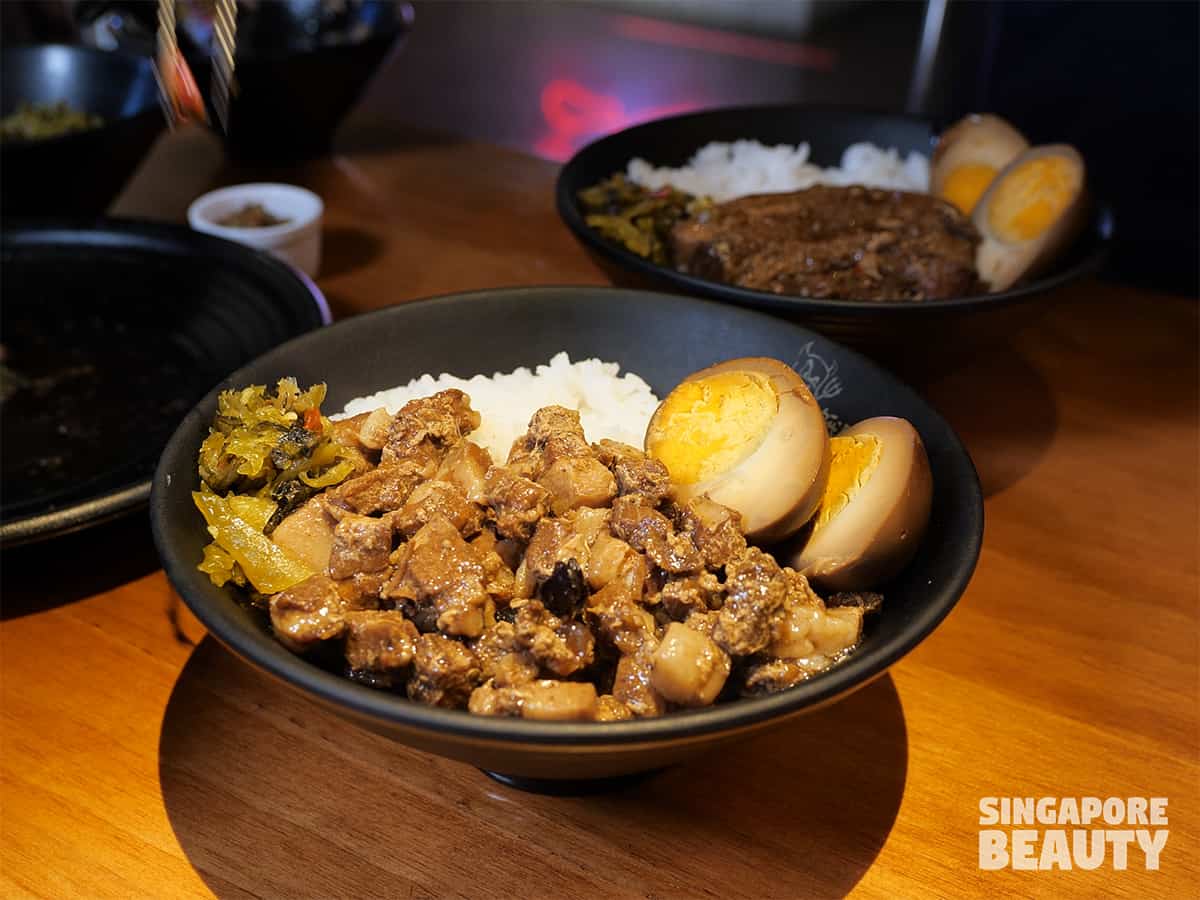 Braised Pork Rice luroufan卤肉饭 ($5.50) is one of the best sellers at Emo Snacks. The braised pork is prepared from a slab of premium pork belly that is cut to mini blocks for braising.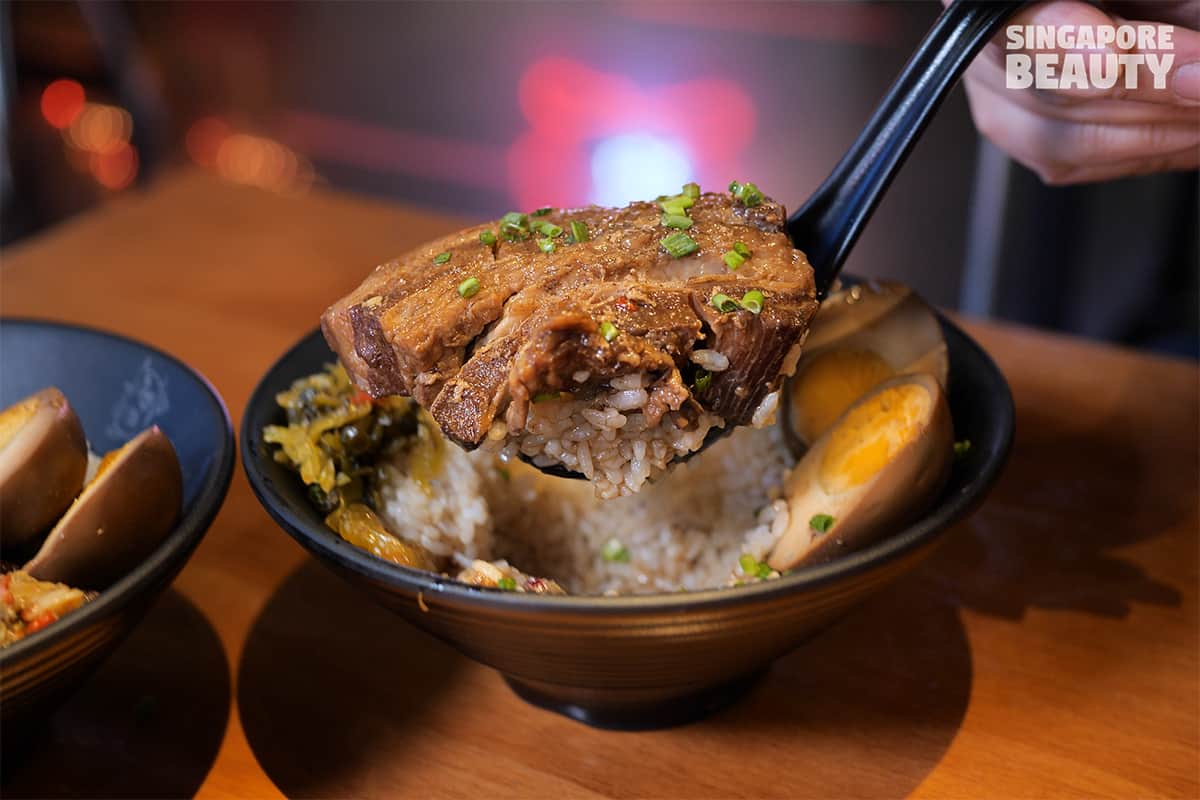 They also have another braised pork belly rice 控肉饭 ($5.90) for those who prefer a bigger chew.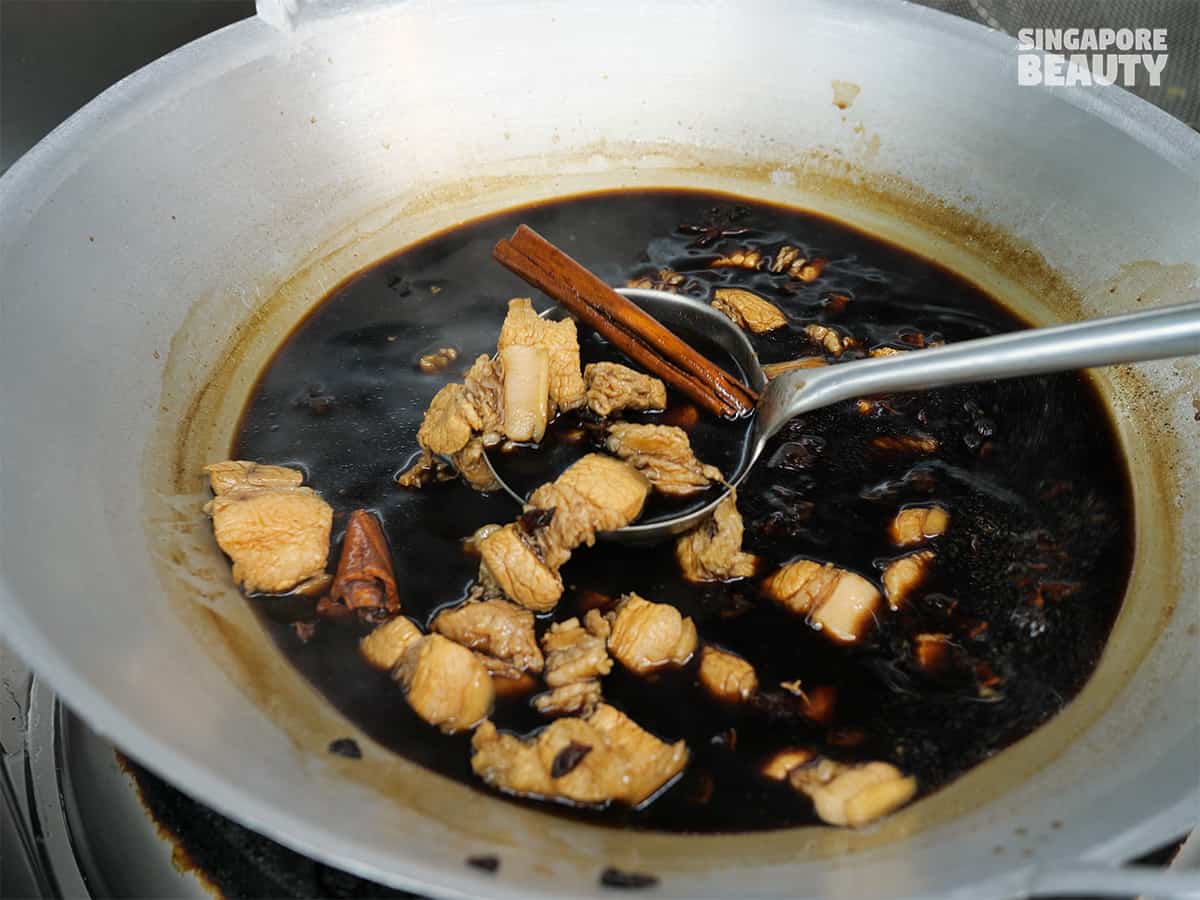 These pork belly are blanched in a separate wok of boiling water for a neater taste. After which these are marinated and simmered in a pot of Emo Snacks secret spice premium soy sauce stew.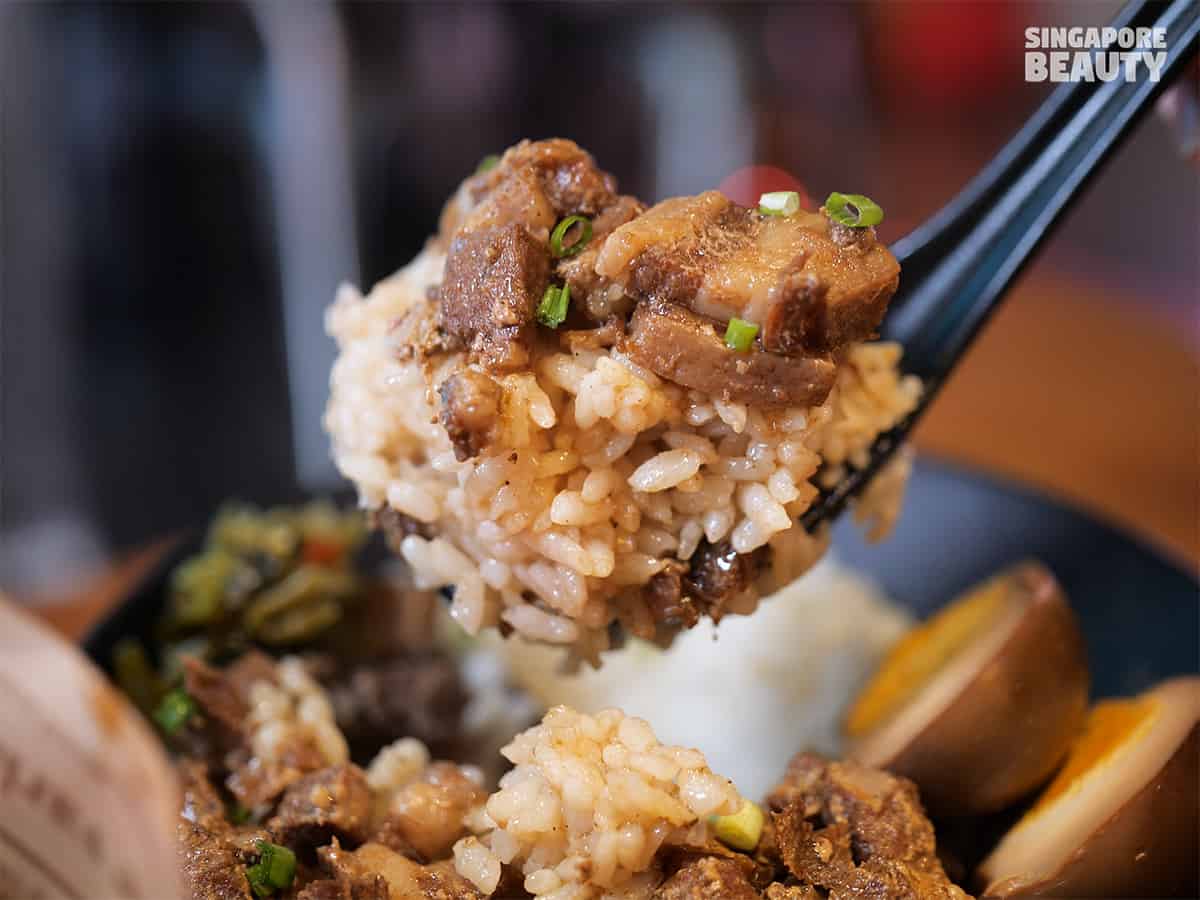 The braised pork is well balanced with enough fats and lean meat for a velvety as well as bite texture to the bowl. The rice used is quality pearl rice with a fluffy texture and works perfectly with the rice stew braised gravy. The appetising sides of pickled mustards also helps to cut the grease. The tangy flavours of mustards with the sweet fragrant braised pork pairs well with each other offering a marriage of two flavours with each bite.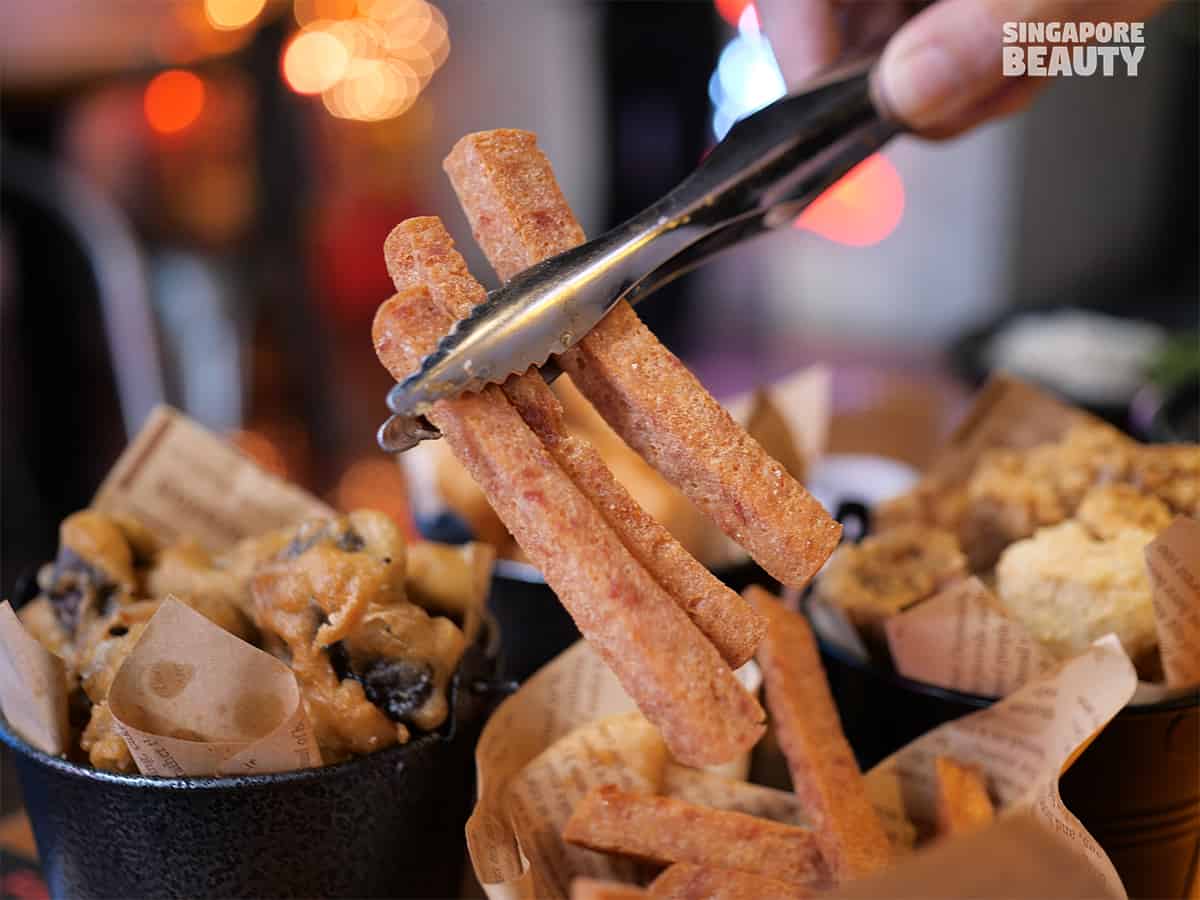 You can also go for their finger food, such as sour plum sweet potato, crispy shiitake mushroom, luncheon fries, crispy pork ribs and more.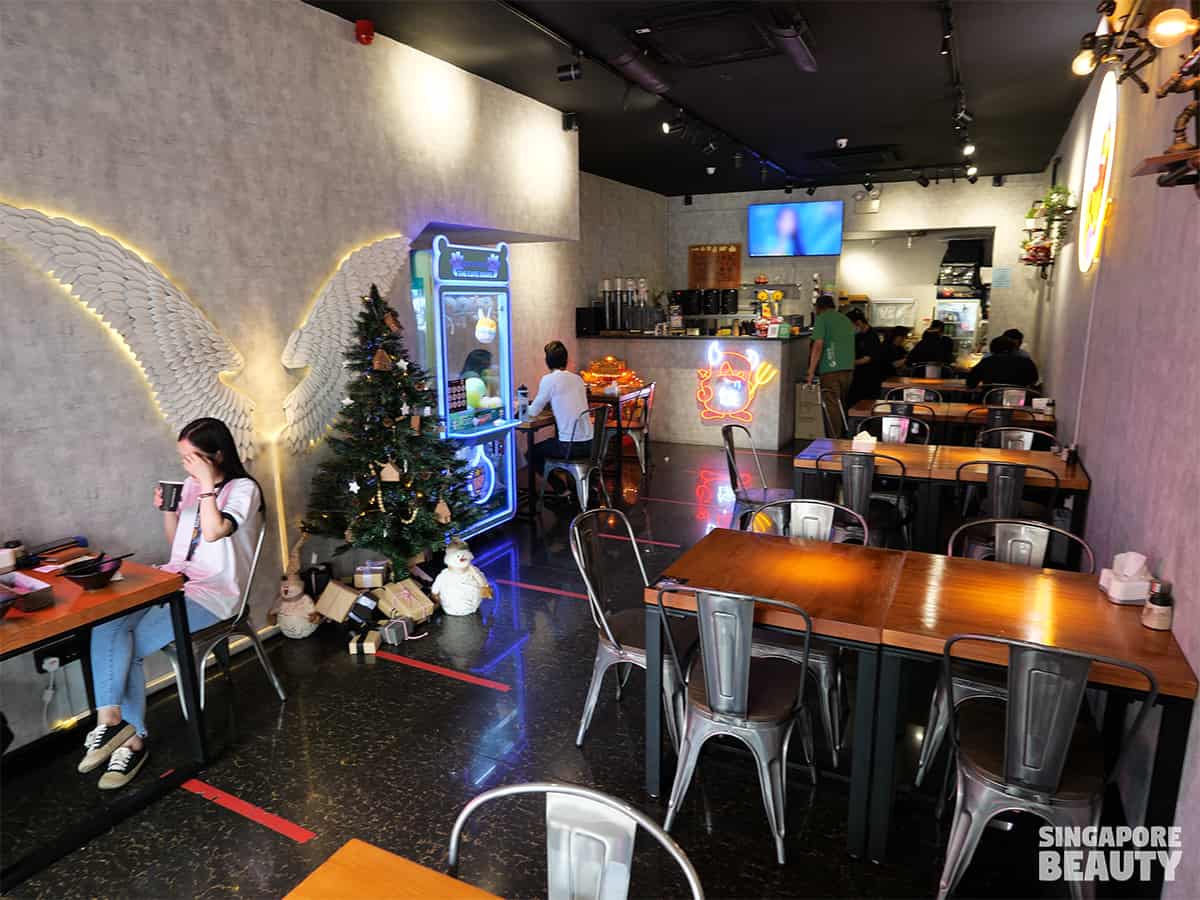 There are also some photo opportunities with the artsy interior décor which feature many emo snacks mascots neon signs and also a pair of Victoria secret angel wings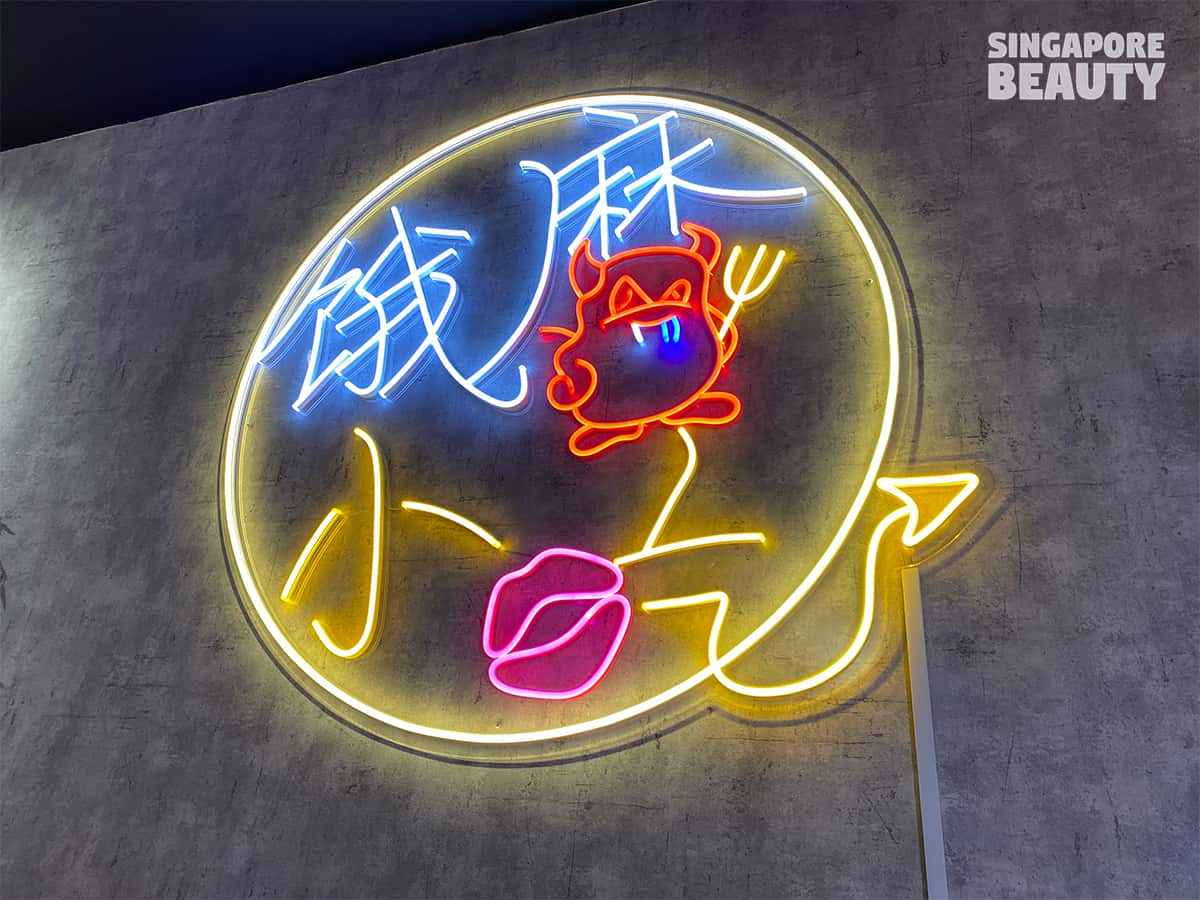 Take a picture with the neon signs featuring EMO mascot with his glowing horns, smirk on its mouth, fangs with drool and the brand in Chinese character.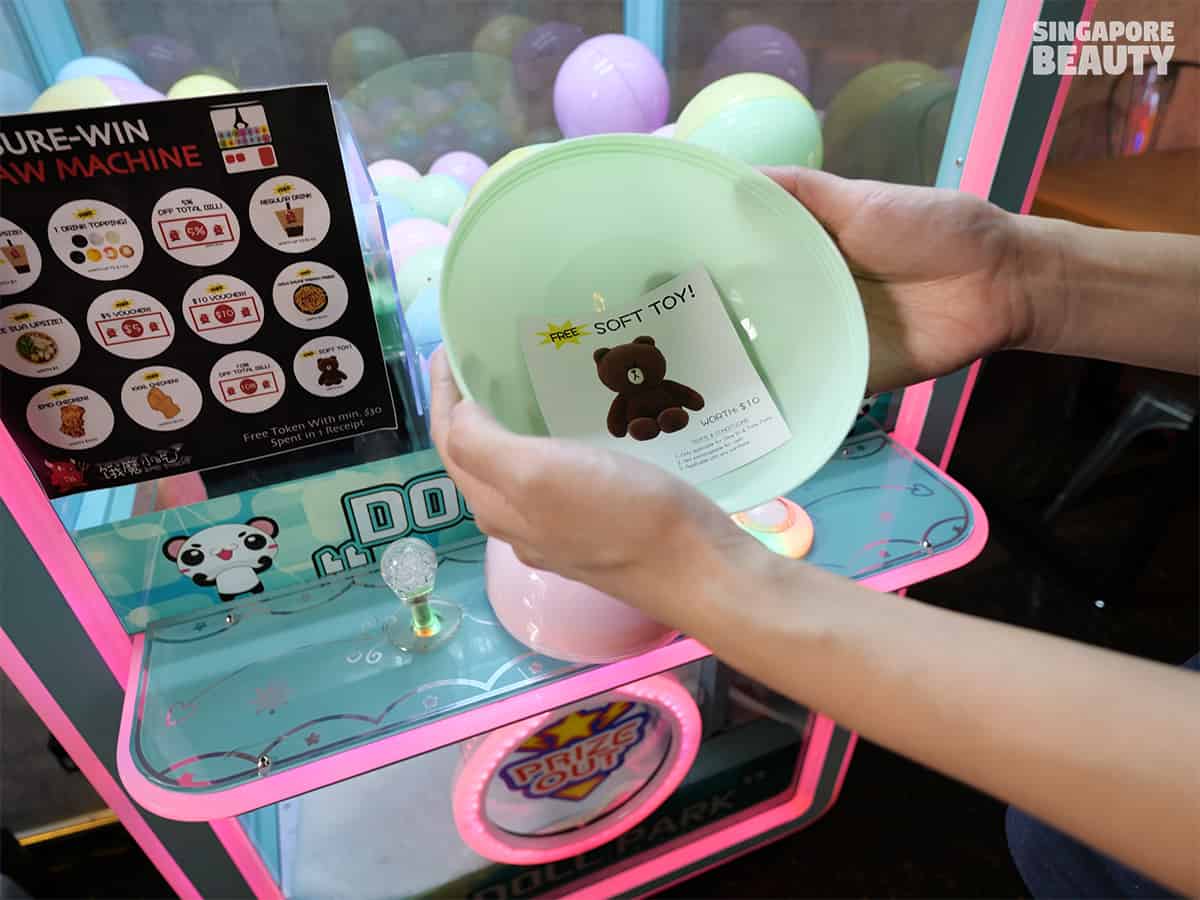 With $30 nett spending, you get to try your luck at the two claw machines that promise sure-win goodies such as soft toys that can be redeemed on the spot.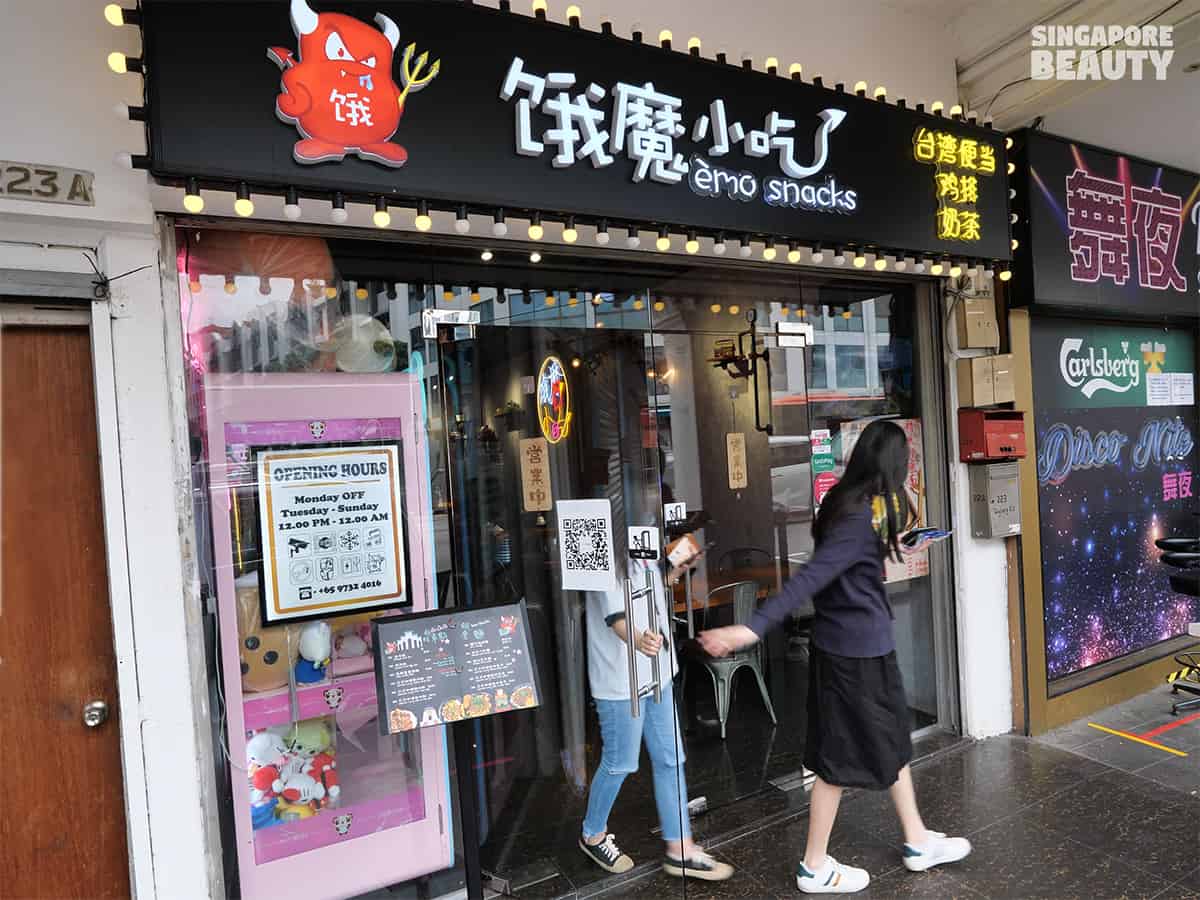 See you soon at Emo Snacks at Geylang, remember to get their signature happy family mee sua and XXXL crispy chicken chop!
Emo Snacks Location:
223 Geylang Rd, Singapore 389283
338 Anchorvale Crescent #01-01 Stall 1, S540338
For Anchorvale orders whatsApp : 97324016
498 Jurong West Street 41, S640498
For Jurong orders whatsApp : 88228468
Opening hours: 11am-10pm daily
Brought to you by : Emo Snacks 饿魔小吃