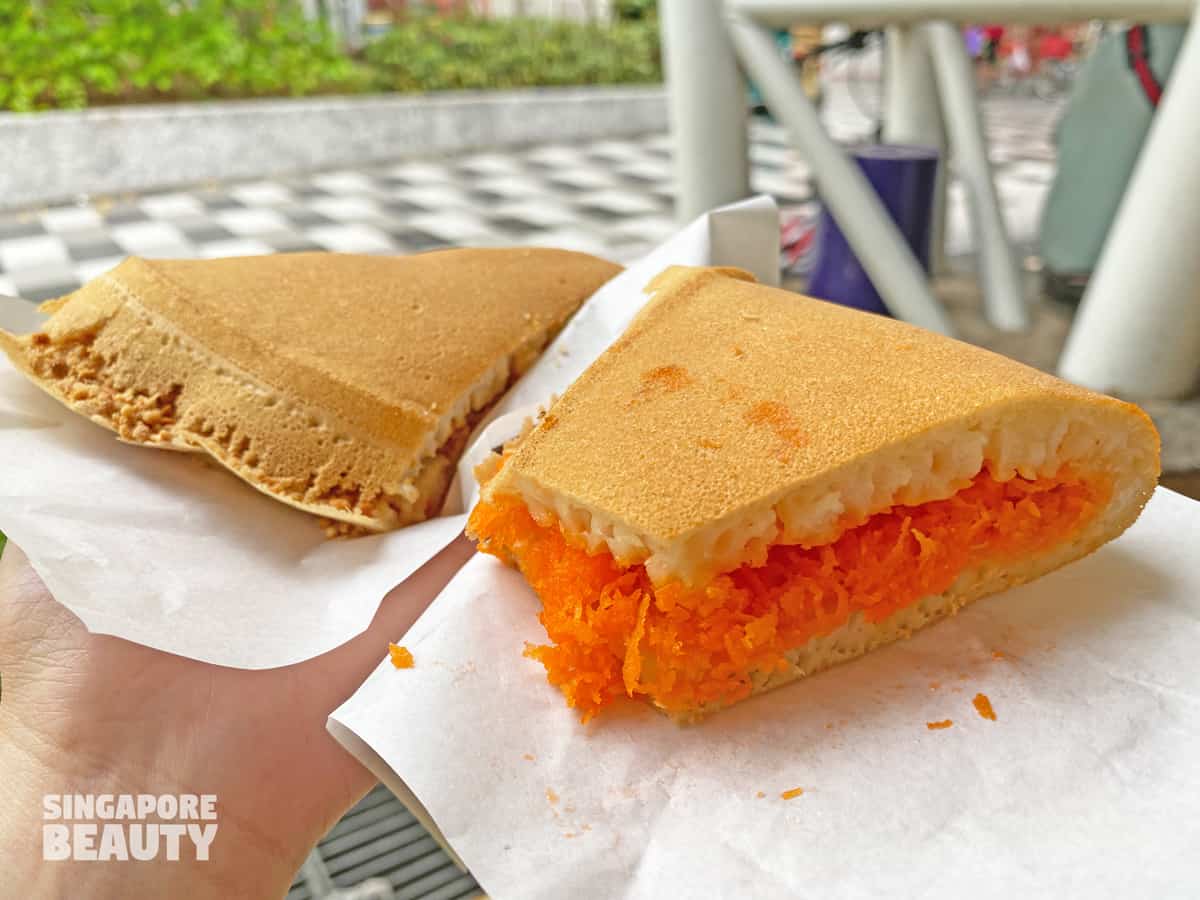 Granny's Pancake are going places with its traditional taste with outlets at Hong Lim, Tampines, Ghim Moh, Bendemeer, Toa Payoh, Whampoa, Teban Gardens and Bedok Reservoir Food Centre. It has been around for more than 11 years with outlets all over Singapore.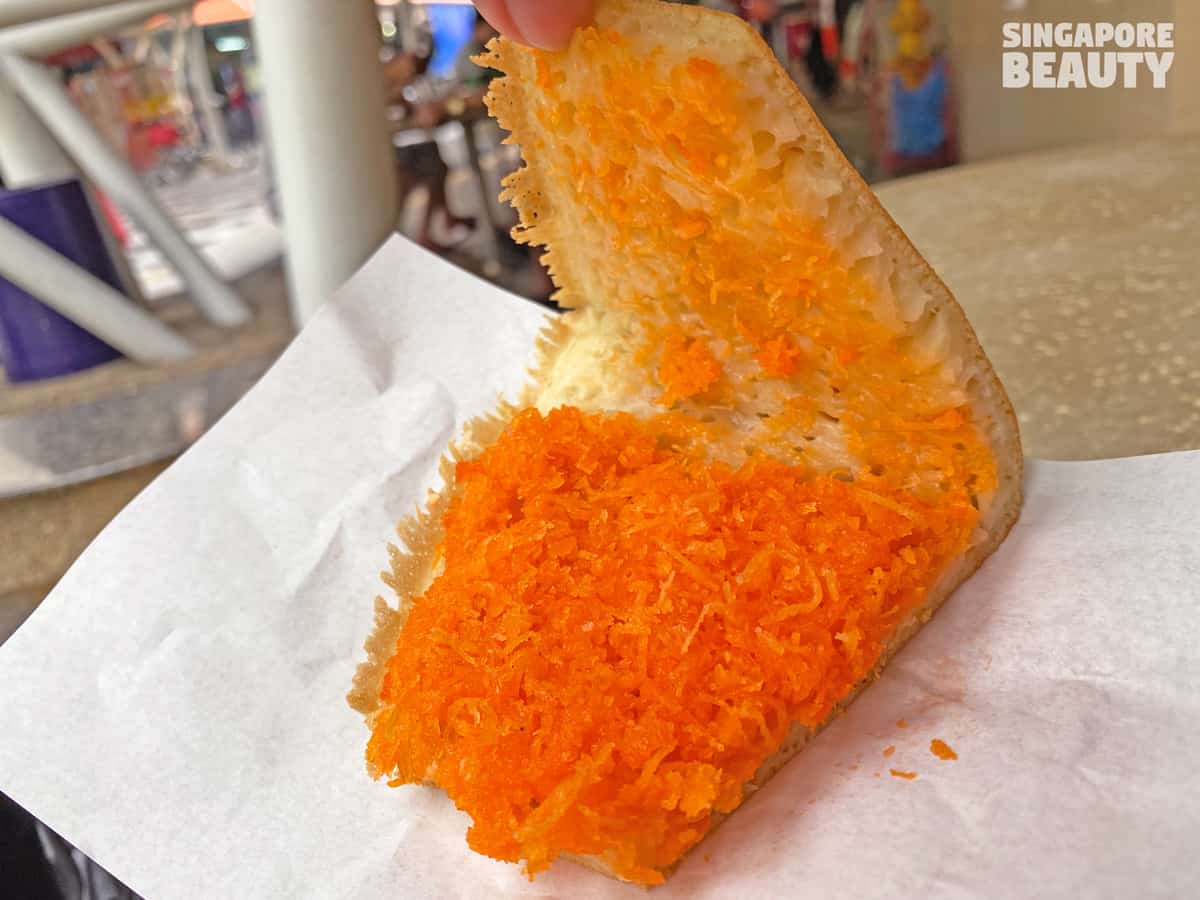 According to Uncle Ng, the founder of Granny's pancake, he supplied the ingredients such as flour and filling to all the other granny's pancake outlets to ensure that the standard and taste are all aligned with the main branch at Ghim Moh market and Food Centre where granny pancake started from.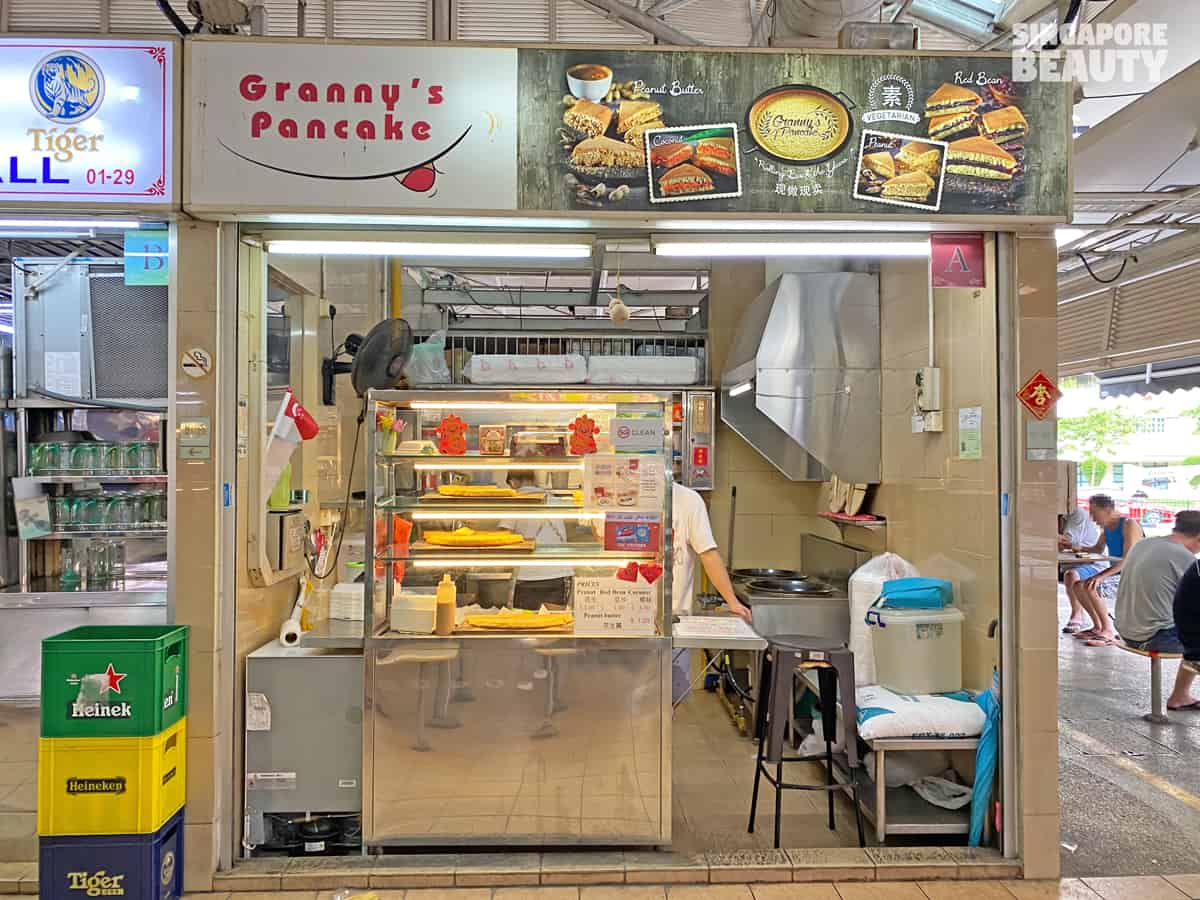 Here's our review of granny's pancake at the Bedok Reservoir Food Centre branch.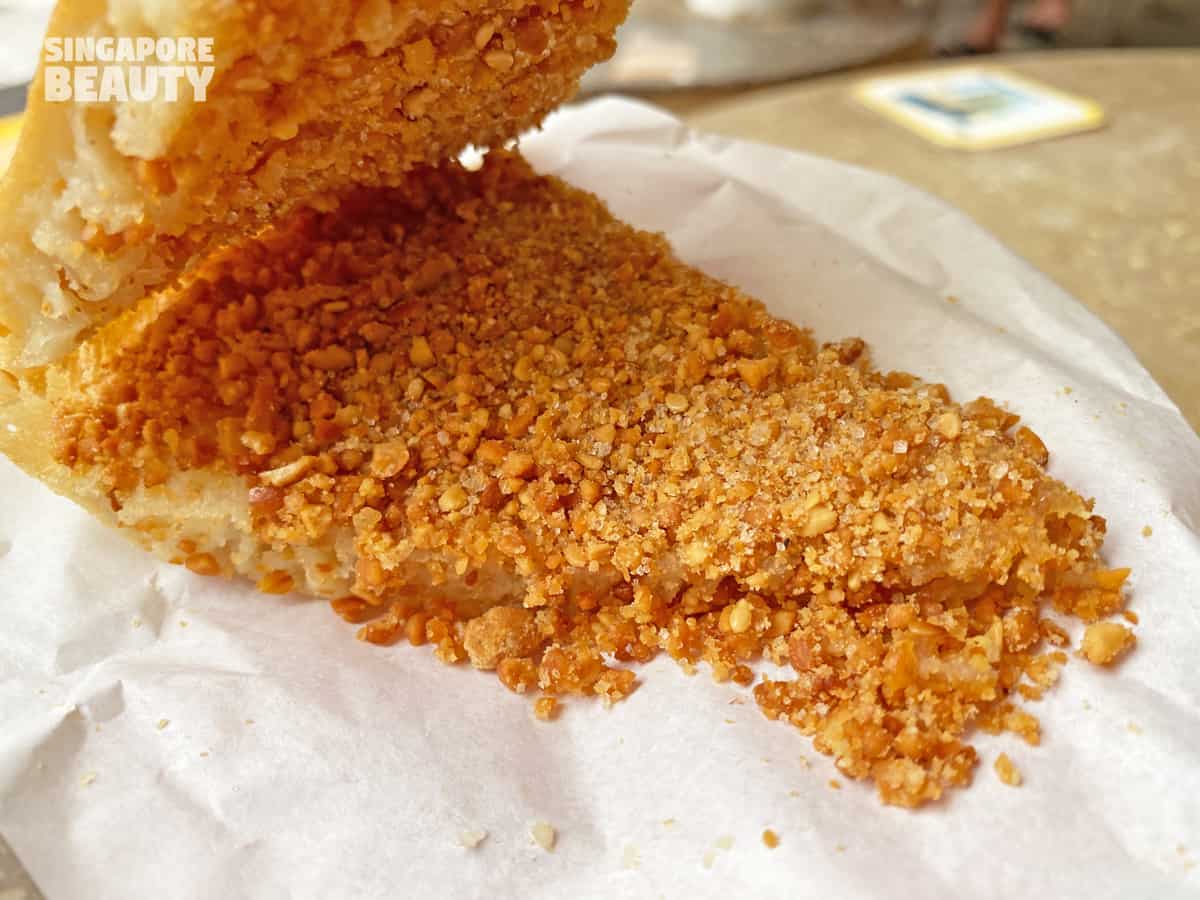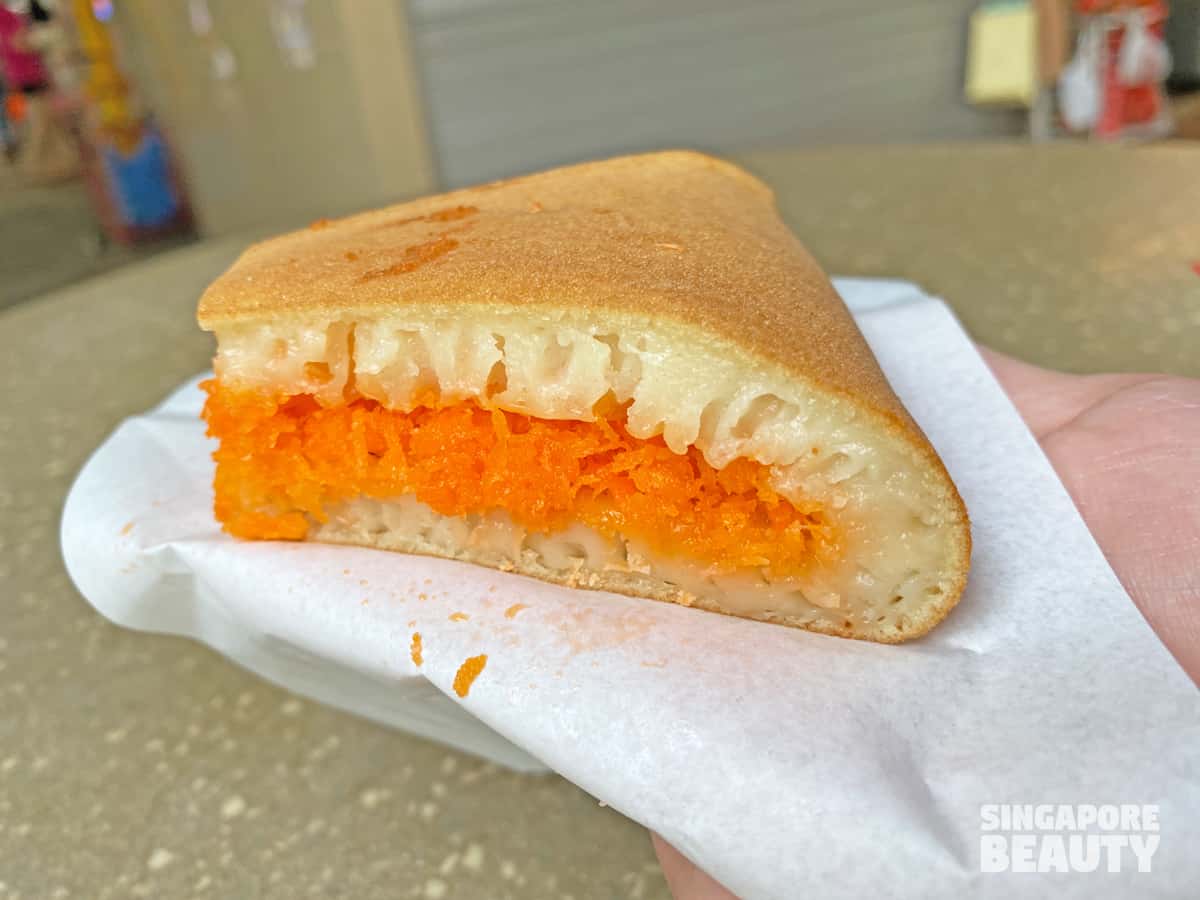 These pancakes are also known as Min Jiang Kueh in dialect. These pancakes are those airy and fluffy types with a spongy texture. The pancake is basically bland but with the fillings, this type of pancake takes on a whole new level of flavour.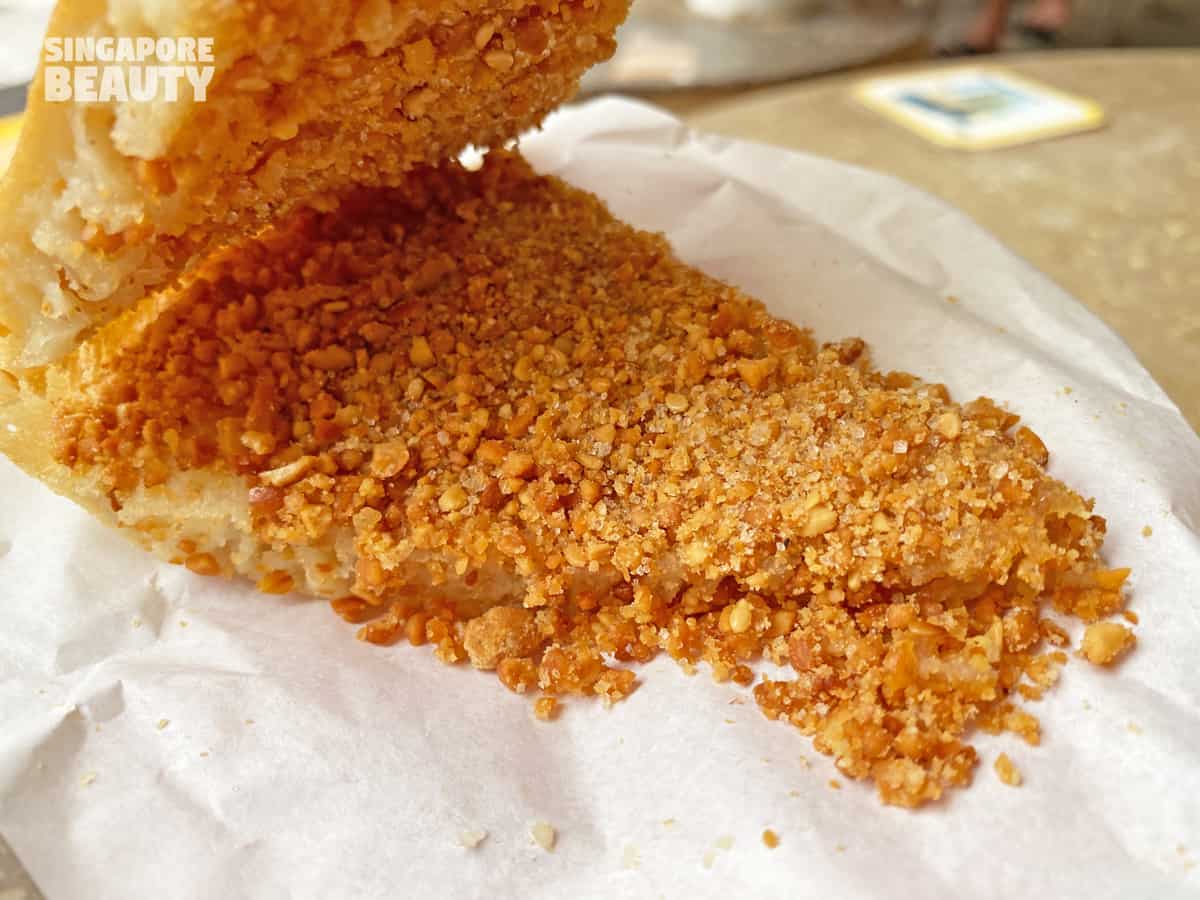 Filled with simple ingredients such as crushed toasted peanuts and sugar, neon orange shredded coconut flesh and red bean paste. It is exactly how granny would make pancake in the olden days.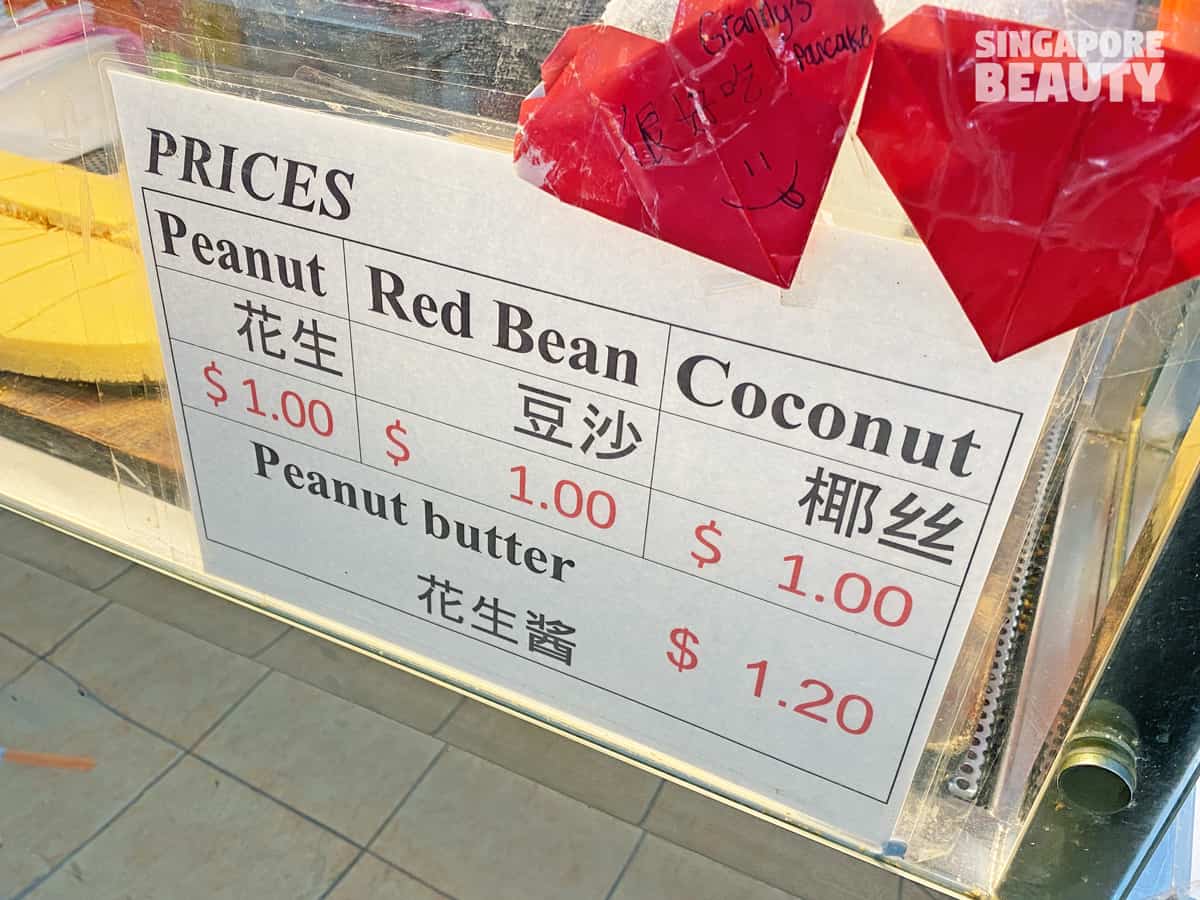 Each slice of these fluffy pancakes goes from $1 each to $1.20 with peanut butter on granny's pancake menu.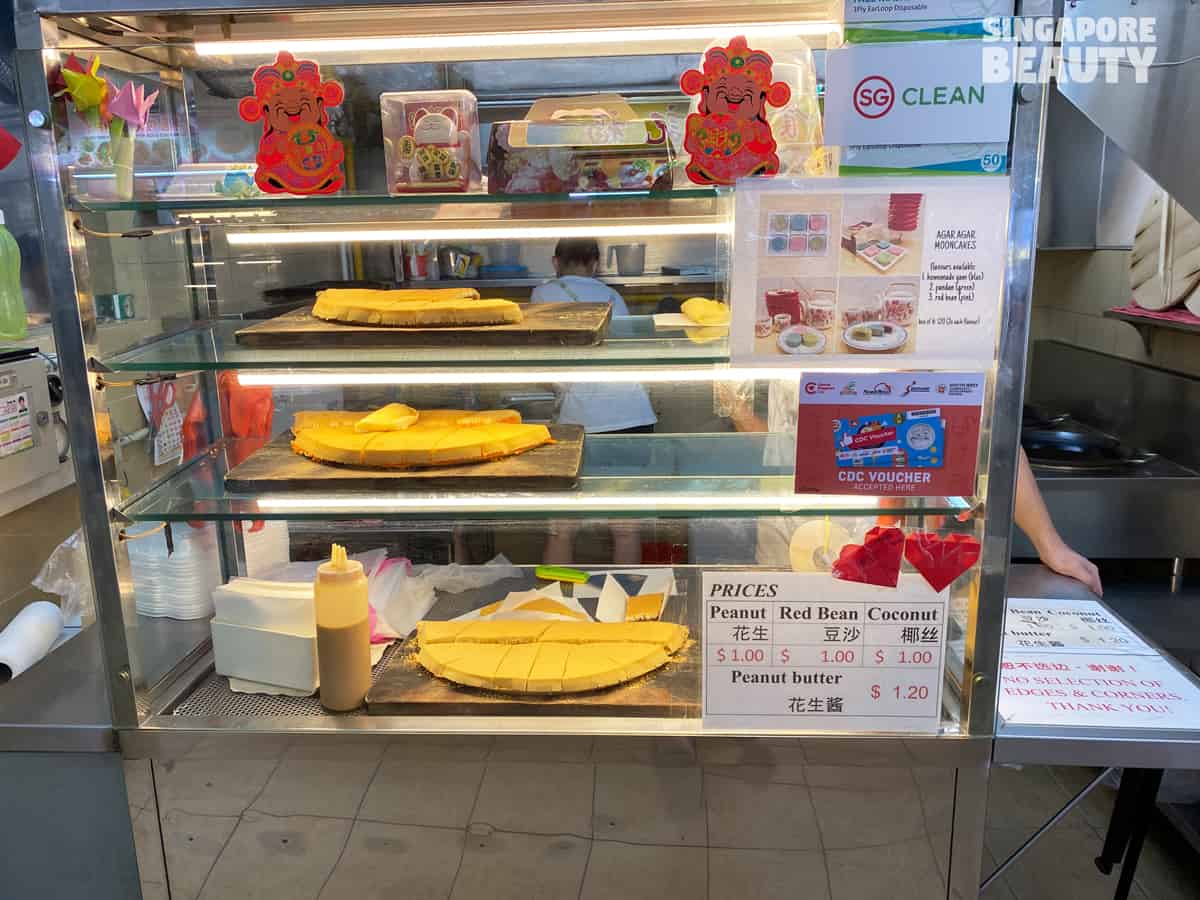 These pancakes are prepare and cooked on the spot inside the hawker stall on a large round griddle. The griddle are heated up and a flour batter is poured into the hot griddle. once the batter starts bubbling and browning at the edges, it will be loosen from the sides with a spatula and removed from heat to a wooden cutting board. The ingredients are then loaded generously onto half of the pancake and swiftly folded into halves.
While is still piping hot, it will be cut into 12 seemingly equal portion in a unique golden ratio like kind of shape.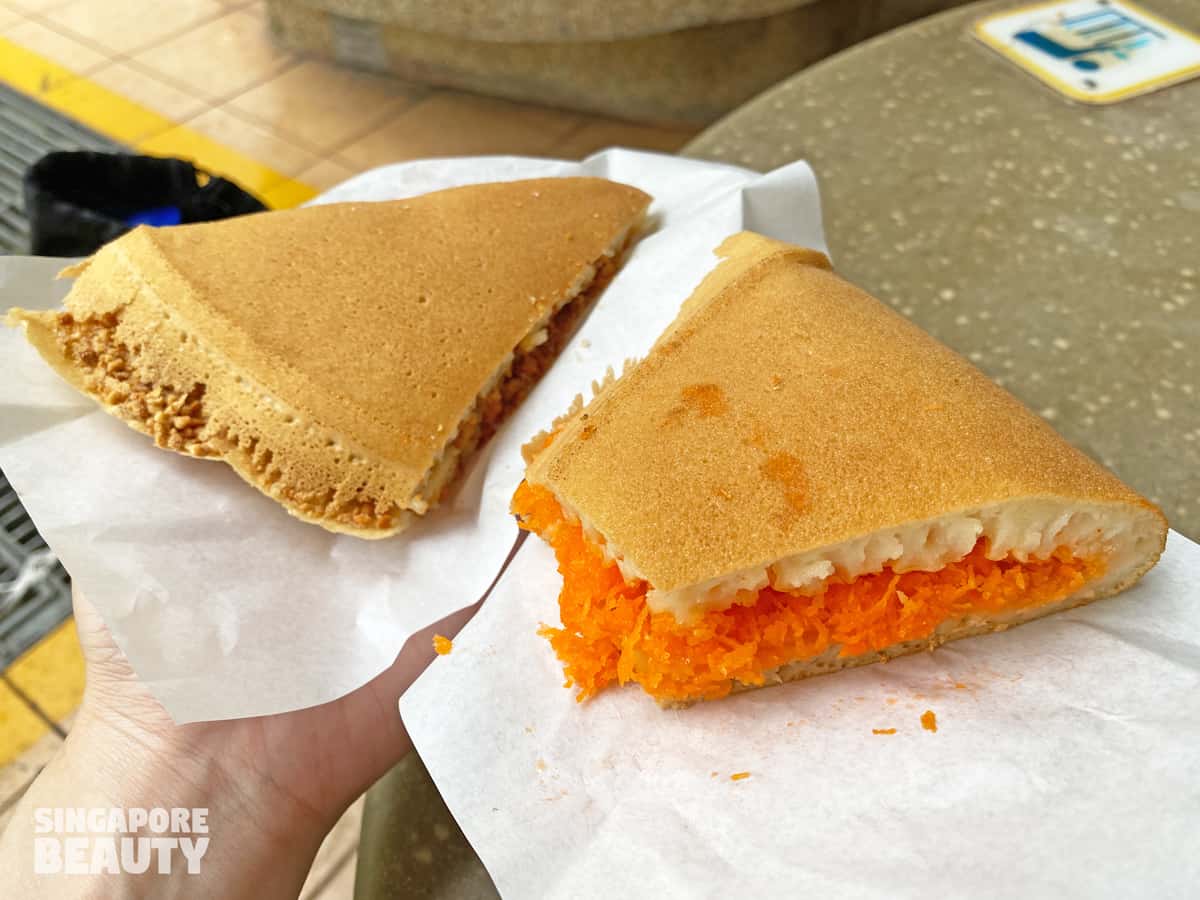 Here's our review of the peanut and coconut filling pancake from granny's pancake.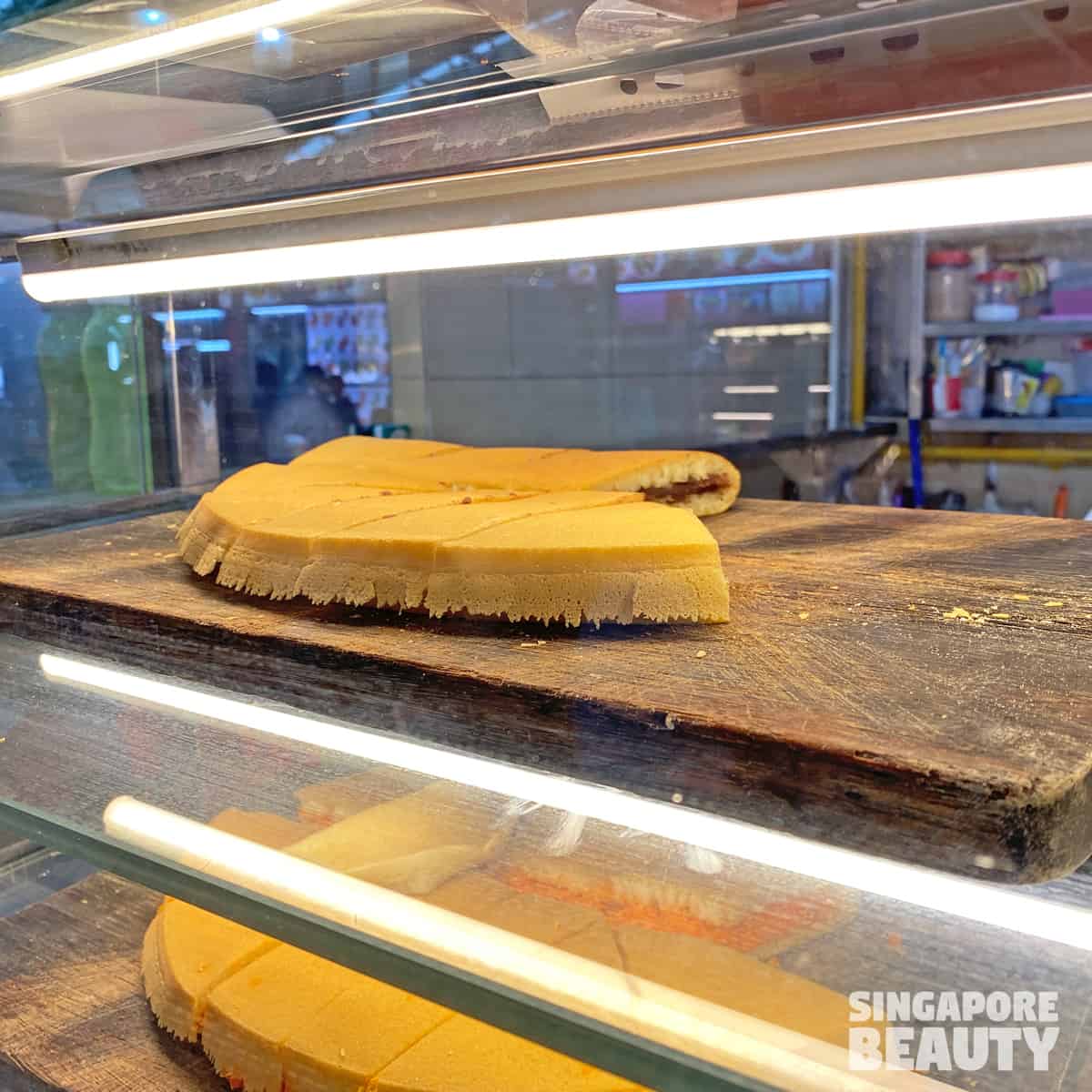 Do note that you are usually not allowed to choose which slice you want at these stalls.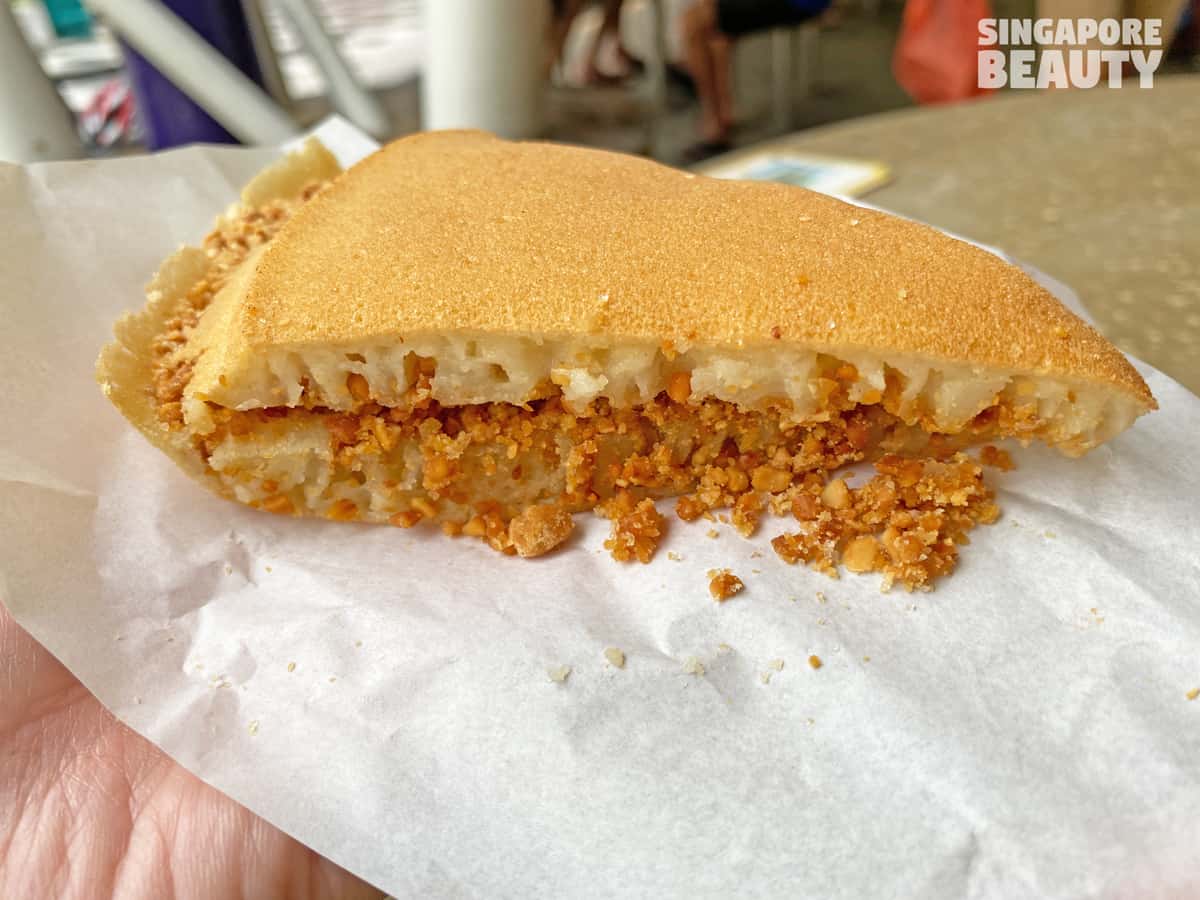 The peanut pancake has a generous amount of crushed toasted groundnuts that overflows from the pancake. The crunch from the sugar compliments the creamy peanuts.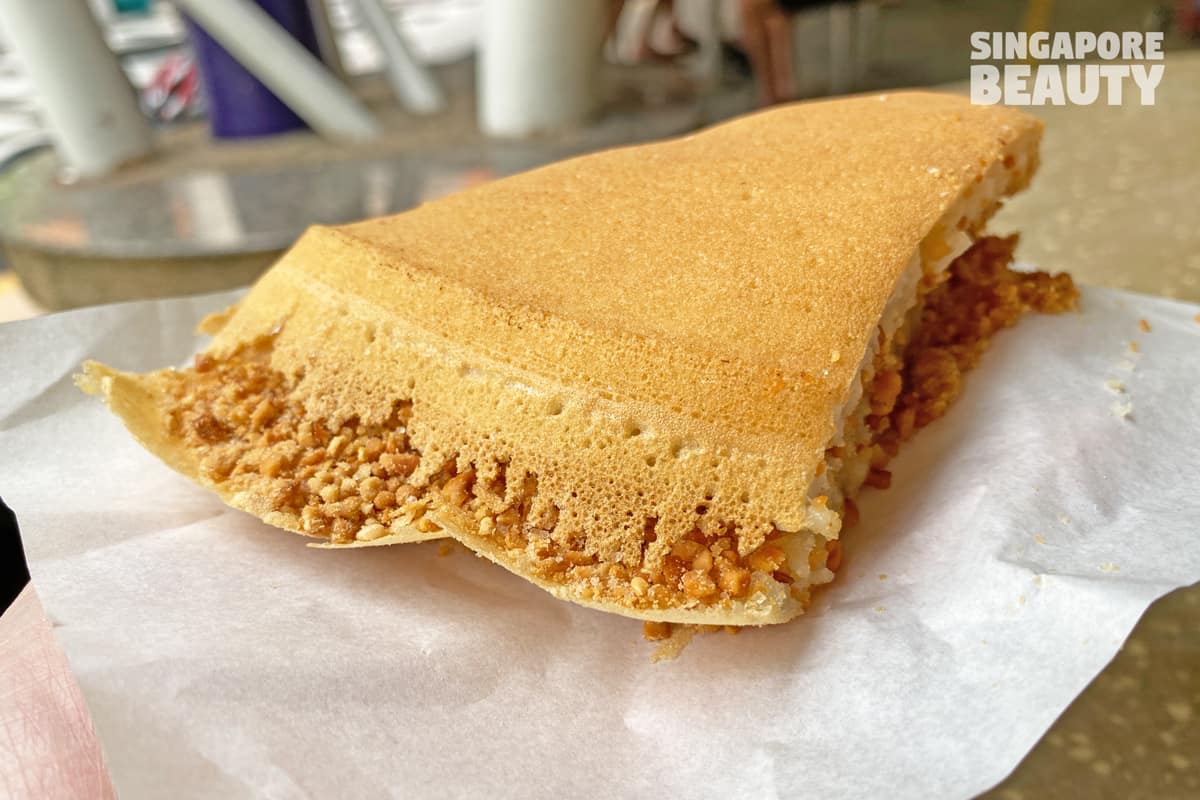 This is the edge slice from the pancake which many of their customers prefer due to the crispy and chewy texture of the edges. The spongy texture of the pancake with creamy peanuts are delightful.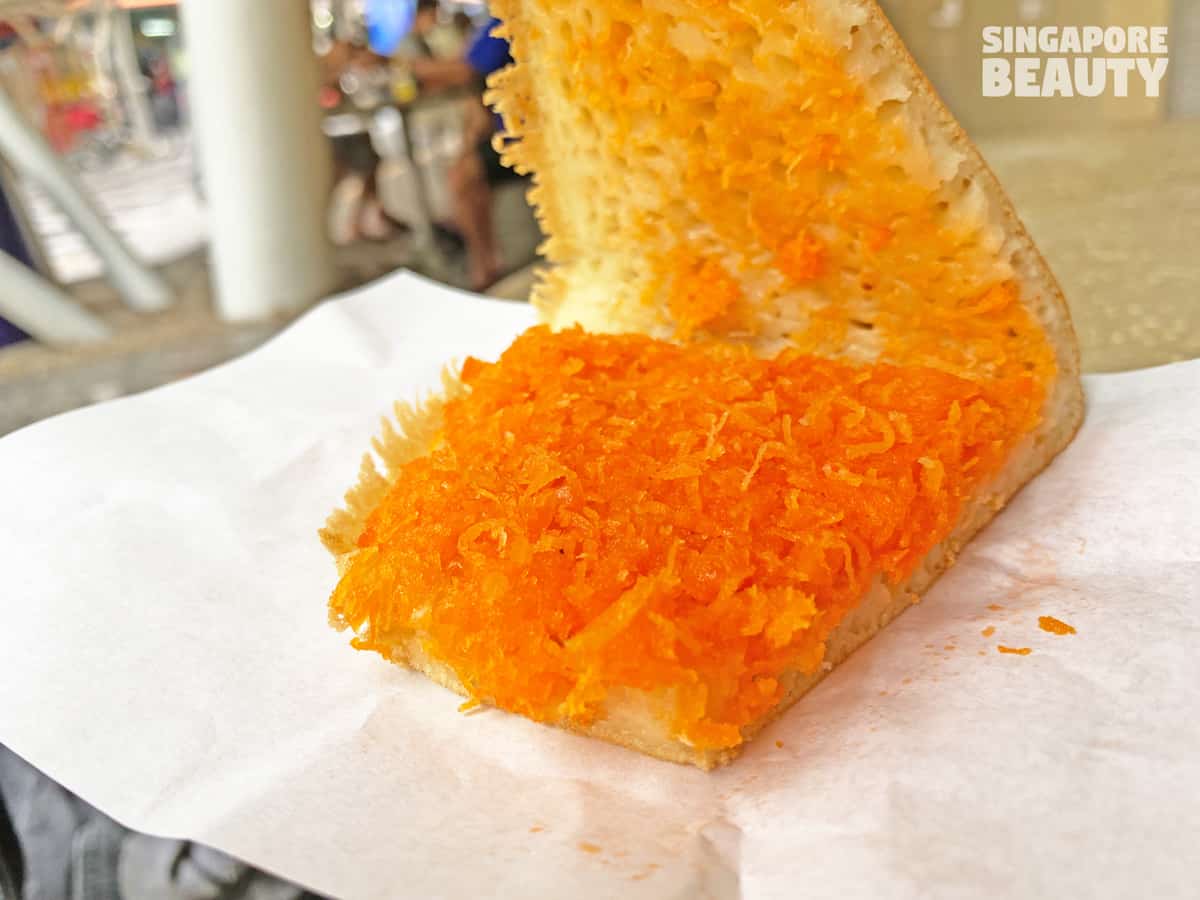 The coconut filled pancake is more on the sweet and savoury end. The coconut is flavoured with a type of orange sugar that is made from palm sugar or gula merah. This sugar has a strong coconuty flavour to it and finer in texture.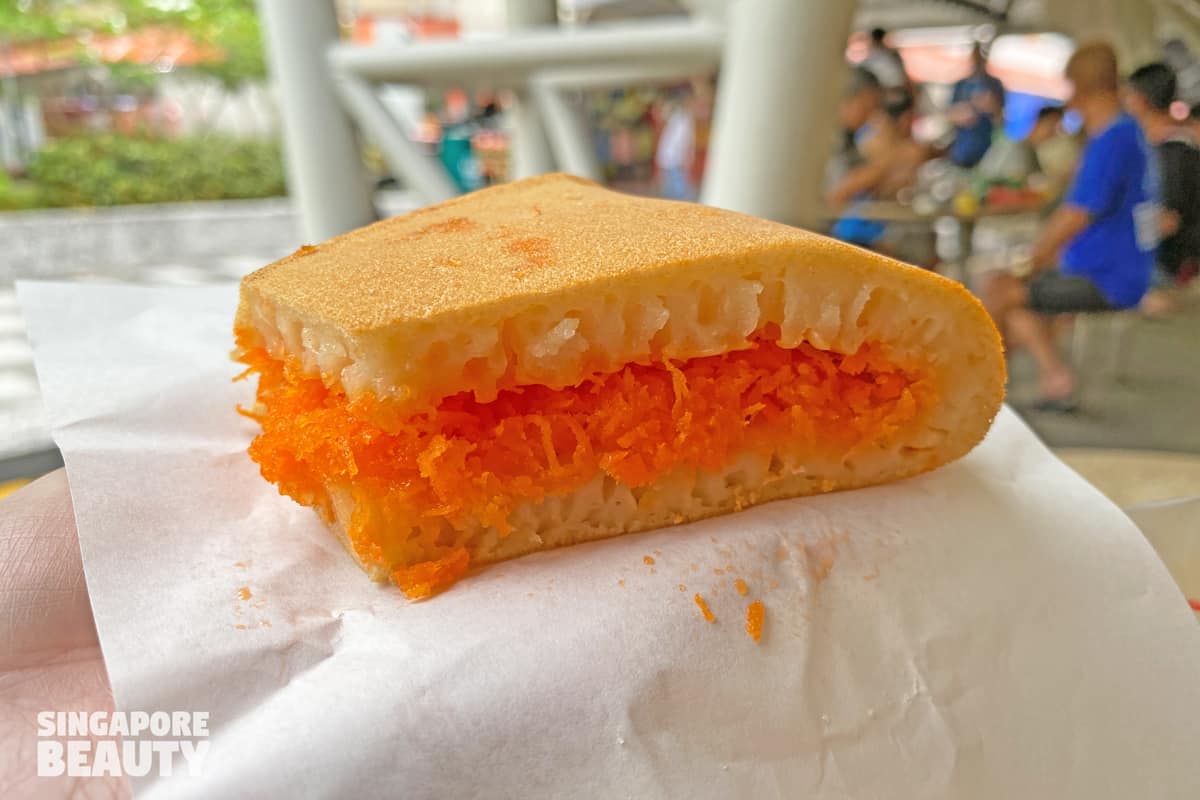 Together with the texture of the finely grated coconut flesh, the sugar is so fine that it almost melt in the mouth. Again the filling is very generous in this pancake.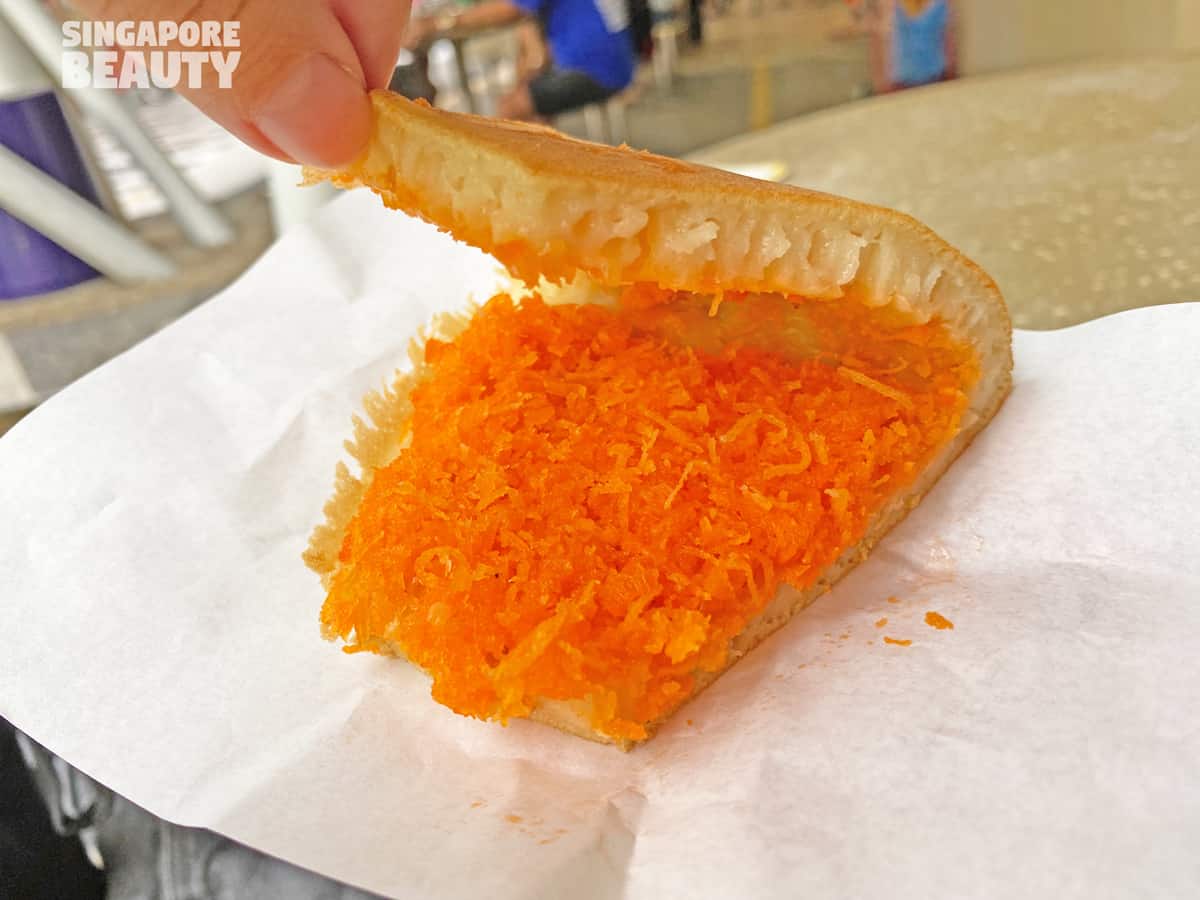 There is a reason why many Singaporean love their pancake. The pancake are affordable at a dollar each and has a nostalgic taste.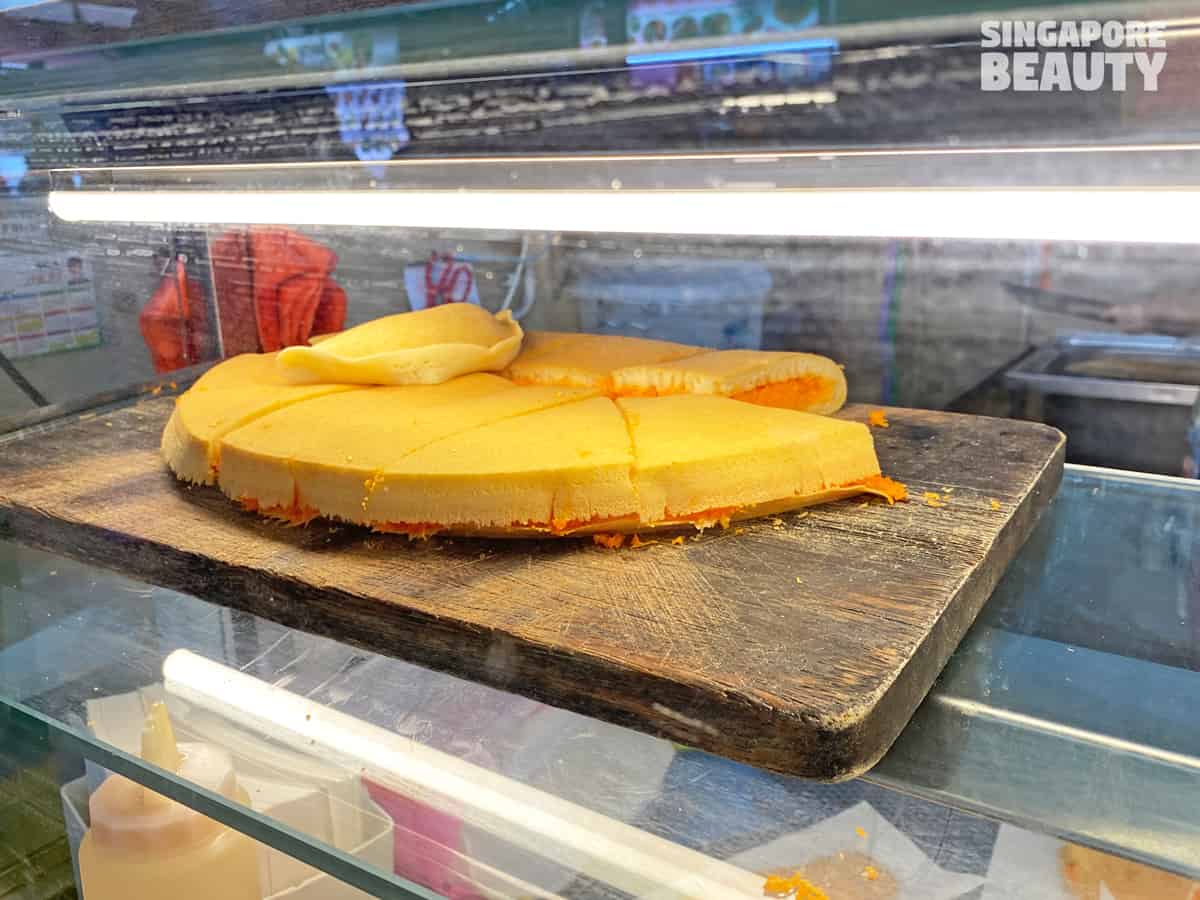 It is a Singaporean staple breakfast food and a tea time snack to do with a cup of thick rich coffee from a hawker centre. I will certainly return for more Granny's pancake whenever I see them in the hawker centre.
Granny's Pancake Location:
Bedok Reservoir Food Centre
630 Bedok Reservoir Rd, #01-30, Singapore 470630
Opening hours:
5am to 1.30 pm