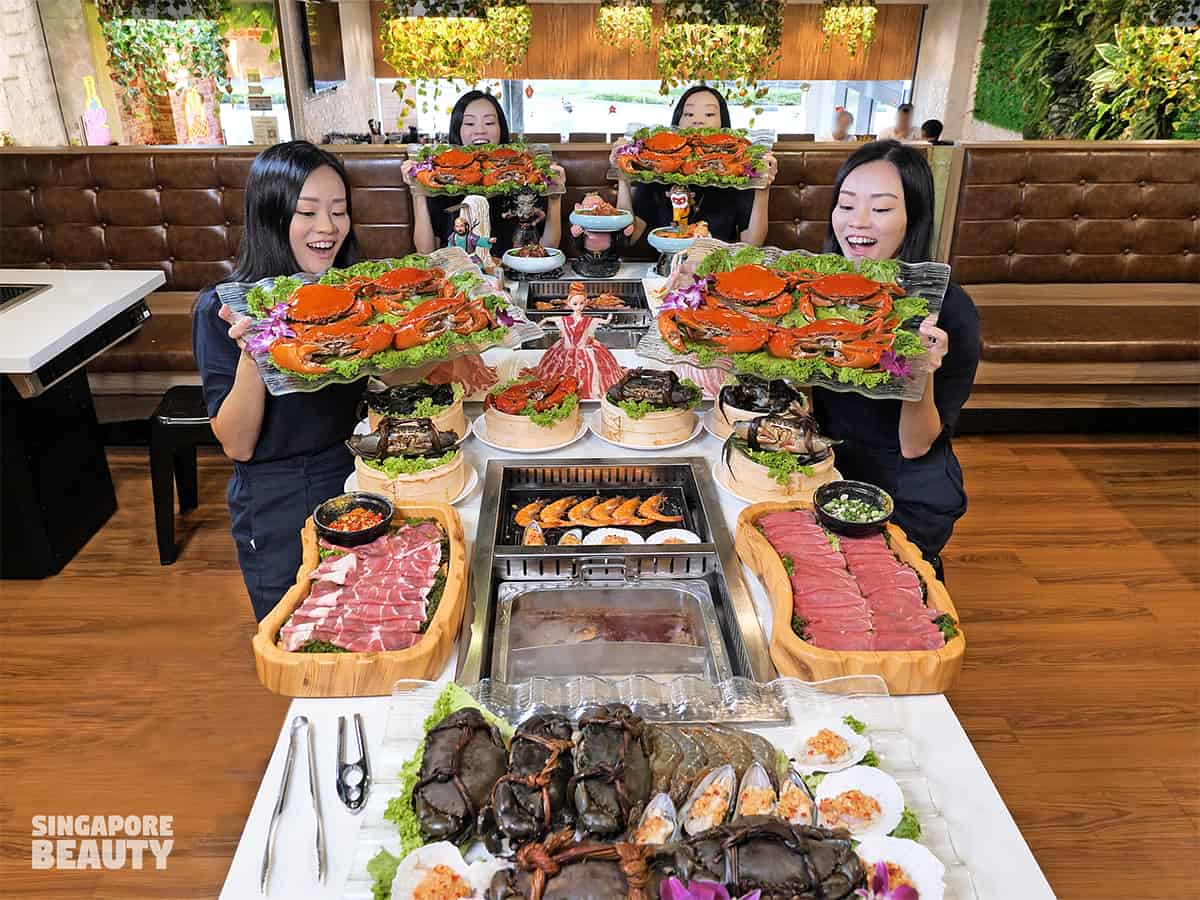 Hot Pot & BBQ buffet restaurant at Bugis Cube has added a new crab buffet to their menu. This is in additional to their buffet menu that consists of 70 varieties of meats, seafoods, handmade noodles, free flow xiao long bao and more.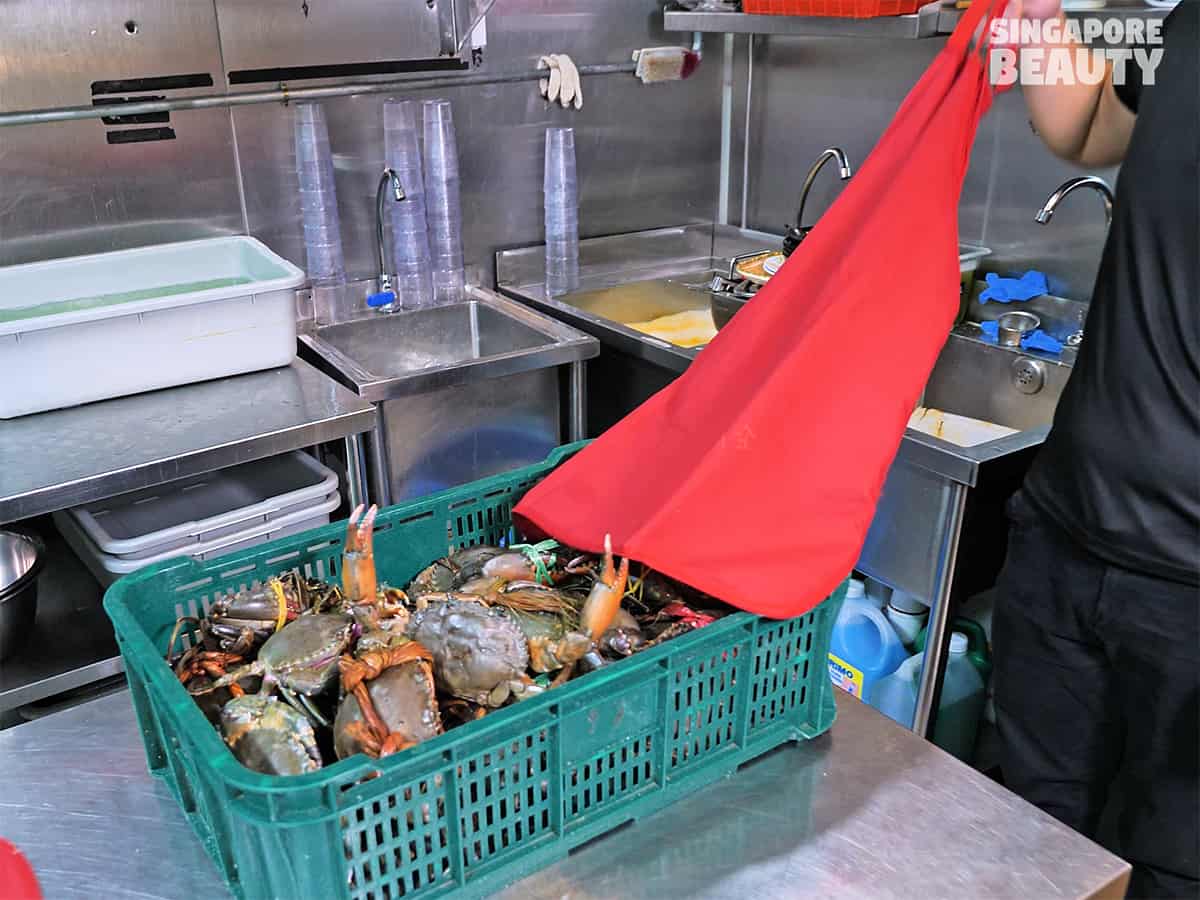 This crab buffet is only available from the 10 Dec 2020 due to popular demand from their regulars. This hot pot & BBQ restaurant is one of the must try when you come to Singapore.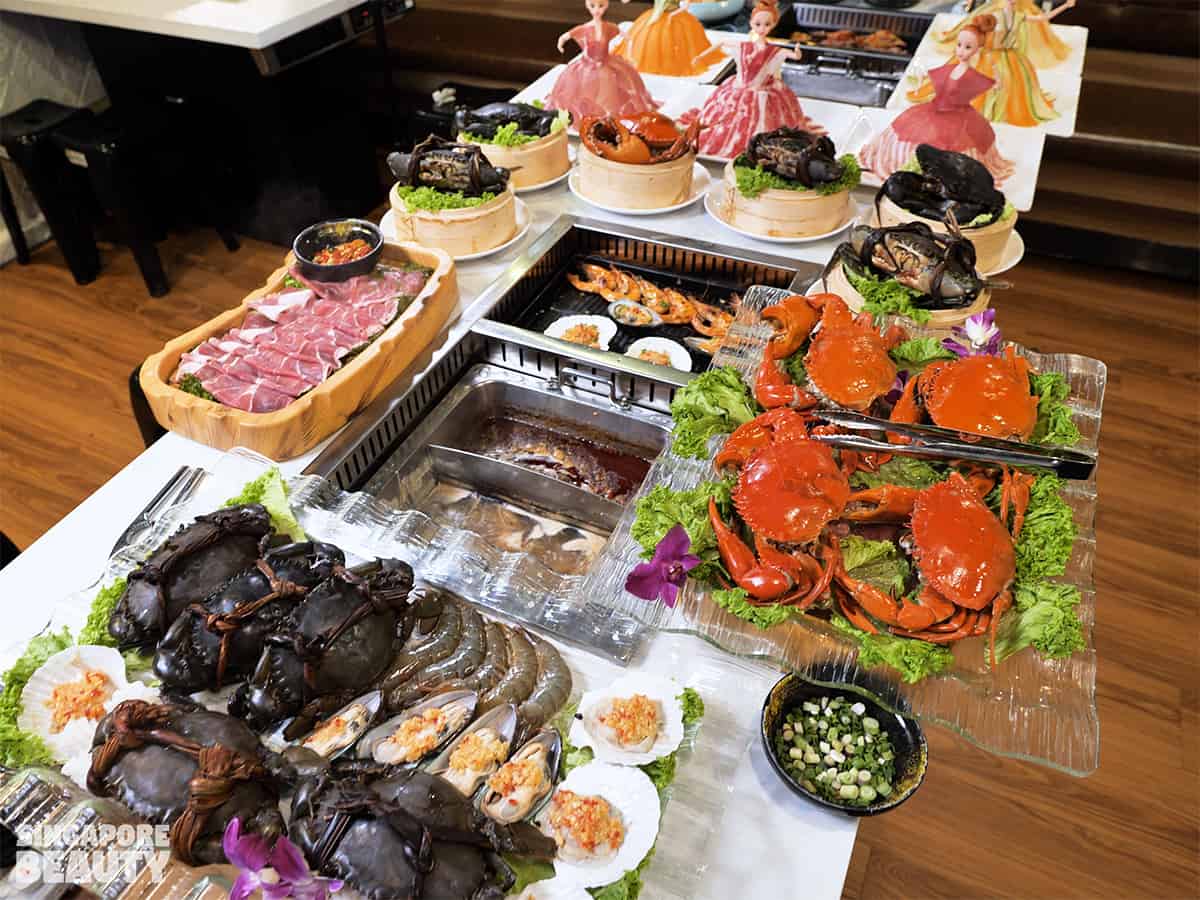 To secure a place at this popular hot pot & BBQ buffet restaurant, we suggest making a reservation to secure a seat for bigger groups or do a walk in subjected to availability.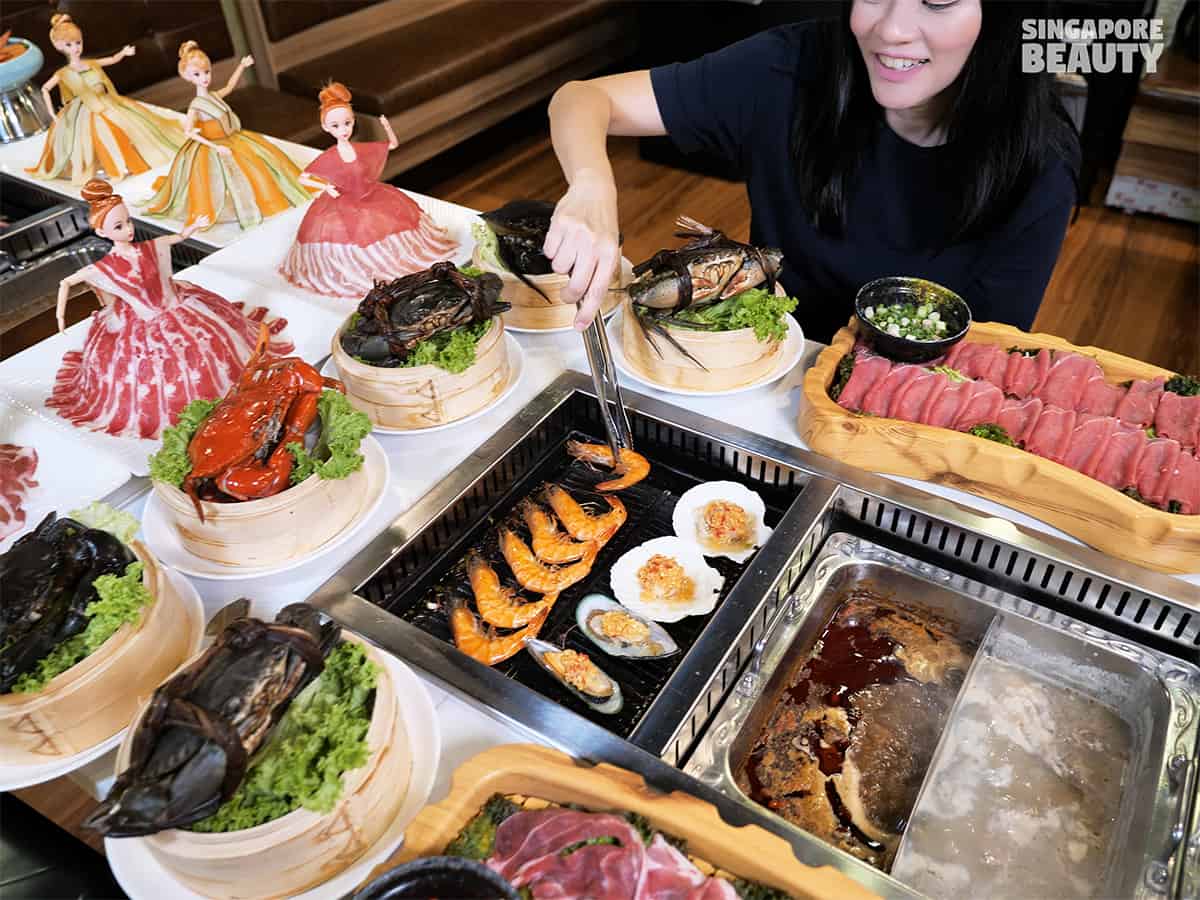 This is a steamboat & BBQ buffet located at Bugis Cube just opposite the popular shopping place Bugis Junction, Bugis+ and is famous for their hotpot with bbq.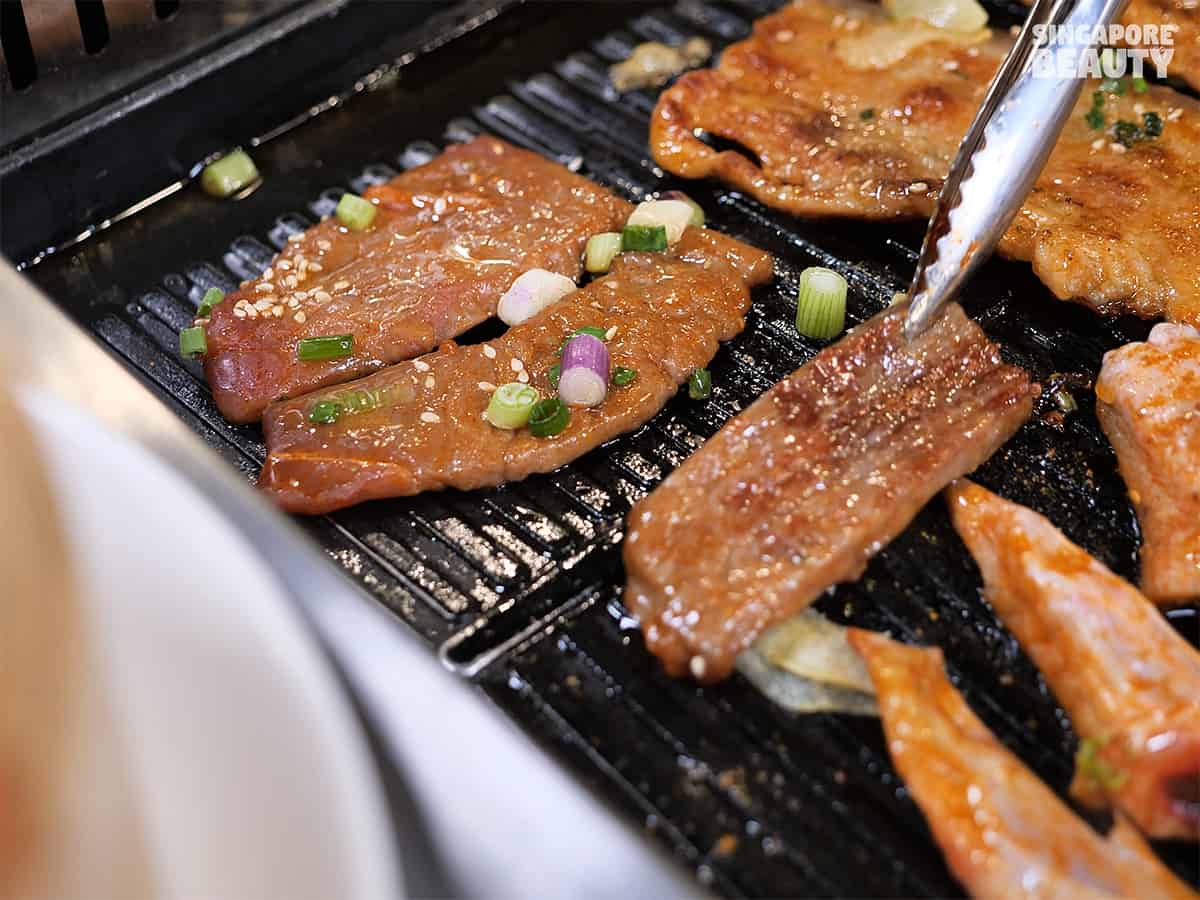 If you are looking for Korean type of bbq buffet, they also have a wide range of marinated meats for your bbq needs.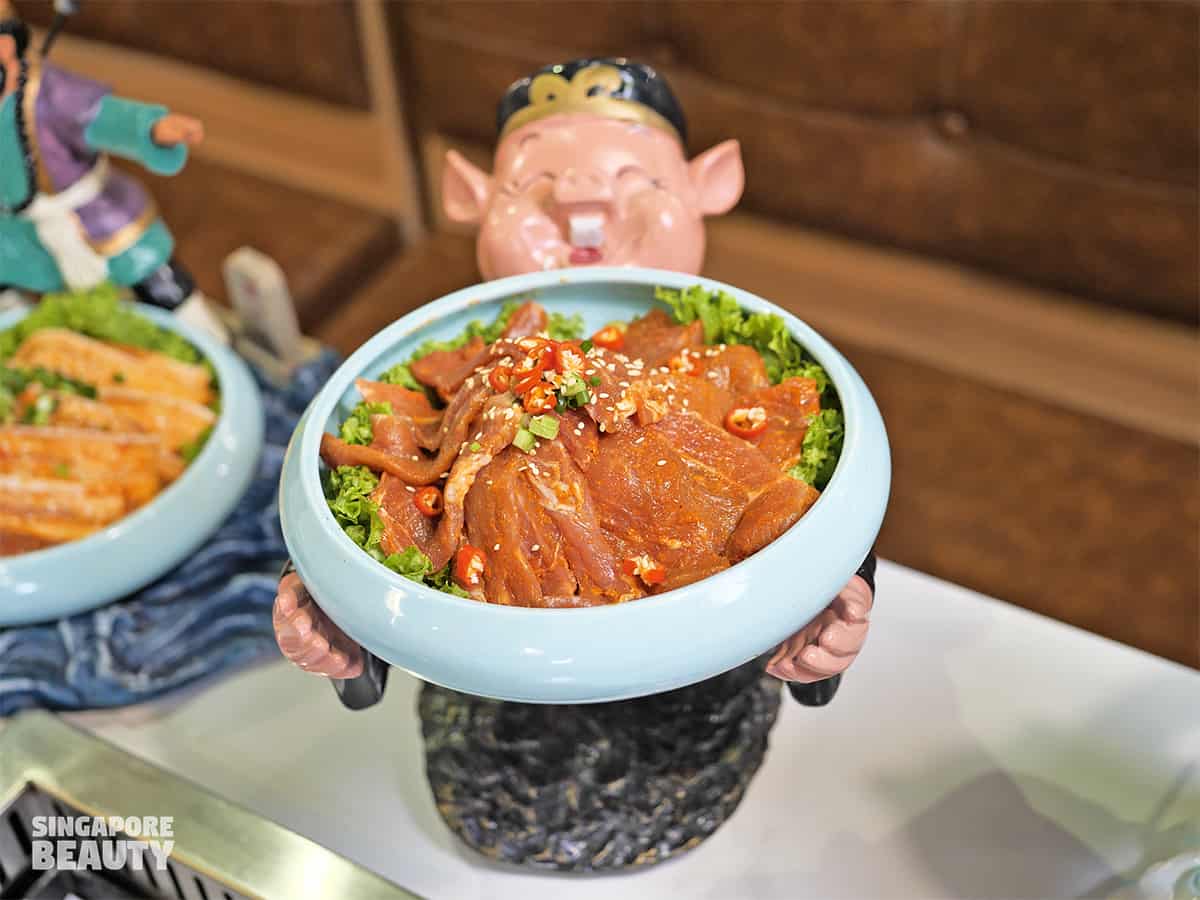 You can either redeem one of these cute marinated meat mascots or the meat doll per table. Otherwise marinated meats and shabu shabu meats are free flow on a normal platter which are all part of the buffet.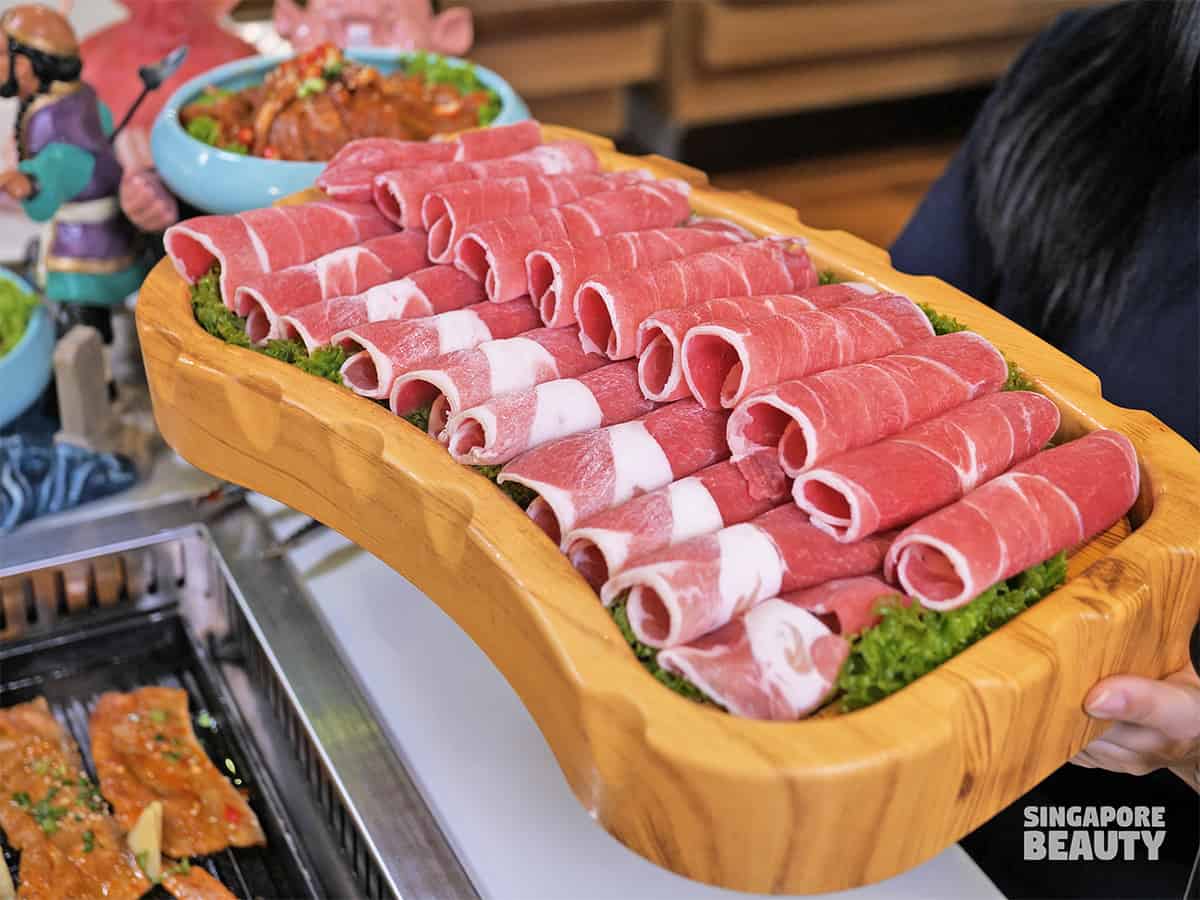 For someone who is into steamboat buffet, you will fall in love with the shabu shabu meat that is cut to order at this restaurant. Who can resist freshly cut rolls of beef and pork?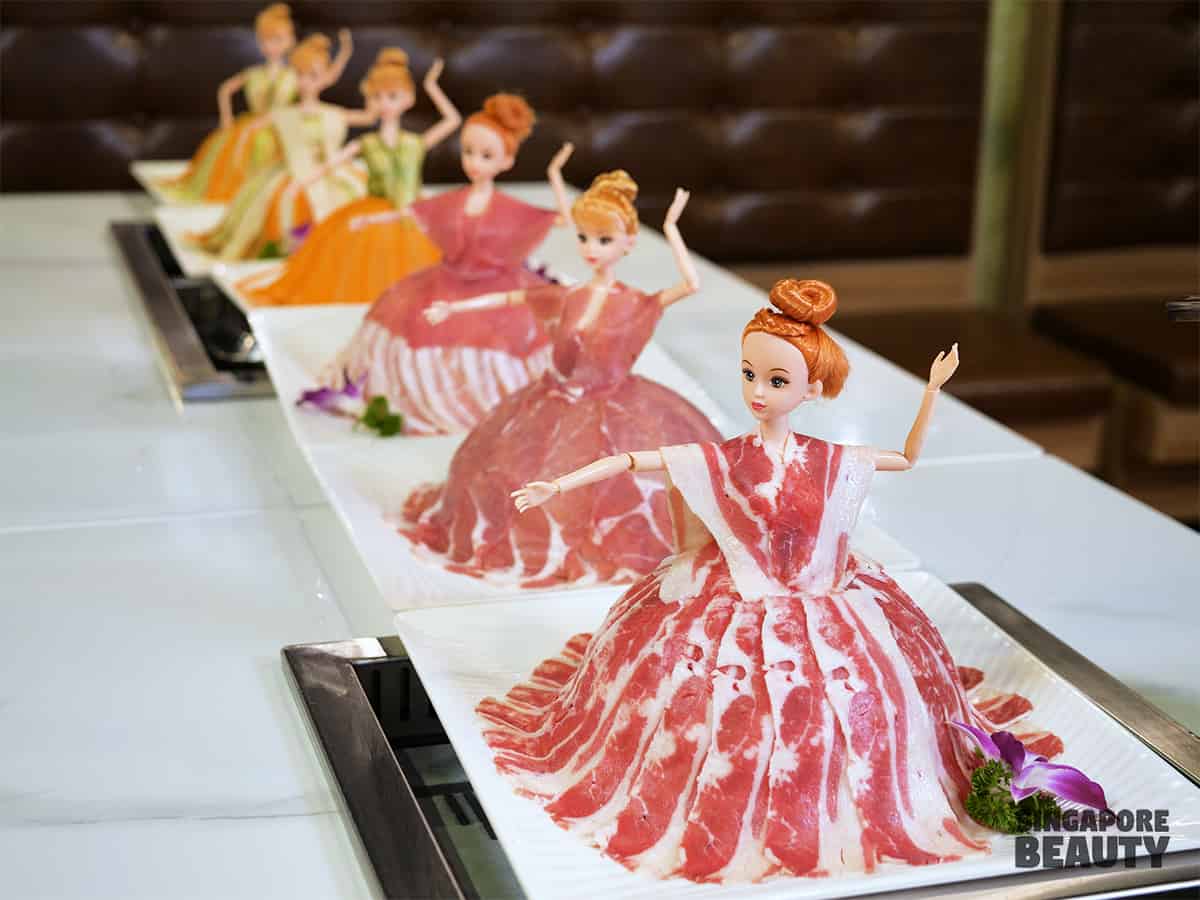 Remember to redeem one of these meat dolls per table to add more fun to your unique bbq and hot pot experience. These dolls come in either meat dress or in greens.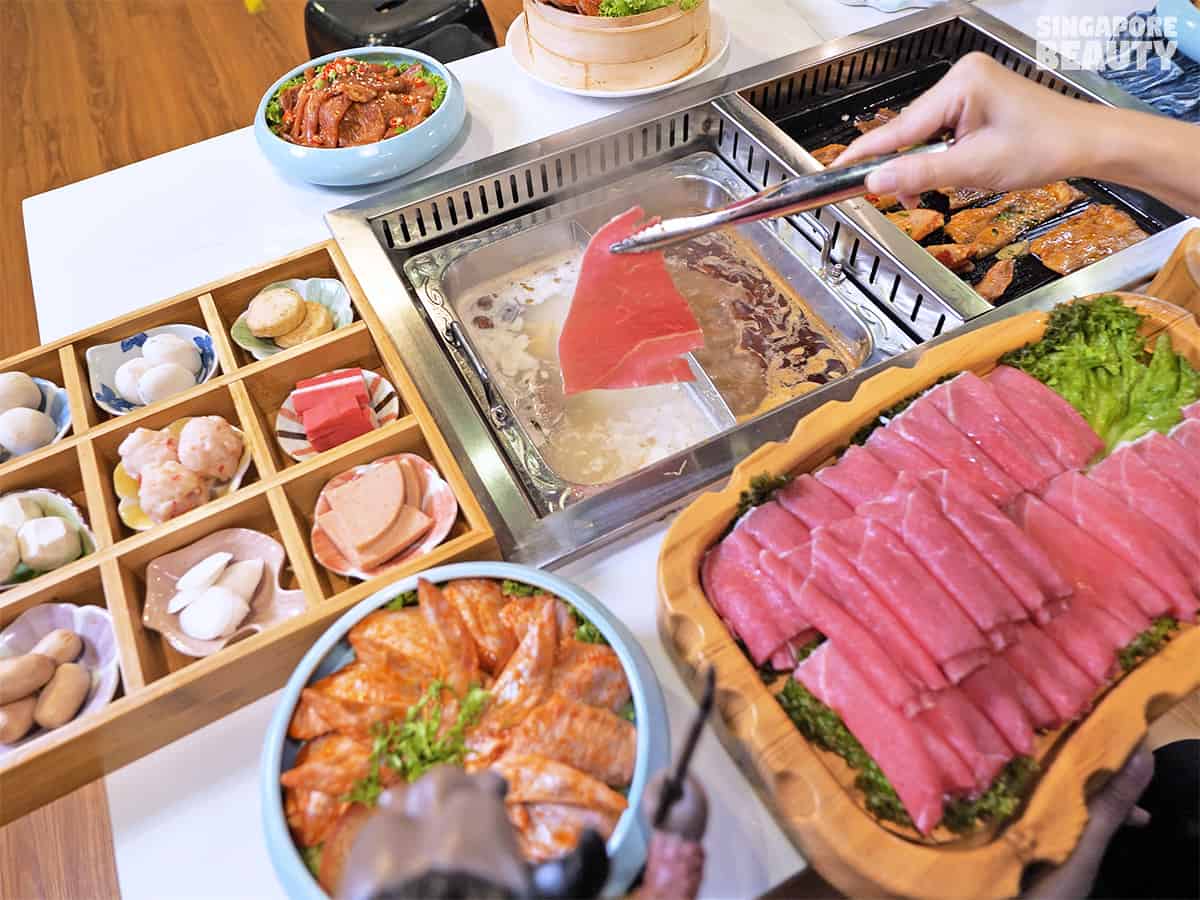 Enjoy these shabu shabu meats with your choice of soup. There is a $9 charge per table for either single or double soup bases (free flow).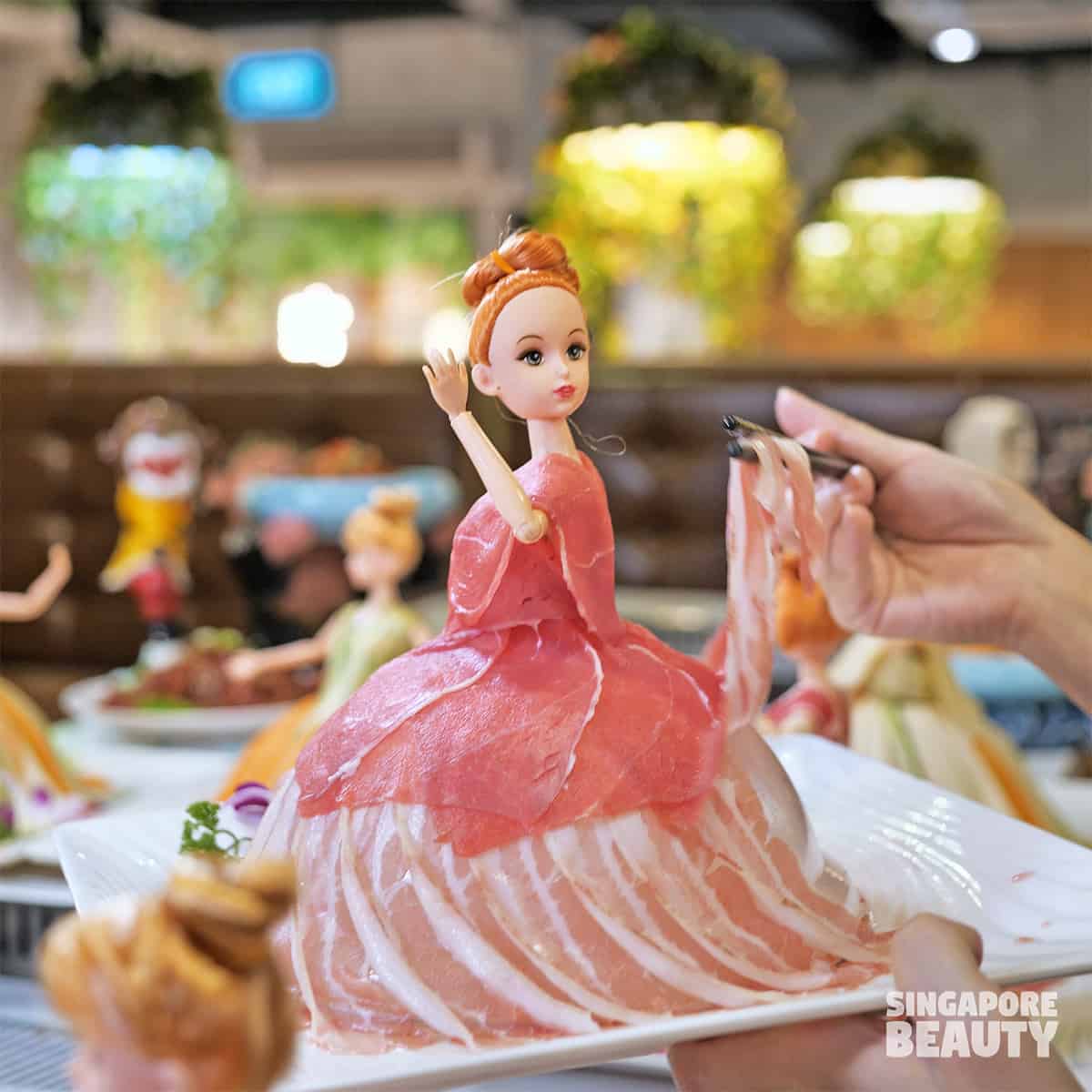 These delicate slices of meat are lifted off a skirt mould and goes straight into the piping hot steamboat.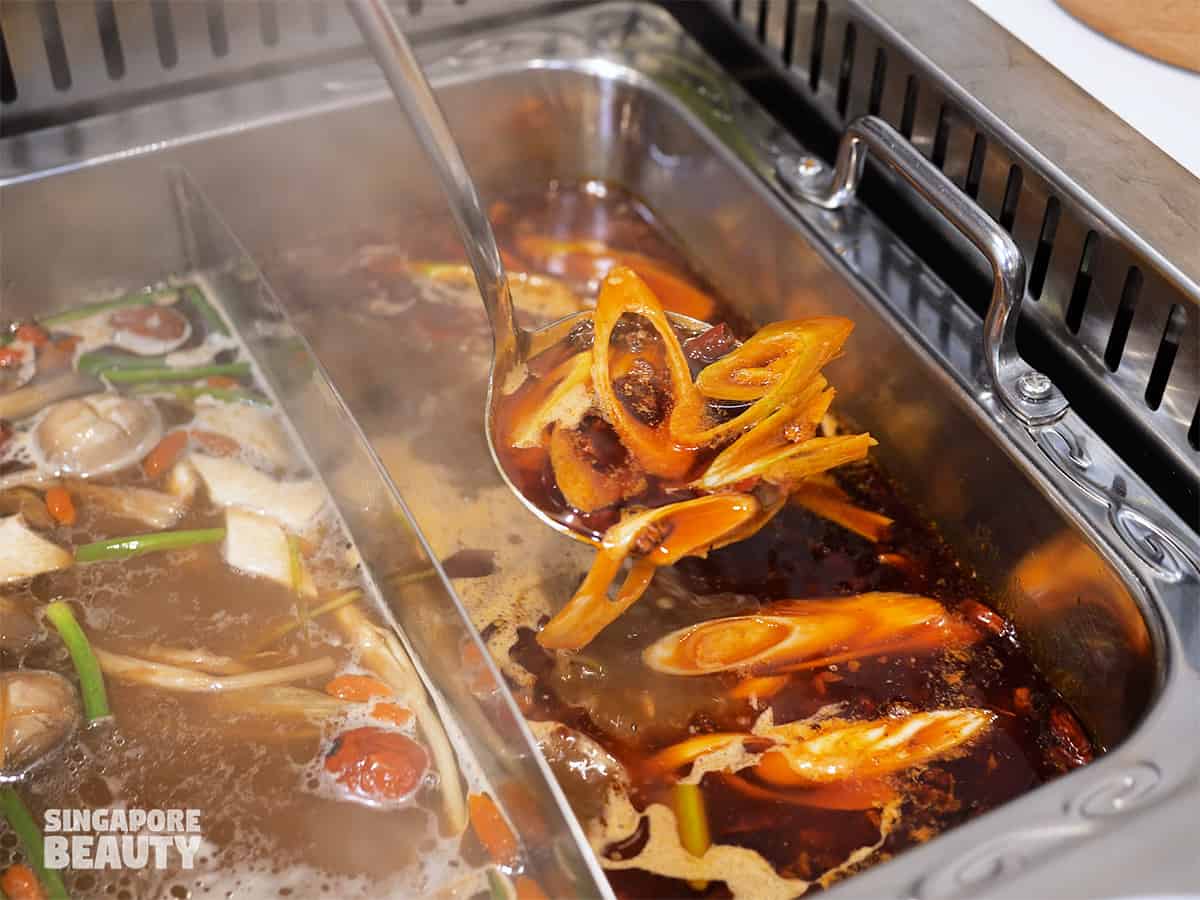 There are 8 types of soup available and the chef recommendation at hot pot & BBQ buffet is the mala soup and the mushroom soup. The other types are tom yum soup, big bone, tomato, chicken and more.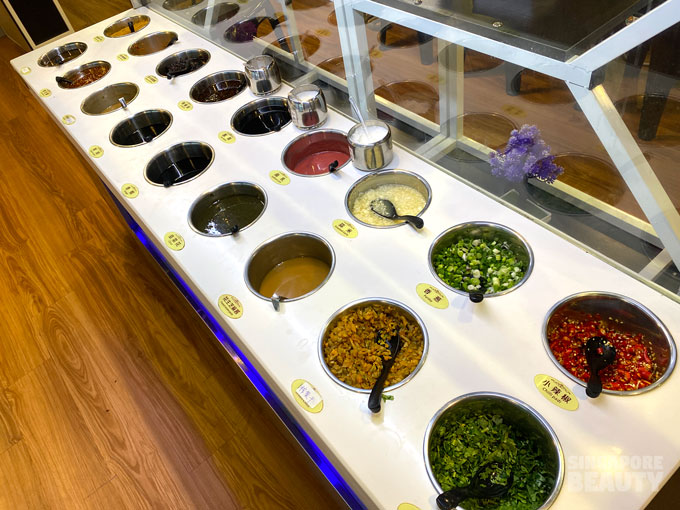 There are also 20 types of condiments to go with the meats and greens. The crew will assist to get your preferred type of sauce for you.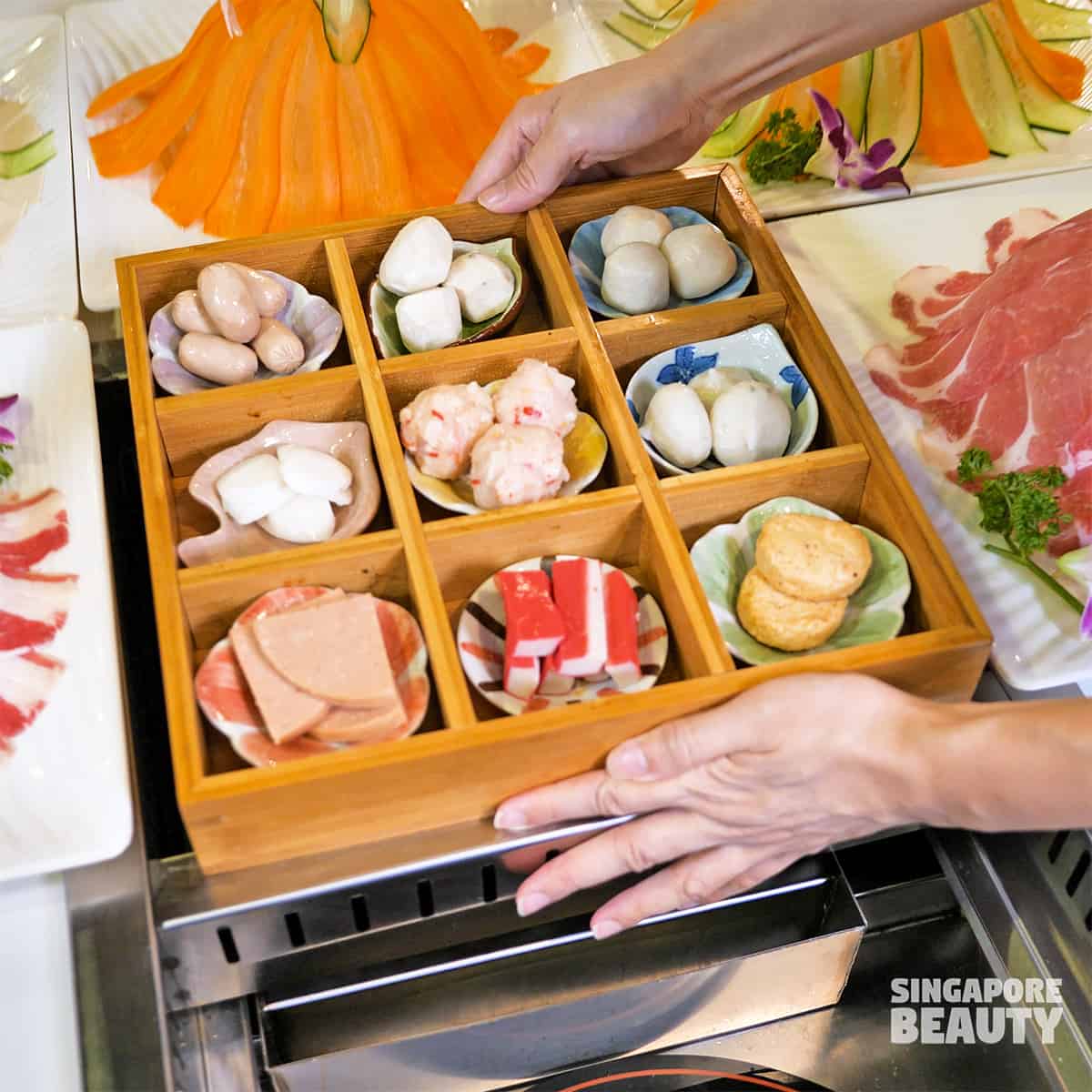 If you love surimi, you can get the Jiu Gong Ge's 9 surimi platter which consist of cheese tofu, crab sticks, luncheon meats, lobster balls, fish roe balls, rice cakes, fish balls, sotong balls and cocktail hotdogs.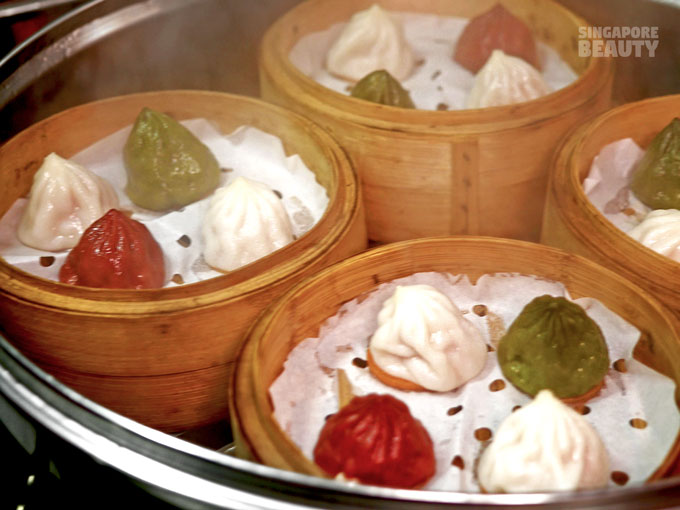 For xiao long bao lovers, you can eat unlimited amount of freshly steamed meat stuffed bao in mini steamers baskets that is also part of the buffet.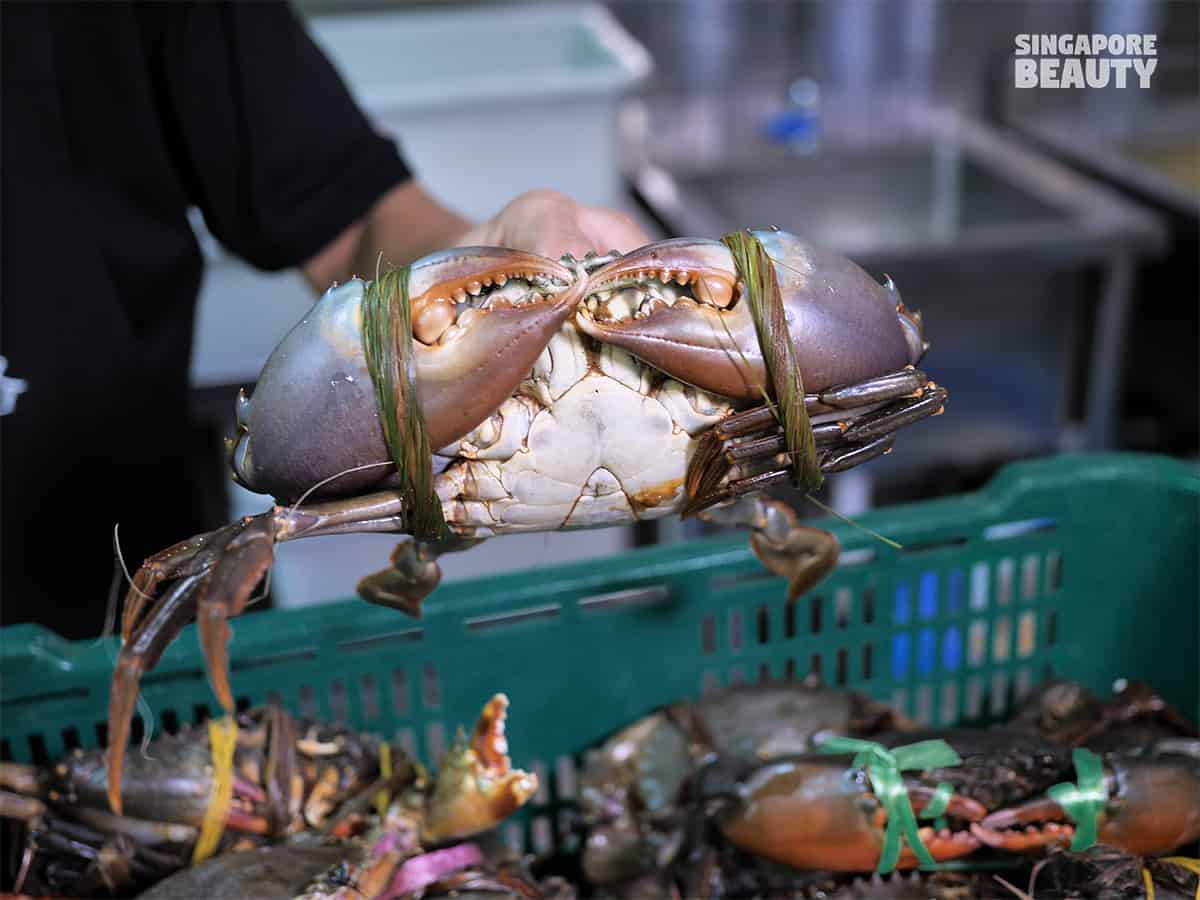 Last but not least, is the star of this Hot Pot and BBQ crab buffet.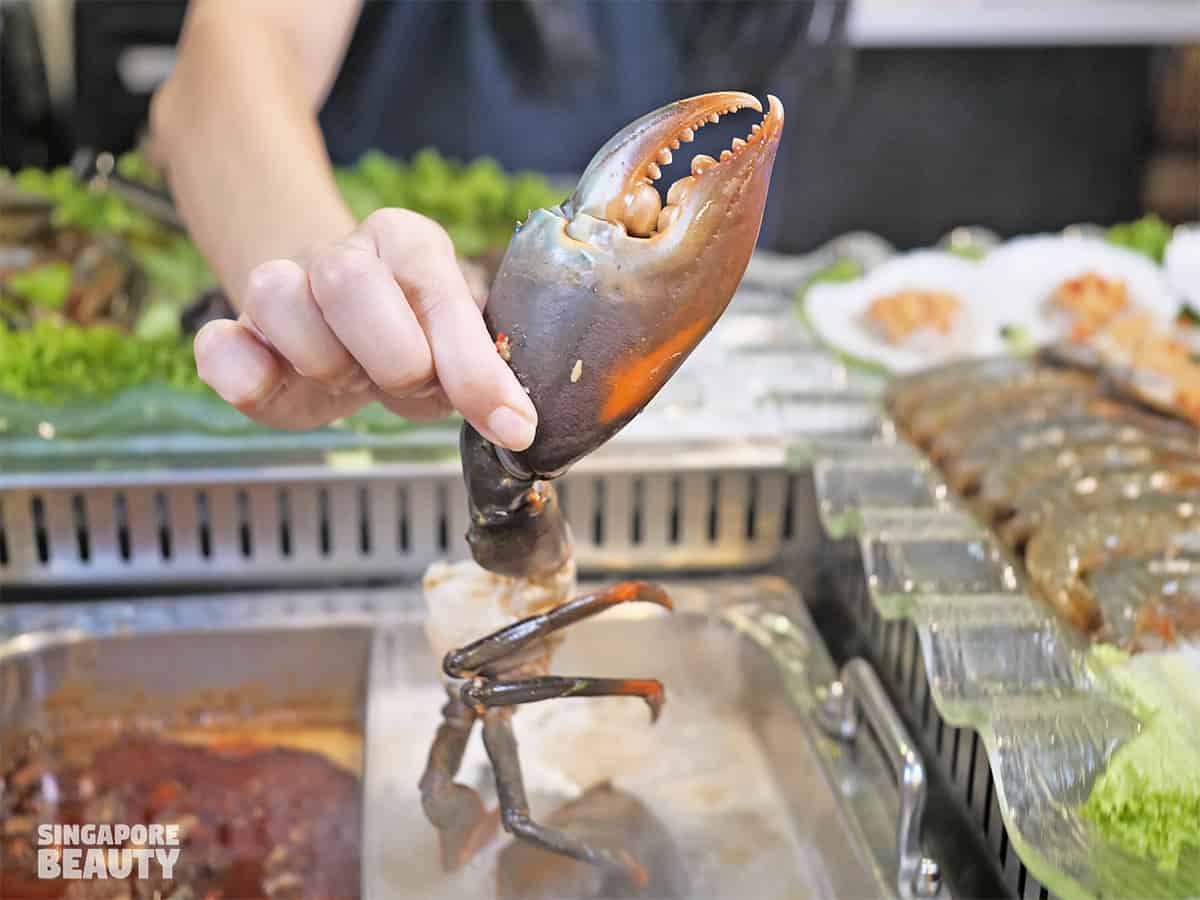 Feast on all you can eat crabs prepared for you. At Hot Pot and BBQ buffet, these crabs are best enjoyed by hotpoting for fuss free cooking.
They are ready to be feast on when the shell turns a crimson red hue.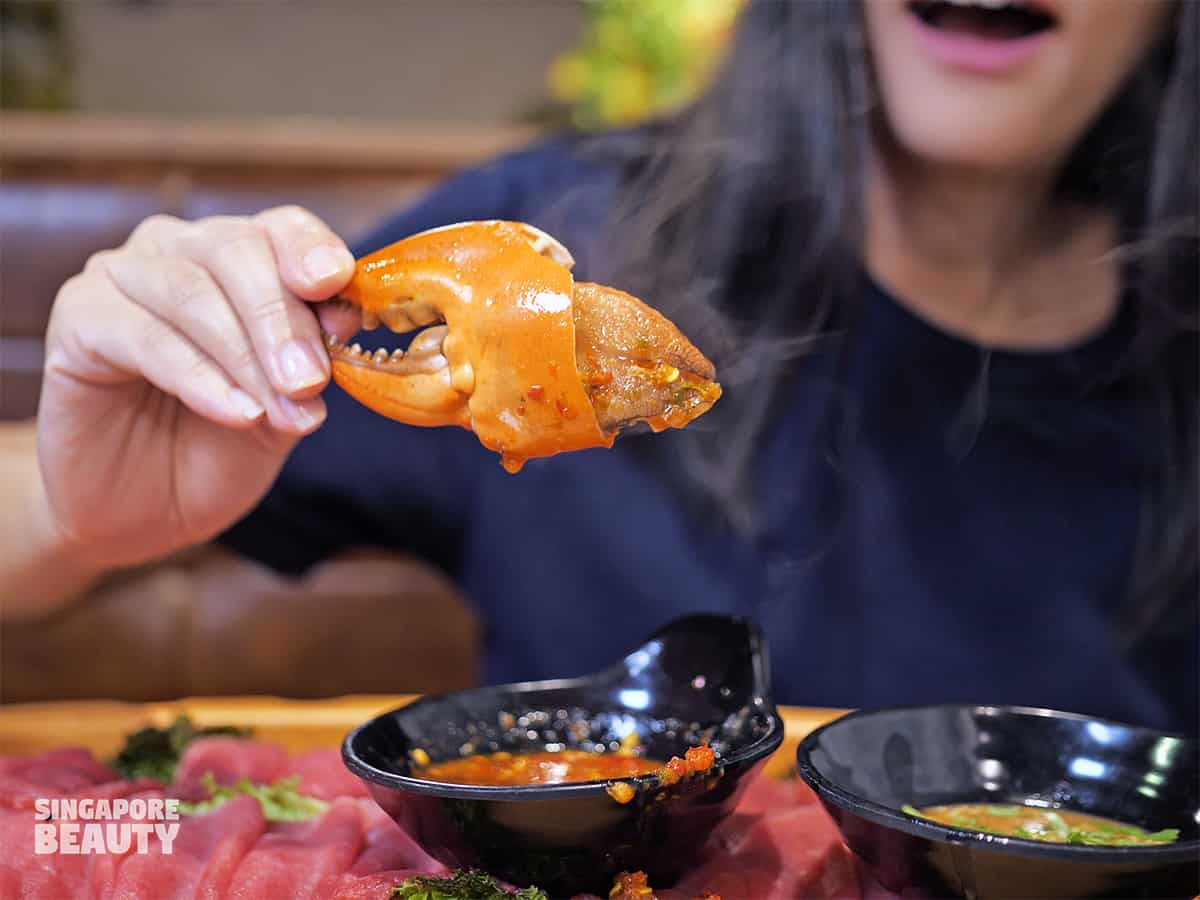 Enjoy it with their special in house tangy seafood sauce that packs a spicy punch as well.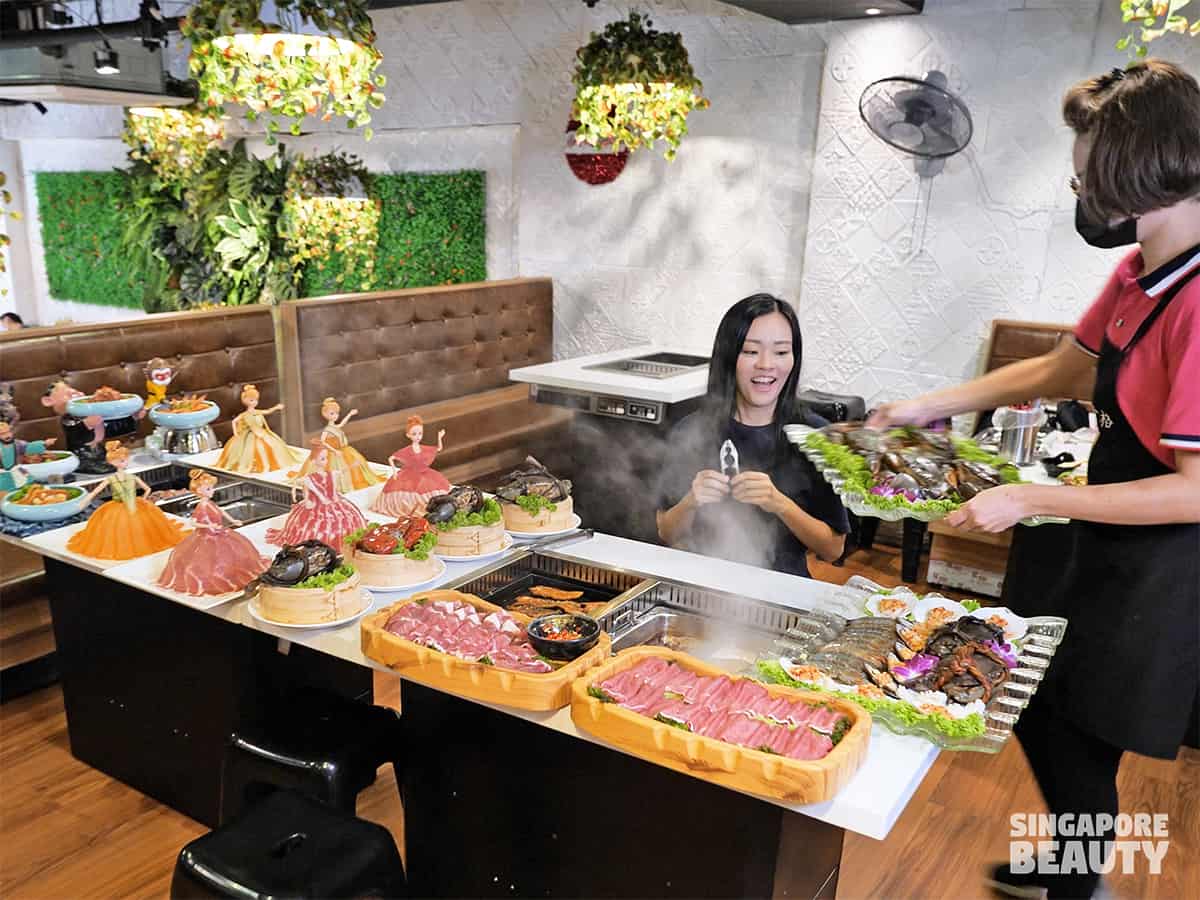 In view of the safety measures, the food at Hot Pot and BBQ buffet will be served to your table ala carte free flow style.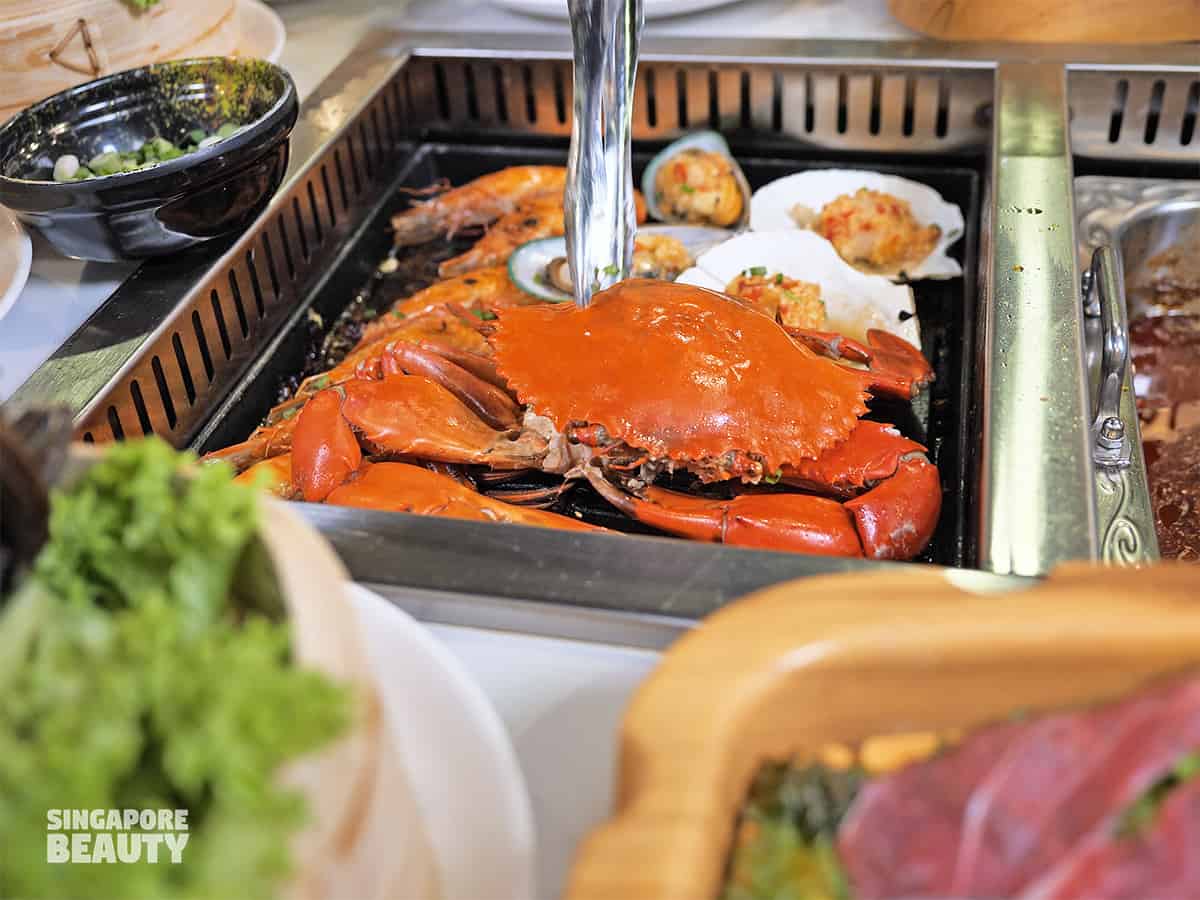 If you love your crabs with a char smoky flavour, you can grill them too. Grilling takes a longer time and you need to watch them closely to prevent them from browning too much.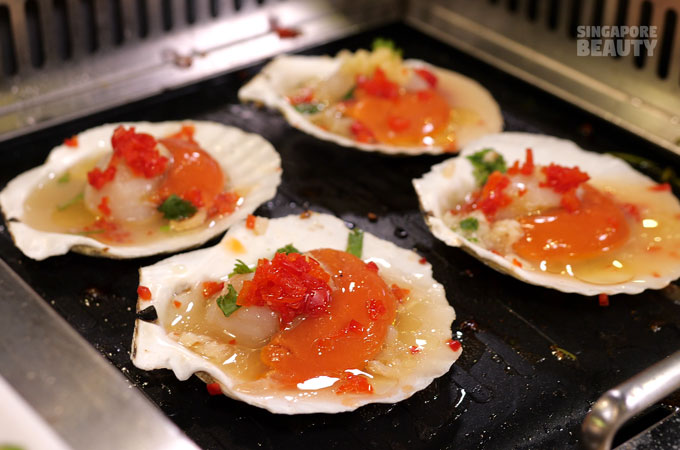 If you love grilled seafood, you can grill the rest of their seafood such as prawns, squid, bamboo clams, mussels, various clams, half shelled scallops and fish chunks.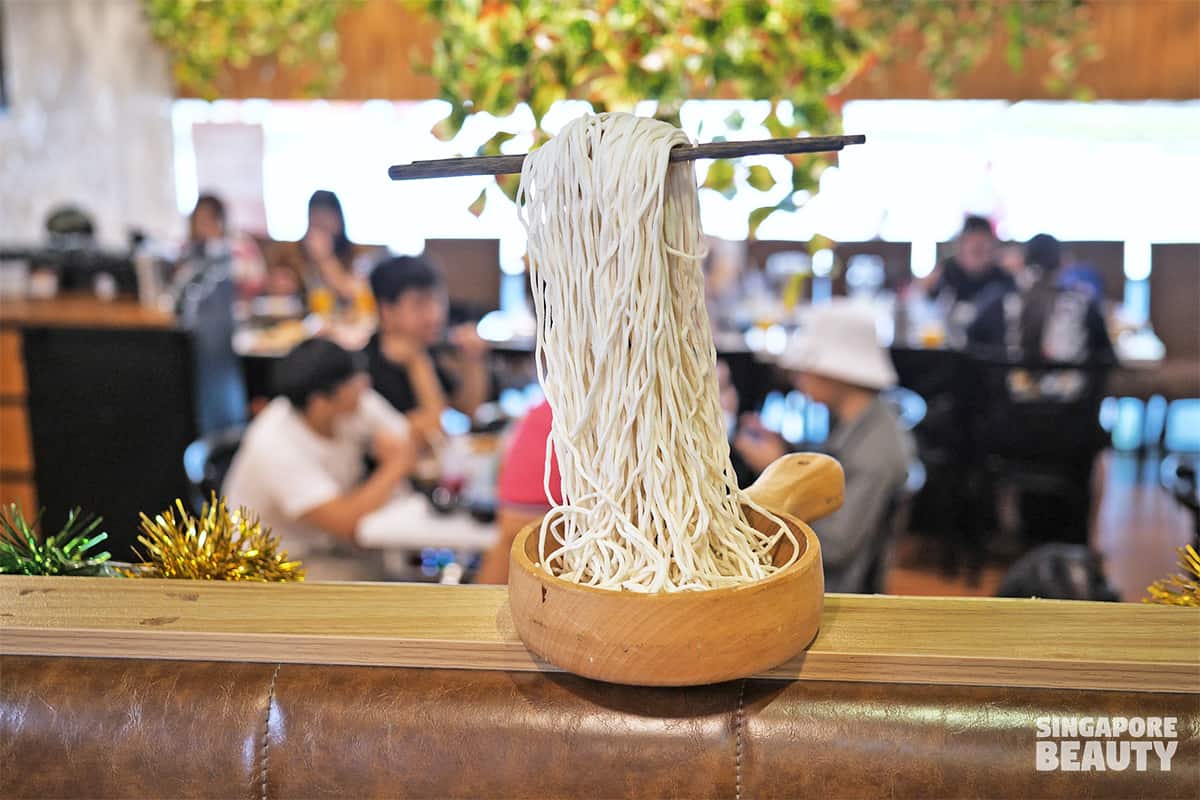 The handmade magic noodles are a must try too at Hot Pot & BBQ buffet restaurant. It has an al dente bite, very neat flavour to soak up the savoury broth and of cos worth mentioning is the whimsical presentation.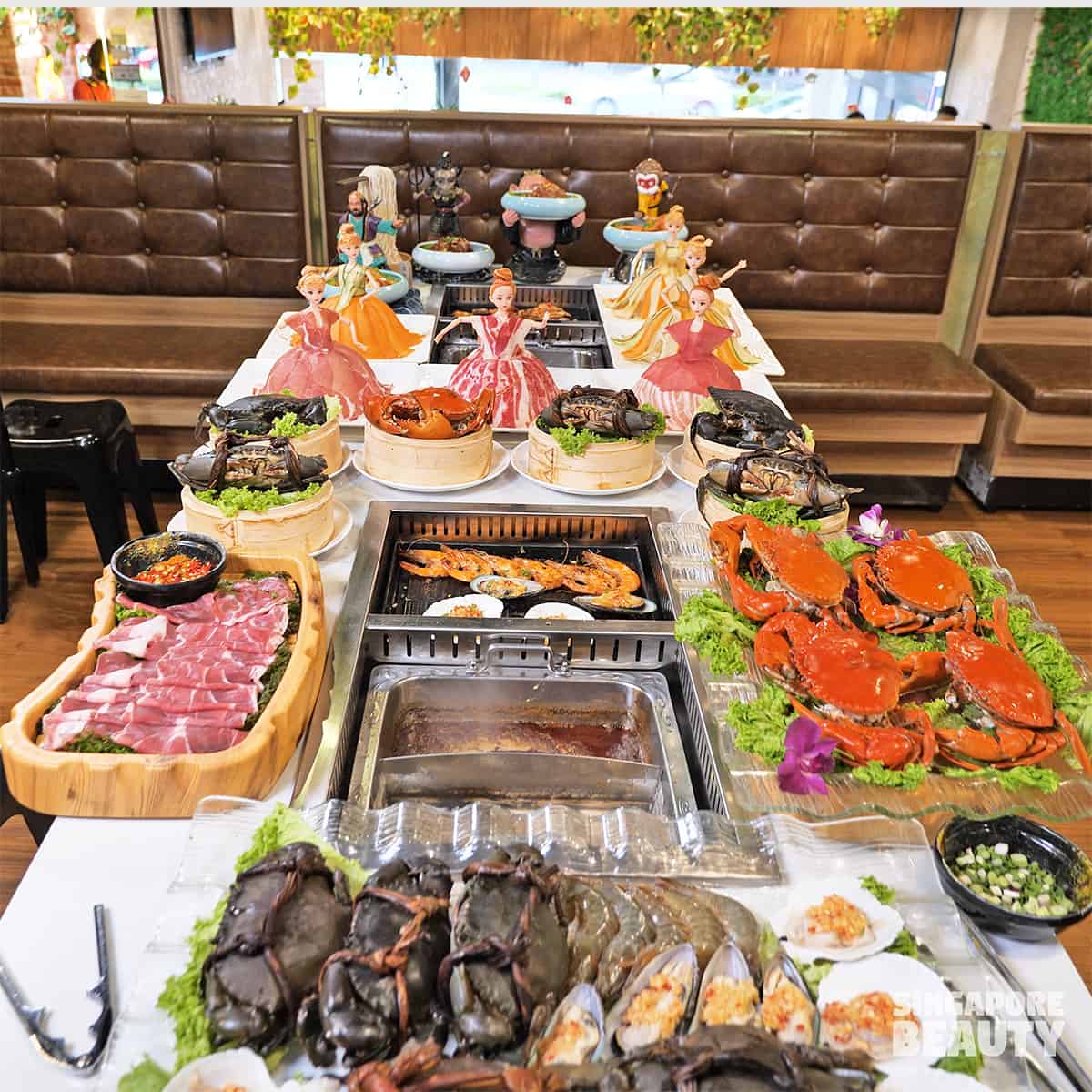 If you are looking for a place to celebrate the festive seasons around the corner, you should give this buffet place at Bugis Cube a try.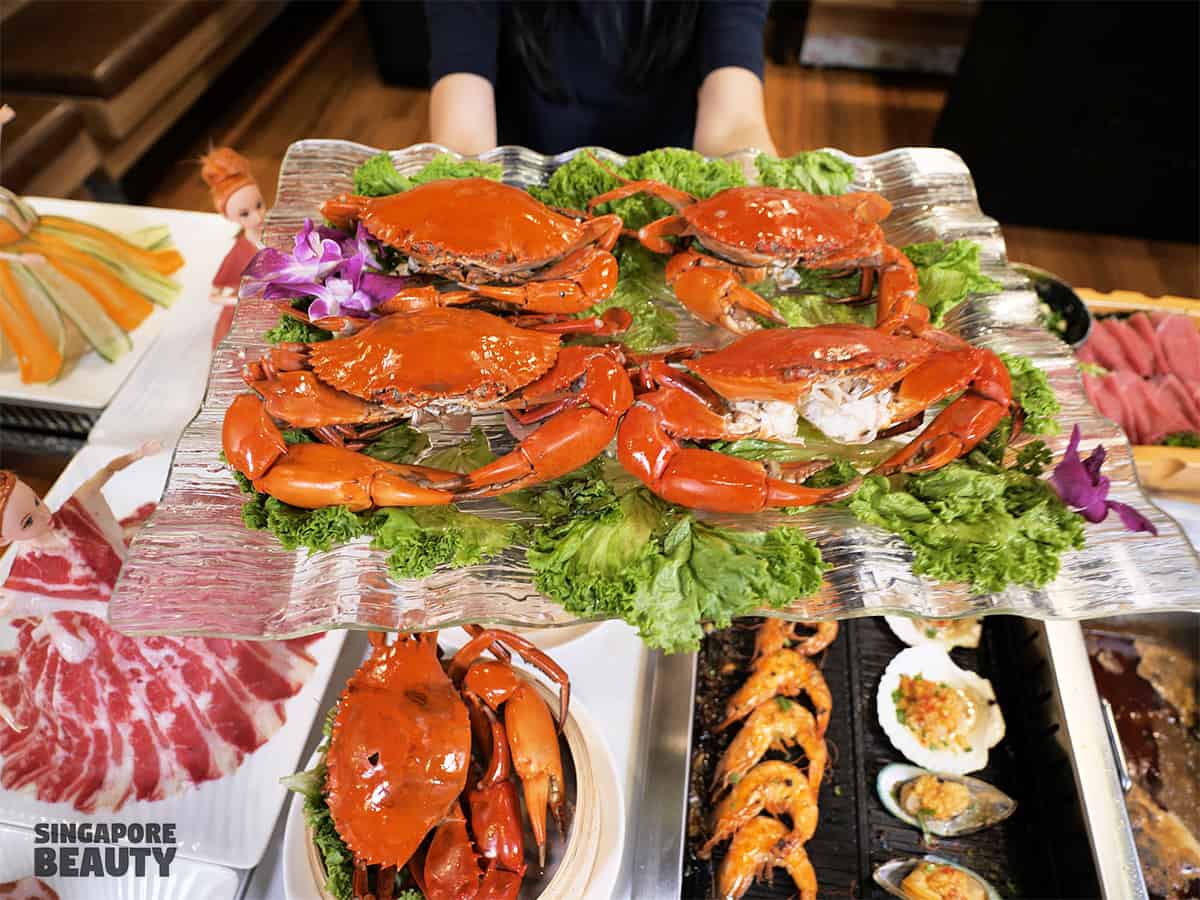 Have a crabbing good time with your love ones here with the free-flow crab feast here.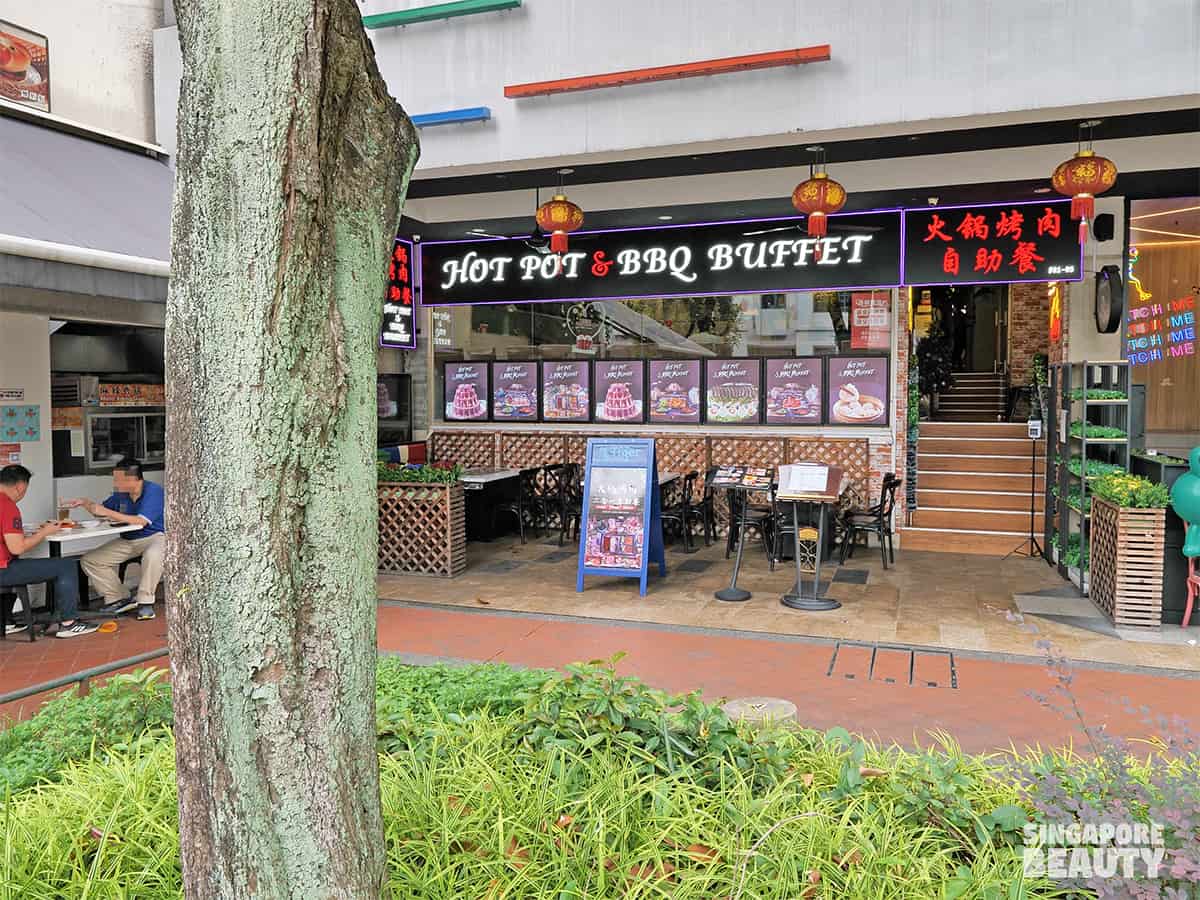 Hot Pot & BBQ Buffet is located at the convenient crossing opposite Bugis Junction on ground level of Bugis Cube. See you there!
Monday to Sunday (includes PH & Eve)
Adult/senior buffet price buffet with Crabs
Lunch $26.80++
Dinner $28.80++
Dine in time: 2hrs
Buffet without crabs
Lunch $19.90++
Dinner $24.80++
Children (4-12yrs old) daily price $16.80++
Dine in time: 1.5hrs
Top up $1 per pax for drinks and ice cream included
Add $9 for single or $9 for dual soup per table, choice of 8 types of soup base
Reservation & Walk Ins
Minimum number to dine:2
Call for reservation: 69777788
Location of Hot Pot & BBQ Buffet:
Bugis Cube 470 North Bridge Rd,
#01-05 Singapore 188735
Free flow xiao long bao, seafood and redeem a birthday promo free single tier meat cake (dine in only) for every 4 paying adults on day of birthday.
Operating hours:
Lunch hours: 11.30am till 3pm daily
Dinner hours: 3.30pm till 2am daily
After 3pm is dinner price
Brought to you by Hot Pot & BBQ Buffet