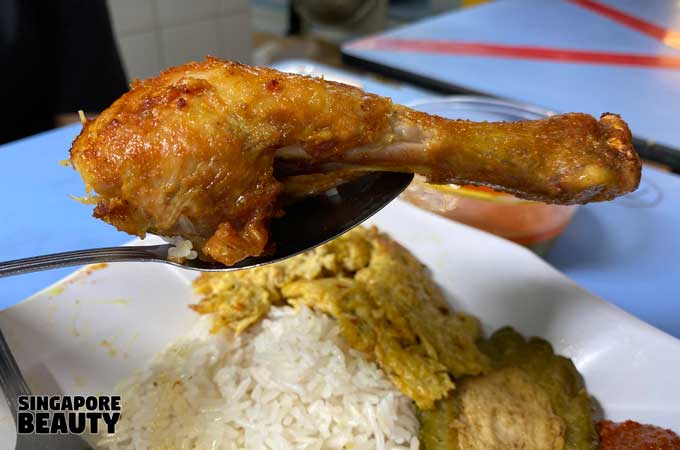 Babas Peranakan 娘惹小吃 is a hawker stall helmed by Ex-chef from Hotel that serves Peranakan Chap Chye Png, mixed rice or put simply as economy cai png in local term. This could be the best Peranakan food in Chinatown Complex with affordable tag on it. This Nonya food stall is hidden at a secluded spot in the blue zone. The location is not the most prominent one but the queue sure is.
Babas Perankan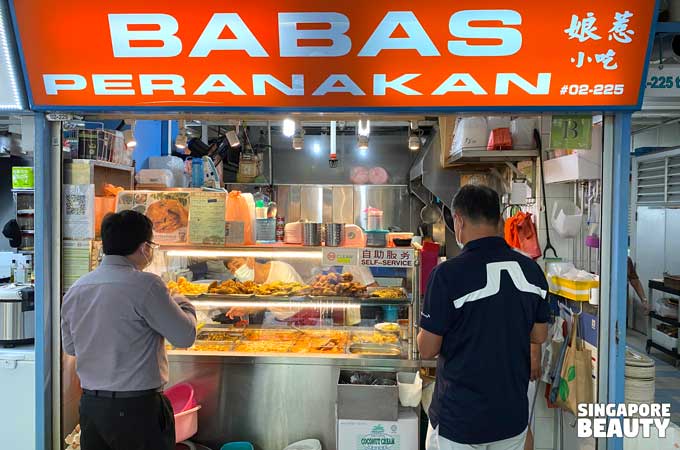 The sizzling sound and the aroma of fried chicken filled the air just when I strolled past it. I decided to give it a try!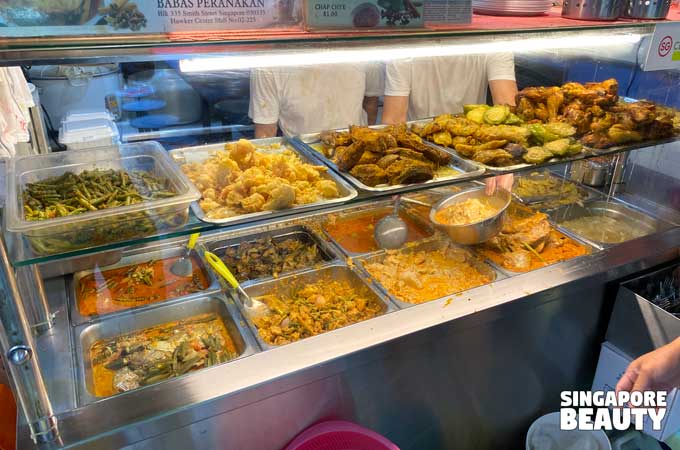 What is the meaning of Baba Peranakan? Baba refers to the Chinese traders who married local Malay lady. These ladies married to these Chinese men are known as Nyonya. Peranakan refers to the union of these couples and their offsprings. Babas Peranakan is helmed by Mr Edwin Tan, an ex- hotel chef.
Since young, Mr Tan has been learning the ropes from his mother and grandmother who are from the Peranakan community who are well versed with nyonya cooking. Peranakan cuisines are dishes that have roots in Chinese, Malay and Javanese way of cooking and ingredients used. The generous use of aromatic spice, herbs and tang are prominent in Peranakan food. Mr Tan also has prior working experience in Hotels such as Shangri-la and Raffles for close to 20 years. With such a rich culinary experience, he started Babas Peranakan to be a hawkerprenuer and continue his food adventure in at 51.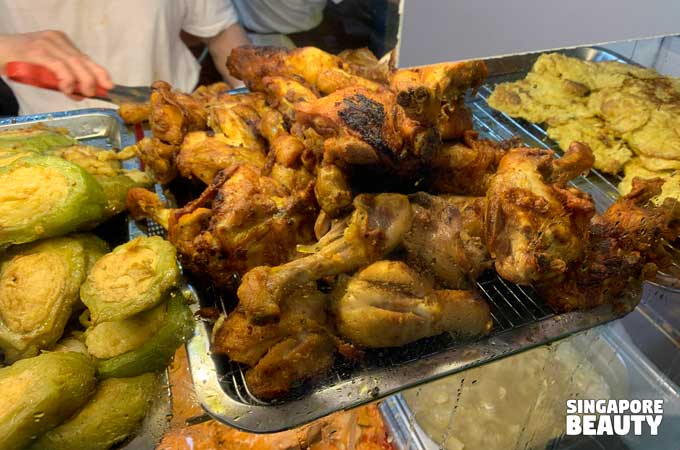 They serve authentic home cooked style Peranakan food at affordable prices. The dishes that are served at the stall are whipped up personally by Edwin Tan aka the boss singlehandedly, his stall hands assist to do the order taking and plating of food for customers. The quality of the food will always be consistent since he is the only one cooking. The long queue and the small portion he cooks each time ensure that the dishes are always the freshest they can be. Sometimes even piping hot too if you happen to be in line when he serves up a freshly prepared dish like fried drumsticks.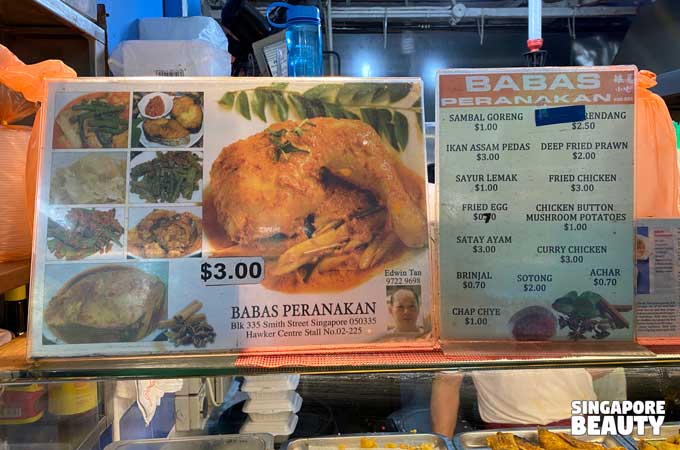 Here is the menu for Babas Peranakan. The popular choices are sayur lemak (curry vegetable) $1, fried chicken($3), fried egg omelette and fried bitter gourd 70 cents each. The other items on the menu includes sambal goreng, Ikan assam pedas(curry fish head available too), satay ayam, fried mackerel steak, otah, brinjal(yong tau fu), stir fried long beans, sotong, chap chye, achar, curry chicken, deep fried prawns and others.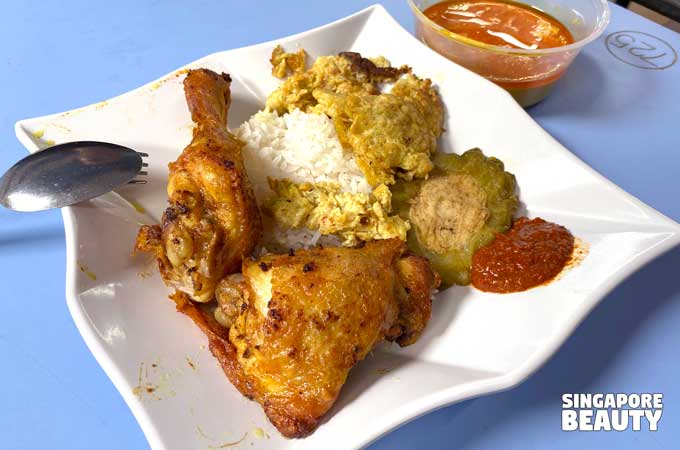 I got myself a single serving of rice with a separate bowl of curry, fried chicken drumstick, egg omelette and a bitter gourd.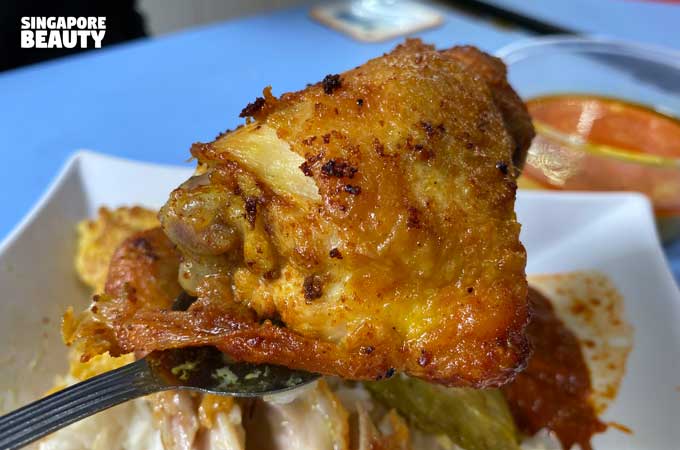 A whole chicken leg is coated in a spice infused thin crust. I could smell the aroma of a well seasoned chicken drumstick with meat curry powder, grounded spices such as fennel, cumin and mustard seeds maybe. The drumstick is on the saline end in term of intensity but is overall very appetizing and has an umaminess to it.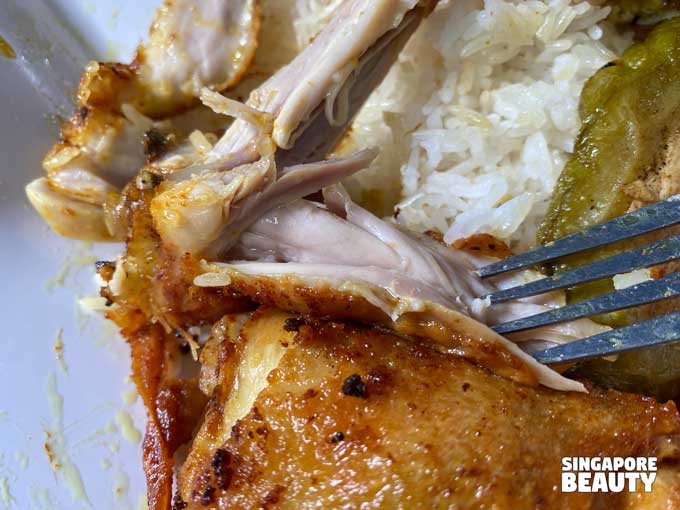 Although it is deep fried, the inside of the drumstick is still bursting with savoury juices. The meat is firm and has a nice texture. I am tempted to get a second helping of the drumstick as it is so aromatic and addictive.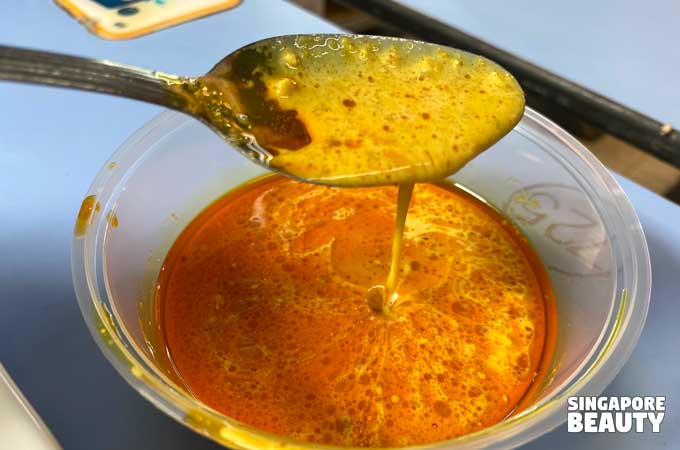 The curry is the runny type but with rich notes of coconut cream. It is more on the sweet and savoury end.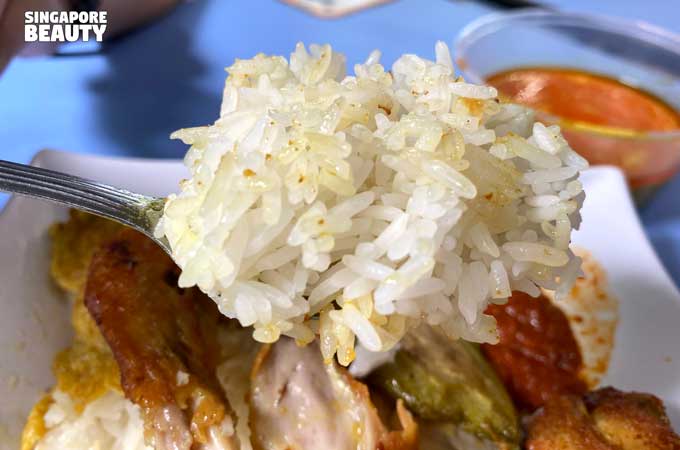 The rice grains are firm and chewy with a mild coconut aroma and a soft sweet note to it.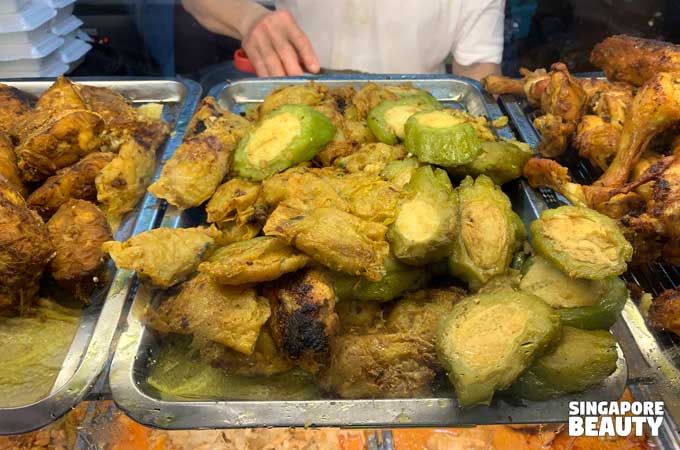 The hot favourite item here seems to be the bitter gourd yong tau fu as almost all the regulars ordered it.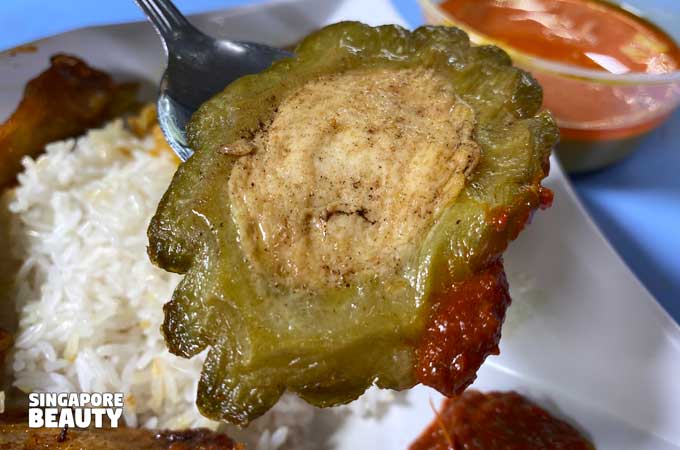 It is filled with fish paste that is lightly deep fried and has a chewy skin holding the firm but bouncy fish paste. The bitter gourd after frying is almost void of its bitterness but has a melty mellow flavour to it, bursting like a squash in your mouth.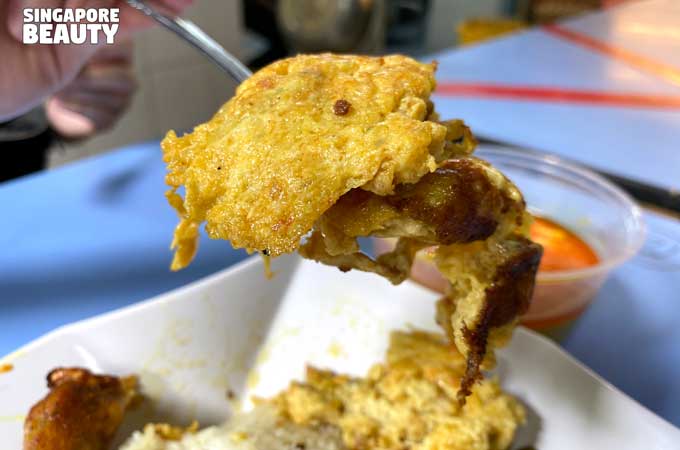 The egg omelette is fluffy and full of airy pocket oozing with savoury eggy flavour. The chopped sweet onions bits are almost translucent and has infused fully into the fried egg. The caramelised onion is soft and contributed a sweet flavour. Lightly toasted to a light golden brown hue to give a nice ruffled texture to the smooth custardy texture inside.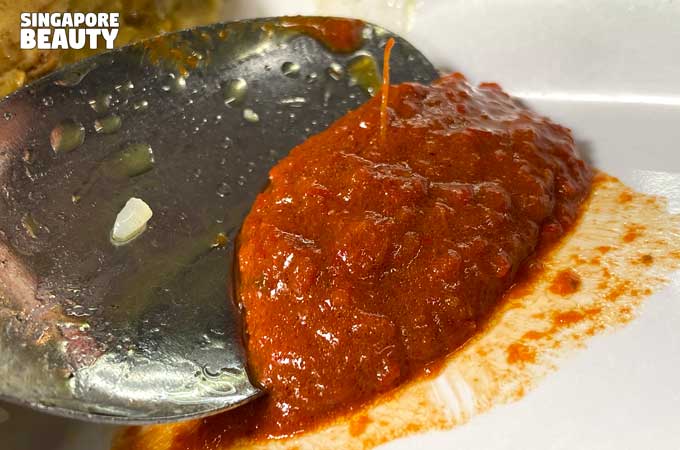 Sambal belacan chilli is fiery red and holds an authentic flavour. The sweet and savoury sauce with a mild spicy kick that elevates all the items in this chye peng to an awesome status.
Opening Hours:
9 am to 1.30 pm
Closed on Wednesday
Babas Peranakan 娘惹小吃 Location:
Chinatown Complex Market and Food Centre
Blk 335 Smith street, #02-225, Singapore 050335