The Three Peacocks has included pick your own live seafood section on top of their overwhelming selection of meat, iced seafood, surimi, hot station and live station. For latest update, click here: The Three Peacocks.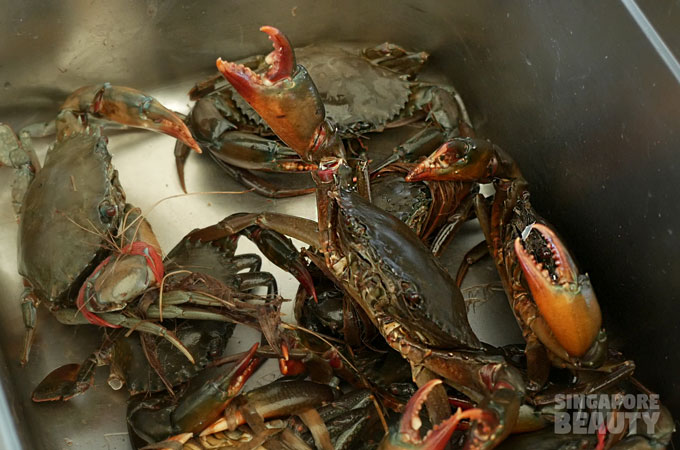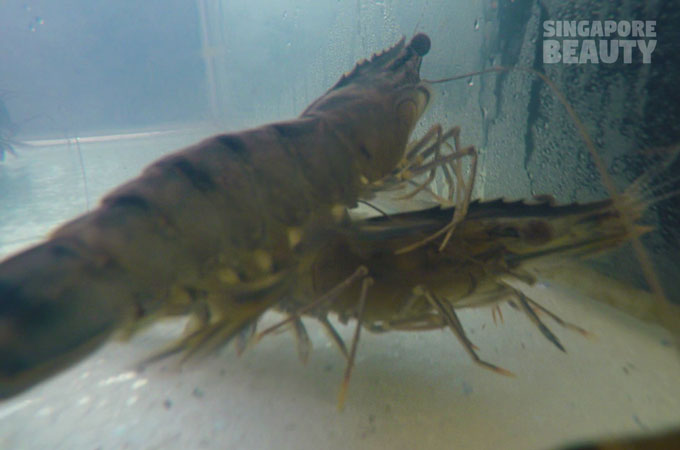 They offer unlimited live crabs, live prawns and free flow Angus beef.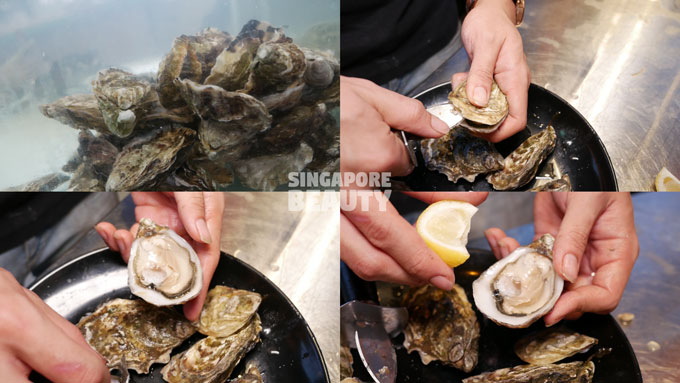 You can get your live oyster shucking service at the live station.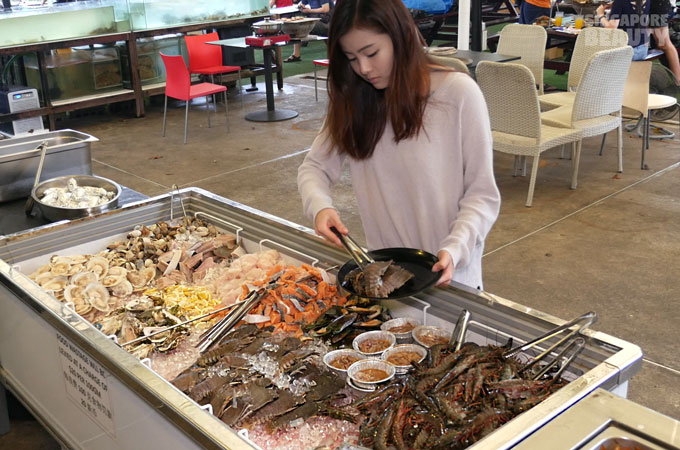 This is heaven for seafood lovers.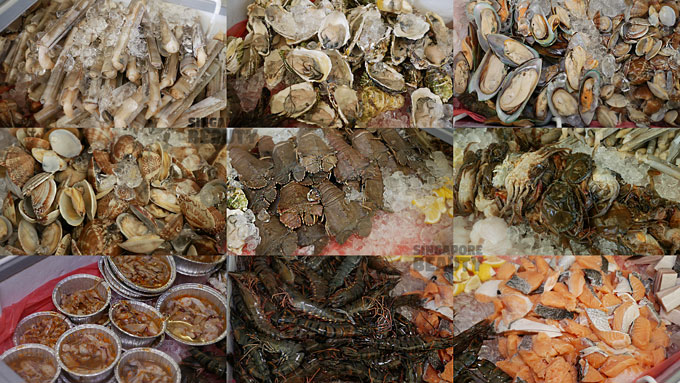 Free flow oysters, tiger prawn, salmon, slipper lobster, stingray, dory fish, bamboo clam, green lip mussel, clams, scallops and many other types of seafood.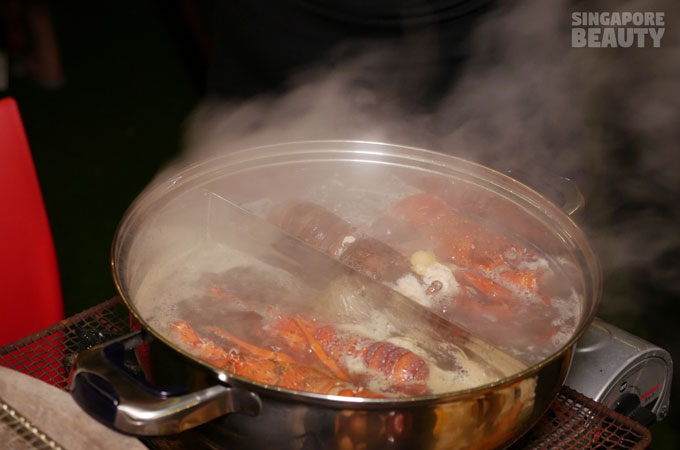 How about a sumptuous steamboat of lobster, crab, prawn and slipper lobster this Chinese Lunar New Year?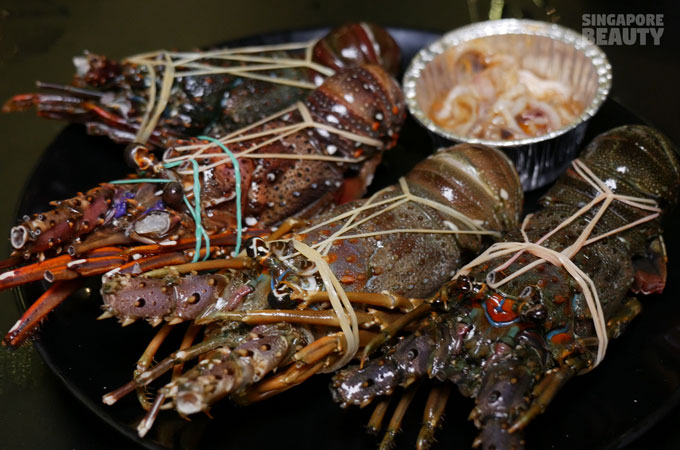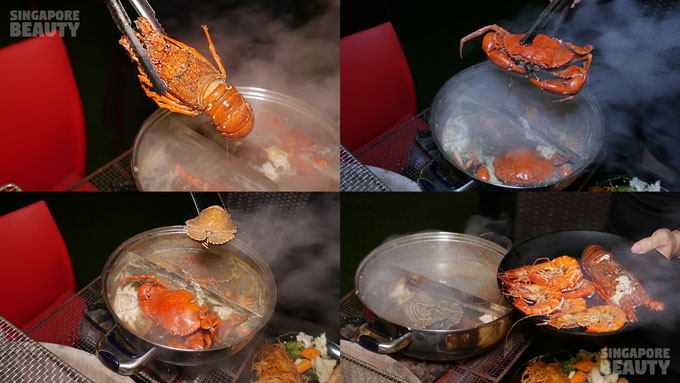 You may choose from 4 different types of soup base such as tomato, herbal, chicken and Teochew salted vegetable.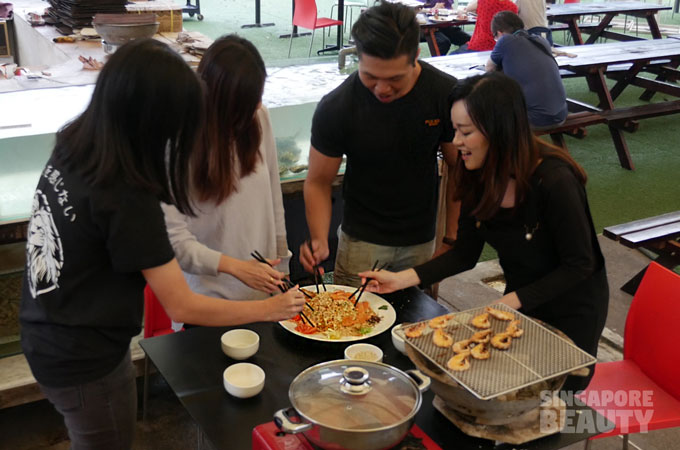 In additional, The Three Peacocks is also giving away Free regular size lo hei (Yu Sheng) for every 4 pax diners and a large lo hei (Yu Sheng) for every 10 pax diners. What is a better way to celebrate Chinese Lunar New Year than to lo hei together to usher in prosperity, luck and health for 2018?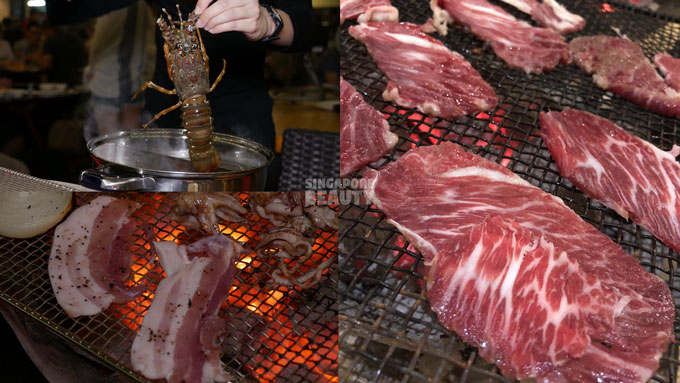 For every paying patron, you are entitled to a one time redemption of 1 set of wagyu beef, 1 set of black pork, 2 piece of live oysters and 1 mid size rock lobster.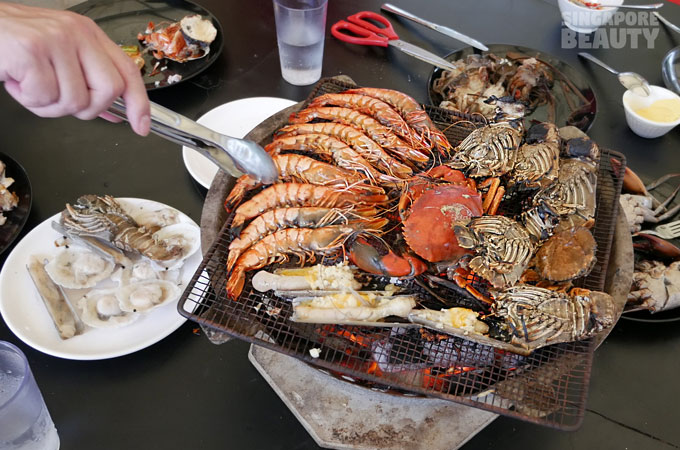 Besides steamboat for reunion dinner, you can also choose to BBQ your food over hot white coals.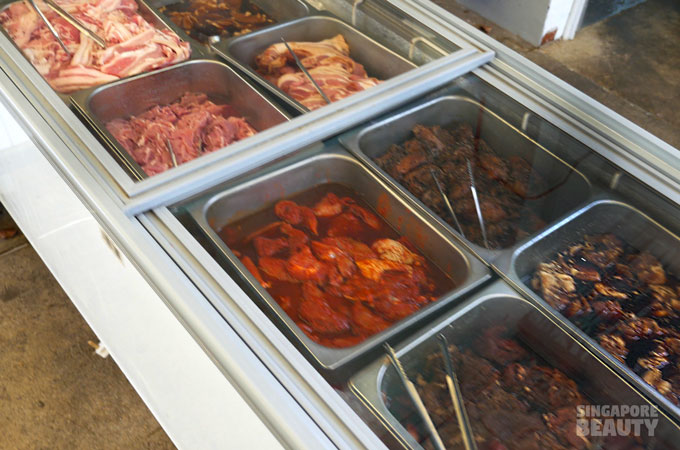 Soya chicken, black pepper chicken, kimchi chicken, chicken tenders, bacon and pork belly are some of the meat selection you could use for the BBQ. These well marinated meat and bacons are the hot favourites to go with some beers.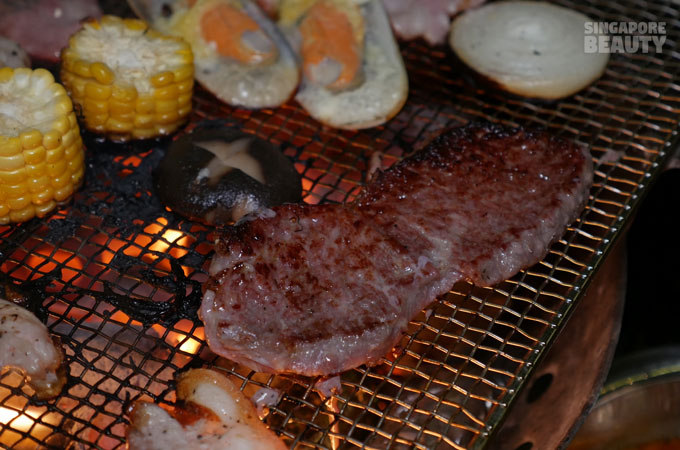 Grill them all!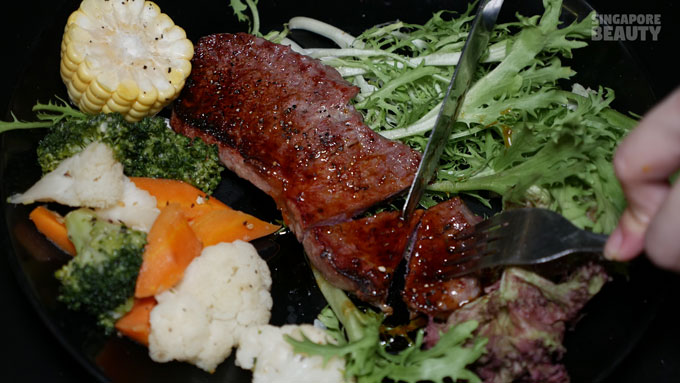 Do not overcook as the marbled fats will melt away faster than you know it. Enjoy the juicy Angus steak!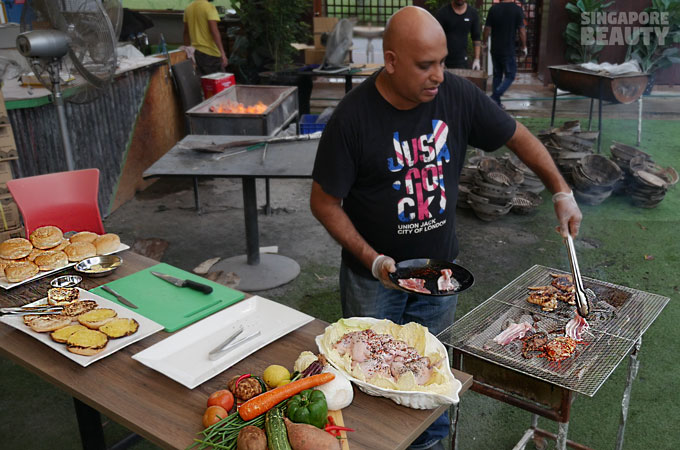 Bring some of your desired meat selections to the new burger and wrap live station. The cook will gladly assist to barbeque your meat for you and even create a personalised burger.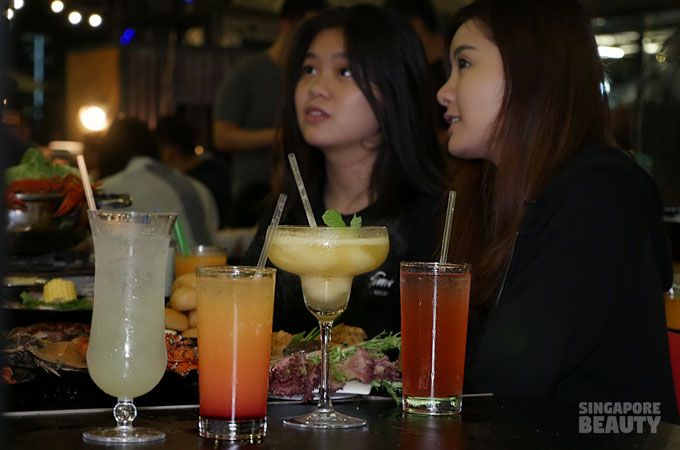 While waiting for your food, do chill with some in house mocktails at the bar for a few extra tokens and drink in the stars as you sip the mocktail.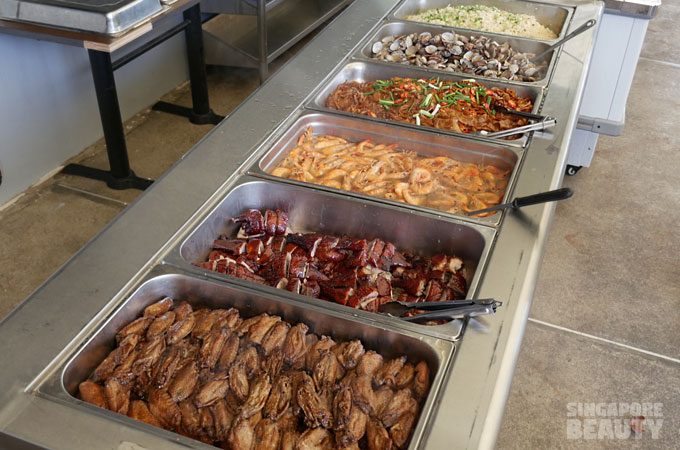 Do not forget the hot stations that feature food by their in-house chefs.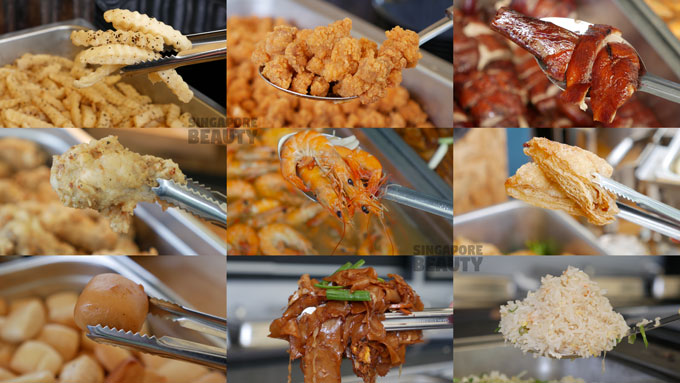 Finger food – spicy popcorn chicken with nacho cheese, Korean fried chicken wings, chunky fries, crispy bean curd, mantou and spring rolls. Chinese cuisine – Five spiced soya wings, roasted ducks, herbal prawns, hor fun with lots of wok-hei, flower clams in chinese wine and golden fried rice.
For sweet tooths – brownies, bubble tea and DIY bread counter and bbq sweet purple potatoes.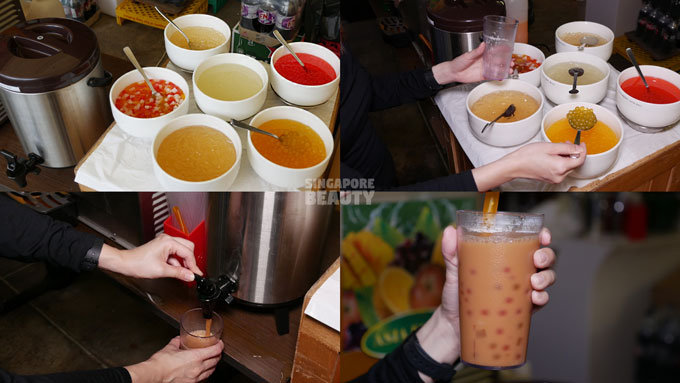 You may wish to top up $3.99 for their free flow drinks, choices available are Thai bubble milk tea, cordials and soft drinks. Free flow bubble tea sounds like music to my ears! DIY your own bubble tea with strawberry juice balls, orange juice balls, aloe vera jelly, Aiyu jelly and coconut jelly. Choice of teas available are Thai milk tea or Thai green tea. The juice beads explode like fish roe inside your mouth! Worth a try.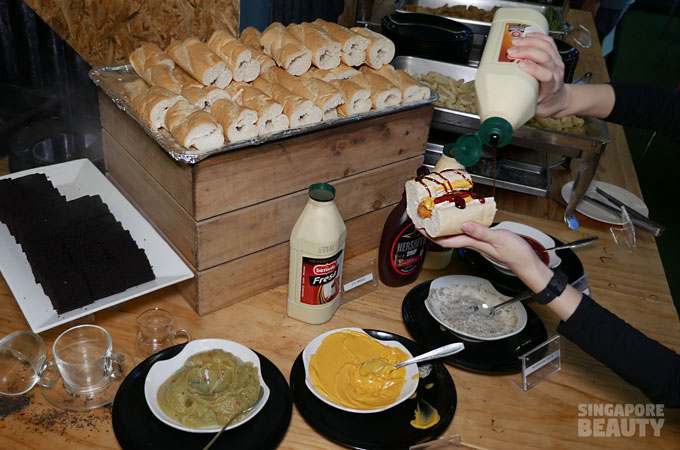 At the DIY bread counter, you can DIY your own sweet French loaf with drizzles of caramel sauce, chocolate, strawberry flavoured syrup and kaya. I wish they have some fluffy pancakes to go with these. Create a savoury French loaf with nacho cheese, mushroom sauce, ketchup, cooked meat and seafood from the live Station.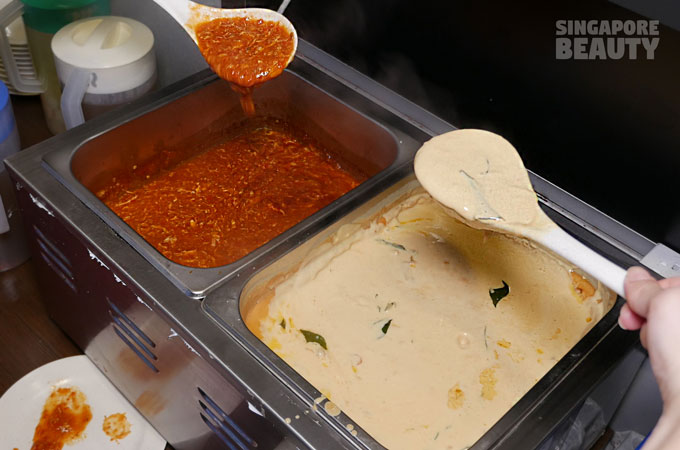 How about DIY-ing a salted egg yolk or chill crab sauced lobster roll? The possibilities are endless!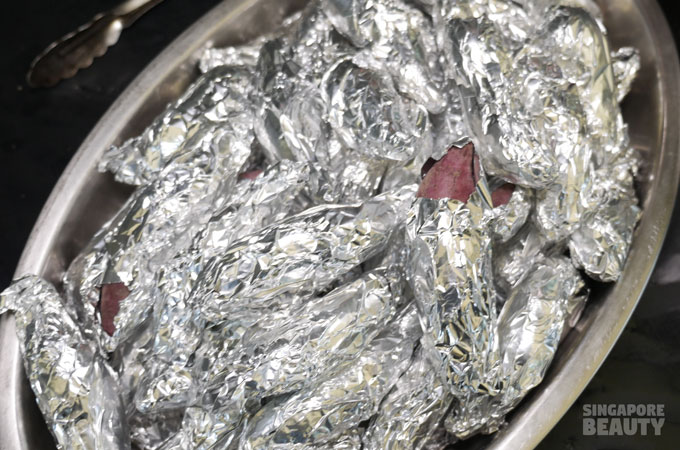 These look strangely familiar to some very popular Japanese sweet potatoes. Try grilling some of these and see if you are lucky enough to get the same sweet caramelised gooey texture.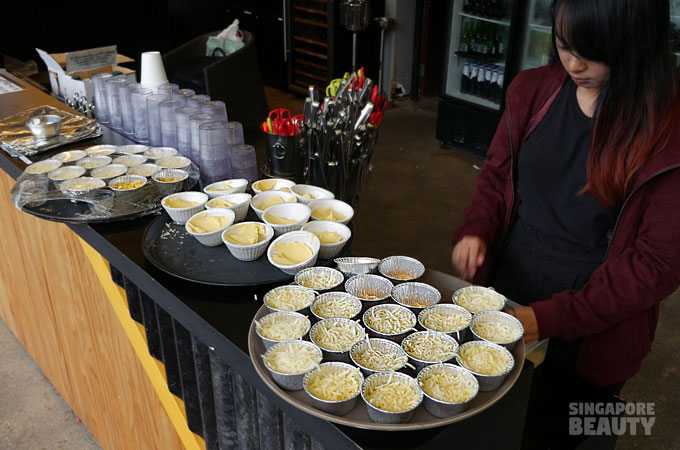 How about some free flow cheese to go with your seafood and meat?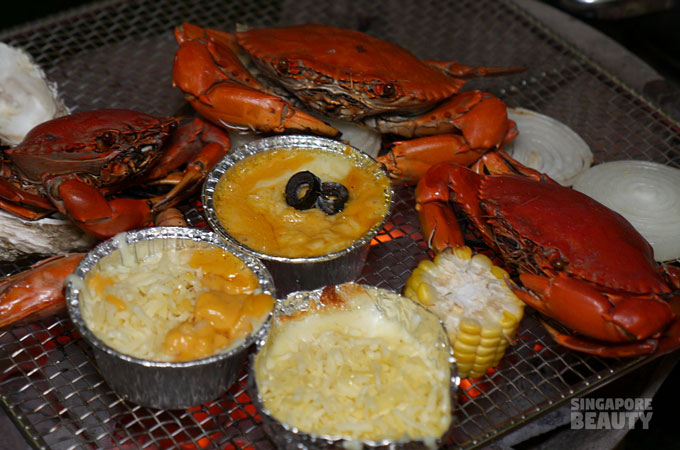 Watch these cheese bubble atop the hot bbq pot.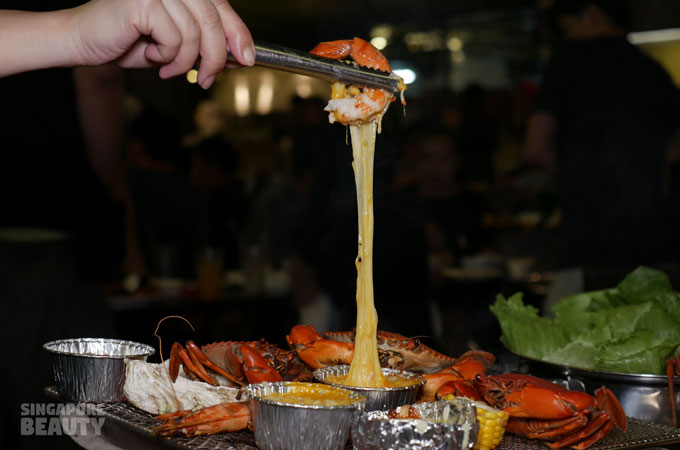 Cheese pull guaranteed!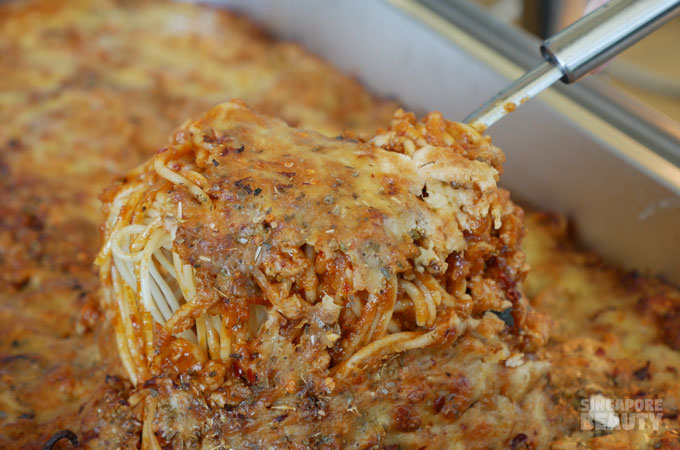 Want more cheese?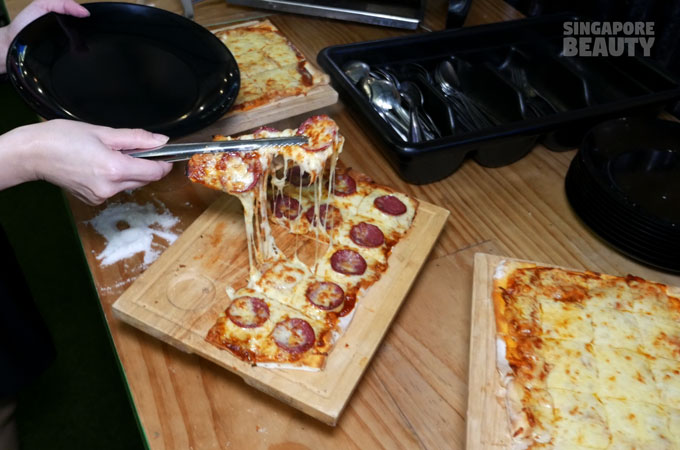 Dive into their freshly made and baked in house thin crust skinny cheese pizza, pepperoni pizza and lasagne.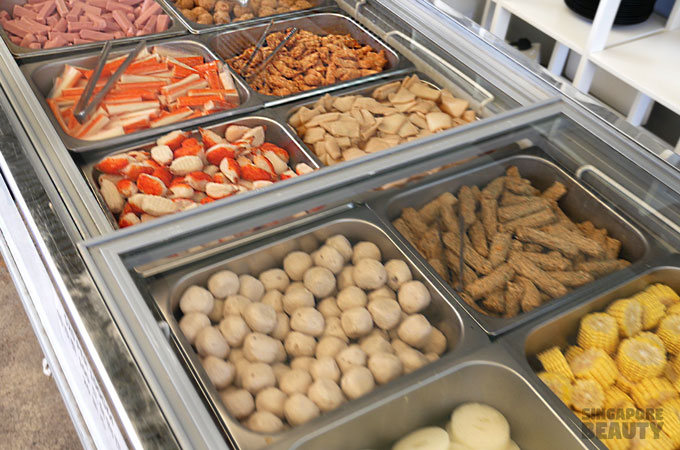 If you prefer some comfort food, they also have the surimi station. Comfort food – hotdogs, crab sticks, crab claws, lobster balls, ngoh hang and many more. These are kids' favourites.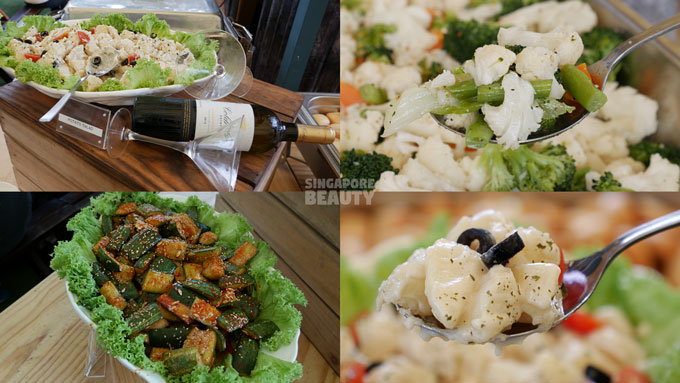 They also cater to those on a healthy diet with some stir fry seasonal greens, potato salad and kimchi cucumber.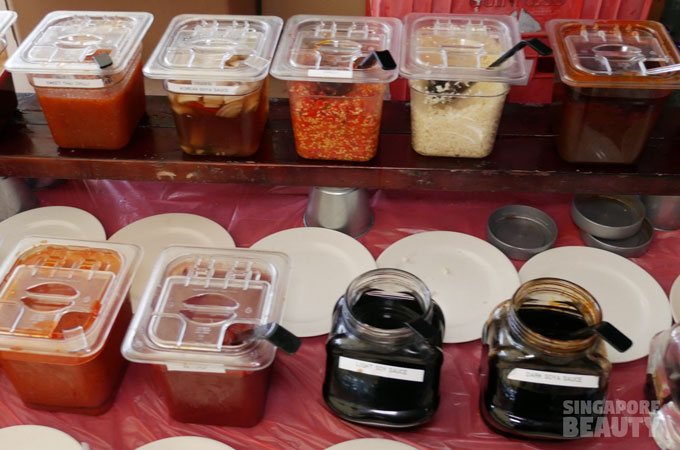 Besides these, you can also customise your dip at their condiments station.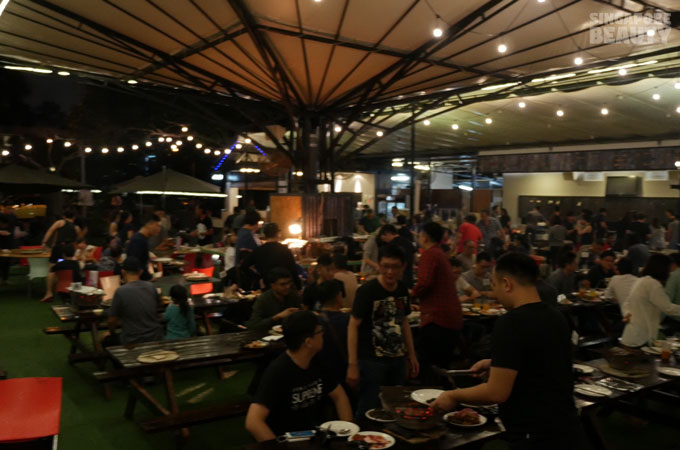 The Three Peacocks has a strong resort vibe, laid back environment surrounded by great expanse of open space and lush greens. This is where you can bring your whole family including your canine buddy for good evening together.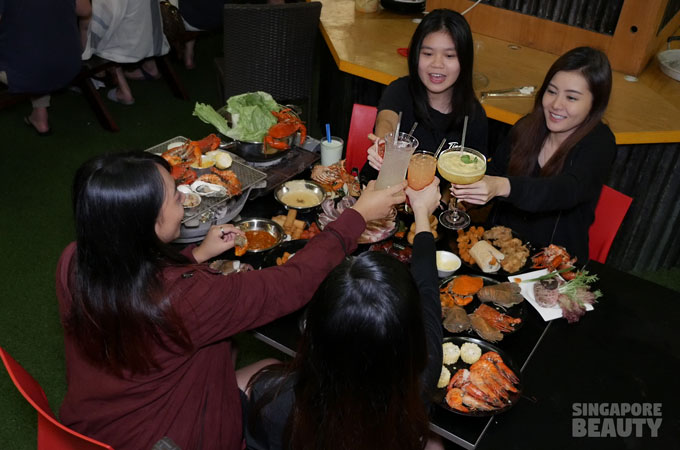 This is the time to gather your family and friends for that much anticipated yearly reunion dinner. This feast is waiting for you! Reserve a slot for your reunion dinner with them now!
Buffet Price and timing:
Daily Buffet at $41+ per head.
No more time limit!
Monday – Thursday: 5pm – 12am
Friday & Saturday: 5pm – 1am
Sunday: 5pm – 12am
Location:
8 Port Rd, Singapore 117540
(close proximity to Labrador Nature Reserve)
15mins from Labrador MRT station.
If you are driving, parking is free and lots aplenty.
Non-buffet Operating hours
5pm till 1am Daily
Reservations
(WhatsApp Only) (+65) 98511802
Brought to you by The Three Peacocks