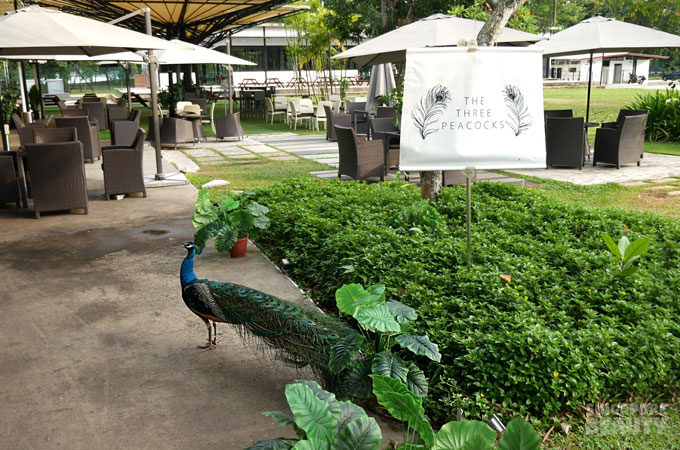 The Three Peacocks is located at a secluded spot next to Labrador park. This is a popular chill and dine al fresco restaurant that is well hidden from the maddening crowd. Click here for updated article: The Three Peacocks.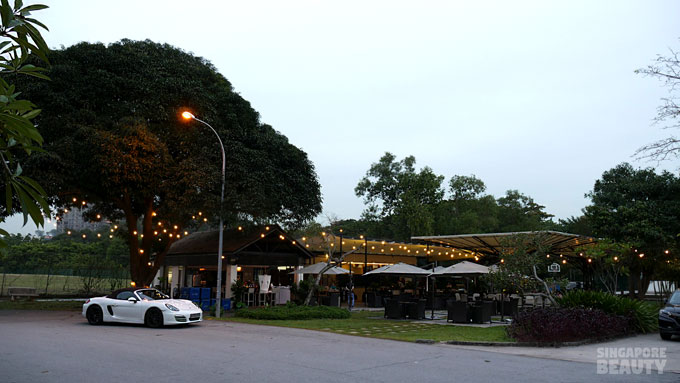 This is the place where you get to enjoy the night breeze and smell of the greens.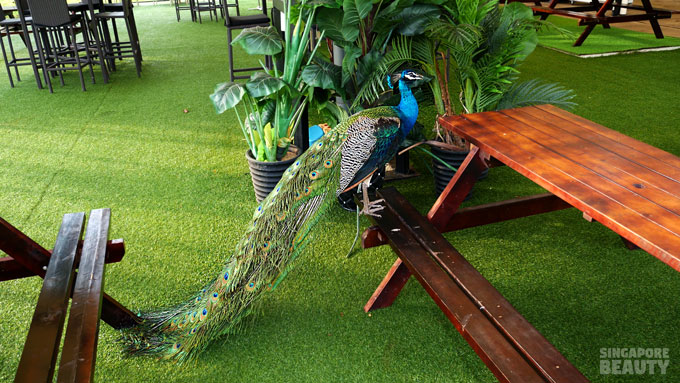 As its name implies, there used to be 3 peacocks prancing within the compounds of this restaurant, if you are lucky you may catch a glimpse of these peacocks. Yes, we are lucky!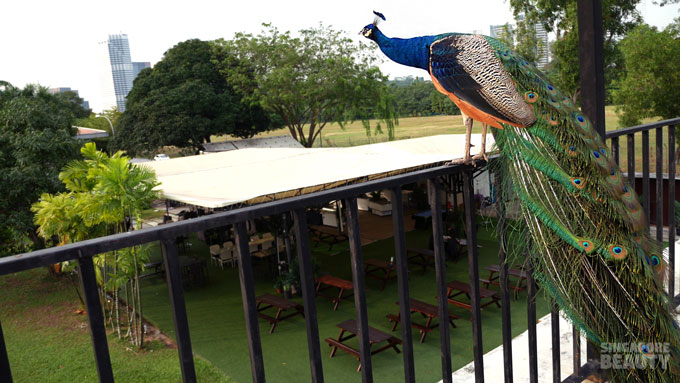 Peacock symbolises love, joy and beauty. These are exactly what The Three Peacocks are serving in their restaurant.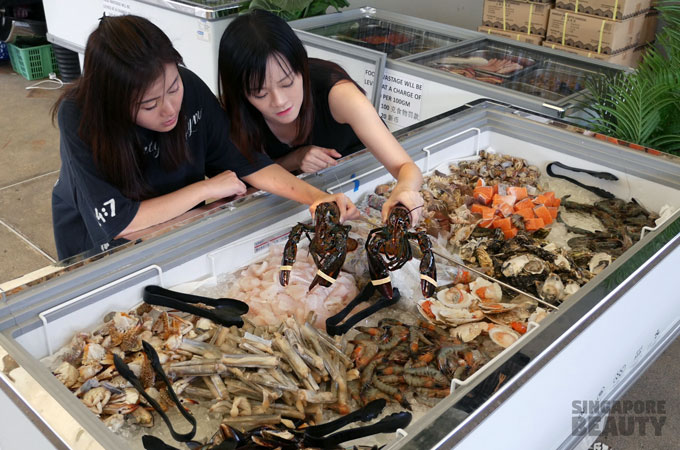 They are sharing their love for fresh seafood by launching a new BBQ seafood buffet.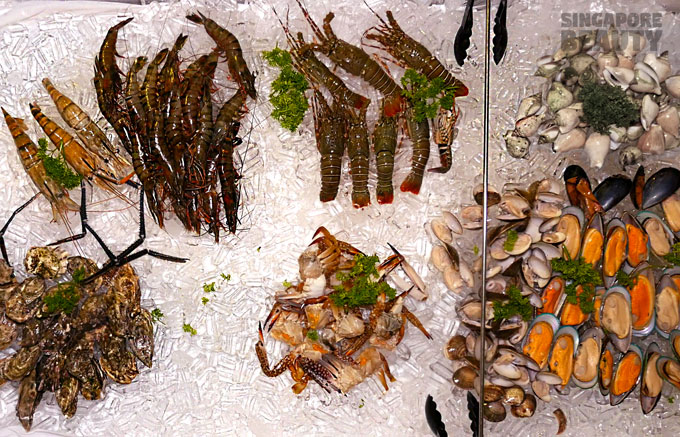 The show stopper has to be the seafood on ice station. The seafood are placed on a ice bed for maximum freshness.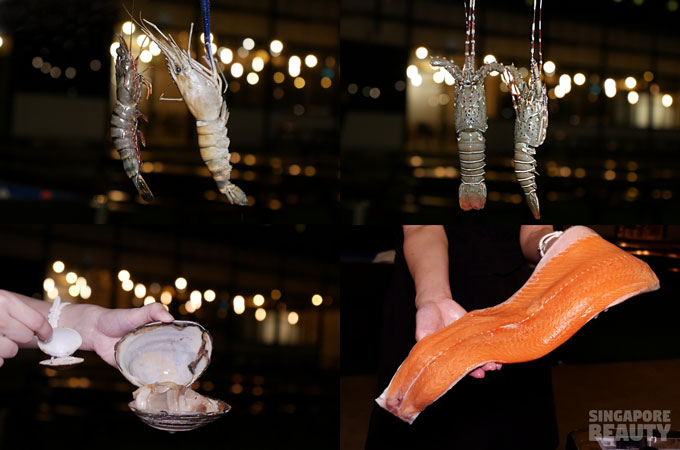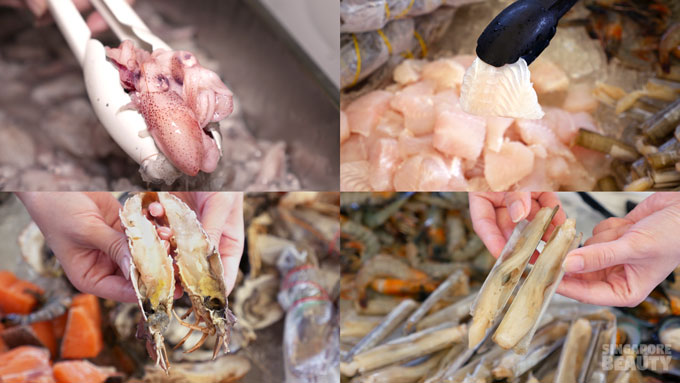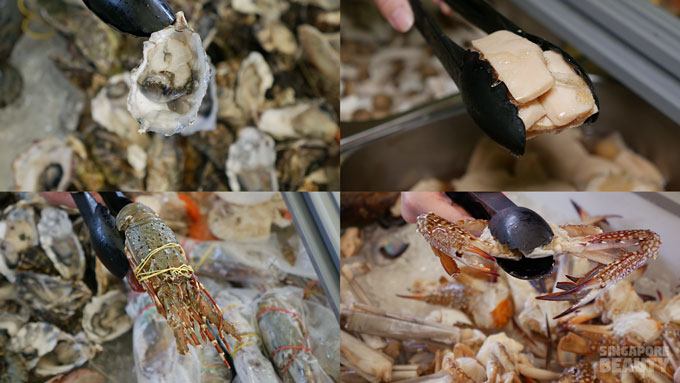 Salmon fillet, giant clams (size of your palm), clams, half shell scallops, green lip mussels, flower crabs, giant river prawns, tiger prawn, baby squid, bamboo clam, crayfish, abalone, dory fish, shucked oyster, gong gong and baby rock lobster (no more free flow baby lobster, instead each diner get a mid size lobster).
The Three Peacocks have happy hours (around every 20-30 minutes) whereby they serve prized seafood like baby rock lobsters and live mud crabs. When the prized seafood items such as the baby rock lobsters are ready to be served, their crew will alert the diners by sounding a Gong!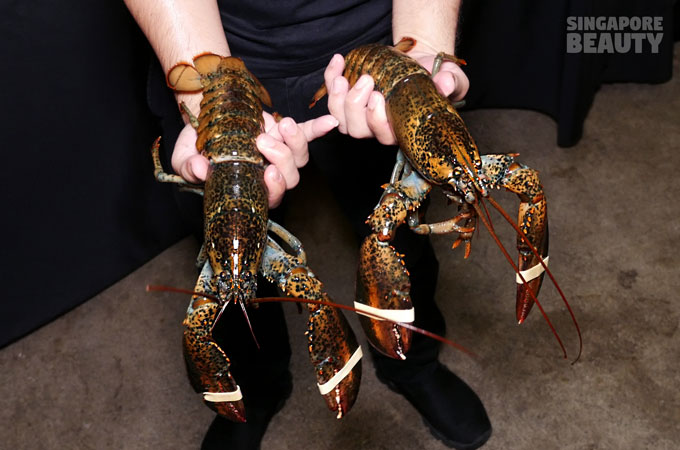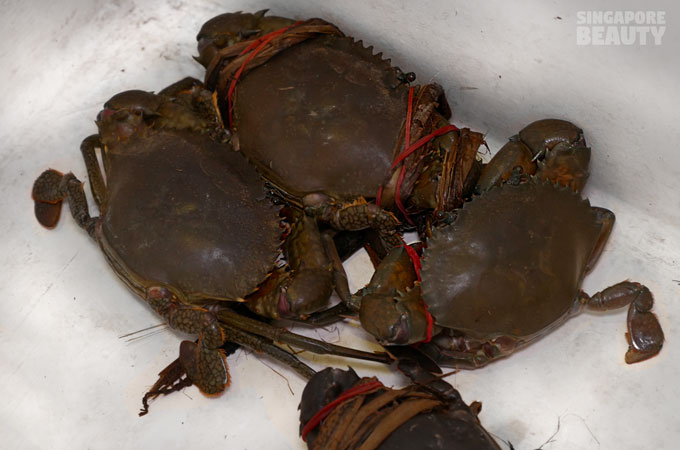 Promotional price for live Boston lobsters at $28 each and free flow live mud crabs.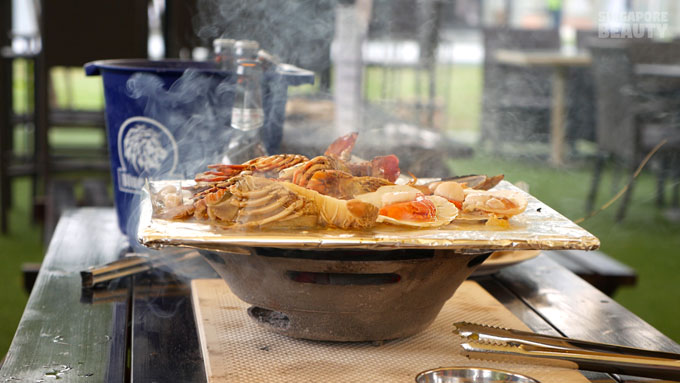 Choose either Mookata or charcoal grill and start grilling right away!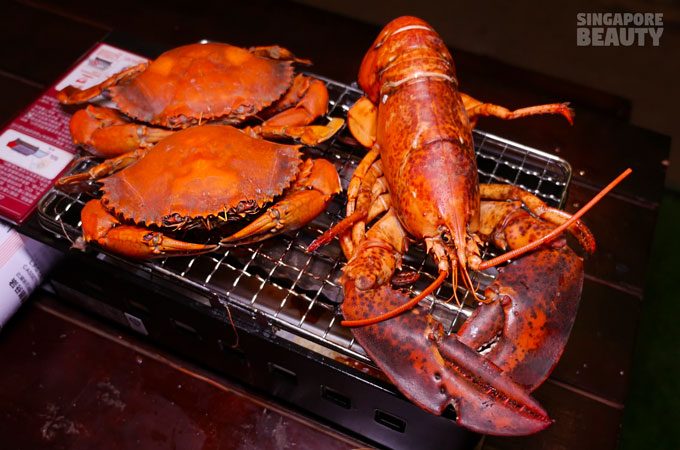 Their live mud crabs are of a good size with firm and fleshy claws.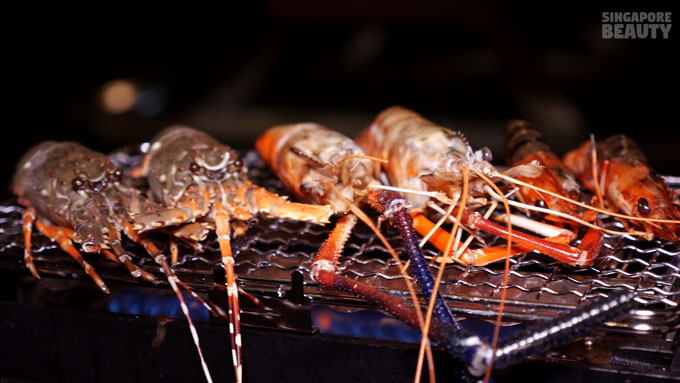 Indulge in seafood madness, grill giant river prawns, rock lobsters and tiger prawns. Get ready to feast!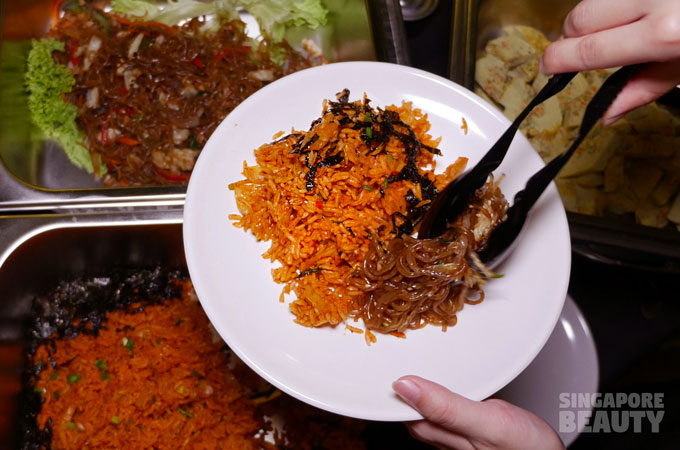 The buffet spread also include hot stations with Korean sesame glass noodle, stir fry seasonal greens, kimchi fried rice with nori, Mapo toufu, egg cake and potato wedges.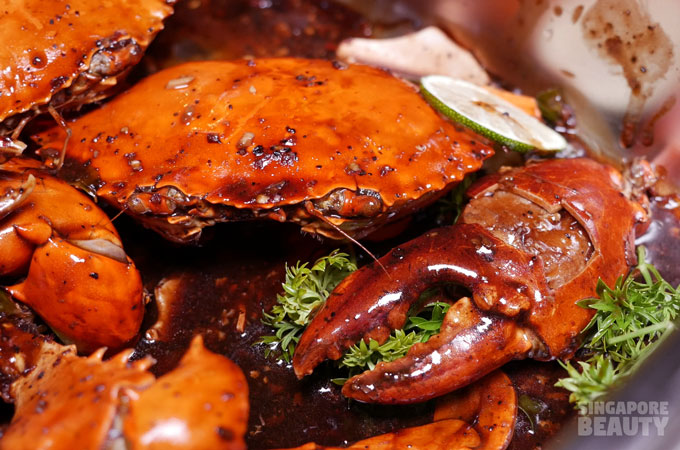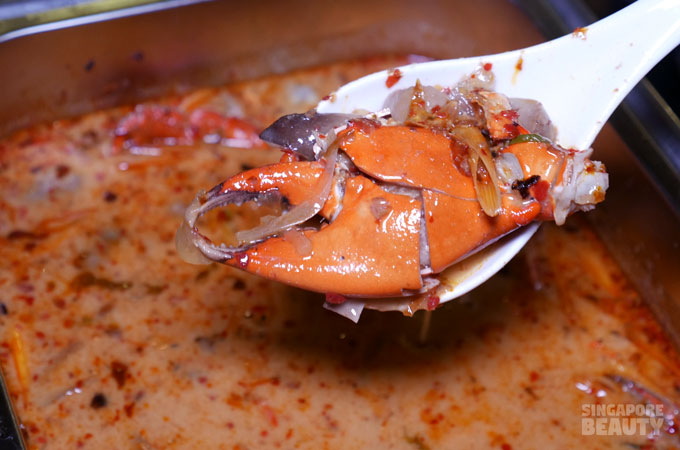 The highlight of their cook food station has to be the black pepper crab with Thai lime and tom yum crab.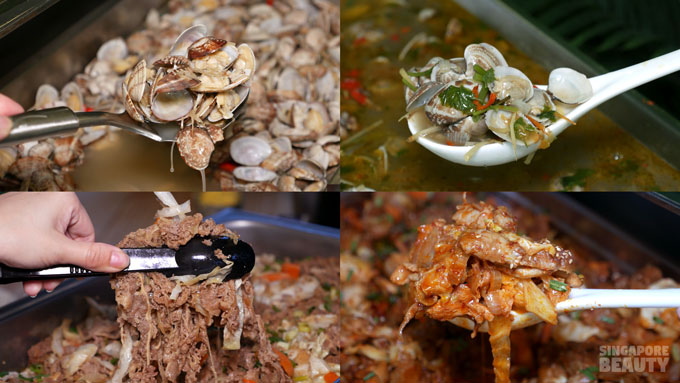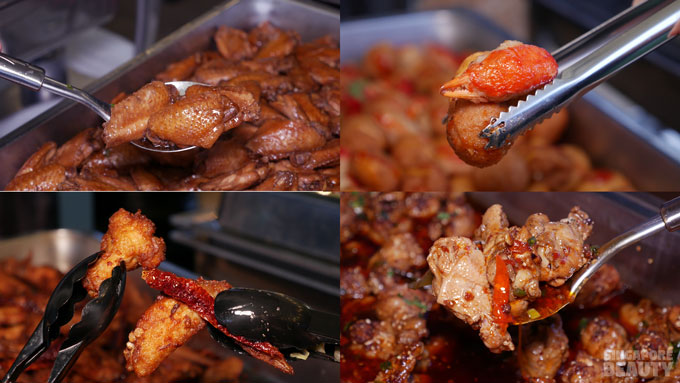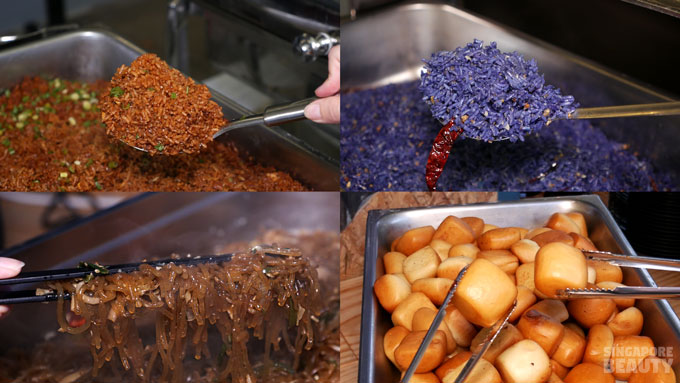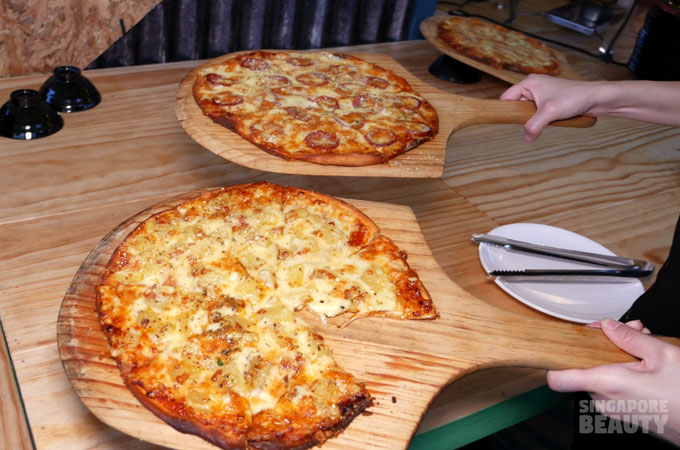 Hot stations' food vary from time to time so that the diners get a variety of cooked cuisine. On our second visit to The Three Peacocks, we found new favourites like Japanese thinly sliced beef stew, cheese with mayo surimi, Chinese glutinous rice, Thai chilli wings, Kedak butterfly pea rice, Sambal Belacan fishballs, Korean kimchi chicken, Kung Pao chicken wings, crispy mantou, Italian thin crust pizza, Cantonese soya chicken wings, steam lala with Chinese wine and tom yum lala.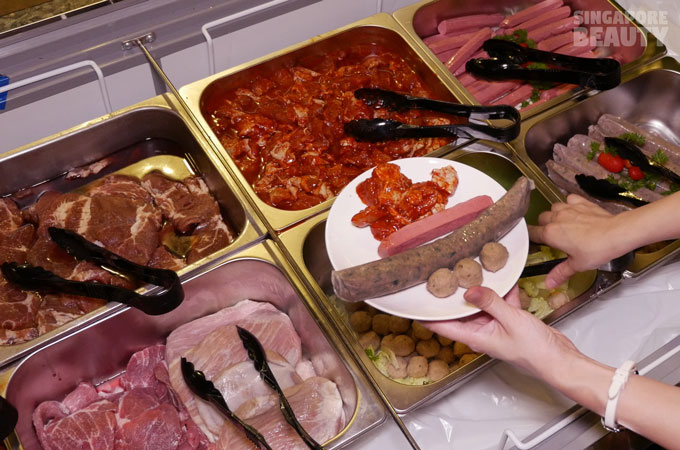 Beside the cook food station, there is a meat station for meat lovers. The Three Peacocks are generous with their serving of meat. Do not be alarmed by their thick slab of pork steaks, long bacon strips, pork belly, kimchi chicken thigh cubes and marinated teriyaki beef. This is how the three peacocks brings joy to their diners. The joy of eating to your heart's content.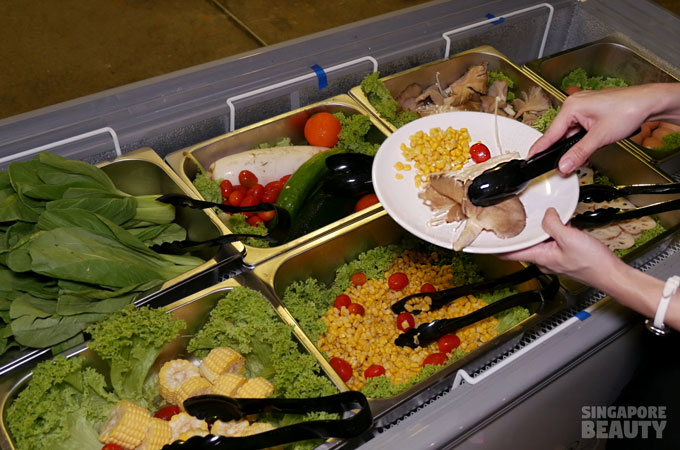 The Three Peacocks also caters to the needs of health conscious diners by providing a good spread of seasonal greens, sweet corns cobs, sliced lotus, enoki, oyster mushroom, cabbage, cheery tomato salad and eggs.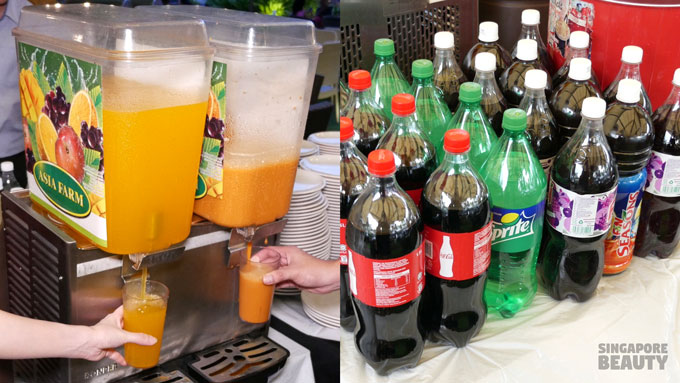 You may wish to top up $3.99 for their free flow drinks, choices available are Thai milk tea, cordials and soft drinks.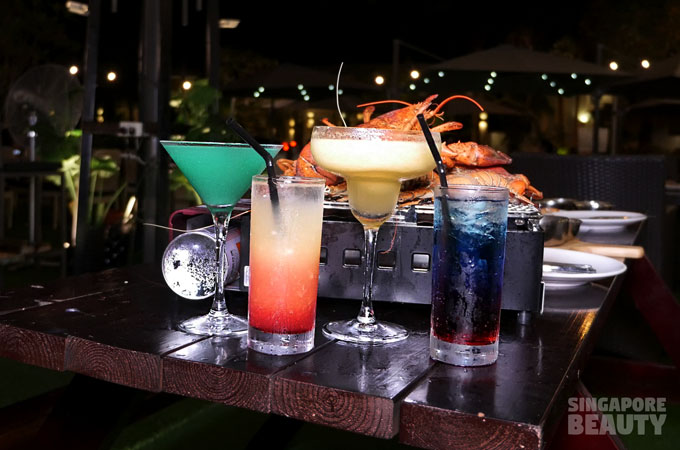 Try their mocktails and cocktails if you are in the mood for a good time (not part of buffet).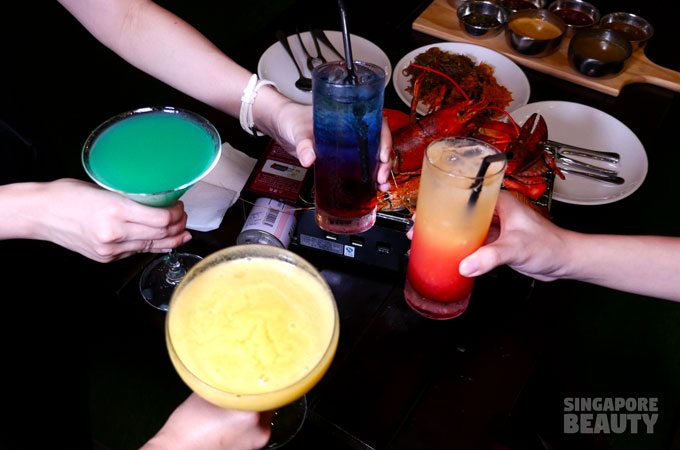 They have mango-orange Margarita, zesty lime Margarita, blue fruit punch with cranberry cocktail, orange lemonade punch and many other fascinating cocktails and mocktails.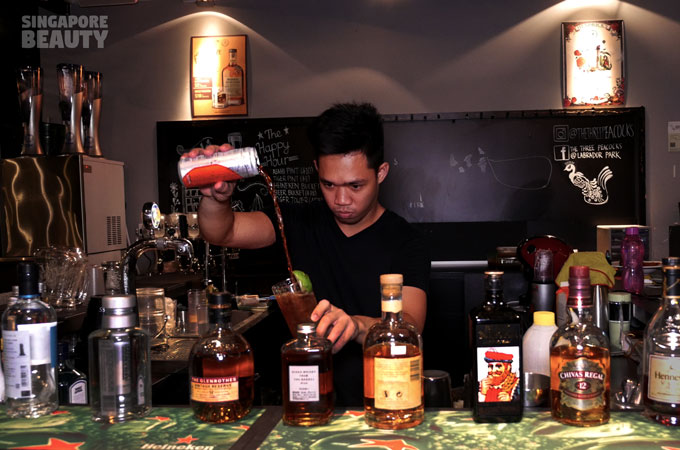 Check with their bartender for the special in-house cocktails. We recommend the ice cold mango-orange Margarita. Beautiful, Instagram-worthy and great tasting drinks!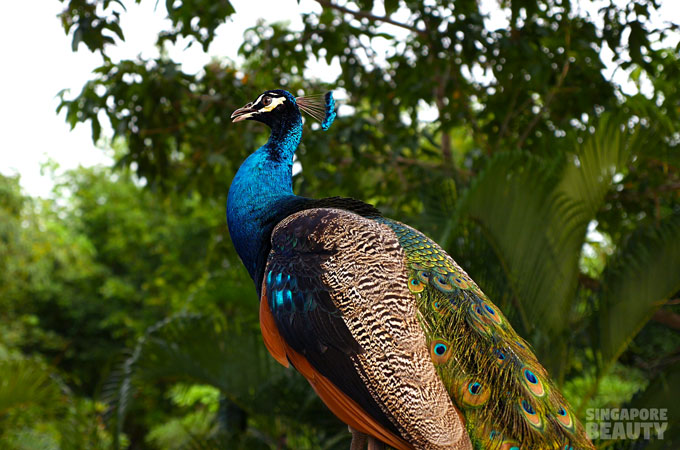 True to its name, The Three Peacocks, love, joy and beauty.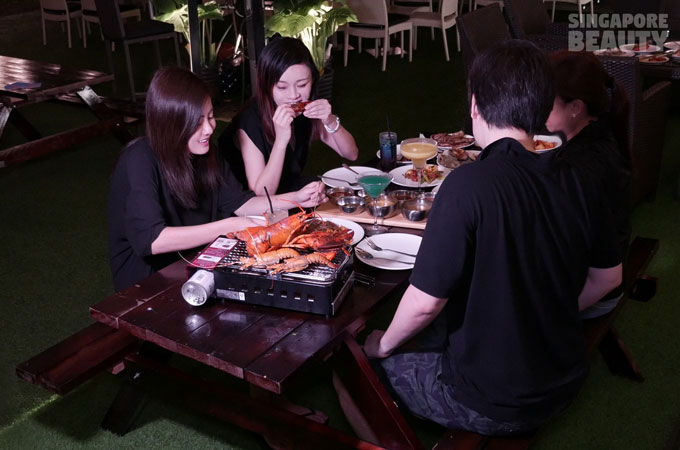 Please call for reservation to secure a table.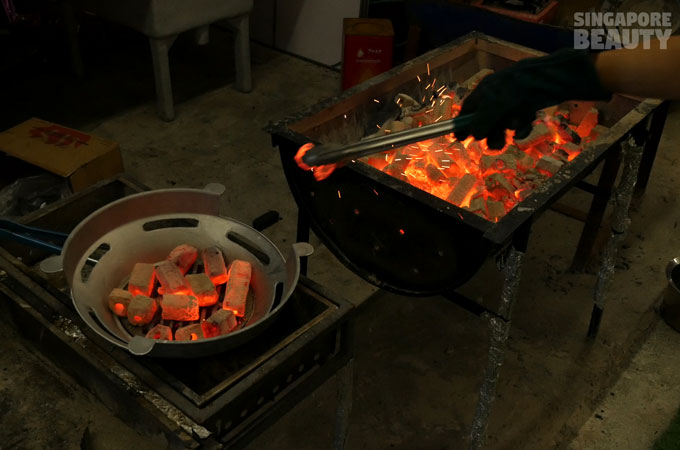 This is the latest hotspot for BBQ seafood, live catch, meat and festive cocktails indulgence, where you can see sparks and peacocks fly.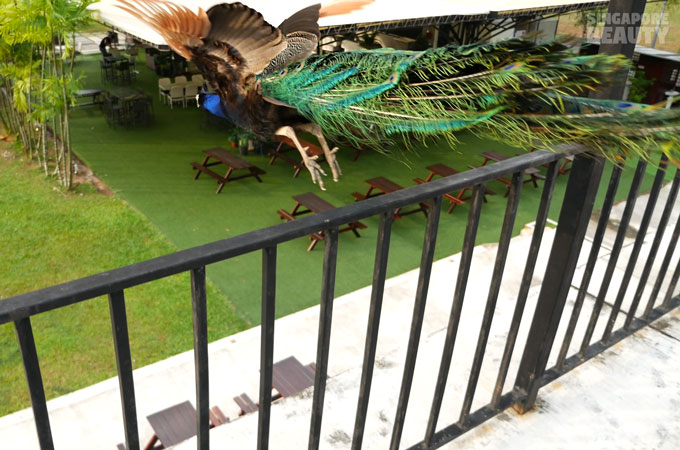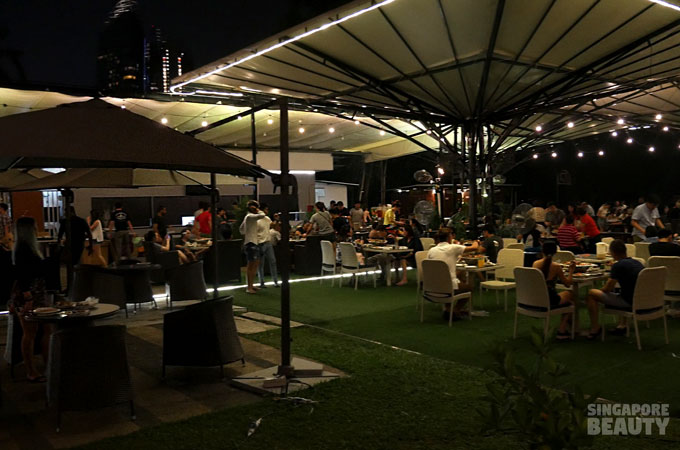 Curious to know what peacocks can do? Come and experience this magical wonderland, where only good food and fun beckons! Only at The Three Peacocks.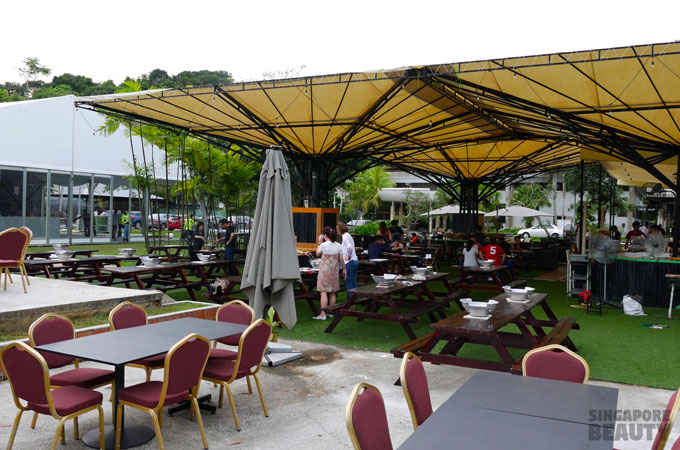 Breaking Good News: as of 3rd Nov 2017, The Three Peacocks have expanded due to overwhelming response. They now boost of more sitting areas, service crews and more food varieties. This means you get to dive into your meals with minimum waiting time and more bang for your bucks.
Buffet Price and timing:
Daily Buffet at $41+ per head.
From 5pm to 8pm (120 minutes per table)
From 8pm onwards (flexible time limit)
No more time limit!
Monday – Thursday: 5pm – 12am
Friday & Saturday: 5pm – 1am
Sunday: 5pm – 12am
Location:
8 Port Rd, Singapore 117540
(close proximity to Labrador Nature Reserve)
15mins from Labrador MRT station.
If you are driving, parking is free and lots aplenty.
Operating hours
5pm till 1am Daily
Reservations
(WhatsApp Only) (+65) 98511802
Brought to you by The Three Peacocks