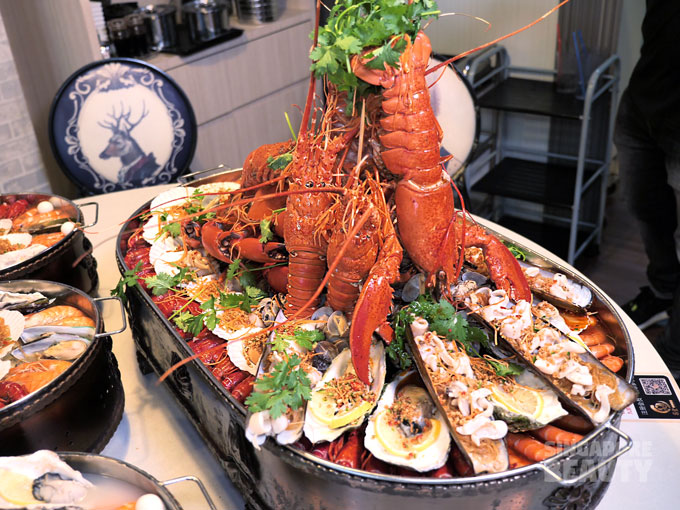 Jiu Gong Ge hotpot (九宫格火锅) is serving the ultimate Seafood Platter with more than 10 types of seafood and sides. This is the place for celebration or simply a seafood feast get together with friends and colleagues.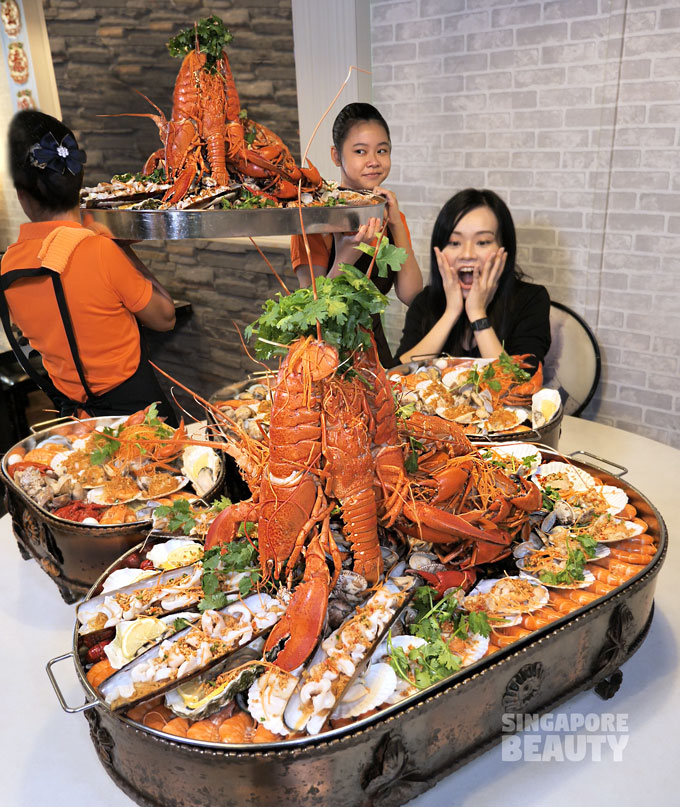 Served to you in style on a large platter with warmers – are treasured hauls from the sea. The supreme lobster platter (Set E) for 8 pax consist of 2 large Boston Lobsters, 3 good size spiny bamboo lobsters, a track of prawns, crawfish, 4 extra large bamboo clams, a hill of Asari clams, a nest of mussels, 4 palm size oysters, 5 good size mud crabs, a track of 18 large scallops, noodles, quail eggs, carrots, vermicelli and sweet corns simmering in a soup base of your choice.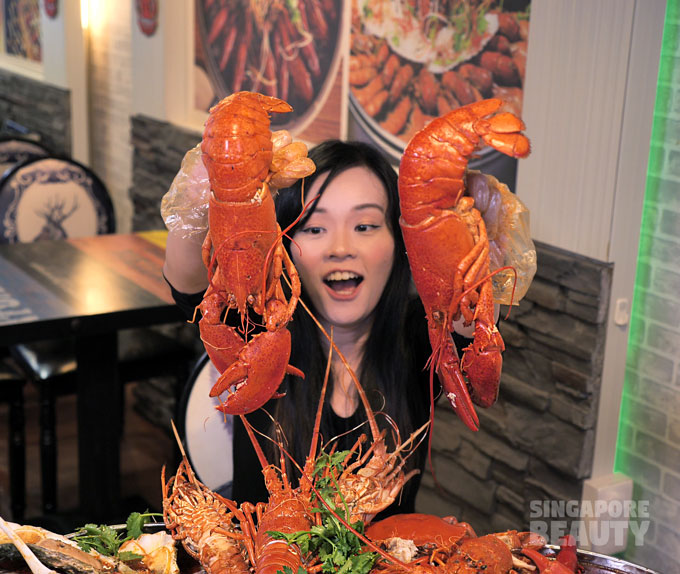 The highlight of this supreme size seafood platter has got to be larger than life seafood such as the Boston lobster.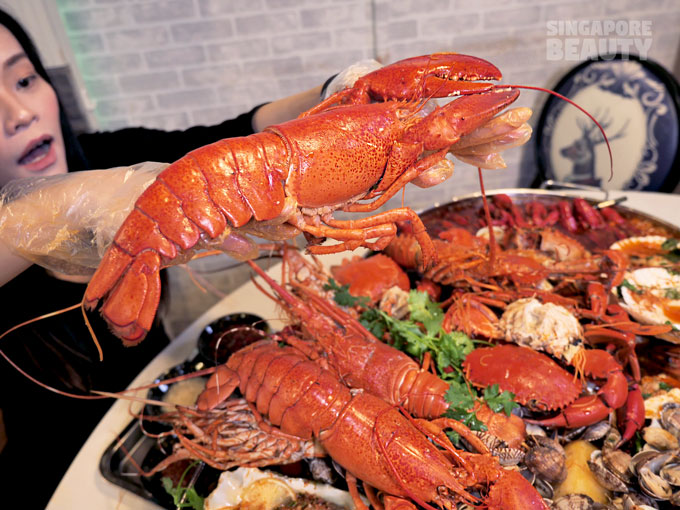 Here is a close up of the size of these Boston lobster in relation to the size of my palm.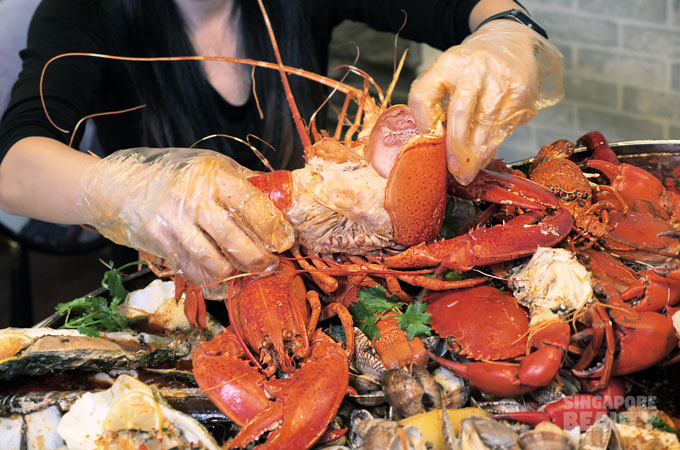 A simple guide to eating the huge Boston lobster is to peel back the head of the Boston lobster to reveal the flesh and roe.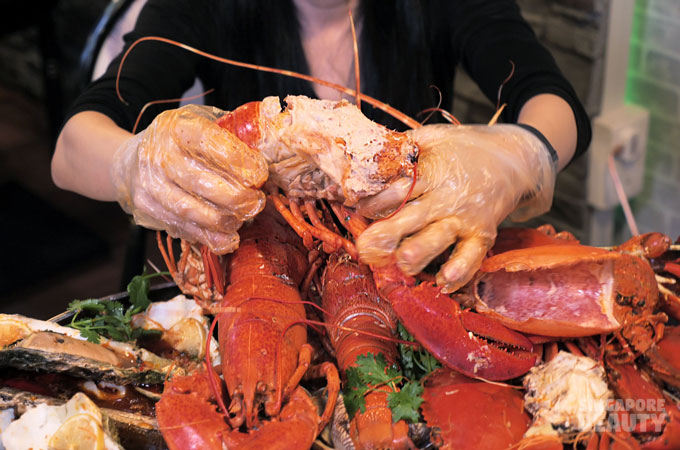 There are also roe between the head and the tail of the lobster.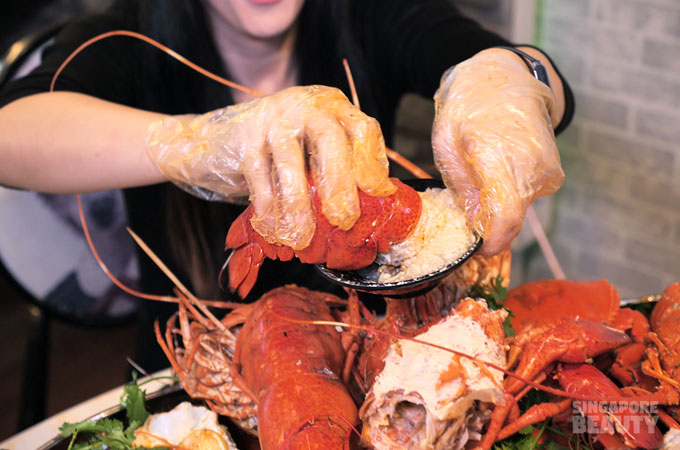 Dip the tail into a garlicky chilli sauce and enjoy sweet chunks of Boston lobster flesh.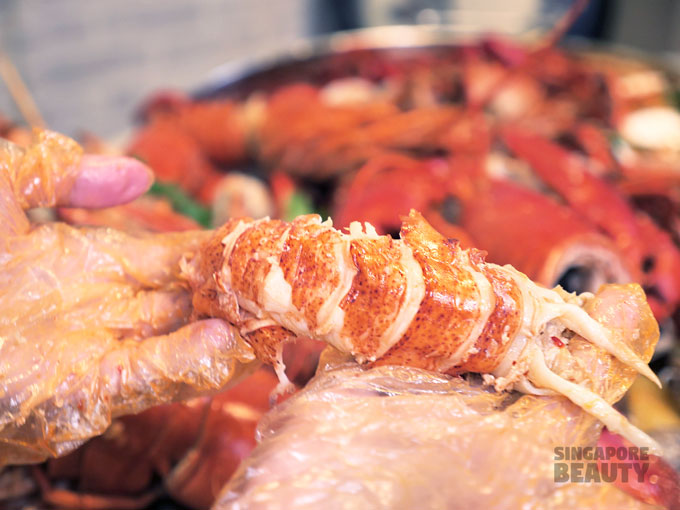 These Boston tails pack a good amount of flesh to savour upon.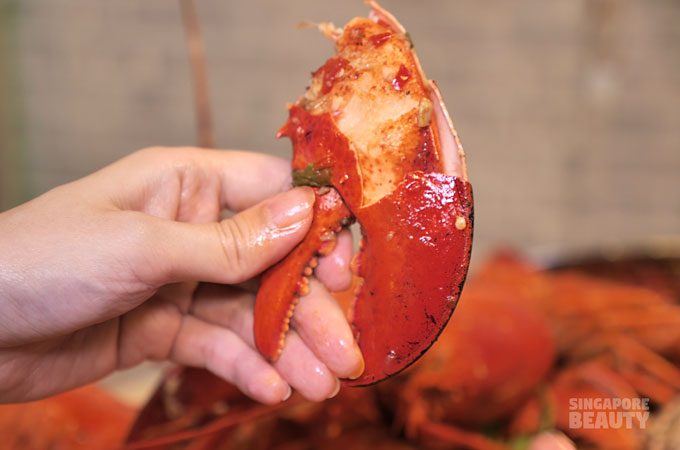 The Boston lobster claw is also a delight to eat. Succulent and tender compare to the tail which is more of a crunch.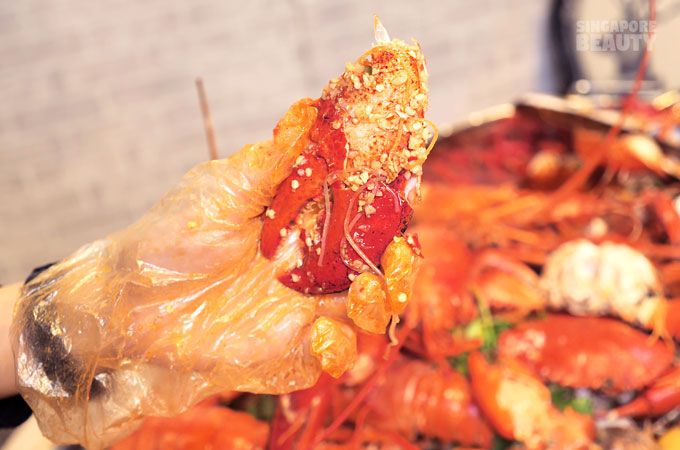 How to resist a claw packed with spicy and garlicky flavours?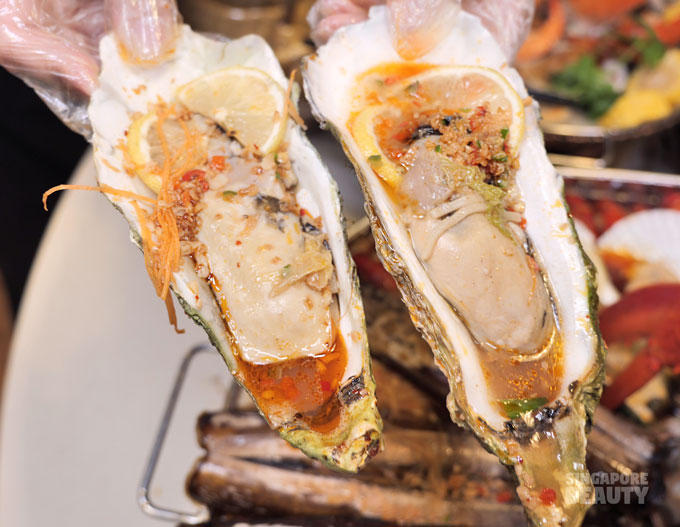 Oysters (the size of your palms) are creamy and plump with the goodness of chopped garlic and lemony briny juice.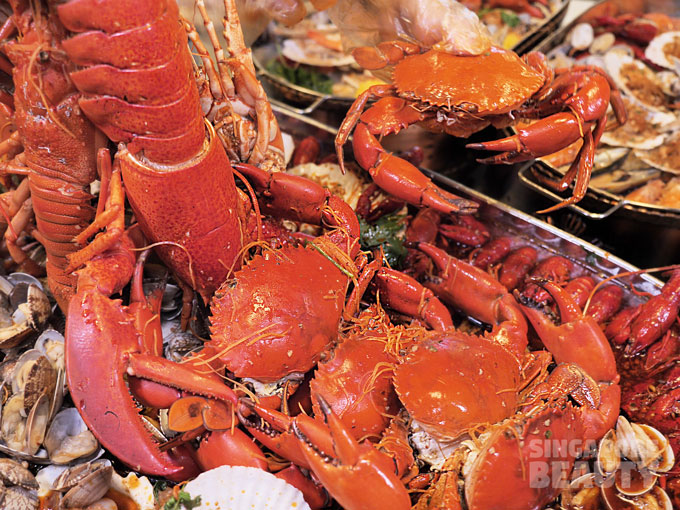 Check out this mountain of mud crabs. There are a total of five good size mud crabs to go around and share.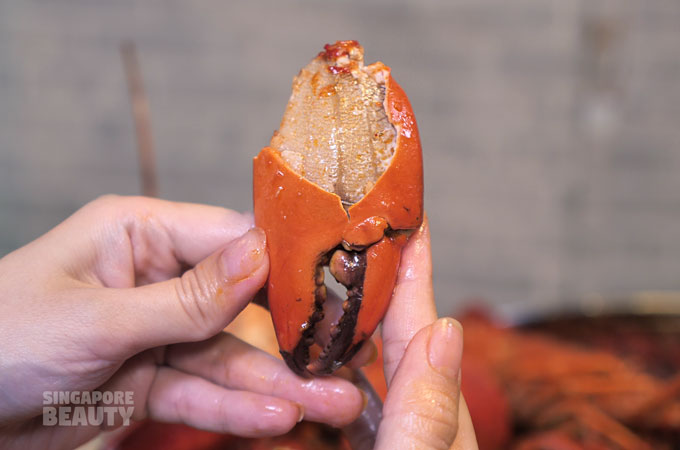 For mud crab, make a dive for the claws.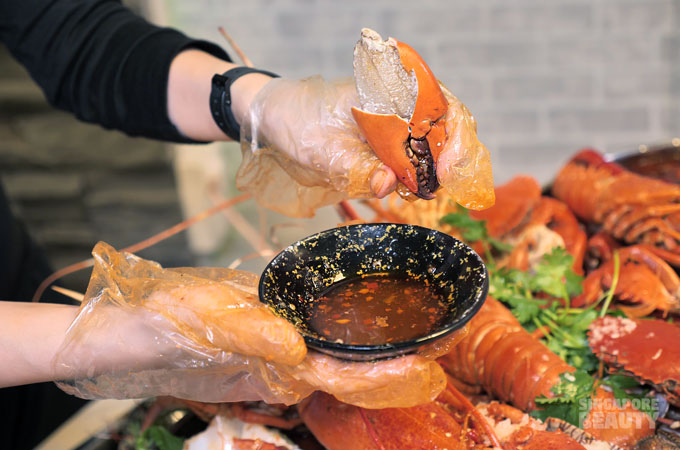 Meaty and juicy claws best enjoyed with the in-house chilli sauce.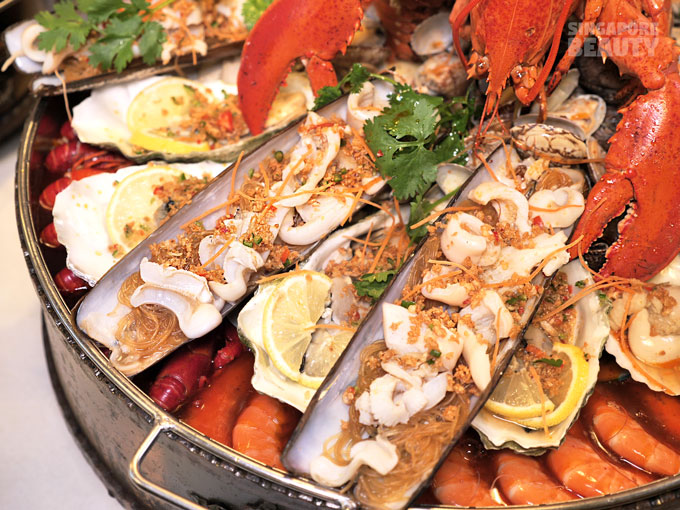 Giant bamboo clams atop a nest of sautéed chopped garlic, pepper chilli and vermicelli.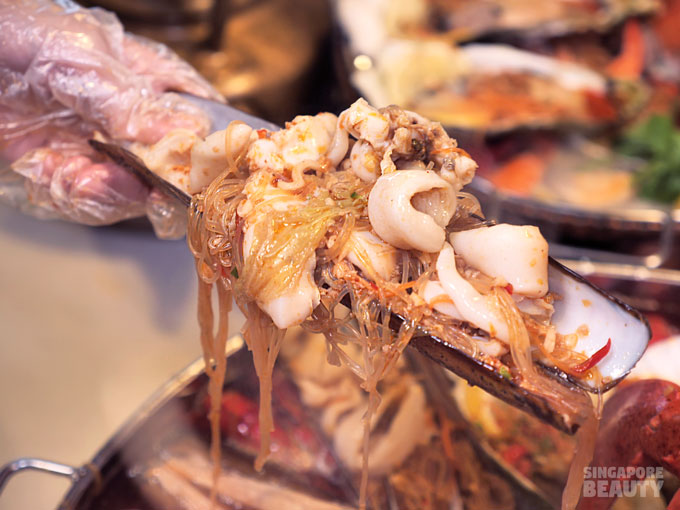 Vermicelli is infused with sweetness of the bamboo clam juice with leathery thinly sliced clams.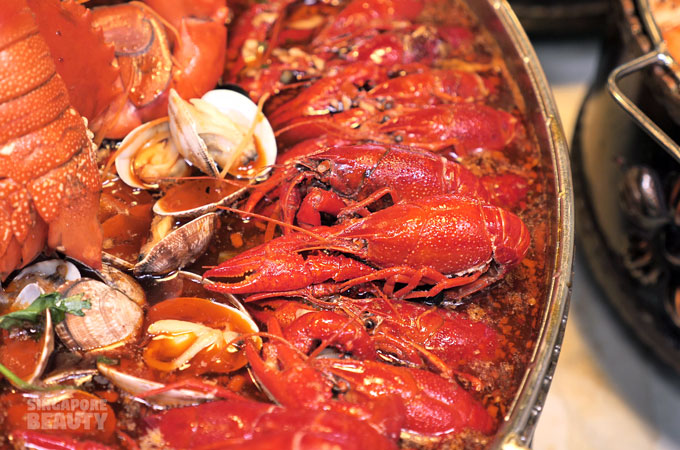 Crawfish – intense sweet morsel of flesh soaking up the savoury broth.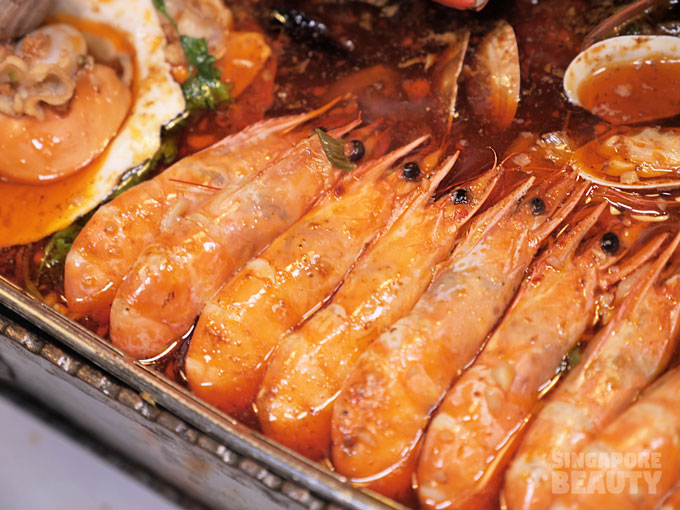 Good size prawns with bitter sweet custardy head and crunchy sweet flesh.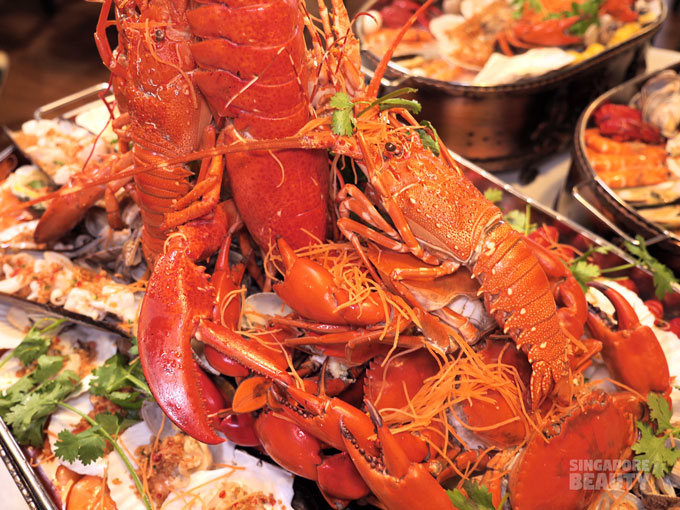 How about some bamboo lobsters?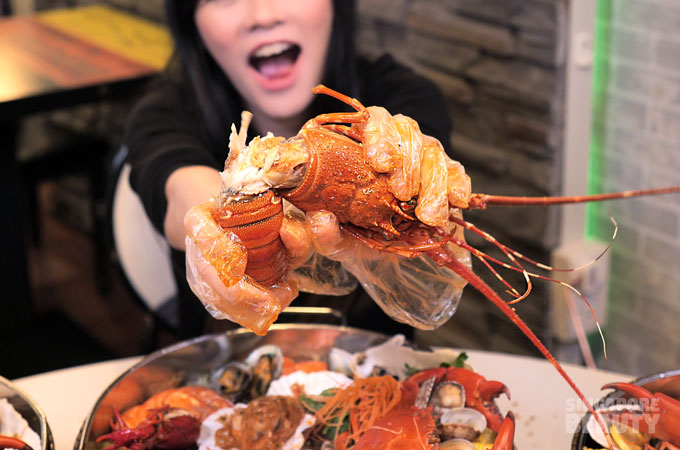 Love them for their head roe and stringiness of the meat.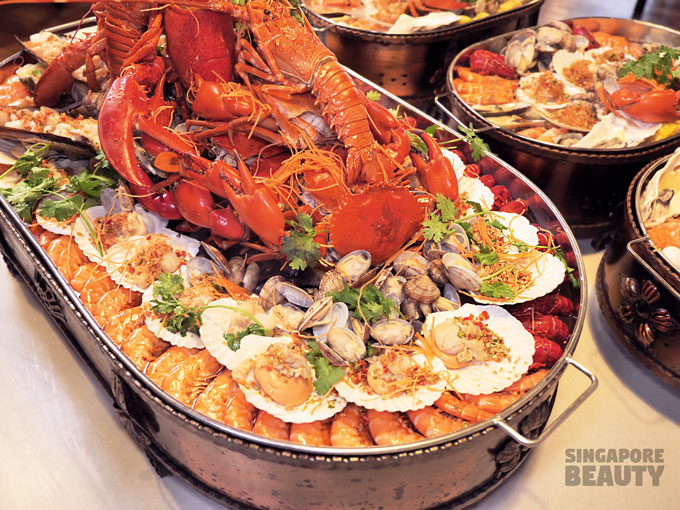 Half shell scallops topped with garlicky chilli and shredded carrots are of sweet, buttery and firm texture.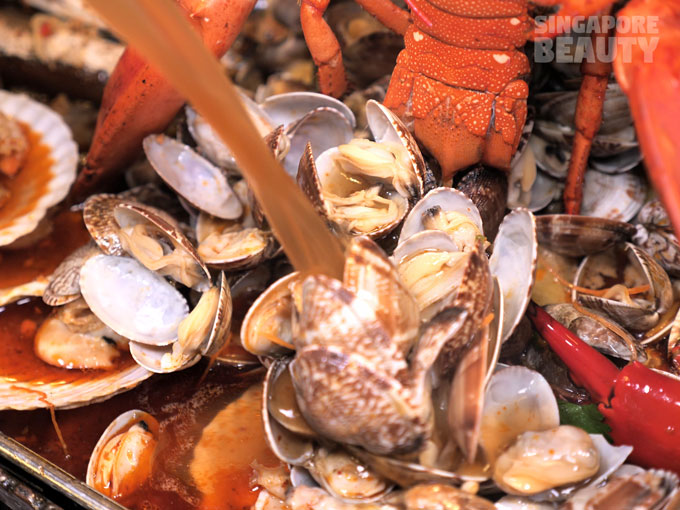 Chewy and tender asari clam with a burst of natural salinity tubbed in a pool of Mala broth.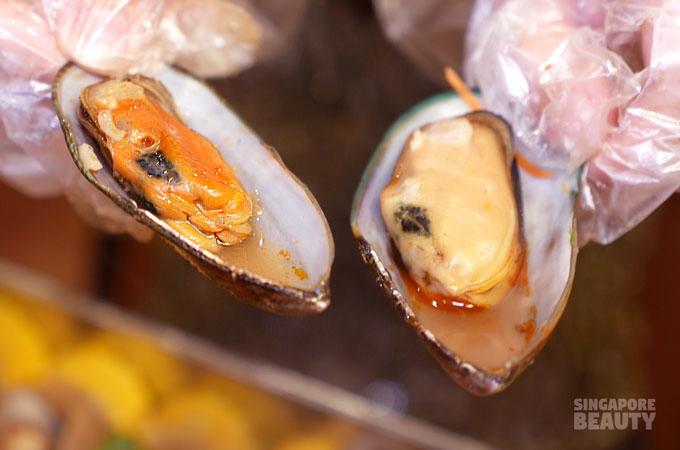 Rich and custardy good size mussels.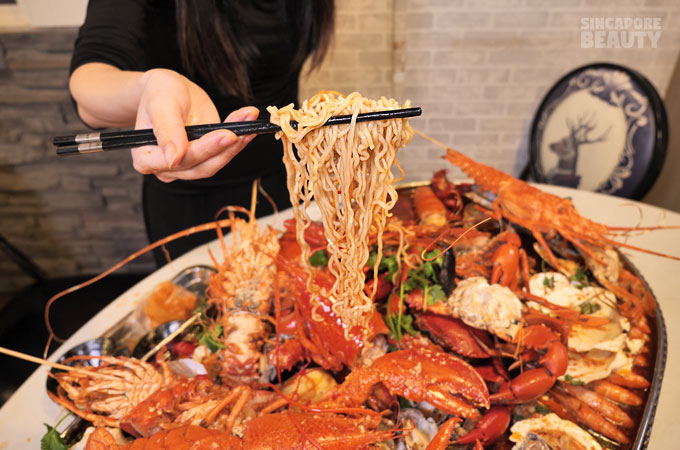 Springy instant noodle soaking up the goodness from the Mala gravy and seafoody juice. Sweet young corn cobs and creamy quail eggs to complement the savoury seafood.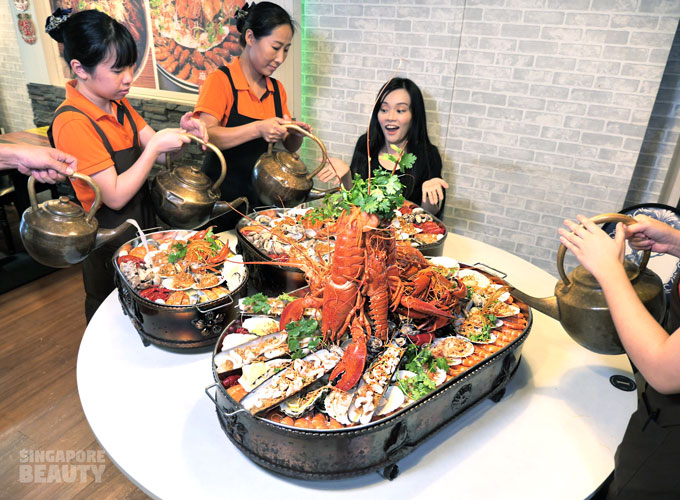 You can choose from 4 types of broth to go with these seafood platters. Spring onion, seafood, tom yum and Mala broth. The chef's recommendation is the Mala broth. Unlimited broth refill which is addictive and always simmering.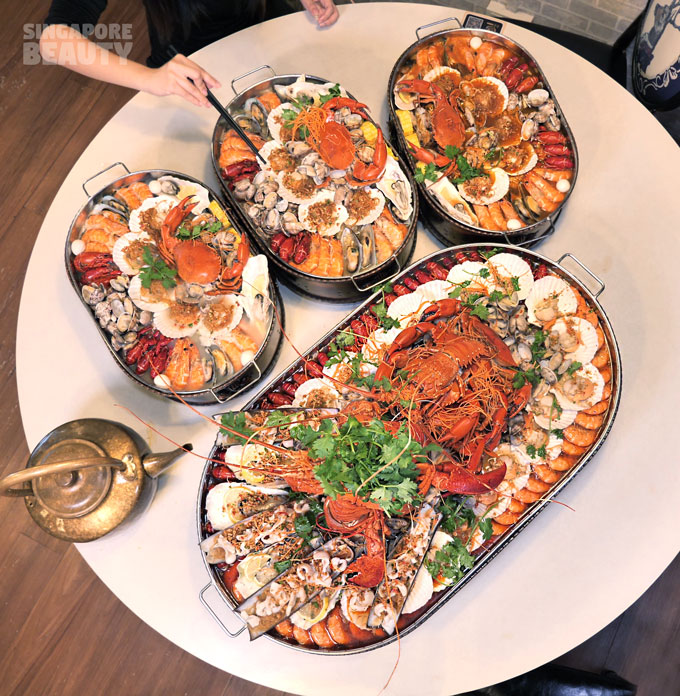 The supreme lobsters seafood platter ($338) (featured in this post) is huge and great for sharing for 8 pax. Definitely a show stopper and served to you in style for any celebration and gathering.
*Full picture menu can be found at the end of this post*
They also serve seafood platter at set A $58++ (2pax), set B $118++ (3-4pax), set C $198++ (6pax), set D $238++ (7-8pax) and set E $338++ (8pax). It is always good to make reservations before heading down for set E 2 days in advance. Do check with them the types of seafood in each set before ordering.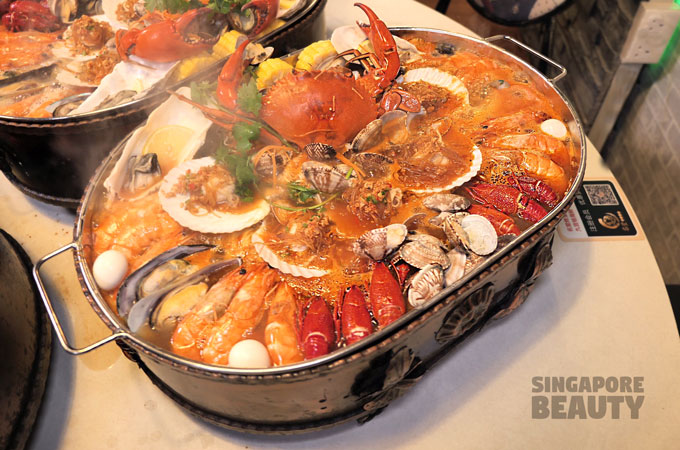 For a limited time only from now till 31 July 2019, quote SingaporeBeauty to get 30% off the 2pax seafood platter set A (U.P $58++) after discount is $40.60++ during Monday to Friday lunch hours (11.30am to 3pm) excludes eve and PH. The 2 pax seafood platter does not include lobsters and bamboo clams.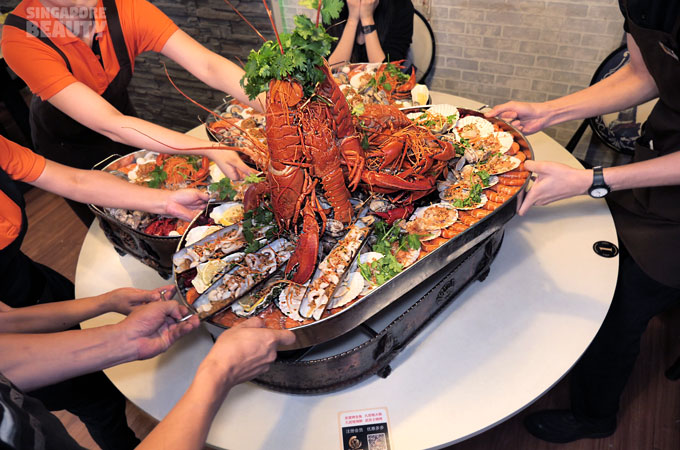 Great for hosting parties and celebrations!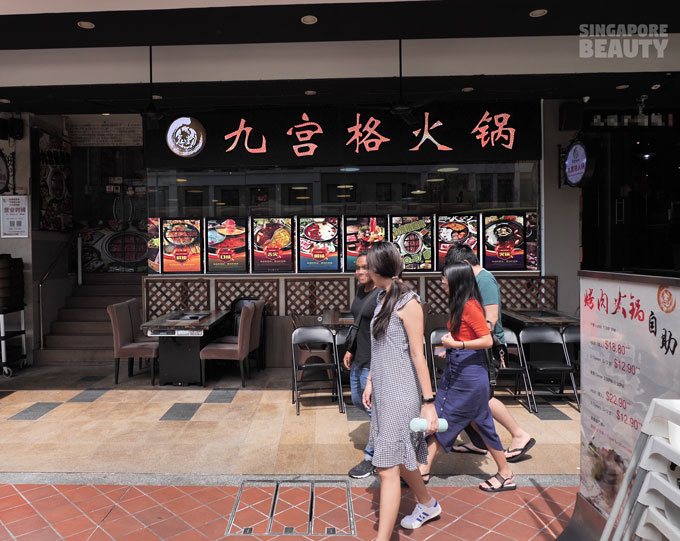 This place is great for large gatherings and small intimate dining.
Head over today and make your reservation soon. Is time for this seafood manic feast.
Set A $58++ (2pax) – no lobsters. Weekday lunch 30% promo = $40.60++ till 31st July when you quote Singaporebeauty. Exclude PH and Eve.
Set B $118++ (3-4pax)
Set C $198++ (6pax)
Set D $238++ (7-8pax)
Set E $338++ (8pax) – only set with boston lobsers and require two days advanced booking.
Location:
470 North Bridge Road #01-02 , Bugis Cube, S188735
Operating Hours:
Open 11.30 am to 2am Daily
Reservation:
63383405
Brought to you by Jiu Gong Ge (九宫格火锅)