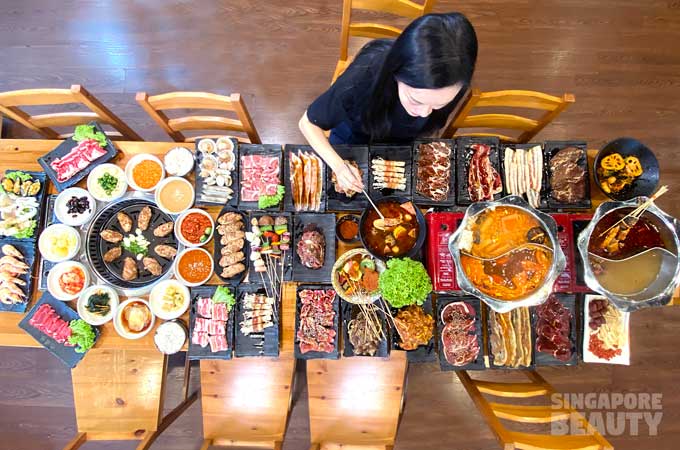 Yi Zi Wei (忆滋味) buffet is having a 6-in-1 BBQ and steamboat buffet starting from $19.90+. Enjoy Chinese and Korean fusion Themed Buffet with a 3 adults and fourth adult dine free promotion from 1st Feb till 28 Feb 2020, exclusive to the peace centre 2nd Yiziwei(忆滋味) branch. They have ongoing promo outside of this period, do call them for the latest update.
This 6-in-1 buffet comes with unlimited BBQ & hotpot meats, seafood, army stew, Mala Xiang Guo, chuan chuan Chinese Style, Fried lok lok and Mala tang (soup version of mala xiang guo).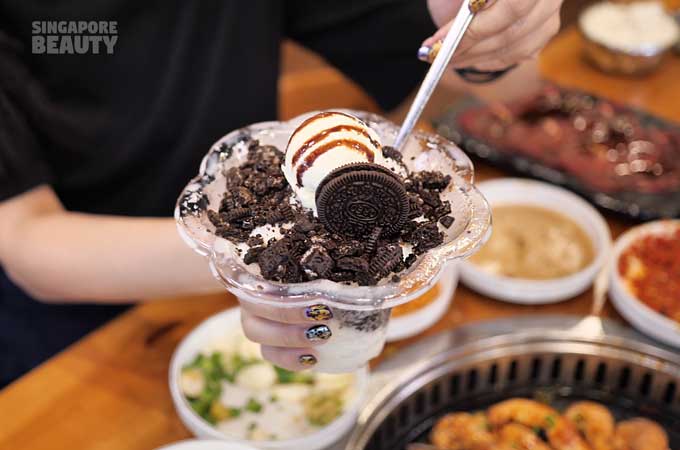 For every 4 pax adult diners, there is a complimentary Oreo Bingsu. This Bingsu is made in house with shaved milk flakes, dressing with layers of crushed Oreo cookies and condensed milk, topped off with more crushed Oreo, chocolate dressing and a scope of vanilla ice cream. (Note: Bingsu is a limited February 2020 offering, might not be available)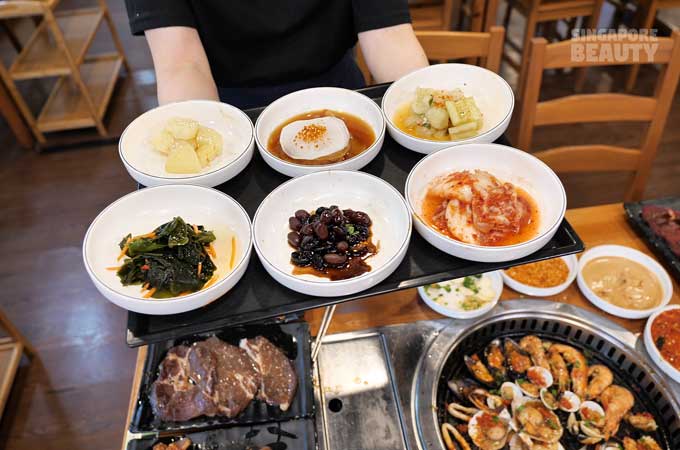 They also serve side dishes "Banchan" before each meal to compliment the BBQ and hotpot buffet items.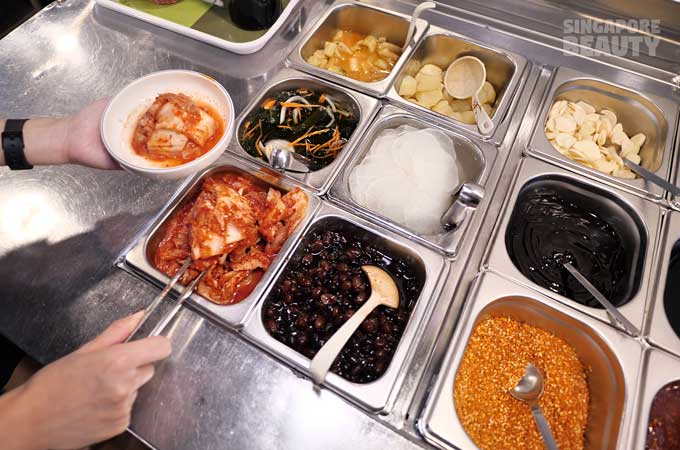 These banchan are free flow and available for refill at the condiments counter.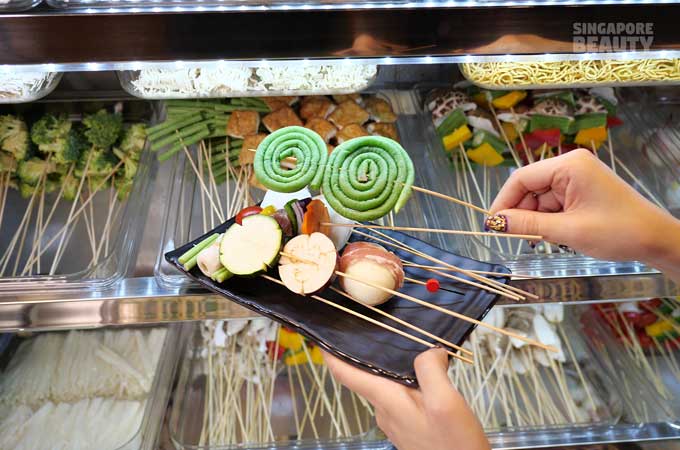 Choose your own items from the display chiller for Mala tang, fried lok lok, mala xiang guo and chuan chuan.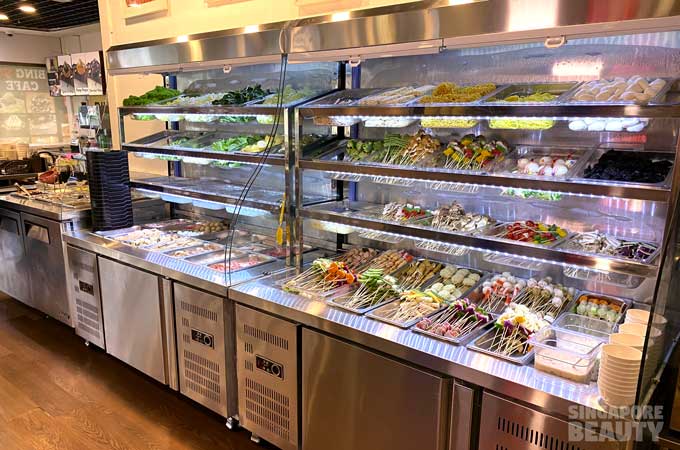 With over 70 choice of skewers, greens, surimi carbs, meats and seafood, you will be spoilt for choice.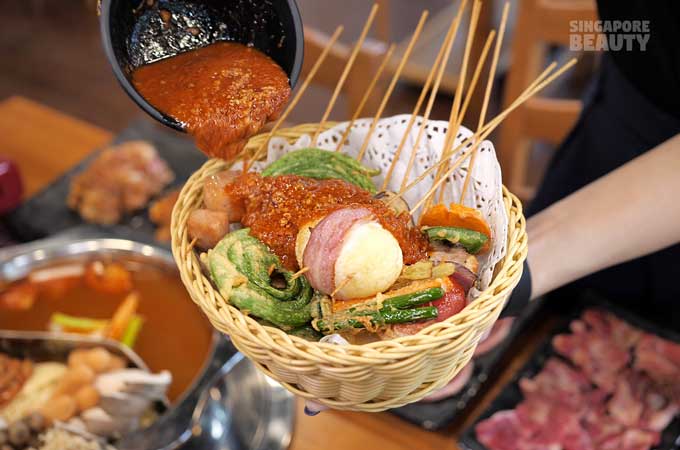 Here's the lok lok with thick sweet & spicy gooey sauce. These are coated in a light batter and fried till golden brown for a crisp texture.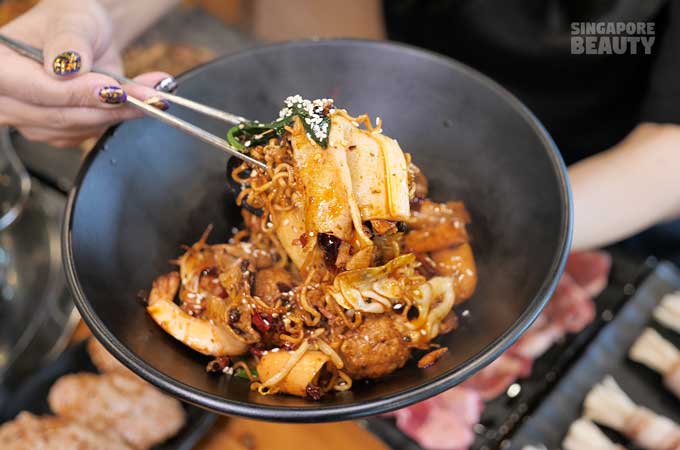 Customise Mala xiang guo with spice level of your choice – a little spicy, moderately spicy, very spicy and extra spicy. These are poached before they are stirred fry quickly with a few toss and served to you smoking hot.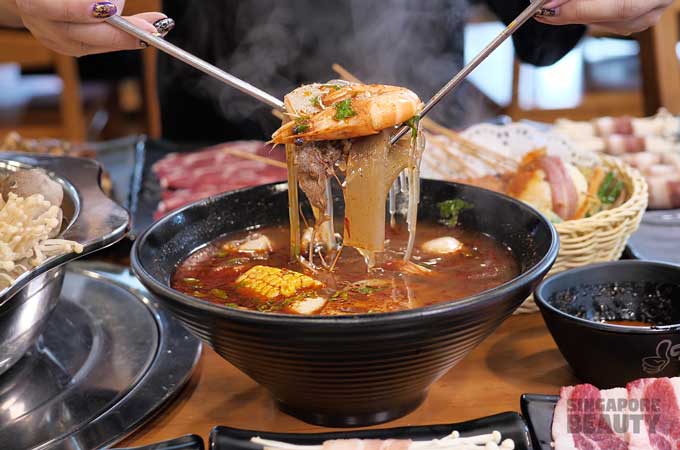 For those who love a soup verion of Mala xiang guo, you can try the Mala tang.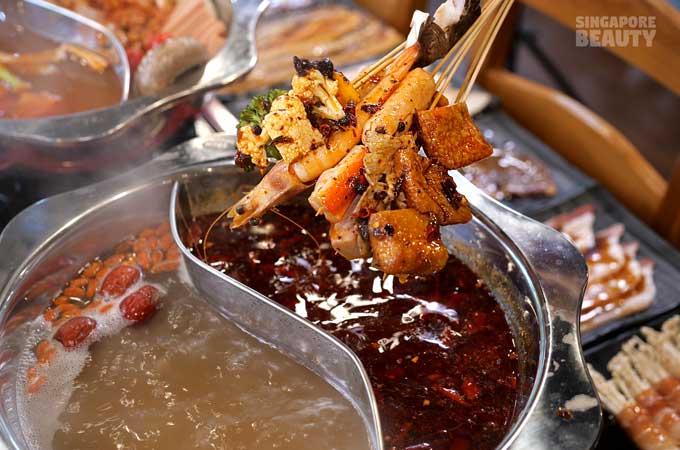 Choose your own chuan chuan from the display chiller and dip these skewers in the Mala broth, tomato or the chicken soup.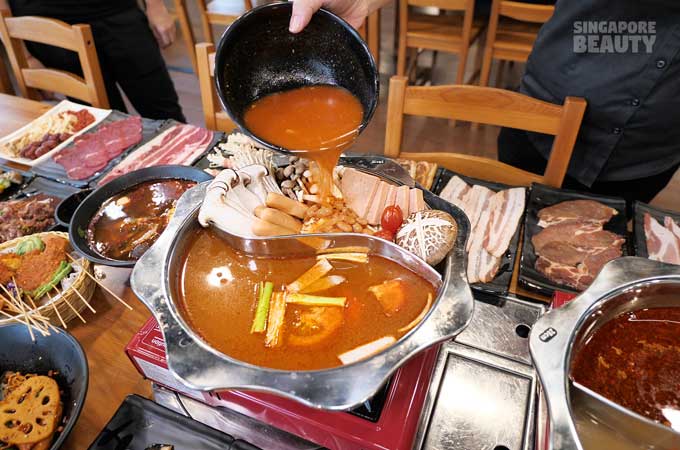 For fans of Korean Army stew, you can have unlimited toppings such as cheese sausage, luncheon meat, baked beans, ramen, king mushroom and any other topping you fancy. Only available at the new Yi Zi Wei outlet at Peace centre.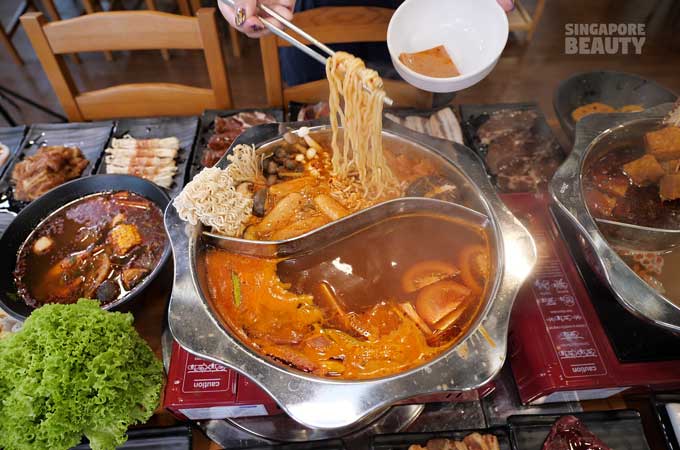 Slurp up those flavourful noodles infused with rich kimchi coup base.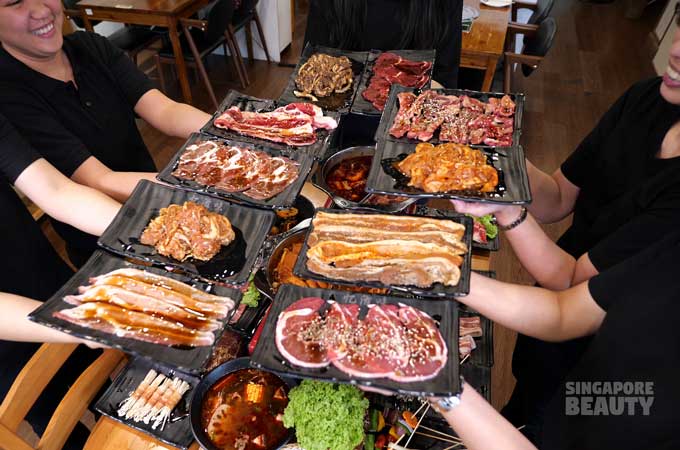 To top it off, enjoy a good selection of meats – pure cuts, spice and marinated meats (beef, chicken, mutton and pork) here.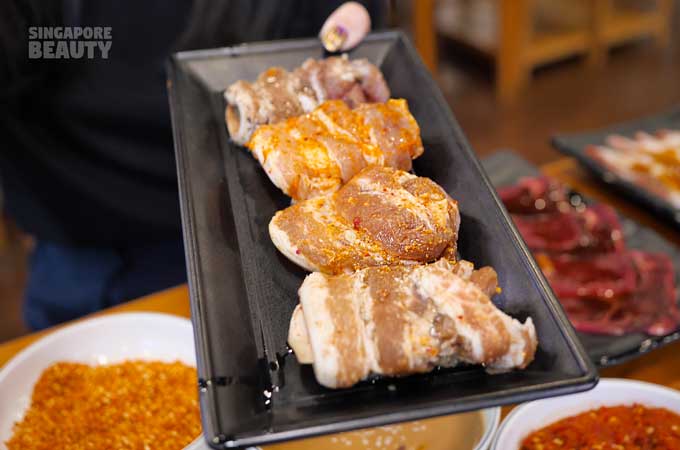 This is the chef's recommendation "Four Heavenly Kings" for marinated meats in four flavours – Mala, honey, si fang and black pepper.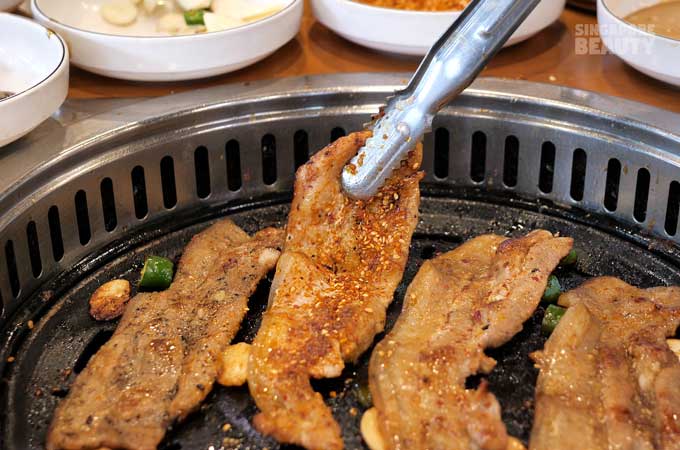 Grill them well and add some garlic pepper for extra kick.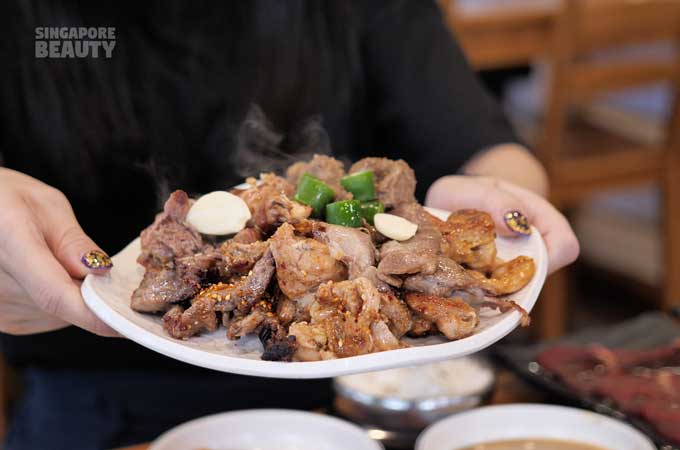 Create your own platter of sizzling grilled meats.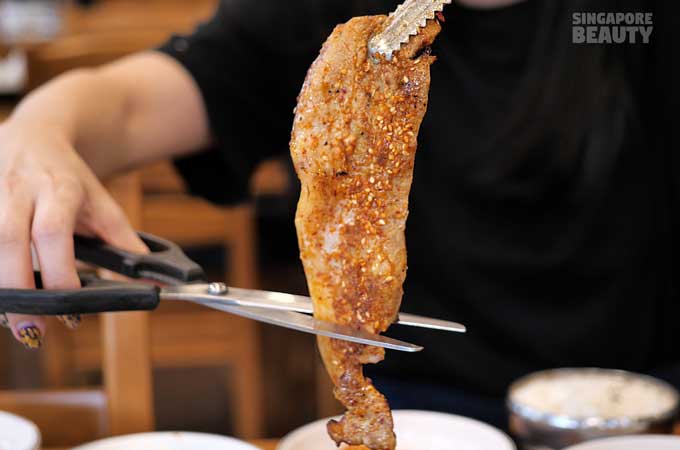 Cut these to bite size and enjoy these with lettuce wraps.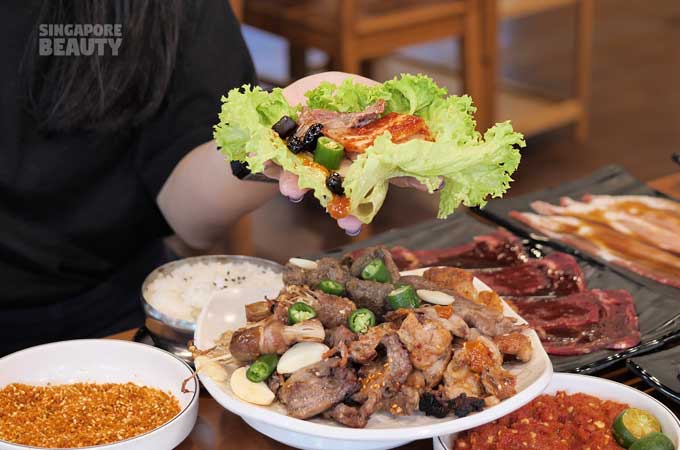 Grilled on the Korean BBQ grill plates and eaten as lettuce wrap "Ssambap" with bite size grilled meats, garlic, green pepper, kimchi and Ssamjang sauce.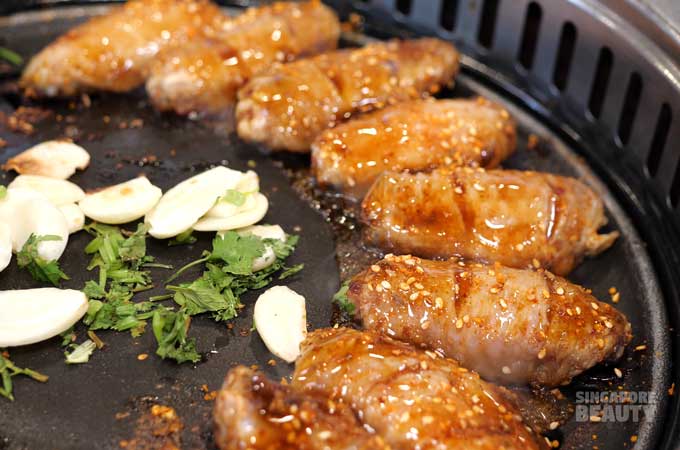 Grilled some chicken mid joints with their special sauce for an extra flavourful treat.
For seafood lovers, help yourselves to the seafood (prawns, squid, lala, bamboo clams mussels, fish chunks) at the DIY counter.
Help yourself to shabu shabu pork and beef at the display counter.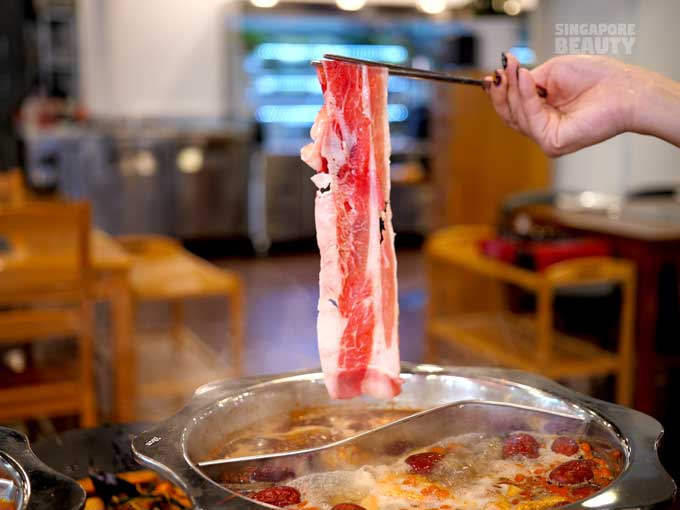 These are shabu shabu meats for the hotpot soup bases – tomato, Mala and chicken soup. The large cut when cooked is a delightful ribbon of tender meat.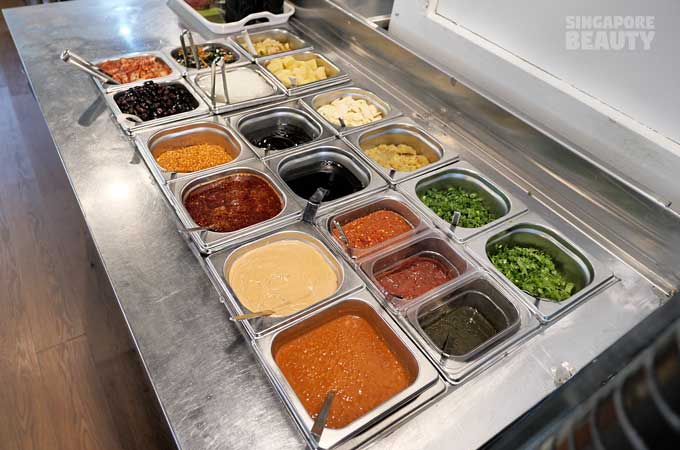 There are more than 17 condiments to compliment these meats such as Ssamjang sauce, fermented bean curd, peanut sauce, sambal sauce made in house, special sauce and many more.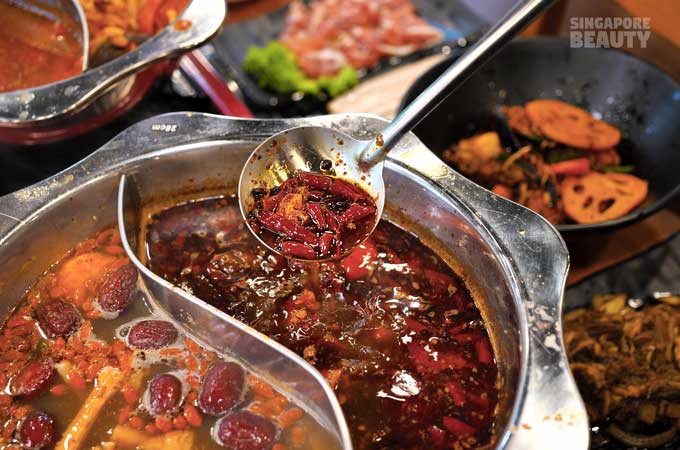 Choose a spice level you would enjoy for the Mala soup base or for the chicken soup for a herbal flavour soup base.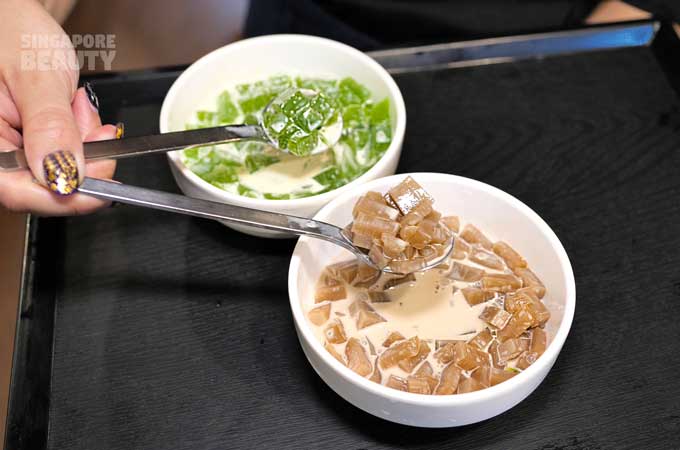 How about some unique coffee and pandan dessert made from scratch using freshly grounded coffee beans and pandan leaves?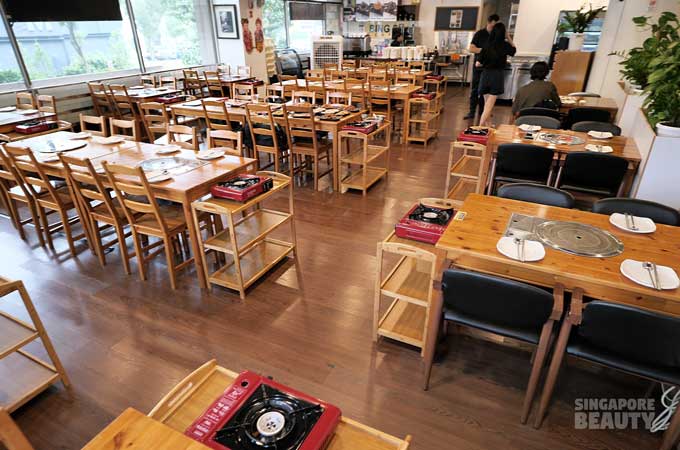 Indoor dining environment with built in Korean grill plates in a cosy setting.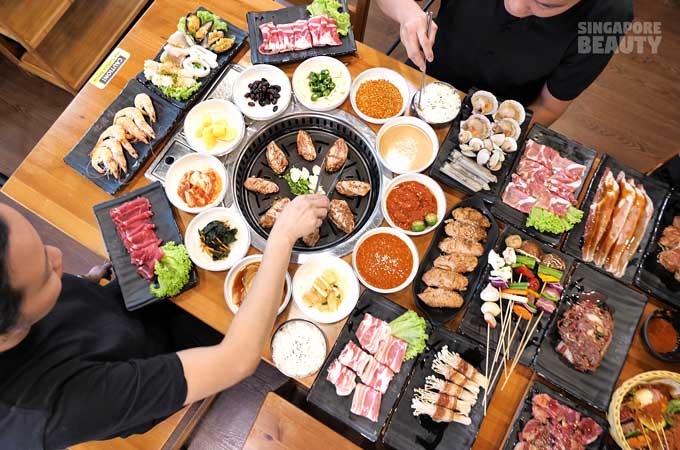 Head over to Yi Zi wei today for this 6 in 1 buffet.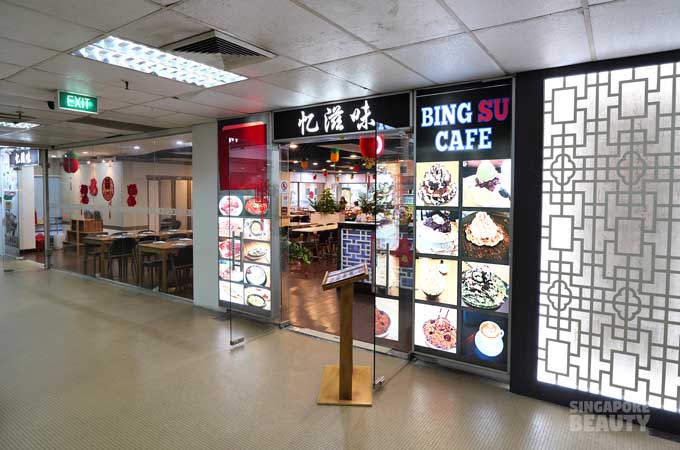 This featured branch is the newly opened outlet at Peace centre, level 2. The items in this promotion for bingsu, banchan, army stew, 1 eats for free with 3 paying adults is only exclusive to the Peace Centre outlet from 1 feb till 28 Feb 2020.
Peace centre outlet is permanently closed.
Adult 6-in-1 BBQ & steamboat buffet price:
Mon-Sun Lunch (11am till 3pm)
Adult $19.90+
Kids (4-11 years old) $9.90+
Mon-Sun Dinner (3.01pm till close)
Adult $29.90+
Kids (4-11 years old) $15.90+
Kids (below 4) eats free!
All prices subject to 10% service charge, no GST.
PROMO 1: Redeem 1 Oreo Bingsu (U.P $12.80) for every 4 Pax adult diners , unlimited banchan, 1 pot of army stew , 1 eats for free with 3 paying adults is only exclusive to the Peace Centre outlet from 1 feb till 28 Feb 2020.
Dine time:
2 hours
Buffet operating hours:
Monday – Sunday: 11am to 11 pm (Peace Centre outlet)
Monday – Sunday: 11am to 4am (Geylang outlet)
Last order : 1 hour before closing.
Location:
New outlet: 1 Sophia Road, Peace Centre, #02-01/02, S228148.
Other Outlet: 1 Lorong 13 Geylang, #01-01, S388639
Reservations:
Call them at 6358 3368 (Peace Centre outlet)
9097 3288 (Geylang outlet)
Please contact them for the latest price update.
Brought to you by Yi Zi Wei.