The Three Peacocks buffet is having a Korean Themed Buffet this CNY period from 13 Jan 2020 all the way to 13 Feb 2020.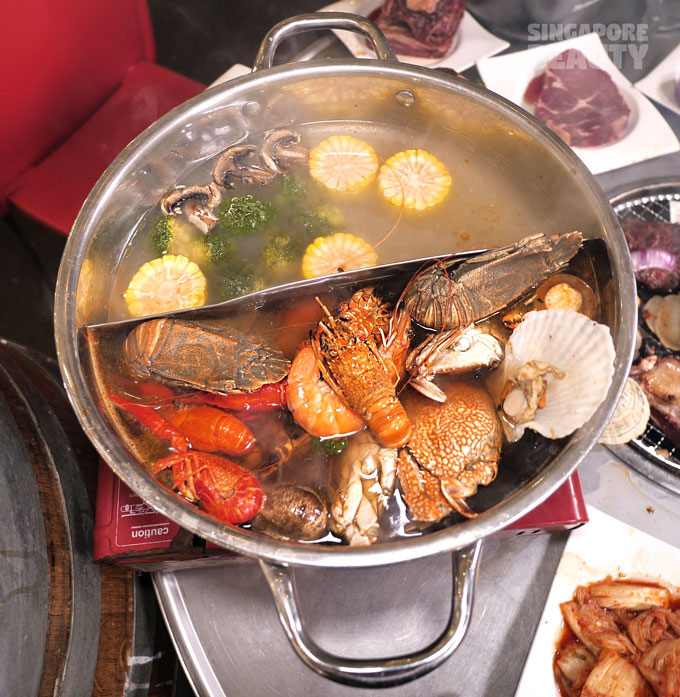 For 5 Pax adults diners or more, you can redeem a free hotpot duo soup base (U.P $22+)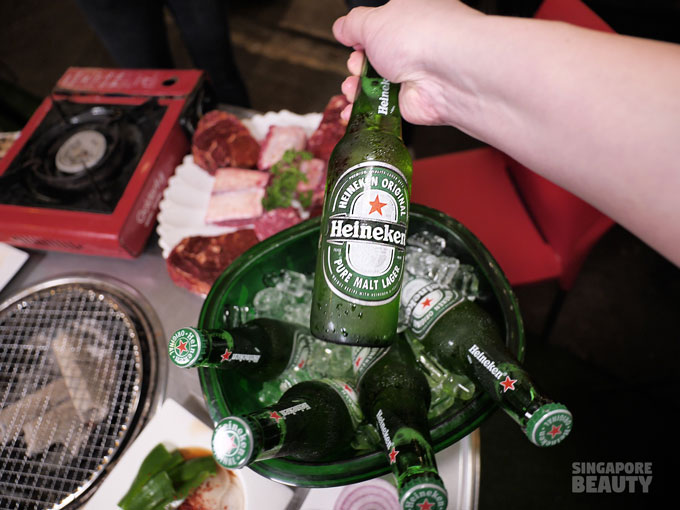 or a bucket of Heineken(5 bottles).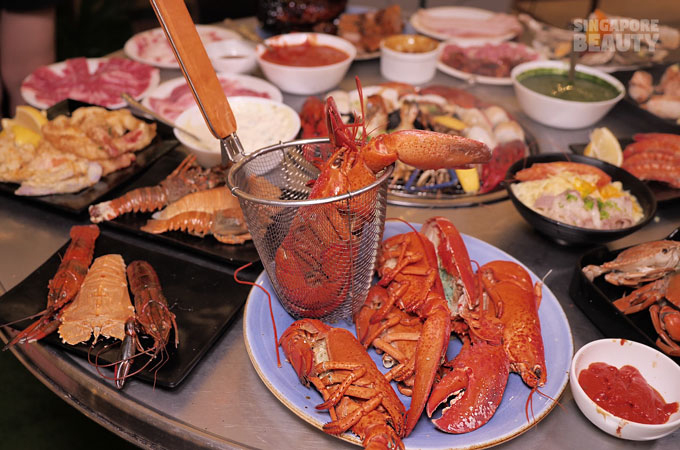 Besides the above, each diner can also redeem half a Boston lobster dressed in rich garlic butter sauce.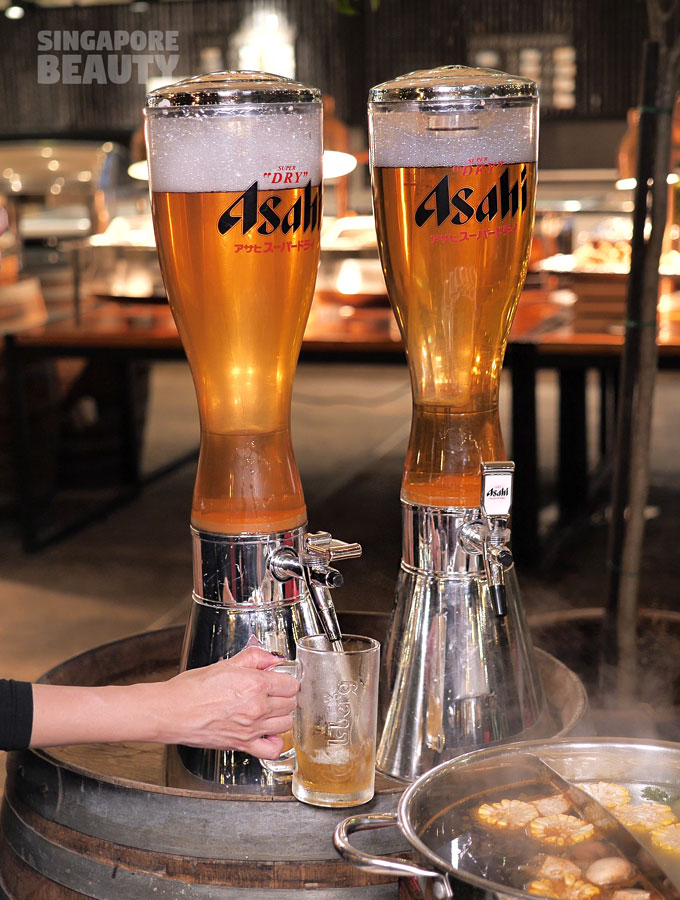 For those who loves a good beer to go with the BBQ seafood and meats, you may add on two (3 litres each) Heineken beer towers at $100 nett. (U.P of 1 tower is at $69.30 nett).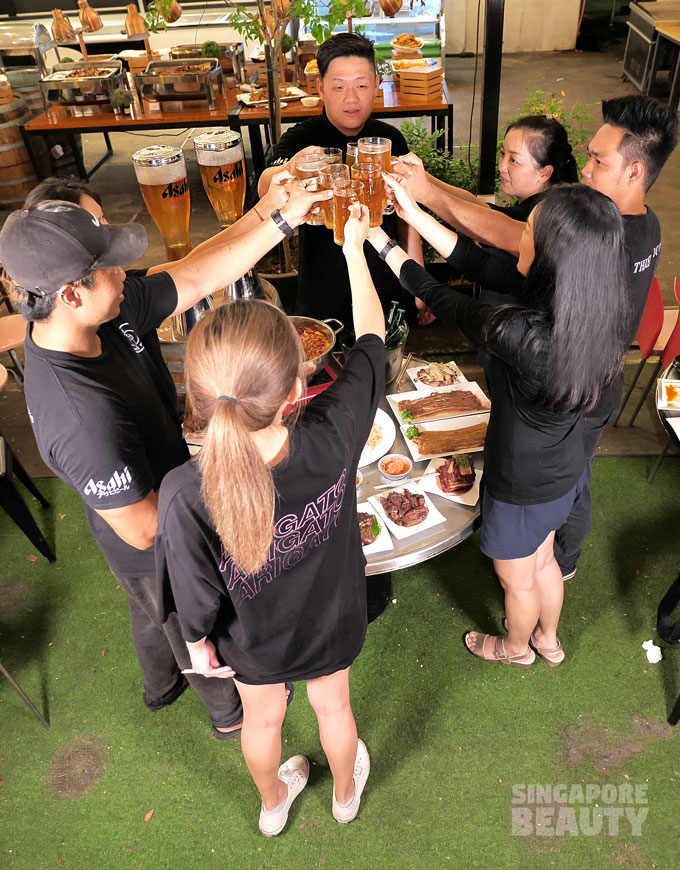 This is a great place to celebrate this coming CNY for large groups.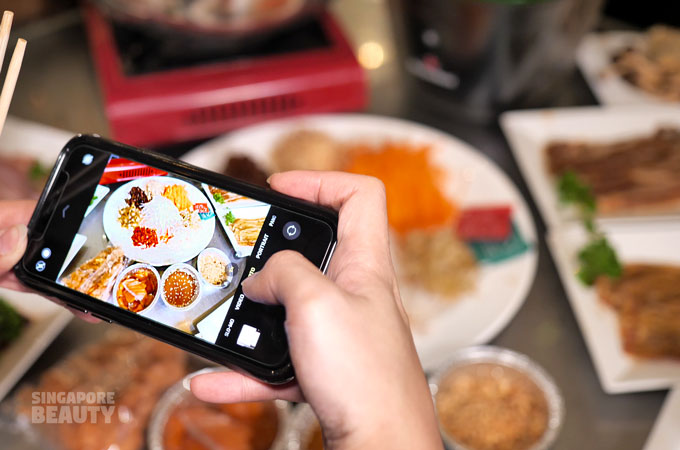 For this CNY, there is no surcharge at The Three Peacocks, the buffet price is locked all the way pass CNY till 13 Feb 2020.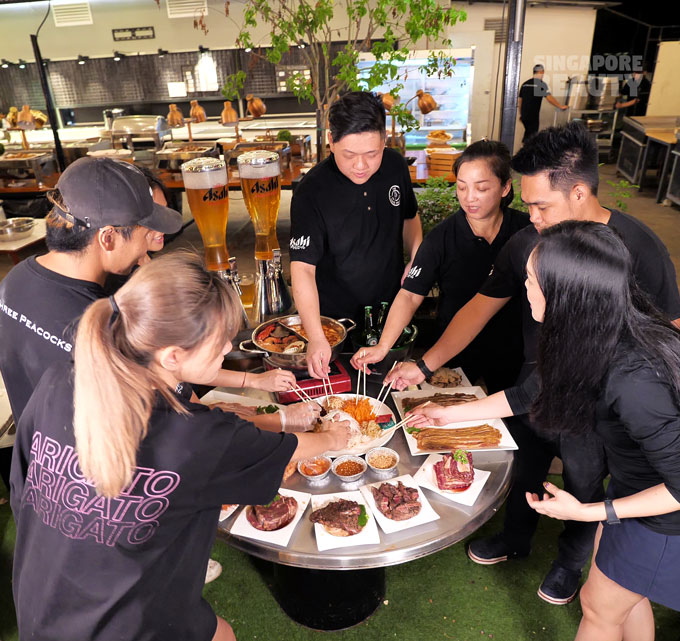 Lou-Hei or Yu Shen is also available at The Three Peacocks at $16 nett with unlimited salmon sashimi as toppings.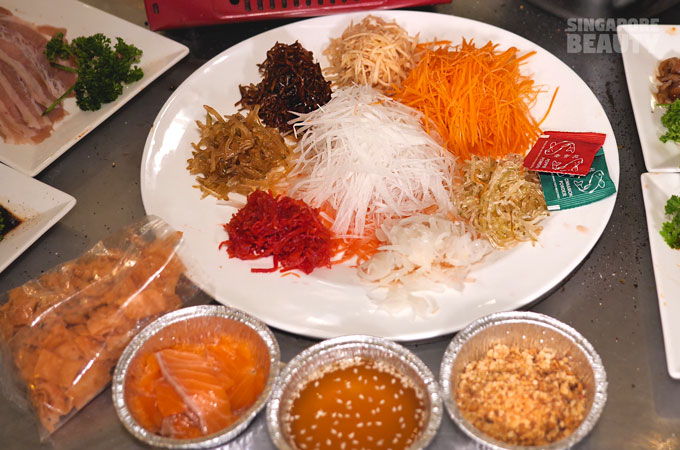 Get a set of Lo Hei, enjoy good luck and prosperity all through 2020!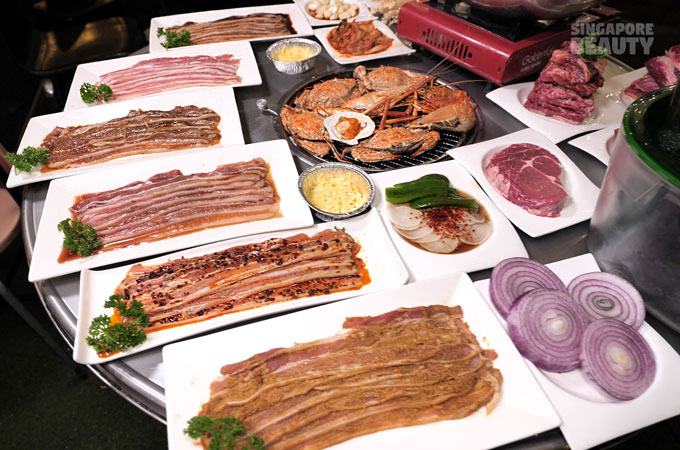 They are also expanding their selection of meats to include Beef short ribs (Galbi/Kalbi), 100g Ribeye Steak (Deungsim), 2 types of marinated beef (Bulgogi), marinated pork belly (Samyeopsal) in 6 flavours (Korean spicy, BBQ sauce, Mala, Korean Bulgogi, Japanese curry and Teriyaki sauce), non-marinated beef steak, BBQ pork ribs and Mala roasted meat.
Check out these stacks of ribeye steaks and beef short ribs.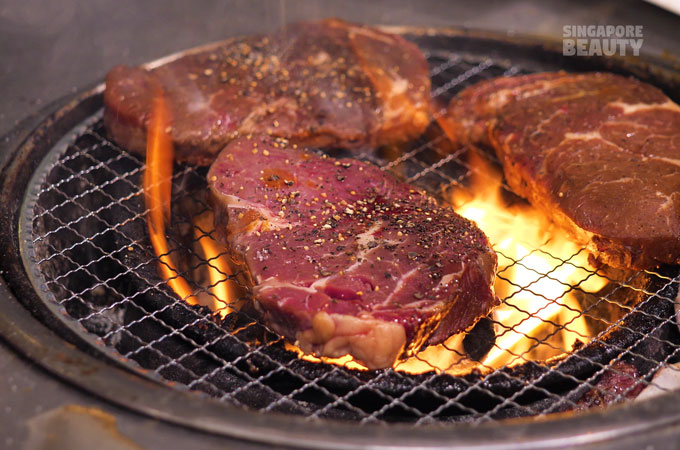 Best cooked to medium rare and lightly seasoned with some crushed black pepper and rock salt on the grills.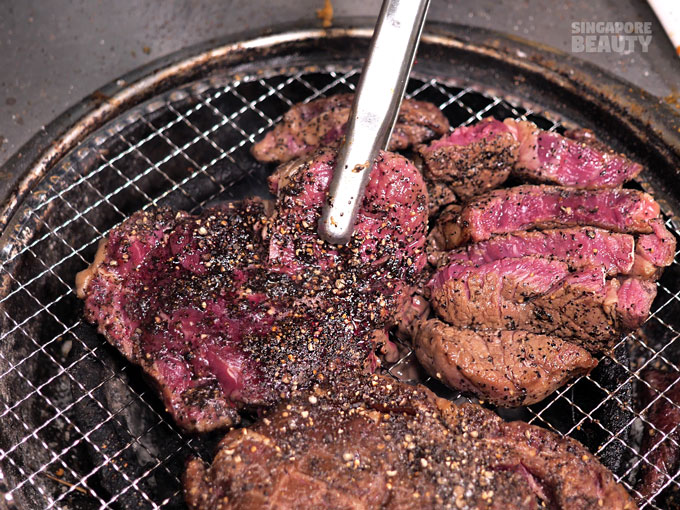 Grill them lightly on each face to seal in the juices.
These cuts will be tender and juicy if you cook them right.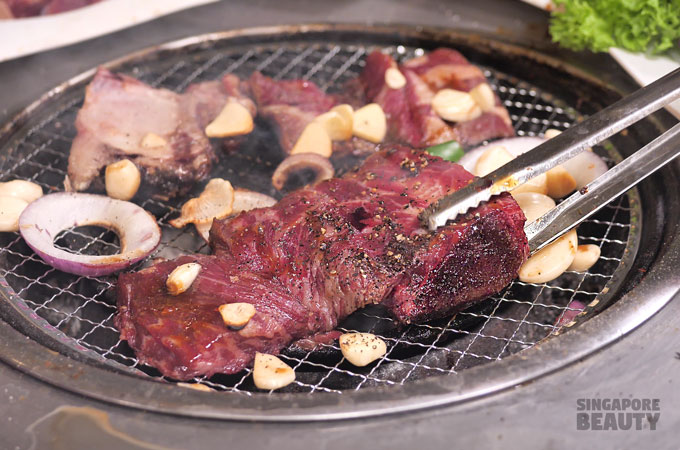 Enjoy these beef short ribs with some sliced garlic and flavour it with some beer atop it if you are feeling adventurous. Cook these till they are brown for a smoky flavour.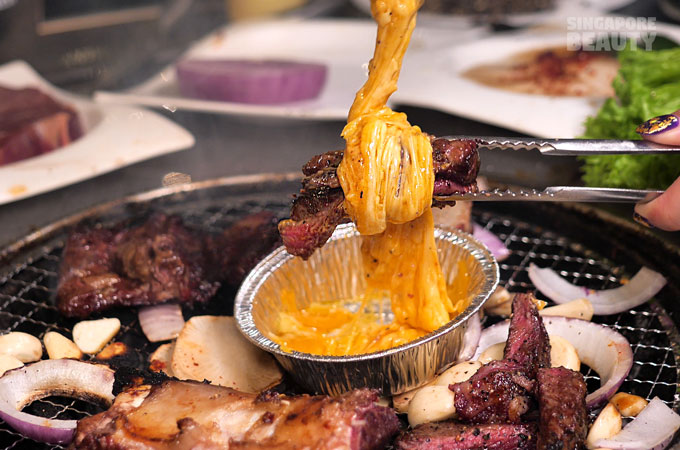 Enjoy a rich cheesy string wrap beef steak with hot melty cheese.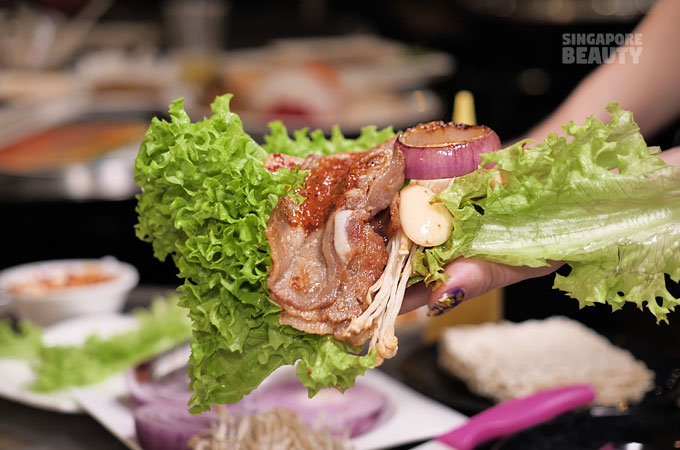 Have unlimited Korean lettuce wrap (Ssambap) with the flavourful pork or beef steak and top it off with some thick zingy sauce for a mouthful of refreshing delight.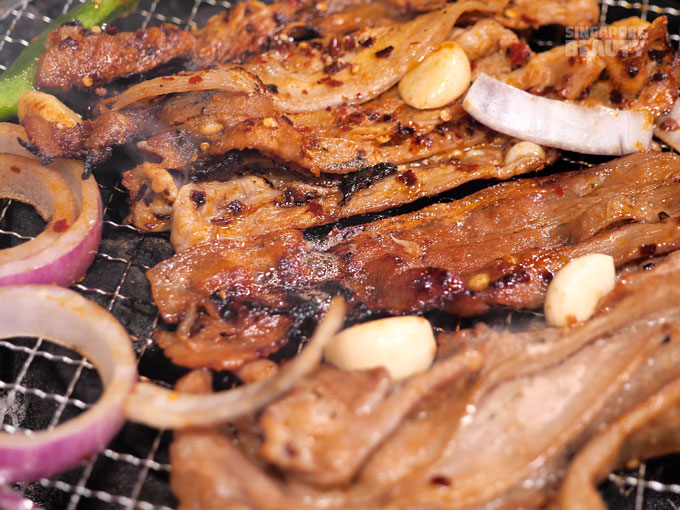 Roast the marinated pork belly with some garlic and onion for extra peppery kick.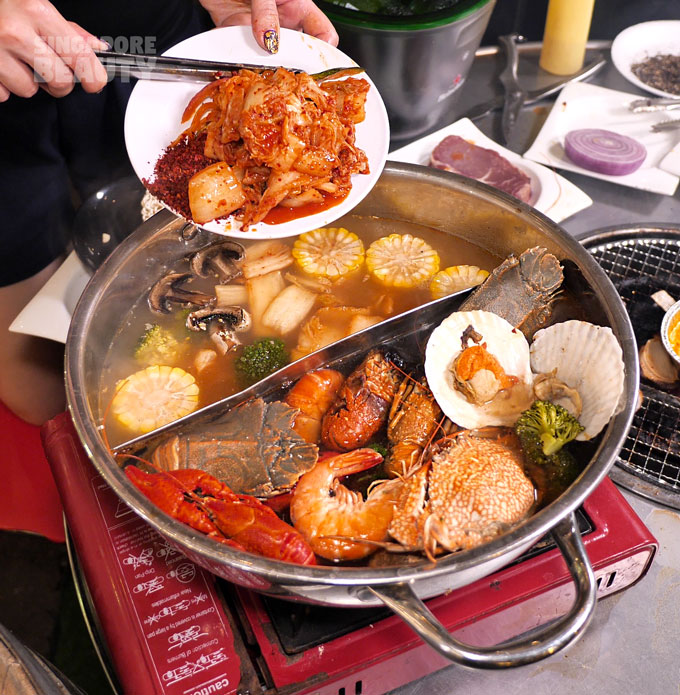 DIY your own Kimchi Jjigae (a savoury spicy Korean stew) with the seafood hotpot soup base.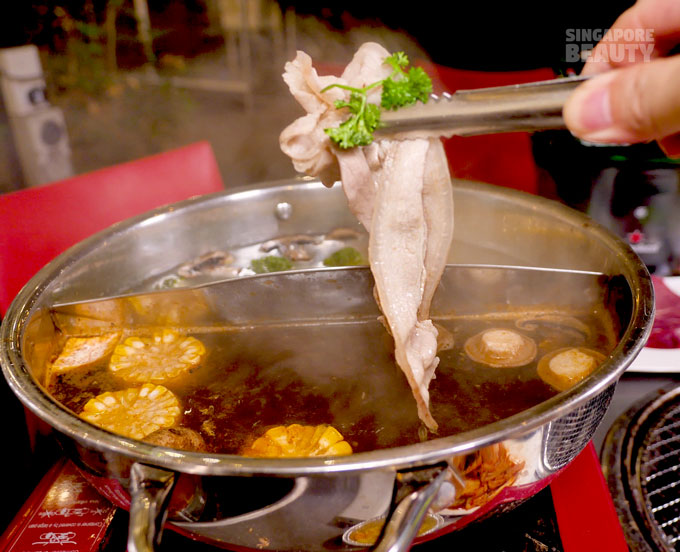 Add pork belly, kimchi, grounded chilli pepper to fully enjoy the flavours of kimchi.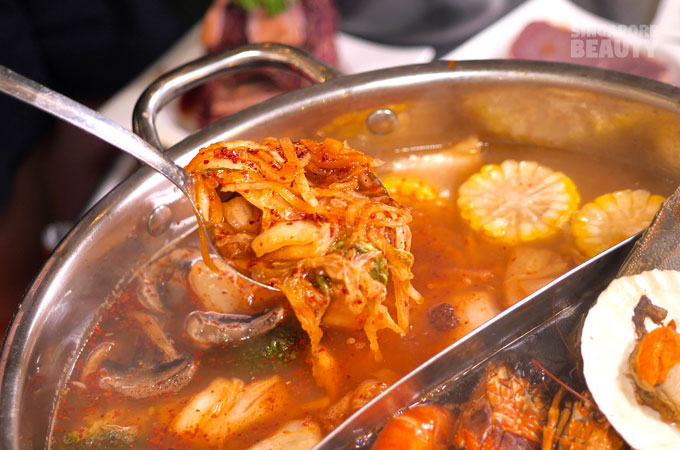 Soup base is sour, full of umami, spicy with sweet undertones. Control the intensity of the flavour by varying the amount of kimchi added.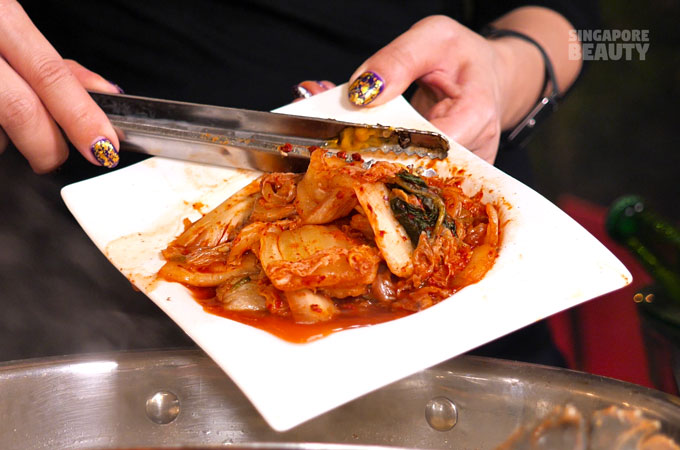 They also have banchan (side dishes) on rotational basis such as picked radish, Oi Muchim (spicy cucumber salad) and kimchi.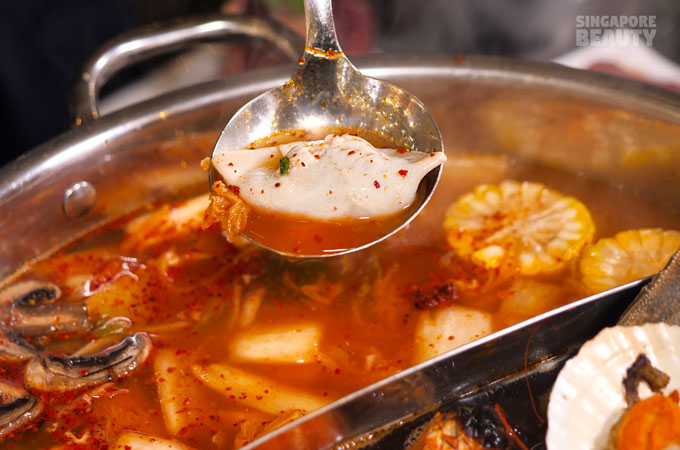 Korean buffalo wings in spicy sauce, Korean dumplings (Mandu) and kimchi cheese ramen.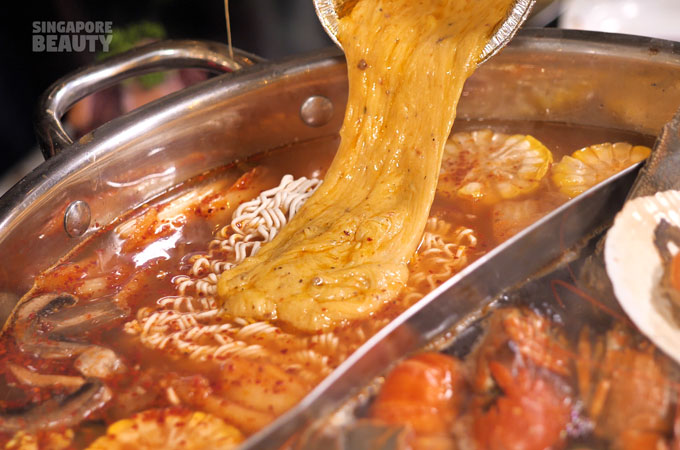 Enjoy your kimchi ramen with a rich blanket of stretchy cheese.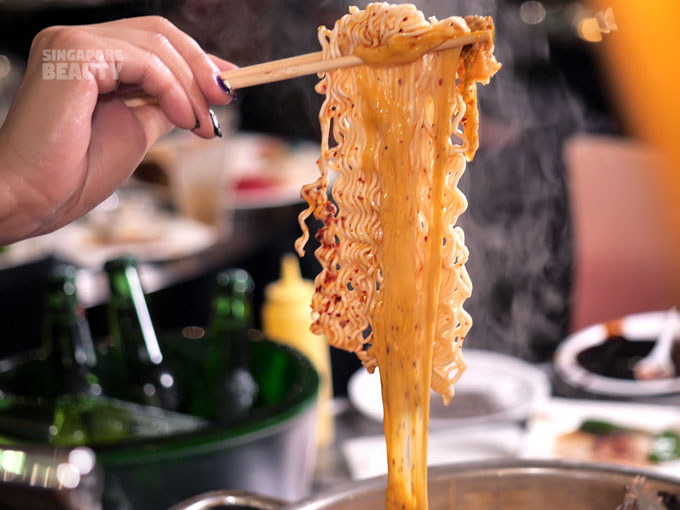 Check out the cheese pull.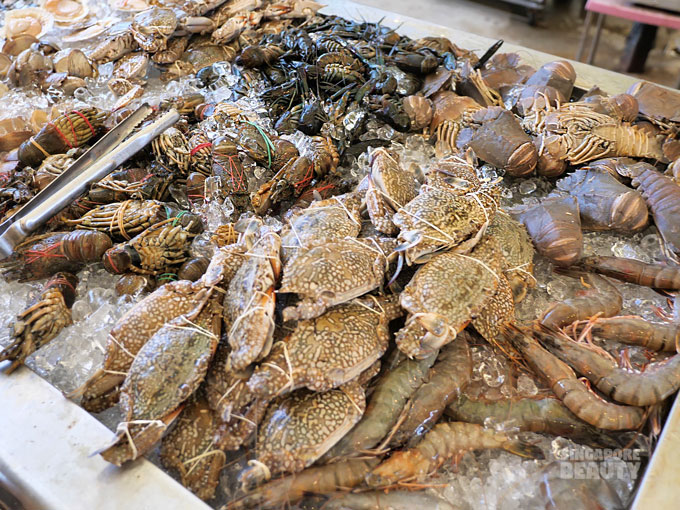 The seafood ice bed has different types of shellfish, baby lobsters, crawfish, slipper lobsters, Thai river prawns, flower crabs, scallops.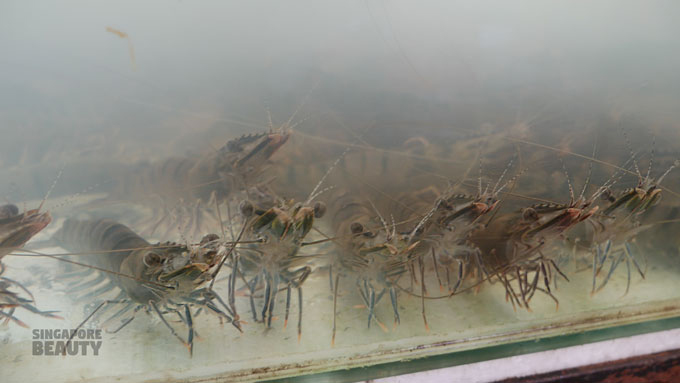 They also offer unlimited catch-your-own live tiger prawns, dispatch-for-you live mud crab and shuckled-for-you live oysters as part of the buffet.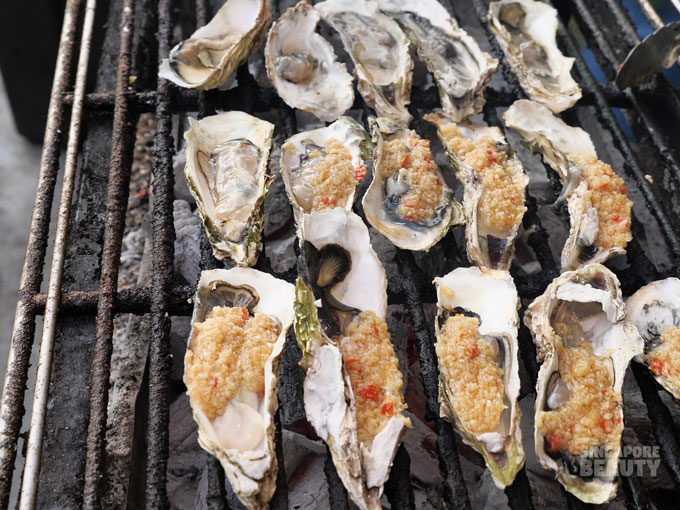 They also have free flow charcoal BBQ garlic oysters.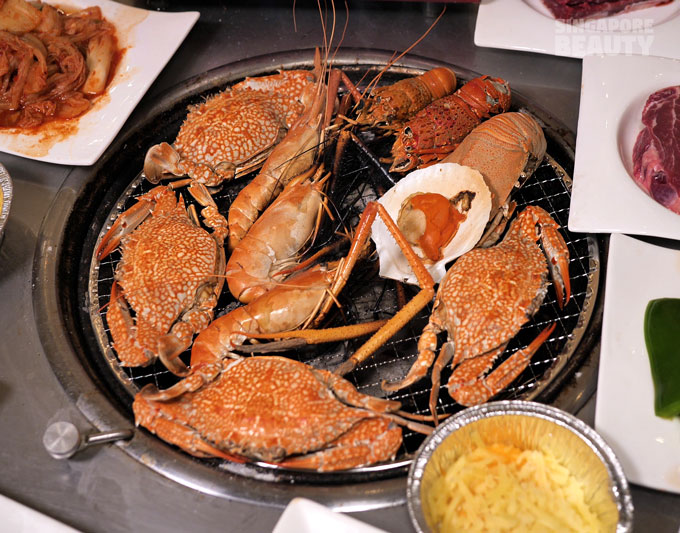 Enjoy an aromatic char grilled flavour seafood feast of crabs, giant river prawns with head butter, scallops grilling in their own briny juices, baby lobsters, slipper lobsters and many more.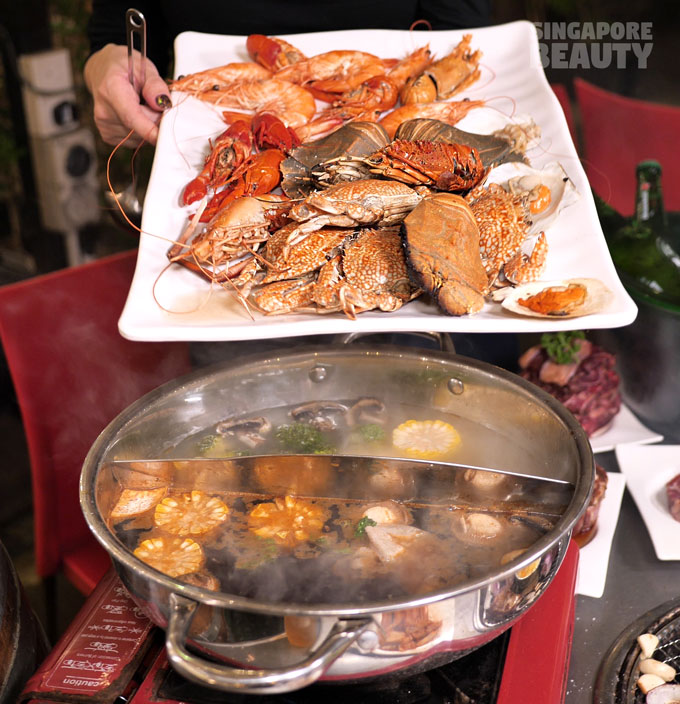 How about a seafood hotpot? Enjoy the natural sweetness from the seafood by hotpotting them.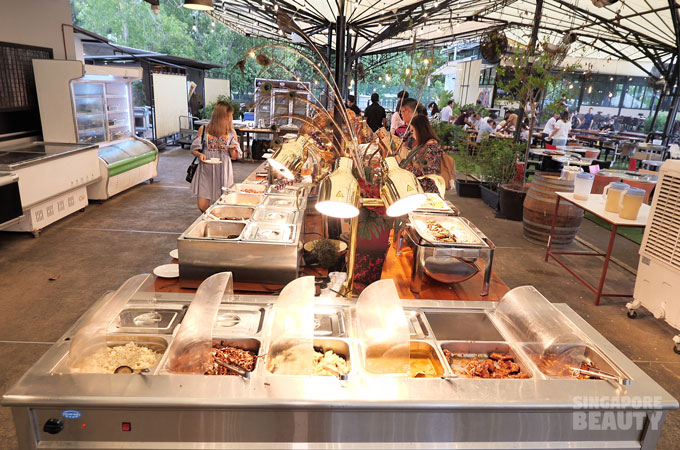 Enjoy a massive amount of cooked food too at this international spread at no extra charge.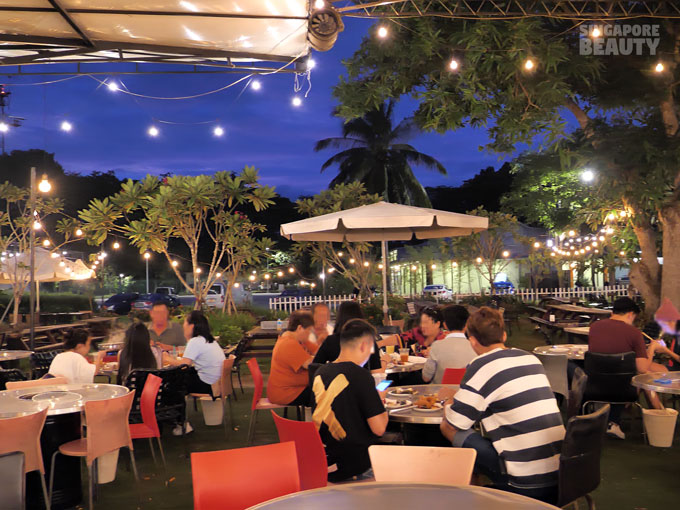 Drink in some stars and enjoy a massive variety of seafood, meats and cooked feast with your love ones.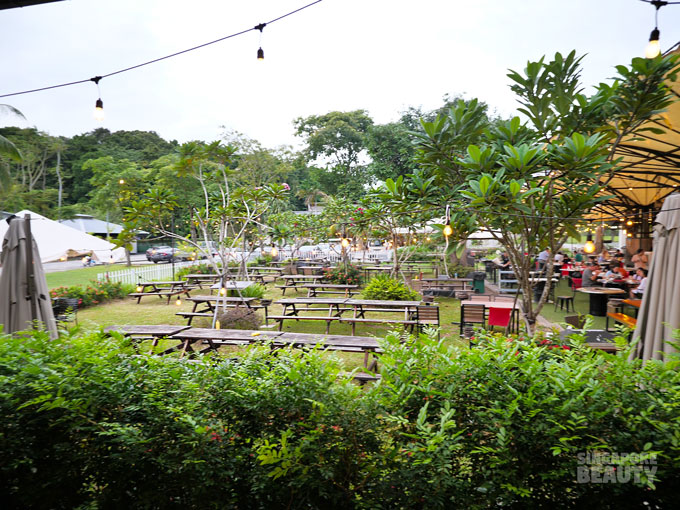 This is a getaway from the city among lush greens. See you at the Three Peacocks soon.
Adult outdoor BBQ buffet price:
Mon-Sun (including PH and Eve)
Adult $41+
Kids (7-12 years old) $20.50+
Kids (6 and below) eats free!
Senior (60 and above) $31+
Add $3.99+ for free-flow drinks
All prices subject to 10% service charge, no GST.
Free half Boston lobster (cooked) per pax
Dine time:
No time limit
Buffet operating hours:
Monday – Sunday: 5pm – 1am
Last walk-in : 10pm
Location:
8 Port Rd, Singapore 117540
(Close proximity to Labrador Nature Reserve)
If you are driving, parking is free with plenty of space available.
15 mins walk from Labrador MRT station (CC27)
Reservations:
Call them at 62510213
Brought to you by The Three Peacocks