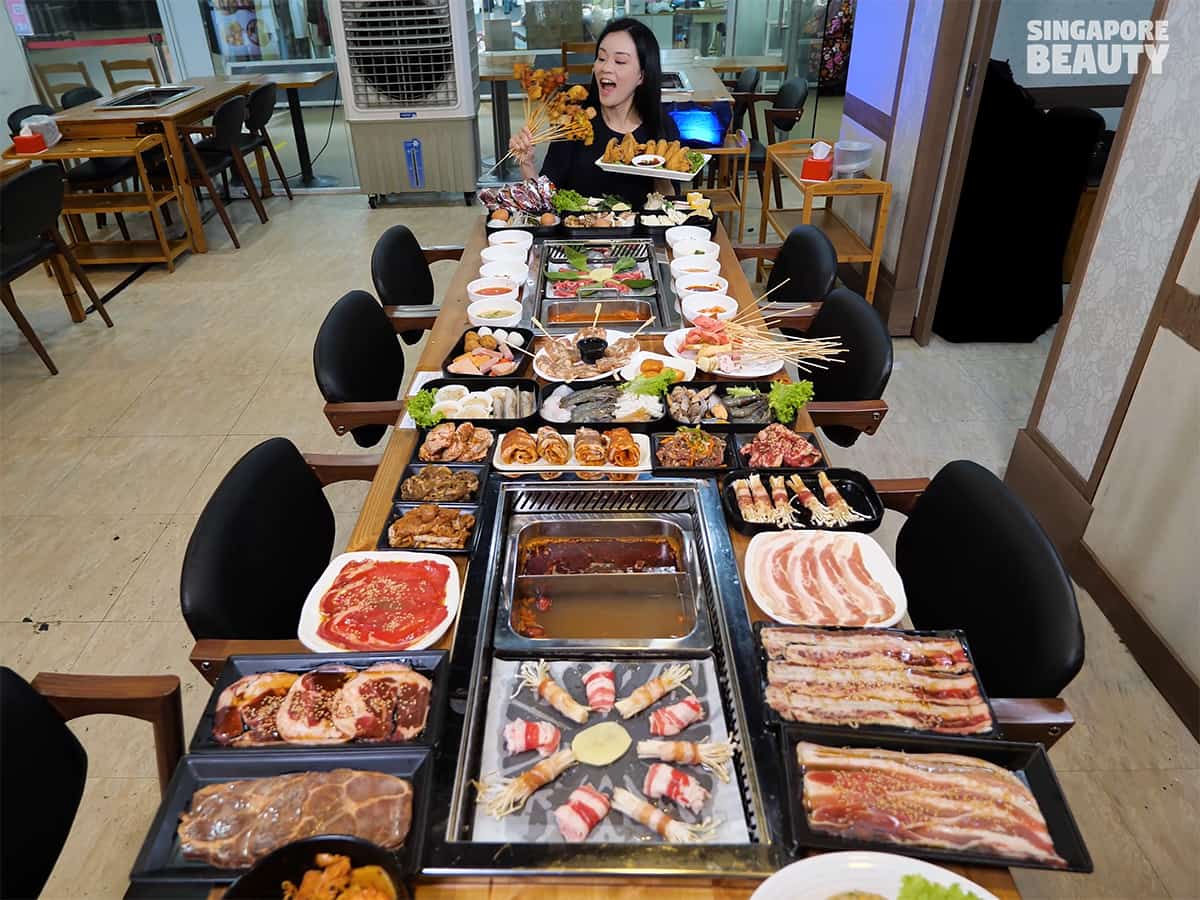 Yi Zi Wei at Peace Centre in Singapore is having an all you can eat 6 in 1 buffet. This 6 in 1 buffet consist of Bbq, hotpot, Mala xiang guo, Korean army stew and fried chicken, Malaysia style lok lok, mala chuan chuan and Thai style tom yum Mama and moo ping.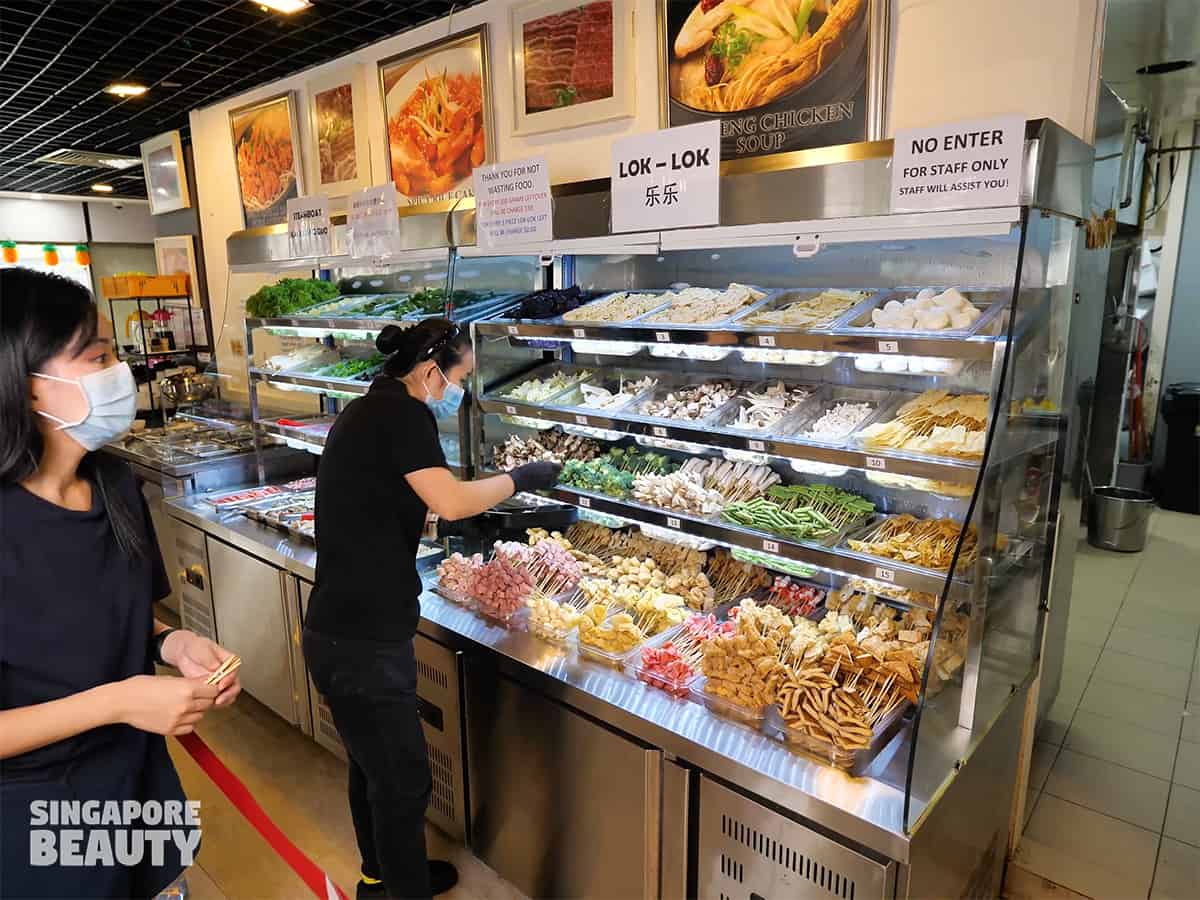 Yi Zi Wei at Peace Centre Buffet has over 70 items on their menu, from lok lok, greens, fungi, marinated meats, seafood, shabu shabu meats, condiments and banchan. The buffet items are displayed in a chiller with staff-assisted buffet line to assemble your selections.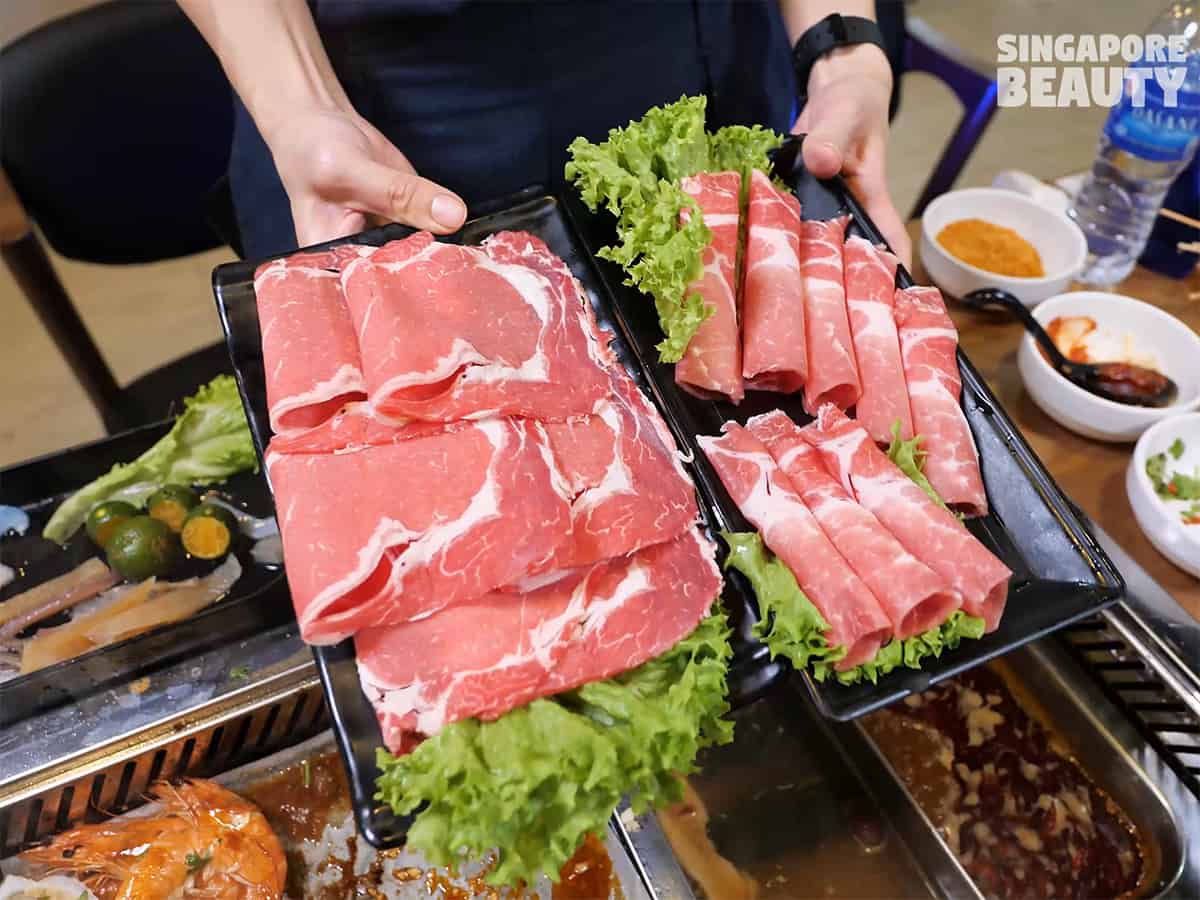 Yi Zi Wei at Peace Centre, shabu shabu meats and marinated meats, please order from their crew. The crew will make recommendations based on your preferences. The meat are prepared and served direct from their kitchen instead of picking from the display chiller.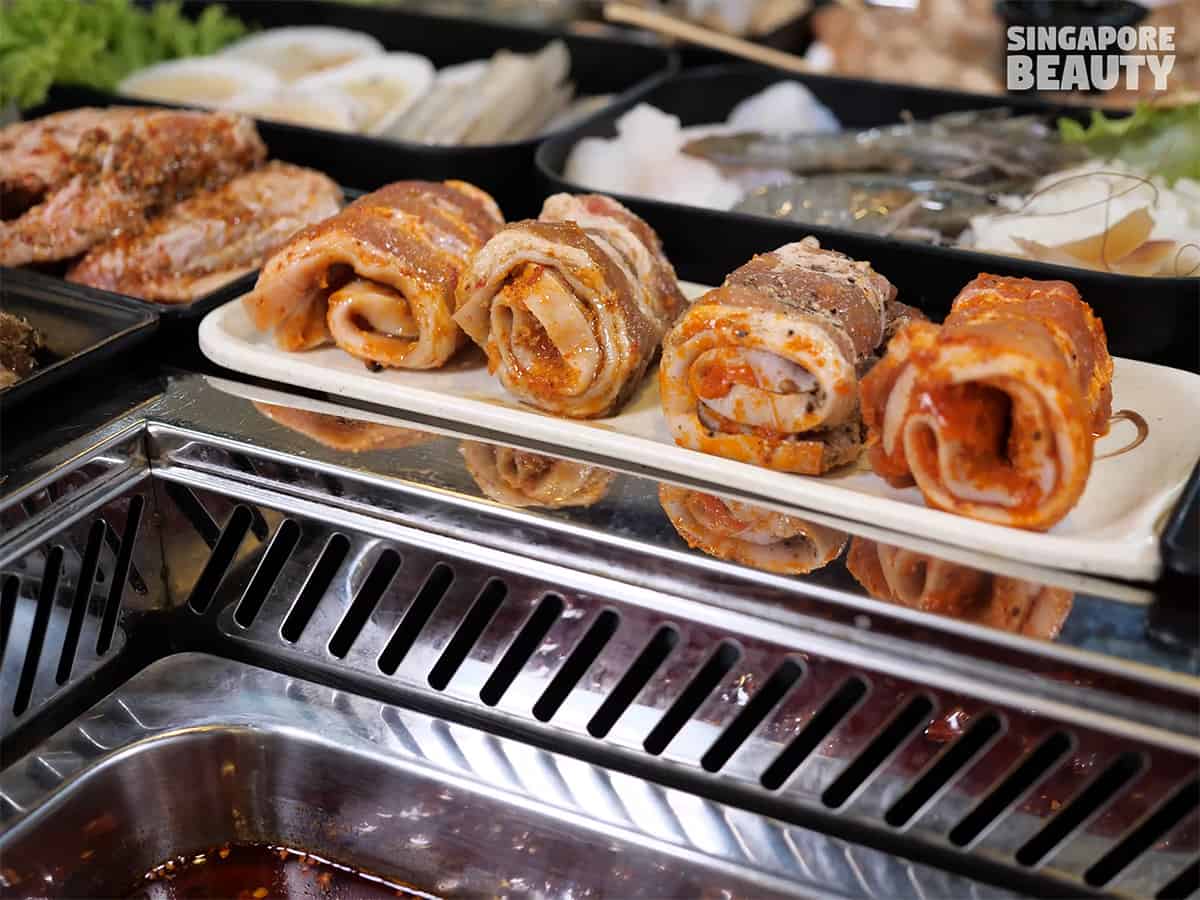 Yi Zi Wei at Peace Centre is famous for their four heavenly king marinated meat platter. This platter consist of pork belly marinated in 4 flavours, mala, black pepper, honey and si fang"secret recipe".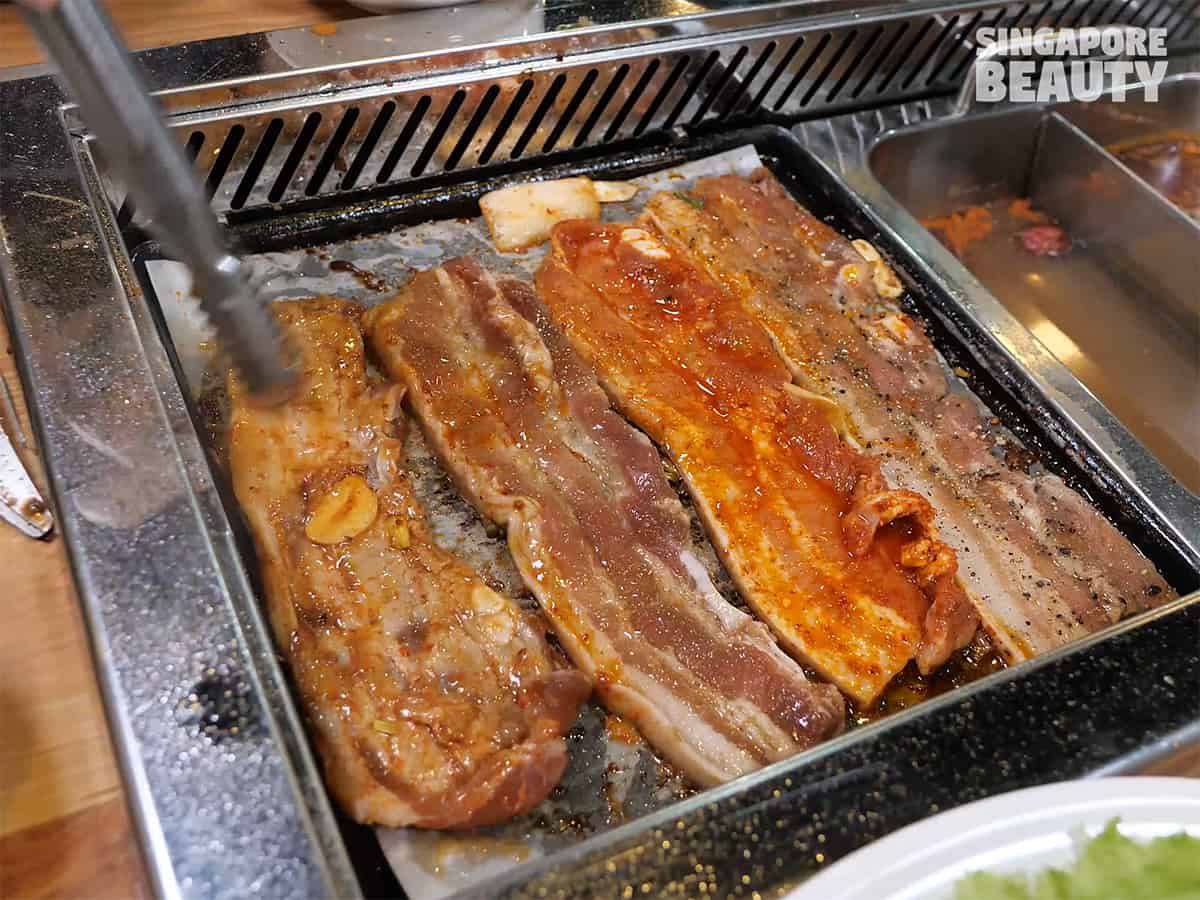 The pork belly are thick cuts of meat that are best enjoyed grilled and cut to bite size to serve. Enjoy juicy chunks of these meat with some soft bones and bouncy chew from the fatty sections after it is cooked.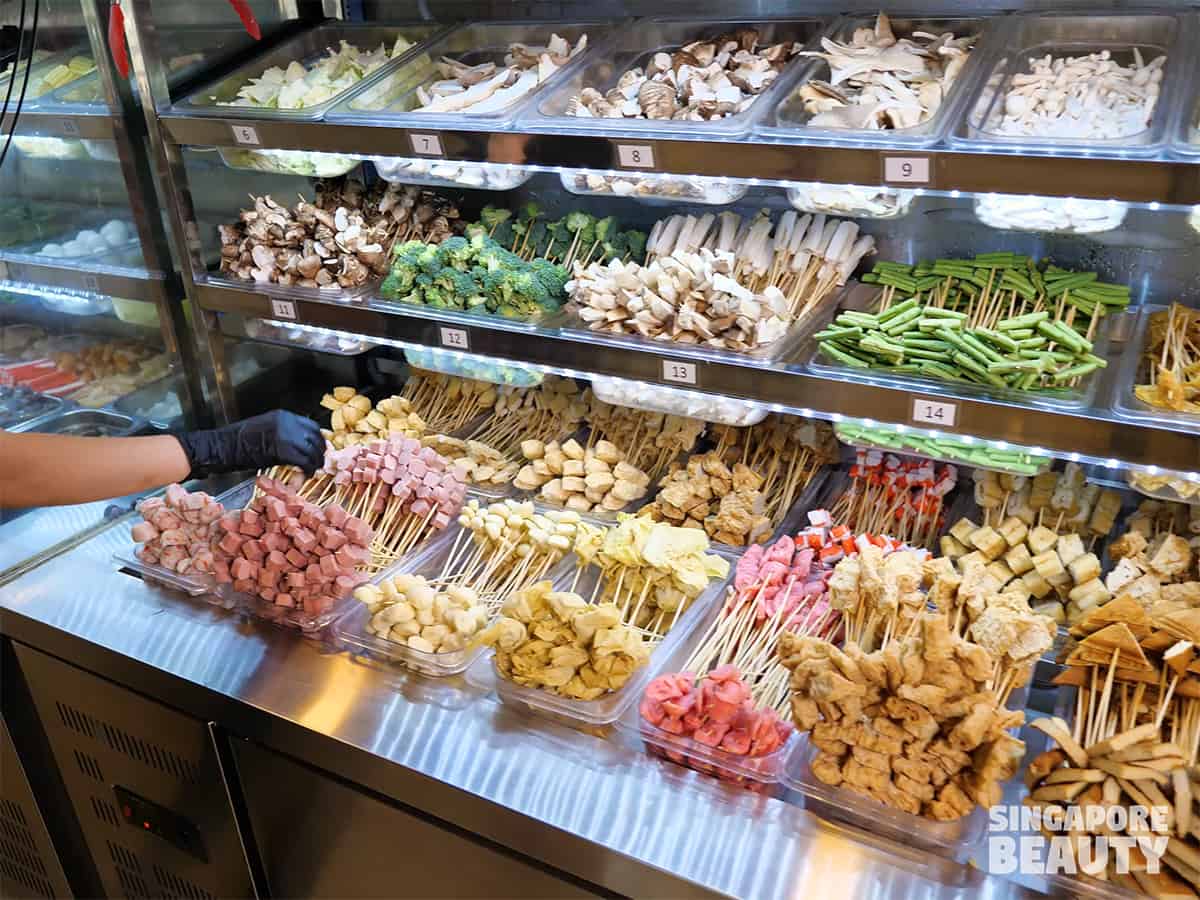 Yi Zi Wei at Peace Centre also has some interesting choice for their Malaysia style lok lok and mala chuan chuan. Since we cannot go JB for Malaysia style lok lok, they have brought the lok lok to Yi Zi Wei at Peace Centre, Singapore. The choices available are surimi, Taiwan sausage, fried wanton, garlic cloves, assorted greens, fungi, mock duck, beancurd, beancurd skin roll and so much more.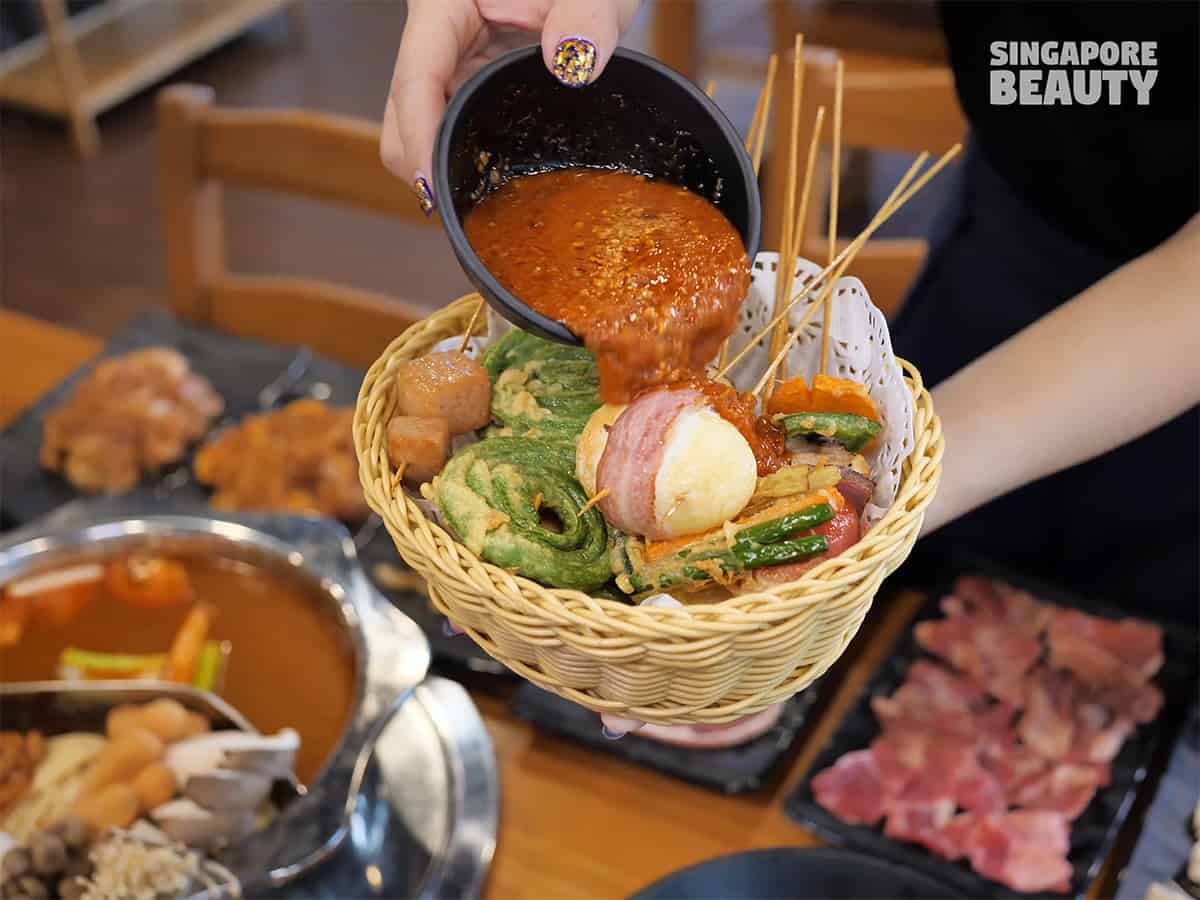 The lok lok are fried till golden brown and served with a nutty spicy sweet sauce. You get the best of both worlds with a nice crispy coating and the flavours from each individual food items. Since the crust is a thin coat of batter, it is a joy to eat as the coating is neither overly greasy nor heavy.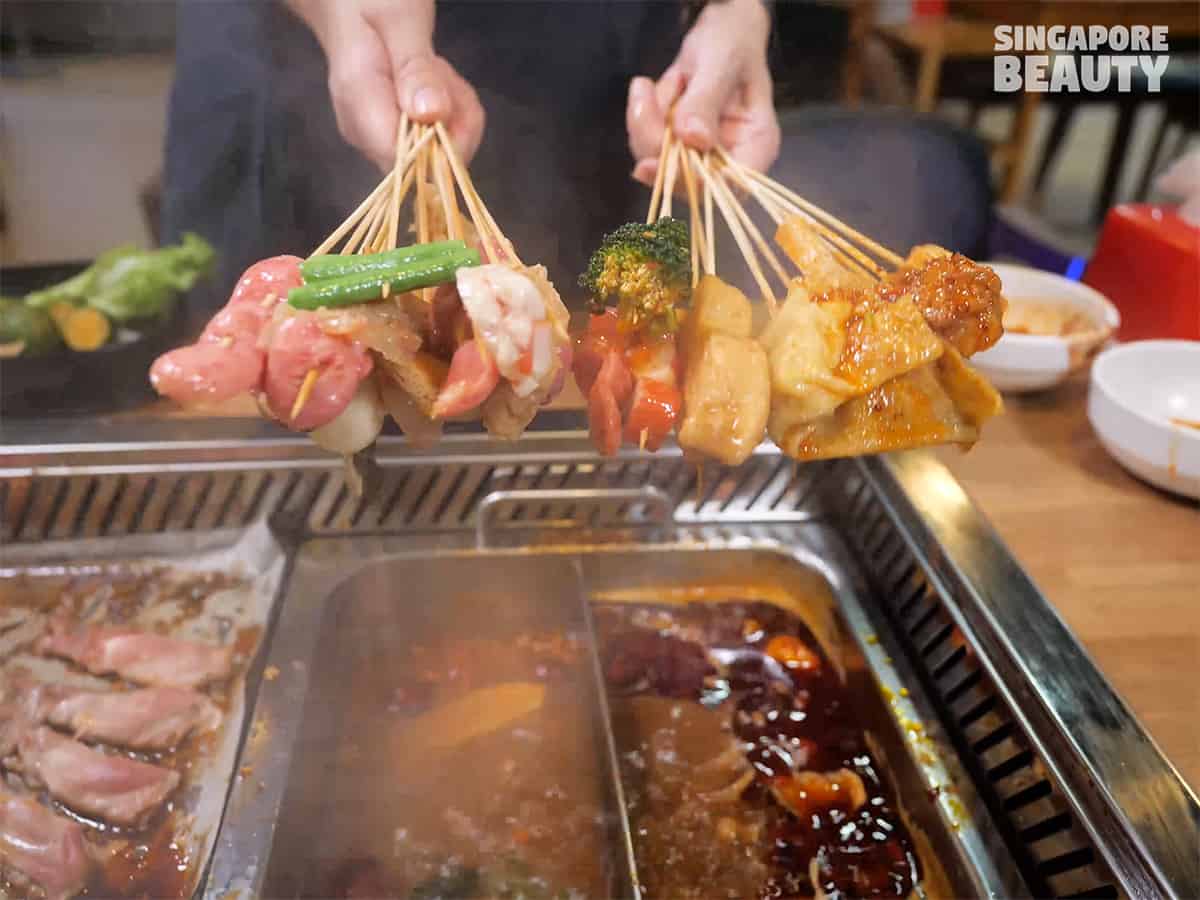 For those who loves to have these skewers in hotpot instead, you can create your own big pot of mala chuan chuan by immersing these skewers in the mala hotpot soup base. The cooked skewers are piping hot and takes on coats of peppercorn infused hot oil on them. When you start feeling the numbness, stinging sensation on your lips and heat that is slowly building up, please proceed with caution. Get some add-ons cold drinks, available in jar, canned or bottled.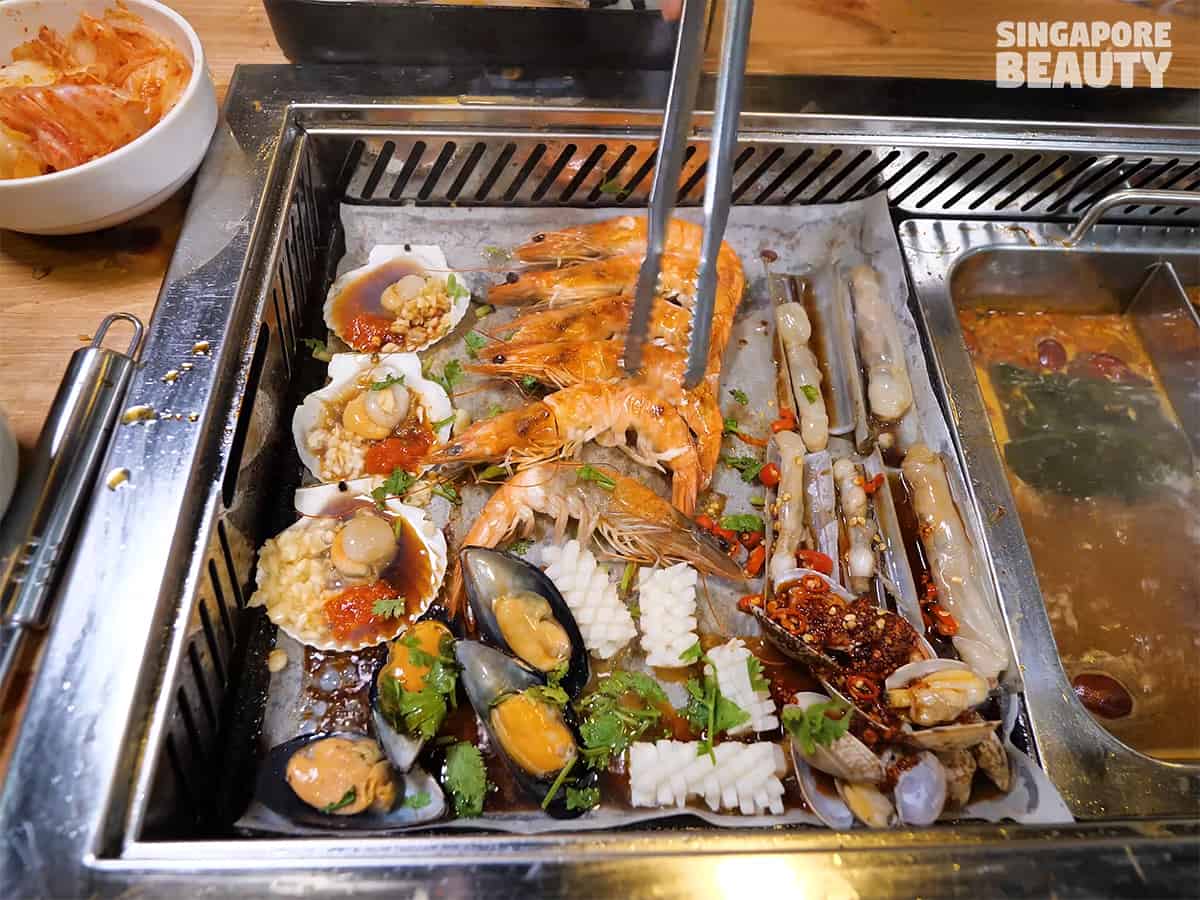 For those who are there for their free flow seafood, you may get your favourite seafood from their staff-assisted buffet lines. The choices available are bamboo clams, squid, mussel, clams, dory and cuttlefish, prawn and scallop. Do note all the seafood are available during the buffet, with exception to that prawns and scallops which are not available during weekday lunch.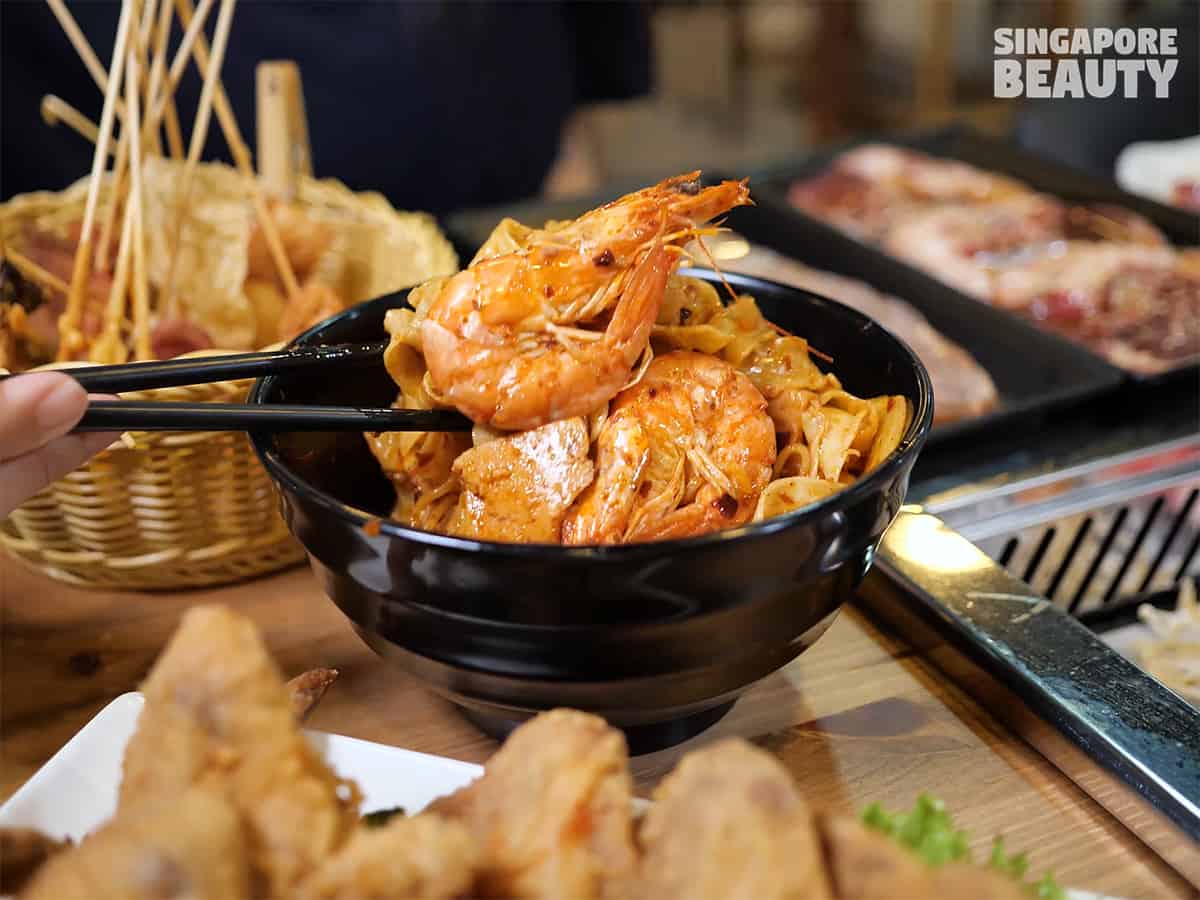 While waiting for the seafood to grill or hotpot, you may place order for your mala xiang guo by approaching the staff assisted buffet line servers with a table peg. After choosing your food from the buffet line, the staff will peg your food and serve to you after preparing.
Enjoy some handmade moo ping glazed with honey for the perfect caramelised meat patty with a nice char. These moo ping are served on a flat yakitori stick. Dip these homemade moo ping into their gooey sauce for a warm sizzling sweet savoury bite.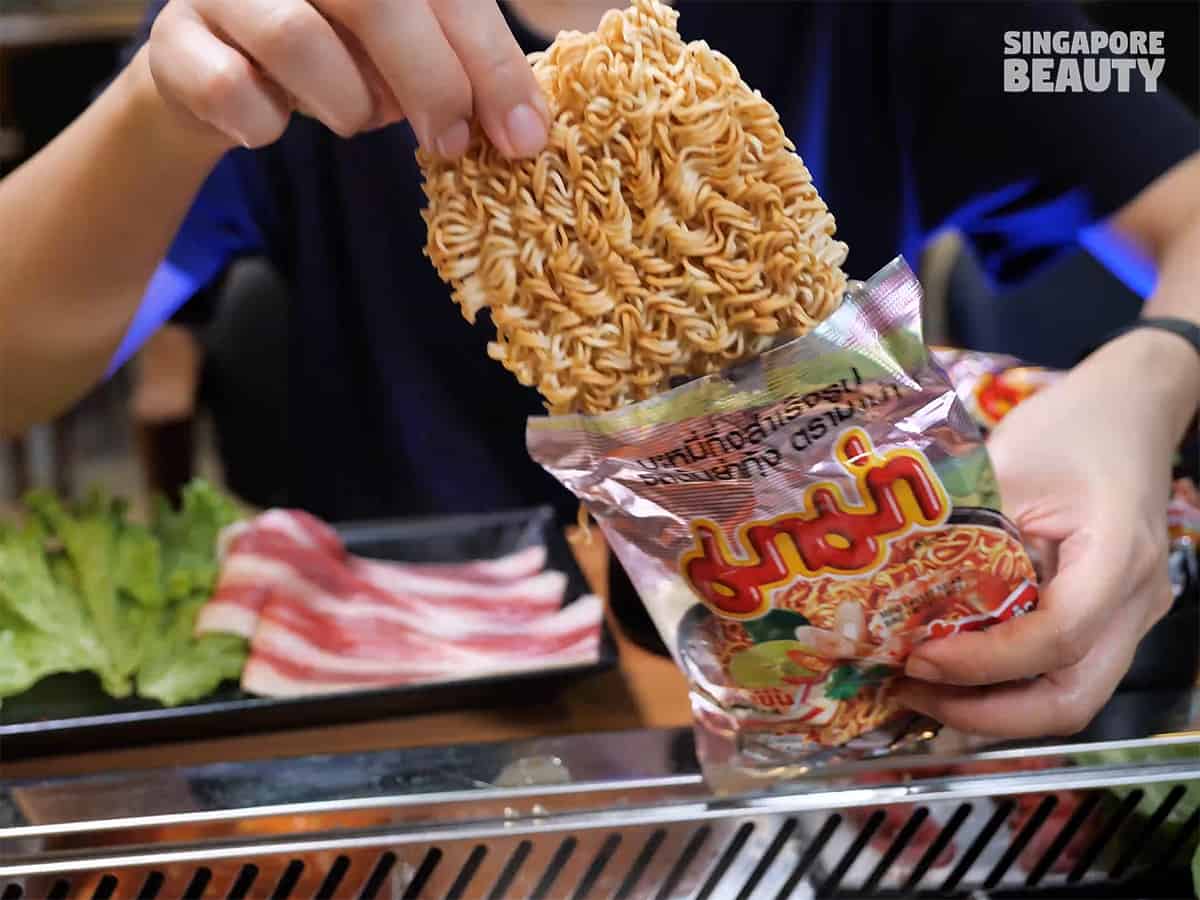 Want more of Thai style hotpot buffet experience at Yi Zi Wei at Peace Centre? Help yourselves to their unlimited Tom yum Mama noodles and add seasoning pack to heighten the umaminess of the noodles.
How about some Korean style fried chicken? The chicken are coated with a light saline crust, juicy and hot inside. This is not displayed on the buffet line, these are fried to order so they come piping hot every time.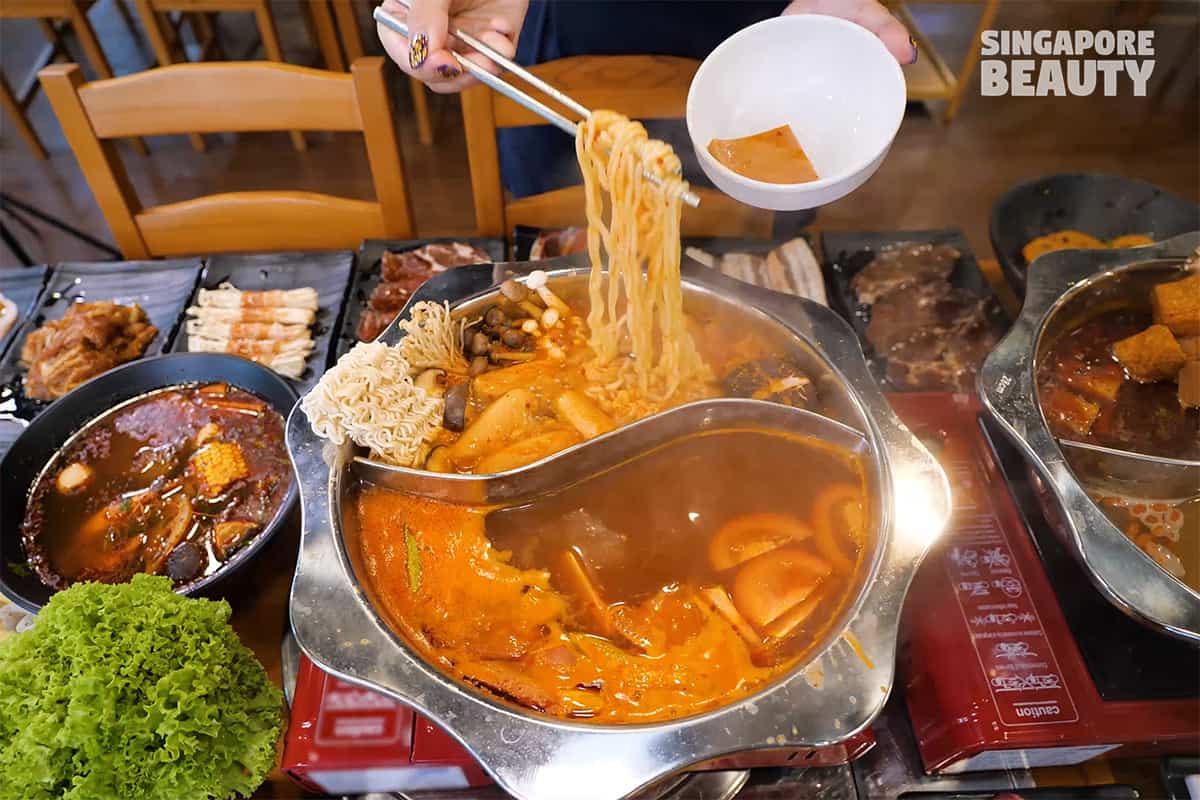 When you are feeling under the weather and cold, best way is to get the army stew in kimchi soup base. The sour and spicy soup with comforting "army rations" are the best pick me ups. Ramen, luncheon meat, hotdogs, rice cake and mushrooms and add unlimited kimchi from their condiments counters for the instant sharp crunch.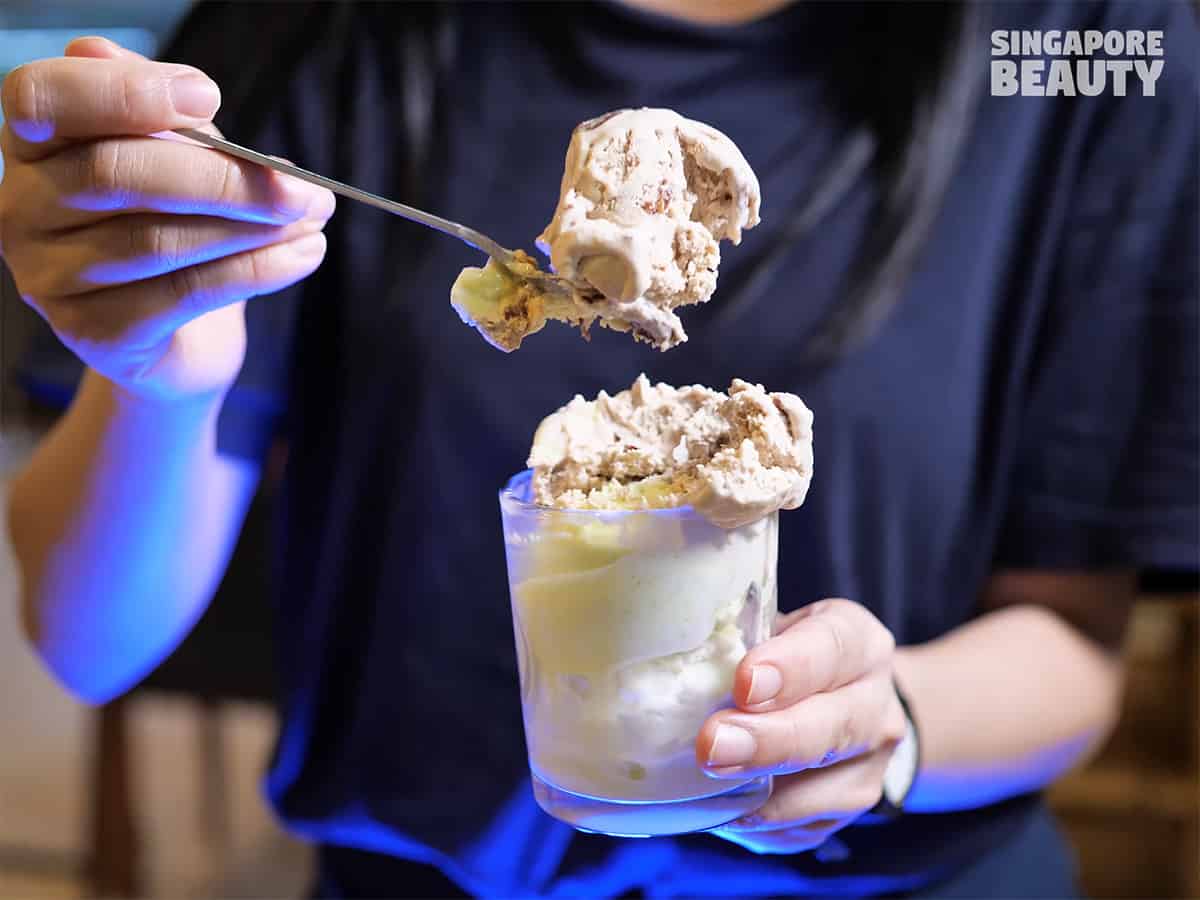 End the meal with scoops of ice creams that are included in the buffet. The flavour varies from day to day, check with them for the ice cream of the day.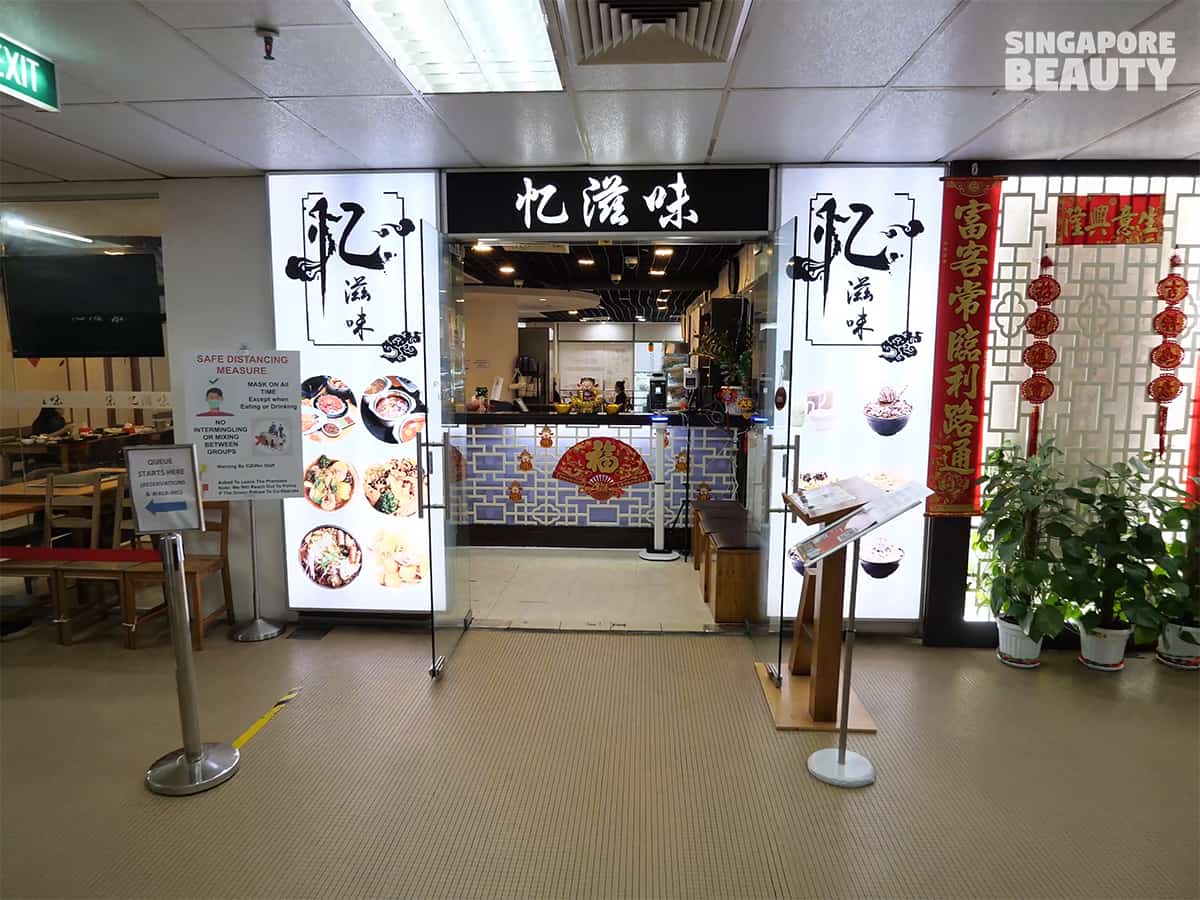 Head over to Yi Zi Wei at Peace Centre for this 6-in-1 all you can eat meat and seafood buffet. This place is great for big groups and private rooms are also available. Conveniently located at the fringe of the Dhoby Ghaut and Bugis shopping belt. Stop over for a budget buffet place to eat near Orchard Road after your shopping hauls.
The outlet at Peace Centre is permanently closed. Geylang outlet is still operating.
Location of Yi Zi Wei:
1 Sophia Road, Peace Centre
#02-01/02, Singapore 228148
Buffet price
weekday lunch $19.90++
All other times $29.90++
Drinks are not included
Call: 63583368
Main outlet:
1 Lorong 13 Geylang #01-01
Singapore 388639
For Reservation, pls call: 9097 3288
Call them for the latest price update.
Brought to you by Yi Zi Wei