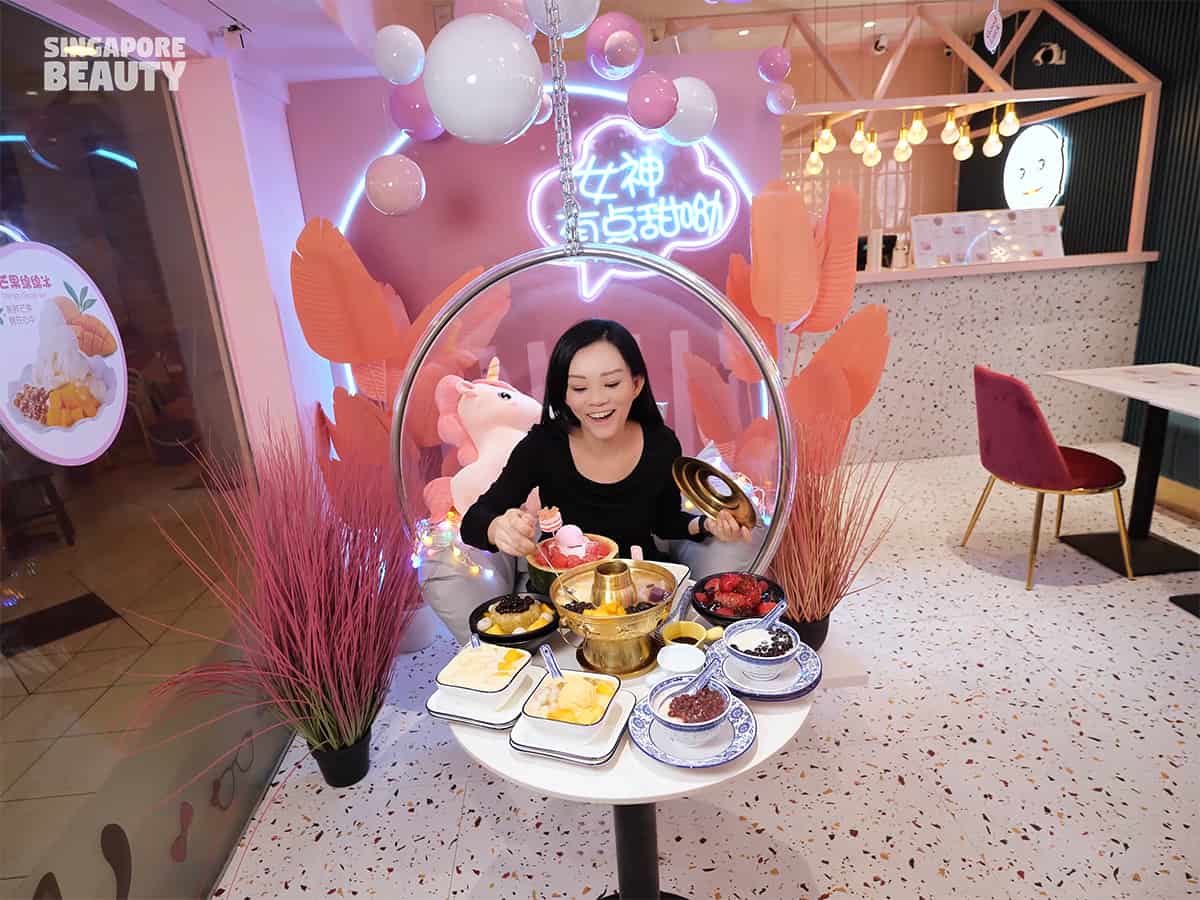 Singapore's latest dessert lab with whimsical photoworthy spots is now opened in town. Sweetish Dessert has a range of desserts – Instagrammable hot sellers, ice powder jelly, influencer style "wang hong" soufflé, taro balls, sago, durian dessert, double skin milk series, hot/cold desserts, featured shaved ice, New style smoothie, mian mian ice and coconut milk mocha slam collection – to choose from.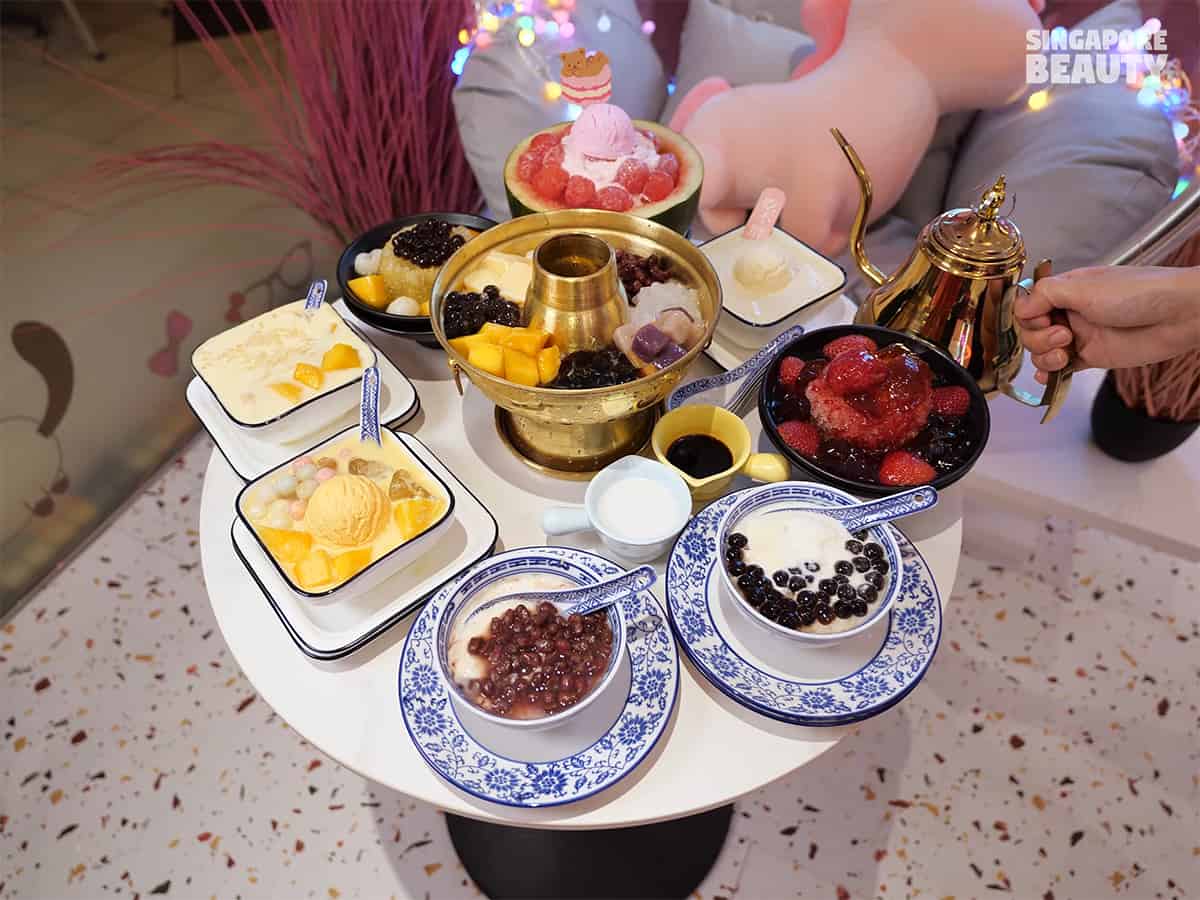 Enjoy more than 60 types of desserts in Sweetish Dessert with a showy interior. Both hot and cold desserts are available. From the most traditional sesame peanut paste to avant-garde desserts like coconut milk mochi slam are all available in this place.
Sweetish Dessert is going places with hot selling desserts that are luxurious and cute. Such as this Strawberry Red Tea Jelly Shaved Ice ($4.50) which is glazed with a sweet citrusy berry compote and red tea infused jelly.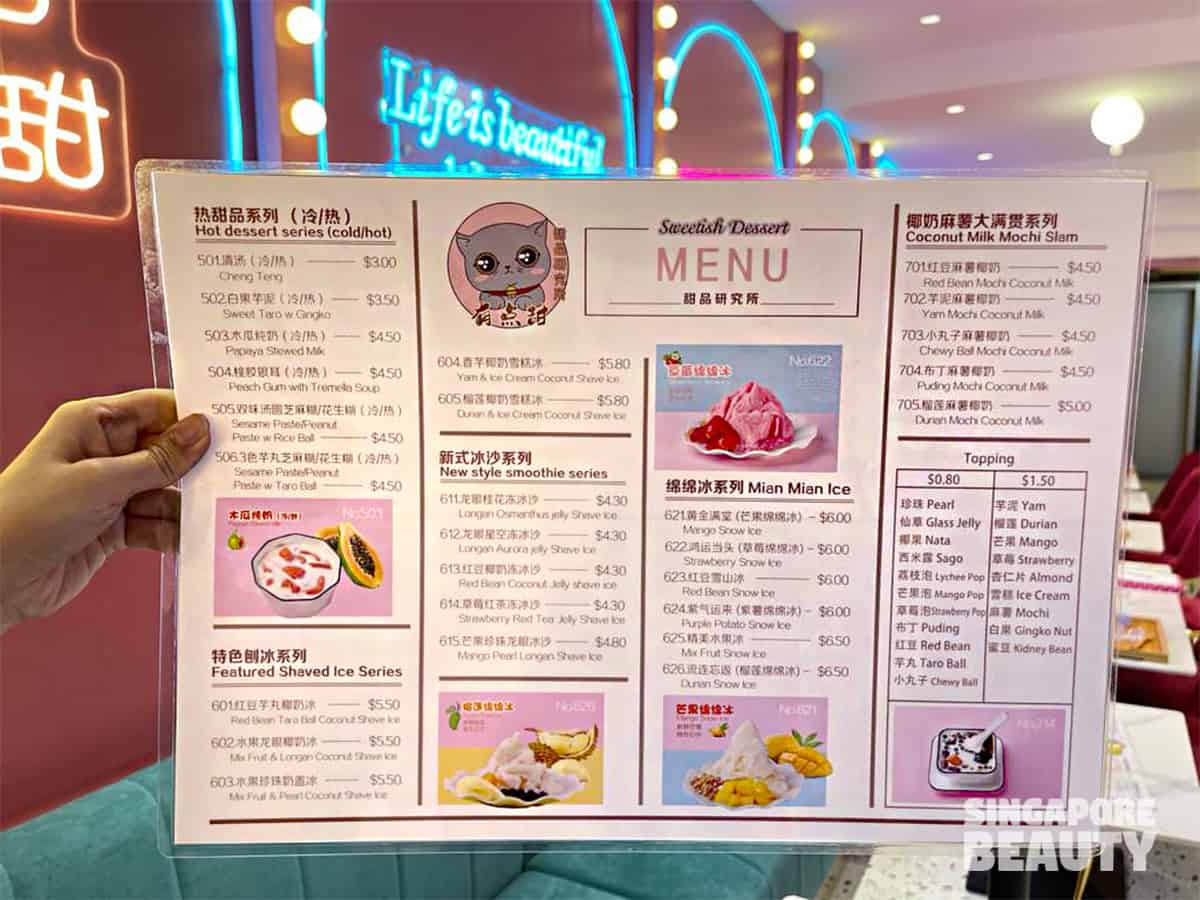 Sweetish Dessert menu has more than 60 desserts and are price pretty affordable starting from $3.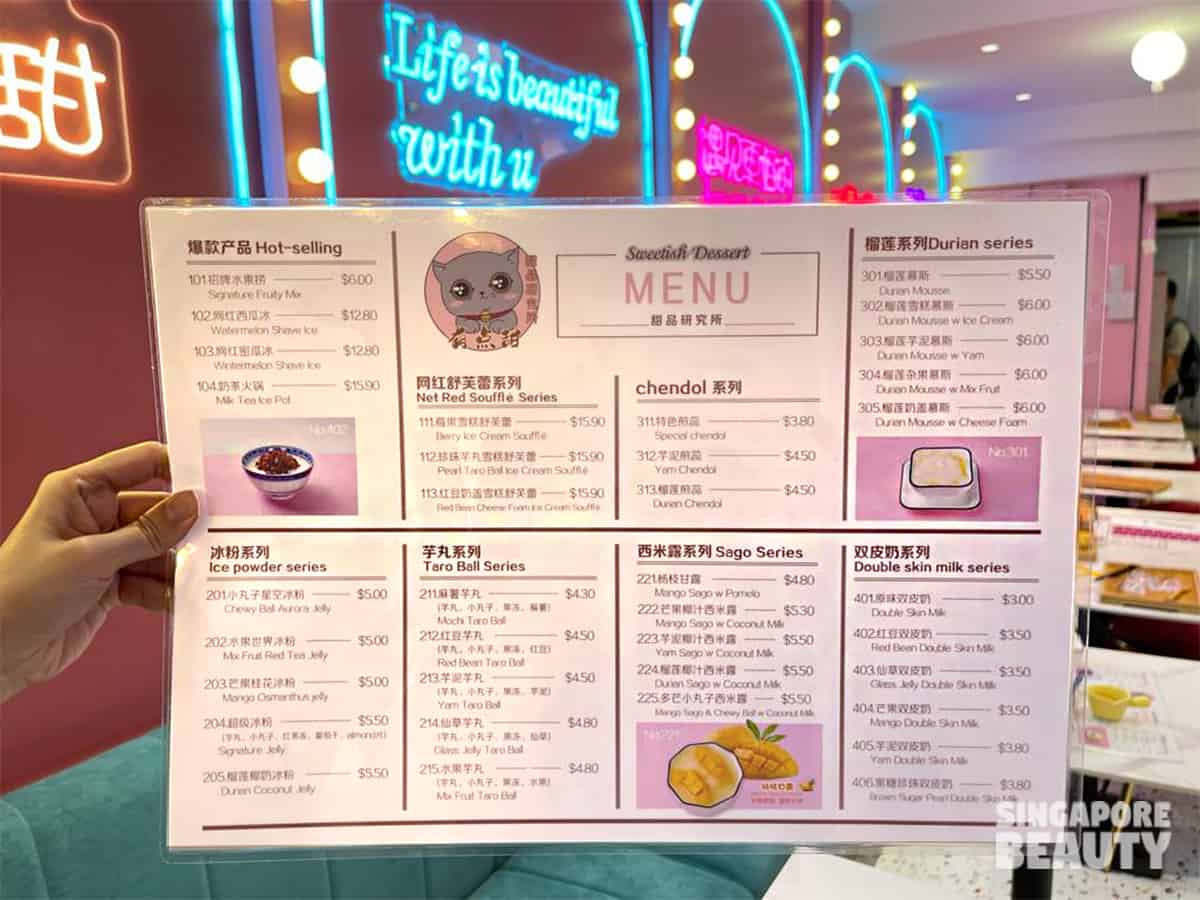 For those who love some extra-ordinary desserts, you can check out their hot sellers, signature & "Net Red" influencer's choice desserts collection.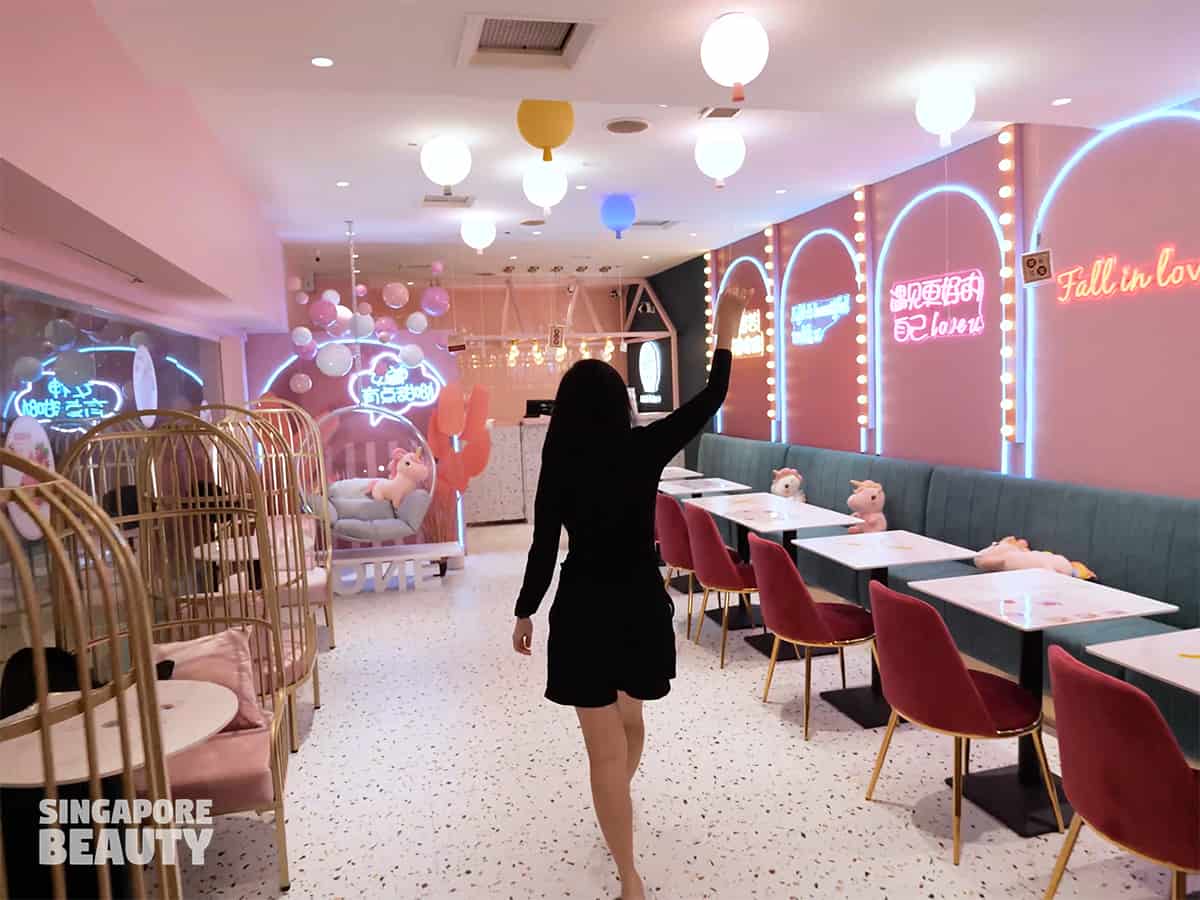 Sweetish Dessert is conveniently located in town at Parklane Shopping mall, selegie road. Chill in this populuxe New Art Deco Style café. Great place to feed your gram and enjoy some avant-garde dessert picks.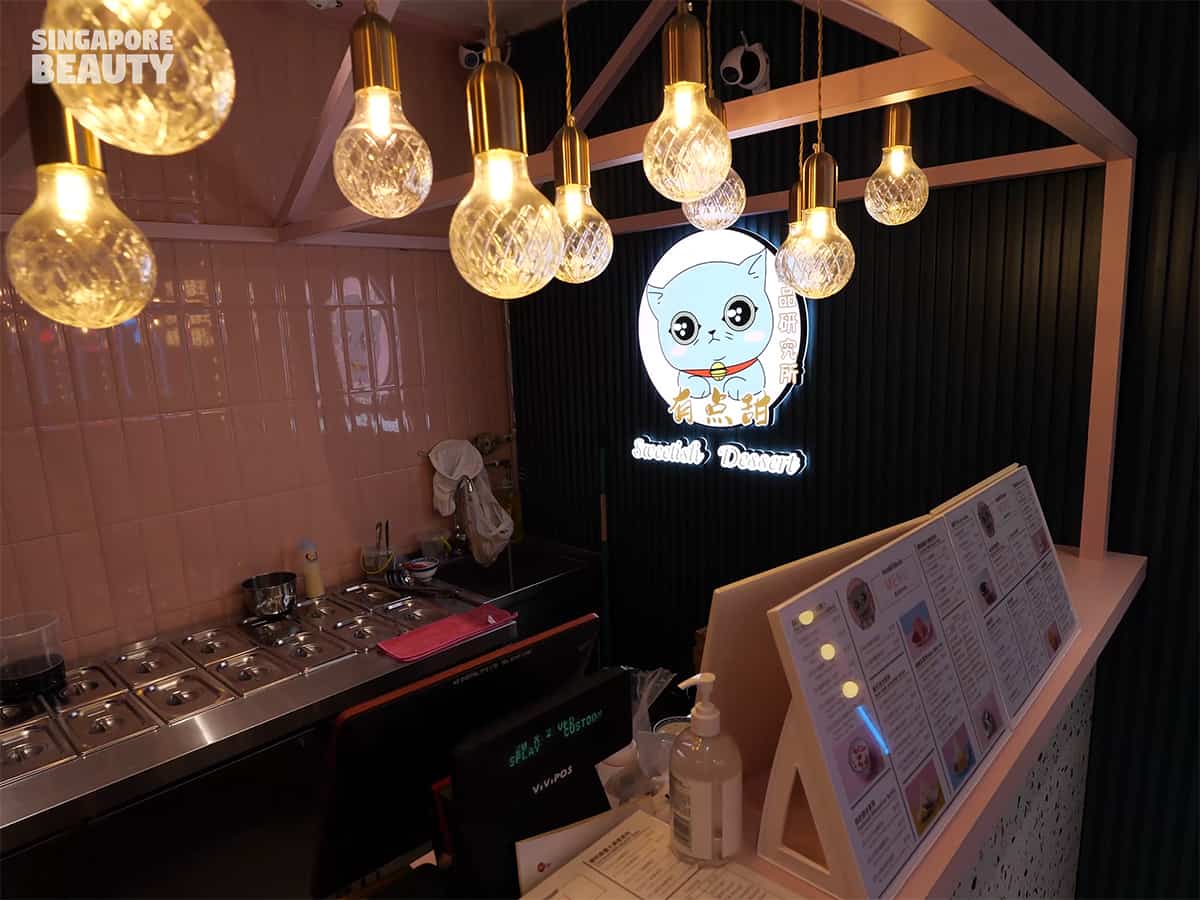 This is how it works at Sweetish Dessert. Check out their desserts selections menu and place your order at the mini light house counter/cashier. The desserts will be served to your table when ready.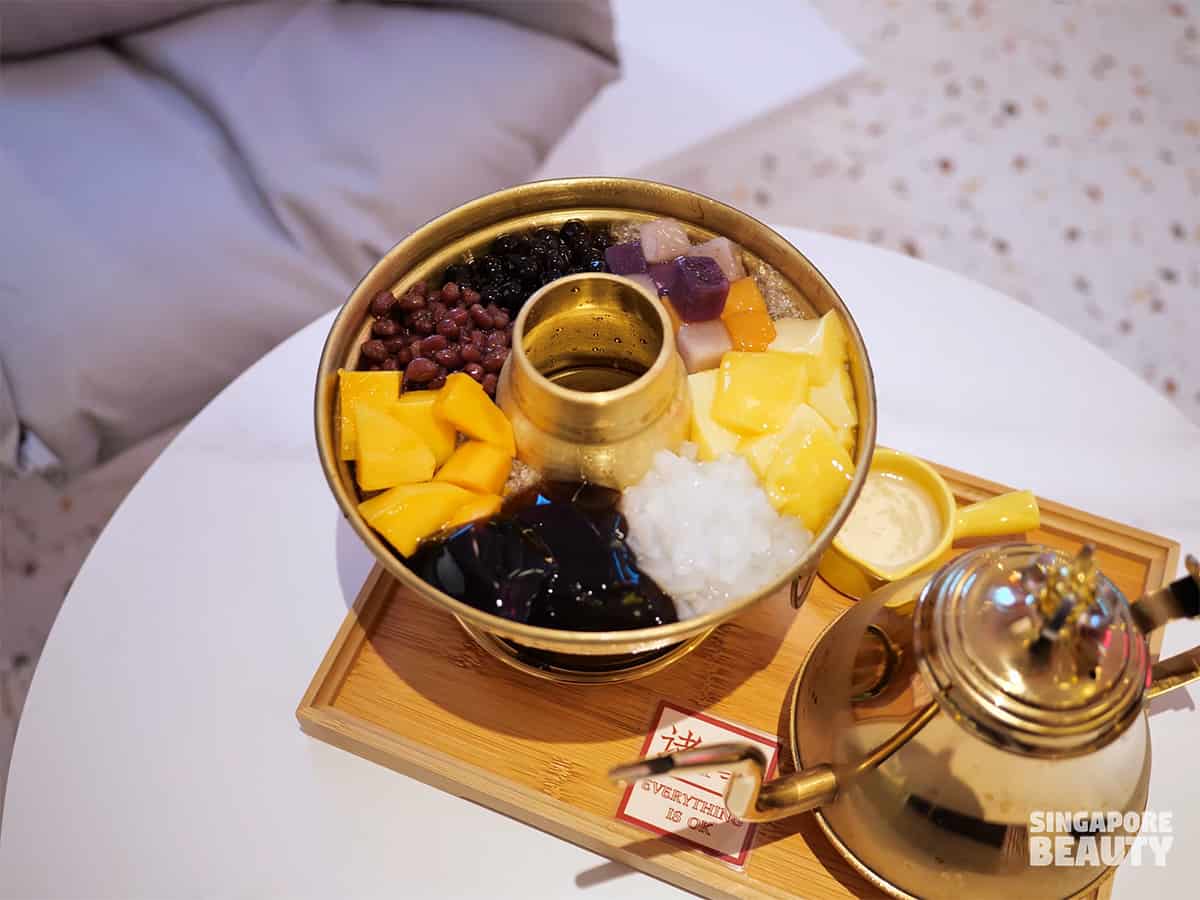 Their top seller is the Milk Tea Ice Pot ($15.90) with 7 toppings and a vintage teapot. The dessert is great for sharing for 3-5 pax serve in a steamboat pot with 7 toppings, a teapot of milk tea and condensed milk for extra richness. The 7 toppings are pudding, mango chunks, grass jelly, red beans, yam mochi, nata and black boba pearls.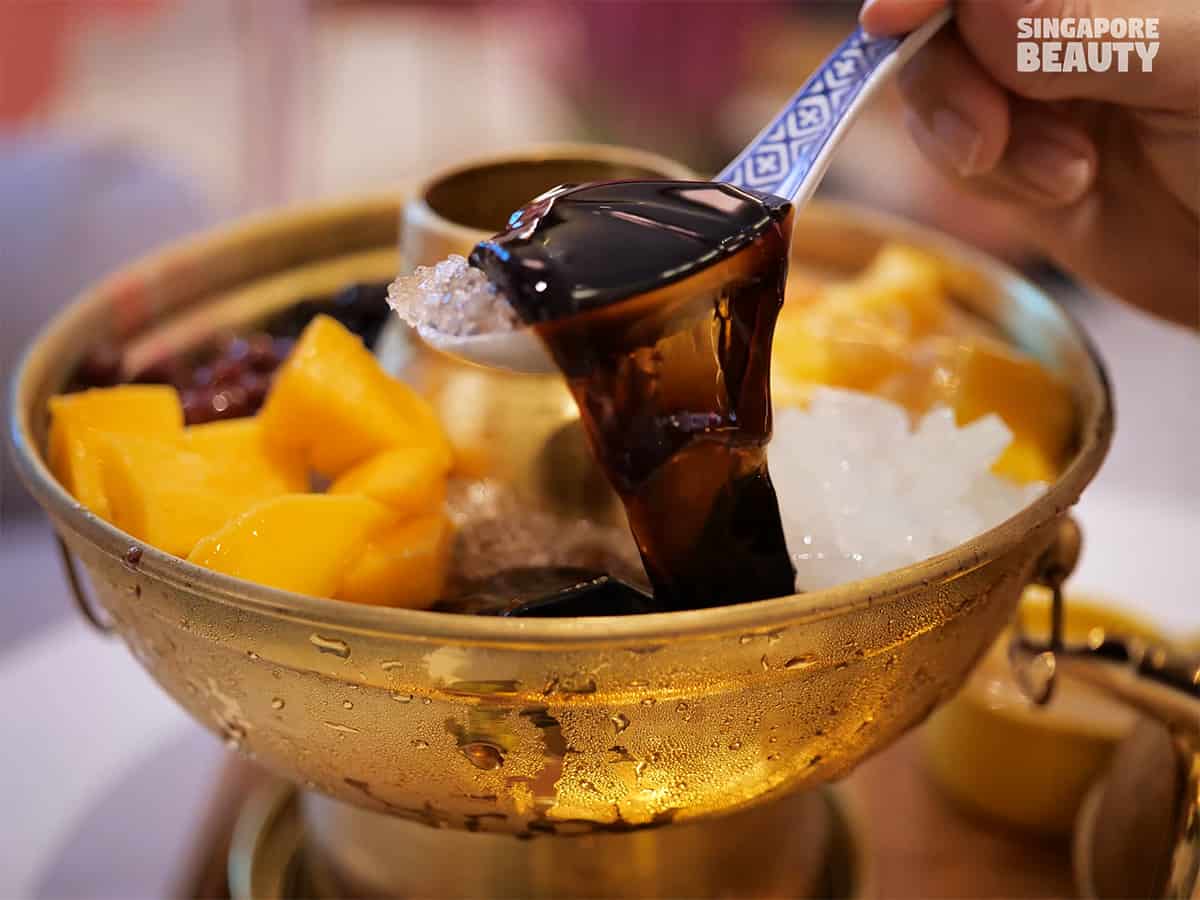 This Milk Tea Ice Pot is a sweet marriage of flavours and texture. Enjoy the nuttiness from the red beans, sweet mango chunks, wobbly grass jelly and crunch from the nata.
Coconut Milk Mochi Slam in red bean flavour ($4.50) with its popular mochi pull. Sweetish Dessert is the first dessert café to sell this popular mocha slam in Singapore. According to the boss, this mochi is handmade in house daily for the dessert. This coconut milk mocha slam dessert collection is available in other flavours such as durian, yam, chewy balls & pudding as well besides the red bean flavours.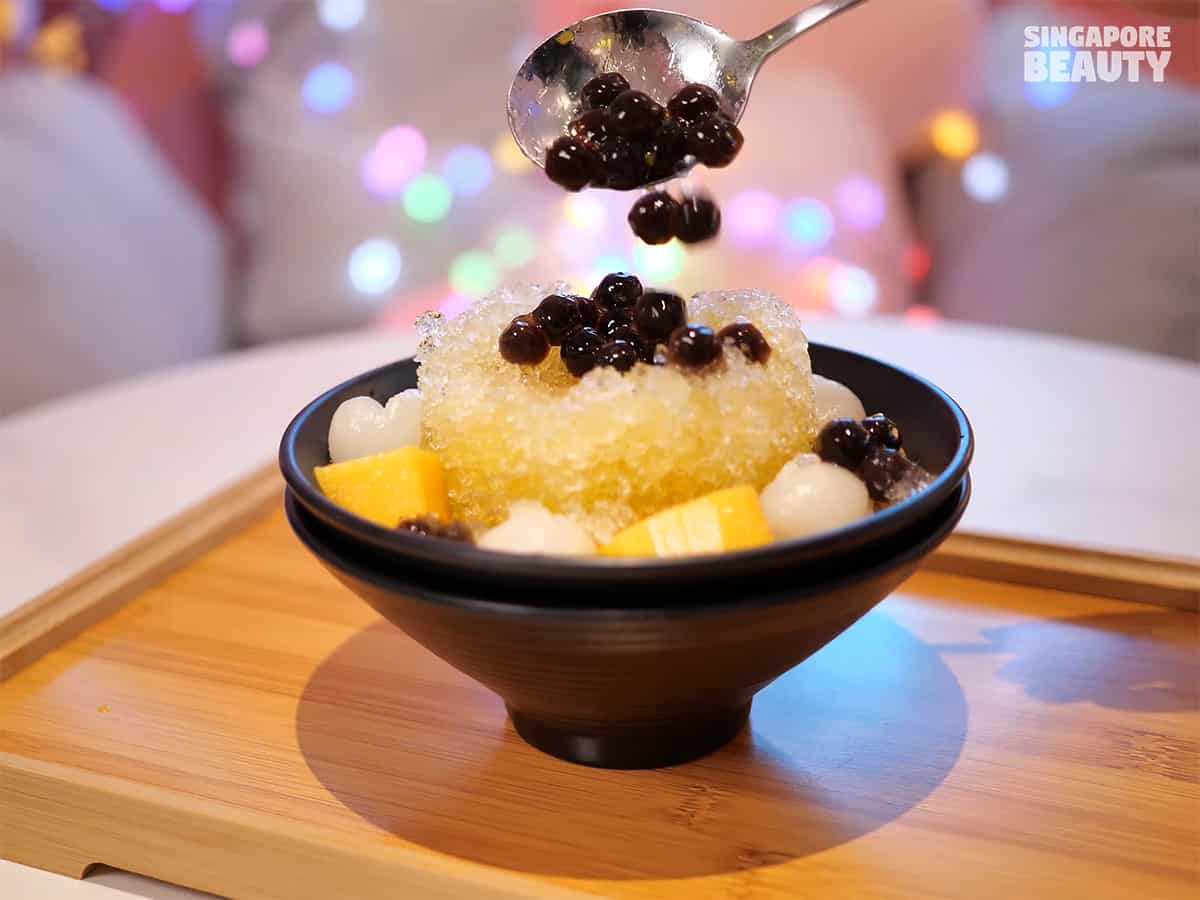 Coconut Shave Ice Series ($5.50) give you that tropical kick with its fruits such as longan and Mango. Enjoy sweet coconutty infused shave ice with the chewy boba pearls.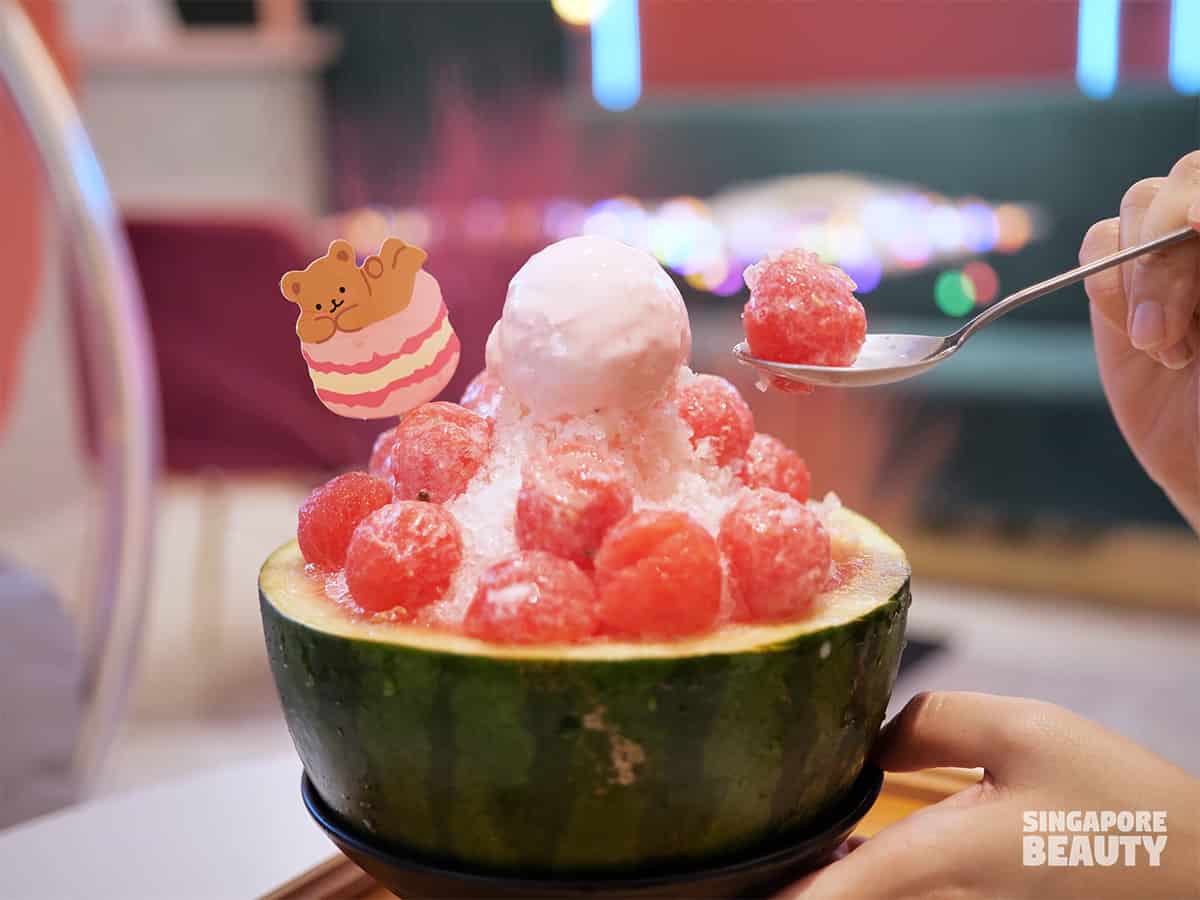 Watermelon Shave Ice ($12.80) with fluffy snow ice. Served in a melon bowl with juicy hand carved melon pearls. Super refreshing and enough to warrant a brain freeze. This is one of Sweetish Dessert signature seller.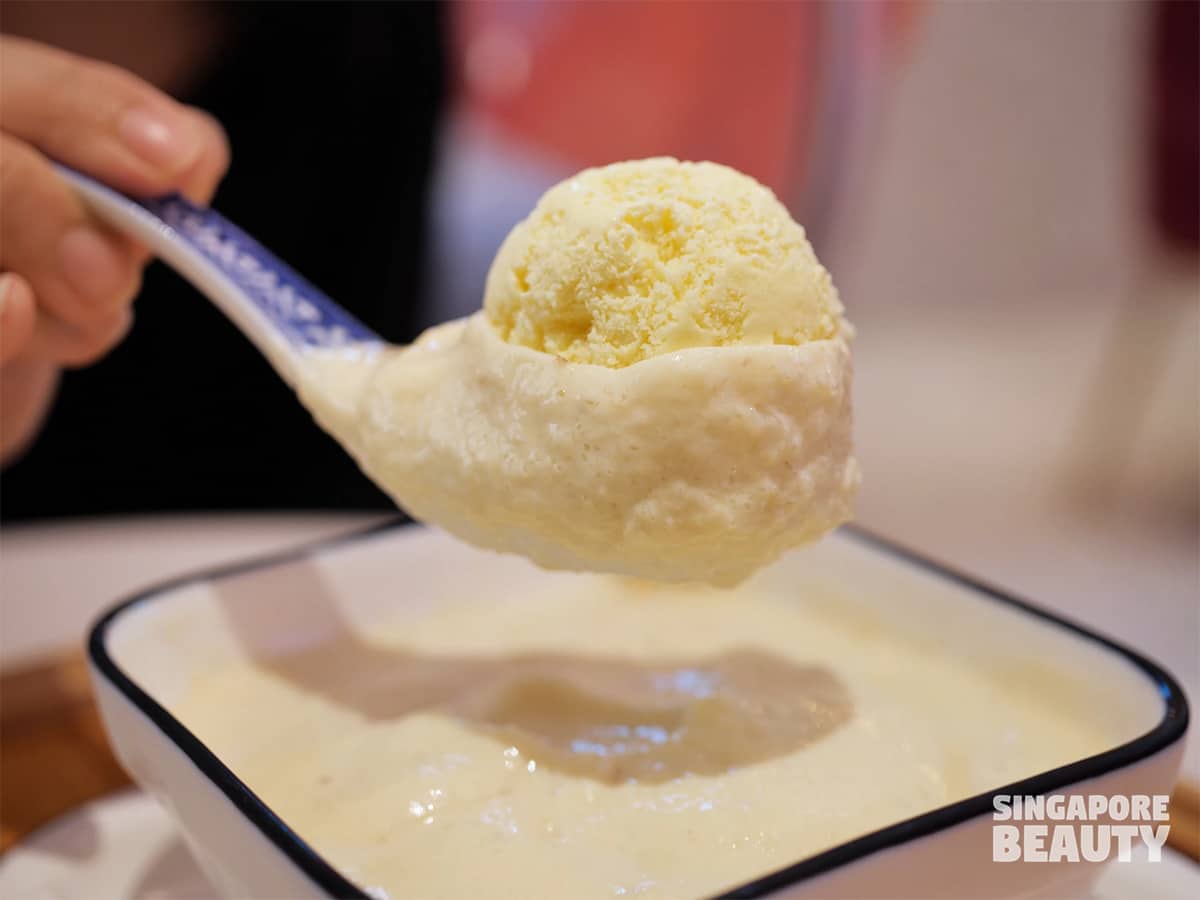 Durian Mousse with ice cream ($6). The durian season is here and you can never get enough of durian themed desserts invading your life. Go crazy with the durian mousse and ice cream here.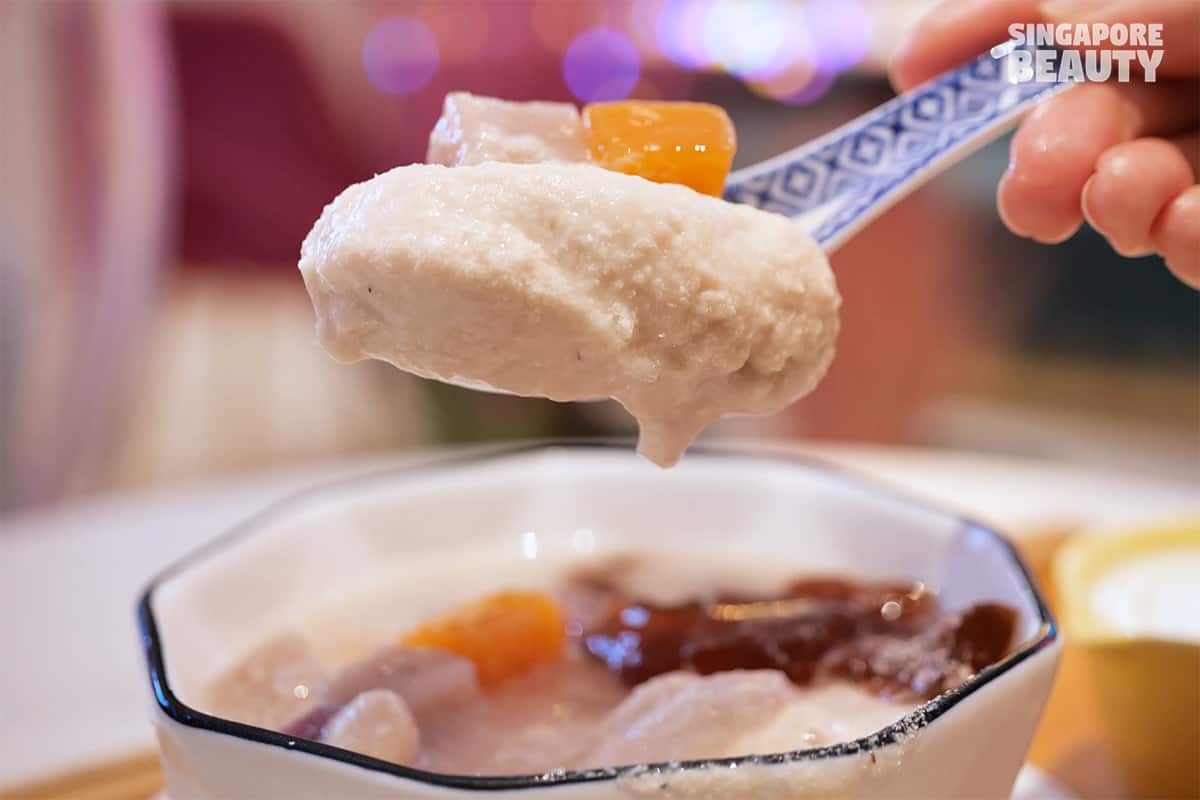 Taro ball Series ($4.80) with yam-my paste and handmade mochi taro, grass jelly. Enjoy the thick rich Taro paste with ice cold grass jelly and chewy taro mochi.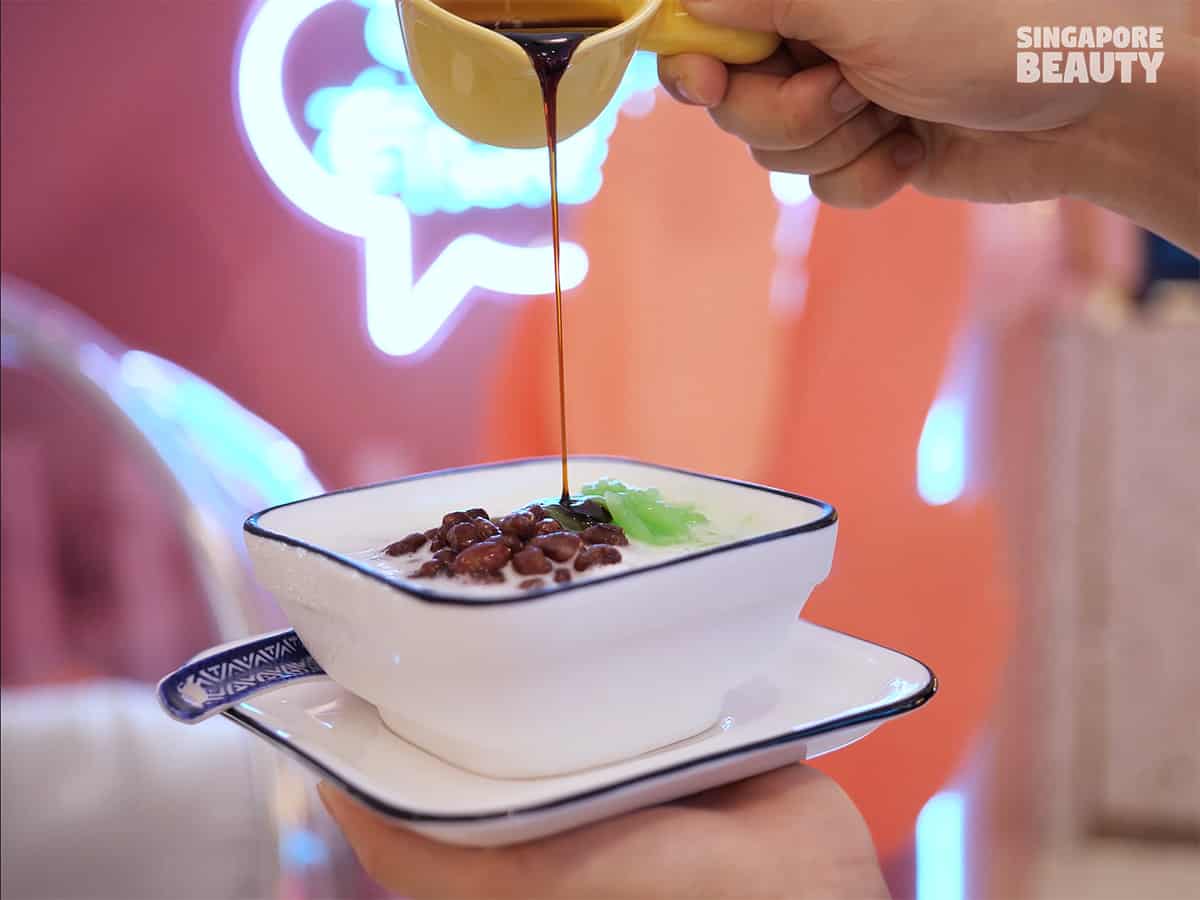 Special Chendol ($3.80) with caramelised palm sugar on pandan jello and soft red beans. Yam and durian version available too.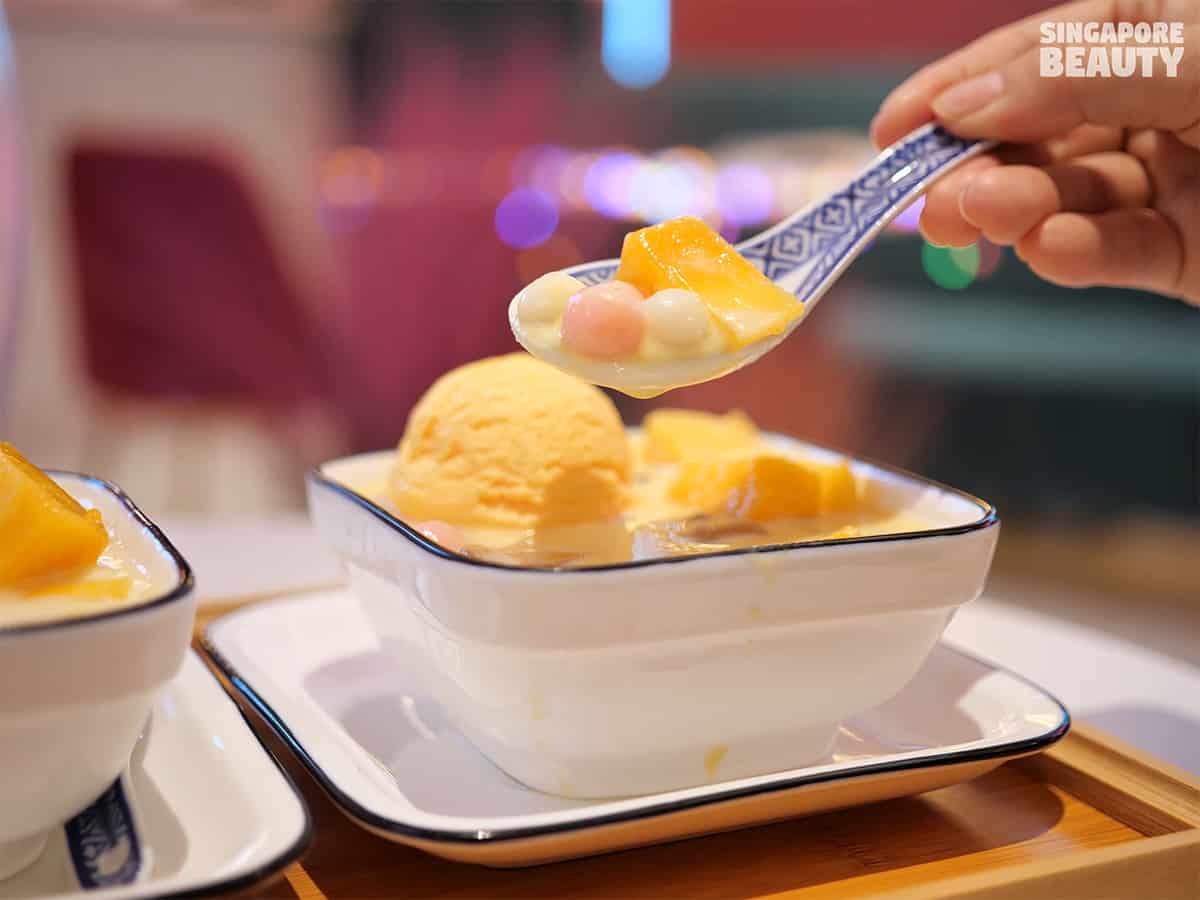 Sago series (from $4.80) choice of mango, yam and durian. Mango sago with pomelo pulps and silky pearls, Mango sago in coconut milk and mini chewy rice balls and more options available.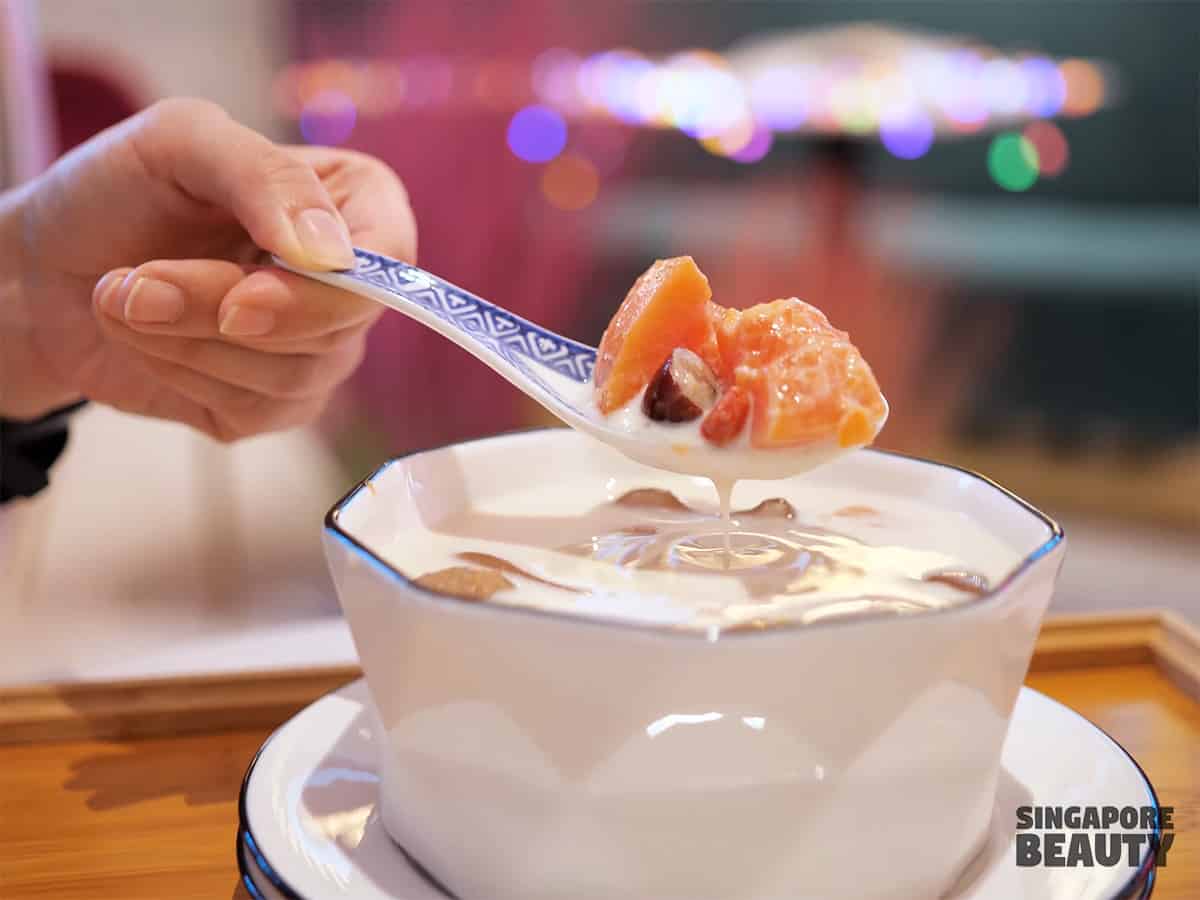 Papaya milk stew ($4.50) nourishing skin boosters with silky milk, sweet papaya chunks, dates and wolfberry.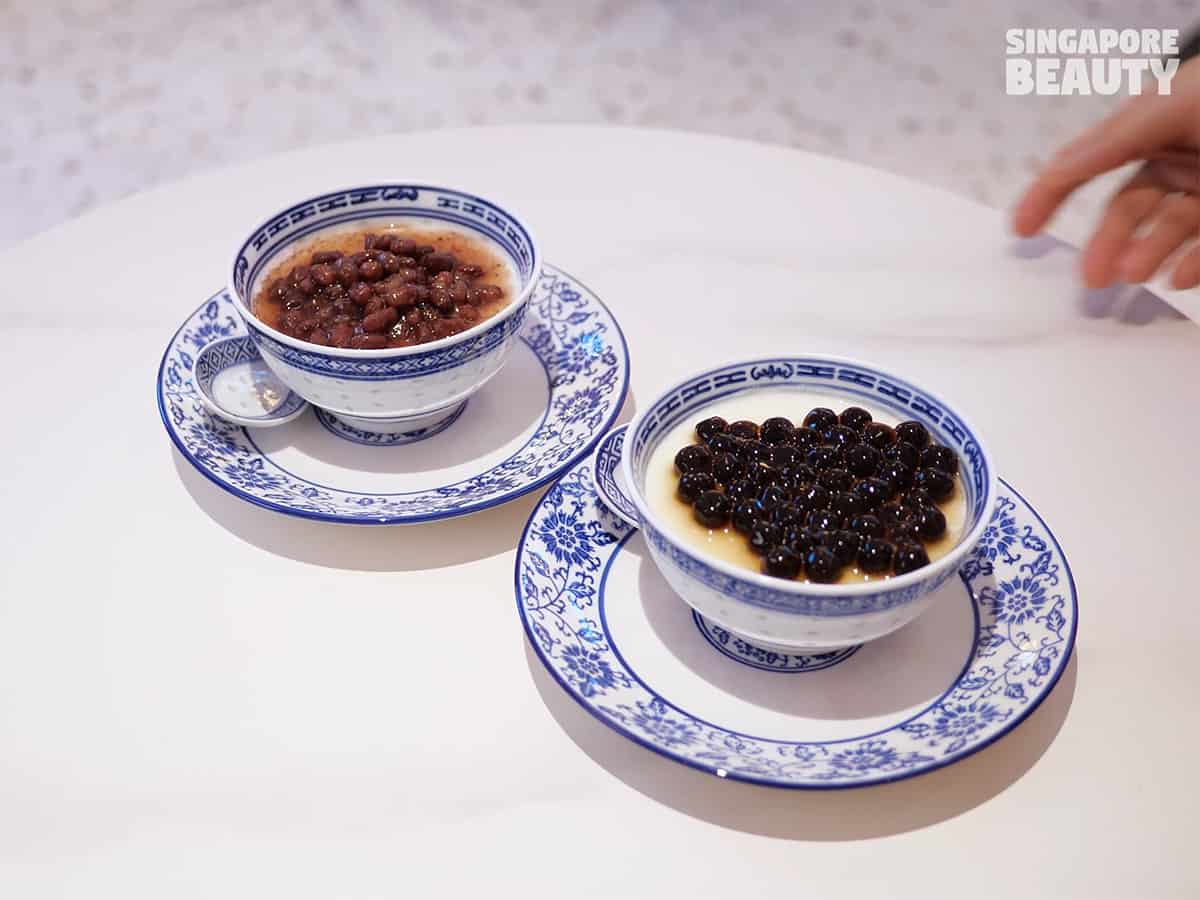 Traditional desserts double skin milk pudding (from $3) with choice of original, red bean, grass jelly, mango, yam and brown sugar.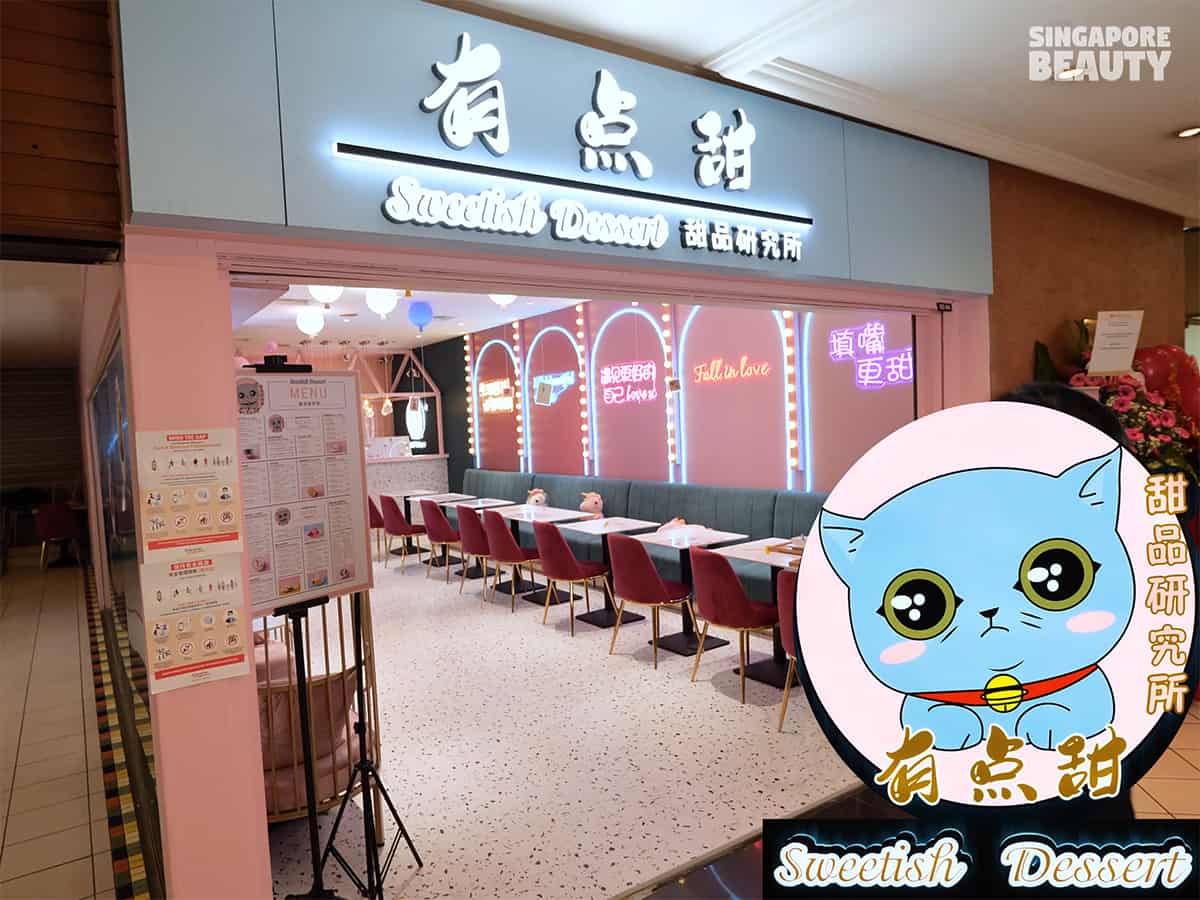 This dessert place is a stone throw from Dhoby Ghaut Station. Tag along a dessert lover and head over to Sweetish Dessert today for a great bonding time over these avart garde desserts with instagrammable photo spots.
Sweetish Dessert Address:
35 Selegie Rd, #02-04, Singapore 188307
Parklane Shopping Mall
Opening Hours : 11am to 10 pm
Call: 9044 5970
Brought to you by Sweetish Dessert (有點甜)