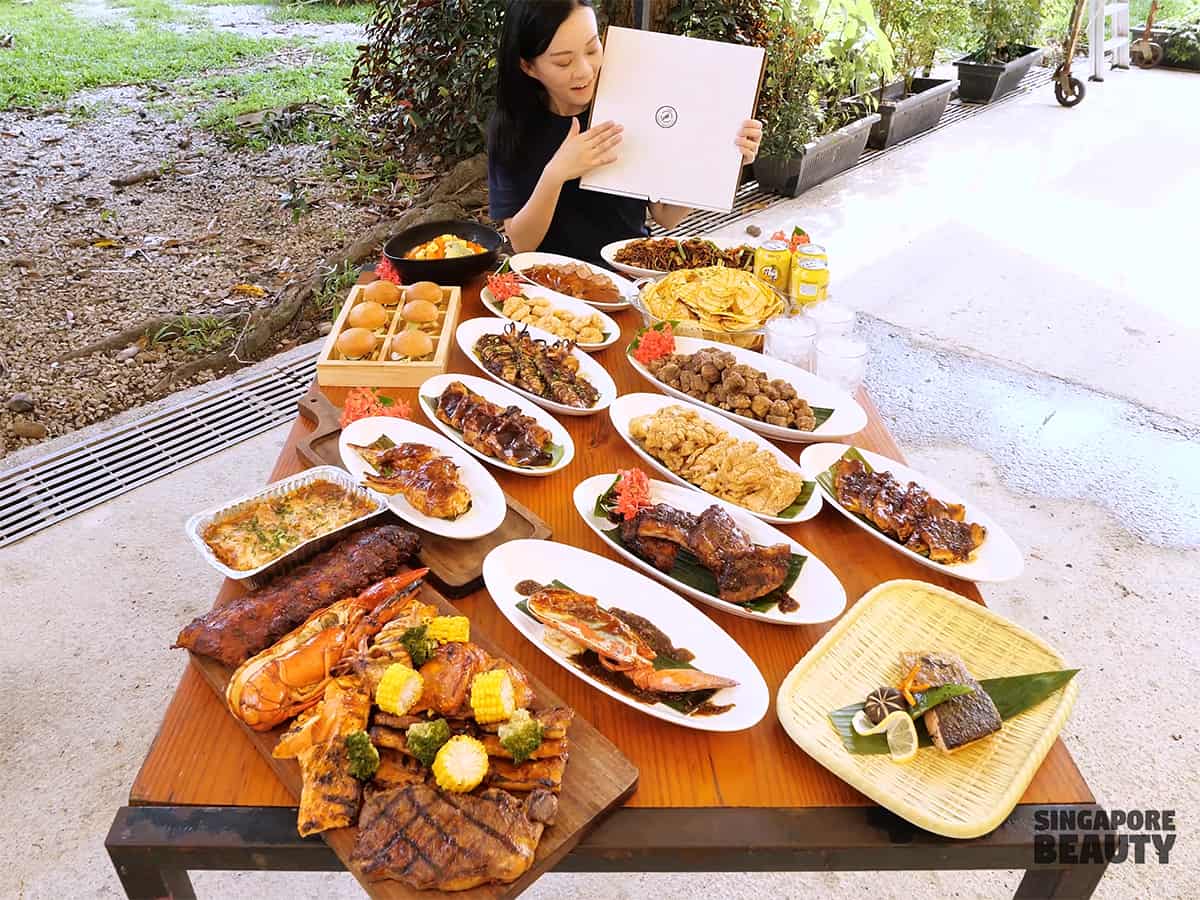 Getaway at the Beer Garden by The Three Peacocks with the new international feast that is available for islandwide delivery, takeaway or dine in.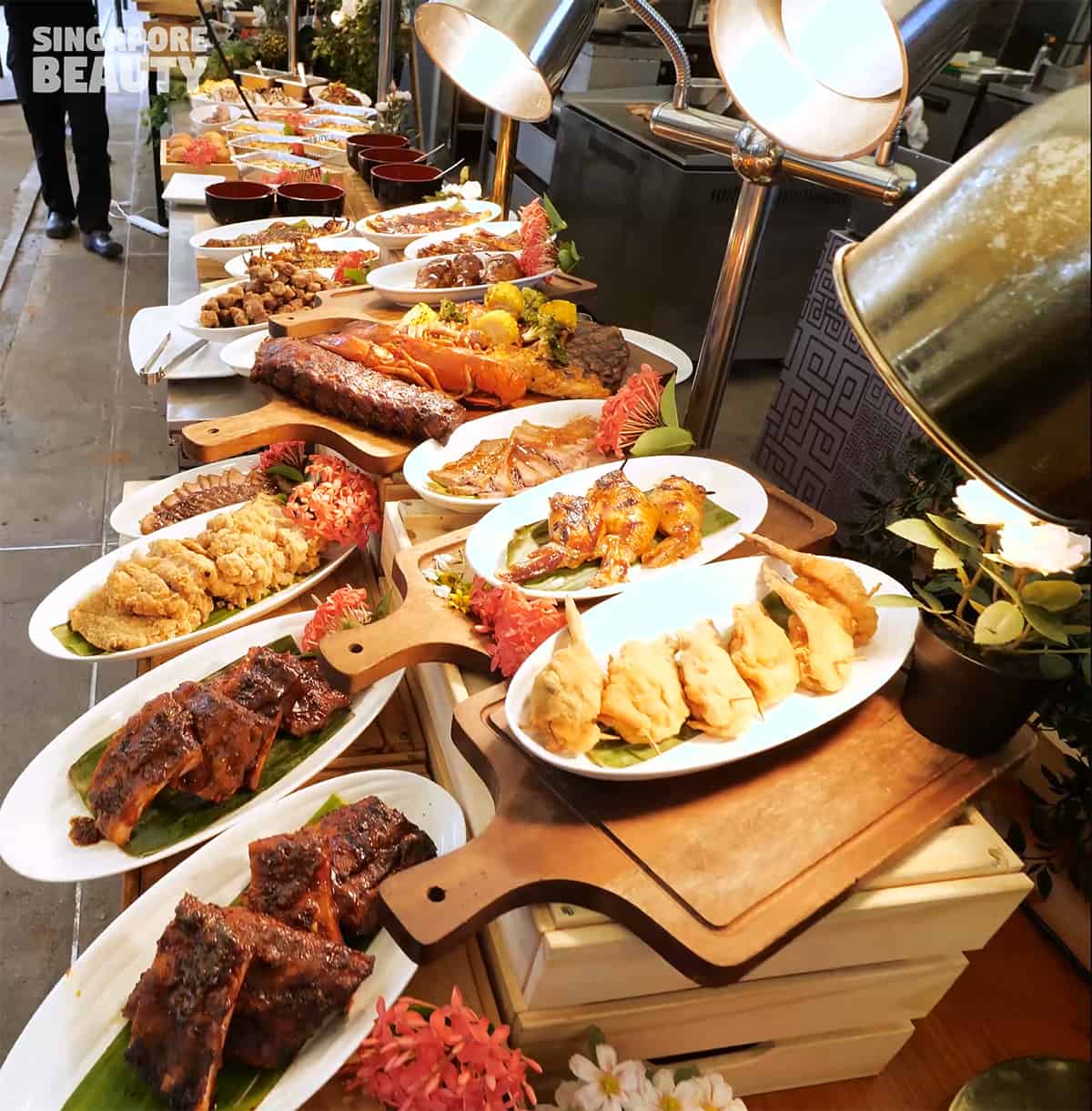 With over 70 items to go with ice cold beer, The Three Peacocks has curated a new menu just for this Beer Garden concept. Check out their international spread of Teppanyaki menu,  Lobster seafood bag, Grill platters, carbs and zi char items.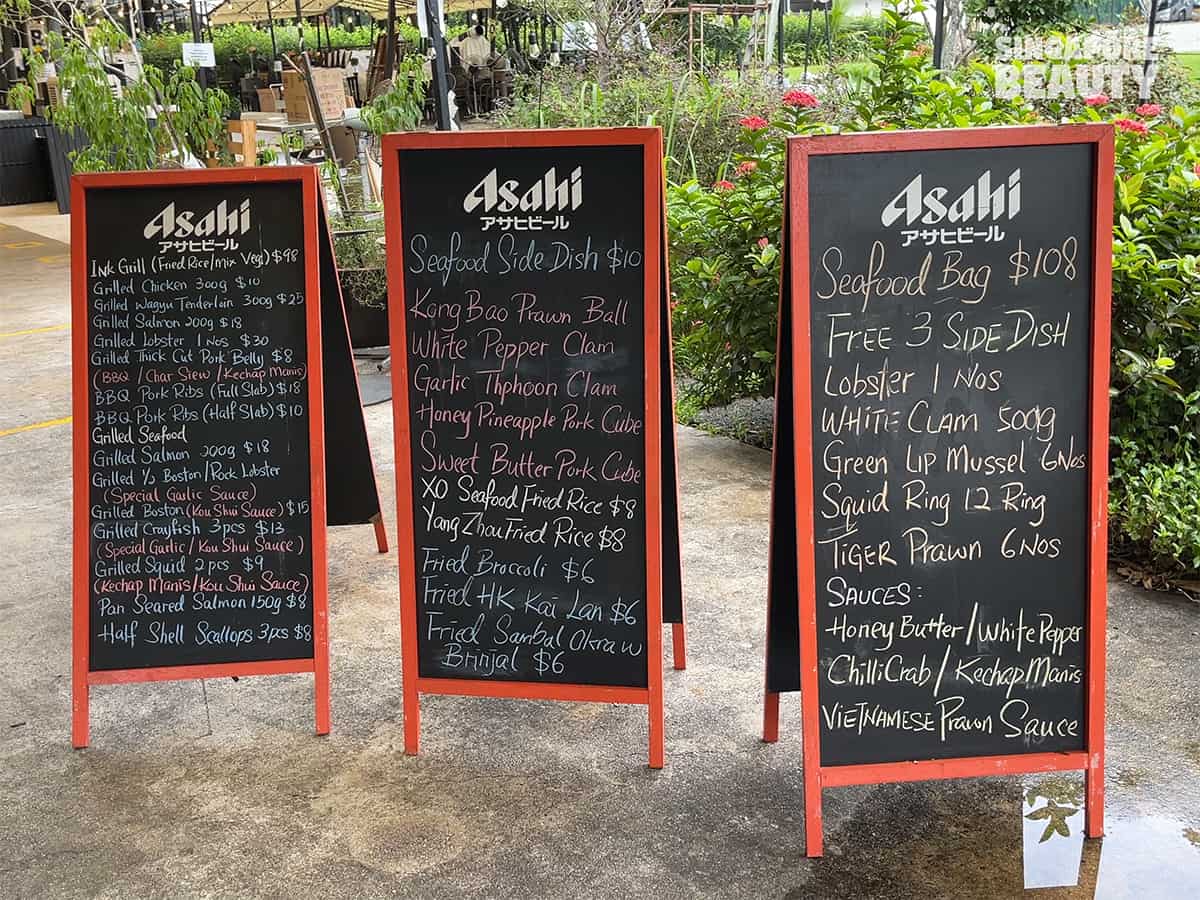 Here's the new menu for The Beer Garden by The Three Peacocks. Choose from ala carte grilled or barbecue seafood, selected cuts of meat, teppanyaki, wok dishes, seafood bag and more.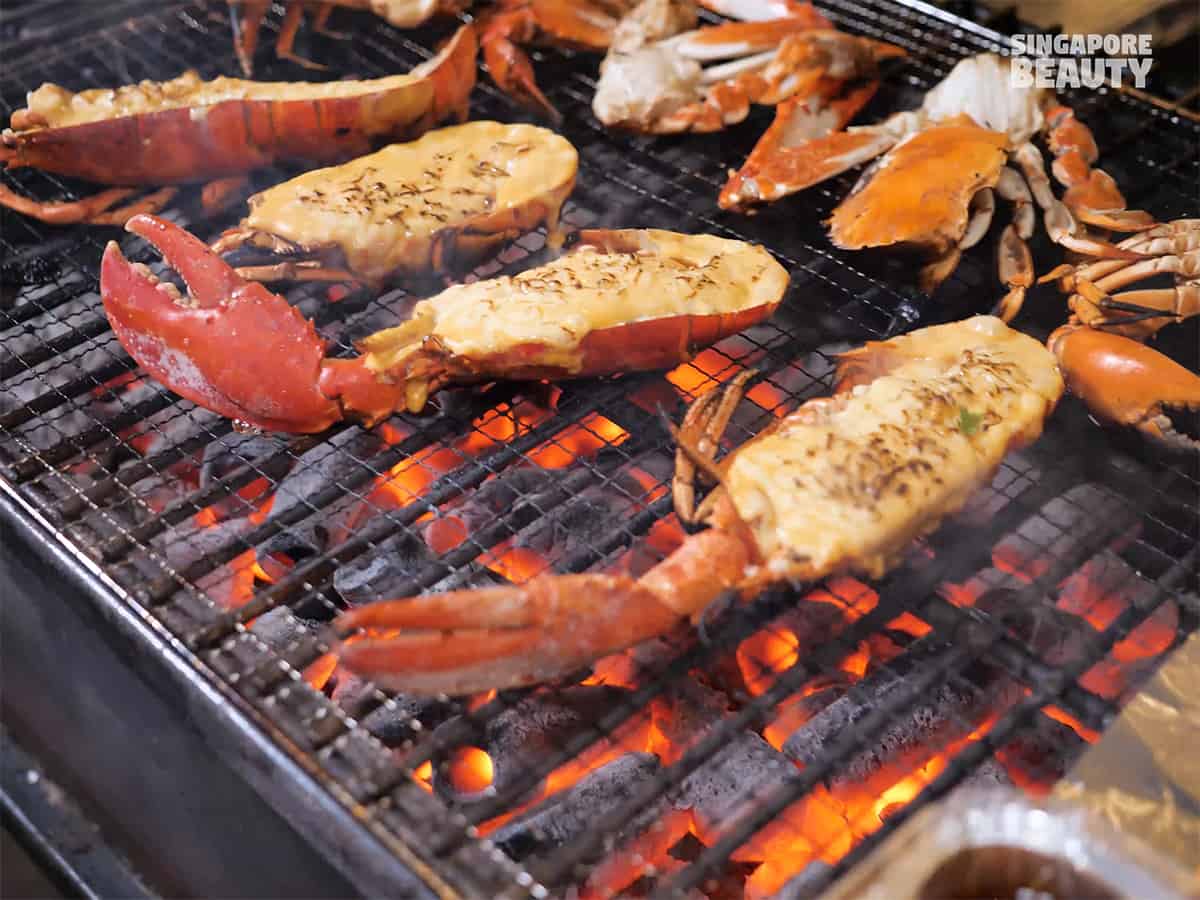 The Three Peacocks are known for their seafood & meat barbecue buffet. For this Beer Garden ala carte concept, they also offer their popular barbecued and char-grilled seafood such as Boston lobsters, salmon, squid, lobster, crayfish and scallop. This is great for those who want to chill and enjoy their all day long happy hours for beers and wants some bar bites or light meals to go with the cold beers.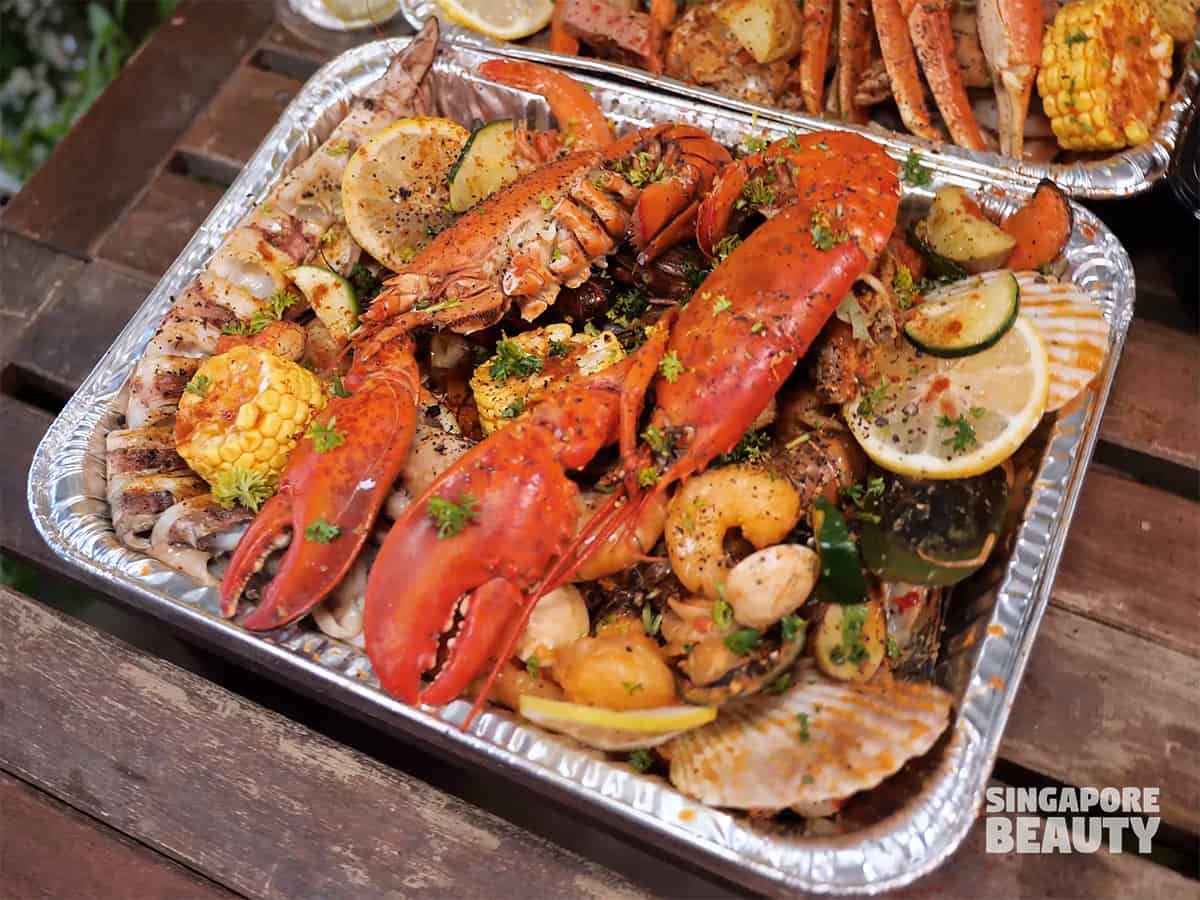 The Three Peacocks also has this Boston Lobster Seafood Bag ($108) that is a party of all the seafood on their menu. This seafood bag includes Boston lobster, green lip mussels, tiger prawns, white clams, squid rings and 3 side dishes of your choice. Choice of sauce for this seafood bag includes Honey butter, white pepper, chilli crab, ketchup manis and Vietnamese prawn sauce.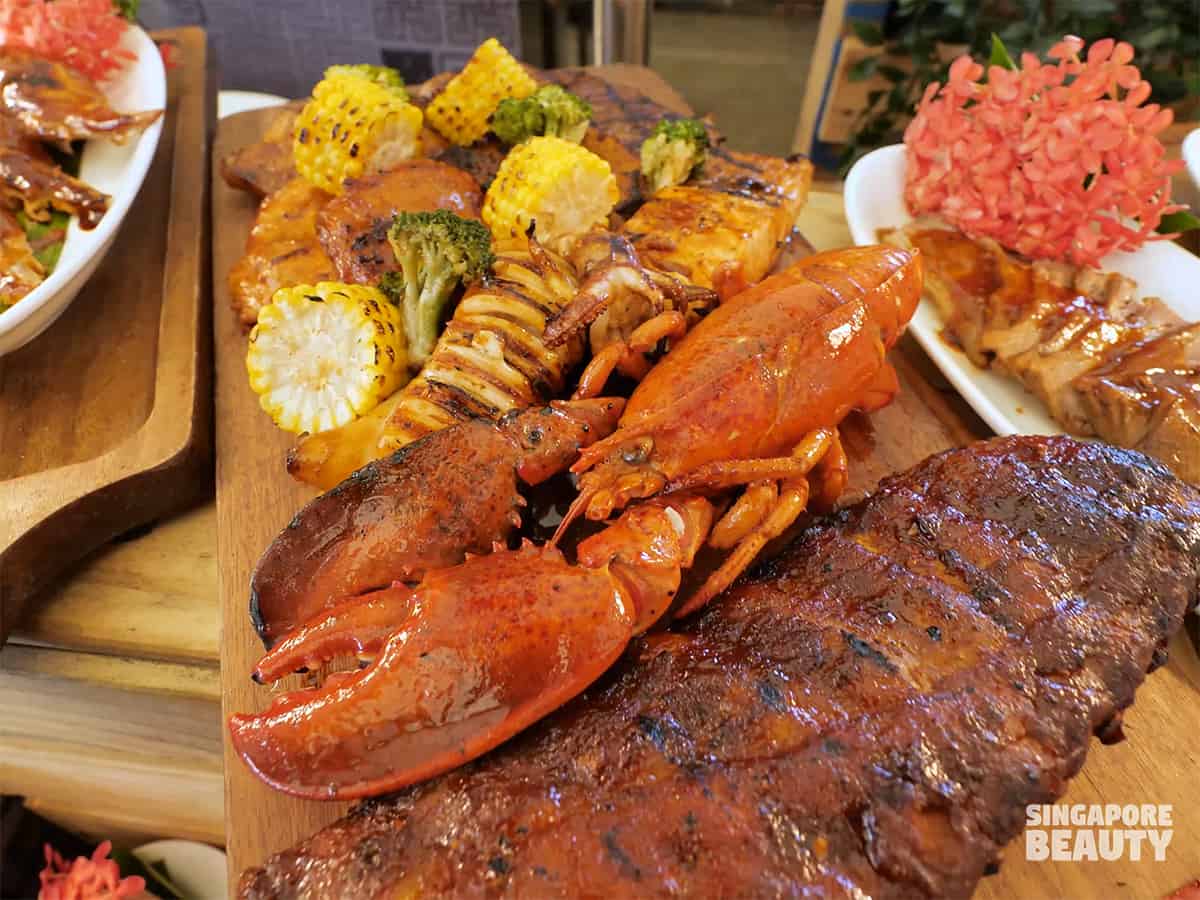 For those who want to share a surf and turf platter, try The Three Peacocks BBQ Grilled Seafood and Meat Platter that includes pork ribs, Boston lobster, grilled squid, chicken steak, beef steak and some garden greens.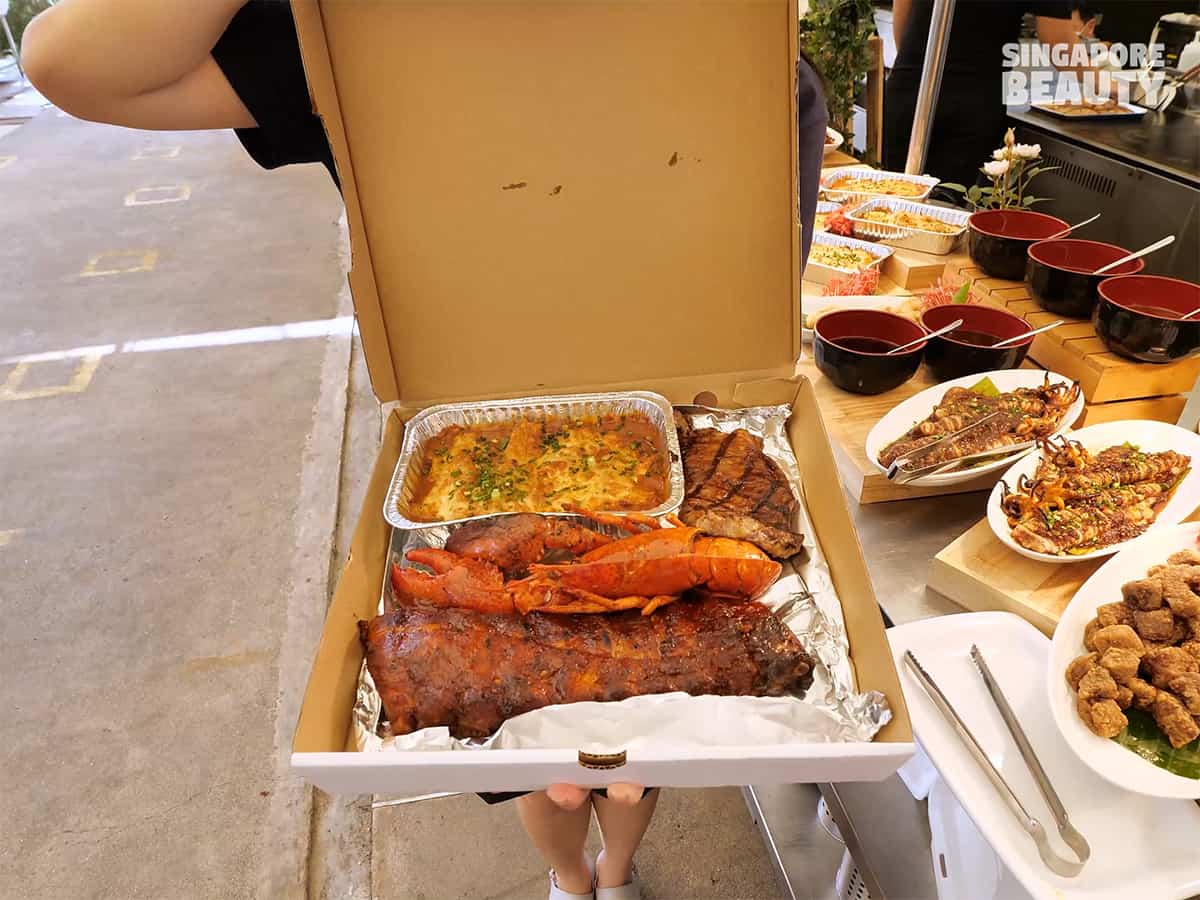 For those who prefer to enjoy these with their love ones in the comfort of their home, feel free to takeaway some of their popular bbq and grill items in their customised pizza box for large orders. This is how it works for their takeaway orders.
Choose from their menu or from their hot station display, the chef will cook based on your orders. You can also choose the portion of food based on weight, cooking method and sauce.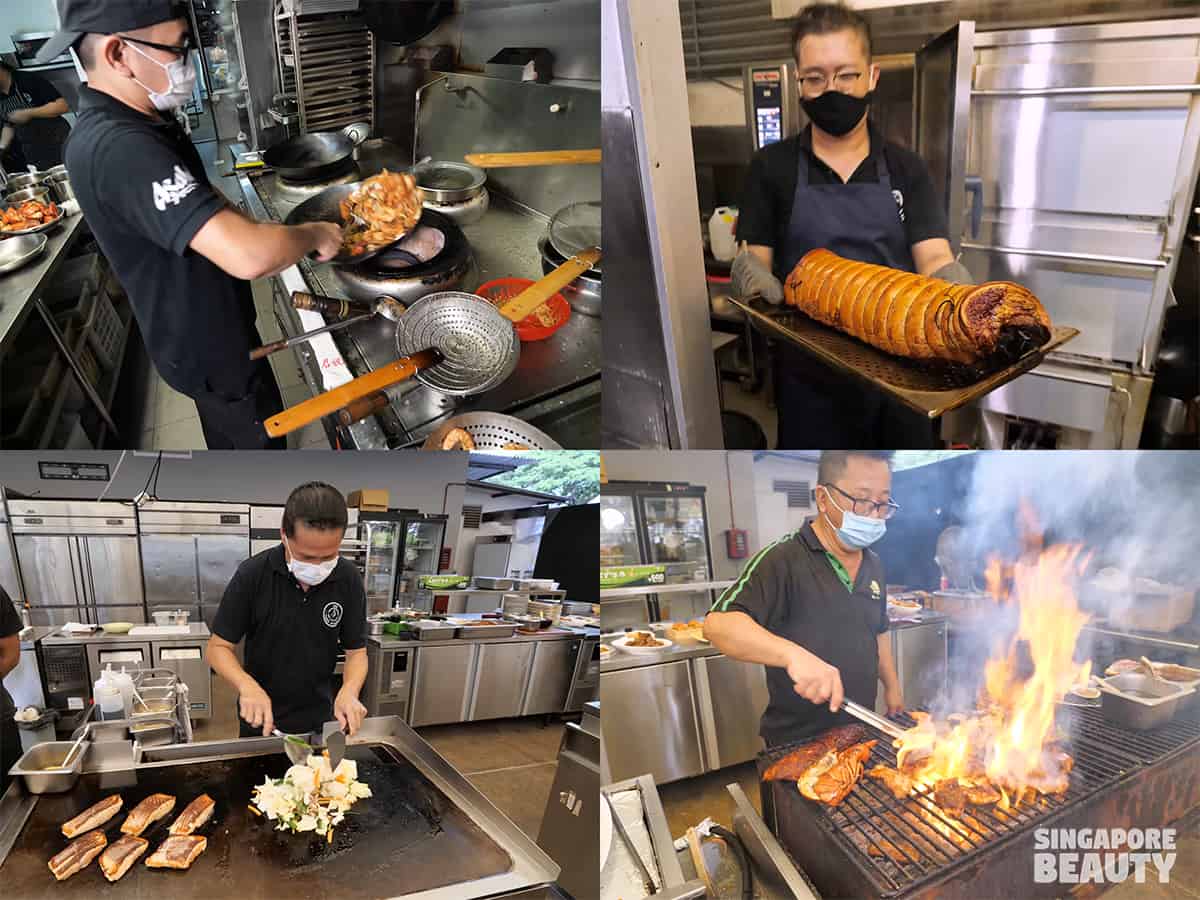 Teppanyaki, wok style, char grilled, boiled, steamed or baked to best suit your orders. Enjoy some Live station teppanyaki with sizzling hot food or Bbq over charcoal with international delight selections.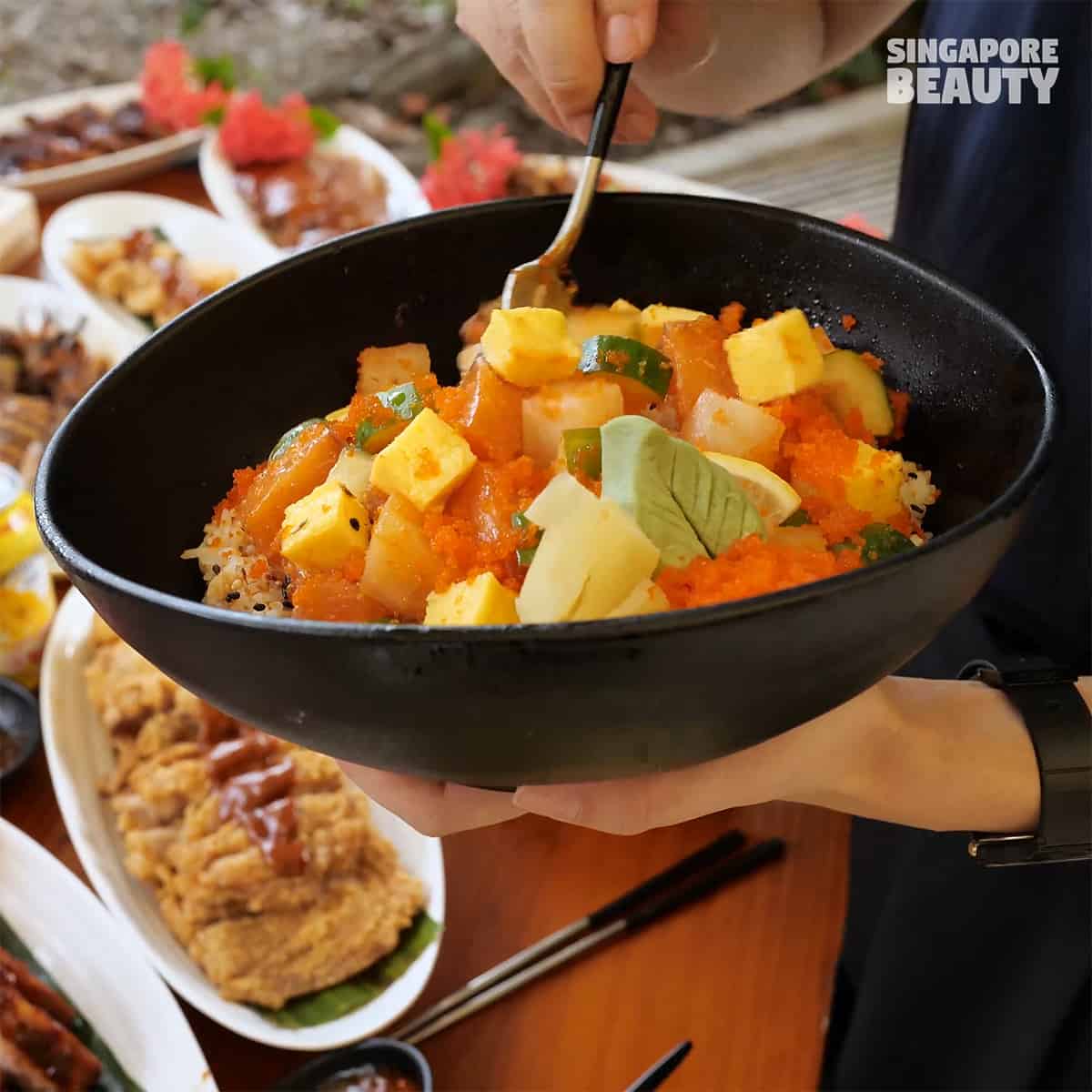 Besides the bbq platters, they also have Japanese cuisines, such as Donabe teriyaki rice with furikake, teppanyaki pan seared salmon, poke bowl with diced tuna, salmon, tamagoyaki and more.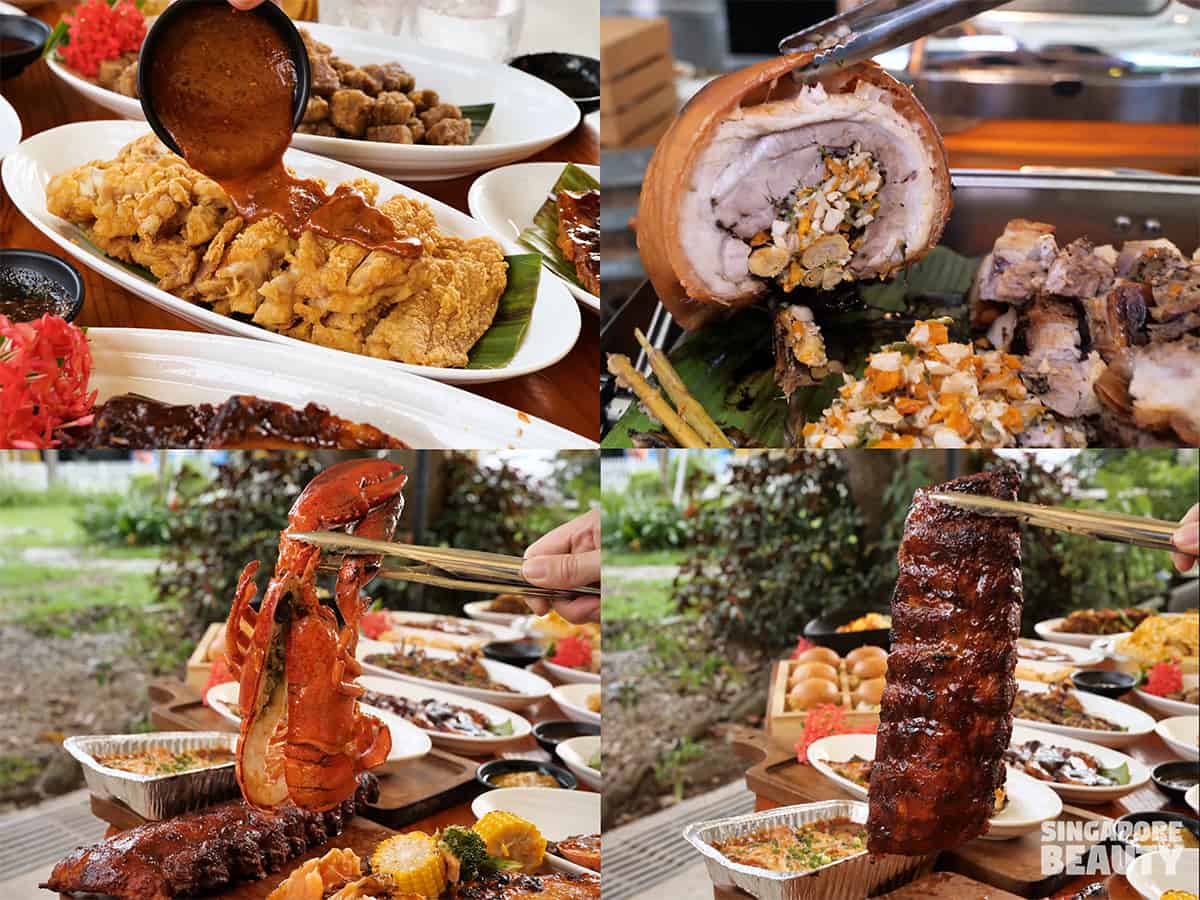 You can enjoy a International feast with selection such as Xxl chicken schnitzel in Korean, Thai, Taiwanese style, Texas slow roast brisket, Spanish lechon, Special Peacock garlic sauce or Malaysian style ketchup manis Boston lobster and more.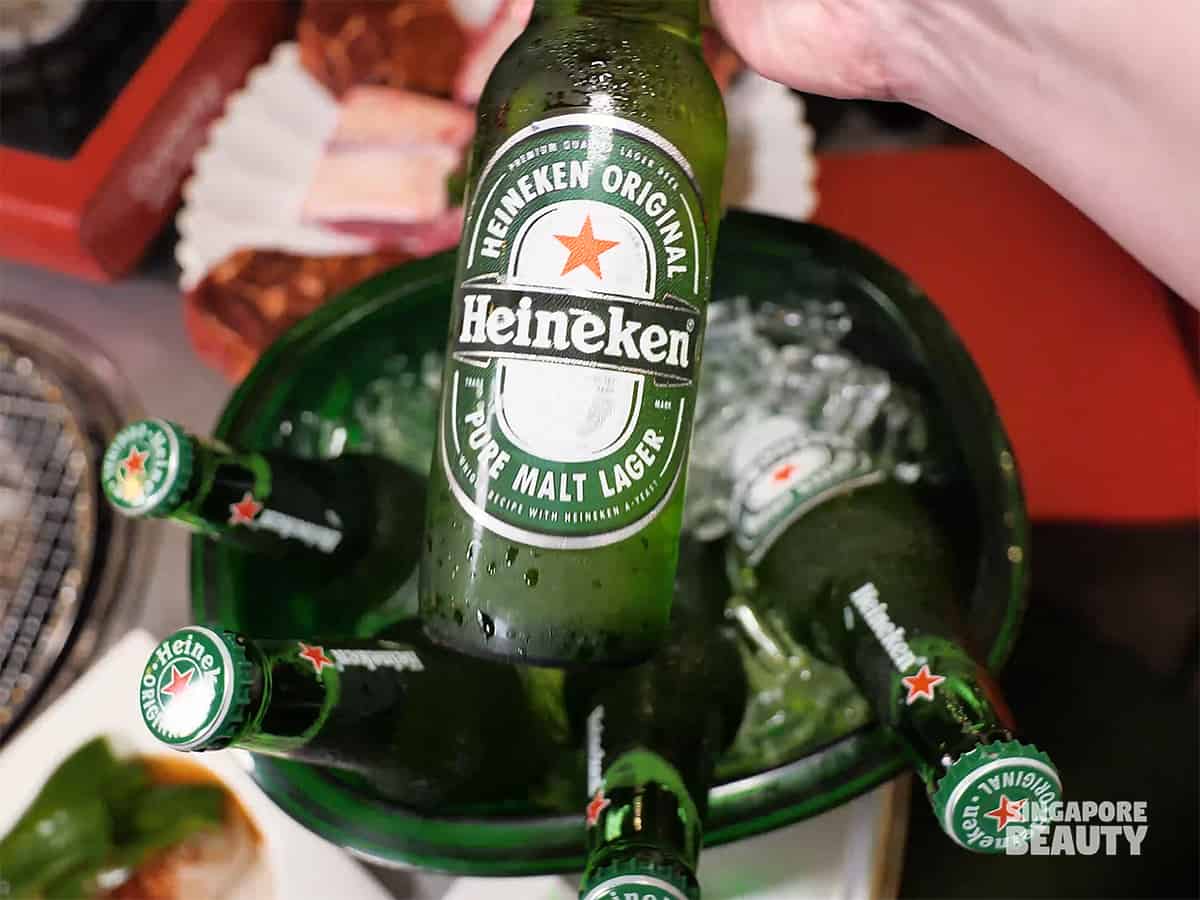 A chill getaway at The Three Peacocks beer garden is now made better with their Happy hours all day long with Asahi, Heineken, Blanc, Corona starting from $22 for 5 bottles.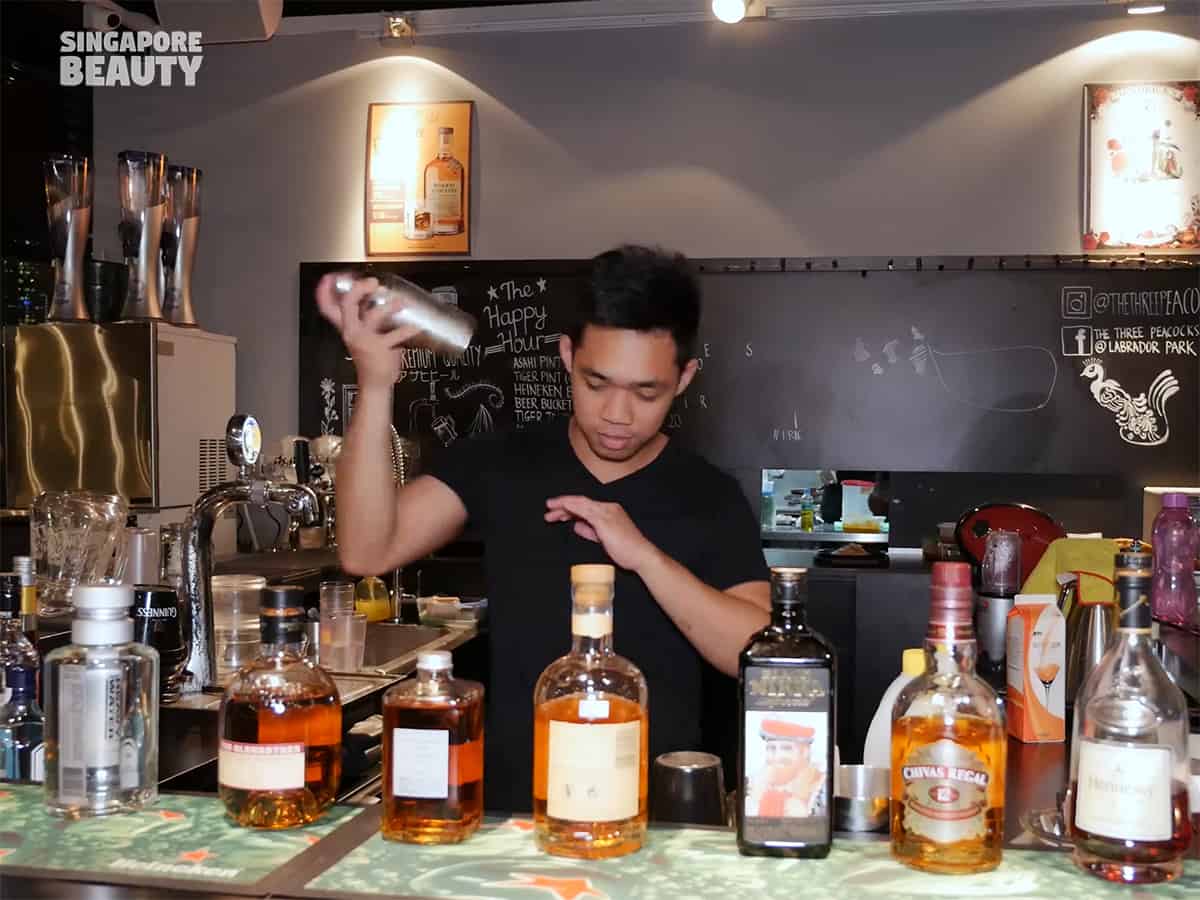 For those who loves an intimate cocktail or mocktail prepared by their in-house bartender. You can get some bottle, craft or draft beer at their cocktail island bar. Check for the availability of the drinks before heading down if you are looking for a specific beer or cocktail.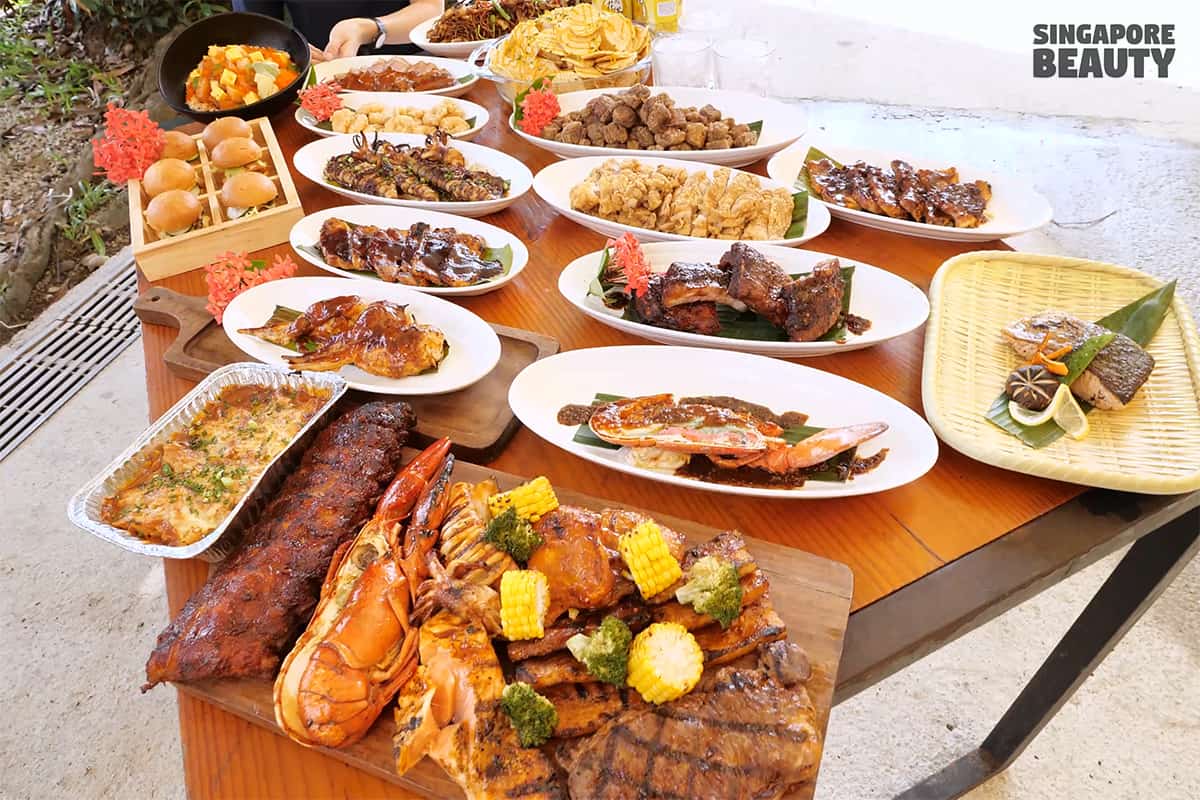 Here are some of the cooked dishes from their Beer Garden ala carte menu. This is great for those who prefer to chill and not do any hands on bbq.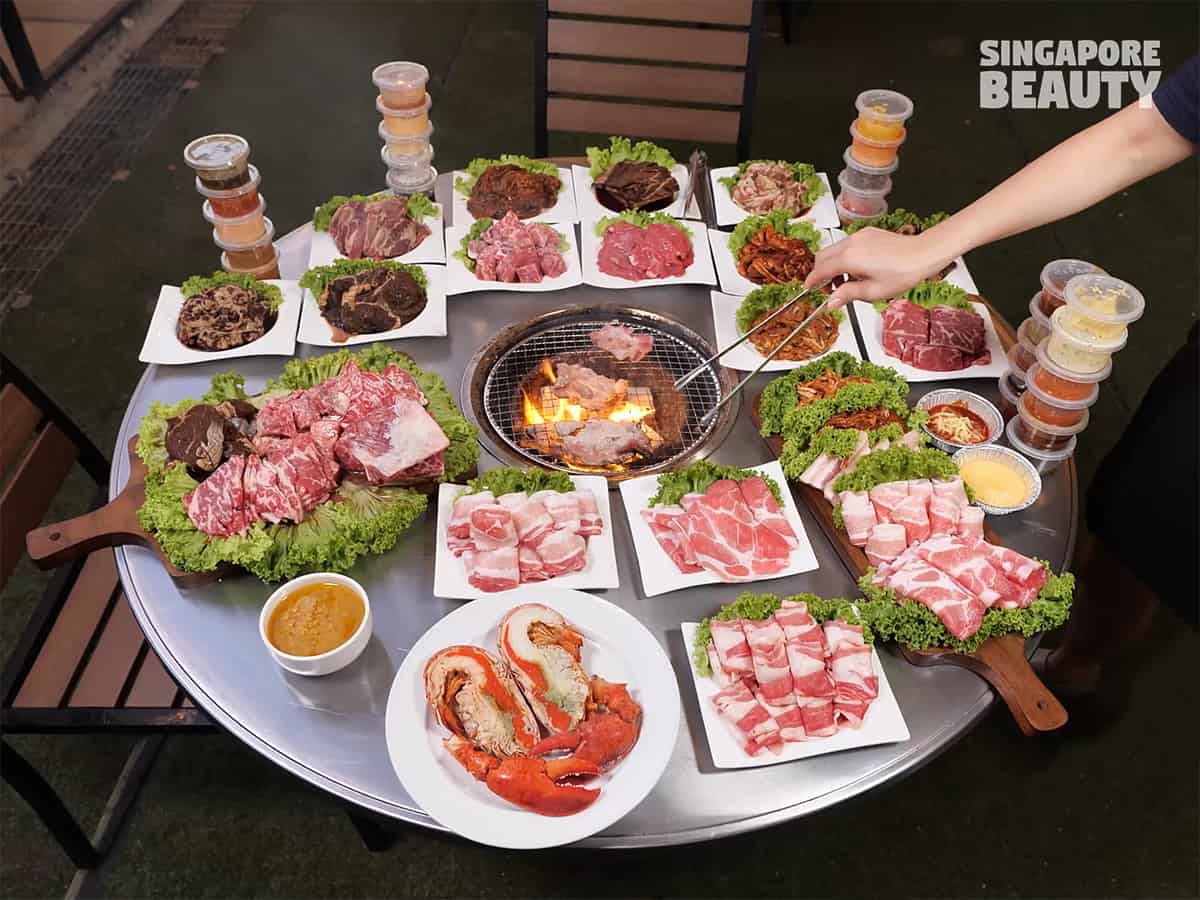 For regulars and fans of The Three Peacocks Buffet, do make a reservation with them prior to heading down to secure a table. Walk-ins are also available.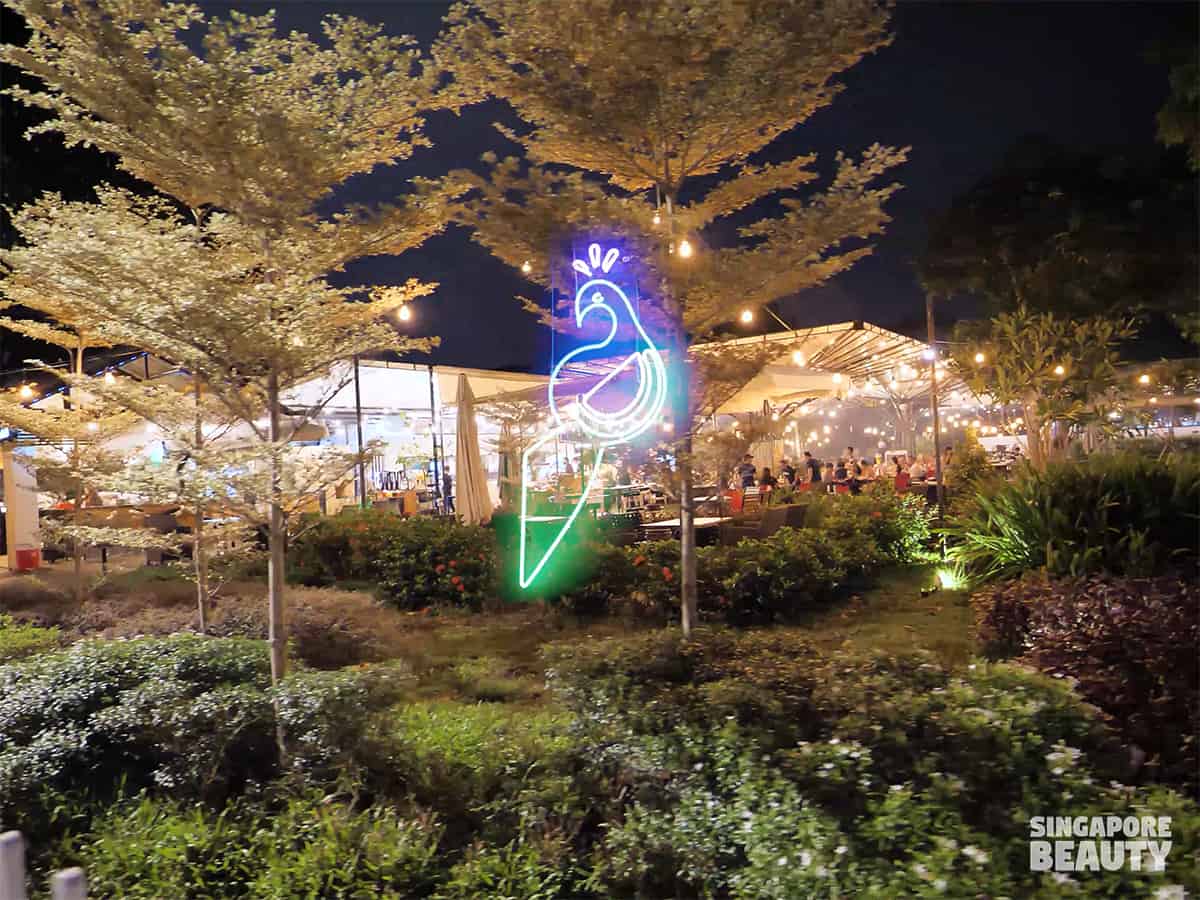 See you at The Three Peacocks. There are now more reasons for you to chill with them with this additional Beer Garden Getaway in Singapore with ala carte menu or bbq buffet.
The Three Peacocks
Ala carte selections for pick up/delivery/dine in
Seafood / meat starters from $8
Opening Hours:
Get your food from 11am- 2pm (might not be available, do call before heading down)
5pm-10 pm
Location of The Three Peacocks Beer Garden:
8 Port Rd, Singapore 117540
Free Parking & shuttle bus
Call: 62510213
Brought to you by The Three Peacocks