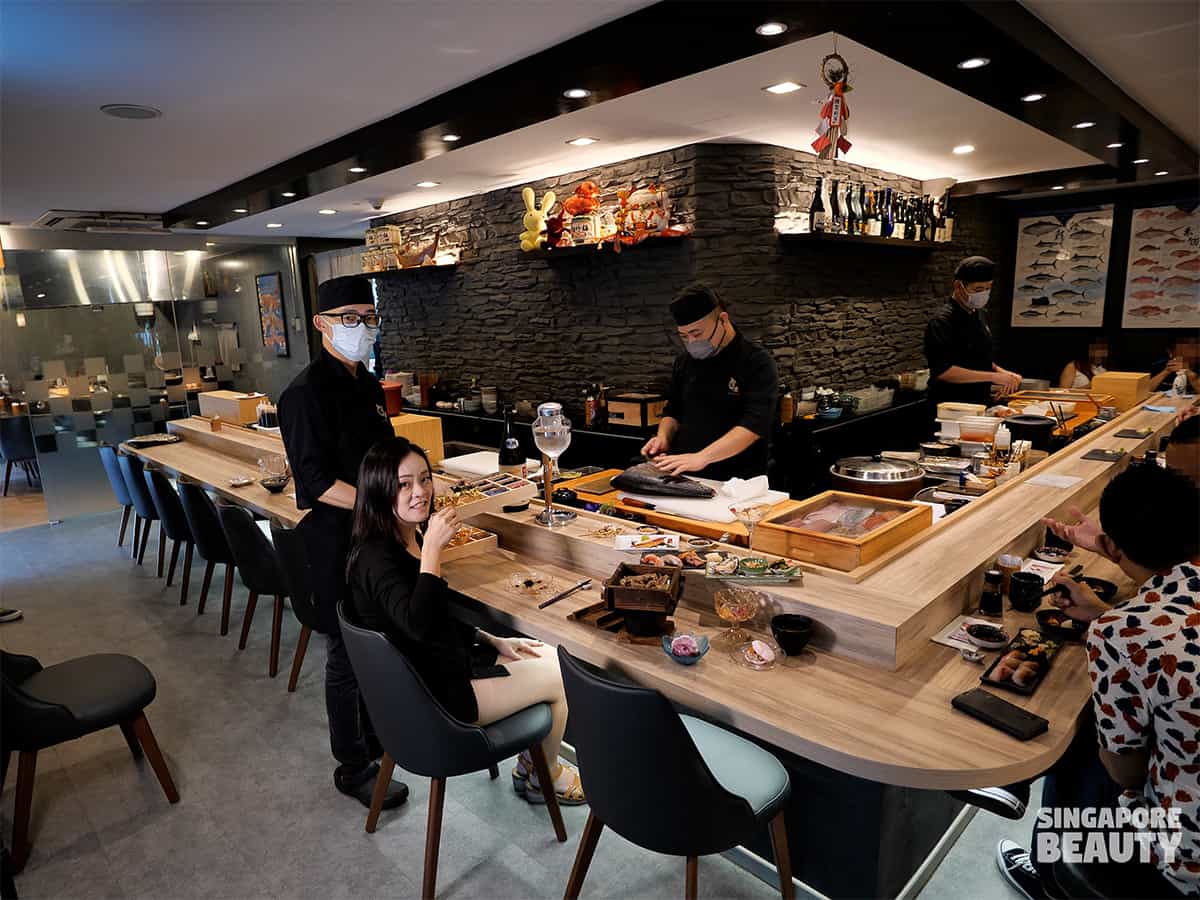 Torio Japanese Restaurant is a popular omakase at Tiong Bahru Road – Singapore's oldest charming neighbourhood where good food resides. Torio Japanese restaurant affectionately known as Torio by their regulars has relocated from Gemmil Lane to Tiong Bahru Road in 2020. Apart from Chef Omakase, lunch sets, lunch courses, dinner courses and ala carte is served as well. They are known for 16 course chef omakase & private room teppanyaki for 8 people.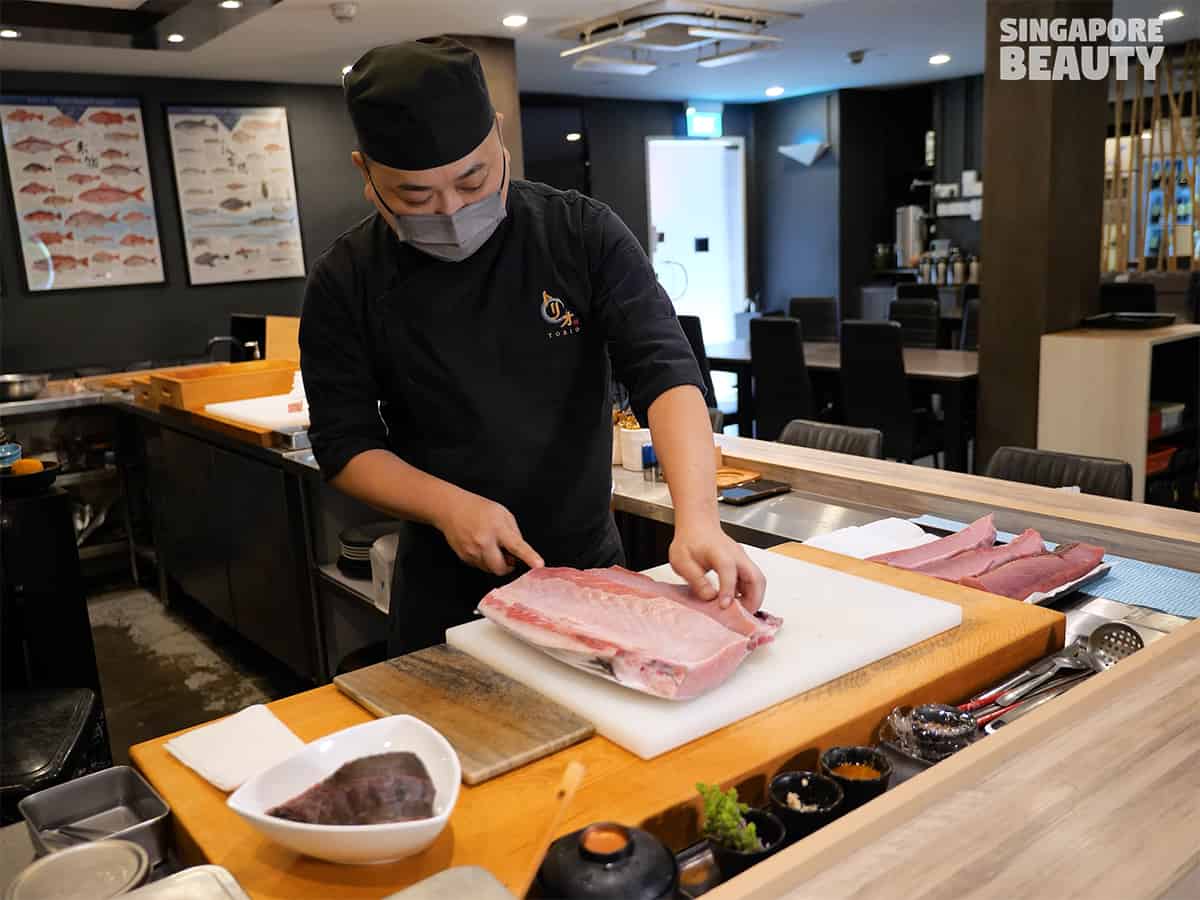 Torio Japanese Restaurant Chef Omakase is helmed by Jackles Tai and his team of 4 chefs. Jackles Tai – an Itamae of 20 yrs experience – had hone his craft under renowned Japanese chefs, is well versed with unique Japanese menu. We were told that his creative streak in omakase menu is his strength and were converted at the end of the whole omakase session.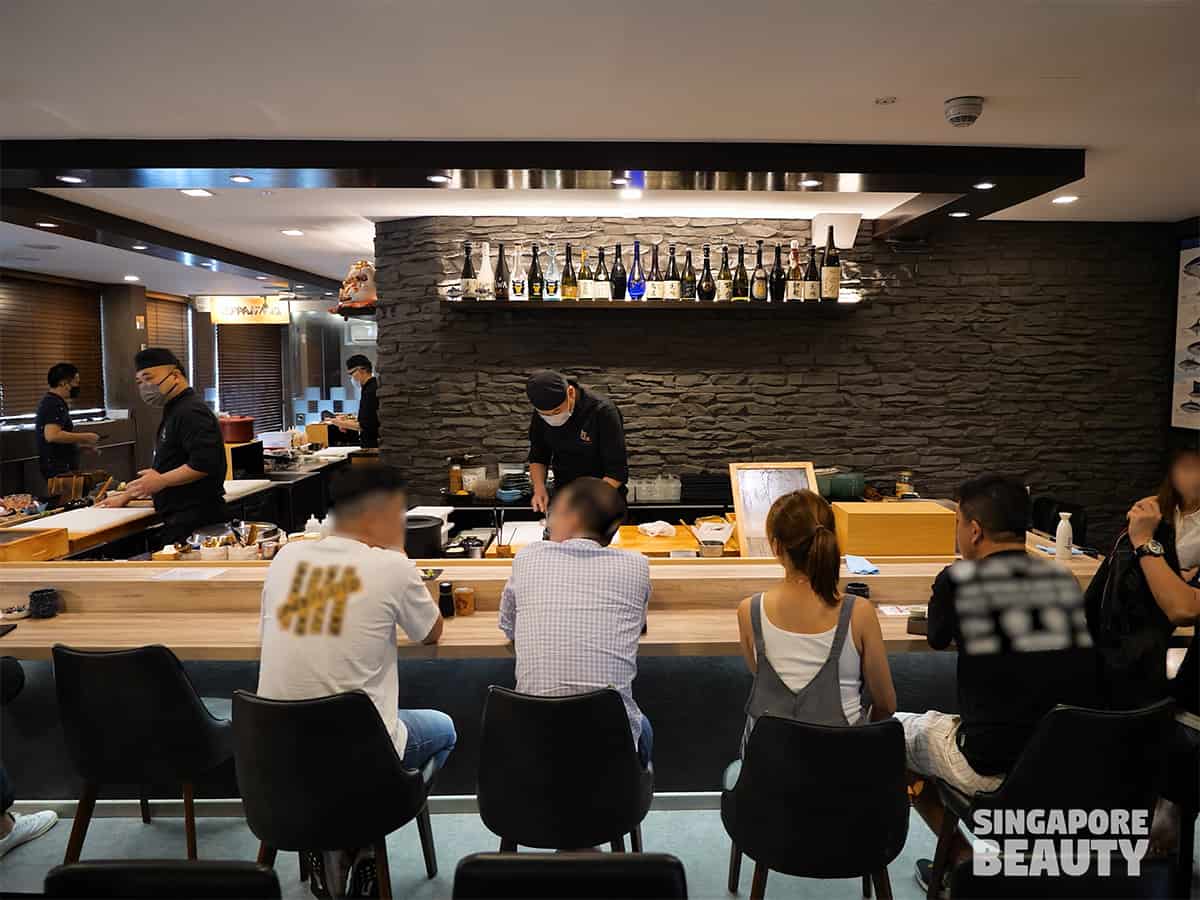 Here's our Torio Japanese Restaurant omakase review. We had the 16 course Chef Omakase $188++ with priority access to the counter seat where you can witness a showmanship of the craft, fresh ingredients, up close view of the preparation of your omakase menu by the chefs. The omakase is well paced and dishes were delightfully delicious. The omakase in my honest opinion based on the ingredients, creative presentation and bold flavours definitely deserves a return visit.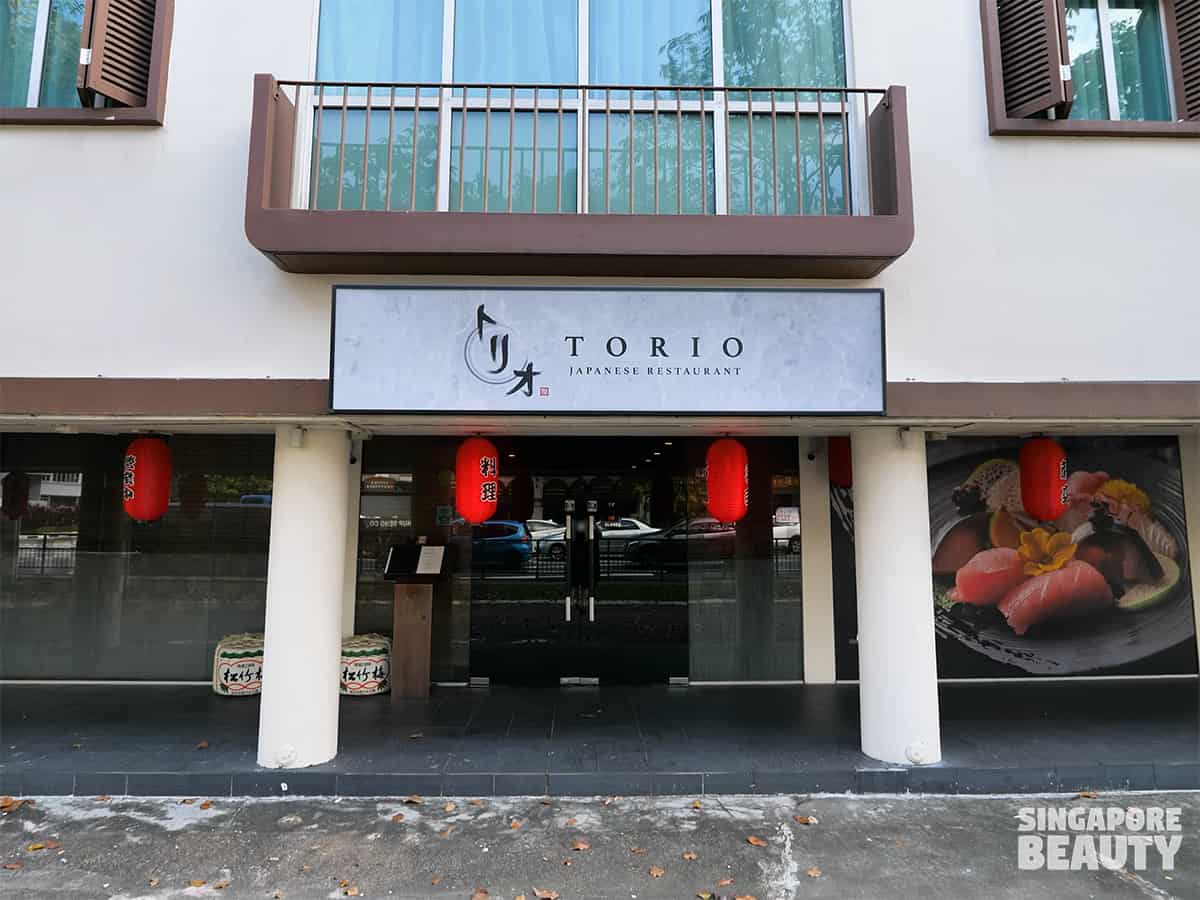 The meaning of Torio quoting from Torio's operation motto "is the Japanese word for trio. This entity, though single, cannot flourish without the commitment, contribution and camaraderie of its founding partners. They aspire for the aroma from their friendship to forever be infused into this restaurant". The restaurant has this unity and joy that is in the air, akin to the harmonious blend of different ingredients used in the omakase. They were there to complement one another to bring out the best flavours and texture that can be enjoyed by everyone.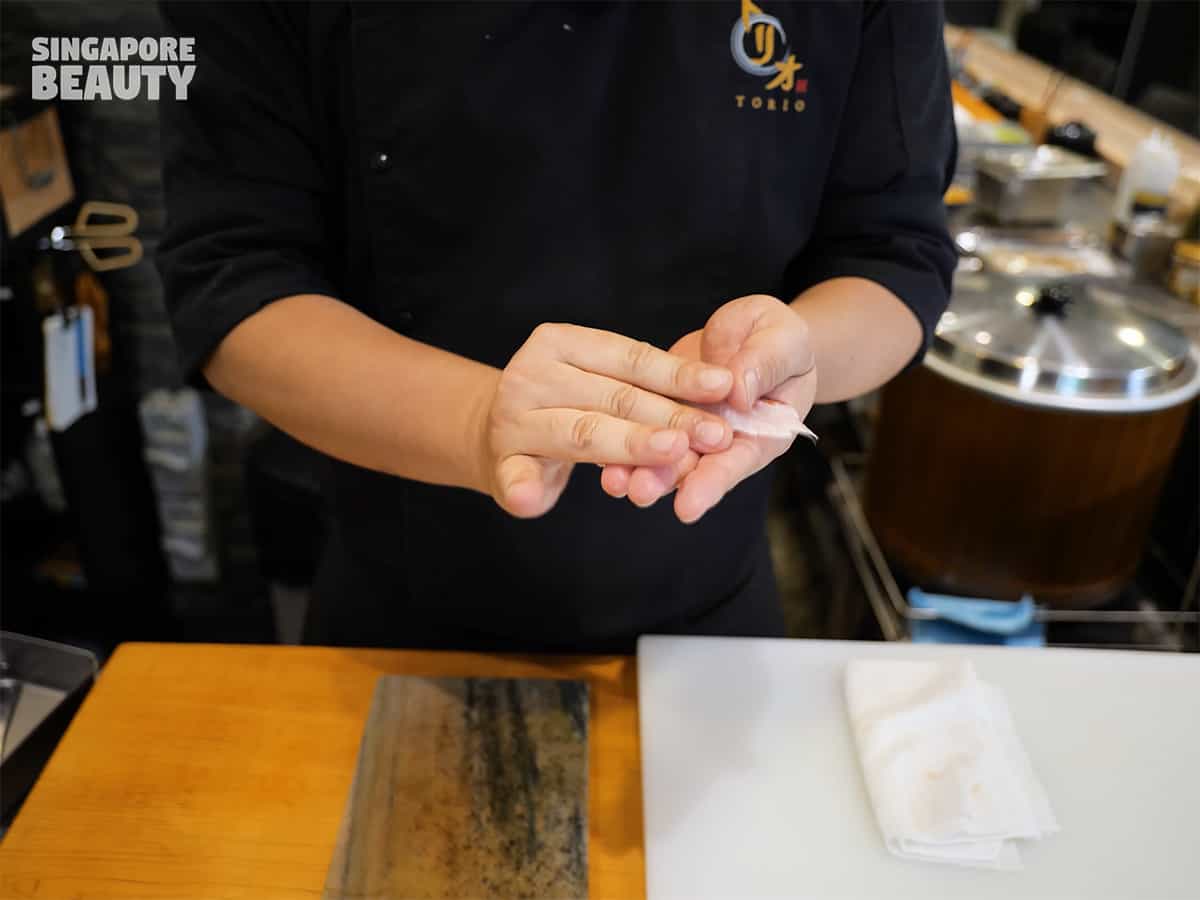 Torio Japanese Restaurant chefs work quickly with careful attention to detail and presentation. The nimble fingers working on the sushi were delightful to watch, as the seasonal appetizers were all shaped by hand. The right amount of strength to compact the sushi rice and the sashimi on top of it. The right amount of glaze on the sushi just to lightly tease the taste buds to get ready for more to come.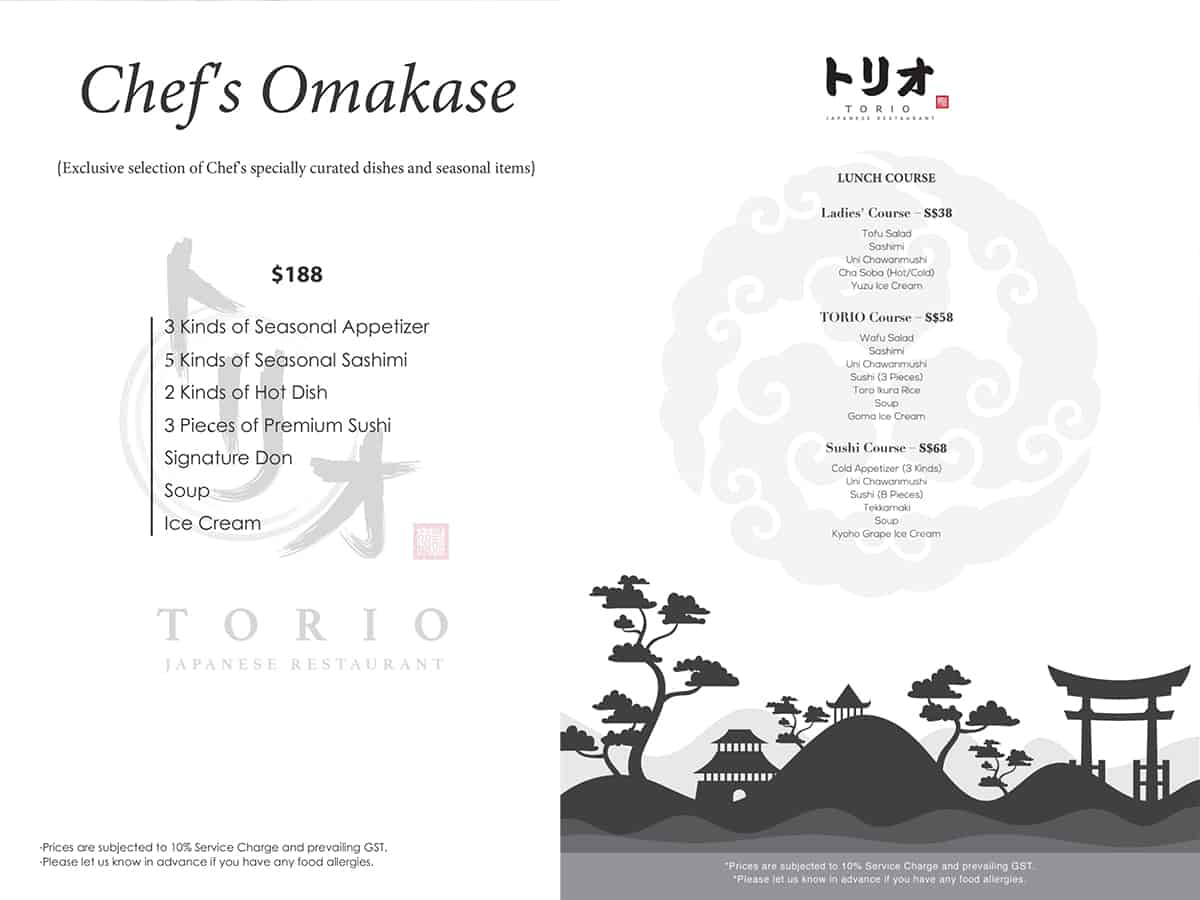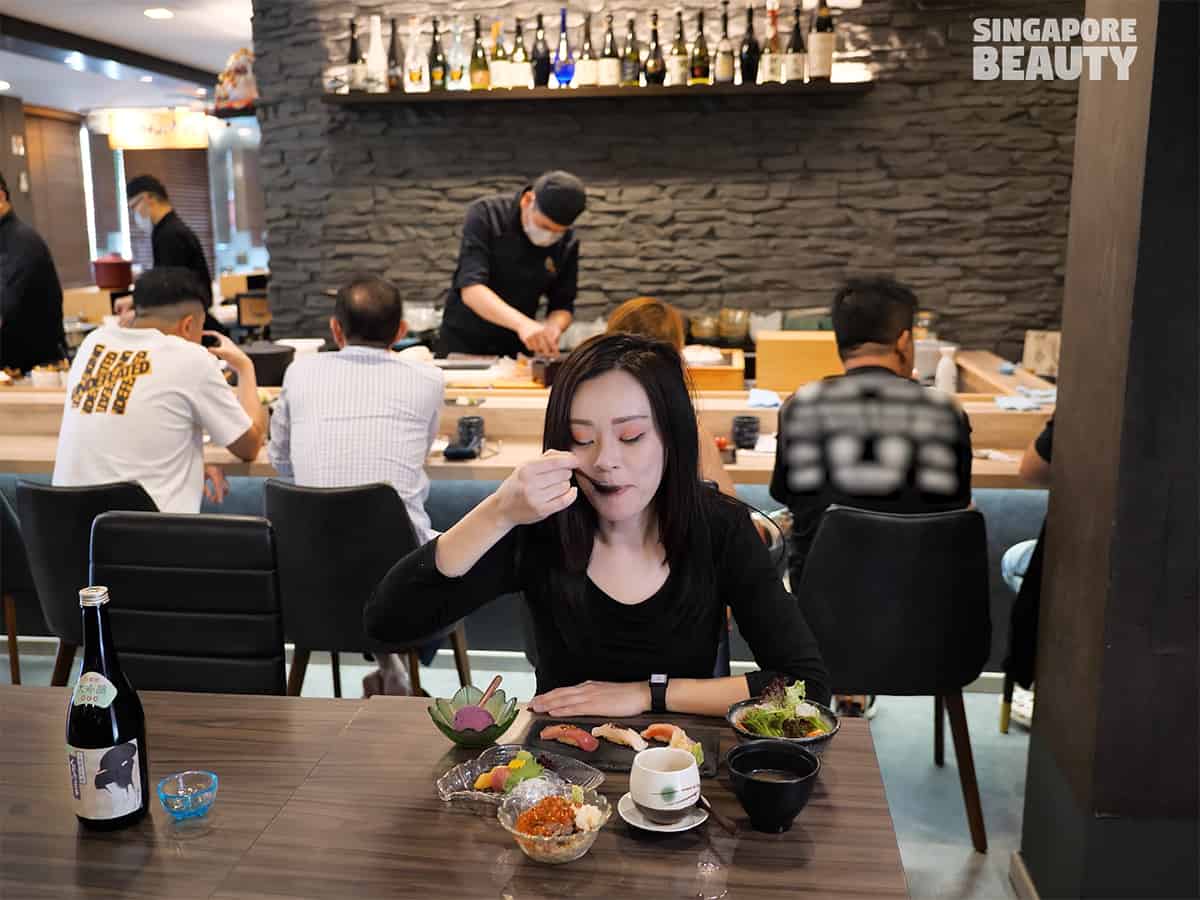 Here's the partial menu of Torio Japanese Restaurant Lunch Courses with the ladies course $38, Torio course $58 and Sushi course $68. Besides the 16 course Chef omakase $188, we also tried their Torio course. These lunch course are great for those looking for a quicker and simpler lunch options around Tiong Bahru. Pictured above are the items in Torio Lunch course.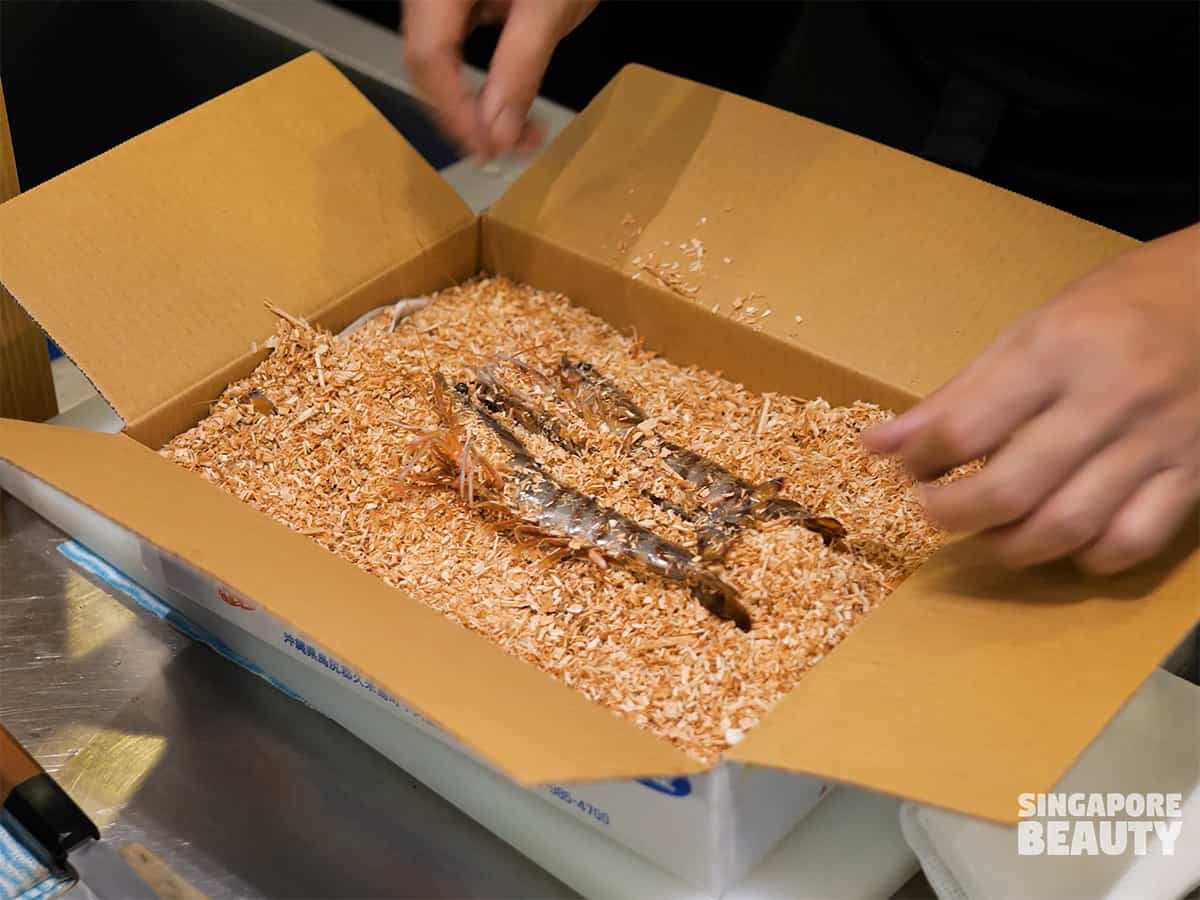 For the chef omakase, the diner will be invited to sit at the counter, where more premium items can be served. The chef's omakase are priced at $188, $238 and $288. They also have a table service omakase starting from under $100 for diners who are more budgeted. Pictured above are the premium Kuruma Shrimps that are imported live in wet wood shavings from Okinawa. We were told that these shrimps are used exclusively for Chef Omakase and makes extremely crunchy sweet tempura.
16 course chef omakase starts with 3 seasonal appetizers -(from left to right) Nanohana, monkfish liver, Miyagi oyster. Staring from left to right, awaken your palate with the refreshing cool flora greens, enjoy the buttery melt in mouth monkfish liver and slurp up the oyster. The oyster is plump and clean tasting with a semi briny dressing.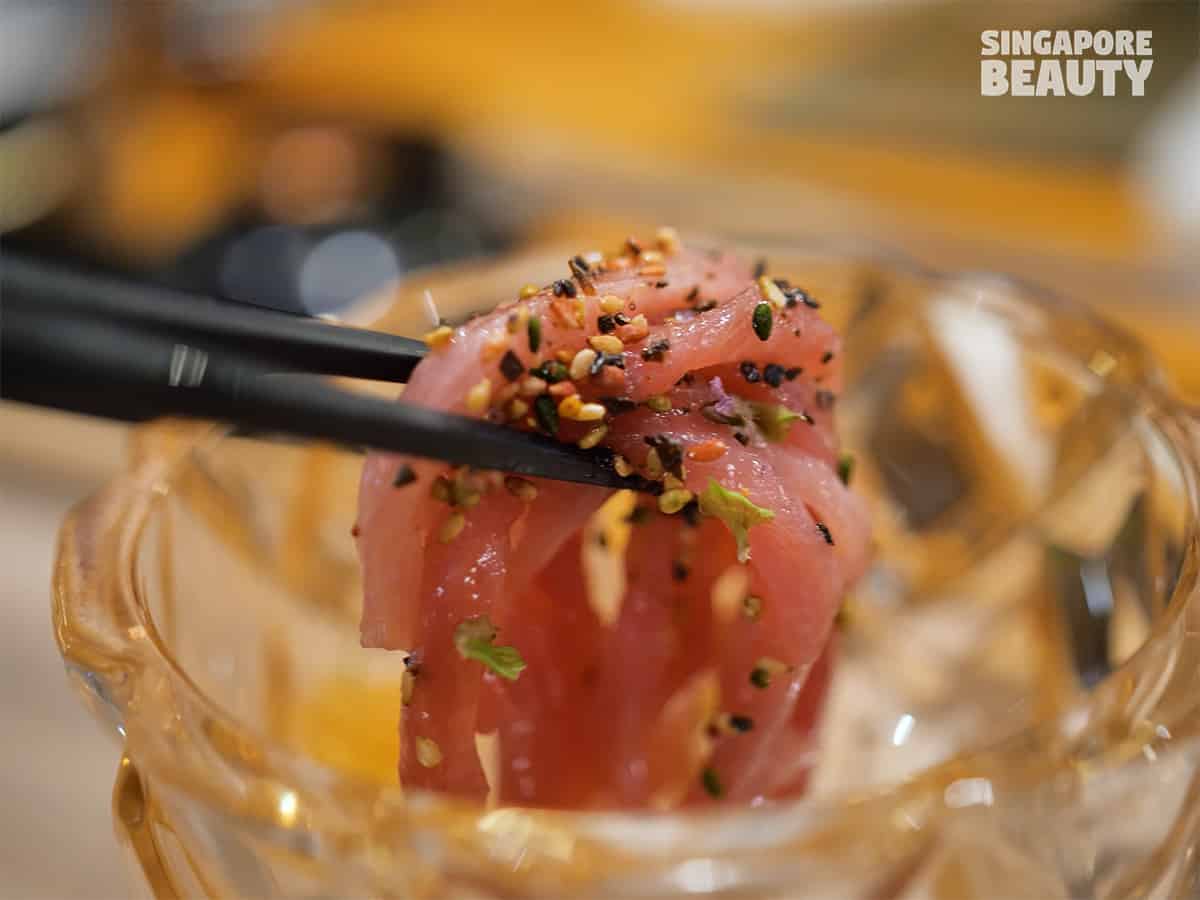 Seasonal sashimi (part of chef omakase) – chutoro noodle with white prawn & golden flying fish roe. This is one of the creative omakase items – chutoro cut into long noodle and eaten like a noodle with some sweet white prawn laced with golden flying fish roe. The unified flavour is that of sweet delicate texture with subtle pops of mild heat.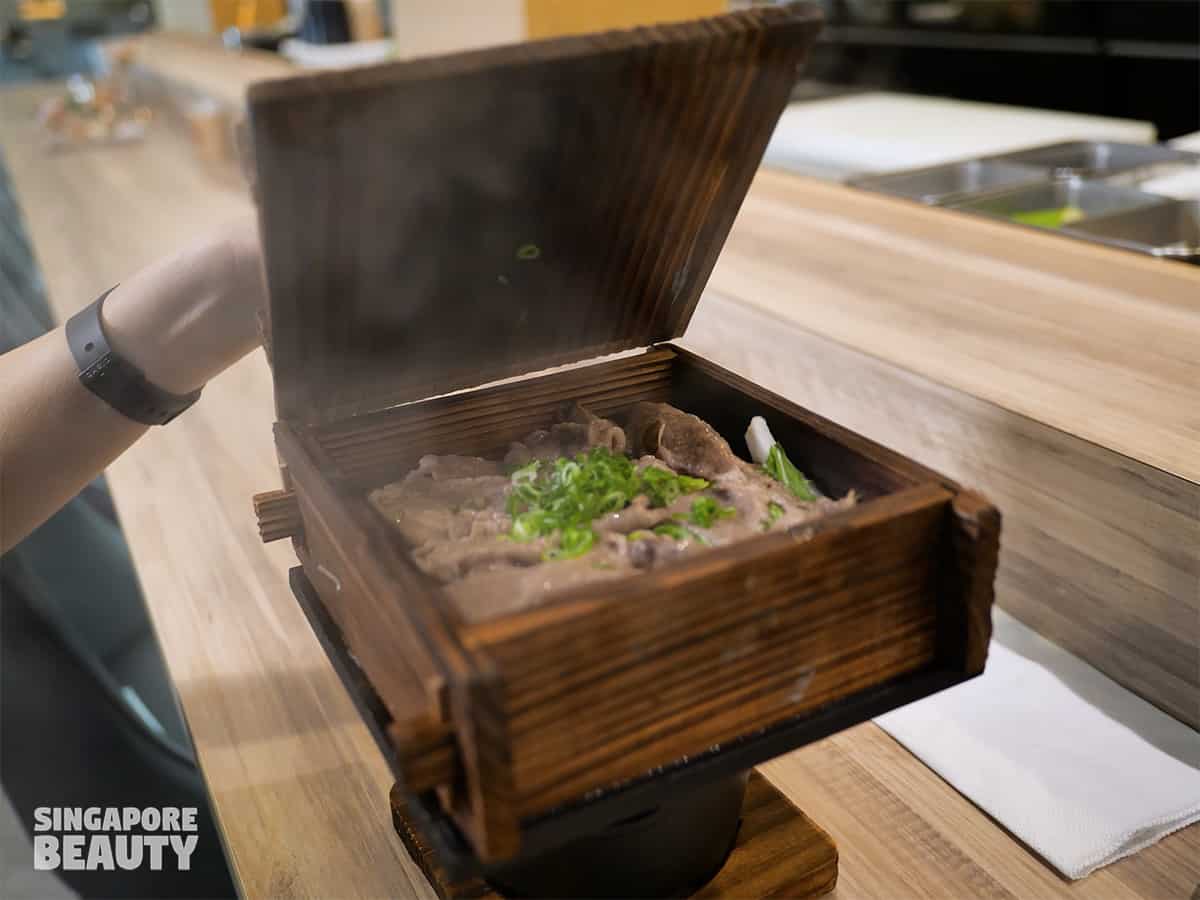 Gyu seiro-mushi using Miyazaki beef (Part of chef omakase) is sliced Miyazaki beef layered upon a base of vegetable and mushroom, steamed in a Japanese wooded steamer. We were told special care is taken while steaming it so that the nutritional value of the beef stays within the box.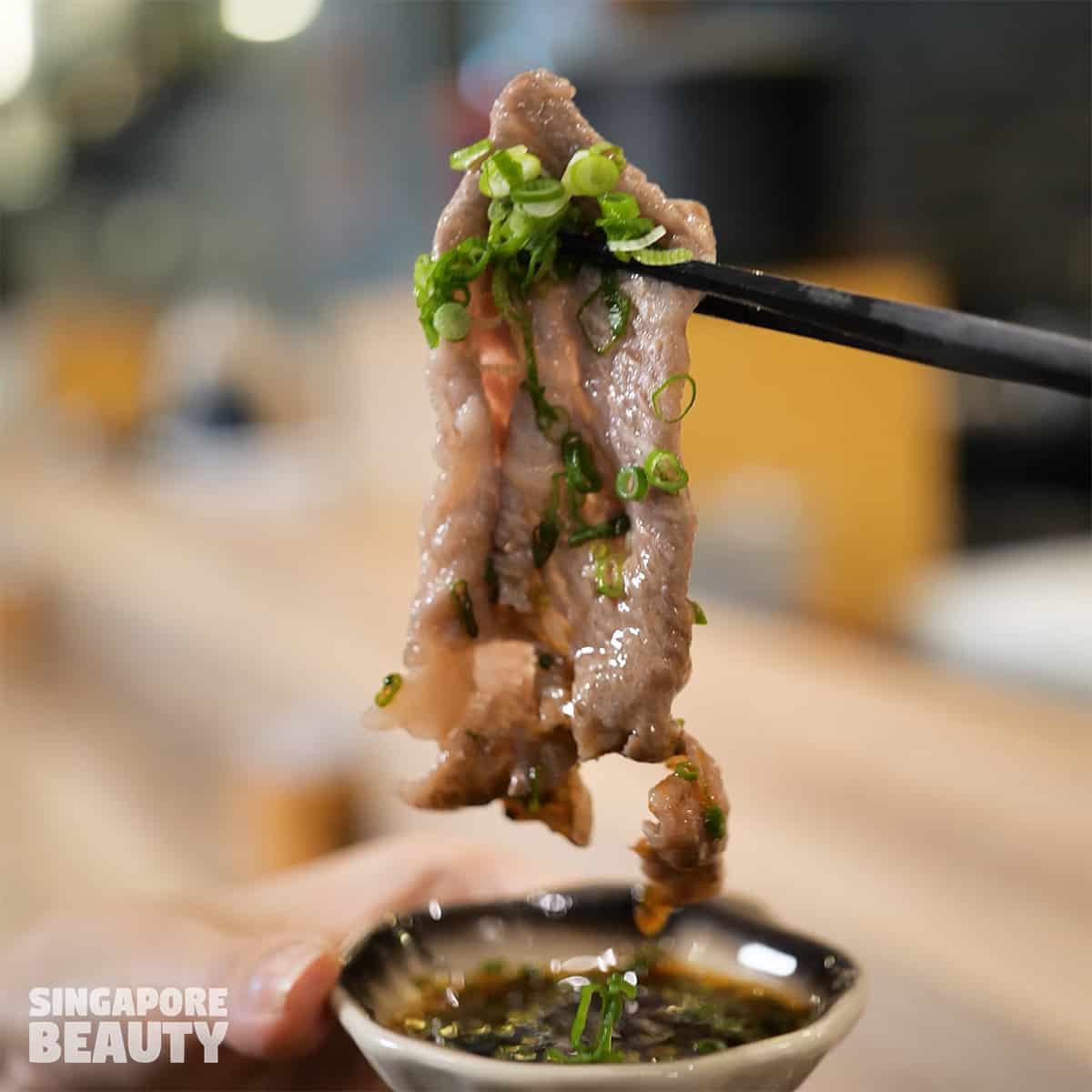 The Miyazaki beef is super tender and delicate enough to be held up with a chopstick into the dipping sauce. Buttery and umami texture with a mini stove to keep it warm while you enjoy them.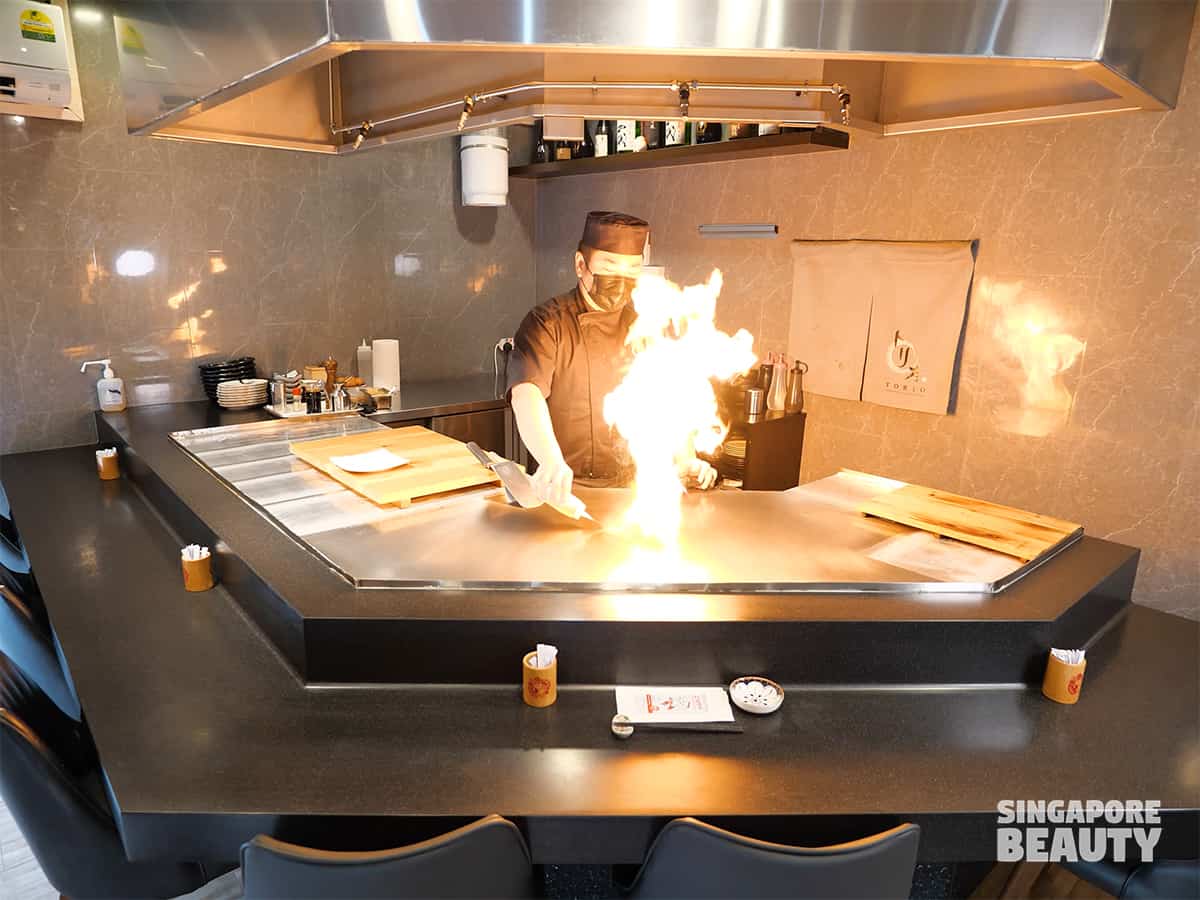 We had a chance to watch them prepare the slab of Miyazaki beef steak for our gyudon truffle rice bowl. The steak is given a quick flambé, seared on the teppanyaki griddle sealing in the juices. This is a private enclosed room at the end of the omakase counter that can seat up to 8 people. If you are a fan of Torio Japanese Restaurant Teppanyaki, it is recommended to make reservation as seats are limited and hot!
Gyudon black truffle rice bowl with Miyazaki beef and onsen egg (part of chef omakase). Miyazaki beef is the best wagyu in Japan and is loved for its soft texture and innate umami flavour. The beef steak is cooked perfectly with a mildly brown seared and a tender medium rare center. Lightly salted to bring out the rich meaty flavour. The excellent marbling on the tender steak makes every bite effortless and we really enjoy it.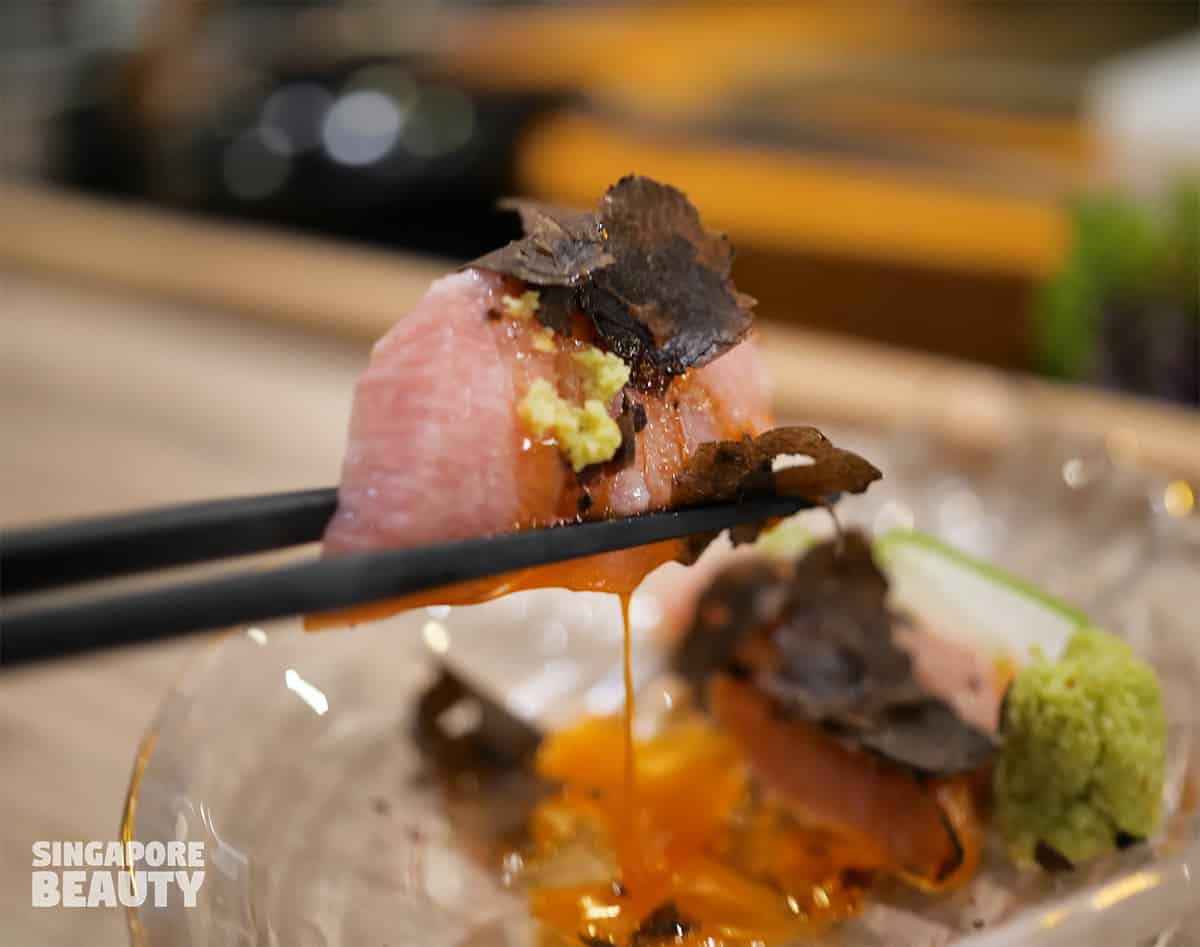 Black truffle Toro with Kagoshima egg yolk (Part of chef omakase) – brilliant sunrise shade of the yolk is visually pleasing but what I enjoyed is the caramelised flora undertone that comes with it. The fatty soft Toro with glaze of yolk and pungent black truffle aroma – is "trio" made in heaven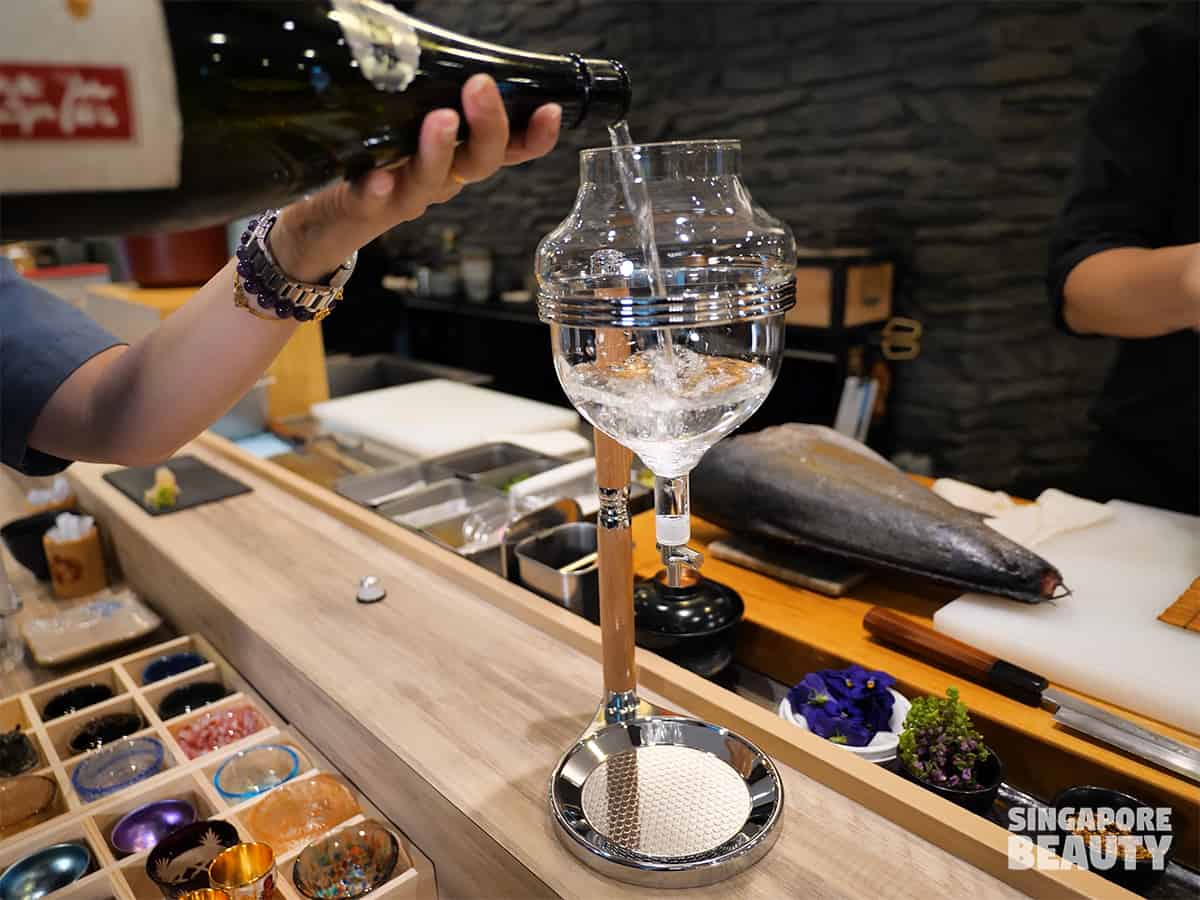 Celebrated Sake tower – get their chilled sake tower to go with omakase menu. They have a wide range of sake that is imported from all over Japan. You may choose your preferred sake from their display chiller over at their bar area. Every individual bottle of sake has the name, origin, SMV, alcohol, polish and price stated on them, so you can choose one that you really enjoy based on these information. For certain unfinished alcohol bought in Torio, they do provide wine storage service so that you can return to enjoy them on your next visit.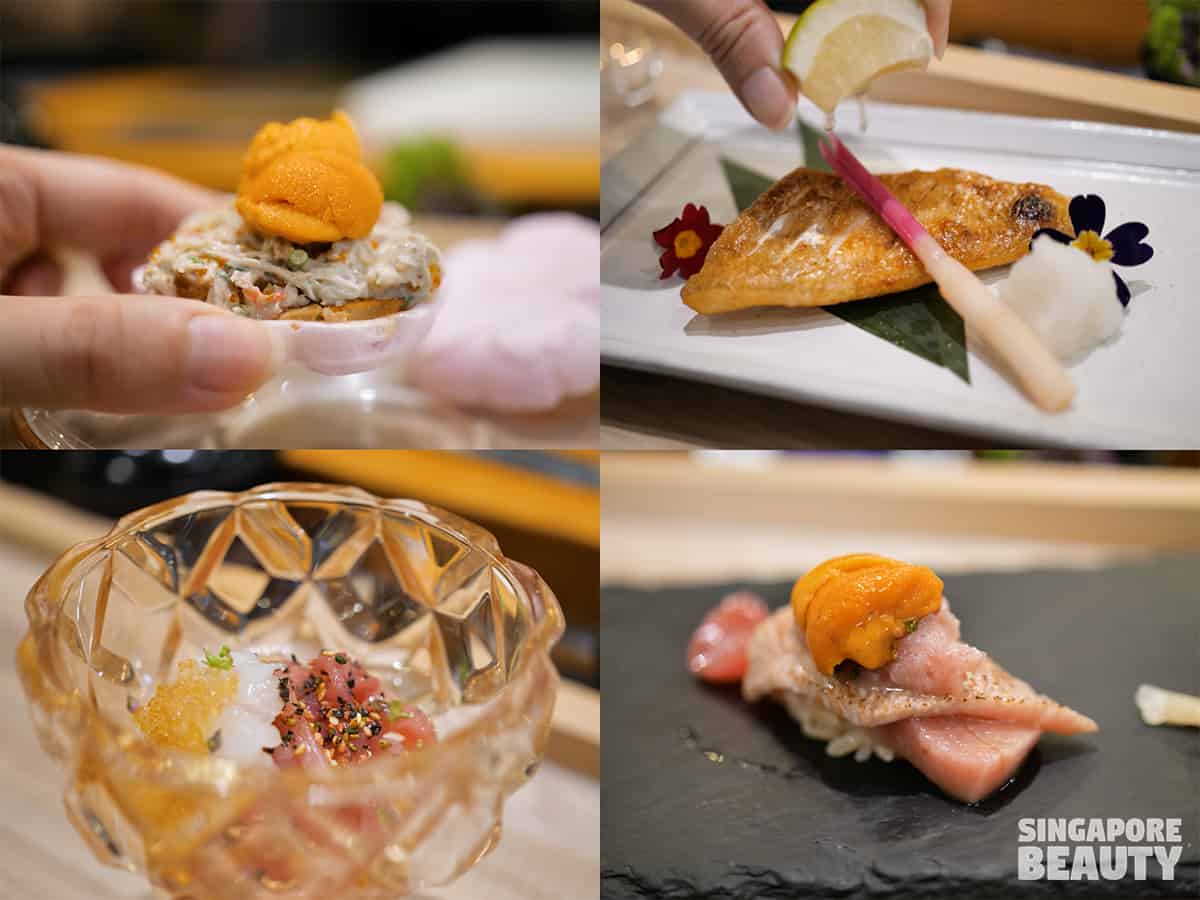 As a highly rated omakase restaurant with Tsukiji Outer Market vibe, we also had golden eye snapper kinmedai, shima-aji striped jack from Nagasaki, special torio sushi (chutoro, otoro & toro), sashimi grade omakase uni, Japanese yuba from Kyoto in snow crab & sea urchin, kani monaka with uni (snow crab, foie gras, sea urchin), mizu tako with torched lobster oil, grilled nodoguro with Hajikami Shoga and last course miso soup &  Kyoho grape ice cream.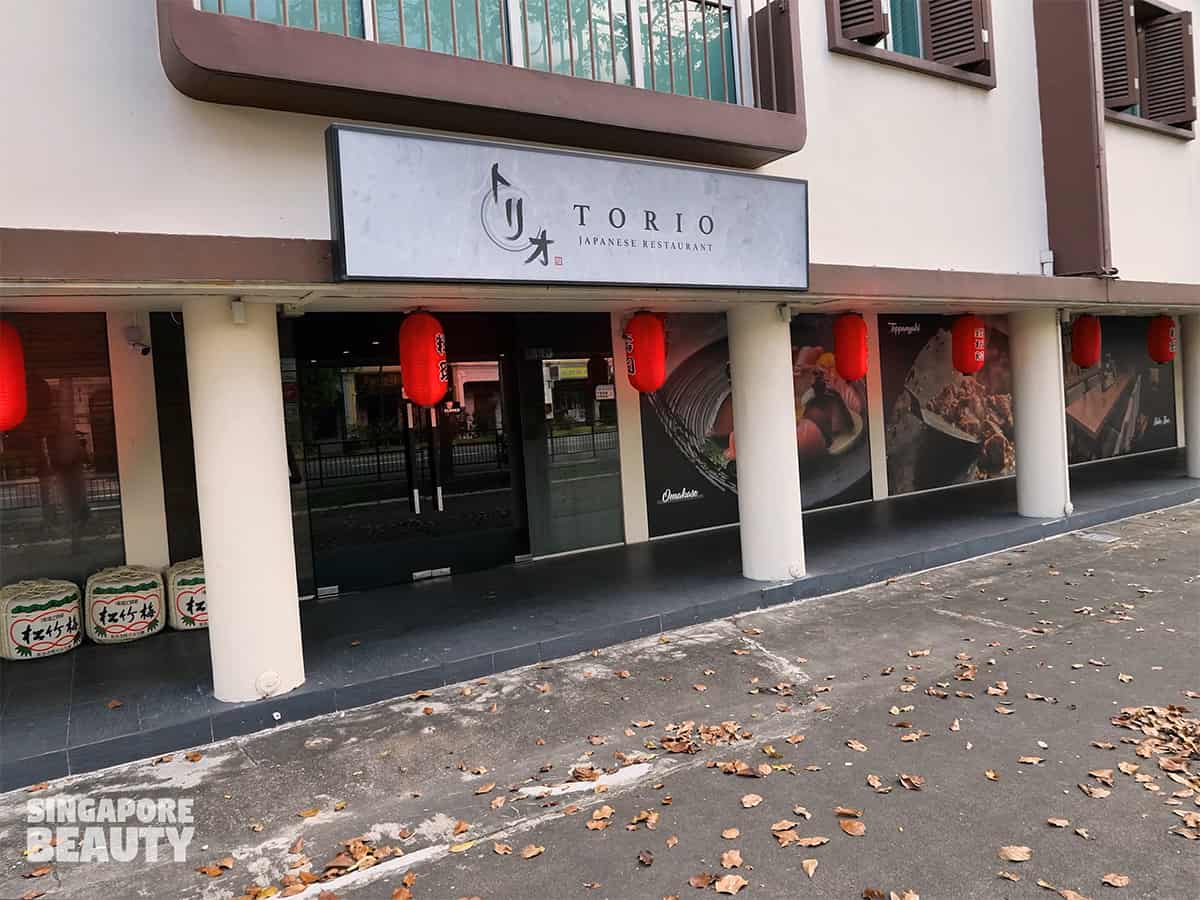 Torio Japanese Restaurant at Tiong Bahru Road is situated within Link Hotel Singapore. For Reservation, please book online or call their restaurant, reservation is preferred for omakase. For others, you may walk in subjected to availability of seats. There are counter seats for chef omakase, casual table dining, vip rooms, bar and private room Teppanyaki. During our last visit, Torio's lunch hours are packed with diners which is a tell tale sign of a popular restaurant.
Address of Torio Japanese Restaurant :
50 Tiong Bahru Rd, #01-01,
Link Hotel, Singapore 168733
For reservation, pls call: 6514 0115
Car Park is available adjacent to the restaurant, parking is complimentary with minimum spend of $200.
7minutes walk from Havelock MRT station (TE16)
Lunch course $38, $58, $68
Table service omakase starts from $100 (non-counter seat)
Chef omakase at $188, $238, $288 (counter seat)
Prices are subjected to 10% service charge & prevailing GST
Brought to you by Torio Japanese Restaurant