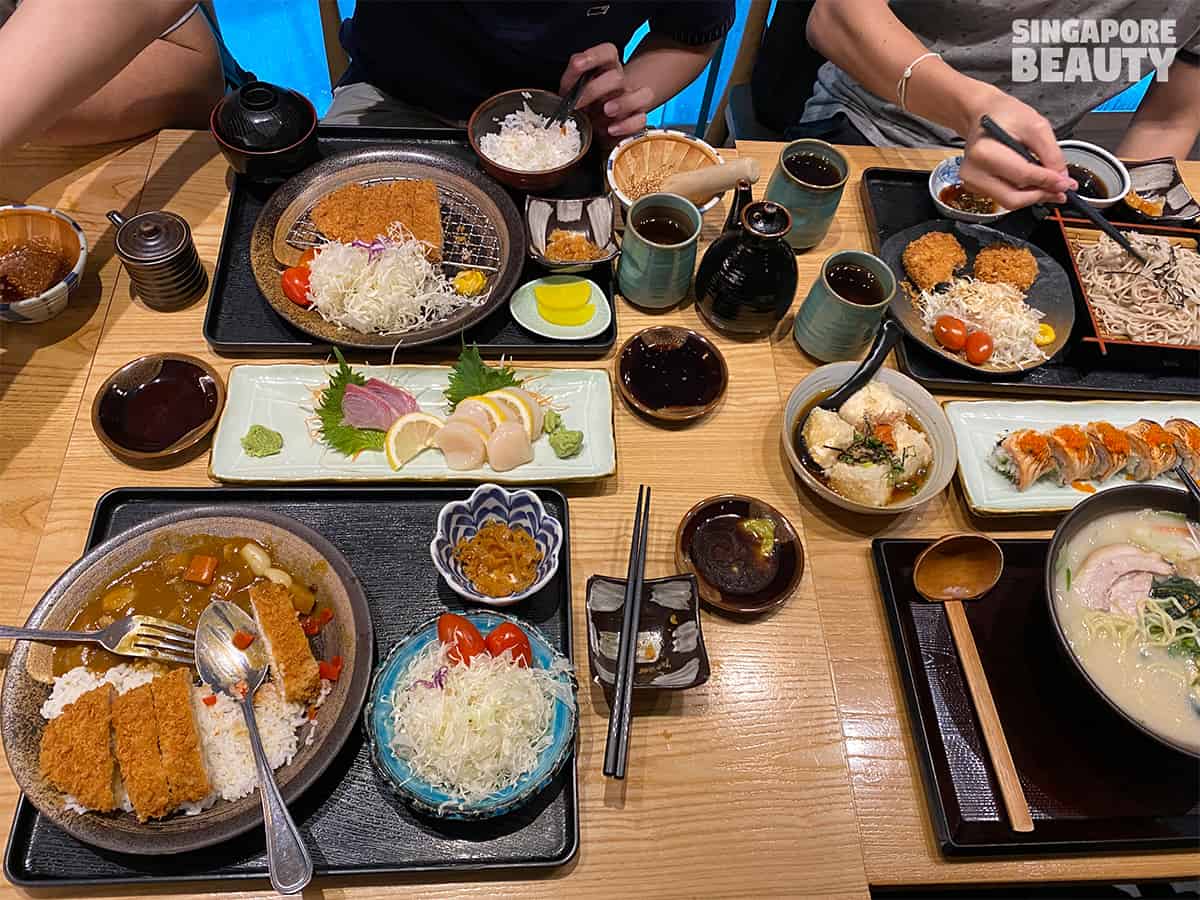 Tonkichi Sushi & Tonkatsu is famous for their katsu with choice of either pork or chicken served with free flow rice and cabbage.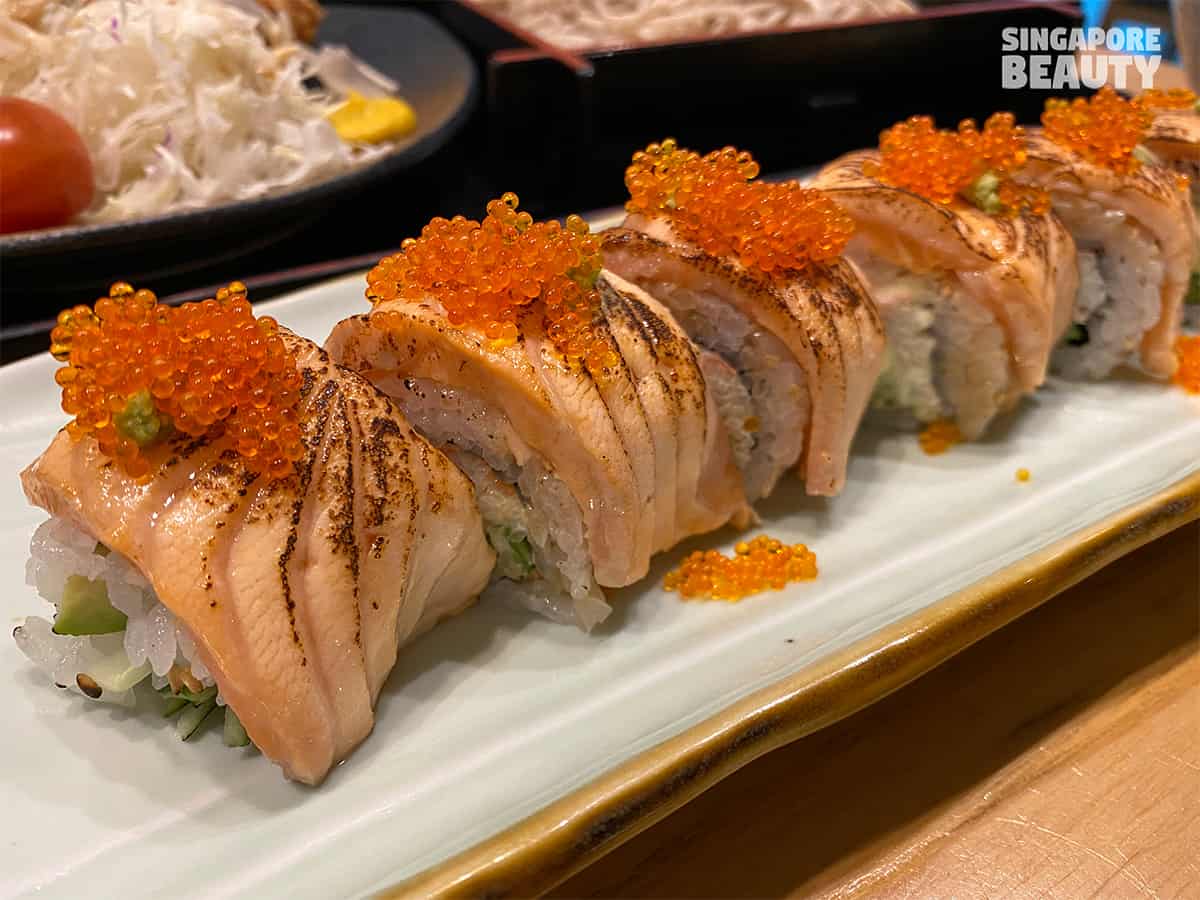 Tonkichi Sushi & Tonkatsu menu is categorised into tonkatsu, seafood, sushi, roll, temaki, sashimi, noodles, desserts and more.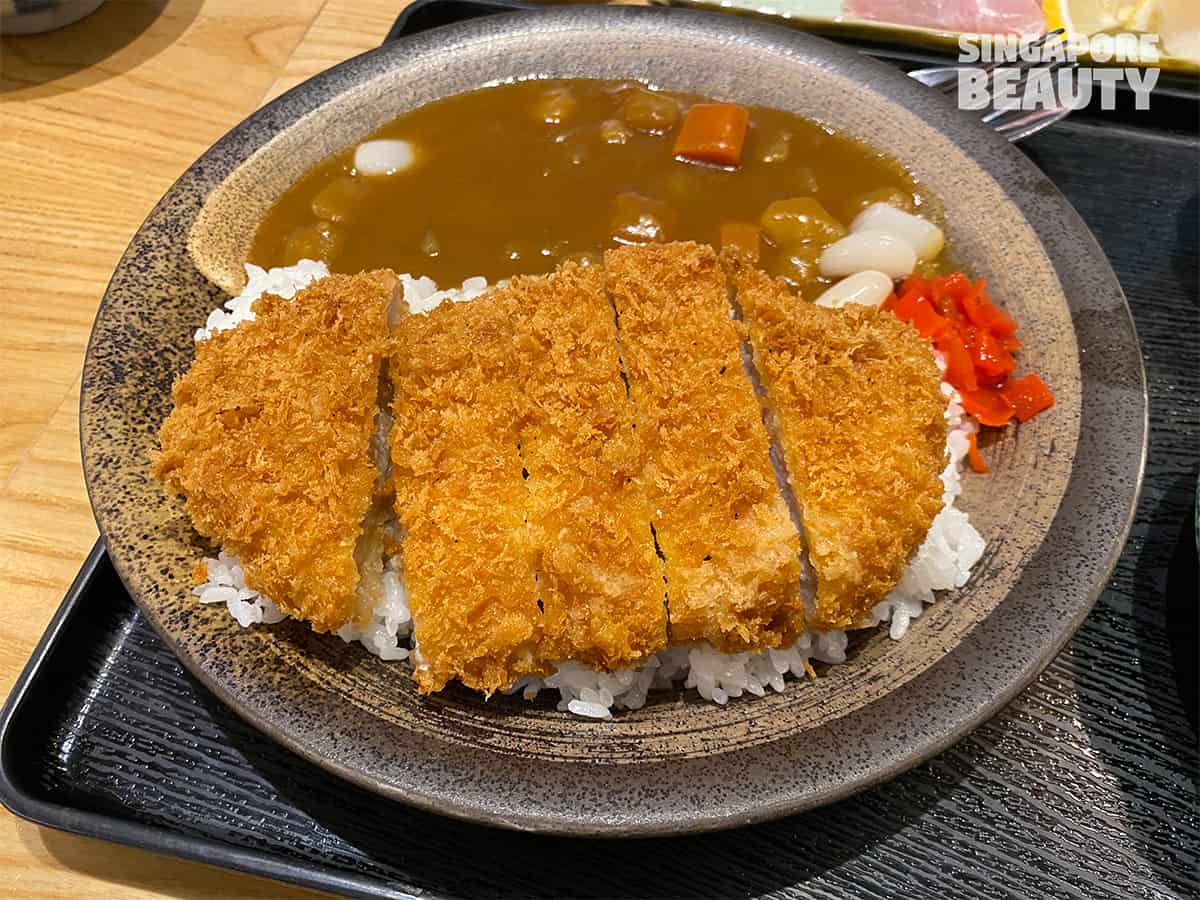 Here is some of the food review of Tonkichi Sushi & Tonkatsu at Shaw House, Singapore. They also have outlets at Takashimaya and Tampines Mall.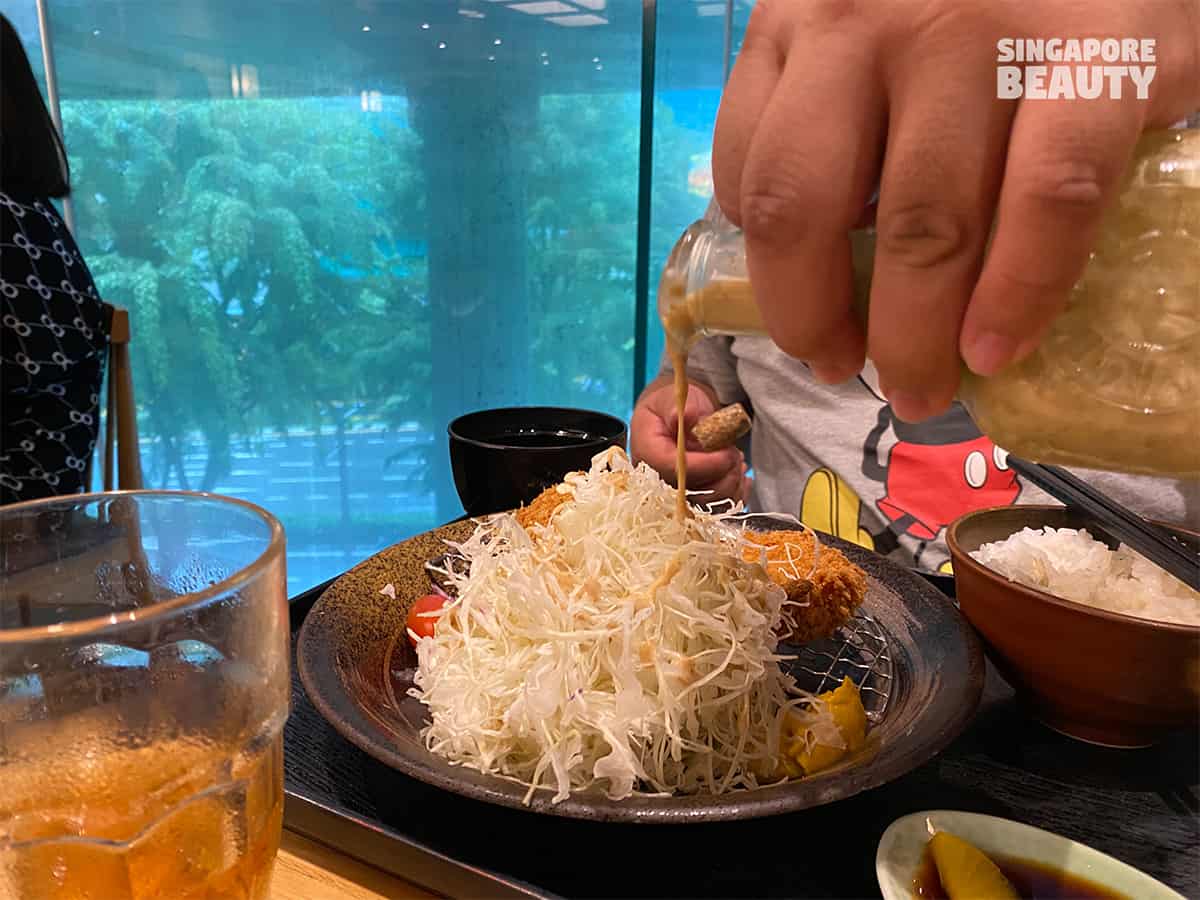 You may call Tonkichi Sushi and Tonkatsu restaurant for reservation up to 8 pax for a nice window seat facing the main Orchard road stretch subjected to availability. The highlight of their set is the free flow iced cabbage salad and rice. Add a drizzle of sesame dressing to enhance the flavour of these finely shredded sweet cabbage.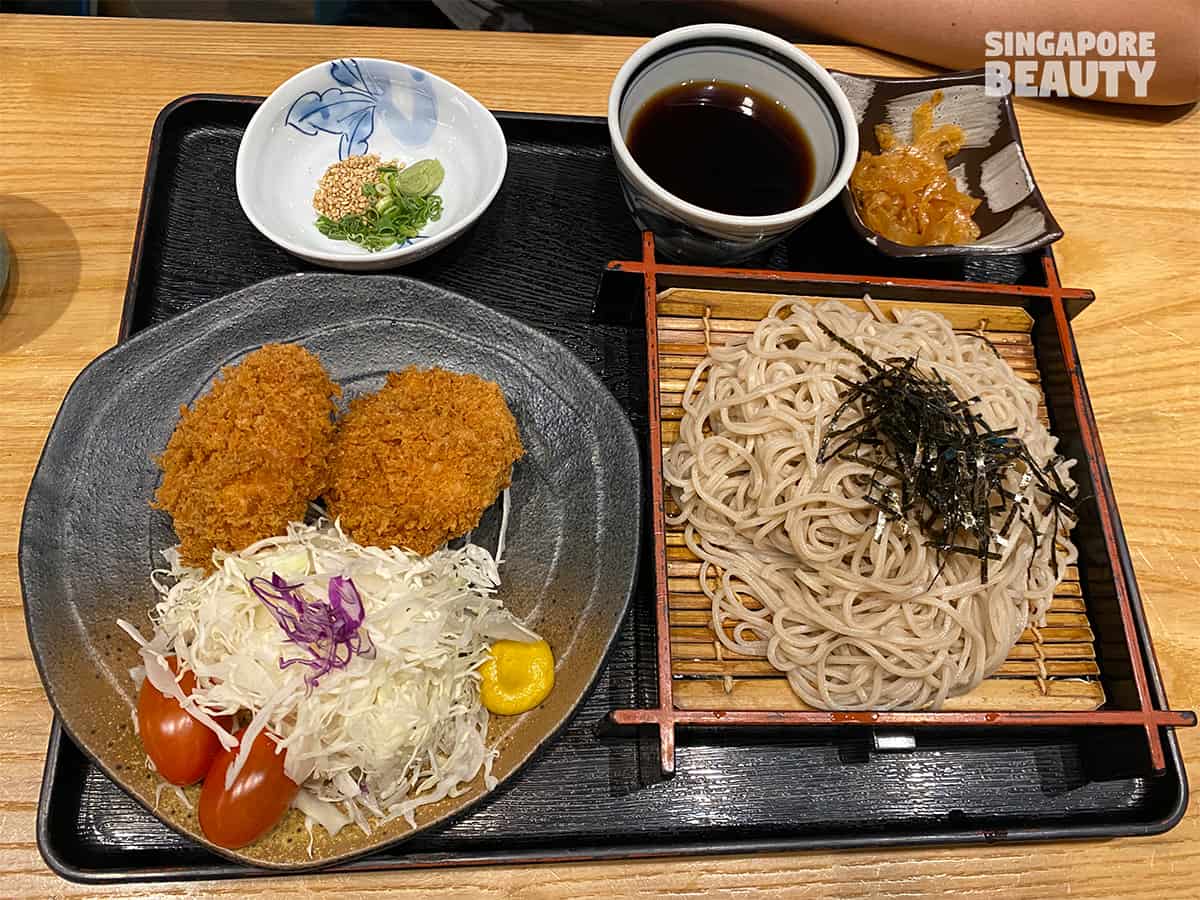 This is the katsu soba set that comes with deep fried pork fillet and cold soba. For those who are looking for alternative to rice, this might work for you. This set comes with a saucer of jelly fish appetiser and shredded cabbage.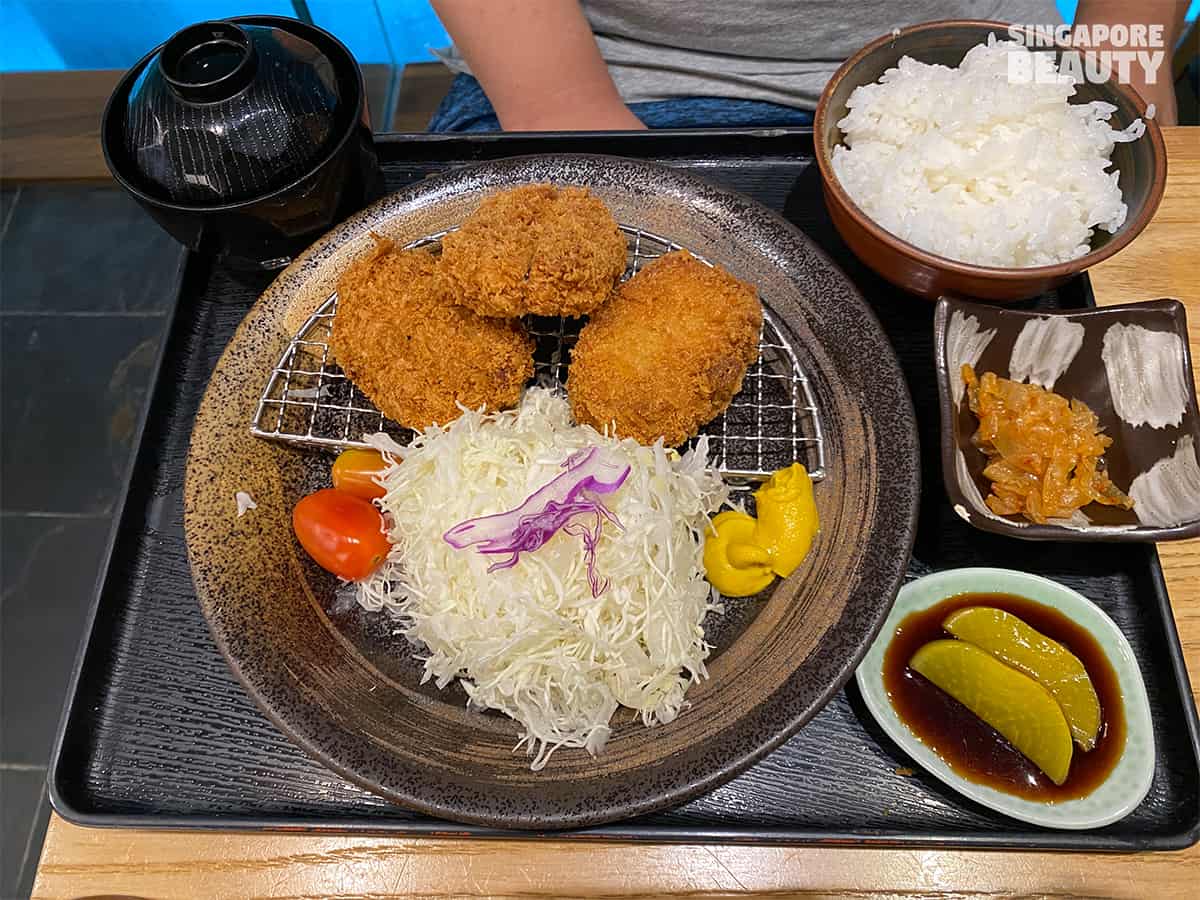 This is Tonkichi Sushi and Tonkatsu signature Hire Katsu set that comes with deep fried pork fillet, rice, miso soup, cabbage, marinated jelly fish and pickles.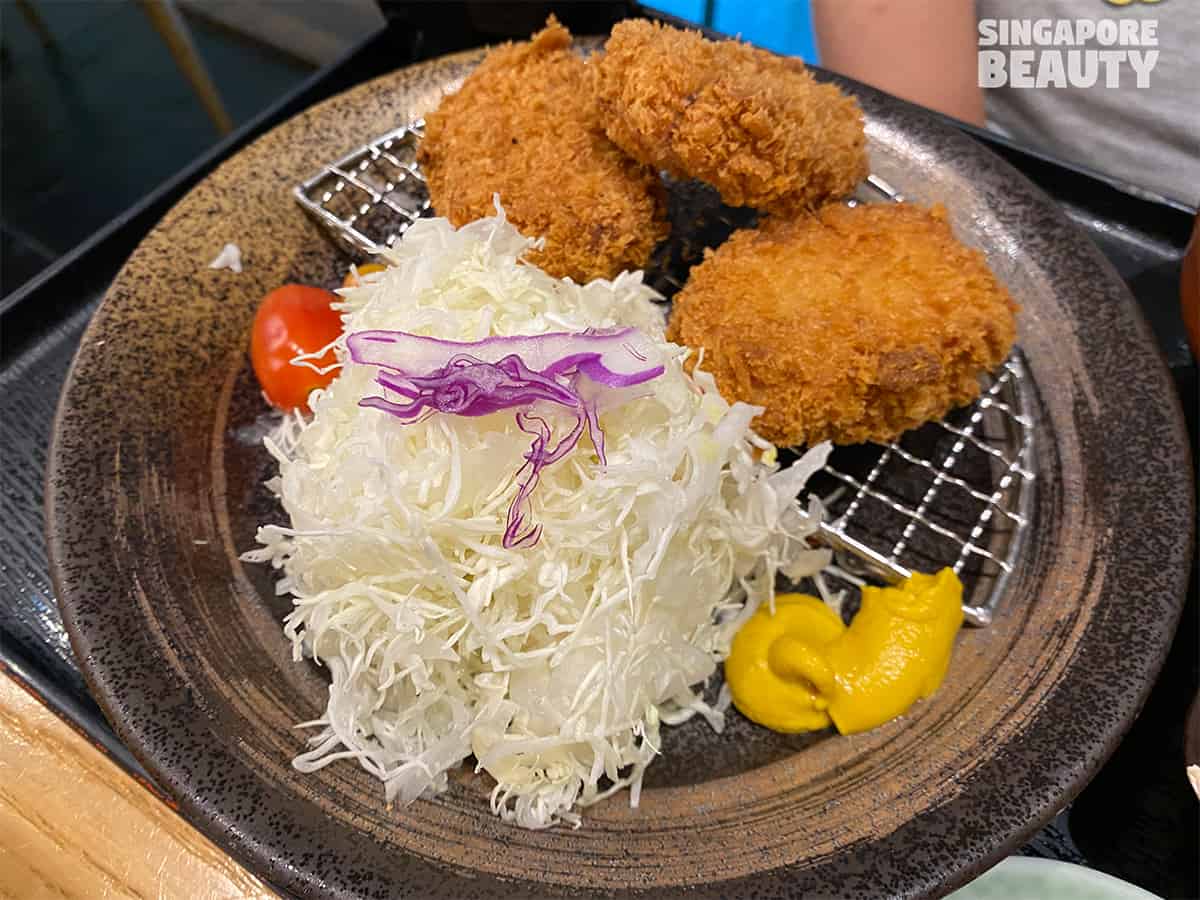 The difference between the deep fried pork fillet and the pork loin is in the fat contents. The fillet pork Hire is less fatty and more tender, the pork loin Rosu is more fatty and chewy. A dollop of mustard sauce is given to cut the grease from the deep fried katsu.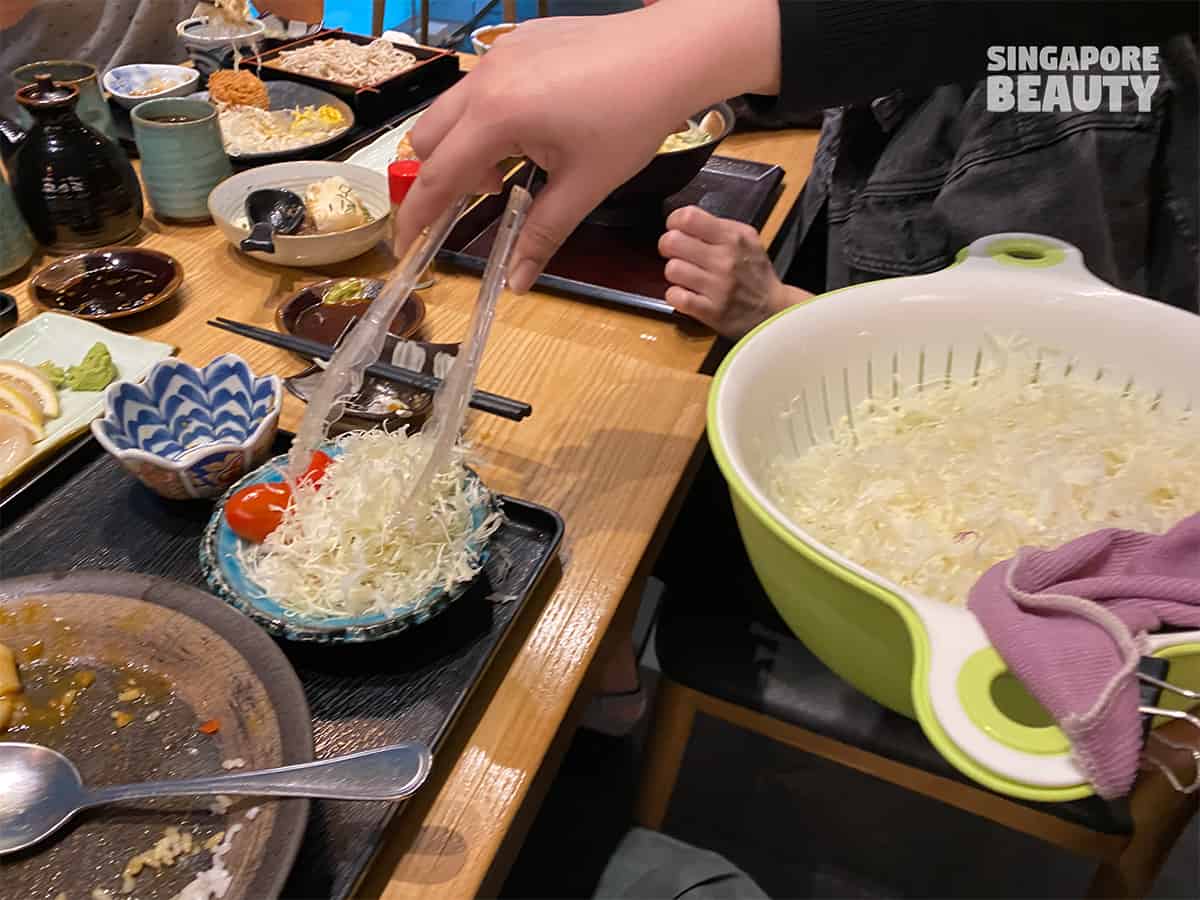 Enjoy unlimited servings of freshly shredded iced cabbage to lessen the guilt of the deep fried katsu on your diet cheat day. These cabbages are super sweet with a soft crunch and best enjoyed with the sesame dressing provided.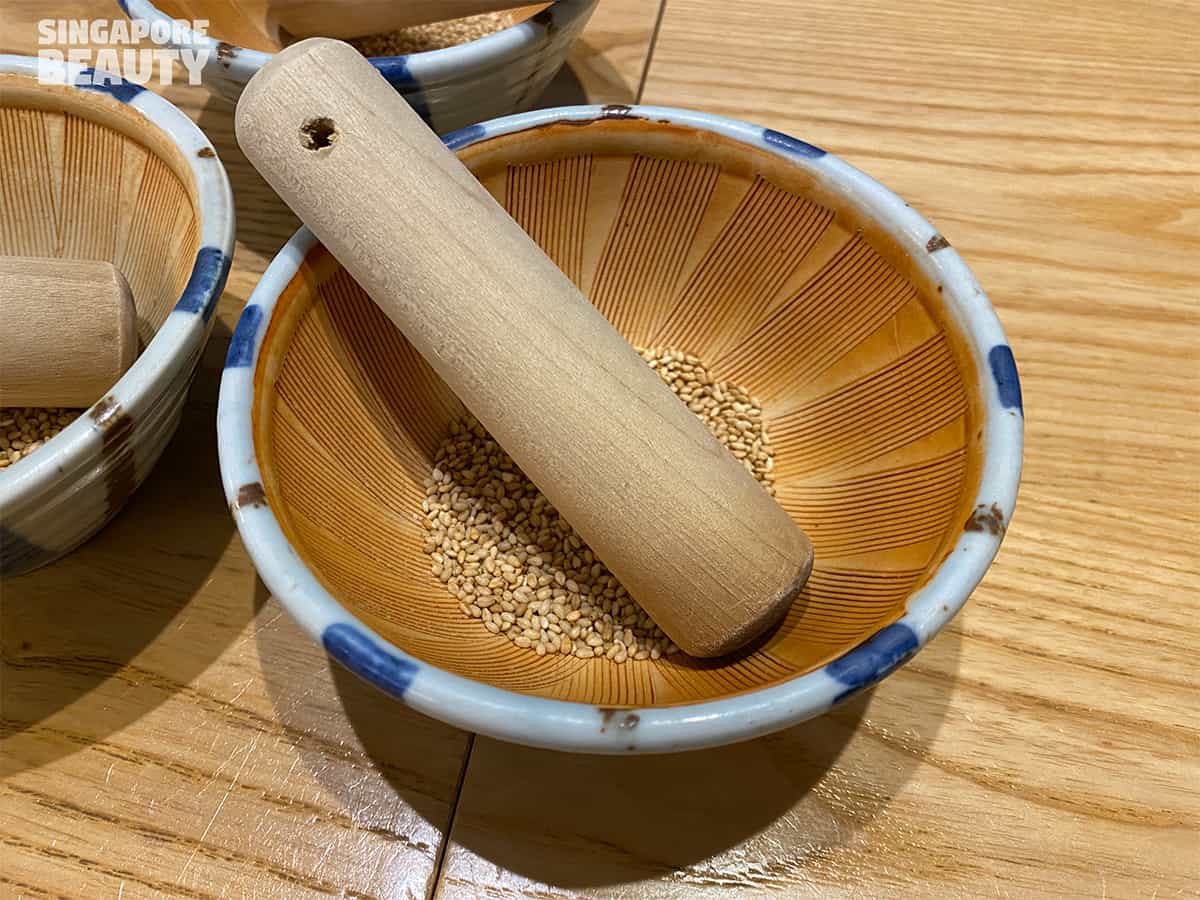 These toasted sesame seeds are also provided for each set of katsu. You can enjoy these with the crunchy katsu either by sprinkling them over the fillet or grind to a finer consistence to release a stronger nutty flavour.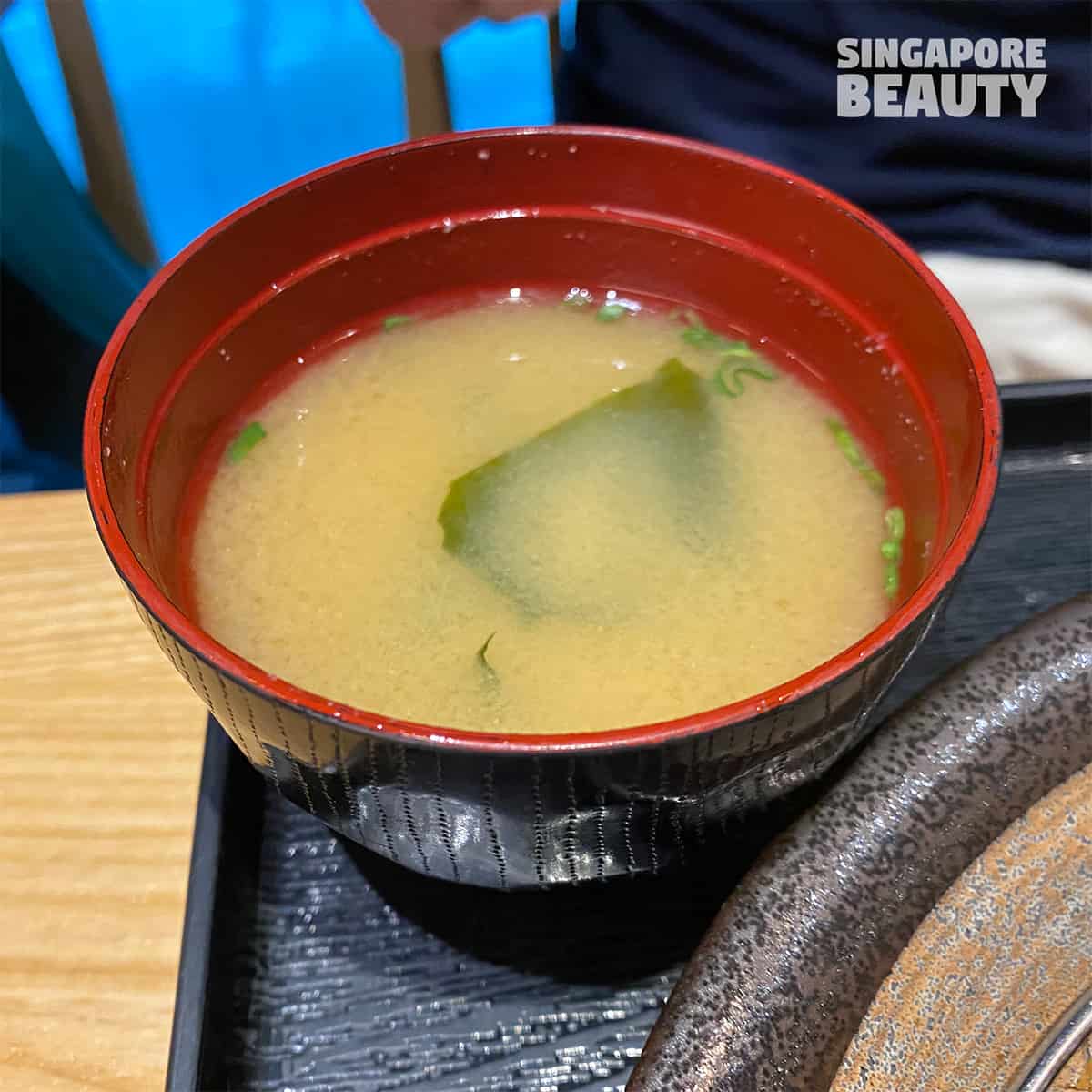 The miso soup is a cloudy bowl of finely meshed miso with kombu and some undertones of savoury dashi. The miso soup is no longer free flow according to the service crew. It is warm and comforting to sip these after mouthful of hearty katsu.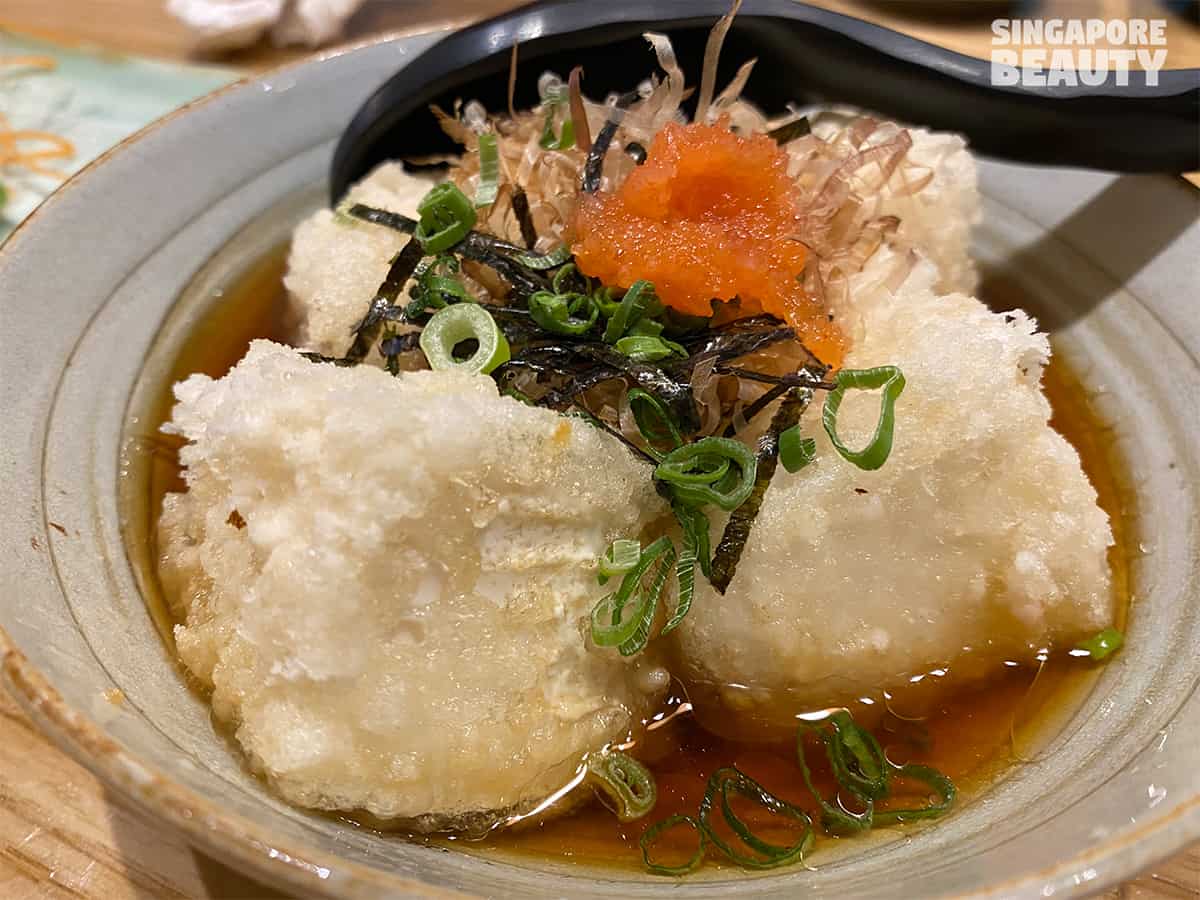 These aged dashi tofu are soft and custardy with a mildly elastic crust that soaks up the savoury sauce.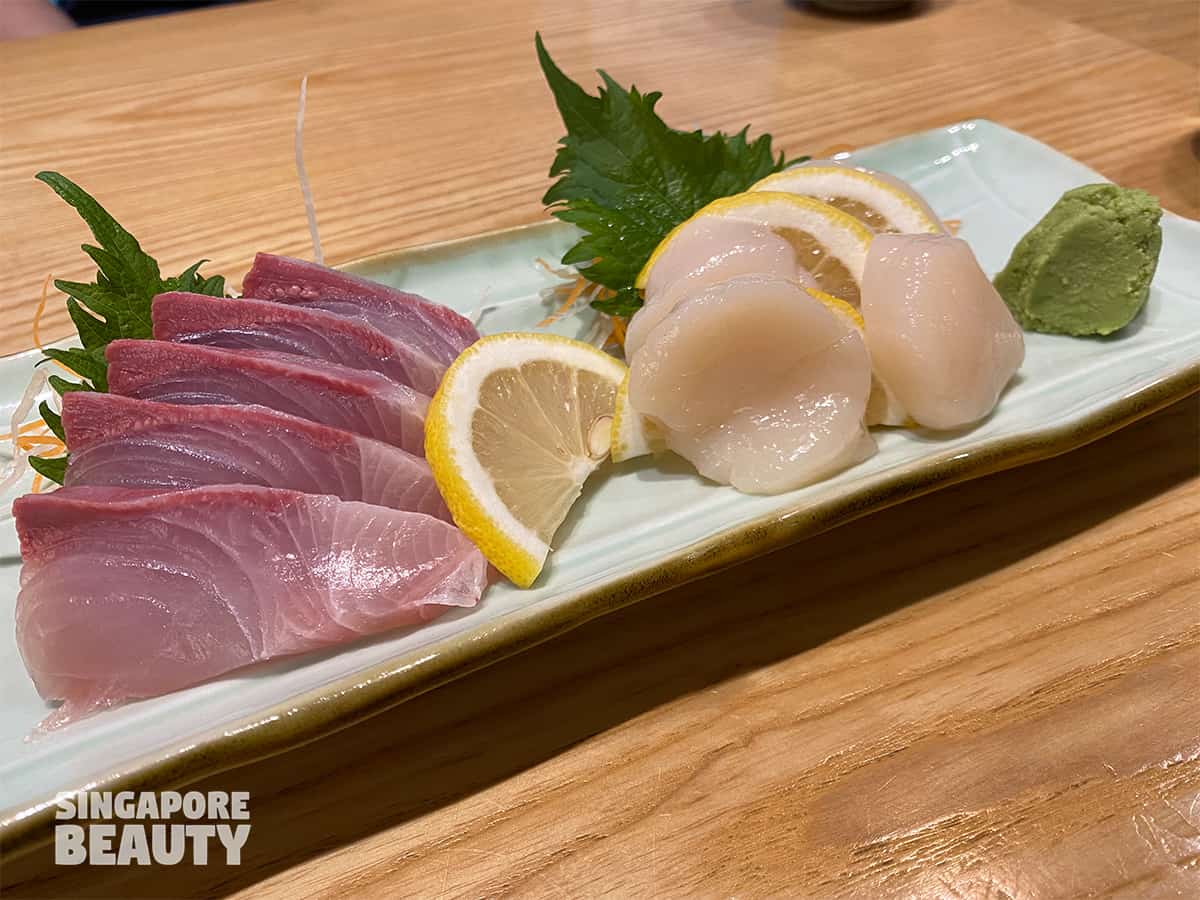 Tonkichi Sushi and Tonkatsu also have some sashimi that you can try. The hamachi is tender and fresh with a good thickness to enjoy the bouncy texture. Scallop sashimi is a little on the seafood side and may not sit well with the serious sashimi connoisseur.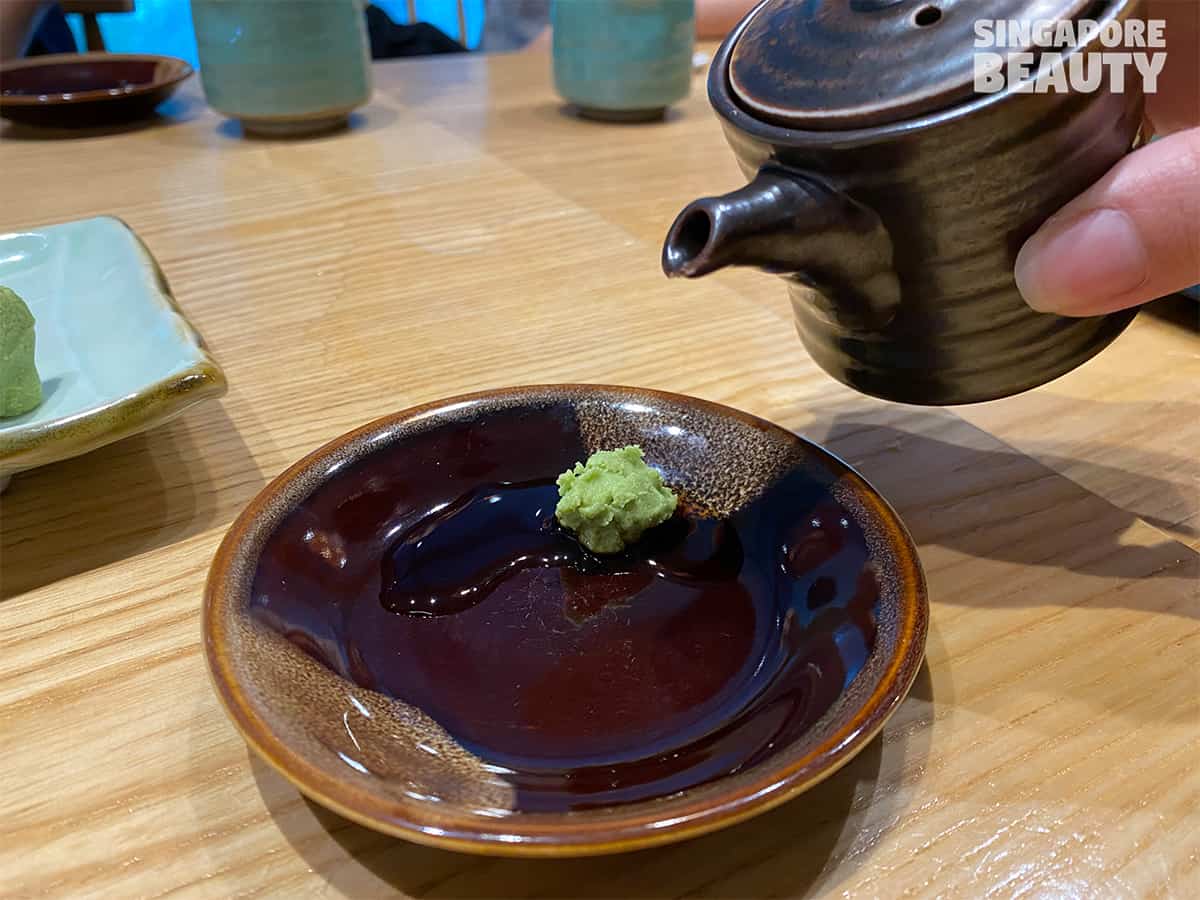 Eat this sashimi with the wasabi and shoyu provided for maximum enjoyment. The sweet oceanic sashimi flavour with the saline kick and that rush of pungent burning wasabi up your nasal.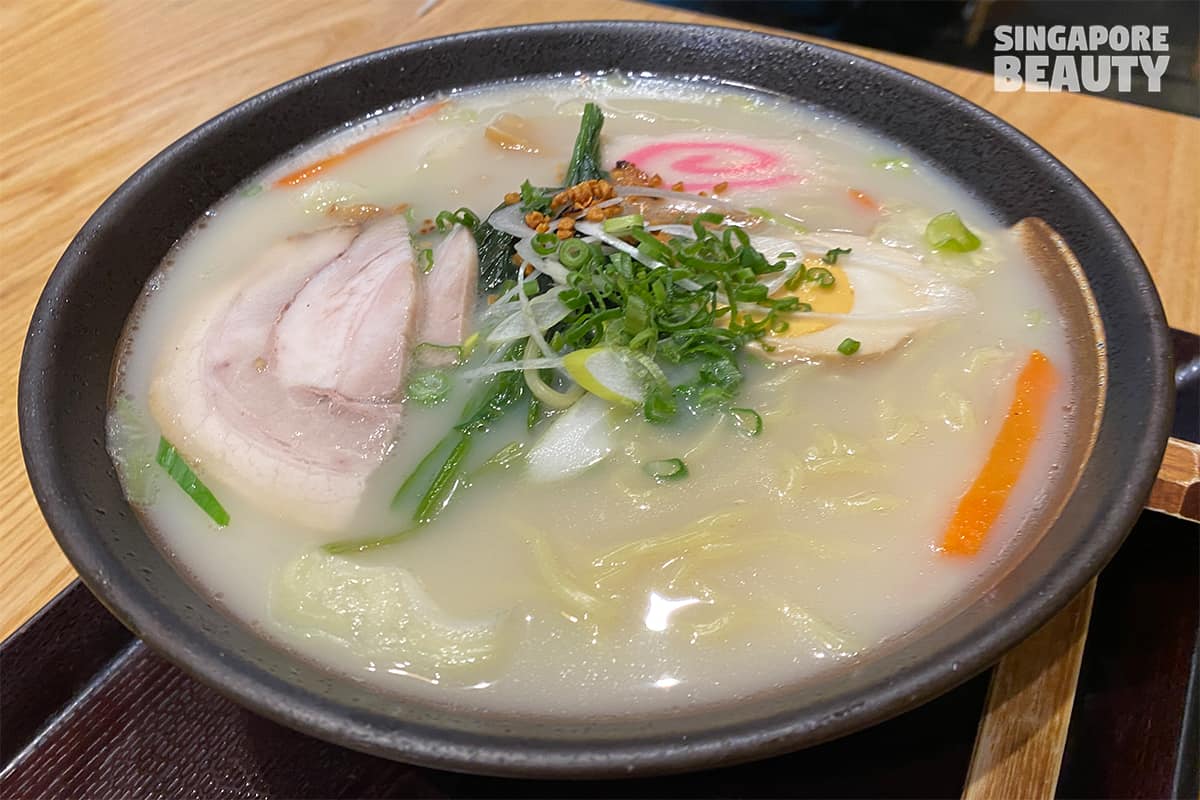 The pork chashu ramen comes with a luxurious amount of cabbage, some sliced pork belly, a handful of ramen and a half boiled egg.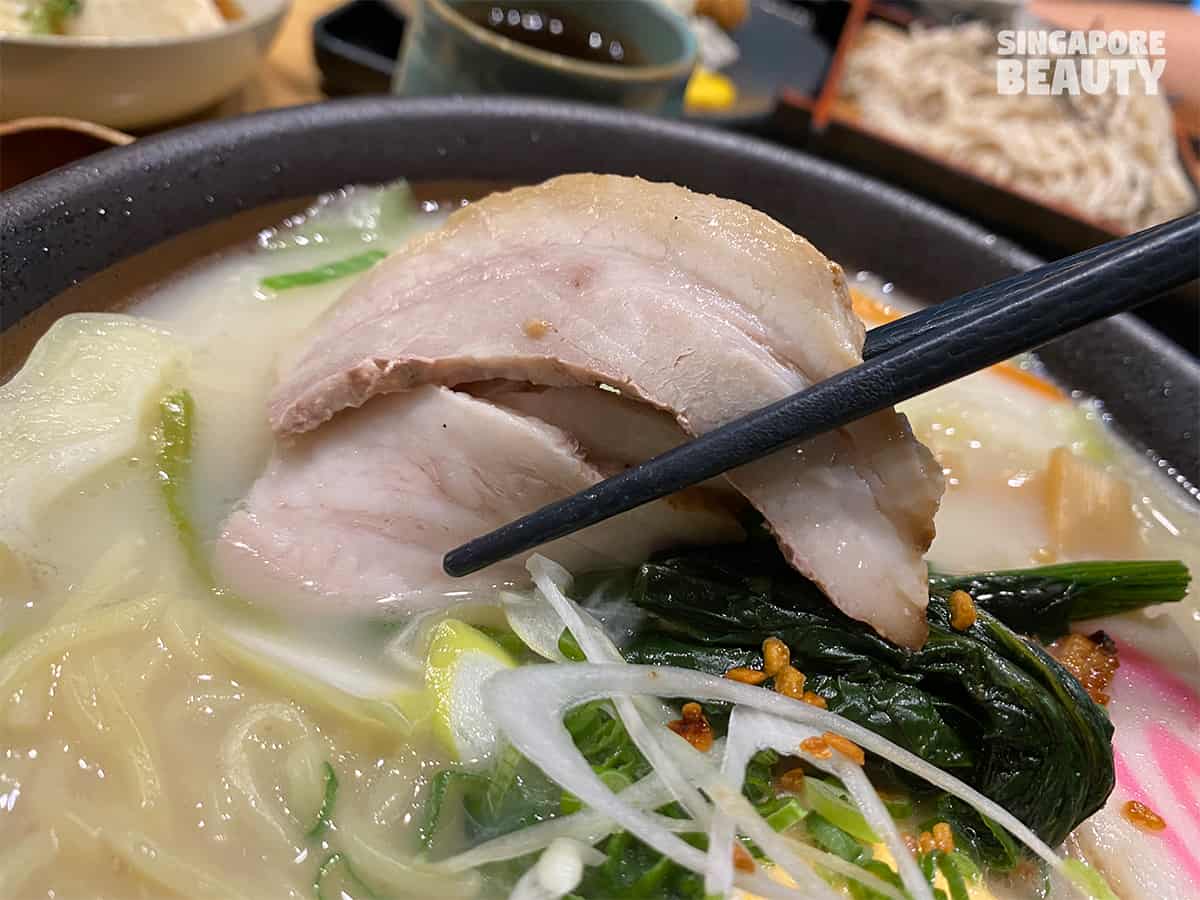 The chashu can be more flavourful and the broth lacks a punch. I will stick to the tonkatsu set as that is the signature item on the menu for my next visit.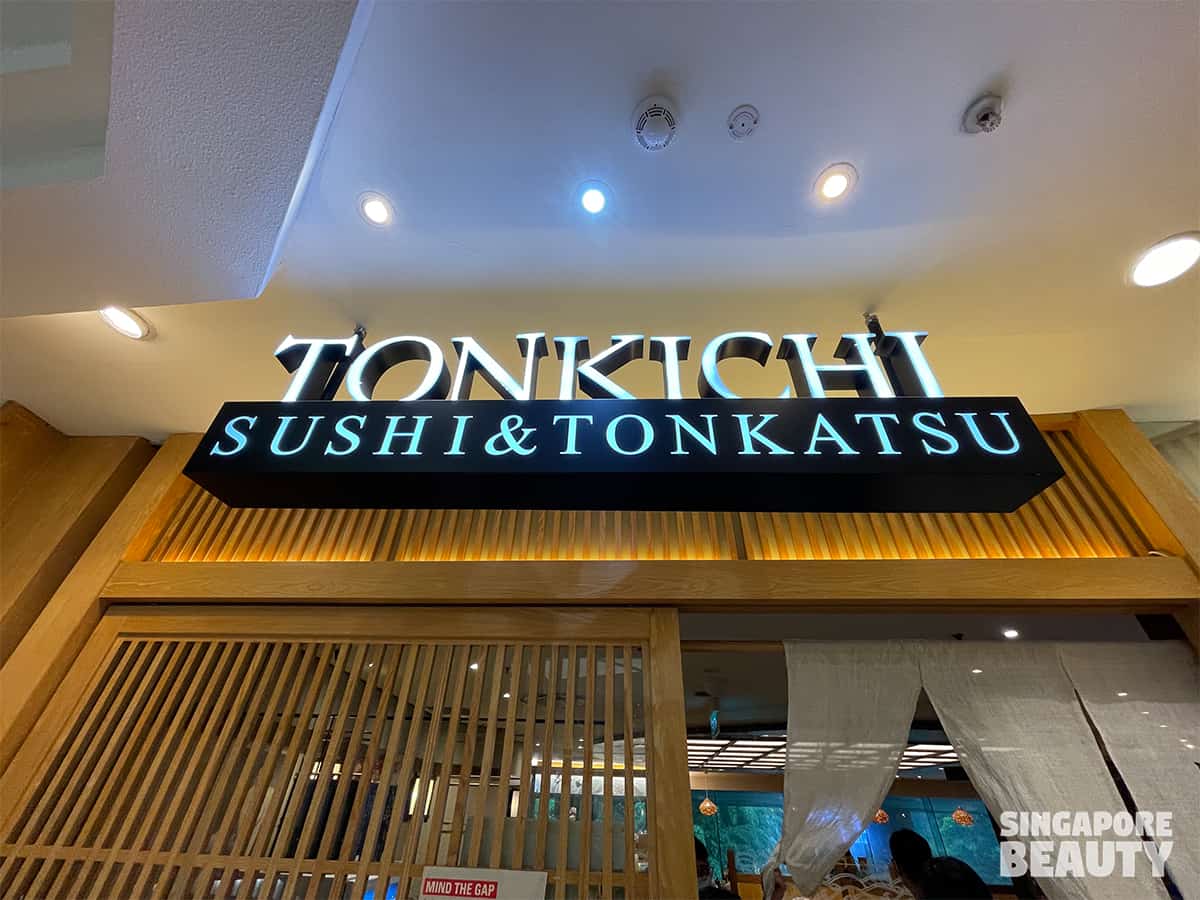 Tonkichi is a nice place to get your sushi and tonkatsu as it is located conveniently in the heart of Singapore Orchard road shopping belt. Nice views with crunchy katsu and cosy interiors. See you soon at Tonkichi.
Tonkichi Sushi and Tonkatsu Location:
Shaw House
Address: 350 Orchard Road Isetan Scotts, Level 4, Shaw House, 238868
Opening Hours:
Mon-Thurs 11am – 3pm, 5-9.30pm, Fri-Sat 11am -10 pm, Sun-11am -9.30pm
Telephone: 6835 4648