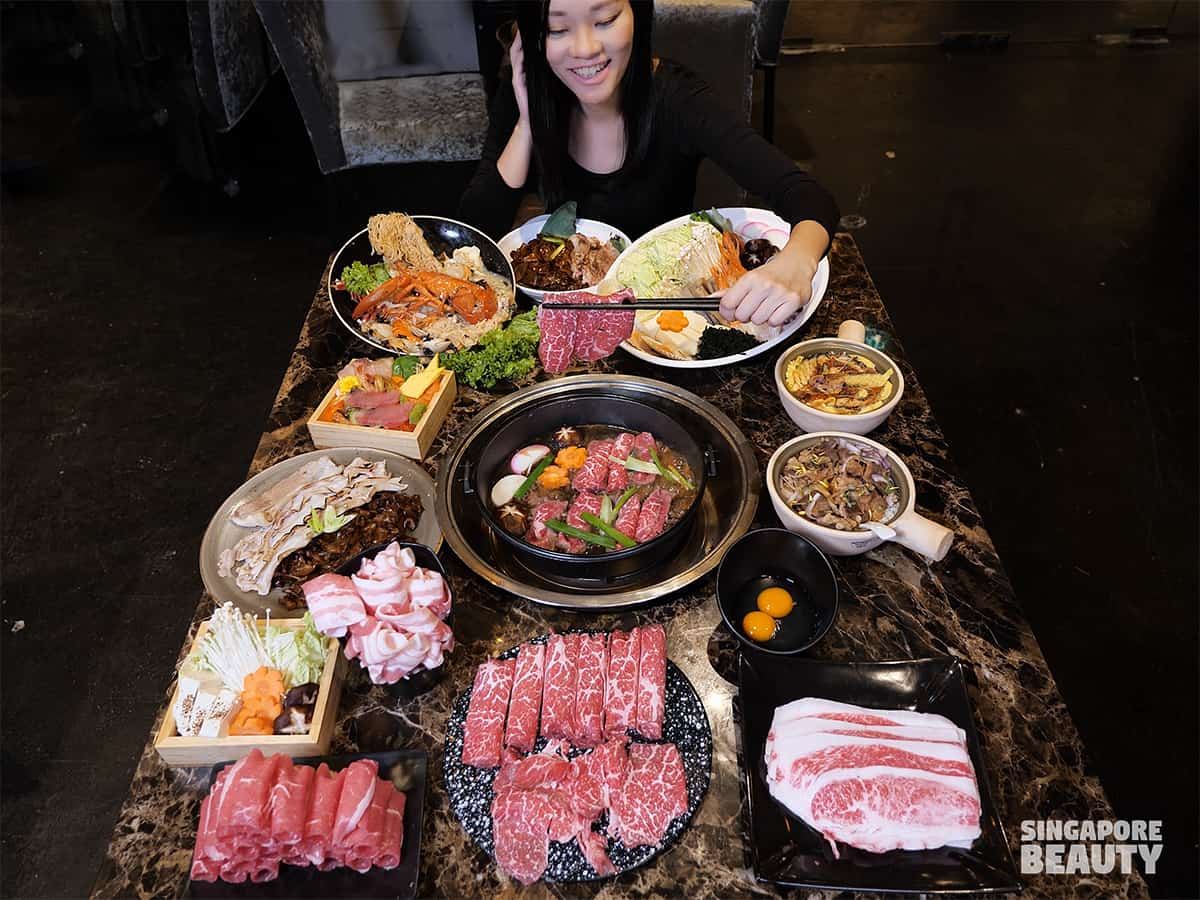 The Three Peacocks hotpot buffet has a new all you can eat A4 Japanese Wagyu, unlimited Boston Lobsters, live mud crabs, live oysters and free flow beer of the day from 22 January 2021 onwards inside their indoor air-con longhouse.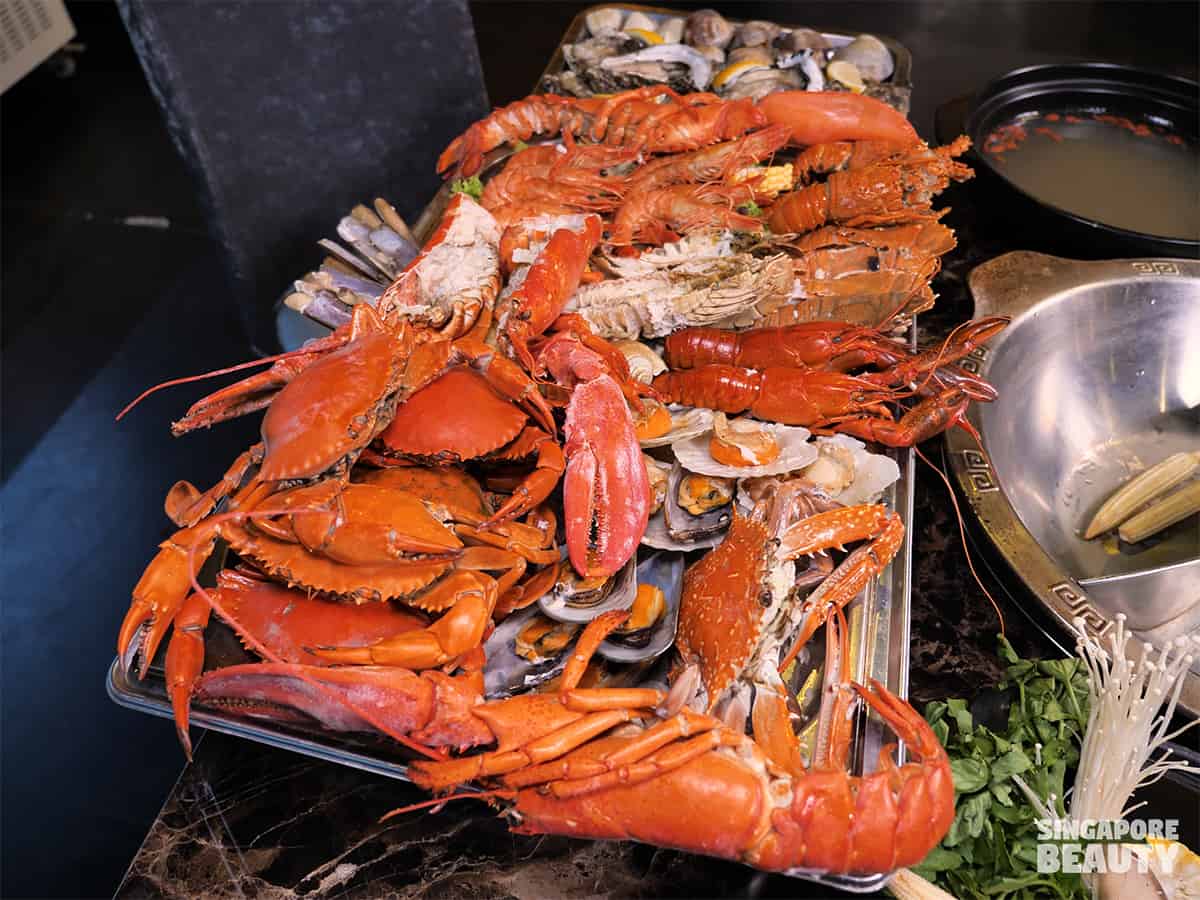 The Three Peacocks hotpot buffet at Labrador Park is priced at $128+ for the opening promotion. After the promotion, this premium buffet will be $168+.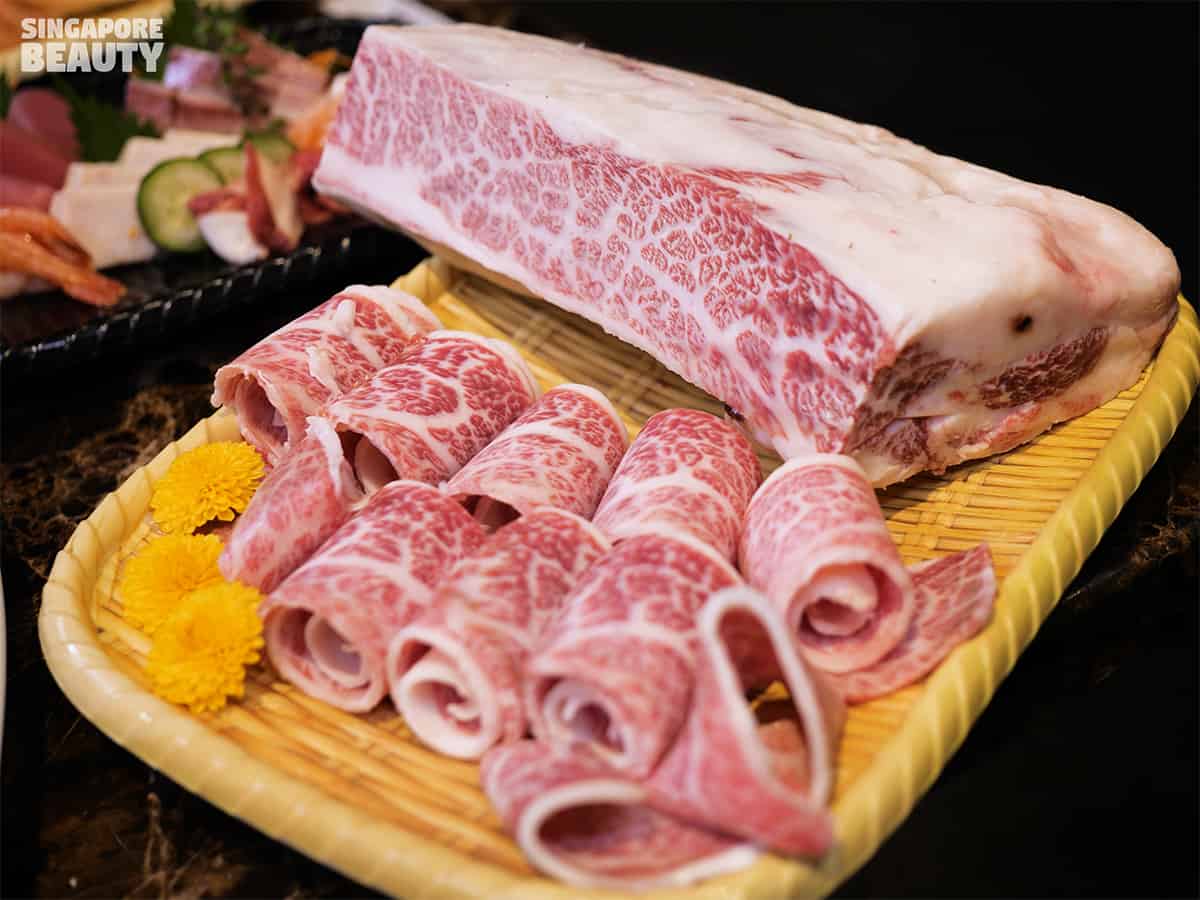 This new hotpot buffet has many premium free flow items on its menu. It includes free flow A4 Japanese Wagyu buffet.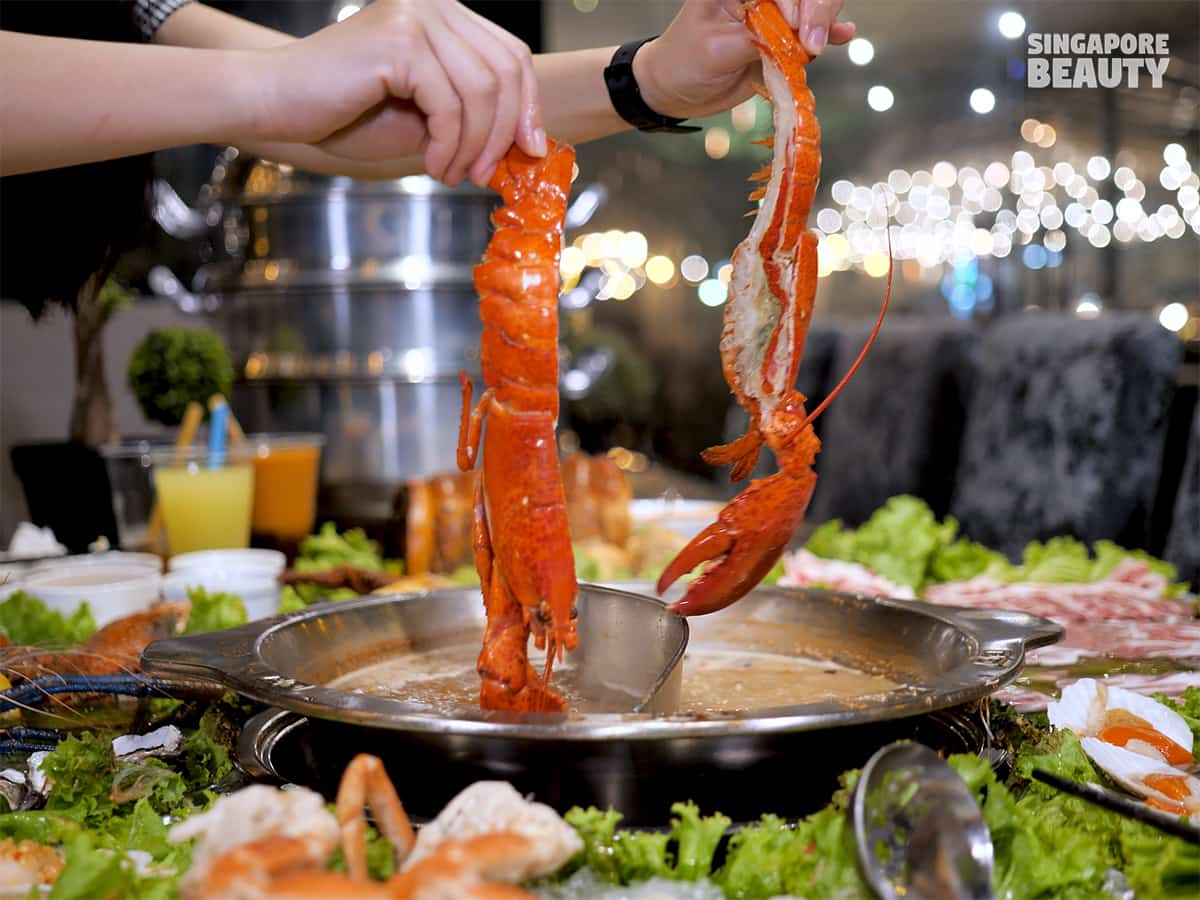 You can make reservation for CNY reunion dinner here with your family at The Three Peacocks hotpot buffet that also includes free flow Boston Lobsters buffet.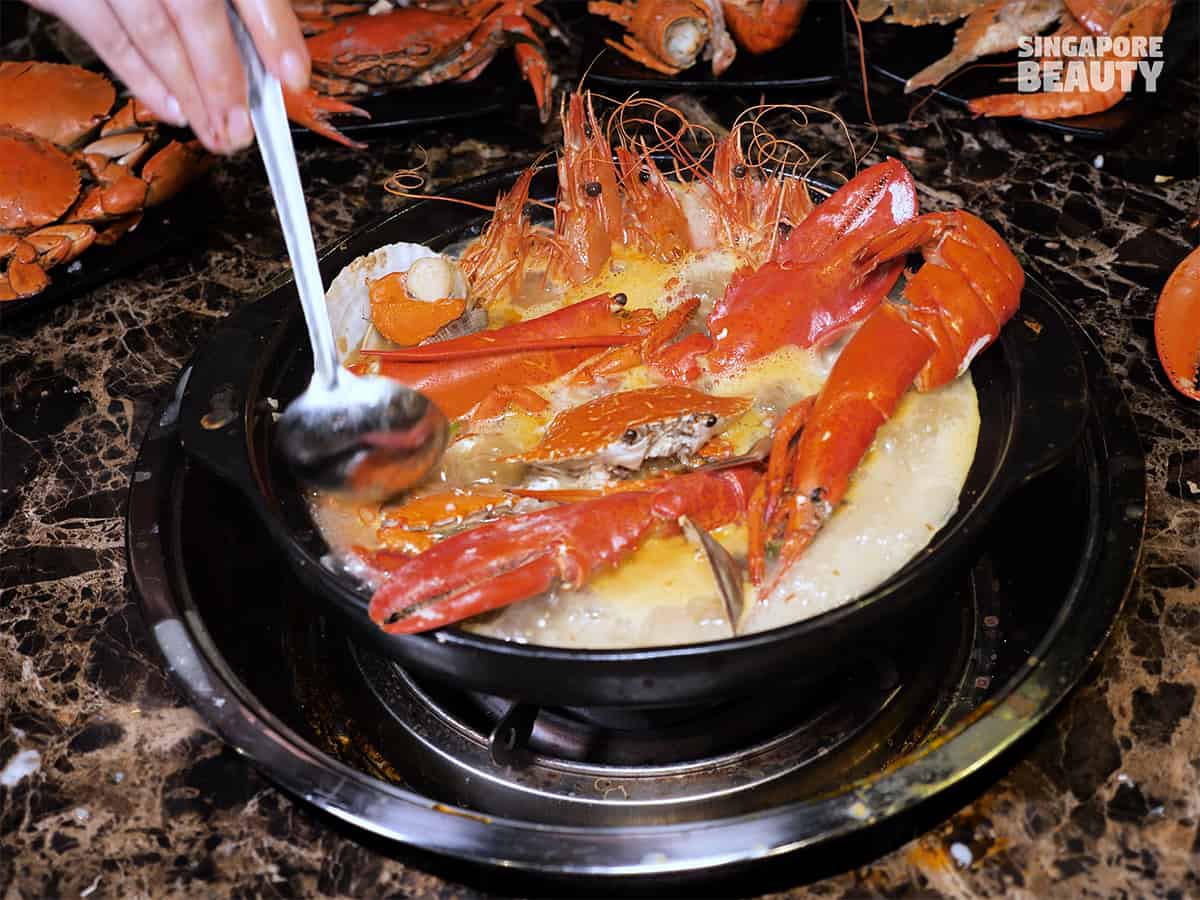 Here's what to expect for hotpot. Get your seafood party started at this buffet. You can choose the Japanese style shabu shabu with one soup base of your choice (as above) or the sukiyaki with reduced gravy for your wagyu needs.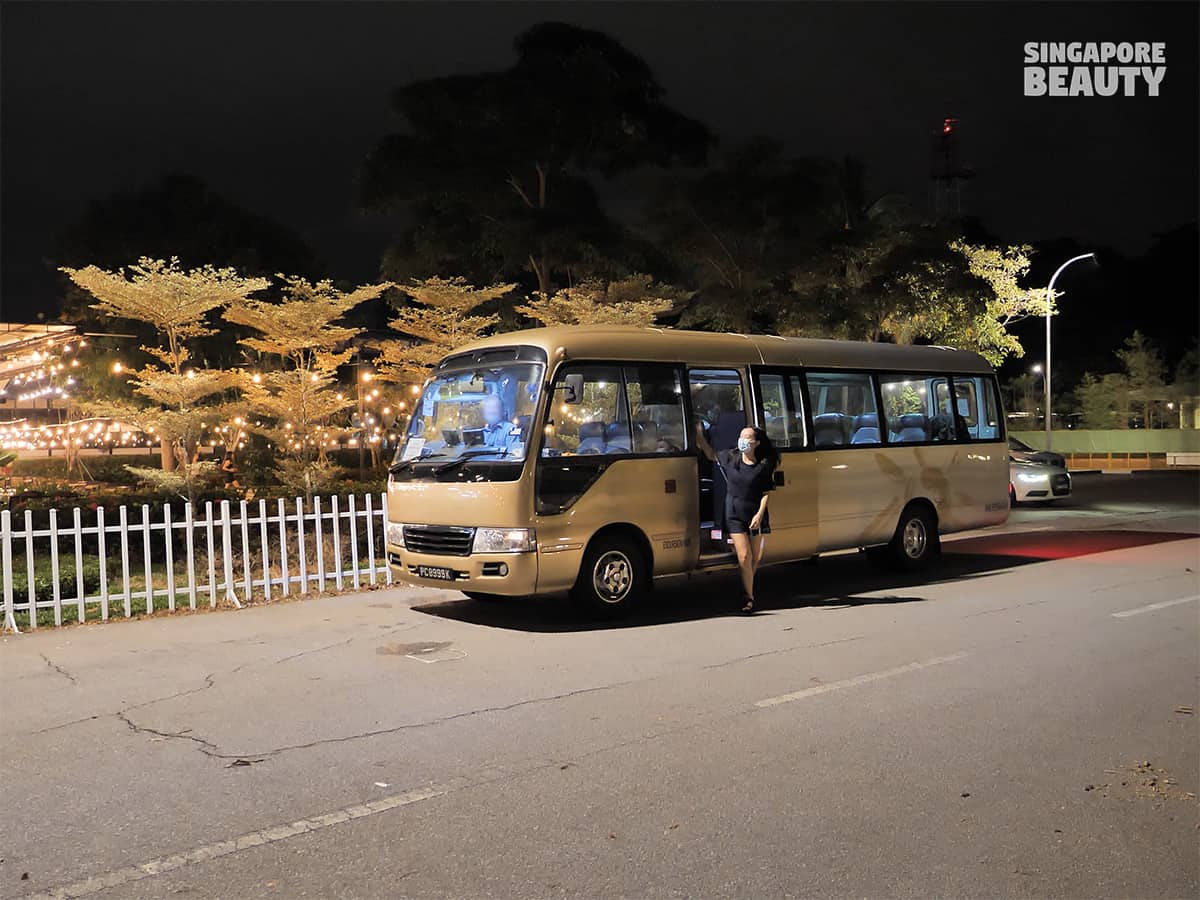 To get to The Three Peacocks, you can take their free shuttle bus from the nearest mrt at Labrador Park. The shuttle bus runs at 30 minutes intervals starting from 5.30pm and journey time is under 5 minutes. If you are driving, parking is aplenty and free at their private car park. If you plan to walk in, it will take about 20 minutes from the MRT exit.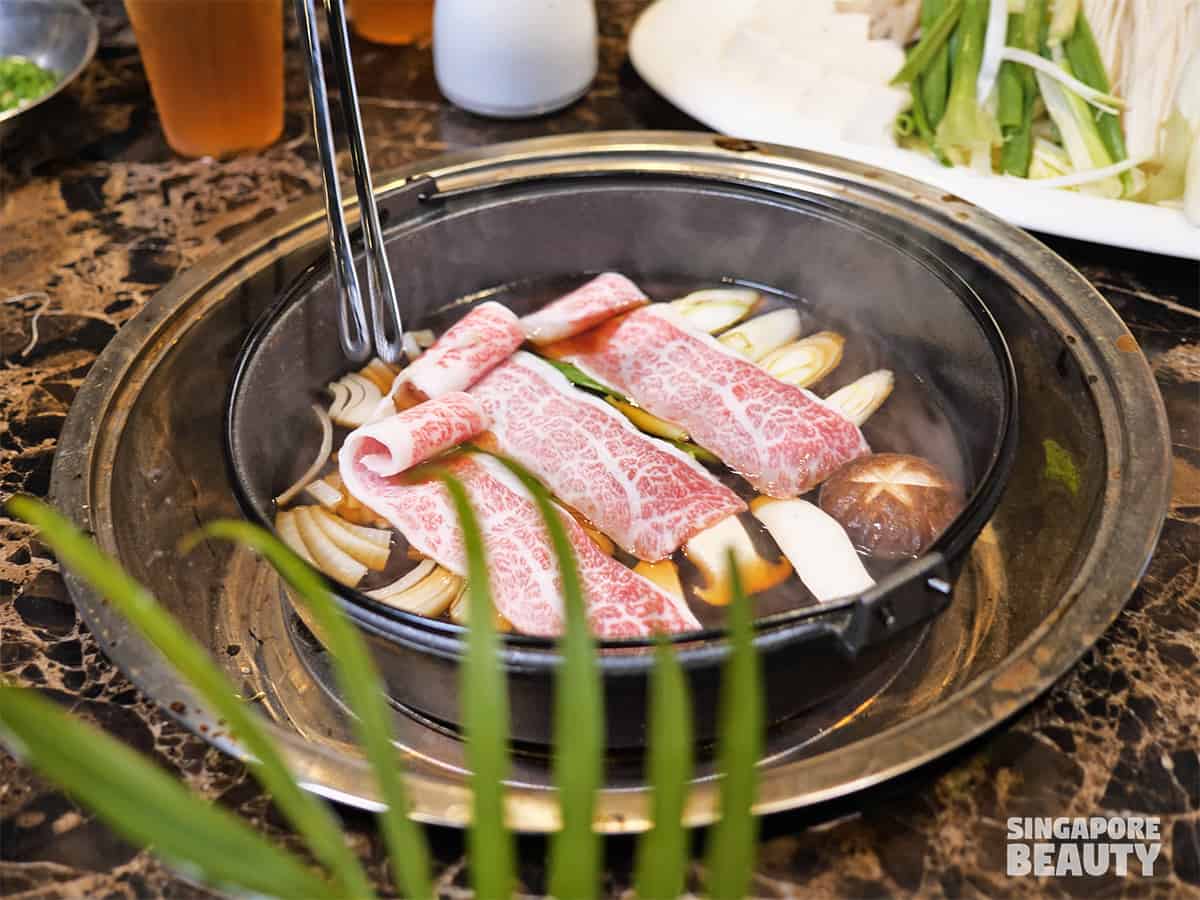 This is the sukiyaki with the reduced gravy for those who are keener on the free flow A4 wagyu for a more intense flavour.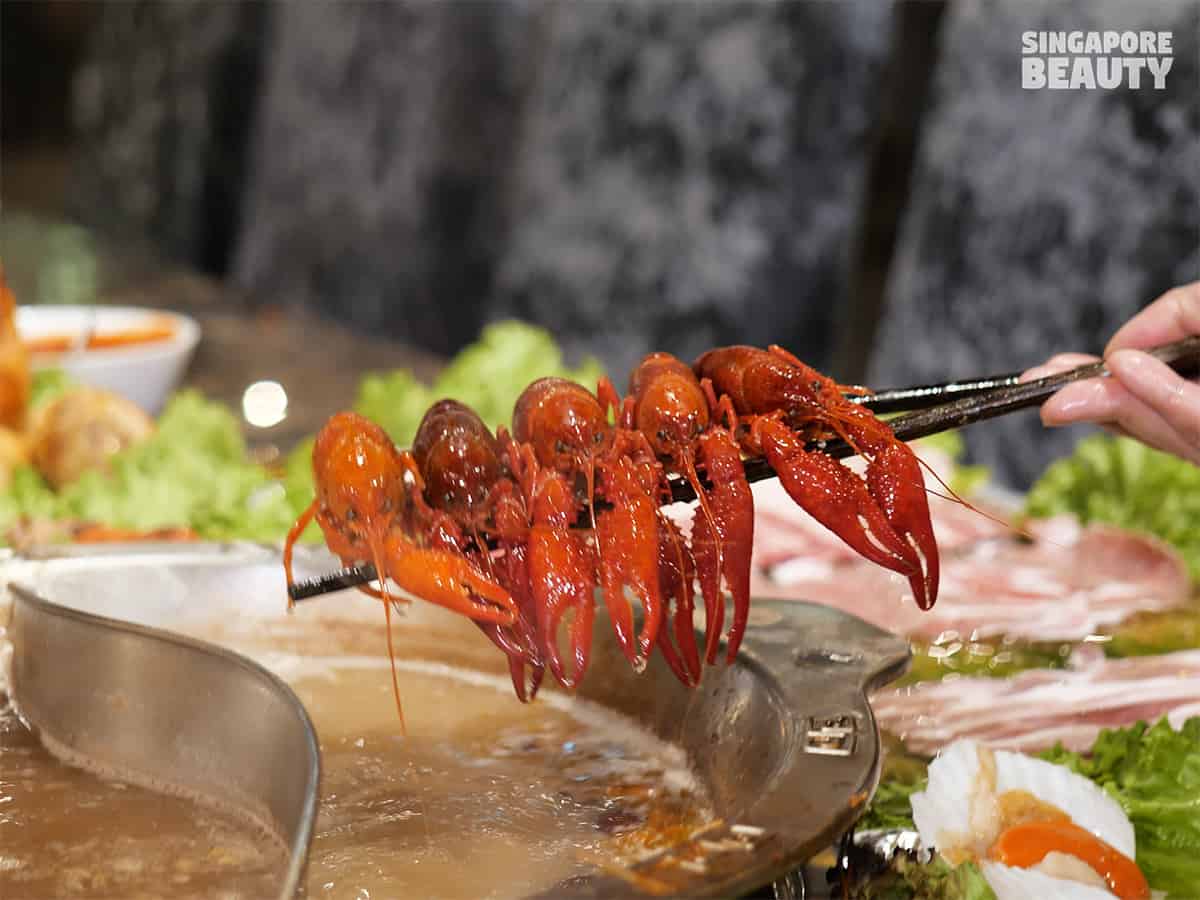 They also have the duo soup base traditional steamboat with a s/s yuan yang pot. This traditional steamboat is good for those who love to have dual soup for the buffet.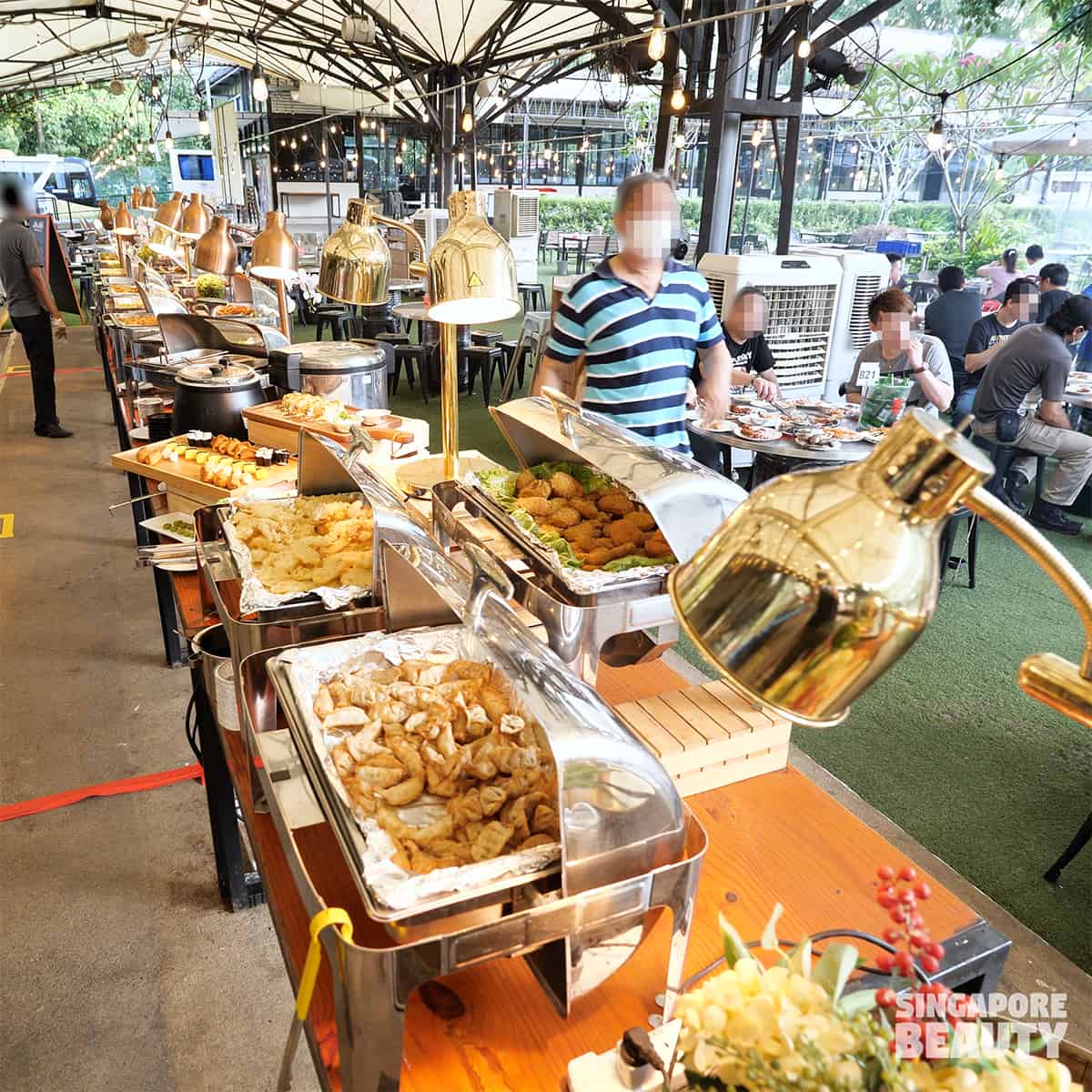 For this indoor premium all in one free flow A4 wagyu buffet, Boston Lobster buffet and beer buffet, you get access to their outdoor BBQ hot stations and teppanyaki as well.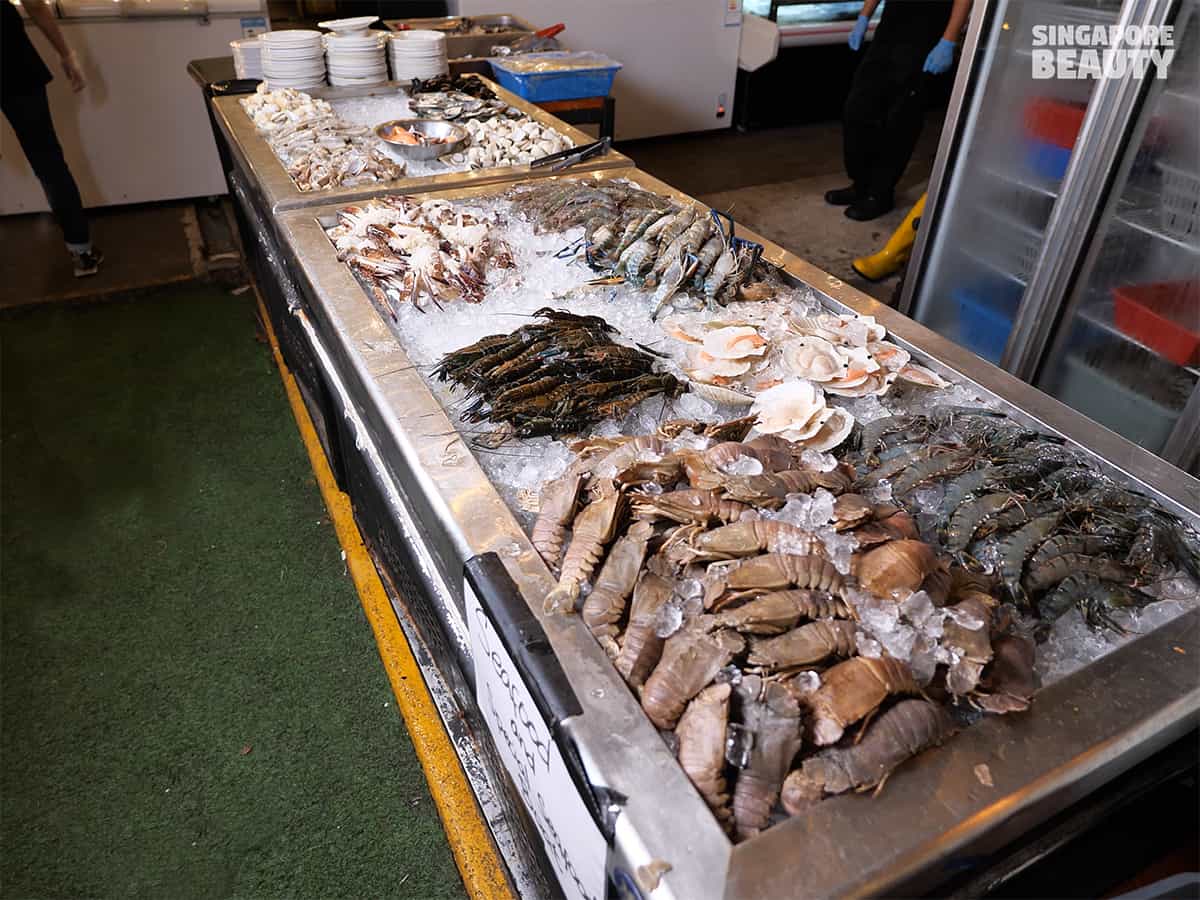 The Three Peacocks has garnered much positive review for their variety of seafood and their hot station items in year 2020. For this New Year 2021, they are including premium seafood into their hotpot buffet menu to cater to their growing seafood fan base.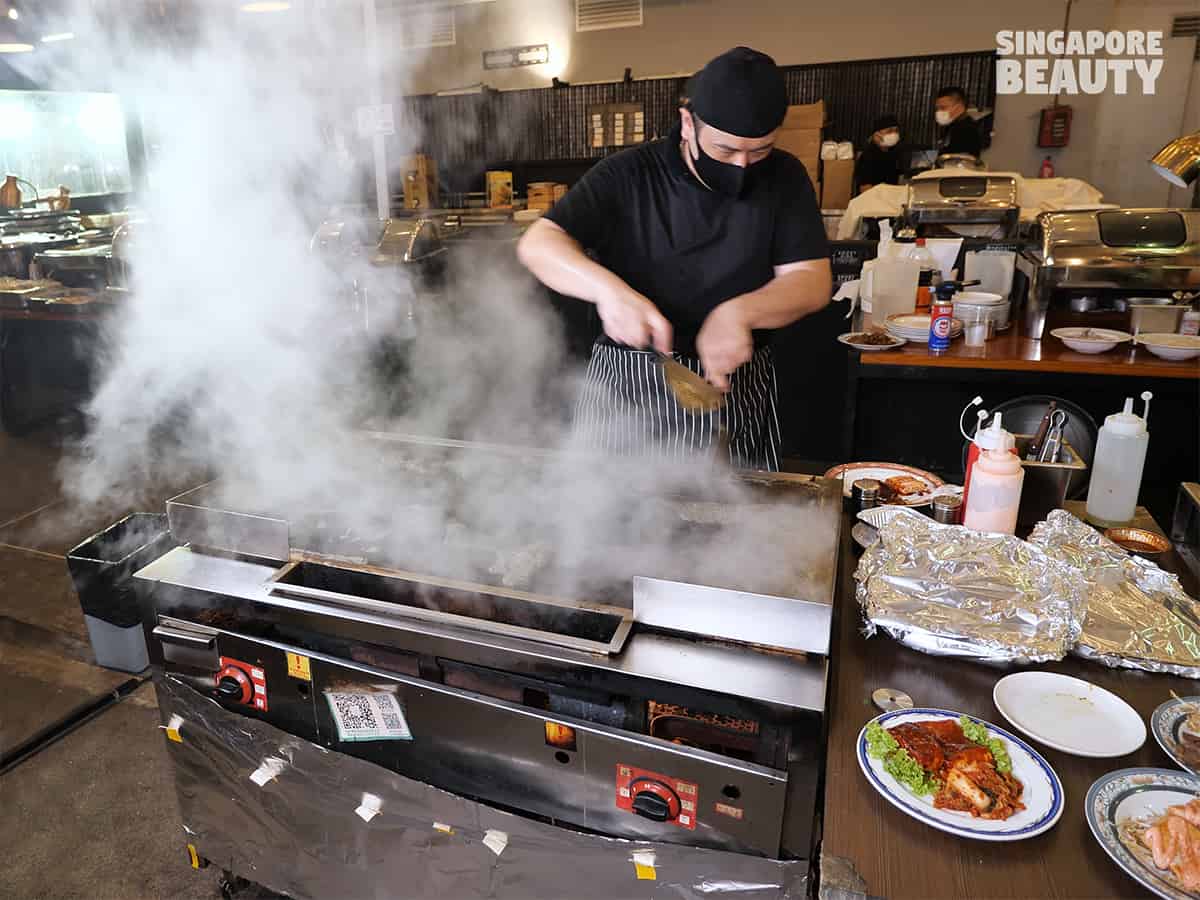 Get fresh off the grills, teppanyaki items such as burger slider, beef patty, stir fry greens and more.
For those who love a good A4 grade wagyu, you can now eat to your heart's content at this buffet. Lower these A4 wagyu with intricate marbling into a simmering stock and get ready for some melt in the mouth wagyu.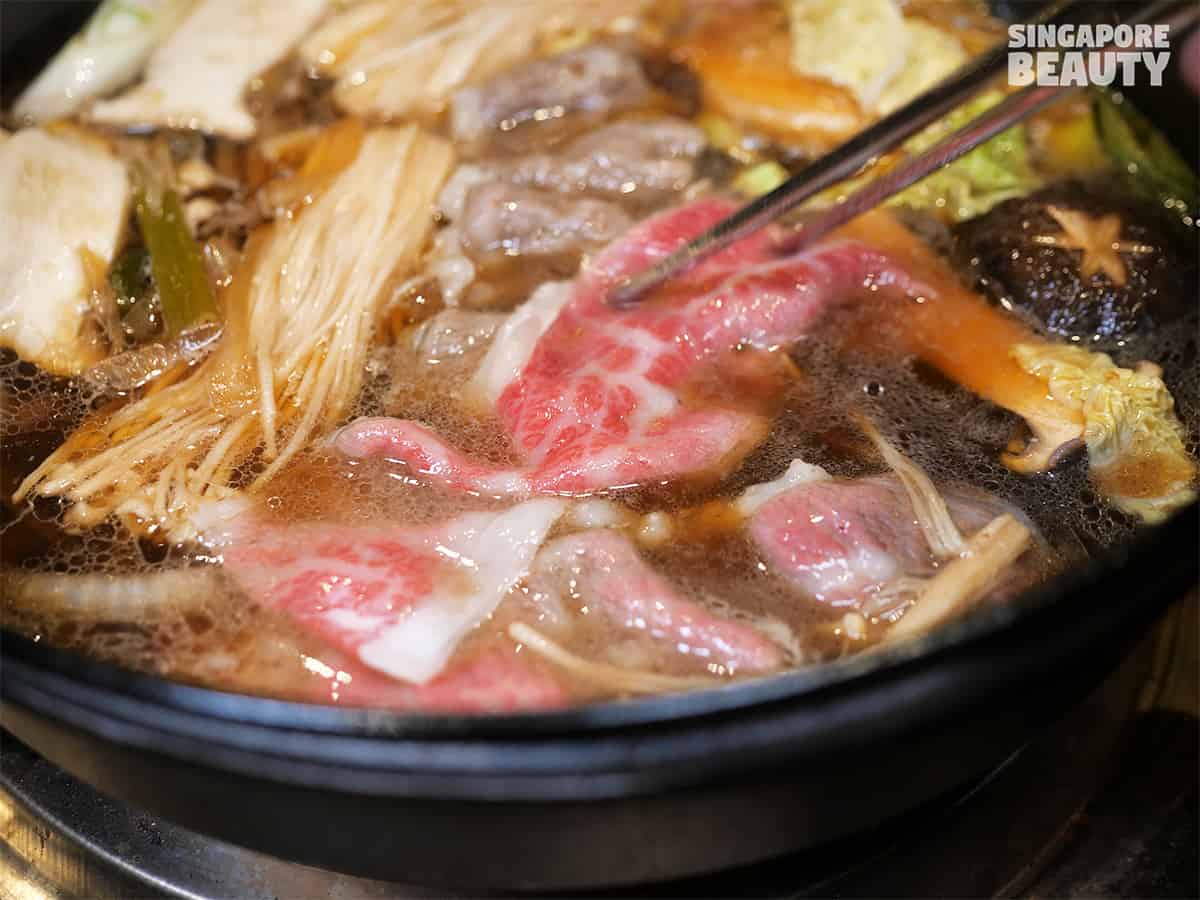 Enjoy the wagyu with some seasonal greens such as shiitake mushroom, enoki, sweet cabbage and more to soak up the umami and sweet flavour of the wagyu.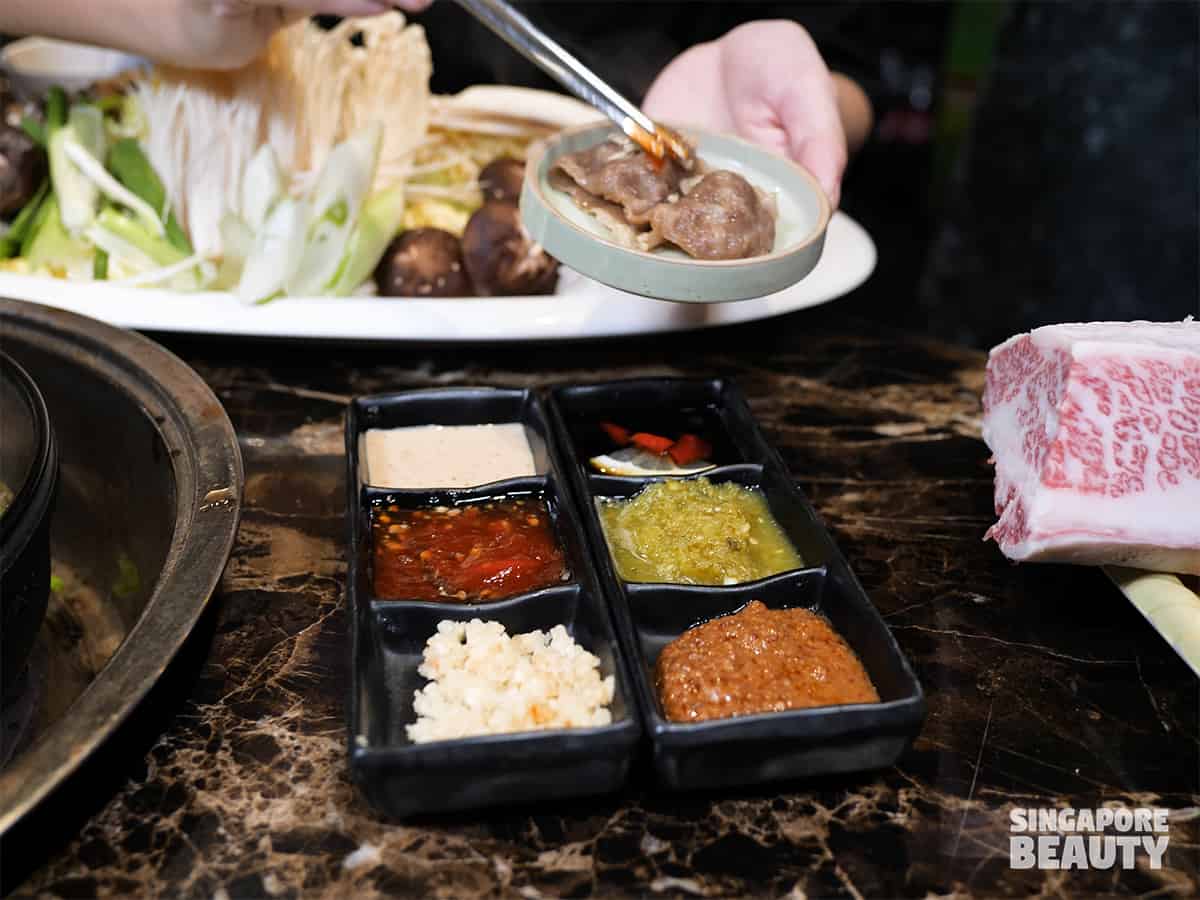 The Three Peacocks serves A4 Wagyu buffet that has a light beer flavour to it. You can also enjoy it with the Japanese condiments provided such as sesame dip sauce, ponzu dip and more.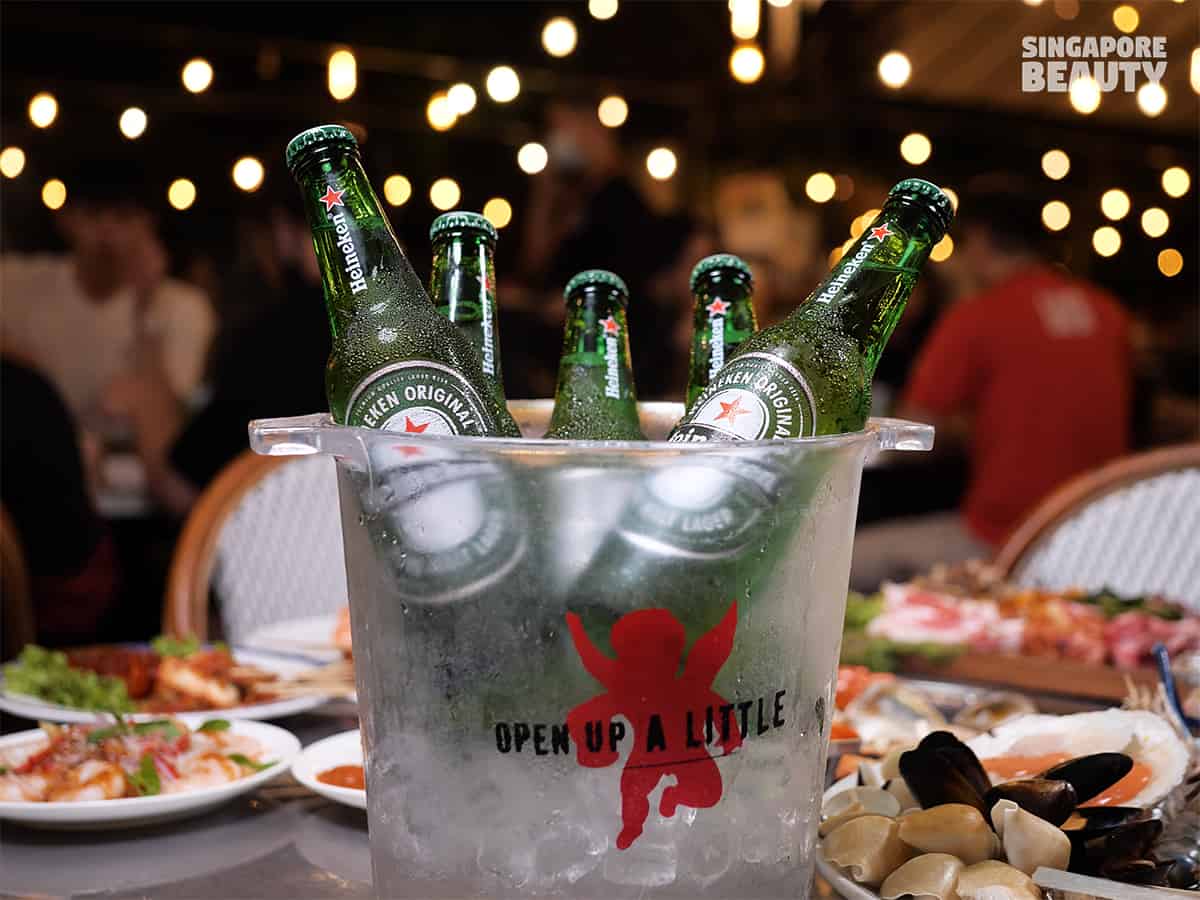 For those who loves some sake with their Wagyu. At The Three Peacocks, they have free flow beer buffet of the day instead. You can chase the wagyu with beers of the day such as Heineken, Asahi and more on a rational menu.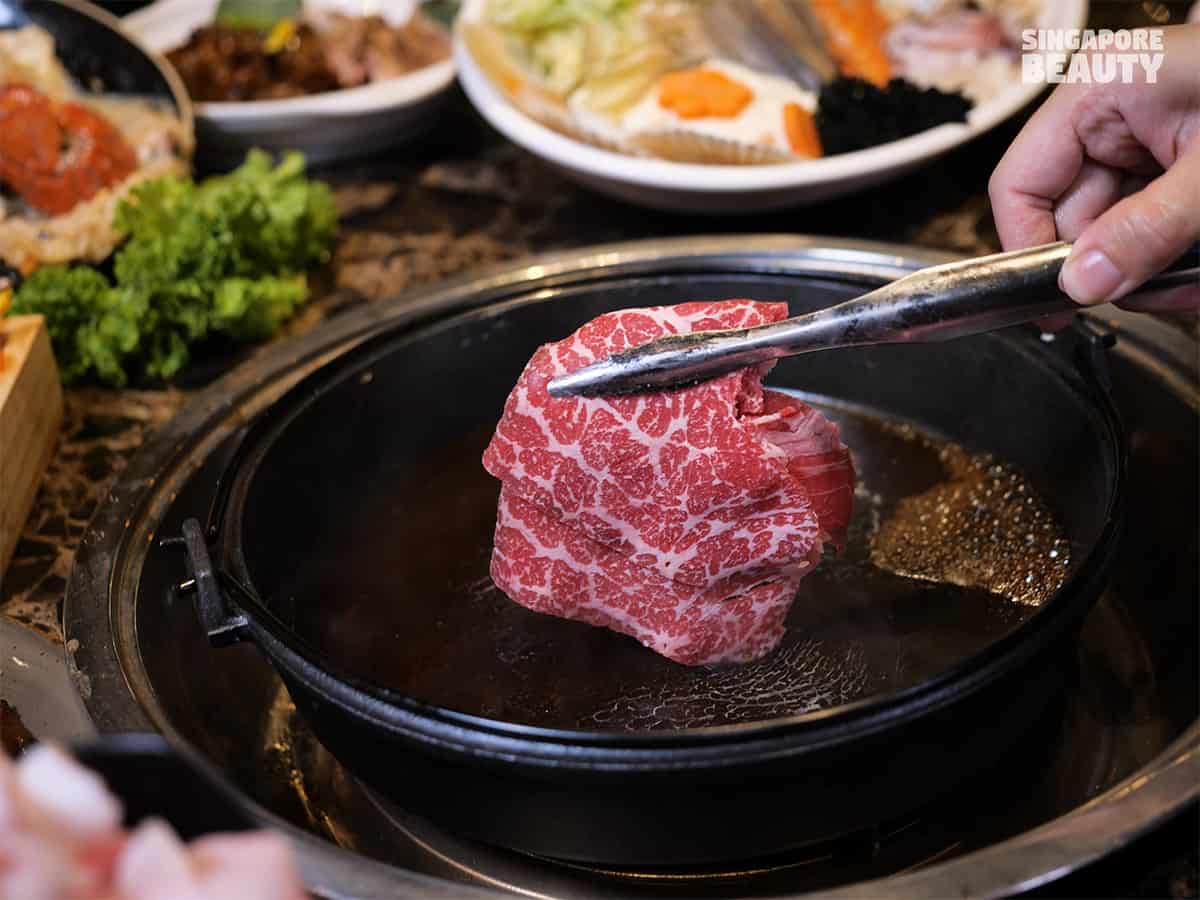 Besides wagyu, the buffet also includes Australian wagyu, pork shabu shabu and chicken meat choices.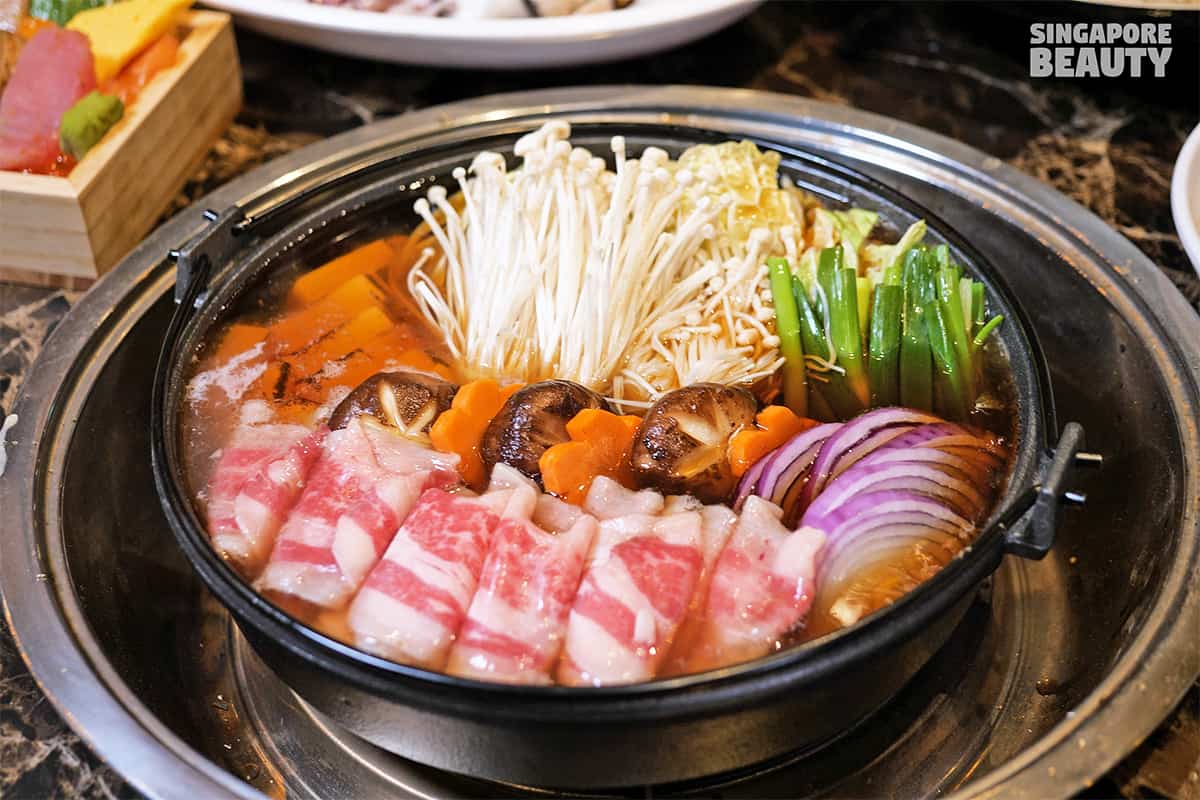 Enjoy a variety of pork belly, pork collar shabu shabu and more combinations with the variety of meats they have to offer.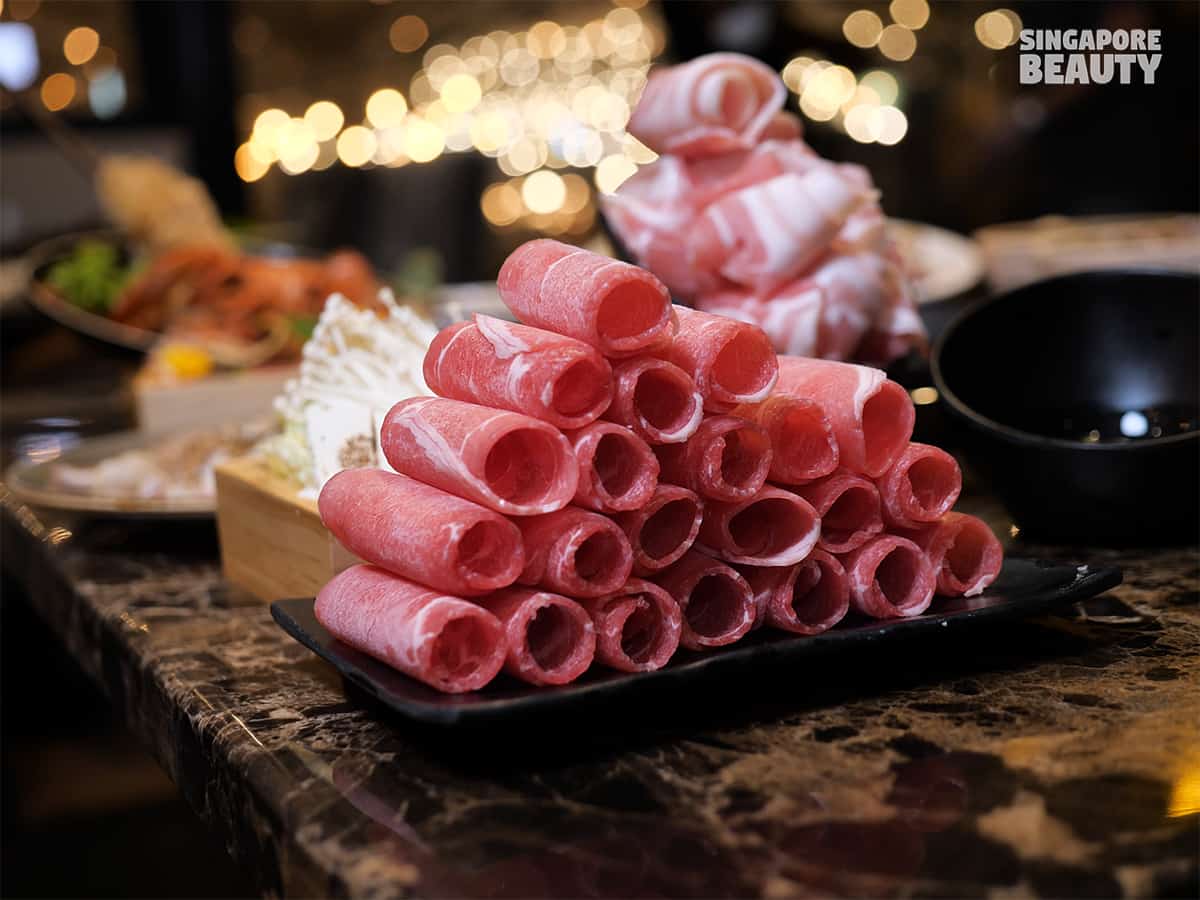 These meat and wagyu are cut to order for the perfect thickness to shabu with.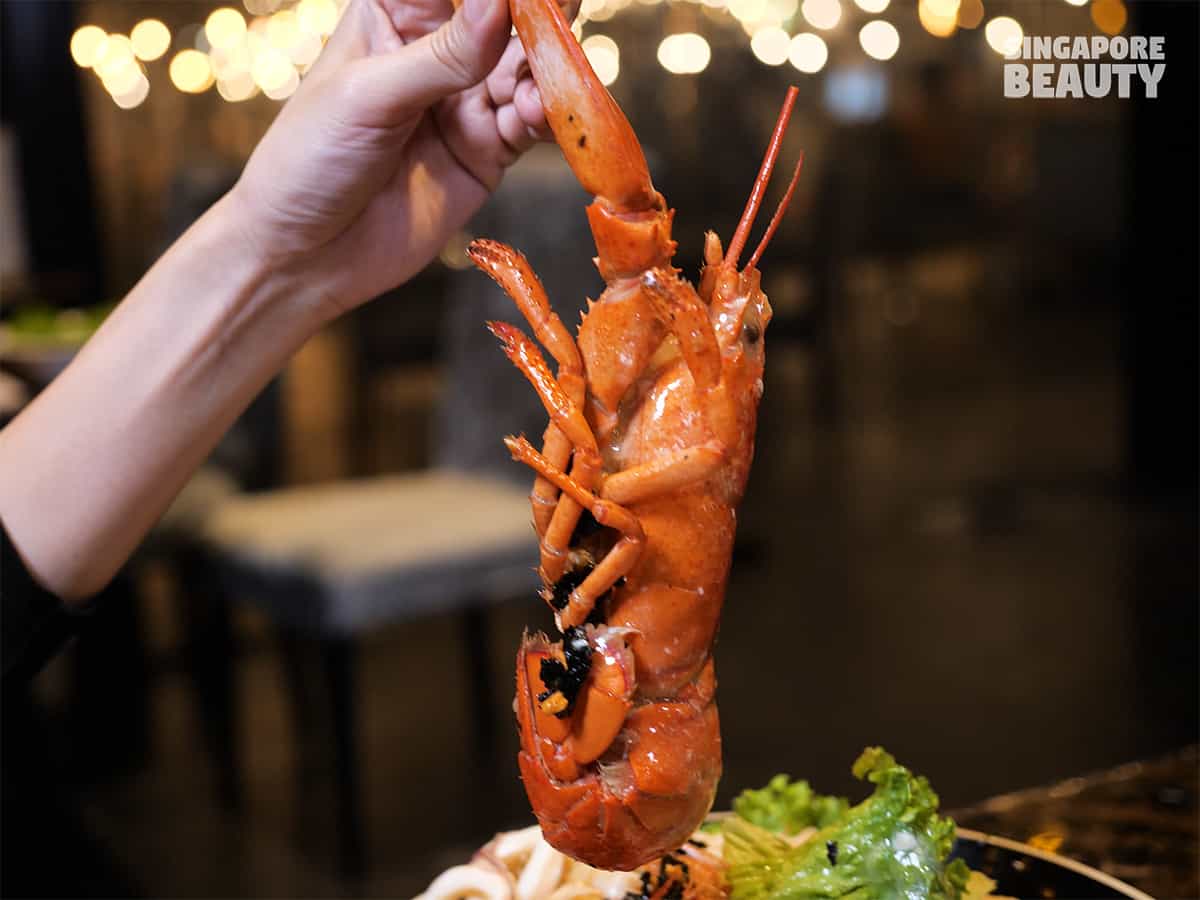 The Boston lobster is also free flow in this buffet. You can either enjoy them in the hotpot or with their dressing of the day such as lemon butter, salted egg or chilli crab sauce on rational basis.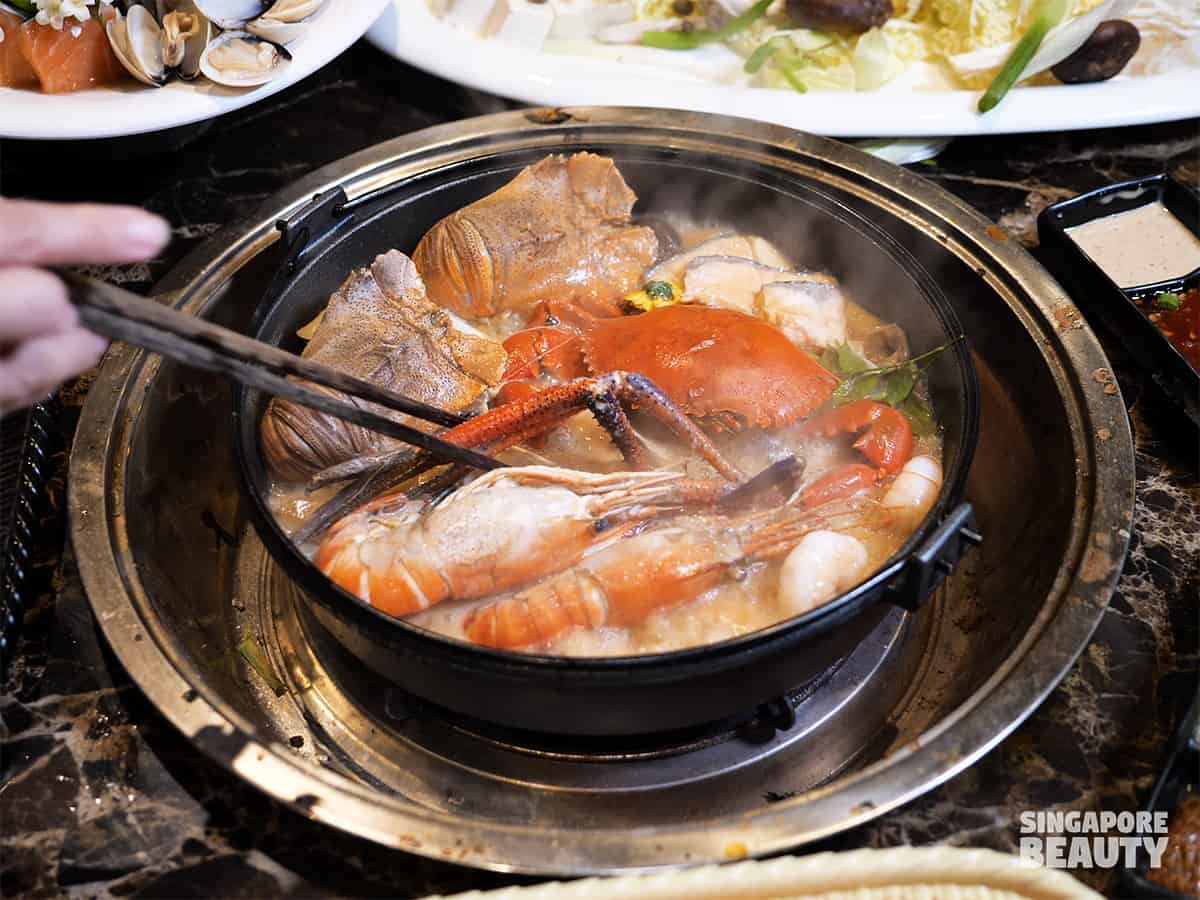 The seafood party includes members such as live mud crab, live oysters, flower crab, slipper lobsters, tiger prawns, scallops, Thai river prawns, crawfish, lala, mussels, salmon, bamboo clams, mussels and more.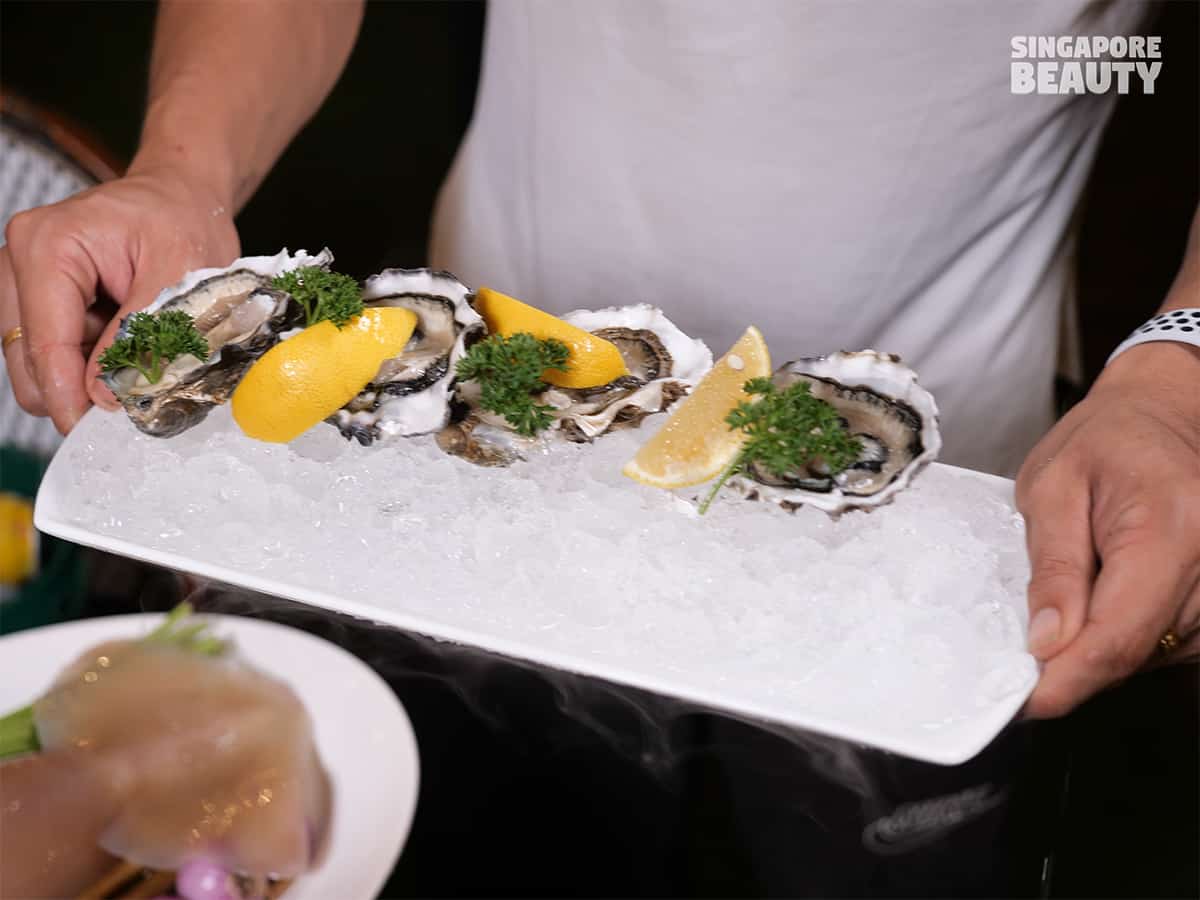 Check out the live oyster that is shucked to order, creamy, briny and succulent!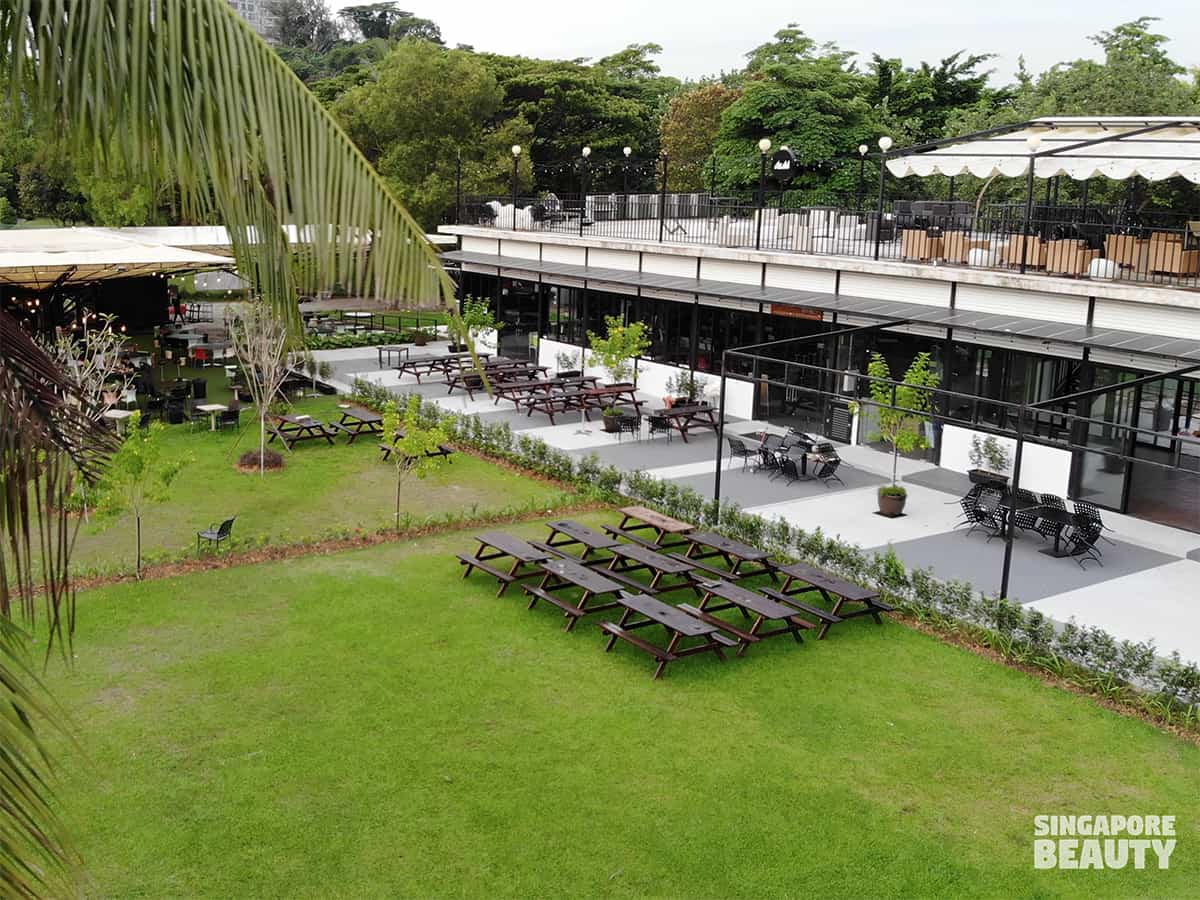 The Three peacocks Wagyu and Boston lobsters buffet with free flow beer is waiting for you in this longhouse with air con and plush cushioned seats. See you there today and get your CNY reunion dinner here with your love ones.
Basic Hotpot buffet
Free flow Australia wagyu, half Boston lobster per pax, live mud crab, live oyster and all Seafood on the seafood bed. Access to all outdoor BBQ food, seafood, meats, hot station cooked food and drinks included. @ $56 nett.
Premium Hotpot Buffet
Includes all in Basic Hotpot + free flow Boston lobster, free flow A4 waygu, free flow beer of the day.
Opening promotion till 10 Feb. 2021
Adult price $128+
Senior (60 & above) $108.80+
Children (7-12 yrs old) $83.20+
(+10% is service charge, no gst)
Normal price after 10 Feb. 2021
Adult price $168+
Senior citizen 15% off.
Children 35% off.
For more information and reservations: (+65) 6251 0213
Dine in time: 2 hrs
Shuttle bus from Labrador Mrt exit every 30 minutes from 5.30 pm
Brought to you by The Three Peacocks