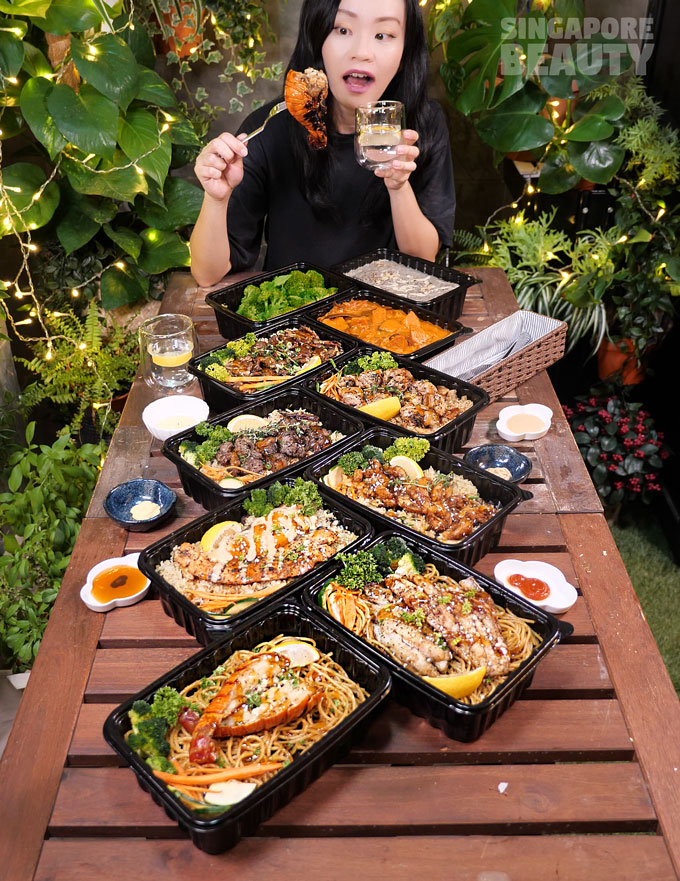 Craving for bentos with surf and turf options for home delivery? The Three Grill has home delivery with 14 types of bentos with 3 carb to choose from and 7 add ons.
These meat box style bentos are topped with a choice of grilled shrimps, chicken, beef ribs, tenderloin, salmon, seabass, lobster tail or a combo of two choices of grills.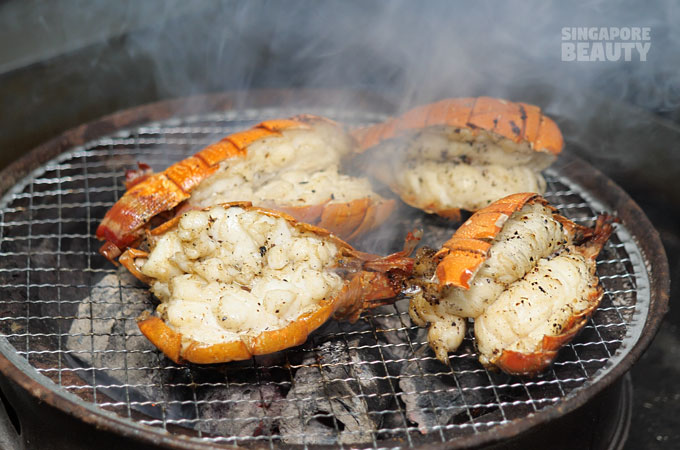 Grilled on charcoal, the charcoal imparts a smoky flavour to the surf and turf meats. Great for those who missed the flavourful char-grilled barbecued seafood and meat.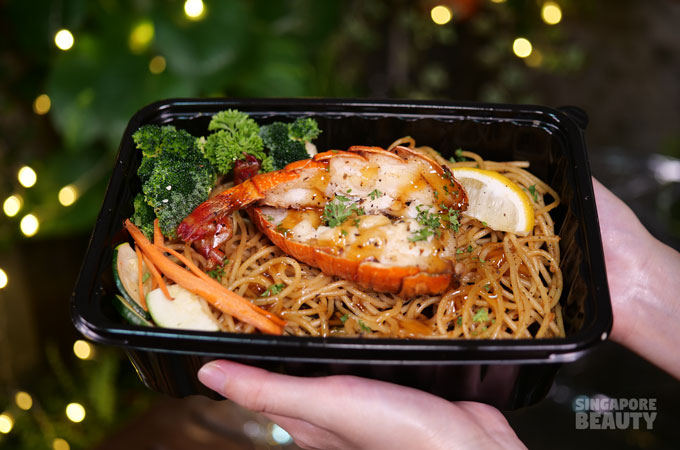 For those who need to fix their lobster tail seafood craving, you can try the lobster tail bento with garlic noodle. The lobster tail is conveniently butterflied for ease of consumption and quickens the cooking process to keep the flesh succulent and tender.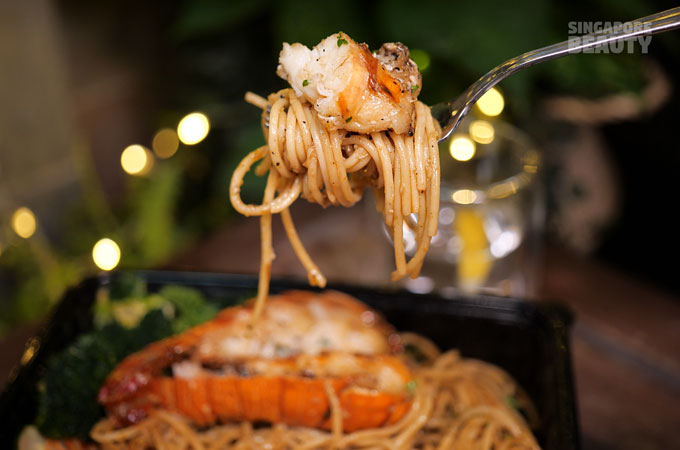 The smoky flavour is infused easily into the flesh with the butterflied tail and goes well with some pasta al dente in garlic flavour.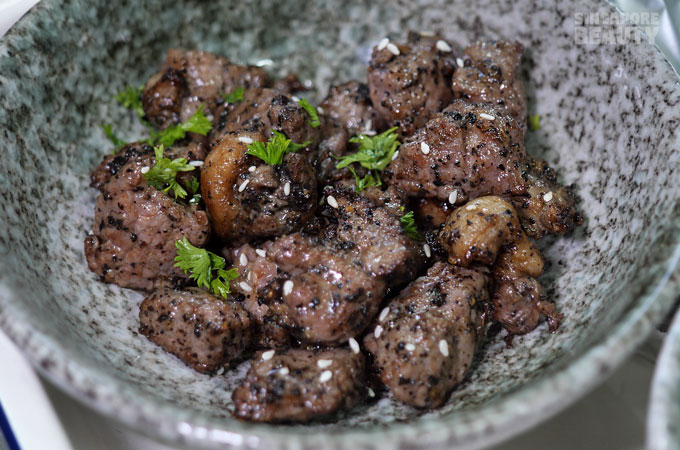 Grilled beef tenderloin sautéed in olive oil with dash of salt and crushed black peppercorns without overshadowing the beef original fatty meat flavour.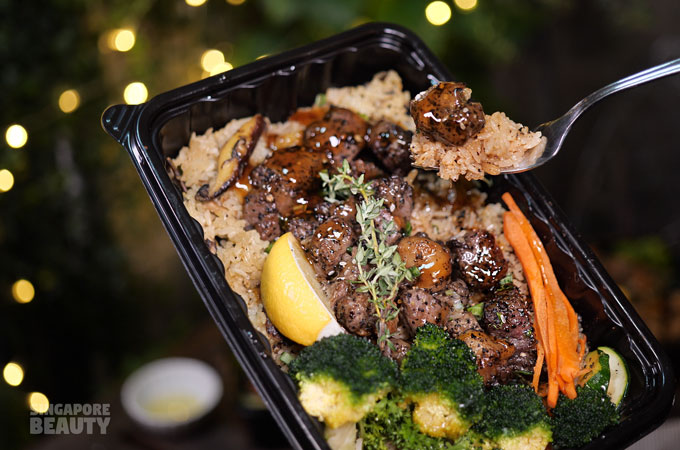 Pair these beef tenderloins cubes glazed with some honeyed soy sauce with mushroom fried rice and some greens of the day.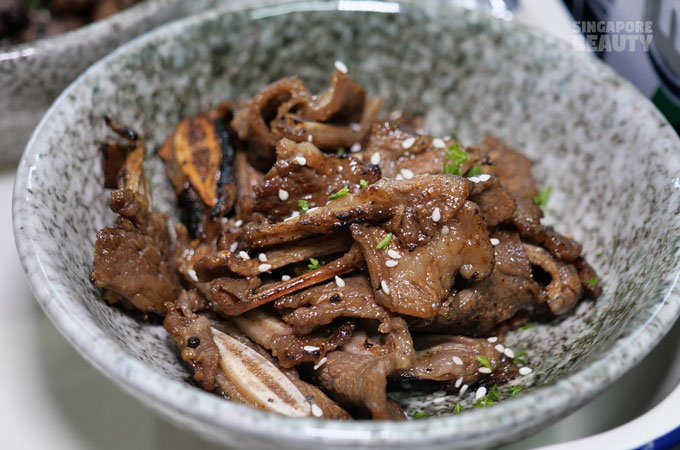 Get the beef ribs if you are in the mood for some fatty beef with chewy bites.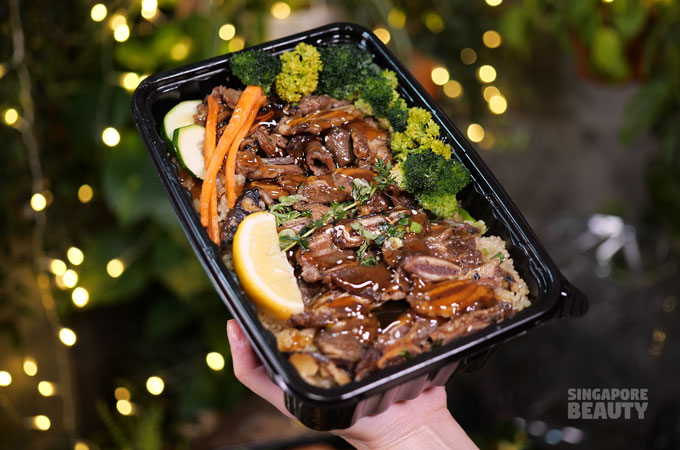 The beef ribs meat box bento has a good mix of fats and lean meats cuts to satisfy the taste buds.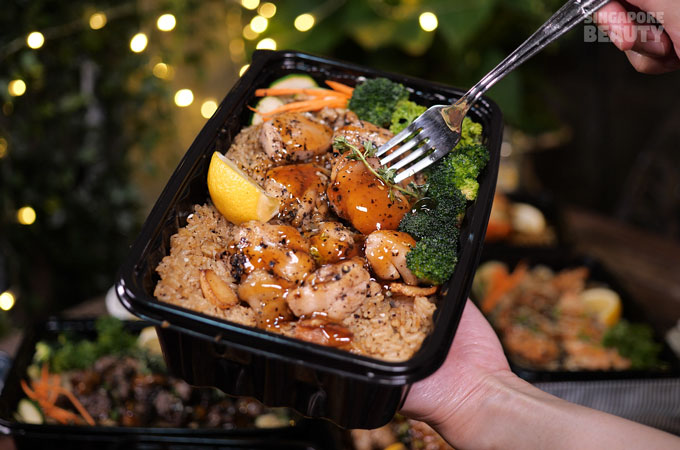 For those who are into a white meat diet, get the grilled chicken thighs meat box complete with greens of the day such as broccoli and shredded carrots and a wedge of vitamin C and some garlic rice – a rich source of anti-oxidants.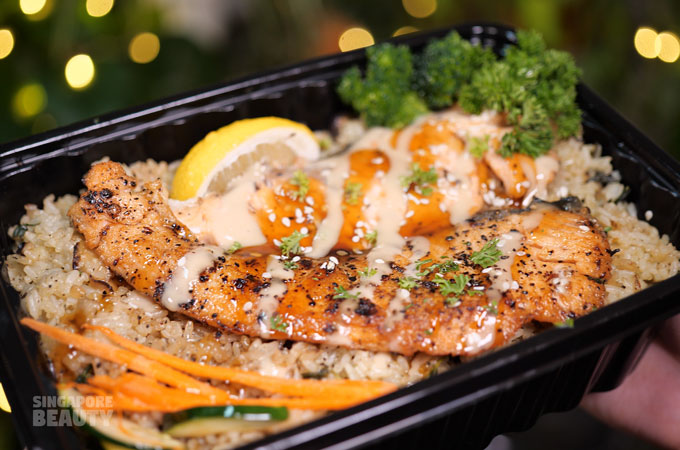 Enjoy fatty grilled salmon fillet rich with healthy omega-3 fatty acids with some creamy spicy mentaiko dressing and roasted sesame atop garlic fried rice.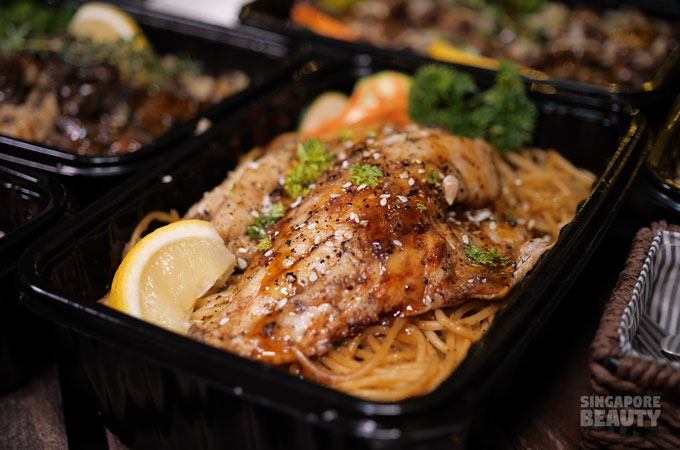 For those who prefer tender mild flavoured fish meat, choose the seabass bento instead.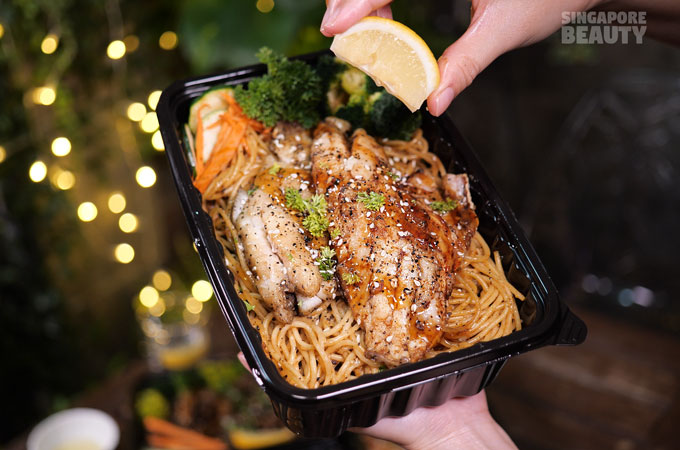 Add a dash of fresh lemon juice for extra tangy flavour and heighten the sweet flesh.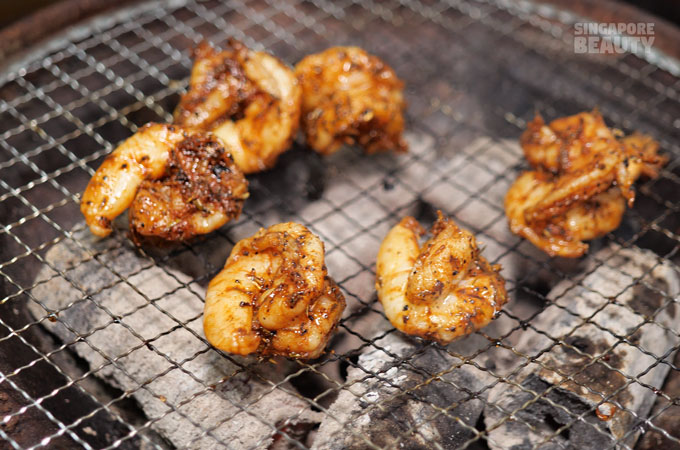 Get the prawns bento if you are in the mood for some crunchy char-grilled sweet sea prawns seasoned with fresh herbs such as thyme.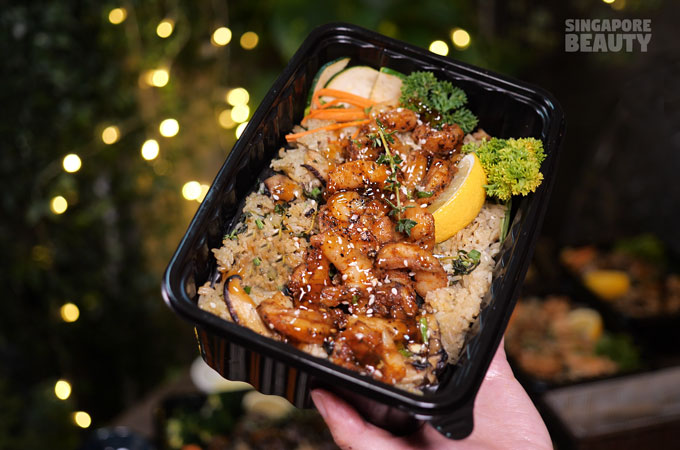 Sweet and crunchy deshelled grilled sea prawns atop a bed of aromatic fried rice stir fried with freshly chopped thyme and minced garlic.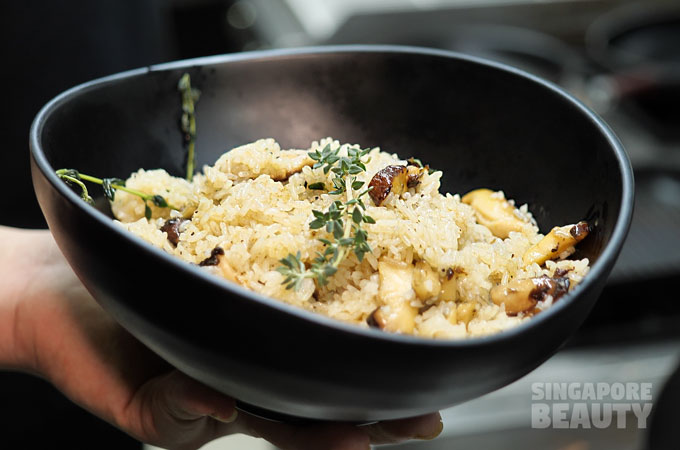 Enjoy some fresh thyme fried rice with buttery golden jasmine rice in sautéed wok kissed shitake mushroom.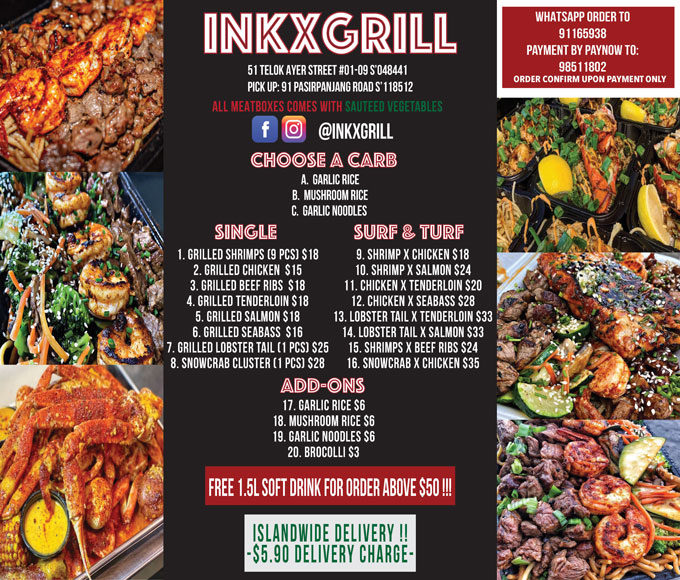 Here is the menu for Three Grill.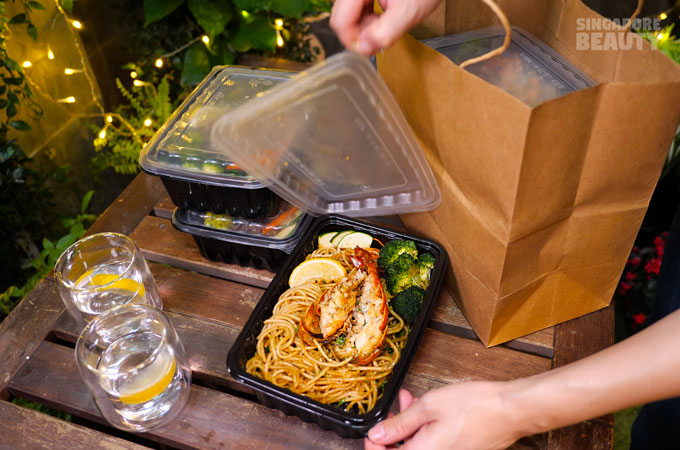 They offered island wide delivery for $5.90 and complimentary soft drinks for orders above $50.