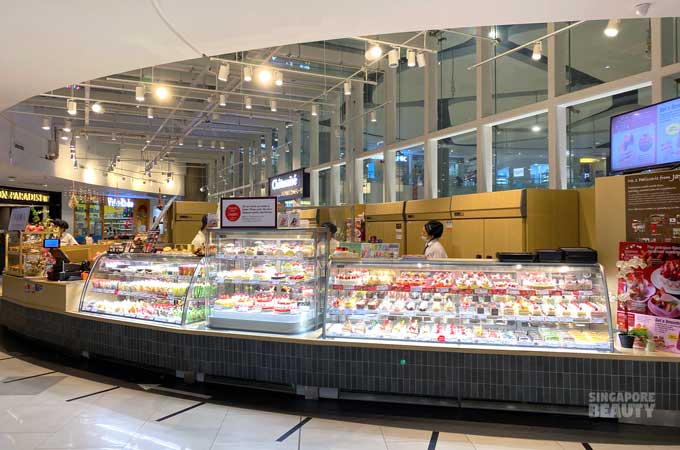 Was walking past this Japanese Cake shop Chateraise after lunch.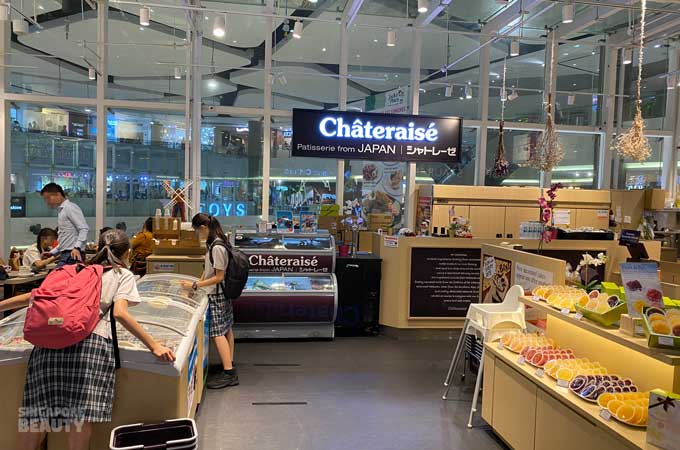 Group of school going children were hovering over the ice cream chillers taking their picks of ice cream. The natural curious cat in me took a second look and saw some seemingly deliciously looking ice cream in transparent package looking back at me.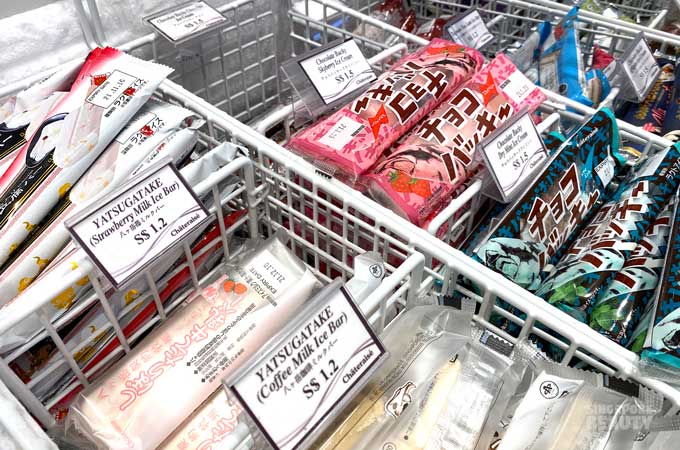 It says buy us, we are a bargain and taste good too. The cheapest of these ice creams goes for 80 cents each!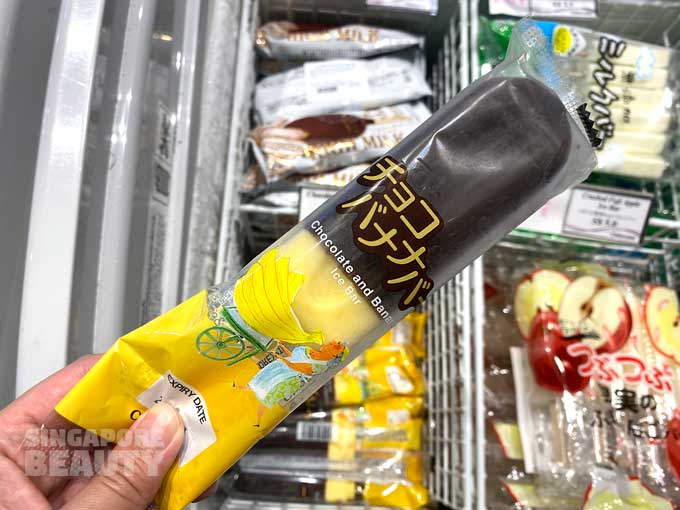 Chocolate and Banana Ice bar (SGD 80 cents).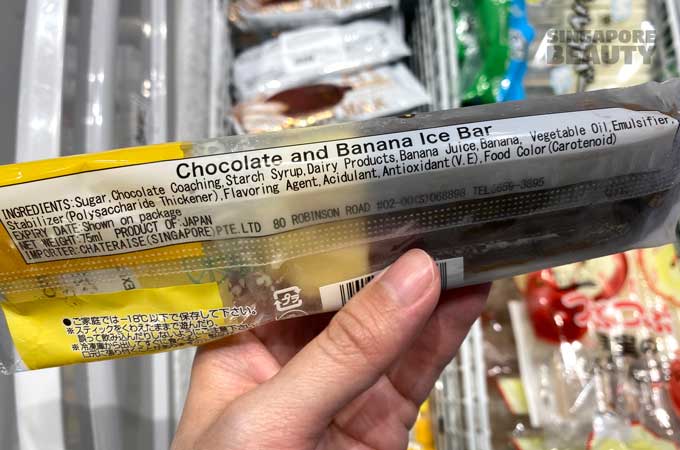 The ingredients states that chocolate conche meaning it is glazed with a coat of crisp chocolate, banana juice, banana and some other ingredients is used in this ice cream. The ice cream has a mild milk flavour but the fruity banana flavour is present. Great for those who like banana or a fan of minions. For 80 cents, this is a deal and as good as it can get.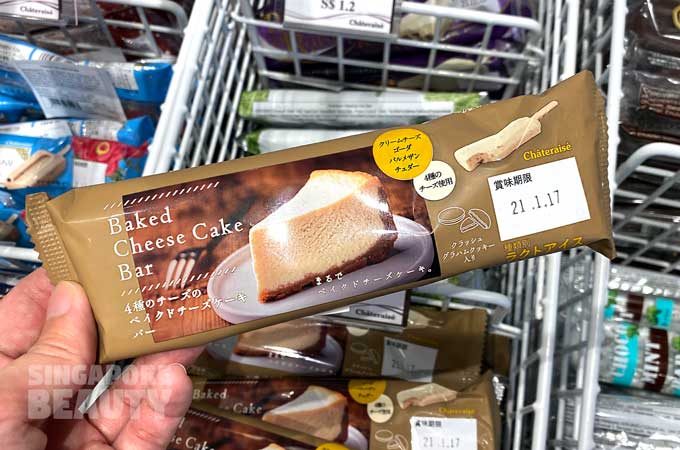 Baked cheese cake bar ice cream (SGD$1.20).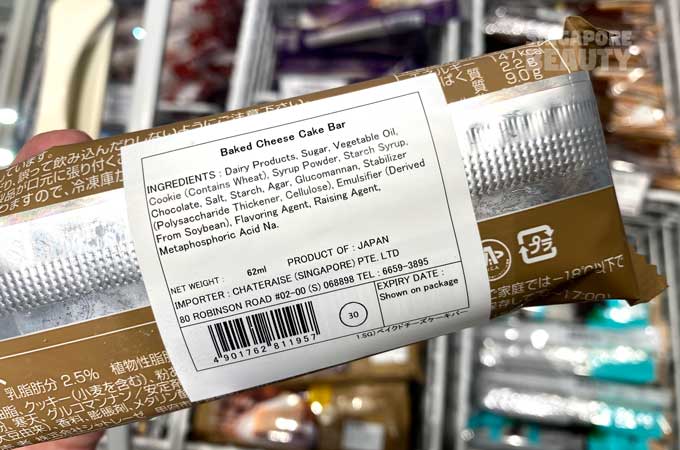 Took a closer look at the ingredients, made from dairy, cookie, chocolate and some other ingredients. Seems like what a cheese cake would taste like but frozen as an ice cream bar. Can never get a cheese cake for that price tag, maybe it is worth a try.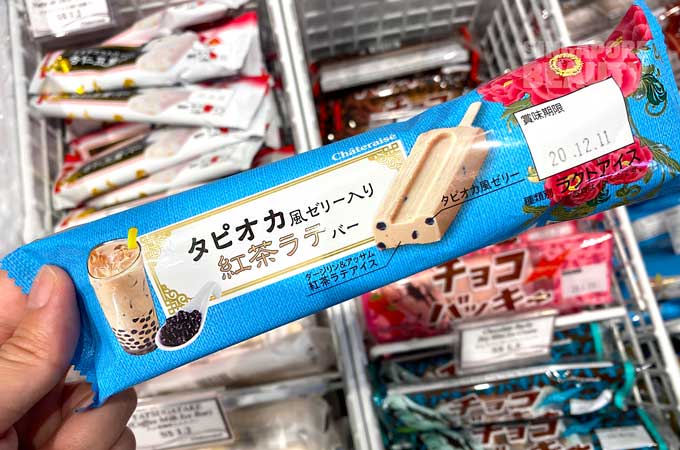 Tapioca Tea latte Ice bar (SGD$1.20). For bubble milk tea fans, stock up on these for late night cravings.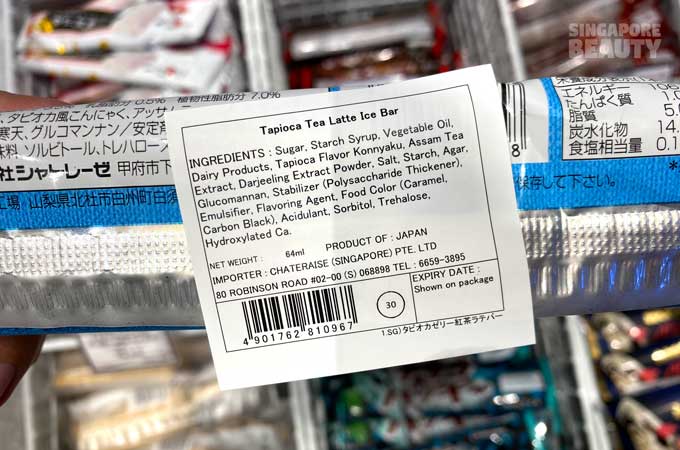 The ingredients seem promising with Assam tea extract, Darjeeling extract powder, tapioca flavour konnyaku and some other ingredients. Assam tea originates from Indian and is one of those dark brewed tea with a strong intense flavour. Darjeeling is a type of tea from India that is lighter and has a flora note to it. konnyaku is a type of Japanese jelly made from Konnyaku potato. As suggested by the packaging, it seems to be eating boba-filled red tea in an ice cream form.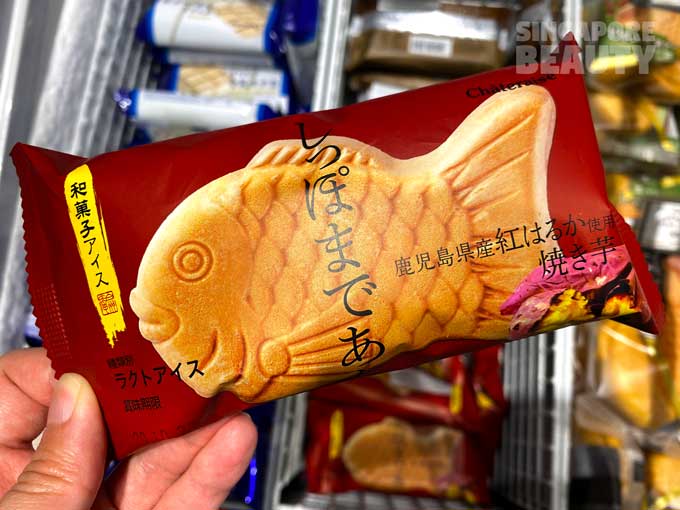 Taiyaki ice cream Yakiimo (SGD 1.80).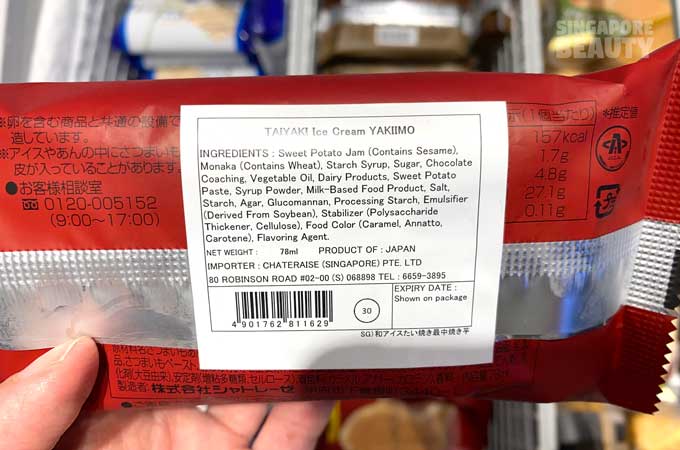 This ice cream is filled with sweet potato jam, sweet potato paste and other ingredients. Yakiimo is baked Japanese sweet potatoes. The ice cream is encased in a fish shaped soft cake-like biscuit not the crispy type. It is too pretty to be eaten. For those who like sweet potato flavoured ice cream, this may hit your spot.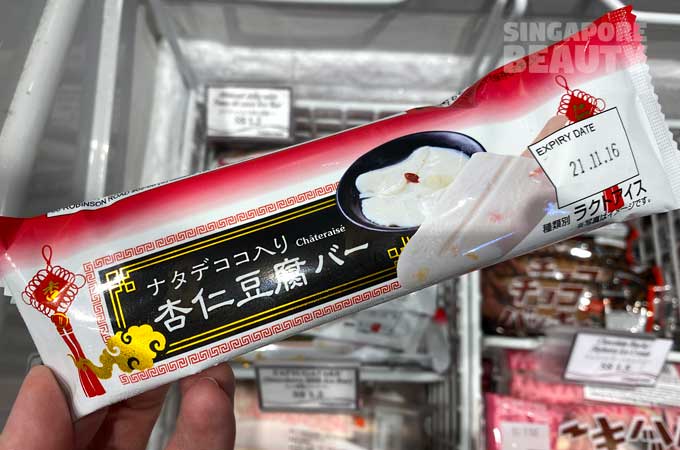 Almond jelly with Nata De Coco ice cream bar (SGD 1.20).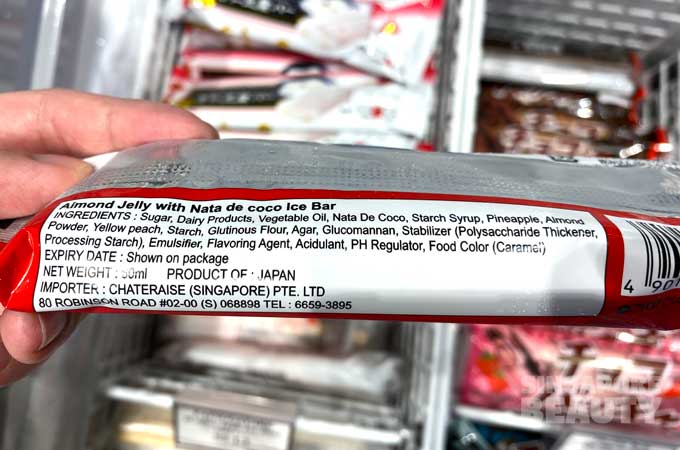 A quick look at the ingredients, there are nata de coco, Pineapple, almond powder, yellow peaches and others. According to Chateraise, this ice cream is made from a blend of nata de coco, pineapple and peaches before being moulded into a creamy almond flavour ice cream. Nata de coco is a translucent chewy jelly that produced by the fermentation of coconut juice. The addition of nata de coco adds an interesting dimension to this ice cream.
Singaporebeauty.com made anonymous visit and paid its own food here.