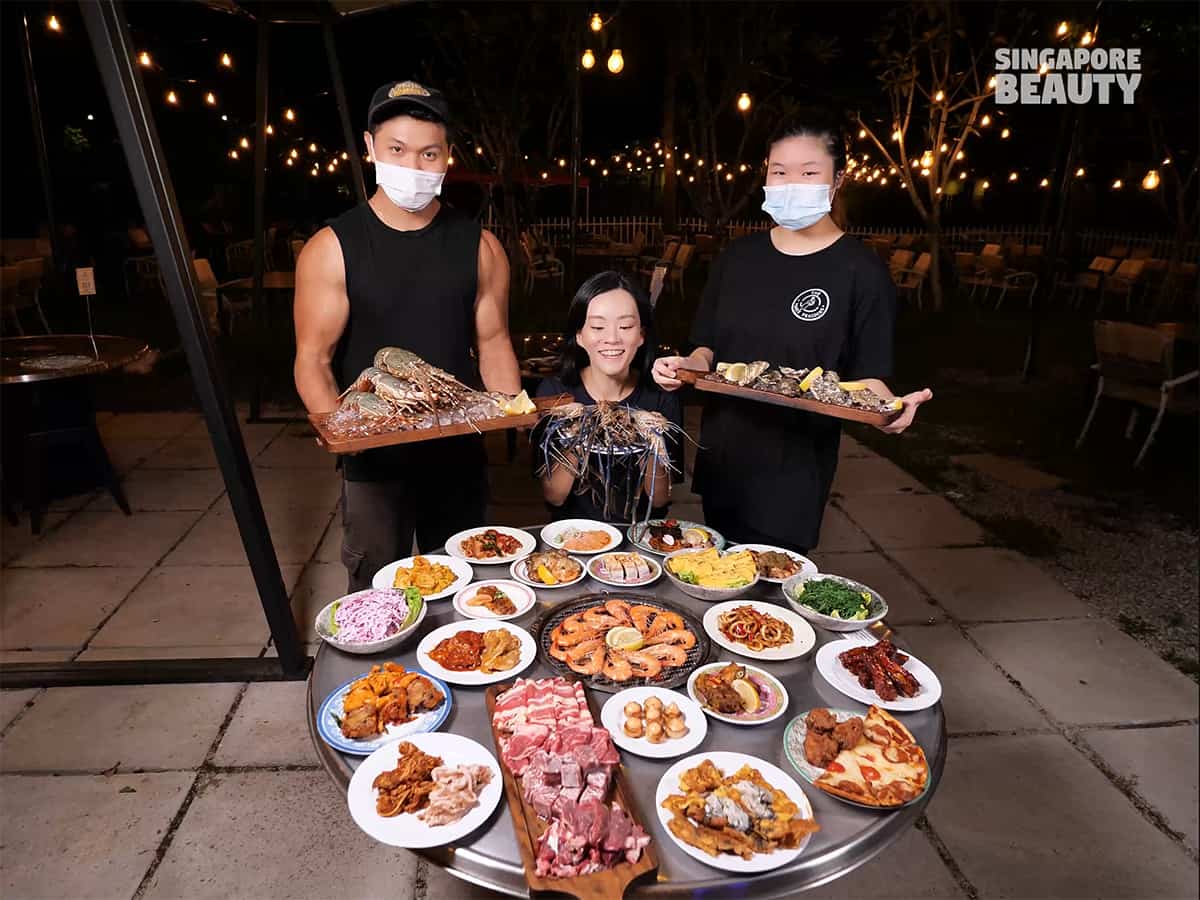 Singapore's largest BBQ buffet place with more than 100 types of staff served meats, seafood, South East Asia cuisines with BBQ buffet. With a newly added star gazing open air Beer Garden to chill and enjoy the crisp night breeze. The Three Peacocks expanded their seating volume to let the diners enjoy cooked food with ice cold beer on a lush grass lawn. With nature's symphony of chirping of crickets, croaking frogs, clucking hens and the rustling, it is the perfect place to unwind with some great company within the city.
The Three Peacocks has added a new selection of chef cooked food in Vietnam, Thailand, Indonesia and Japanese style. The new curated menu of South East Asia hot station cuisines is included in the Buffet BBQ of free-flow meats and seafood.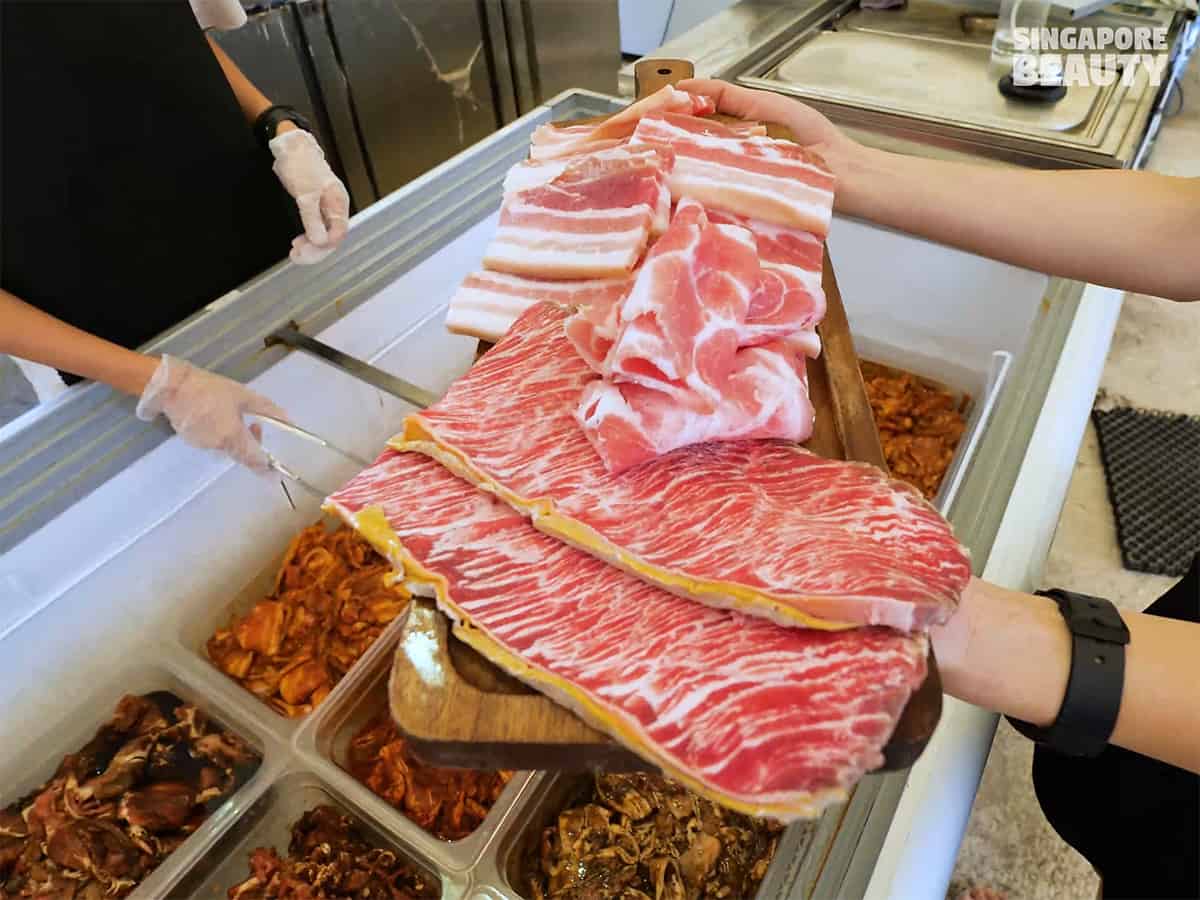 Check out The Three Peacocks Butchery bar with premium cuts of meats. The meats available are beef, chicken and pork. They also have premium selections such as Wagyu, Big Bone galbi, chuck roll, ribeye and more.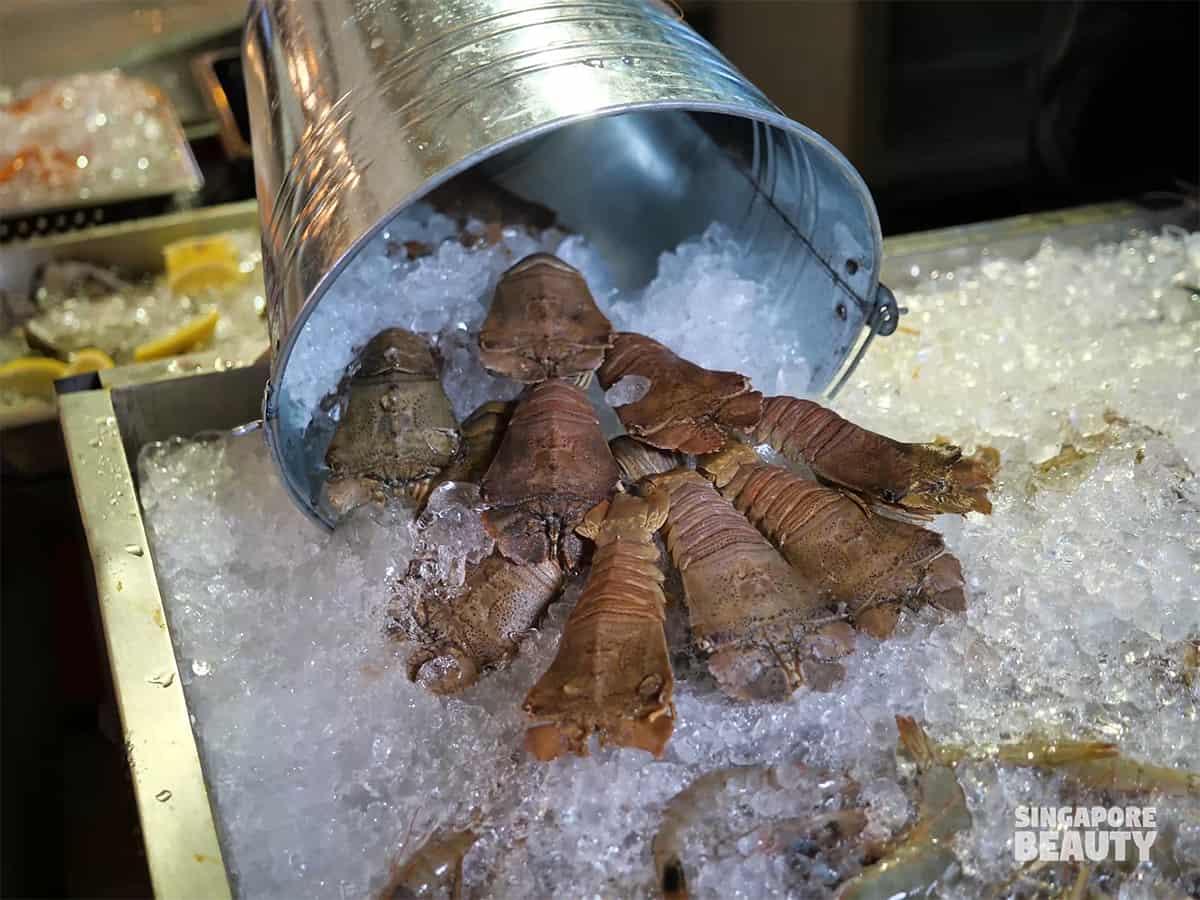 For seafood lovers, enjoy load of staff picked seafood of your choice from The Three Peacocks seafood bed. Seafood available are white clams, dory, grey prawns, tiger prawns, scampi, NZ half green mussels, half shell scallops, squid, crayfish, salmon, scallop meat, live crabs, live oysters and more.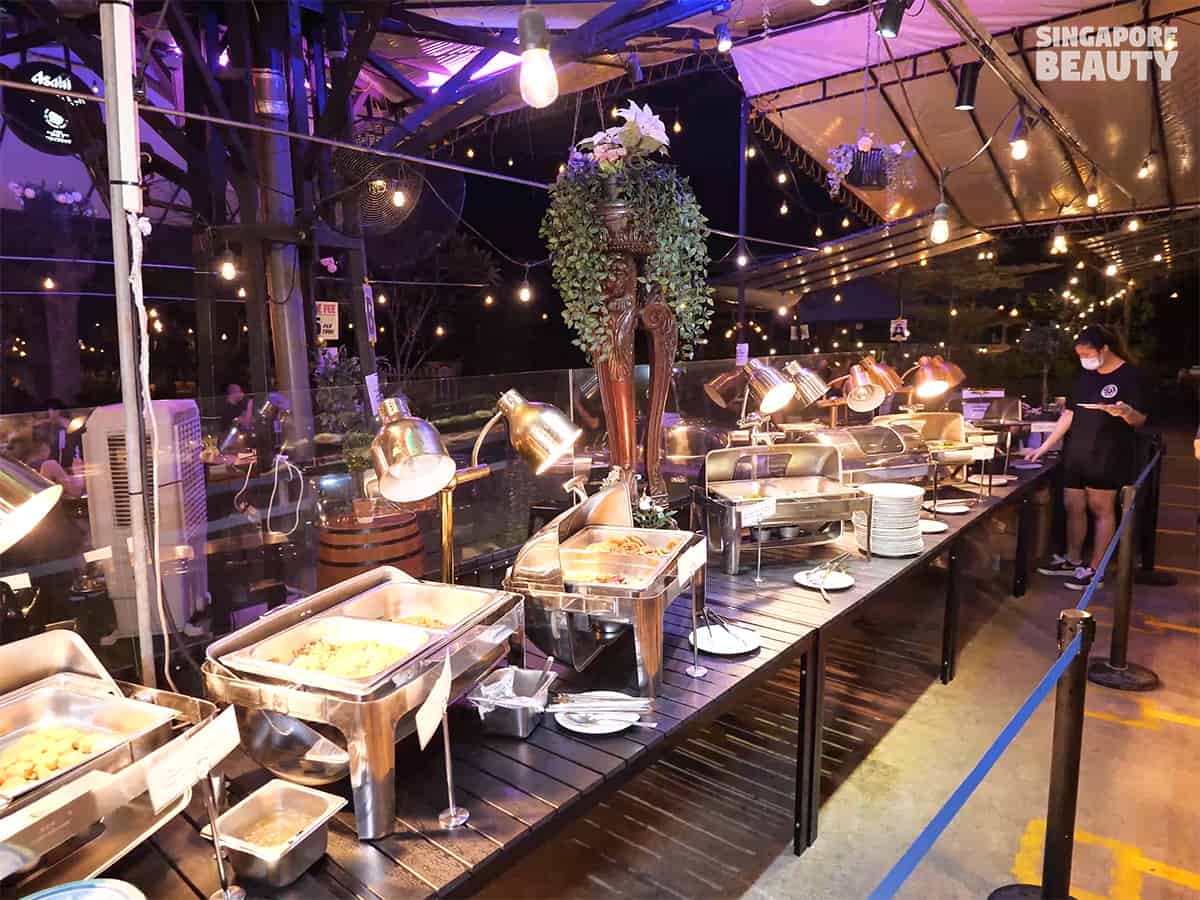 While waiting for your seafood to grill, pop over to the hot stations to get the South East Asia cooked food from their staff served cooked food buffet line. In this buffet line, there are a variety of salad starters, Japanese appetisers, Japanese teppanyaki & finger food, SEA dishes, pizza and char grilled meats and seafood.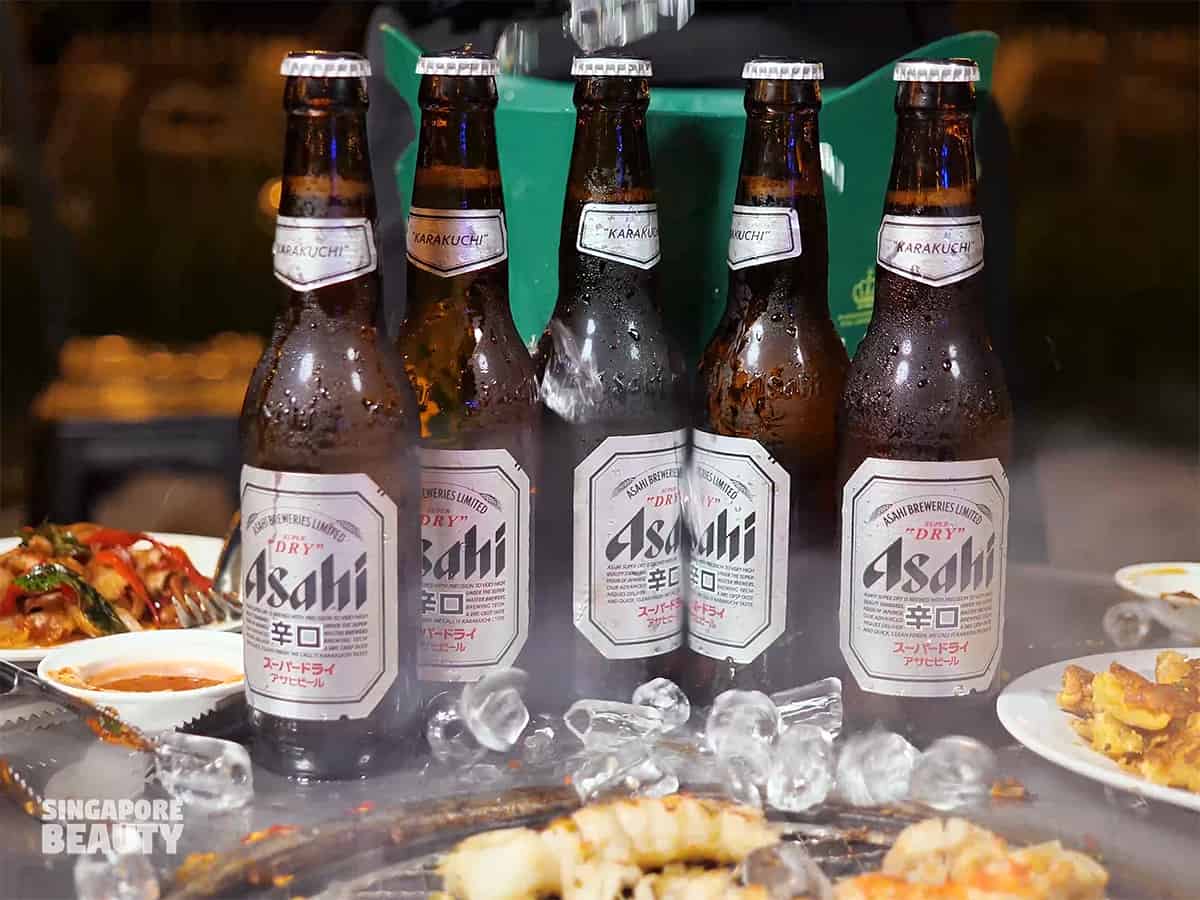 With The Three Peacocks newly landscaped Beer Garden warrant the need for some all day Happy Hour beer promo. Enjoy some icy bottled beers as add-on to the BBQ buffet.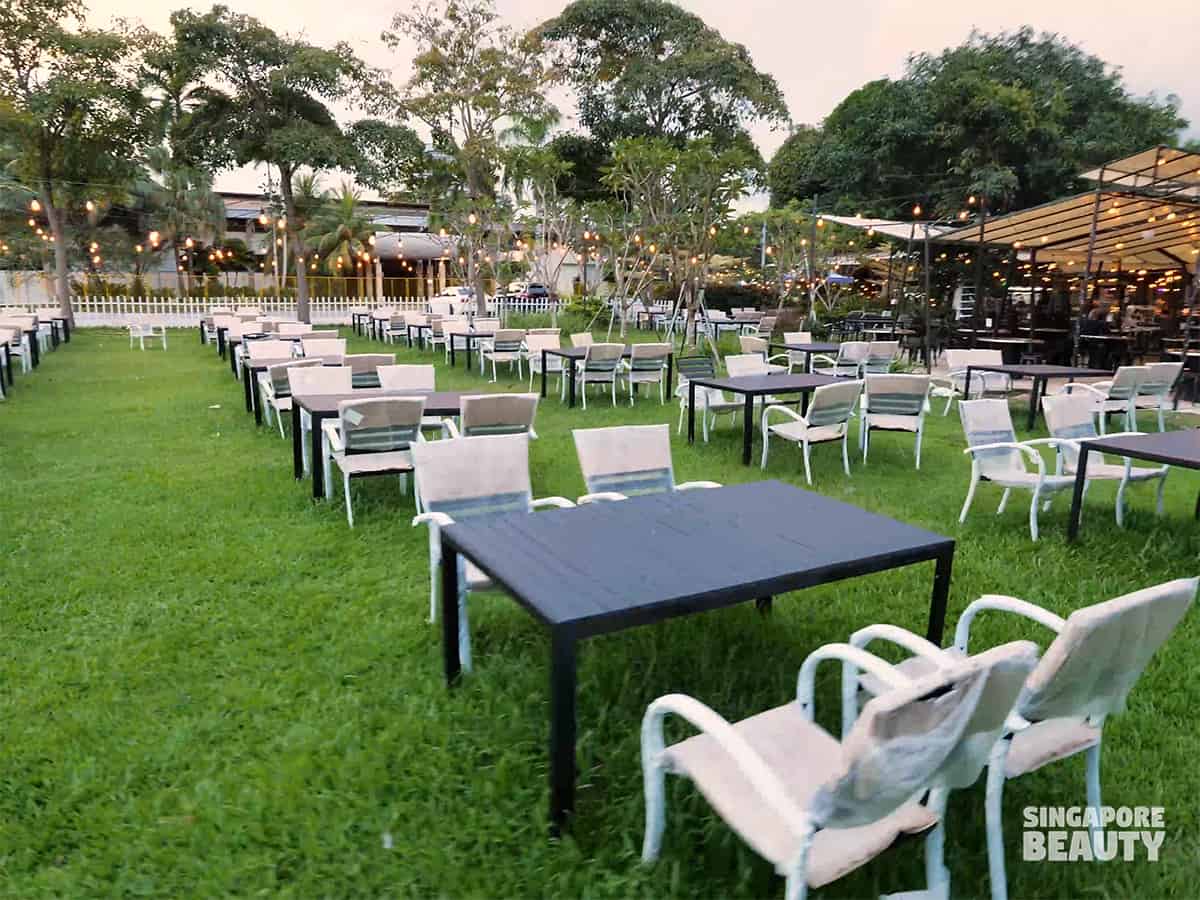 The newly added Beer Garden with the sunset in a lush landscaped resort-like setting lit by stars and fairy lights.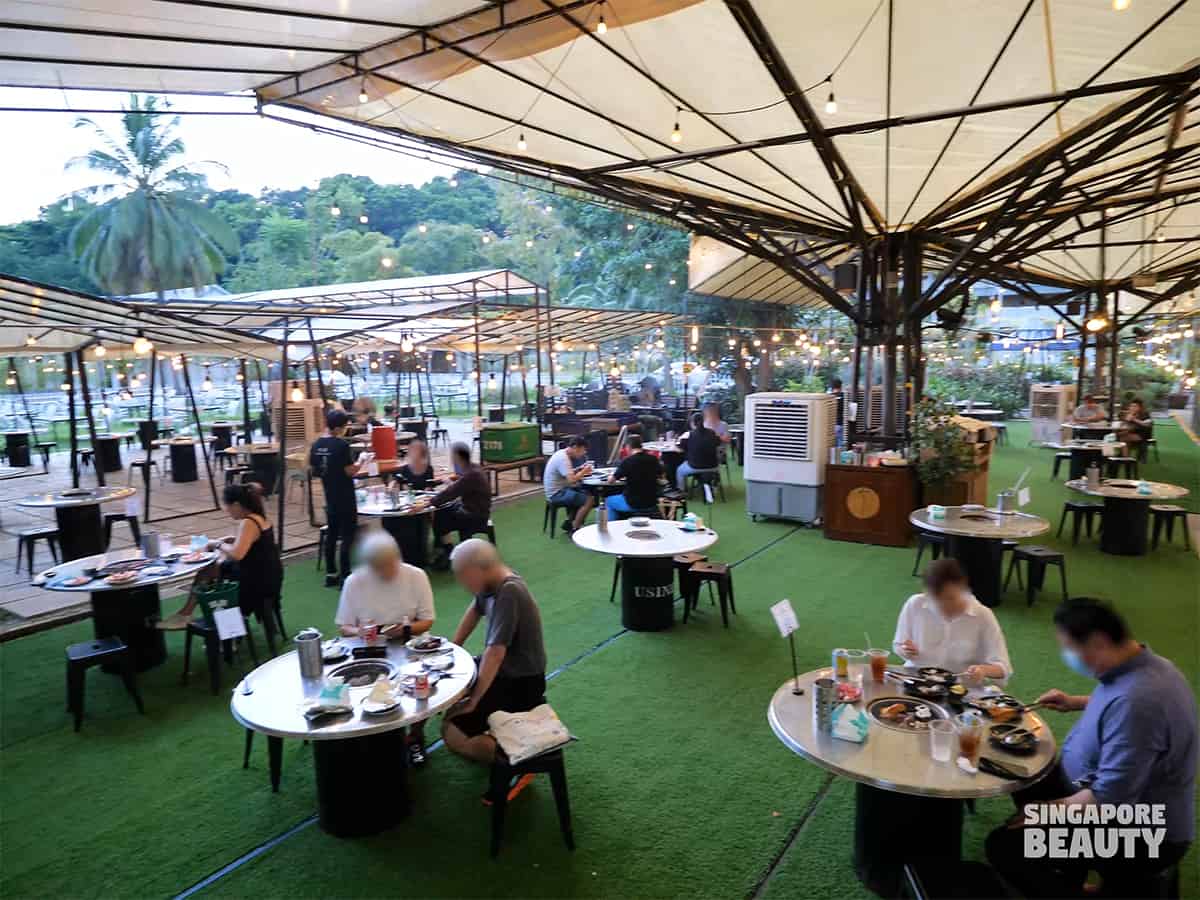 For those who prefer the intimate sheltered alfresco dining, feel free to grab a cosy table with a in built BBQ stove powered by real white charcoals for the authentic bbq smoky flavour.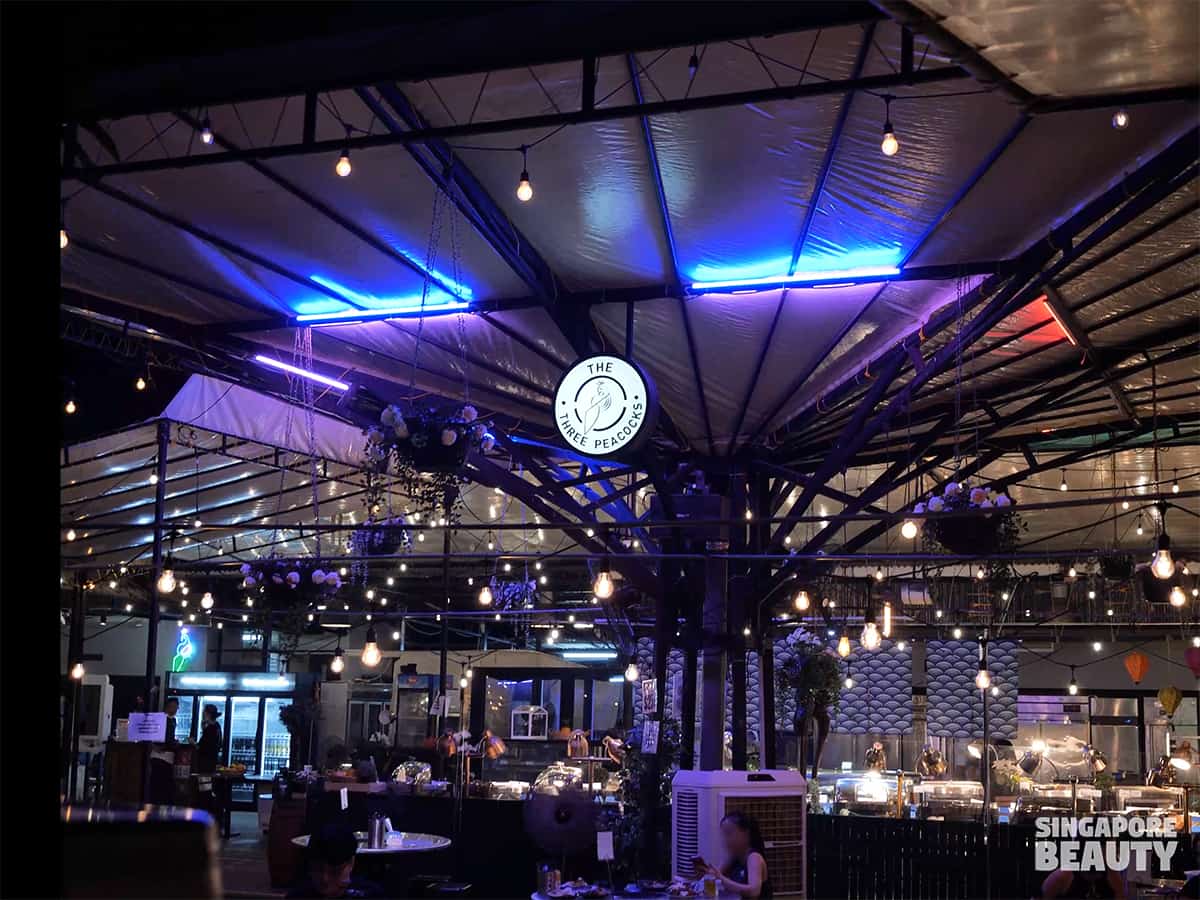 With the sunset, The Three Peacocks dining section takes on a relaxed and vibrant outdoor bar like vibe.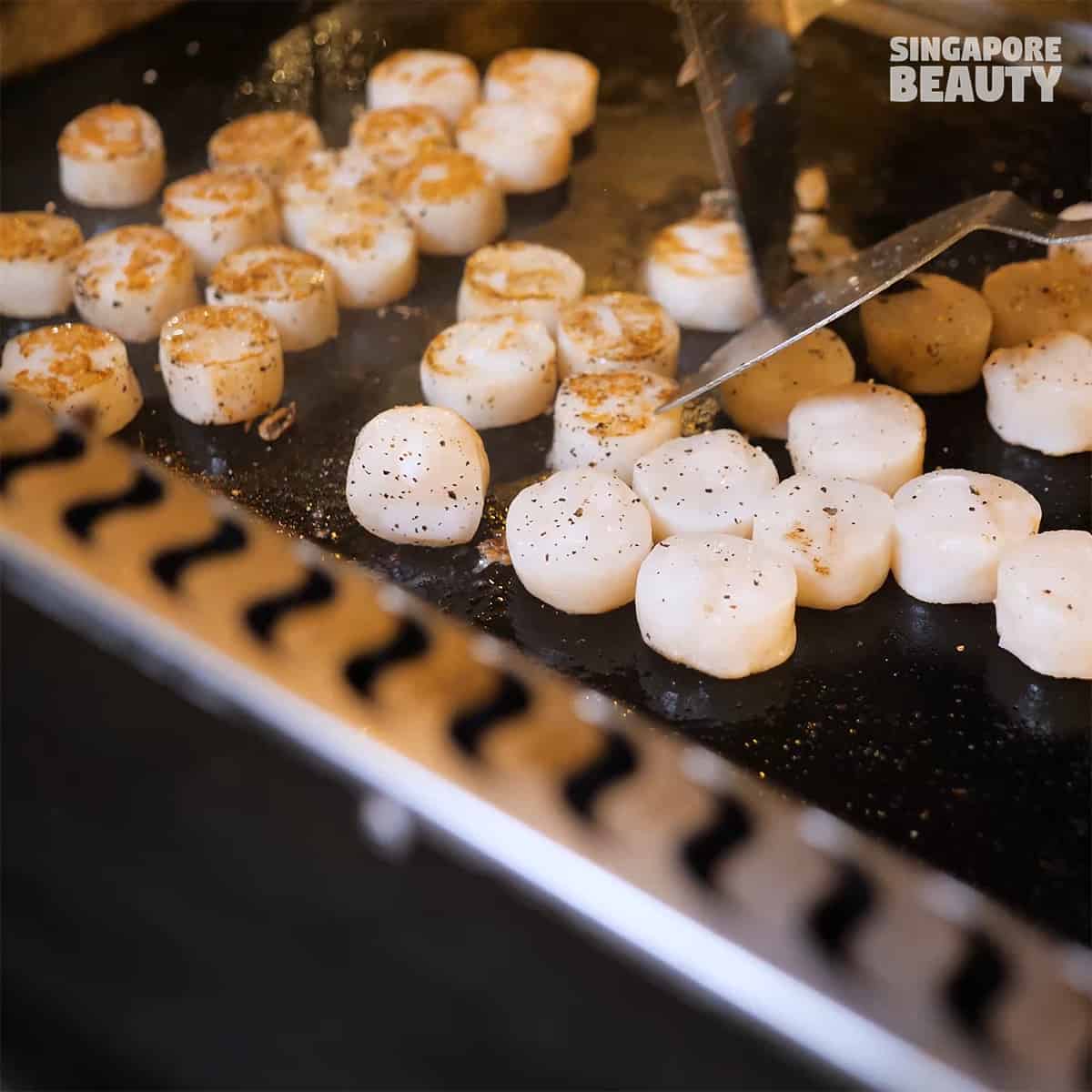 Look out for their Hourly char grill and teppanyaki special with freshly cooked meats and seafood. Expect char grilled pork ribs, pork belly, garlic chicken, ikan bakar stingray, scallop meats, scallop, prawns, salmon steak, mixed vegetables and more on rotational basis.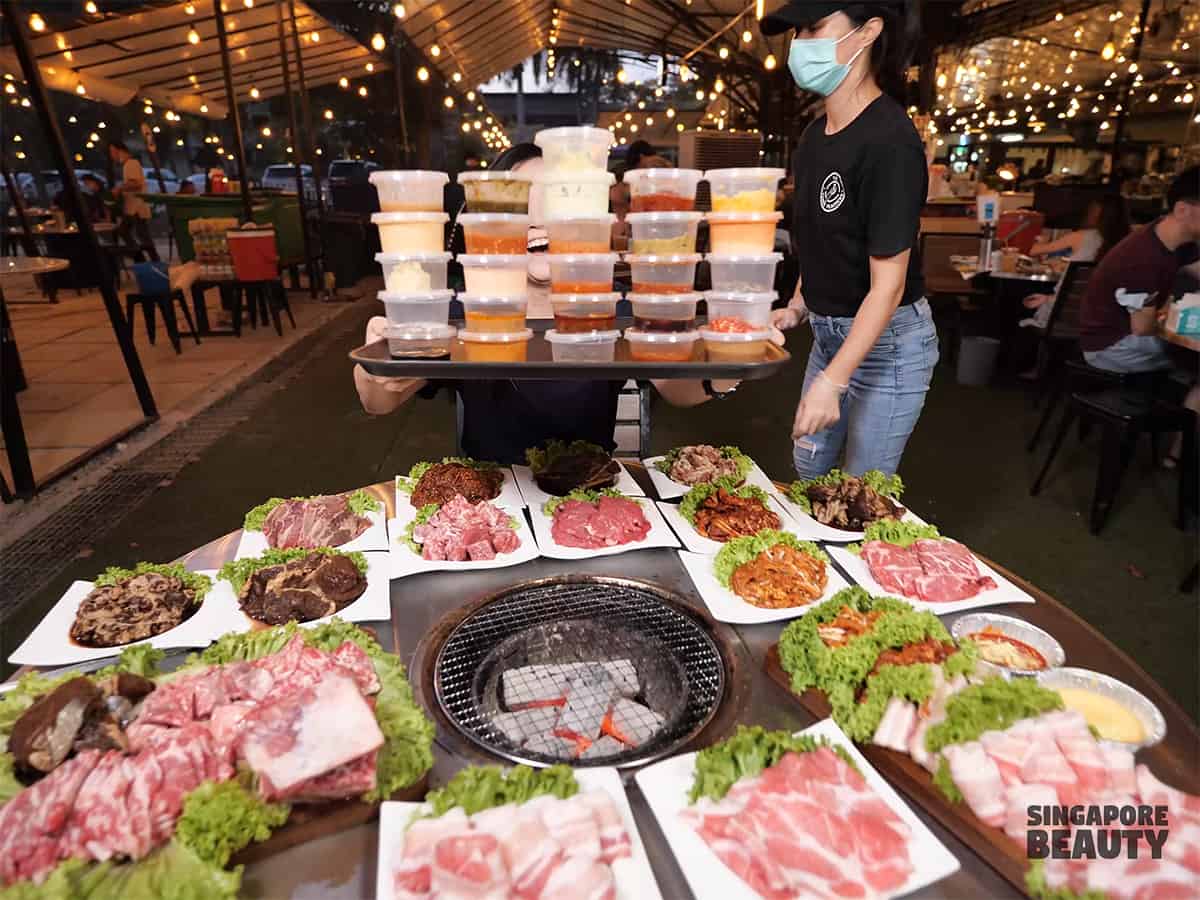 Head over to their sauce counter to get the special prepared in house sauce with up to 21 types. Look out for their Japanese sauces made for shogayaki, teriyaki, yakiniku and sukiyaki to go with your BBQ meats and seafood.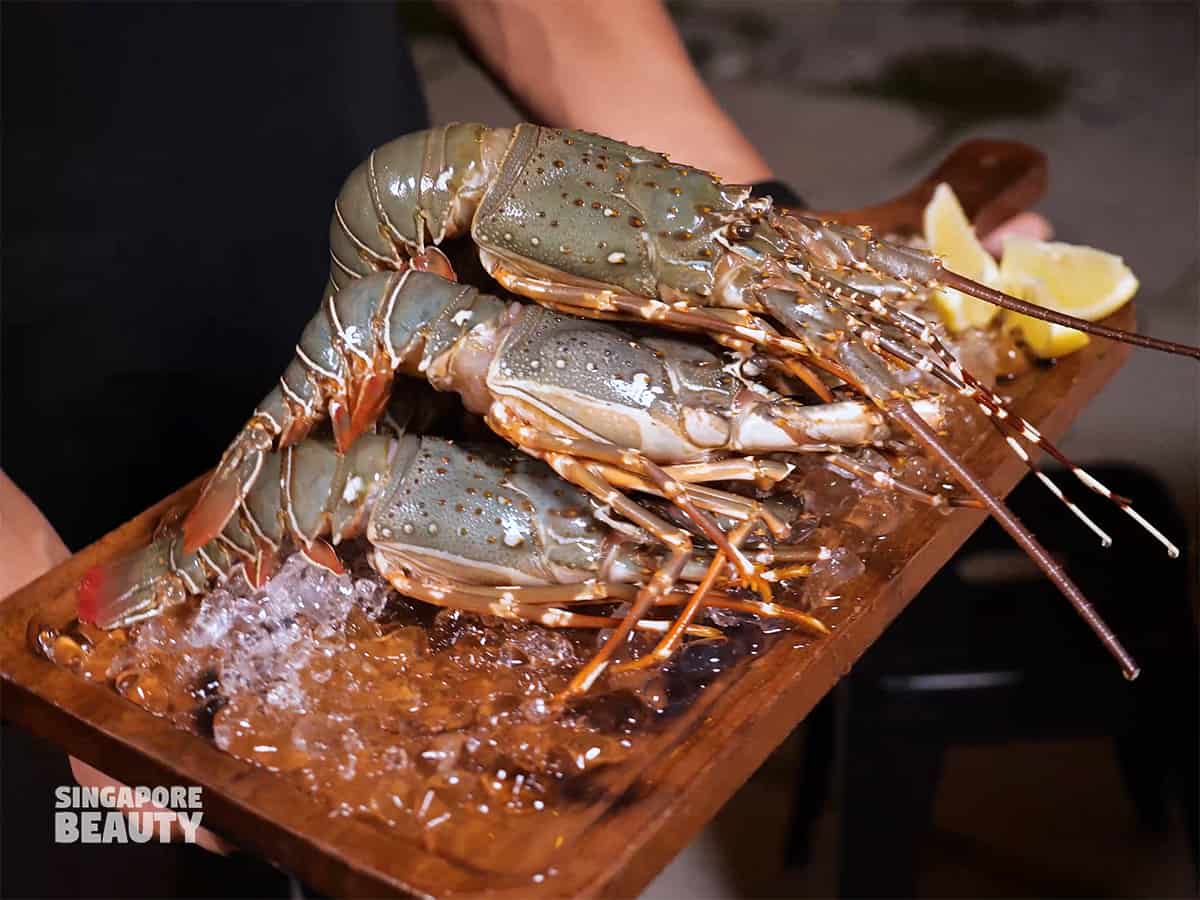 Adult and Seniors guest of The Three Peacocks are entitled to a free Half Boston Lobster, currently free upgrading to Half Rock Lobster as opening special, while stock last. When this opening special is fully redeemed, adult guest still gets to enjoy a half Boston Lobster.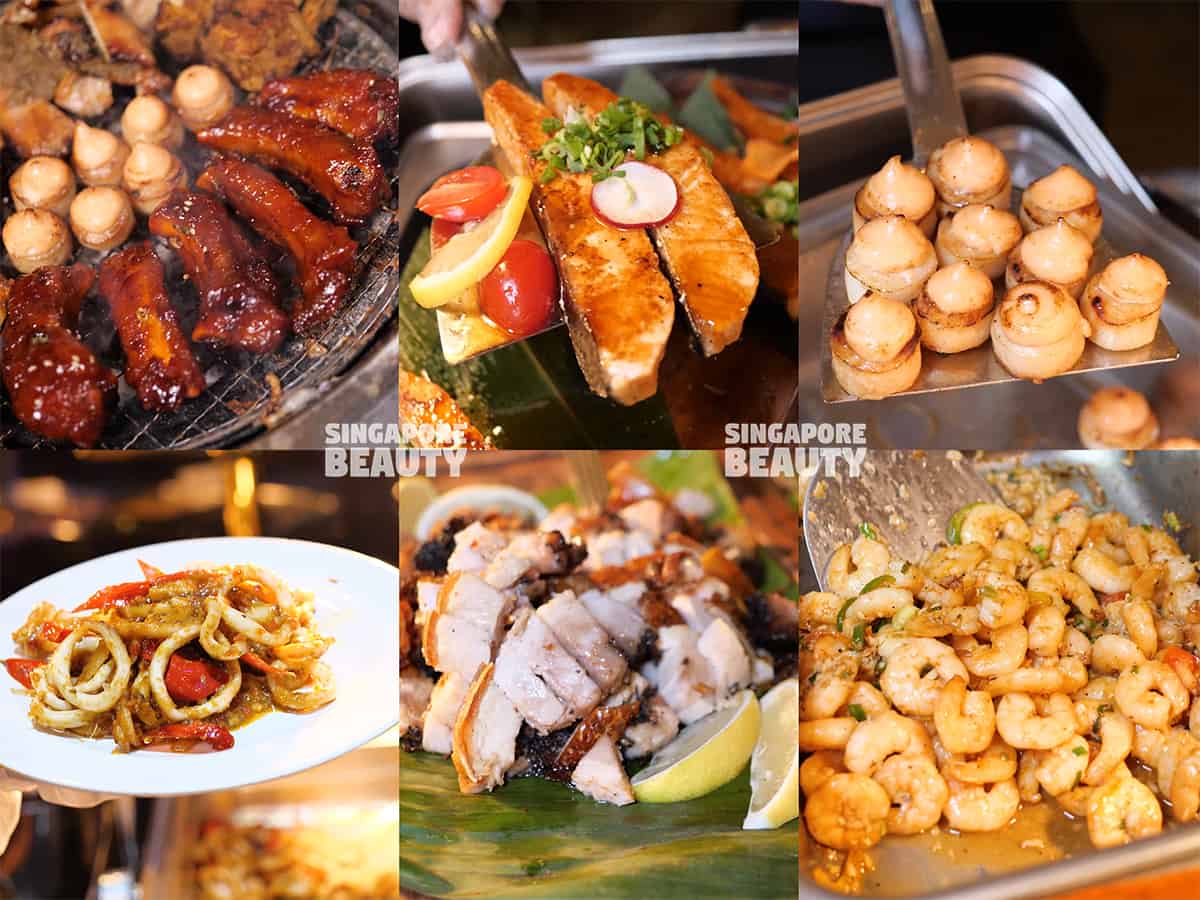 The cooked food bar has 21 types of food on a rotational basis daily. Here are some of the chef picks from the South East Asia cuisines to look out for. The rest of the cuisines are Sweet sour rib, Teriyaki salmon, Ikan bakar stingray, Mentaiko scallop, Thai oyster omelette, Fire-roasted lechon, Muar otah, Bali style ribs, Thai red curry stuffed wings, Burnt corn mac and cheese, Indonesia kicap-manis, Thai Yellow curry prawn ball, Bali sambal pork belly, Vietnamese spicy squid and more.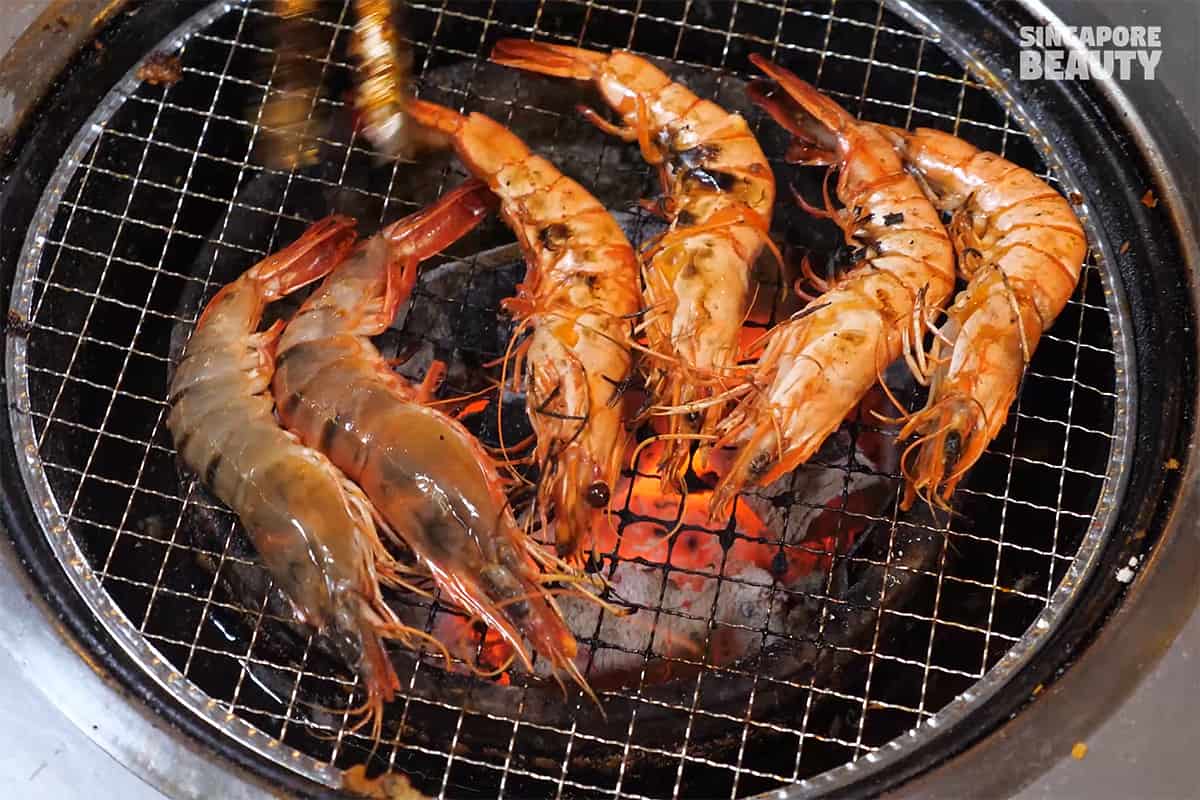 For crustacean lovers, enjoy unlimited amount of Seafood BBQ feast with Giant river prawns, grey prawns, tiger prawns and Shioyaki these prawns.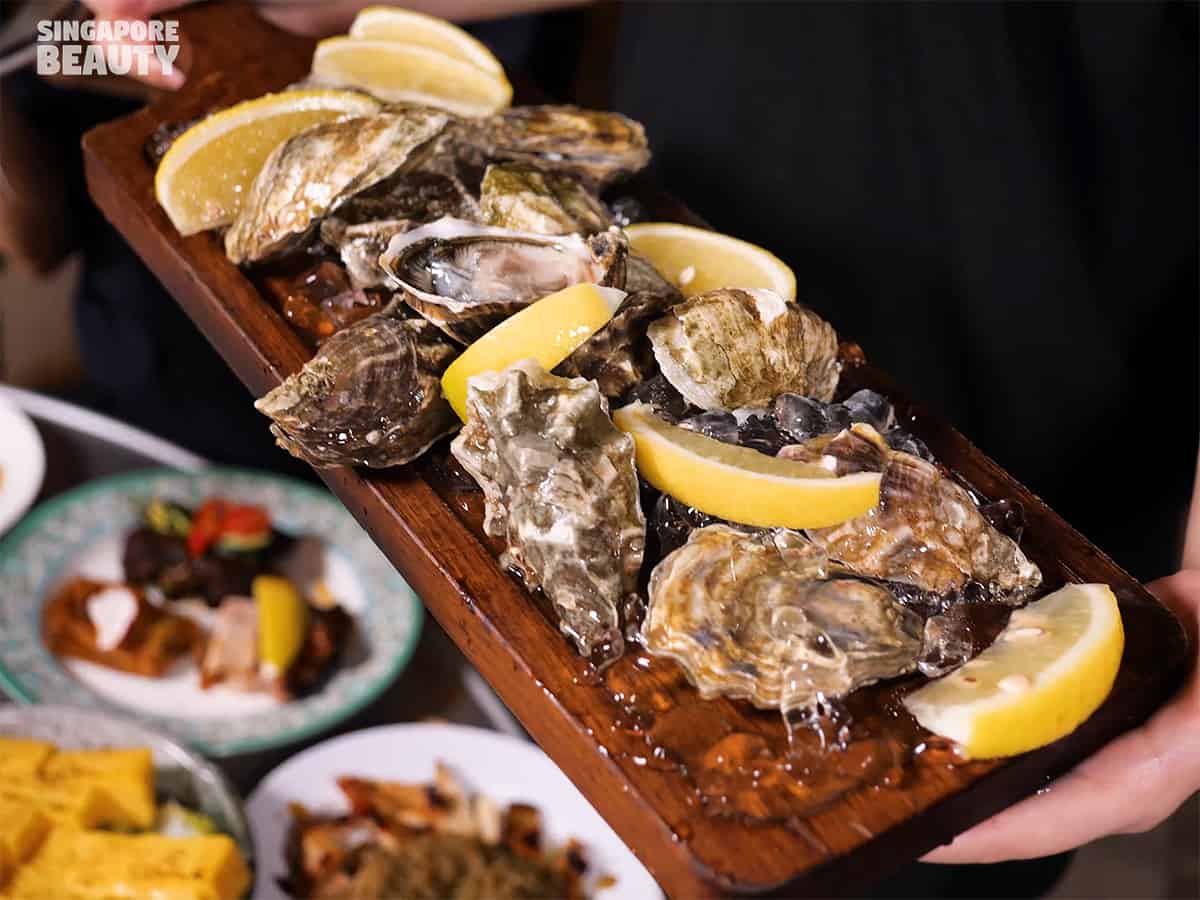 These freshly shucked Japanese oysters are a must try for the succulent kick of fresh oceanic burst with a briny undertone. Best enjoy with some add on ice cold beer. For those on a non alcoholic diet, canned drinks and ice cream are included in buffet.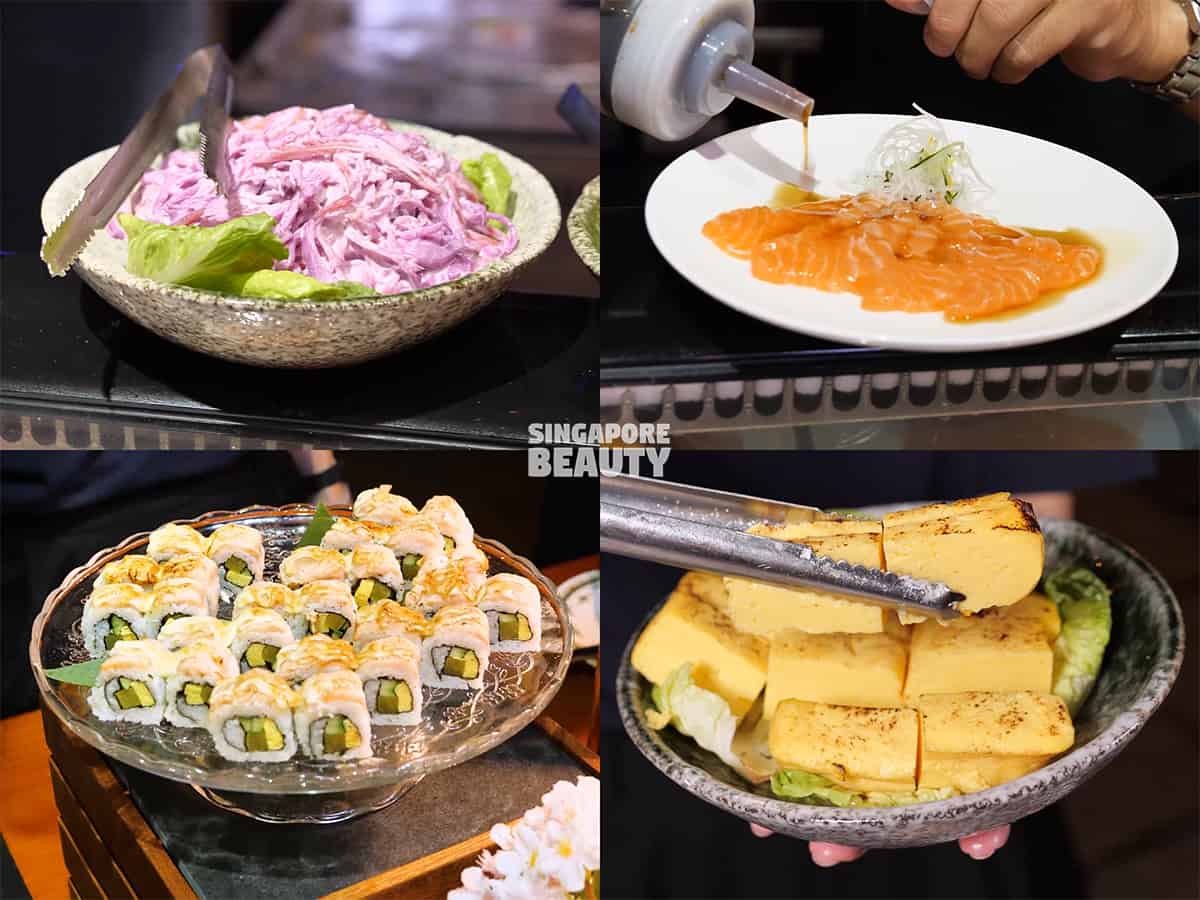 Check out the Japanese bar with Ponzu yuzu salmon carpaccio and maki, Tamago, coleslaw, chukka kurage and more.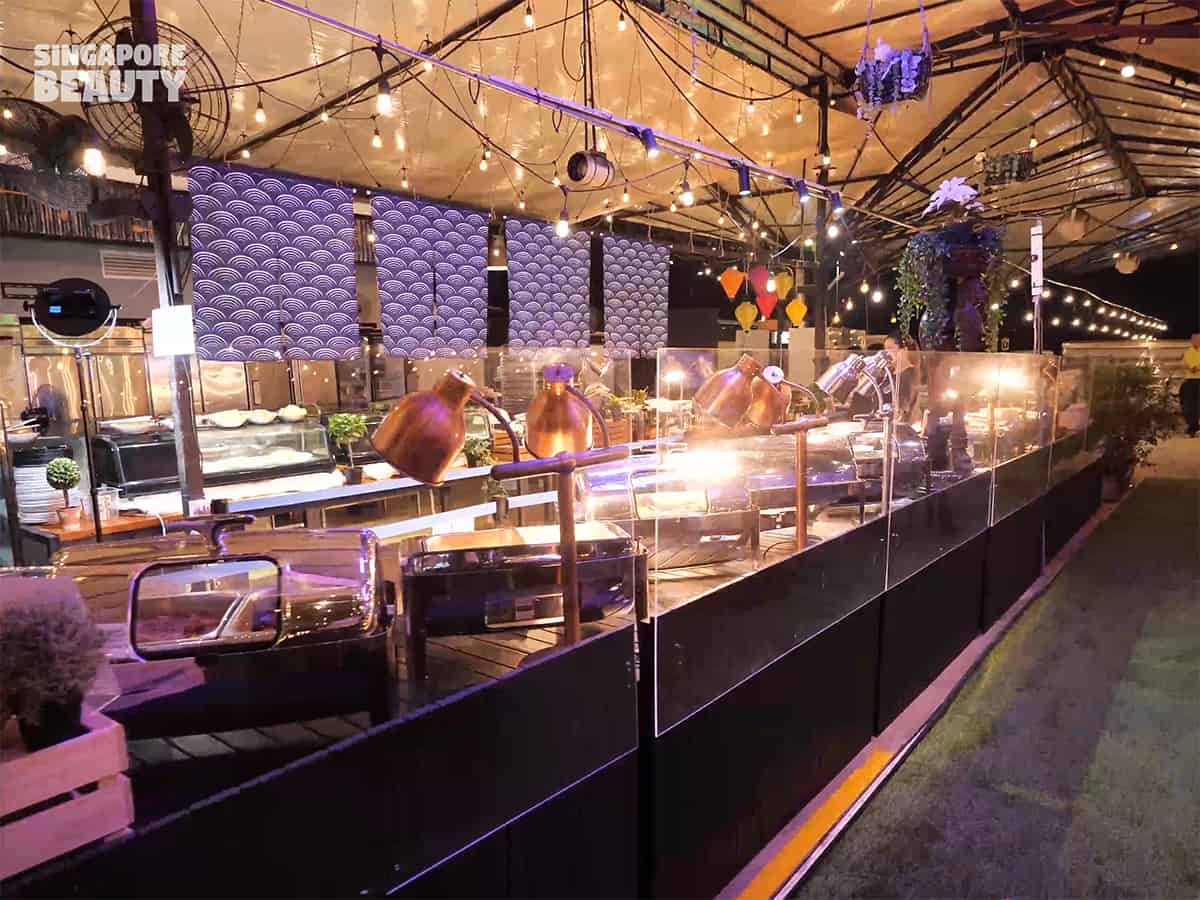 See you at The Three Peacocks – the all in one buffet- with Japanese cuisines, South East Asia cooked food , BBQ seafood and meats.
Location of The Three Peacocks:
8 Port Rd, Singapore 117540
Free parking & shuttle bus
Price of The Three Peacocks Buffet
Current Price Buffet Weekday (Monday to Thursday)
Adult: $ 50.90++
Senior: $ 47.50++
Kids: $ 33.00++
Weekend buffet price
Adult: $55.90++
Senior: $ 52.50++
Kids: $ 38.00++
PH buffet price
Adult: $ 58.90++
Senior: $ 55.50++
Kids: $ 41.00++
Adult and Seniors comes with Half Boston Lobster, currently free upgrading to Half Rock Lobster! While stock last.
Call (+65) 6251 0213 or (+65) 31292374
Brought to you By The Three Peacocks