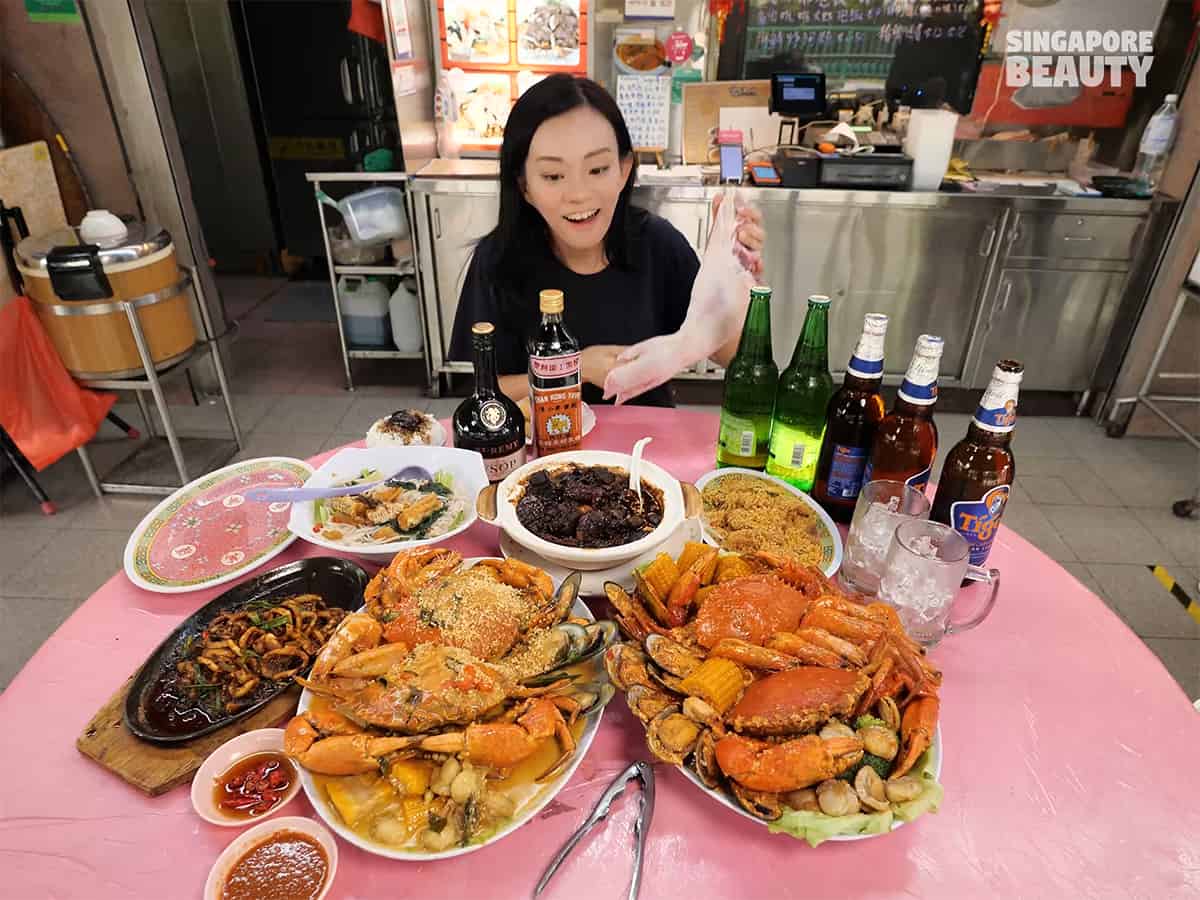 Katong Jago Zhi Char has a new Seafood platter, vinegar pork trotter and more local favourite dishes going at hawker price. This is a Singapore zhi char eating place conveniently located at East Coast road along the stretch of heritage conservation shop houses within a coffee shop. Enjoy a seafood platter while people watching along this rich cultured stretch. The seafood platter is served on an extra large plate that is great for sharing with friends or your love ones. Great place to unwind over seafood and a few bottles of booze.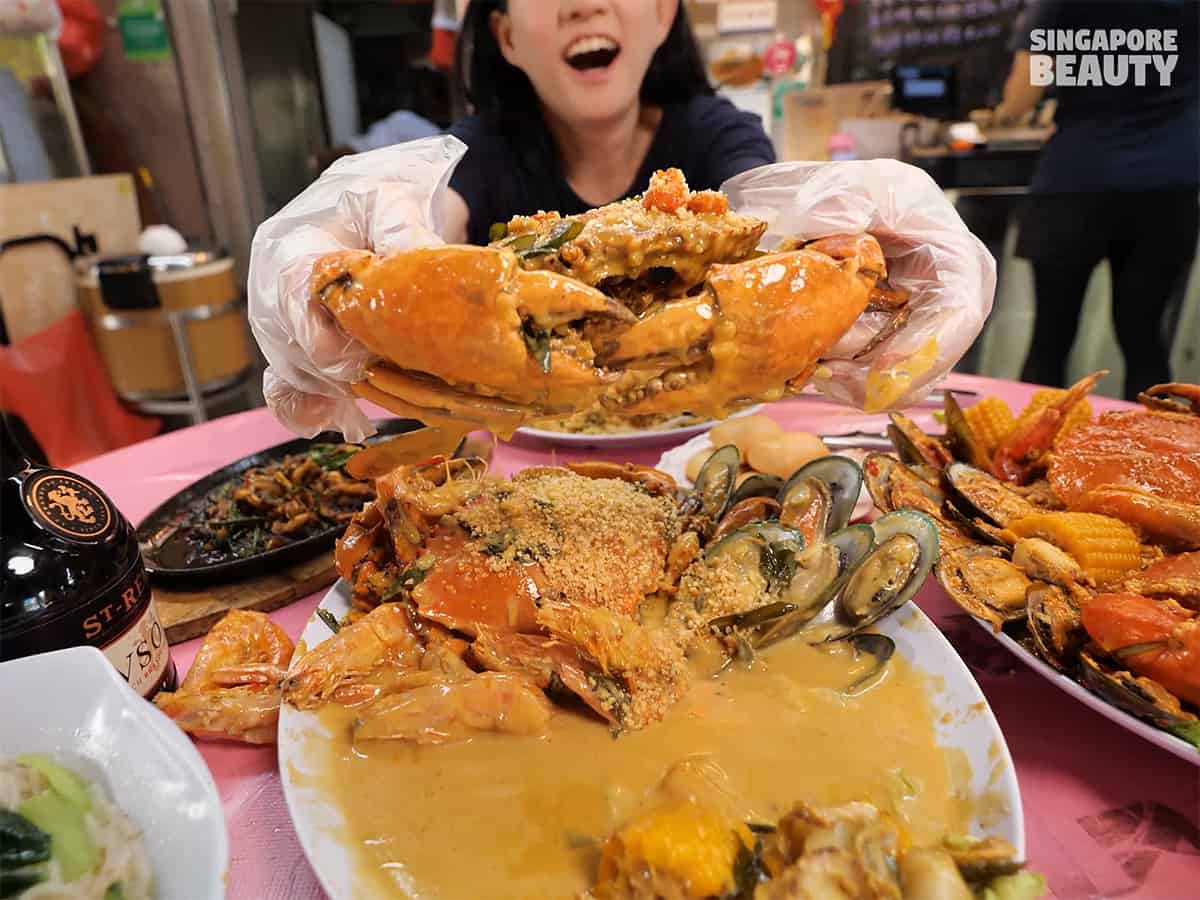 Katong Jago Zhi Char signature seafood platter recommended by the chef is the Butter cream crab that is here to steal the show. They use a male and female crabs for this platter (subjected to availability) to give you the best of both worlds.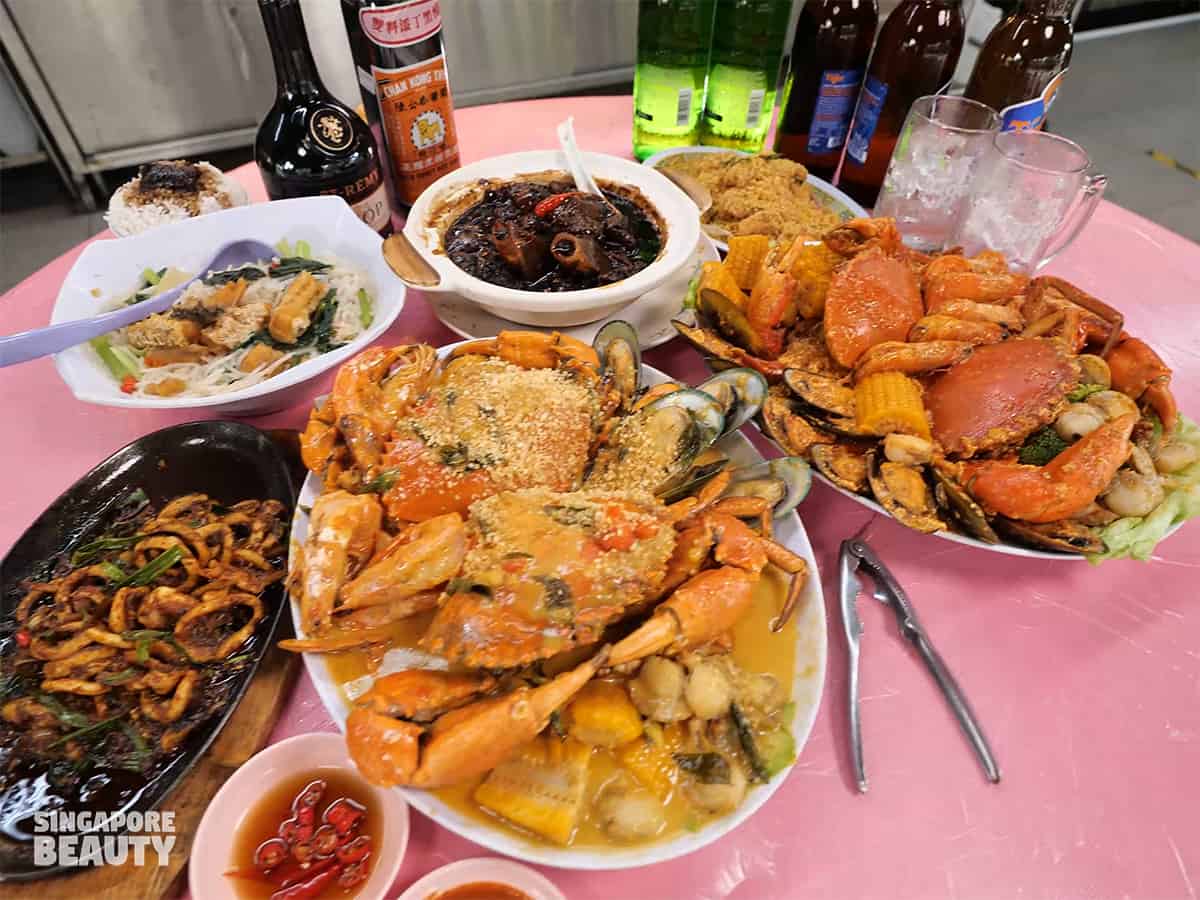 Katong Jago Zhi Char offers 2 flavours for the seafood platter currently. You can get the seafood platter in either Singapore chilli crab flavour or butter cream gravy.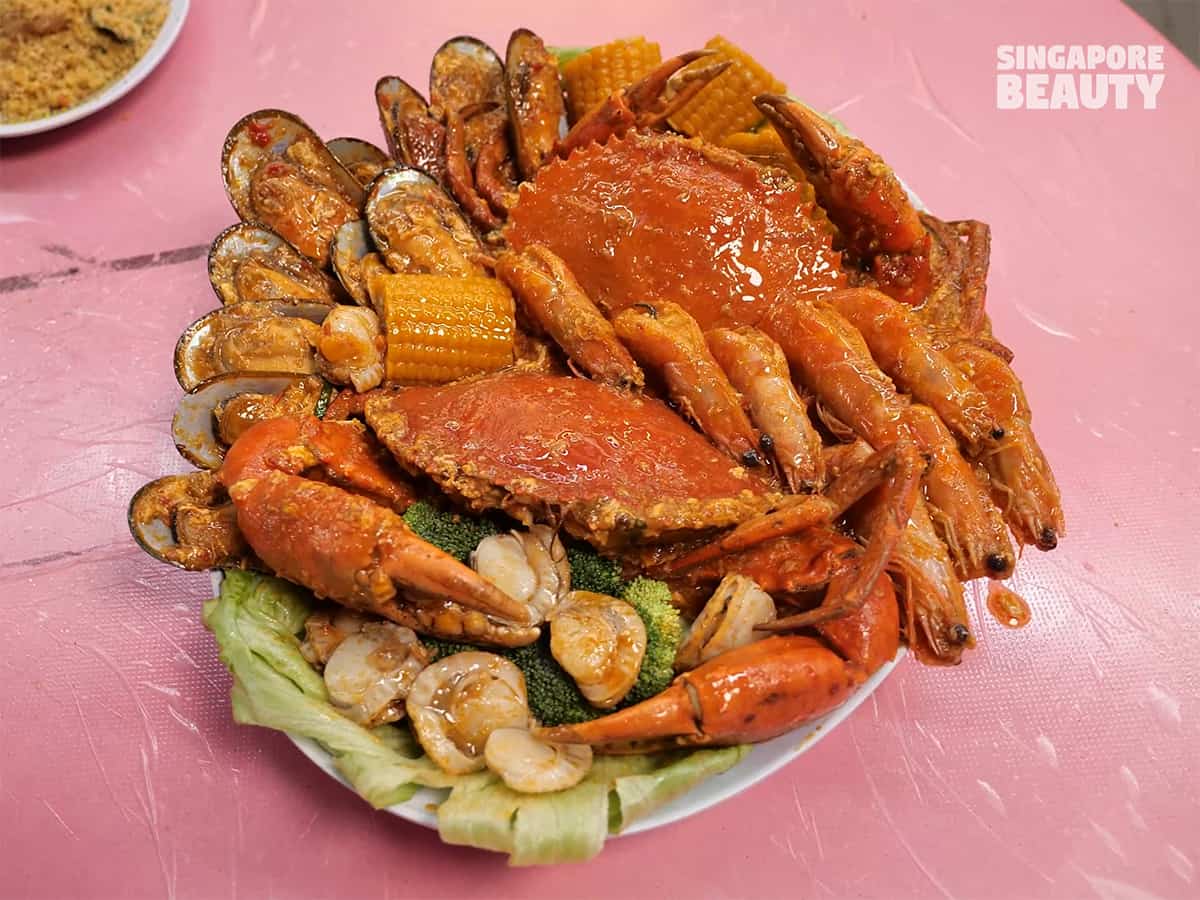 The seafood platter from $80nett comes with 2 medium size crabs, a handful of prawns, green lipped mussels, scallops and corn cobs. Katong Jago Zhi Char crabs are meaty and great for sharing up to 5 pax per platter with some other zhi char dishes.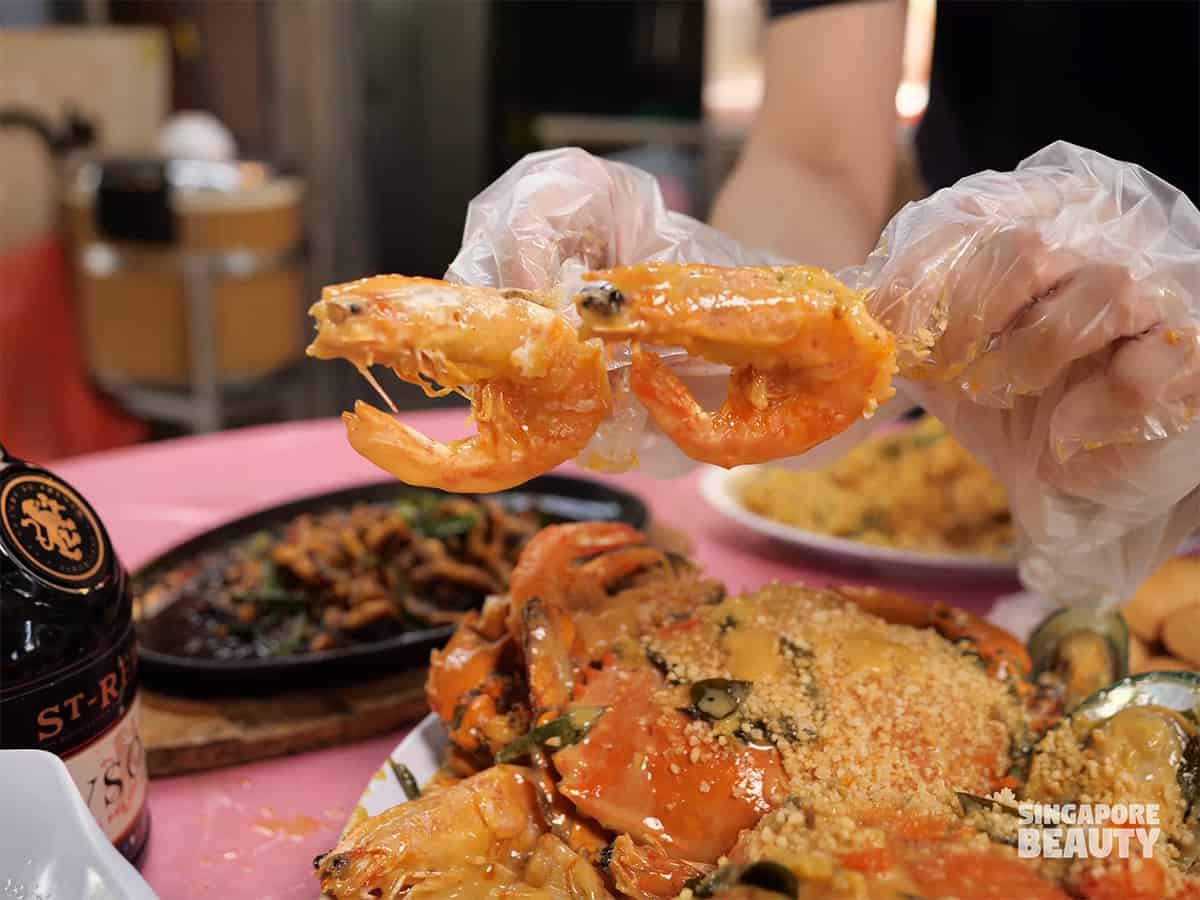 The prawns are of a good size and well coated with the gravy. The prawns are opened from the back for ease of consumption.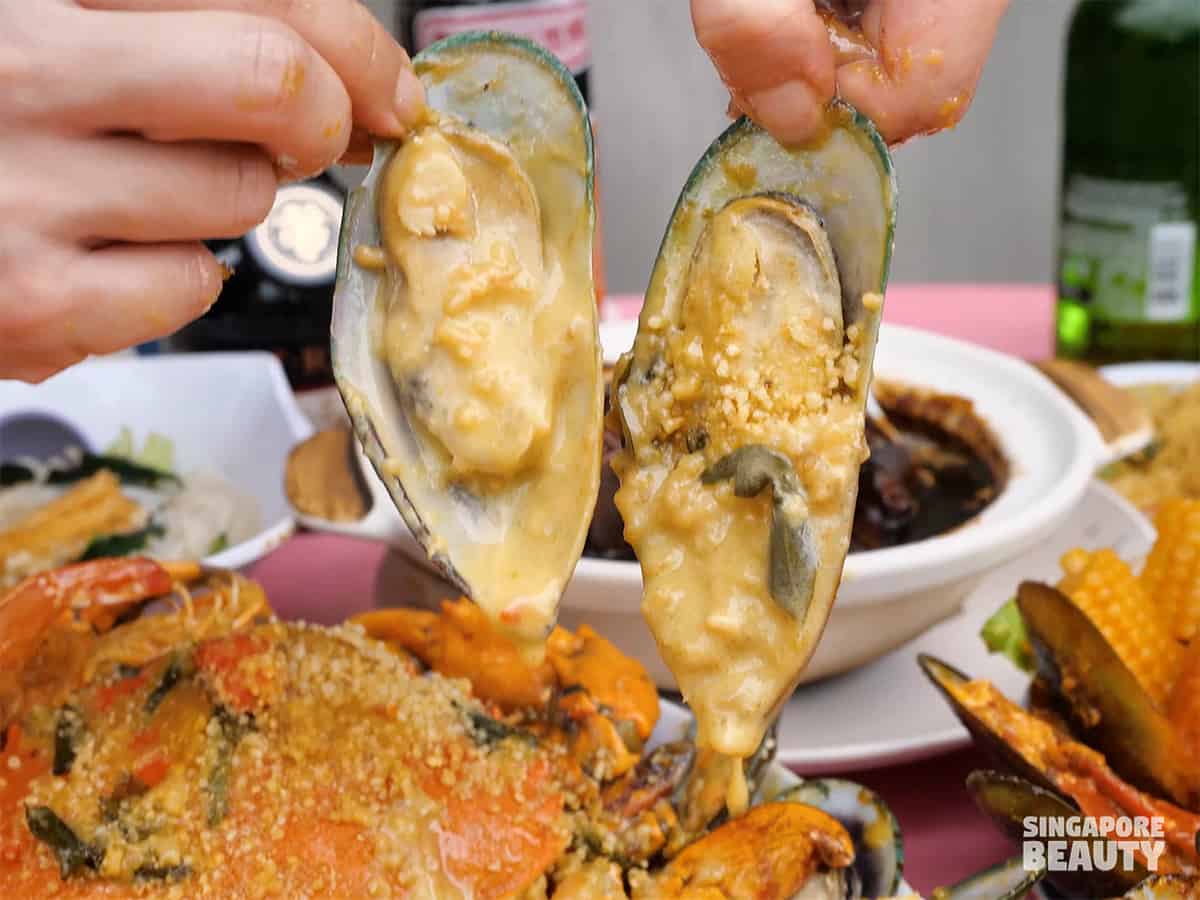 Mussels are the half shelled type and heavily coated with gravy. They are medium sized with a good amount of custardy meat. Katong Jago Zhi Char also has several other Singapore style zhi char seafood such as kam heong shellfishes, cereal prawns, hotplate squid and more.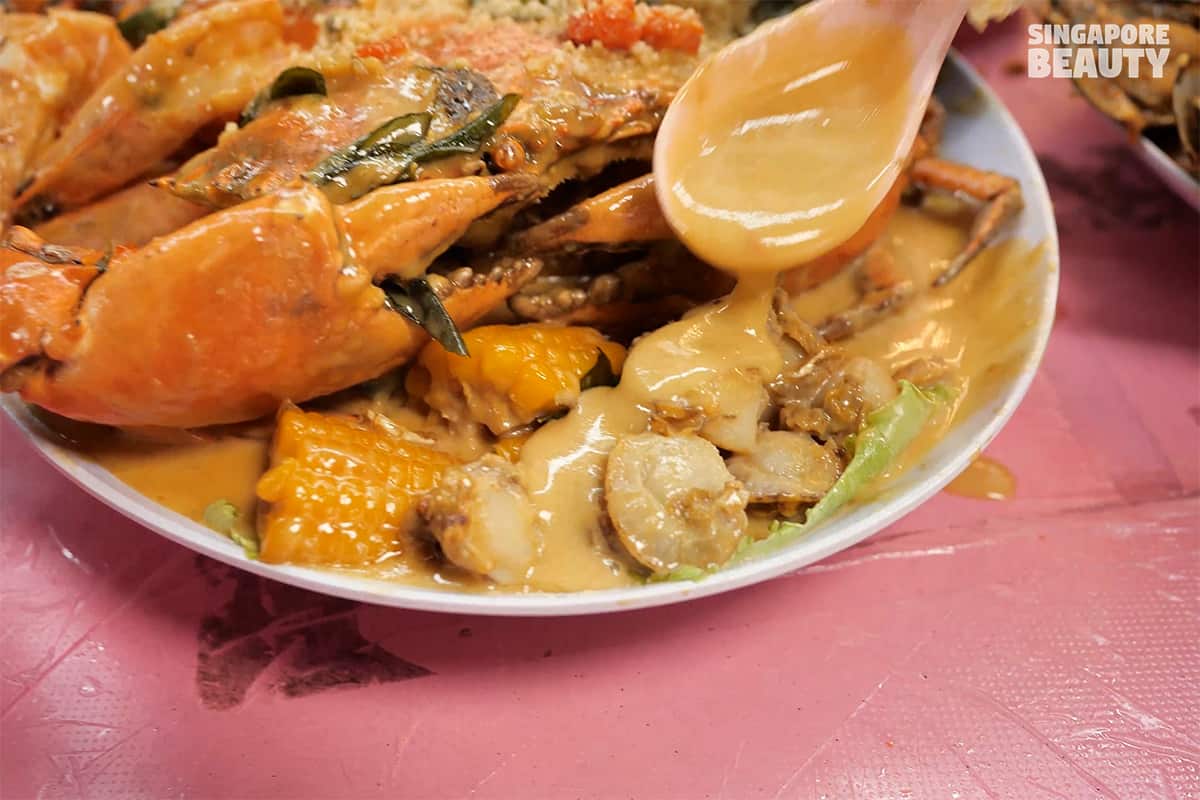 In this platter, there are also scallops that are hidden within the gravy. These are those scallops that you find in Sushi bar that are tender to the bite with chewy fins.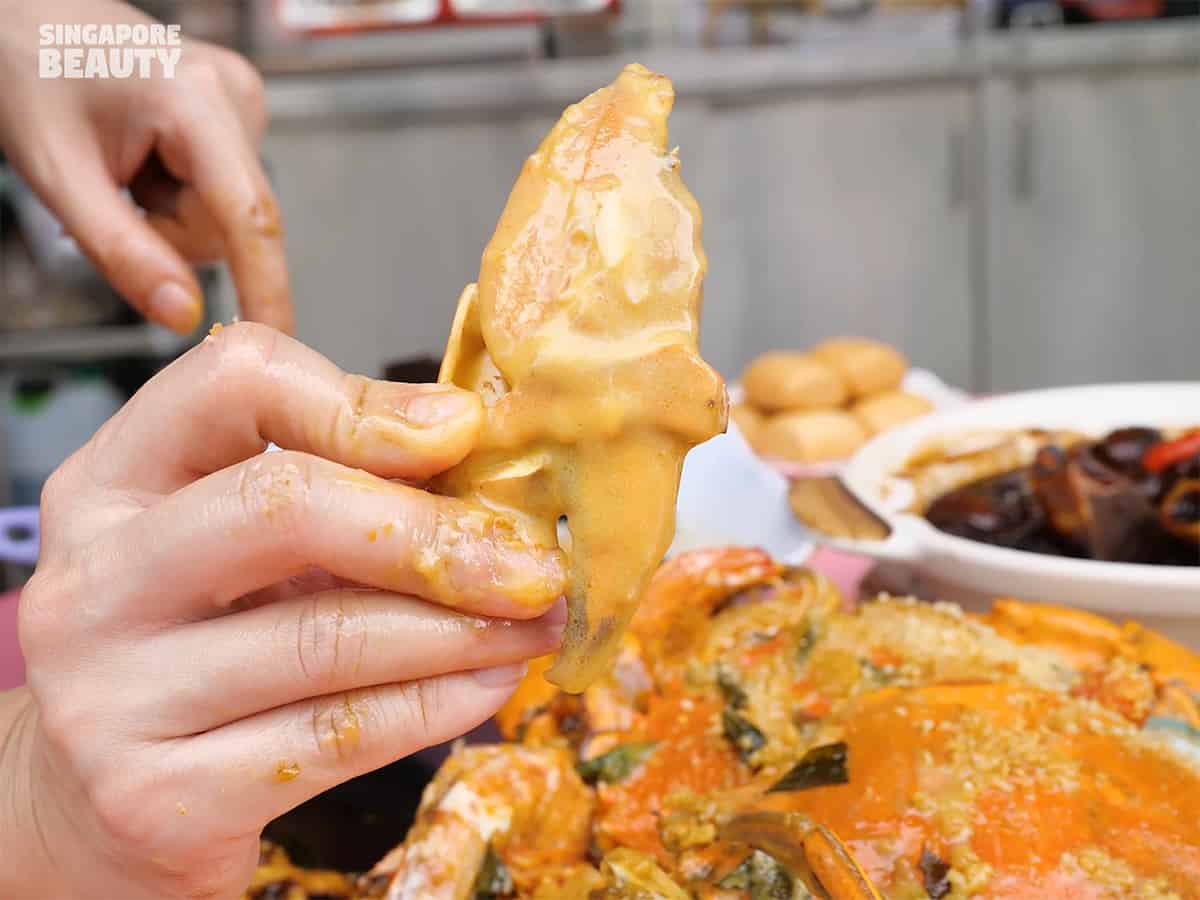 The star of the platter has got to be the meaty crab claws. Meat are firm with a slight briny flavour to it. Dip the claw in the pool of savoury gravy to enjoy.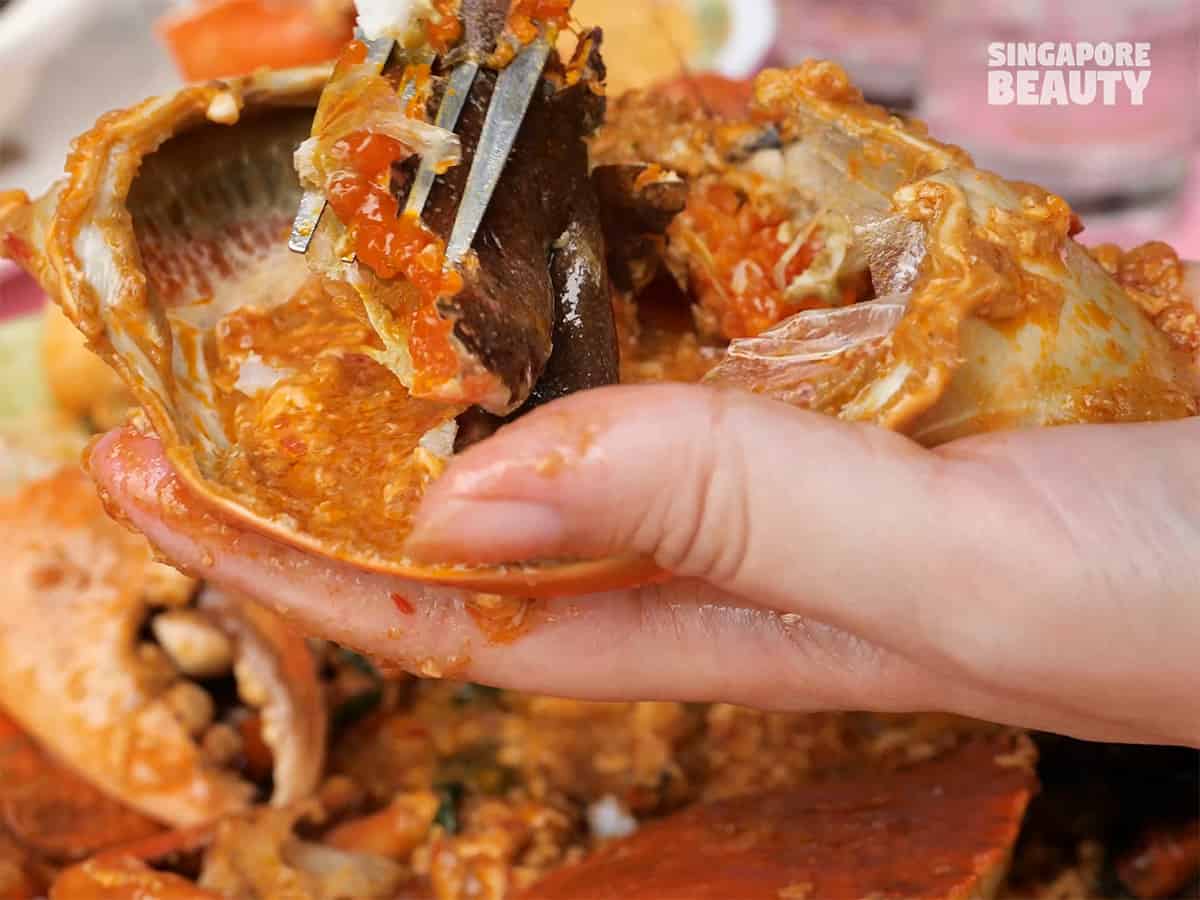 For this seafood platter, they use both male and female crabs. For those who love the milt like caviar in male crabs and the golden red roe in female crabs, you have the best of both worlds in this platter. If you have preference for the gender of the crabs, please inform the chef in advance and subjected to availability.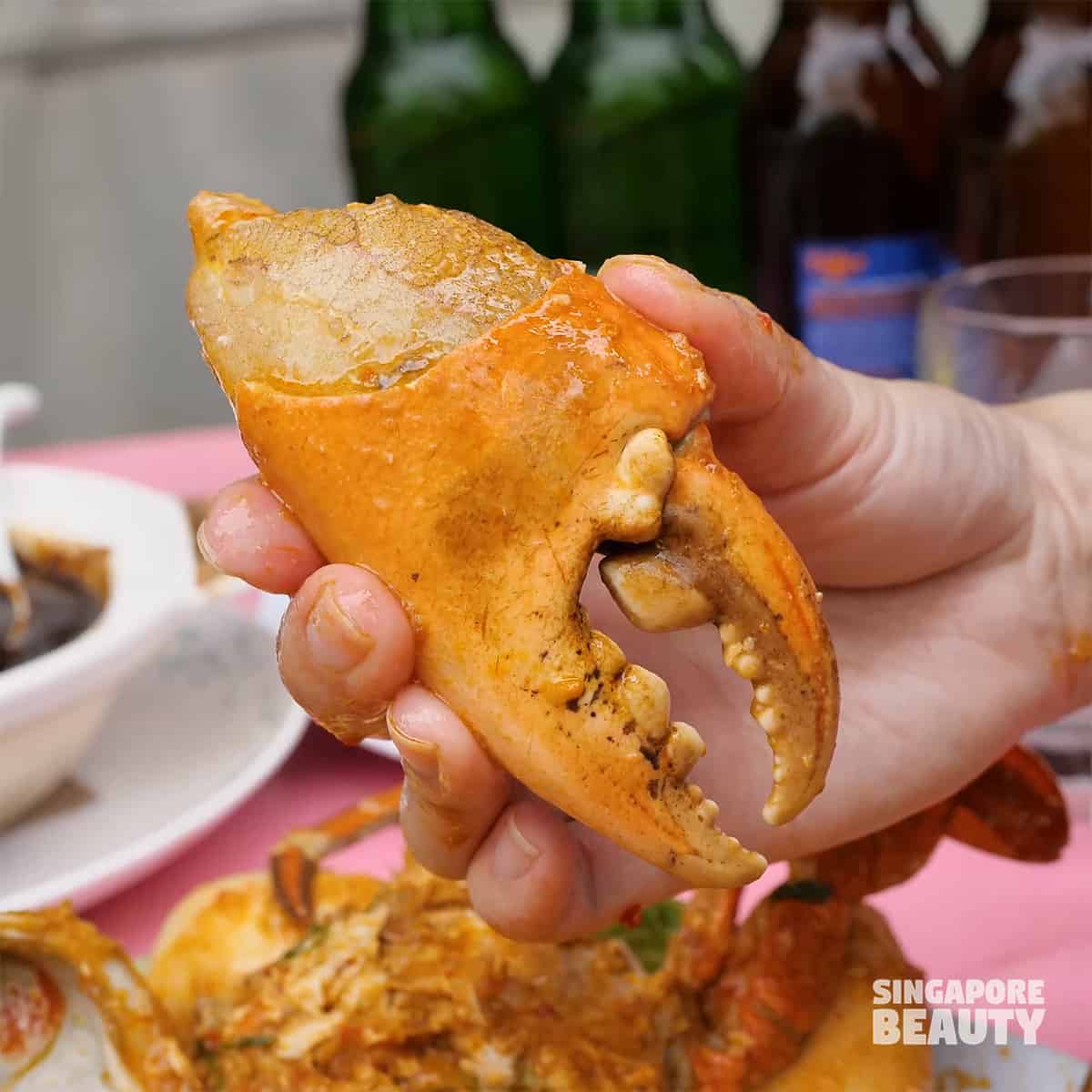 The well grinded teeth on these claws are tell tale signs of a meaty crab instead of those water crab. The "water" crab are those that have big claws but much shrunken meat within the shell. Claws are firm, sweet and meaty.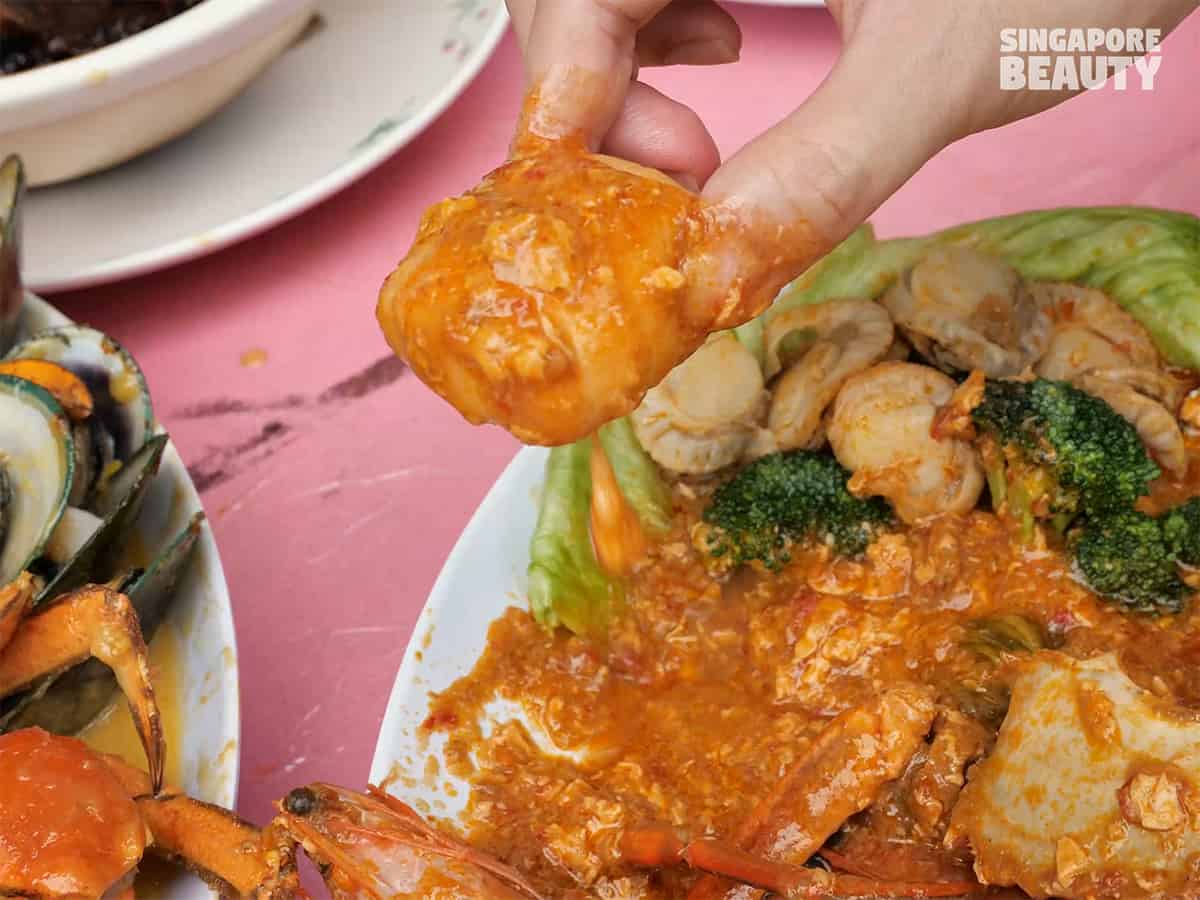 Each platter comes with 6 golden mantou for the dip.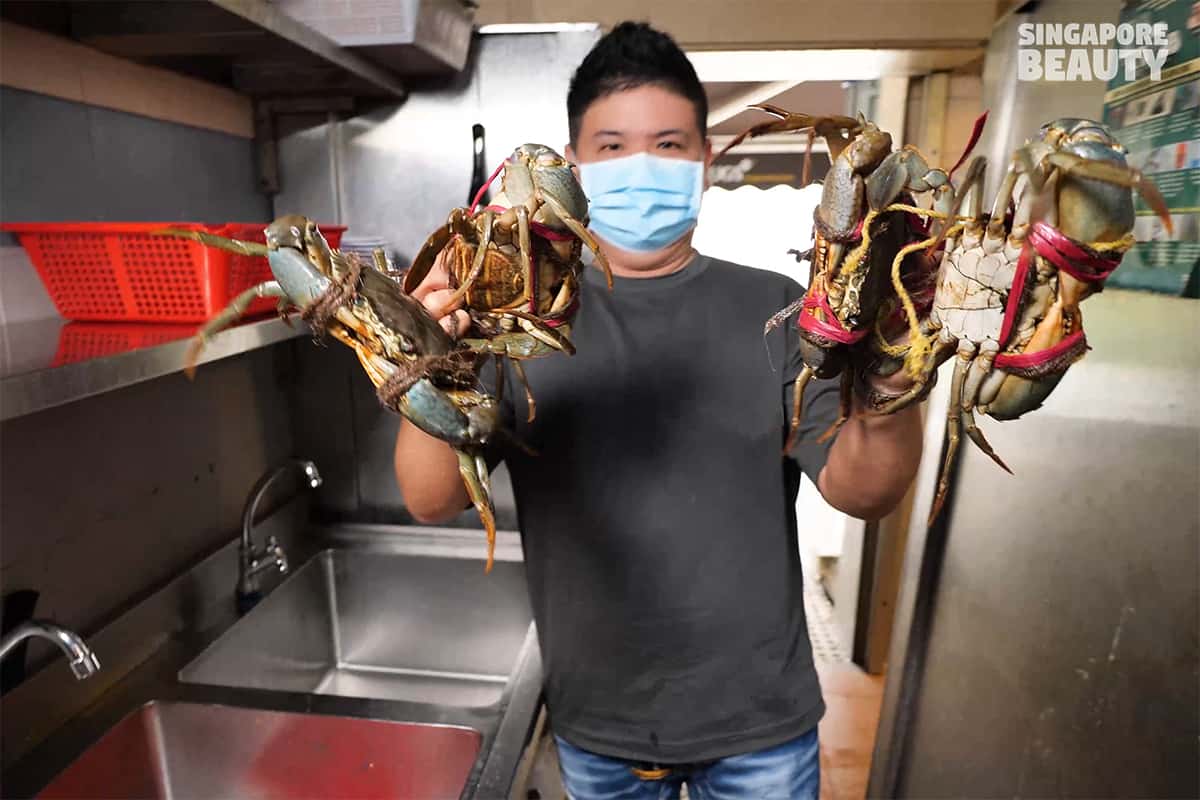 For this seafood platter, please make a one day advance booking as they use live crabs for the platter and need to be ordered daily for the freshest quality.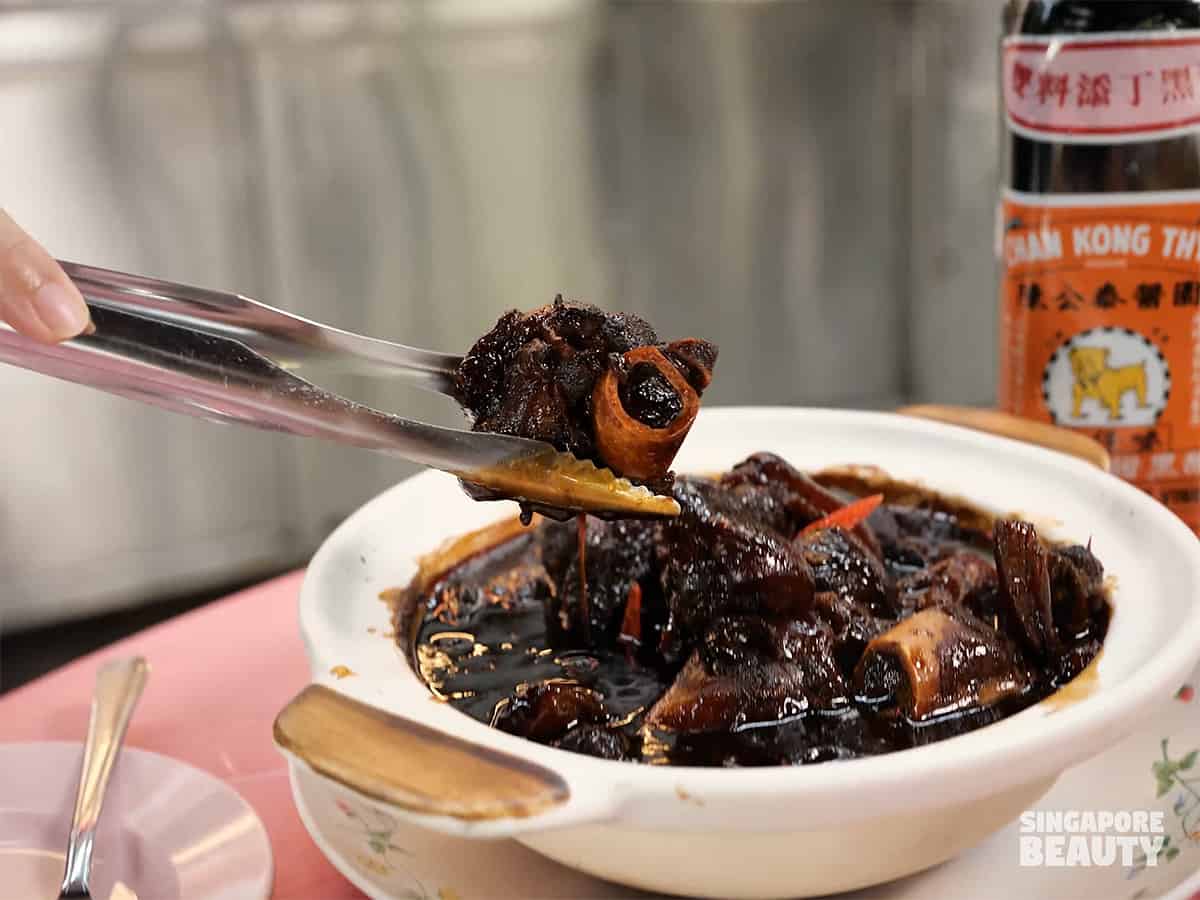 Katong Jago Zhi Char is also popular for their pig trotter black vinegar from $12 nett. This is the Malaysian style pork vinegar with thick and rich gravy. The base for the pork trotter is made with the Hermes of black vinegar – Chan Kong Thye Black Sweet rice vinegar – aka the bulldog brand.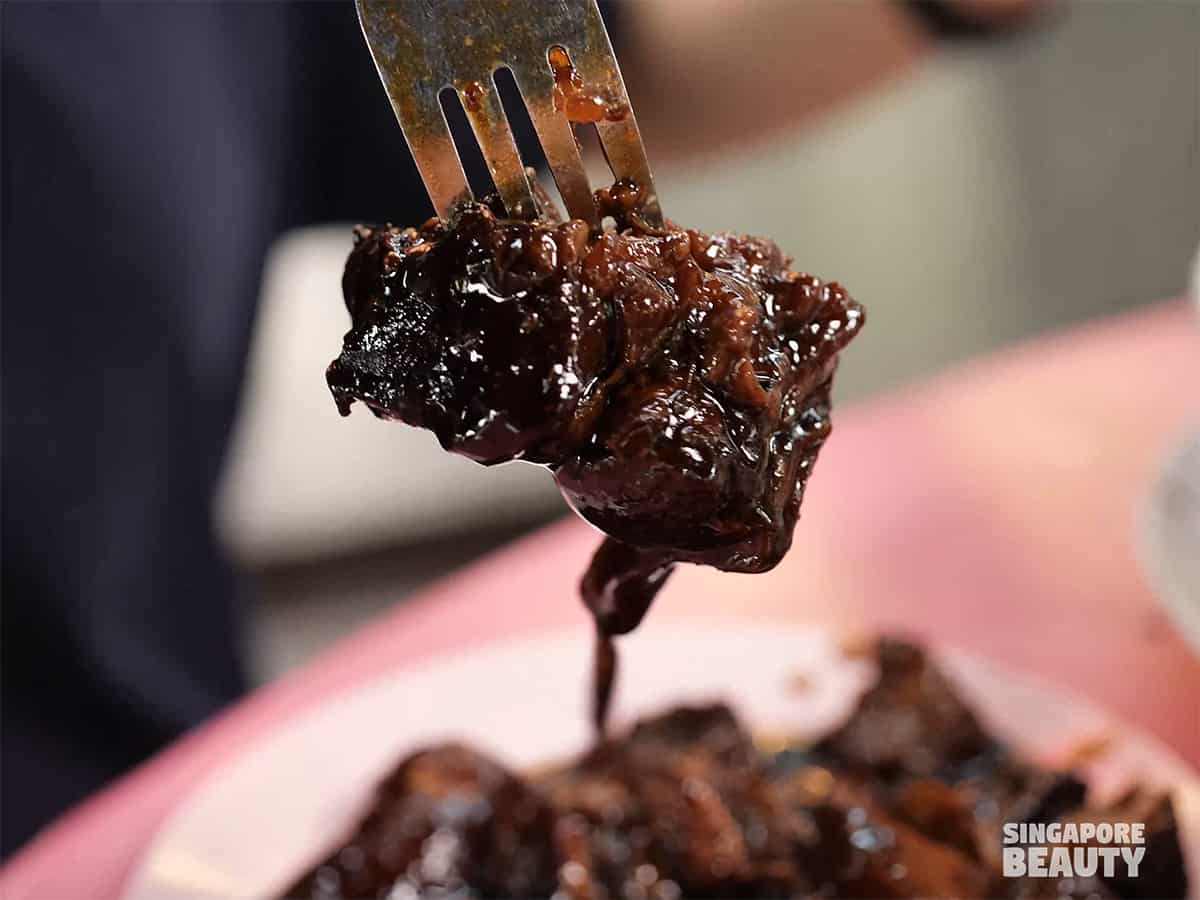 The pork trotter are stewed in the black vinegar till soft and melty. The tendon and meat are fork tender. It can be enjoyed by young and old alike. The flavour of the meat has an intense gingery vinegar flavour with a sweet undertone.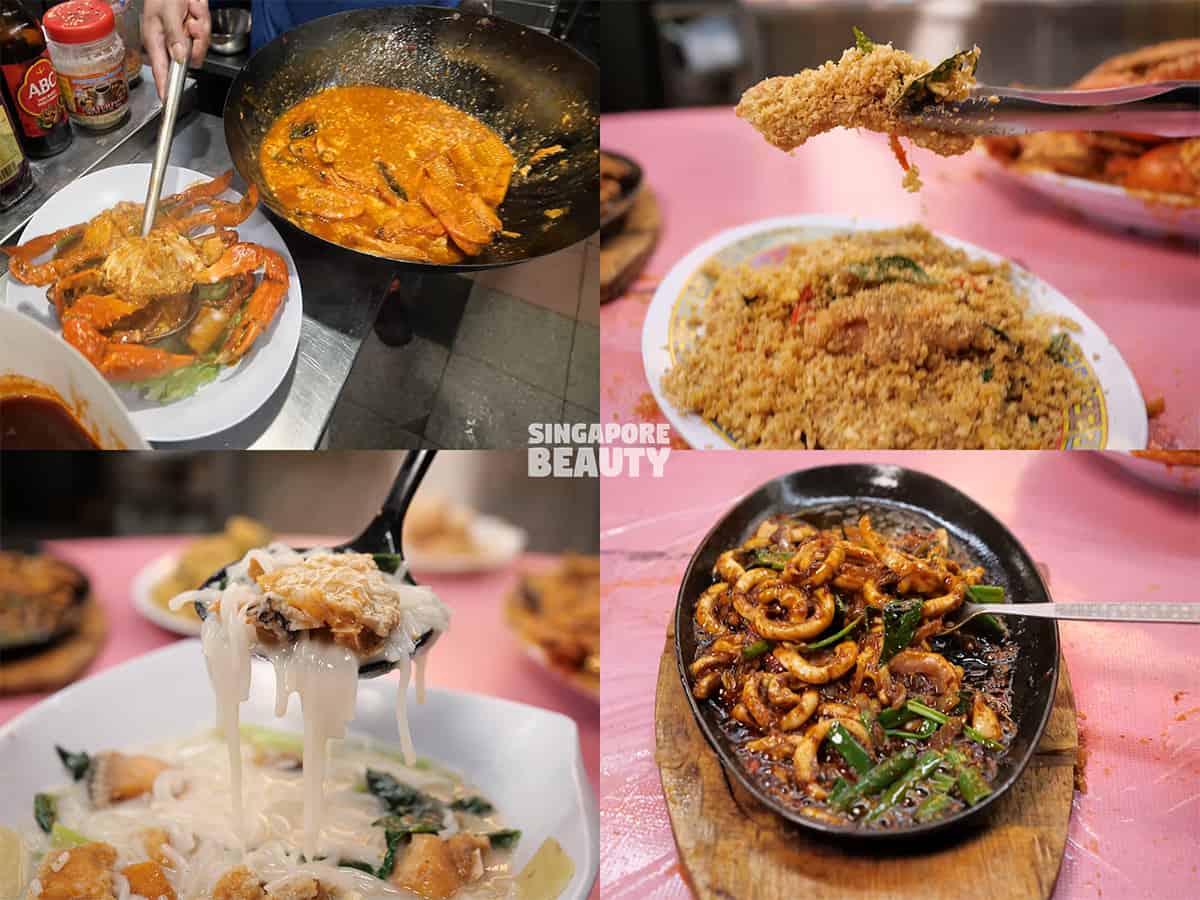 They also have other local favourite must order dishes such as XO fish meat beehoon, Malaysian style Kam Heong hotplate squid, golden sand pork cutlets and their Singapore chilli crab. They have been serving up zichar since 1999.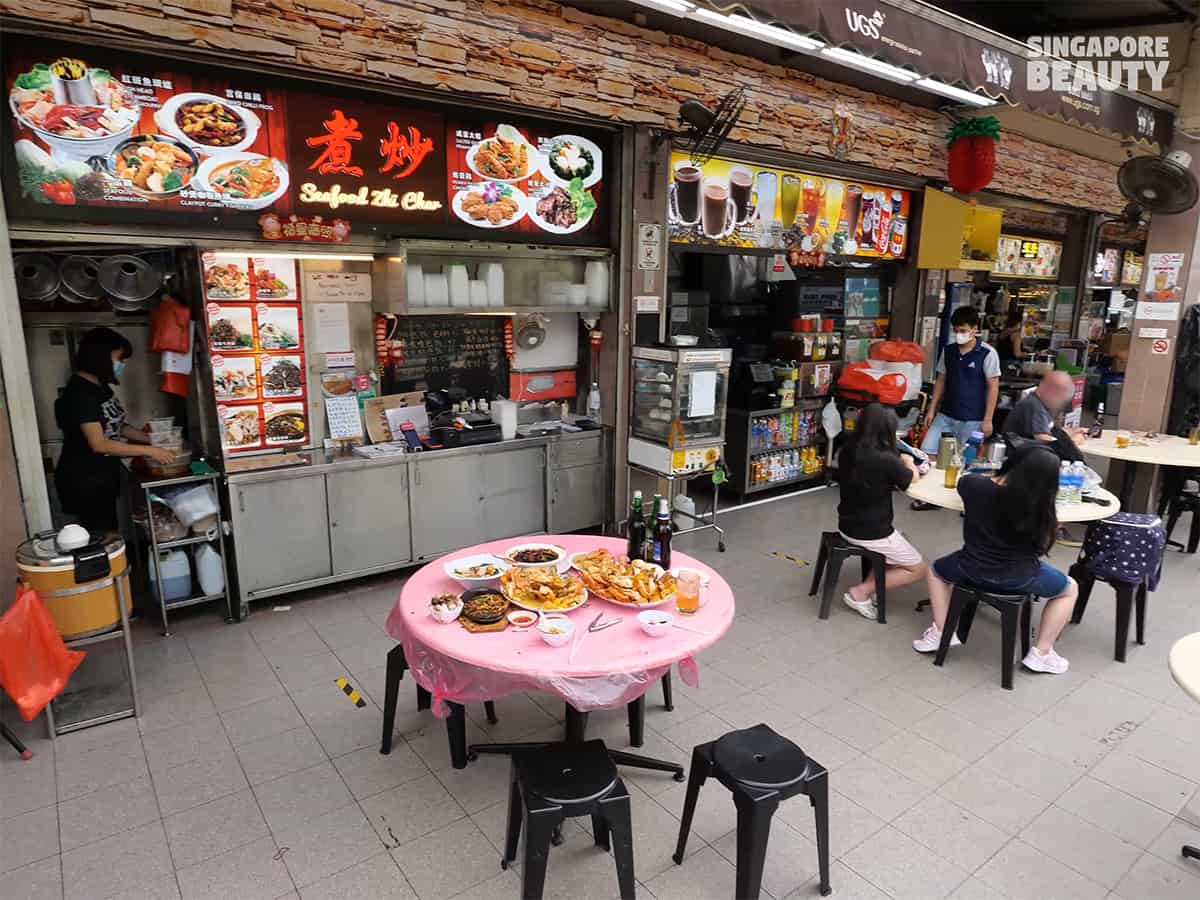 Come and enjoy hawker style seafood feast at Katong Jago Zhi Char located with Brunners Coffeeshop. Parking are available along the road and opposite some of the private estate flanking this coffeeshop. See you there!
Address of Katong Jago Zhi Char:
Brunners coffeeshop
228 East Coast Rd
Singapore 428925
Opening hours:
12pm till 9.45pm
Close on alternate mondays
For order or delivery please call: 83329369
Brought to you by Katong Jago Zhi Char