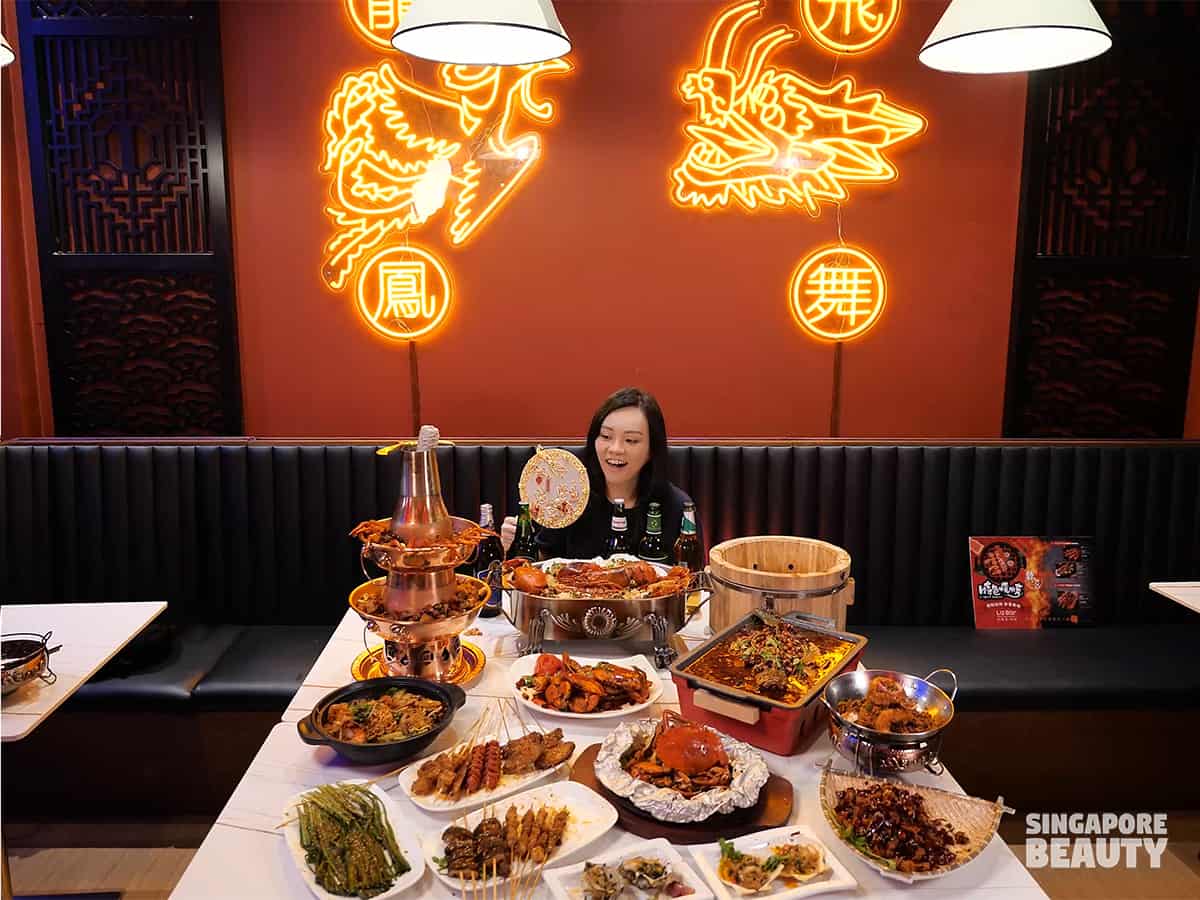 La Bar is an oriental restaurant Bar in Singapore's hippest neighbourhood serving oriental cuisines with up to 160 varieties. Conveniently located in the Tiong Bahru estate with hip café and bar, this is one of the unique places to visit. This is a culturally rich place where the new and old weave seamlessly into each other. Enjoy nostalgic food taking on a modern spin in this avant-garde decorated eatery. The interiors are decorated with traditional motifs such as the dragon and phoenix, glowing neon signs and mural wallpaper.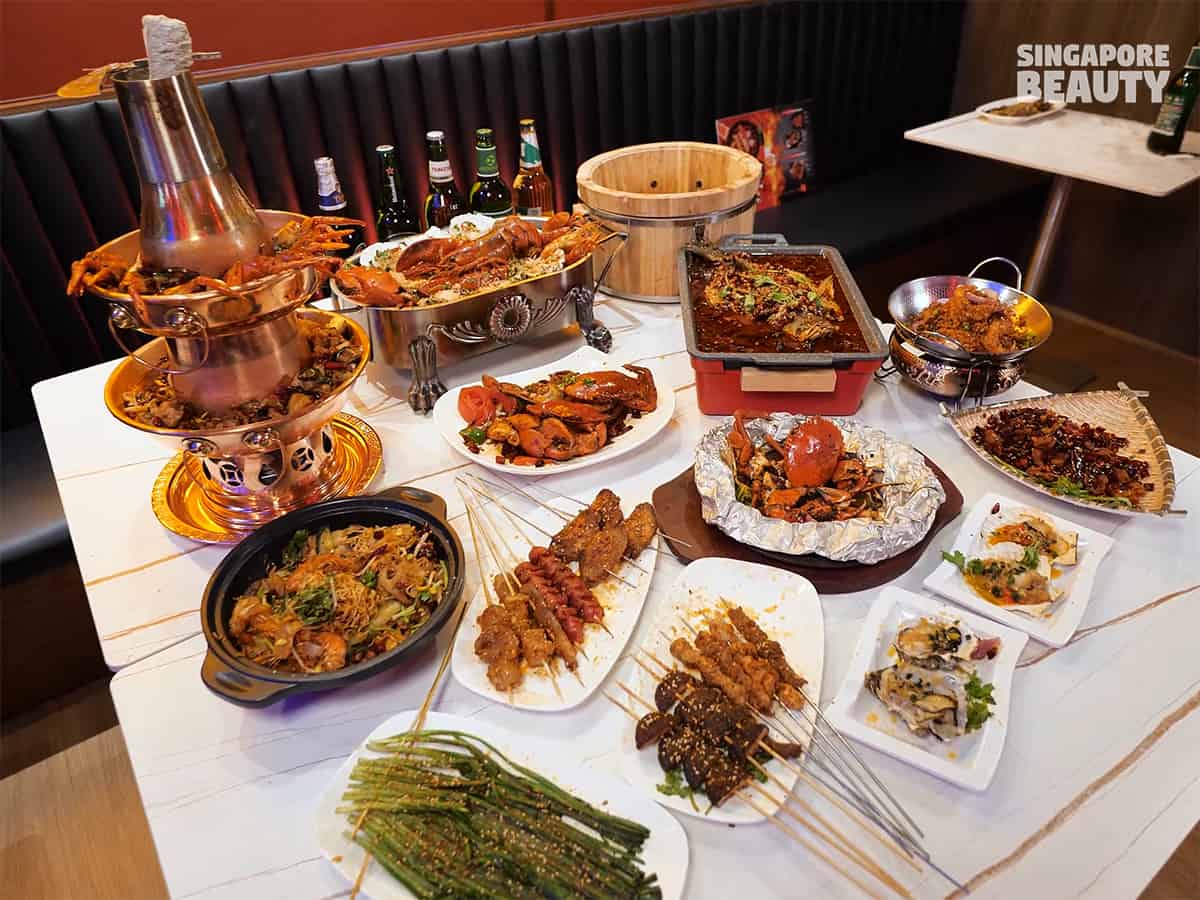 At La Bar restaurant, enjoy charcoal hotpot, kebab bbq, hotplate, platters, boiled fish, grilled items and zi char, all in one place. Their signature dishes includes double layer hotpot bull frog, barrel fish, Boston lobster seafood platter, grilled seabass, spicy crab and more meat stew.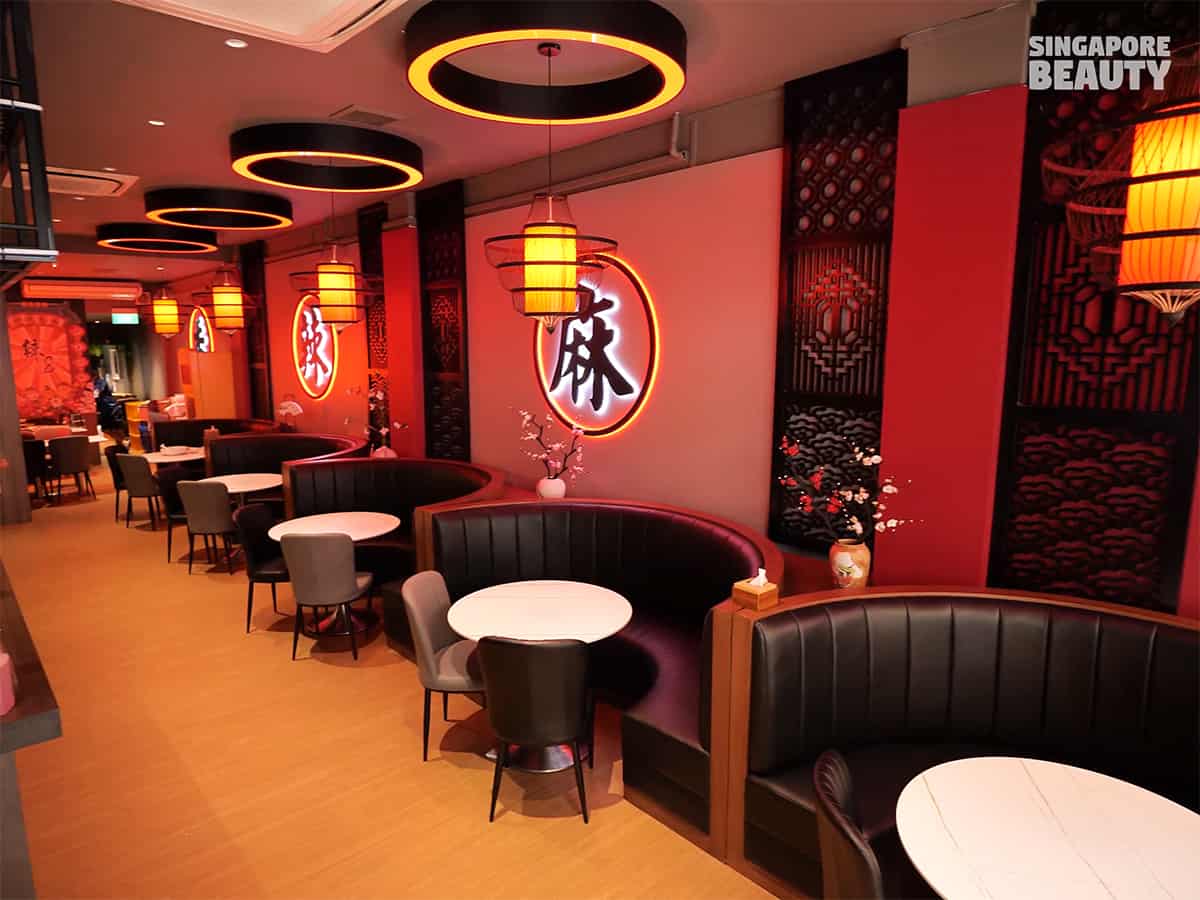 Besides the food variety, La Bar restaurant is also growing her fan base with instagrammable glowing neon retro walls interiors. The restaurant bar is set in a festive amber red glow from the neon lights, pendants against craved wood lattice. Seats are great for groups of 5 or more with round booth settee.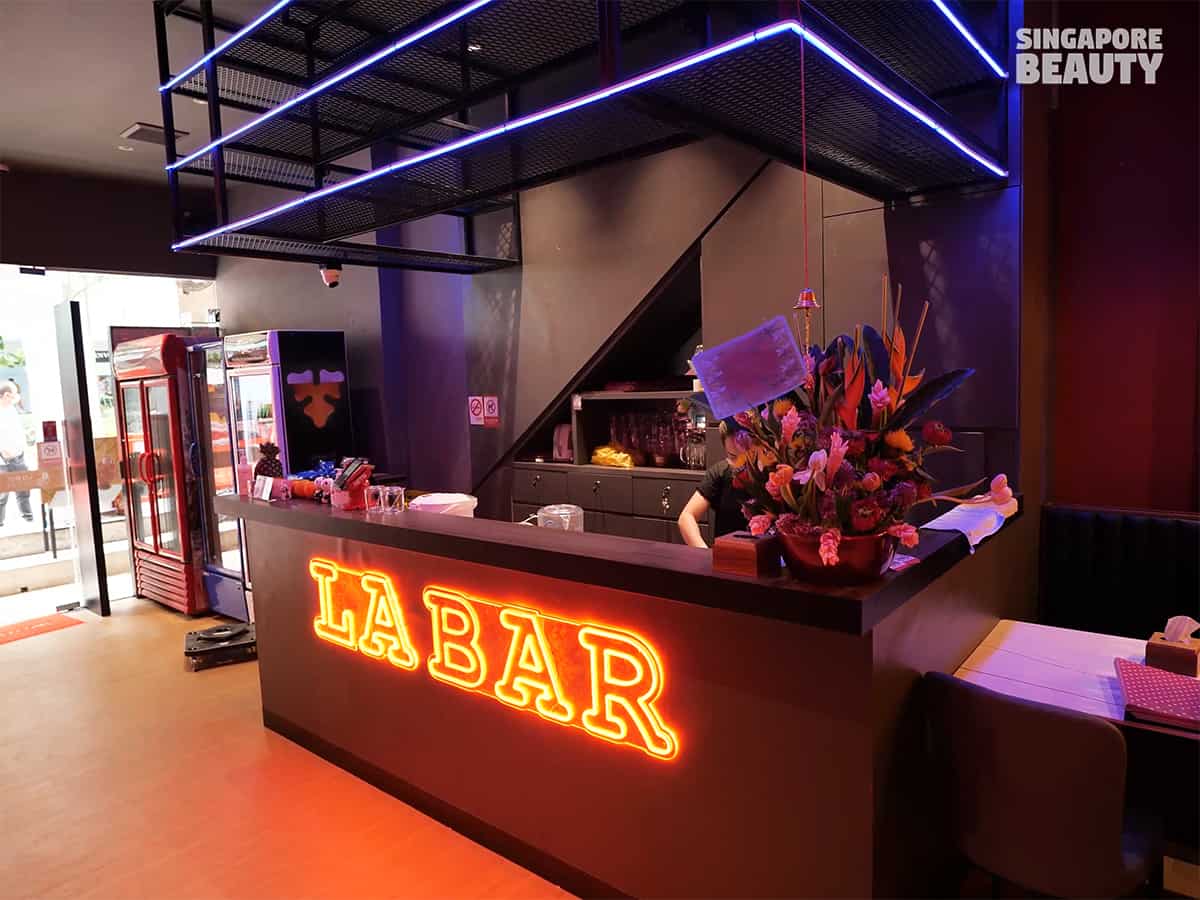 Get some booze to unwind at La Bar restaurant. They have up to 5 type of local and imported beers to choose from such as Tiger, Carlsberg, Heineken, Snowflakes beer and Qingdao starting from $6.50.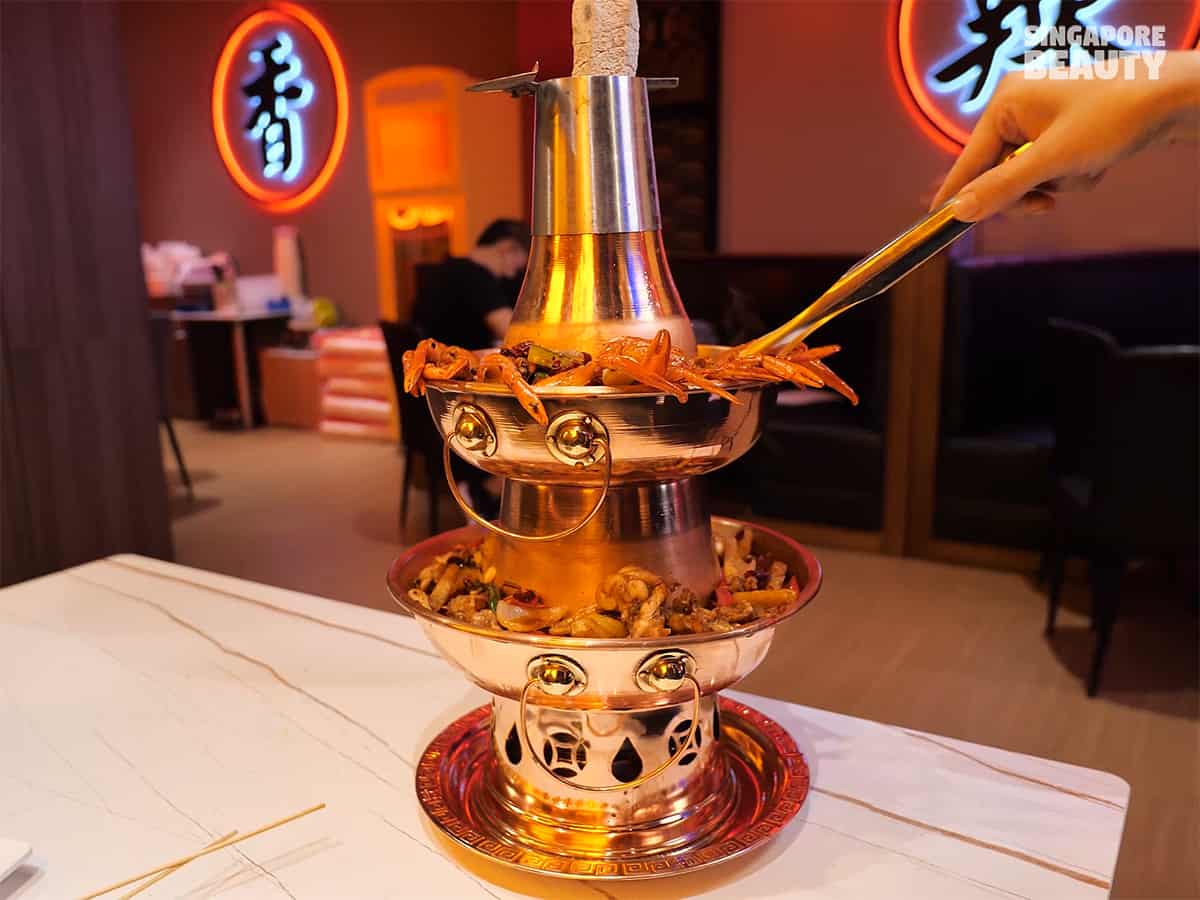 Check out their signature selections such as this chef recommended double layer hot bullfrog pot. This is a double tier steamboat pot with spicy crawfish on the top tier and spicy bullfrogs on the lower tier. This is La Bar restaurant's unique take on serving the customers the best of both worlds.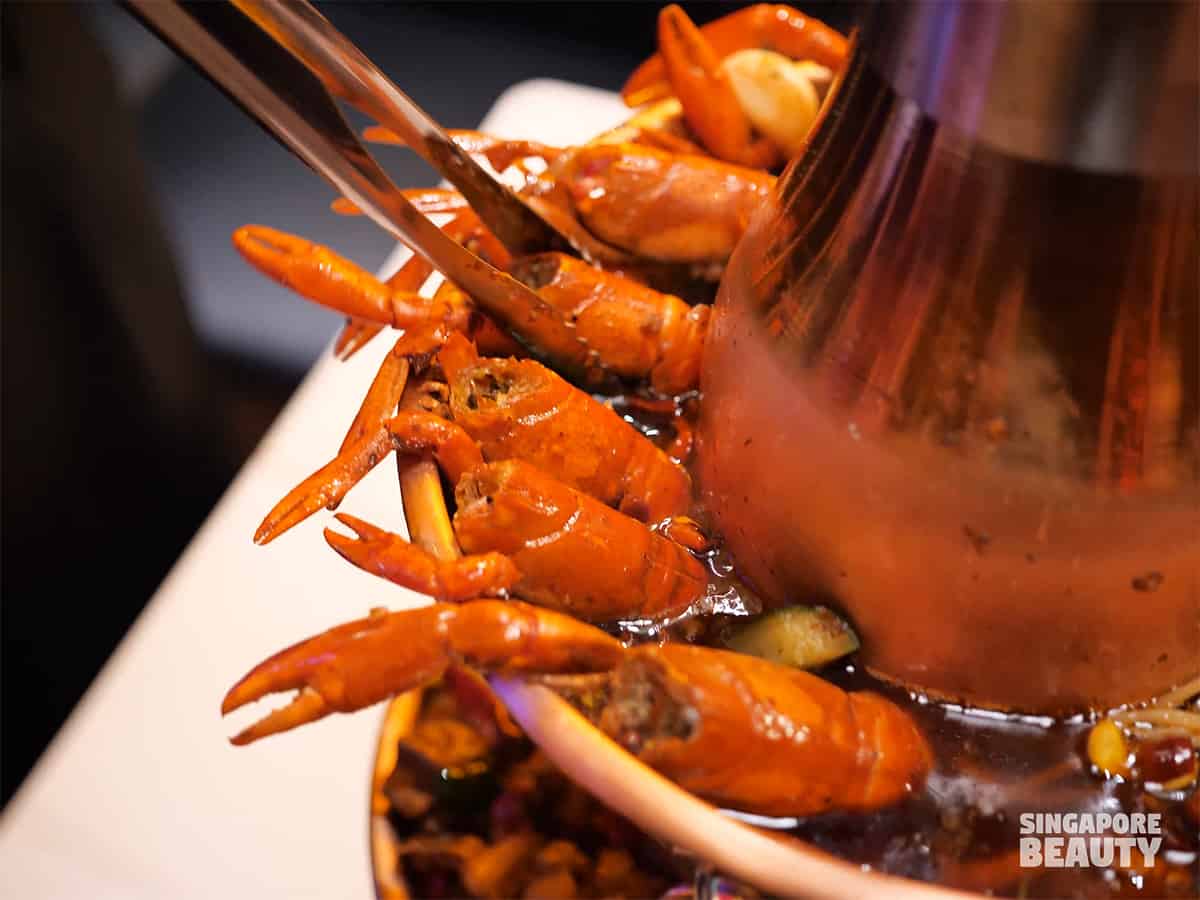 The signature La Bar crawfish hot pot are stir fry in hot spicy bean sauce with garlic, ginger, cucumber and their secret mala recipe. The crawfish are prepared with the sharp ends of the crawfish head snipped. Firstly for ease of enjoying the head roe and secondly to flavour them more thoroughly.
Boston lobster seafood platter on heaters with mud crab, prawn, crawfish, scallop and oyster in garlicky spicy mala broth. This platter is great for sharing for 3 pax and above. The seafood platter is available in small, medium and large from $68. The flavours available for this Boston lobster seafood platters are garlic steamed, mala, chilli and various degree of spiciness. Scallops and Oysters are topped with minced garlic and glass noodle to soak up the briny flavours of the shellfishes.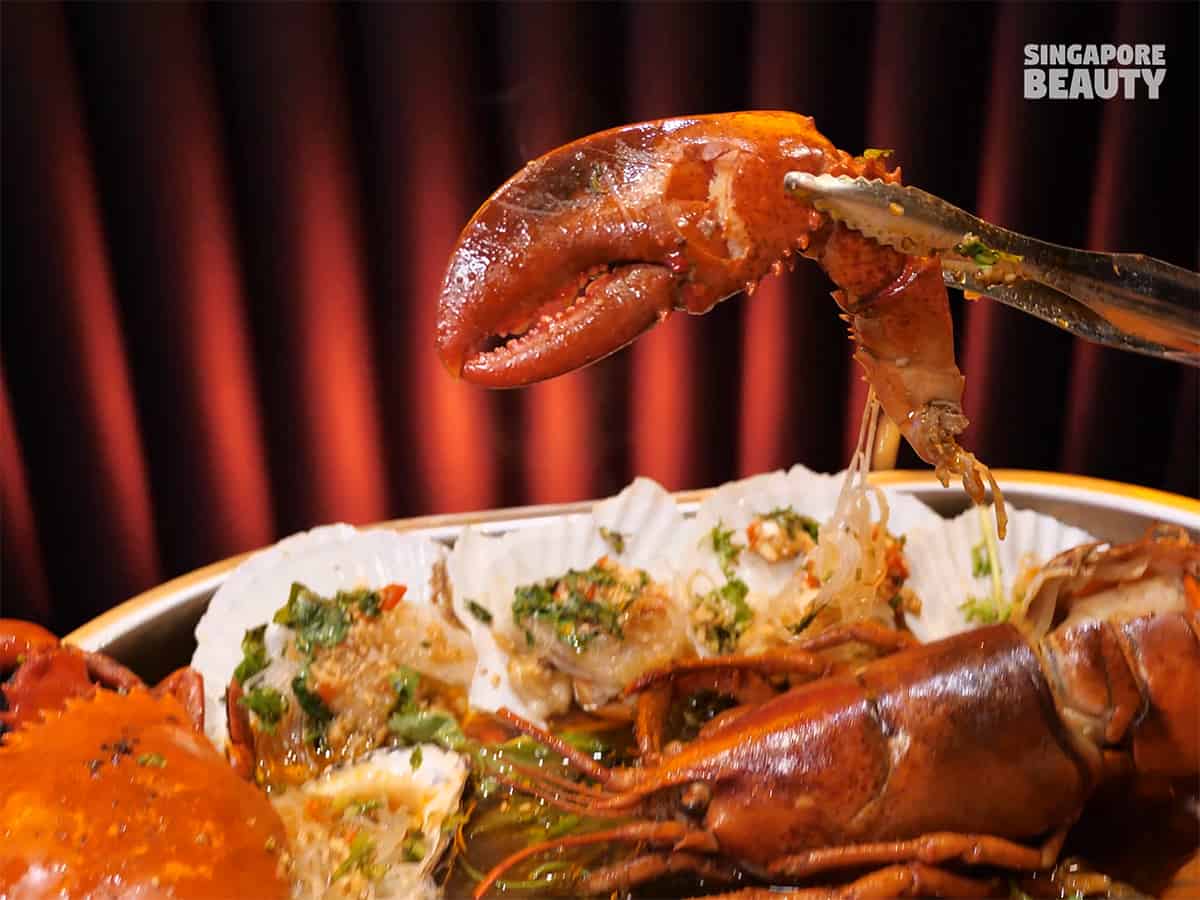 The Boston lobster used is medium size and has a nice meaty claw. The Chef recommends the mala version of this seafood platter for those who are able to take their numbing heat which La Bar's cuisine is popular for.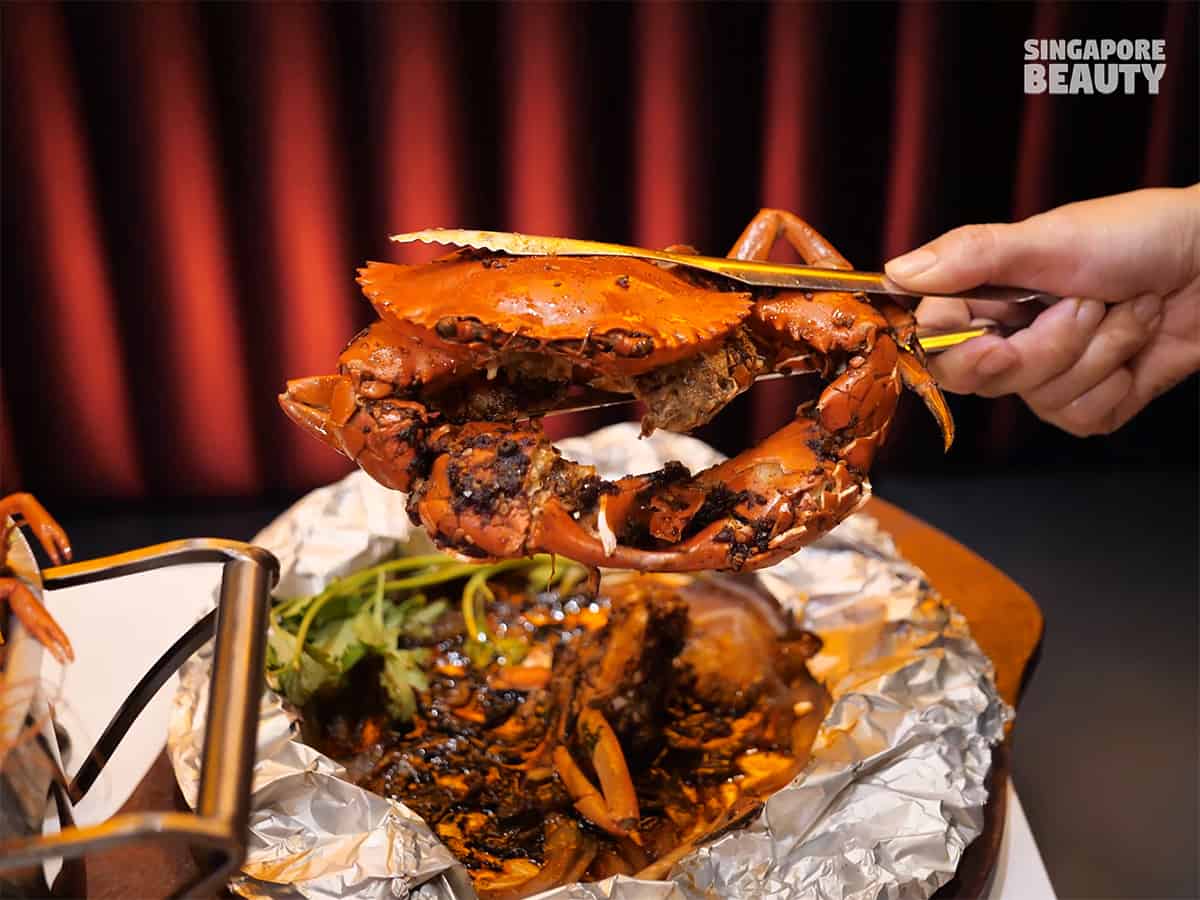 The special tin foil BBQ crab is spicy with burst of salt and peppery tones. There is a smoky flavour on the shell of the crab. The crab is cracked and rubbed with the seasoning before going to the grill for maximum flavour.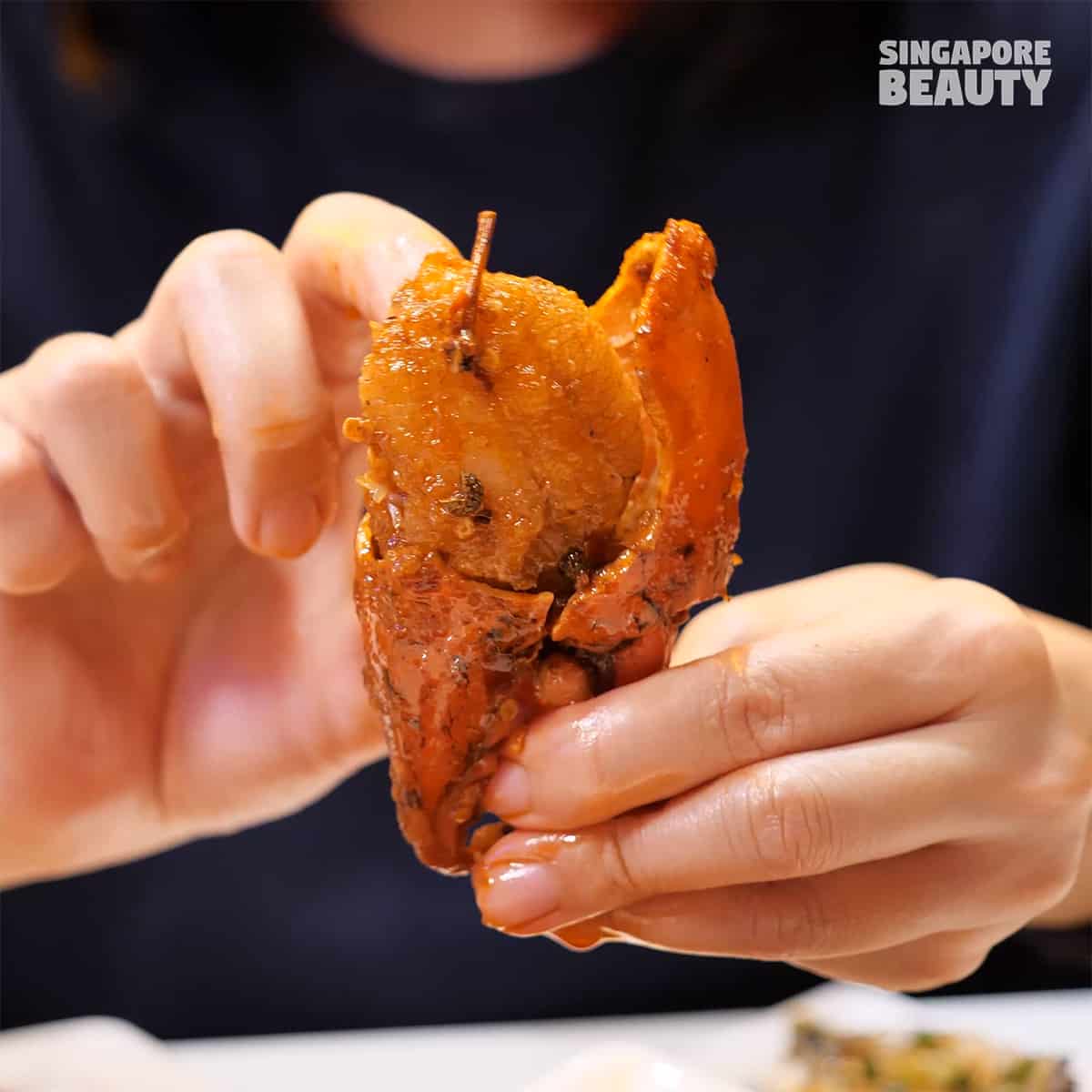 Check out the crab claw which is infused with red hot oil and mixed spice flavour. The sweet flesh contrasting with the umaminess from the seasoning.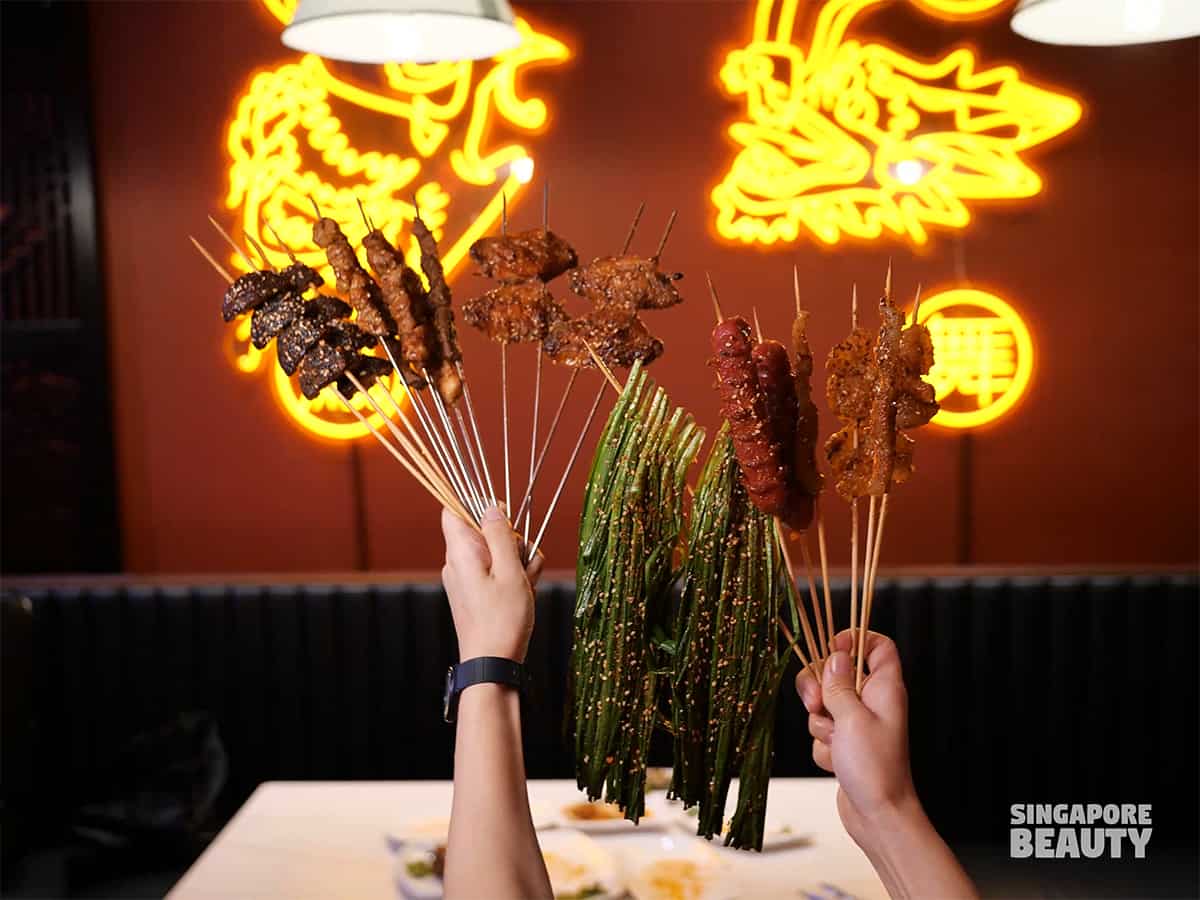 The La Bar restaurant BBQ kebab is grilled with red hot charcoal from scratch with at least 10 types of condiments. Since these are grilled to order, there is a waiting time for these handcrafted gems. The bbq kebab are available in various type of meats such as mutton, chicken, pork and beef, seafood, tin foil specials,  vegetables and other carbs.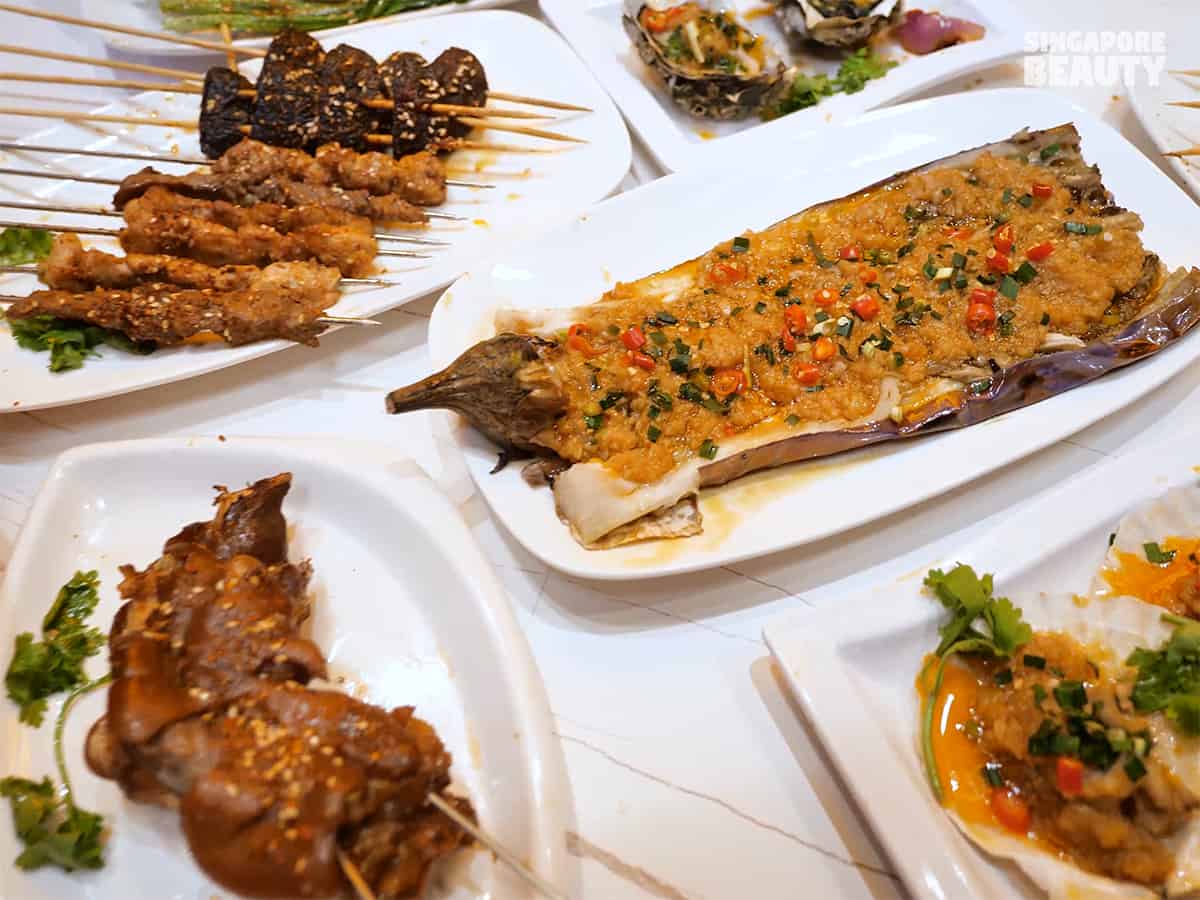 Some of the unique creations are grilled eggplant, roasted braised pork knuckles, garlic red oil fresh oysters, whole squid and more.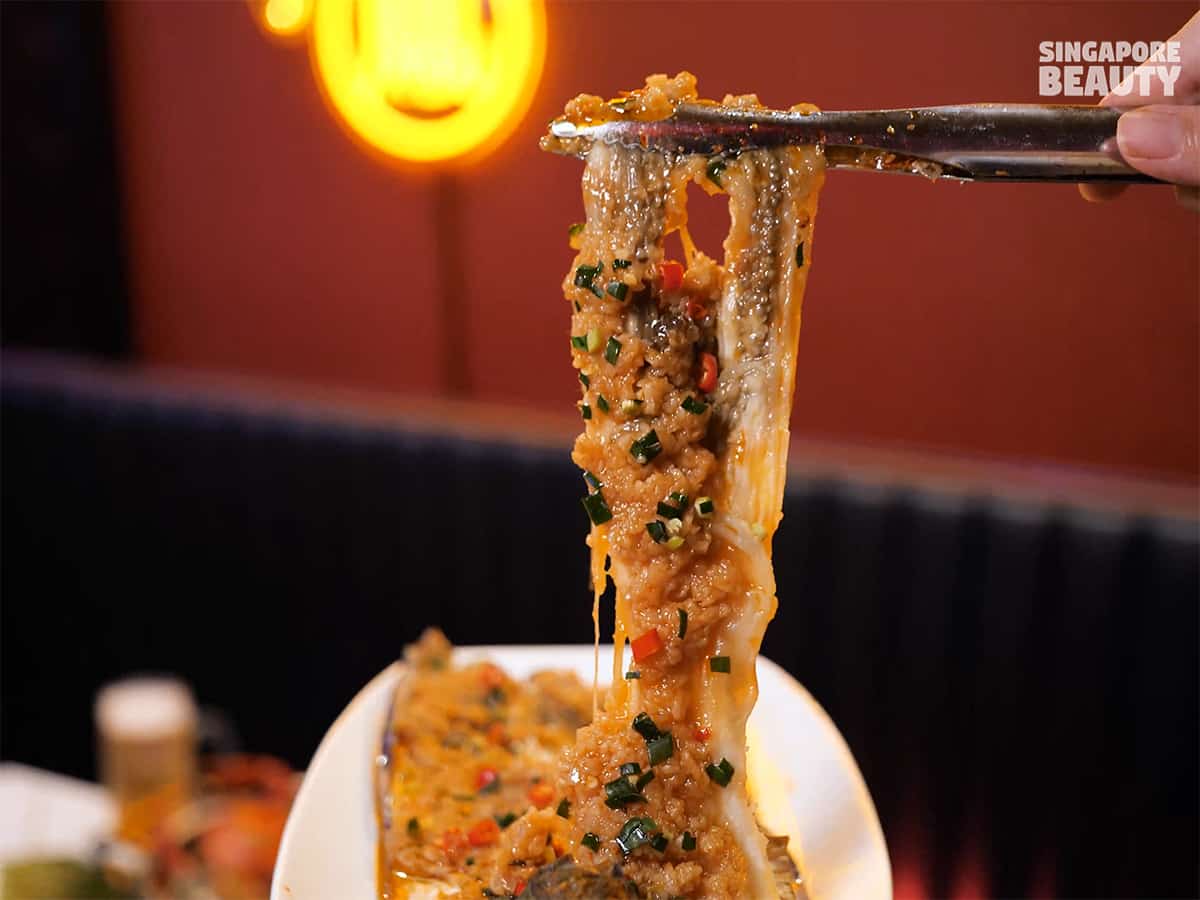 The grilled eggplant is one of the grilled item that is a must try. It has a melt in your mouth texture with bursts of minced garlic flavours with a nice saline kick.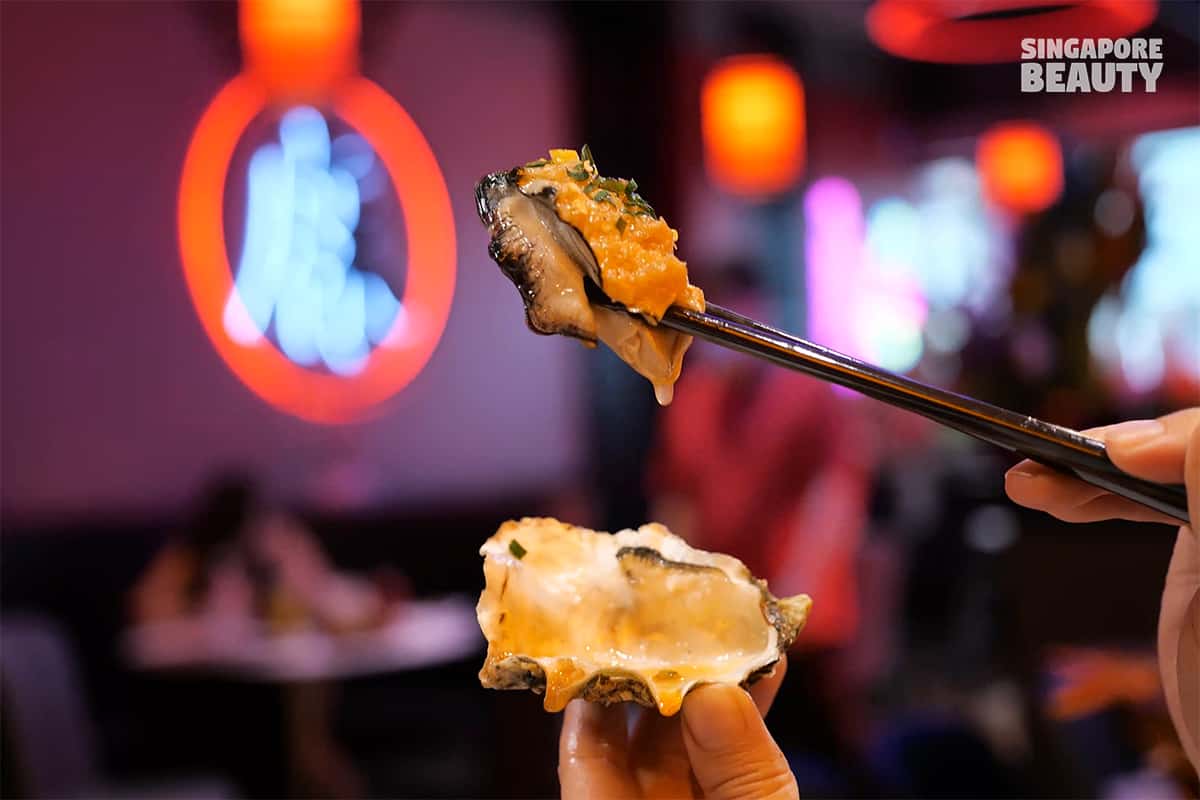 For Seafood lovers, the garlic grilled oysters are plump and juicy. This is one of the must try if you are there to drink and be merry.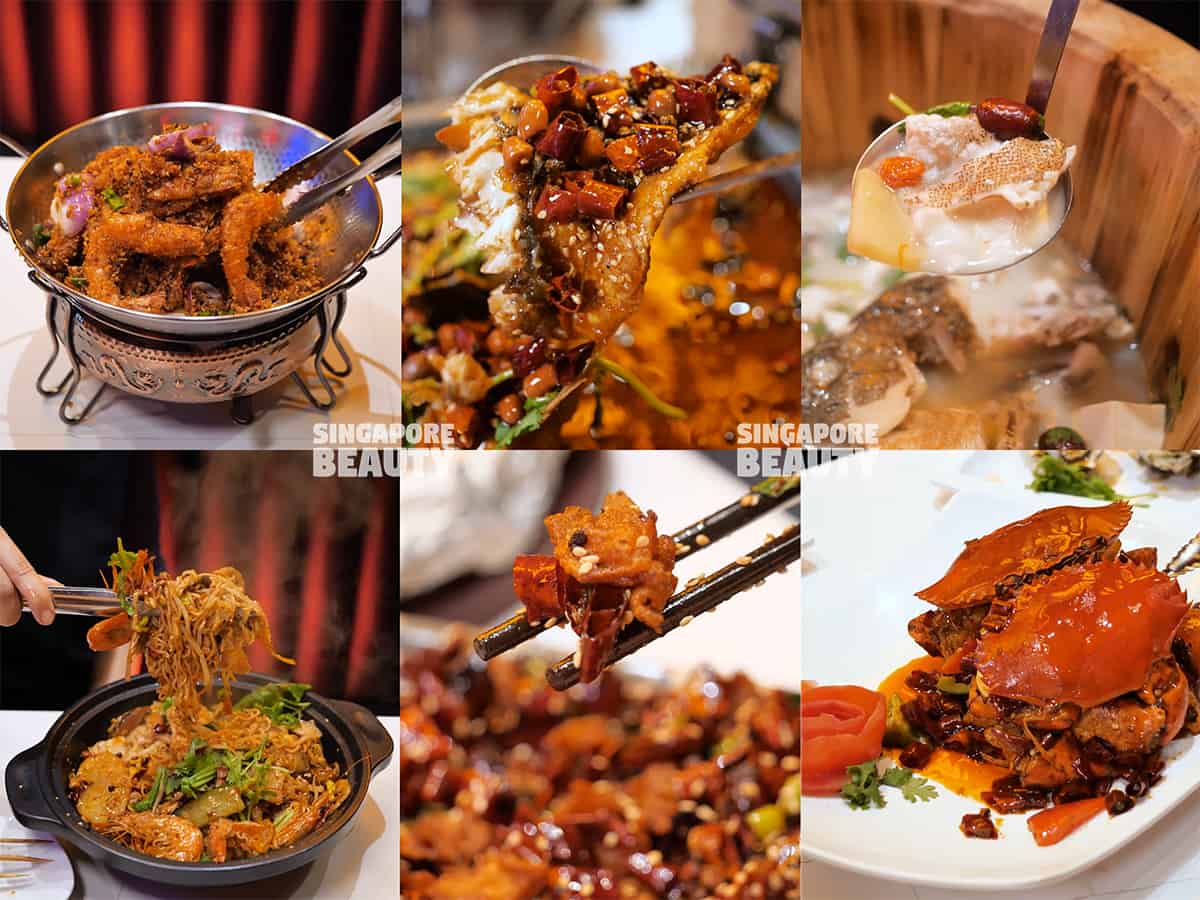 Do check out their other signature dishes such as barrel fish, spicy crab, grilled fish, mala xiang guo, xo prawns and ShangCheng spicy chicken.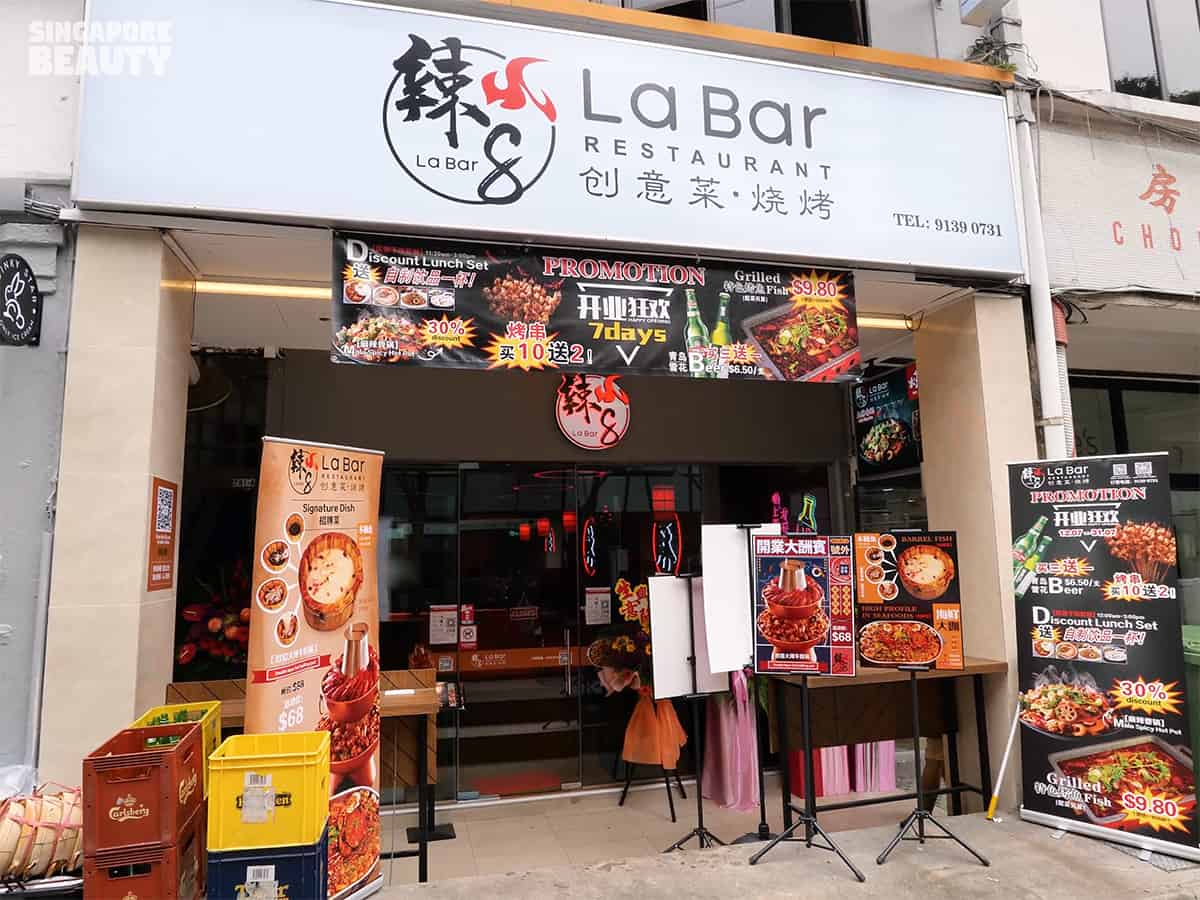 They are open from 2pm to 3 am daily. It is a great supper place in Tiong Bahru since it opens till late into the wee hours. Easily accessible from the Tiong Bahru MRT station with a 6 minutes walk. See you there at La Bar Restaurant with their creative oriental dishes and BBQ kebab.
La Bar Restaurant location:
731 Havelock Rd, Singapore 169650
Open from 2pm to 3am daily
Call: 91390731
For delivery please order from la8.onlinefood.sg
Brought to you by La Bar restaurant