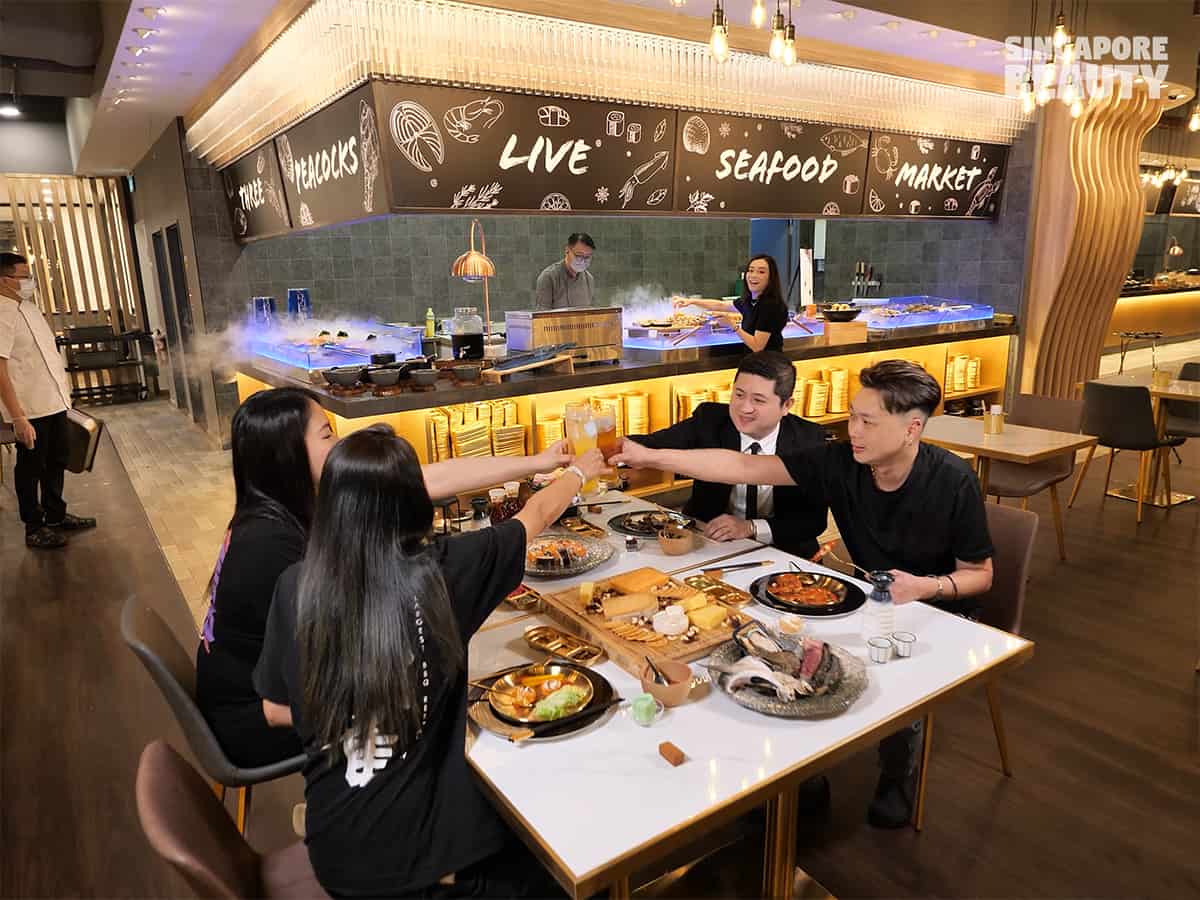 The Three Peacocks has finally opens their second new outlet at the prestigious location Marina One in the heart of Singapore CBD area. The Three Peacocks new outlet name The Three Peacocks Live Seafood Market that took months to prepare and is finally opened on 5 Nov 2022.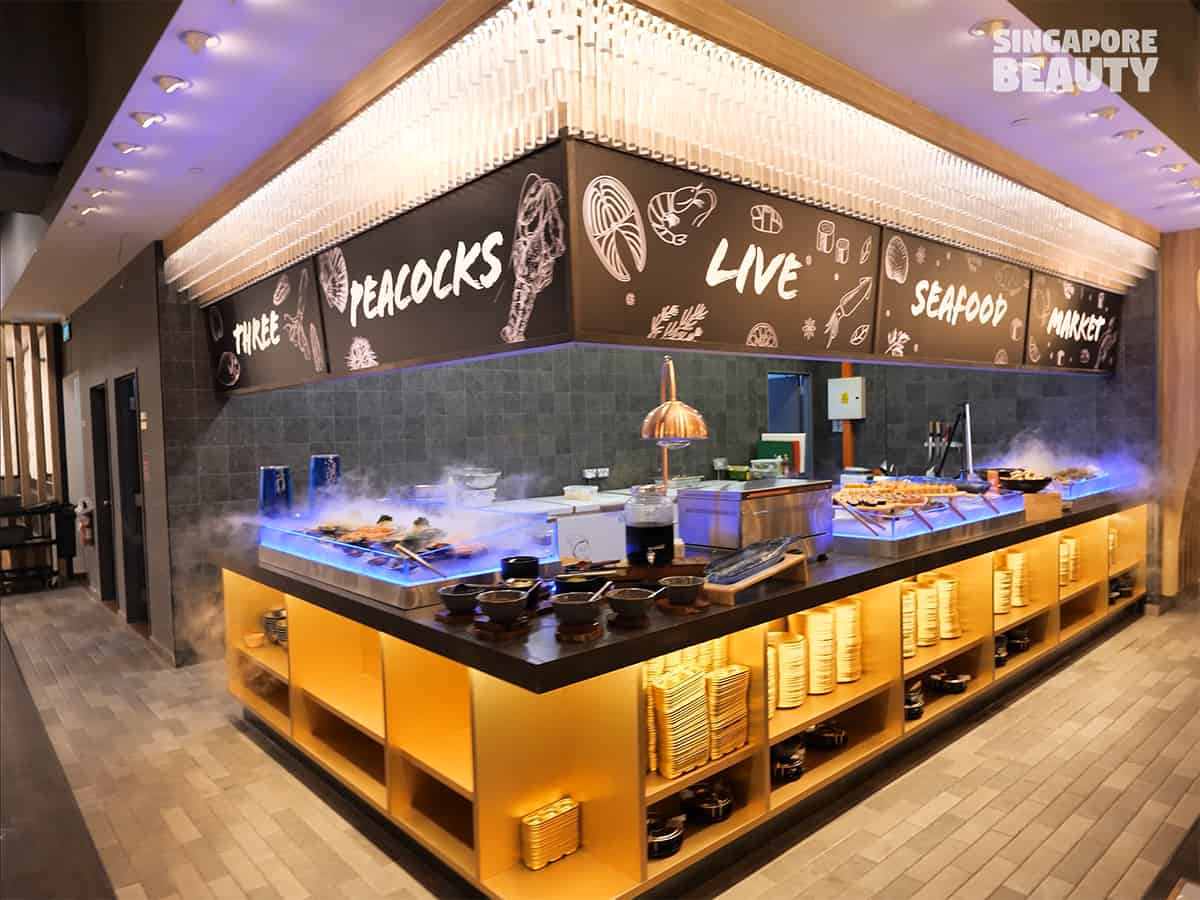 The Three Peacocks Live Seafood Market @Marina One offers Japanese Themed buffet whereas The Three Peacocks @Labrador Park offers more of an international themed buffet. With a total of 11 bars, seafood market, counters and live stations offering a myriad of Japanese cuisines, you will be spoilt for choice.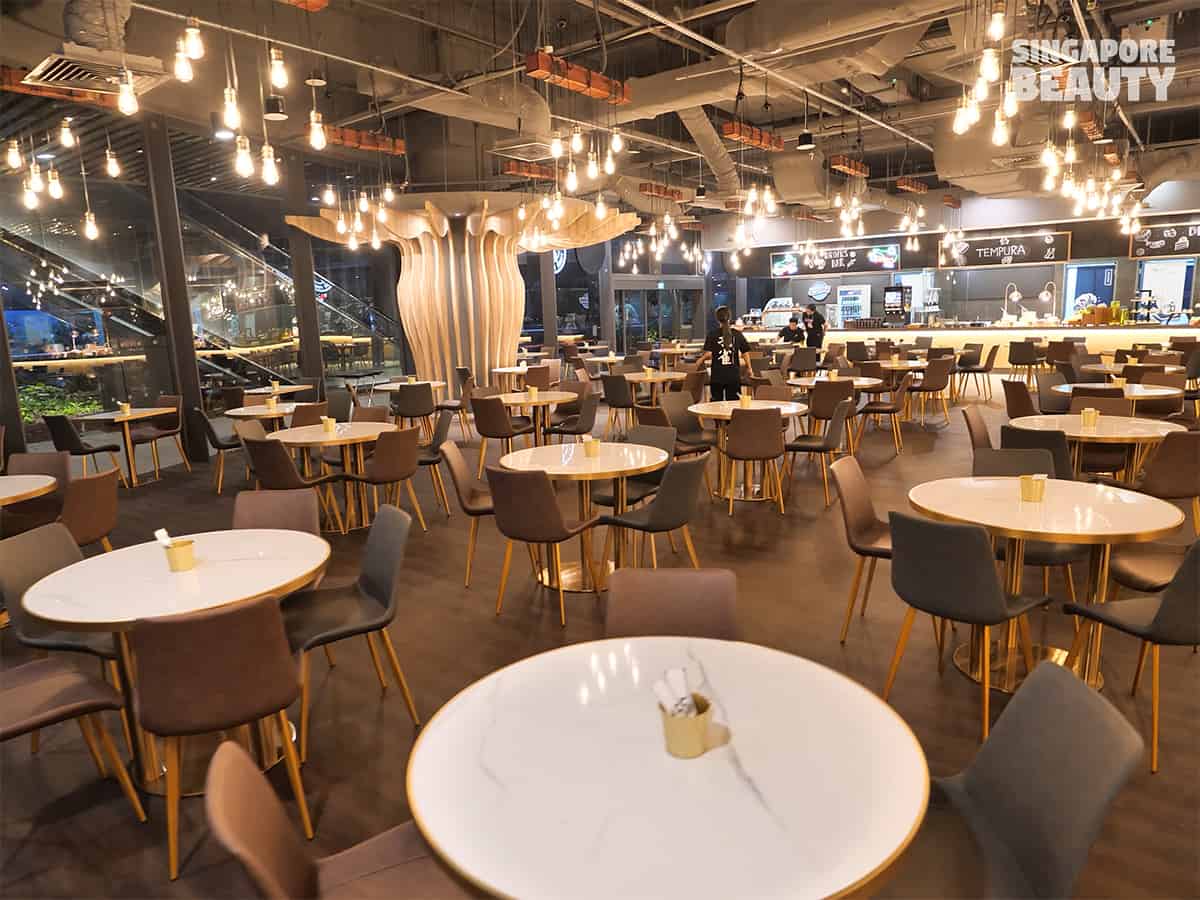 The Three Peacocks Live Seafood Market could be Singapore largest Japanese buffet with no time limit. To celebrate their opening, They have curate The Three peacocks Live seafood market menu with 11 bars offering wok dishes, ramen, steamboat shabu shabu, teppanyaki, Live seafood market with seafood on ice, sushi, sashimi, charcoal grill, salad & cheese bar, dessert bar, tempura counter and drinks bar.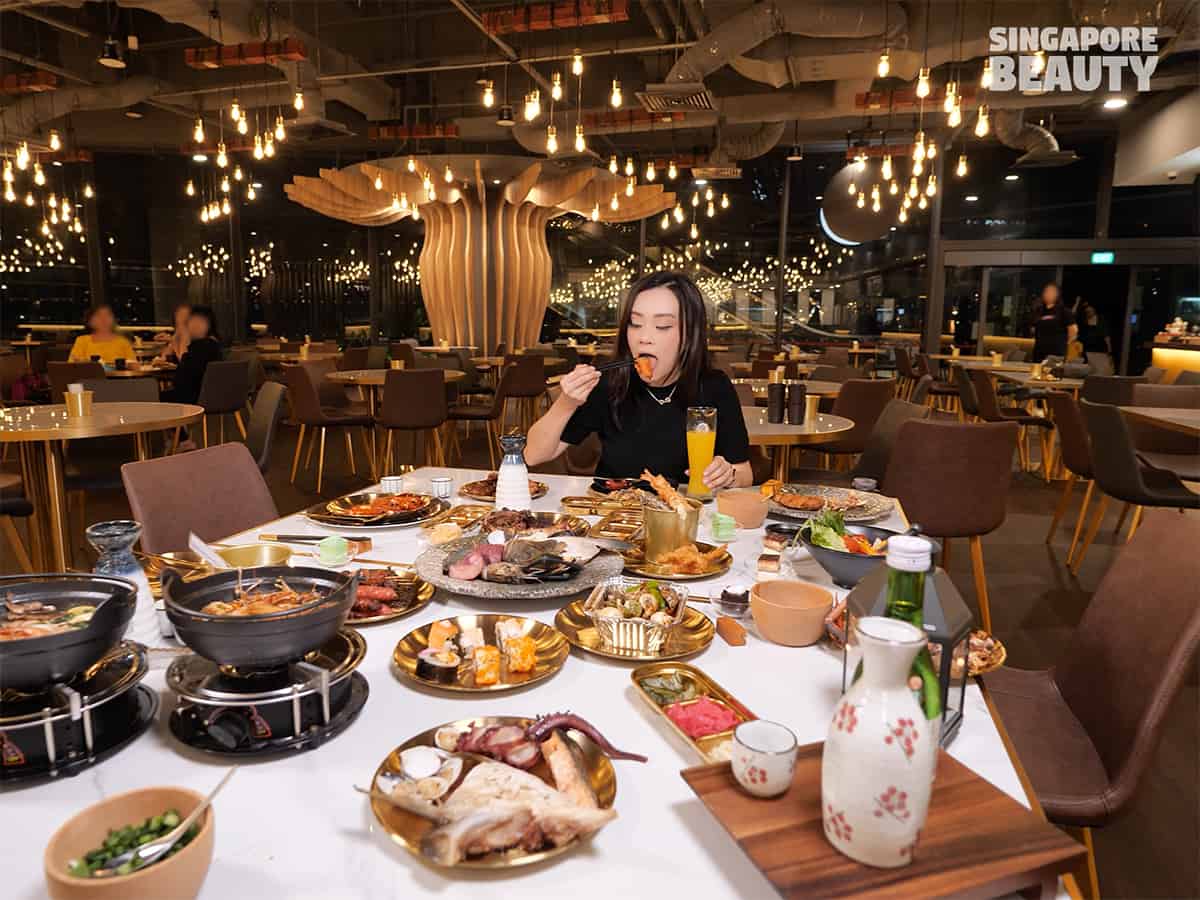 Here's The Three Peacocks Live Seafood Market review with price and photos that you have been waiting for. This is their dinner buffet review when they are serving the full buffet menu. New update as of 10Nov2022 – Lunch will be cancelled, only Dinner available. Do note that the menu offers for lunch buffet differs from the dinner buffet menu. Lunch buffet is lighter version with selections of sashimi, salad, teppanyaki okonomiyaki, desserts ,noodle station and wok hot station. Dinner menu items have the full menu about 80 selections on rotational basis that is featured in SingaporeBeauty's Facebook video.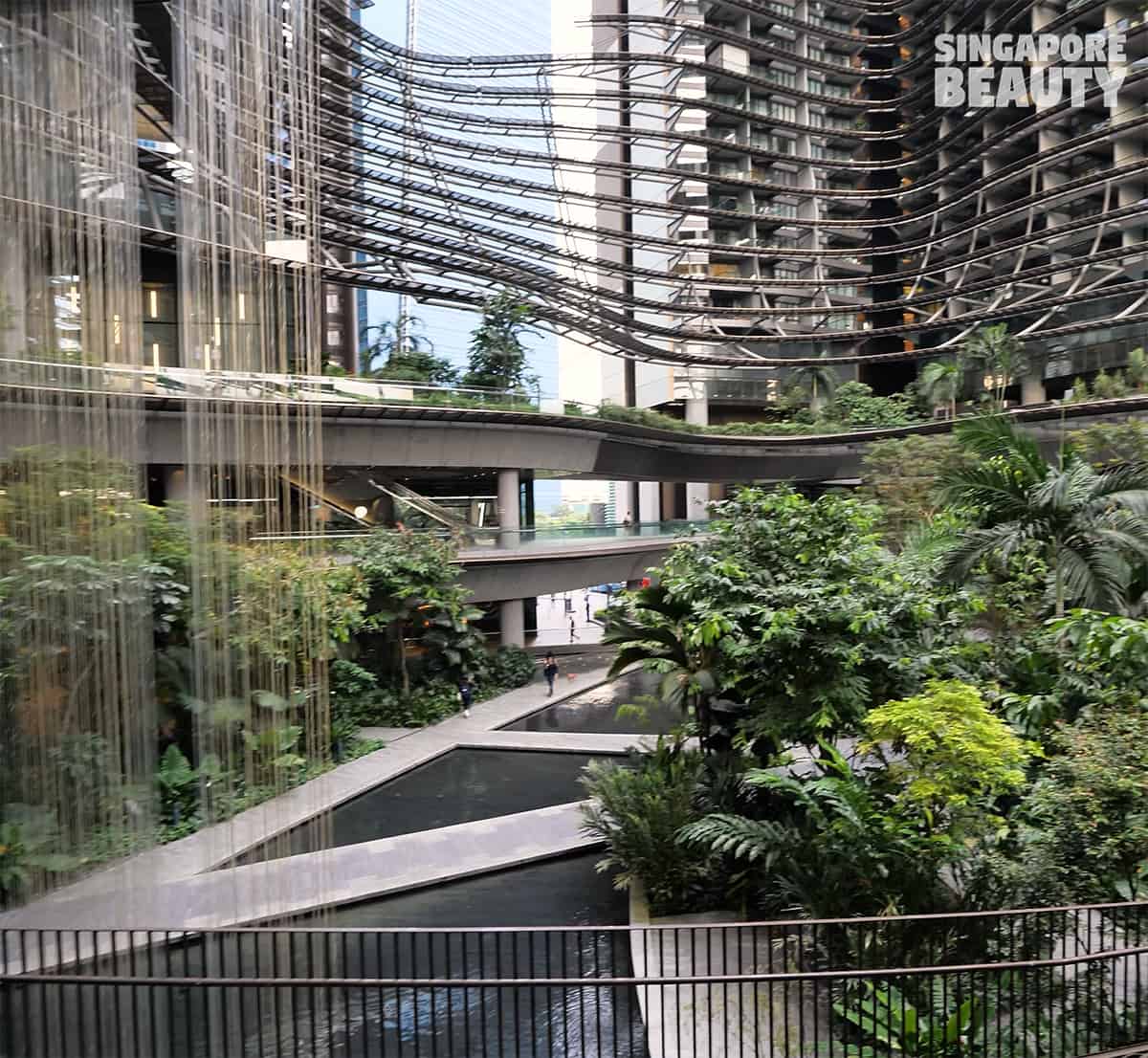 Nested in the heart of prestige Marina One District, enjoy your lunch or dinner buffet with a breathtaking view of layered lush landscaped residential and commercial spaces in this mixed development. Classy Hotel Style buffet with posh interiors, The Three Peacocks buffet new outlet is pretty affordable if you ask me, starting from $25.90++ for lunch buffet. If you are looking for where to eat lunch in CBD, come experience this new buffet outlet. A place in the CBD to cater to the mass market with no dine in time limit where you can chill and relax.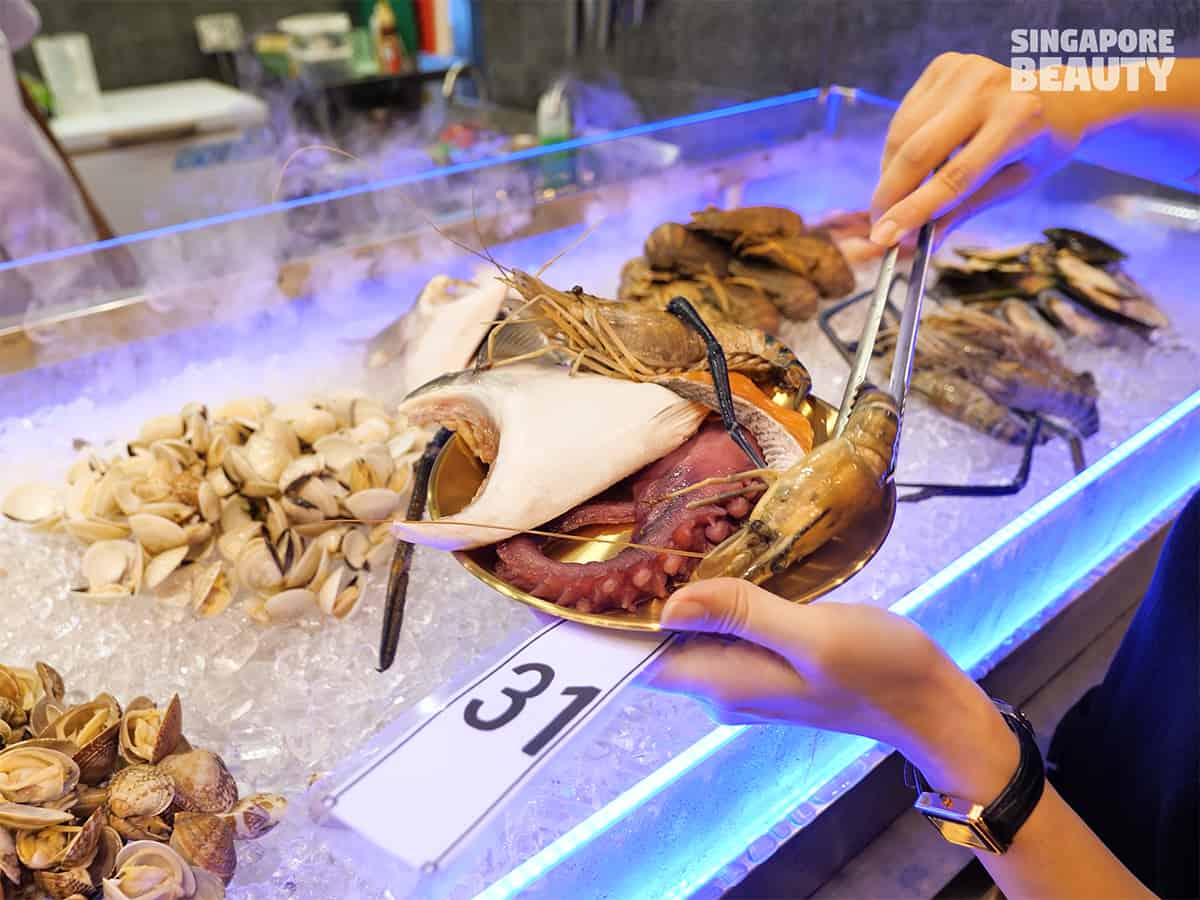 The Three Peacocks Live Seafood Market promotion for this opening special starts from $25.90++ for weekday lunch buffet (menu differs & no seafood bed) and $39.90++ for weekday & $45.90++ weekend dinner buffet from 5 Nov till 6 Dec 2022. Please call them for the latest price update. Pick your own seafood on ice bed (only for dinner) with choices like fresh oysters, green lipped mussels, black mussels, tiger prawns, octopus tentacles, unagi, salmon, giant river prawn, shellfishes, slipper lobster and hamachi collar on a rotational menu basis for their dinner buffet. Serve with an assortment of dips such as hot sauce, cocktail sauce, garlic lime, lemon wedges and more.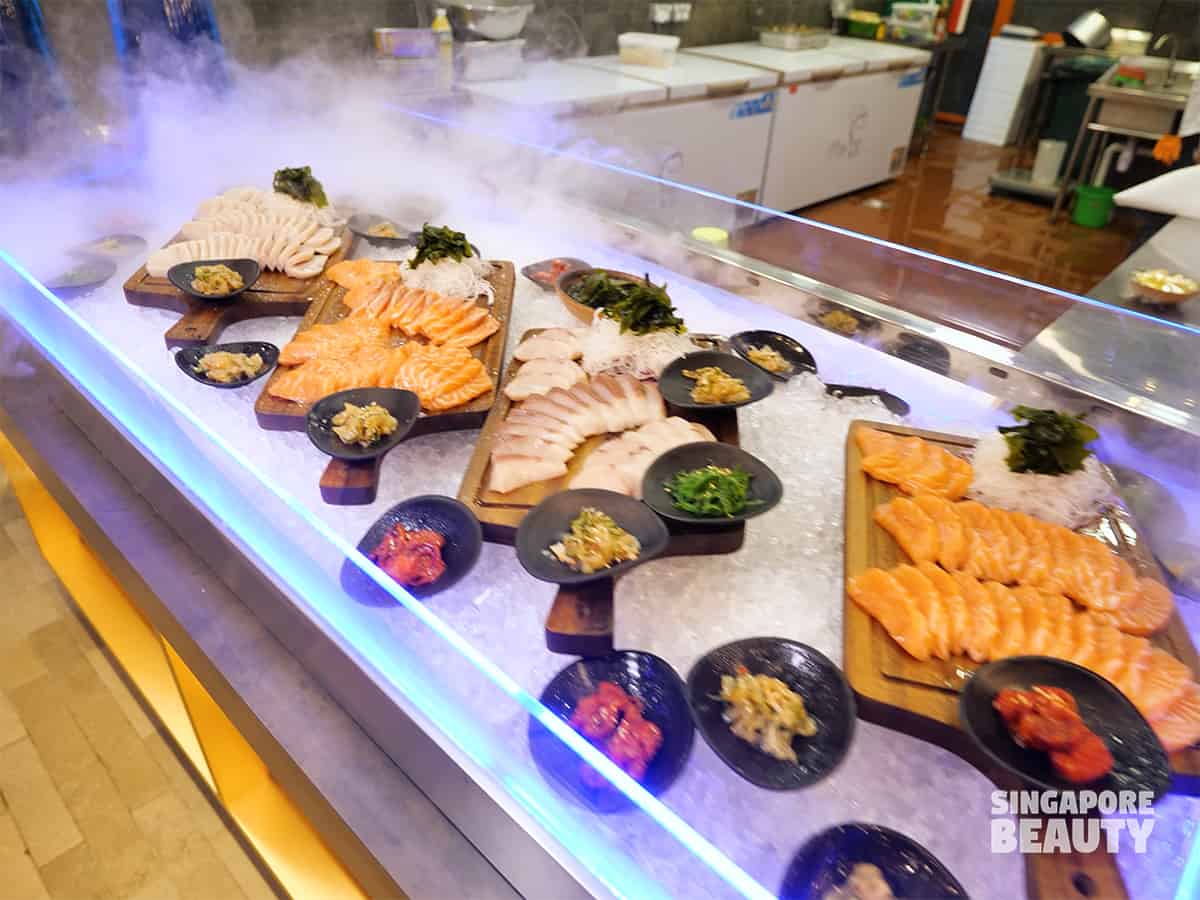 This is the sashimi buffet ice bar with an assortments of salmon, tuna, yellow tail, baby octopus, Arctic surf clam, swordfish and mackerel fish. These are all you can eat in the dinner buffet and the thick cut sashimi really got me salivating.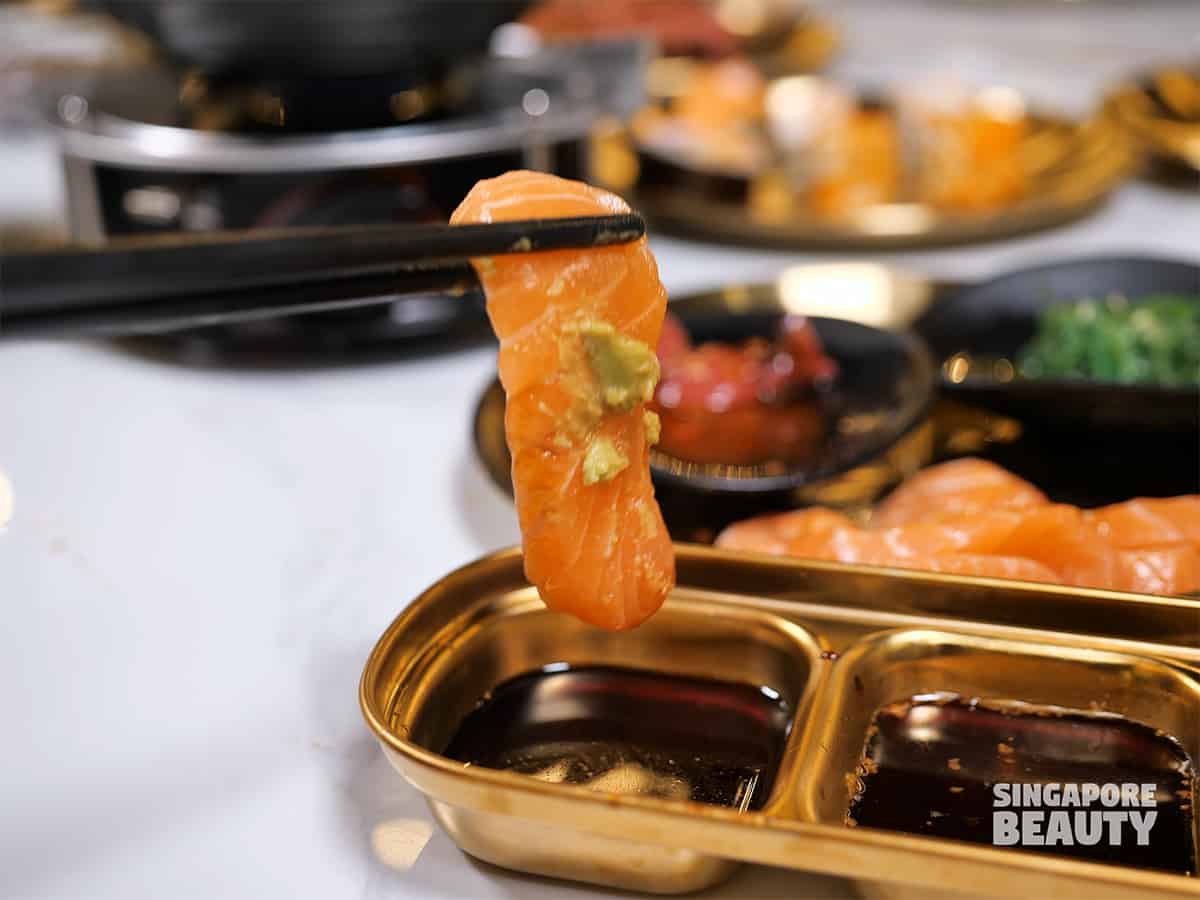 Cool soft slices of sashimi sliding down the throat with a subtle oceanic sweetness. Enjoy these with pickled ginger, wasabi and soya for a kick. Plenty of sides to go along too, expect wakame salad, kimchi, edamame, baby radish and more.
Cook for you service at the live stations. There are 2 live stations namely the charcoal grill and the teppanyaki. This is how it work – Pick your own seafood on ice or meats, head over with your table number card to either live stations to get the chef to cook for you. The cooked seafood or meats will be sent to you via table service. This is the chef cooking my choice of seafoods and yakitori on this red hot charcoal grill. I really enjoy the aroma of char-grill seafoods and meat with real burning binchotan charcoal that is odourless and smokeless.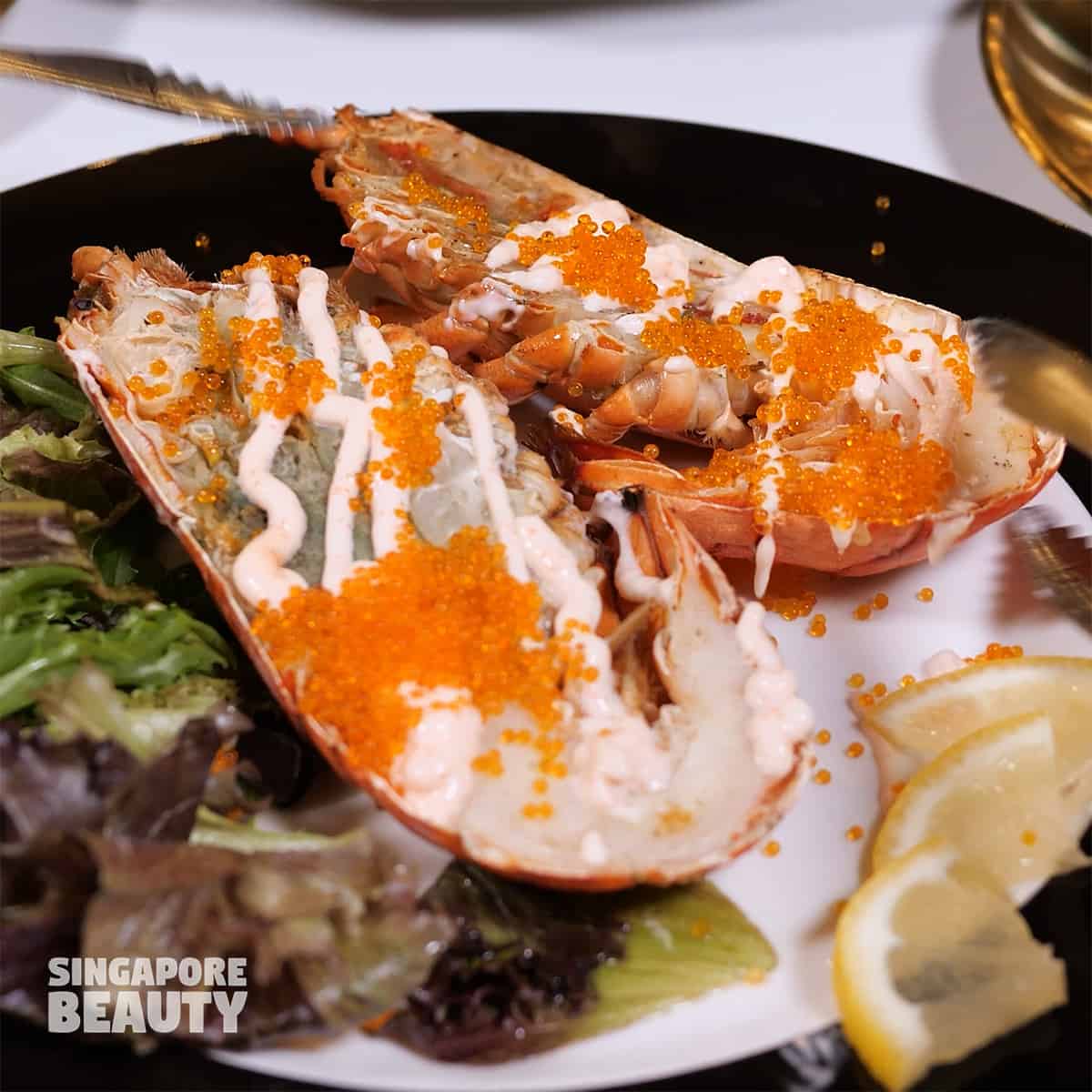 Must try the hamachi collar, mala shellfish seafood tray, fresh oysters, teriyaki unagi and giant river prawn. Enjoy your charcoal grill with sauces such as charcoal seafood sauce, yuzu ponzu, mentaiko cheese, sukiyaki sauce. Get a lobster half topped with mentaiko and flying fish roe for only $9.90++ for this opening special for that special someone.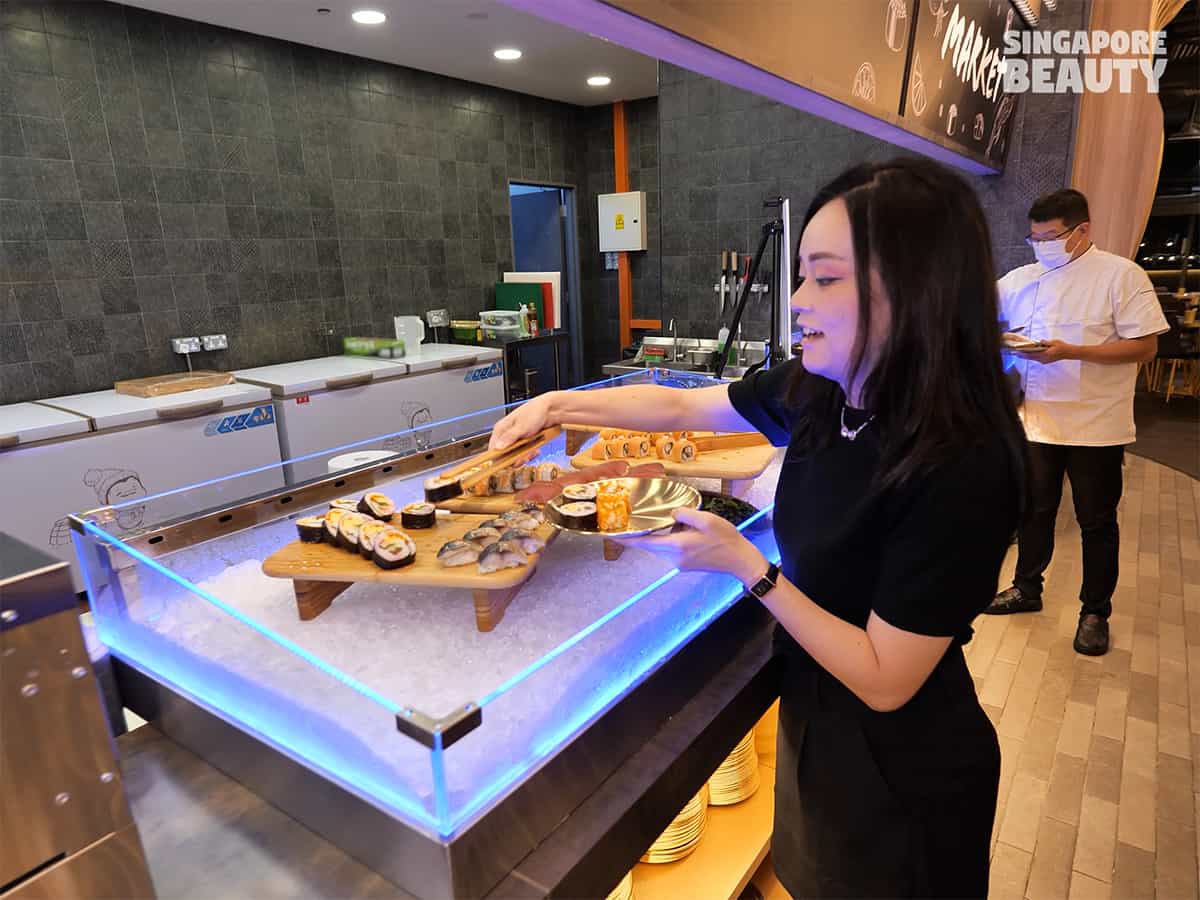 Sushi station is helmed by the in-house Japanese trained chef who makes artisan maki, sushi and freshly cut sashimi. Get your hands on unlimited assorted sushi handrolls such as California roll, tempura roll, spicy tuna roll; sushi such as ebi, salmon, Hiyashi wakame, crab salad and even sea urchin sushi, these are on a rotational menu basis.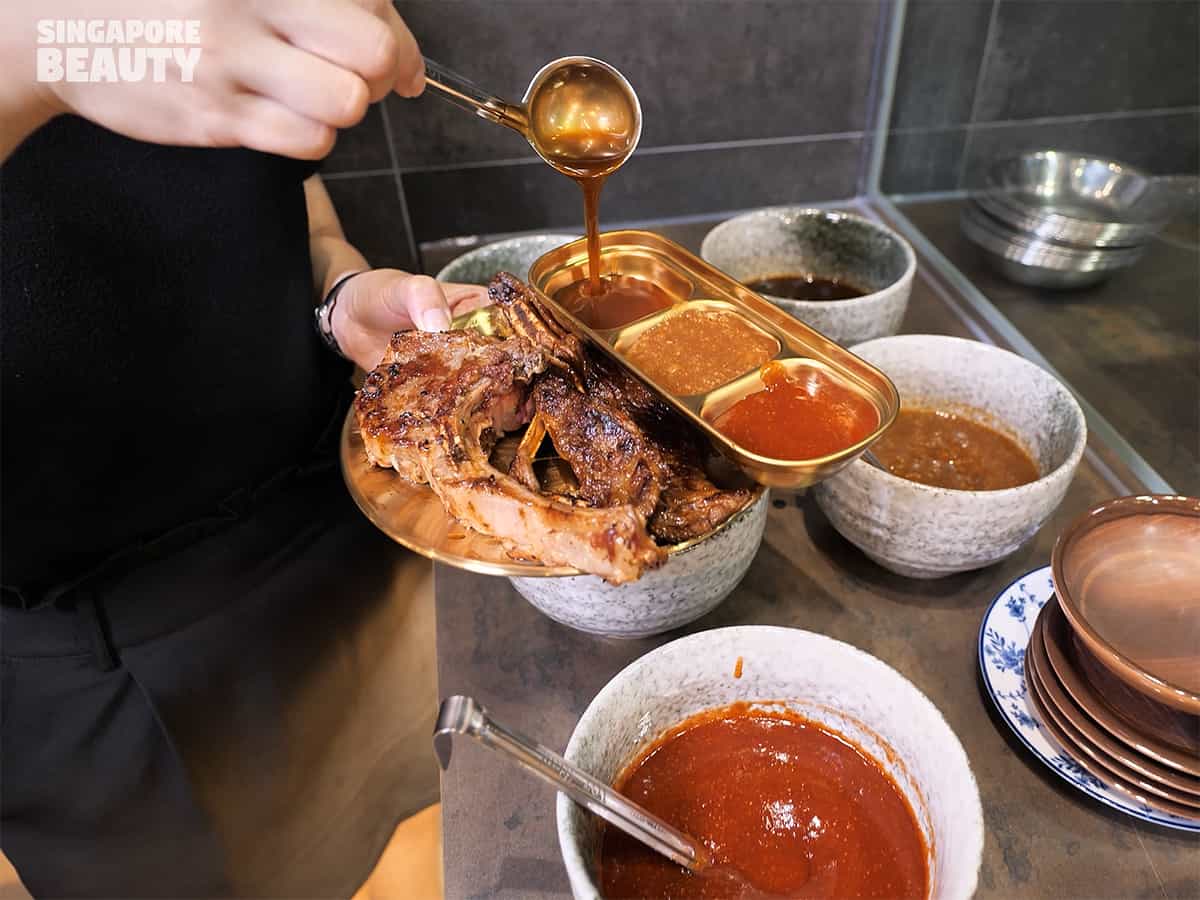 For regulars of The Three Peacocks Buffet, the variety of barbecue marinated premium meats and seafood on ice, made them one of the most popular Singapore largest outdoor bbq buffet. Here at The Three Peacocks Live Seafood Market, they also have Teppanyaki with premium selects such as wagyu cubes, steak, NZ short rib bone, lamb loin, kurobuta pork and more in this Japanese Themed seafood and bbq meat buffet. Enjoy these Teppanyaki meats with unique sauces such as Charcoal Teppanyaki, yakiniku amakuchi, shogayaki, mix herb,Cajun,tataki and more.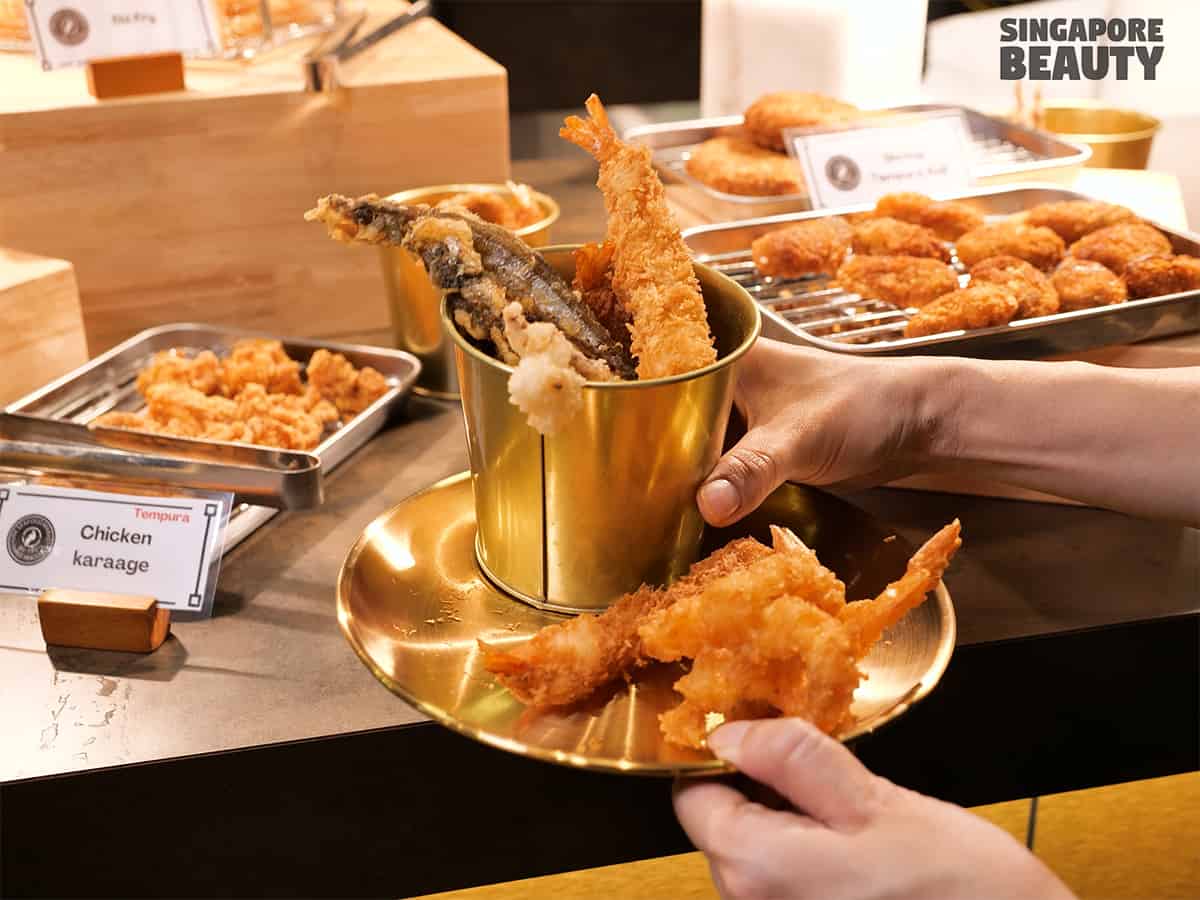 Tempura station has all my favourite Japanese street food buffet and snacks hot off the deep fryer. I cannot stop myself from getting a tin of these fried gems. Their tempura menu has ebi, salmon bone, soft shell crab, chicken karaage, agedashi fried tofu, pork tonkatsu, greens, oyster and croquette on a rotational menu basis.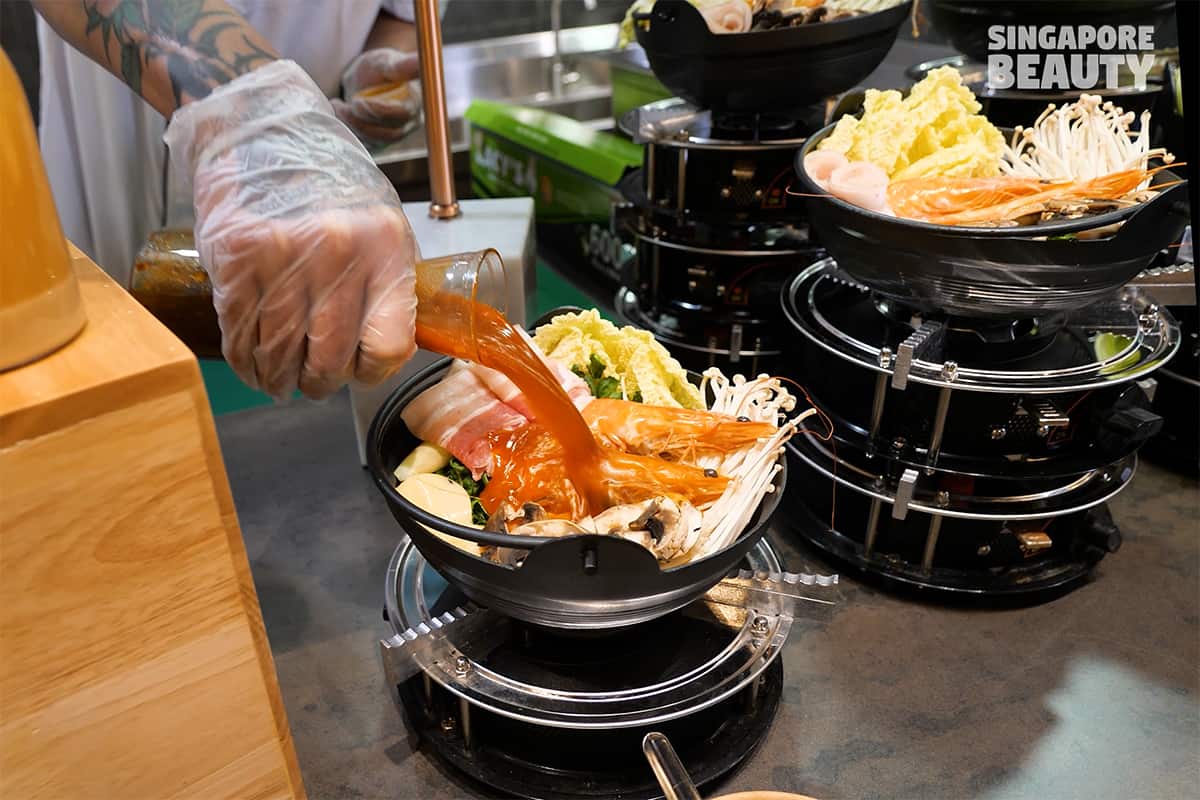 With steamboat shabu shabu, you get the best of both worlds. Enjoy a piping hot personal party pot of garden greens such as enoki, mushroom, soft tofu, young corn, sweet cabbage, pork belly, golden mushroom and green mustard. Two soup stocks available daily from selects such as pork stock, miso or mala soup. This is a miniature size pot served simmering on a portable stove that can be brought to your table.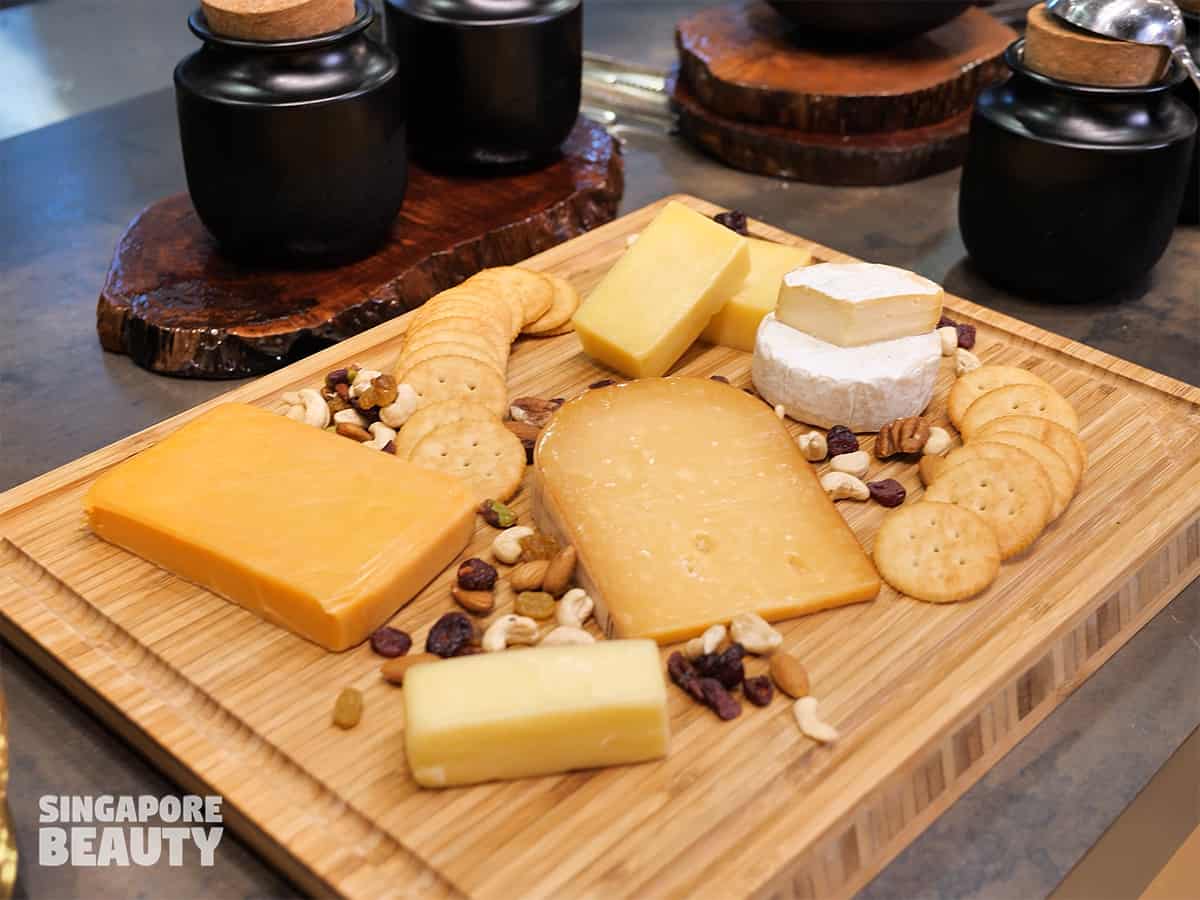 With so much selection available at this Japanese style buffet, there are still more items such as dessert station with artisan cakes, boutique cheese boards, wok hot stations cooked food and drinks bar with ala carte soju, sake & booze. These selection of food bring along the festive mood to celebrate and chill with your love ones and work mates. Imagine a cheese board with rich chocolate cakes and cheese cake, hot off the grills yakitori washed down with some warm sake. This is a spacious and hidden place in Singapore to celebrate Christmas and New Year that is around the corner.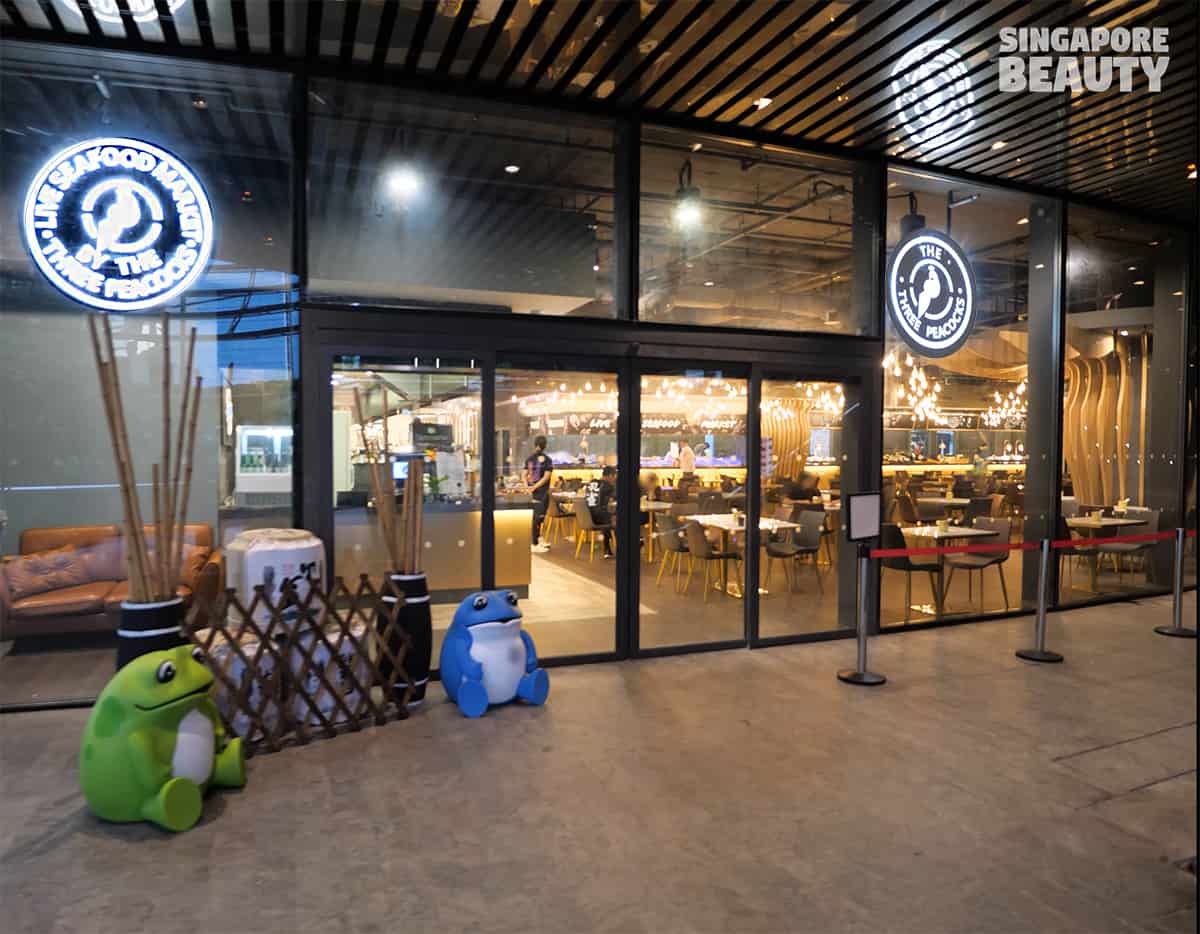 The Three Peacocks Live Seafood Market Buffet at Marina One is one buffet in the CBD area in Singapore you have to experience with your love ones and great for team bonding over good food too. Massive air-con dining space with an epic buffet experience and a great outdoor view of Prestige Marina One development. With this opening Special, the buffet is affordable for the mass market with this pocket friendly buffet.
Address of The Three Peacocks Live Seafood Market :
5 Straits View,#02-04, Marina One West Tower
Singapore 018935
Opening promotion The Three Peacocks Live Seafood market Price (till 6 Dec 2022):
Please call them for latest price update:
Price per pax:
Dinner Buffet
Tue-Thurs: $39.90++
Fri-Sun: $45.90++
Lunch is now cancelled
Lunch Buffet (less items, no seafood bed)
Mon-Thurs: $25.90++
Fri-Sun: $30.90++
Kids (12 years old & under)
Mon-Sun Lunch: $20.90++
Tue- Sun Dinner: $25.90++
* Children under 7 years old dine for free
Add-on Drinks: $3.90++ per pax (free flow)
Add-on Boston Lobster: $9.90++ (each)
Opening hours:
Lunch: 11:30am-2pm
Dinner: 5pm-10:30pm
*Open every day but closed on Monday evenings (Mondays only open for lunch)
They are conveniently located within walking distance from 3 MRT stations: Downtown MRT (DT17), & Marina Bay MRTs (CE2 and NS27).
For reservation, please call:
New number to call: 3138 5314 and press 9.
Brought to you by The Three Peacocks Live Seafood Market