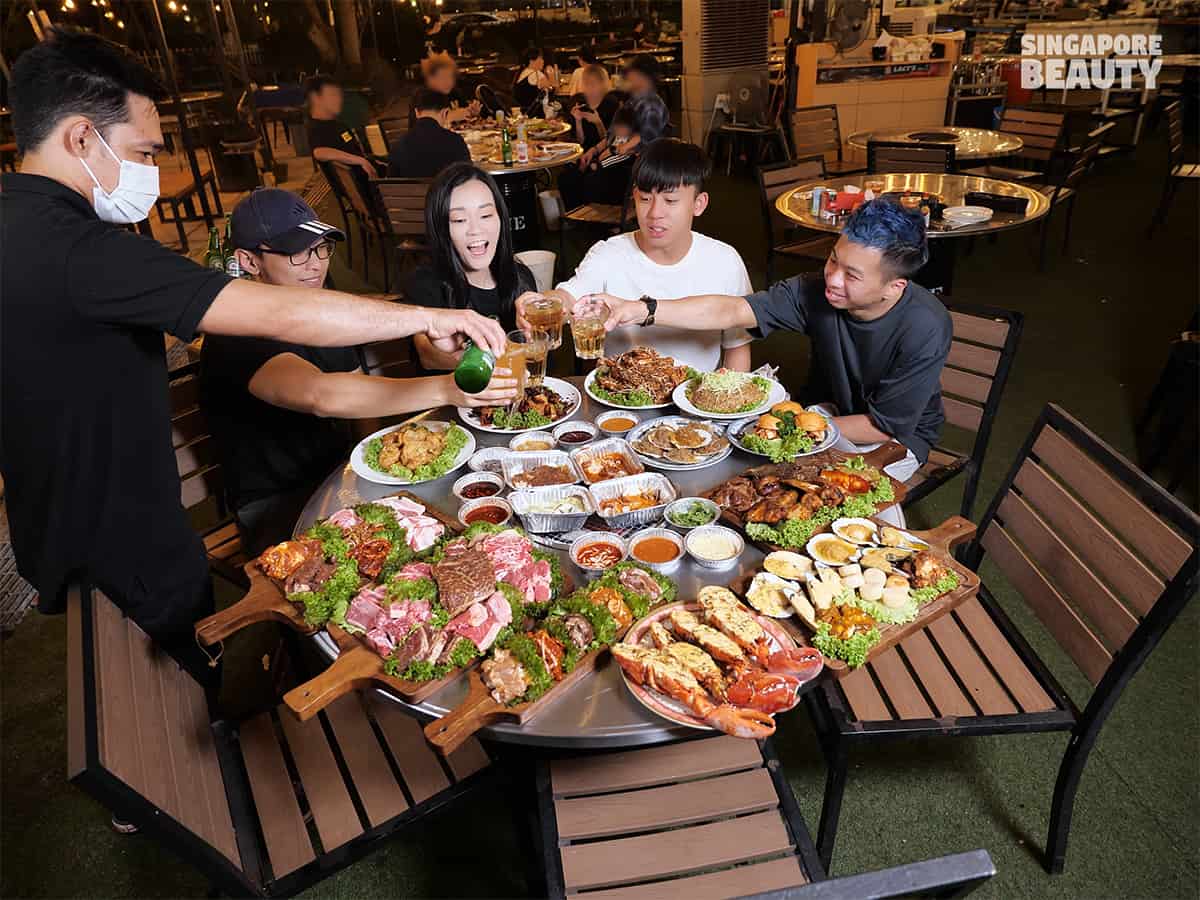 Singapore's largest BBQ AL fresco buffet The Three Peacocks has added live station and Teppanyaki to their BBQ experience. They also have an all you can eat marinated bbq meats, premium beef cuts of meats, seafood and even zi char wok specialities.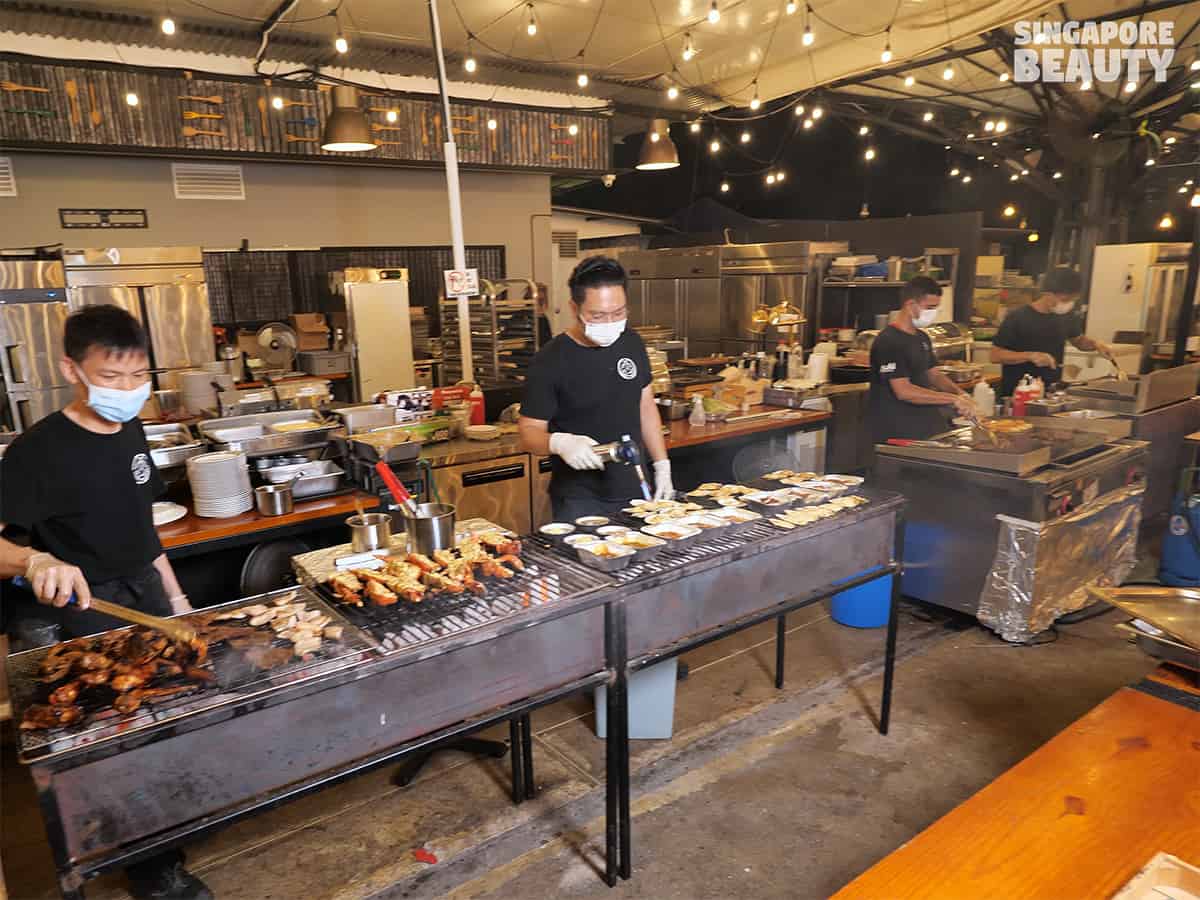 The Three Peacocks BBQ buffet has a whole stretch of BBQ live station dedicated to barbecuing meats and seafood. The choice of BBQ live station meats includes pork jowl in Korean spicy, Thai lime flavours, pork ribs KBBQ, kechap manis style, wings in Cajun, Korean style and many more.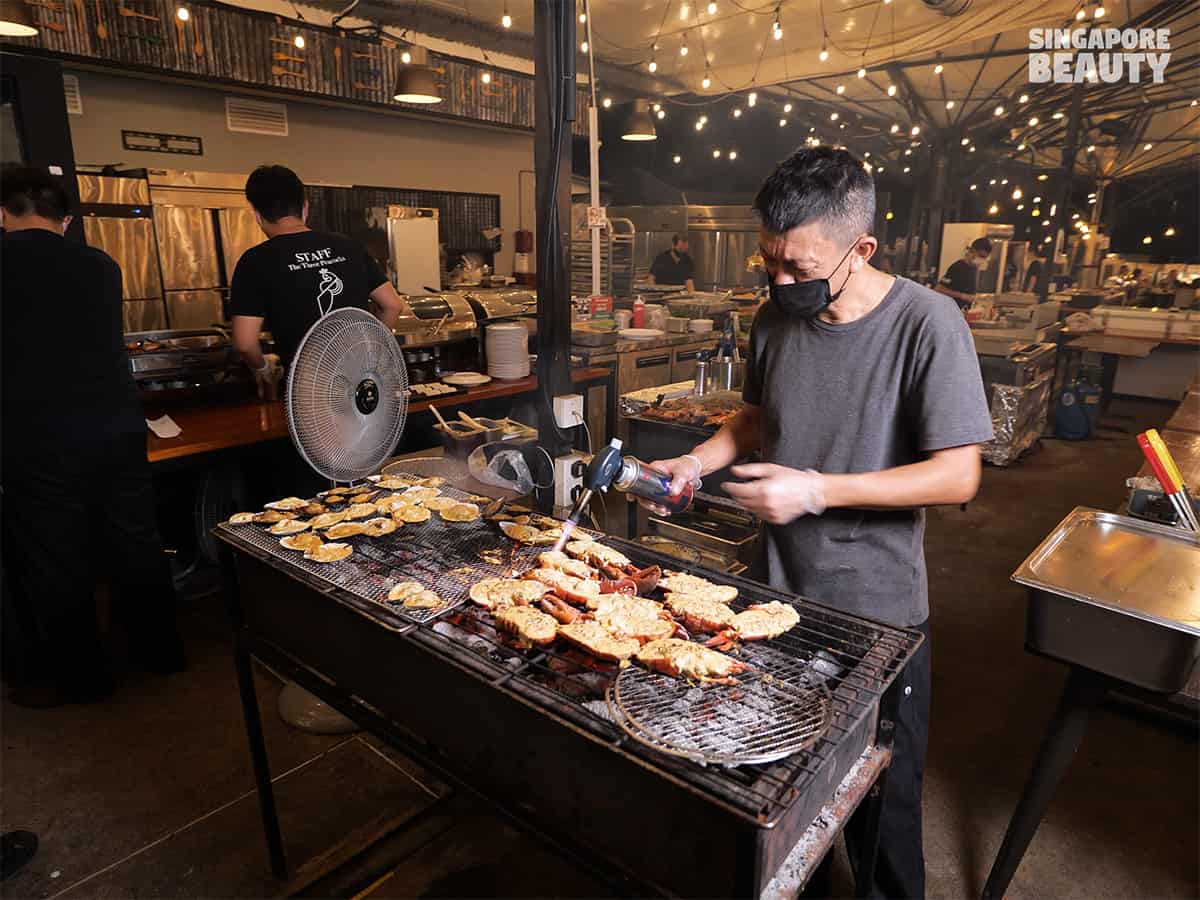 The Three Peacocks choice of BBQ live station seafood includes cream cheese spinach baked mussels, scallops, garlic butter oyster meat and daily special shellfish.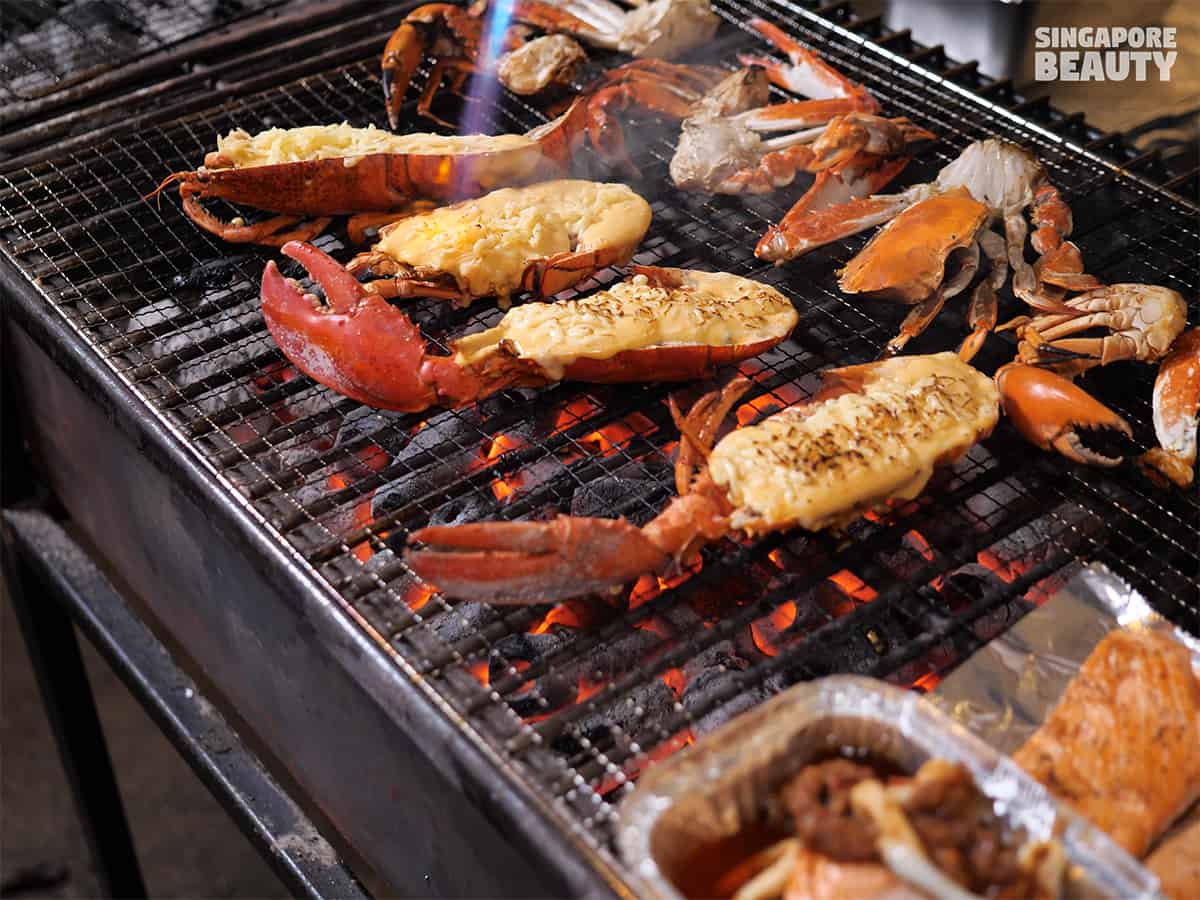 Each paying adult is entitled to half a Boston lobster torched with cream cheese spinach topping on their seafood live station.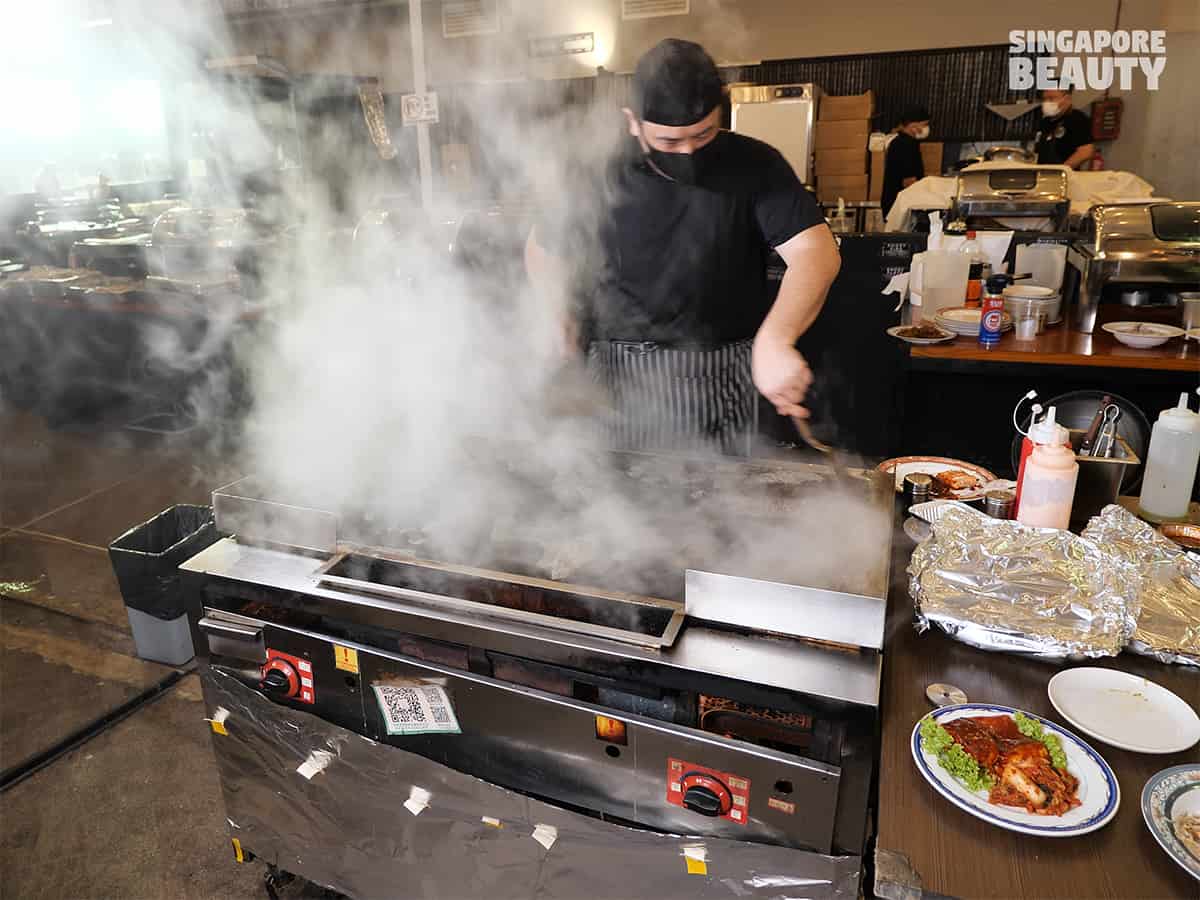 Get some International flavours BBQ seafood and meats at the Japanese teppanyaki station. They have mentaiko salmon, teriyaki tenderloin beef cube, teriyaki scallop, Korean spicy sliders, beef bulgogi and more.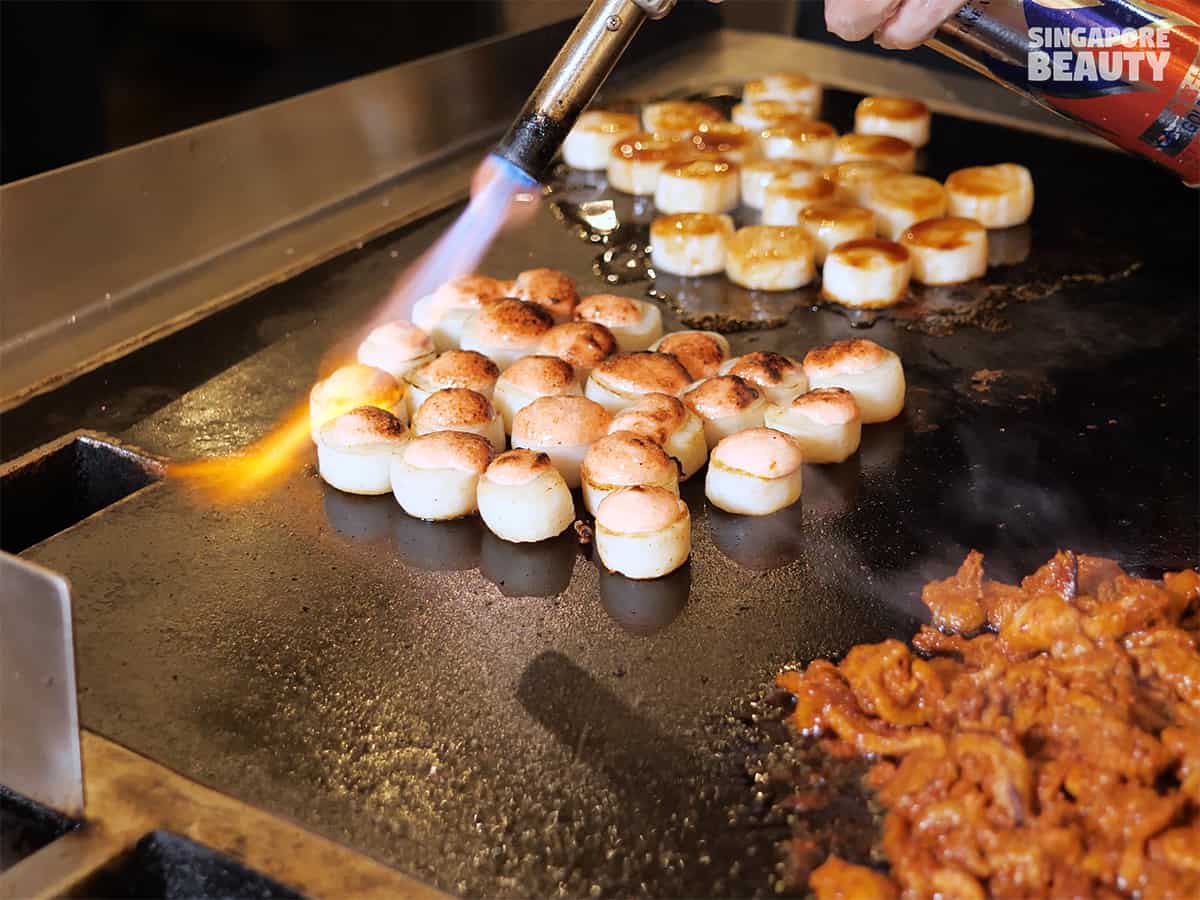 At The Three Peacocks, enjoy unlimited scallops in either mentaiko dressing or teriyaki sauce. Torched to add a smoky char to each scallop before serving.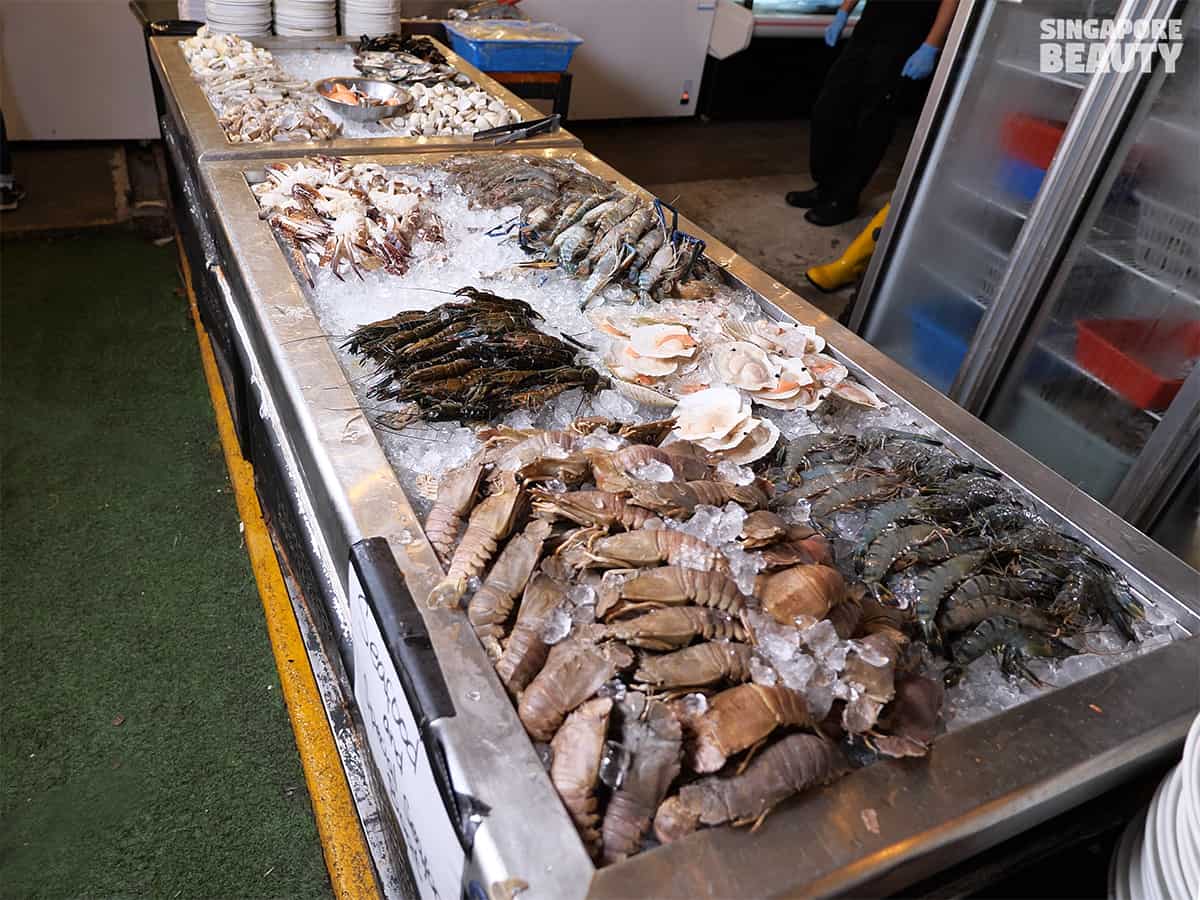 Besides the live stations, their seafood on ice is also one of the stars of this bbq buffet. The Three Peacocks buffet has up to 30 types of seafood in the buffet which includes unlimited live oysters and live mud crabs.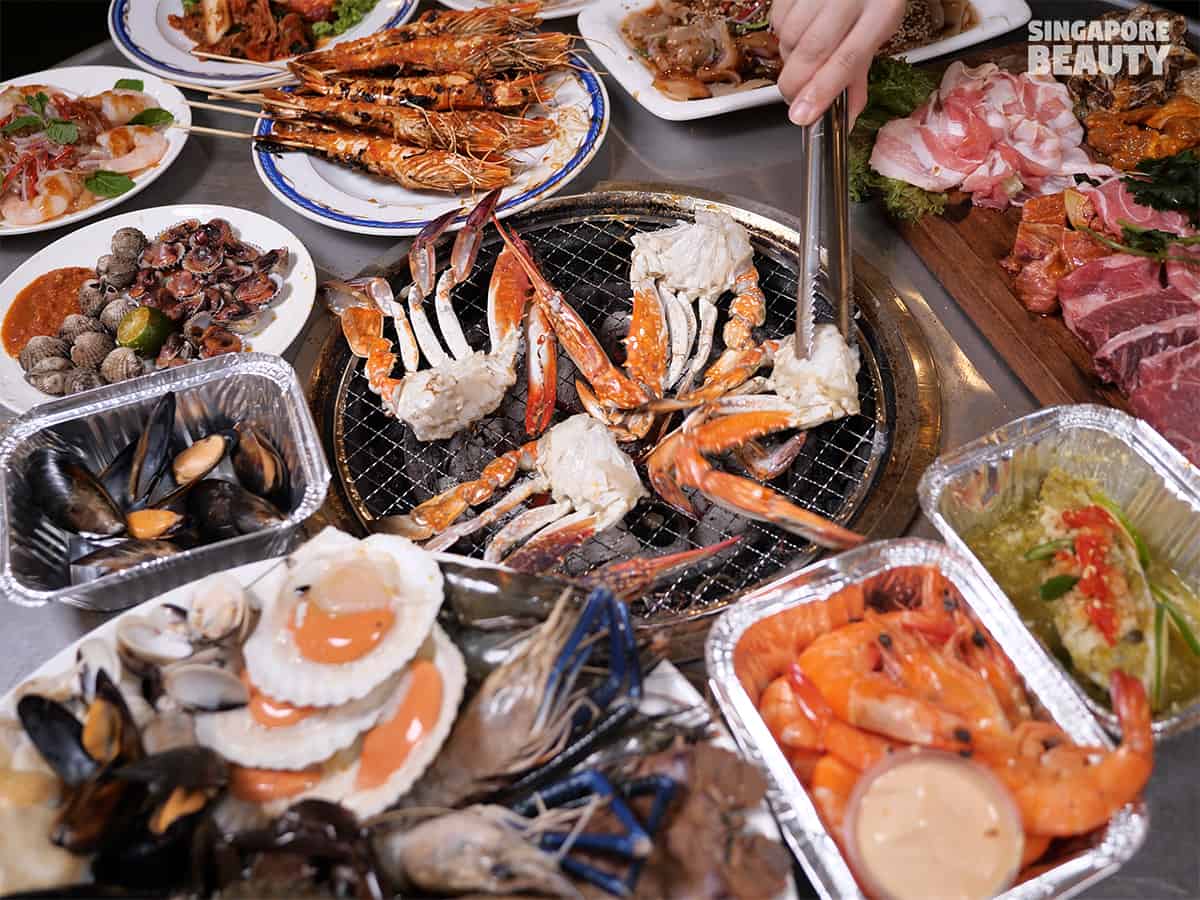 Their seafood includes live mud crabs, grey prawns, crayfish, river prawns, bamboo clams, tiger prawns, white venus clams, NZ half shell mussels, scallops, gong gong, squid, crawfish, flower crabs, white fish and so much more. This is the perfect place to have a seafood party.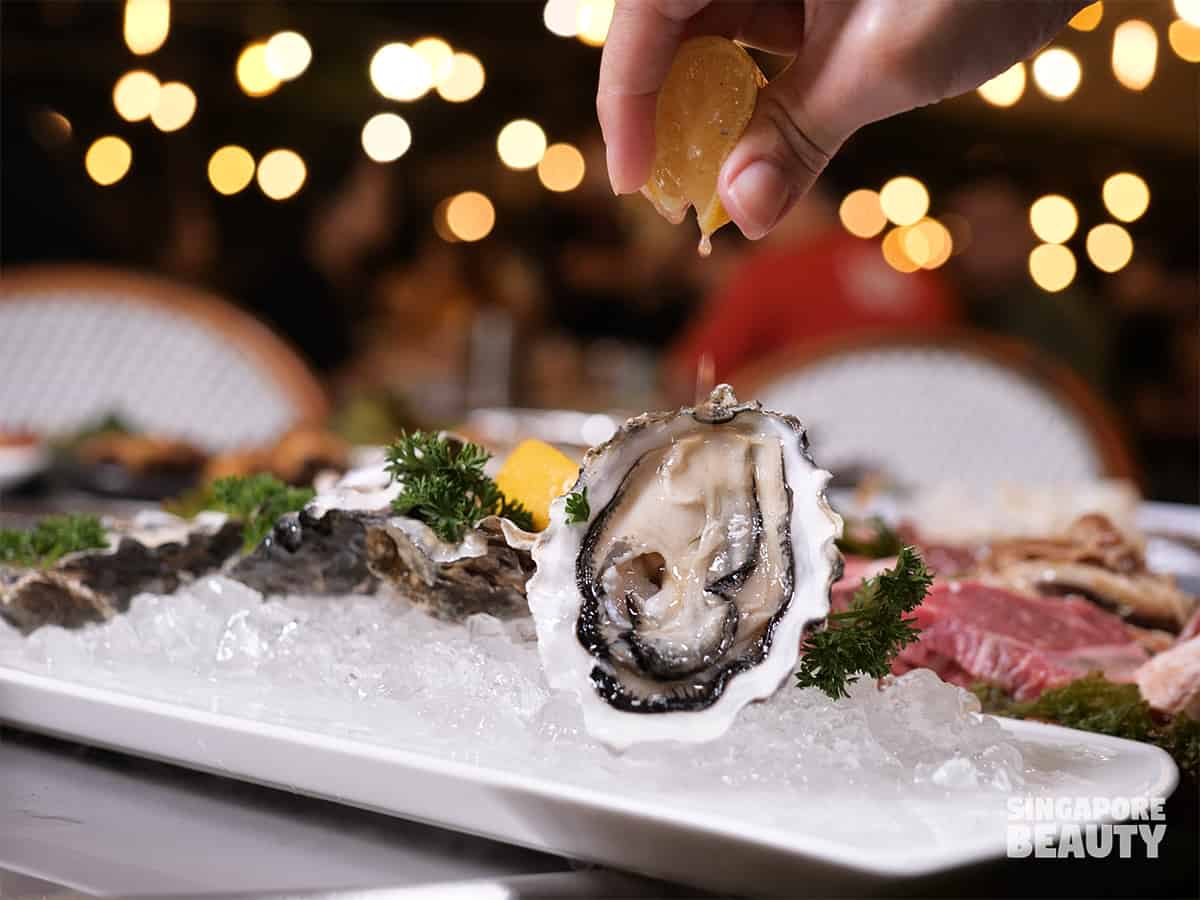 Shucked live oyster served with lemon wedges or a dressing of your choice is also part of the buffet. Slurp these creamy briny beauties with the in-house beer promotion for the perfect night out with your friends or family. Chill out with a bucket of Heineken @ $22 (5 bottles) or the beer of the day whilst stocks last.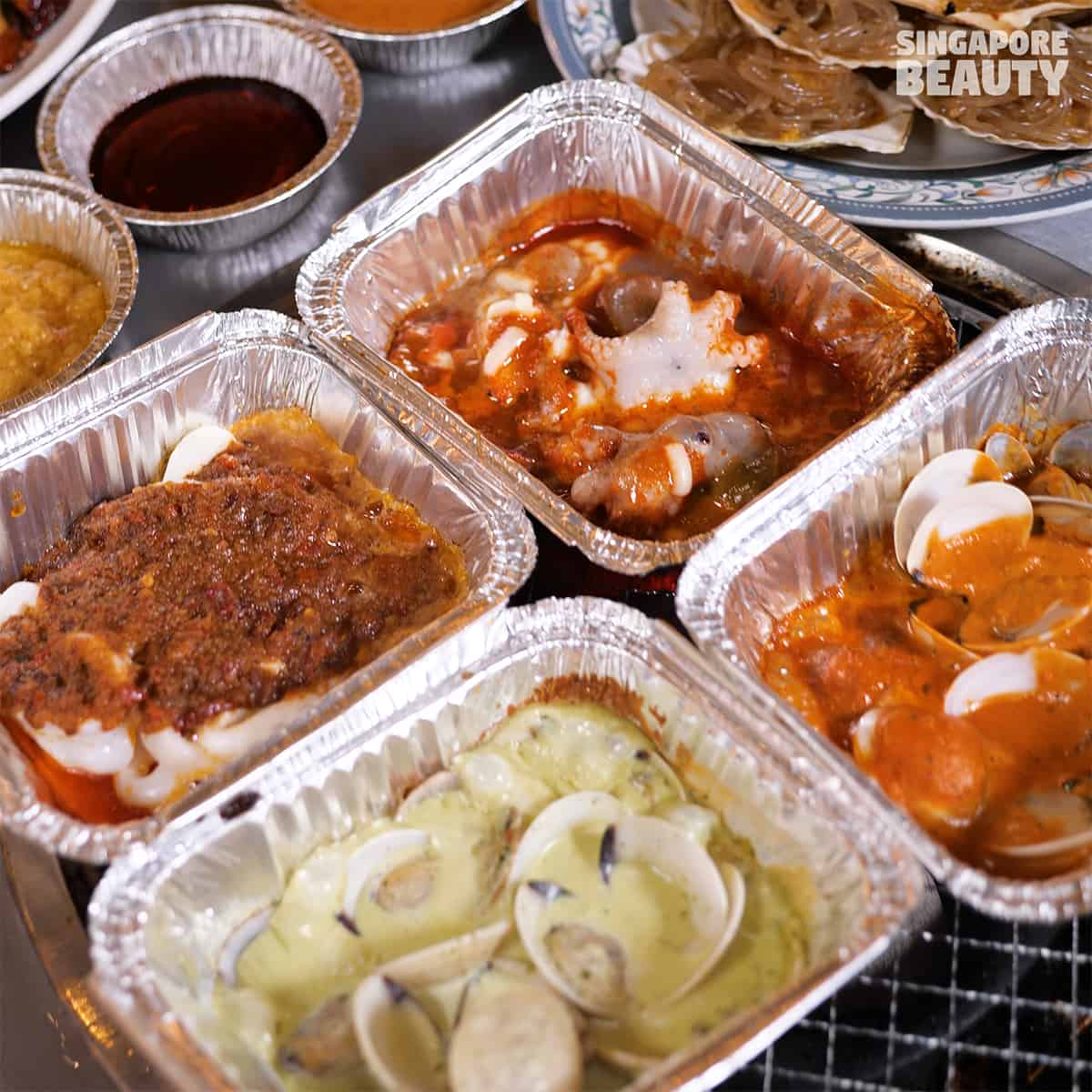 Barbecue some of their special seafood boat in Singapore's favourite sauce. These are marinated seafood such as basil cream clams, kechap manis squid, sambal rings, Thai Tomyam mixed seafood, Korean Gochujiang octopus with cheese and more.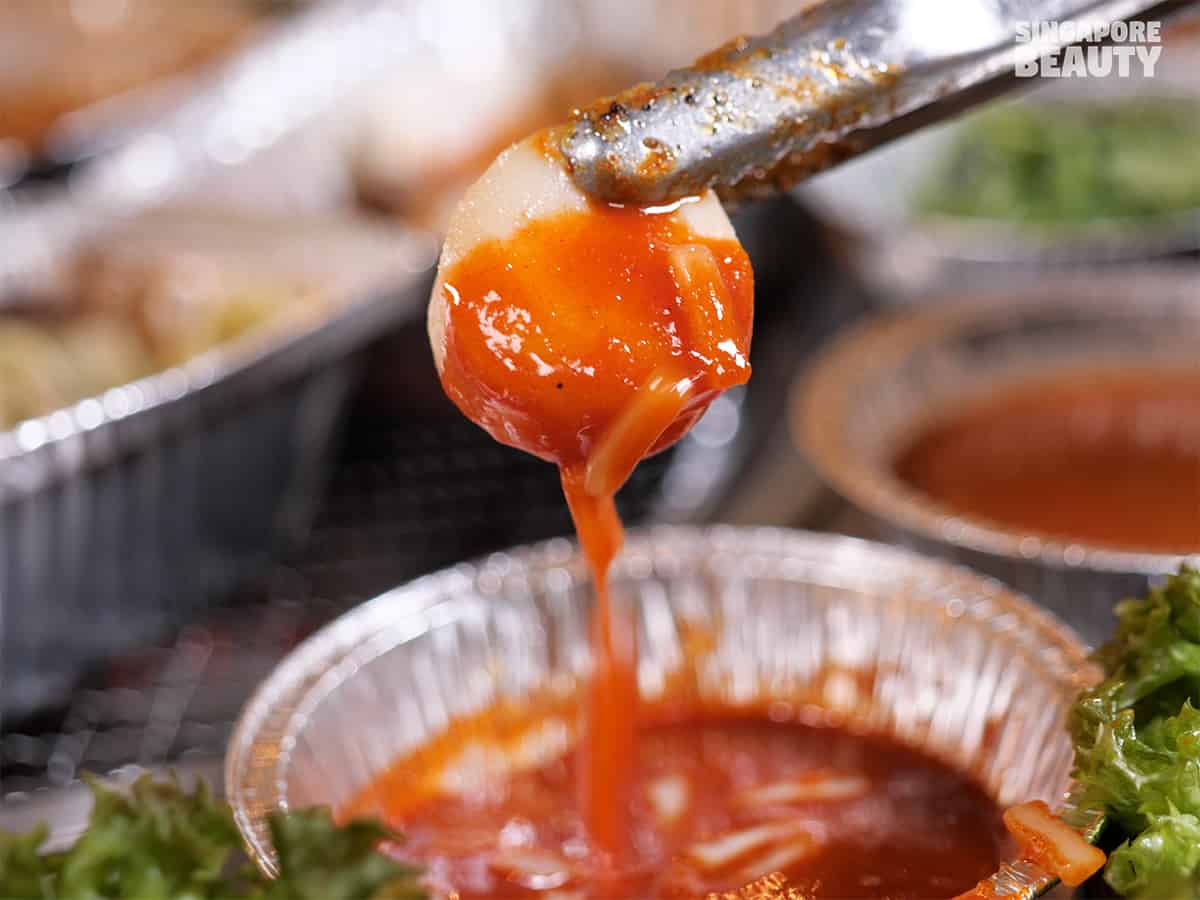 With 20 types of dipping sauce and condiments to tease your taste buds and enhance the sizzling hot barbecued meats and seafoods.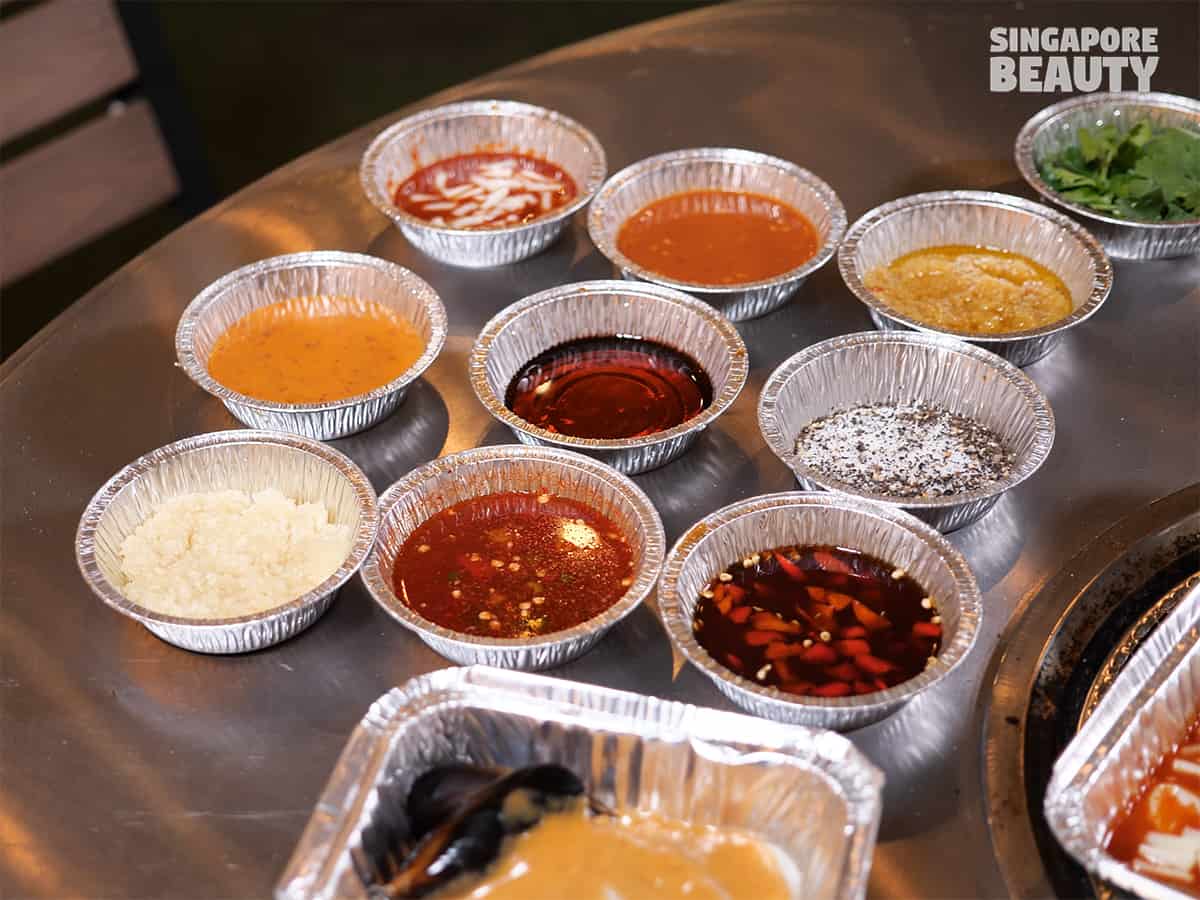 Enjoy The Three Peacocks uniquely made in house sauce such as sambal, belachan, special Thai chilli sauce in red or green, Korean spicy sauce, sweet radish garlic sauce, special peacock dip, sukiyaki sauce, triple cheese and more.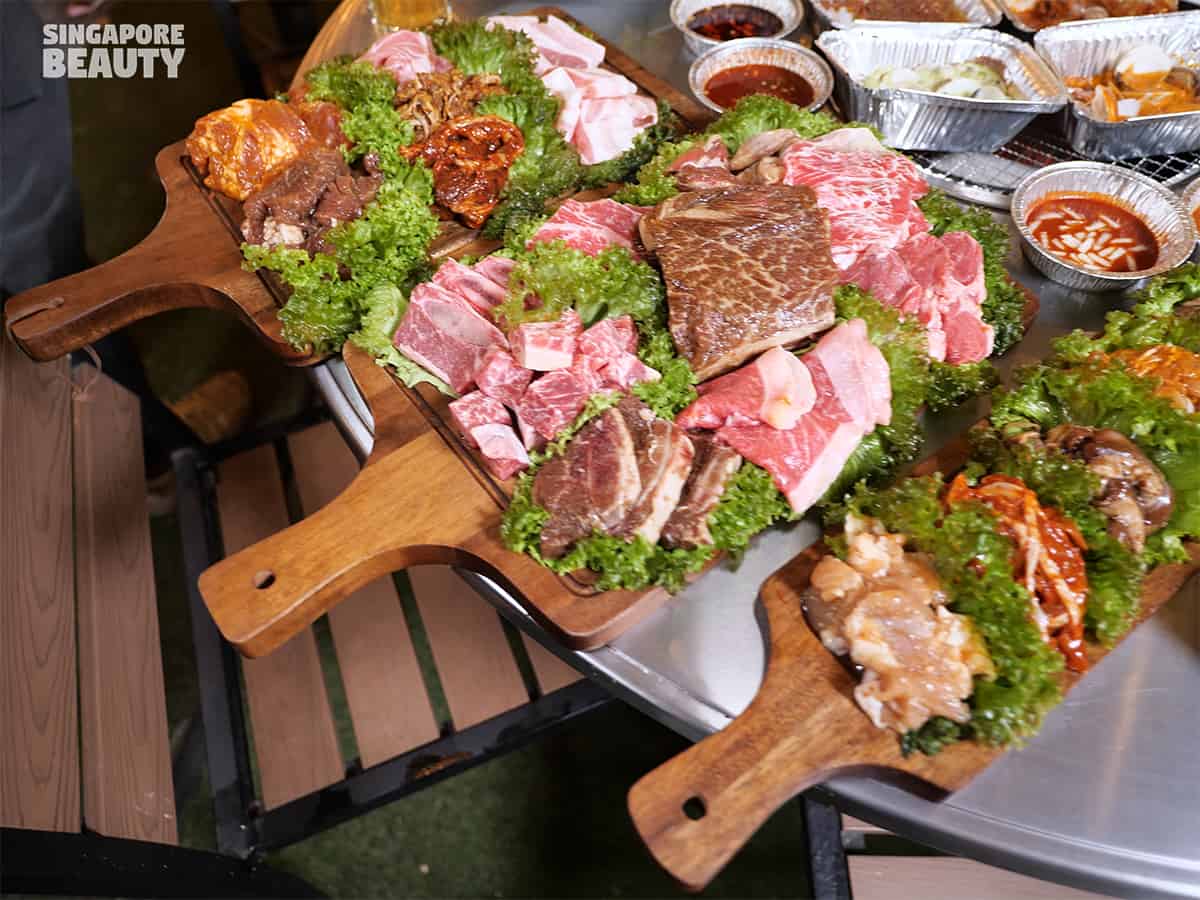 There are more than 30 types of meat such as premium wagyu cubes, marinated chicken and yakiniku type of pork cuts.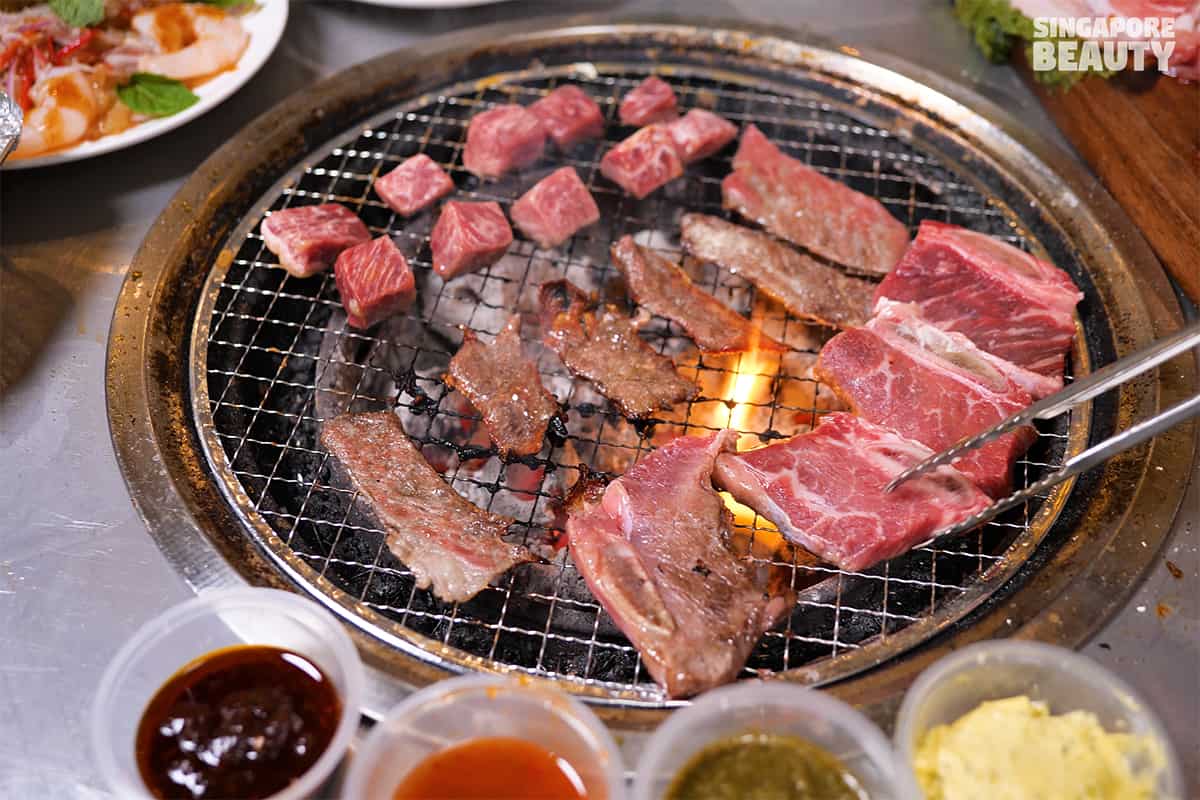 Get the premium pork selects such as black pork belly and collar in mala cumin, Korean spicy, tomyam marinade. For beef lovers, the wagyu cubes, slice, boneless short ribs, ribeye, US bone-in kalbi, big bone galbi gui and rumpcap are not to be missed.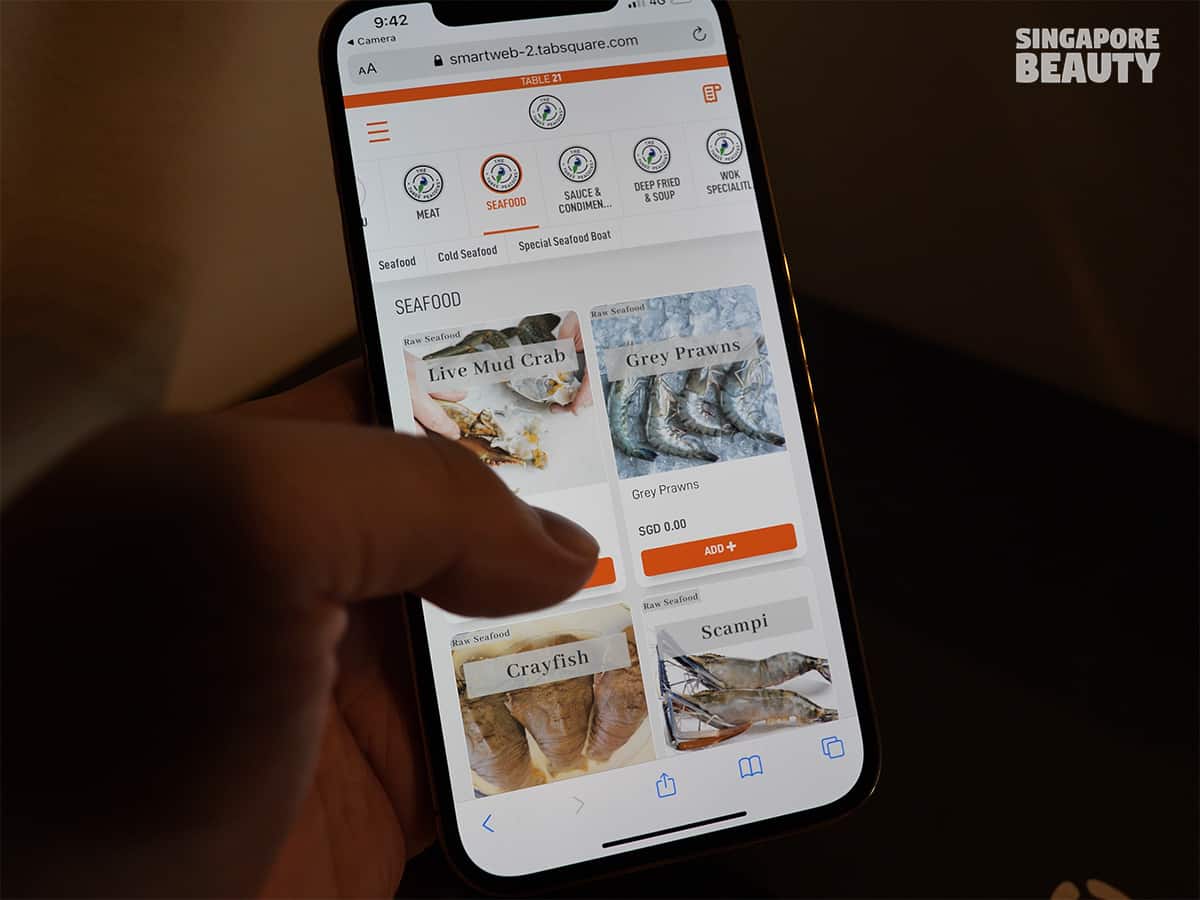 Get all your desired seafood, meats, sauce, condiments, finger food, soup, wok specialities under Taste of Asia, BBQ live station meat and seafood and Japanese teppanyaki delivered to your table with the click of your finger. The Three Peacocks has a easy to use no fuss scan QR code table service for ordering food. You can now sit back and relax while your food gets prepared, cooked and plated for you.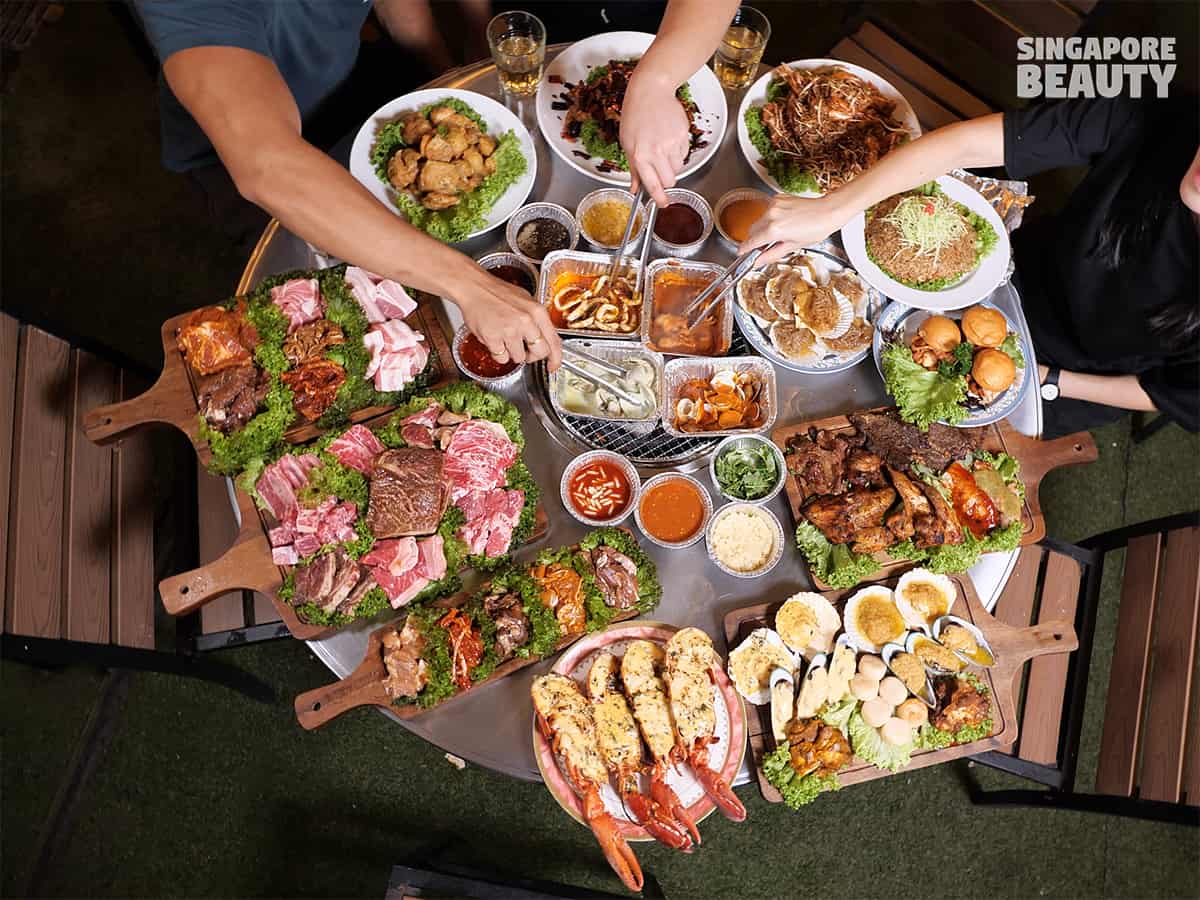 The Three Peacocks with more than 100 varieties of seafood, meats and ready to eats is waiting for you. Check out the price below to enjoy this massive BBQ marathon buffet. Make your reservation now!
The Three Peacocks BBQ Buffet (outdoor)
Contact: 6251 0213 (Only available after 12 pm)
Walk Ins are subjected to availability
Opening hours : 5pm to 11 pm daily
Last reservation @ 9.00 pm
Last Order @ 10.00 pm (Weekday)
Last Order @ 10.30 pm (Weekend)
Location: 8 Port Rd, Singapore 117540 Labrador Park
Free parking (lots of space)
Shuttle bus is available at Labrador Park MRT Exit A
Shuttle bus timing 5.30 pm to 10.30 pm (every 30 minutes intervals)
Upgraded to QR CODE ordering
Non Alcoholic Beverages included
(Weekday) – Time Limit: 3 Hours
(Weekend) – Time Limit: 2.5 Hours
Weekday
Adult: $56 Nett
Kids: $34.10 Nett
Senior: $55 Nett
Weekend +$5 Surcharge
Adult: $69.90 Nett for PH & Eve of PH.
Add Shabu Option to your BBQ Buffet for $22 Nett to enjoy both Shabu & BBQ
Brought to you by The Three Peacocks