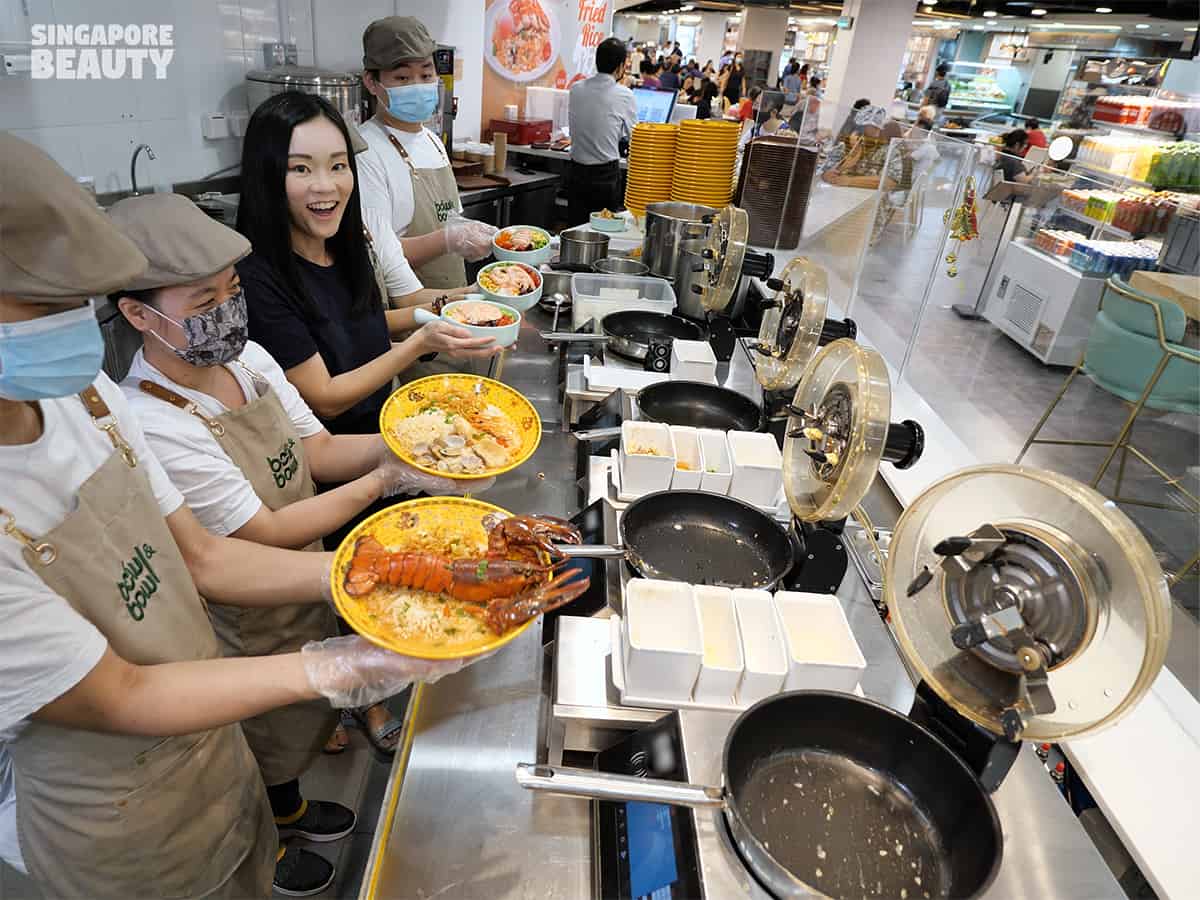 Singapore's first robot egg fried rice with Pao fan & tongkat ali mala is now available at Bowl & Bowl at Toa Payoh Hub. They are famous for their egg fried rice with generous topping for a balance diet. Recently, they have expanded their menu with more seafood selection and even herbal chicken.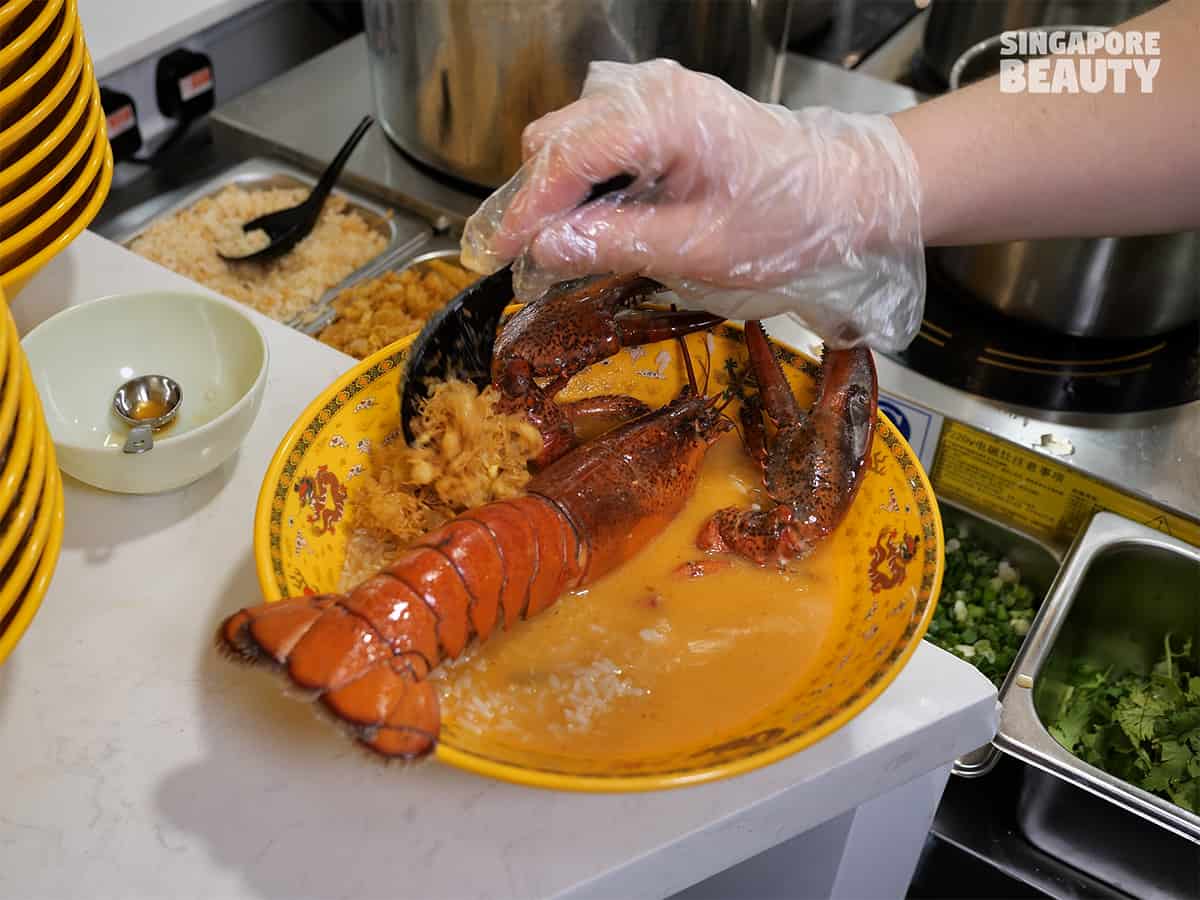 This is the latest addition to their fried rice menu. Bowl & Bowl Boston lobster Pao Fan is priced at $18.80 for half a lobster with pao fan in savoury pork bone broth topped with rice pops and fried egg floss.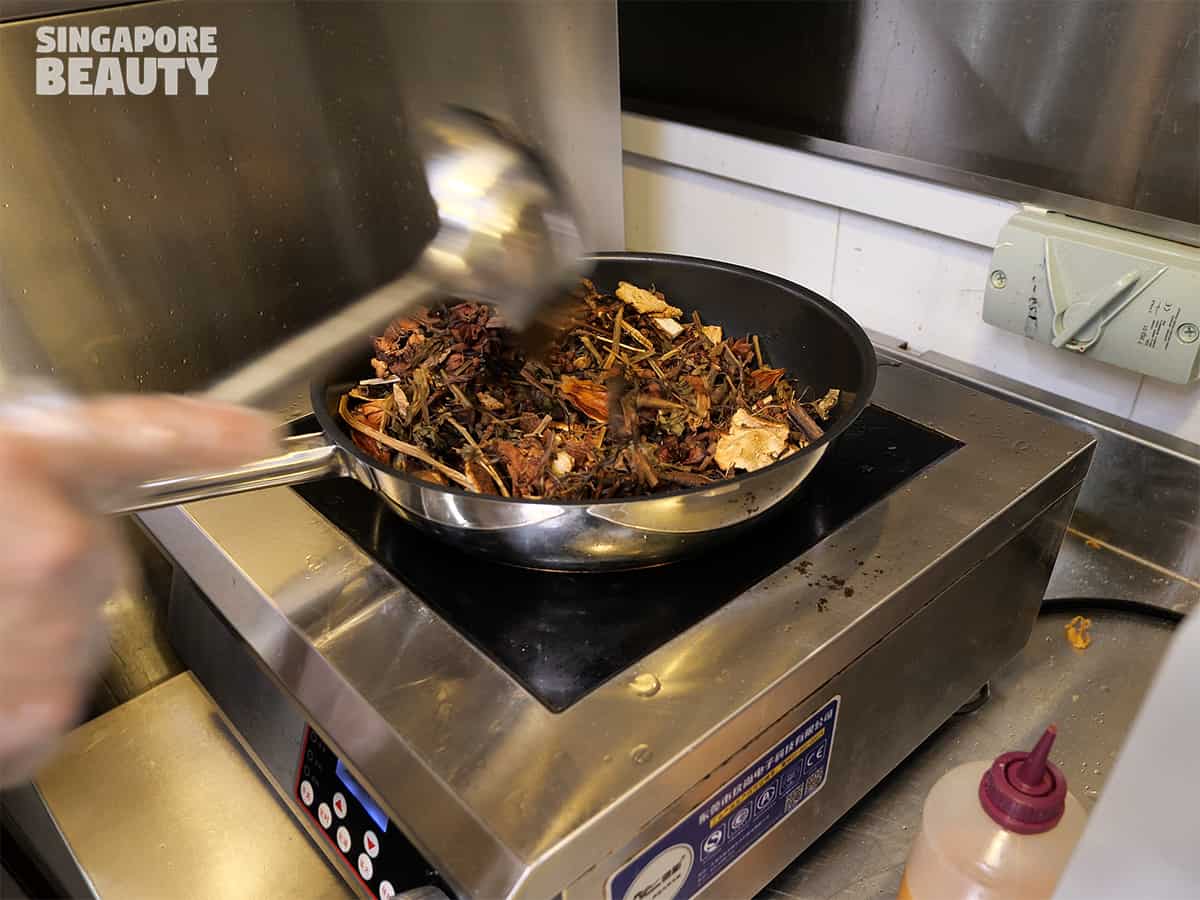 The broth is made with over 10 types of herbs including Tongkat Ali for the spicy mala version. According to the chef of Bowl & Bowl, this Tongkat Ali herb has nourishing properties and is beneficial for health.
The pork bones broth is boiled till a golden rich consistency and mala oil is added to create the mala seafood pao fan. This mala oil is specially formulated by the chef of Bowl & Bowl to create their version of the mala spicy pao fan.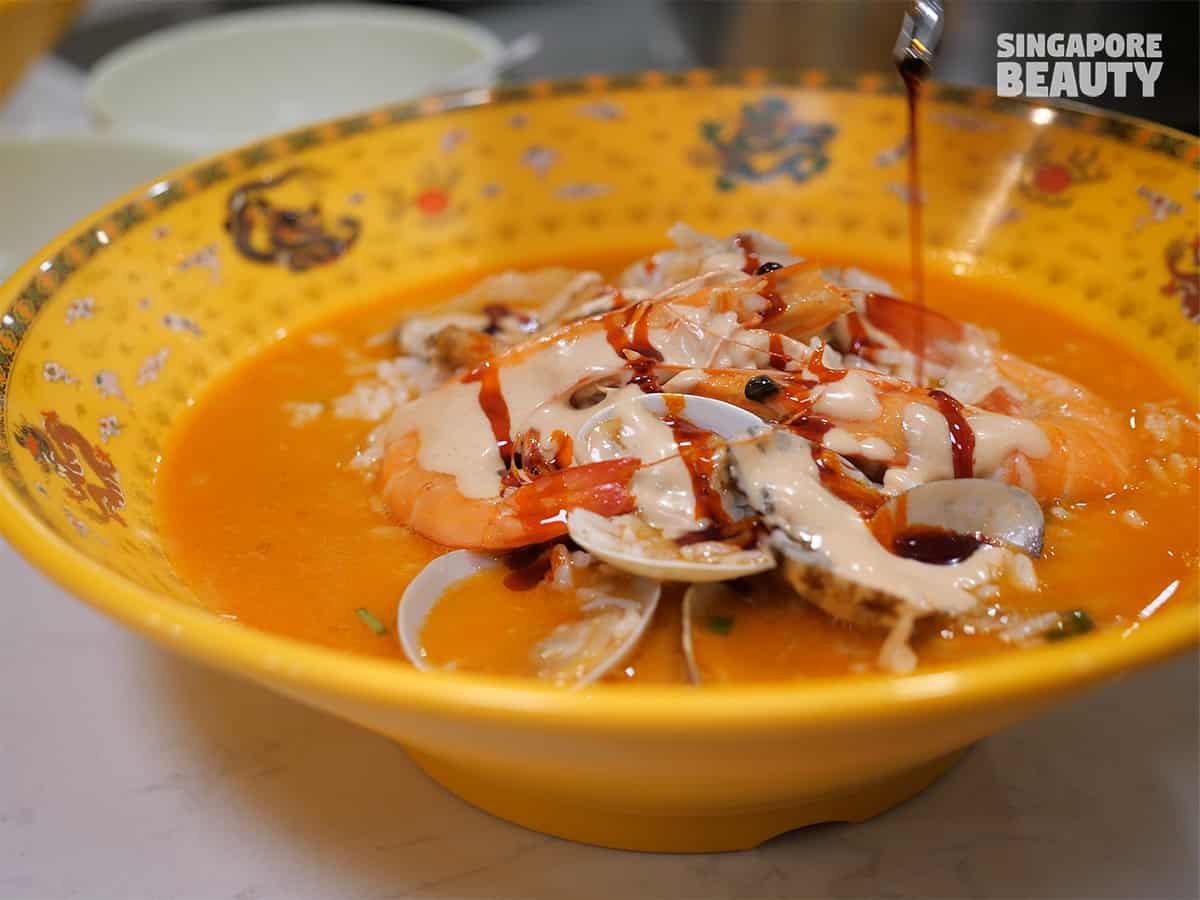 The mala oil is added atop the mala spicy seafood pao fan instead of into the broth while cooking. According to the chef, this is a different version of mala pao fan that is different from the mainstream type of pao fan. You have to give this avant garde mala pao fan a try.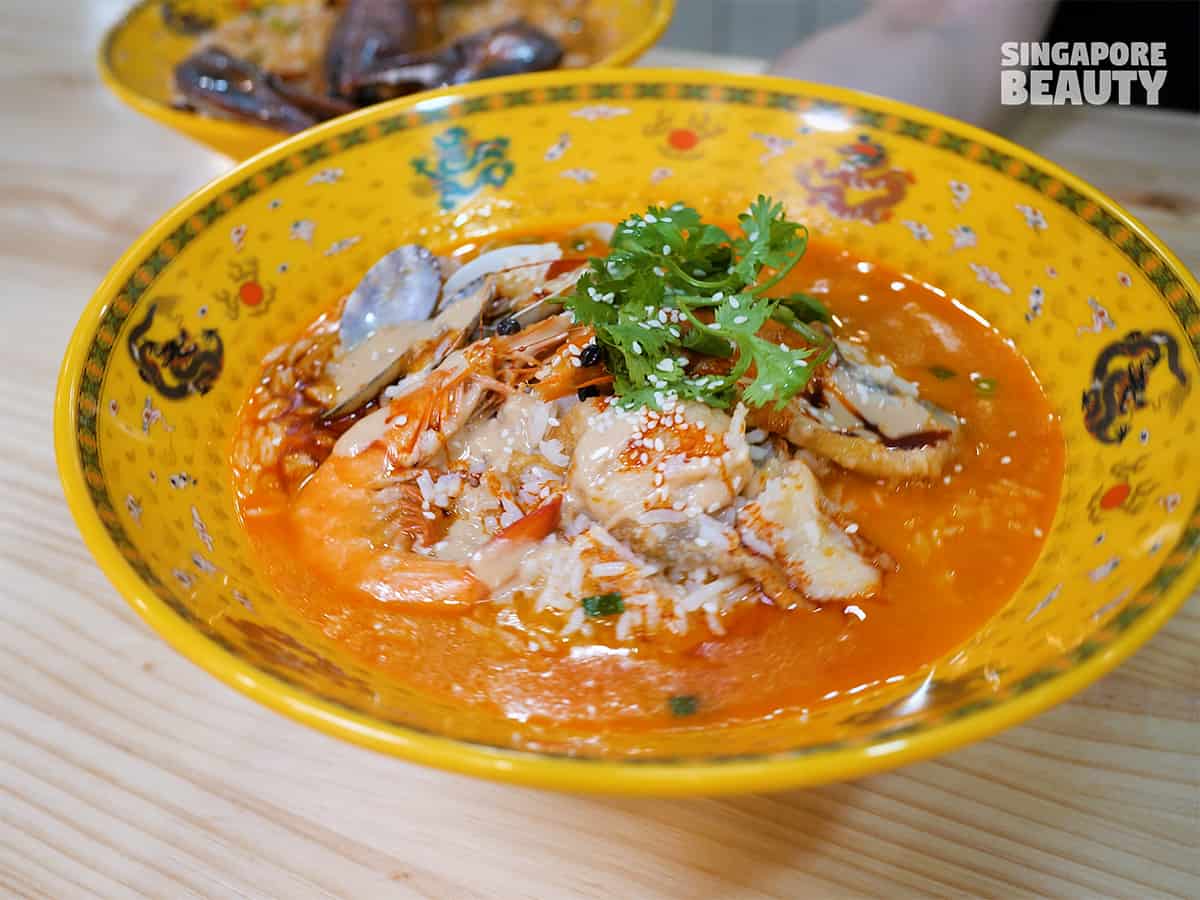 The seafood mala pao fan comes with soaked rice with crispy rice pops, sliced fish, prawns and clams. It is drizzled with sesame nut sauce and mala oil for extra kick.
Get their Boston lobster pao fan in either original or mala spicy version if you are craving for some meaty crustacean. Top up for a whole Boston lobster pao fan, if you are sharing with your love ones.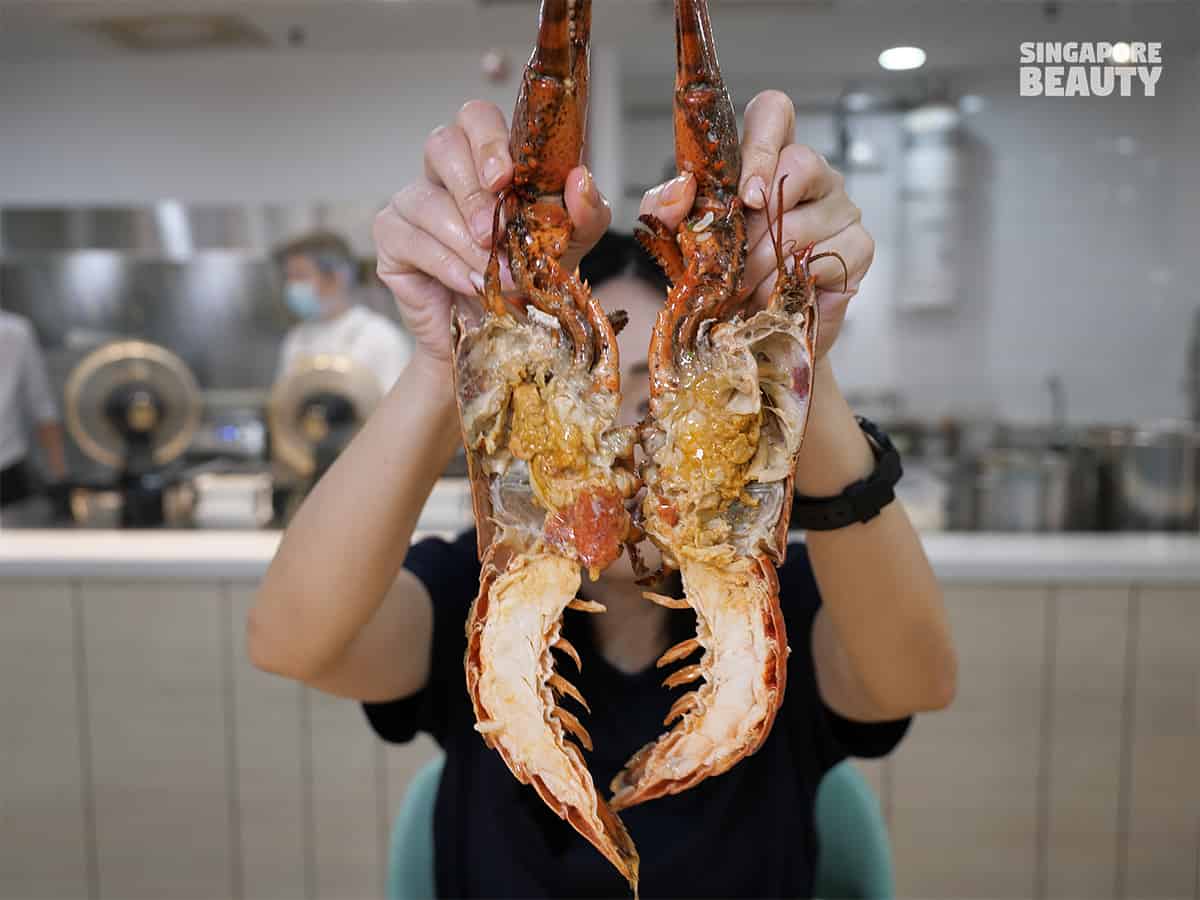 The Boston lobster are poached and cut into halves before serving. According to the Chef, the live Boston lobster used in their pao fan has a better texture. For those who enjoy tomalley, you can mix these with the pao fan for a richer more seafood briny flavour.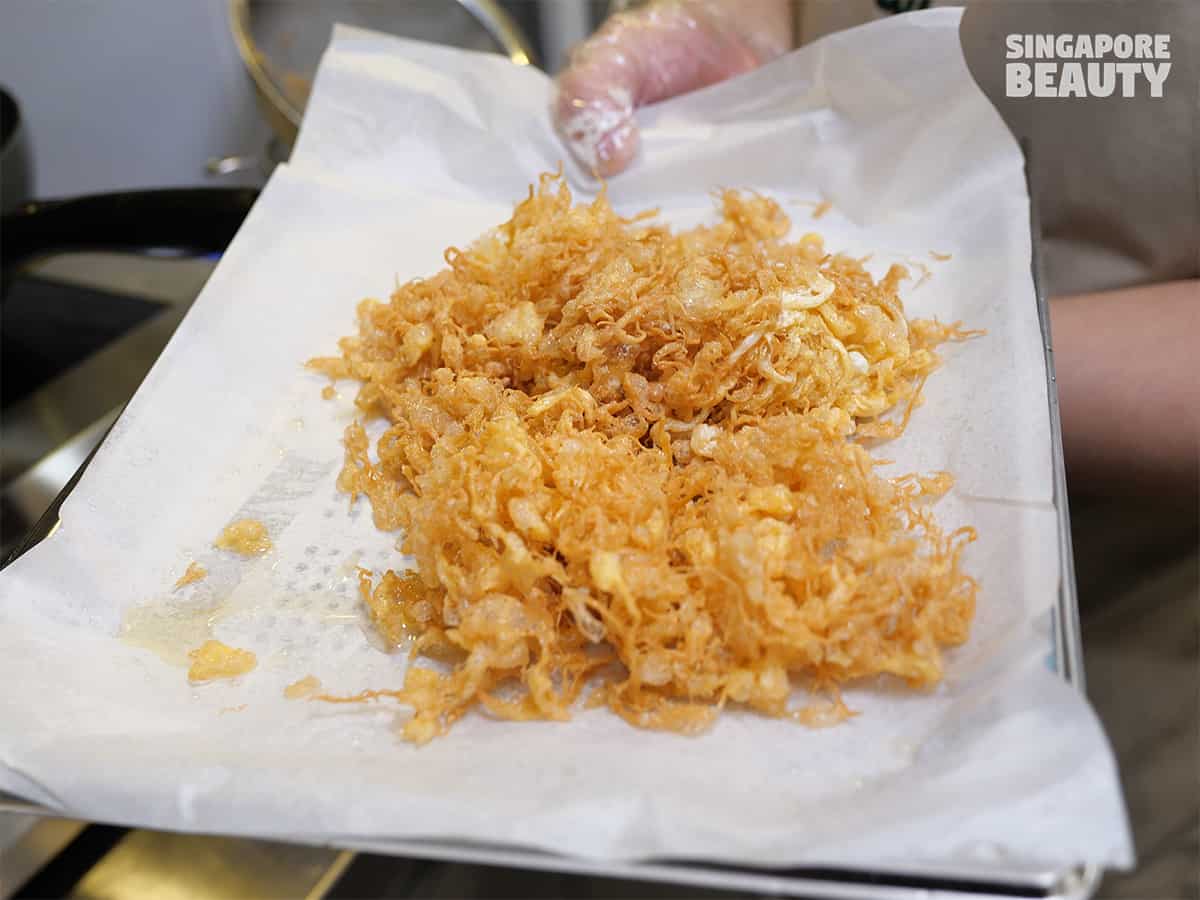 The egg floss is fried to a crispy with an addictive flavour and aroma. The addition of egg floss adds some fluffy texture to the pao fan and soaks up the savoury broth.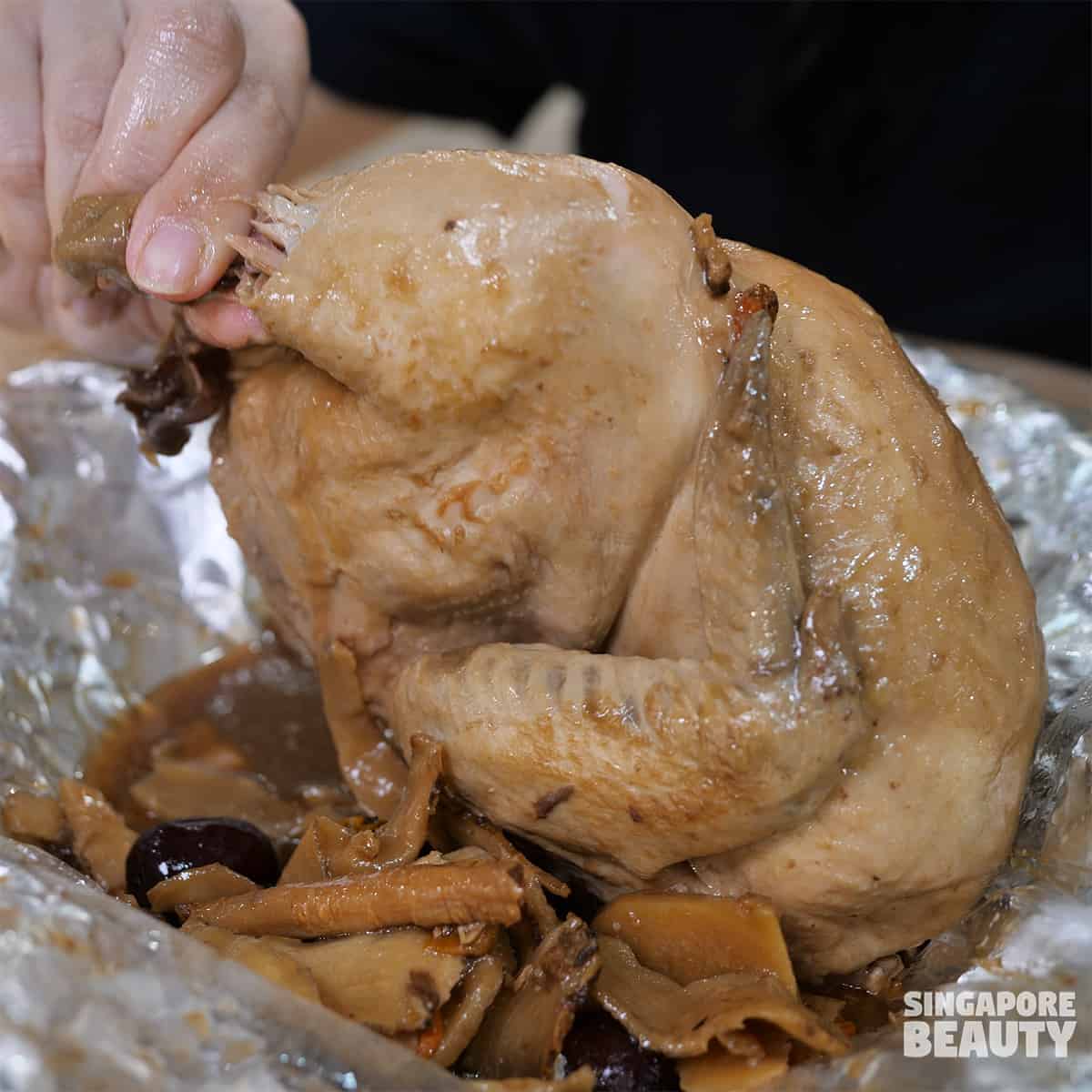 The herbal chicken is part of their expanded menu items. The chicken is well marinade and steamed thrice to infuse the herbal flavours into the chicken. The chicken sit in a pool of rich collagen herbal flavour gravy which you can slurp up and drizzle over a bowl of their steamed rice or fried rice for extra punch. Must Try!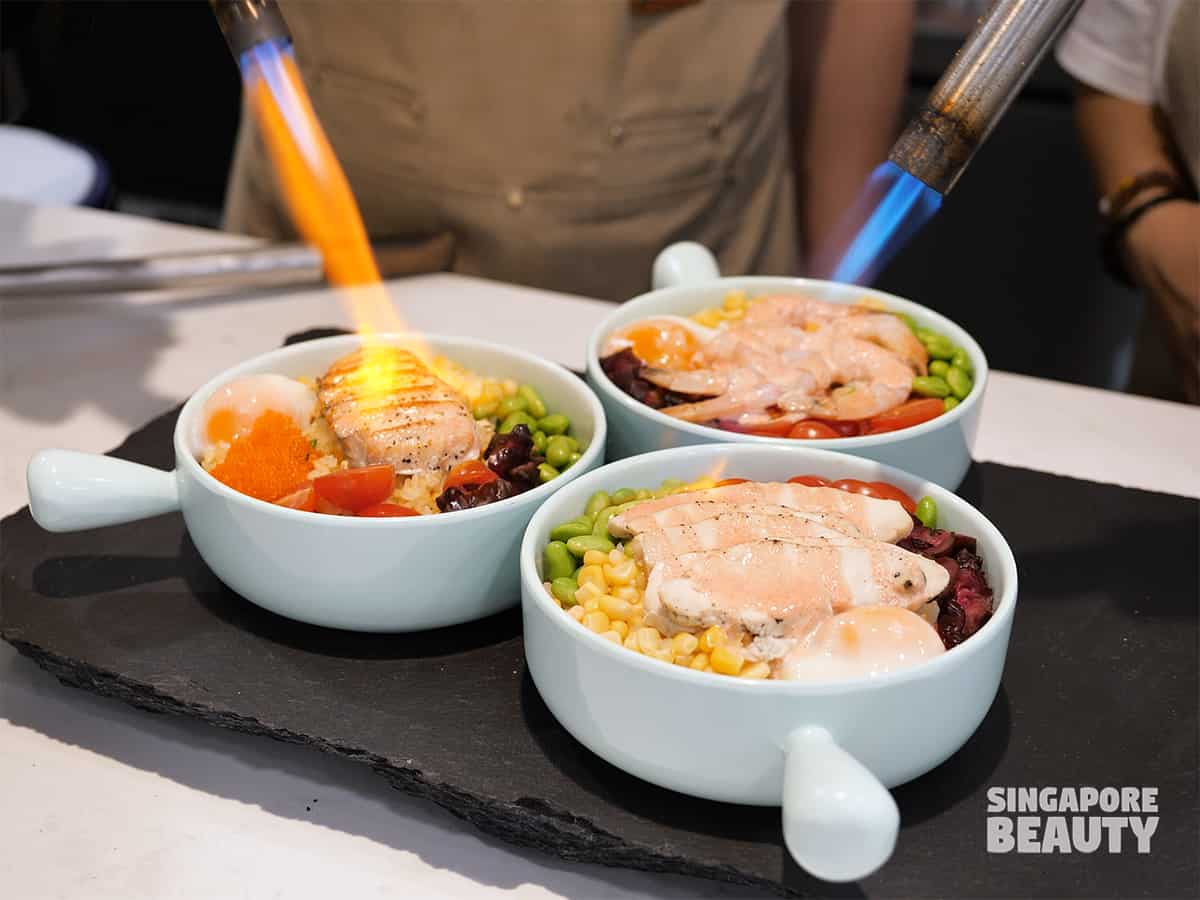 The must try food are the egg fried rice. The egg fried rice comes with choice of mains such as mentaiko salmon, sous vide chicken breast or shrimps.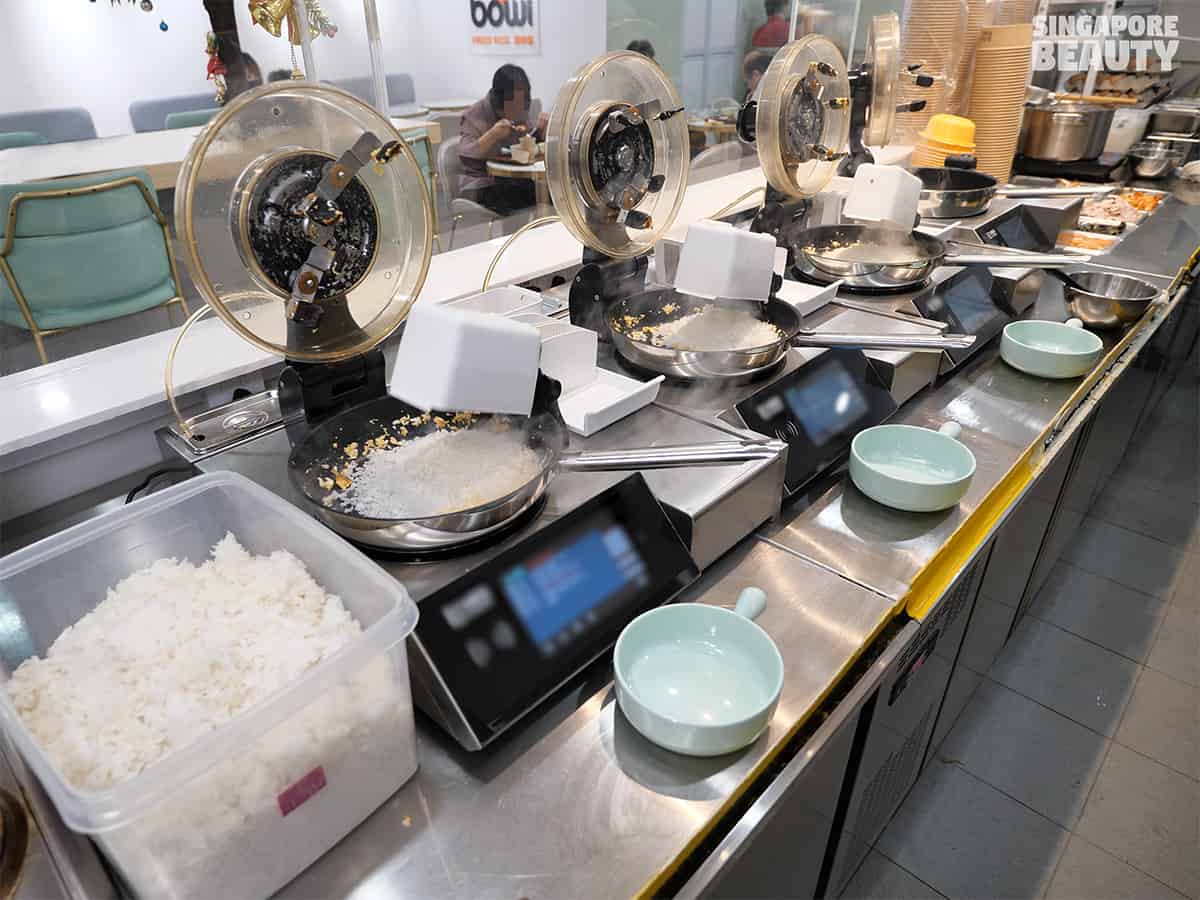 At Bowl & Bowl, these fried rice are cooked by their robots. The ingredients are prepared by the human servants and loaded on the automated train carriage besides the robot cooking pans.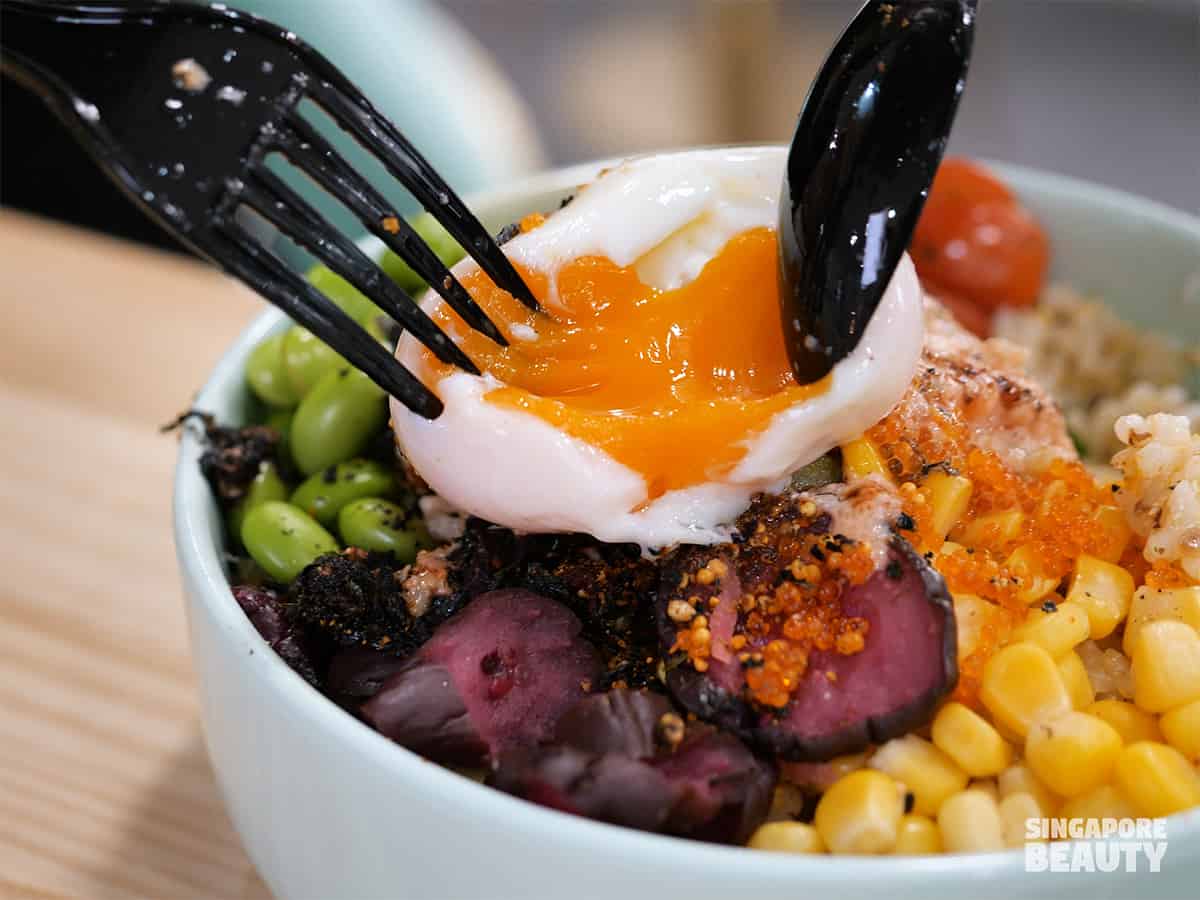 Topped with torched mentaiko chicken, salmon or prawn as the mains. Each bowl of egg fried rice also comes with toppings such as lava egg, edamame, corn, cherry tomato and pickles.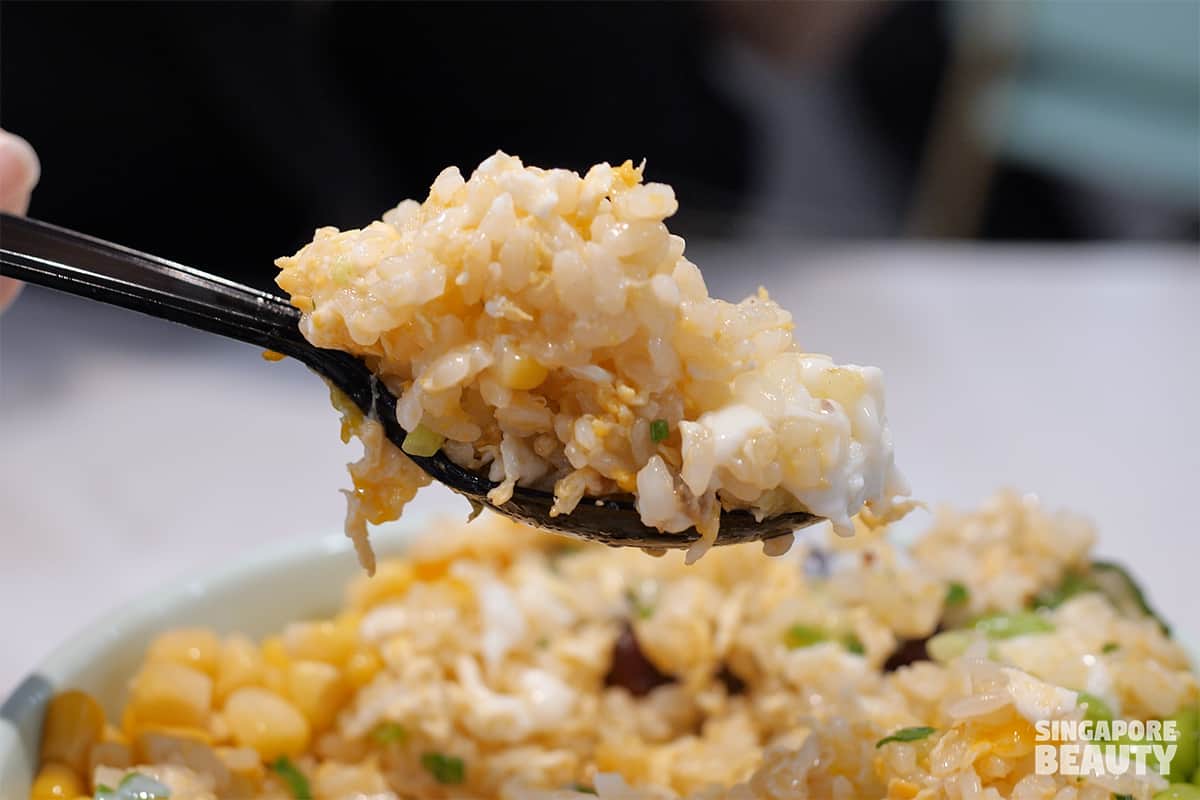 Check out these fluffy egg coated fried rice that is oozing with egg aroma. The rice is extra fluffy as these are steamed and air dry daily for better texture before frying.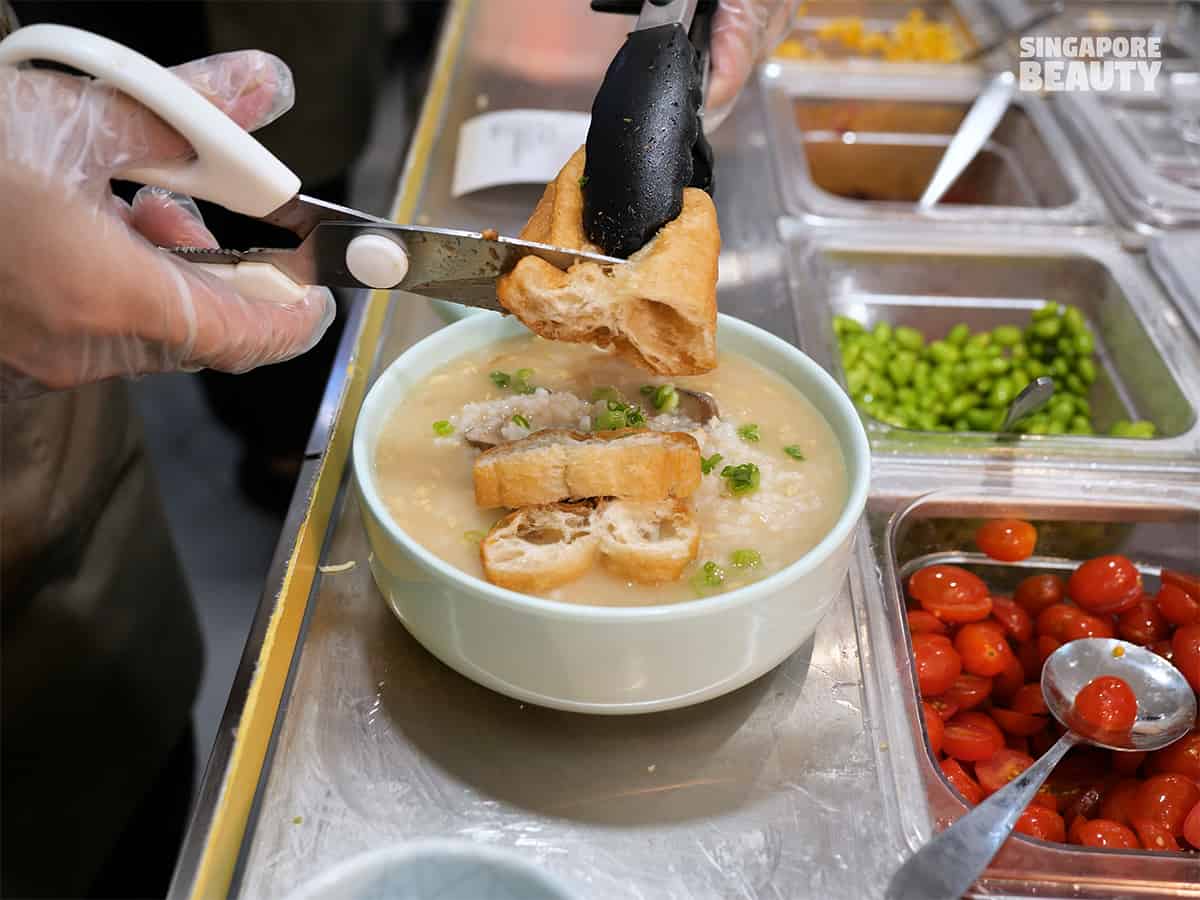 Do check out their old school porridge that is available in limited quantity daily.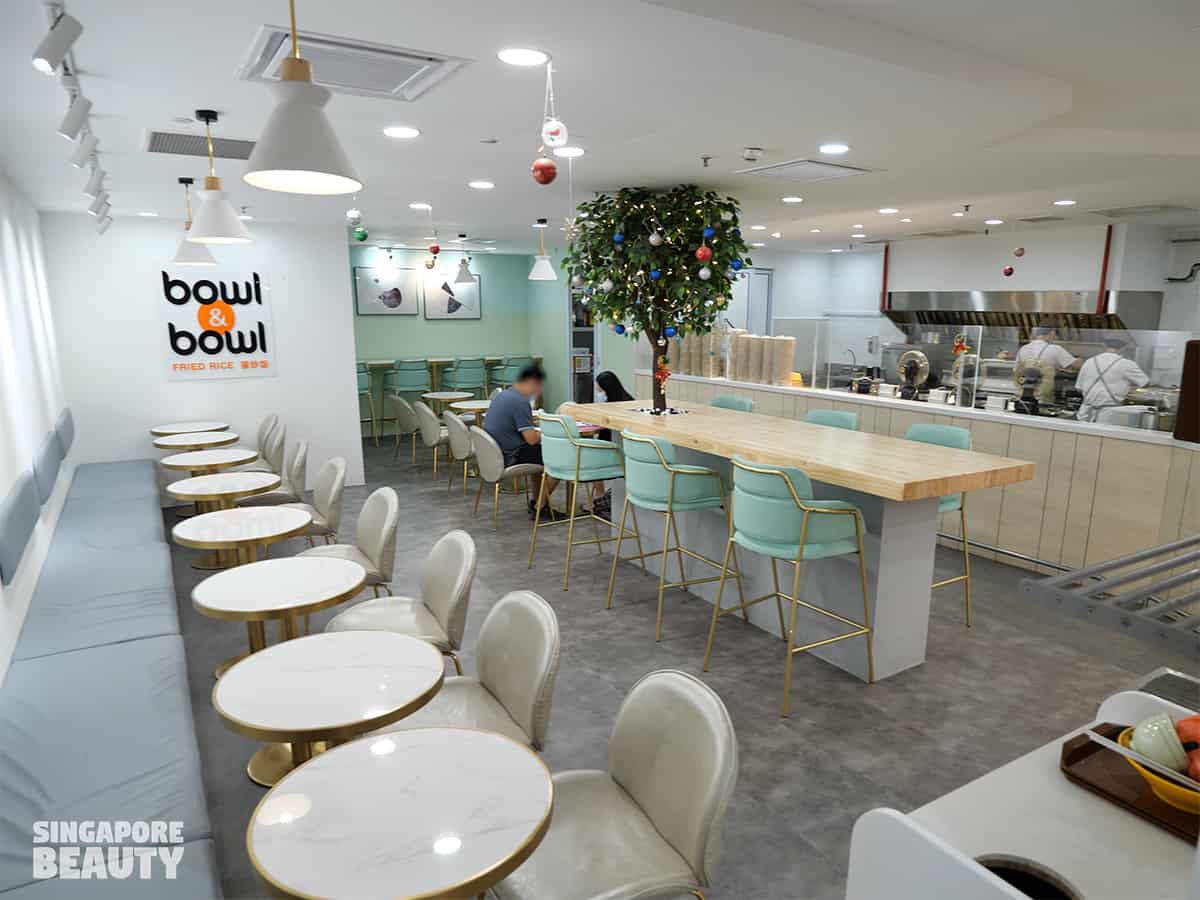 Head over to Bowl & Bowl Today for the new Live Boston lobster pao fan, Singapore first robot egg fried rice, old school traditional porridge, herbal chicken and more.
Bowl & Bowl
Location: 480 Toa payoh Lor 6, #B1-01,
R2 Gourmet Paradise @ HDB Hub
Singapore 31480
Opening hours:
1030am -0930pm daily
Telephone: (+65)98179106
Brough to you by Bowl & Bowl