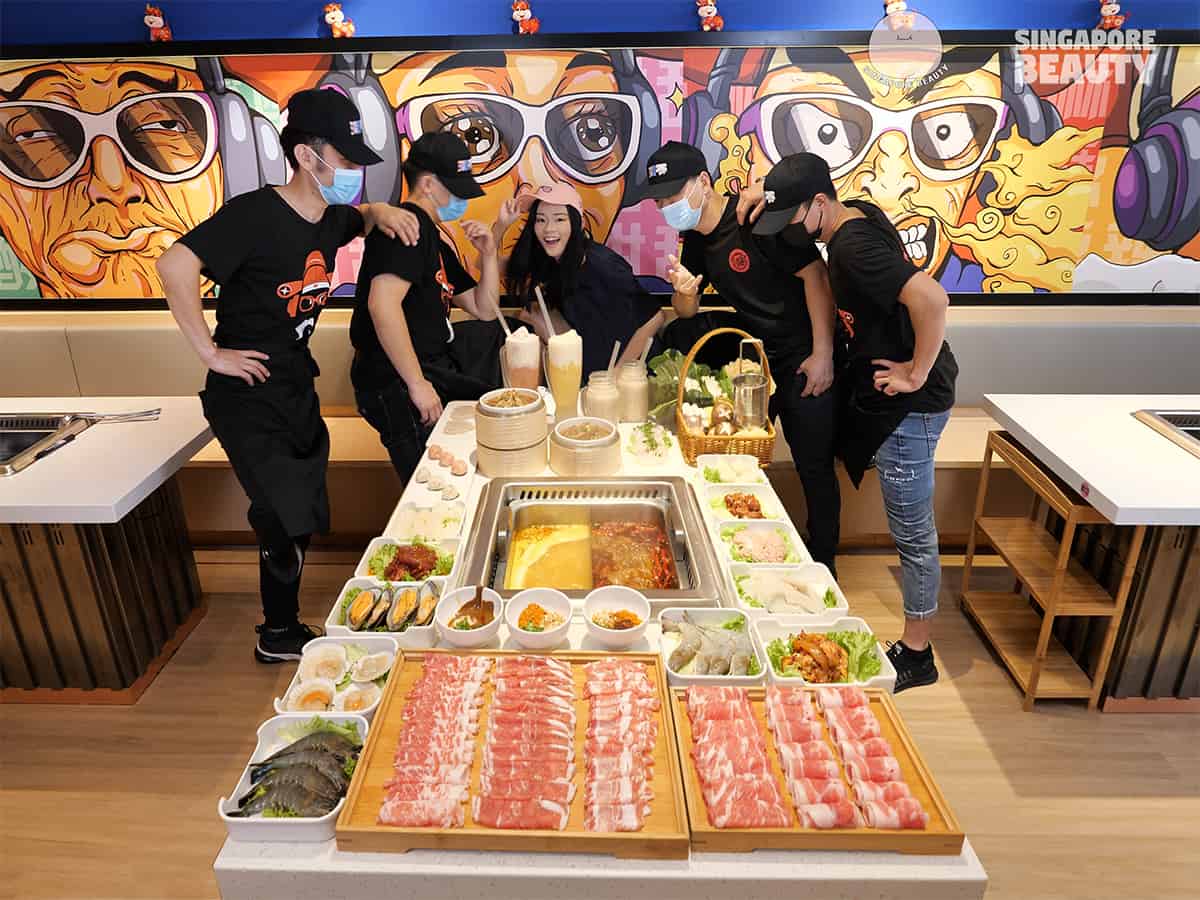 Hippot hotpot buffet is a newly opened place for steamboat along Liang Seah street. Opened on the 18th Jan 2021, near the Bugis shopping belt, this is one of the place to rest your feets and enjoy some cool drinks and food on their menu till late at night.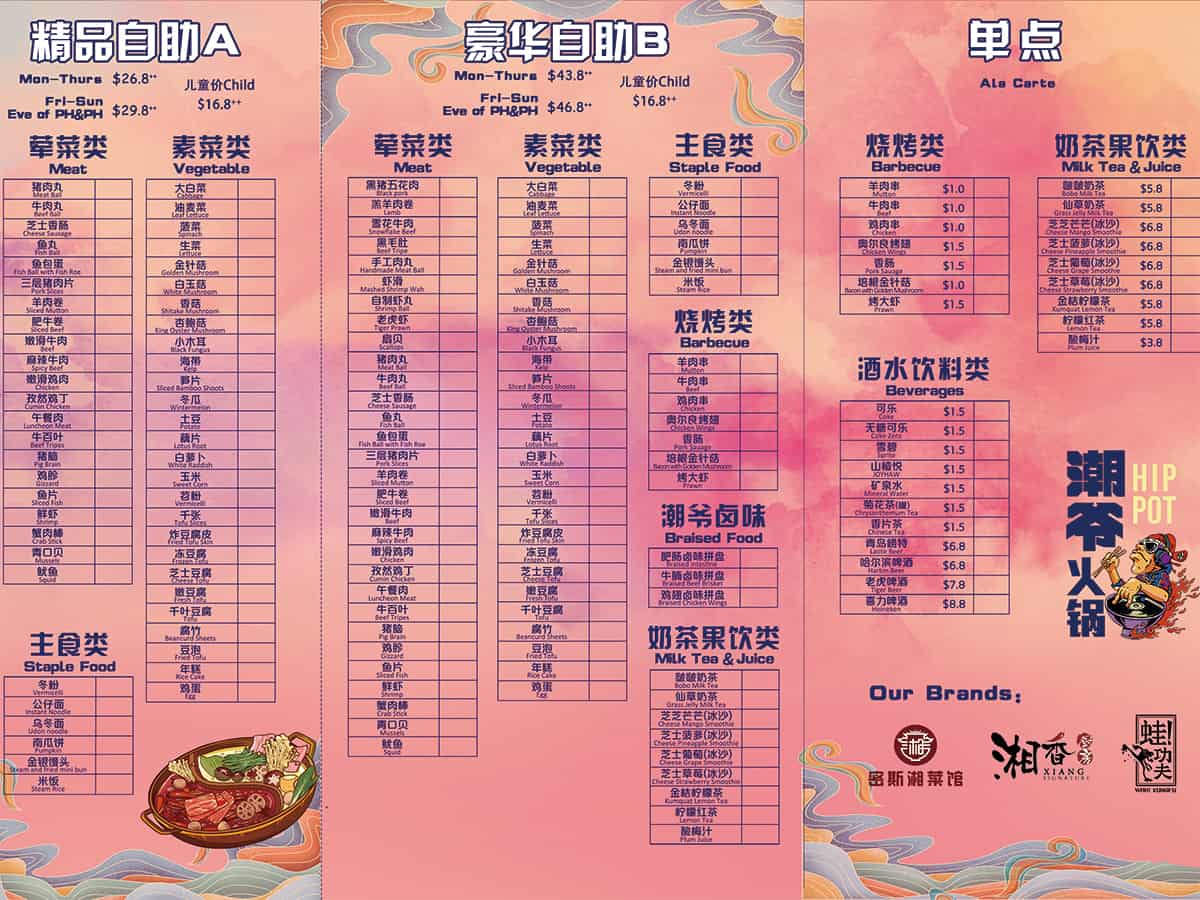 The menu of Hippot has 2 options of buffet, the basic buffet option A & the premium buffet Option B. If you are looking for something light, they also have a ala carte menu with drinks and bbq skewers. Check out the price for the hippot hotpot buffet above.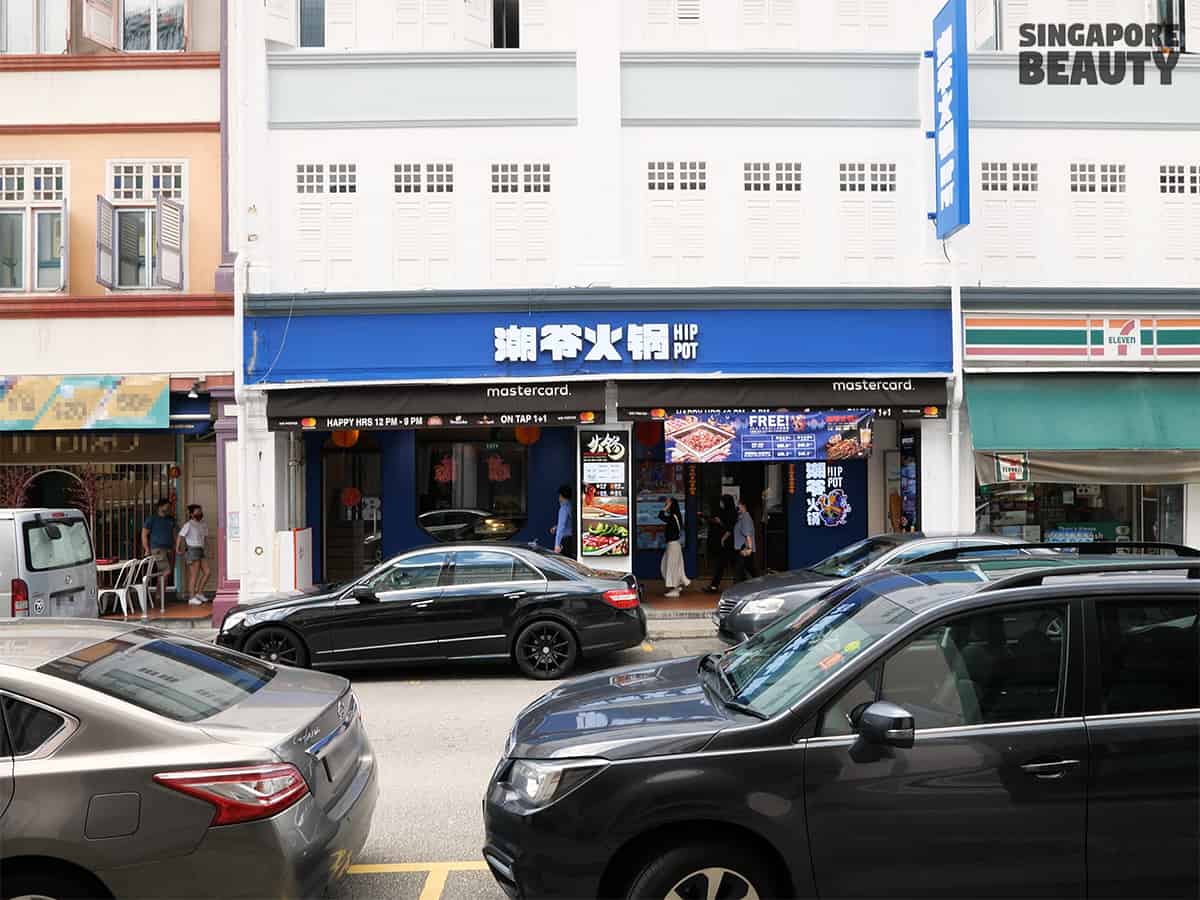 Hippot Hotpot buffet is conveniently located along at the start of the Liang Seah street stretch, a short walk from Bugis Junction shopping mall. House in a double storey shophouse, they have ample space for everyone. They also have parallel parking available along the shophouse. You can also park at nearby malls or along Tan Quee Lan street.
To make a reservation for this Hippot hotpot buffet, please call them at their hotline 69702898. They are open for CNY period as well, however do call them to check for the festive period surcharge for CNY eve, 1st and 2nd day of the new year. The daily pricing for the hotpot resumes to normal on the 3rd day of CNY.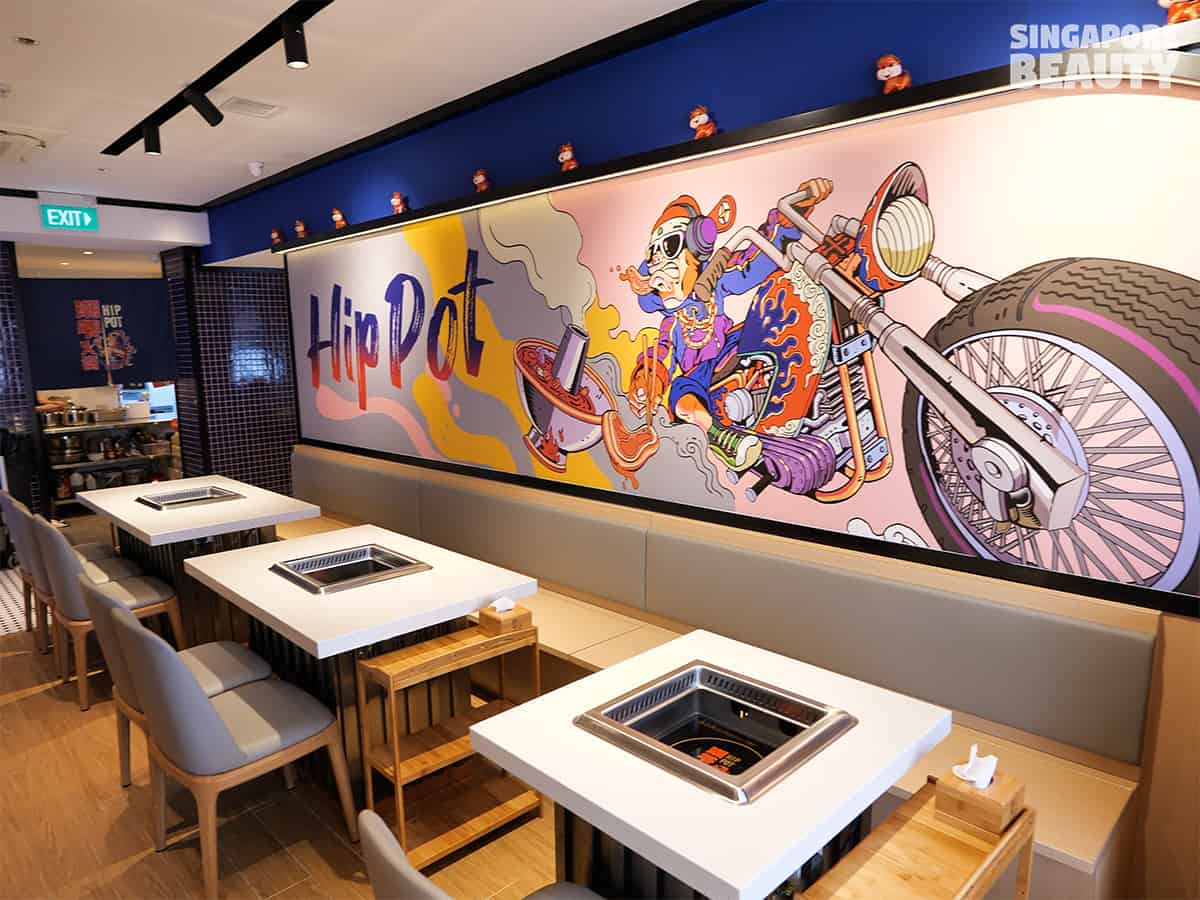 The interiors of the restaurant are designed tastefully with hipster murals, geometric wall, floor and wall tiles.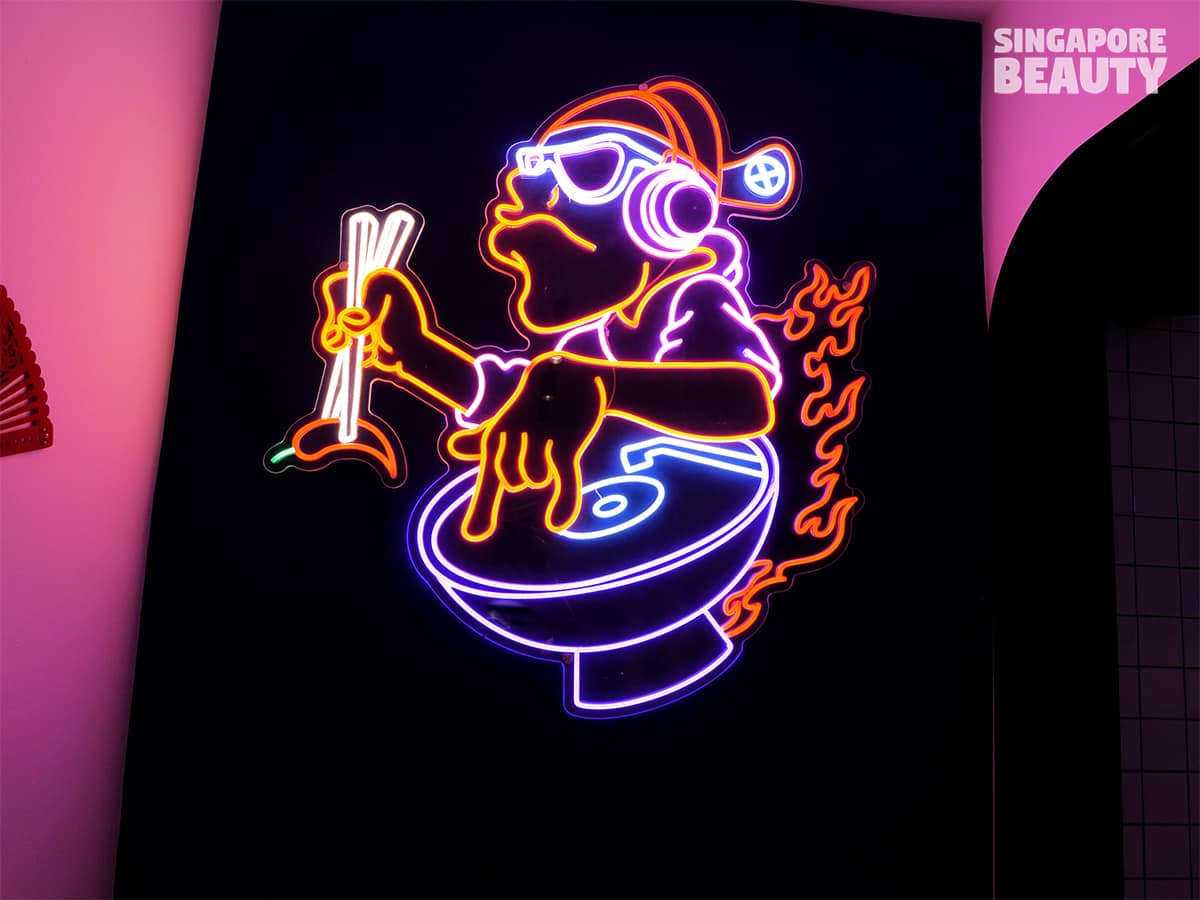 This is their mascot for the Hippot Themed restaurant. His name is Chaoge meaning fashionista in Chinese.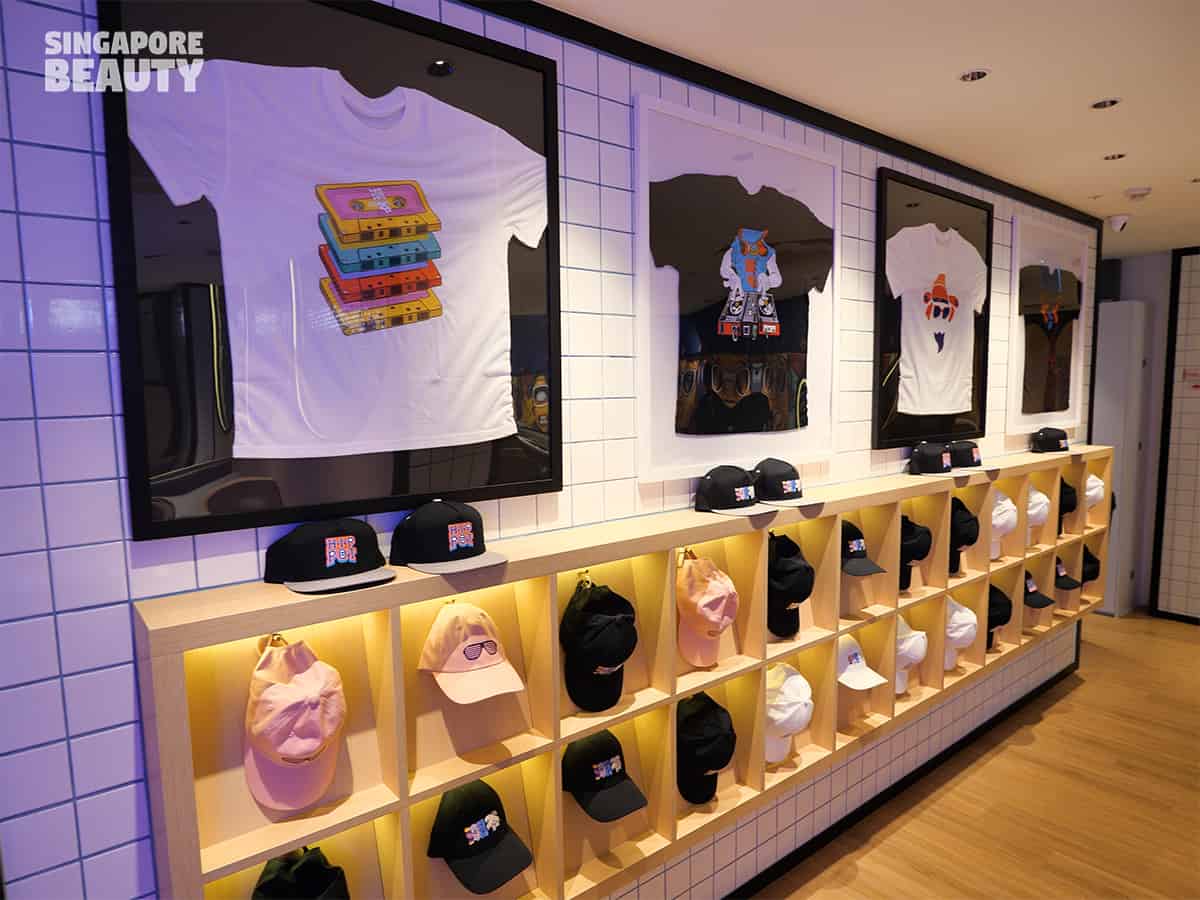 Together with this uniquely designed mascot, you can also get some of their merchandise in this restaurant. The merchandise includes tops and caps with the mascot and restaurant name in printed and embroidery style.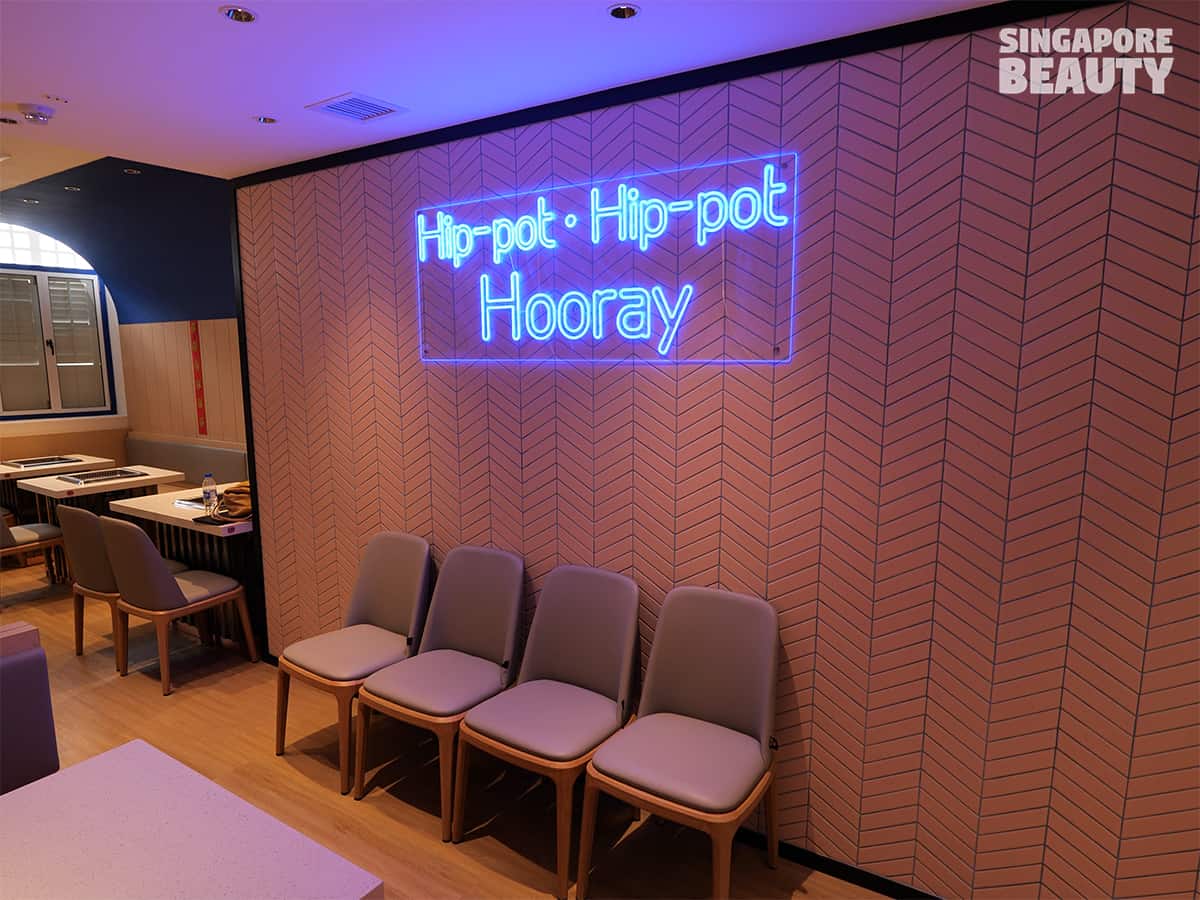 You can also find some gram worthy neon signs with funky slogans and catchy puns some of their walls.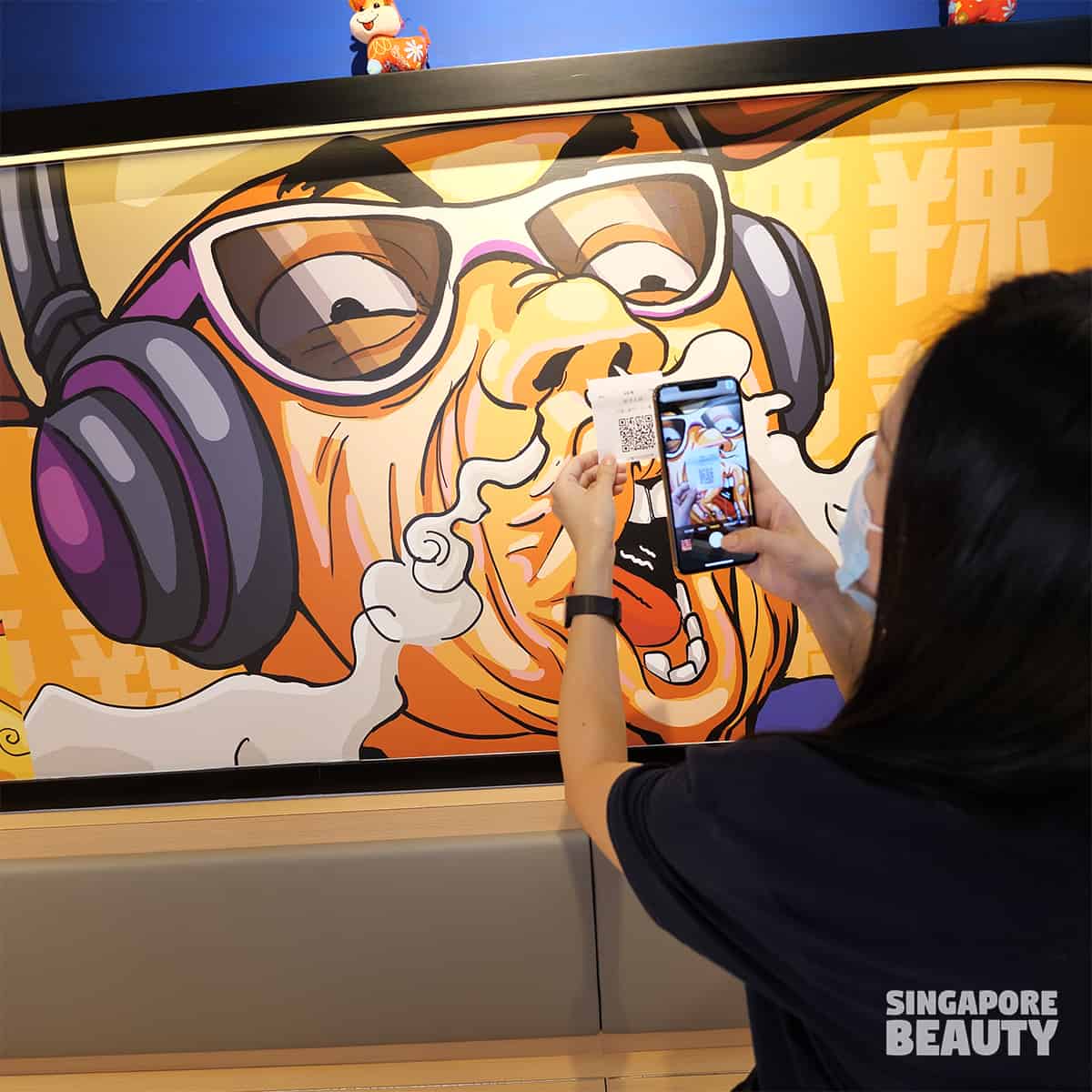 With these unique selling points, Hippot hotpot restaurant up her game with a comfortable dining environment in style. You can order all the food on their menu with the click of a finger by scanning the QR code issued to you.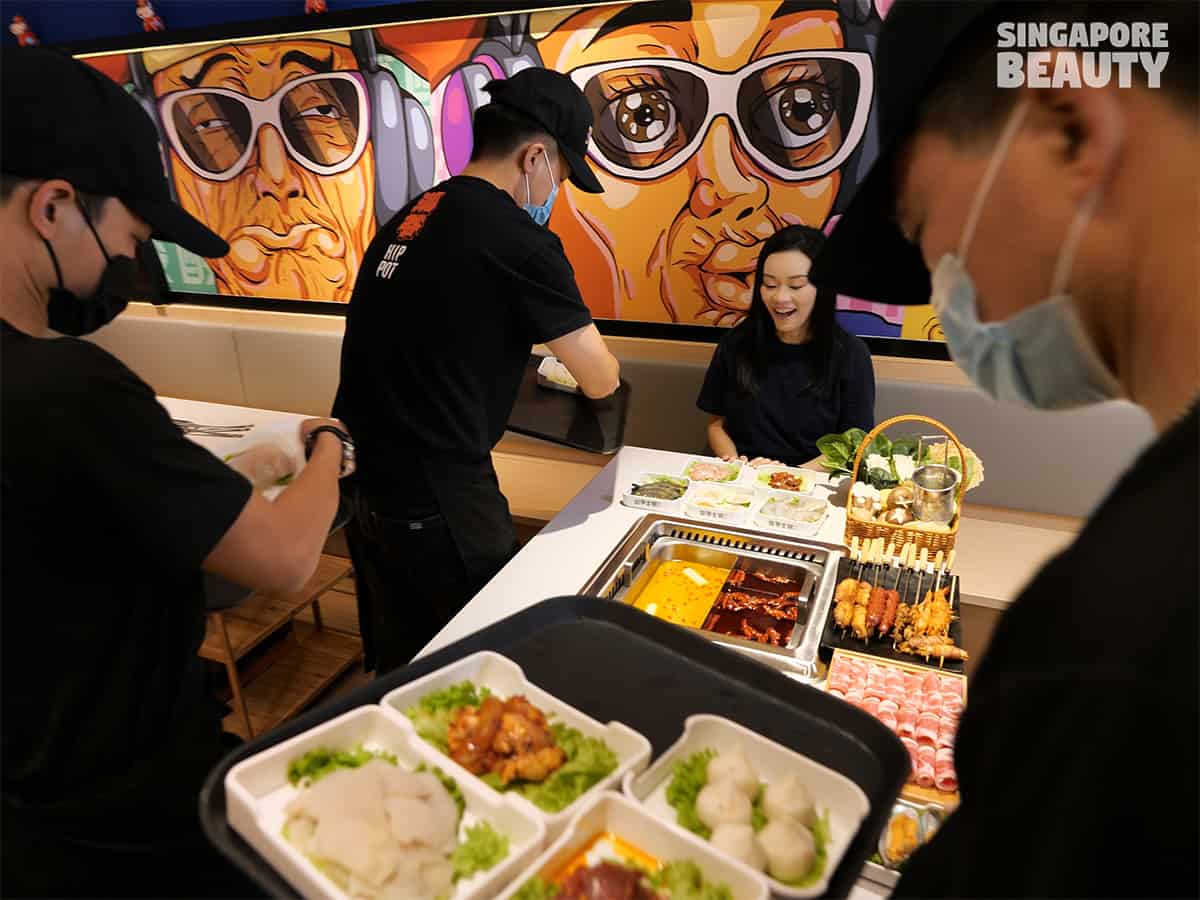 Hippot food is served to your table by their service crew all decked in their own in-house tops and caps.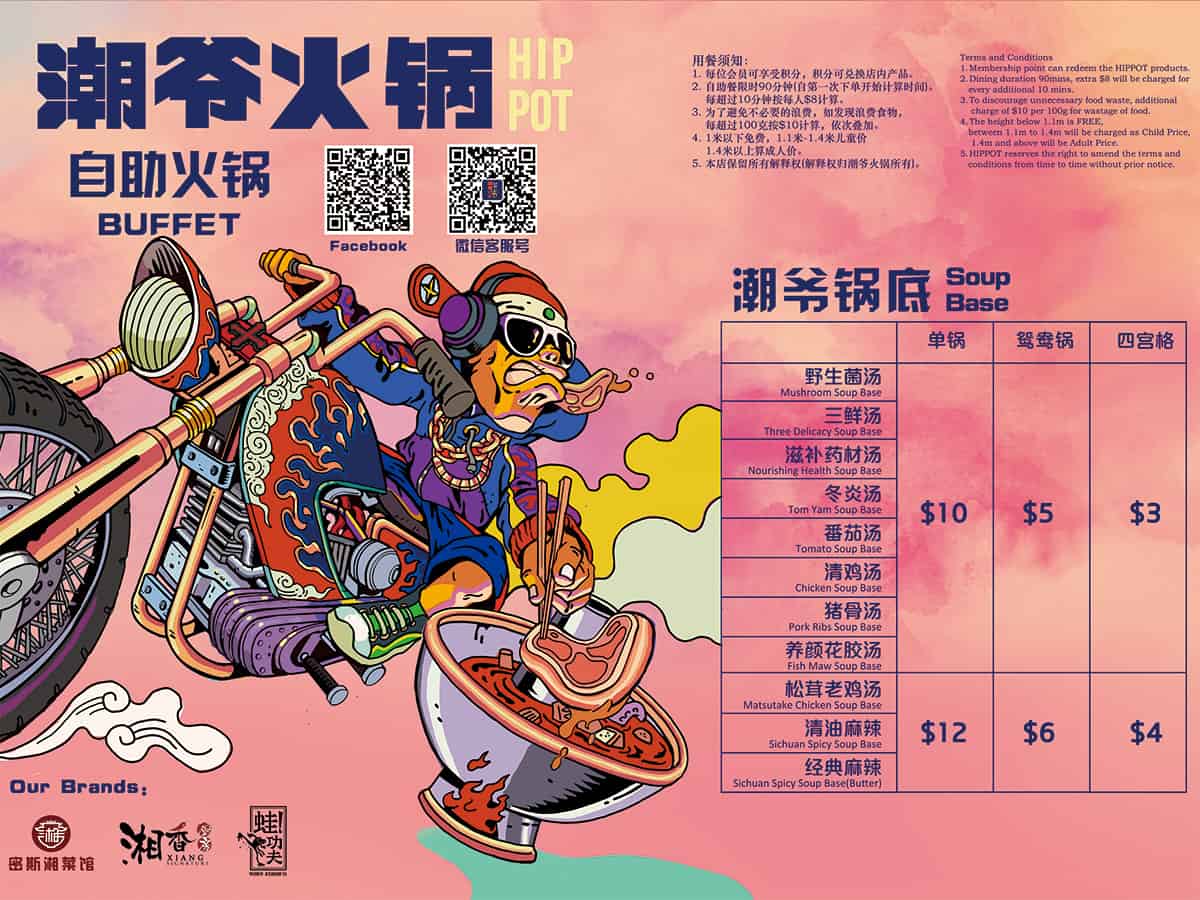 For both the hotpot menus, you need to choose and add on the soup of your choice. The soup available starts from $10 for single soup, from $5 each for dual soup and from $3 each for quadrant soup. Here's Hippot hotpot buffet add on soup menu.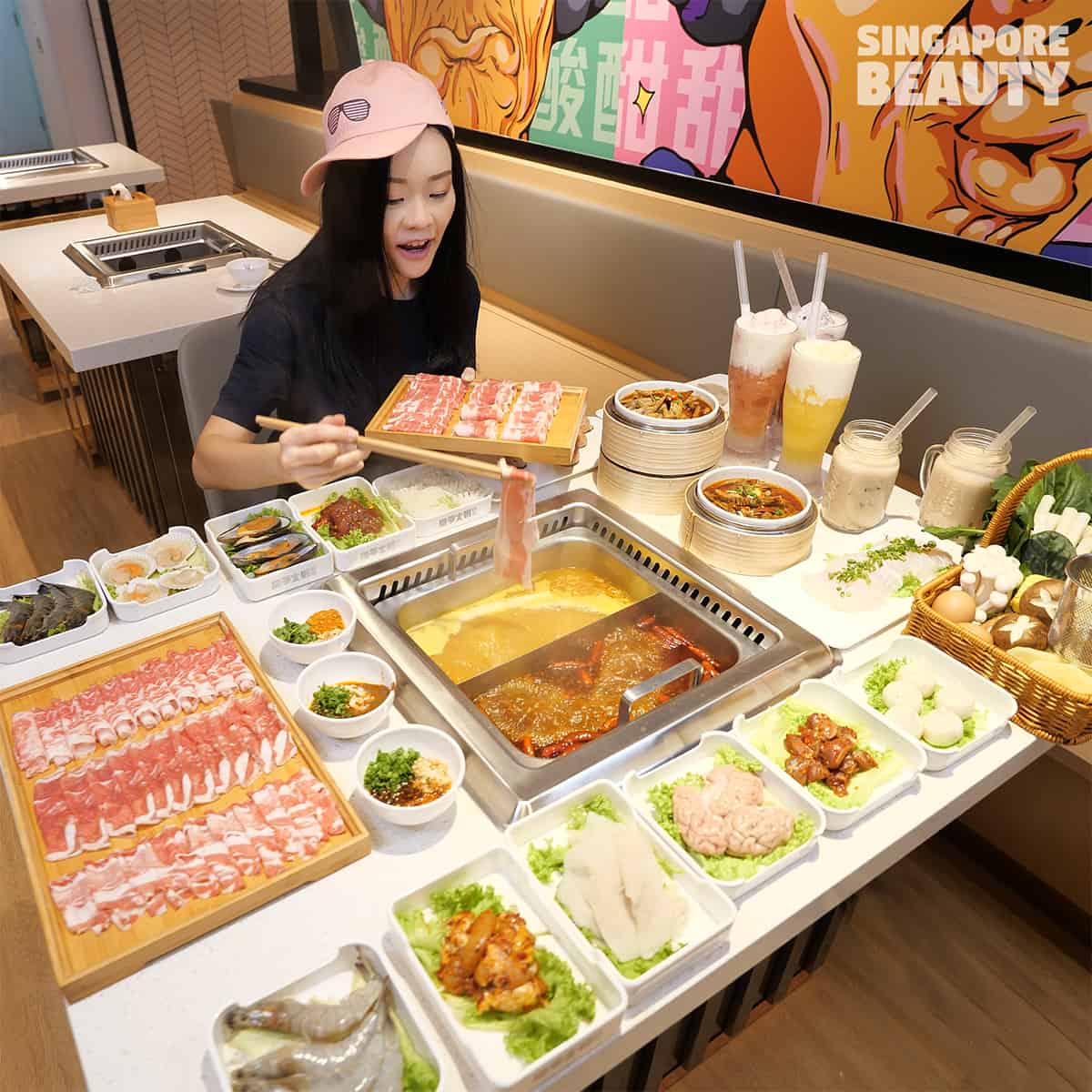 The featured food here is based on their premium buffet menu B. If you choose the basic buffet menu A, some of the food here is not available. Hippot hotpot buffet menu B have a variety of mixed dishes that is free flow including smoothie, boba milk tea, selected drinks, barbecued skewers, braised bowls and all meats, seafood inside their menu.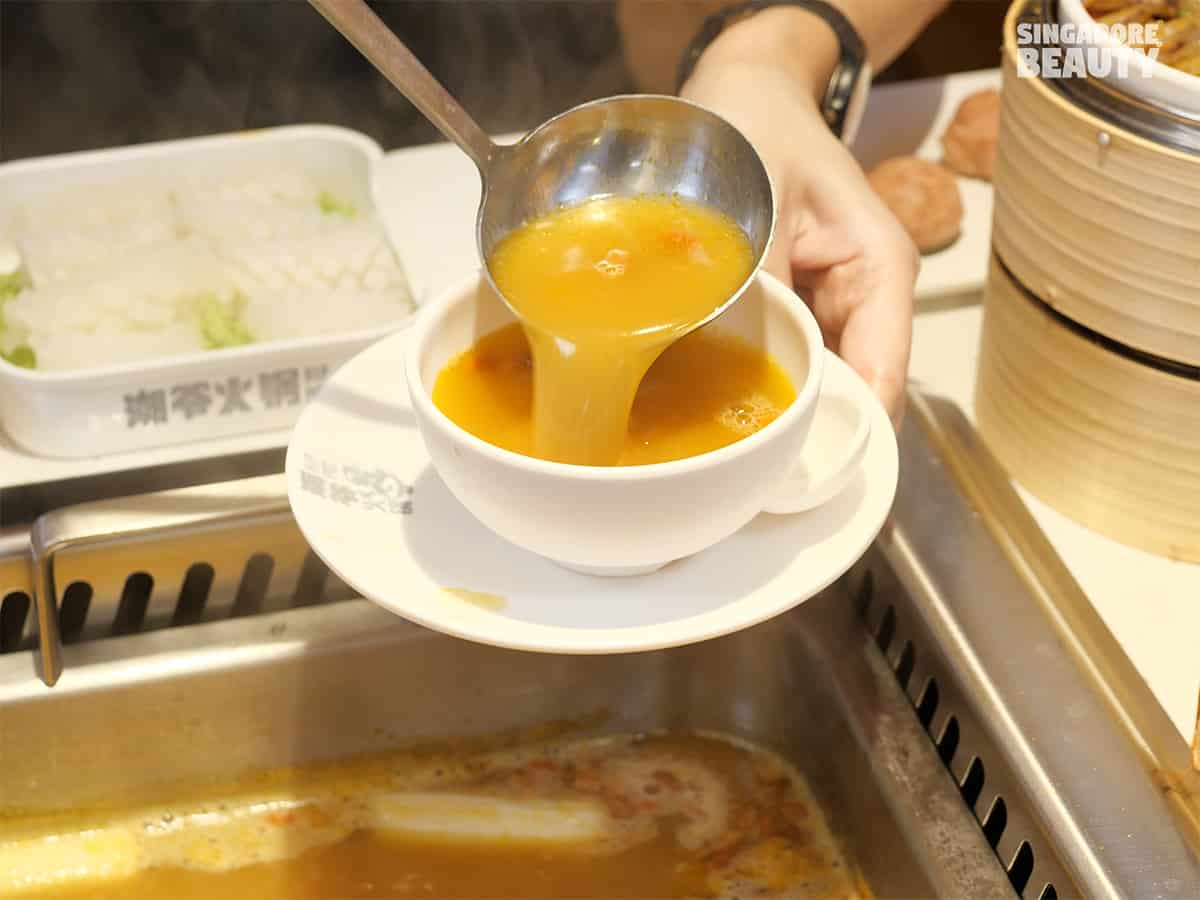 The chef recommendation for soup is the Matsutake chicken soup base and the Sichuan spicy soup base with butter. The soup base for chicken is thick and rich enough to just enjoy it on its own. The addition of meat and seafood just makes it even richer.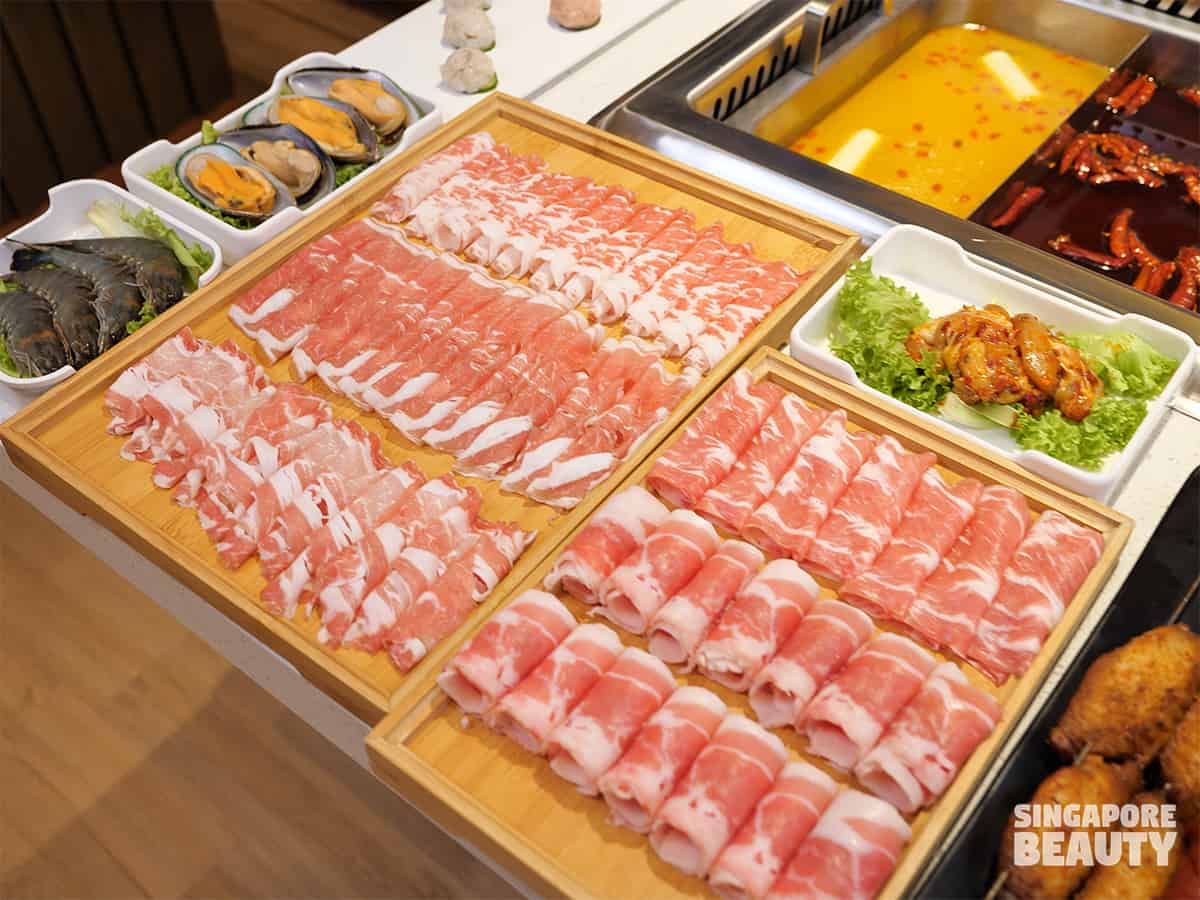 For the premium set, you get these Hippot premium meat roll which is great for shabu shabu. The mixed ratio of fats and lean meat makes it tender after hotpotting.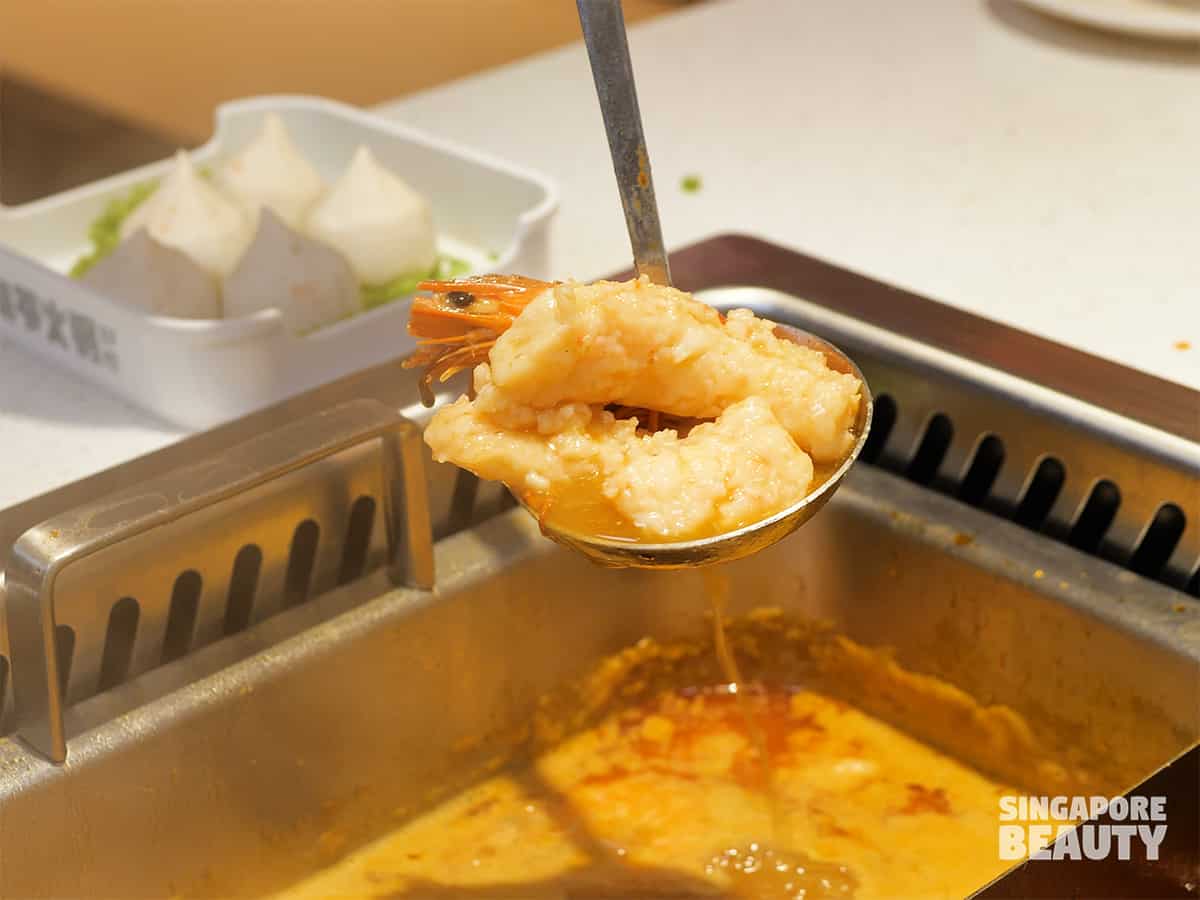 Their premium selection includes a buffet of black pork, lamb, snowflake beef, beef tripe, handmade meat balls, mashed shrimp wah, shrimp balls, tiger prawns and scallops.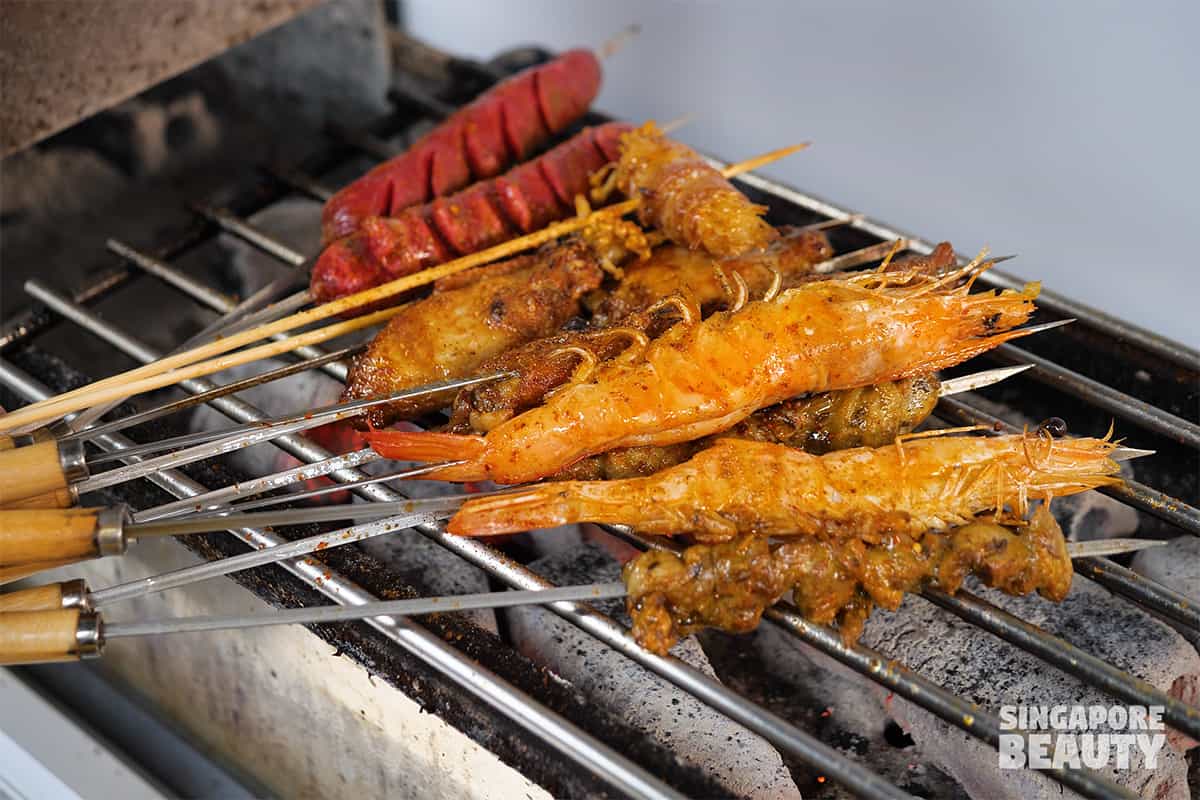 These barbecued to order skewers are also part of buffet menu B. The bbq menu includes mutton, beef, chicken, wings, pork sausage, enoki with bacon and prawns. The saline spiked spiced sticks make it a delight to eat.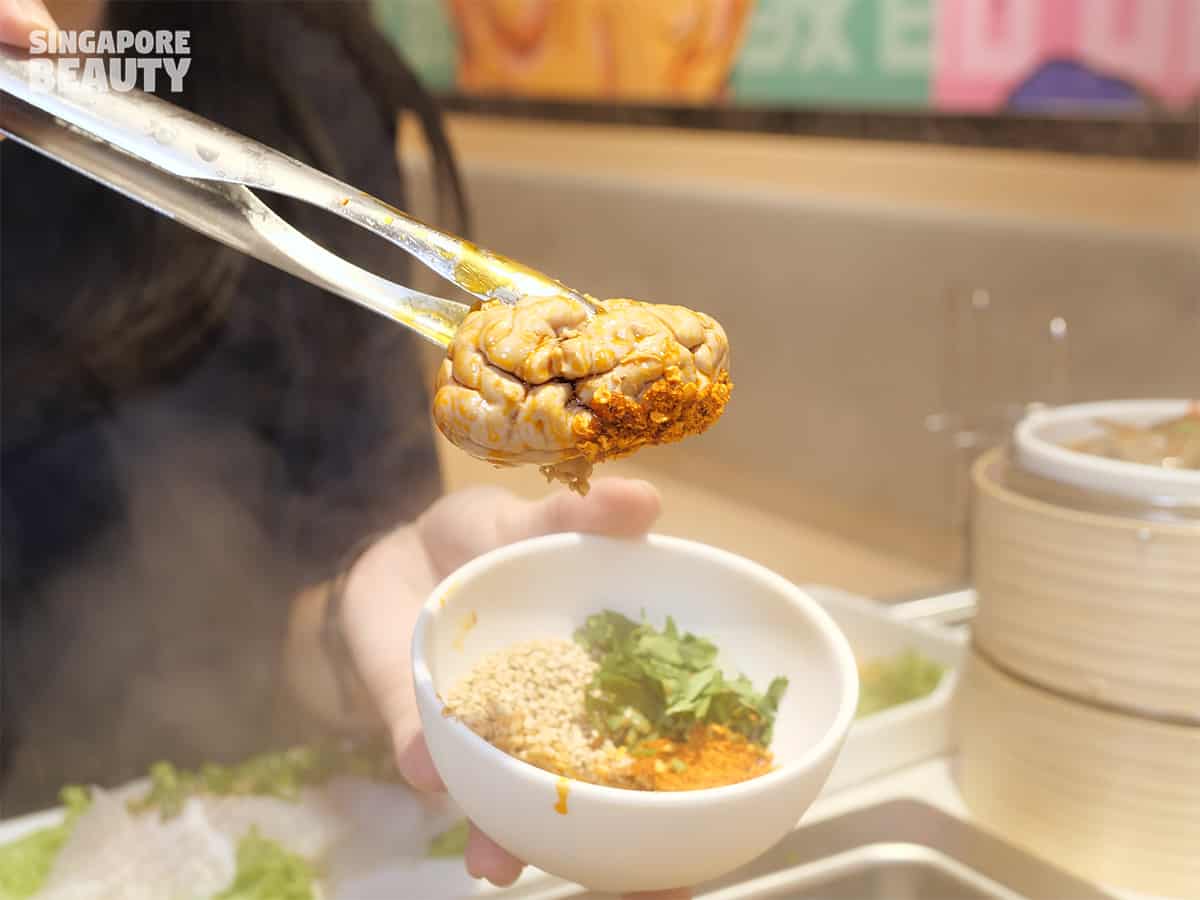 For pork brain lovers, you will be delighted to know this exotic parts are free flow in this Hippot menu b buffet. Best eaten with their dry dip that consists of sesame seeds, chilli spiced flakes, peanuts and parsley.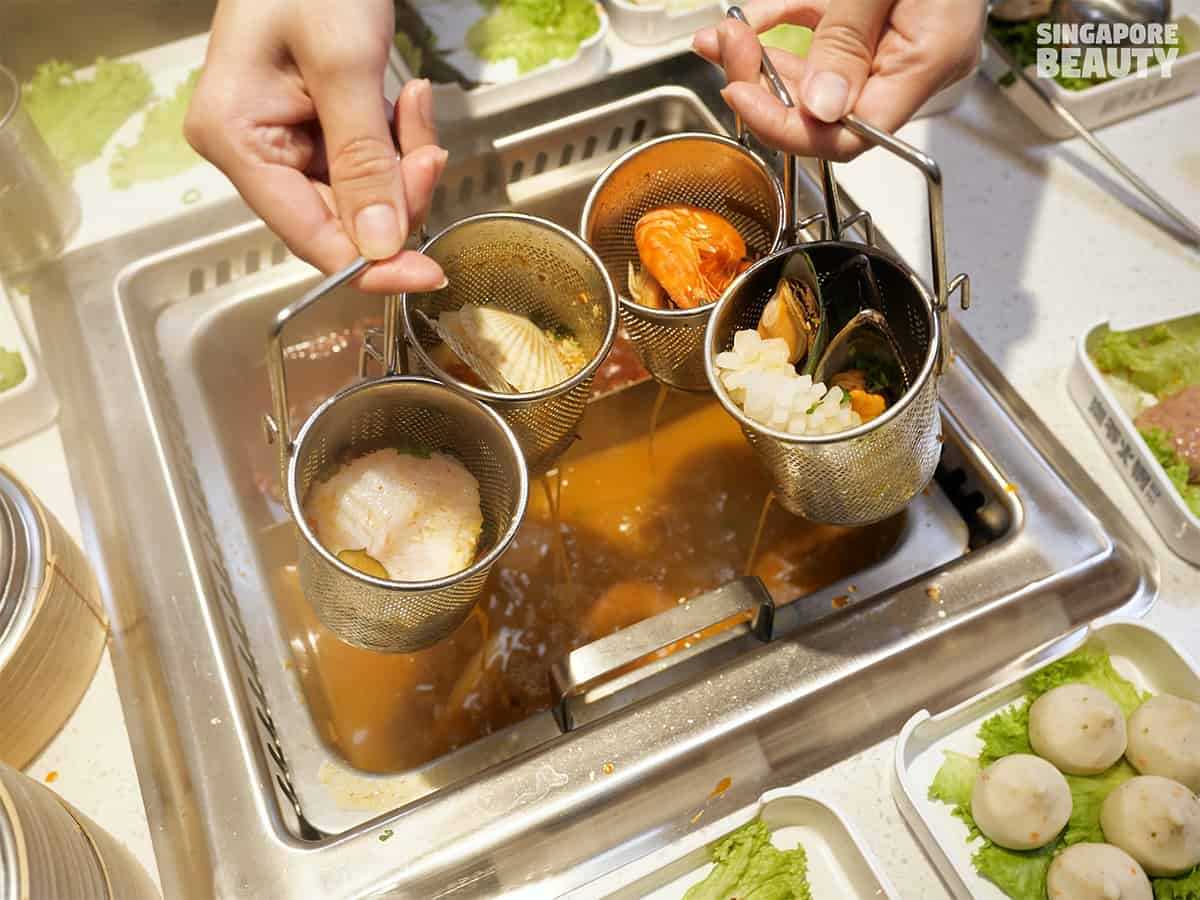 Check out their mixed seafood choices. They have prawns, squid, scallops, fish sliced and handmade seafood paste.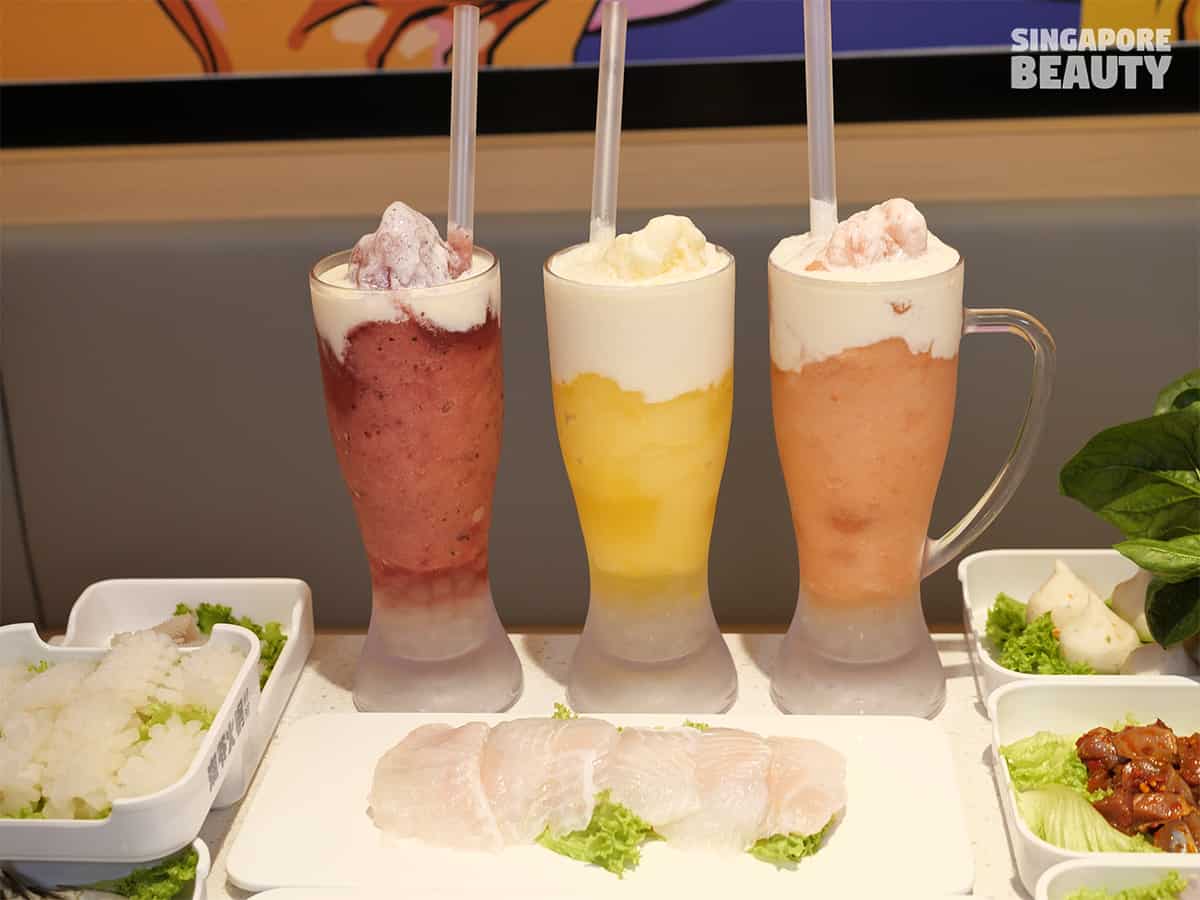 The buffet menu B includes unlimited smoothie that is topped with cheese mousse. The available flavours are strawberry, pineapple, mango and grapes. Milk tea with boba, grass jelly and citrus drinks are also available.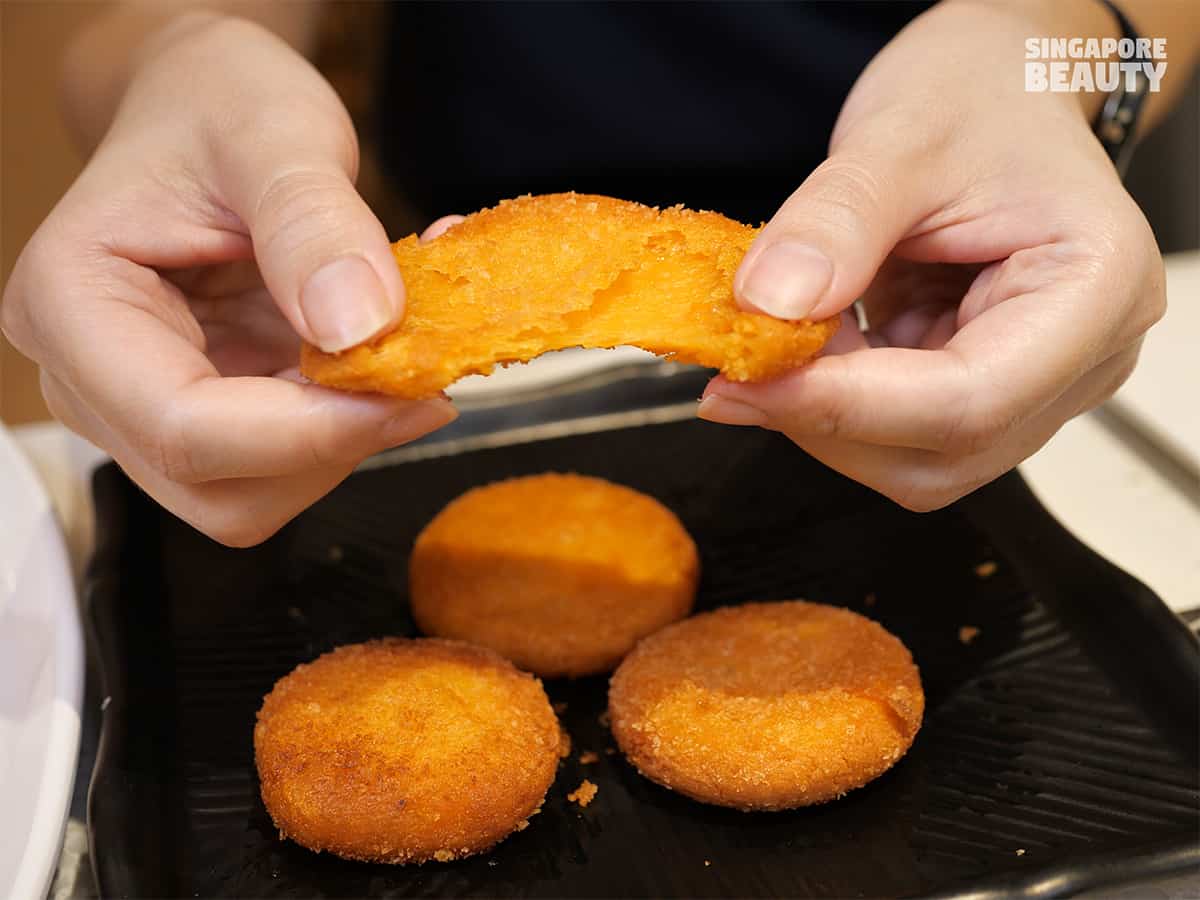 End your meal on a sweet note with their pumpkin cake and mantou with condensed milk. Crunchy and chewy desserts that is sure to please most sweet tooth seekers.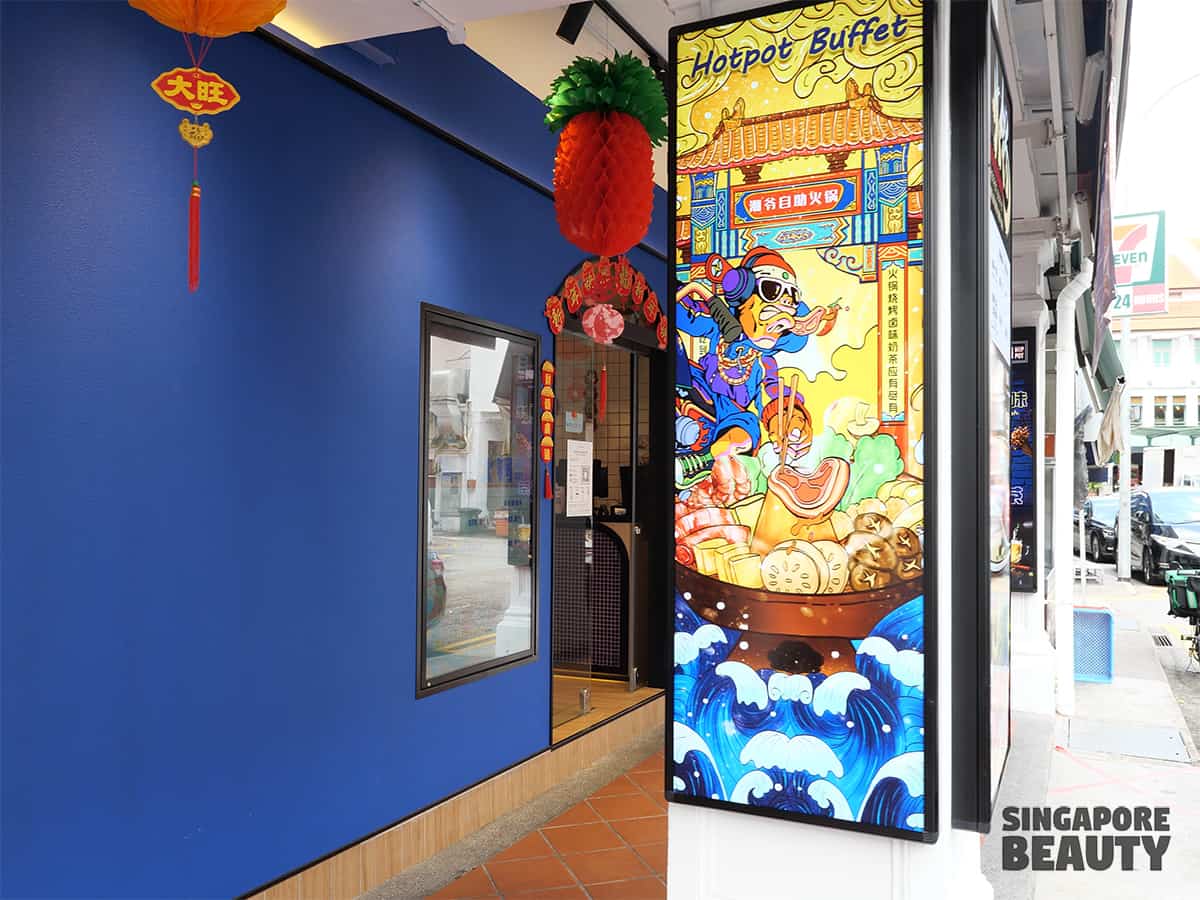 Hip food with Hippot, what is not to like about this trendy restaurant? The colours and flavour in this restaurant is enough to blow your minds. Head over to Hippot hotpot buffet near Bugis now!
Hippot Basic Hotpot buffet A
Adult price
Mon- Thurs $26.80++
Fri-sun $29.80++
Child $16.80++
Some items in videos are not included in basic buffet A. Pls call them to check.
Hippot hotpot "Luxurious buffet B "price (as featured in video & write up above)
Adult pricing
Mon- Thurs $43.80++
Fri- Sun $46.80++
Children (1.1m to 1.4m height)-$16.80++
Smoothie, milk tea, selected drinks included in buffet.
Braised food & bbq sticks free flow
Both pricing exclude CNY period (eve, 1st, 2nd day of cny)- pls call to check surcharge.
Add on soup from $10 for single soup
From $5 each for dual soup, from $3 each for 4 types of soup.
Dine in is 90 mins
Opening hours: 11am to midnight daily
Location of Hippot
33 Liang Seah Street
#01-01/02 Singapore 189054
Call: 69702898
Brought to you by Hippot.