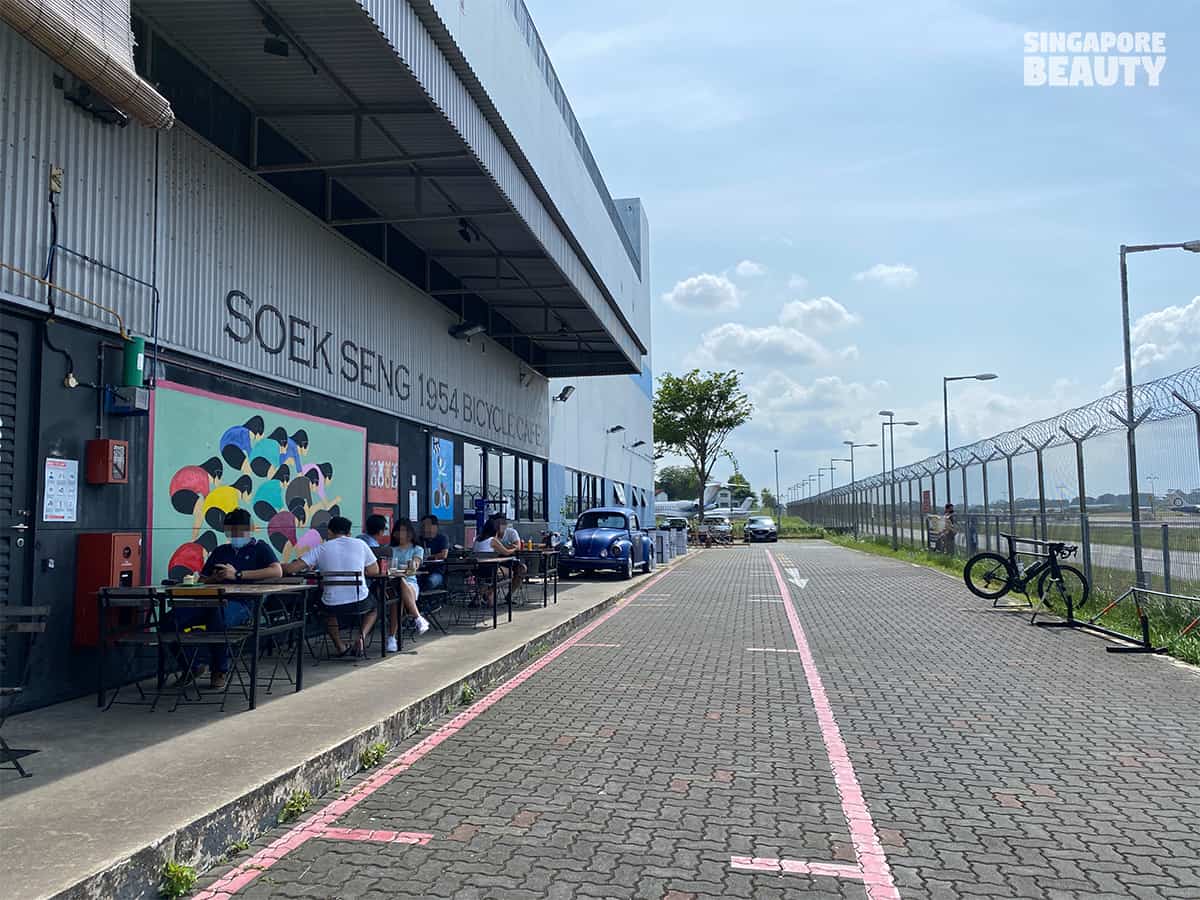 Soek Seng 1954 Bicycle Café is one of the rare places in Singapore where you can dine in close proximity with life size private jet.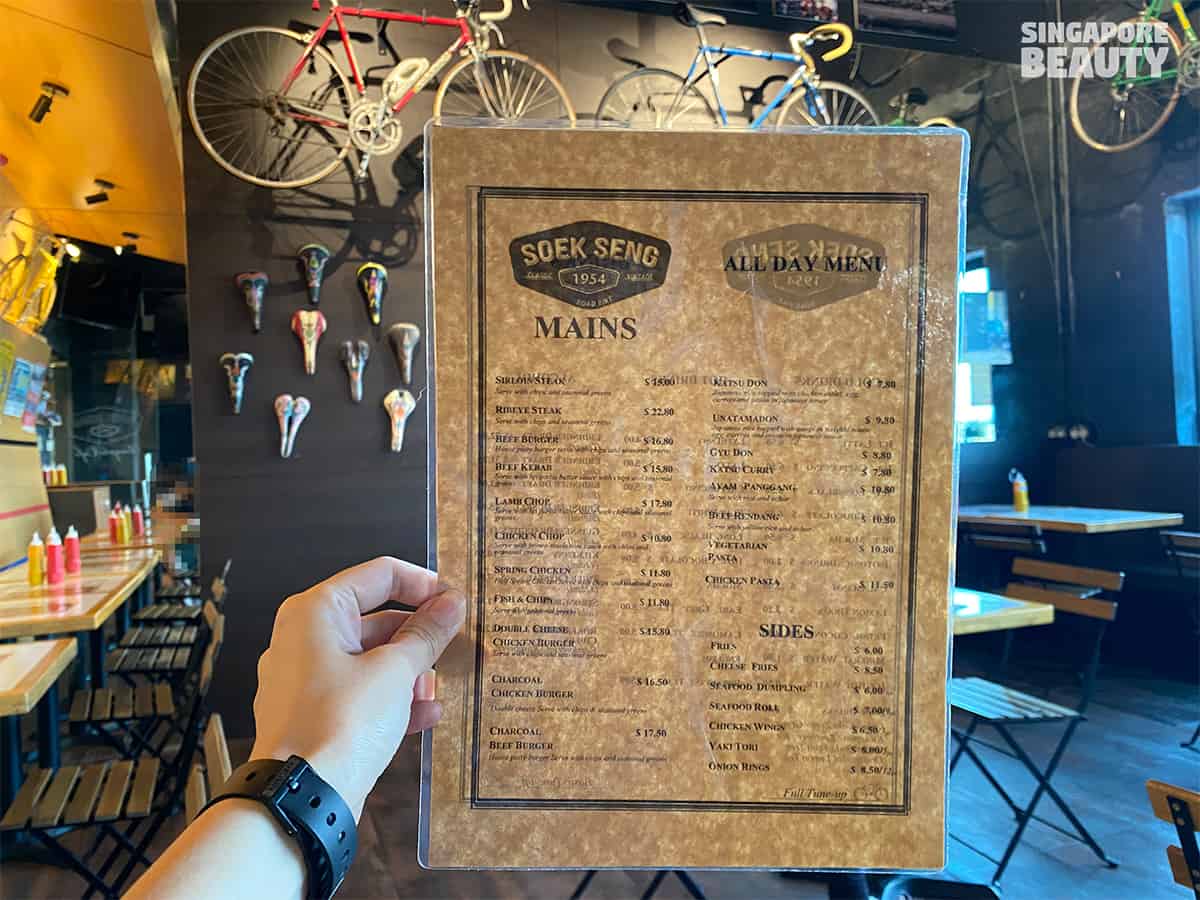 Soek Seng 1954 Bicycle Café has a food menu that serves a variety of food from western, Japanese to local delights.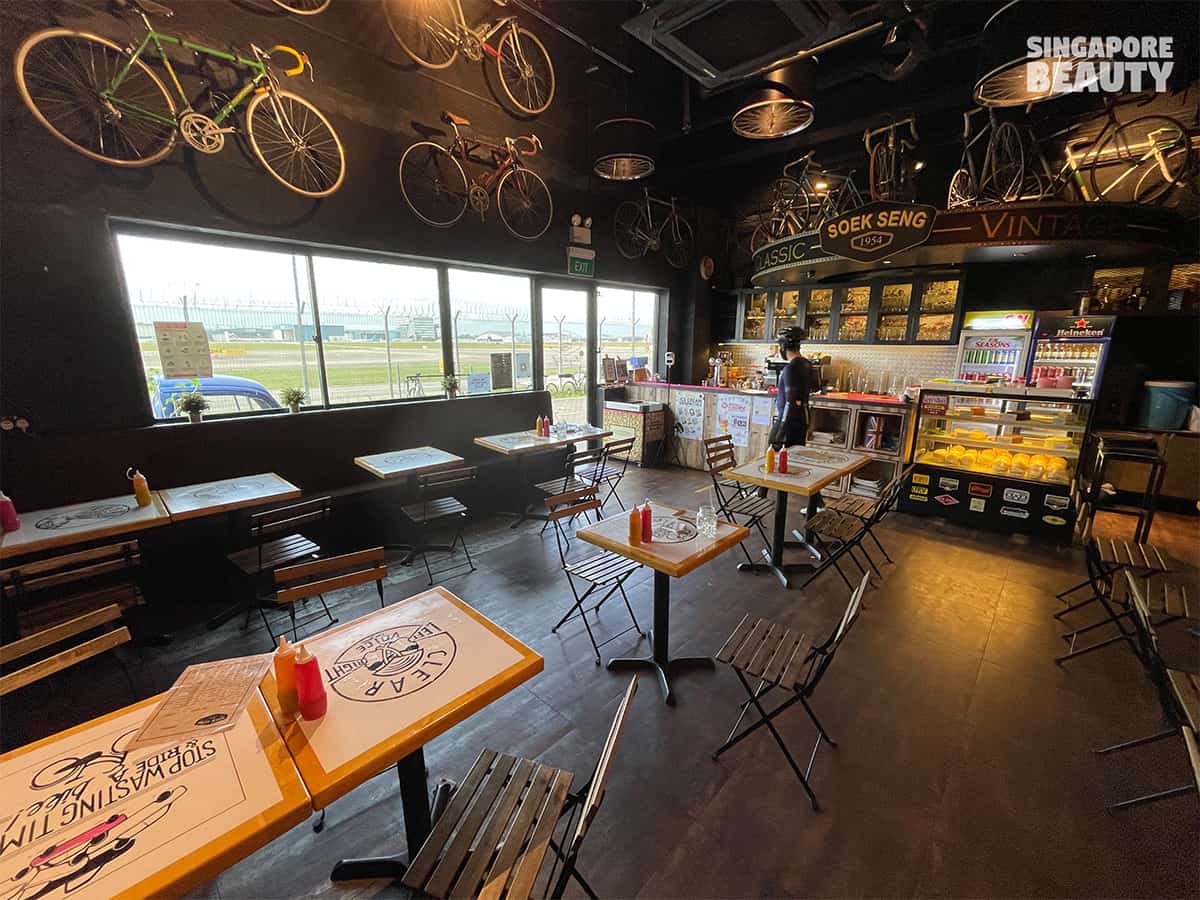 The interior is like a canvas that is dotted with vintage bicycles in eye-catching hues and models. Reservation is not required at Soek Seng 1954 Bicycle Café and this is a serene place to chill on a weekday while you watch the planes go by.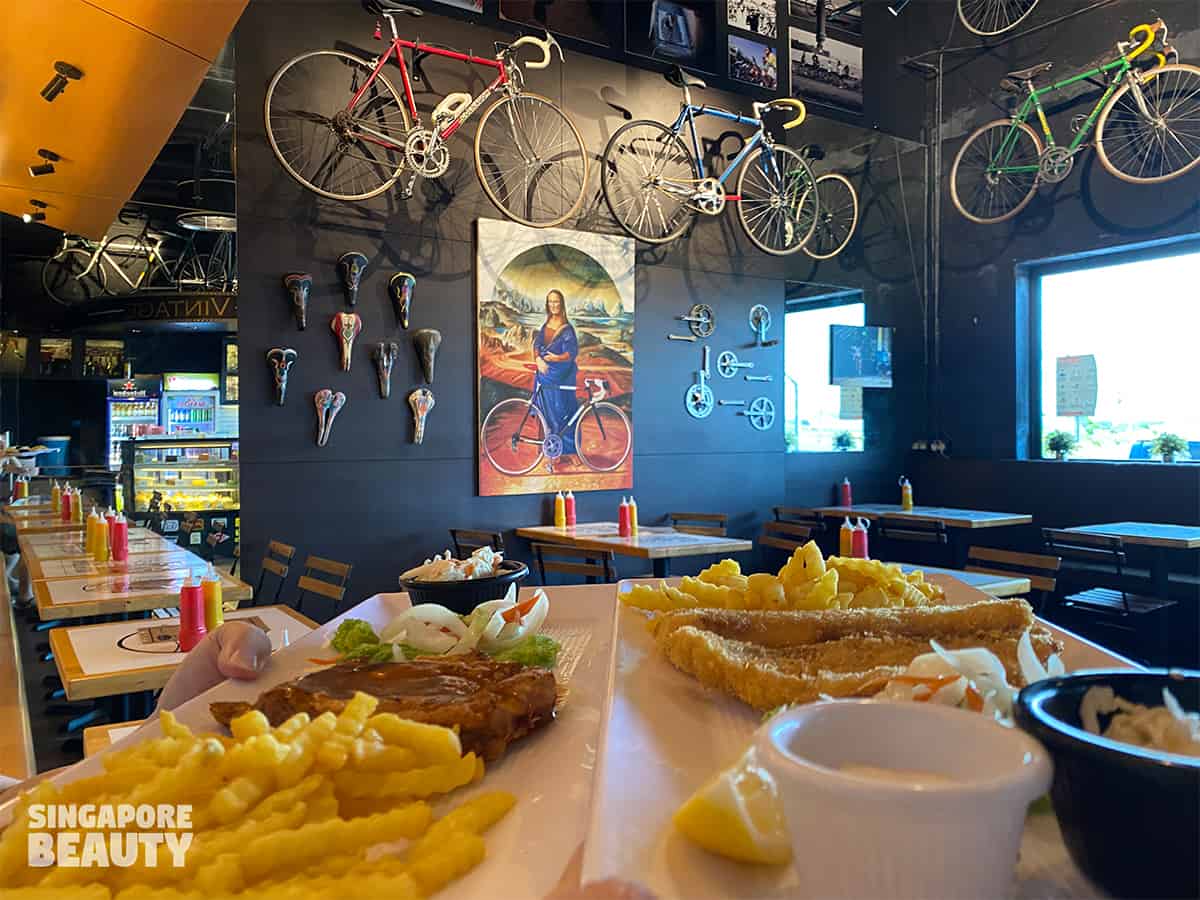 Here's our review for Soek Seng 1954 Bicycle Café fish & chips and chicken chop.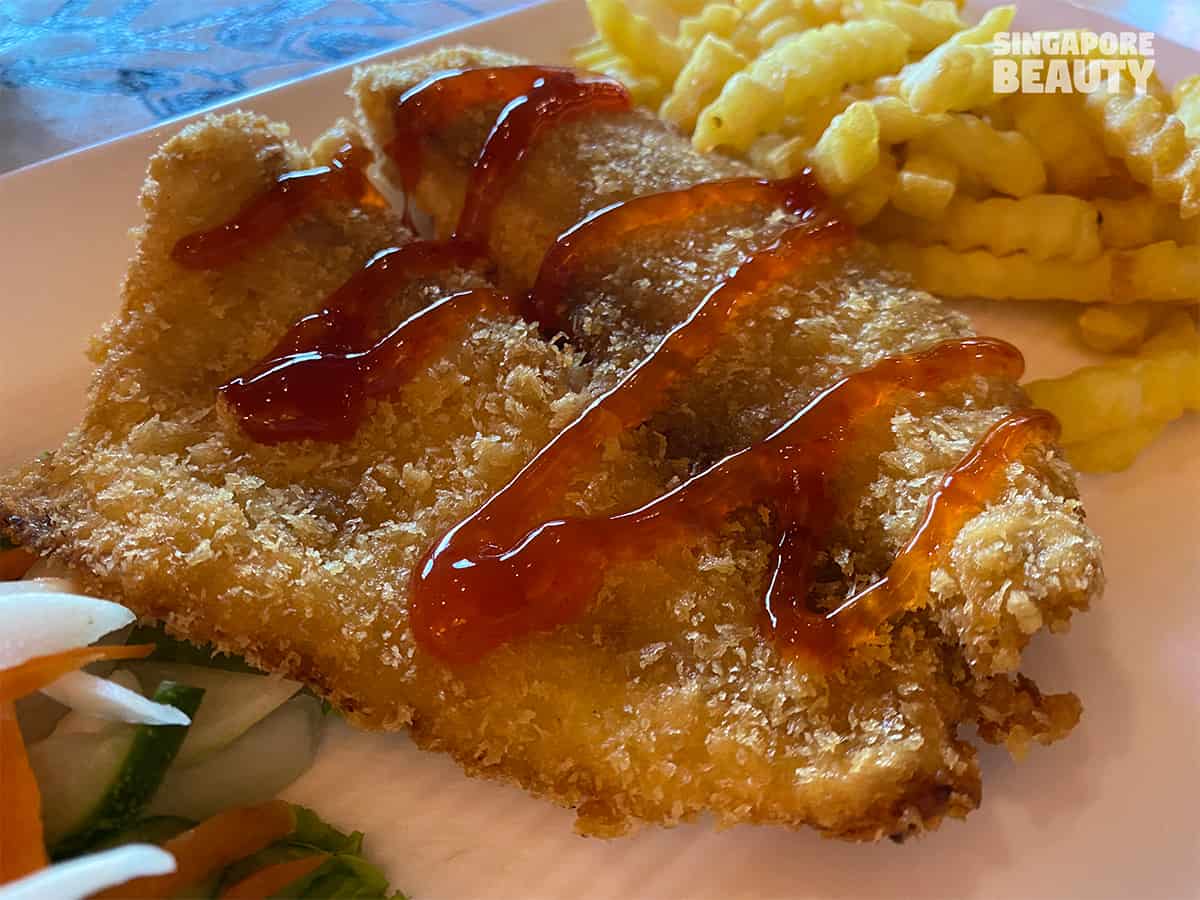 The fish & chips set comes with comes fries, coleslaw, raw onions and crinkle cut fries.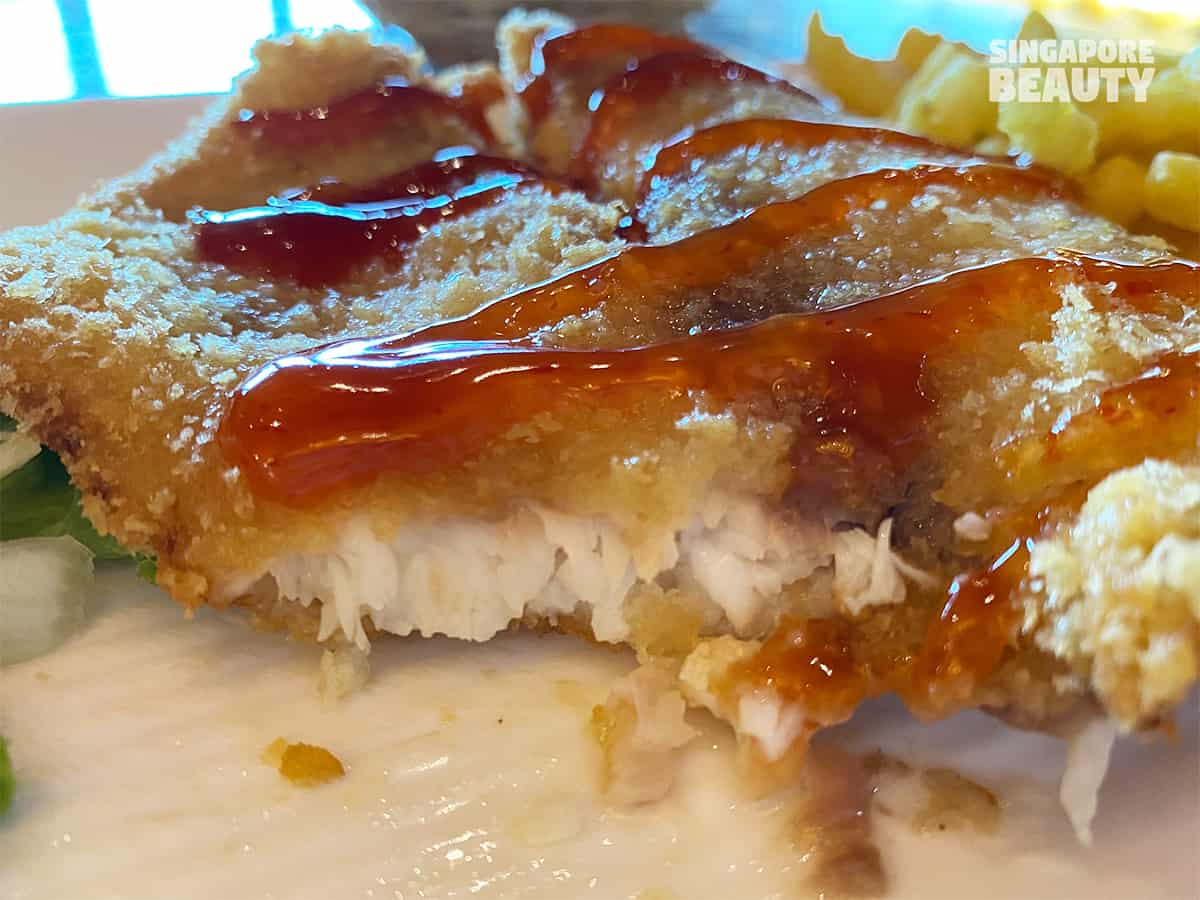 The fish are those flaky type with a moist texture. It comes with a small tub of tartar sauce and lemon wedge to give it a zesty tart kick with the deep fried fish cutlet.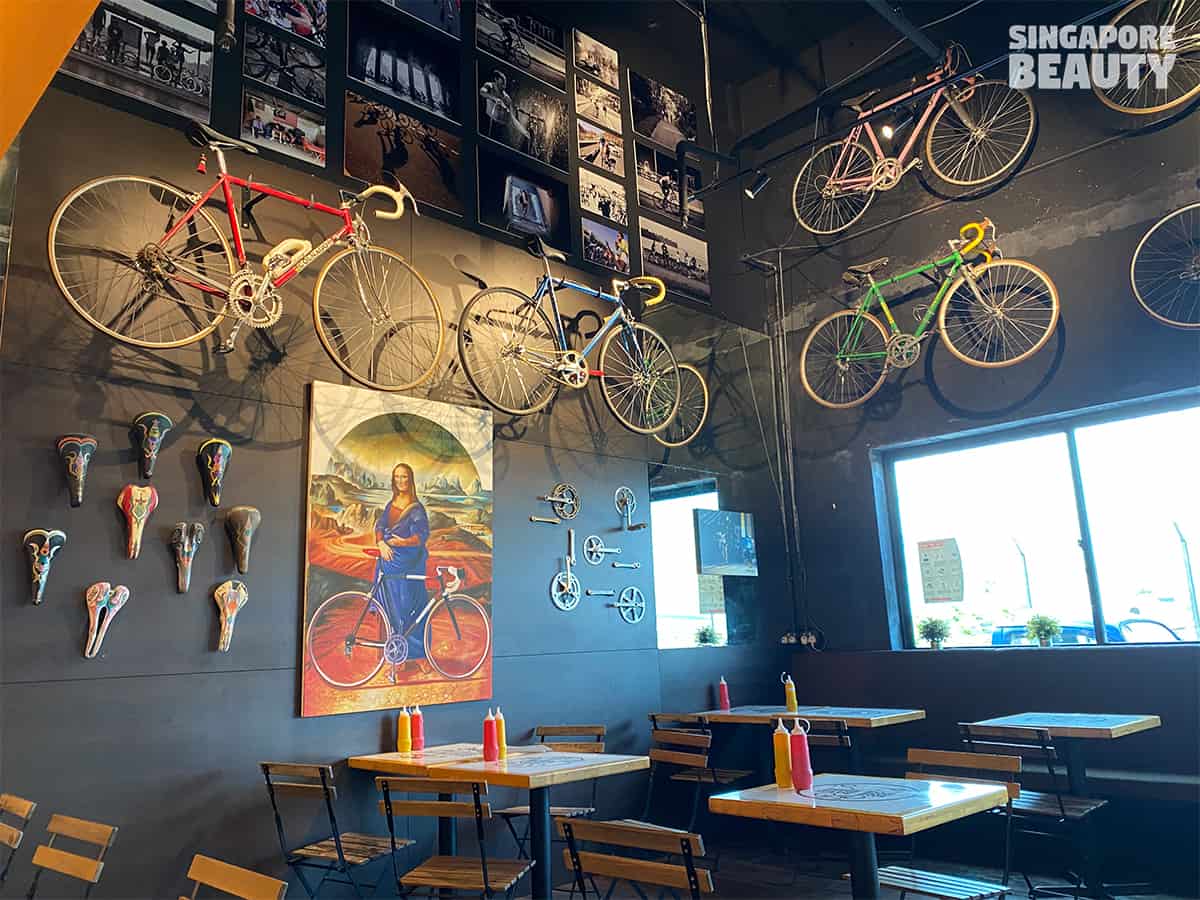 While enjoying the food, I cannot help but be wowed by the display of interesting art works that is juxtapose with the vintage bikes on the high walls of Soek Seng 1954 Bicycle Café. It turns out that the owner also has a art gallery off site which is available for viewing by appointment only.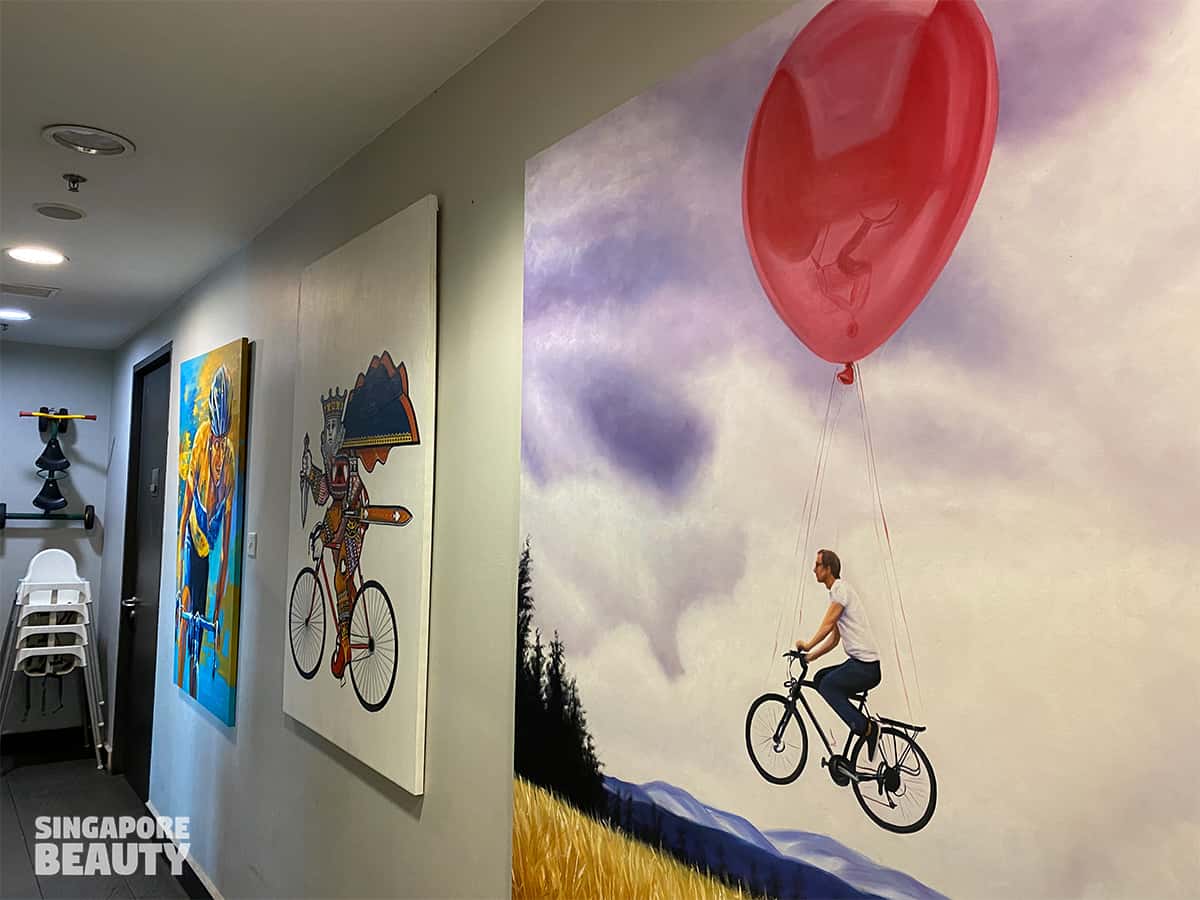 From observation, there is always a common theme in all the owner's collection of art works, his beloved two wheelers – the bicycle.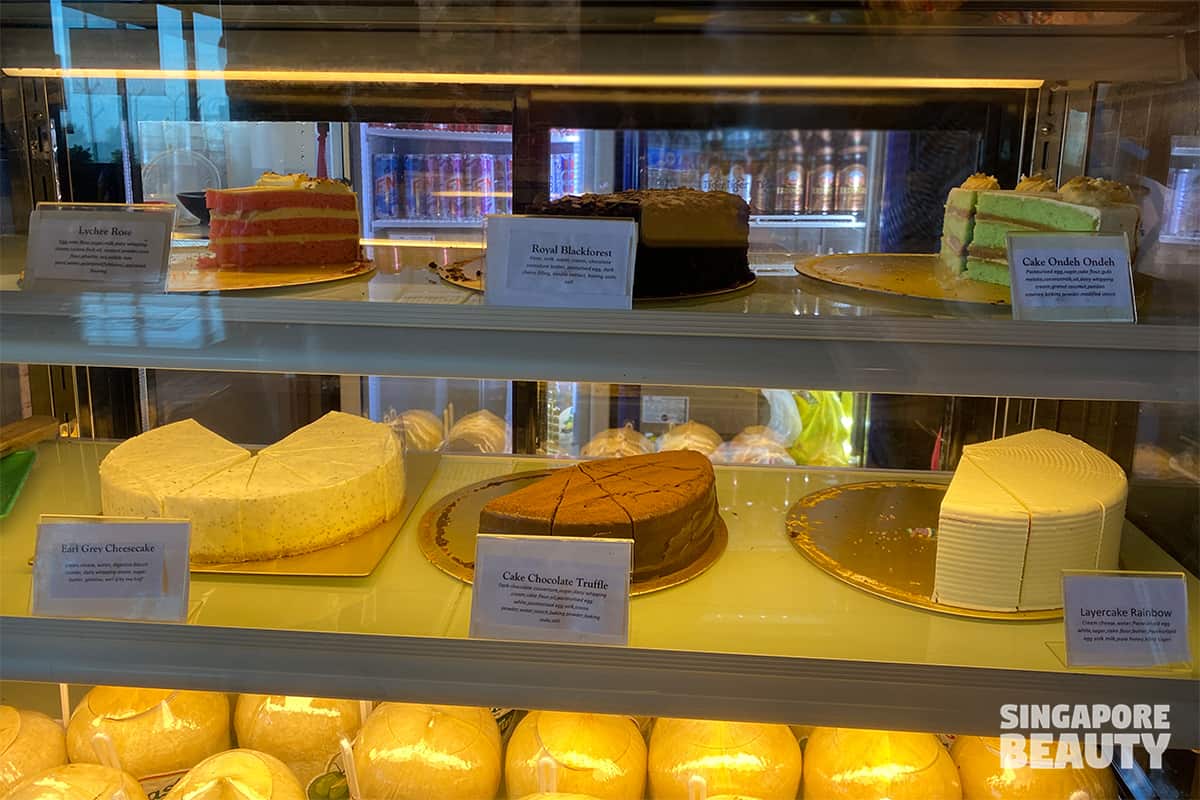 It seems that most of the customers also loves their cake menu with unique flavours such as earl grey cheesecake, chocolate truffle, rainbow layercake, lychee rose, royal black forest and ondeh ondeh cake.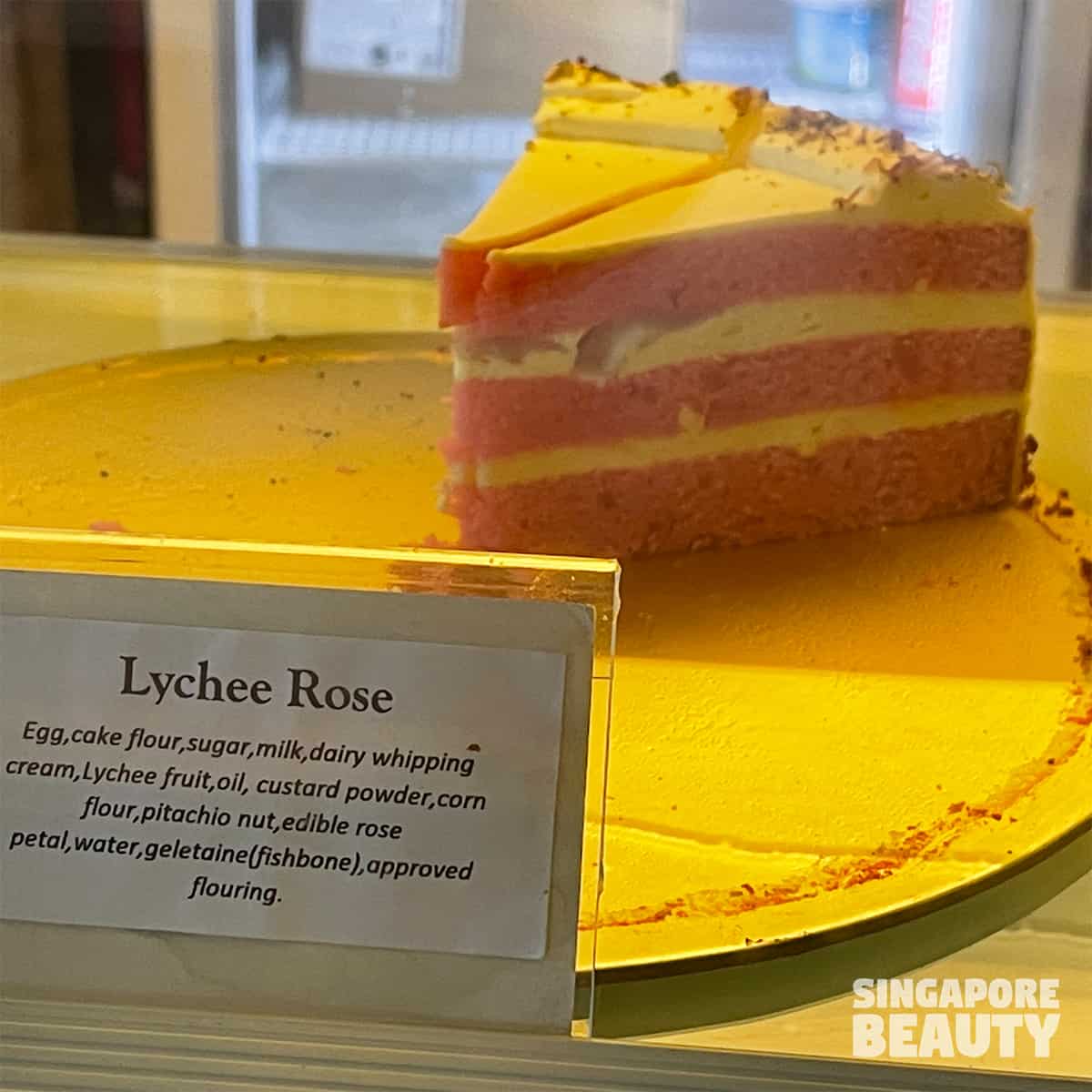 Ran out of stomach space for more food, but this lychee rose cake definitely looks tempting. Made with real lychee fruit, pistachio nut and edible rose petal, this is one of the must eat list on my next trip here.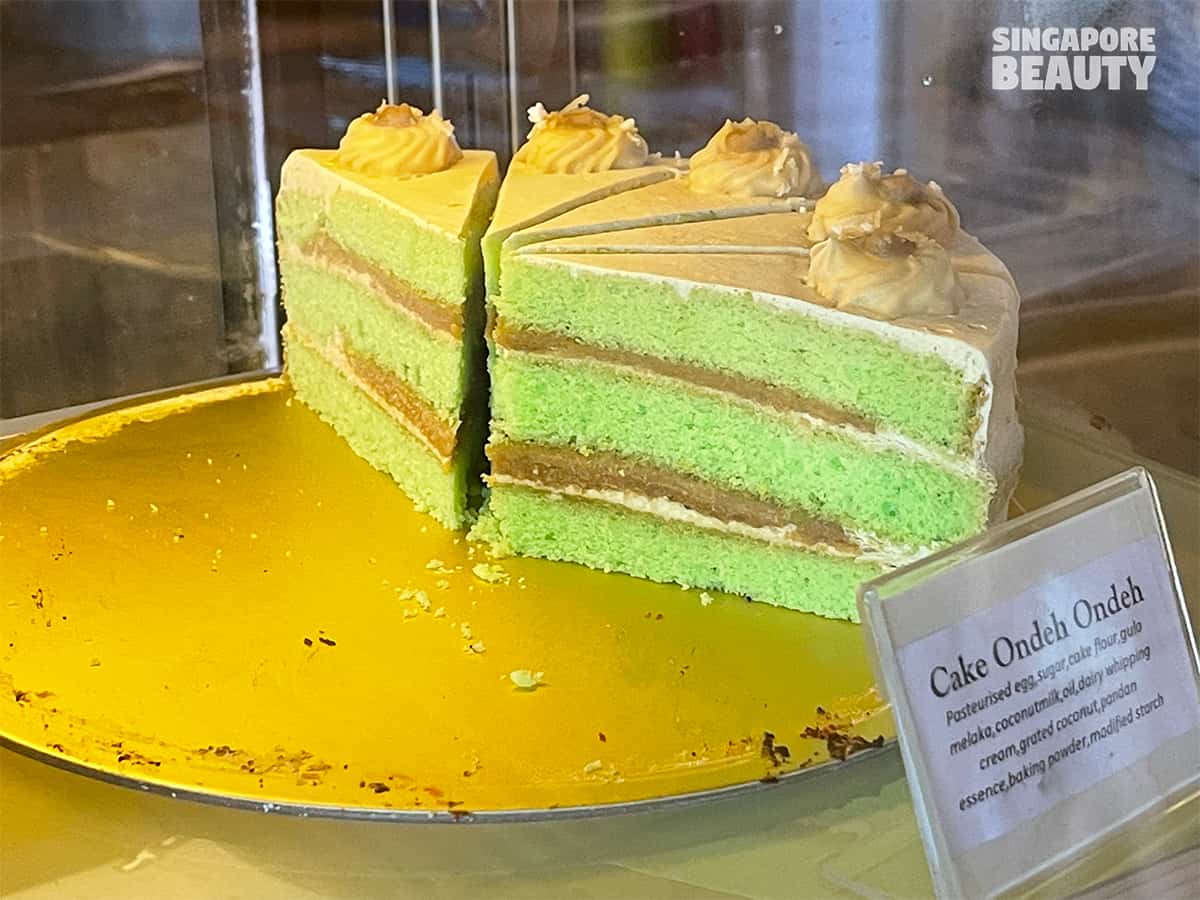 Another on my sugar radar is the ondeh ondeh cake made with gula Melaka, coconut milk, grated coconut with pandan flavour. By listing the ingredients in their cake, it gives a very legit clear idea of the good stuff that is being used in the cakes and also great for those who have food allergy issues. It certainly helps in my selection among their good variety of cakes.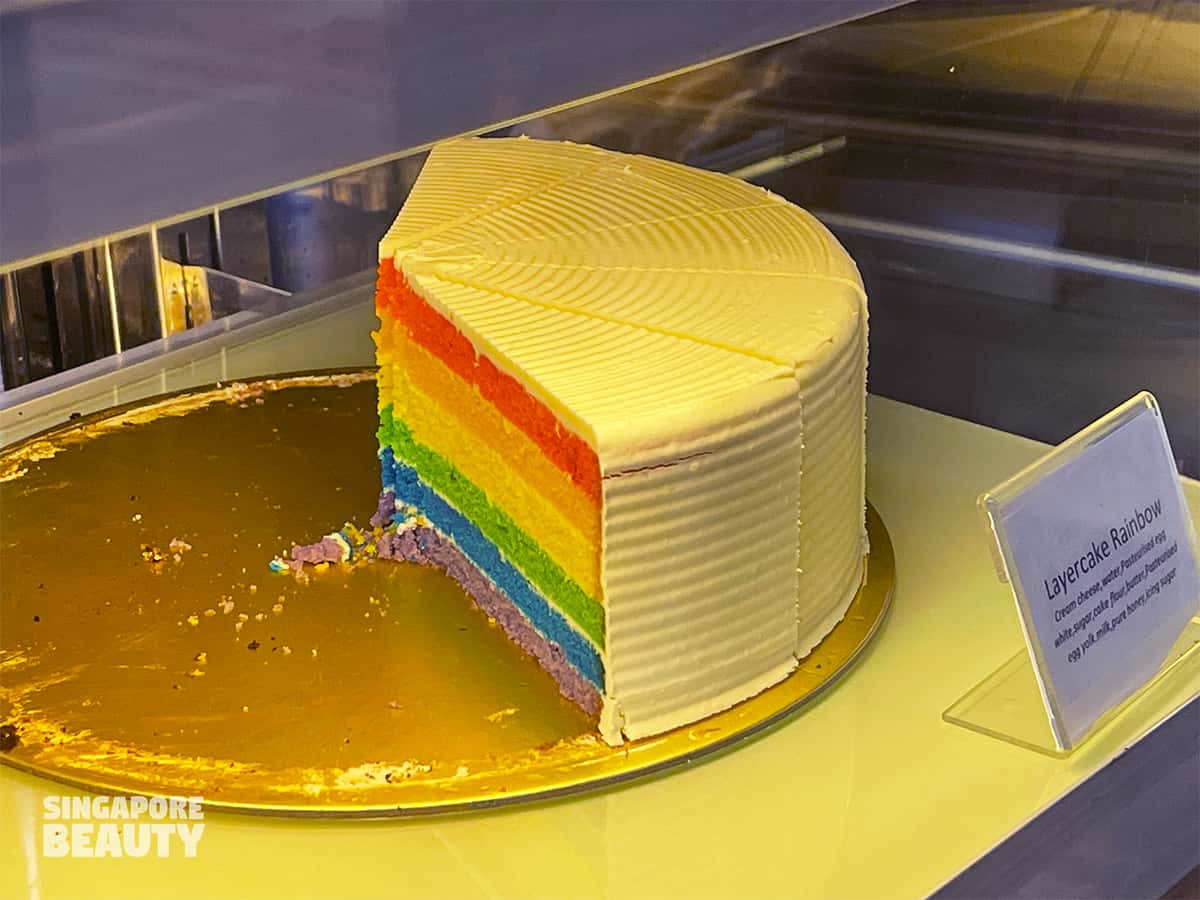 If you are feeling under the clouds, get a slice of this layer cake rainbow. It might pick you up and make you feel better with a sugar rush through your veins. It also helps to eat this while you get a whiff of fresh air at the outdoor seating of soek seng 1954 bicycle café.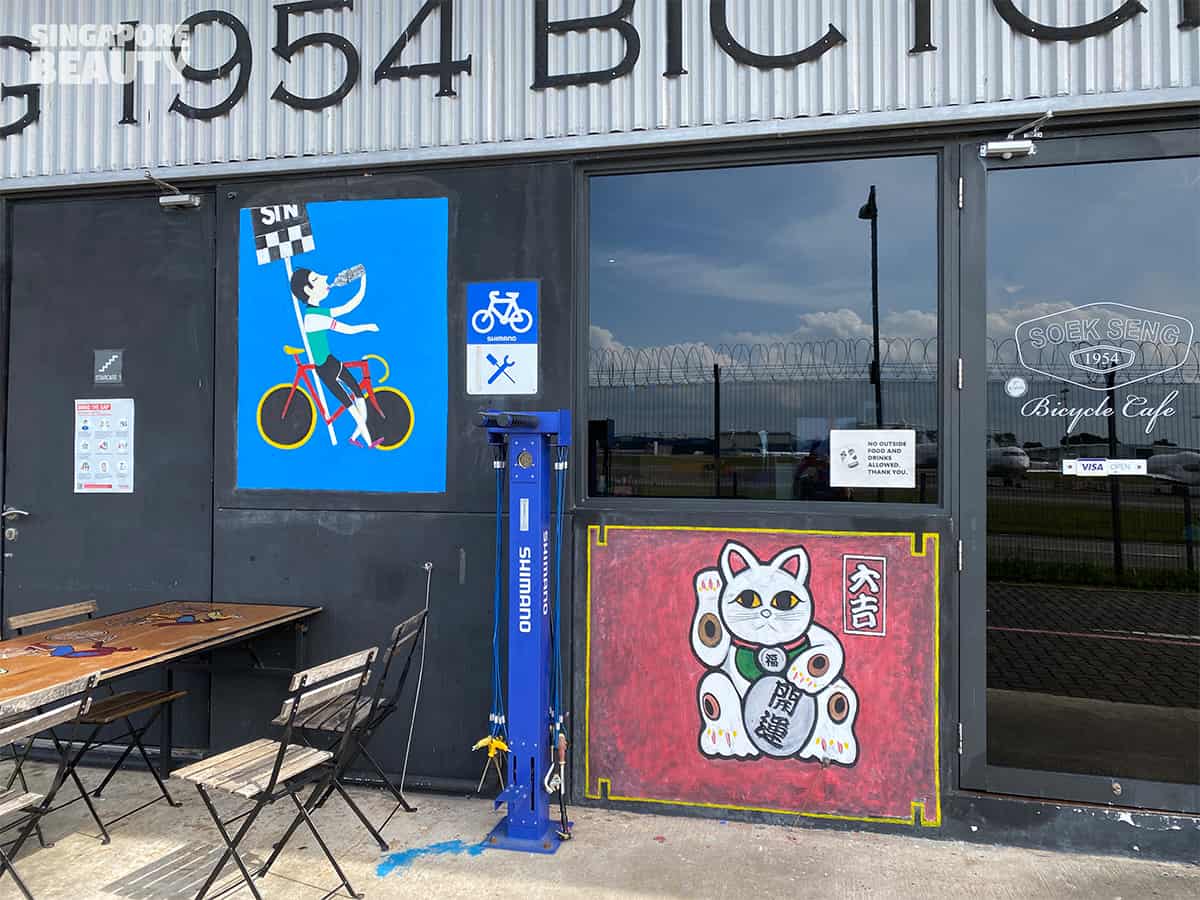 This is a popular pit stop for bicycle enthusiast and cyclist. They also have a free to use air pump for those bike tyres that needs an instant pick me up. The cakes are for the cyclist to replenish the calories that are burnt during their journey here.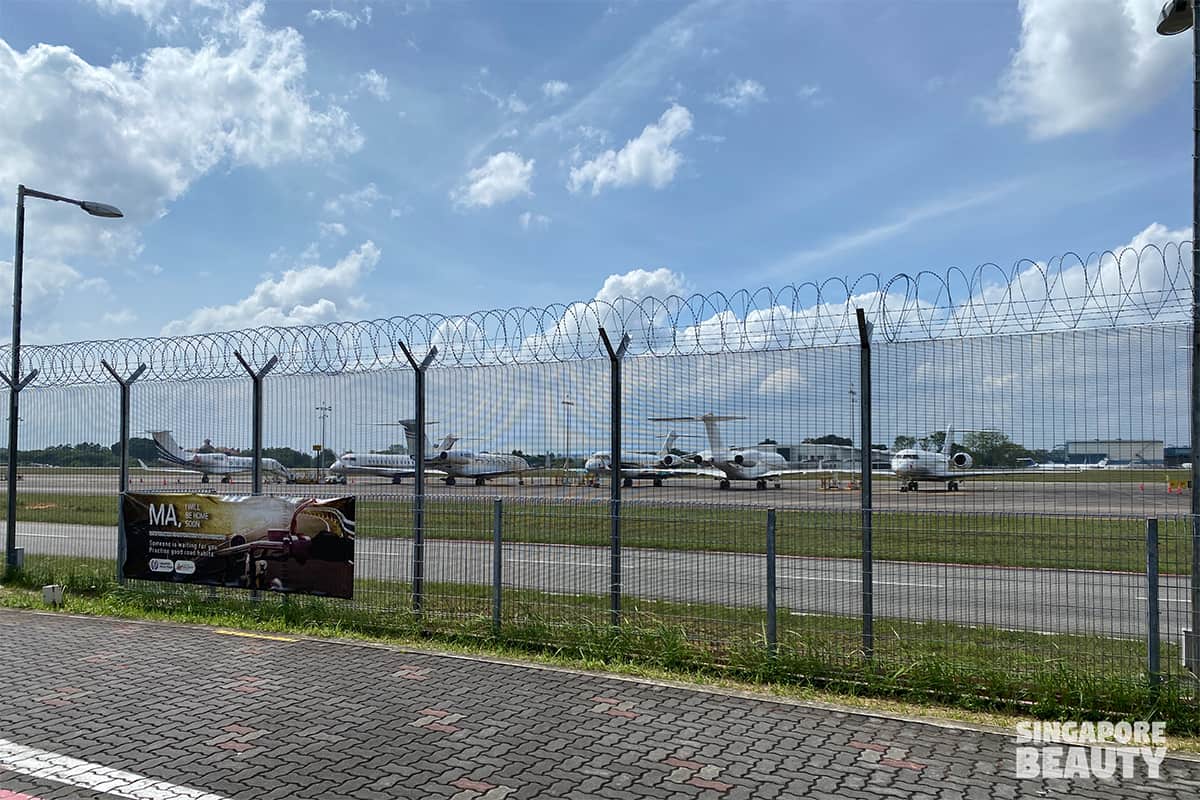 Located in MAJ Aviation building, adjacent to runways for private planes at Seletar airport. This is one of the very unique spot that gets you as close to an unobscured view of private jets landing.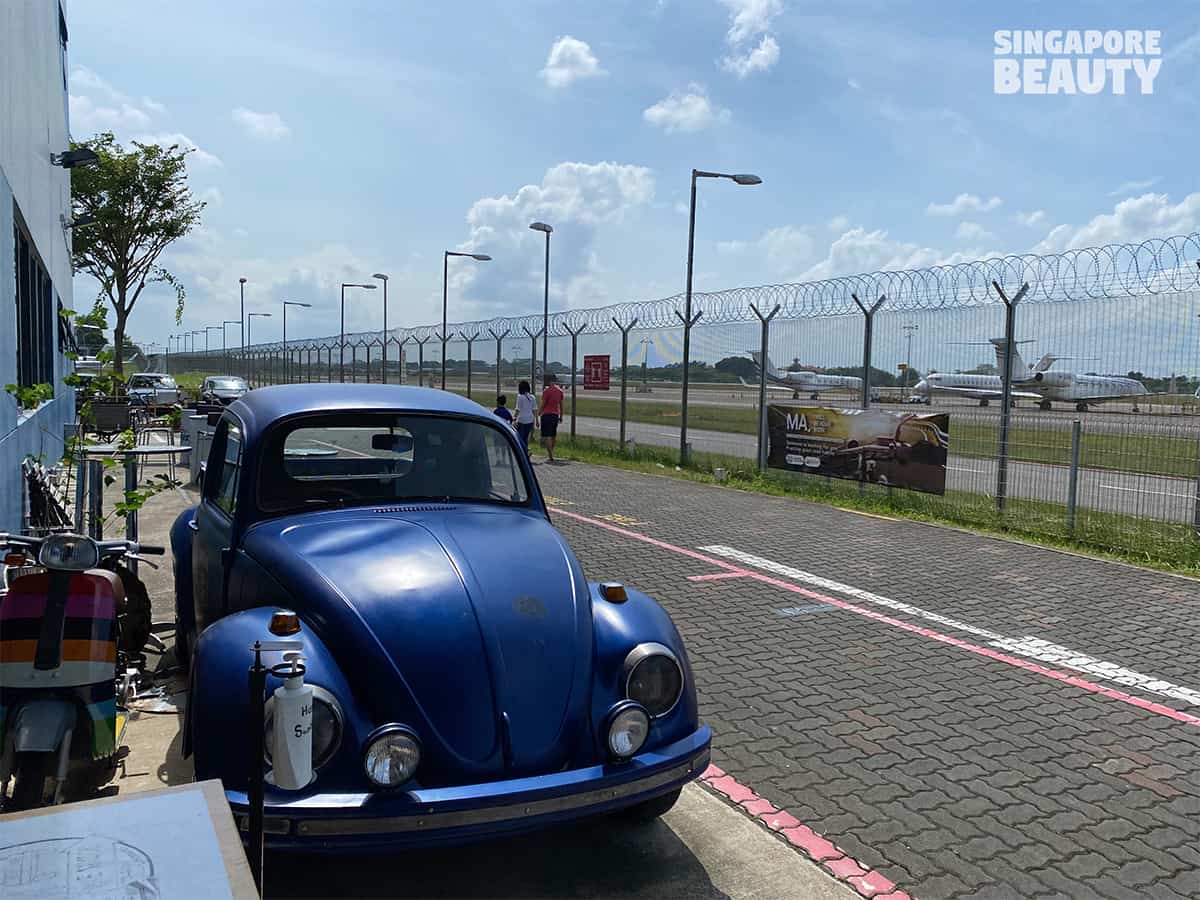 At the entrance to the café, there is a vintage car that is restored by the owner to its previous glory and also a scooter in a whimsical rainbow stripes. Parking here is limited to a few slots so this might be one of the setbacks of this ulu café.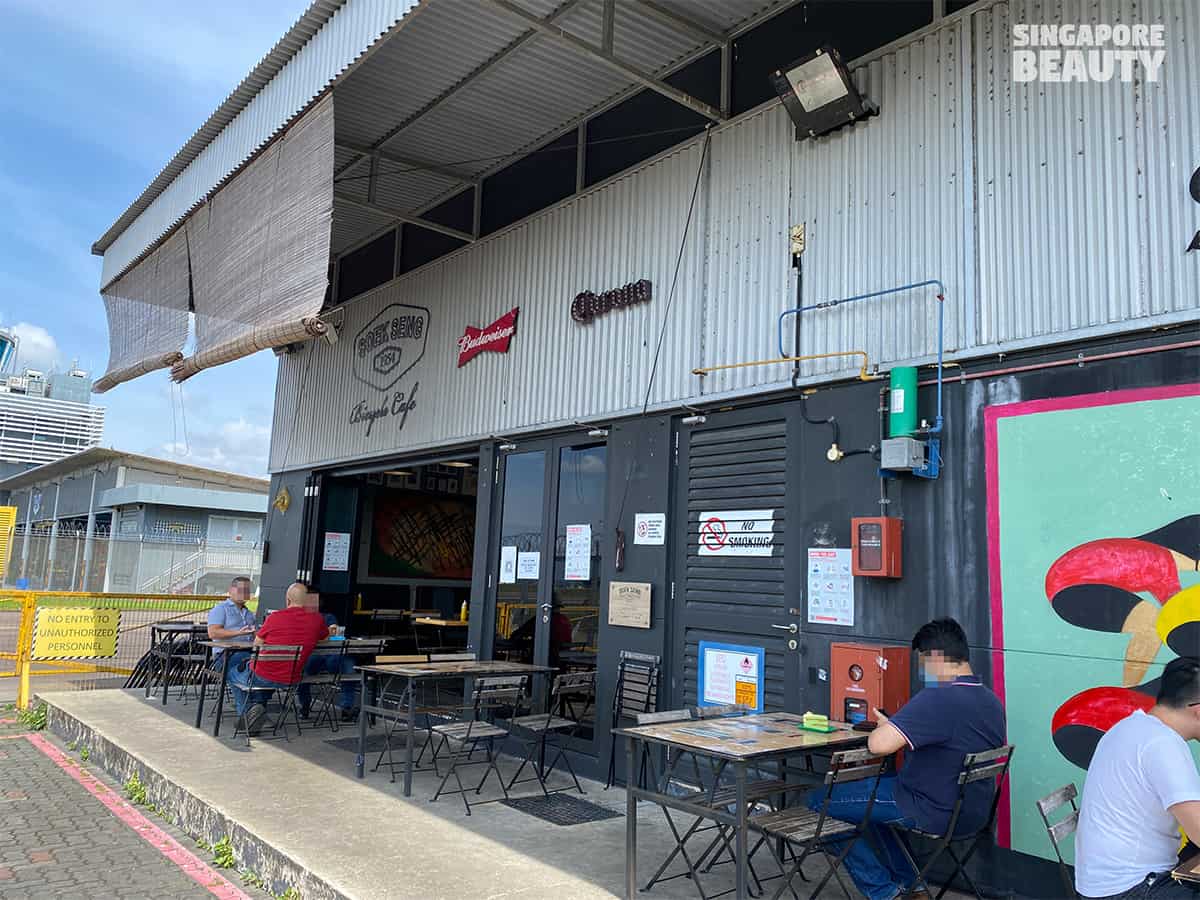 Head over to Soek Seng 1954 Bicycle Café today to chill, plane watch and get your hands on some of their cakes. With a laid back vibes and industrial looking exterior, this place really has a unique character to it.
Soek Seng 1954 Bicycle Café Location:
#01-01, MAJ Aviation Building, 80 Seletar Aerospace
Opening hours:
Tues – Thurs, Sun 10am – 10pm, Fri & Sat 10am – 11pm, Closed on Mon
Tel: 66596124