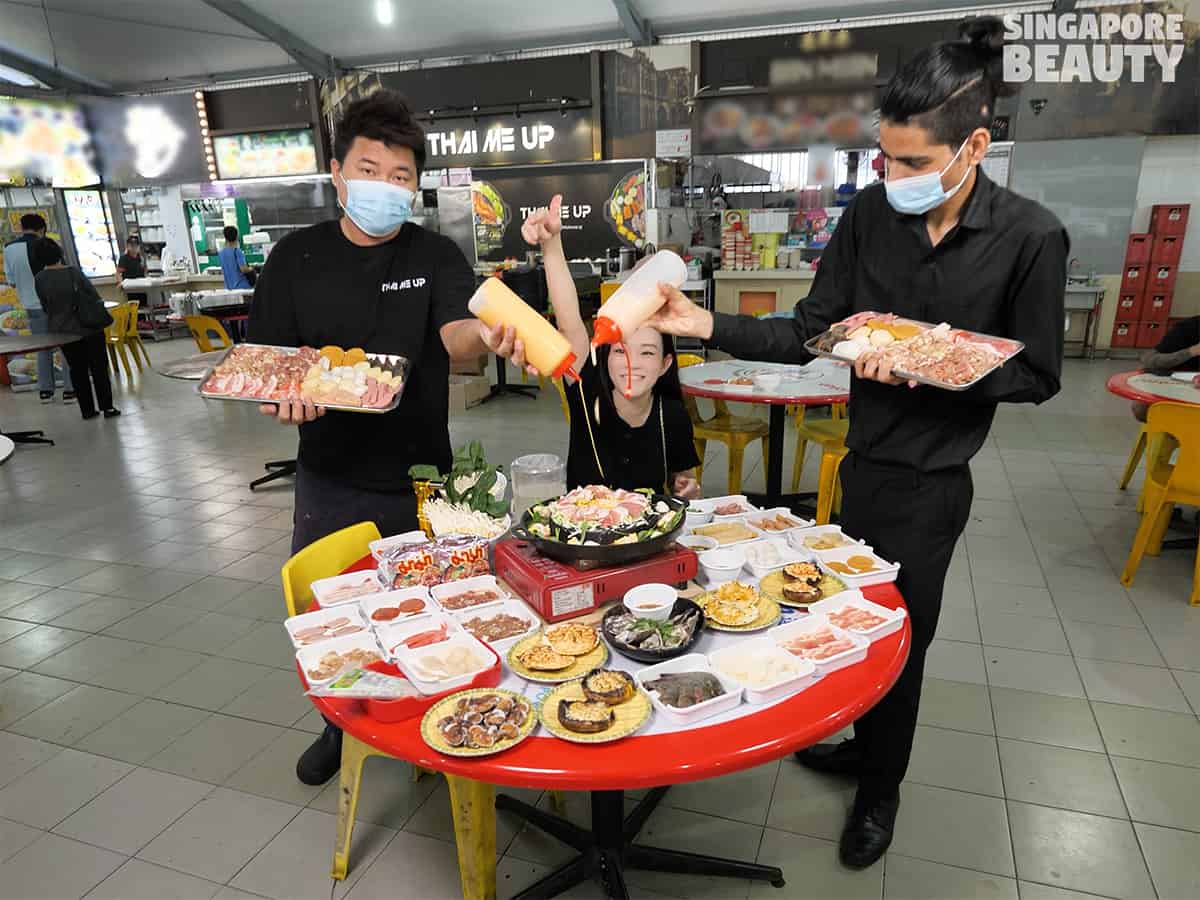 Thai Me Up Mookata is popular for their unlimited mentaiko mayo and Nacho cheese toppings, live oysters on ice and several other unique ready to eat Thai style dishes. The thoughts of mentaiko mayo seafood with nacho cheese meats on a hot grill are enough to make many drool.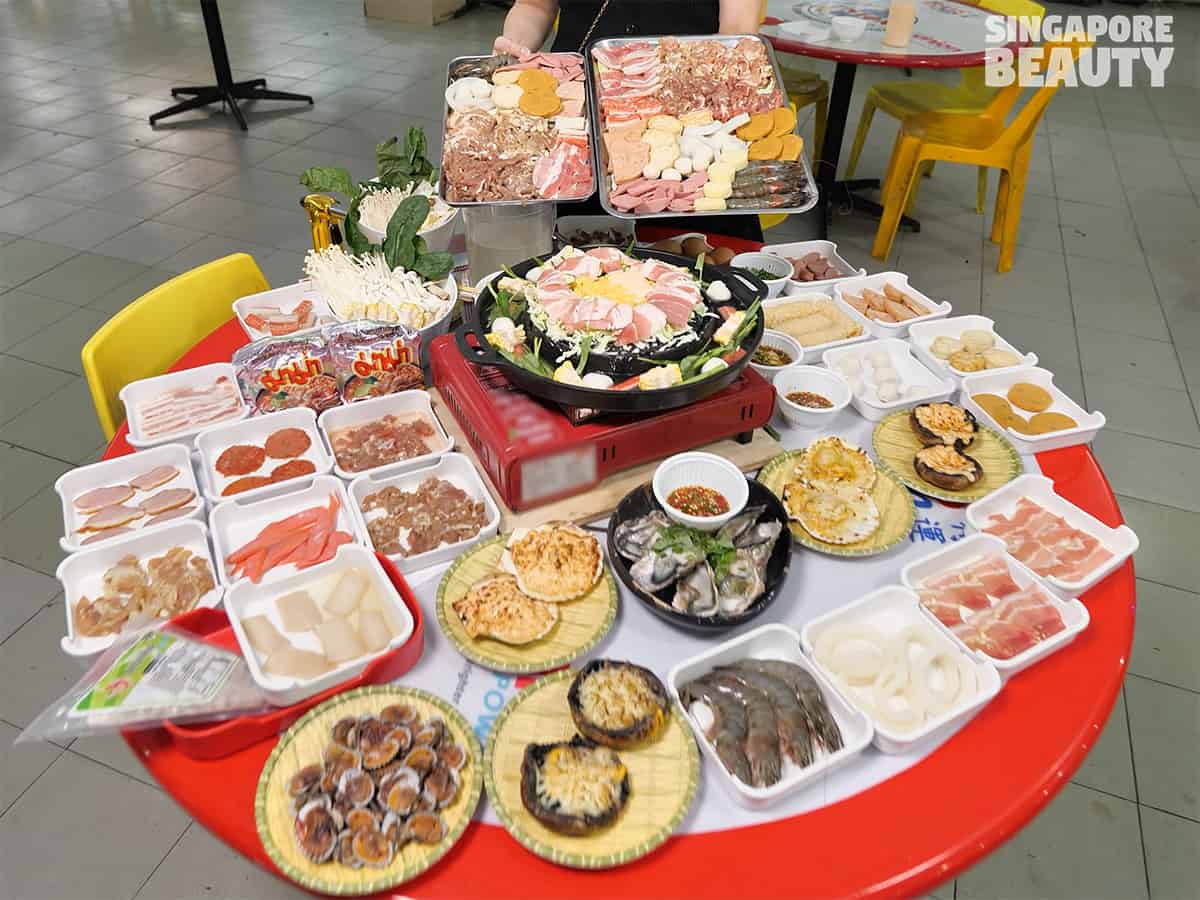 Many of us love mookata and enjoy one with good variety of ingredients. Thai Me Up Mookata menu consist of over 50 items which includes platters, meats, seafood, vegetables, mushroom, surimi, carbs and various unique ready to eat side dishes. Some of those ingredients to try are their coin ba kwa, moo ping, shrimp paste, Thai style half shell cockles, mentaiko & cheese Portobello mushrooms and scallops, oysters, Thai fish cake and some of their marinated meats.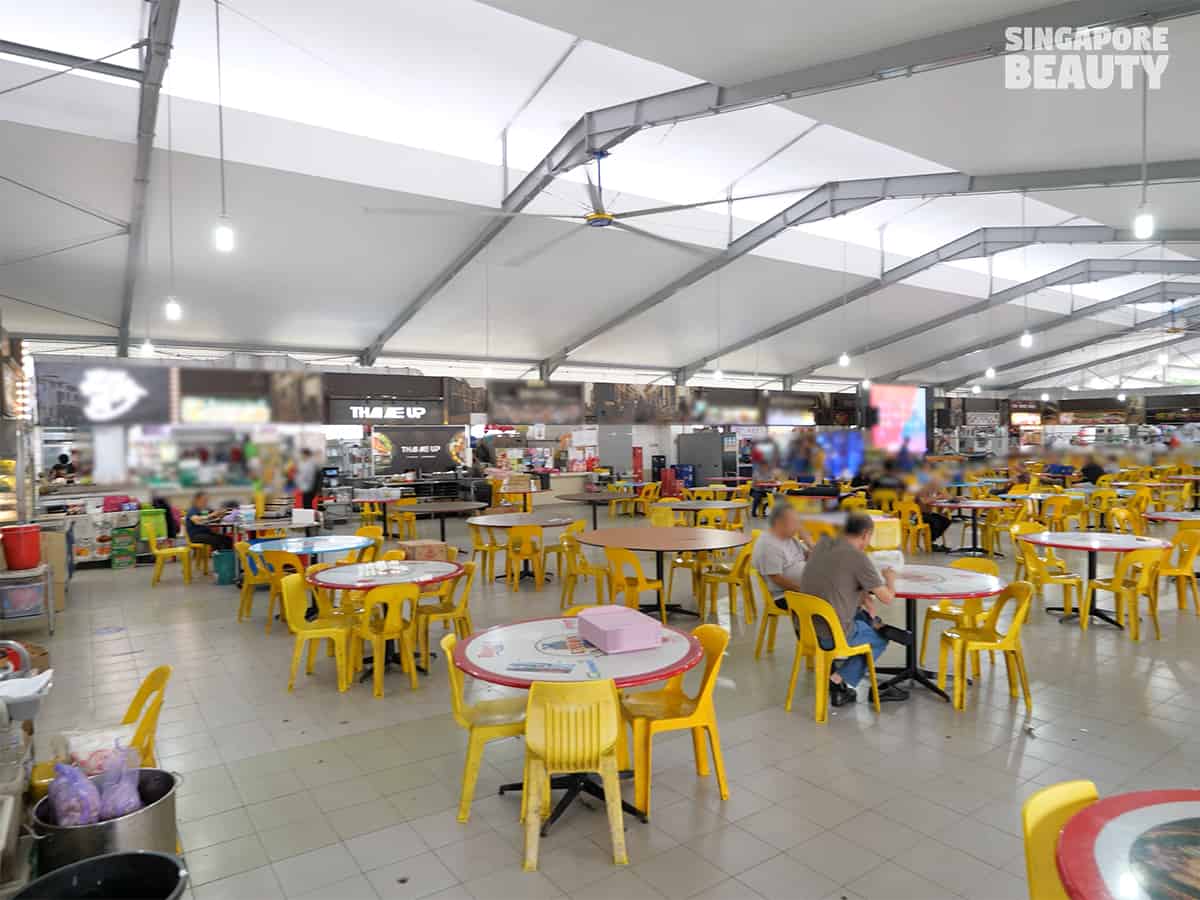 Thai Me Up mookata is housed in a large eating place with our familiar round tables and iconic hawker chairs. The vibe here is laid back amongst an industrial estate with canto-pop music blasting from a billboard TV. Parking is available in front of this eating place aka food mall which is too large to be labelled as a coffeeshop. The area is cooled by the high ceiling with helicopter-like ceiling ventilator.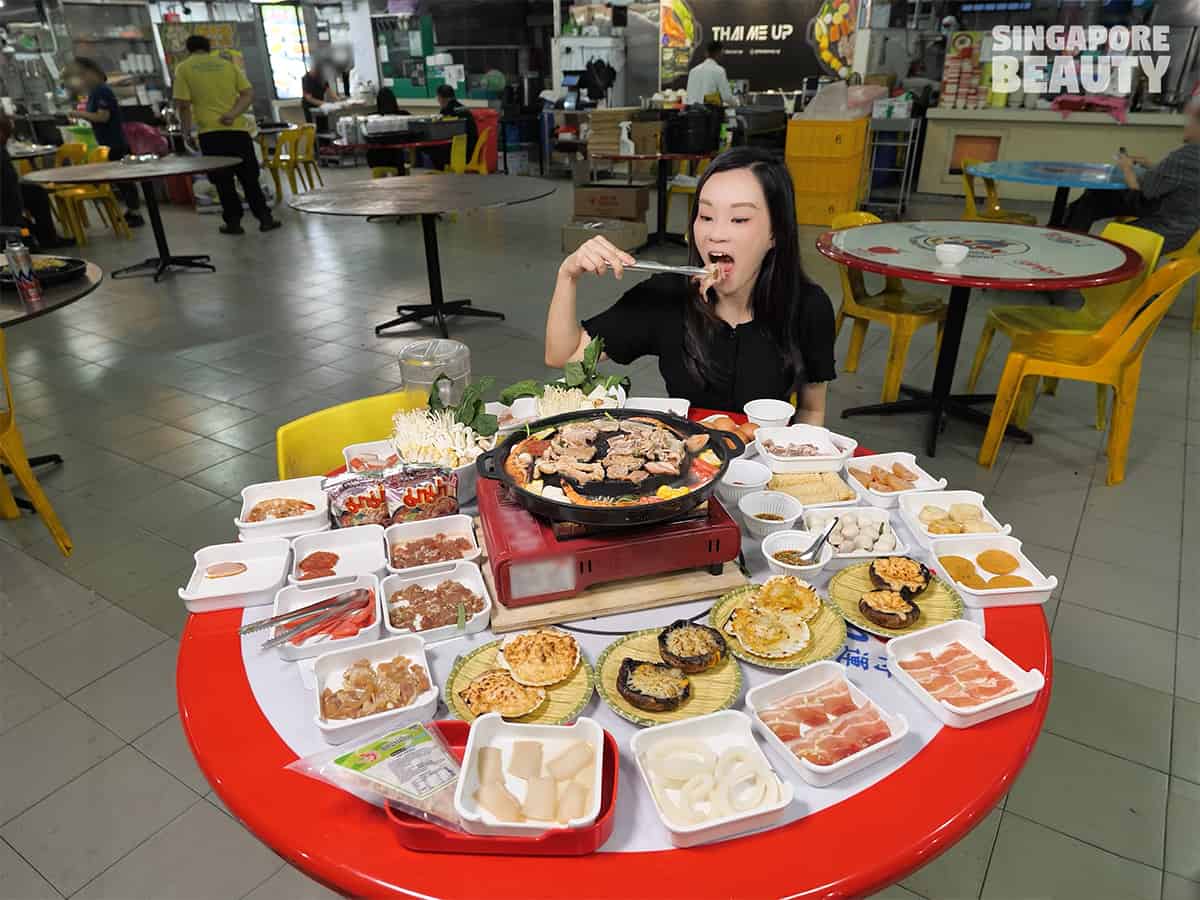 Here's our Thai Me Up Mookata reviews after trying their platters and most of the items on their menu. The 2 & 4 pax platter is value for money with a good mix of meats, seafood and surimi on a bed of shredded cabbage. We are intrigued by some of the unique dishes such as grilled Portobello mushroom with mentaiko or mozzarella cheese, the combo really work well together. If you love seafood, they also have freshly shucked oysters with Thai sauce. The unlimited mentaiko mayo and nacho cheese also is the main pull factor for the returning customers who loves these as dressings and dips on a hot mookata grill.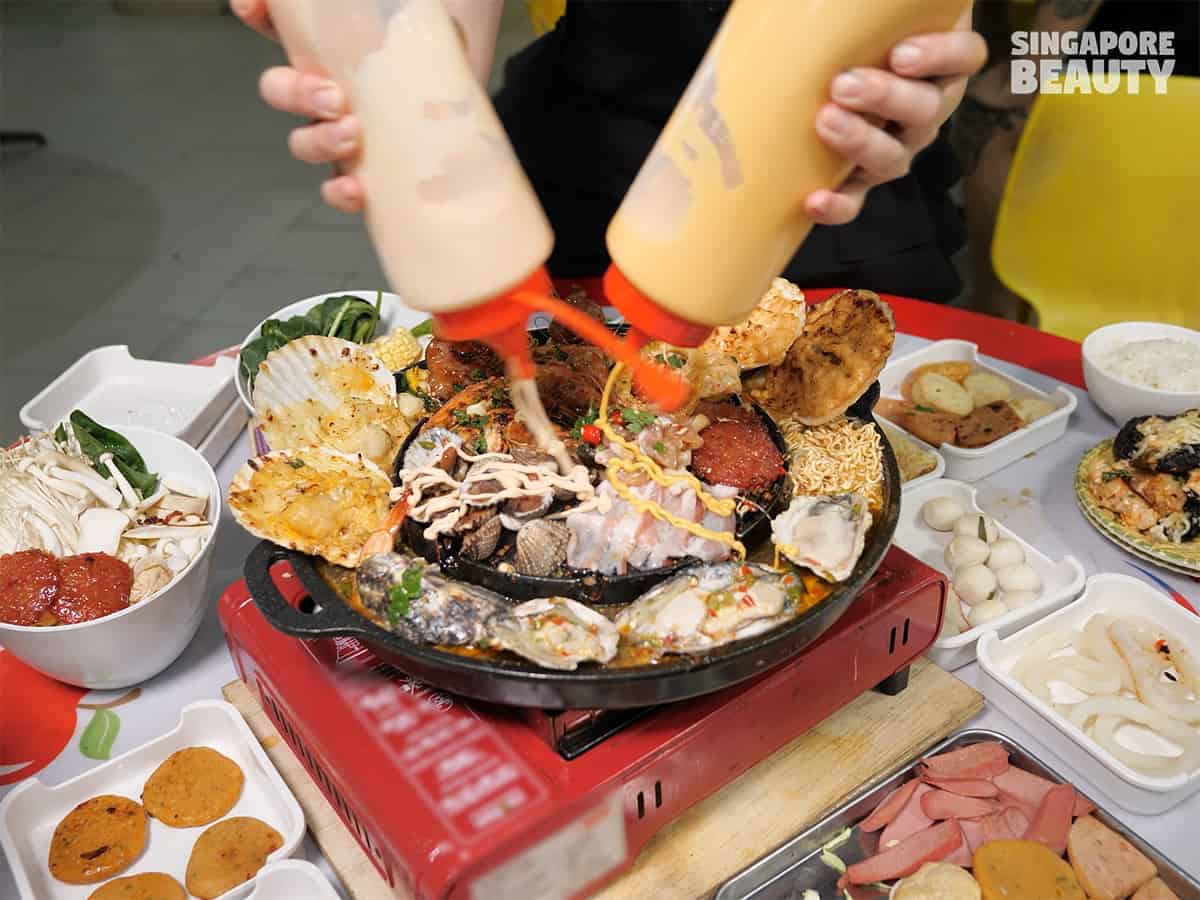 It is quite rare for an ala carte mookata to provide free-flow mentaiko mayo and nacho cheese in their condiments counter. In my opinion, mentaiko mayo goes well with seafood and nacho cheese with meats. Make use of these to power up the grilled seafood such as prawns, squid rings and scallops, making them more hearty and adds more dimension to your grills.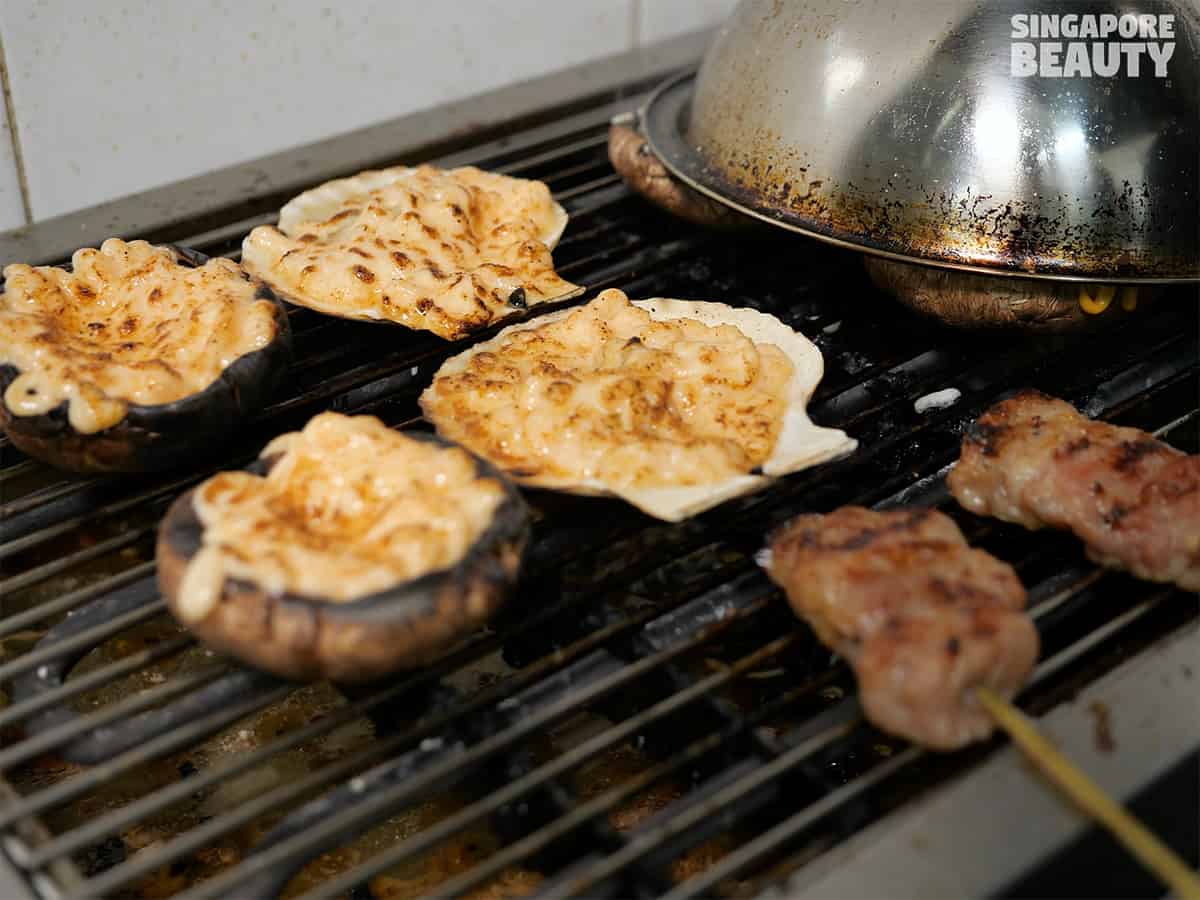 When you are at Thai Me Up enjoying their mookata, remember to get some of the signature side dishes to try too. These sides dishes are grilled for you to order, so you get it fresh and hot every time. The must try grills are the Portobello mushroom and the scallops with mozzarella cheese or mentaiko as topping.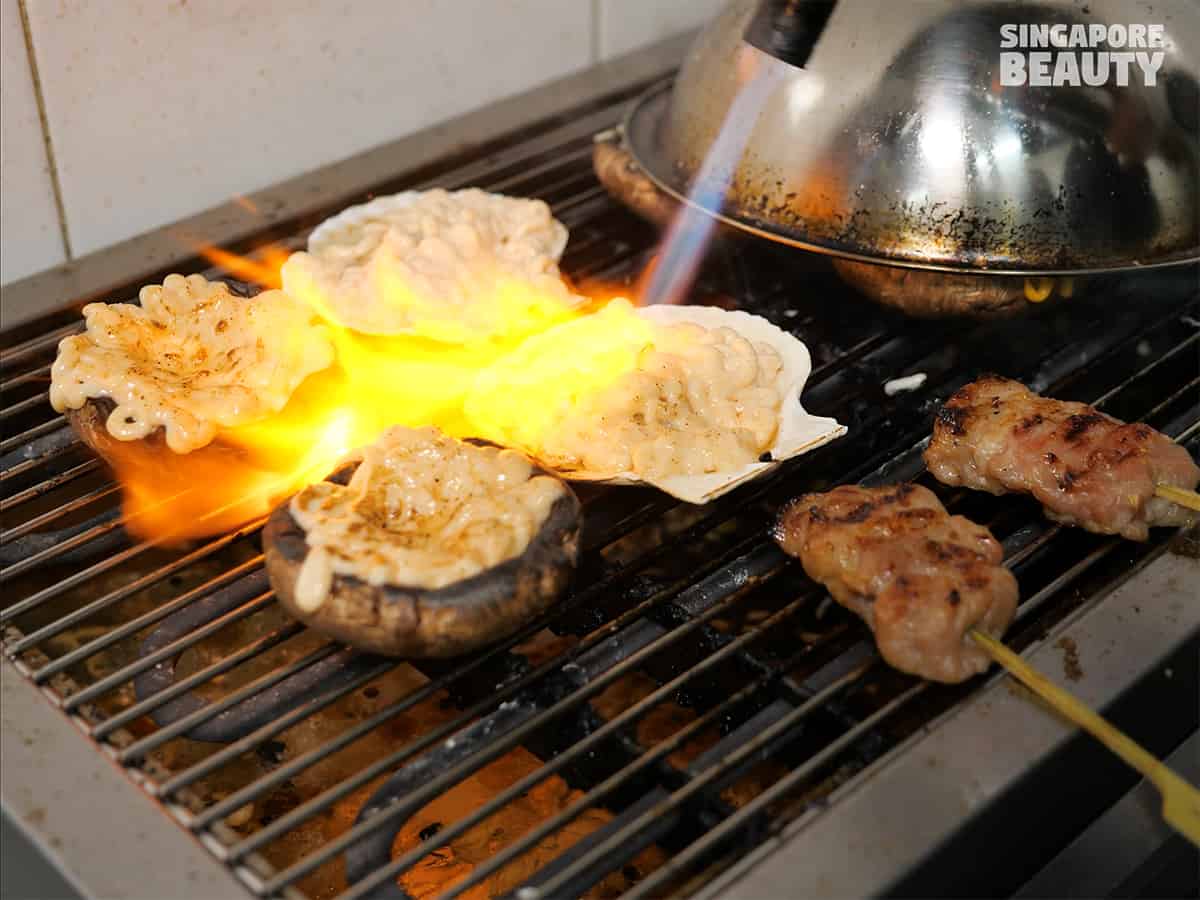 Their signature portobello mushroom with mozzarella cheese or mentaiko mayo are very juicy and well grilled. The topping are grilled till lightly charred with a smoky aroma.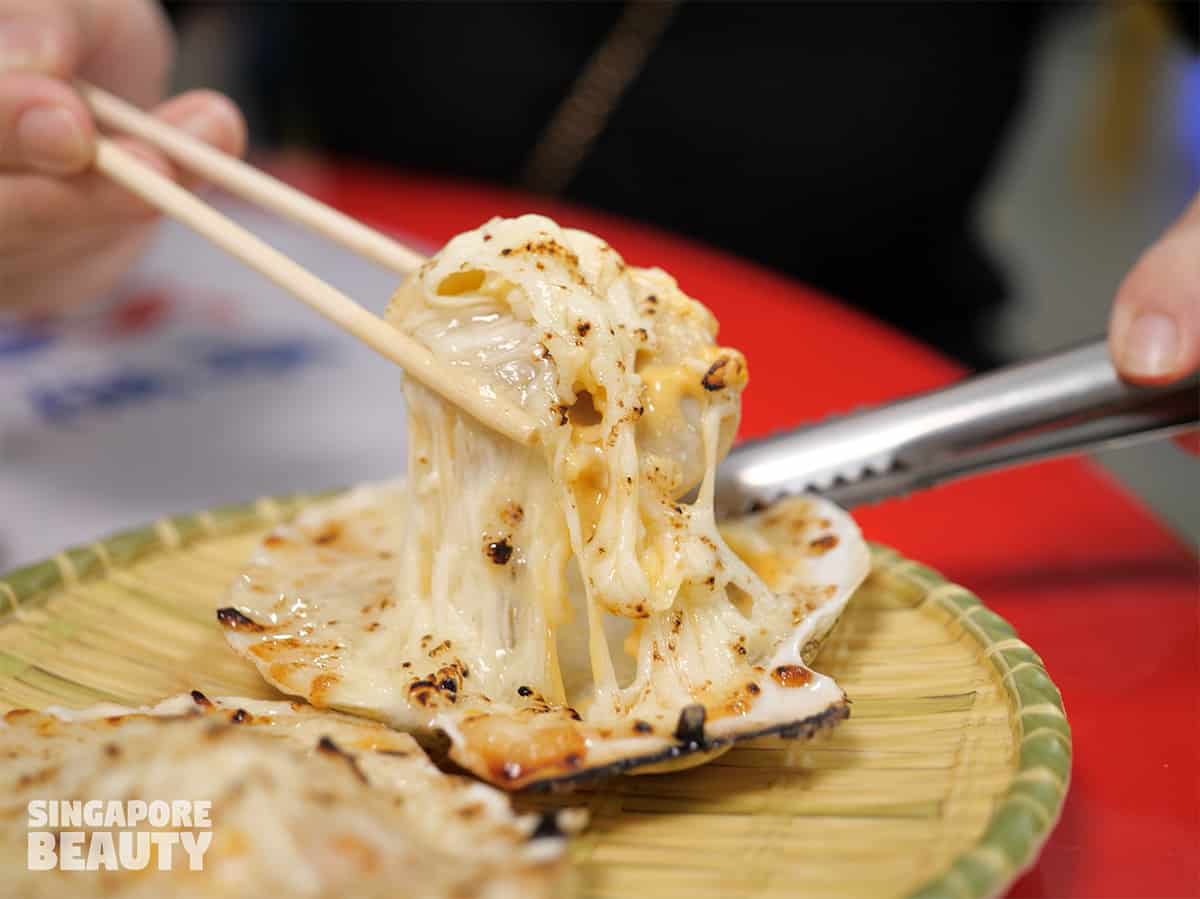 Scallops with mozzarella cheese is one of the best combos when it comes to seafood. The chewy and stringy cheese with the juicy and springy texture of a scallop is delightful.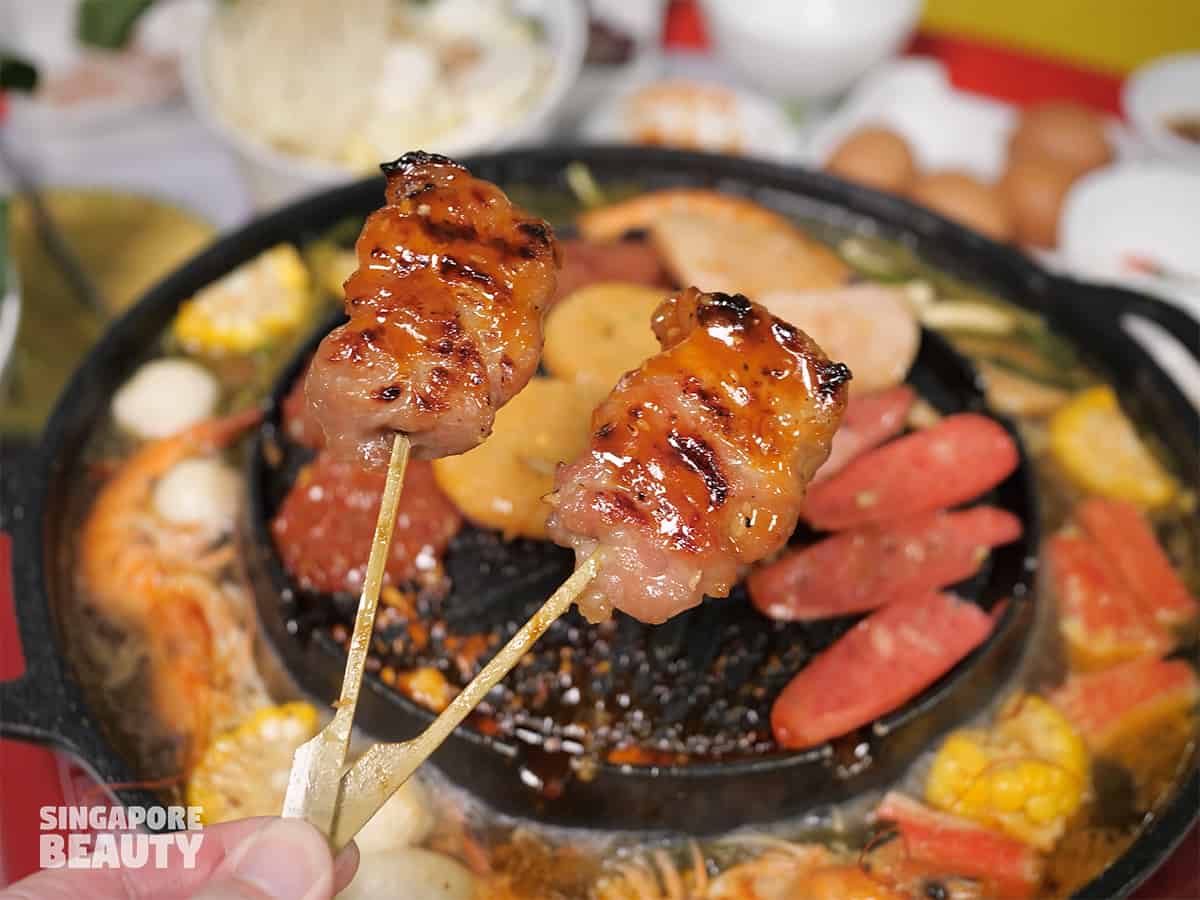 They also serve some freshly grilled springy moo ping on a stick that goes well with their sweet gooey chilli sauce. The moo pings are ready to eat and grilled for you by their chef. We love to keep them on the mookata grill warm and soft while we enjoy each stick slowly.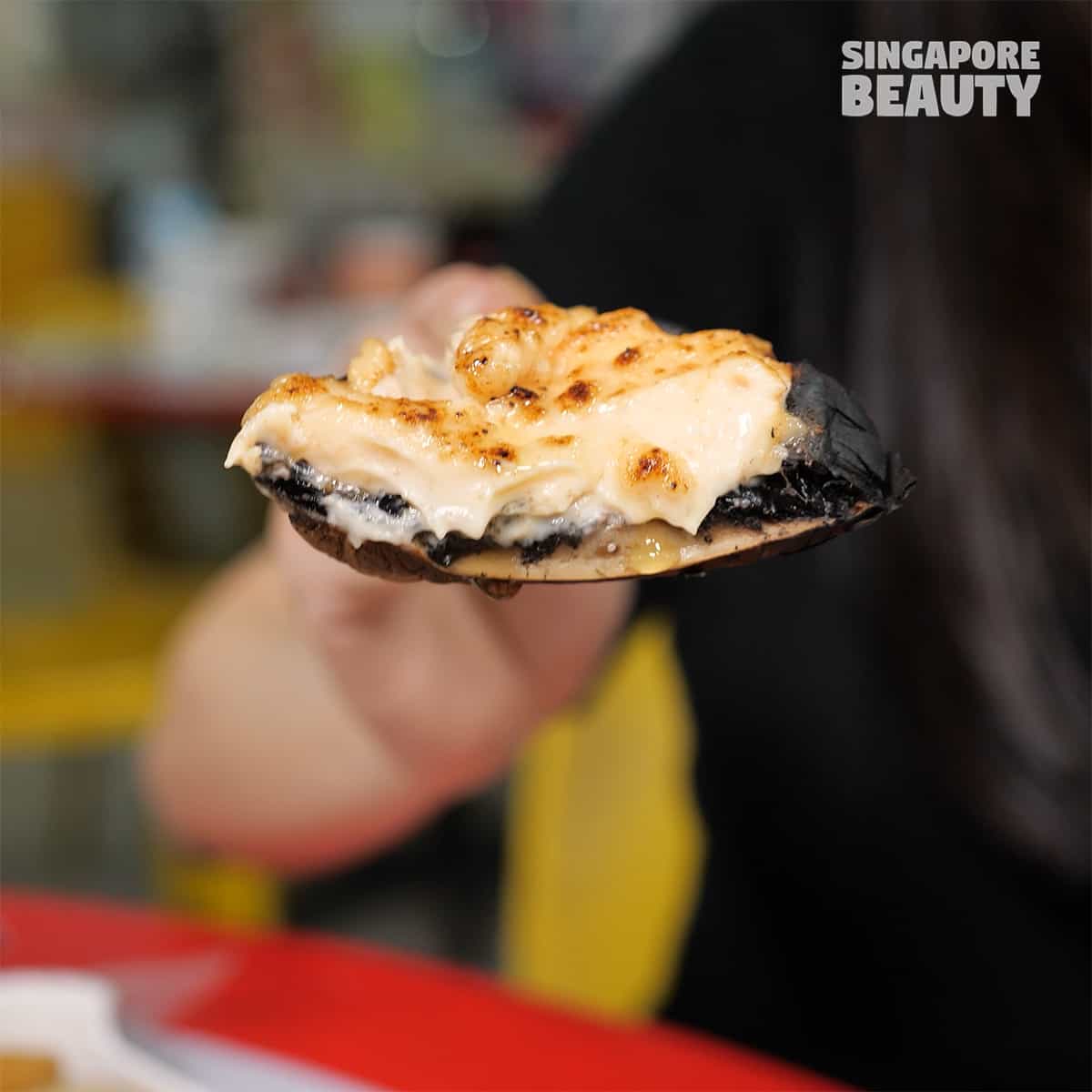 Check out the juicy section of the portobello mushroom with mentaiko.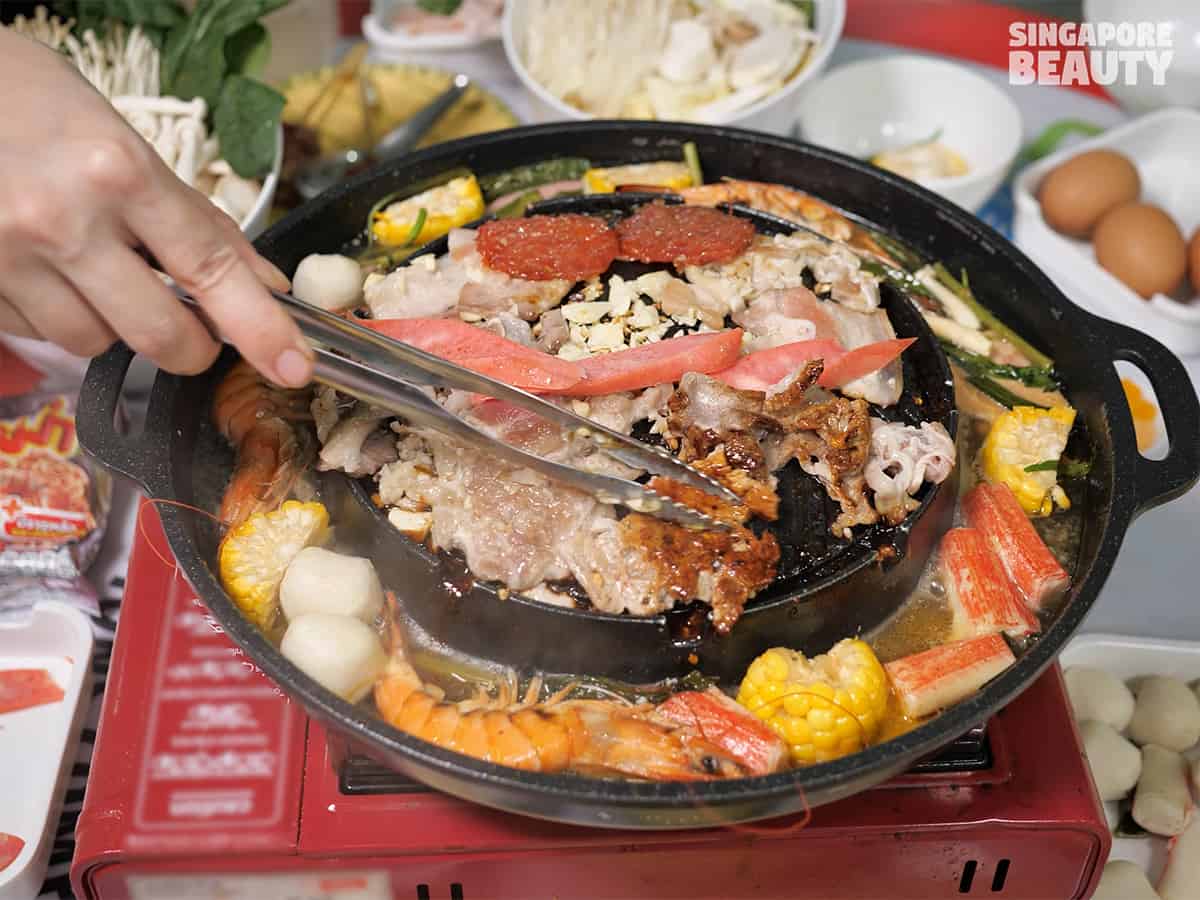 Meat lovers can rejoice with the variety of meats they have such as pork, chicken, beef and duck. They have them in various marinades such as in house sauce, garlic and soy sauce. Get the perfect char on your meats with an evenly browned caramelised char on the meats for the real mookata experience, with meat juices trickling into the soup.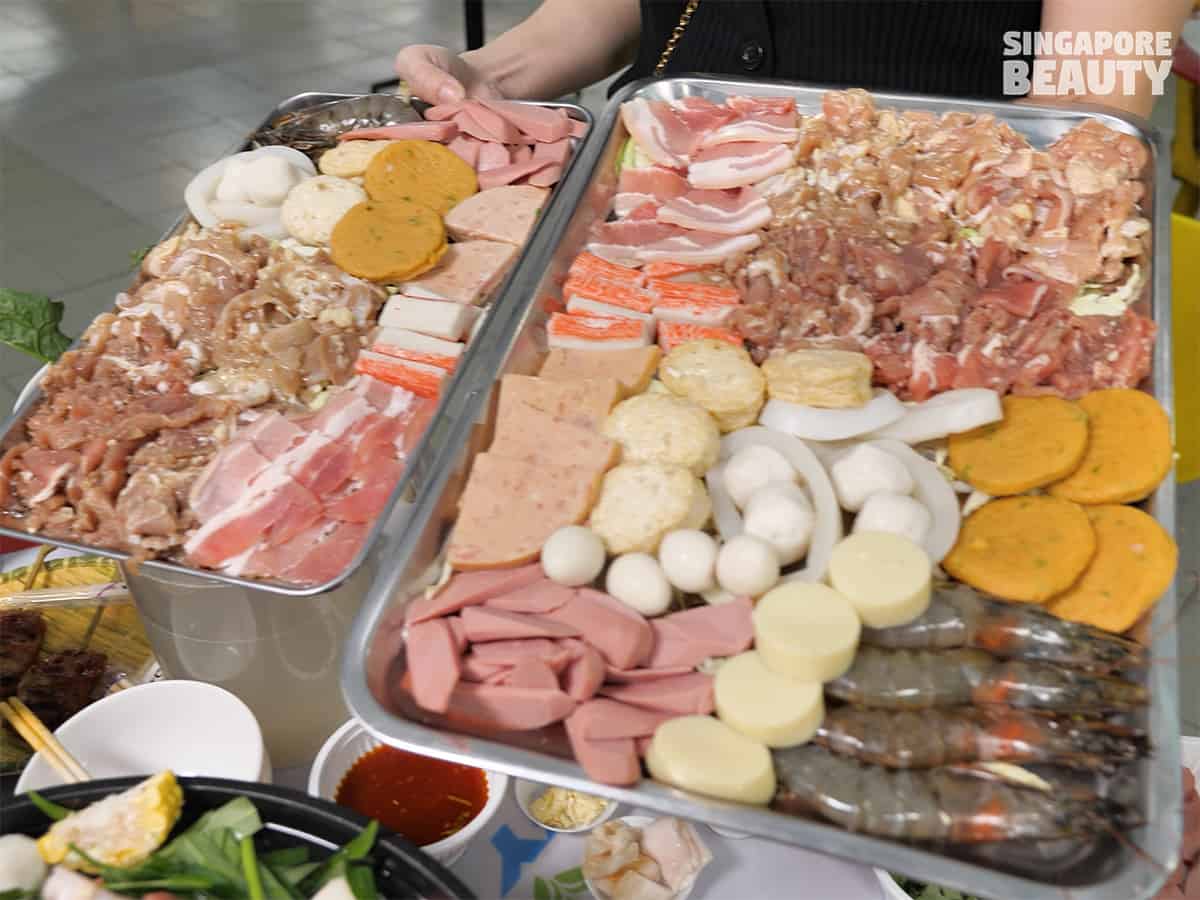 If you are heading over in groups, do get their value platters for 2 people at $25nett, 4 people at $45nett. The platters are served in a tray with various marinated chicken, pork and bacon with shredded cabbage as the base. A good selection of surimi such as cheese tofu, sausage, quail egg, Thai fish cake, fishballs, luncheon meats and crab sticks. Seafood such as XL squid rings and prawns are also included in the platters.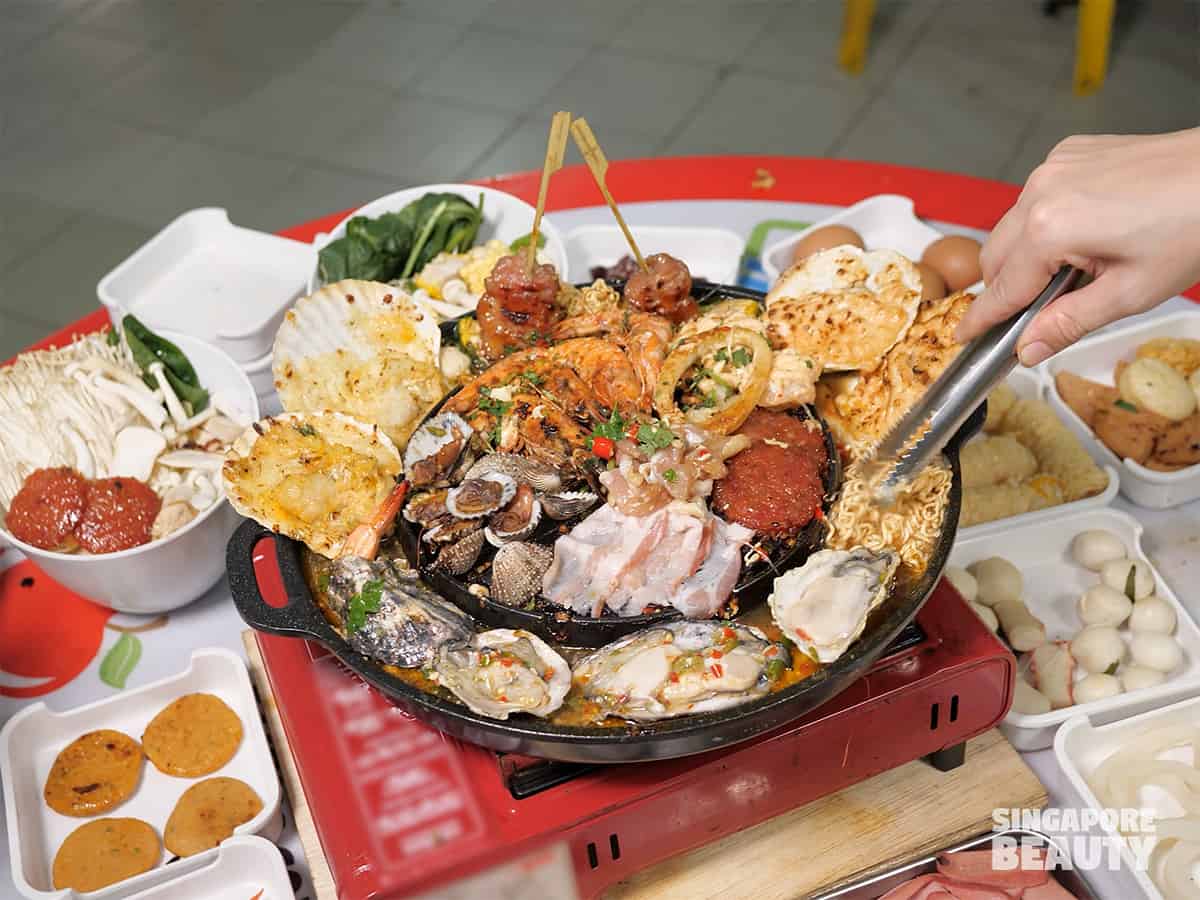 With so many varieties of unique ingredients here, you can get creative and do mookata your own way. Get the best of both worlds with grilled meats and seafood in this mookata. You will probably see mookata in a different light after trying their mookata with the free flow nacho cheese and mentaiko mayo.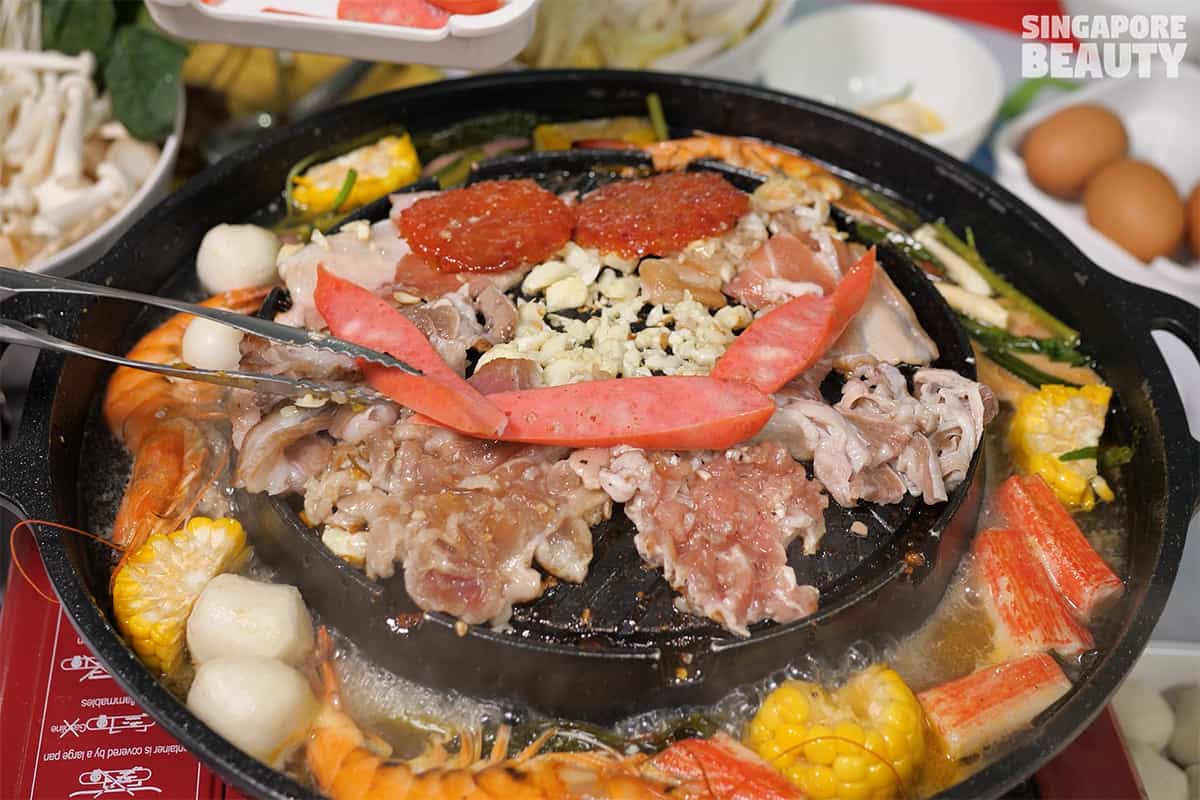 Get some of their Taiwan sausage, coin ba kwa, moo pings and garlic pork as well. Caramelise all these on the red hot grills and enjoy the crisp edges with sweet gooey texture of the coin ba kwa. You can now enjoy ba kwa anytime beside the Lunar Chinese New Year. The Taiwan sausage with it translucent springy texture of meats and fatty cuts also did not disappoint, sweet, savoury and chewy. If you love garlic, add more garlic from their condiments counter to your garlic flavoured pork. The crispy chopped garlic with grilled pork are just so heavenly.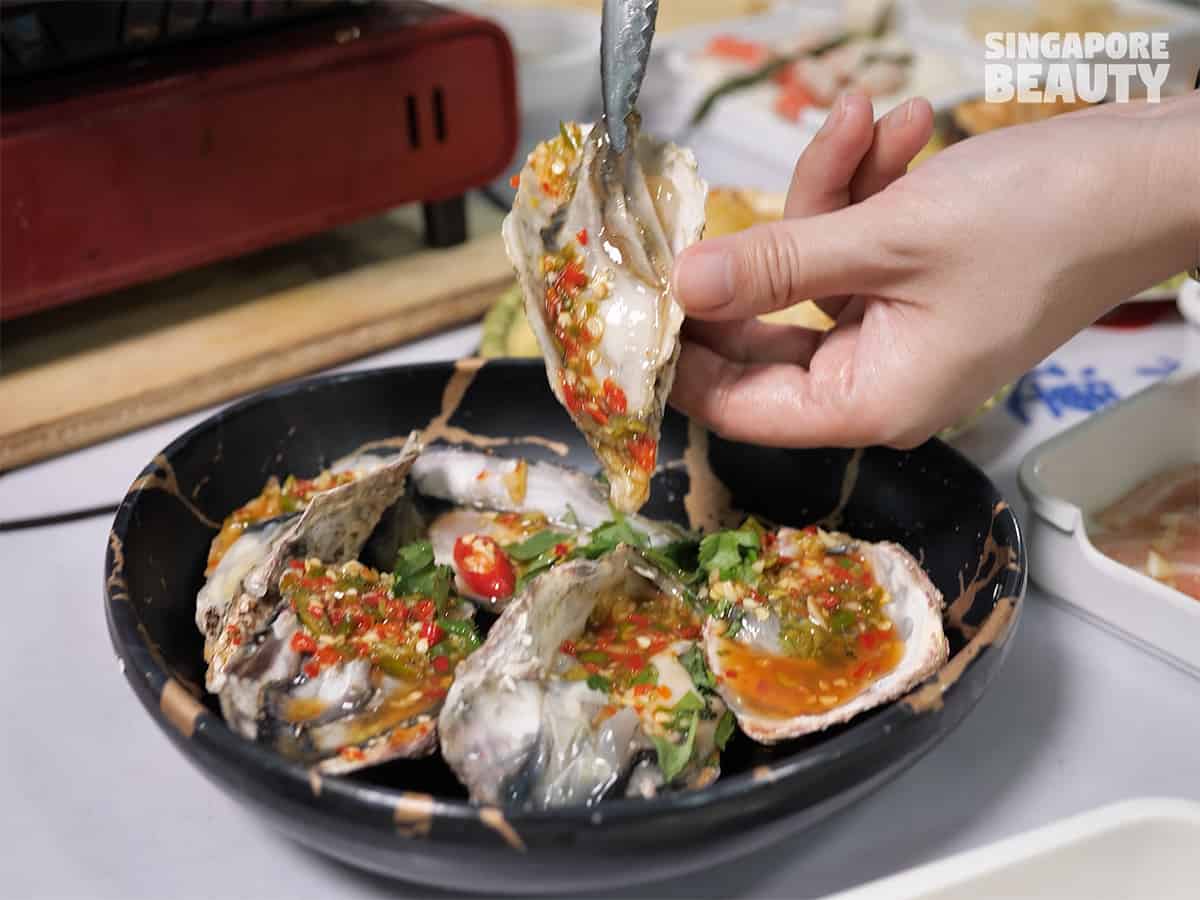 These are Thai style sashimi grade Hyogo oysters. Served chill on ice and with a spicy chilli lime sauce with plump briny oysters. These freshly shucked oysters with some chilled booze and canto pop songs in the background, you can sit back and unwind for the night.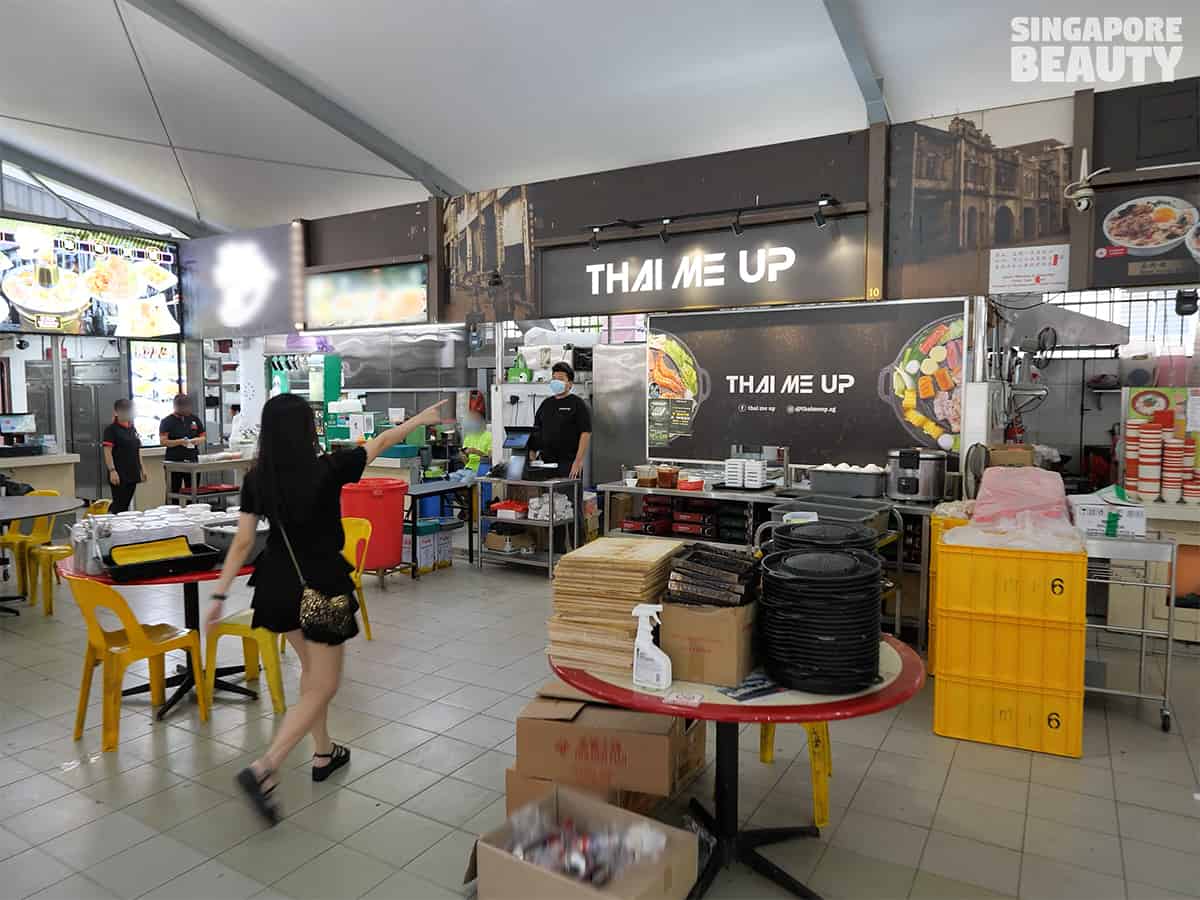 Thai Me Up Mookata is located at Marsiling within a large eating place. With free flow mentaiko mayo and nacho cheese, there are various new ways to enjoy Thai style marinated meats. This mookata experience proves to be a fun and also tummy-filling one with their value platters for 2-4 pax.
Address of Thai Me Up:
10 Marsiling Industrial Estate Rd 1
#01-01, S739276
Opening hours: 5pm to 2am daily
Brought to you by Thai Me Up