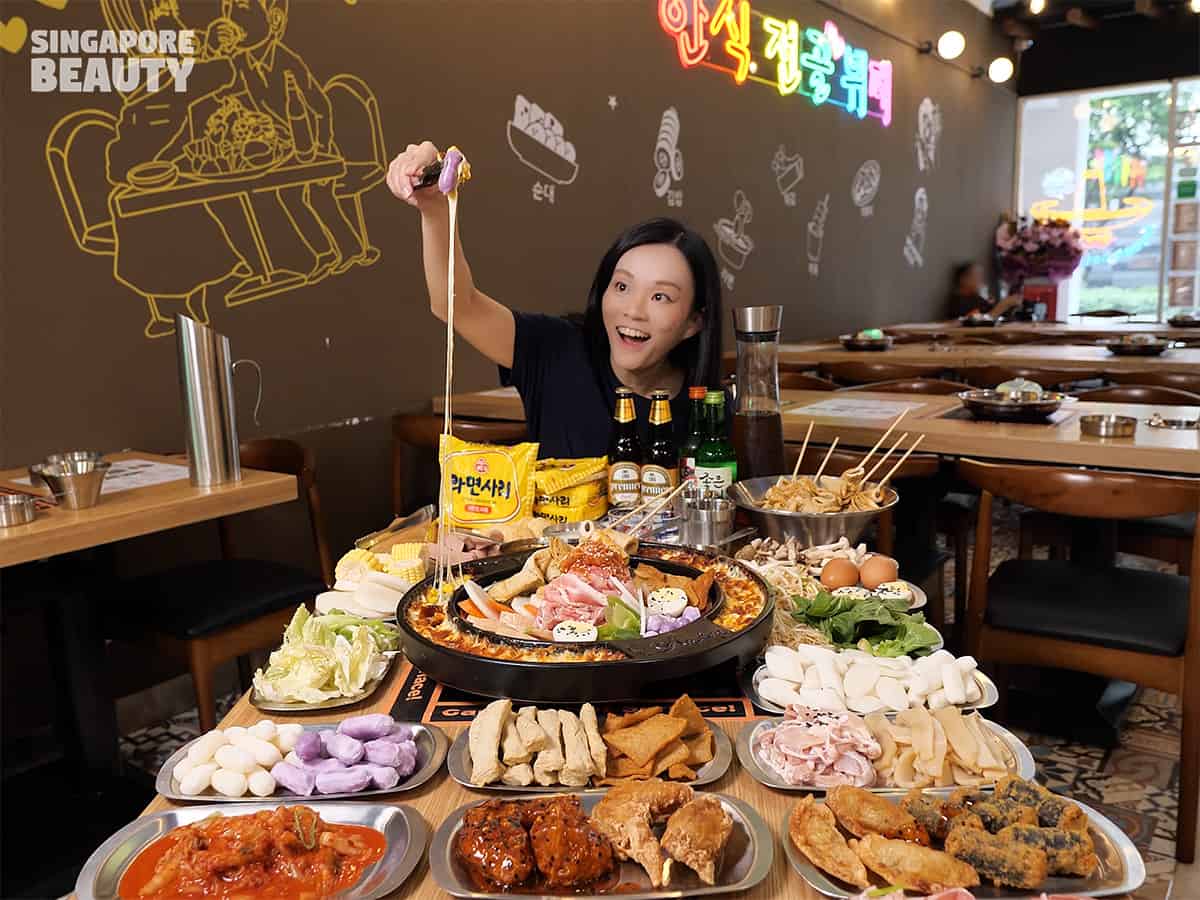 90 minutes is a Tteokbokki Hotpot buffet restaurant with Koreatown food at Rendezvous Hotel along Bras Basah Road near the junction of Selegie, Dhoby Ghaut and Orchard. This is an all you can eat buffet with a 90 minutes dine-in time limit. Expect authentic Korean street food such as Korean fried chicken, spicy eomuk skewers, mandu, gimmari, premium stuffed tteokbokki, ramyeon, kimchi and more. To heighten the Korean hotpot experience, you are encourage to add on the mozzarella cheese Korean corn dog, original soju, OB lager beer, baked cheese ring & ice cream. There is something for everyone here!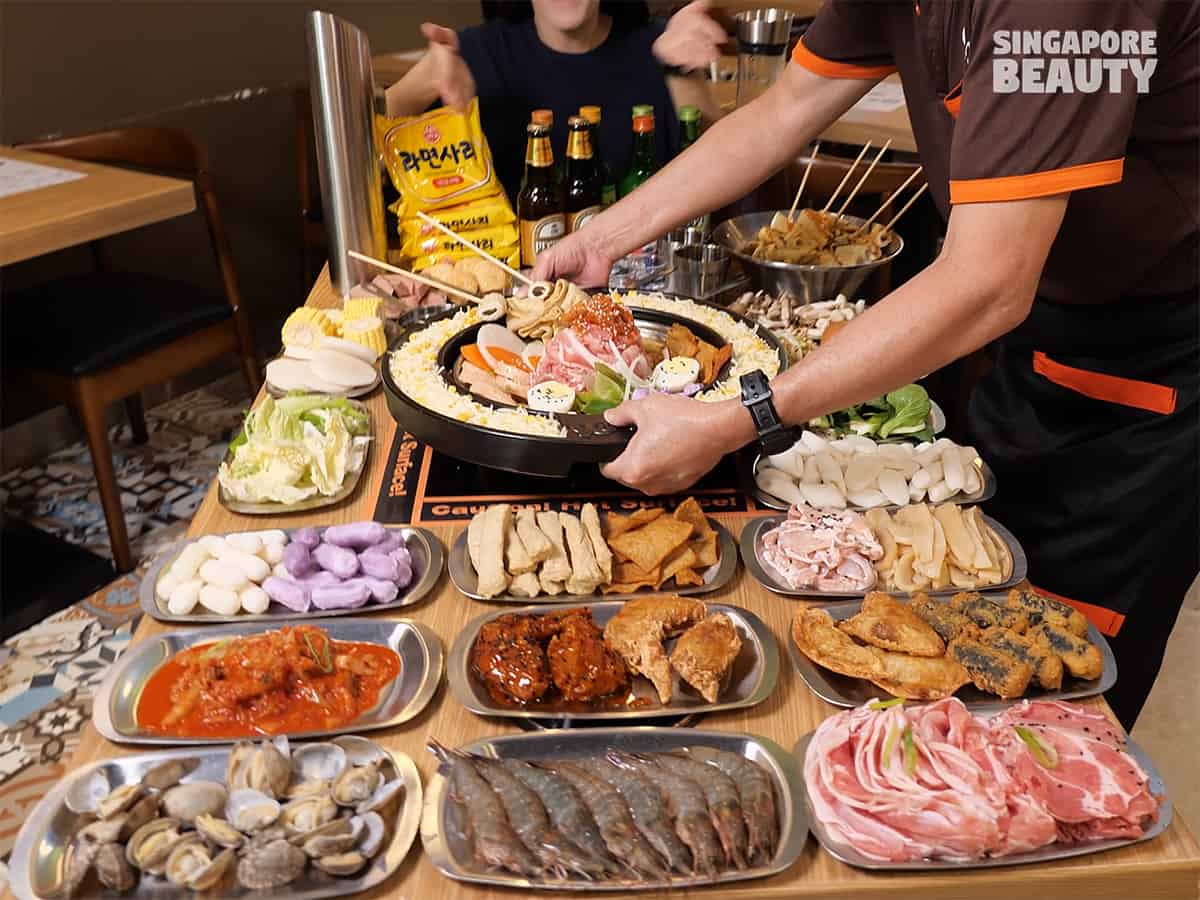 Enjoy more than 40 items at 90 Minutes Korean hotpot buffet from $14.90++ per pax. For this price, the 90 Minutes buffet menu includes free flow prawns, lala, pork & chicken in addition to unlimited Tteokbokki, ramyeon, spam, eomuk and more.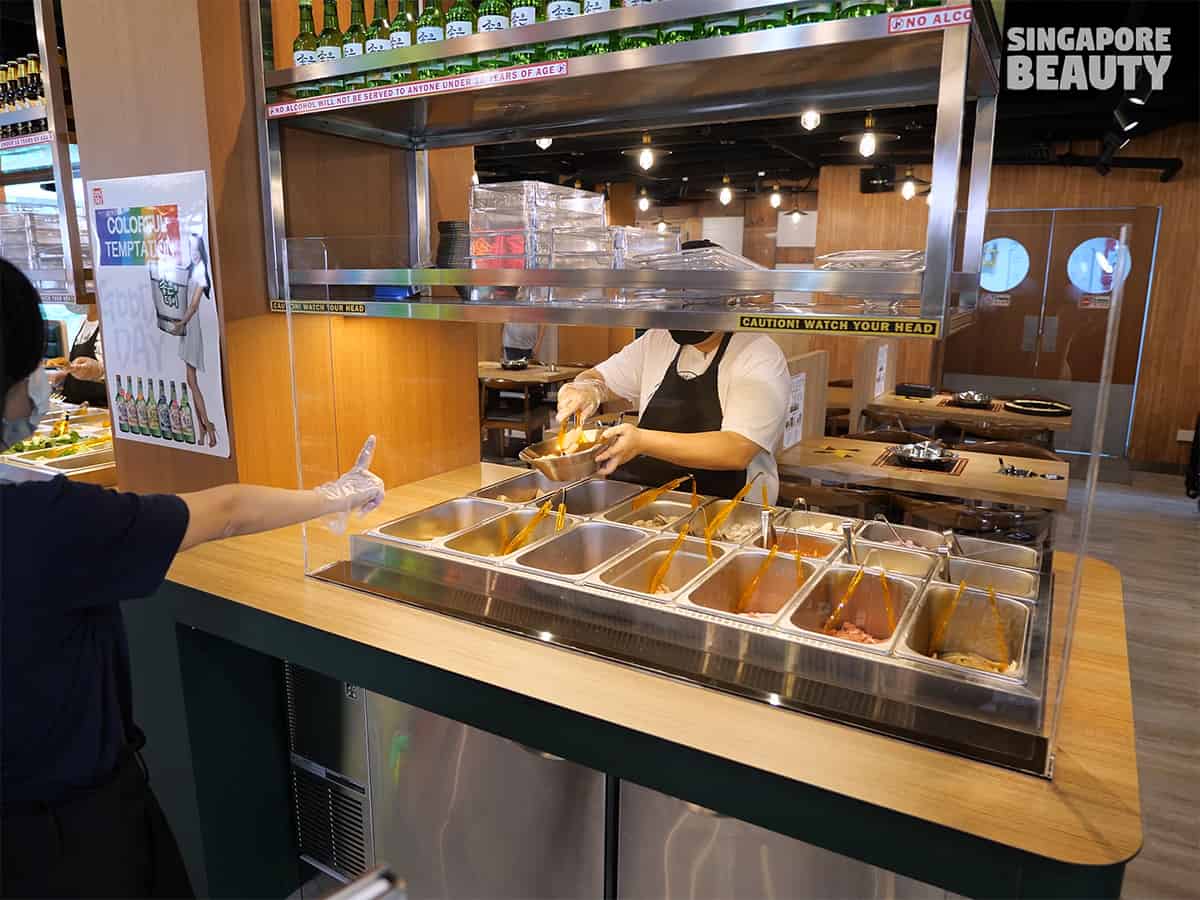 Select your food from a 6 meter long staff served food bar at 90 Minutes. The food selection includes meats, seafood, 5 types of Tteokbokki, kimchi, spam, cheese tofu,hotdogs, crab sticks, boiled eggs, greens, fungi, different types of eomuk & more.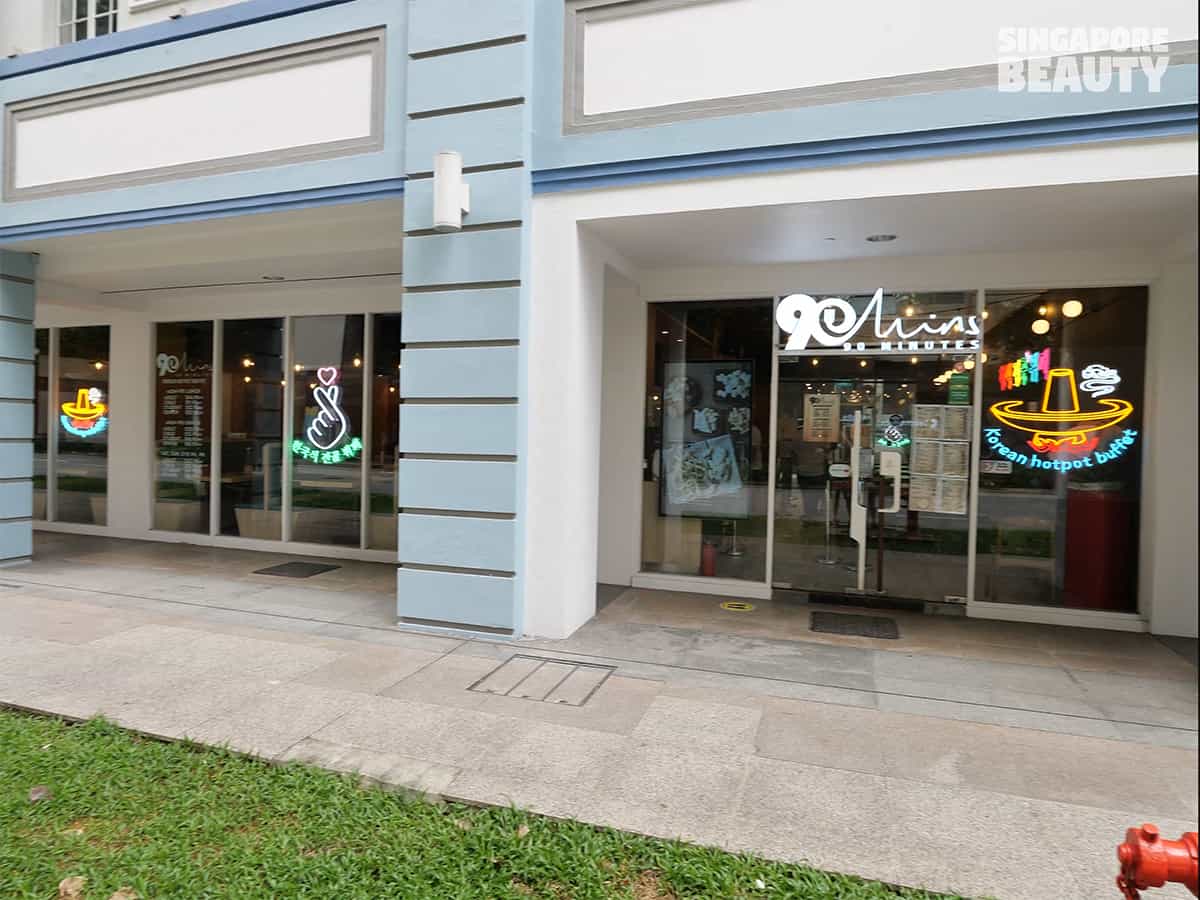 90 Minutes is located in Rendezvous Hotel. You can enter the restaurant from the main entrance at walkway or from the side entrance at the Hotel's atrium.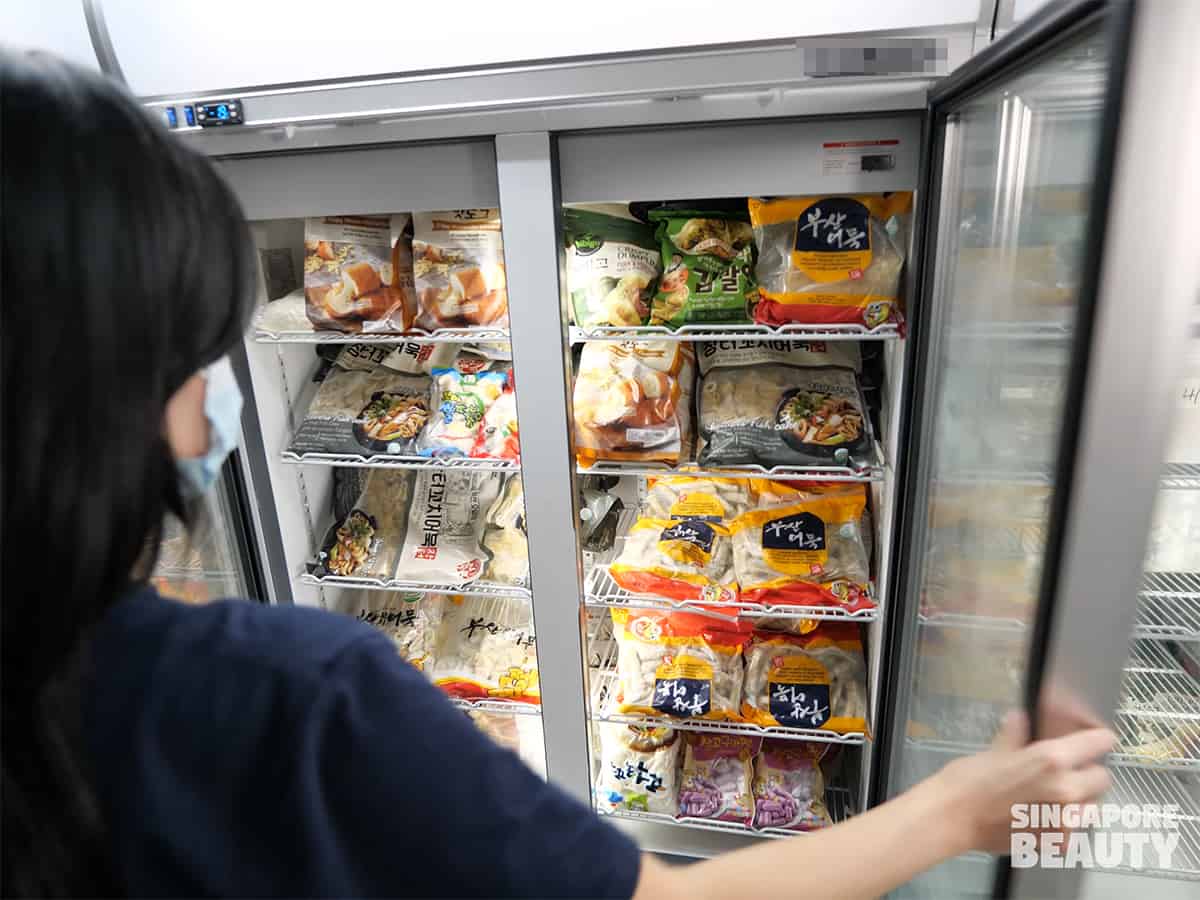 They use mainly imported Korean food prepared in their show kitchen for the food bar. The other perishable ingredients such as vegetables and meats are sourced locally for the maximum freshness.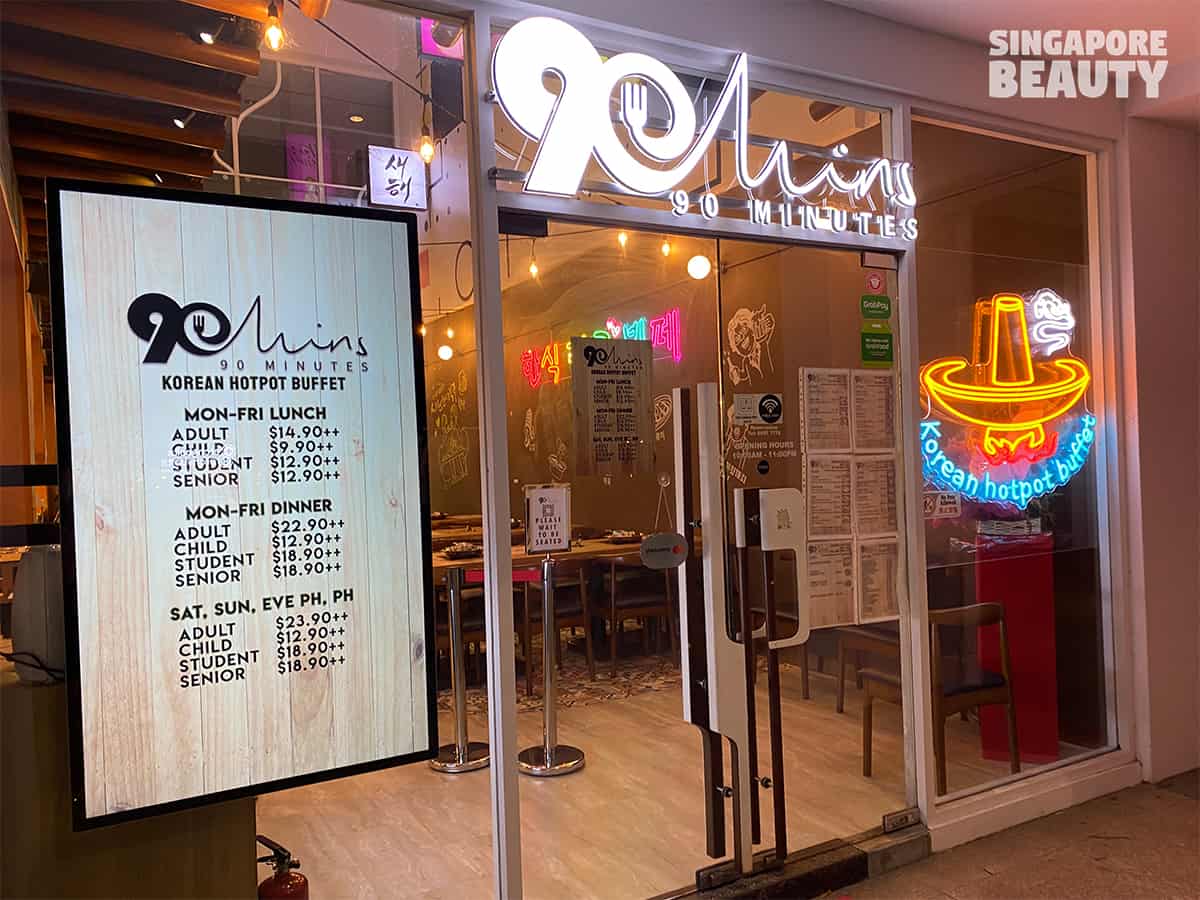 Here is the buffet price for 90 Minutes Korean Hotpot Buffet. Weekday lunch starts from adult price at $14.90, child price at $9.90, Senior/Student price at $12.90 before gst and service charge.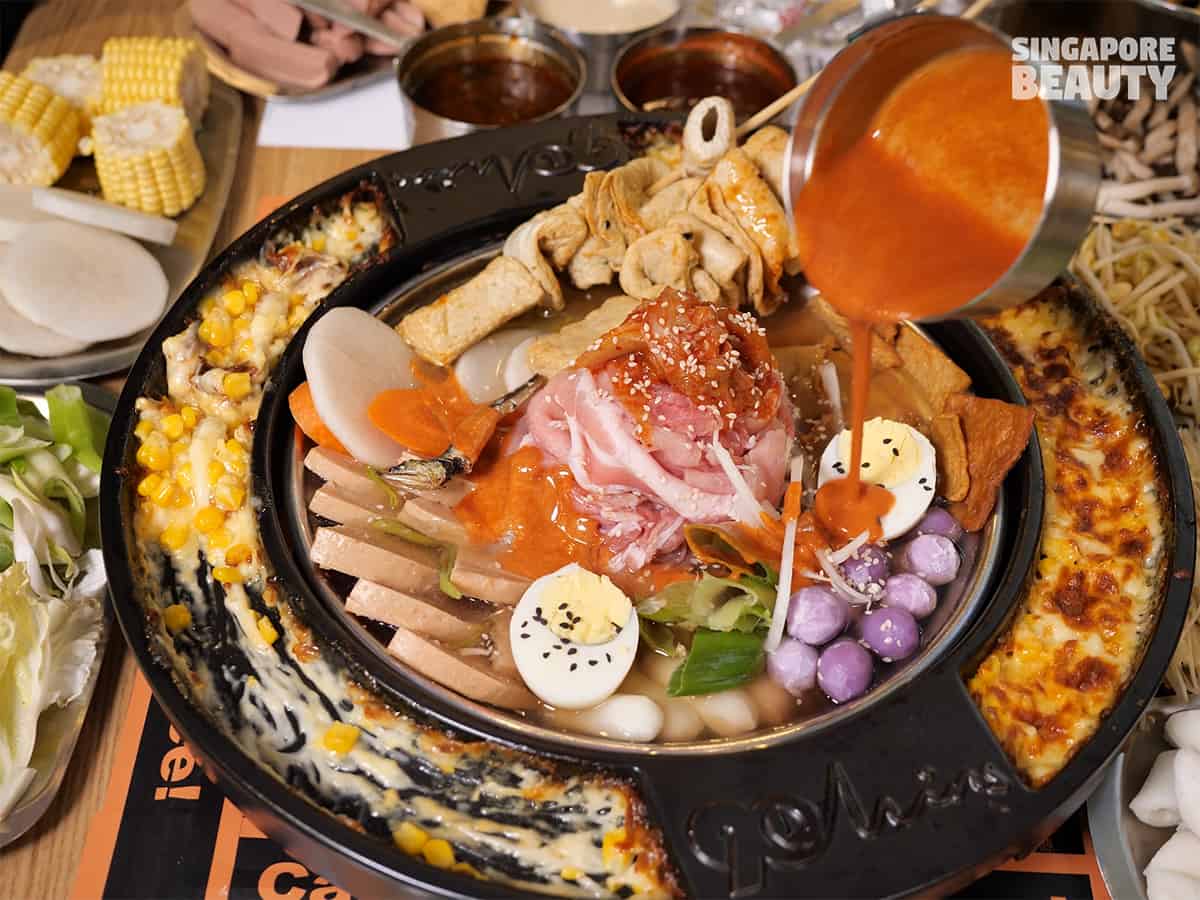 There are 5 soup sauce combinations such as 90 Mins Classic, The Best, Red Hot, the Bomb and Rosé. The starter soup base is a clear anchovy stock. By adding the soup sauce to it, you create the savoury base to start your hotpot. At this buffet, you need to try their premium stuffed tteokbokki- MVP of the show-with oozing cheese & melty sweet potato as fillings. They have a total of 5 type of tteokbokki – flat rice cake, hollow rice stick, the original and 2 other premium ones with stuffed cheese or sweet potato.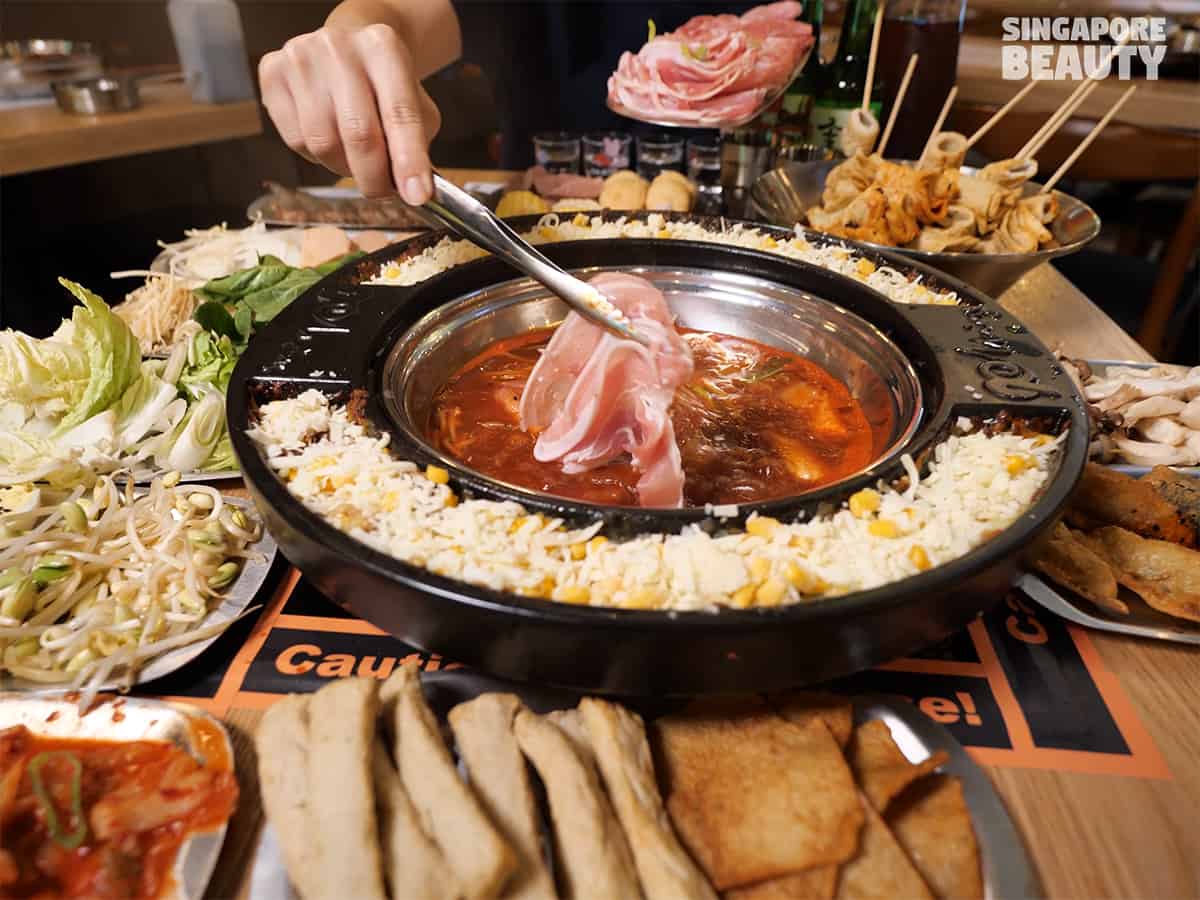 Enjoy free-flow meat & seafood. They have some sliced pork belly, collars and chicken to hotpot with. The seafood available are lala and prawns.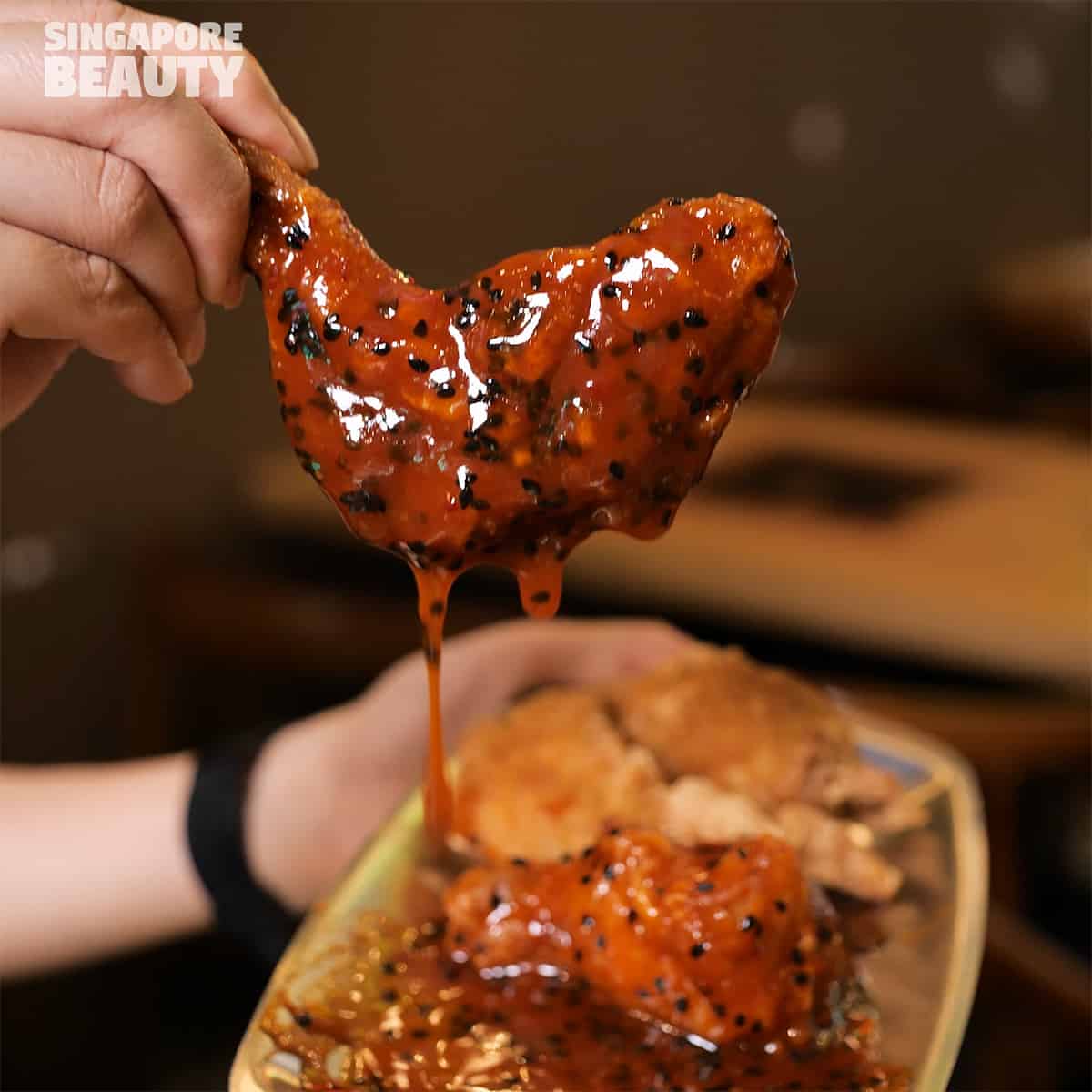 Party food such as Korean fried chicken, mandu, gimmari & more are also included in the buffet. Pair these crispy bites with their matching sauce provided at the food bar.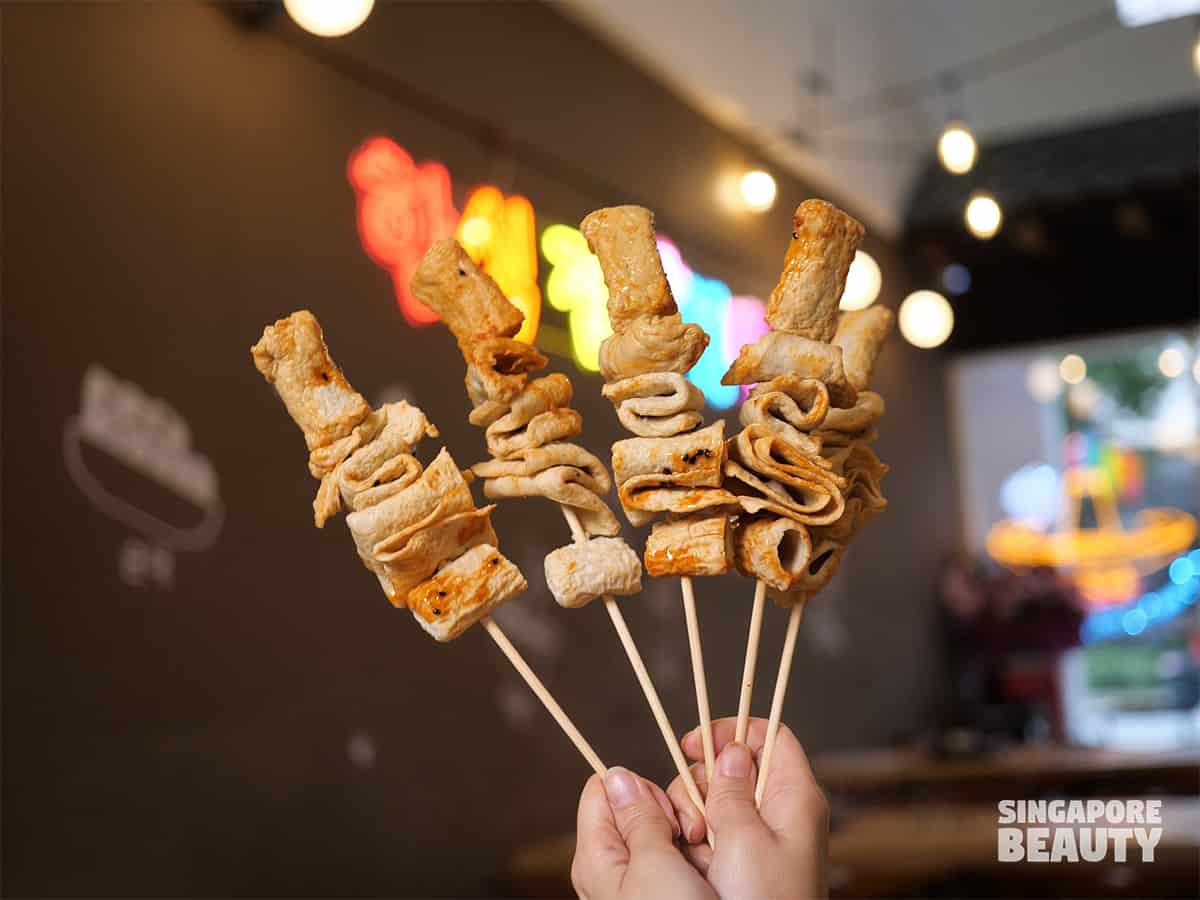 For those who are going full steam for the Korean food stuffs, enjoy different types of eomuk (Korean fish cake) skewers in anchovy stock or in tteokbokki sauce.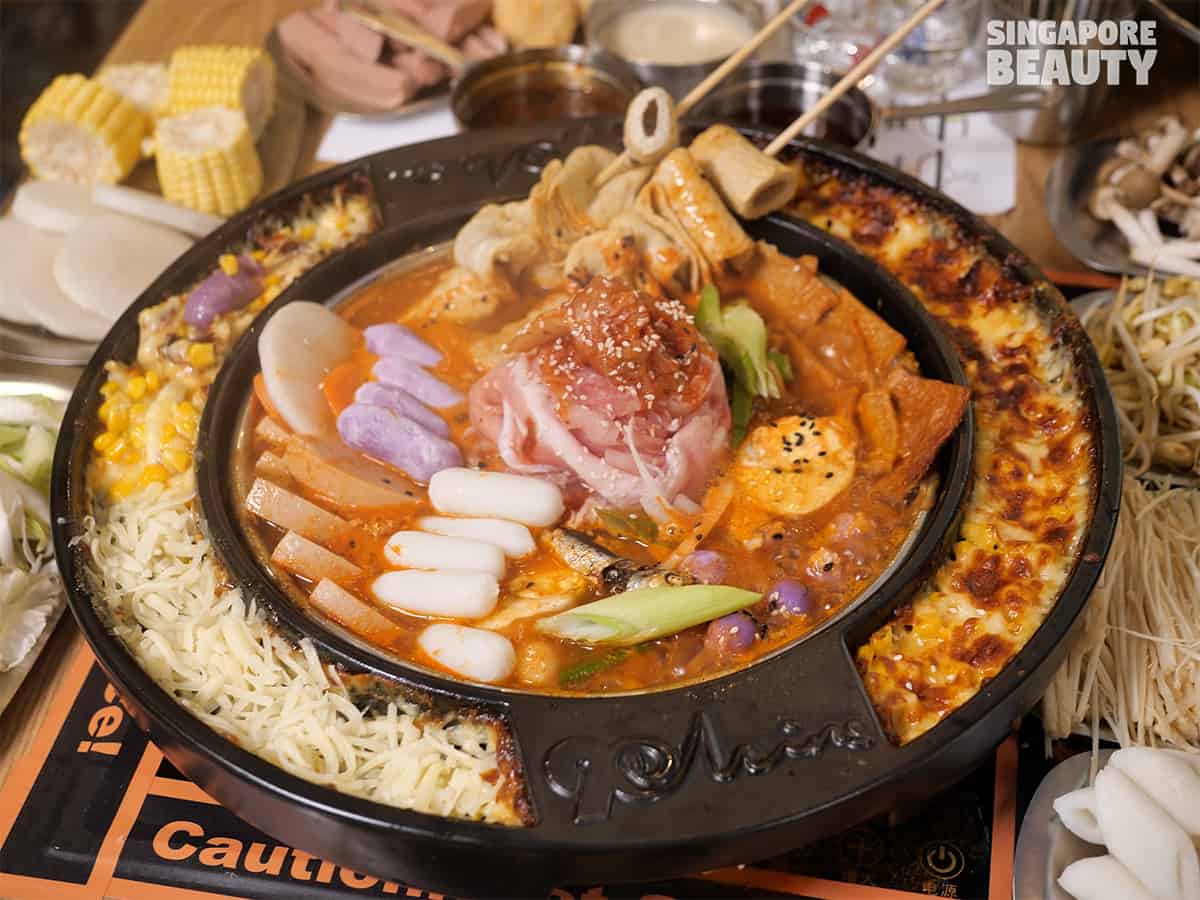 At 90 Minutes, satisfy your Korean food cravings with bubbling Eomuk, spam, abalone slice, kimchi and so much more.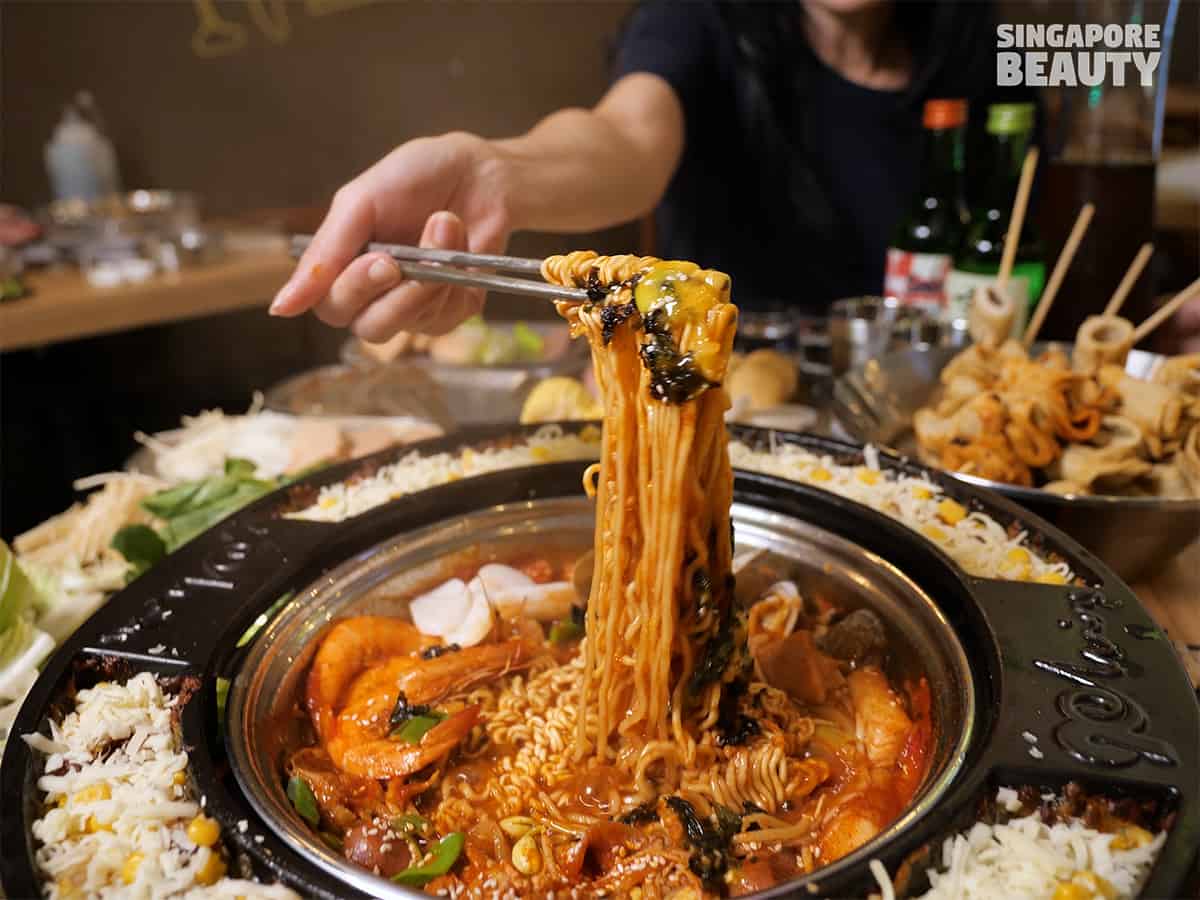 Enjoy some savoury ramyeon, tteokbokki or best of both worlds rabokki when the gravy starts to thicken & gets richer.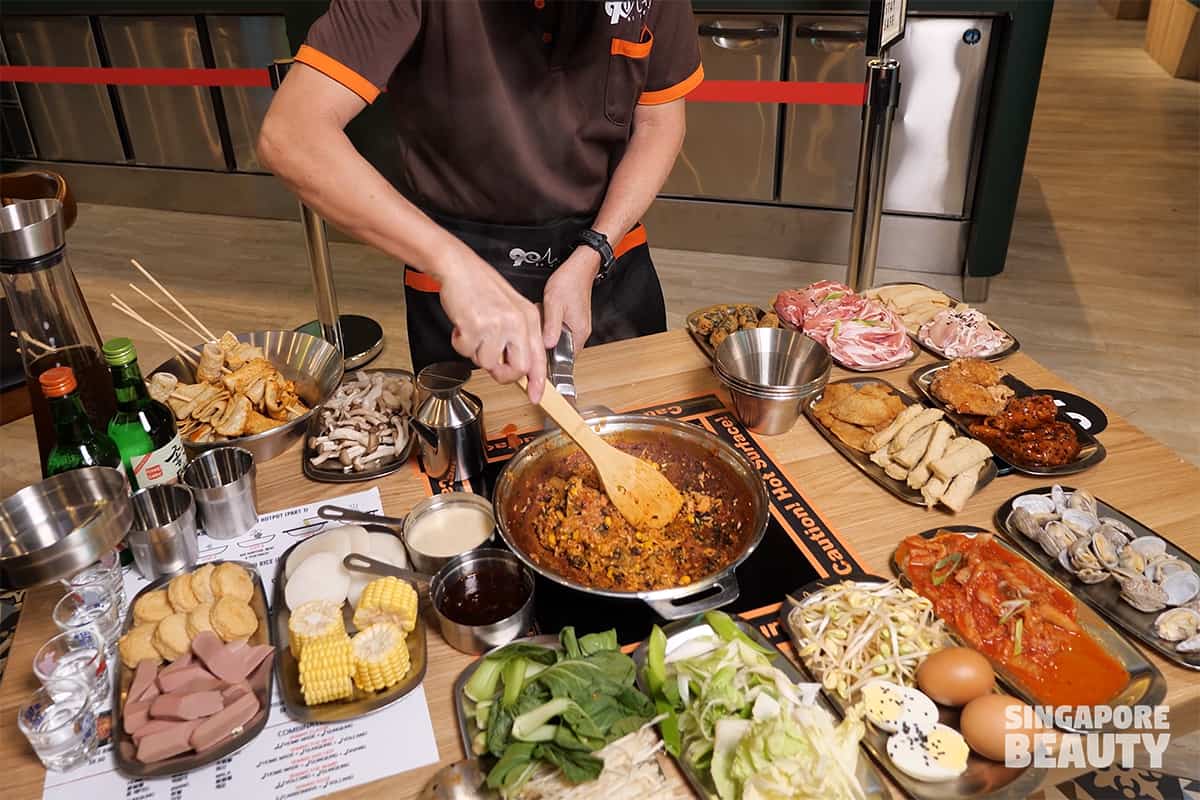 End the meal with a cook for you kimchi seaweed fried rice by the service crew to soak up all the goodness of the thicken sauce.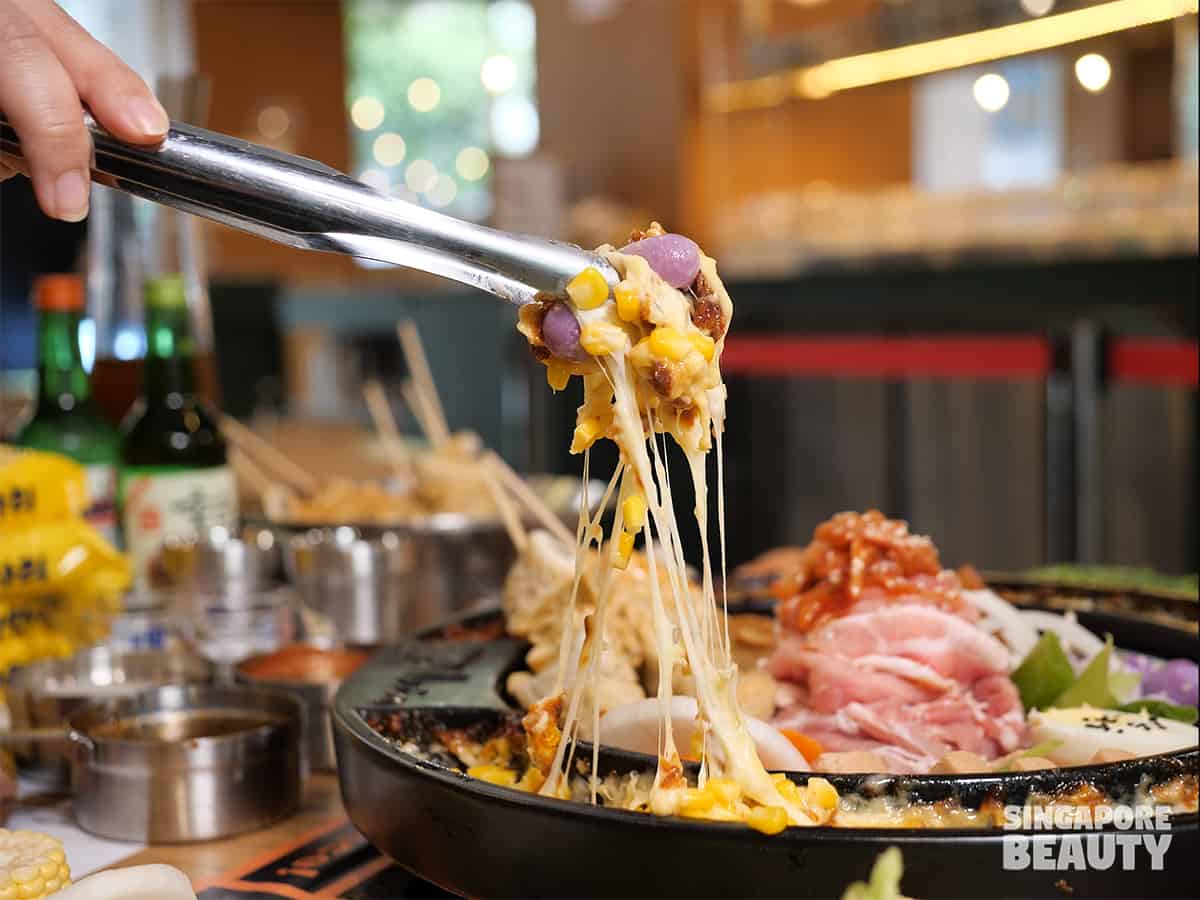 Add-on cheese ring ($9.90) & enjoy the cheese pull.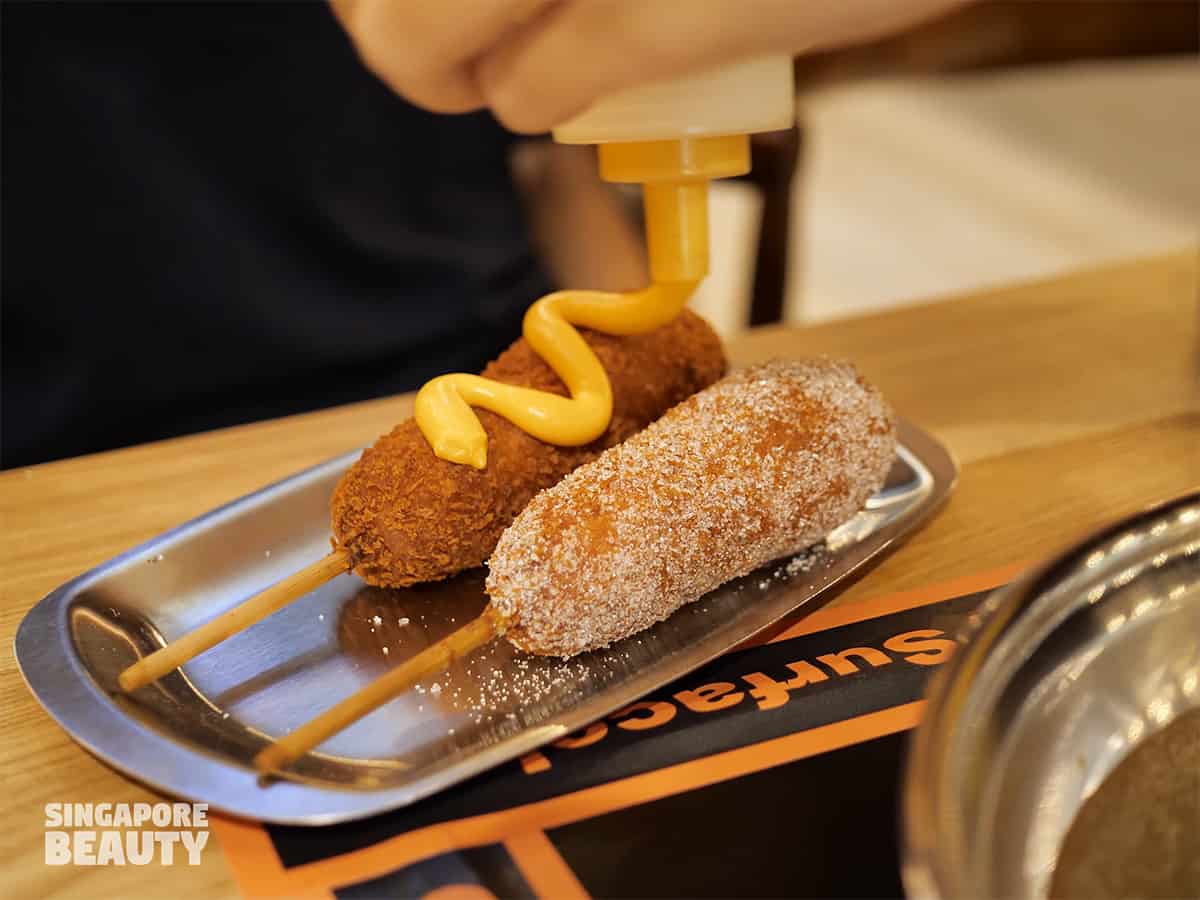 Add-on mozzarella cheese Korean corn dog ($4.50 each) for the ultimate cheese pull.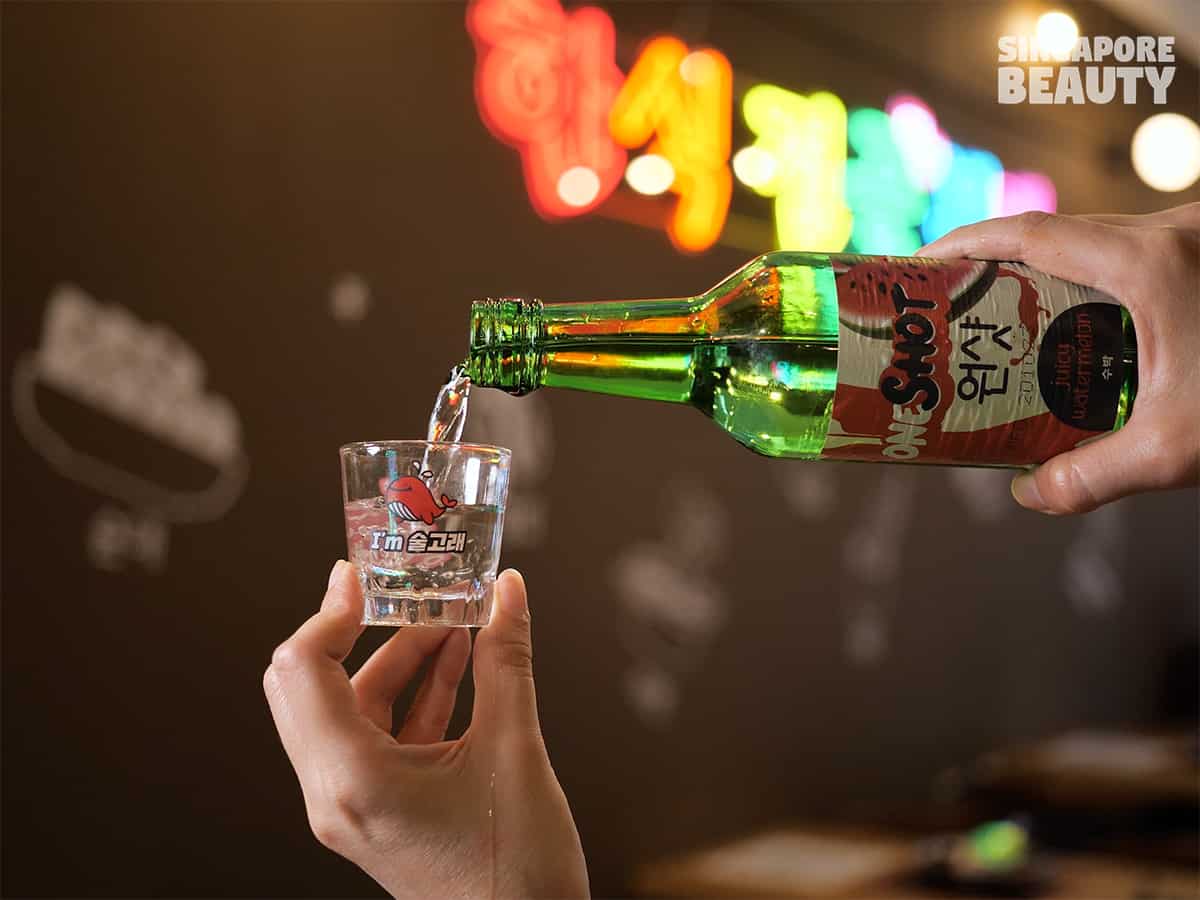 Enjoy some flavoured soju from ($15.90 each) to set a relaxed mood for the day!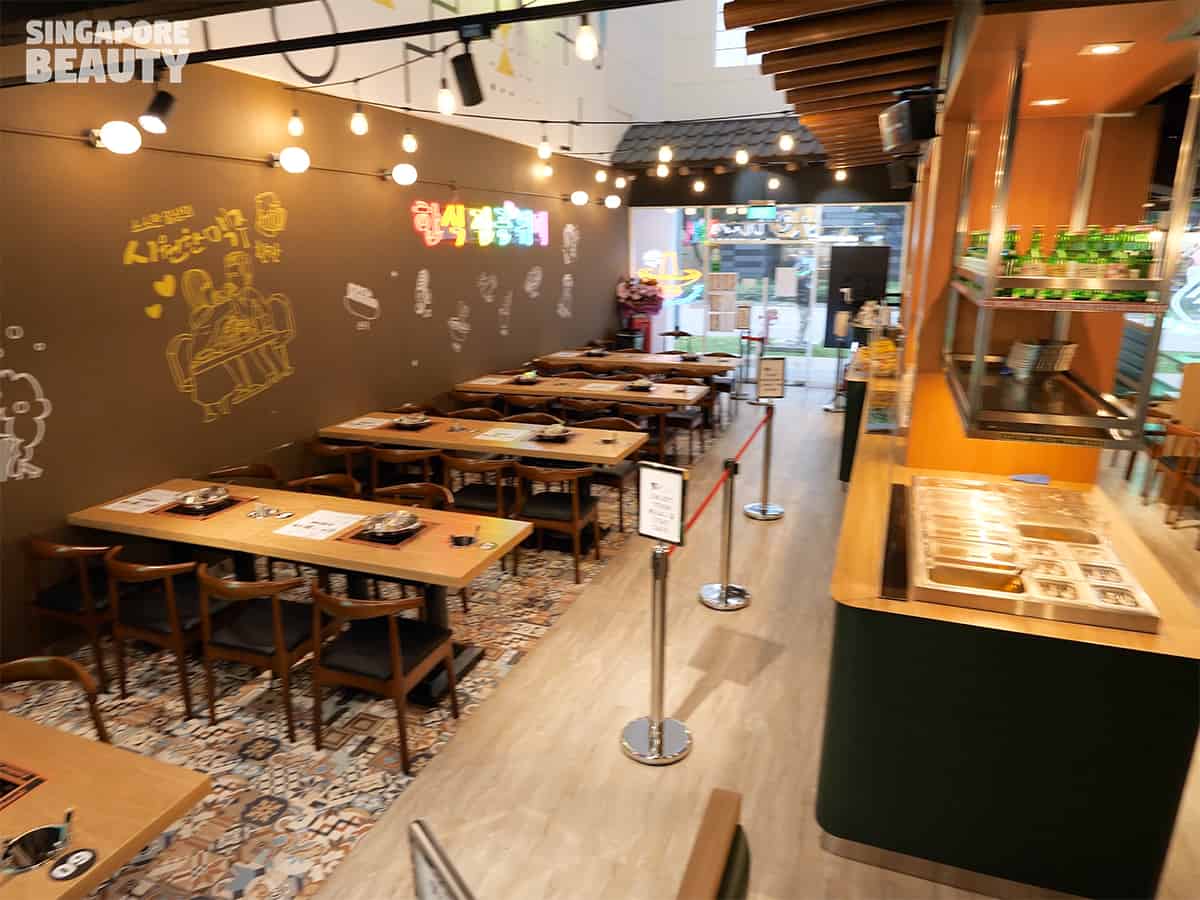 Time to gather your party group of 5 to enjoy this good value Korean Hotpot Buffet near Orchard road with student price within a Hotel ground! See you soon all my Korean food lovers at 90 Minutes.
Location of 90 Minutes:
9 Bras Basah Road #01-01, S189559
Rendezvous Hotel
Dispenser soft drinks are included in buffet.
Dine in time: 90 minutes
Opening Hours: 10am to 11pm daily
For reservation call: 6957 7778
Brought to you by 90 Minutes