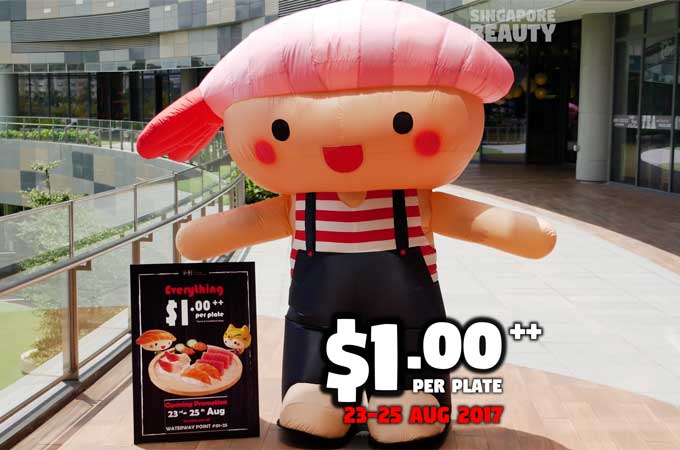 Sushi Express' opening promotion of $1.00++ per plate from the 23rd to 25th Aug 2017 is drawing a long queue at their new punggol outlet at Waterway Point.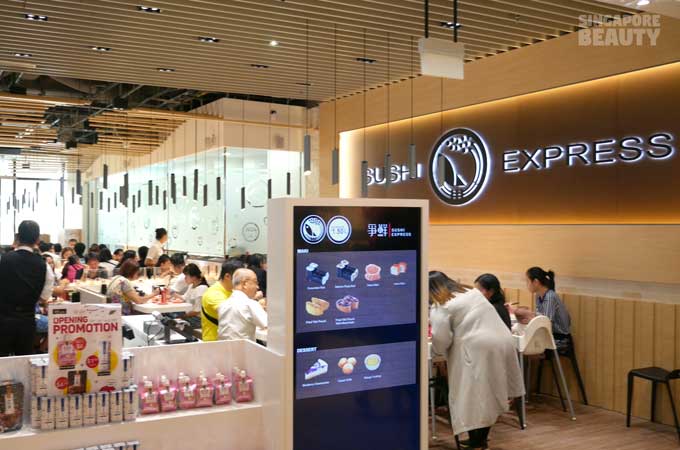 Opening at 11am, the restaurant is already packed with their sushi fans and bargain hunters digging into the oishii sushi.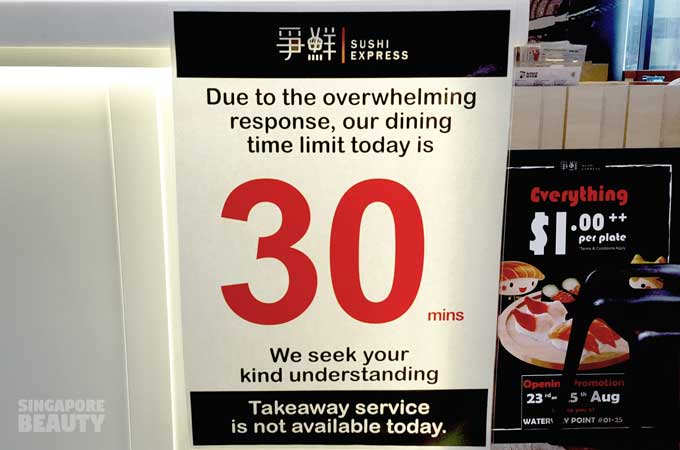 The dining time limit is set at 30 mins for these 3 days at Sushi Express Waterway Point.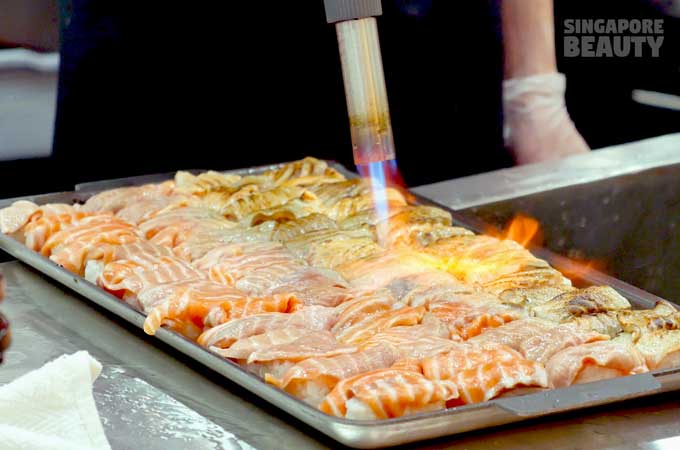 No new comer to the sushi scene, this brand serves one of the freshest sushi at affordable price.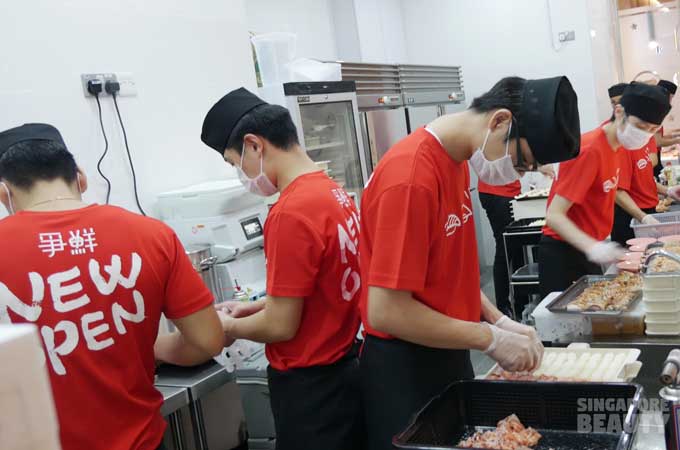 With so many chefs at work, you probably do not have to wait long.
Salmon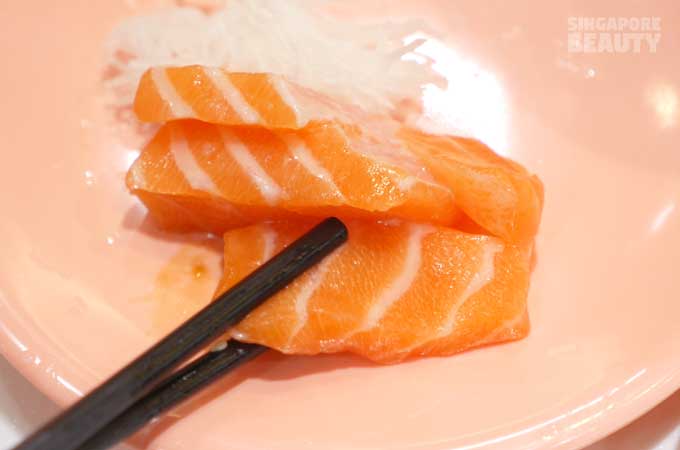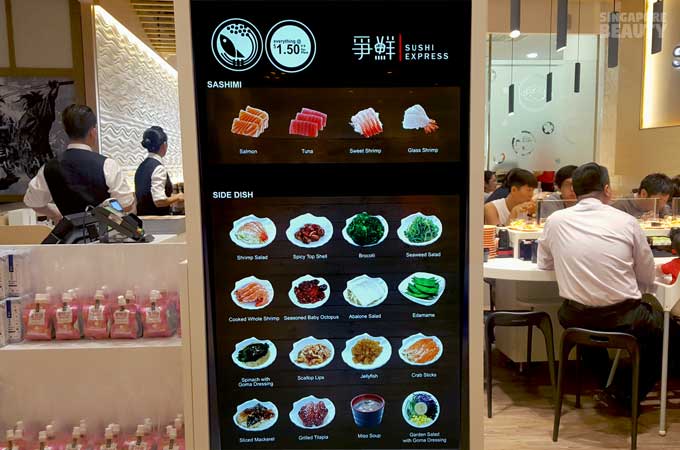 Sashimi available are salmon, tuna, sweet shrimp and glass shrimp.
Shrimp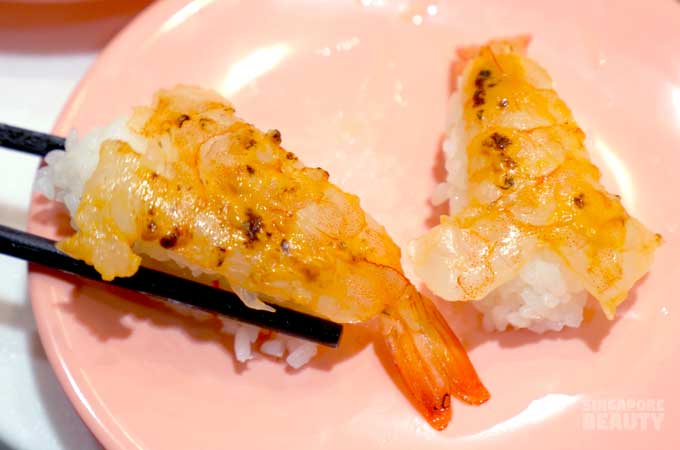 Tamagoyaki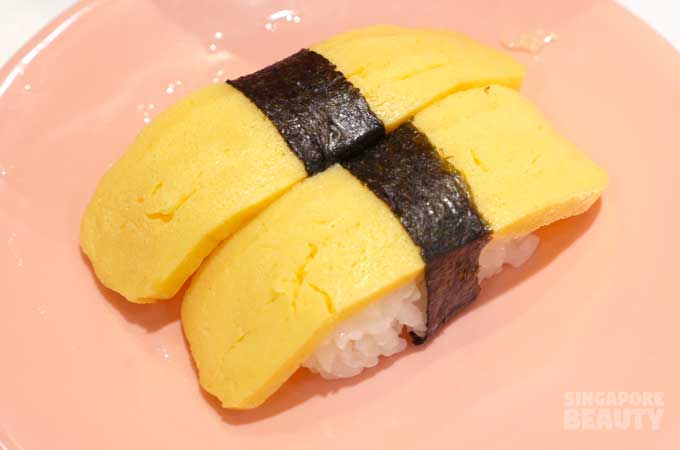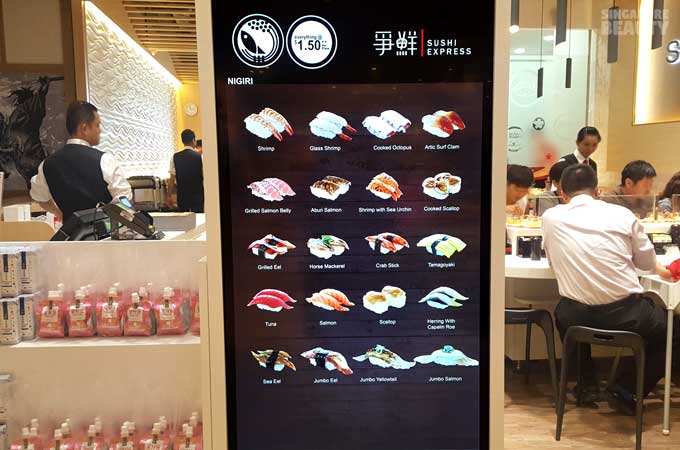 Nigiri available are shrimp, glass shrimp, cooked octopus, artic surf clam, grilled salmon belly, aburi salmon, shrimp with sea urchin, grilled eel, horse mackerel, crab stick, tamagoyaki, tuna, salmon, scallop, herring with capelin roe, sea eel, jumbo eel, jumbo yellowtail and jumbo salmon.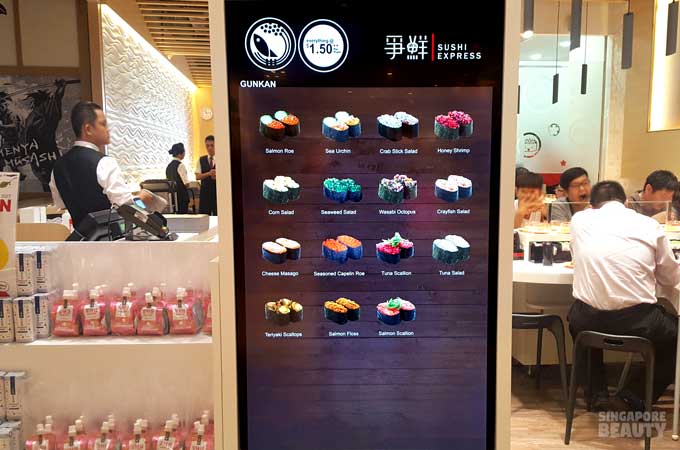 Gunkan available are salmon roe, sea urchin, crab stick salad, honey shrimp, corn salad, seaweed salad, wasabi octopus, crayfish salad, cheese masago, seasoned capelin roe, tuna scallion, tuna salad, teriyaki scallops, salmon floss and salmon scallion.
Cucumber roll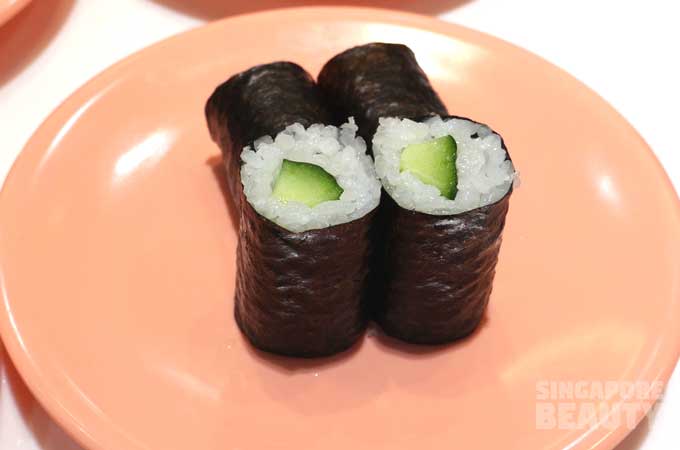 Fried Tofu Pouch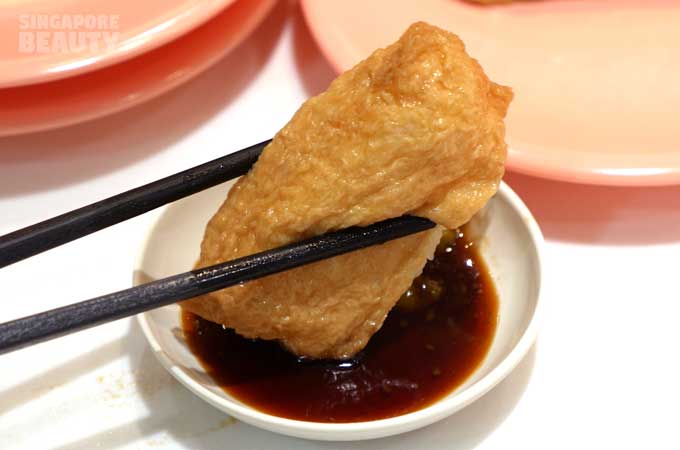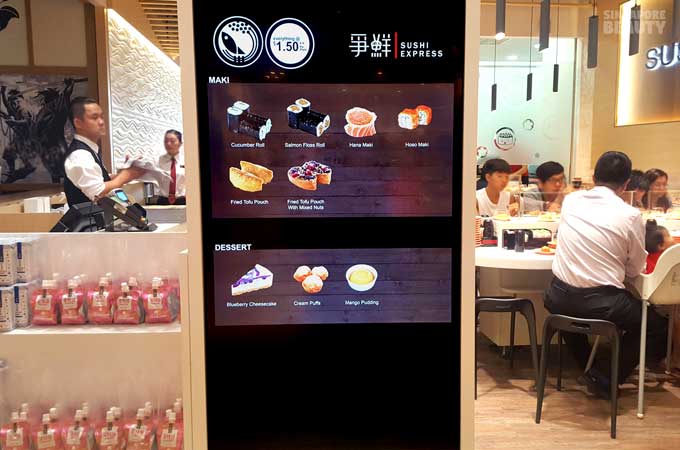 Maki available are cucumber roll, salmon floss roll, hana maki, hoso maki, fried tofu pouch and fried tofu pouch with mixed nuts.
Seasoned Baby Octopus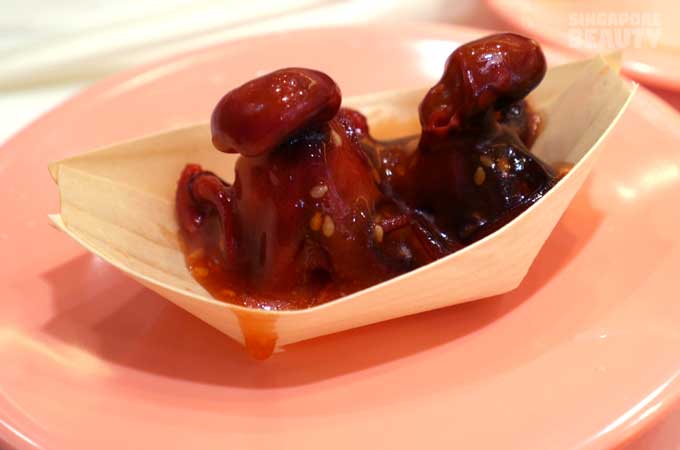 Abalone Salad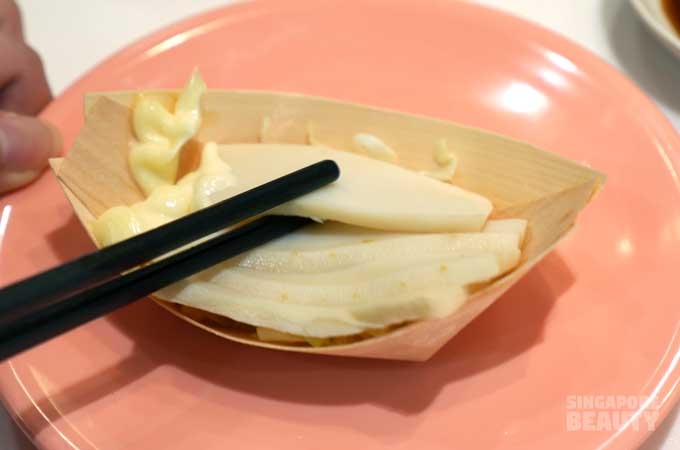 Jellyfish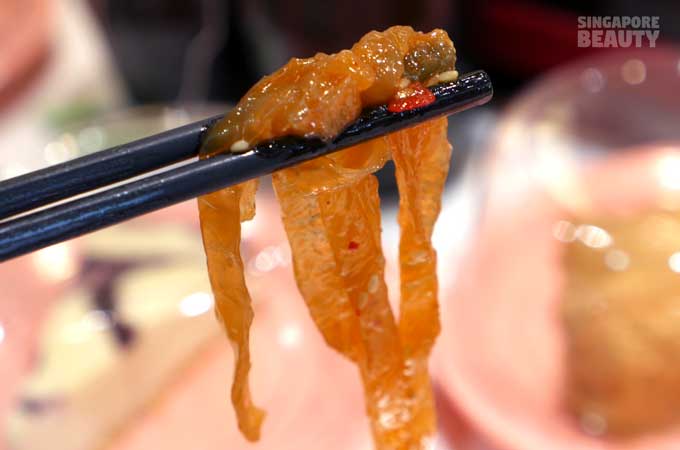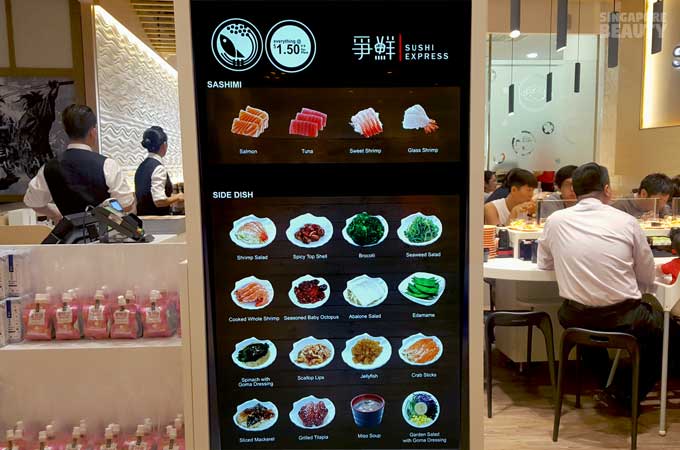 Side dish available are shrimp salad, spicy top shell, broccoli, seaweed, cooked whole shrimp, seasoned baby octopus, abalone salad,edamame,spinach with Goma Dressing, scallop lips, jelly fish, crab sticks, sliced mackerel, grilled Tilapia,miso soup and garden salad with Goma Dressing.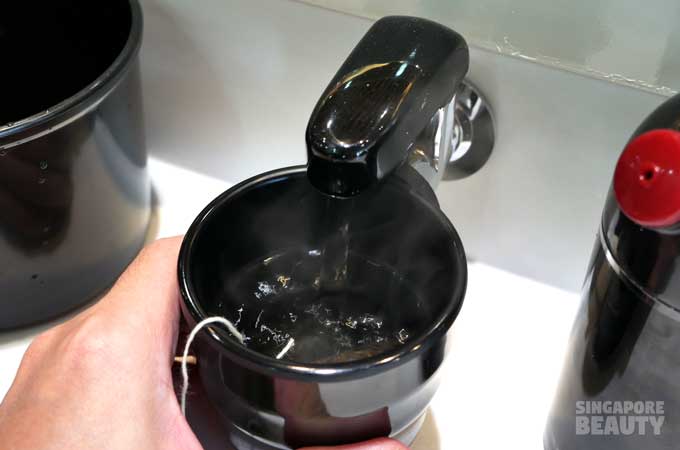 Free flow complimentary green tea too!
Blueberry Cheesecake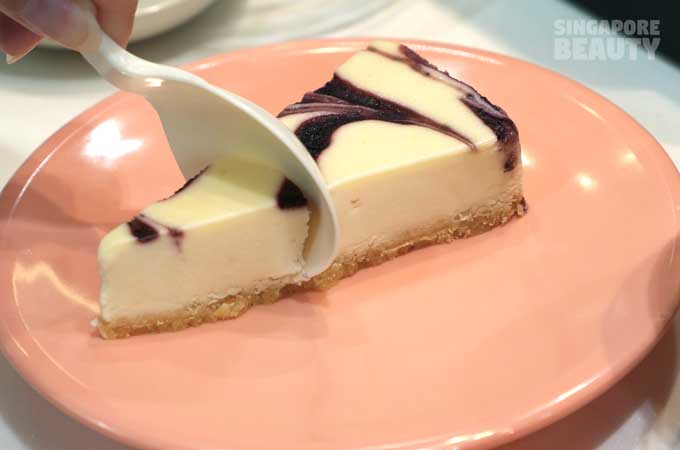 Mango Pudding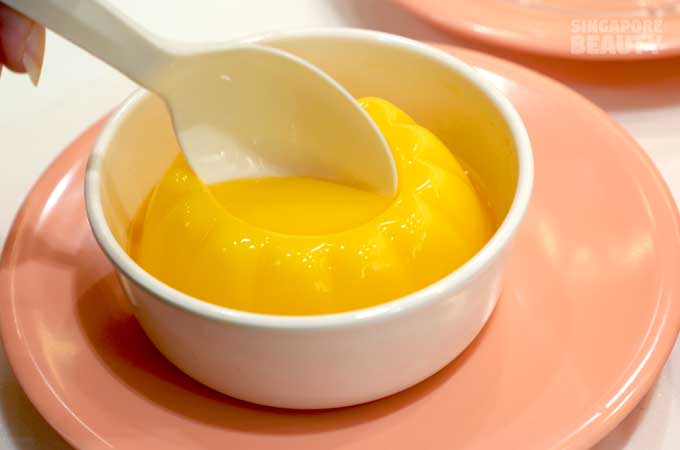 Dessert available are blueberry cheesecake, cream puffs and mango pudding.
Sweet Potato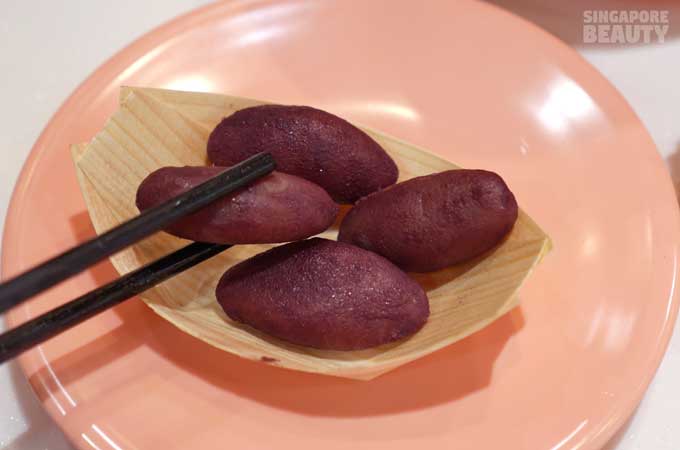 There are also other dishes that are not found inside the menu.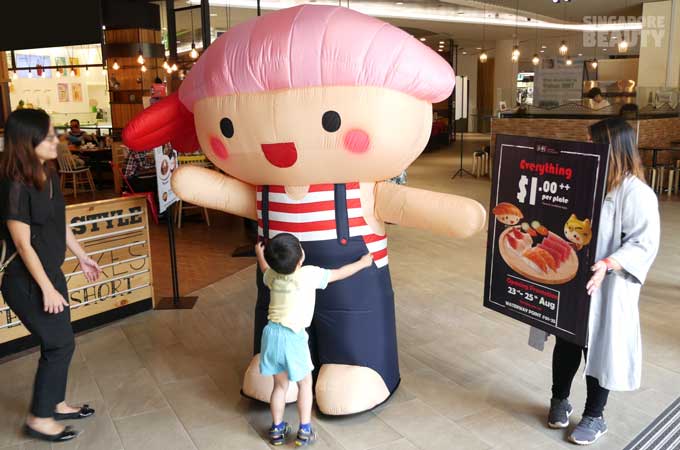 Don't forget to grab a picture with their kawaii nigiri shrimp head mascot to share on our facebook!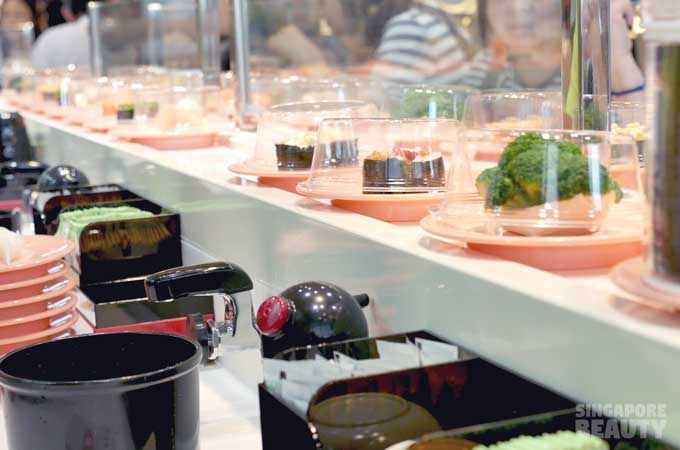 Hurry, run over now to Sushi Express at Waterway Point. This is a deal too good to miss. Oishii, good variety, quality food at cut throat prices. Enjoy your 30 mins!
This is not a sponsored post.