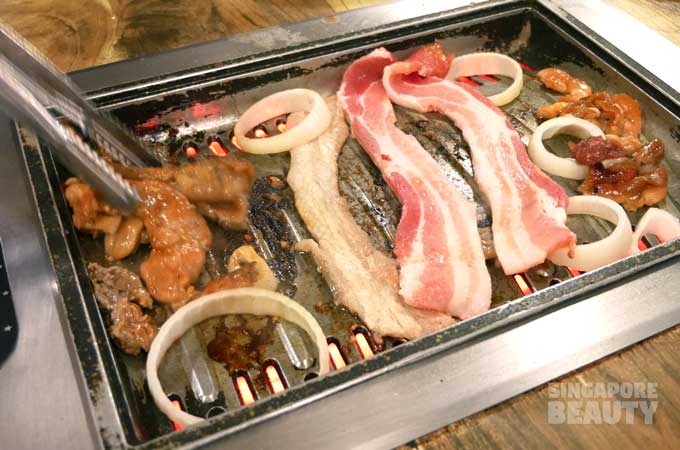 Can't decide between Army stew and Korean BBQ? You can have the best of both worlds at Ssikkek BBQ!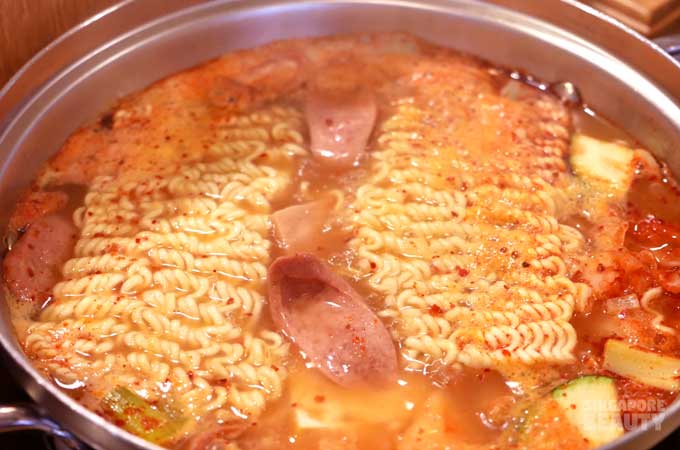 Ssikkek BBQ's outlet at United Square is giving away free Budae Jjigae (Korean Army Stew) for each dine-in table at only $14++ for adults. For students, flash your student pass to enjoy this meal at only $12++.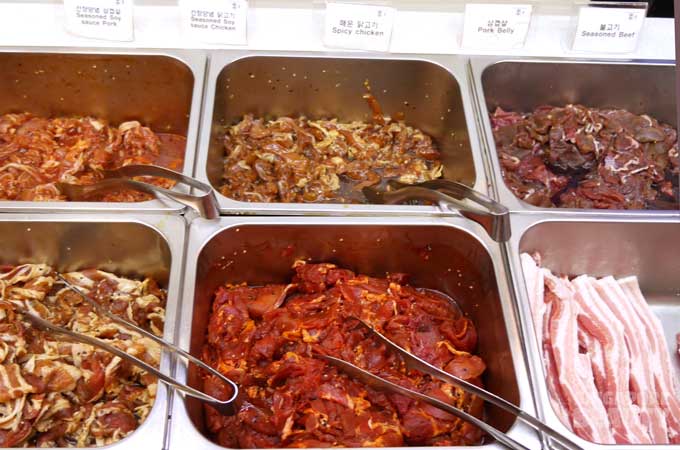 They offer a good variety of meat (seasoned soy sauce pork or chicken, spicy chicken, pork belly, beef) for barbecue, stir-fry and stewing.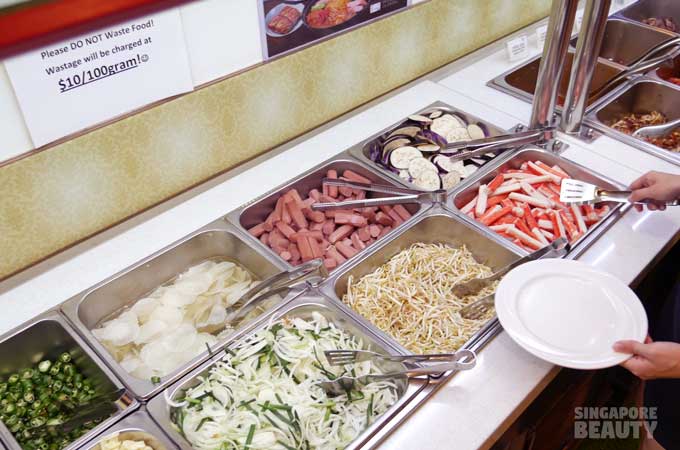 Just get creative with the wide spread of food. Unlimited top up for the buffet spread (hotdogs, crab sticks, bean sprouts, onions, pickles, green pepper, garlic, egg plant, kimchi). You can even make your own banchan from the spread of greens.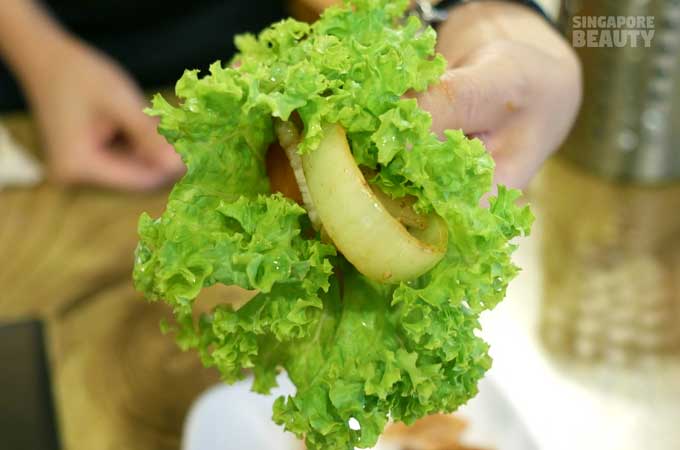 I made a lettuce wrap using grilled pork belly, tomato, caramelised onions, garlic, green pepper dressed with Ssamjang (Korean bbq sauce). Voila! Deliciously refreshing.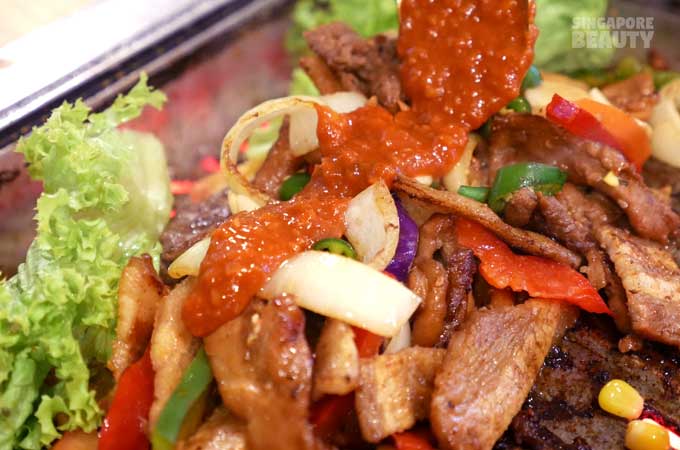 You can also stir fry the meat with some greens for that extra crunch.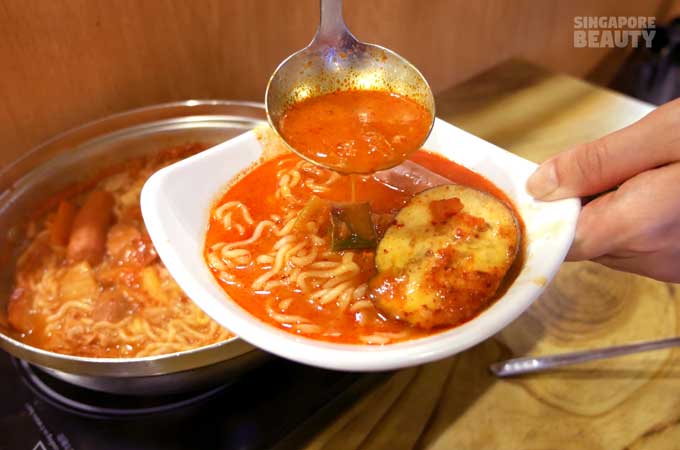 You can have unlimited top-up from the buffet bar and soup refills for your Korean Army Stew. We added some egg plant, crab stick, sausages and kimichi to soak up the goodness in the soup. Expect no less from the army stew here although it is free, it taste just as good as those sold as ala carte at some other pricier Korean restaurant.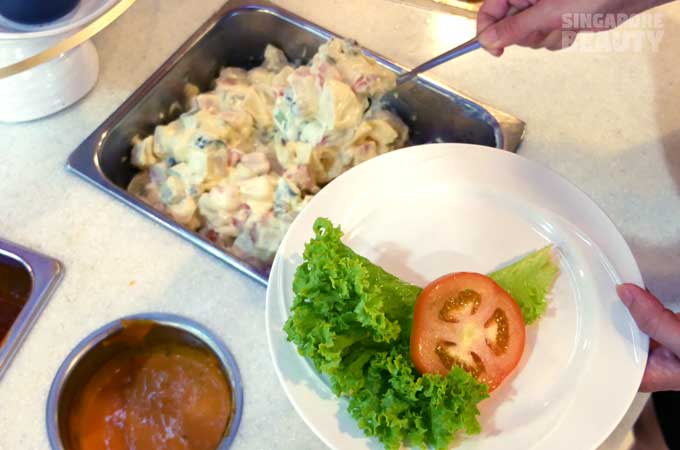 Salad bar with a good spread of greens (fruit salad, corn, orange, tomatoes, lettuce, seaweed, garden greens) and dressing.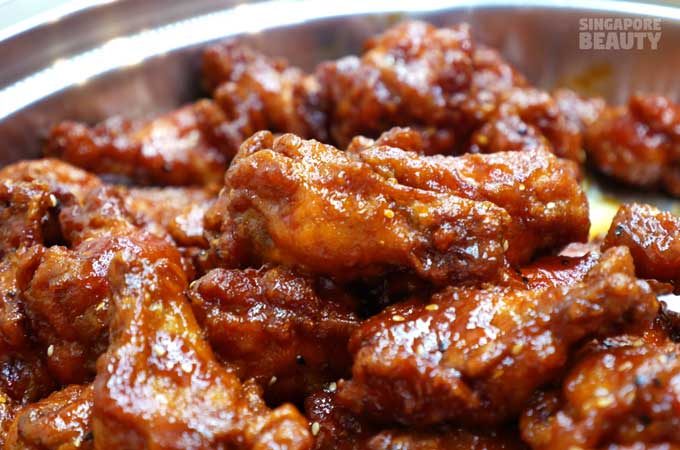 There is also a cooked food section ( buffalo wings, sweet and sour pork, pancake, seaweed soup, chicken porridge, spicy rice cake, glass noodle with sautéed vegetables) to munch on while you grill.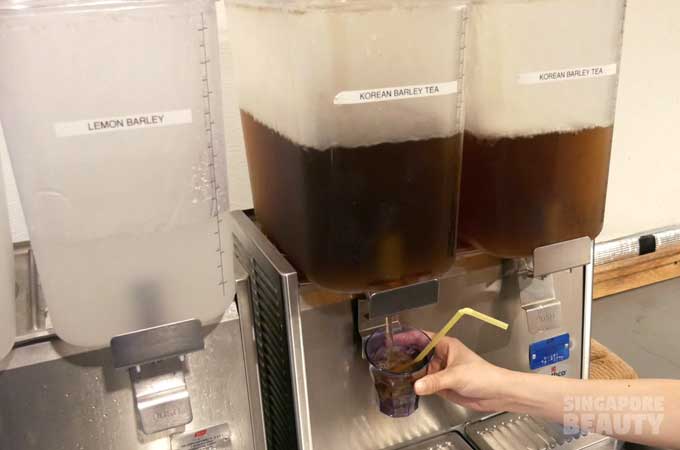 Soft Drinks (coca-cola, sprite, F&N orange) and tea (lemon barley, Korean barley tea) are free-flow. You can also chill with some imported Korean alcoholic drinks (Hite,Makgoli,Cheo um Cheo rum,Bok Bun Ja) sold separately at their outlet. For those with a sweet tooth, you can top up a dollar for a stick of Melona ice cream in various flavours (Melon, banana, strawberry and Mango).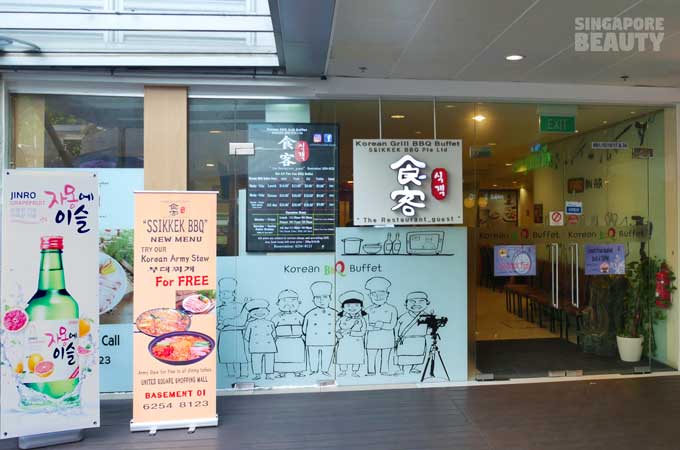 This is the best deal around this area. Book your tables today and sizzle away!
Opening hours and price
• Monday – Friday Lunch: 11.30AM – 4.30PM (Adult: $14++ / Youth: $12++ / Kid: $9++)
• Monday – Friday Dinner: 4.31PM – 10.30PM
Saturday & Sunday / Public Holidays: 11.30AM – 10.30PM (Adult: $24++ / Youth: $20++ / Kid: $18++)
*Please note that the Buffet section closes at 10pm, grab your fill before that!
Location
101 Thomson Road, #B1-15/16/17
United Square, Singapore 307591
Nearest MRT Station: Novena
The above Novena outlet is closed. Please check out their other outlets. 
Reservation:
62548123
– Not sponsored, we paid for our own meal.