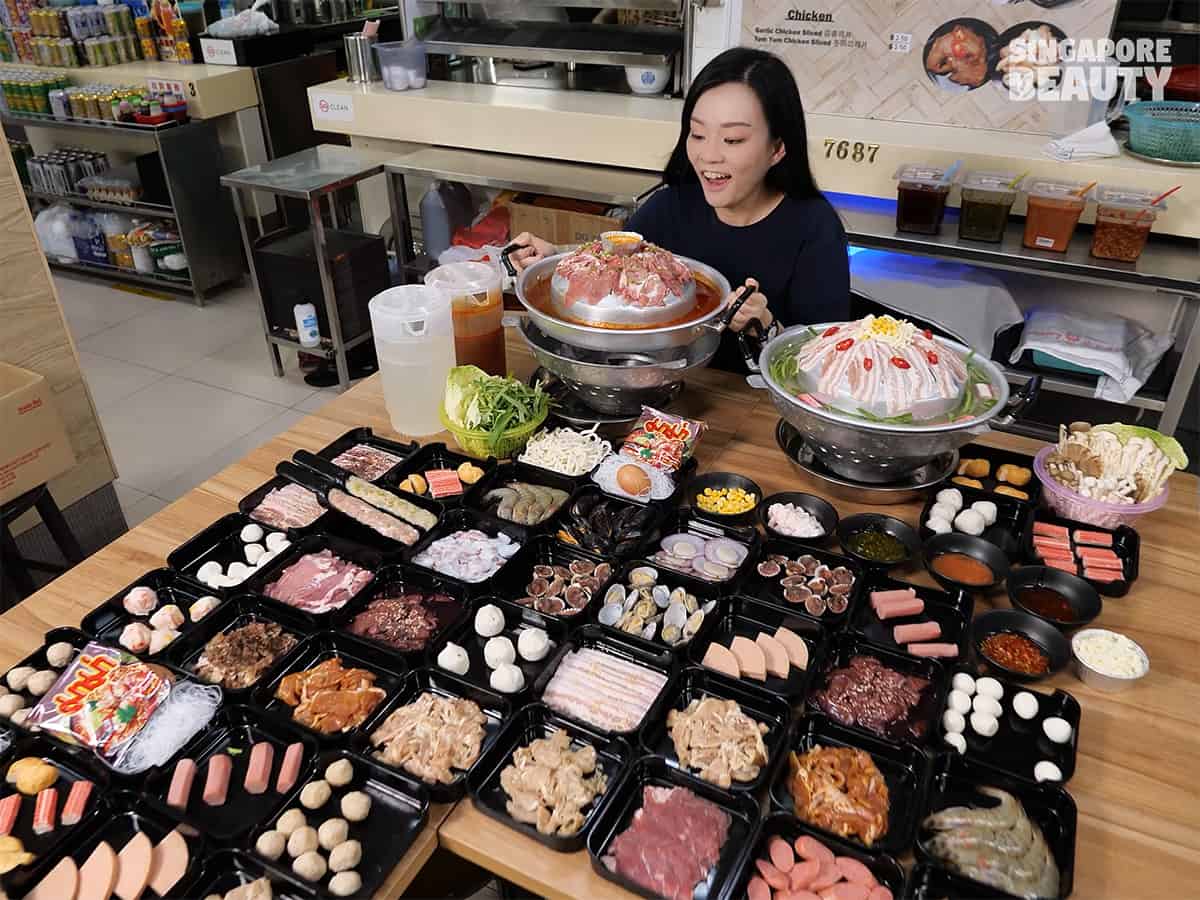 Soi 47 Mookata is a spin off from the popular Soi 47 Thai Food. Serving authentic Thai charcoal Mookata with over 36 types of mookata items on a red hot grill pot. If you are looking for Soi 47 mookata, they are now located at Tanjong Pagar and Bukit Batok. Using charcoal for the authentic smoky flavour.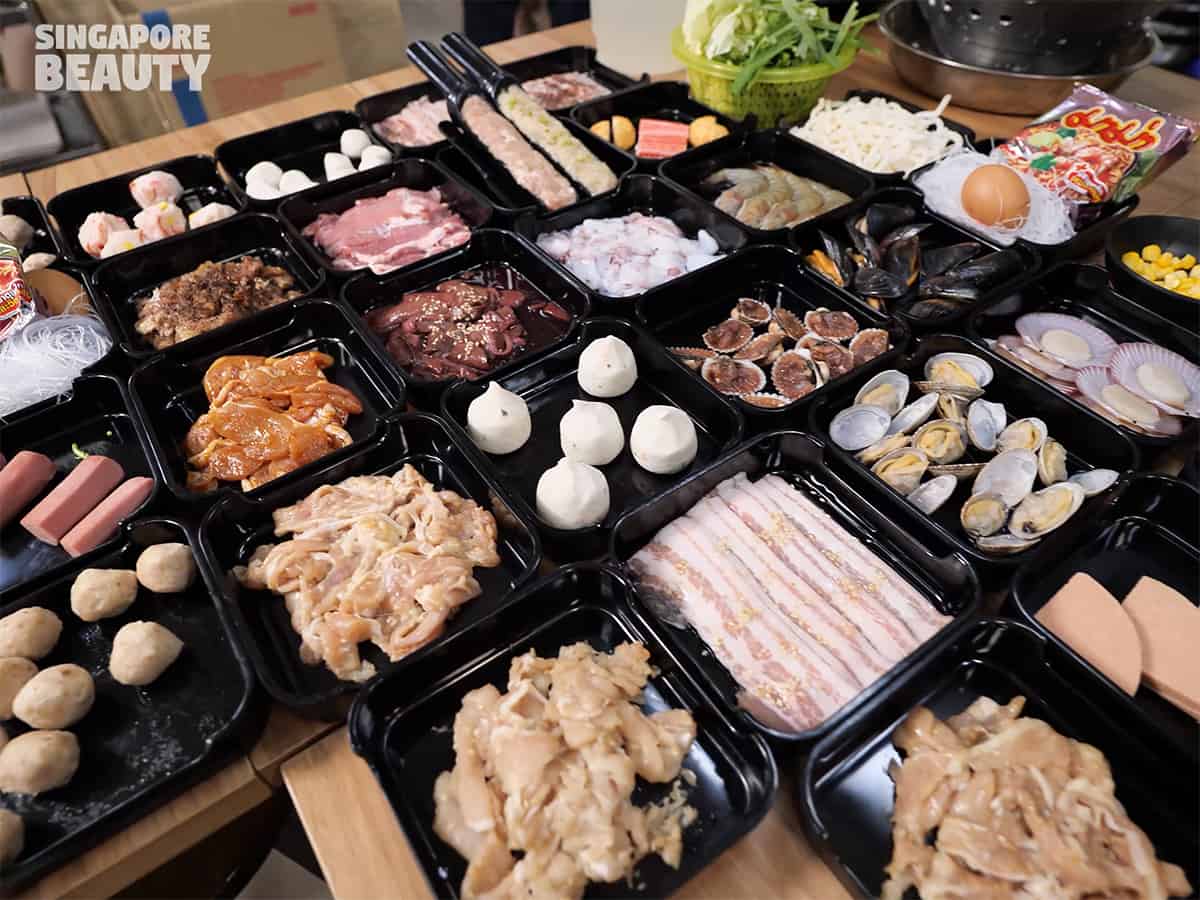 Soi 47 Mookata has over 36 types of ala carte mookata items to choose from. They also have 2-4 pax platters to share on their menu. Those who are familiar with Soi 47 Thai Food outlets at Temple Street, King George and Toa Payoh locations should be no stranger to these 2 mookata outlets.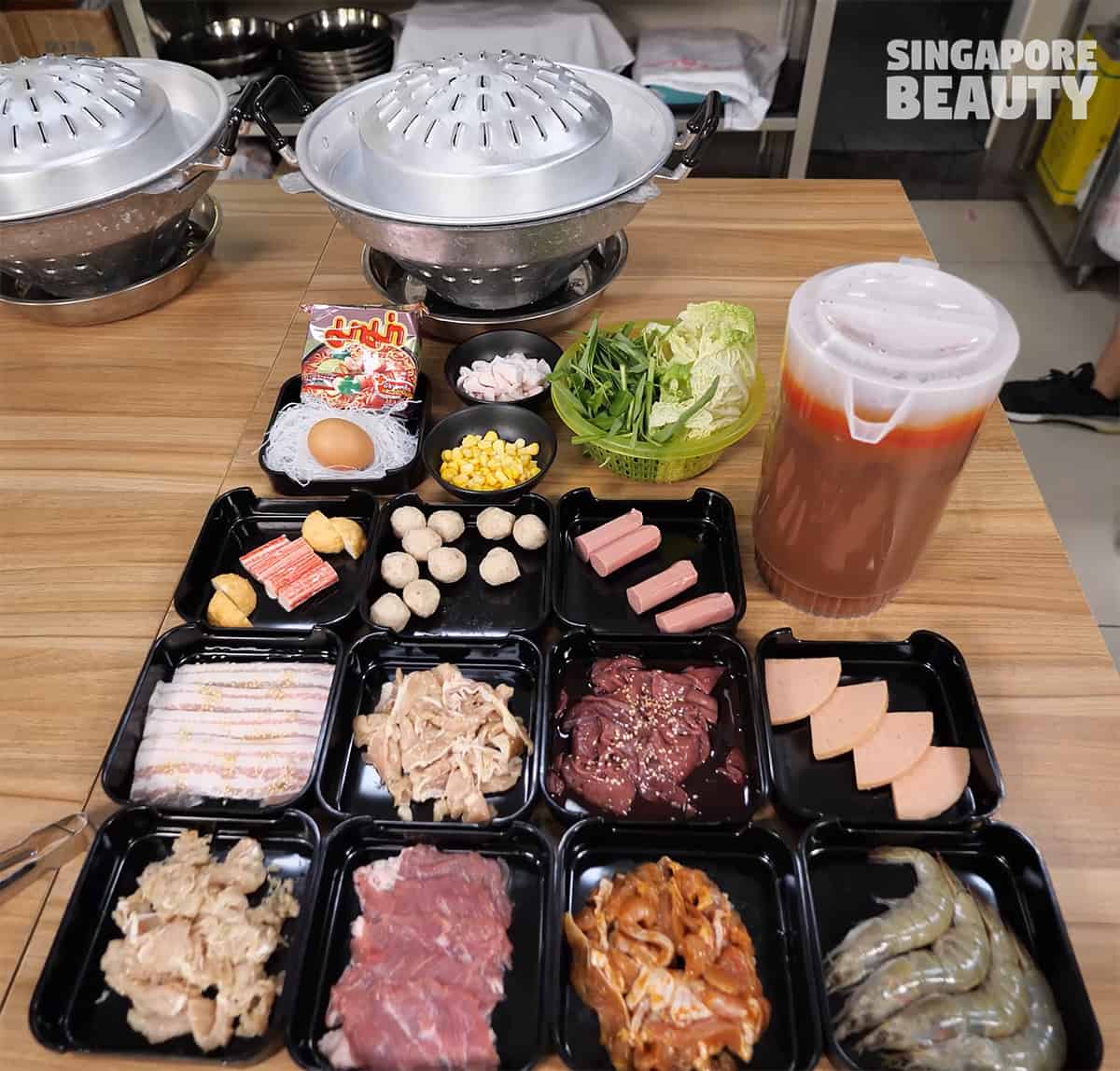 At Soi 47 Mookata, they have curated a 2 pax platter at $29.90 nett which comes with prawns, marinated meats, liver, luncheon, pork belly surimi, vege bowl, soup base, noodles and more. These are not available on delivery yet but you can call them on the main Soi 47 Thai Food line for reservations if you are heading over subjected to availability of seats.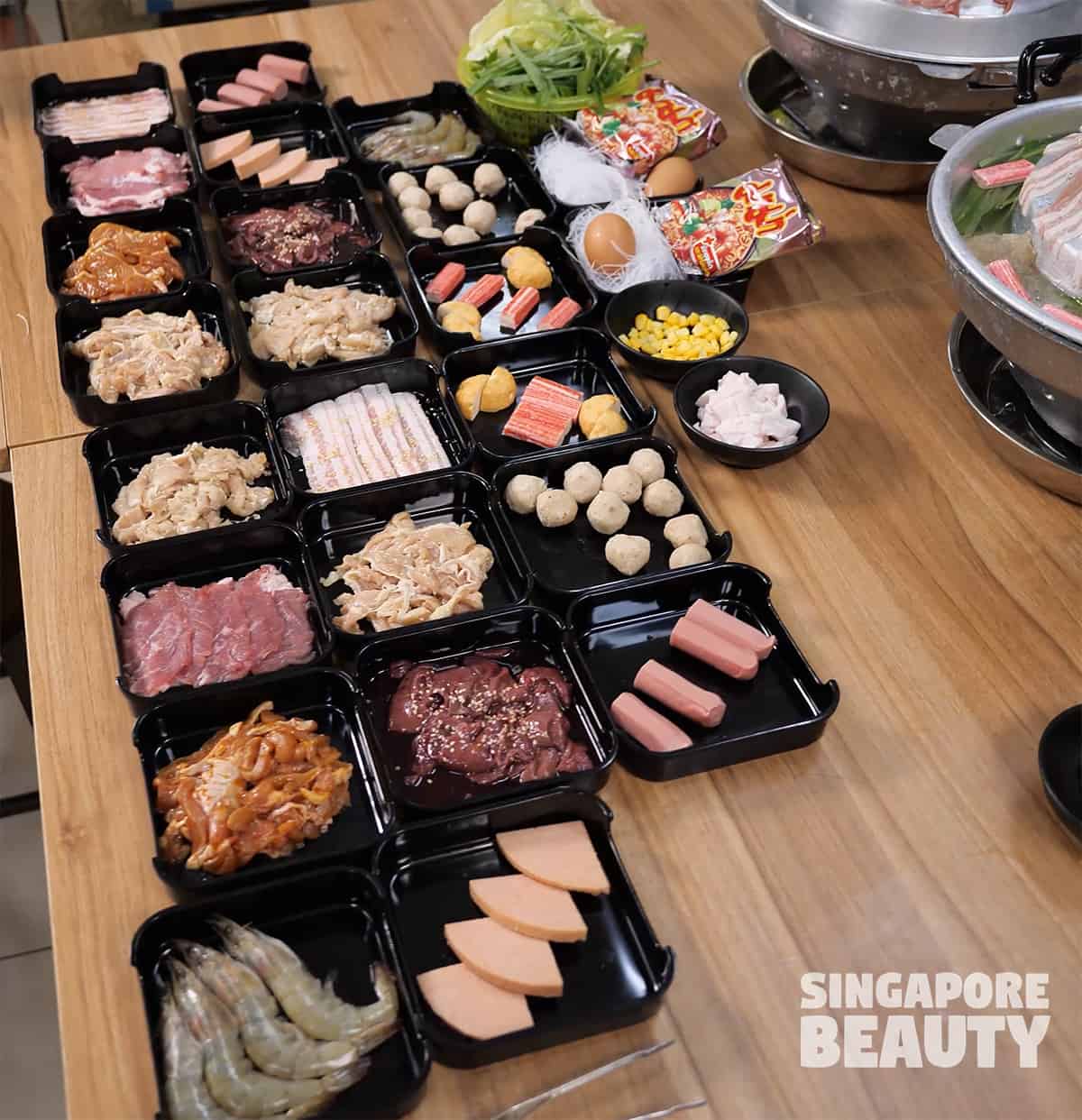 There is also a 4 pax platter at 59.90 nett (as above) for a more sumptuous and affordable mookata feast after work at Tanjong Pagar. The 4 pax platter meal comes with double that of the two pax with more seafood, meats , surimi and carbs. Both mookata platter set is inclusive of a soup of your choice.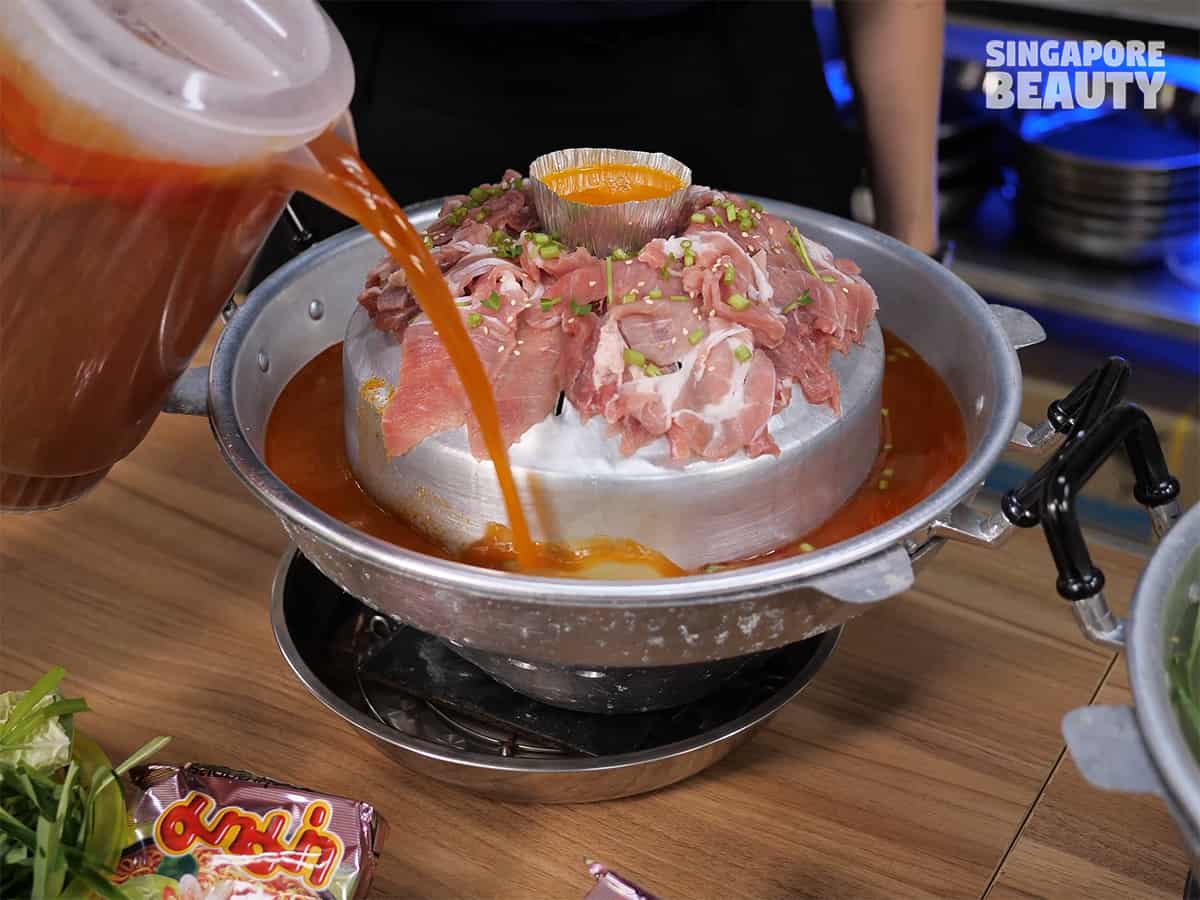 The soups available are Tom Yum and a unique collagen soup that comes in a frozen jellied form. Go for the tom yum if you are looking for a spicy kick to your meal or choose the more comforting collagen soup to unwind after a long work day.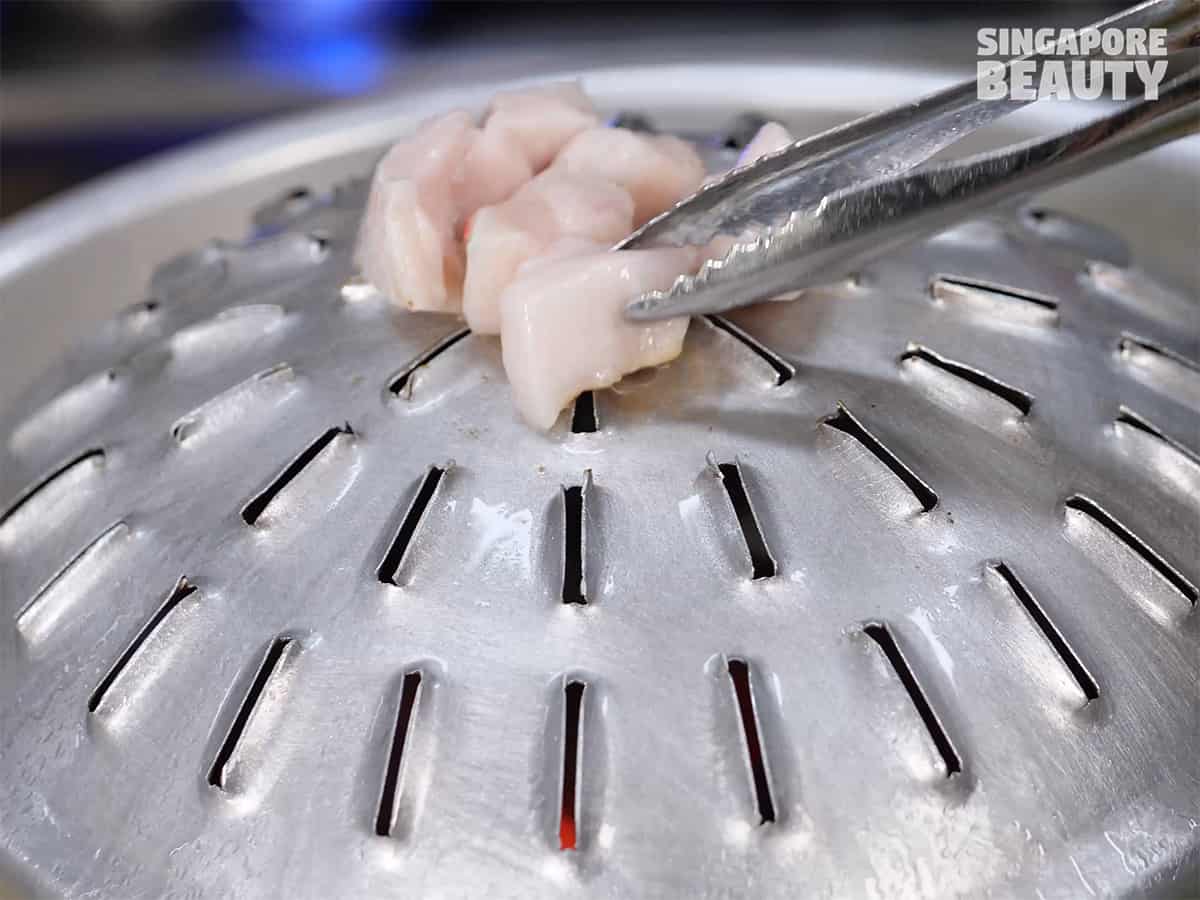 As with all mookata, the holy grail of it is the pork lard. Start the Soi 47 Mookata pork lard party and get cracklings by grilling the lard on the peak of the grill pot. Get ready to start sizzling when the lard melts into aromatic lard oil lava trickling down the sides of the traditional charcoal powered Thai style grill pot.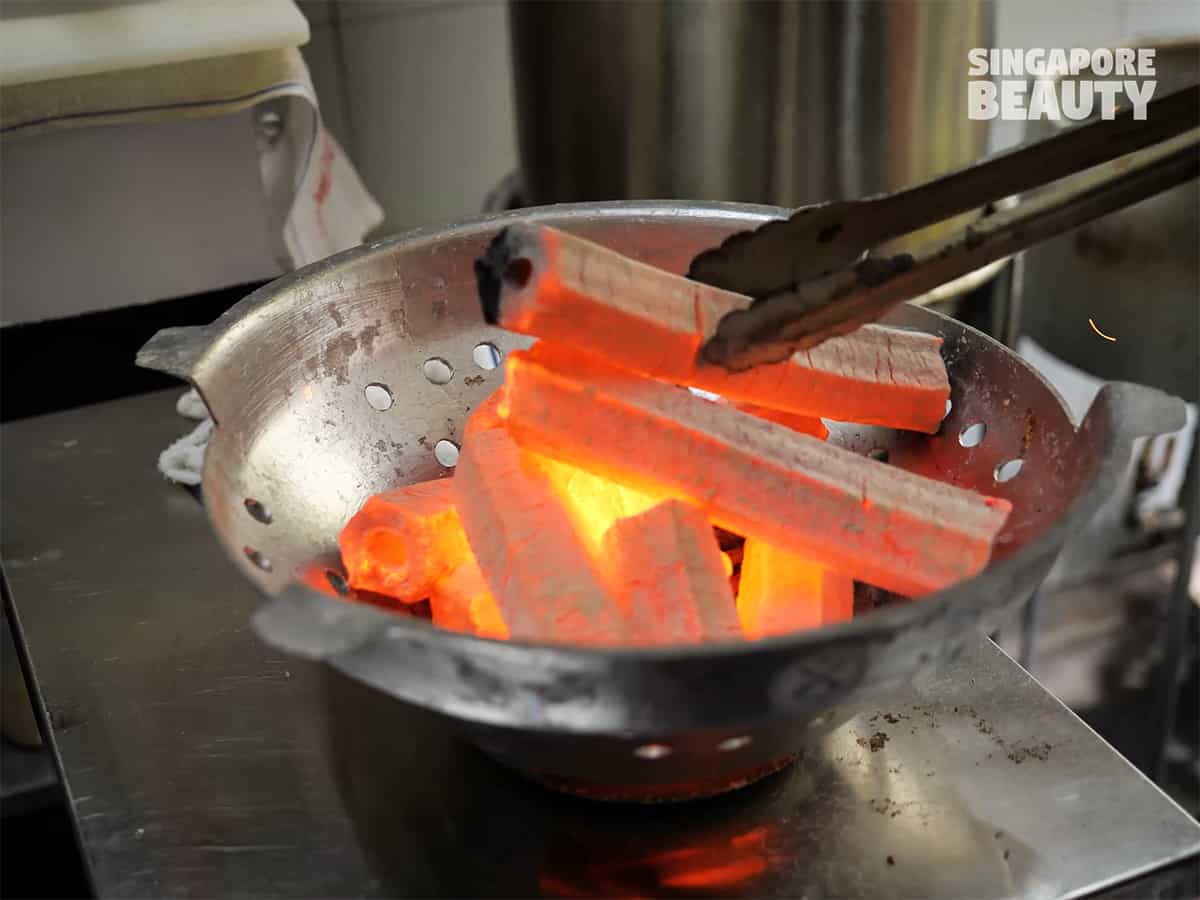 The other must have for an authentic Thai Mookata is the use of charcoal for the smoky flavour that it imparts to the meat and seafood on the grill pot.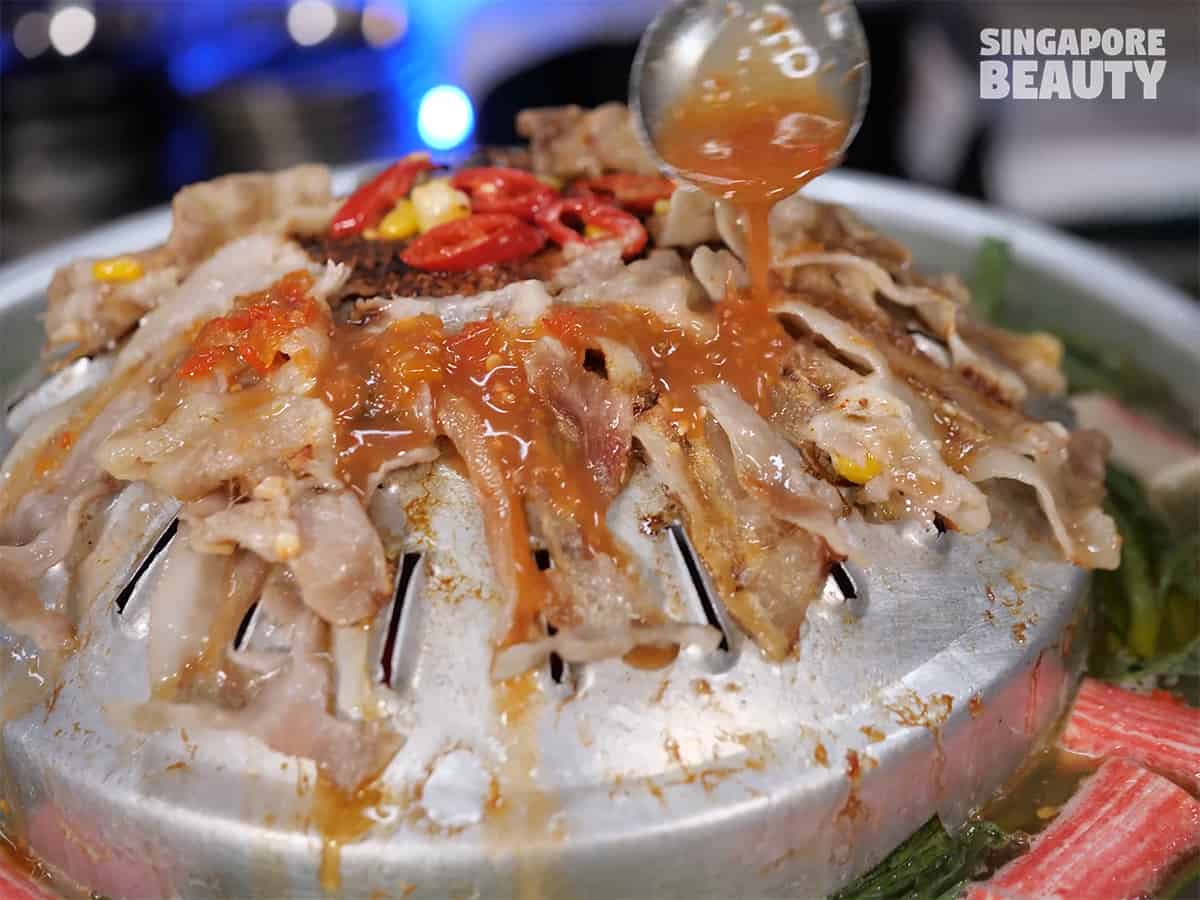 Get the charcoal mookata started by grilling the thin streaks of meat ribbons on the red hot grill pot and drizzle some spicy chilli to up the heat and enjoy the authentic flavour.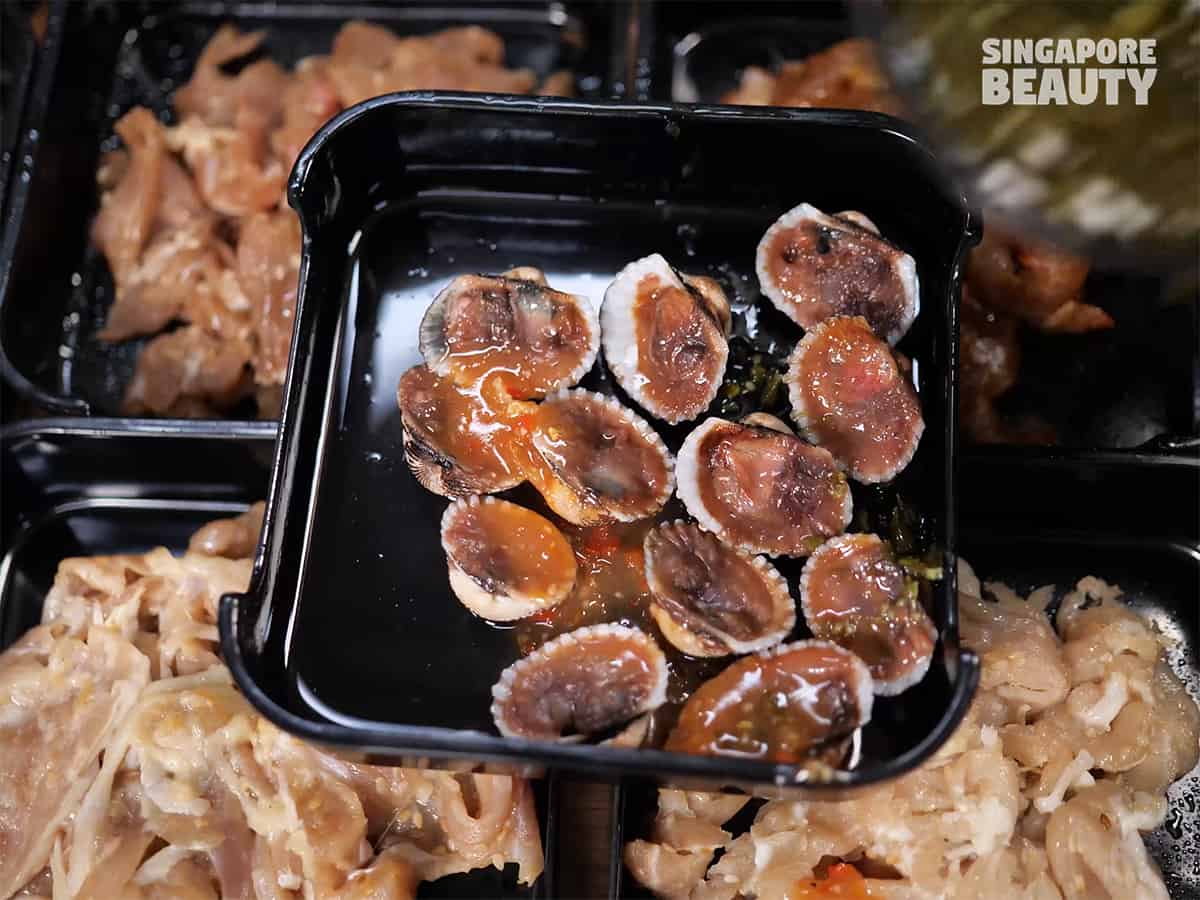 Load it with all the seafood your heart desires. They have something unique on their menu that warms the cockles of your heart in addition to the usual offerings such as prawns, squid, clams, mussels and more.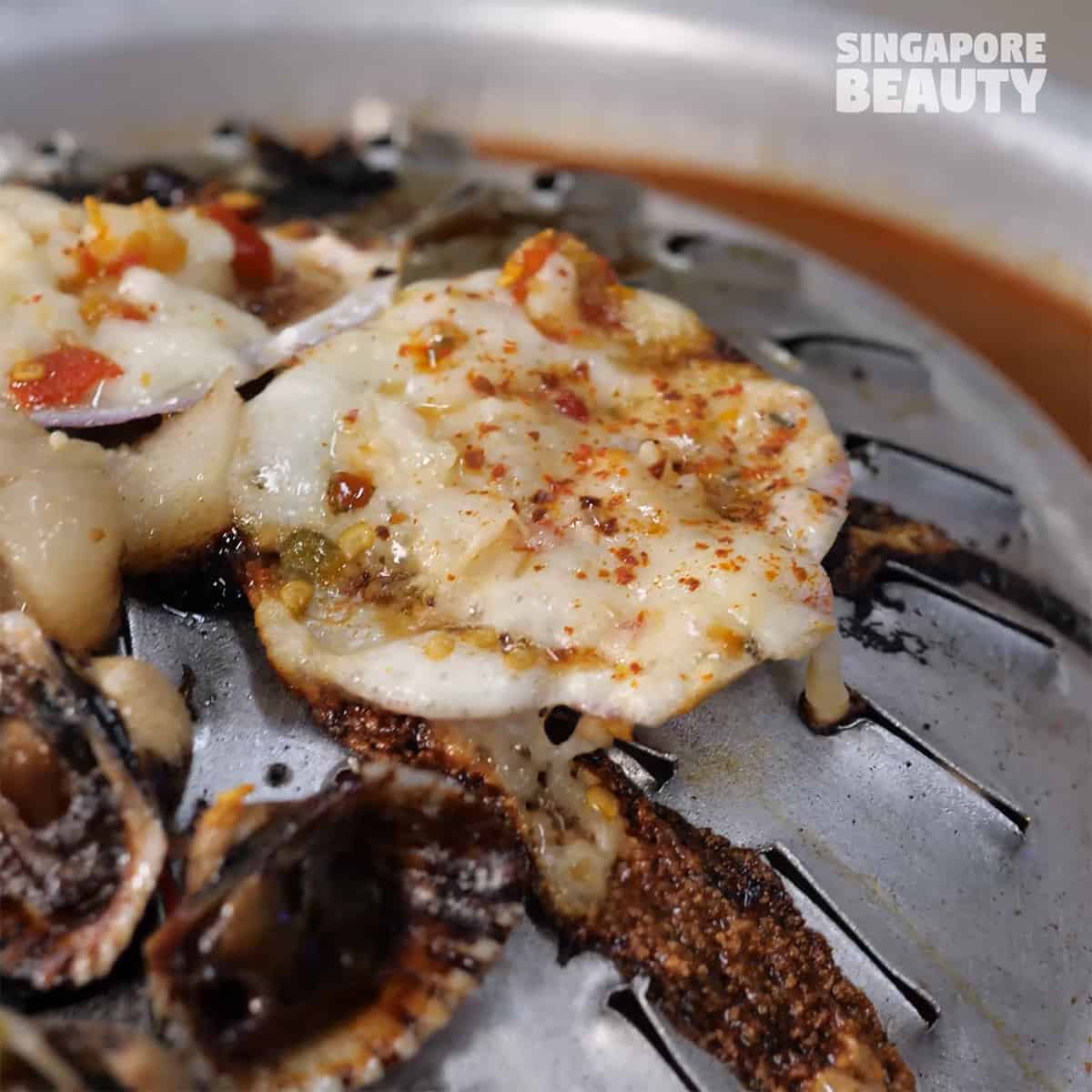 How about some cheese topped scallops bubbling away on a hot grill pot? DIY your own cheese seafood with the add on cheese tray!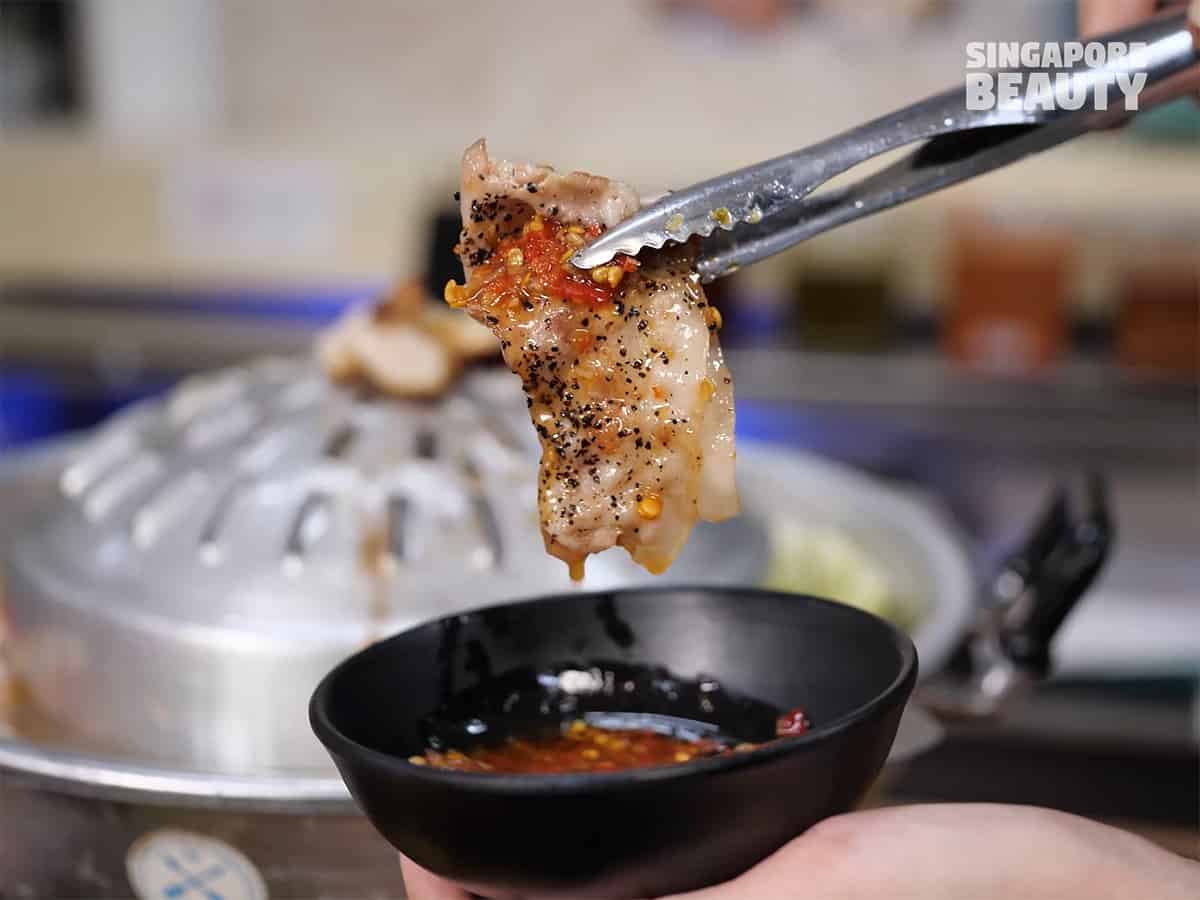 These are the free flow chill sauce to complement your mookata in four ways, sweet spicy, sour spicy, spicy and super spicy.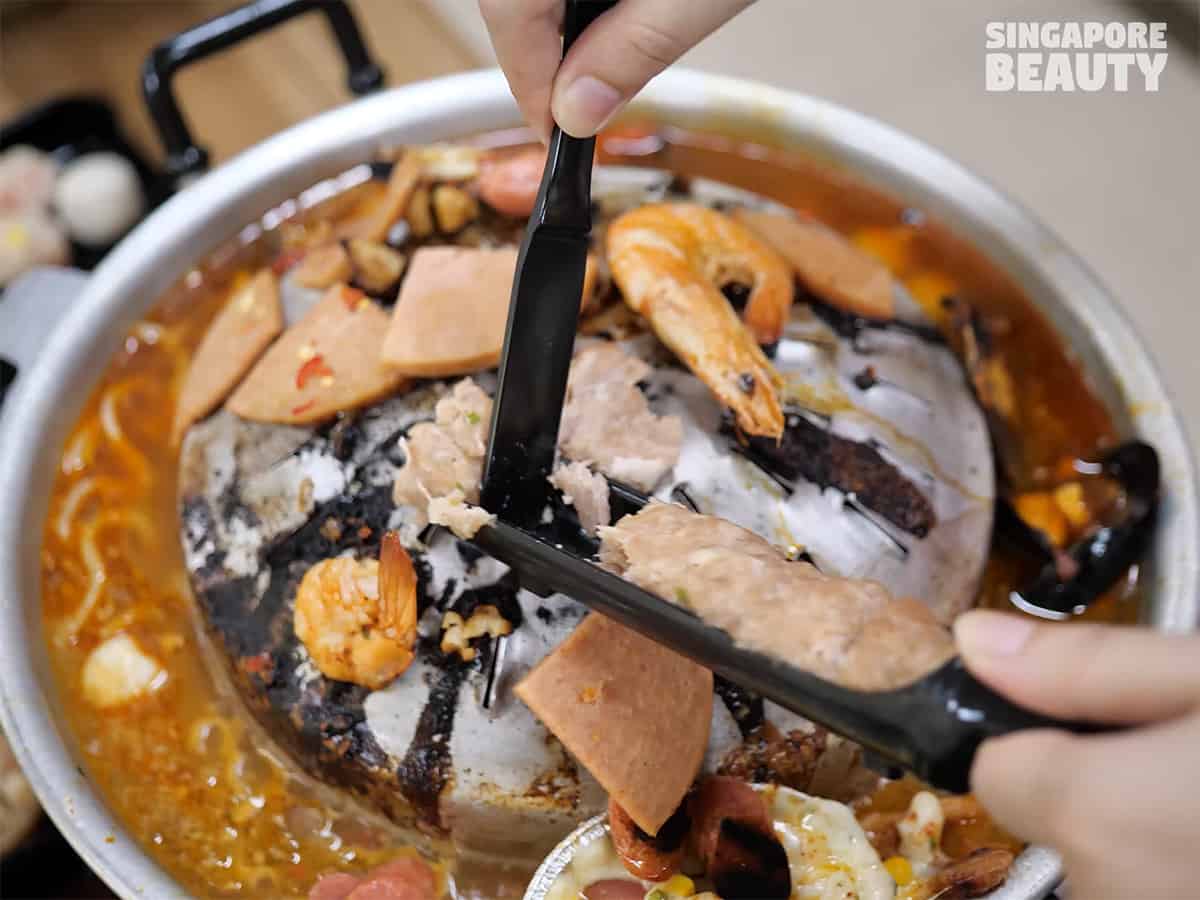 At Soi 47 Mookata, they have given a new meaning to Thai famous moo ping skewers to make it a breeze to enjoy it without much work. These home made pork patty (Thai moo ping) are made into a paste with a stick holder. They also have homemade prawn paste in a holder to add to the soup.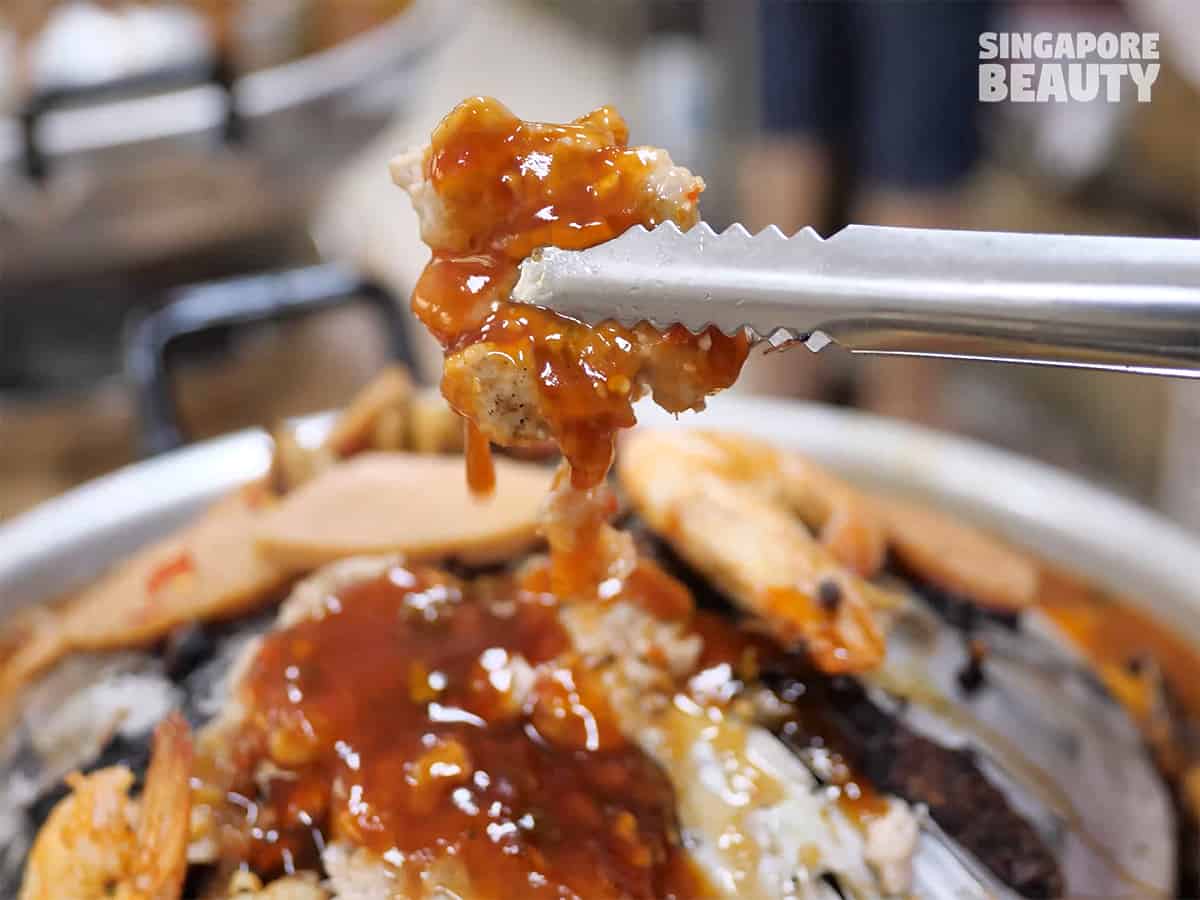 Simply load the grill pot with the paste and press it to a patty, grill till the patty comes loose and flip. Drizzle it with some sweet chilli sauce for that sticky sweet meat patty with toasted charred bites.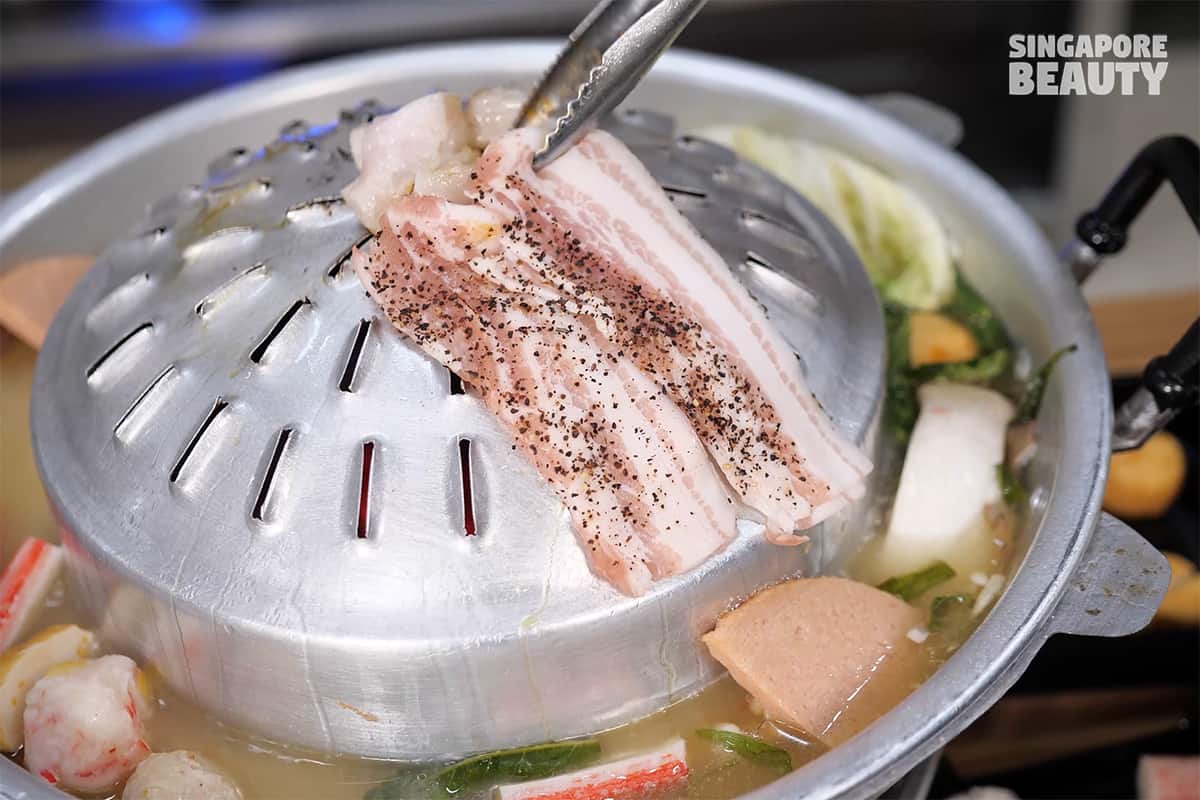 For a comforting experience of mookata, opt for the eat clean version with their collagen soup. Grill pork belly with black pepper, Pork liver, Tom yum, chicken garlic, Garlic pork fillet, half shell scallop, Lala, mussels, squid and more to get recharge for the evening.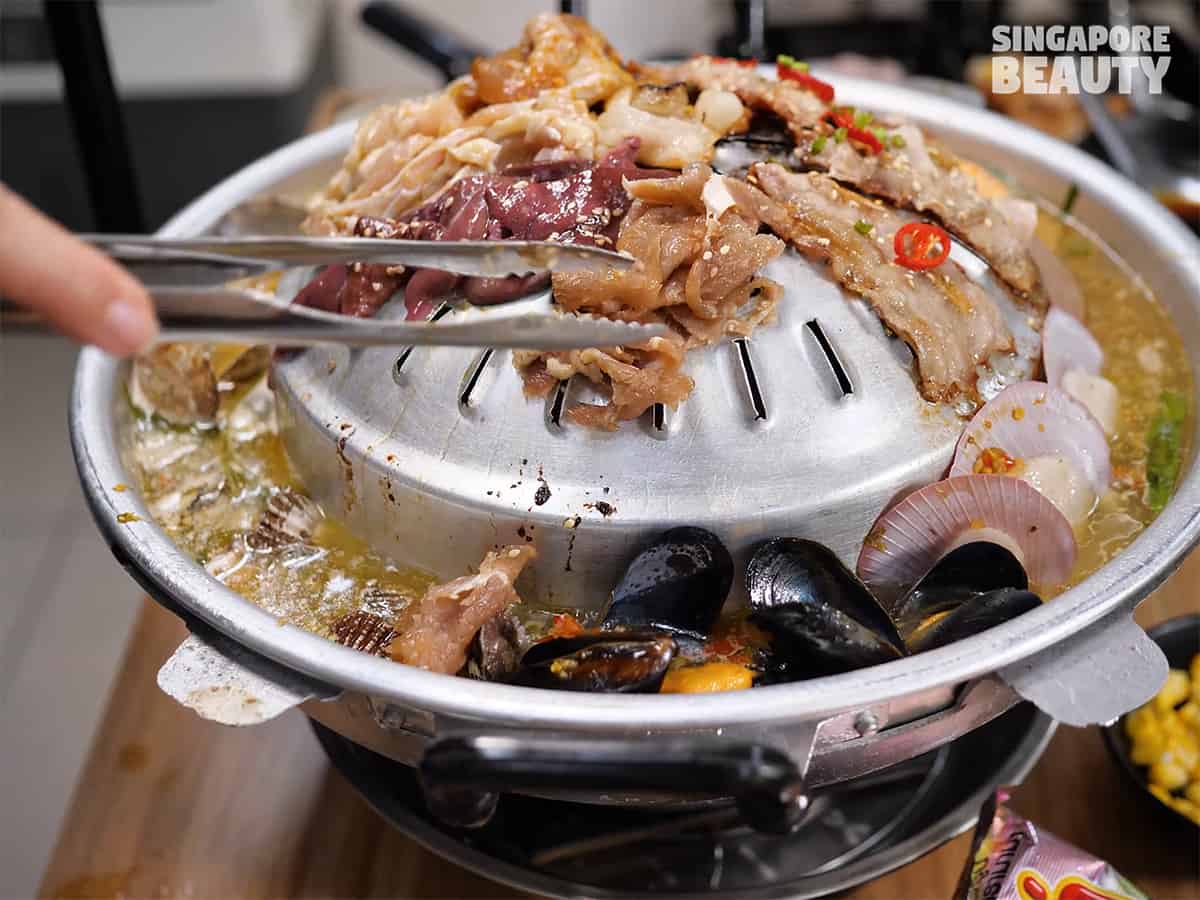 Get your mookata fix here with the hearty selections. Enjoy Thai mama ramen with its devilish charming seasoning, udon, tang hoon, Luncheon meat, quail egg, Taiwan sausage, Vege bowl, mushroom set, Corn cheese bowl with delightful cheese pull and more.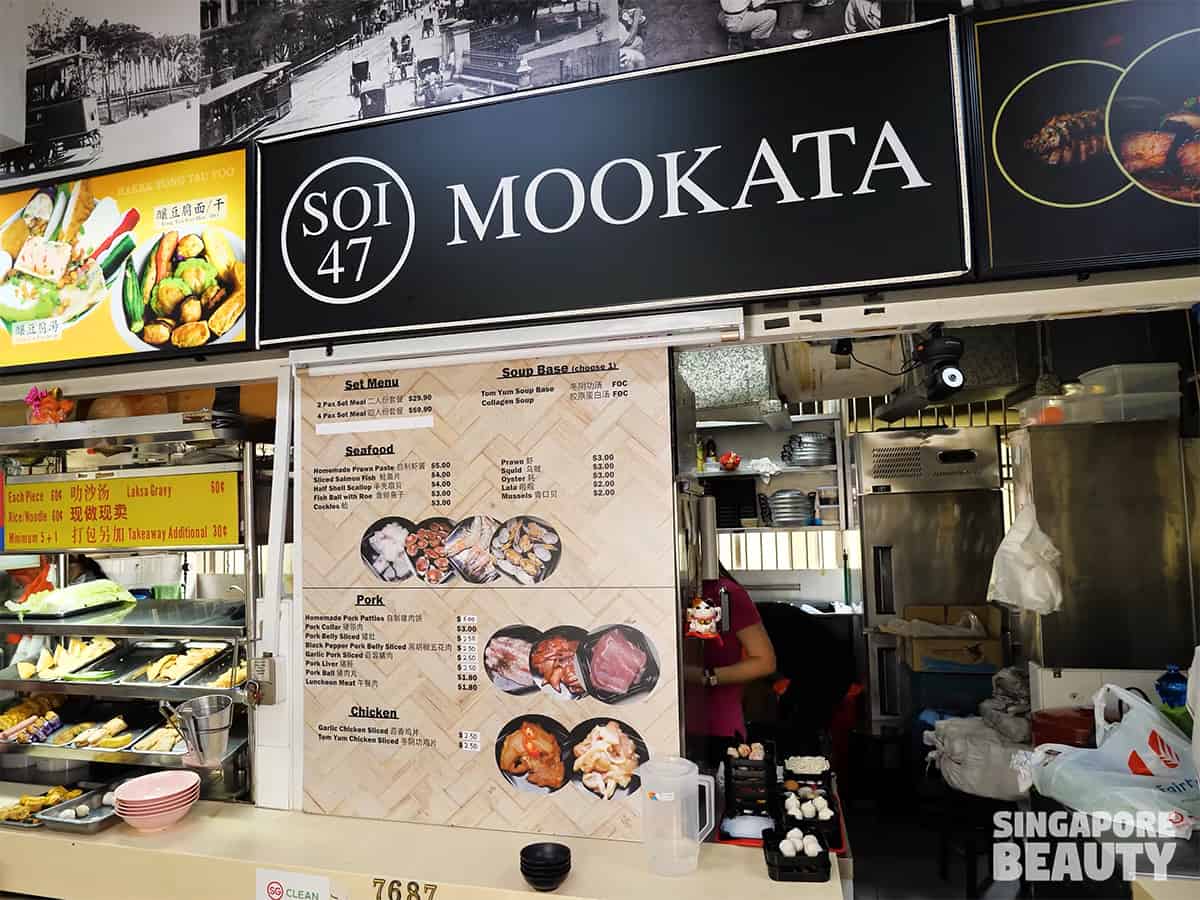 Come experience this heartwarming mookata, it is conveniently located in the town area of Singapore at Tanjong Pagar. This is a great way to chill and unwind after work without burning a hole in your pockets.
Location of Soi 47 Mookata:
5 Tanjong Pagar Plaza, #02-04/05
Singapore 081005
Outlet 2
324 Bukit Batok Street 33,#01-31 (stall 5B)
Singapore 650324
Opening Hours: Daily 5 pm to 10 pm
Call Soi 47 Thai Food line/ Mookata : 96474747
Brought to you by Soi 47 Mookata