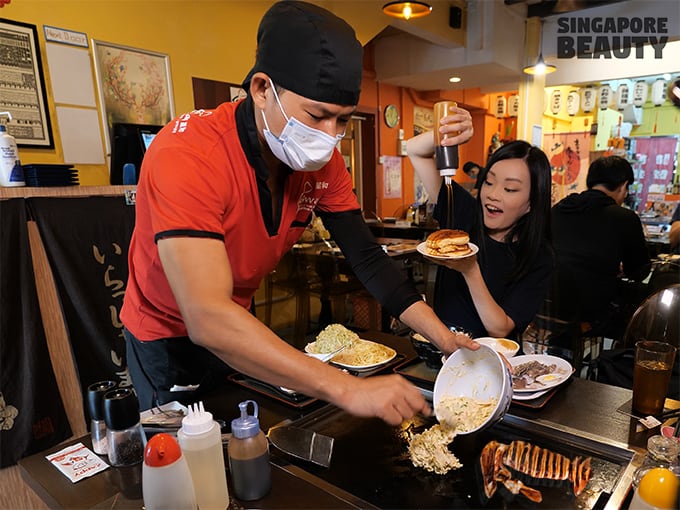 Seiwaa is Singapore most popular Okonomiyaki & teppanyaki place with Japanese Soufflé. Get transported to charming old retro Osaka!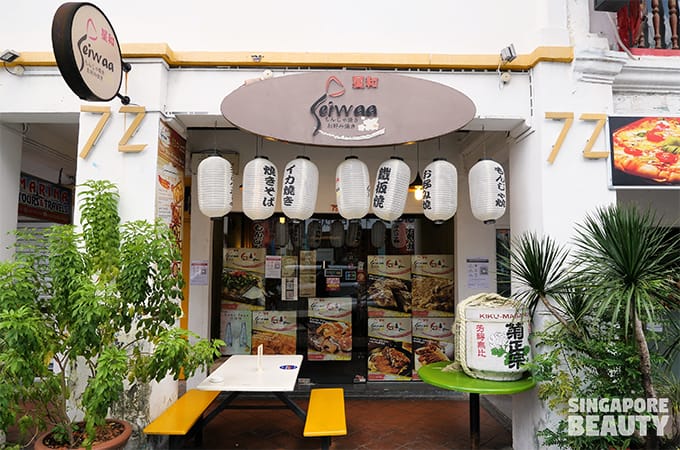 Seiwaa Okonomiyaki & teppanyaki restaurant is a two storey Japanese restaurant hidden in Little India, Singapore.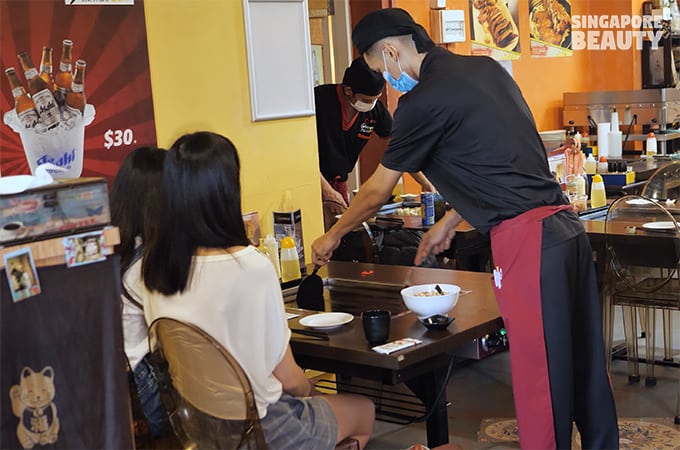 Seiwaa Okonomiyaki & teppanyaki authentic Japanese restaurant in Singapore is where you can enjoy a showmanship of a Teppanyaki chef cooking for you at the tables with teppanyaki hotplates. Experience your very own hot plate table with choice of DIY-cooking or having a teppanyaki chef cook it in front of you for ala carte items only.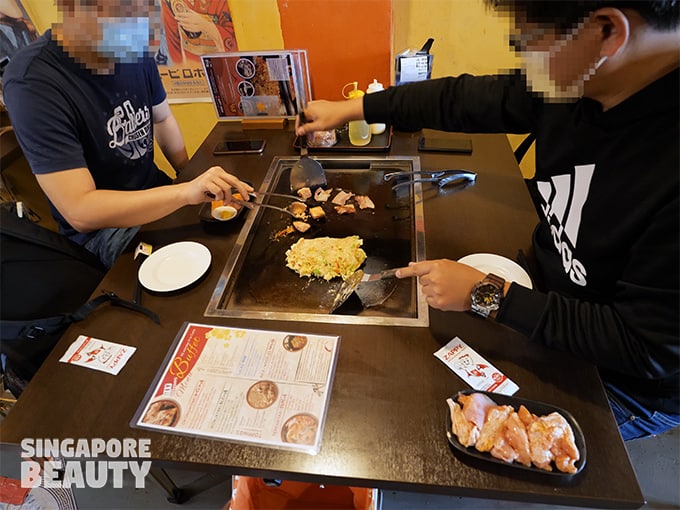 They also have a 90 minutes all you can eat buffet where you have to D-I-Y teppanyaki yourself. Checkout the menu of Seiwaa Okonomiyaki & teppanyaki restaurant buffet with a dine in time of 90 minutes and only available on weekday reservation.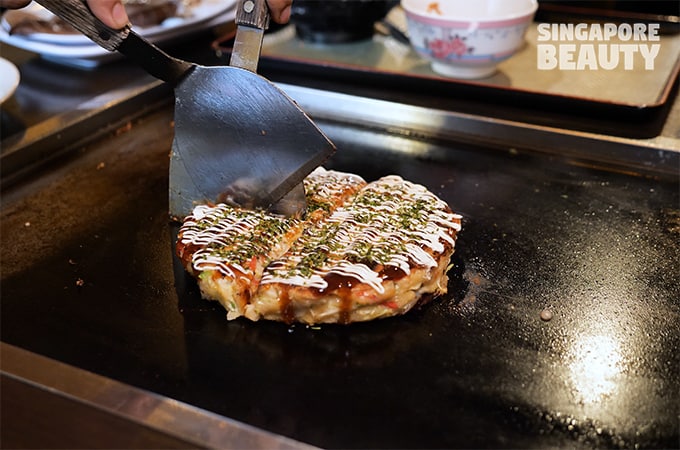 TEPPANYAKI is an old school Japanese way of grilling food on a teppan iron plate. Okonomiyaki aka Osaka Soul Food means grilled as you like in Japanese.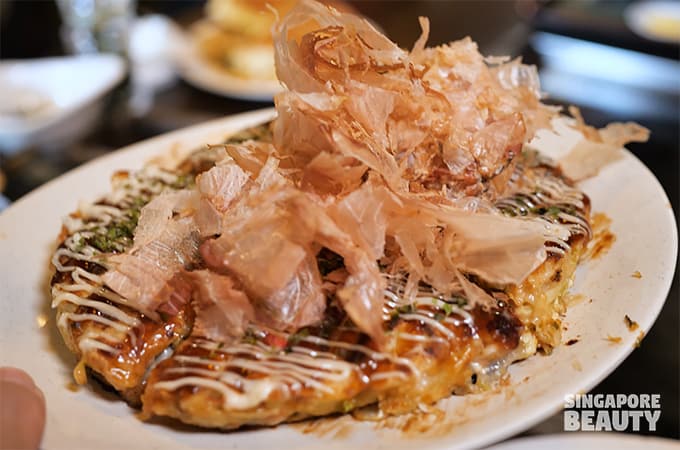 Seiwaa are popular for dishes such as their Monjayaki, okonomiyaki, teppanyaki soba, Black Angus steak, soufflé and Ika cuttlefish. We have ordered all the above and the total damage is $158, let's review the food together!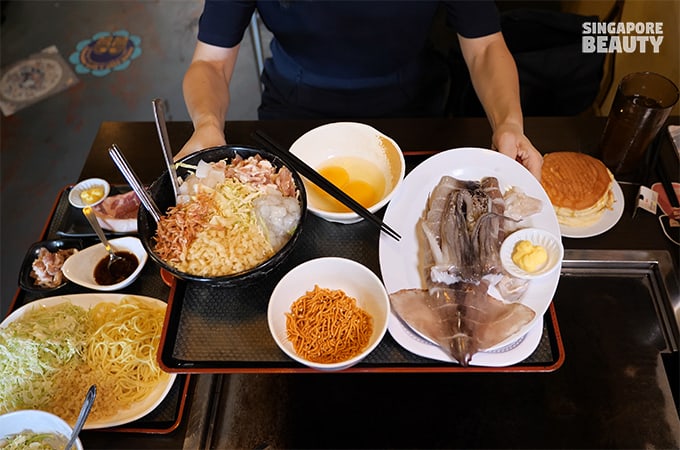 Signature Monjayaki & Grilled Whole Ika (Yaki MI Set) $43 – It comes with a bowl of Monjayaki batter, crispy noodles, eggs and a whole cut cuttlefish.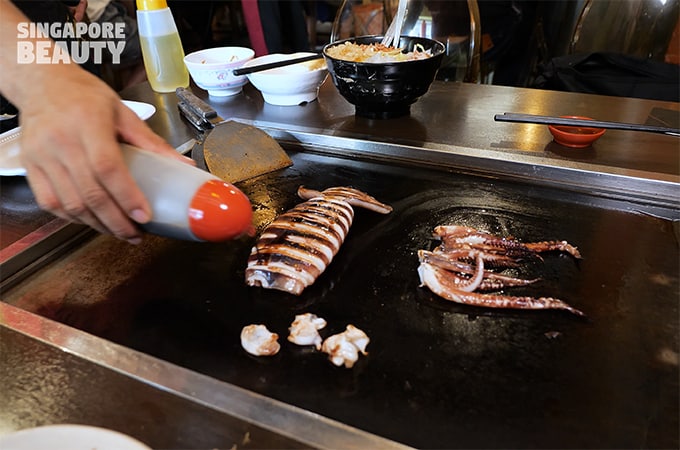 The grilled whole ika is separated into 3 parts which requires different amount of grilling. The cuttlefish Ika is seasoned with some shoyu and grilled lightly on all sides till it is cooked.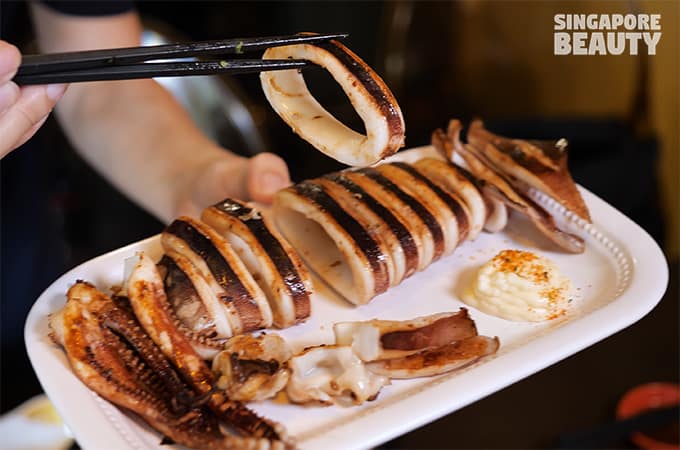 The meat is tender and succulent. You can taste the creamy texture of the delicious teppanyaki Ika seafood with each bite. The dollop of Japanese mayo also helps to enhance the savoury seafood flavour. The tentacles have some interesting soft crunch.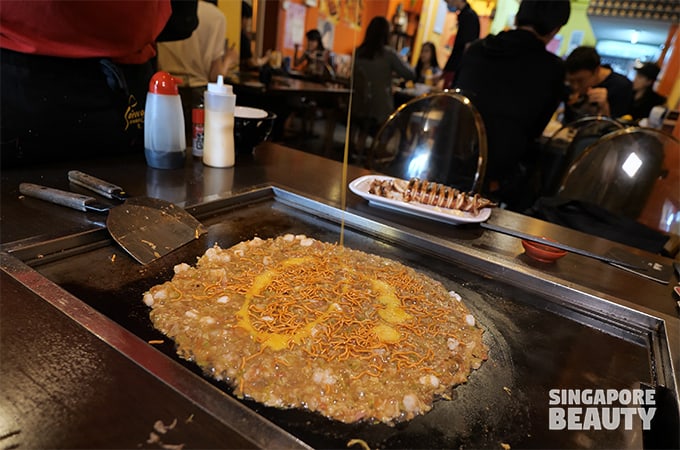 Signature Monjayaki is pan-fried in Japanese Batter and caramelized with a chewy top and a crispy bottom like a pancake. Topped with egg and crispy noodles for extra crunch and creaminess.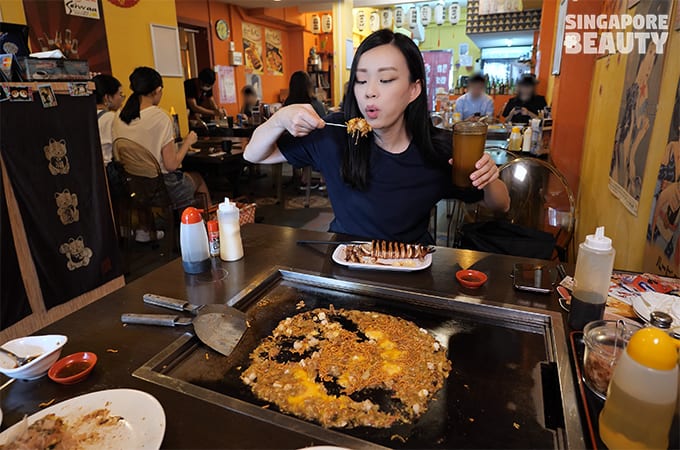 You are encouraged to eat directly from the grill with a small spatula provided, by scraping off the teppan and pulling away a mouthful of Monjayaki.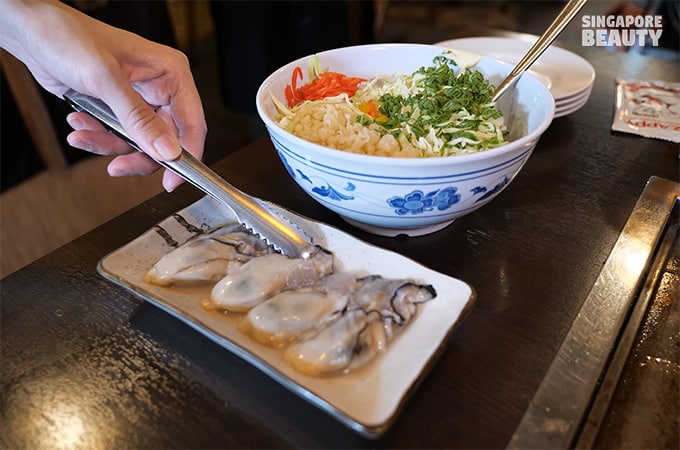 Oyster Okonomiyaki $25 – It comes with a plate of four plump oysters and a batter of Okonomiyaki batter.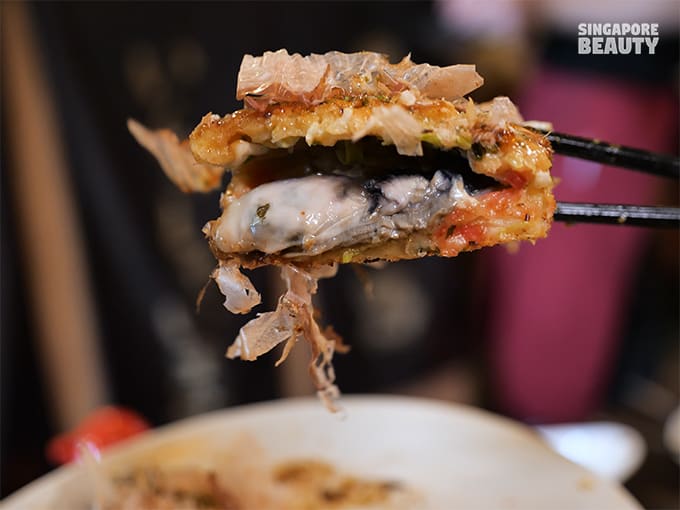 The pan is greased and the batter is emptied into the sizzling hot plate to be made into a pancake shape. Juicy oysters are added in between the pancake to ensure that they remain succulent and creamy when the tasty Okonomiyaki is ready.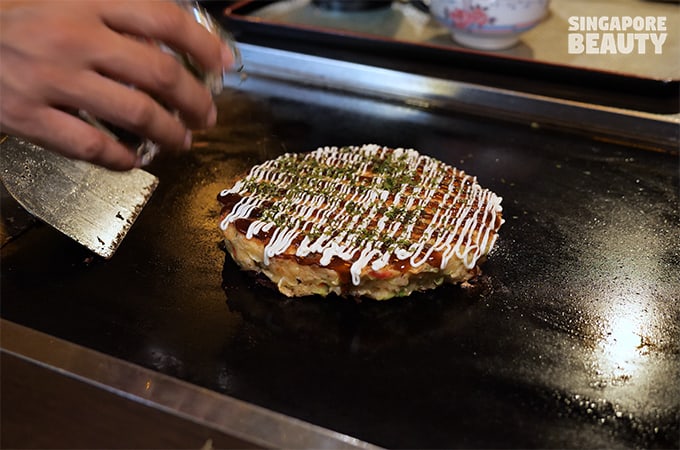 This Okonomiyaki is topped with Otafuku sauce, Japanese mayo, bonito flakes and seaweed flakes.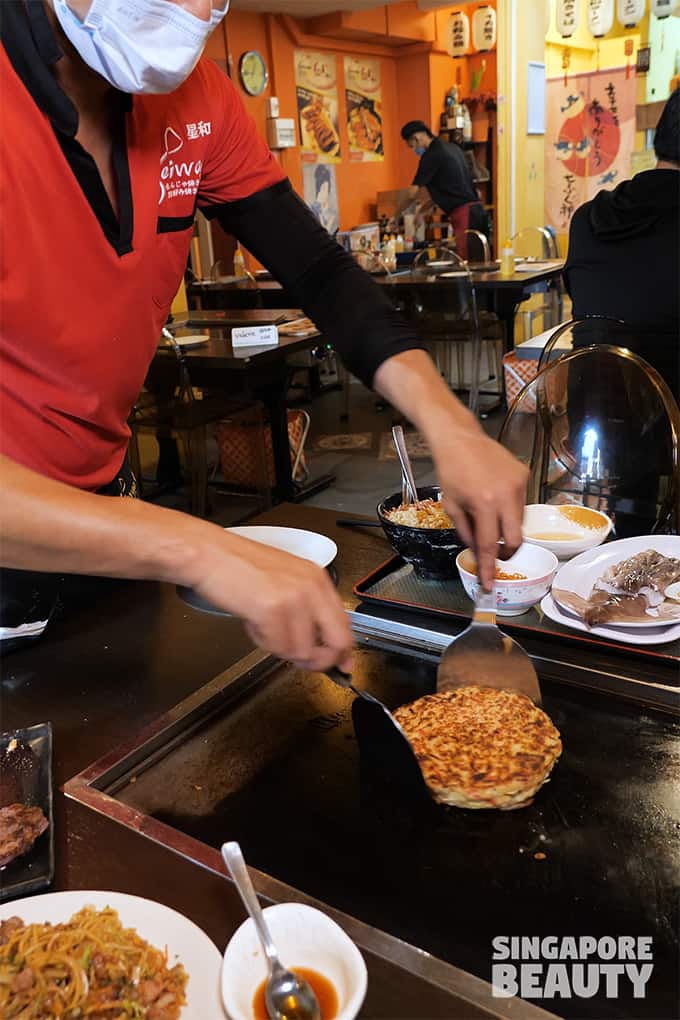 The Okonomiyaki is ready when the two sides of the pancake are perfectly browned and a little crispy.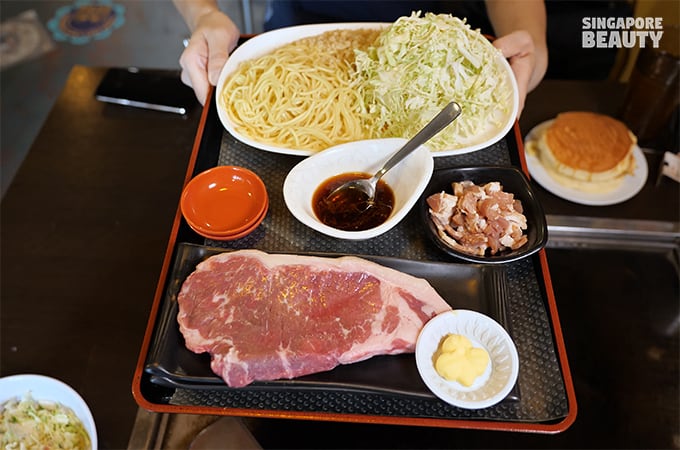 Teppanyaki Soba & Black Angus Steak Set (Yaki Combo Set) $48 – It consist of a whole Black Angus steak, ponzu sauce as dip, bacon, soba and cabbage.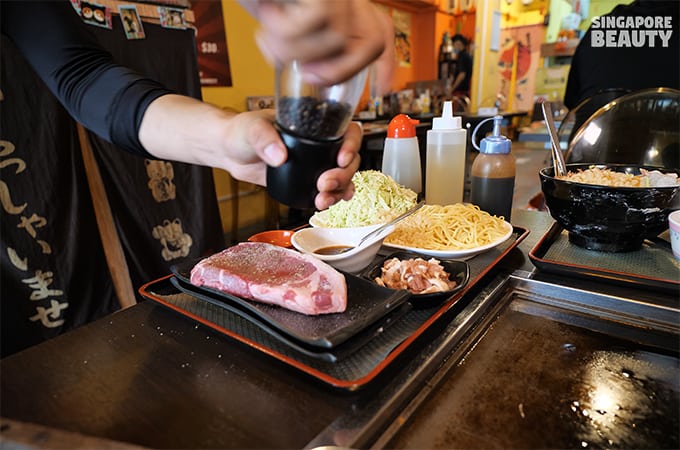 Thick-cut beef steak is seasoned with pink Himalayan salt and freshly grounded pepper before grilled on the sizzling hot pan.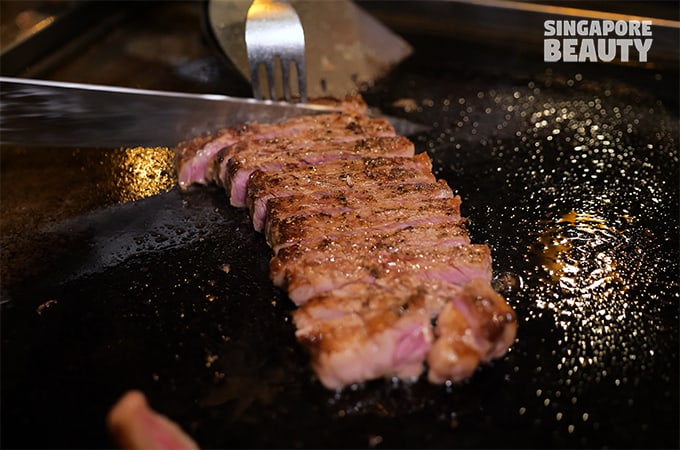 The steak is pan seared on all sides to seal in all the savoury juices and cooked to medium rare. It is one of the most delicious teppanyaki steak around.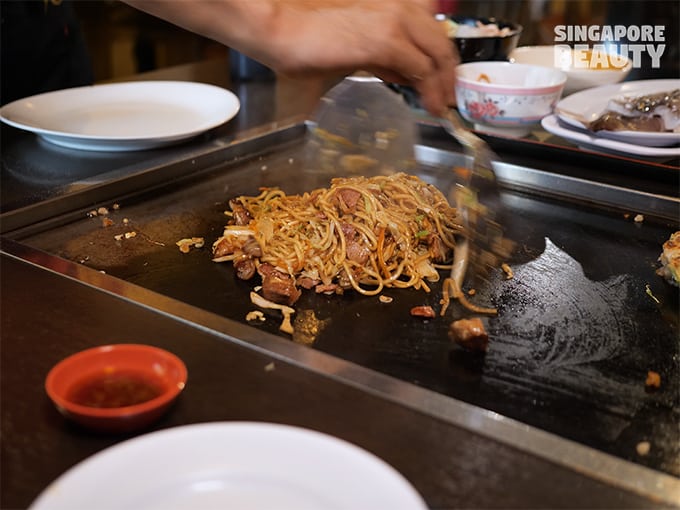 The soba is quickly stir fry with the leftover fats from the steak and the bacon that has caramelized on the teppan.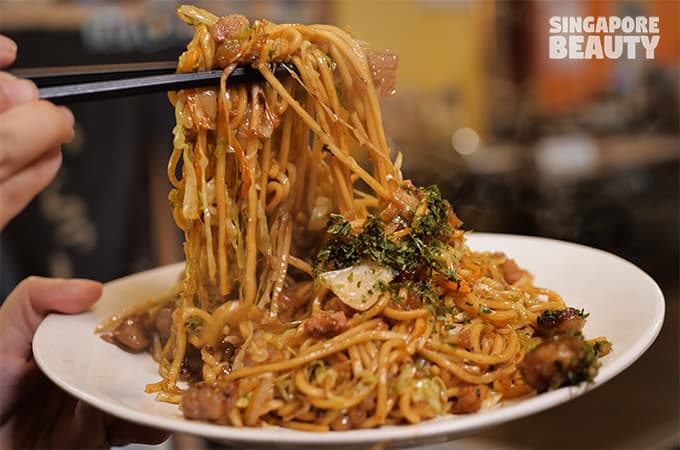 Soba is seasoned with shoyu and savoury richness from the steak fats and bacon. The cabbages also add some sweetness to the soba.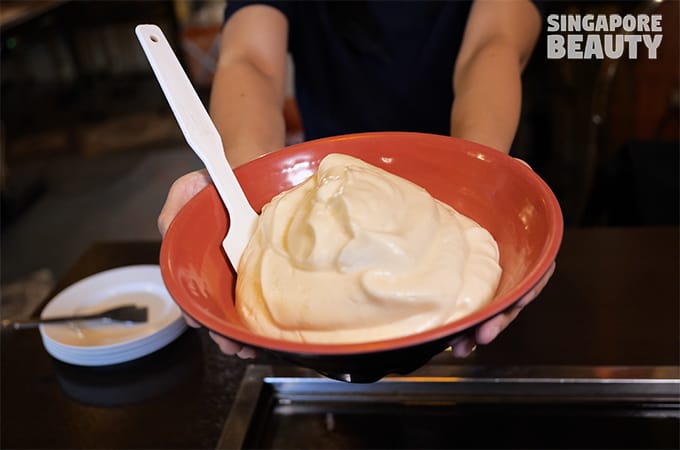 Fluffy Japanese Souffle Pancake with cheese $25 – It comes with some mozzarella cheese and a batter of pancake.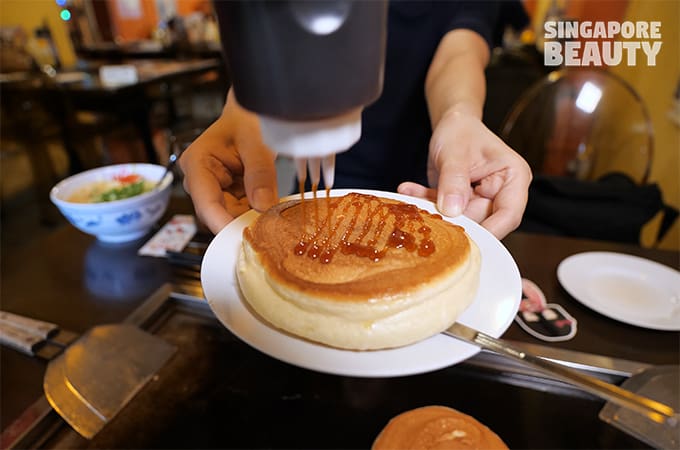 The pancake batter is DIY and stacked into poop emoji shapes on the teppan and grilled for 7 minutes each. They are then served with a drizzle of Maple syrup. The souffle is soft and custardy and not overly sweet.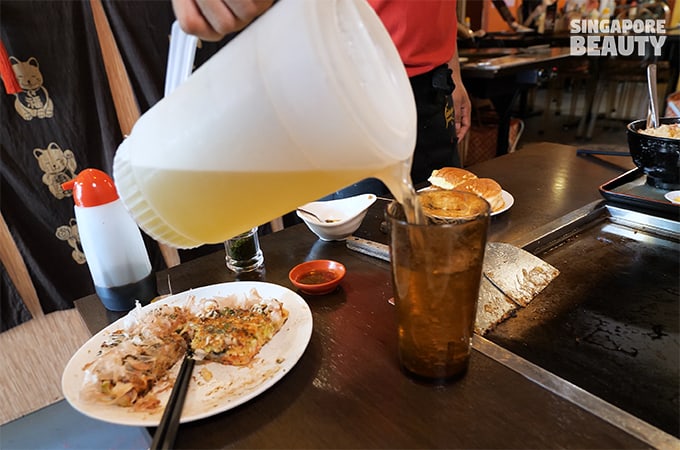 Get their cold tea $1.50 per pax and get unlimited refill of cold tea while you are there!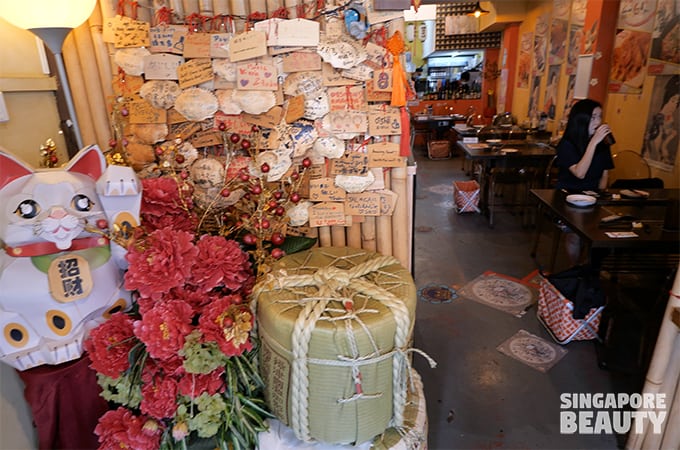 At Seiwaa Okonomiyaki & teppanyaki restaurant, reservation is required and do book a table before heading down. They have tables with teppanyaki hotplate and tables without. If you are looking for some hands on and straight hot of the pan food, I suggest to book the hotplate tables for the ultimate Okonomiyaki & teppanyaki experience. See you soon.
Operating Hours:
Monday – Saturday (Close on Sunday)
Lunch: 11:00 hrs – 15:00 hrs
Dinner: 17:00 hrs – 23:00 hrs
Location:
Seiwaa Okonomiyaki & teppanyaki restaurant:
72 Dunlop Street
Singapore 209400
Reservation:
+(65) 8828 8931
Reservation is advised. Ask for the hotplate tables as they have tables without the hotplate.
Dine in time for ala carte is 1.5 hours, and varies based on size of groups and crowd of the day.
5minutes walk from Rochor MRT DT13 station exit B