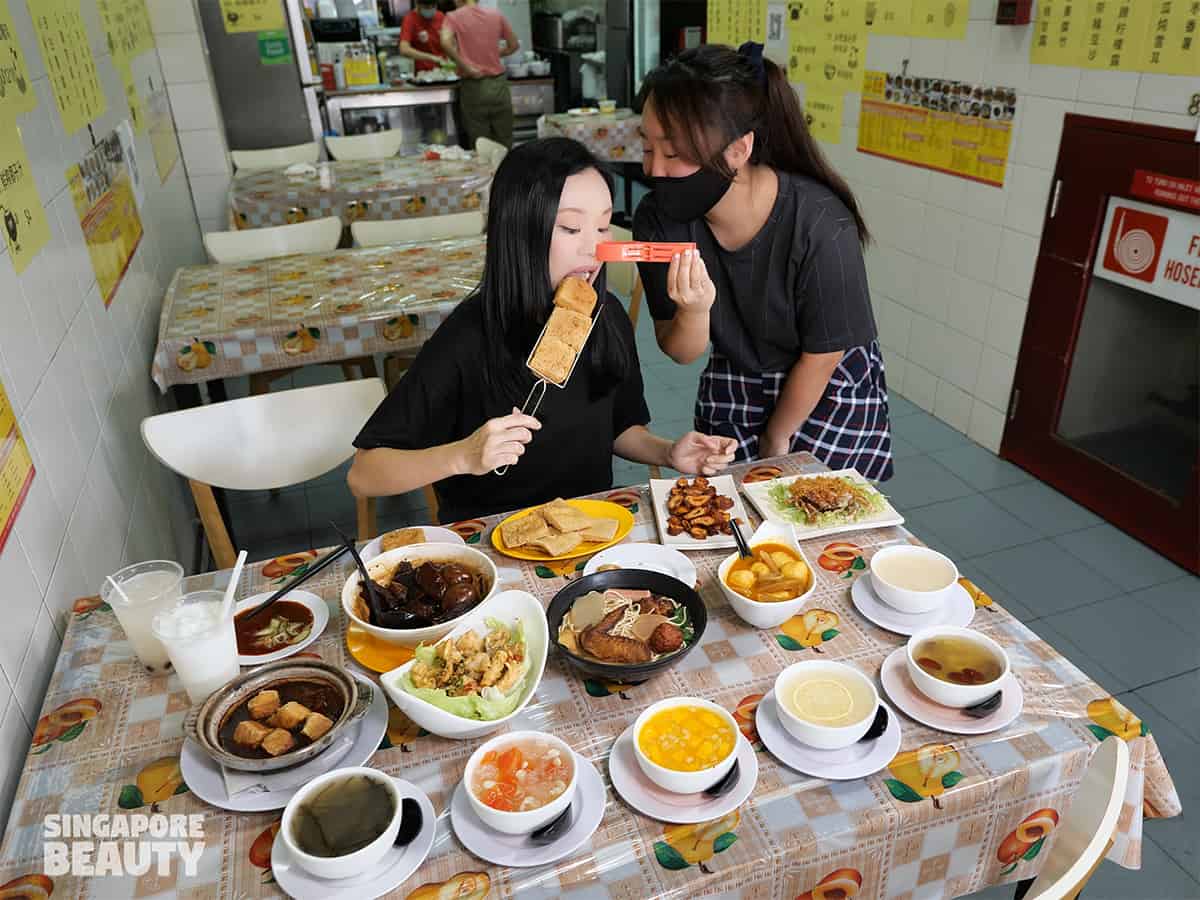 Mini Star (HK) Fermented Beancurd is one of Singapore last stinky tofu eatery that serves made in house stinky tofu, Hong Kong style bites and tong shui desserts. They have been around for 23 years at the same location selling these with no other outlets.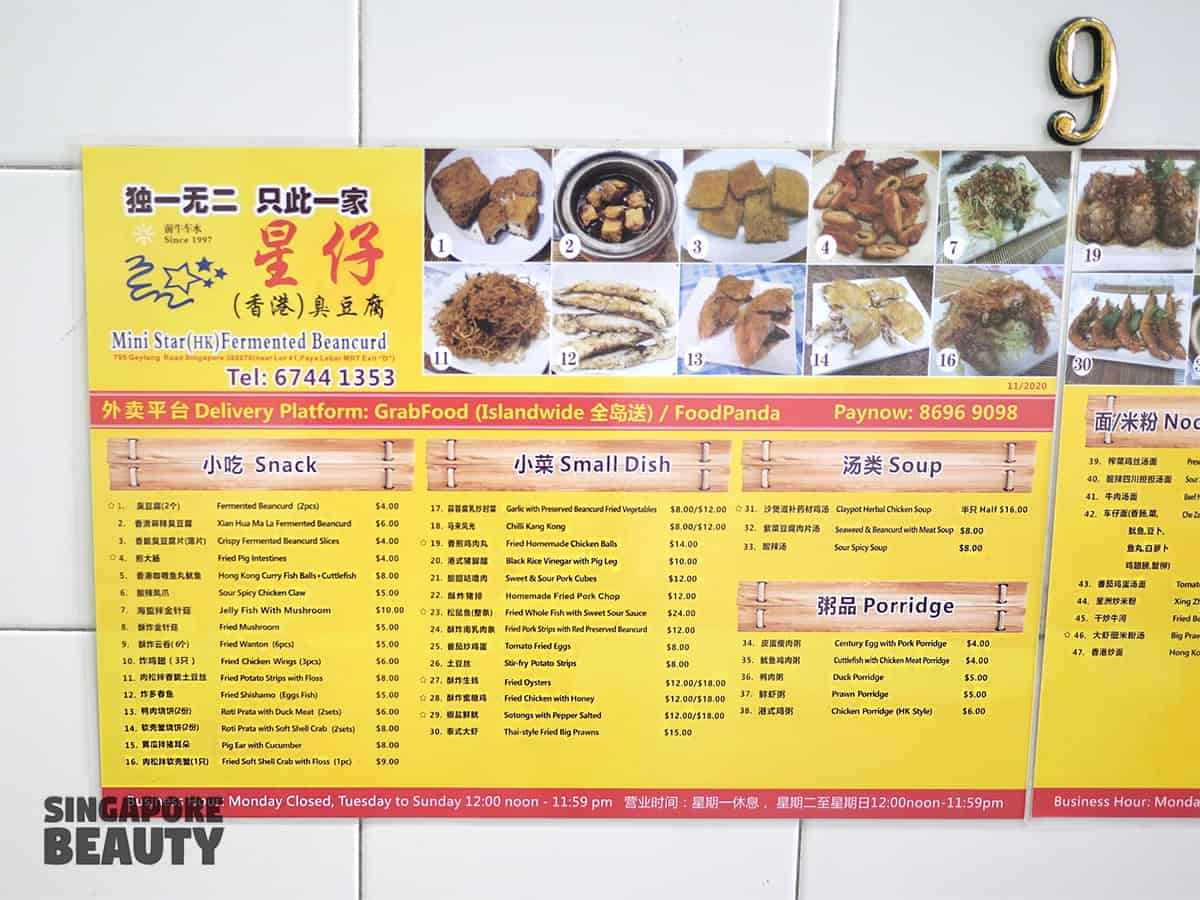 This is Mini Star (HK) Fermented Beancurd menu and price. Their menu includes snacks, appetizers, soup, porridge, noodles, desserts, rice and drinks. You can also order the stinky tofu via delivery.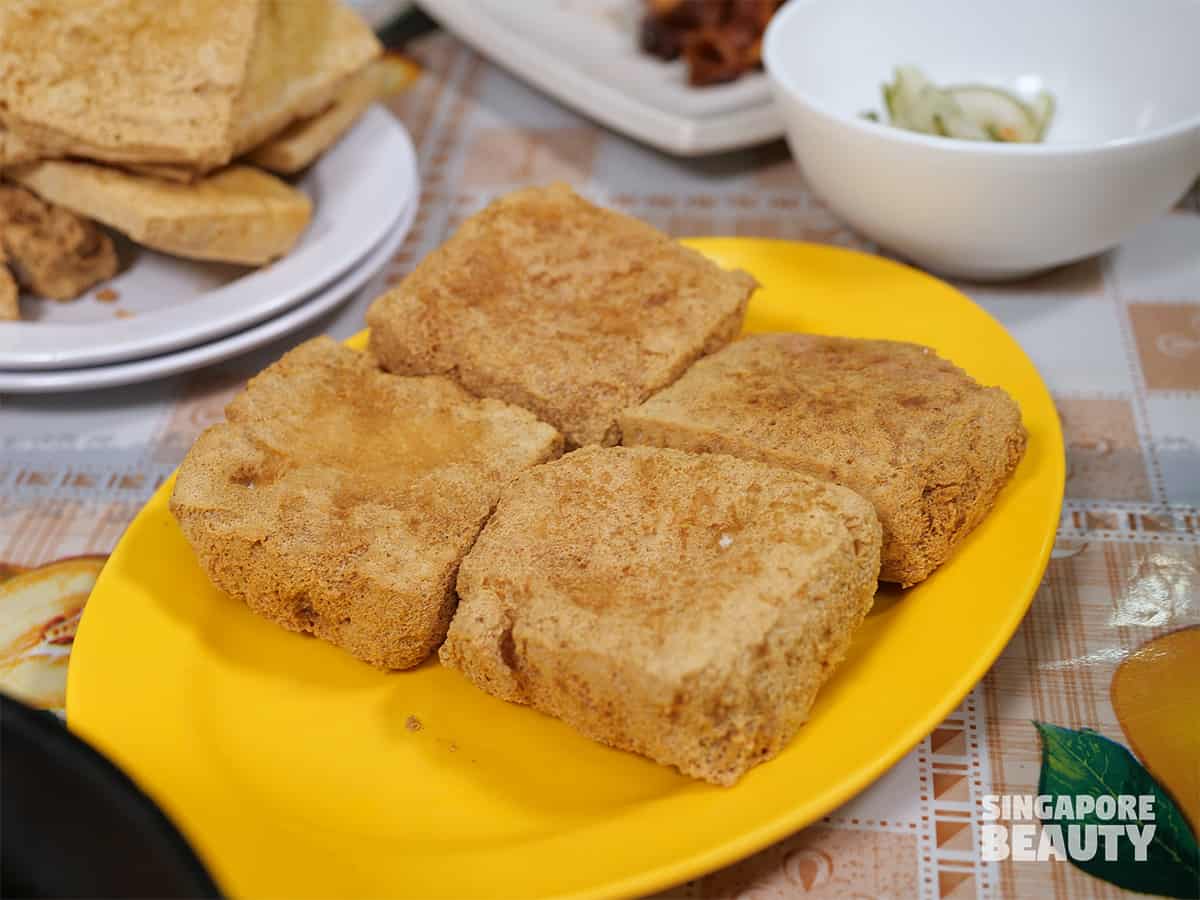 Mini Star (HK) Fermented Beancurd has positive review regarding the crispy texture of their stinky tofu and the side dishes such as the braised deep fried pork intestines.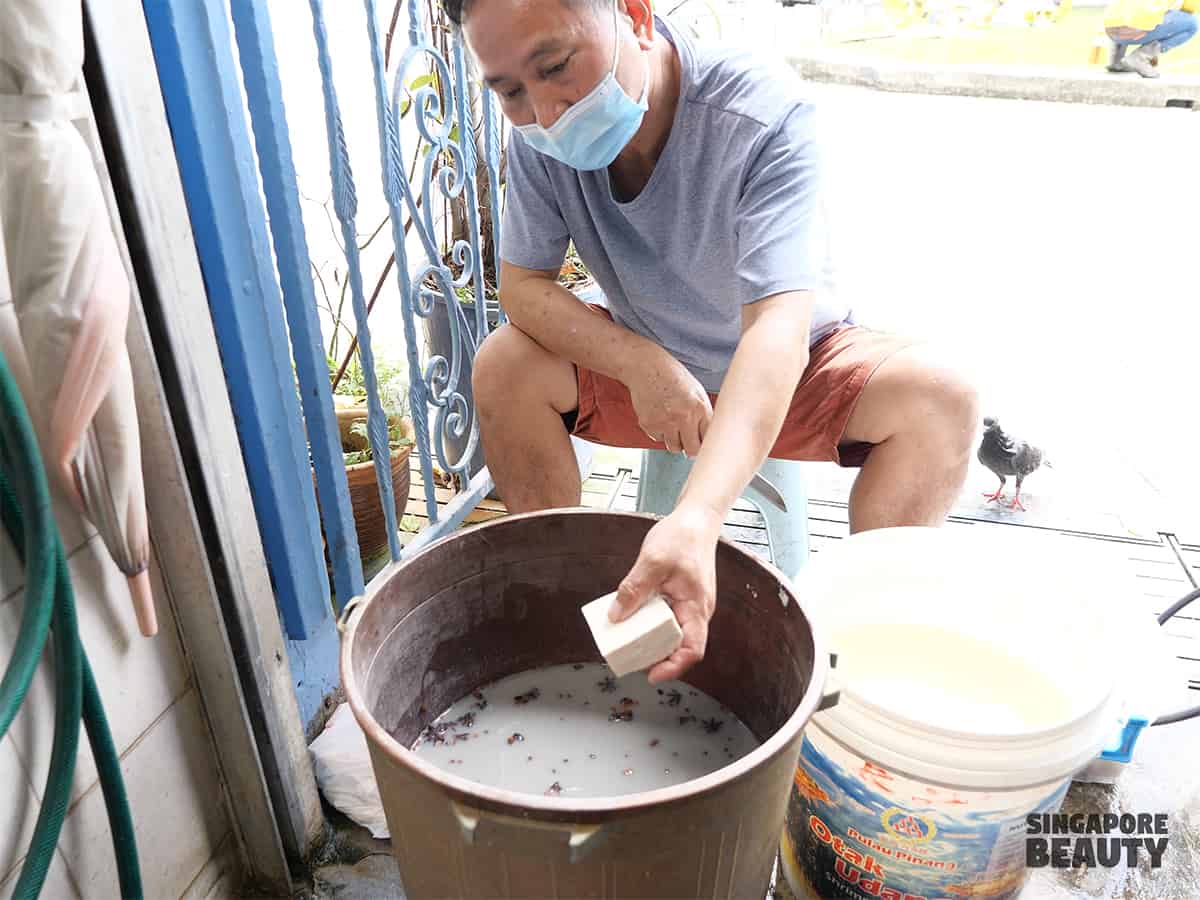 Mini Star (HK) Fermented Beancurd is a family run business located at 795 geylang road. According to the owner Master Weng, the recipe of his unique fermented beancurd is handed down from his mother who used to peddle stinky tofu in Hong Kong.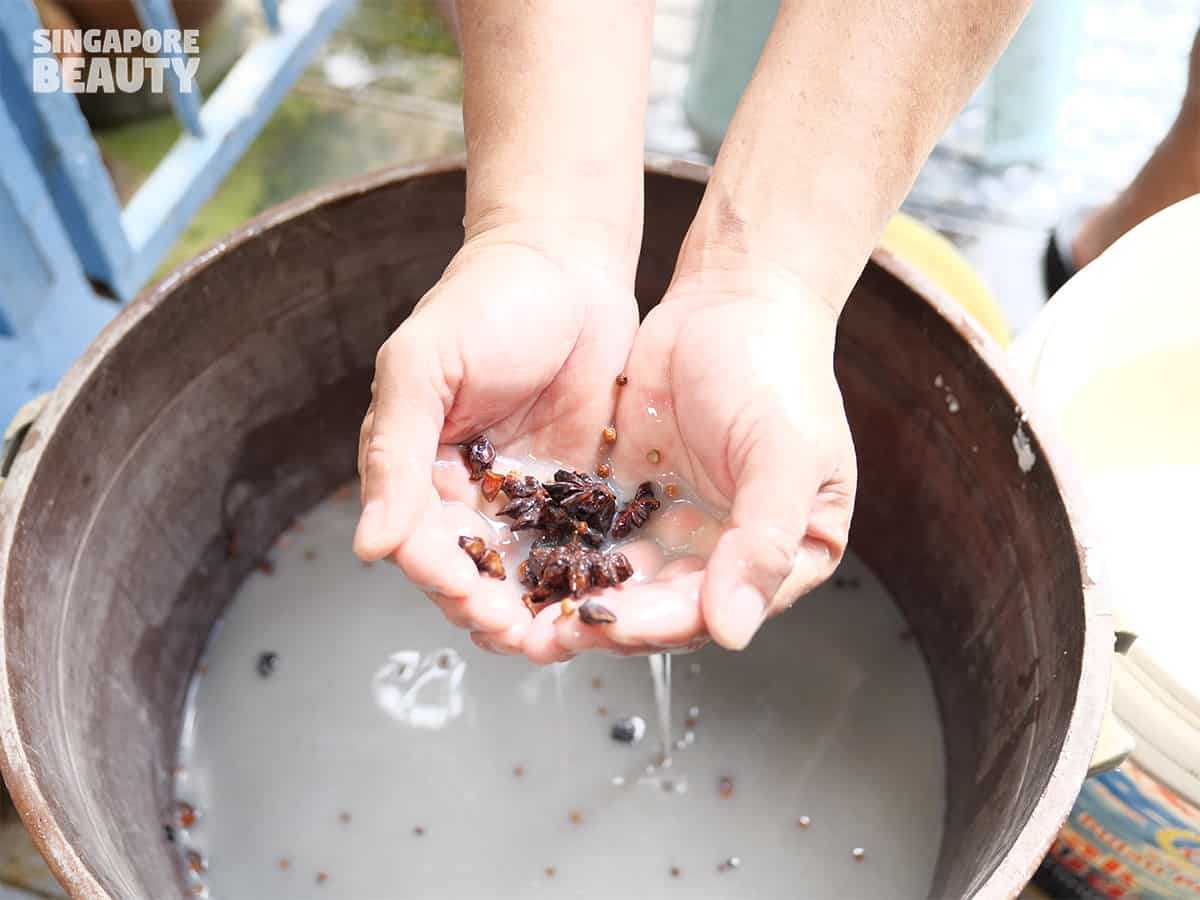 The stinky tofu is made by fermenting tofu in brine made from milk, spices, herbs and more for 3.5 hours.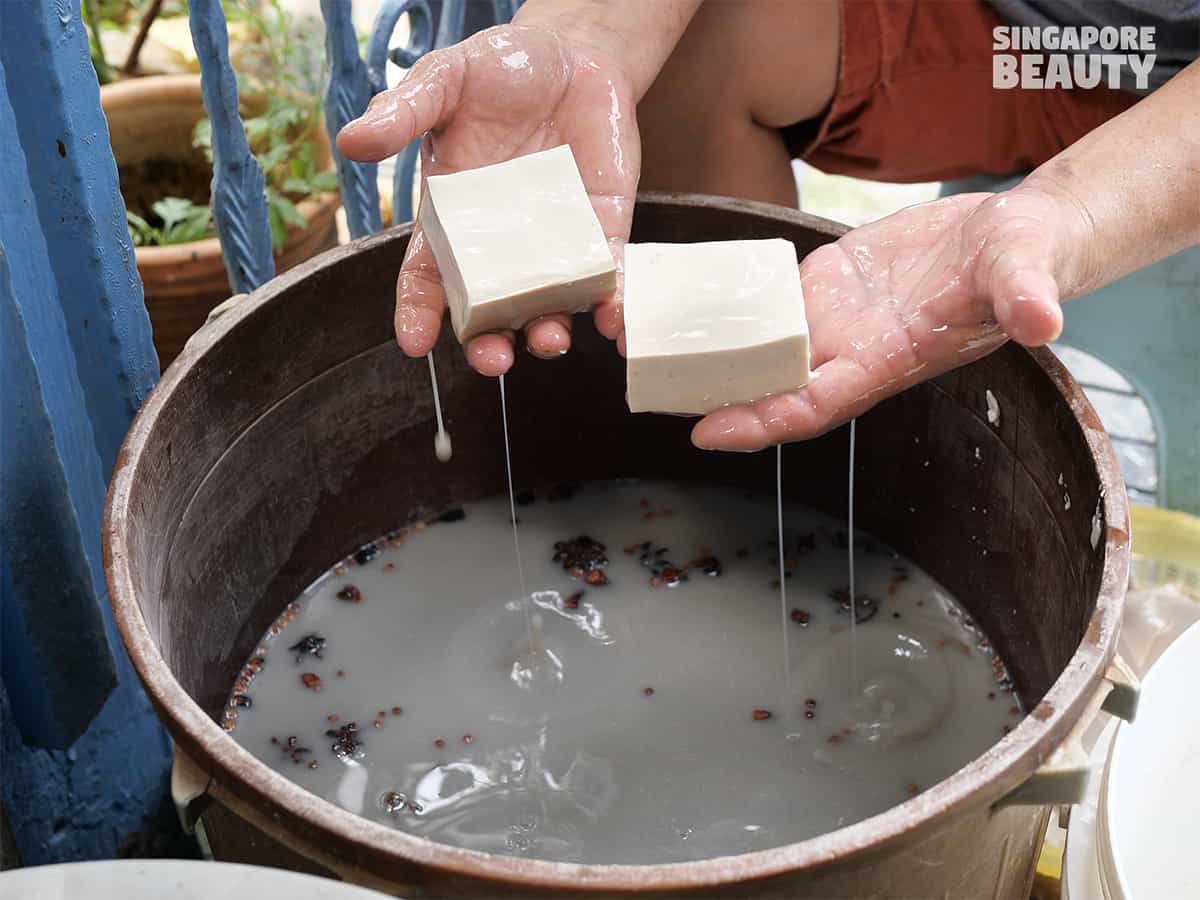 Mini Star (HK) Fermented Beancurd is made using tofu that is factory made exclusively for them. Their type of tofu is extra soft and dense. They are the only last stinky tofu eatery in Singapore that is famous for their stinky aroma.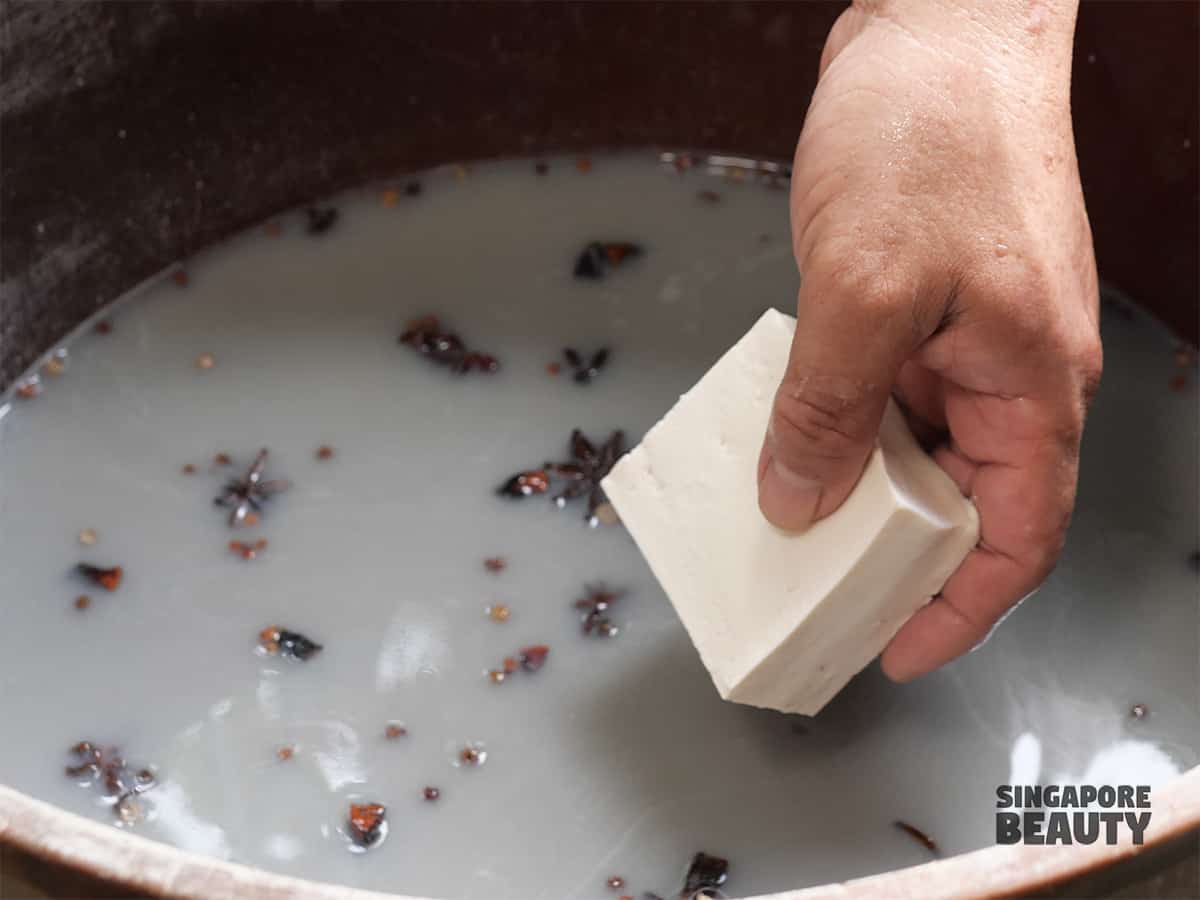 Each tofu is handcut by Master Weng before brining. Only the tenderest part of the tofu is used in this process, the other parts of the tofu are discarded.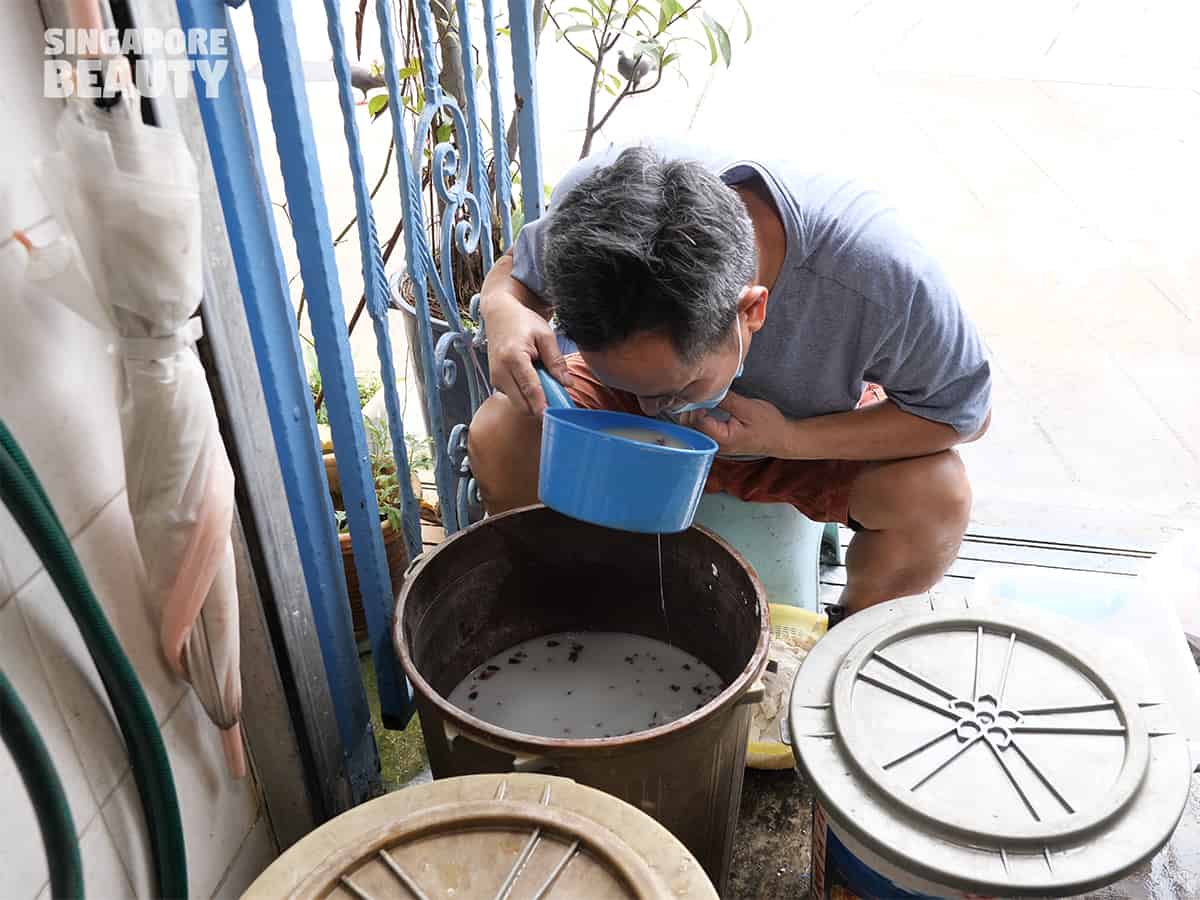 After 3.5 hours of brining, he checks the aroma and the texture of the tofu to make sure these are ready to be used for deep frying.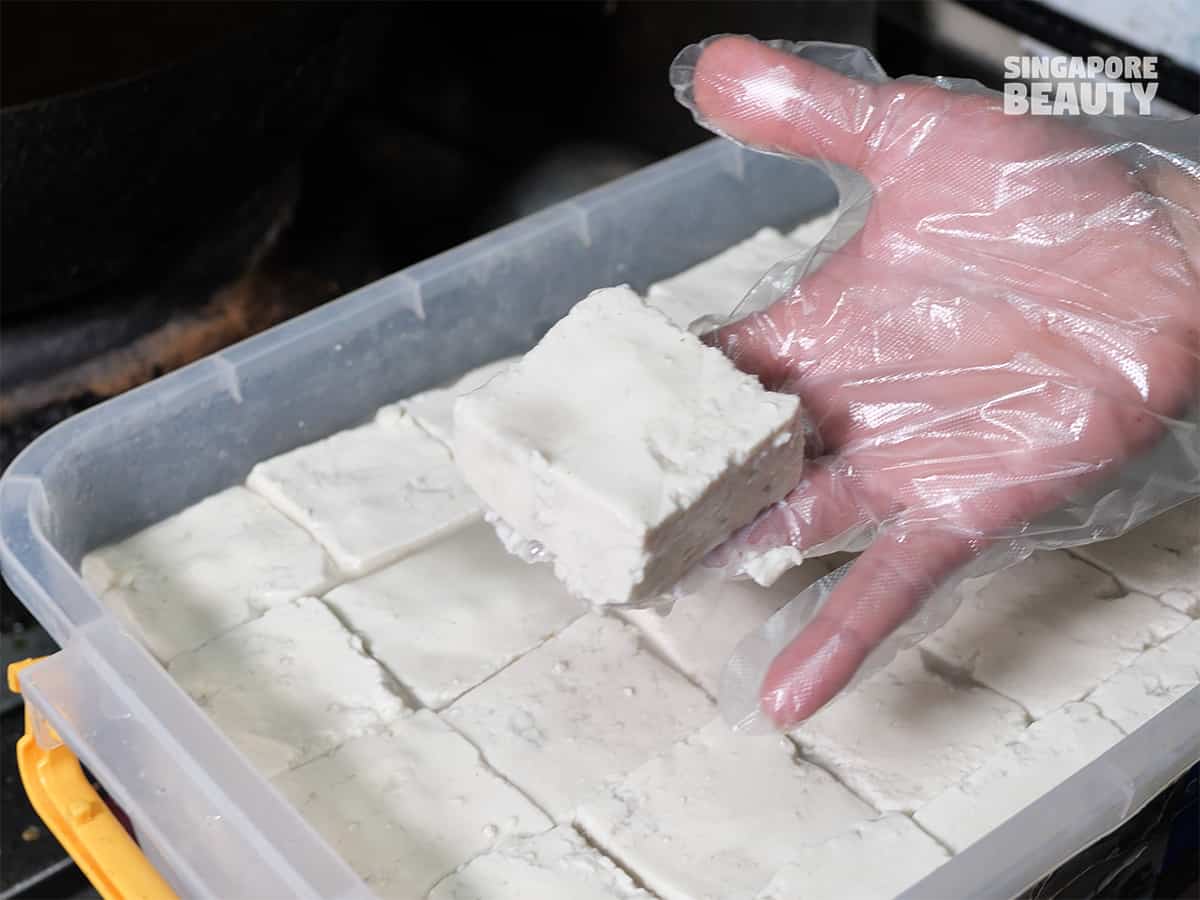 These are tubs of fermented stinky tofu that is ready for frying. The tofu is fully infused with the marinade and is extremely fragile at this stage.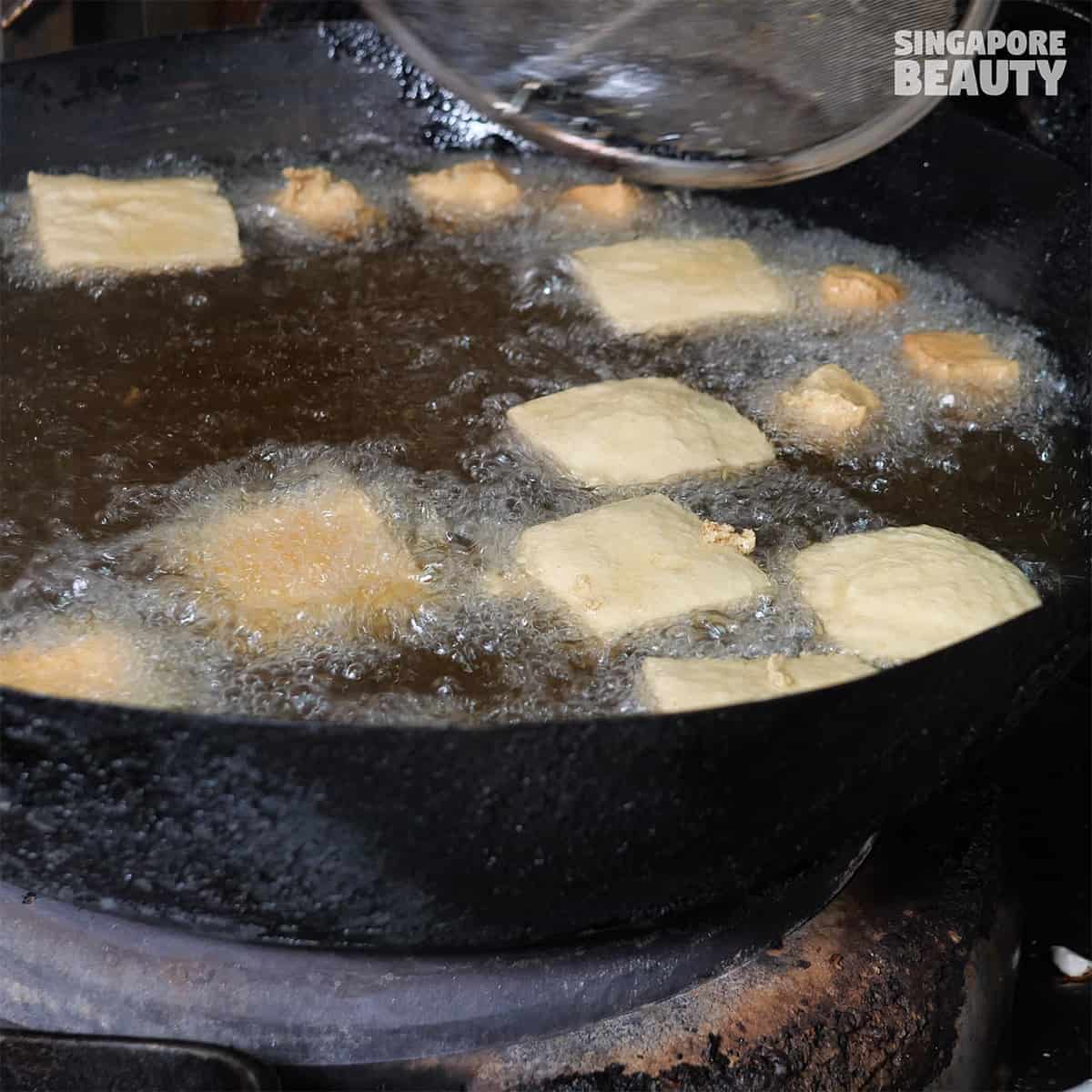 This tofu is deep fried in a wok of red hot oil till slightly golden brown. The stinky aroma of the tofu is prominent during this frying process.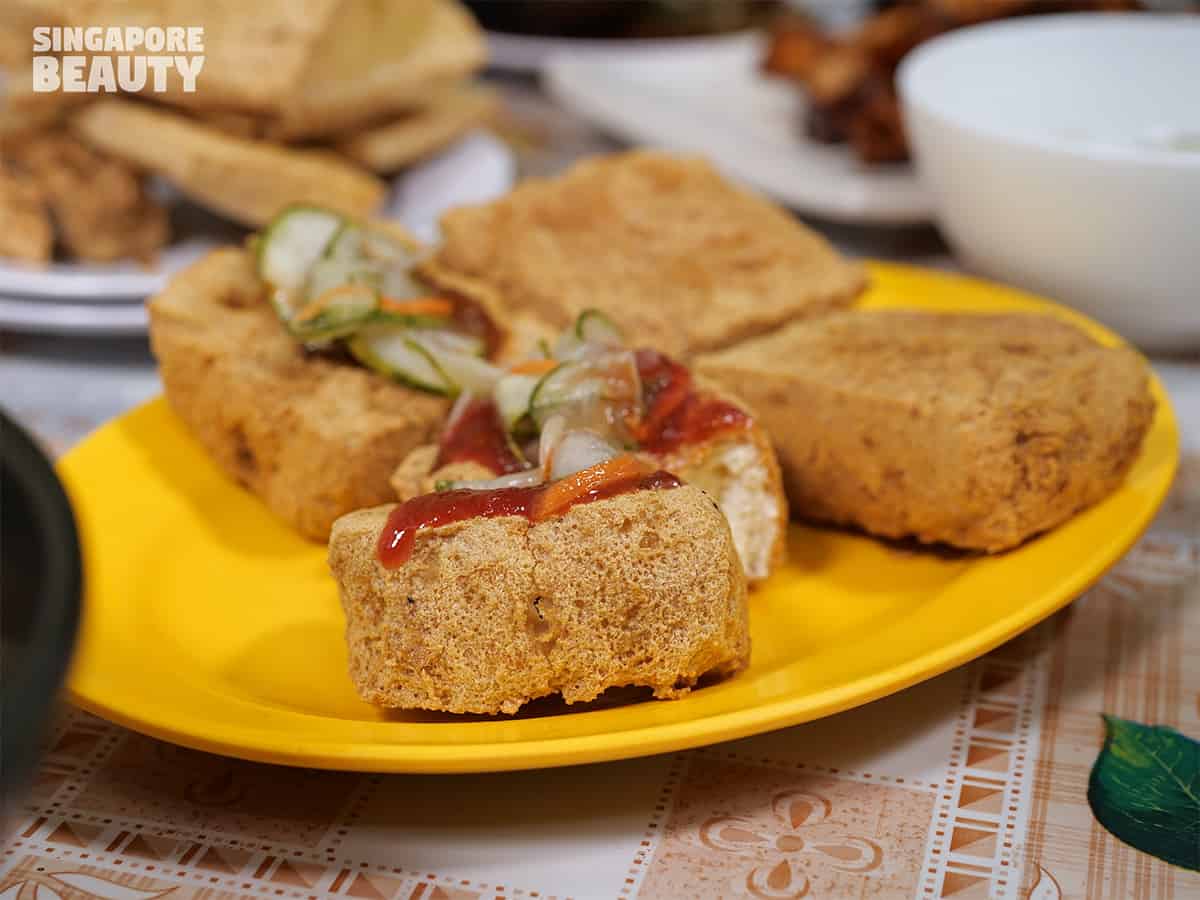 They have 3 types of tofu, the original stinky tofu, the thin type and the mala tofu. These are best eaten with their in house sweet sauce, chilli and the homemade pickles.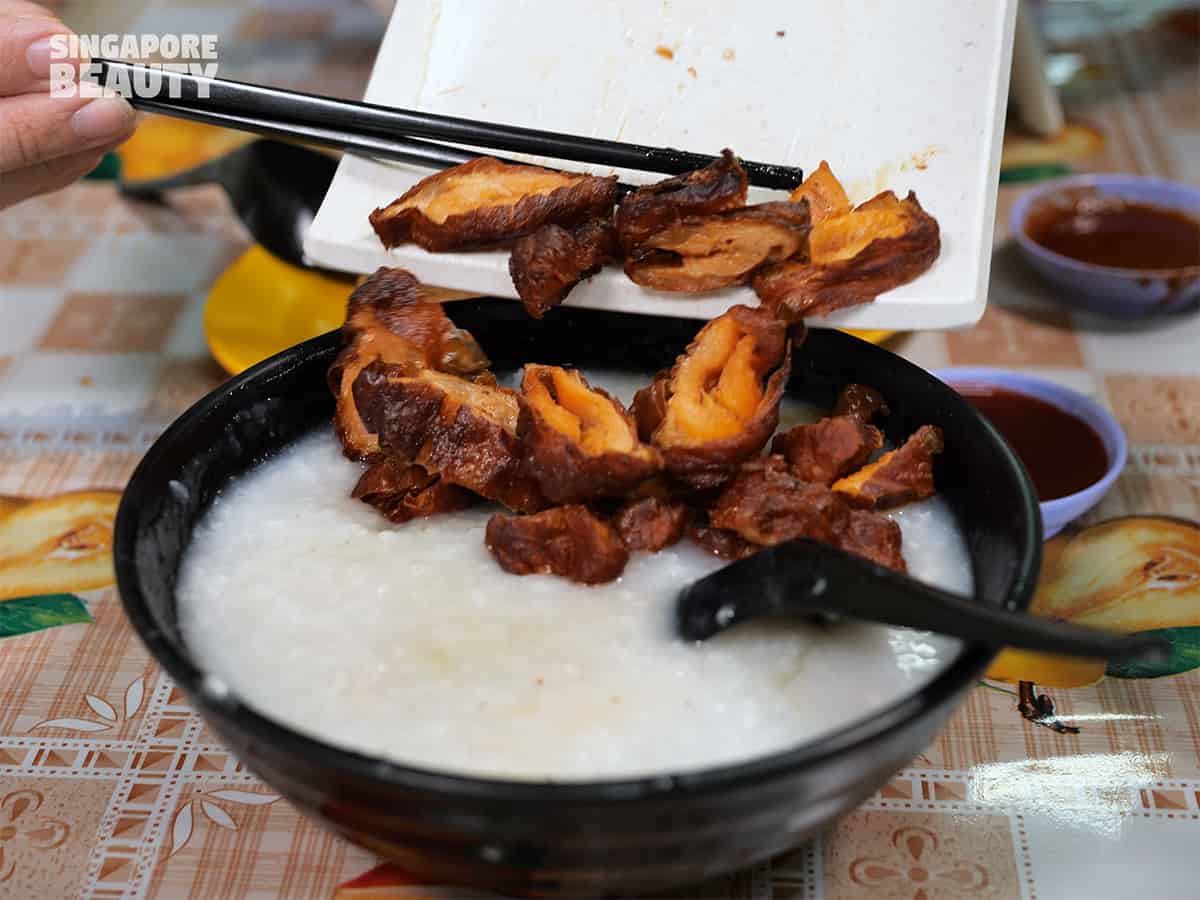 Mini Star (HK) Fermented Beancurd is also popular for their best seller deep fried pork intestines. These goes well with the chilli dip or a bowl of hot Cantonese style congee. Extremely crispy crust with a soft buttery core.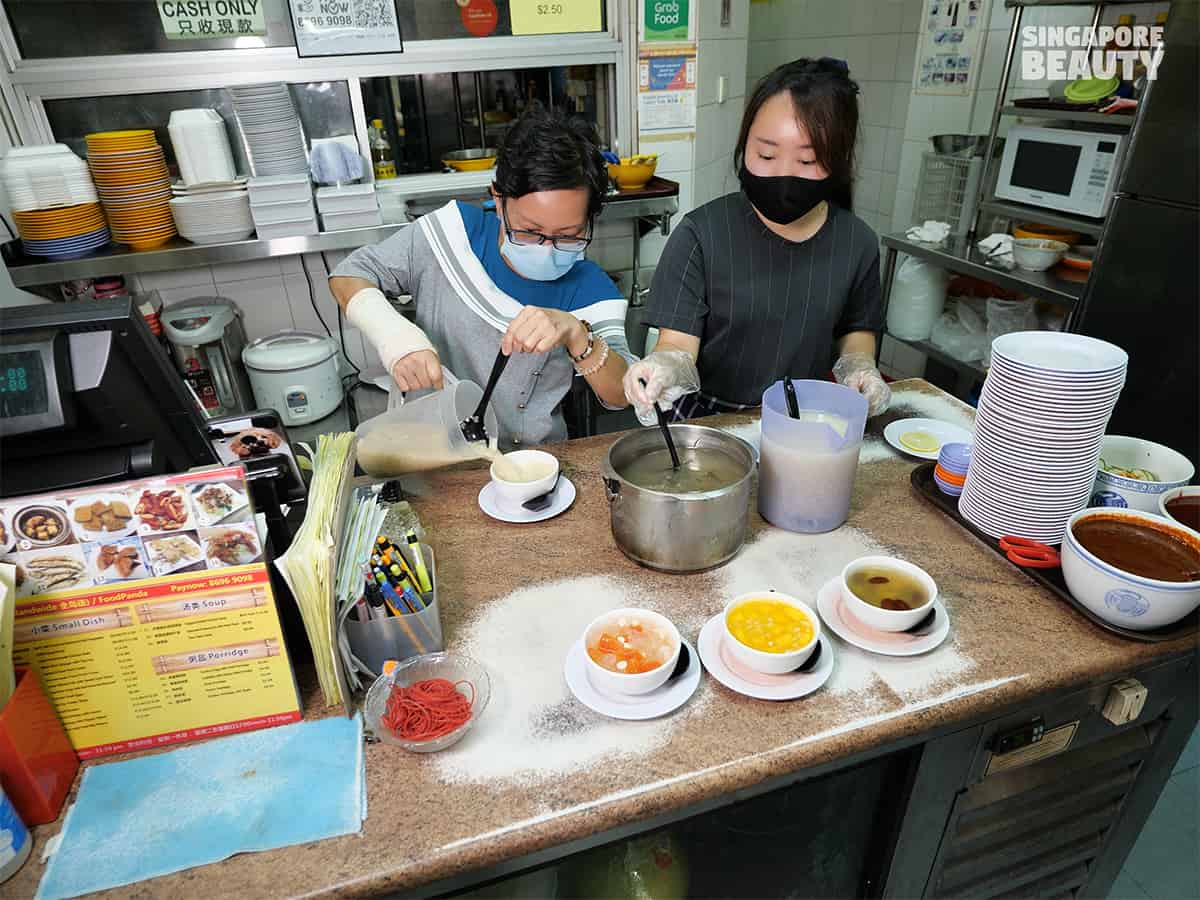 They have six types of Tong Shui as well. These are the home recipe of Mrs Weng who is well versed with Hong Kong Style desserts.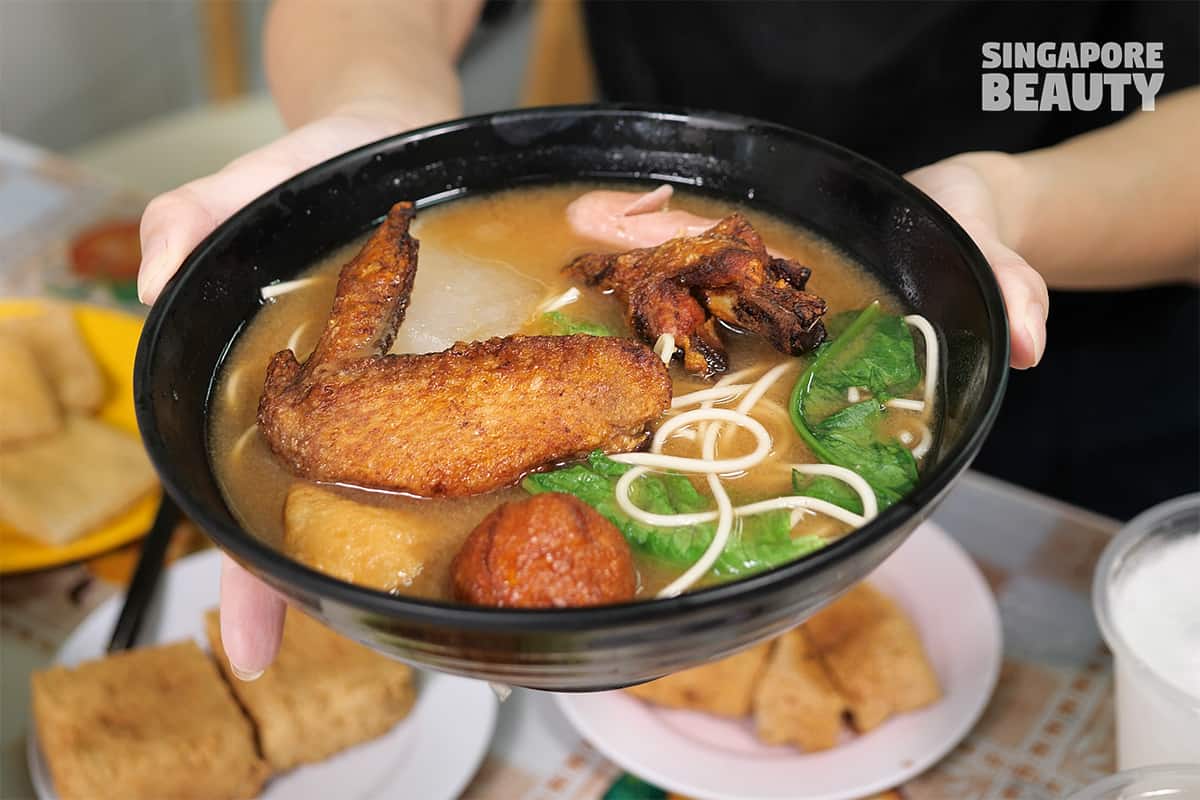 For those who are looking to try a bit of everything, the cart noodles might be your choice. This cart noodles has a variety of ingredients such as chicken wing, fishball, hotdog and more.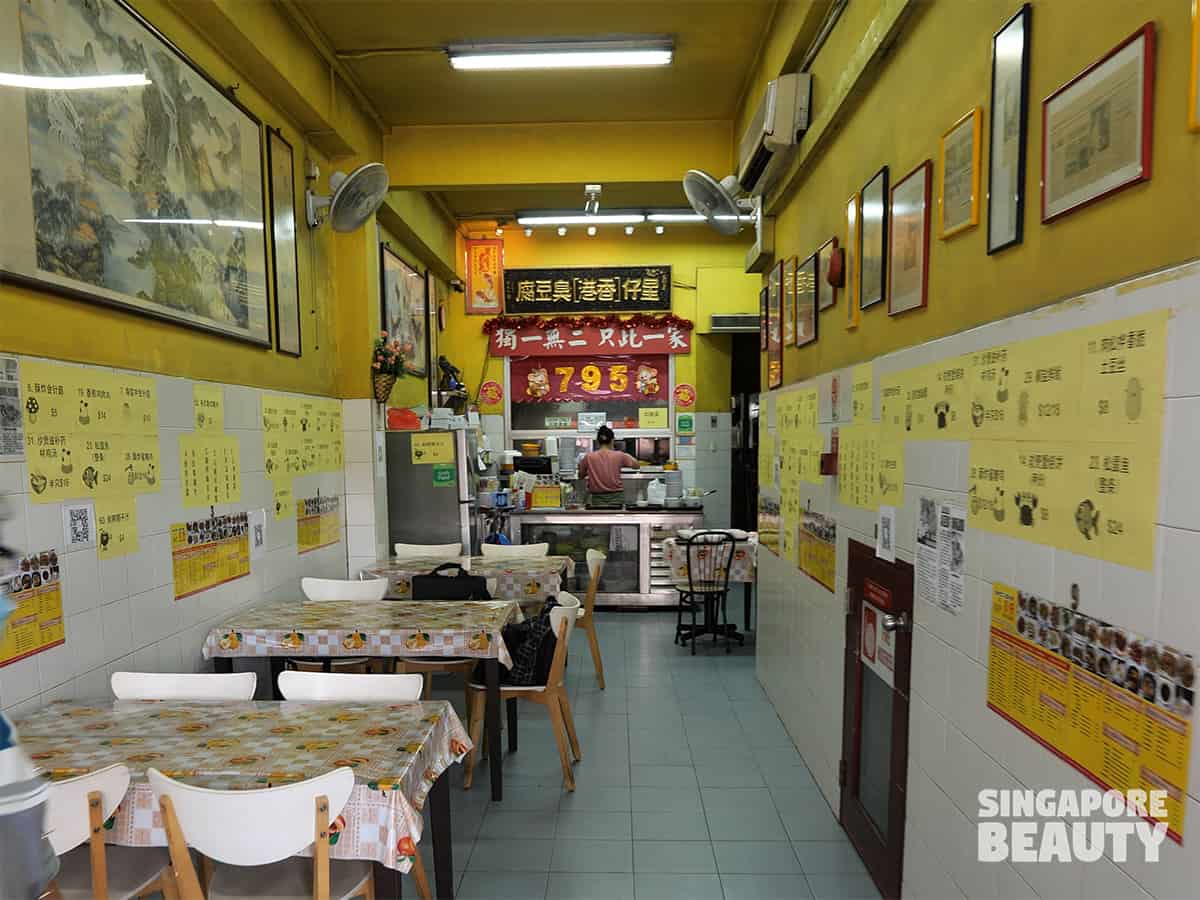 The interiors are simple fuss free with printed menu all over the walls, just like how a Hong Kong Cha Chaan Teng used to be in the past.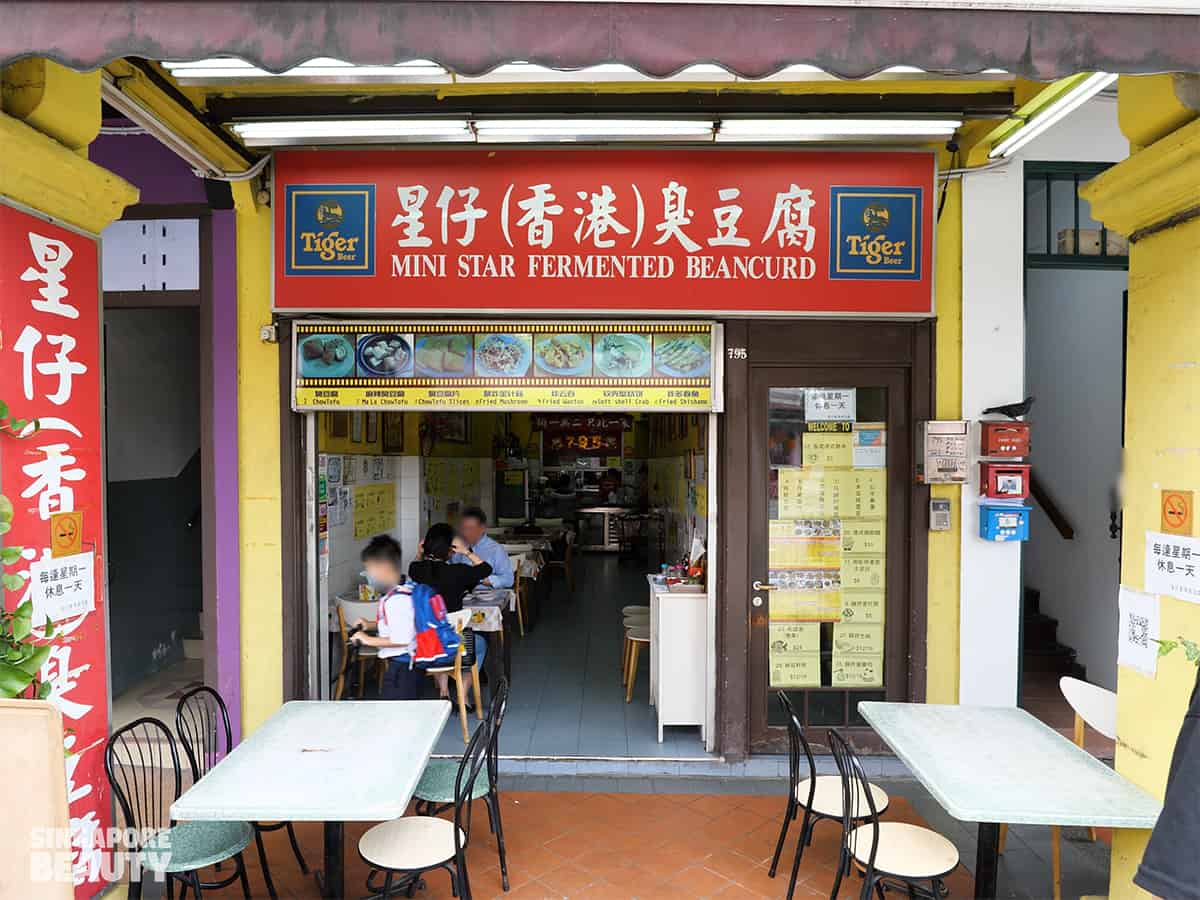 Are you game enough for Singapore Stinkiest tofu? Head over to Mini Star (HK) fermented beancurd today if you are. As seats are limited, it is recommended to do takeaway during their peak hours while you are there.
Mini Star (HK) Fermented Beancurd
Location:
795 Geylang Road, Singapore 389678
Opening Hours:
12pm -12 am
Closed on Monday
Call: (+65) 67441353