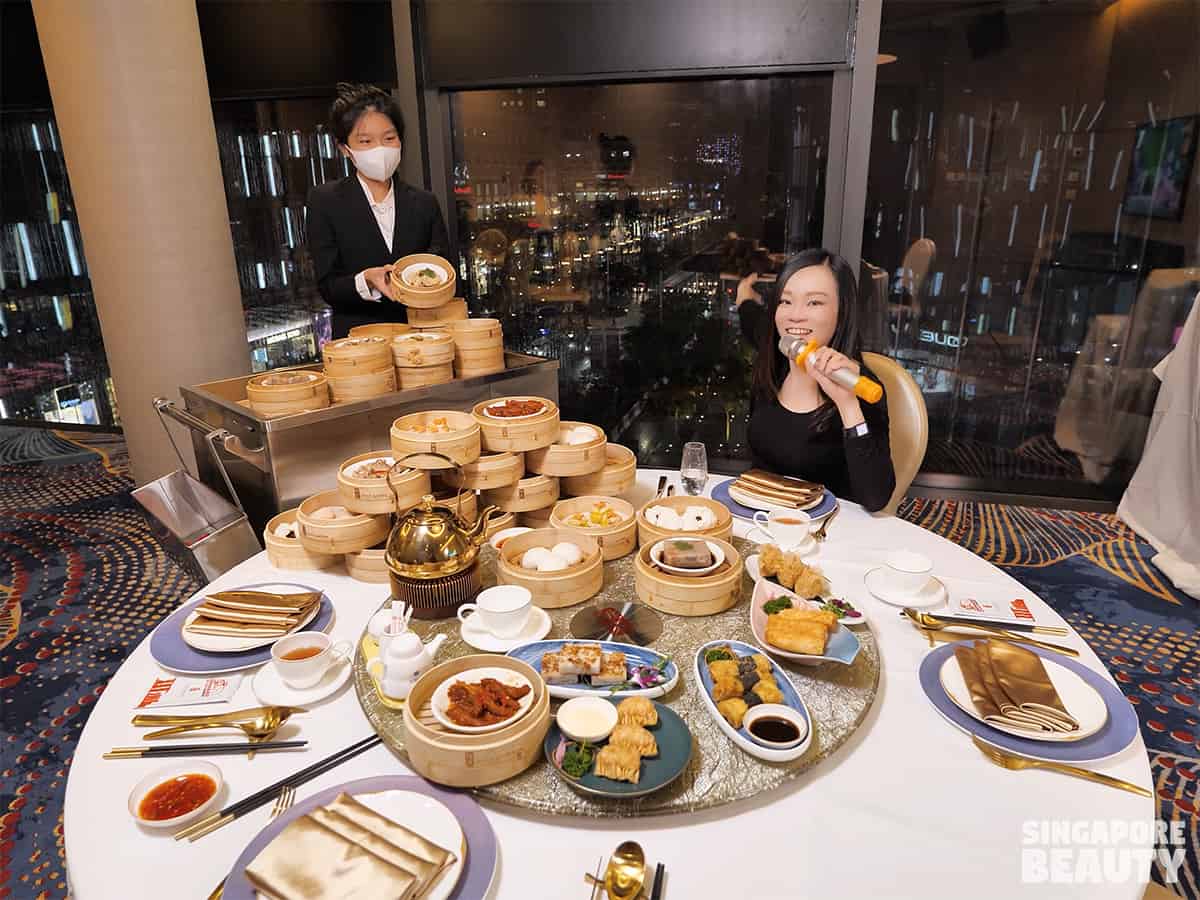 Peach Garden Chinese Garden newest outlet is now opened at The Heeren, Orchard Road. With newly renovated grand interiors, complimentary* Karaoke room, private room overlooking the beautiful orchard nightscape and push cart dim sum to woo your attention.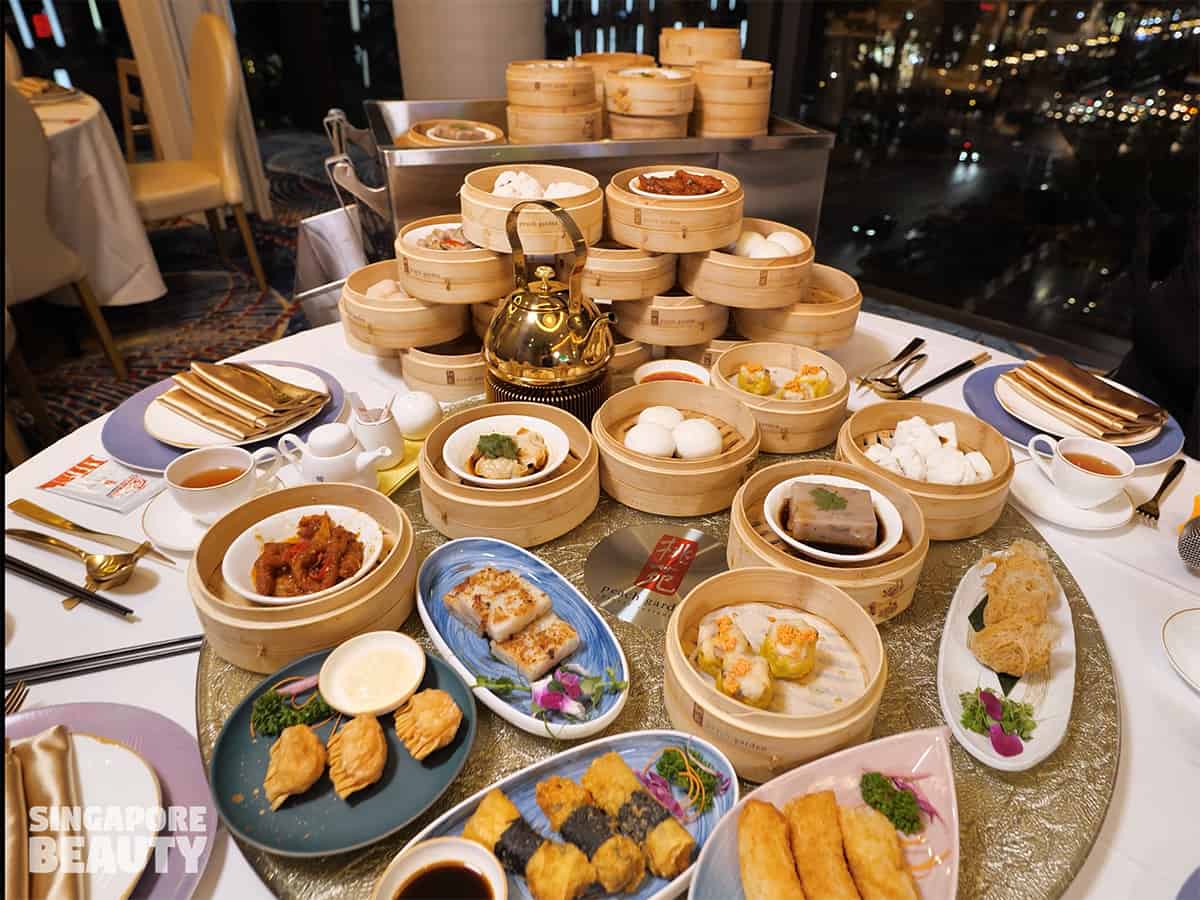 If you are looking for affordable dim sum in Orchard Road, you need to head over soon to enjoy Peach Garden Chinese Restaurant Heeren promotion – 50% off selected traditional push cart dim sum that is available daily for all-day lunch, high tea & even dinner.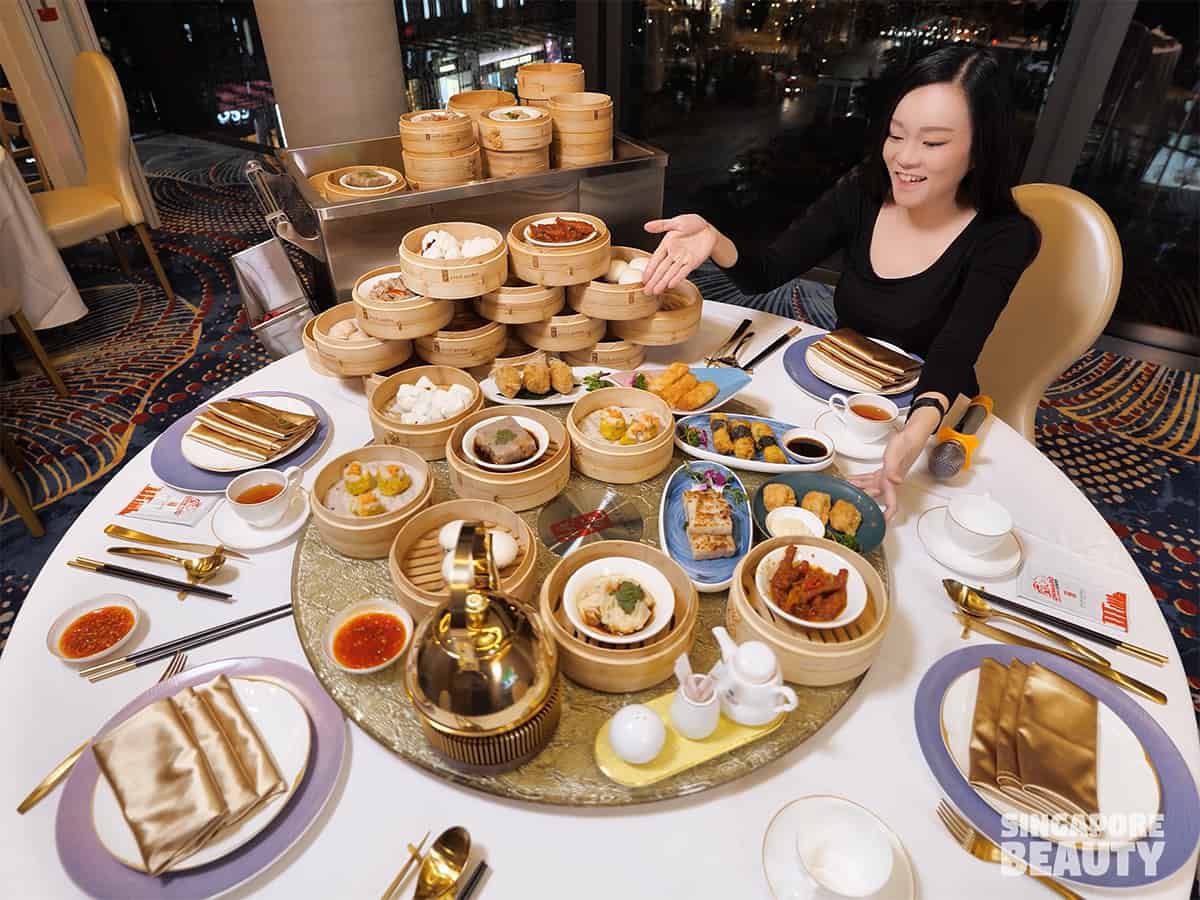 The dim sum are served from traditional push carts with a steamer to keep them warm and nice. Peach Garden Chinese Restaurant dim sum menu consists of 12 variety of traditional Hong Kong dim sum that is participating in this 50% off promo. The dim sum menu items are priced between $7.80++ to $9.80++, with this promotion you get them at half the usual price!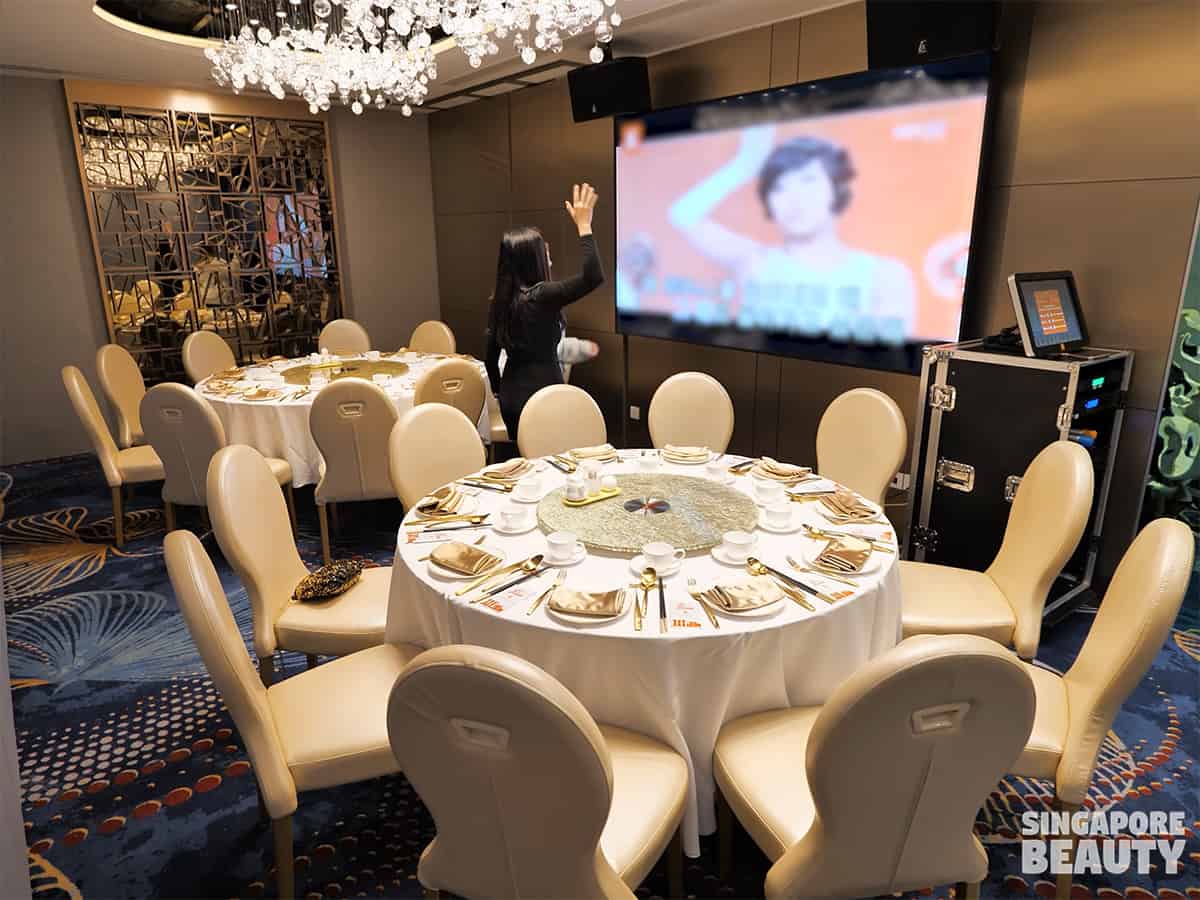 Peach Garden Chinese Restaurant Heeren also has new karaoke private rooms complimentary with min spend of $500 where you can host celebration and gatherings for up to 20 people. Equipped with sound proof walls and surround sounds, you are sure to have a blast within this room with your love ones. This karaoke room shown above are the ones alongside their main dining hall with a full size monitor, they also have a Karaoke room that overlook Orchard streetscape with a family size monitor.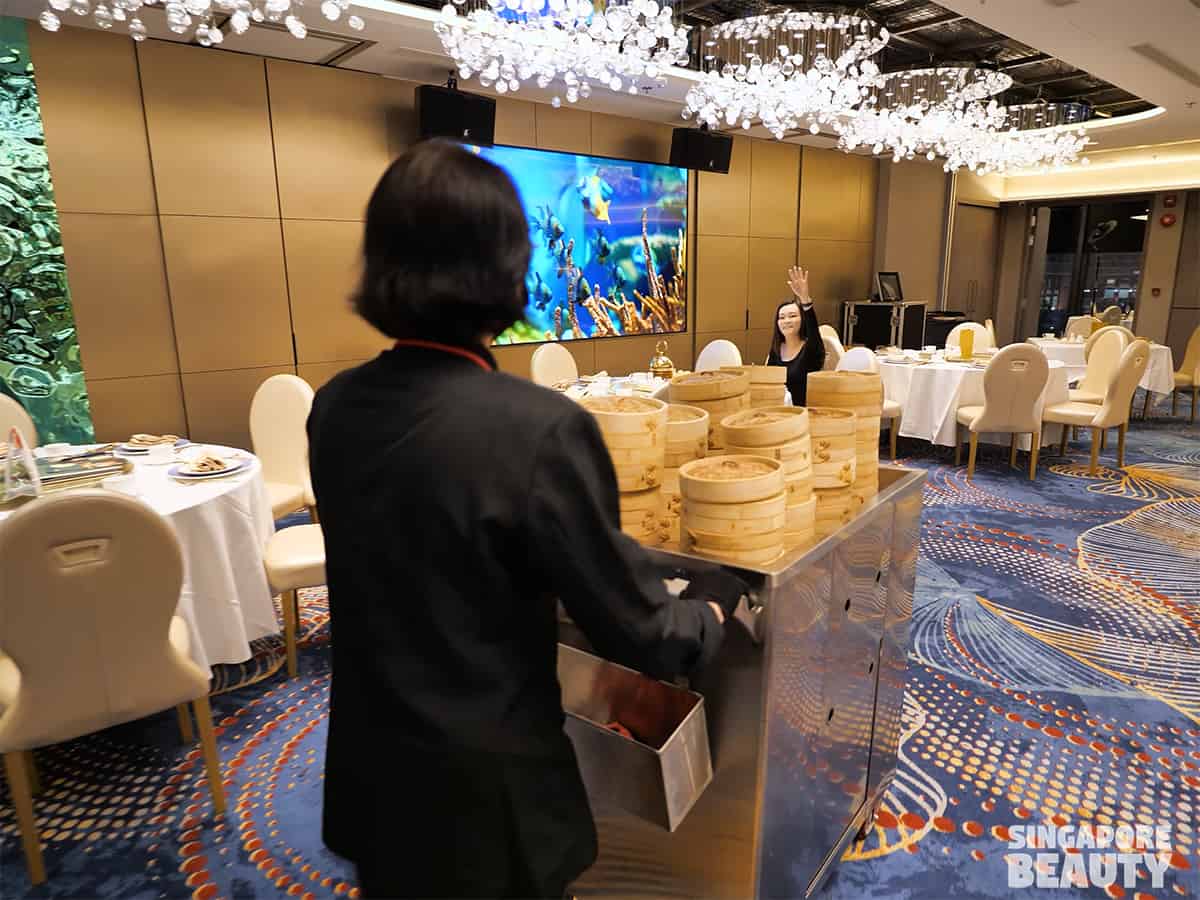 The traditional dim sum push cart are manned by their friendly elderly staff that are trained to provide good service to the customer. Feel free to get recommendations from the staff on what are the popular dim sum to try, if this is your first time here. This dim sum push cart service is available daily for both private rooms and the main dining hall.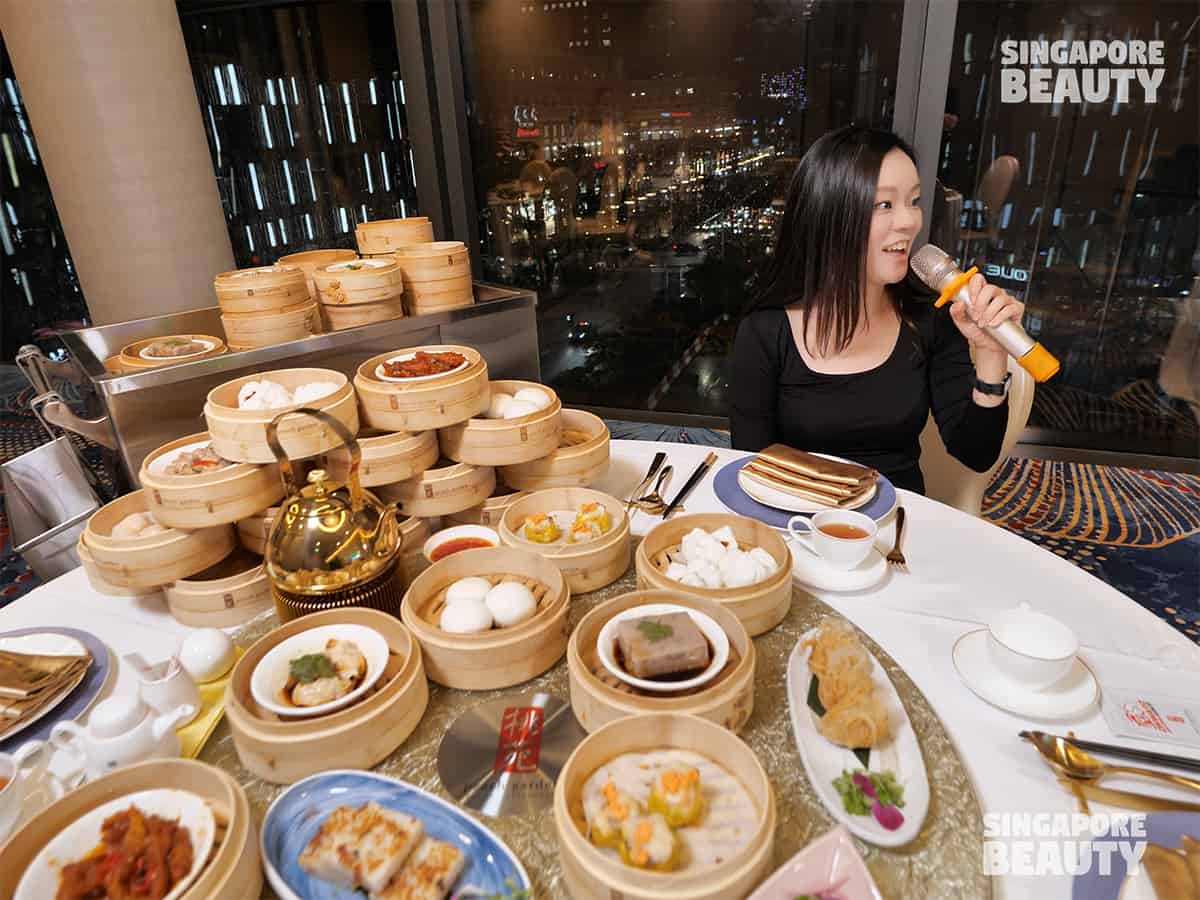 Here's our Peach Garden Chinese Restaurant Heeren review after trying all the 12 types of dim sum on promotion. There are a good variety of Hong Kong dim sum – steamed, pan fried, deep fried, braised and boiled – to please every taste palate. The variety of texture and cooking methods means everyone in the family with different dietary habits and preferences, can enjoy dim sum now, from children, teenagers, adults to the elderly.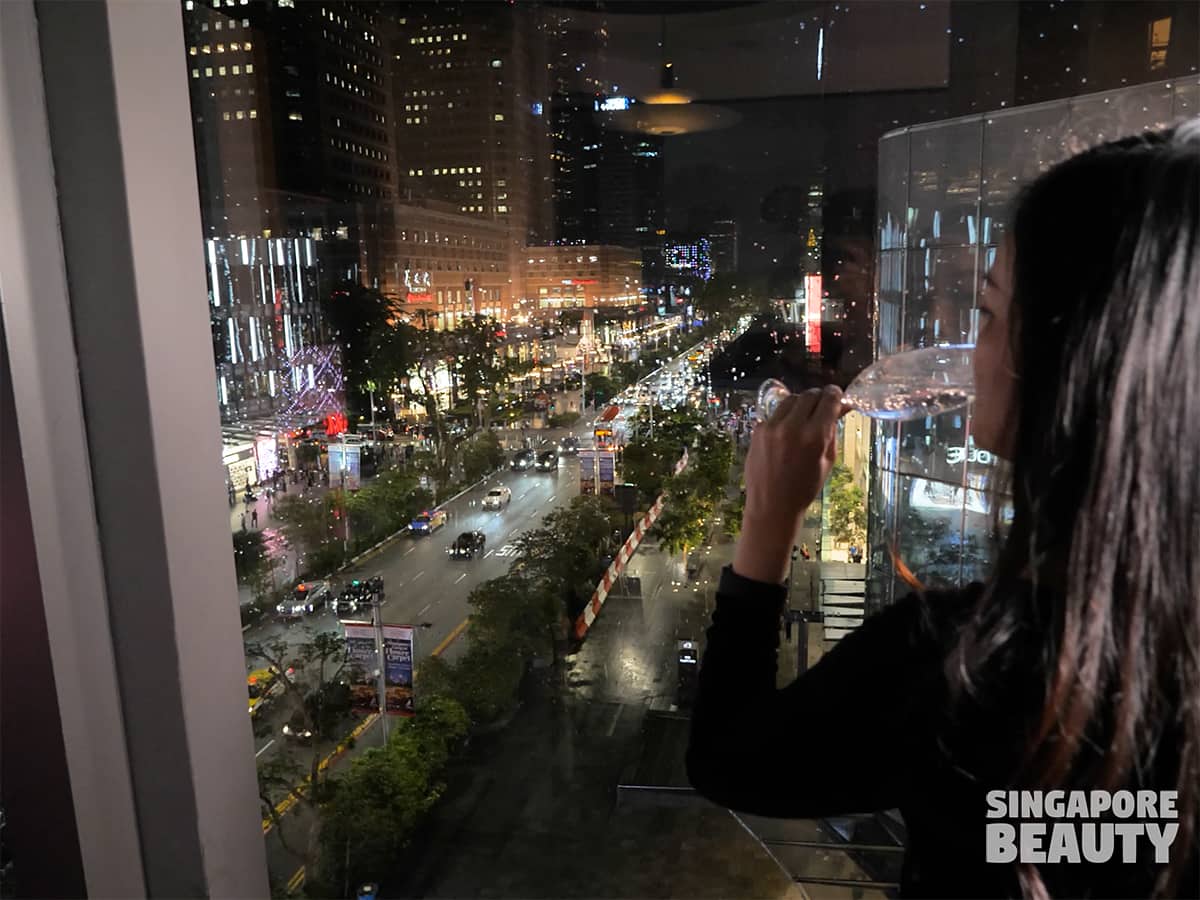 If you are looking for a dim sum restaurant with a view at Orchard Road Singapore, you can make reservation for this Peach Garden Chinese Restaurant private karaoke room overlooking the streetscape of Orchard road. The dayscape is more of a hustle and bustle of the busy shopping stretch. The nightscape offers a festive lit up view of Orchard Road that stretches as far as your eyes can take you.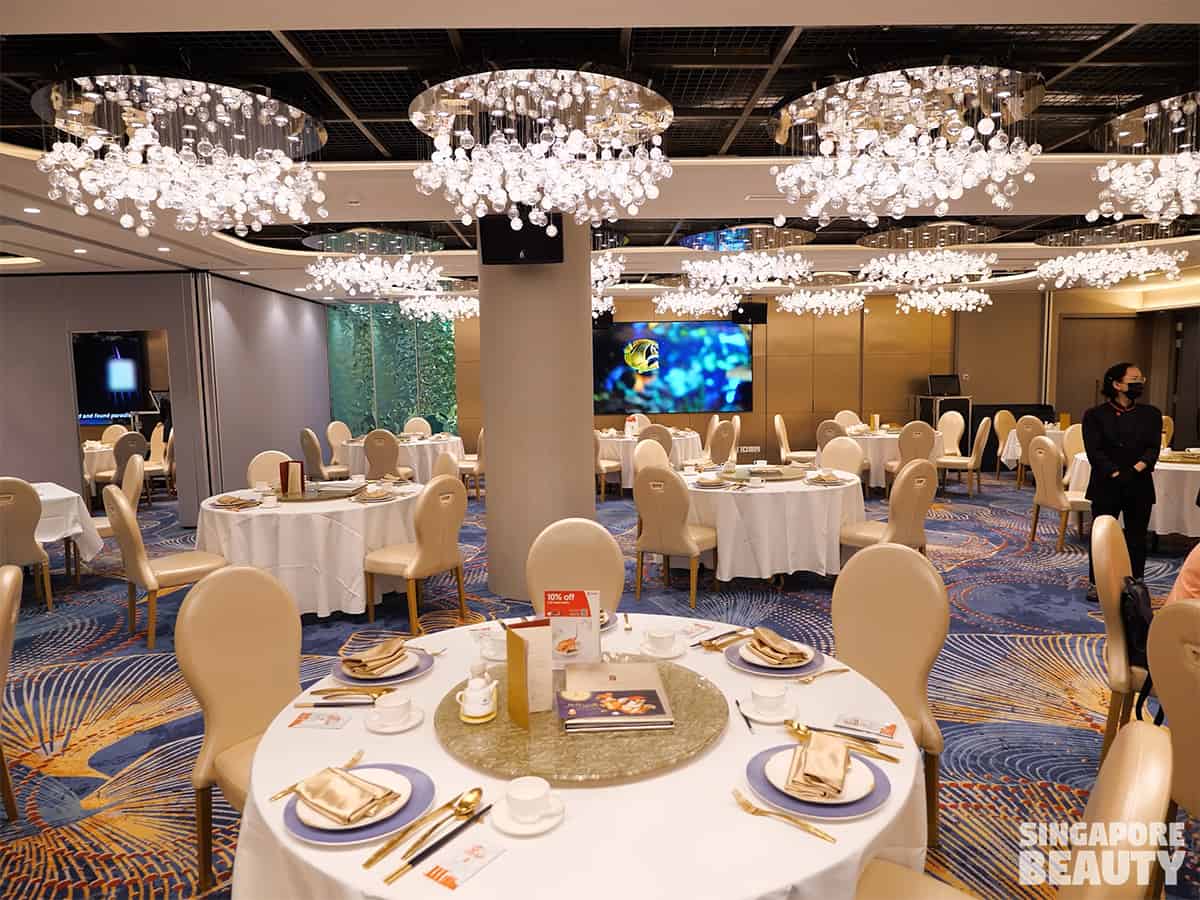 This newest outlet of Peach Garden Chinese Restaurant at The Heeren features exquisite interior with fine chandeliers. Banquet style white linen lined tables with cushioned high back ivory chairs for a smart-casual dining experience. With sound absorbing thick carpet and sound insulated Karaoke rooms, you can relax and enjoy your dim sum with soothing music in the background.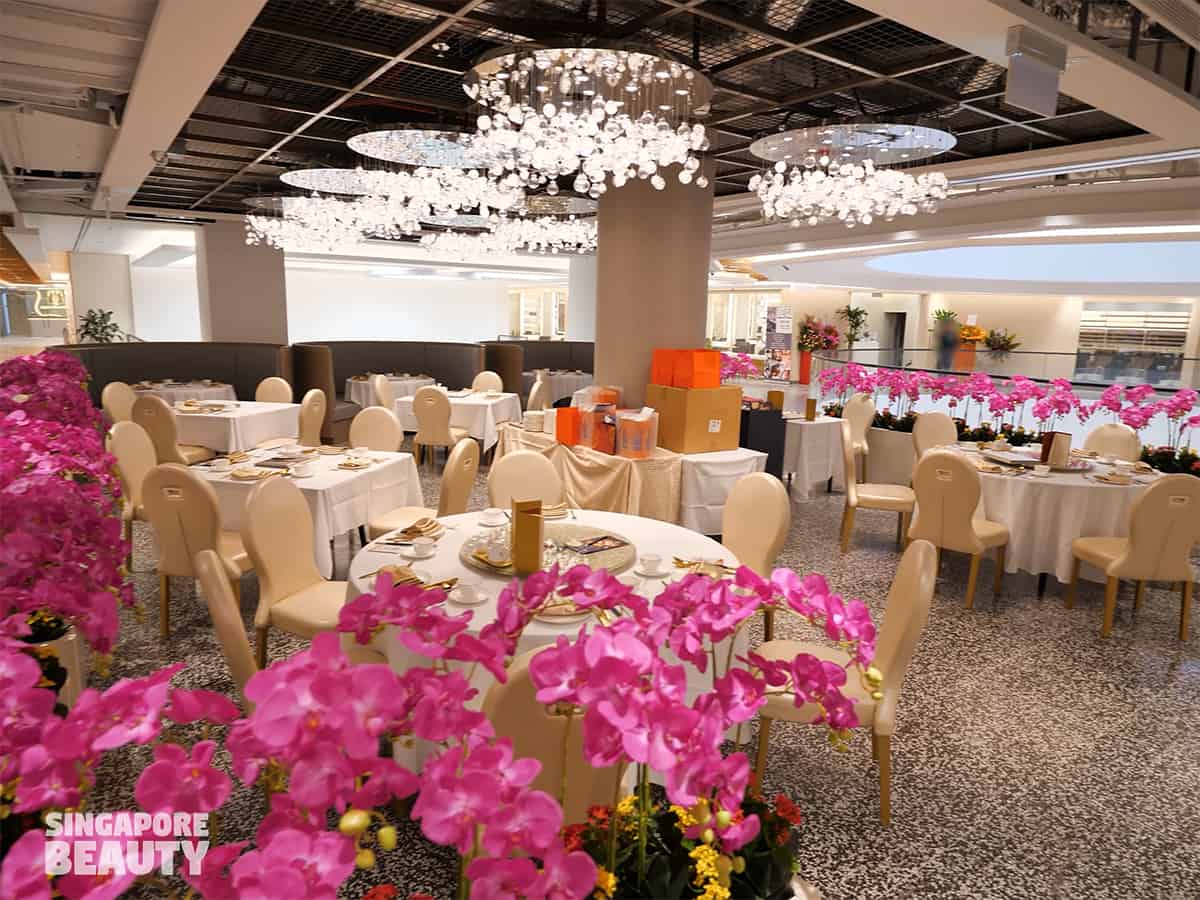 The first impression of their open dinner area before entering the main dining hall are these beds of orchids. There are various tables set amongst beds of orchids, perfect backdrop for guest reception, pre-dinner drinks and wedding march in, if you are planning to hold your wedding at Peach Garden Chinese Restaurant.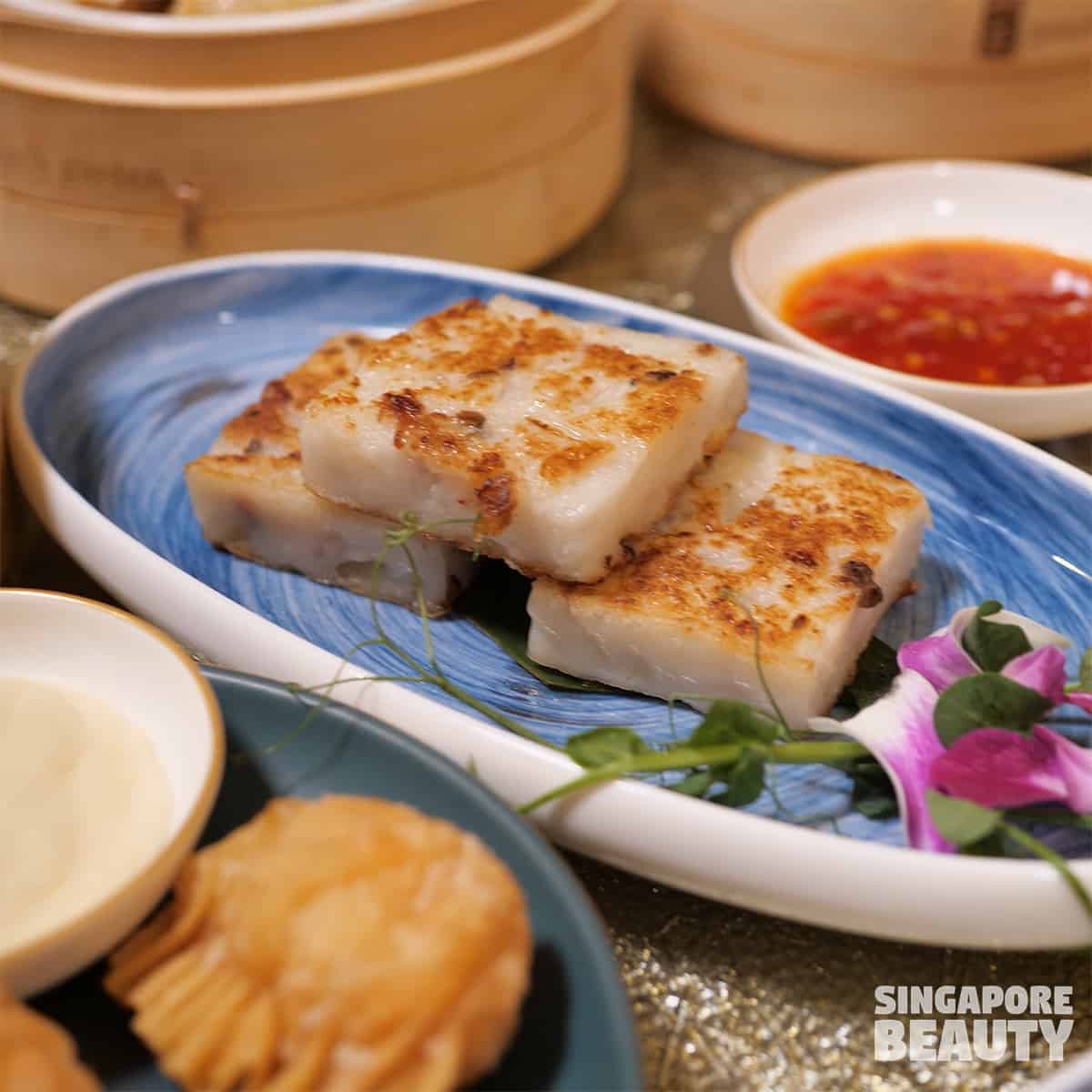 These Hong Kong dim sum are made fresh daily. Pan-fried carrot cake are some fine textured steamed savoury bites with Chinese waxed sausage lap cheong and dried shrimp. The cake is lightly crisped by pan frying with a soft melt in mouth texture.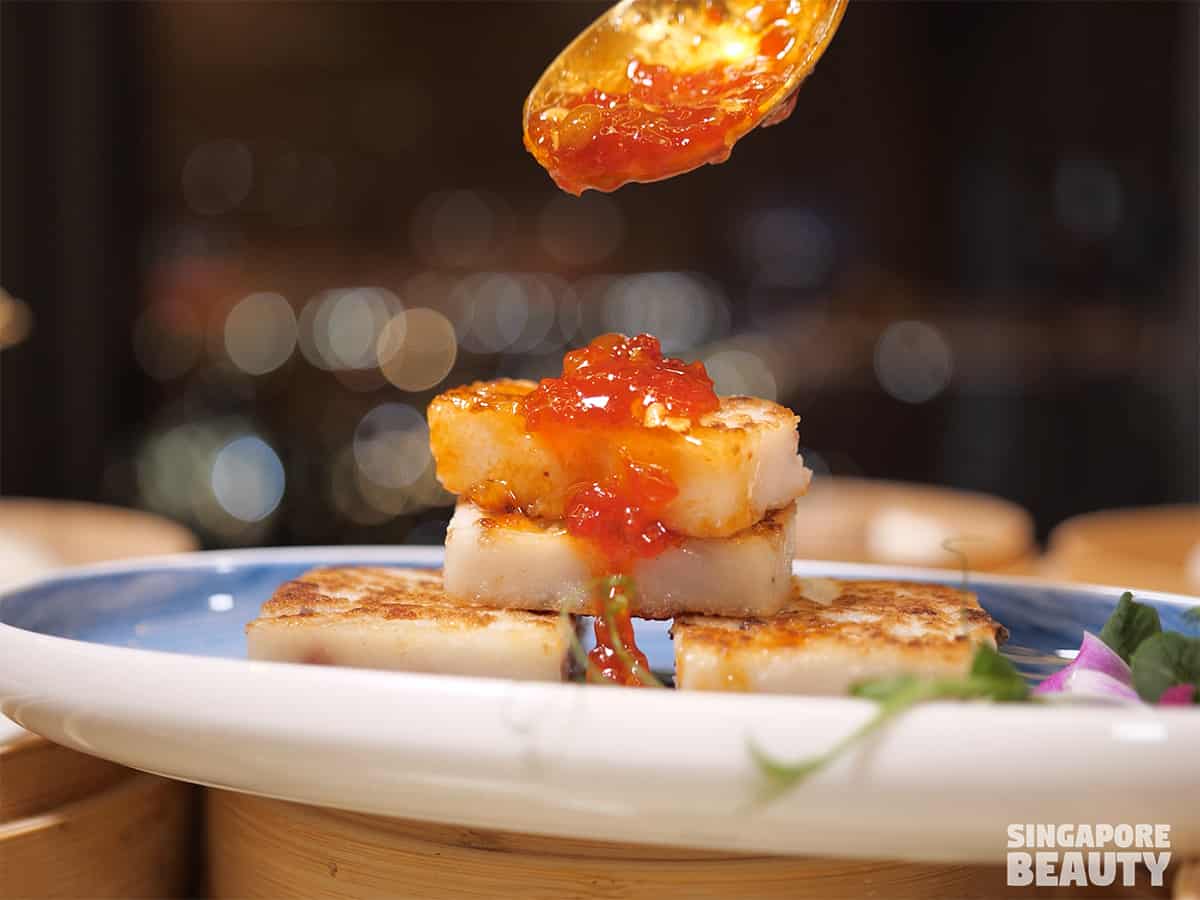 Pair it with their sweet and spicy bean paste chilli sauce for an oomph. This unique chilli dip is made specially for their dim sum, with a sweet and gooey texture to bring out the savouriness in the dim sum.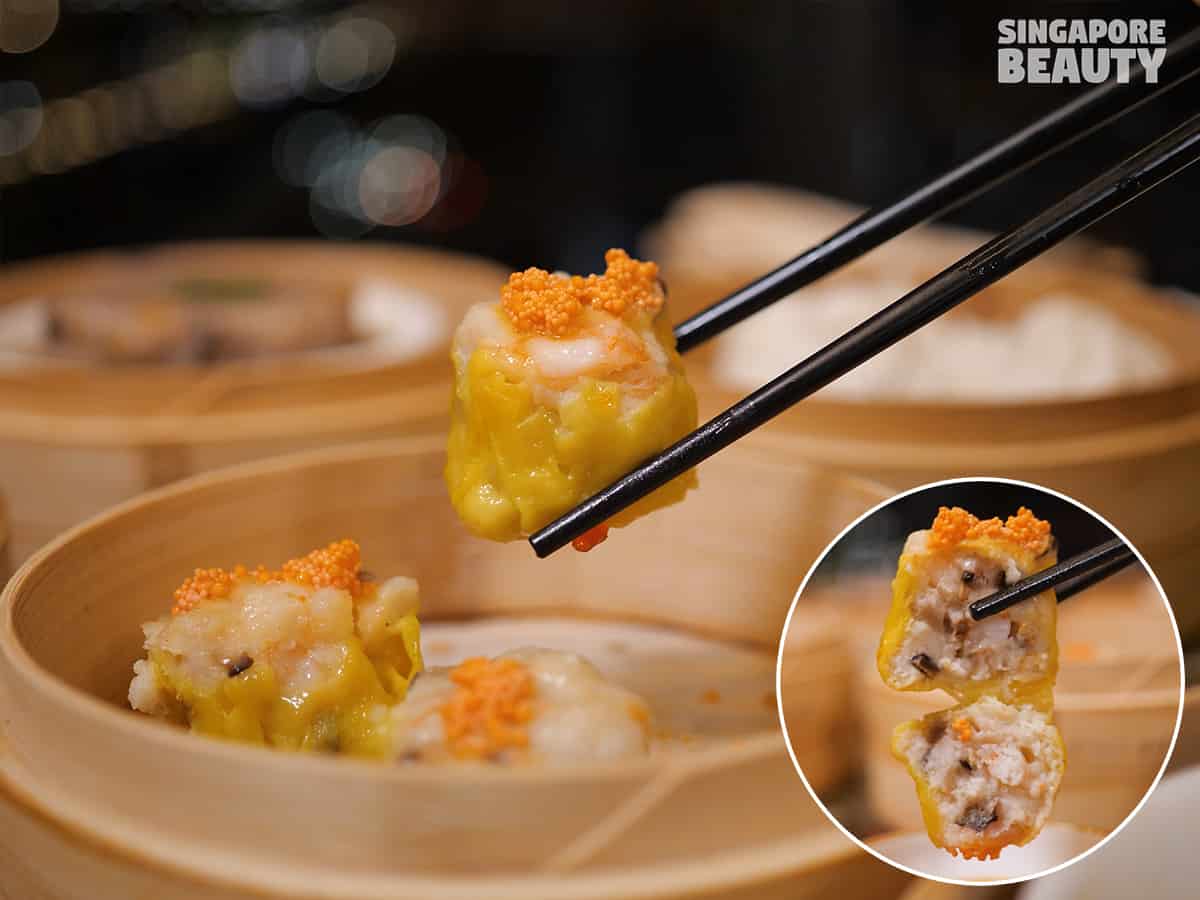 Siew mai with fish roe are fresh springy meat paste wrapped in thin wanton skin. Siew mai is topped with popping flying fish roe tobiko and hearty meat paste with some diced crunchy fungus and shiitake mushroom. This is one of the signature dim sum to try at Peach Garden Chinese Restaurant.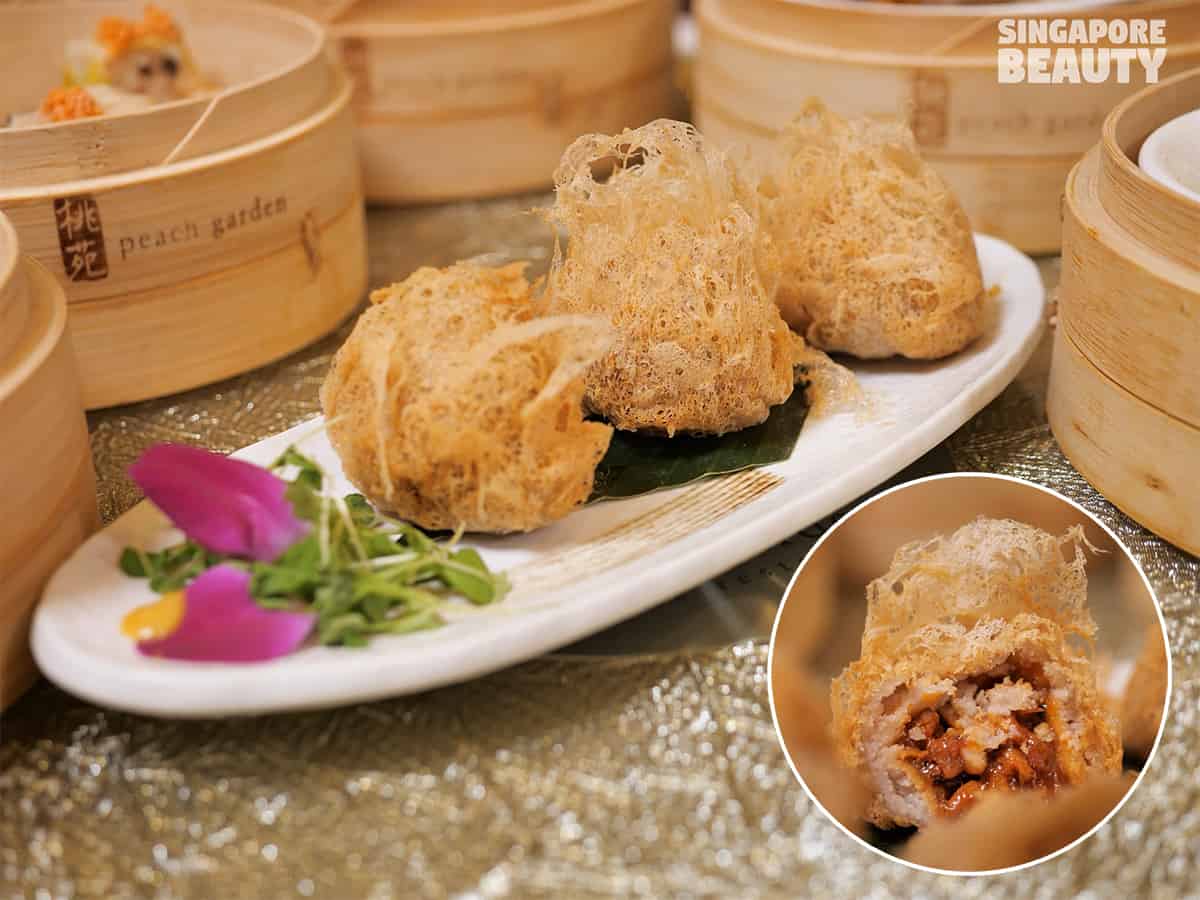 Deep-fried yam dumpling are buttery with a crispy yam crust filled with sweet and savoury diced char siew. The light floss-like coat disintegrates into the buttery yam crust when you bite into it. This is a very rare old school dim sum snacks which we enjoy when we were young.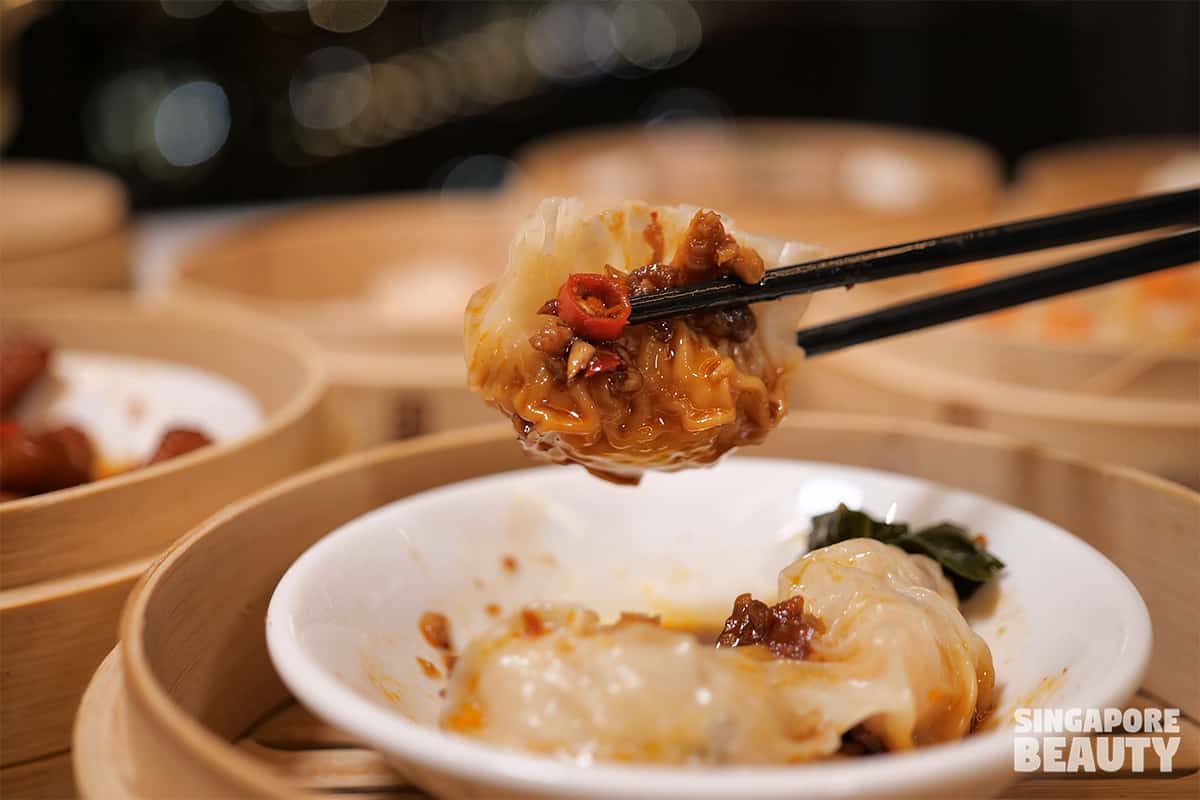 Dumplings in Sichuan sauce are springy dumplings with an appetizing vinegary kick in blended Sichuan style chilli oil sauce. If you are feeling peckish and want an appetising and easy to eat dish, try it.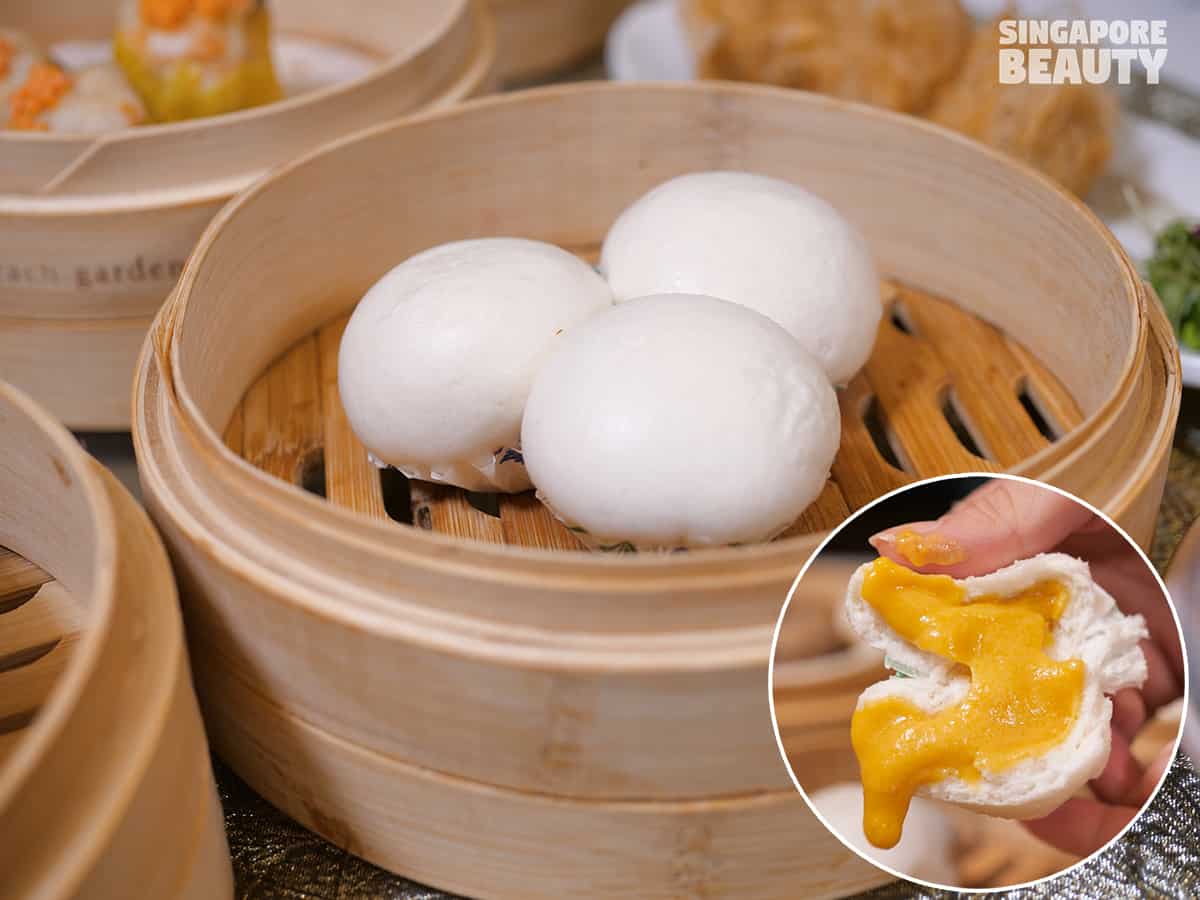 Custard bun with salted egg yolk features a molten lava centre with hot molten salted egg cream. This is served piping hot, enjoy the satisfying burst of salted egg cream out of the perfectly rounded soft bun.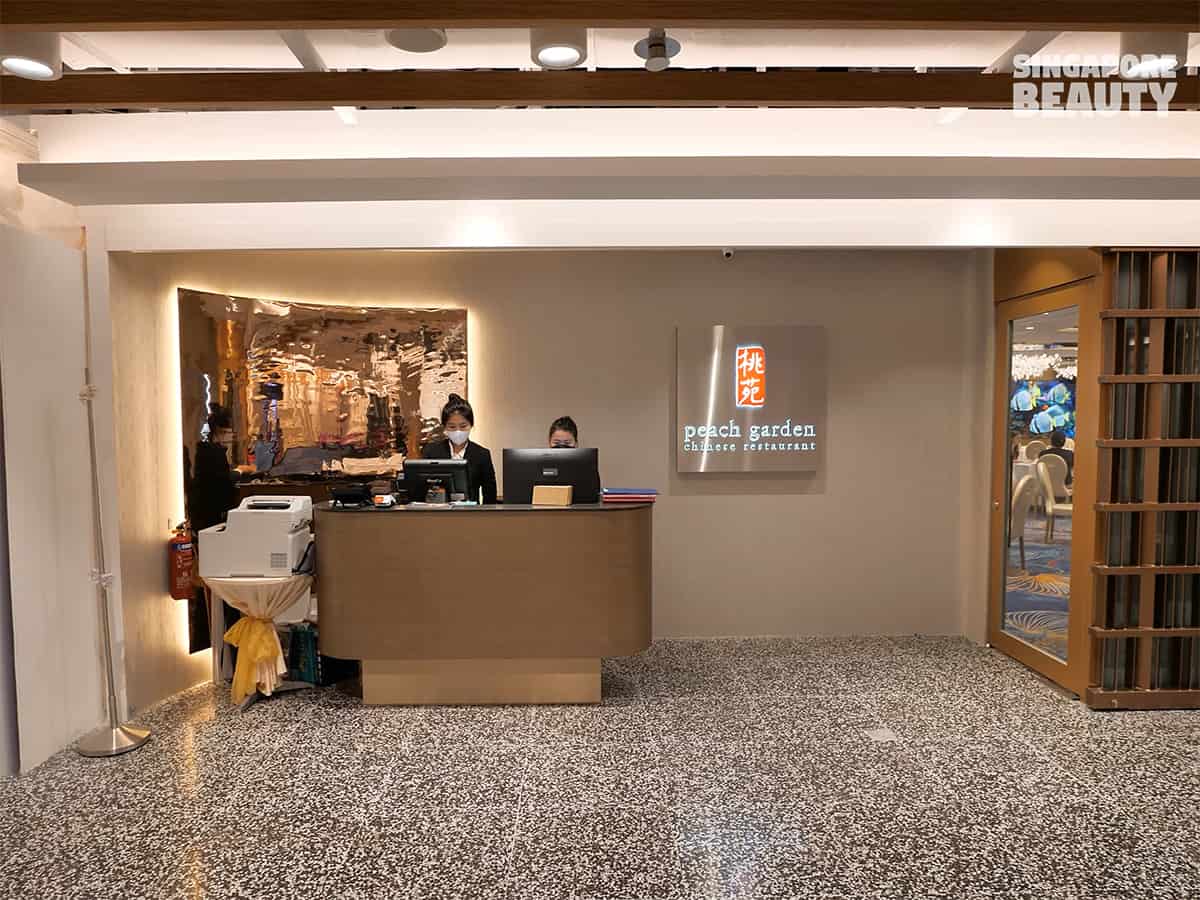 Gather your dim sum buddy for this 50% off 12 selected dim sum daily at Peach Garden Chinese Restaurant, The Heeren along Orchard Road. They also have various other interesting dim sum such as deep-fried prawn roll with fresh mango, deep-fried prawn dumpling with salad cream, steamed chicken feet with chef's special sauce, steamed yam cake, deep-fried beanskin roll and steamed bbq pork buns. For reservations at Peach Garden Chinese Restaurant The Heeren, please call them at 6736 3833.
Address of Peach Garden Chinese Restaurant @ The Heeren:
260 Orchard Rd, #05-02
The Heeren, S238855
Opening Hours:
Monday to Friday – 11:00am to 10:00pm
Saturday, Sunday & P.H. – 10:30am to 10:00pm
For reservation, pls call: 6736 3833
50 % off selected Dim Sum daily is only for Peach Garden Chinese Restaurant at The Heeren, Orchard Road.
Also check out the other Peach Garden outlets as below:
@The Metropolis
9 North Buona Vista Drive, Tower 1, #02-02
Singapore 138588
Call: 6334 7833
@Thomson Plaza
301 Upper Thomson Rd, #01-88, S574408
Call: 6451 3233
@OCBC Centre
65 Chulia Street
#33-01, Singapore 049513
Call: 6535 7833
@Chinatown Point
133 New bridge Rd, #02-36
S059413
Call: 6702 0603
@ Changi Airport T2
Coming soon!
Brought to you by Peach Garden Chinese Restaurant