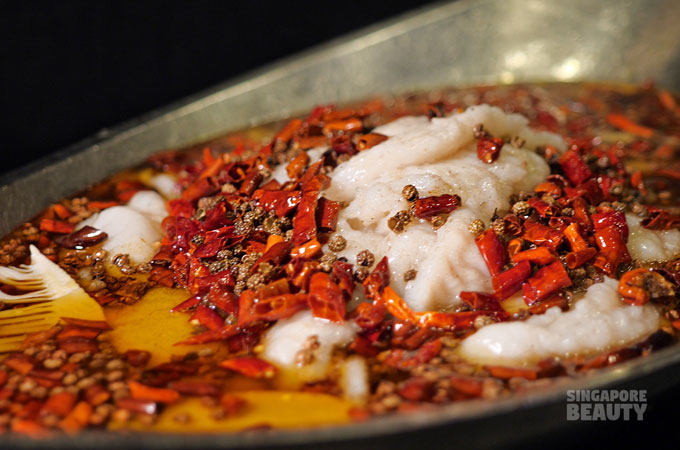 Double Boiled Fish is specially curated dory fish made with at least three type of chill (red pepper, green pepper) and imported from Sichuan. Drizzling special fragrant hot oil atop the snow white meat resulting in a tender & moist meat. This is one of the must-order dish at Old Chengdu restaurant.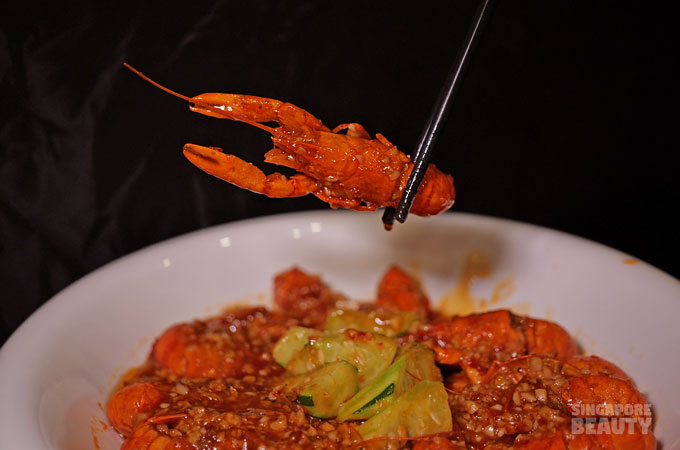 Garlic Crayfish is a dish that is limited to 30-50kg of freshly delivered crayfish daily. The garlic used for this dish is specially selected based on the size of the garlic to control the flavour of the garlic. The garlic needs to be of a smaller size and pounded daily to create the garlic paste. This garlic paste is stir fried to golden brown and drizzled upon the crayfish with special sweet & spicy undertoned sauce.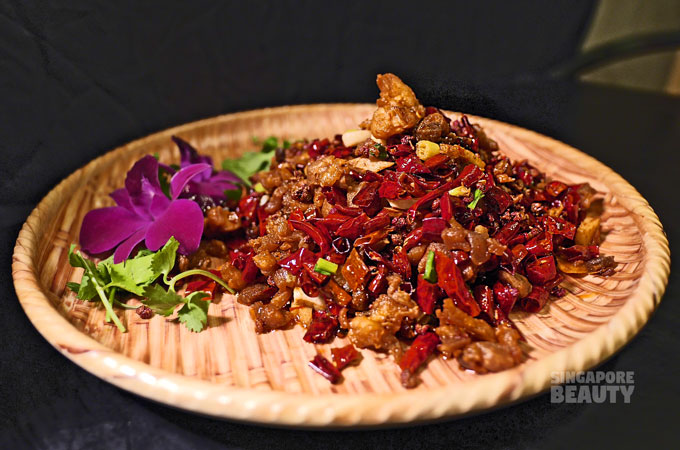 Old Chengdu Chilli Chicken is the signature dish in Sichuan cuisine. This is a popular dish in Old Chengdu for the past 10 years. Only deboned fresh chicken thighs are used in this dish, however in the original Chilli Chicken preparation, chicken morsel with bones are used. The use of deboned chicken thighs is to adapt to the local food culture and for ease of consumption. More than three types of spices are used in this stir fried dish – peppercorn, dried chilli, ginger, cumin powder and more – to get a crispy tender texture.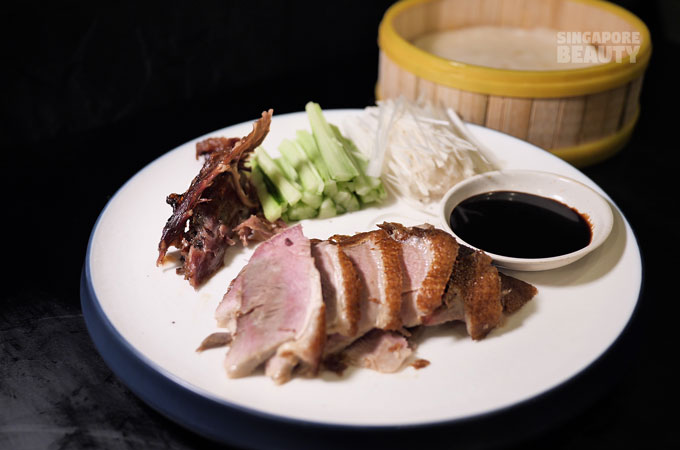 Old Chengdu Roasted Duck is a labour and time intensive cuisine. Marinated with over 30 spices and slow roasted to create a tender and flavourful duck.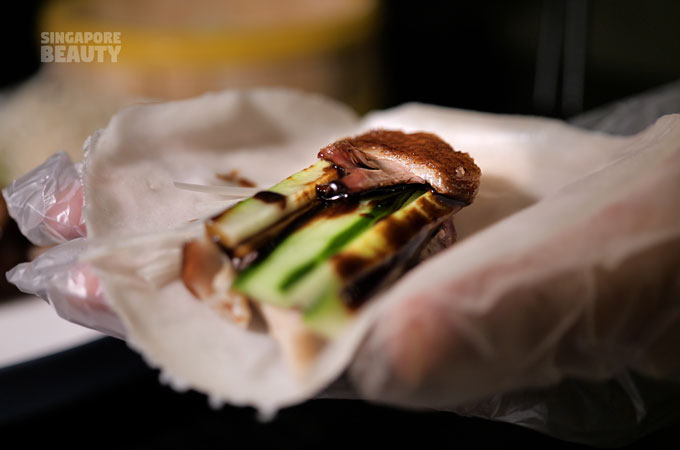 Duck meat is sliced thin, dipped in a gooey sweet sauce, served with onion & cucumber and eaten as a wrap. The wrap is handmade daily from dough and steamed for a soft and chewy texture.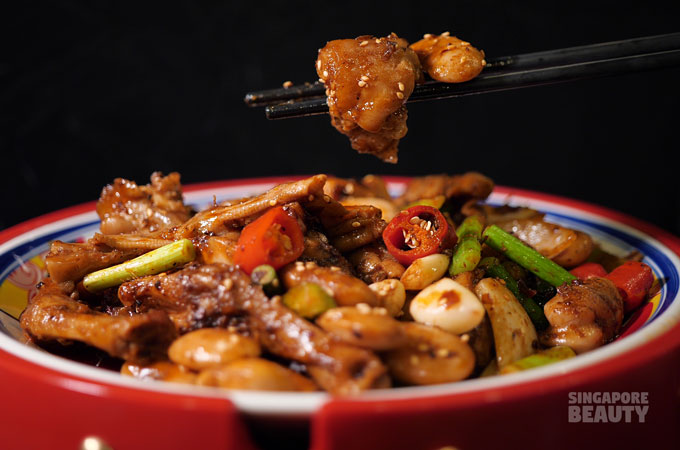 Braised Pig Trotter & Duck Web is a new dish on the menu and the recipe is based on the authentic Sichuan taste. This dish consist of poached pig trotter and duck web, braised and stir fried quickly in high heat for a intense flavourful pot of Braised Pig Trotter & Duck Web.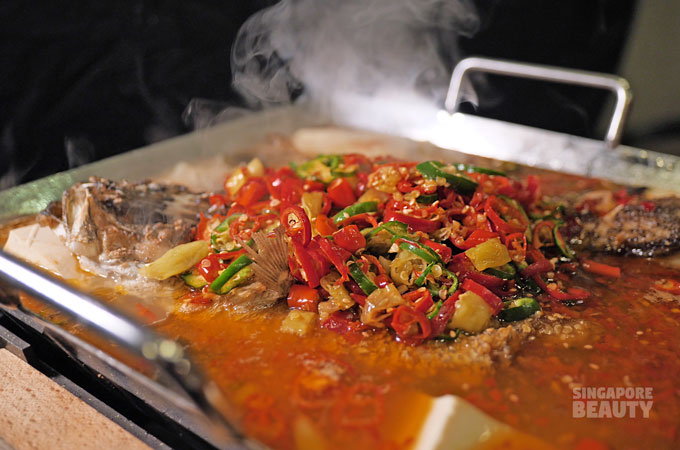 Choose from 5 types of grilled fish – chilli, mala with tofu, green pepper, soya sauce and Sichuan Pickles flavour. The chef recommendation is the Chilli Grilled Fish flavour (above), served with onions, bean sprouts, green pepper, red pepper and pickled chilli. The different types of chilli are chopped fine to fully infuse the peppery flavour into the fish meat.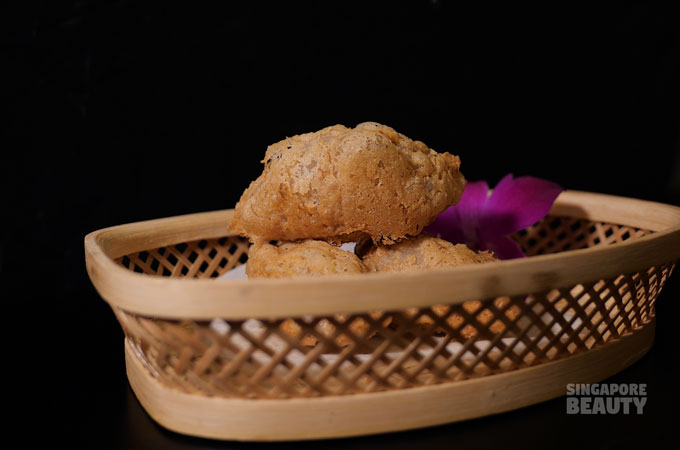 Taro dumplings are made with mashed freshly steamed real yam. The yam paste is mashed and mixed into flour in the golden proportion to form a soft dough. The dough is filled with vegetarian fillings and shaped into a ingot dumpling. Deep fried to a crisp and served in a bamboo woven basket.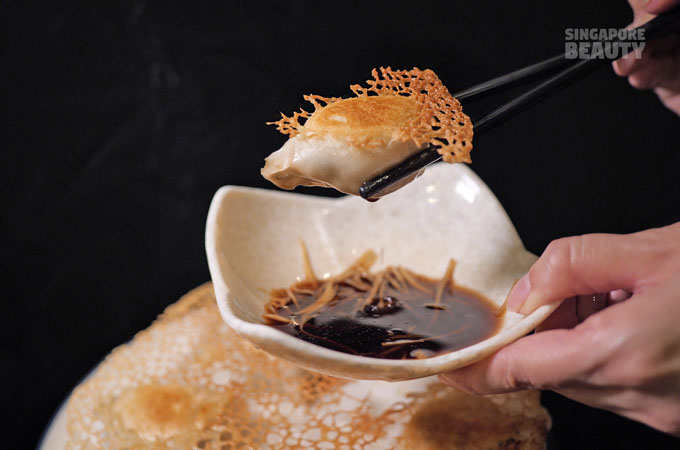 Pan-Fried Dumplings is filled with cabbage and marinated minced pork. Pan fried and held together with a fragile thin golden net of crispy cracker. This is best enjoyed with a dip of ginger in black tart vinegar.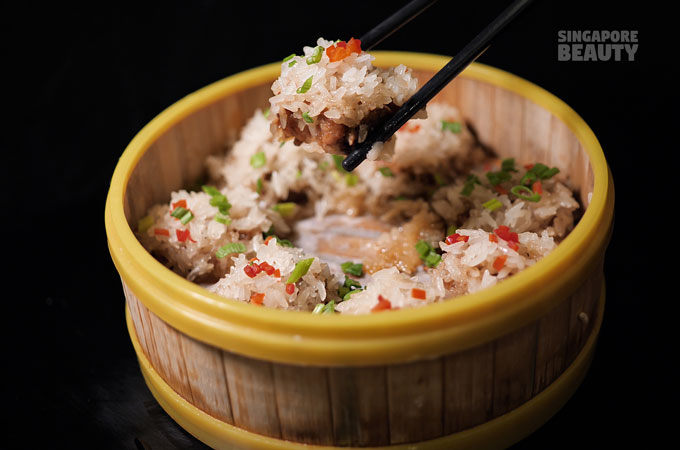 Steamed Pork Ribs with Glutinous Rice is flavourful chewy glutinous rice patty served atop a small slab of real pork ribs with bones with a sprinkle of chilli and onions for extra flavour.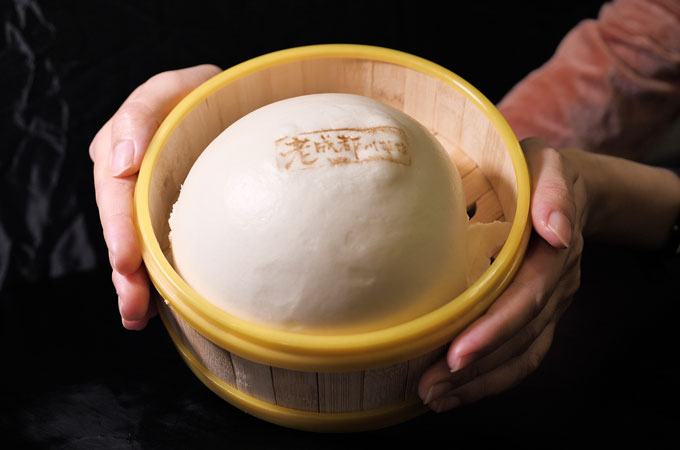 Old Chengdu Steamed Bun is a oversize pure dough bun that is usually eaten as carbs with the main dishes. The bun is soft, spongy and moist.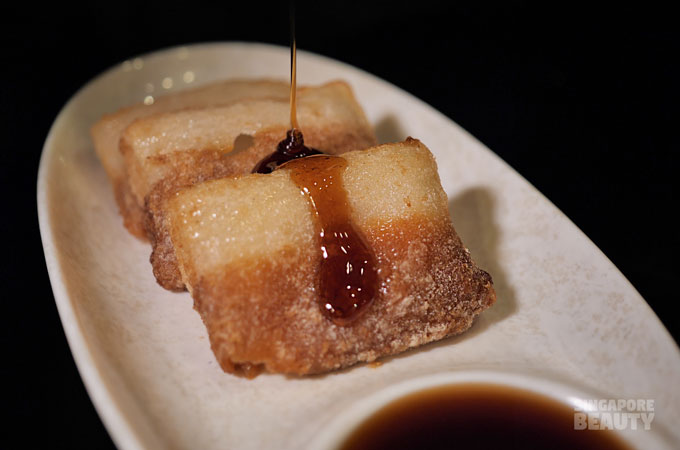 Double Flavour Rice Cake is best enjoyed with a drizzle of honeyed brown gooey sauce that has a caramelised flavour to it. Encased in a light golden crust is a stretchy soft rice cake in two flavours. Try it!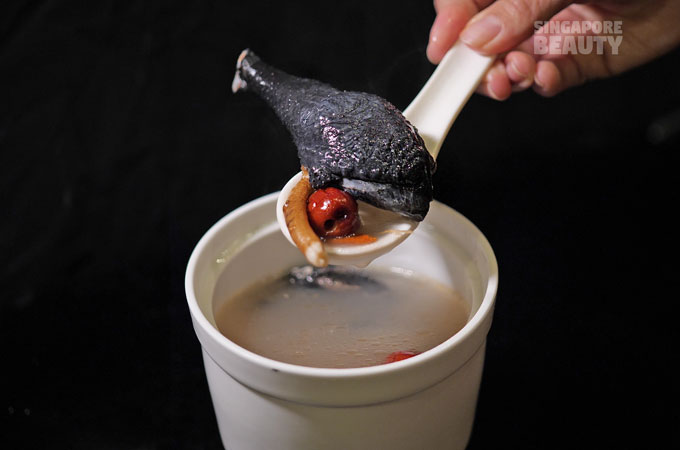 Herbal Dark Chicken Soup is served piping hot in a white porcelain tub. Boiled till tender, the dark chicken is almost melt in your mouth type. The soup based is clear type with a undertone of Chinese traditional tonics such as ginseng, goji and dates.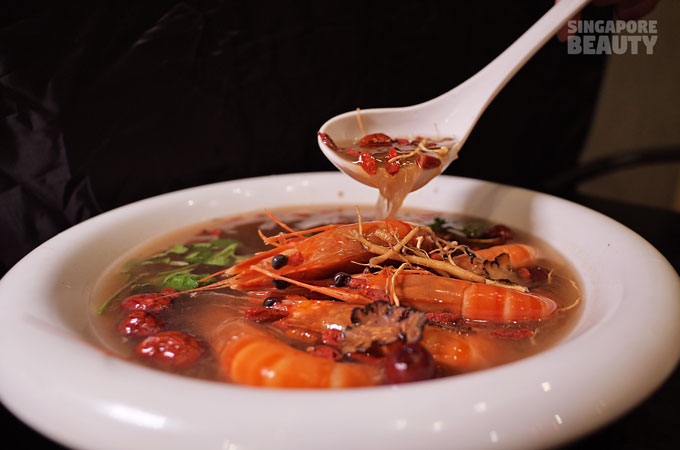 Herbal Live Prawns is made with goji, dangshen, yangshen and dates in a strong herbal broth. Using only live prawns for this dish to fully bring out the natural sweetness of the prawns in the broth. Try it.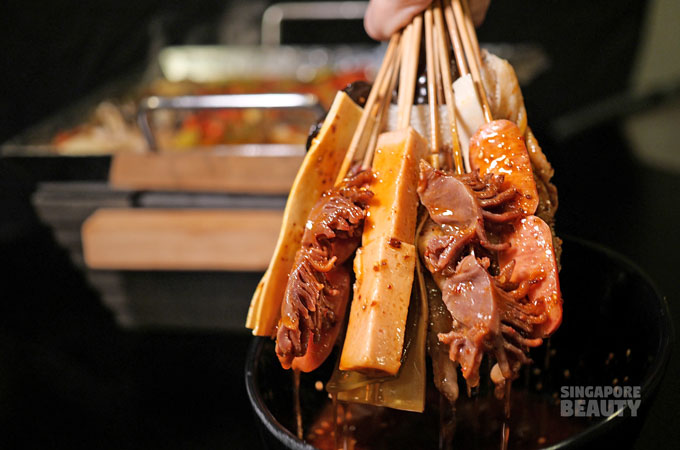 Cold Mala Sticks is a popular street food. While shopping in Sichuan along the streets, the local loves to grab a quick bite of mala sticks. These mala sticks are popular due to the intense flavour, the portability and the wide variety of selection.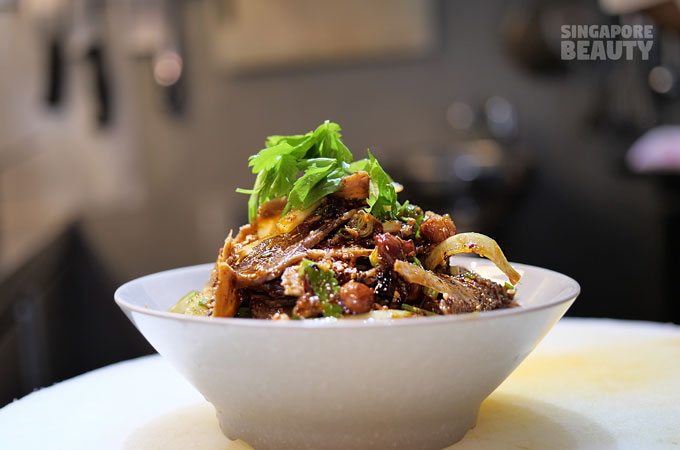 Marinated Beef & Beef Offal is a cold dish that is popular as a appetiser to whet the appetite. You can find a array of mixed beef offals and sliced beef marinated in a intense dressing of sesame, chilli oil, chilli powder, cumin powder and soya sauce.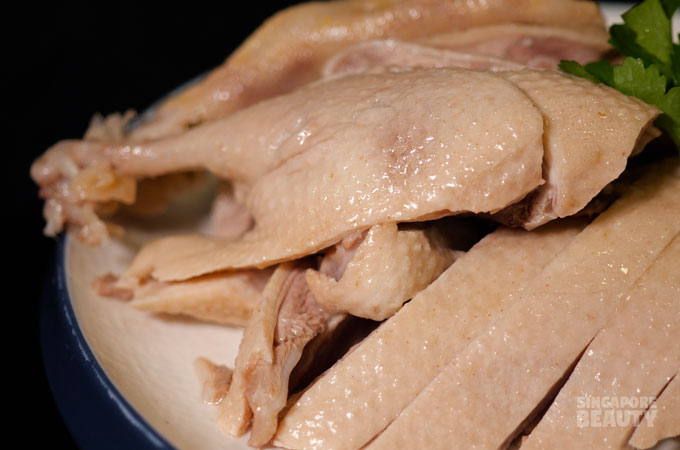 Salted duck is a tender and soft duck poached and simmered in a briny marinade with a spice pouch of Sichuan peppercorns, star anise cumin and many more. Looks plain but is extremely flavourful. Try it.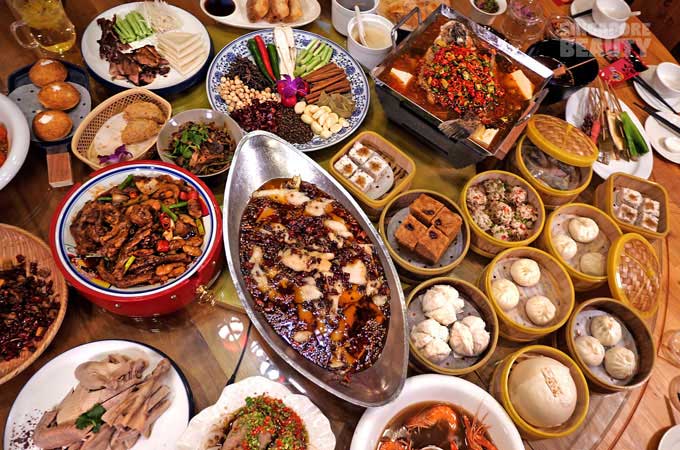 This is a truly authentic Sichuan Feast outside of Sichuan, China. For fans of intense and flavourful Sichuan Cuisine, you need to be here.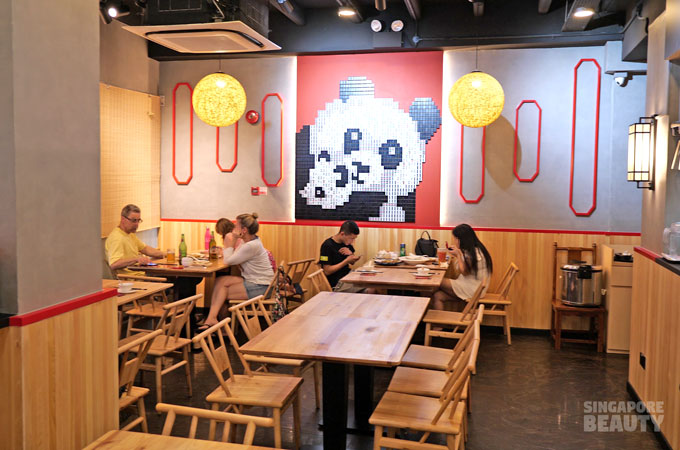 They have refurbished the 3 storey restaurant to bring about a refreshing dining experience for her loyal customers and new ones to come.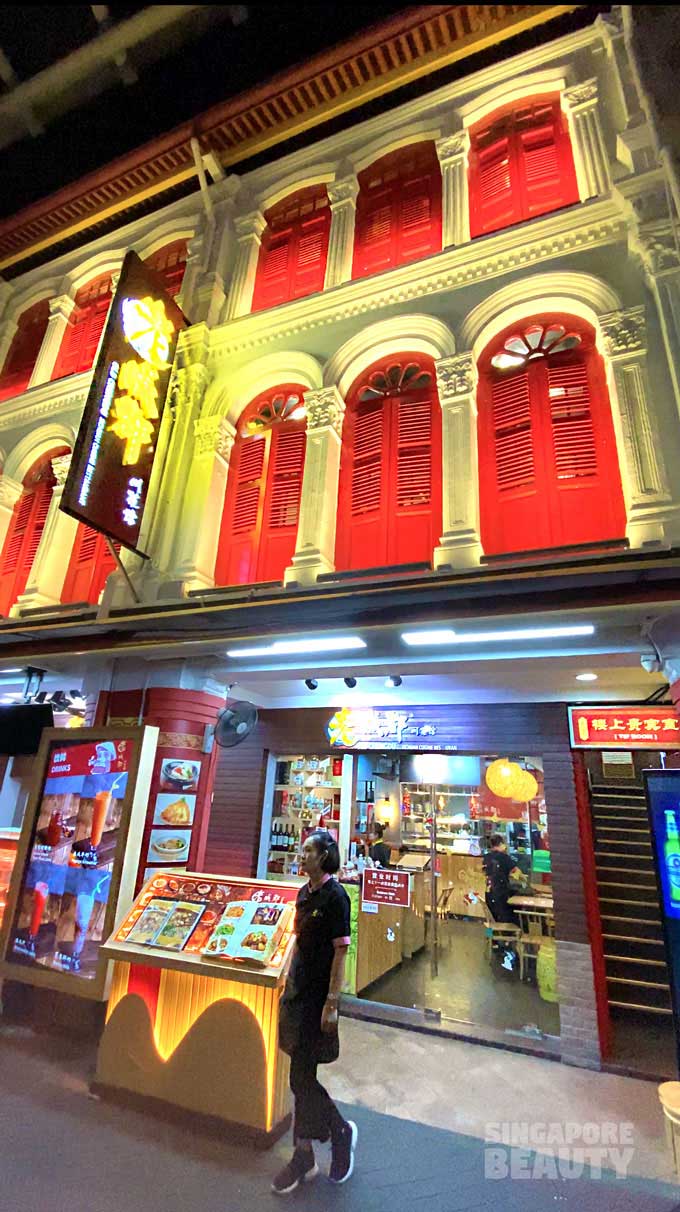 This hidden gem is conveniently located at the exit A of Chinatown MRT station.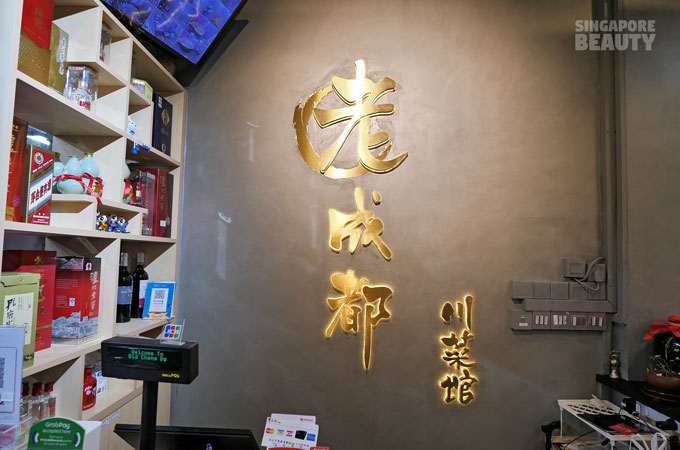 See you there!
Special Promo
With minimum spending of $50 exclude GST & service charge, redeem a dessert or dim sum worth up to $6.80. Offer starts from 23 Dec 2019 and ends on 31 Jan 2020. (The promotion excludes Eve & PH, CNY period 24 to 27 inclusive)
Operating Hours:
11am till 11am daily
Location:
80 Pagoda Street, Singapore 059239
Reservations:
Call them at (+65) 62260986.
Brought to you by老成都 Old Chengdu