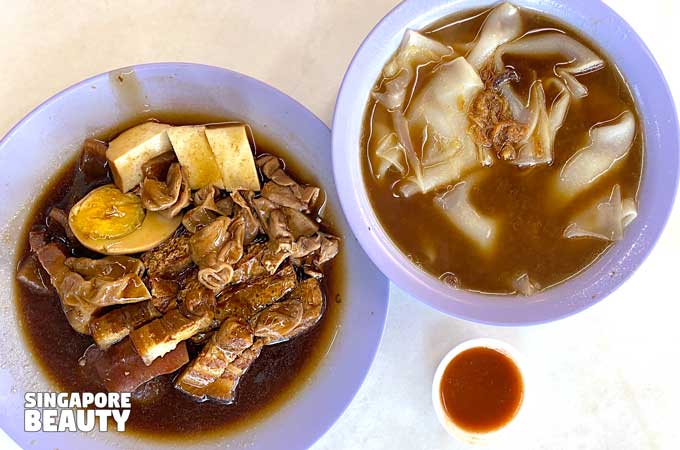 Old Bugis Kway Chap since 1973 is one of the stall spotted with a long queue during dinner time in Kopitiam Square Sengkang. According to some of the regulars, the kway chap recipe is from an old stall that used to operate at Bugis, that's why they name it as such. If you are unable to make it to Blanco court kway chap, this stall can satisfy your cravings for the time being. Thankfully the wait is not too long, due to the stall hand auntie's quick chopping and plating skills.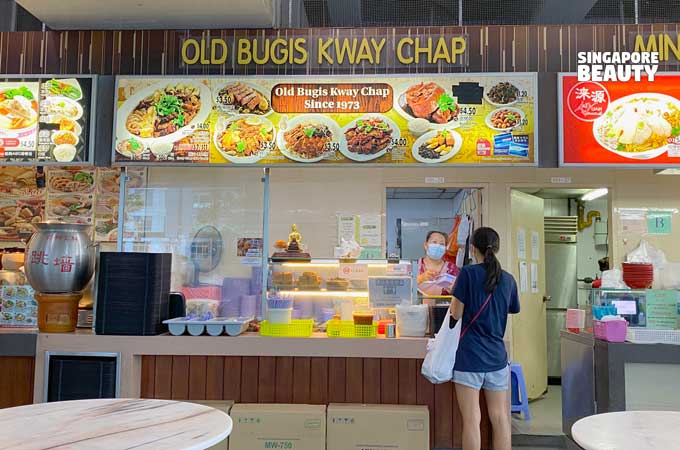 Kway chap means a two set Singaporean dish with broad rice noodle in sheets served in dark soy sauce soup and a set of pig innards such as braised intestines, meat, bean produce and sometimes fish cake is included too. The selections available are kway chap (1 person set), kway chap dry, Old Bugis rice, braised intestine, preserved vegetables with pork belly, braised pig trotters, braised pork stomach, peanuts and preserved vegetable.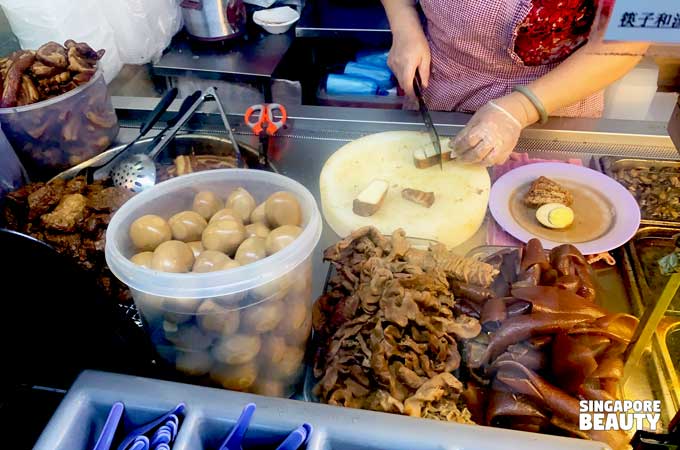 The stall is tightly packed with loads of braised pork innards in deep dark shade of soy sauce. We ordered the kway chap (1 person set) $4 that comes with a bowl of kway(rice noodle) and a fixed set of braised pork intestines, pork belly, pork skin, tofu, egg and tau pok.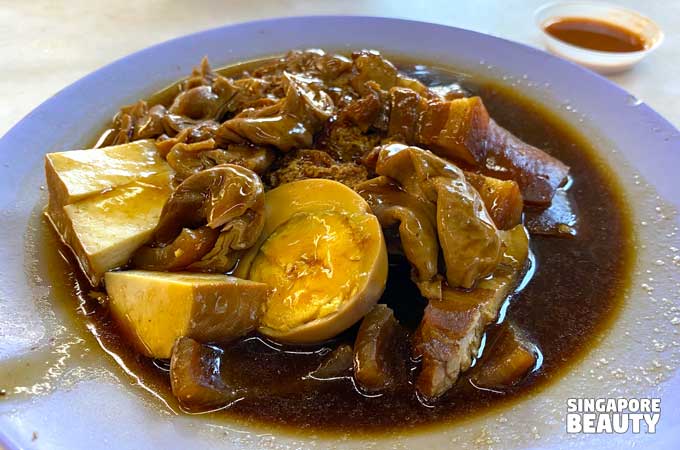 The pork innards are chopped into bite size and quickly poached again with the savoury herbal broth to bring the parts to life again. These are then served on a lavender coloured plate and drizzled with a gooey glossy dark sauce which gives the parts a yummy glazed outlook.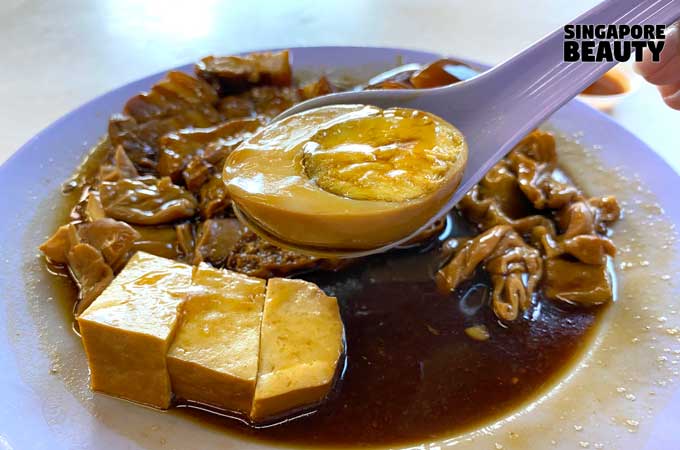 The hard boiled egg is lightly braised with a hint of soy sauce and has a springy texture.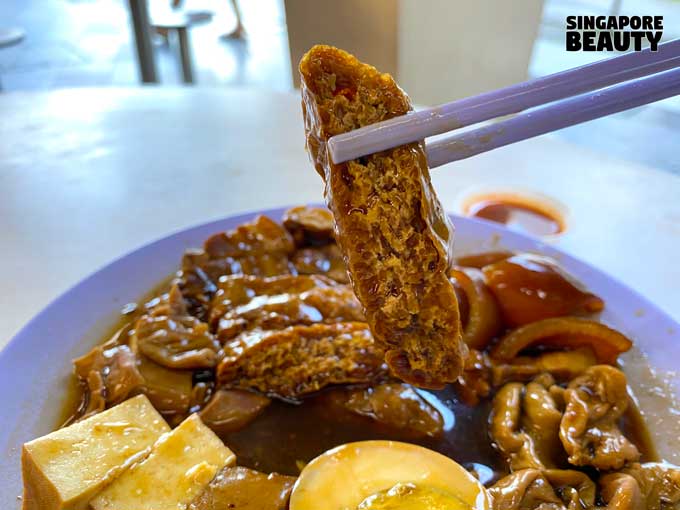 The tau pok (bean curd puff) soaks up the slightly saline gravy and has a slight crunch on the outside with the soft curds inside the puff. This is best eaten paired with the "kway" to balance out the strong flavours of the beancurd puff with the lighter flavour of the rice noodles.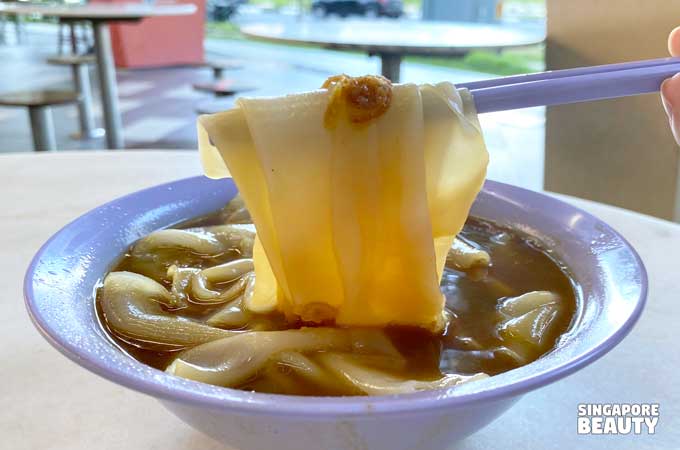 The kway are broad rice noodles in a light spiced herbal soup topped with fried onions for extra aroma. The fried onions also add subtle sweetness to the savoury broth. The kway are firm enough to be picked up with chopsticks but thin enough that even let through some lights for enjoyment. There is no dough or cakey flavour to the kway.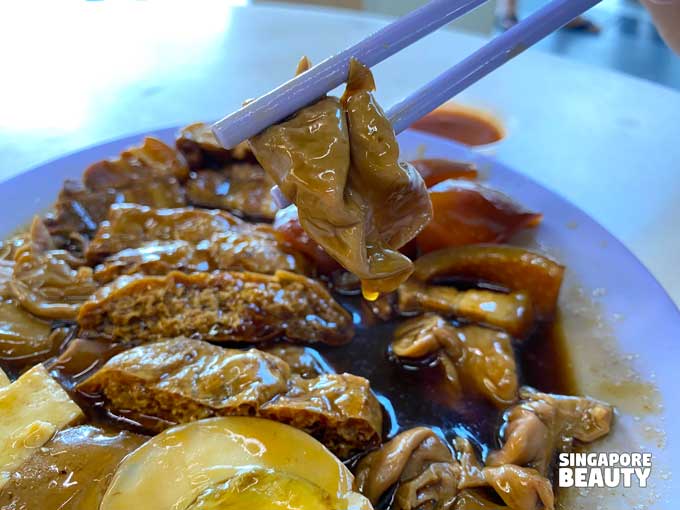 The pork intestines are well cleaned and have no gamey taste to it. It is kind of chewy but soft. The intestines are very well marinated with no bitterness to it.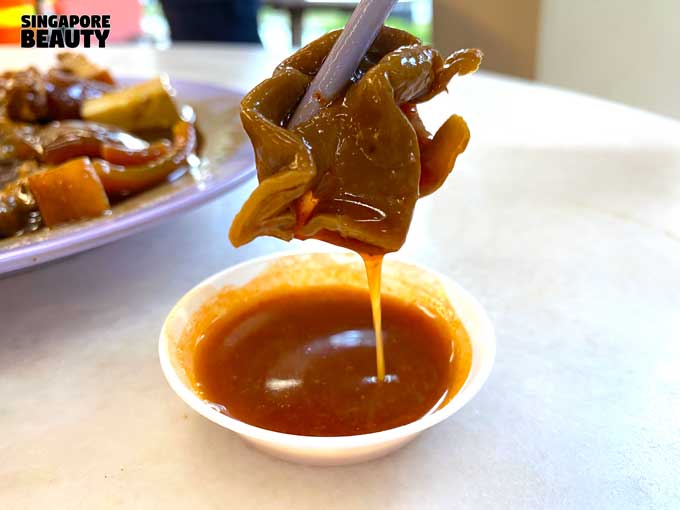 Enjoy the intestines with the tangy light chilli dip. The sourness of the dip gives a wake up call to the heavy kway chap flavour.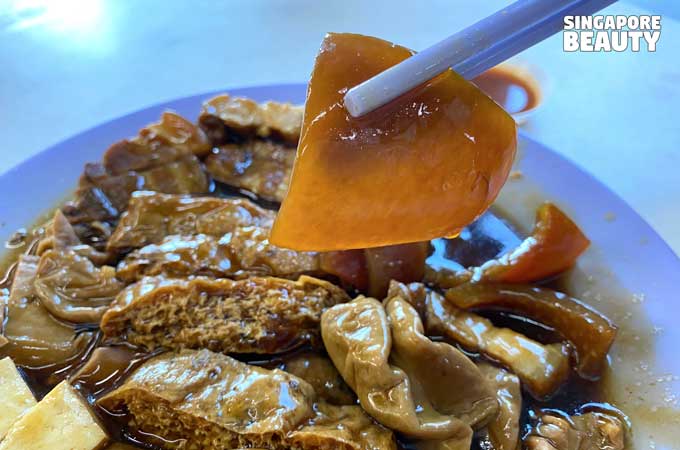 The pork skin is translucent and well plucked without sight of hair. The pork skin has a QQ texture and delightful chewy texture. It feels like eating a slice of collagen.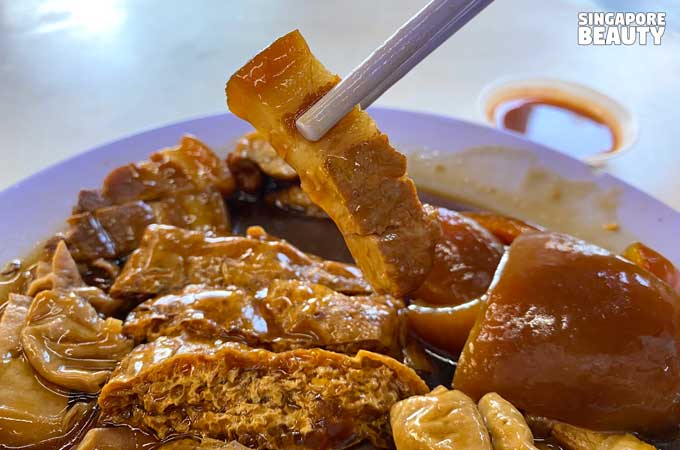 Pork belly braised with layers of soft fats and tender meat. The meat is not those salty type but definitely well braised. These pork belly slabs are immersed in a pot of savoury herbal spiced pot of gravy until they are plated. The gravy helps to keep them moist and flavourful.
Beancurd is firm type and flavour of the soya bean is strong. This bean curd seems to be those used for stir fry and is the dense type. These beancurd are great for those who love some bite in their tofu.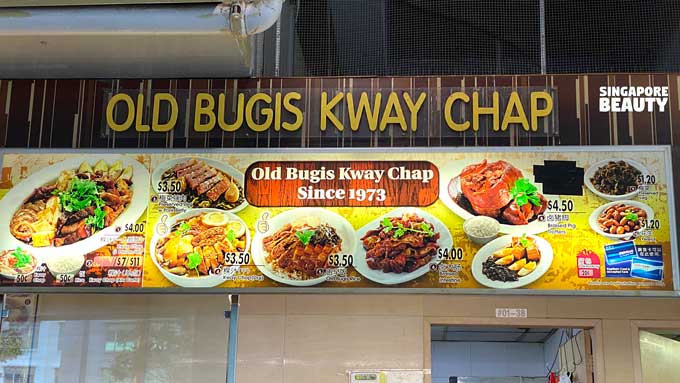 Do swing by this Old Bugis Kway Chap when you are at Kopitiam Square Sengkang. It is so far the best Kway chap that is inside a Kopitiam around Sengkang vicinity.
Operating hours:
11am till 11pm
Location:
Old Bugis Kway Chap
10 Sengkang Square
Kopitiam Square Sengkang, #01-38,
Singapore 544829