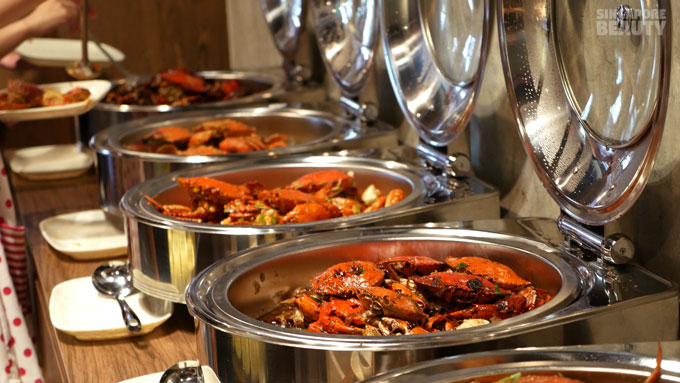 [Restaurant no longer exist] New Thai Tanic has launched a 150 minutes of seafood BBQ buffet and their first ever crab feast that is here to stay till 7th January 2018.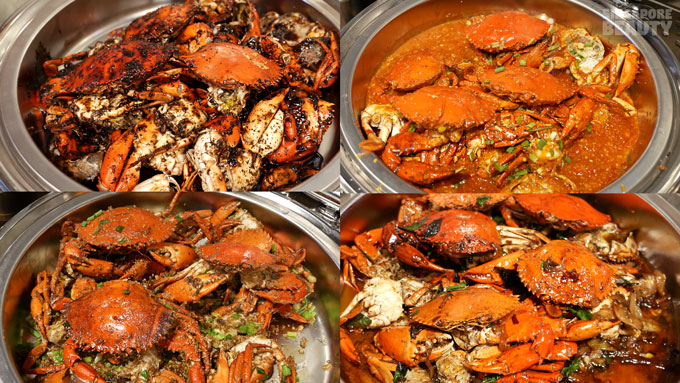 Their crab feast consists of free-flow crabs cooked in 5 different flavours – chilli crab, ginger onion crab, black pepper crab, garlic crab and salted egg crab.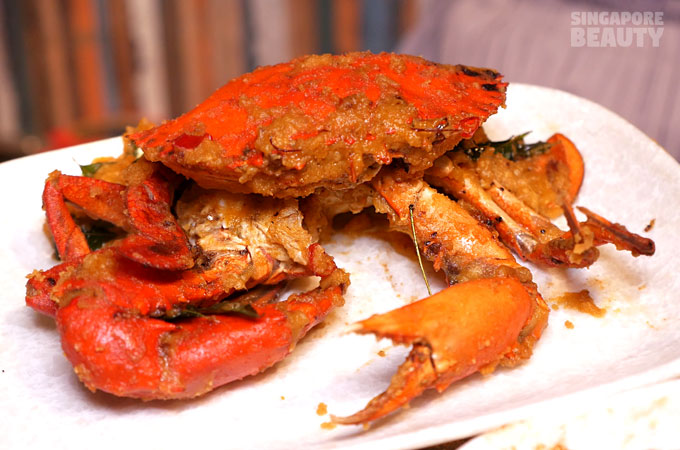 The menu for these 5 sets of free-flow cooked crab varies from time to time, you might get cheese crabs too! Do call them to find out what flavours are available on that day.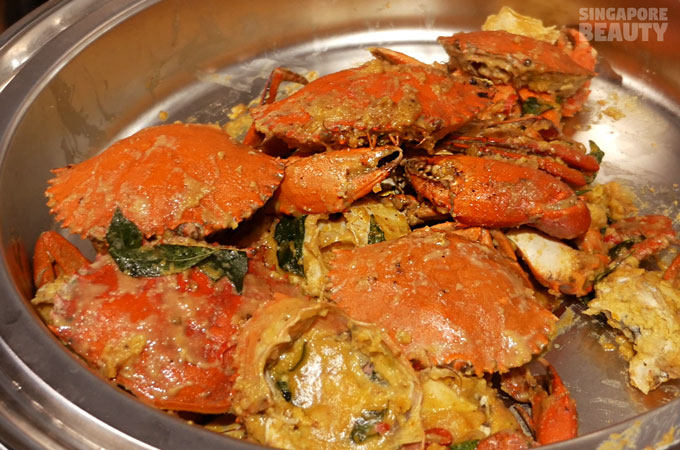 Salted Egg Crab – the thick salted egg gravy coats the shell of the crabs. The claws are cracked so as to allow the flavour to infuse into the flesh. Deep fried curry leaves are stir fried with the crabs to enhance the flavour of the salted egg yolk making it more savoury and robust. This gravy is so addictive, if only there are deep fried mantou to go with these.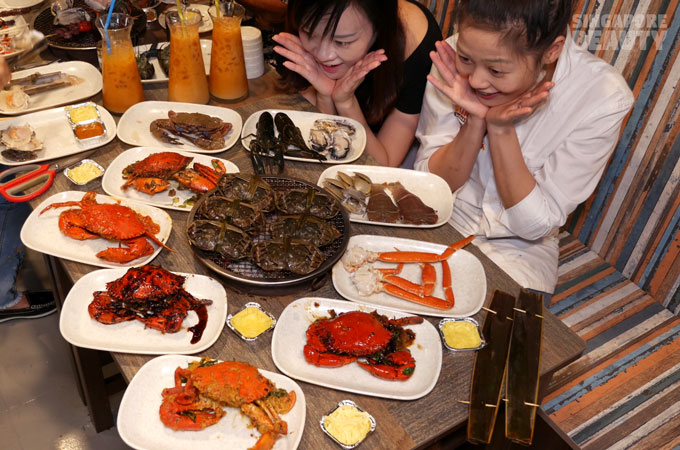 The highlight of this crab feast has to be the seasonal live hairy crabs.
To enjoy these priceless gems, please call to pre-order 1 day in advance as these are highly sought after and the quantity in store are limited. These hairy crabs come in a set of 6 at $33 with a mix of roe and milt crabs. We had more roe crabs on our visit.
Grill these slowly over charcoal and get ready to feast.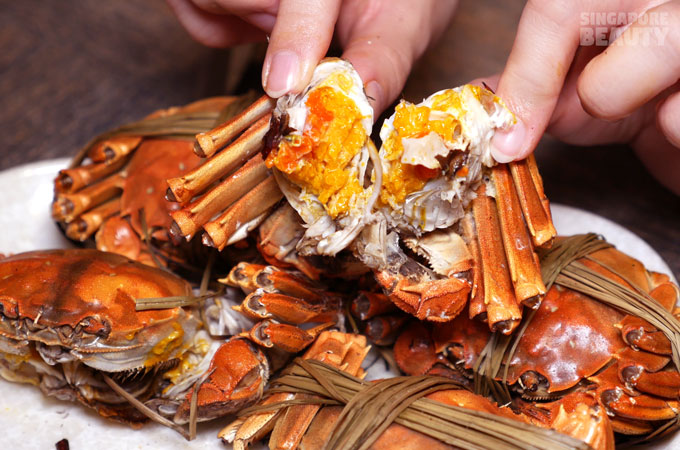 These crabs are loved for their roe or milt.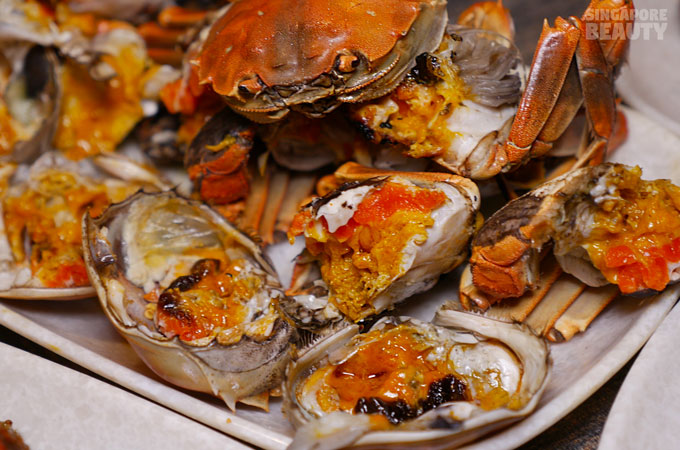 These roe are creamy and has a custard texture. If you prefer these roe to be more of a grainy texture, do grill them longer.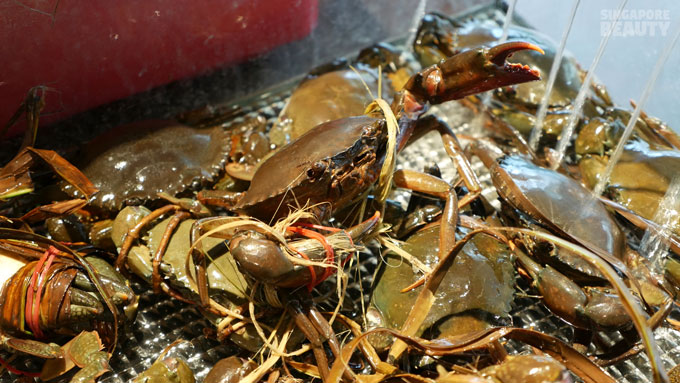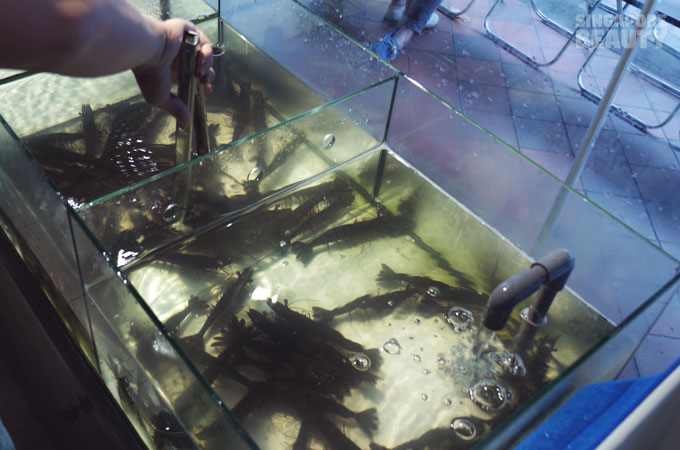 New Thai Tanic also has live prawns and live mud crabs as part of the buffet. You get to choose the roe or milt crabs at their live crab tank. If you are lucky, you might get a crab full of roe.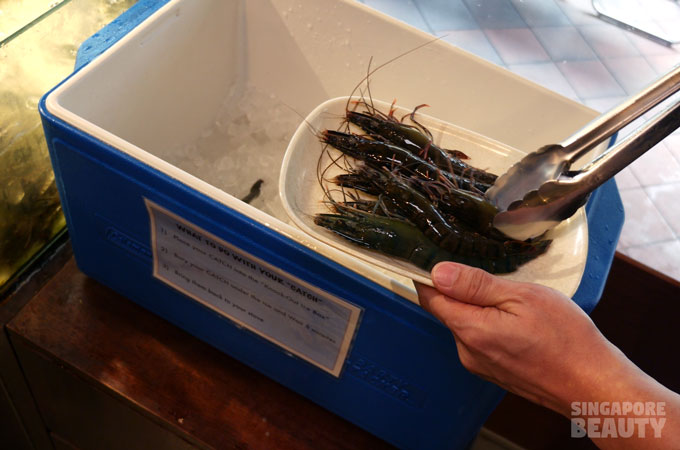 You have to catch them with the tong provided and ice them before grilling.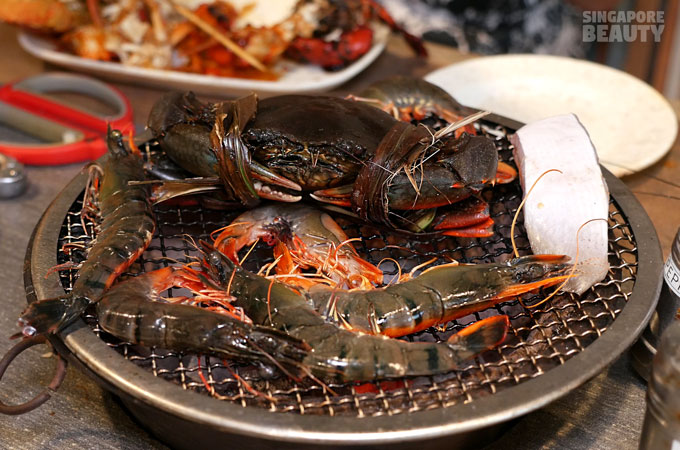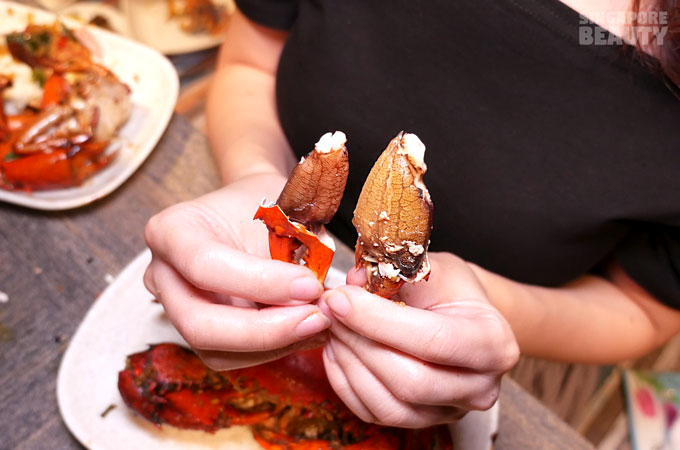 A tip for choosing crabs- those crabs with big molars claws are usually the meatier ones.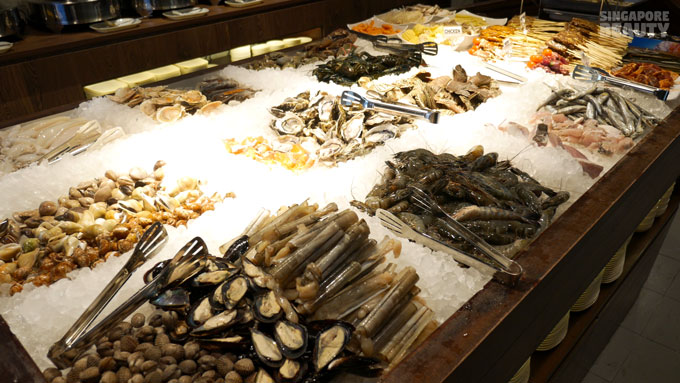 The rest of the seafood are served on a bed of ice on the New Thai Tanic "Ship". Bamboo clams, flower clams, blood clams, mini lobsters, mussels, oysters, salmon, slipper lobsters, squid, sting rays, flower clams, shishamos, stone crabs and many others types of seafood are available. You will be spoilt for choice.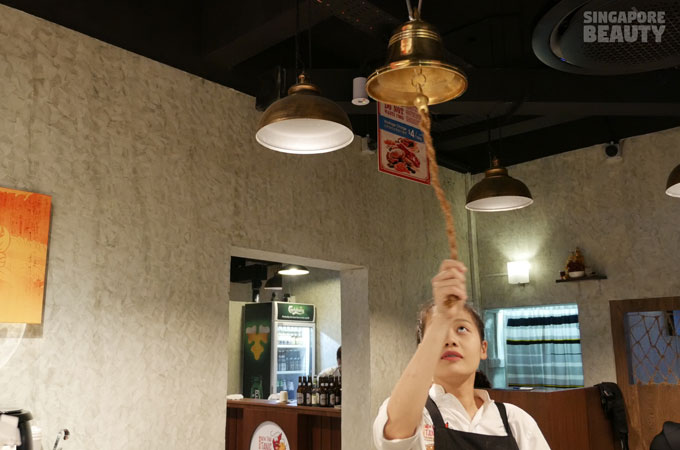 In House Specials – They will sound a bell to alert patrons of the prized items to be served for that hour.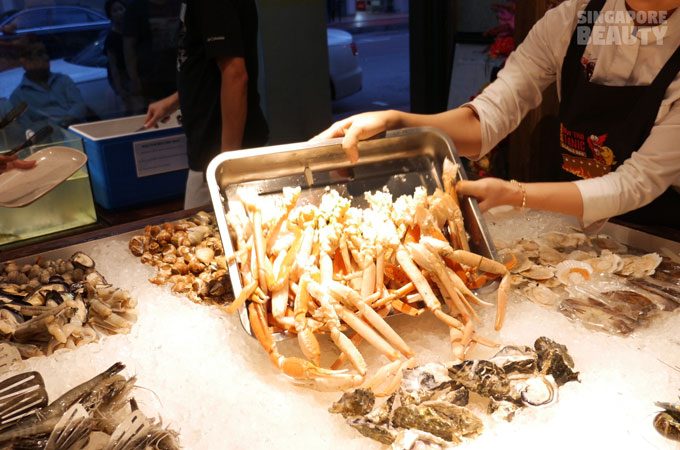 Get ready to dive into the snow crab legs. These are sweet and so tender that they will melt in your mouth.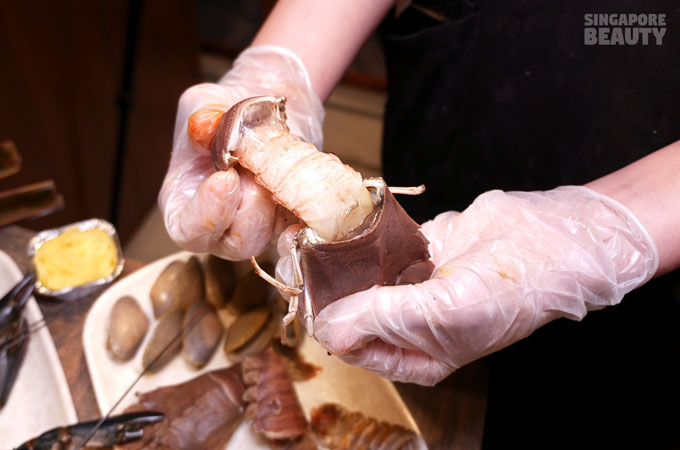 You will be surprised by the service the crews offers. The crew will gladly help to deshell the slipper lobsters and mini lobsters for you.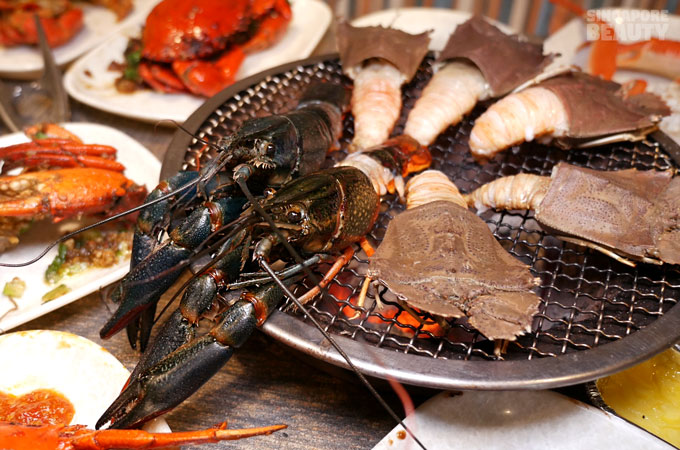 Look at how pretty these deshelled seafood are grilling. This service just makes you want to eat more with less effort.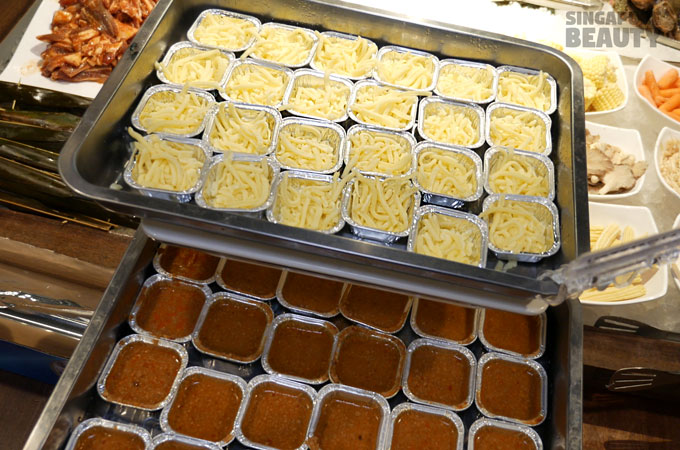 If you love cheese, you are also welcomed to use the cheddar and mozarolla cheese to enhance the flavours of the seafood at no extra cost.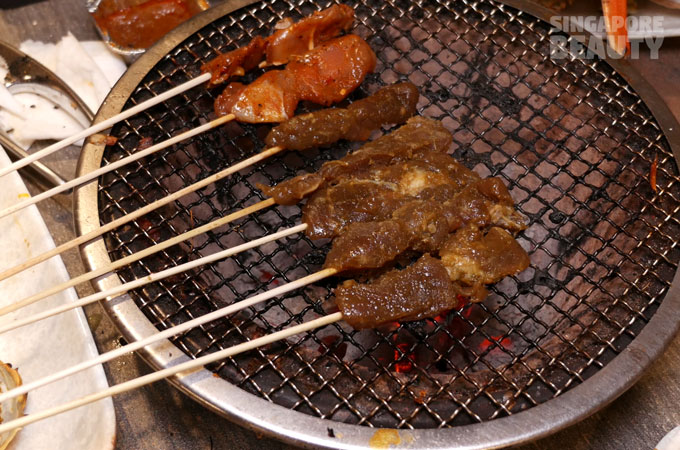 Do help yourselves to the nutty satay sauce as well and pair them with their satay and meat kebab. Keep an eye on these satays as they cook quickly and char easily. If you love char bits on your satay, this is perfect for you.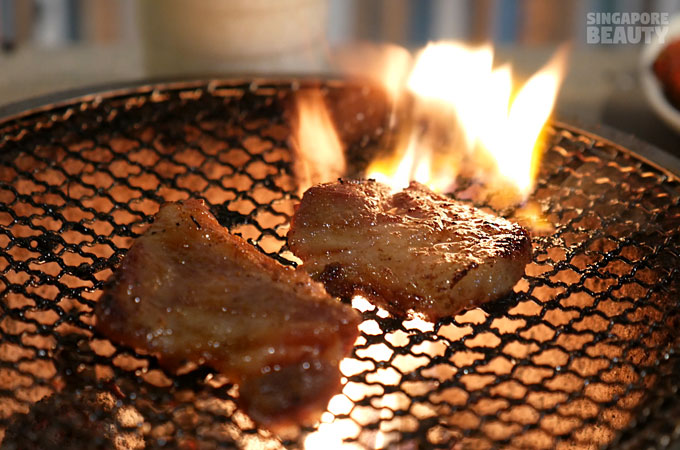 Also try the marinated ribs. Tender and juicy cuts with lots of crunchy fats.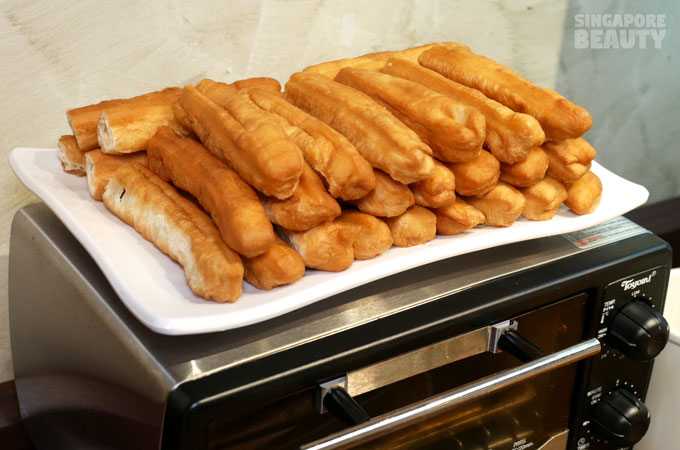 Toast these fried dough sticks to add an extra crunch to your DIY rojak.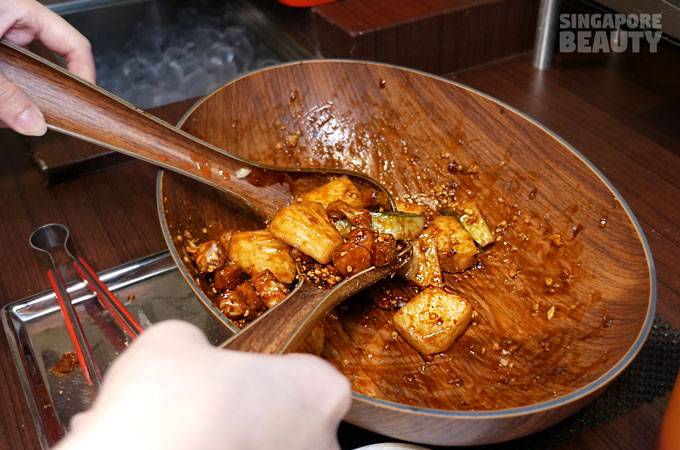 Toss them well and make yourself a rojak after all the grilling.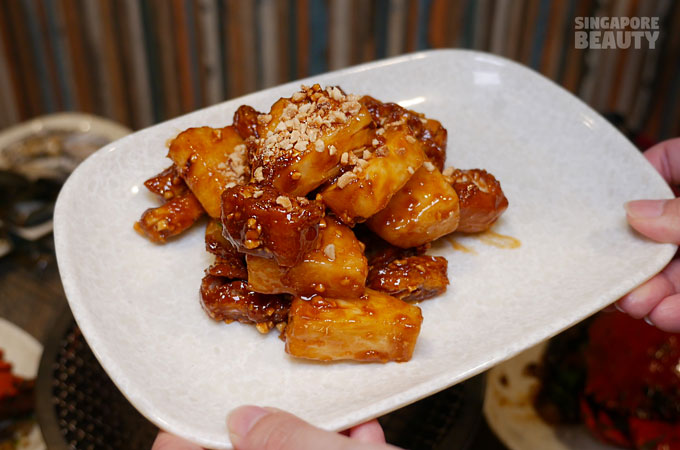 A mean plate of rojak with their cut greens,pineapples,fried dough sticks, toasted nuts, lots of spicy chilli and gooey prawn paste. Yum.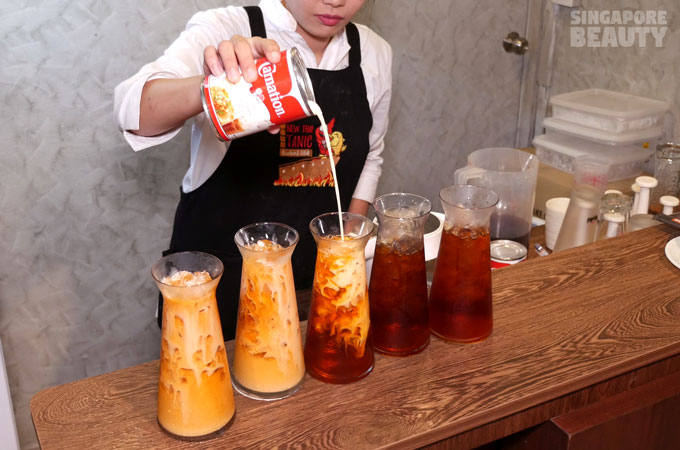 When you are tired of the normal soft drinks, do order their homemade Iced Thai Milk Tea or Cha Yen ($4.50). The thick silky texture and strong aroma of Thai tea leaves is sure to win you over.
The next alternative is the top off coconut ($6). These are great to go with the grilled seafood as they are by nature deemed as a "cooling" drink. After finishing the juice, you may want to approach the crews to help you de-flesh the coconut. The rippled flesh adds an interesting texture and bite to it.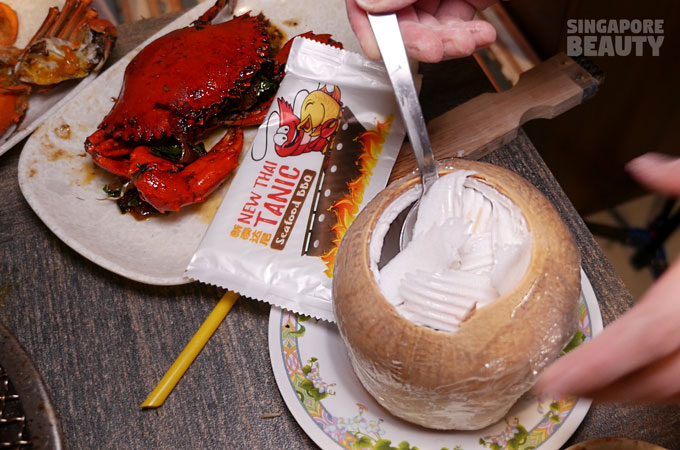 This service from them deserves a credit as thoughts are put in to maximise the patron's joy of eating a coconut and minimise the pain of digging into the coconut to extract the flesh.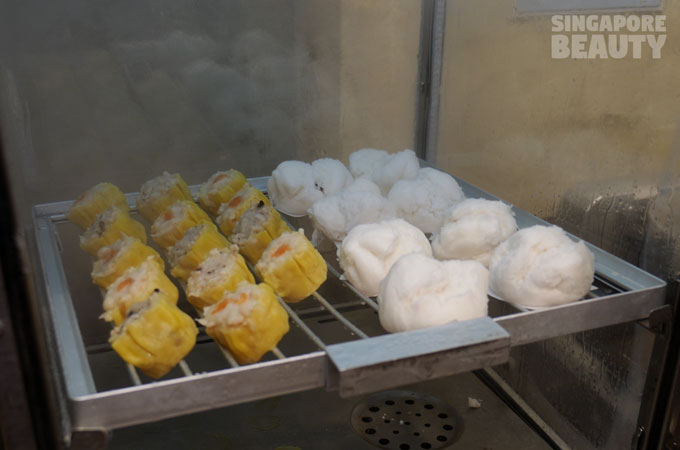 Still have room for good food? How about their dim sum cabinet? Try their cha siew bao or roasted meat buns. These are steaming hot soft fluffy buns with savoury smoky fillings. Nice way to end a meal.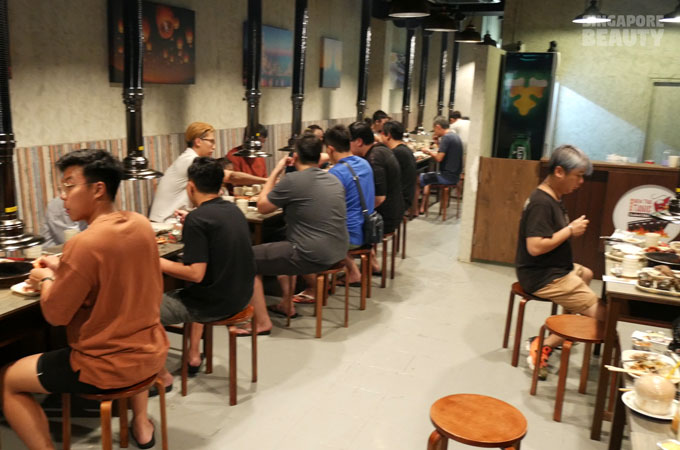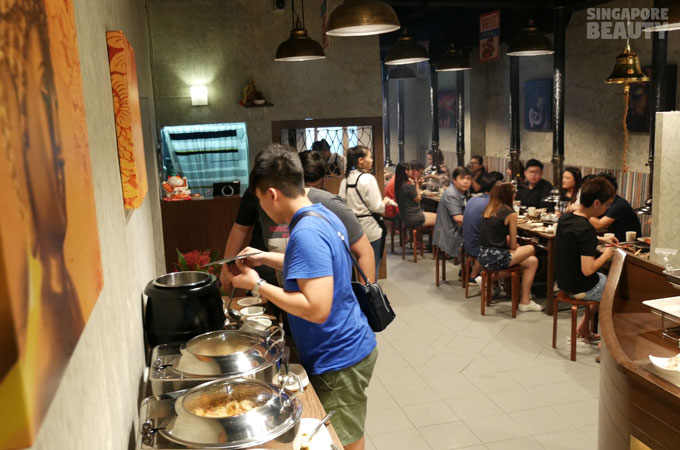 They now boost of double seating space and more varieties of seafood after their facelift two months again.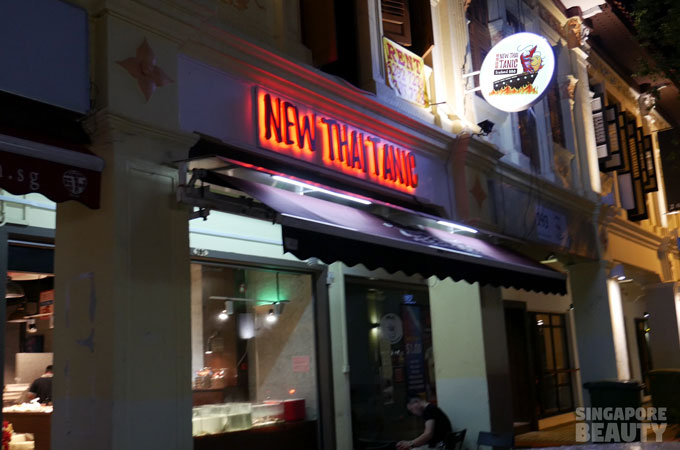 Head down to New Thai Tanic now, this crab feast is only here for a limited time and there is a 15% off buffet till end of this year 2017 (Usual $59.90++).
They have a new lower pricing, do contact them for more details!
Address:
[Restaurant no longer exist]
Operating hours:
Opens Daily: 3.30pm till 11.30pm
Walk-in Only
Brought to you by New Thai Tanic