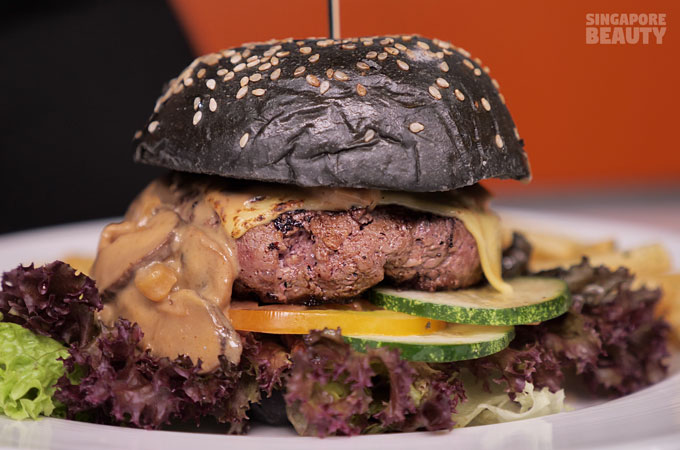 Fancy a juicy wagyu patty burger topped with savoury swiss mushroom sauce held together by a melty cheddar cheese?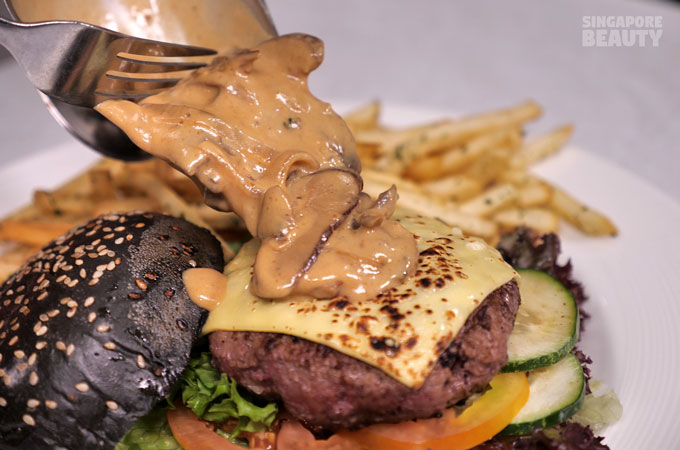 Mushroom Swiss Classic Cheese Wagyu Beef Burger ($18.90)
A bite of hearty sliced swiss mushroom with medium rare beef patty and some thin crispy fries.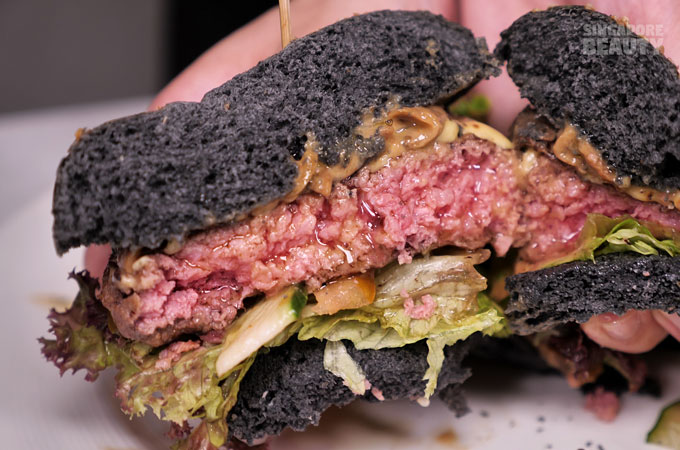 You can choose the doneness of the beef patty from medium rare, medium and well done.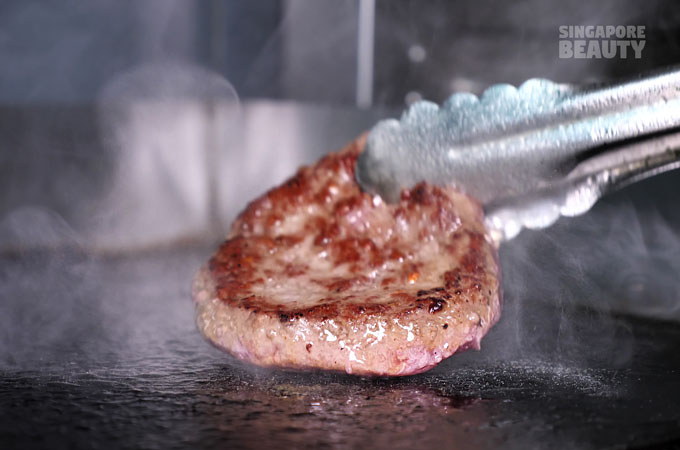 The chef's recommendation is medium for the beef patty. Slightly browned on a flat top grilled to seal in the juices within the beef patty.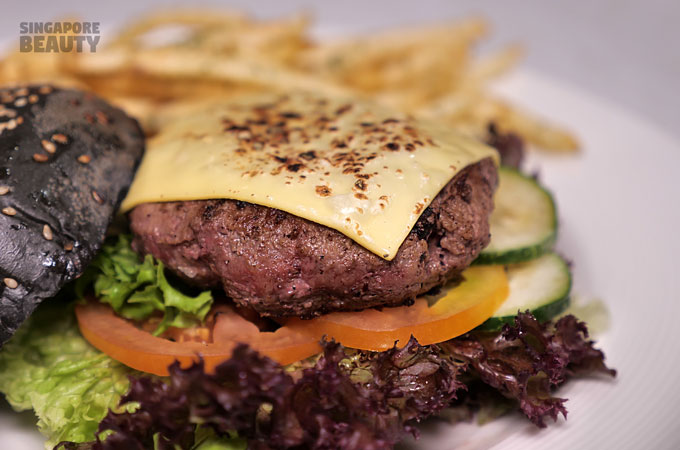 Cheese is lightly torched to give it a smoky flavour atop the beef patty hot off the grill. All these nested on a good amount of lettuce, sliced tomatoes and cucumbers to give it a refreshing contrasty flavour.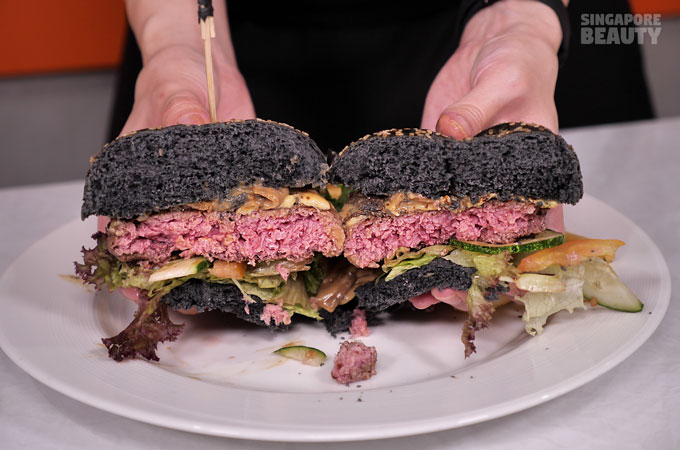 The thick charcoal buns peppered with sesame seeds soaks up the flavourful sautéed swiss mushroom sauce. Toasted buns that is nice and crisp with the meaty beef patty.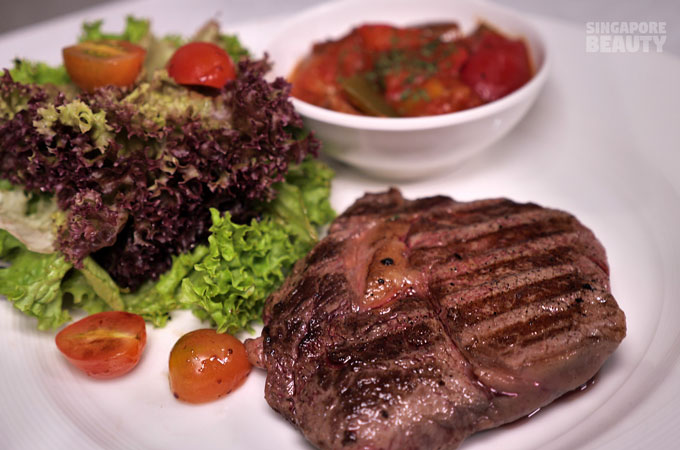 Flame-grilled Australian grain fed 120 days (250g) ($26.90)
This ribeye steak comes with 2 sides salsa tangy red tomato chutney and leafy greens.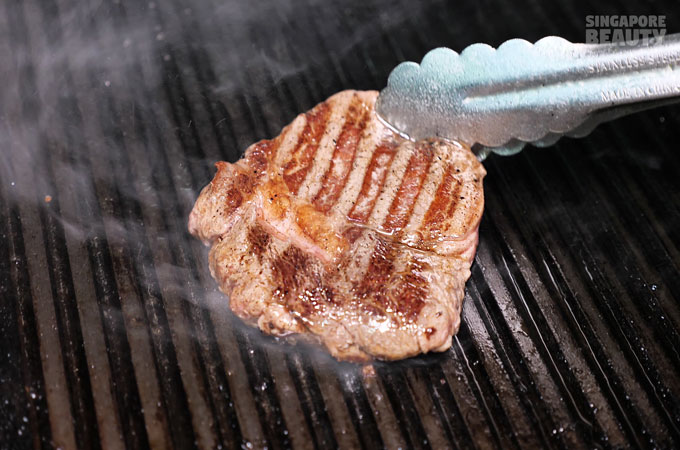 Grilled to the required doneness medium rare, medium and well done. Intense and flavourful with a touch of grilled char.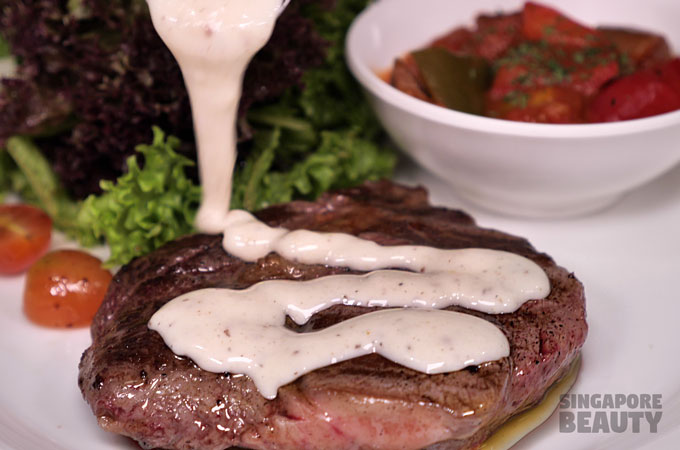 Kerala creamy white pepper inspired by a South Indian recipe to drizzle on the slab of ribeye.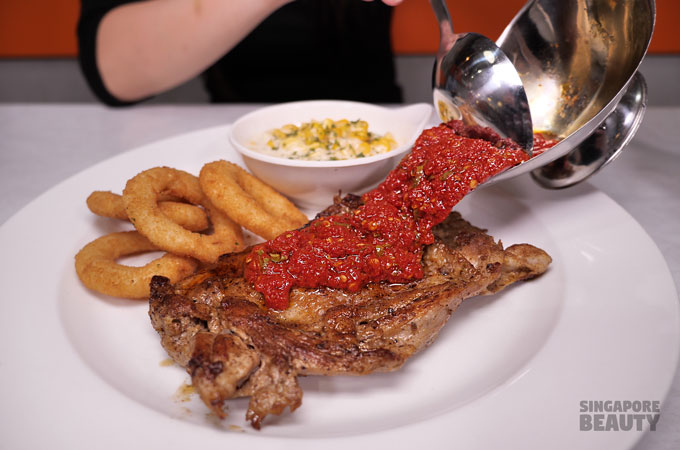 Harissa Chilli Salsa Chicken Steak ($13.90)
Enjoy a spicy and aromatic chilli salsa sauce (made from a Tunisian harissa recipe) on the grilled chicken steak.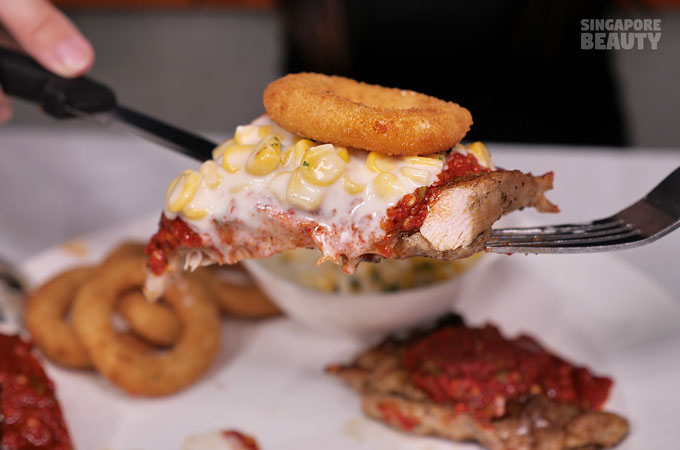 This set comes with 2 sides of battered onion rings and sweet corn salad.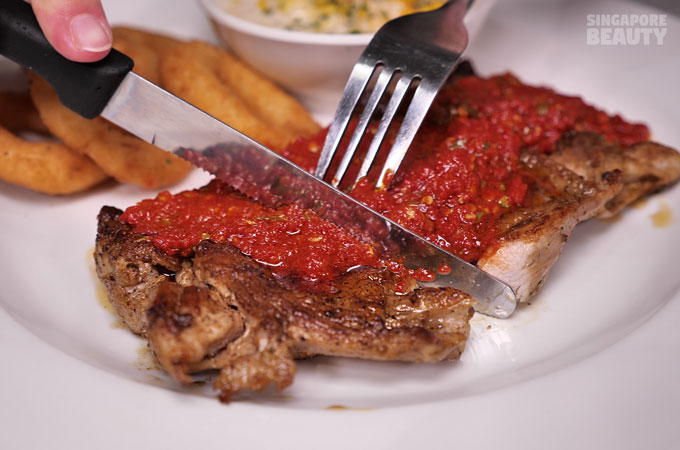 Intense chilli sauce with a smoky and peppery undertone to complement the chicken tenders.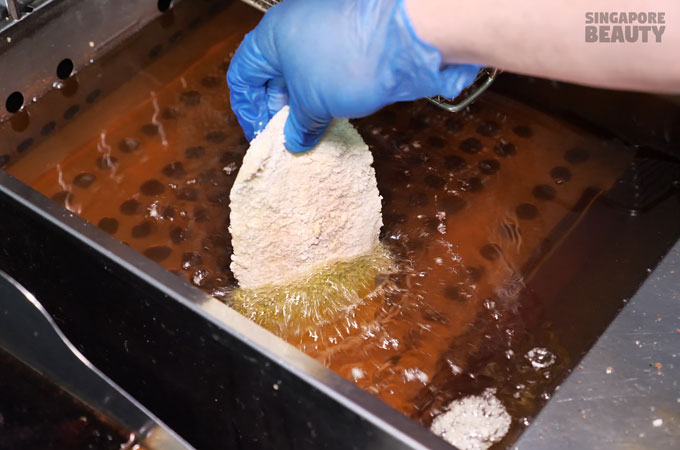 The Twist ($14.90)
How about some freshly fried to order "The Twist" lava golden crispy fish fillet?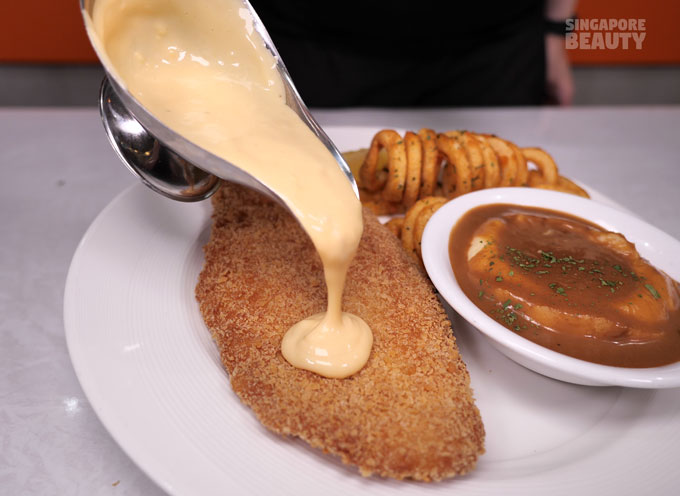 Coat the freshly fried fish fillet with some thick gooey melted cheese sauce made with Twisties.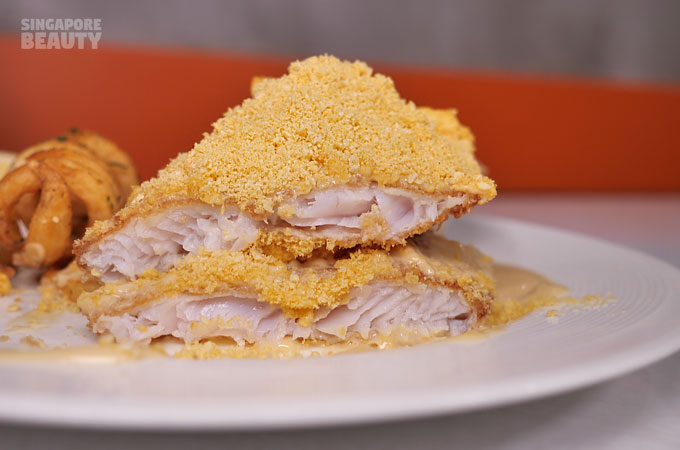 Add on some Twisties crumbs and Twisties bites for extra crunch.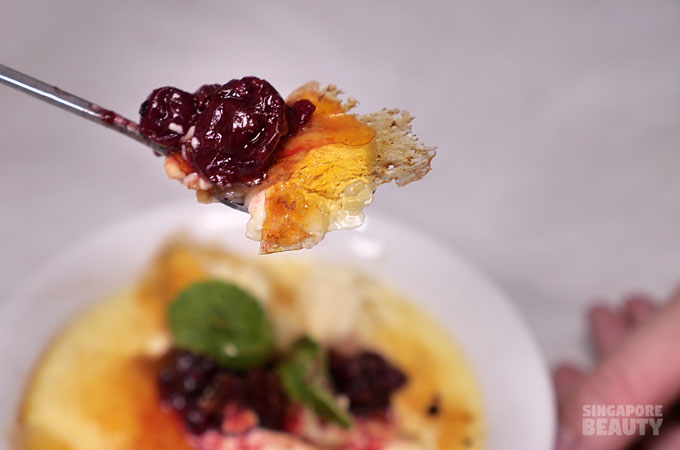 Molten Diners are offering a 10% dessert with every main ordered for a limited time only.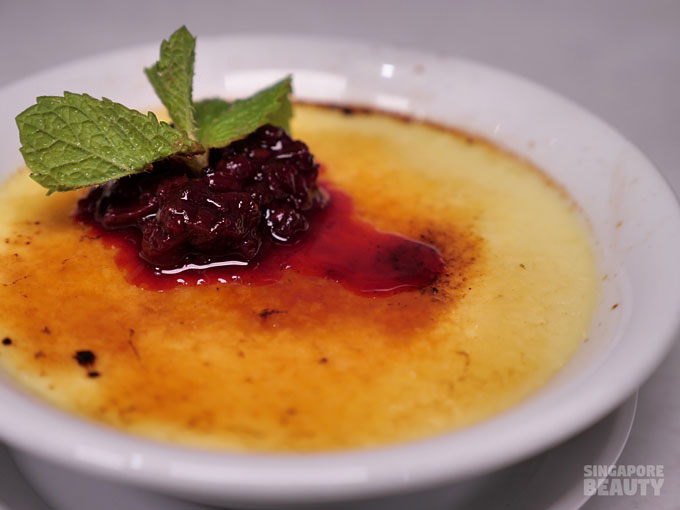 Vanilla Crème Brulee with Berries Compote ($6.90)
Jiggy creamy textured egg custard with a crunchy caramelised browned top and some homemade mixed berries compote.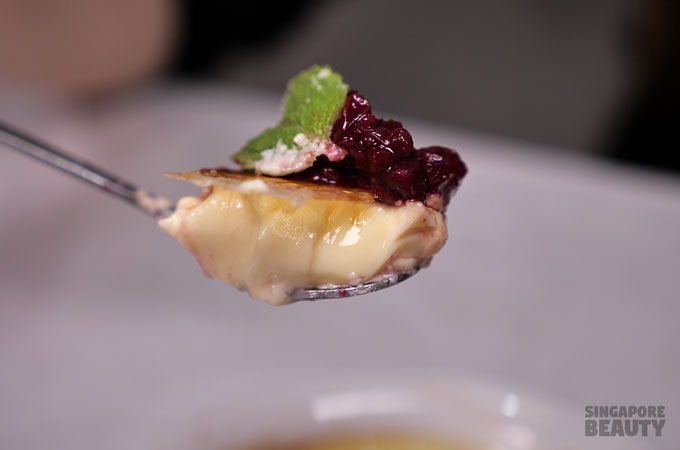 A classic French dessert to delight the sweet toothed diners.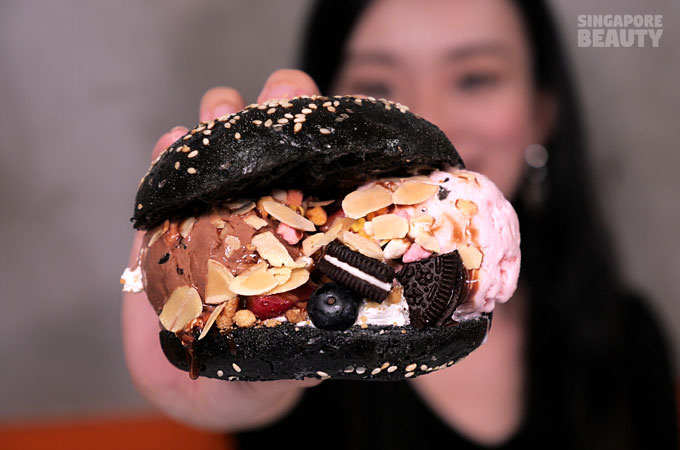 Molten Ice Cream Burger with Caramel Sauce ($12.80)
The latest creation in the dessert menu is this Ice cream burger with toasted charcoal buns peppered with sesame seeds.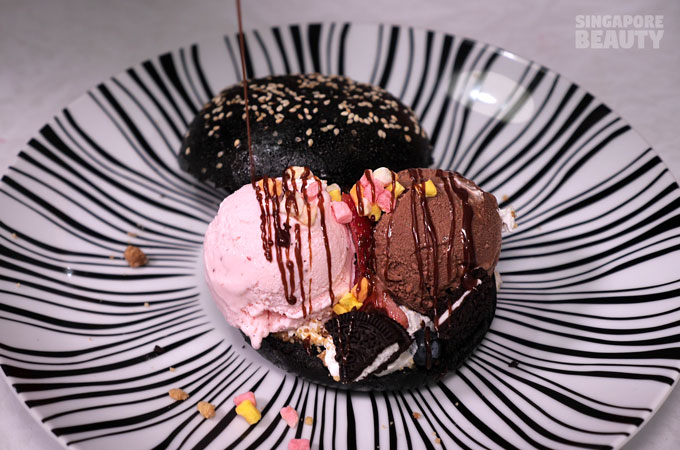 Served with 2 large scoop of ice cream (available in strawberry, chocolate or vanilla flavours) with sprinkles of cereals, almonds, oreo, whipped creams, chopped nuts held together by drizzles of heavy chocolate fudge between 2 toasty sesame charcoal buns.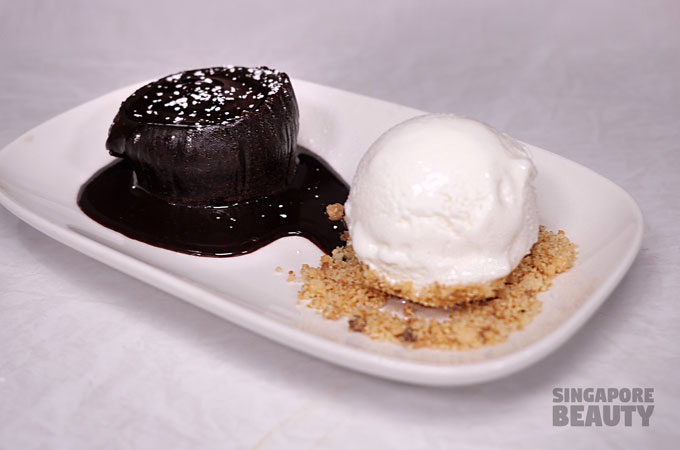 Valrhona chocolate fondant with vanilla bean ice cream ($8.90)
The hot-cold dessert combination to tease your taste buds.
Thick, rich and moist chocolate cake topped with some warm melted Valrhona chocolate lava. Best paired with mouthfuls of cold creamy vanilla bean ice cream.
Caramel Banana Crepes with Ice Cream ($8.80) and assorted berries top with a dash of crispy almonds flakes.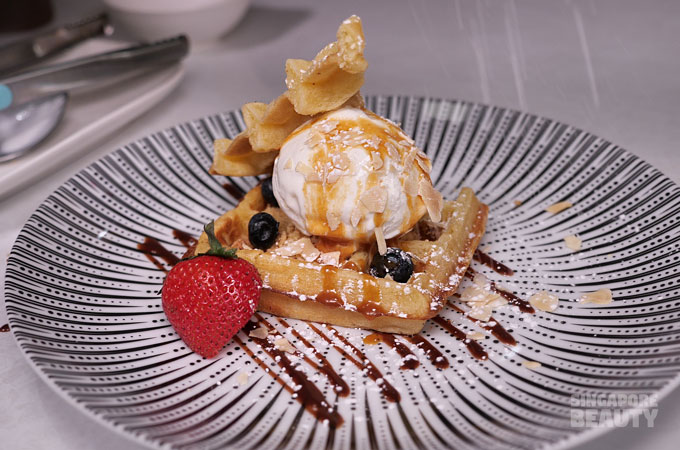 Buttermilk Waffles with Ice Cream ($9.80) and mixed berries with almond flakes.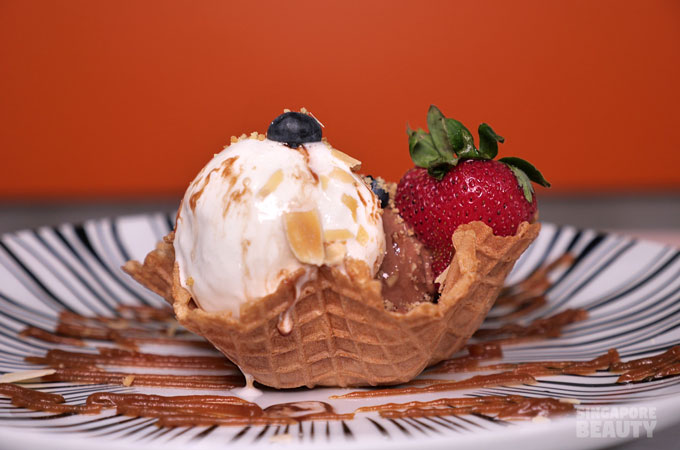 Butterscotch Sundae ($8.80) with 2 ice cream scoops of your choice in a handmade waffle basket serve with mixed berries.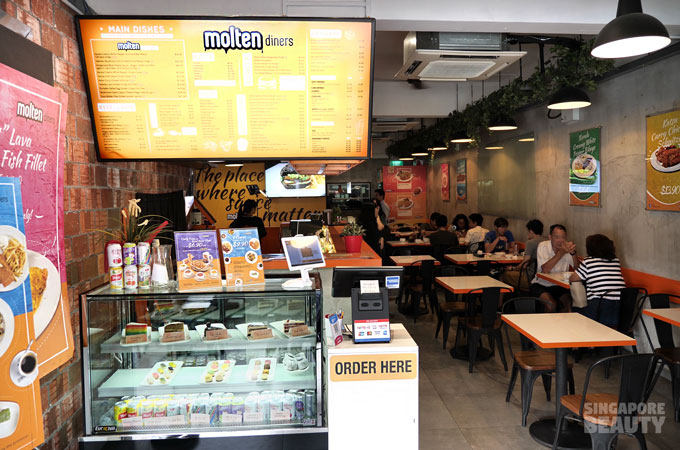 At Molten Diners, you can either drop by for the mains that starts $8.90 nett (no gst and service charge) or simply head over just for their new dessert menu on a hot sweltering day over lunch. Great place to chill, relaxing ambience and cosy interiors.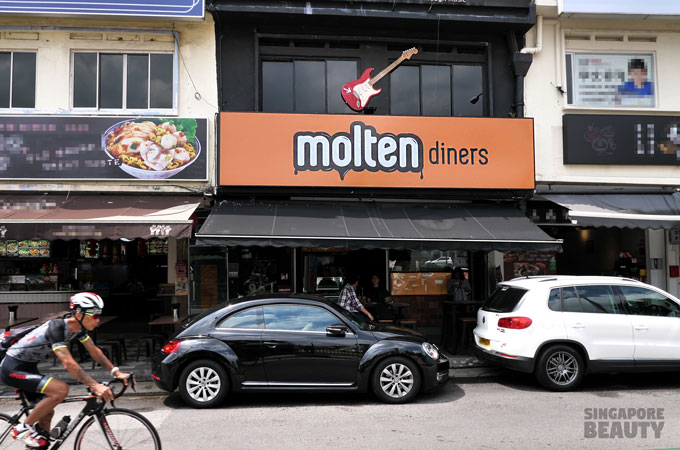 Head over to try their new desserts menu with 10% off for every mains ordered. With more than 60 dishes to choose from, there is something for everyone.
Molten Diners
246 upper Thomson rd Singapore 574370
Call 68024082