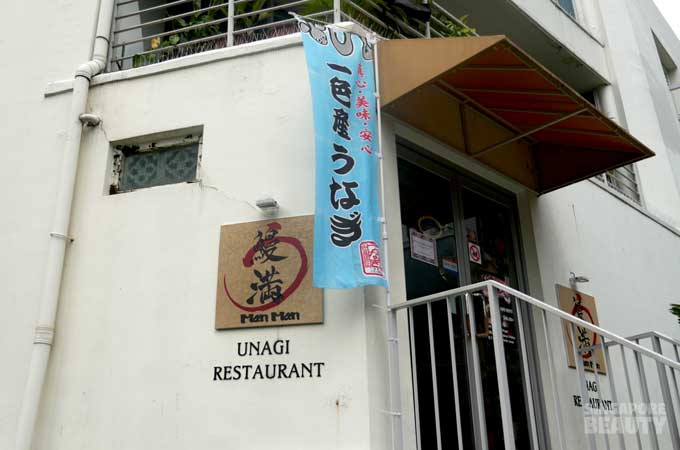 Man Man Japanese Unagi Restaurant is the First to serve live eel ungai or freshwater eel in Chinatown at Keong Saik Road, Singapore. You can be assured these eels are the freshest they can get.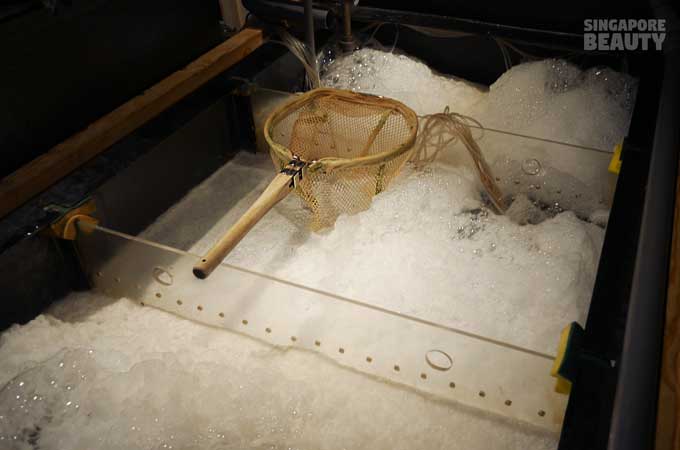 They are kept in large tanks with pumps at the entrance of the restaurant to keep them alive. It is owned by Chef Teppei Yamashita who already had 9 restaurants under his belt.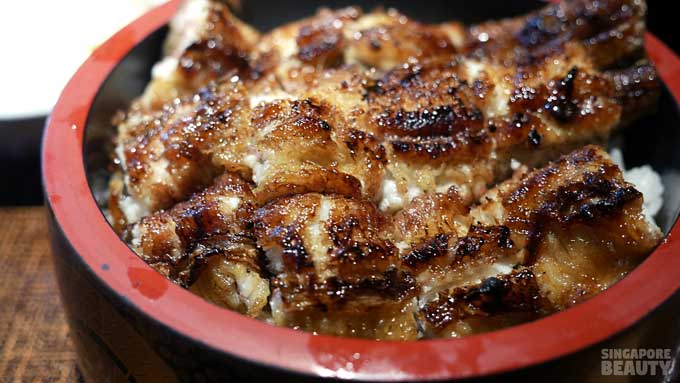 Man Man's unagi is done in kabayaki-style – the filleted eel is deboned, coated with sweet tare sauce (a mixture of soy sauce, mirin and sugar) and grilled.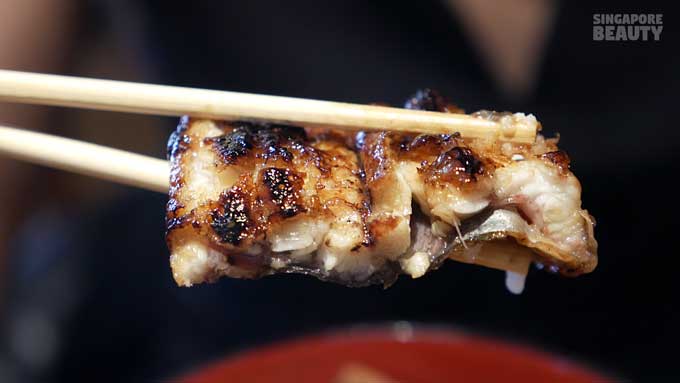 Although the eel is deboned, there are still some very fine bones in the unagi. These are chewable calcium bits. For those who dislike such bones might want to remove them.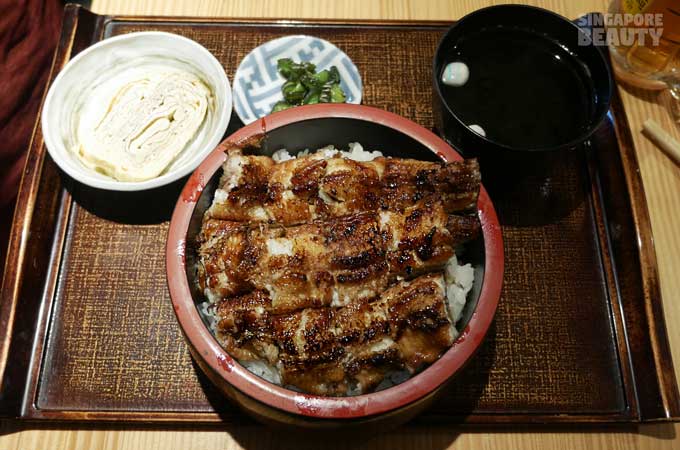 Their Unatama comes in medium and large size together with sides such as tamagoyaki, soup and pickles. The only difference between the large ($32.80) and medium size ($25.80) is the number of unagi fillets. The Unatama consist of tare coated unagi served on rice with two spongy textured tamagoyaki, Japanese pickles and soup.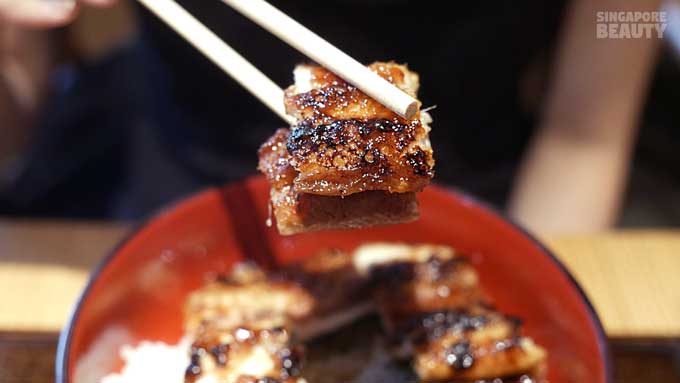 The tender Unagi is coated with a robust thick coat of Tare and a charred crispy fish skin. It has strong notes of umaminess that makes it so addictive.
If you prefer to savour it as a salted grilled eel without the glazed coating, you can order the shirayaki style eel ($27.80).
The Chef's recommendation is donburi for first timers. You can try their kimo don($24.80+), Kimoyaki /eel liver($9.80+), Una Tama Don /Unagi & Tamagoyaki on Rice ($18.60+), Umaki/ egg and unagi (12.80+), Unagi bone crackers ($6.00+) and Hitsumabushi/ Unagi Don with Spices & Dashi ($26.80+).
If you order the Hitsumabusi served in Nagayo-style, they recommend that it be eaten in 4 ways. Divide the serving into 4 portions.
1) Eat the first portion with the eel, rice, spring onion and nori seaweed.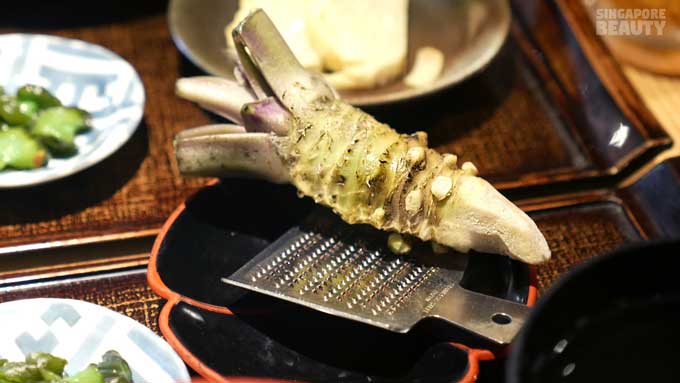 2) Eat the second portion with the eel, rice, freshly grated wasabi, sweet sauce and shichimi (Japanese mixed spices).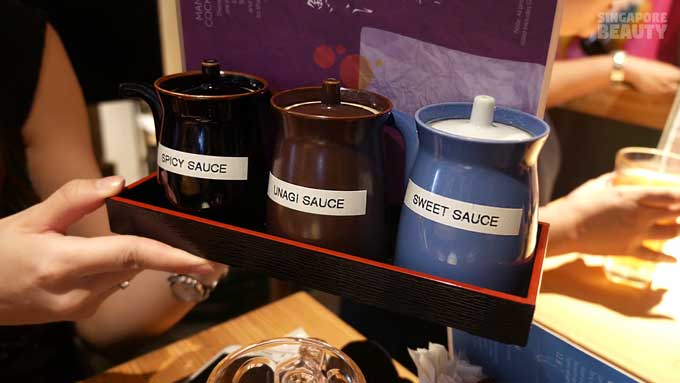 3) Eat the third portion with eel, rice and shichimi in dashi stock.
4) Lastly eat it in any way you fancy.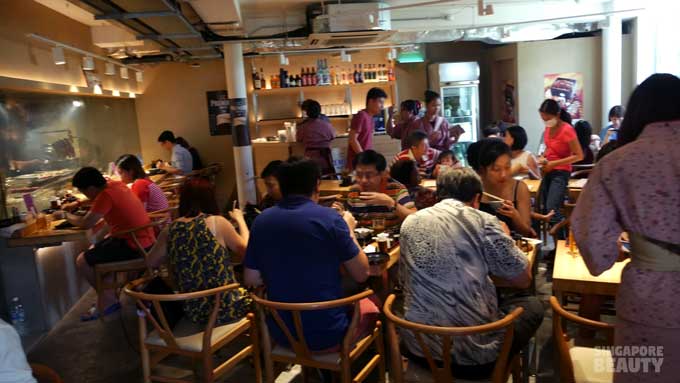 The restaurant boasts of a small cosy seating.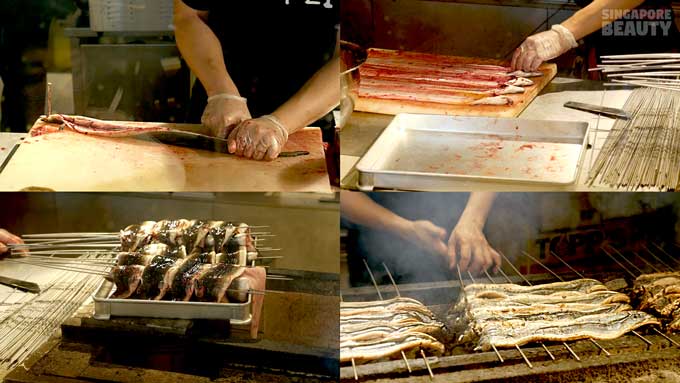 If you want to see the live demonstration of how the live eel is prepared before it is char-grilled, you may request for the row seats. Live eel nailed, cleaned, gutted and skewered before your eyes, that is how fresh these eels are. This classical Japanese culinary art is definitely not for the faint hearted.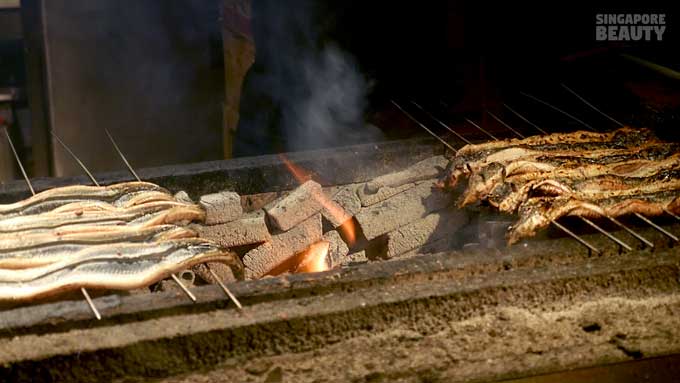 These eels are glazed and grilled over white charcoals. They are almost ready when they start to firm up and curl slightly.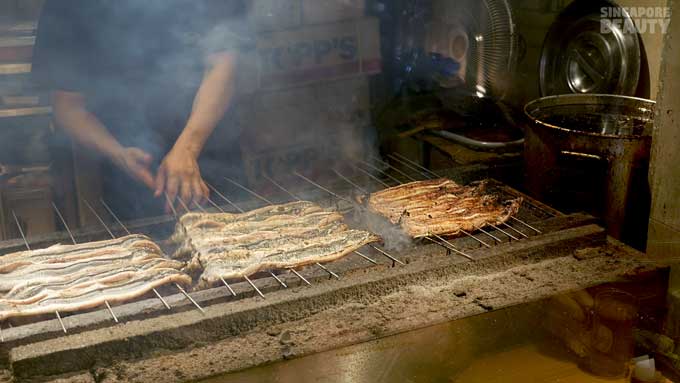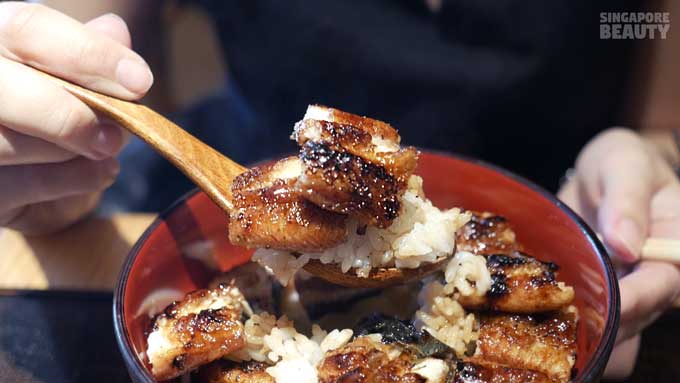 Get ready for the juicy, smoky and robust flavoured unagi.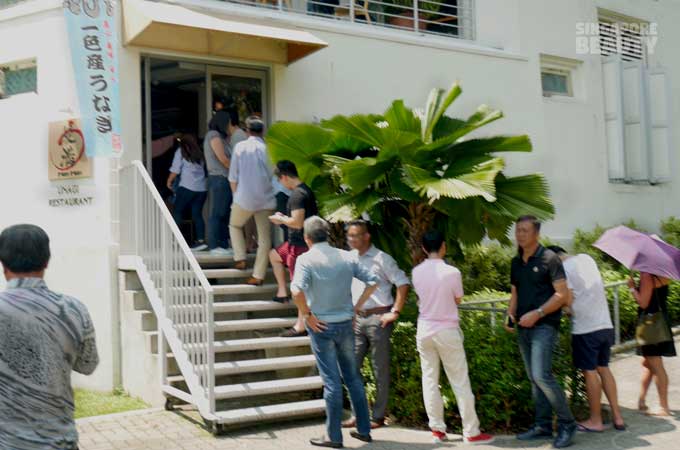 Get ready to queue. Good food are worth the wait!
Main Outlet:
Man Man Japanese Unagi Restaurant
1 Keong Saik Road #01-01 Singapore 089109
Mon – Sat (Closed Sun):
Lunch 11.30am – 3.00pm (Last order 2.30pm)
Dinner 6pm – 10.30pm (Last order 10pm)
2nd Outlet:
Man Man Japanese Unagi Restaurant – DUO
7 Fraser Street, Duo Galleria #01-48, Singapore 189356
Mon – Sat, PH (Closed Sun)
Lunch 10:30am – 2:15pm
Dinner 6:00pm – 9:45pm (Last order)
Times and prices are subject to changes.