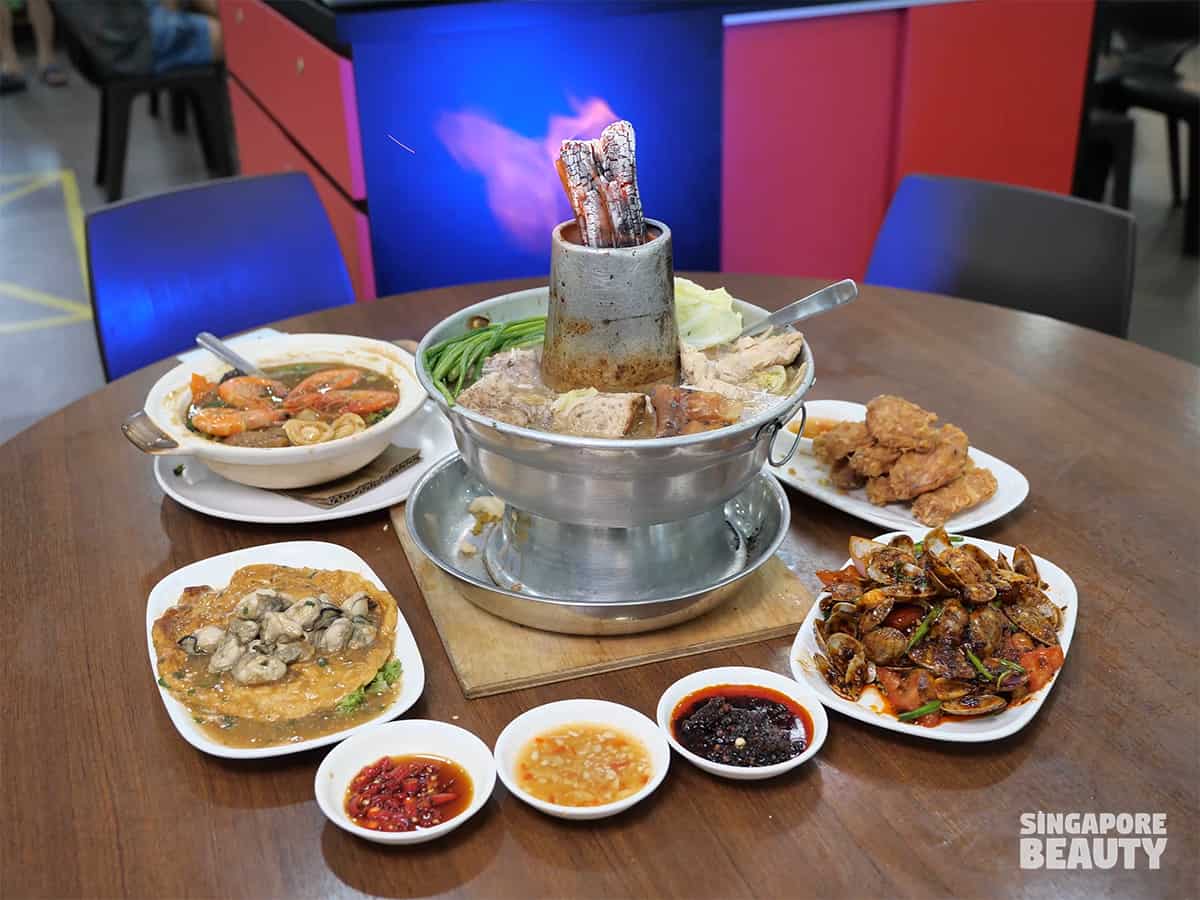 Ah Orh Teochew Fish Head Steamboat is serving Singapore's award winning fish head steamboat with choice of red grouper chunks or pomfret slices. They also serve over 58 zi char dishes in authentic Teochew style to go with this steamboat.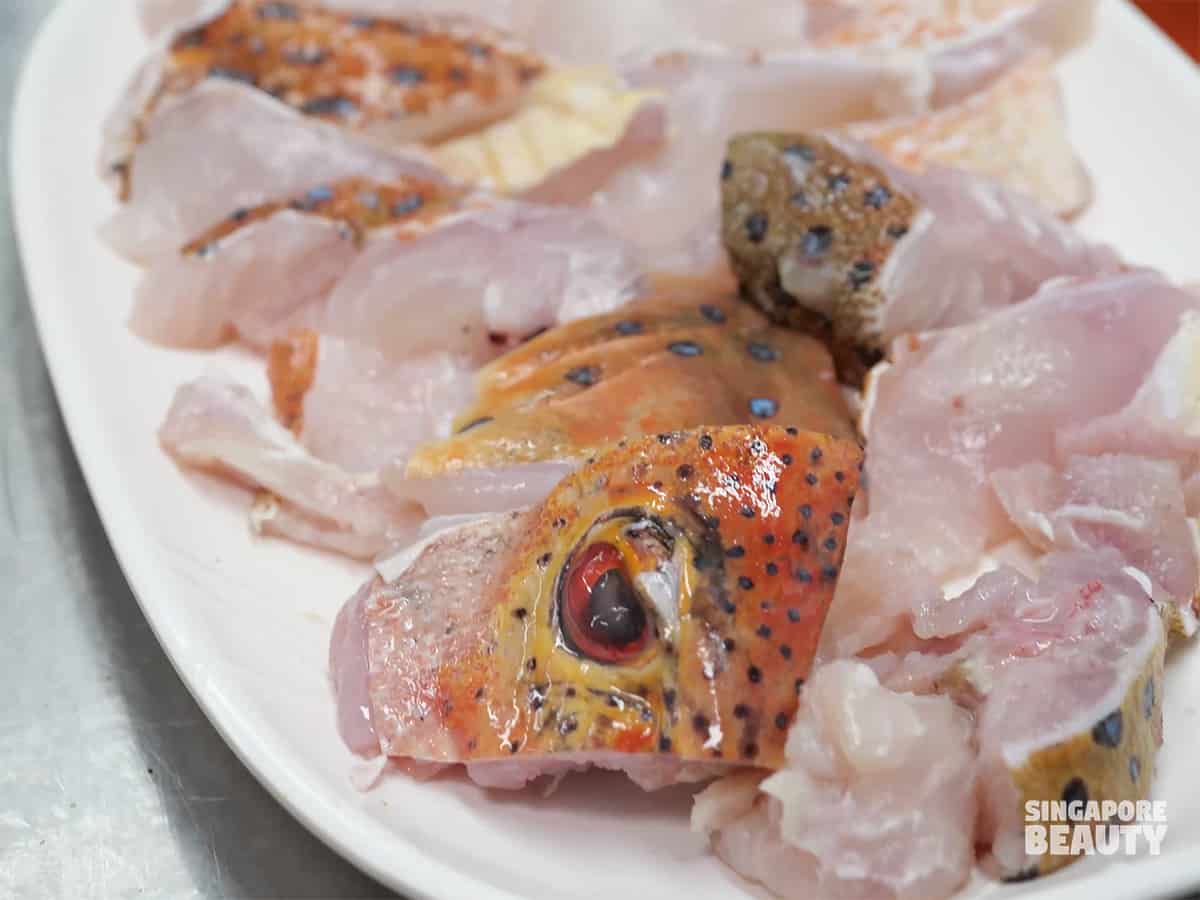 Ah Orh Teochew Fish Head Steamboat is loaded with chunks of red grouper sourced fresh from the market daily. Check out these chunks of pink flesh with parts of the fish head.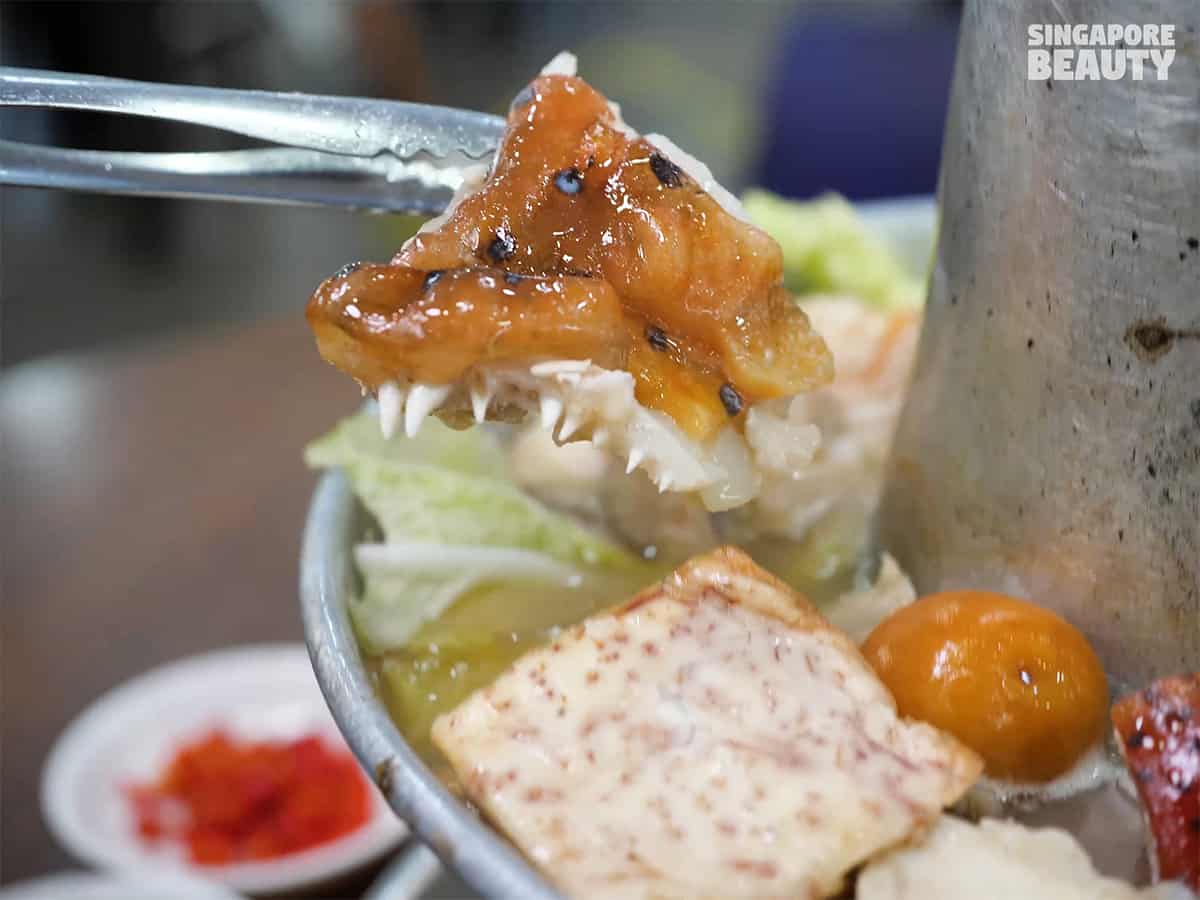 Check out these gelatinous goodness of fish head which is made into an authentic Teochew style rich fish stew with ingredients such as sweet cabbage, sour plums, yam, dried flatfish and Ah Orh Teochew Fish Head Steamboat's secret broth.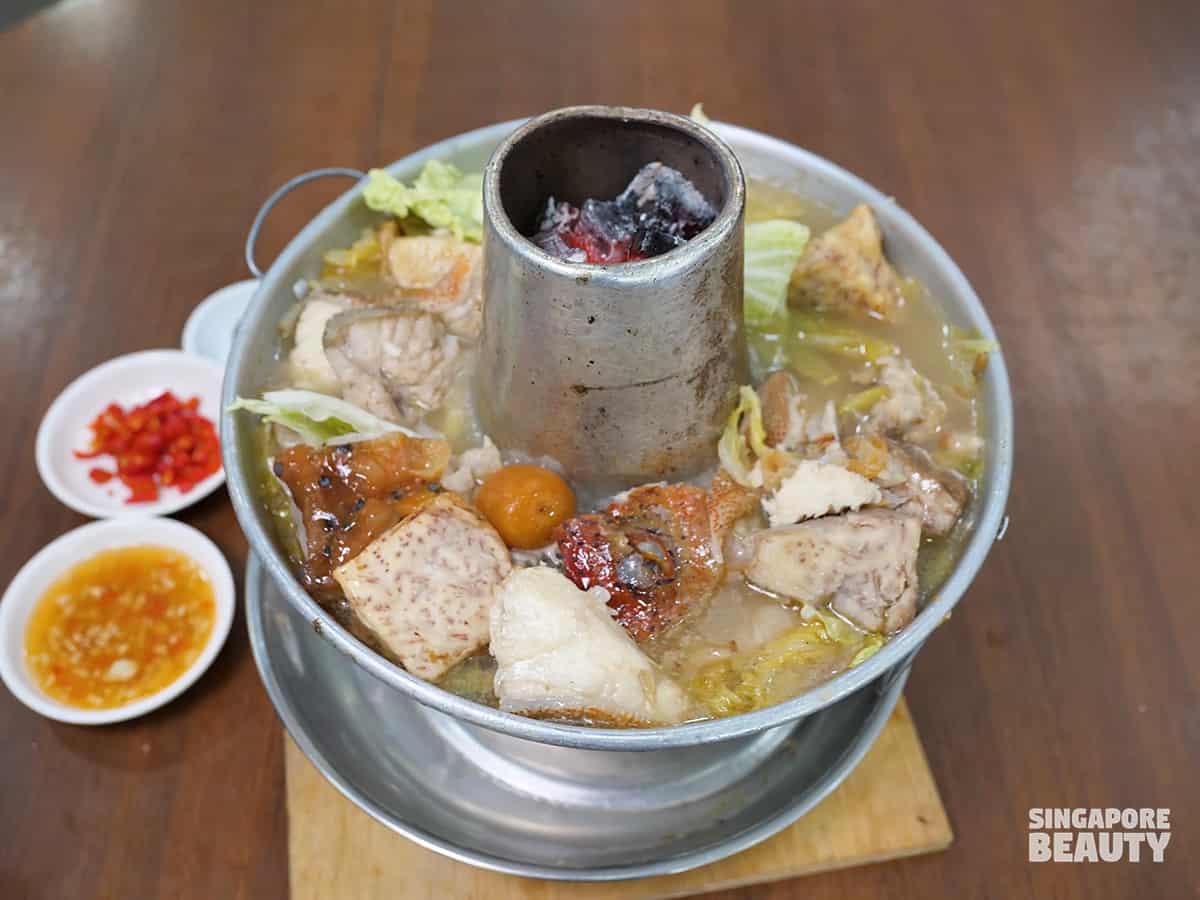 Ah Orh Teochew Fish Head Steamboat is served in a traditional donut shaped hotpot and kept simmering with red hot charcoal in the chimney. Every sip of the savoury fish broth from this pot is warm and comforting.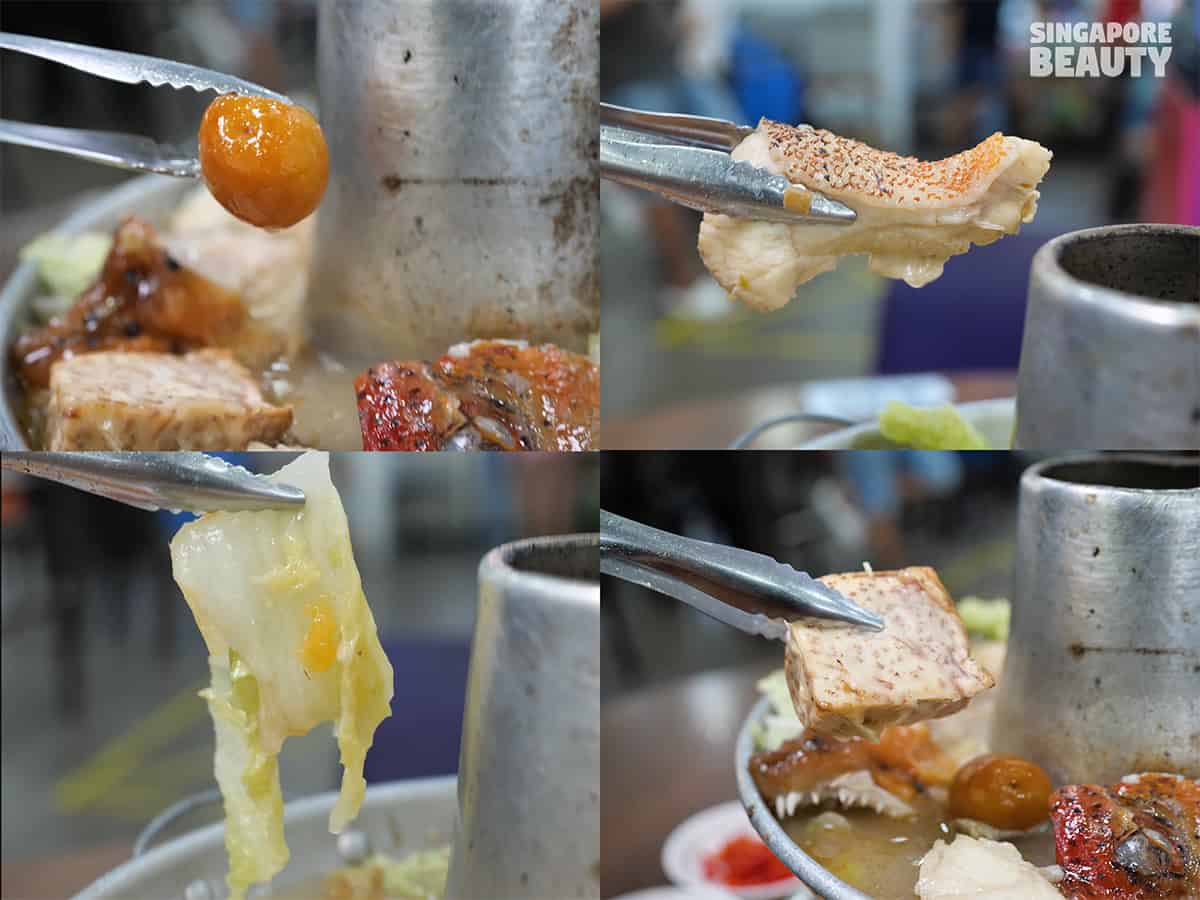 The ingredients used in this fish head steamboat complements one another well. The sweet and soft cabbage soaking up the soup, the tender meaty chunks of grouper with gelatinous skin, the buttery texture of the yam and the tangy kick from the sour plum.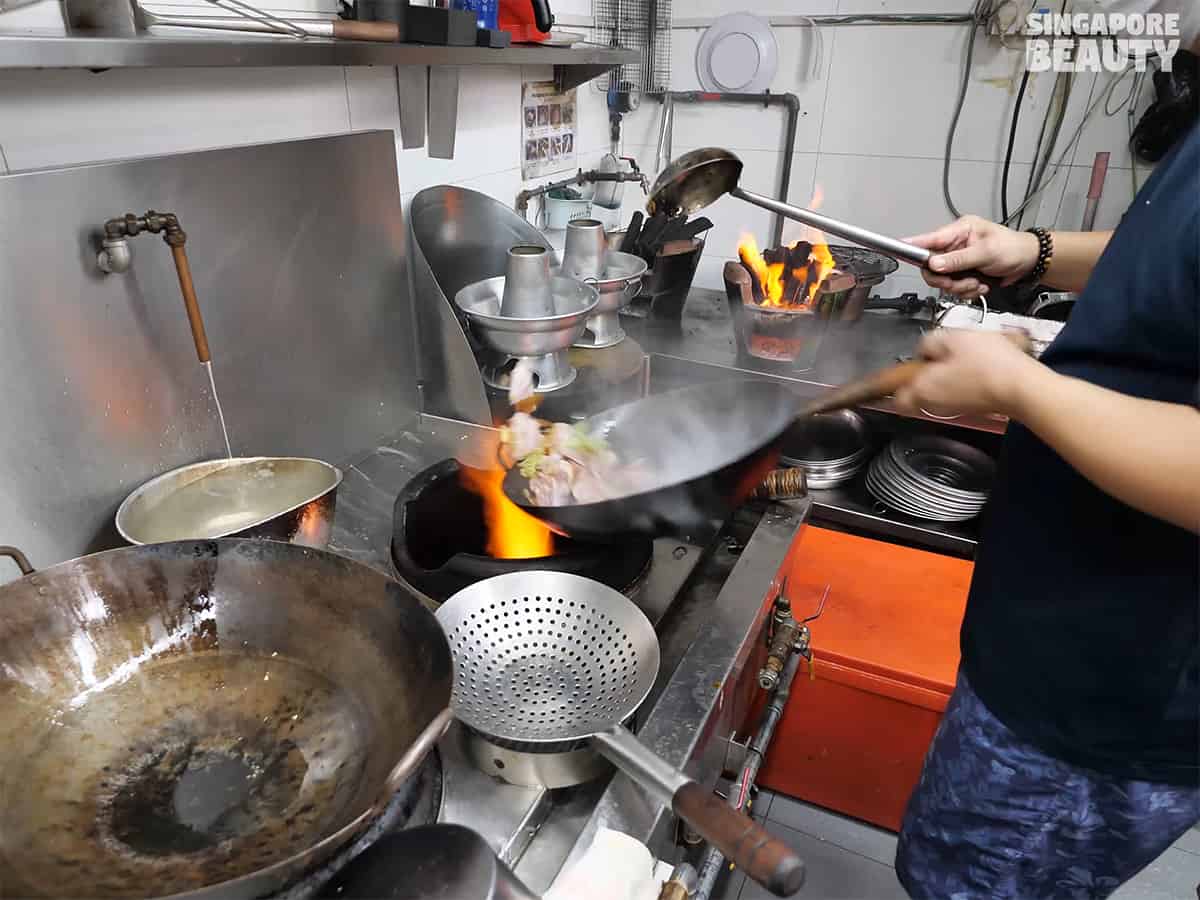 These ingredients are stir fry quickly by Ah Orh Teochew Fish Head Steamboat's boss and get kissed by the naked flames for a smoky flavour that is imparted to the fish head stew. The grouper fish head steamboat's price in the menu is from SGD $48.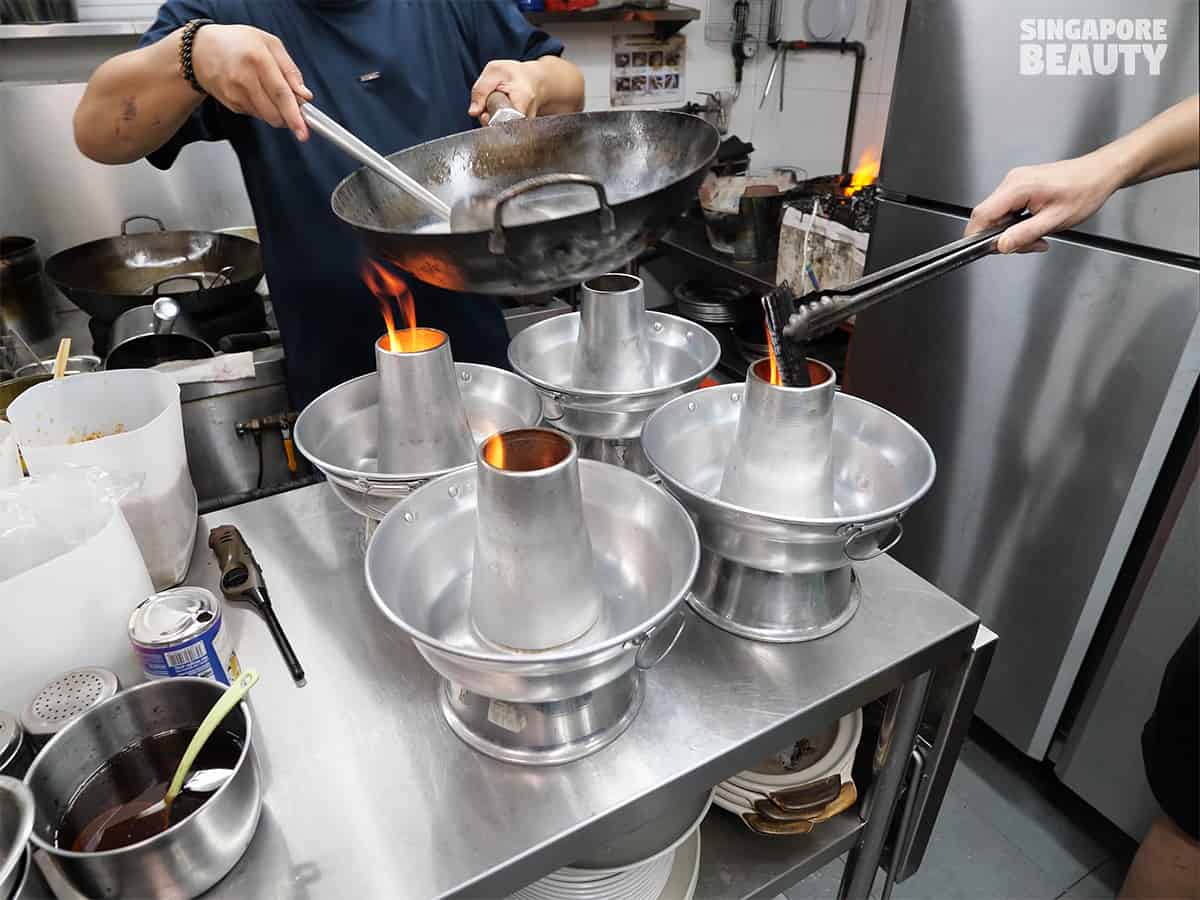 These fish head steamboat are authentic steamboat powered by charcoal and cooked to order. The charcoal steamboat is more tedious in terms of preparation of charcoal and cost is higher. They still stick to using this traditional method of charcoal steamboat as the charcoal also imparts a smokiness to the soup as you enjoy the steamboat.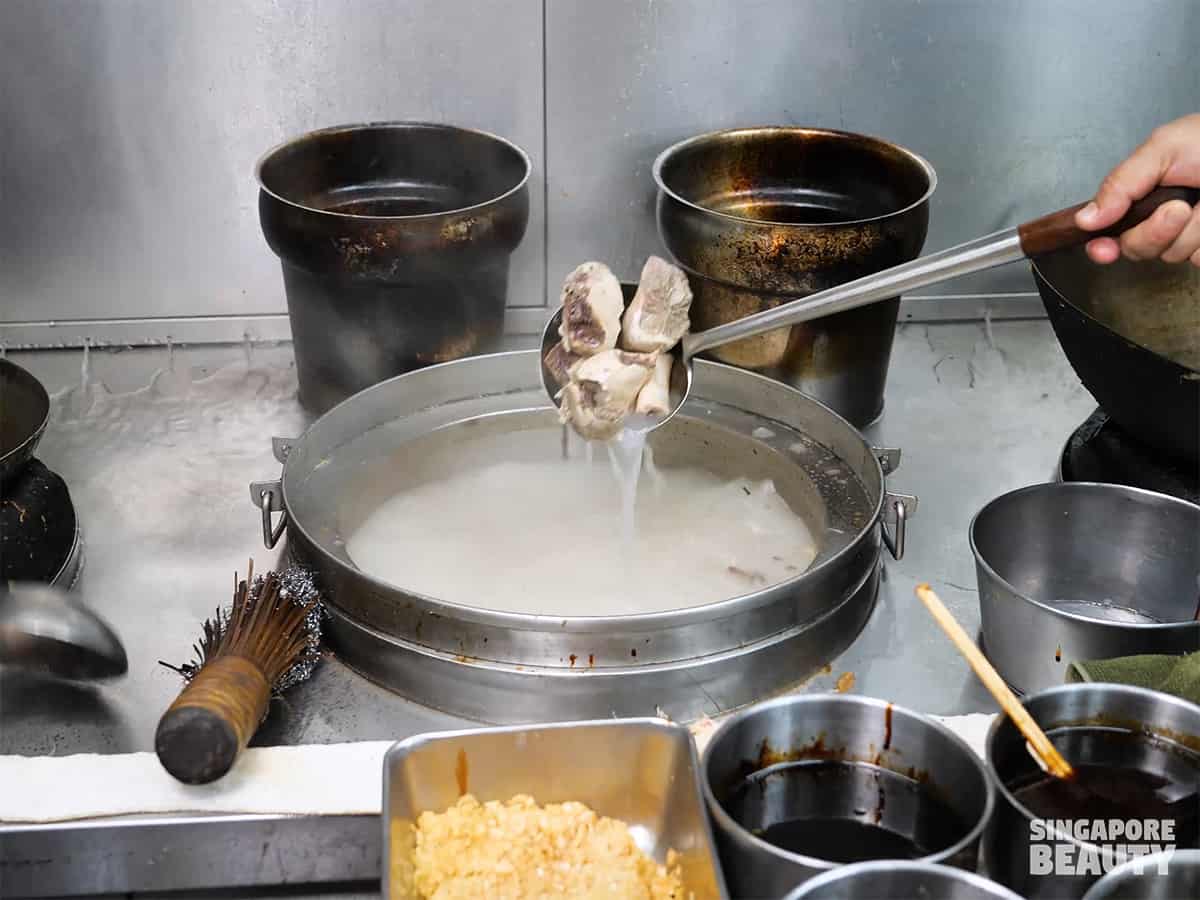 If you ever wonder why the broth is so tasty, here's their secret. It is made with broken pork big bones and some other ingredients for that rich bodied collagen like coloured broth.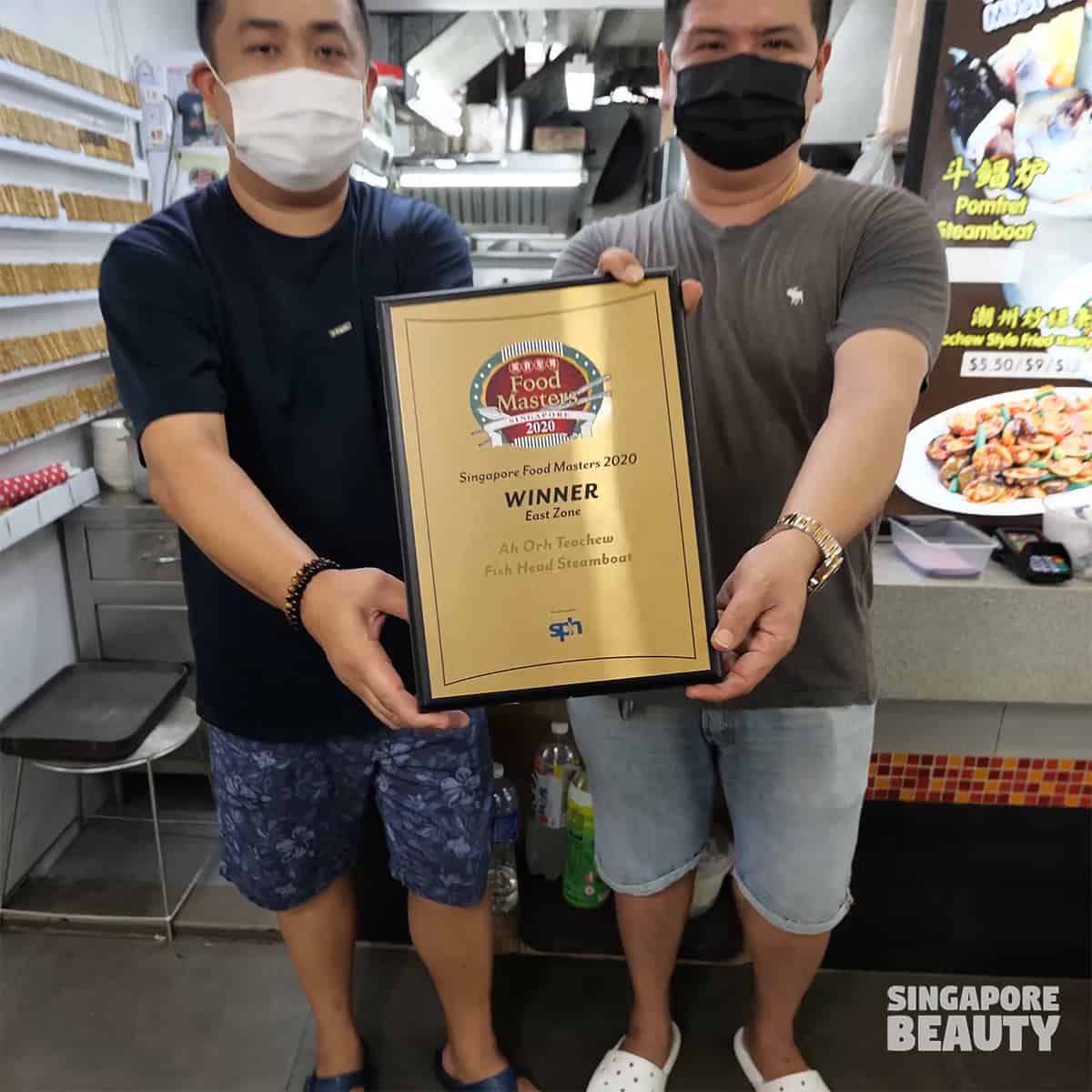 This award winning steamboat also has more than 52 types of Teochew style zi char starting from SGD 5.50 to complement the steamboat. They serves pretty affordable and value for money dishes according to their regulars.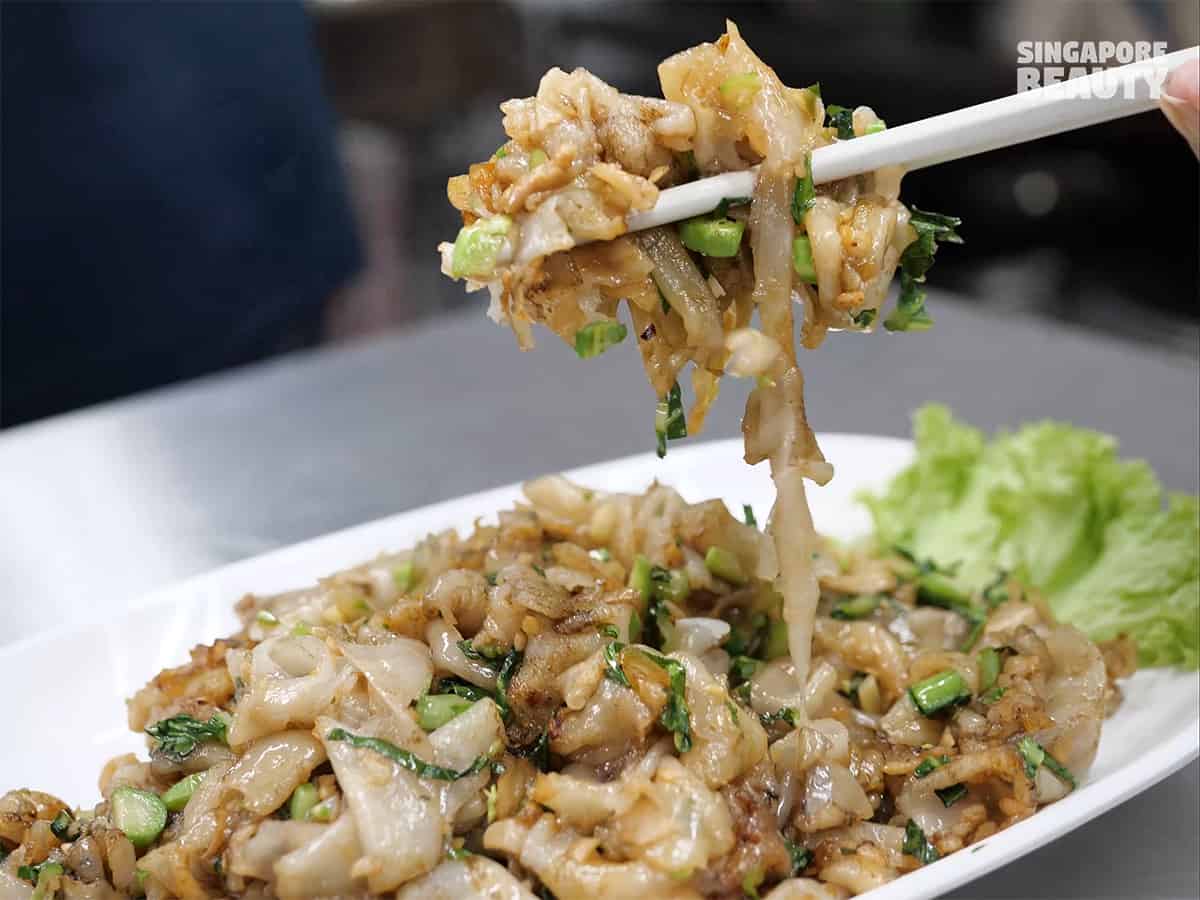 This is the Teochew style fried kway teow (from $5.50) with chopped kailan (a bitter sweet crunchy leaf vegetables) and chye poh (preserved radish). The kway teow (flat rice noodles) has a nice elastic texture with lightly char edges. You get occasion crunch from the kailan and sweet-salty kick from the chopped chye poh as you tuck into the fried kway teow.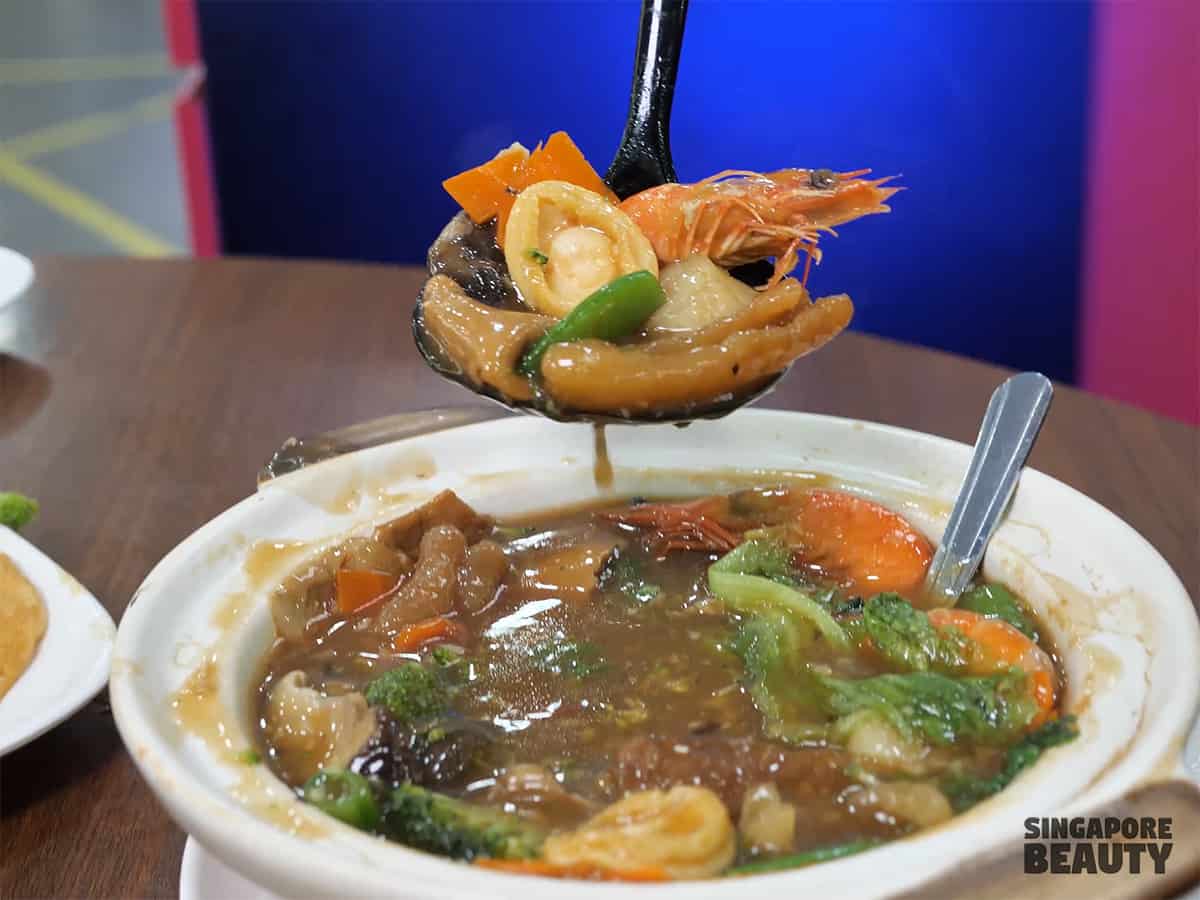 This is their seafood combo with premium seafood in a claypot stew style. It is a 5 in 1 seafood combo with baby abalone, prawn, sea cucumber, top shell, scallop glazed with umami shiitake sauce. Great for sharing with your love ones on a special occasion.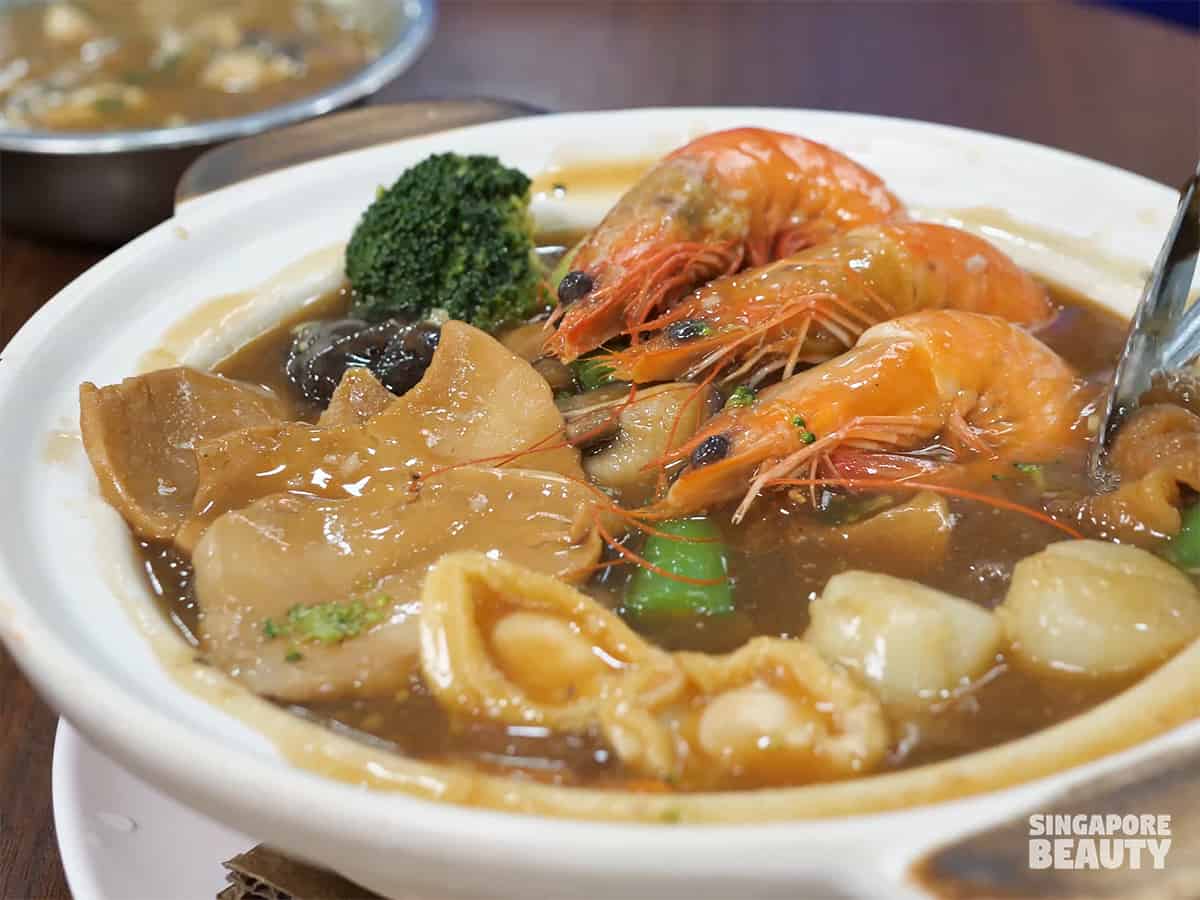 This is fast becoming one of Ah Orh Teochew Fish Head Steamboat signature dish to order for dine in regulars even though it is one of the newly added dishes. Premium seafood such as abalone, sea cucumber and scallops are one of the celebratory dish that is only available during Chinese Lunar New Year. Now, we can enjoy them any time at their outlet but with limited quantity daily.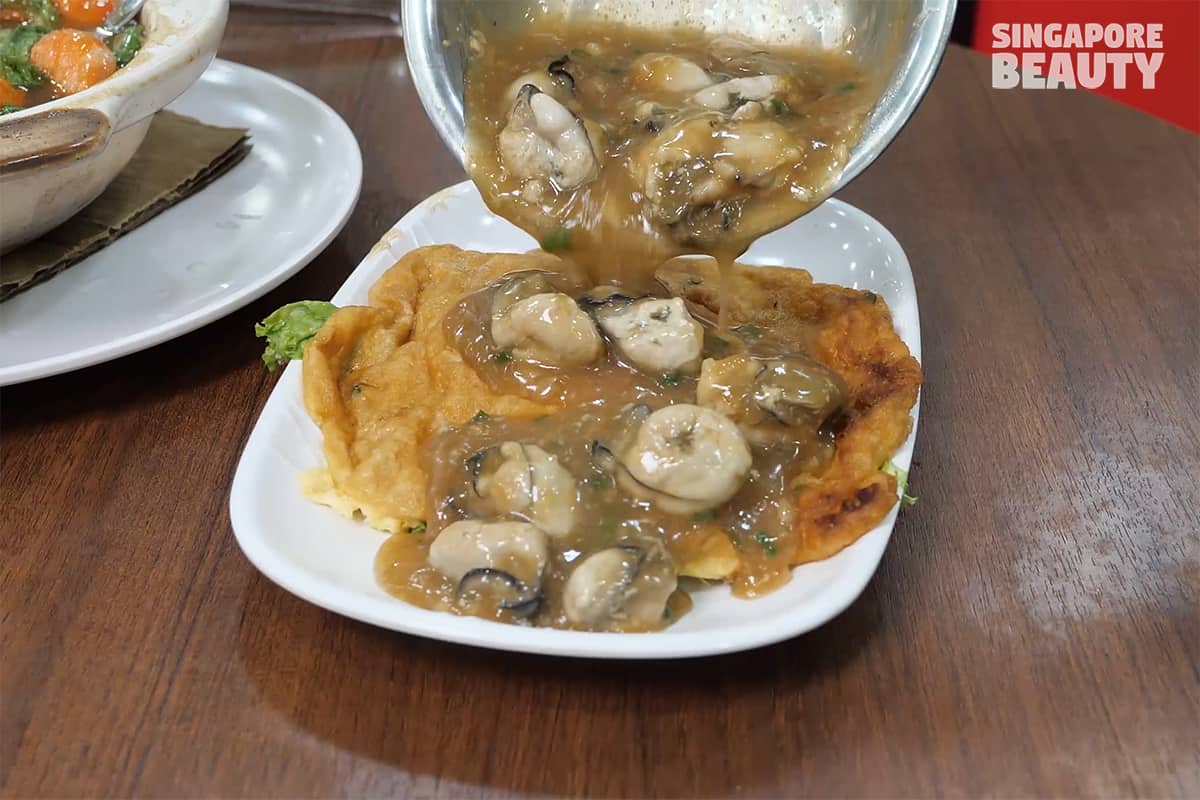 Oyster Omelette (from $13). It is a freshly fried fluffy egg omelette topped with a velvety oyster gravy that is bursting with umaminess.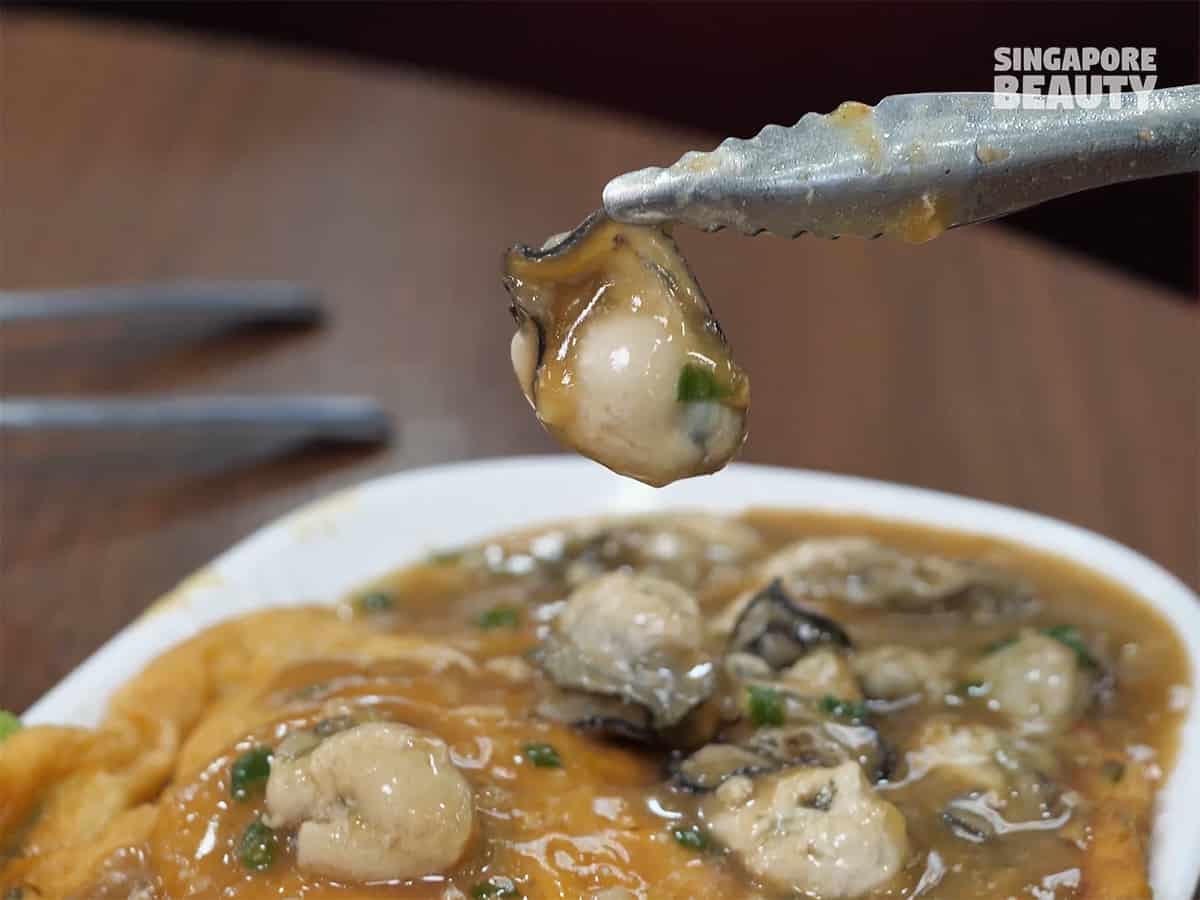 Check out these plump oyster that is bursting with creamy briny goodness once you pop them in your mouth.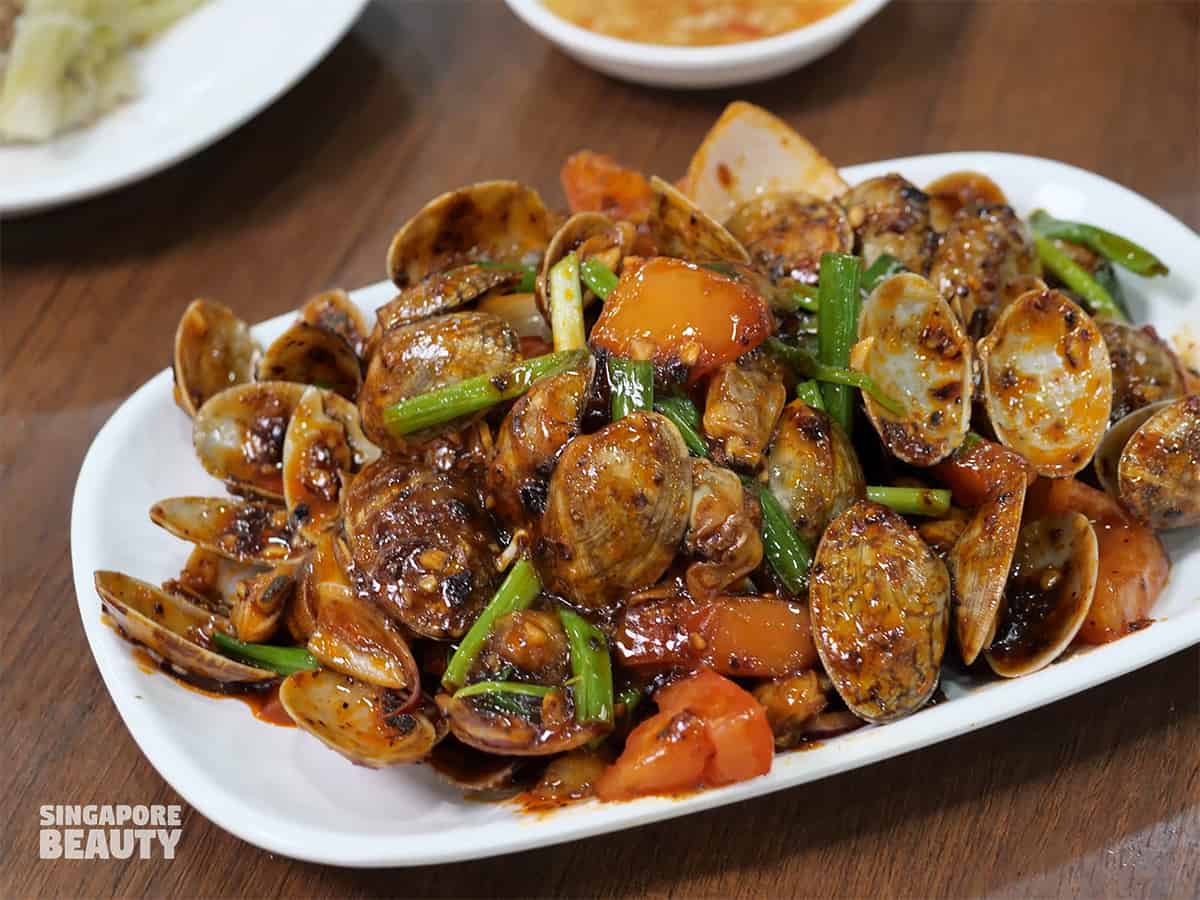 Sambal Lala (from$12) is stir fried with chilli paste and balanced with some tangy tomato chunks. The lala meat takes on a savoury, caramelised and spicy coat.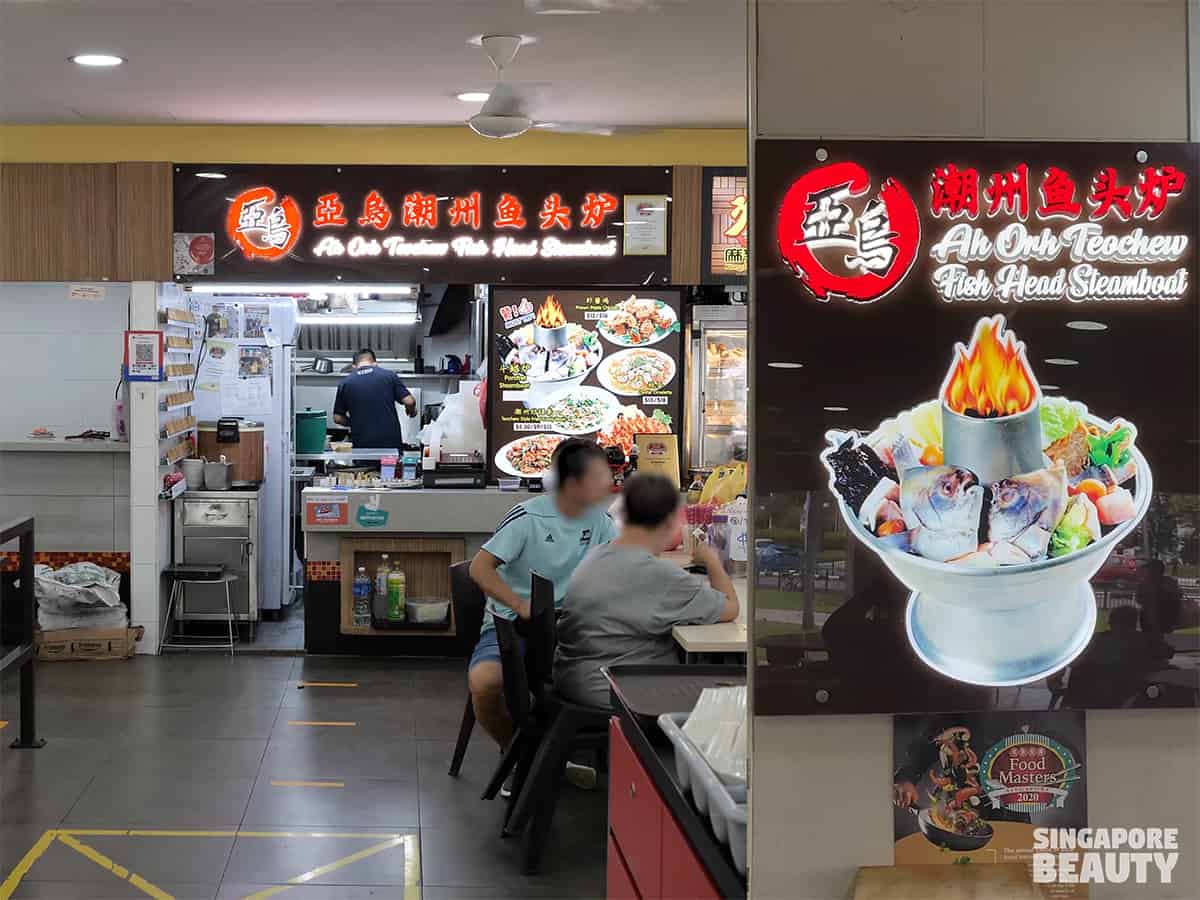 Head over to Ah Orh Teochew Fish Head Steamboat at Bedok Reservoir Road for the authentic Teochew Fish Head steamboat experience today. See you there!
Ah Orh Teochew Fish Head Steamboat Address:
739 Bedok Reservoir Road, Singapore 470739
Open daily 12 pm to 9 pm.
Brought to you by Ah Orh Teochew Fish Head Steamboat