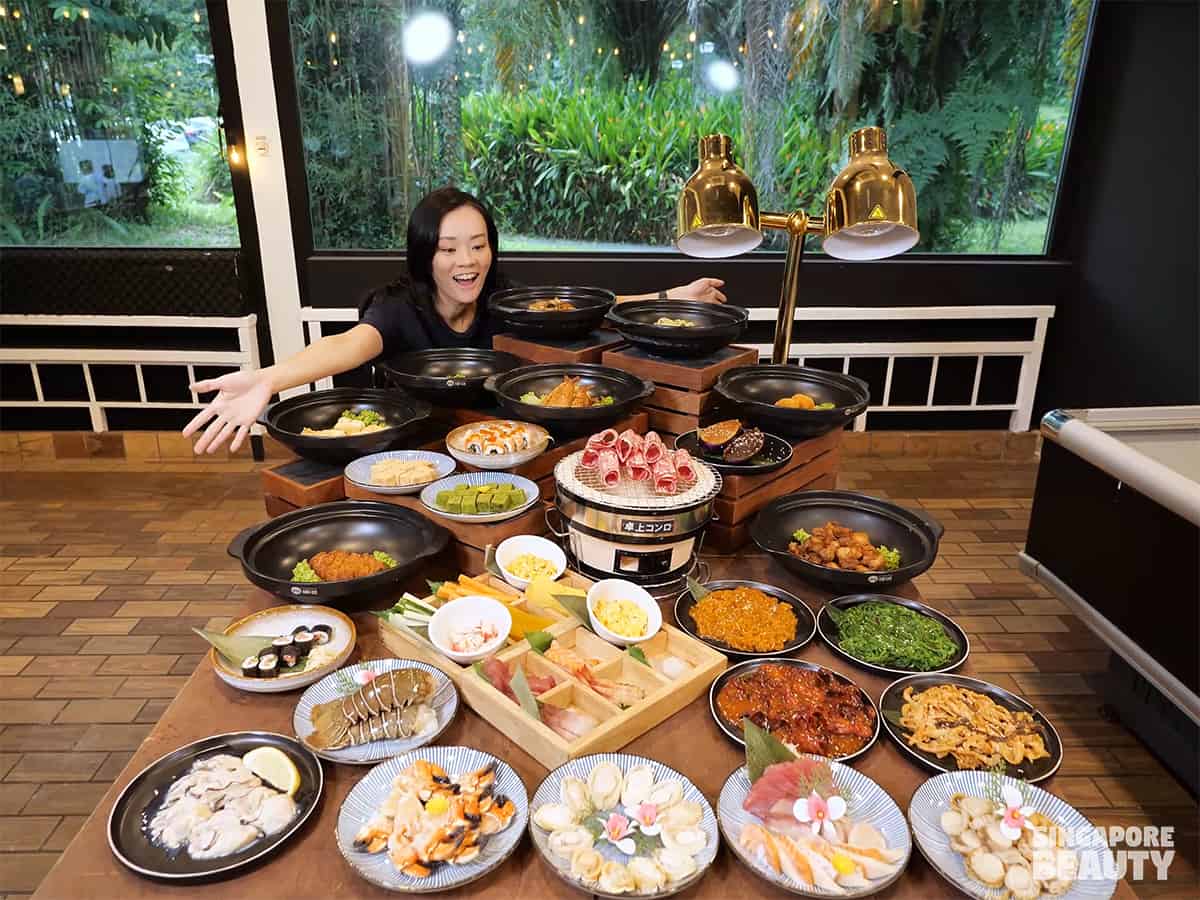 Kujaku Yaki is a new Japanese BBQ buffet restaurant with all you can eat abalone and sashimi. Enjoy appetisers, DIY handroll platter, Japanese street food,maki, sushi and ready to eat cooked food. In additional to these, a charcoal grill stove is also provided for some serious yakiniku. Choose from close to 20 cuts of meat of beef, chicken and pork for your grills. Enjoy the non-marinated meats with an array of in house handmade condiments to best enjoy the natural flavour of the meat. For those who prefer their meat marinated, they also have a wide choice of marinated meat to pick from.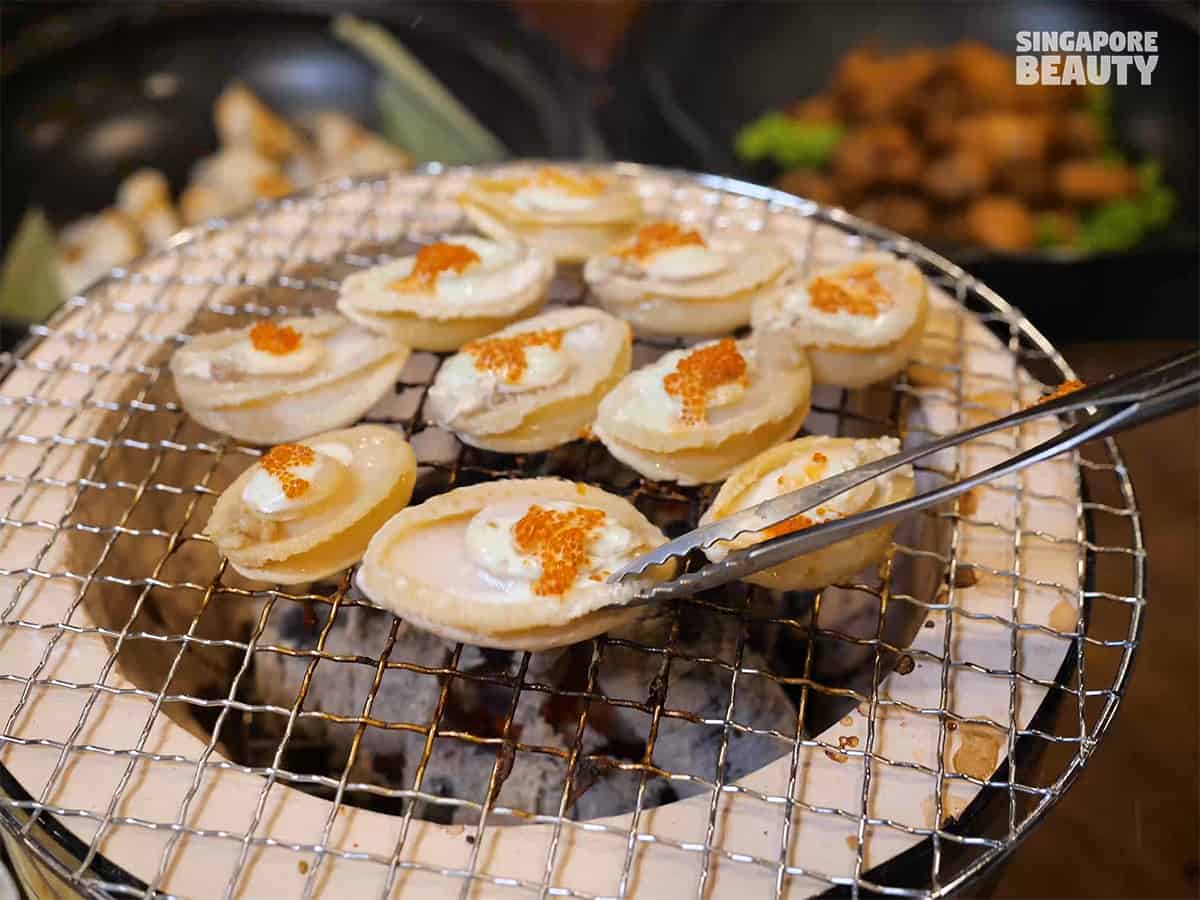 Kujaku Yaki Japanese buffet restaurant has also included free flow baby abalone in the buffet. You can enjoy these by lightly grilling them on the charcoal stove over low heat. These are prized delicacy that is served during Lunar New Year and to have them during a casual dinner is so rare. At Kujaku Yaki, they make your dreams come true, you can enjoy these to your heart's content. These are topped with tobiko mayo for a creamy briny pop to these succulent babies. As with Buffet, prized items might not be available, please contact the restaurant for the latest menu update.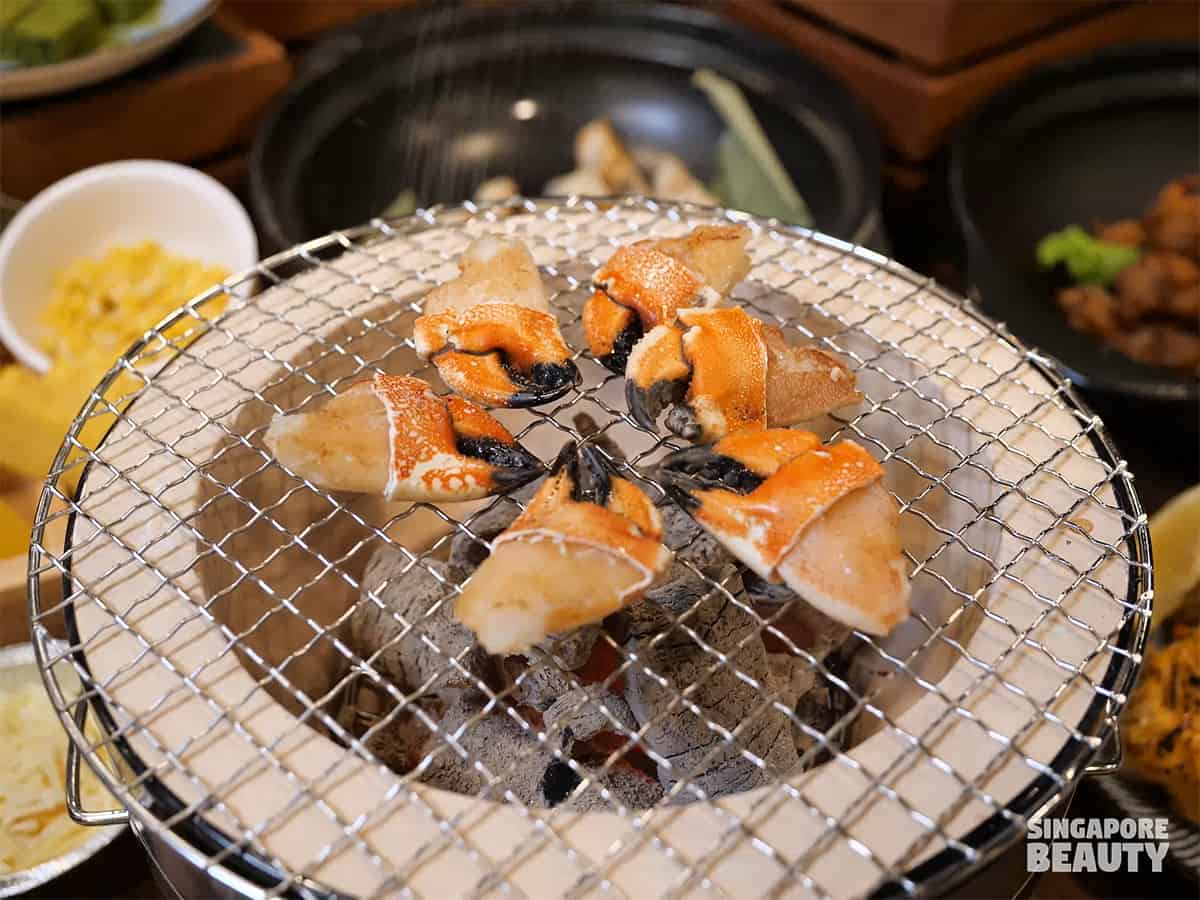 For each diner, you also get to redeem 6 of these precious stone crab claws as part of the buffet. Let these grill on the charcoal stove with a dash of salt to enjoy the natural flavour of the crab claws. The string like texture of the claws is going to leave you wanting for more oceanic goodness for this buffet.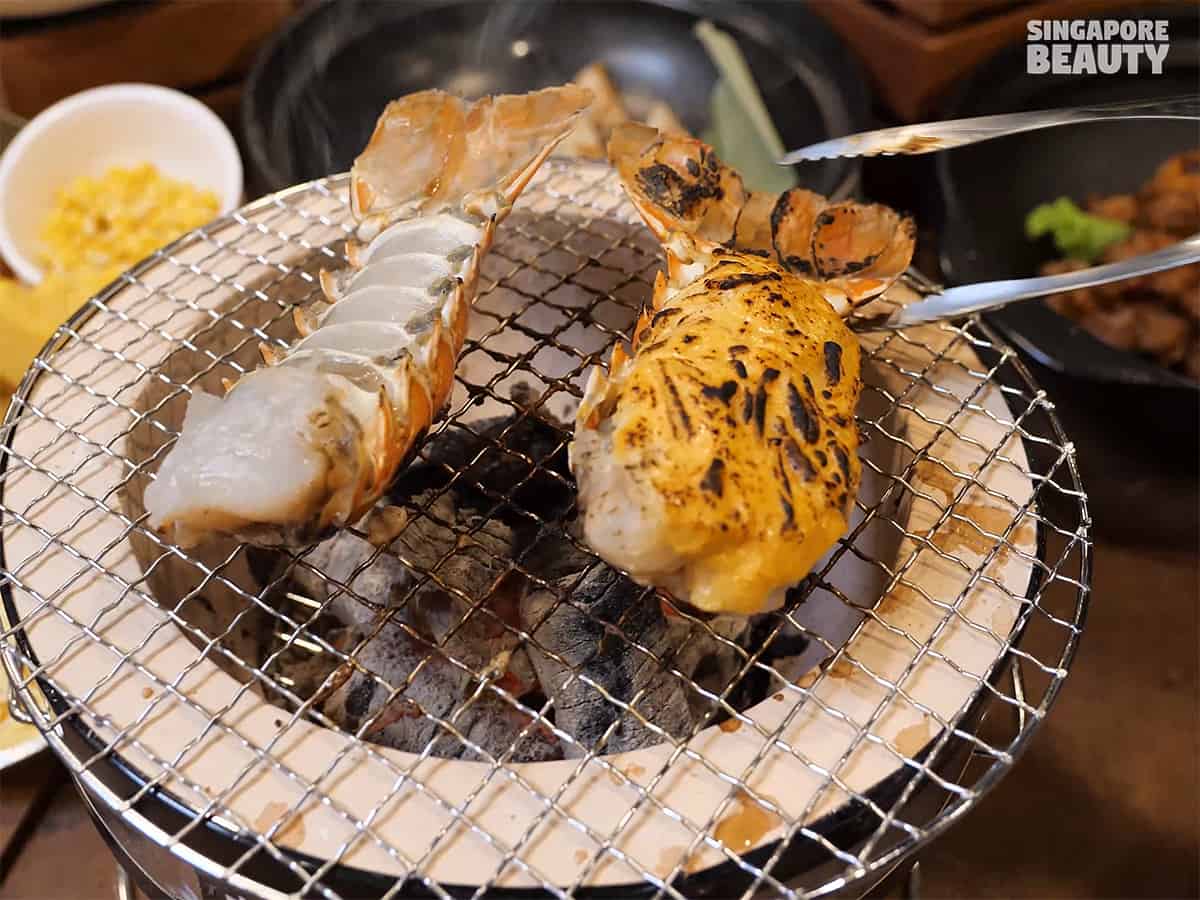 For those who want to elevate this Japanese buffet experience, you need to add on this whole lobster tail for only $10. Do note that this add on is only available during dinner and limited to one per diner. For $10 a lobster tail, this is definitely a steal for dine in. Enjoy these by grilling the tails with mozzarella cheese or mentaiko dressing from the condiments counter. These are good size lobster tails and a bang for your buck.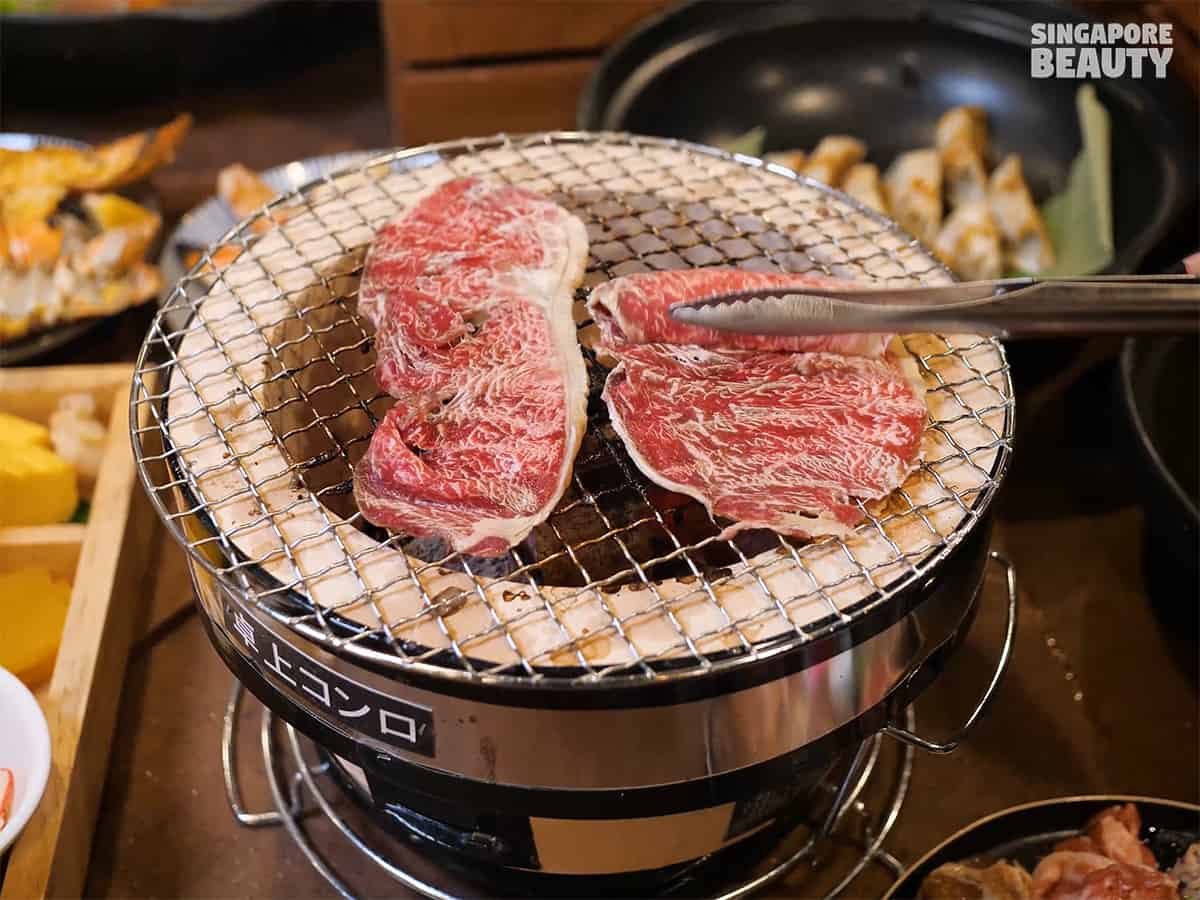 For Yakiniku buffet fans, grill all their premium cuts of beef, pork and chicken on this table top charcoal grill using binchotan. The meat cooked with charcoal has a unique smoky flavour to it and you can taste the natural flavours of these meats. This is where you can get the authentic experience of yakiniku. Check out the marbling on these premium cuts of meats.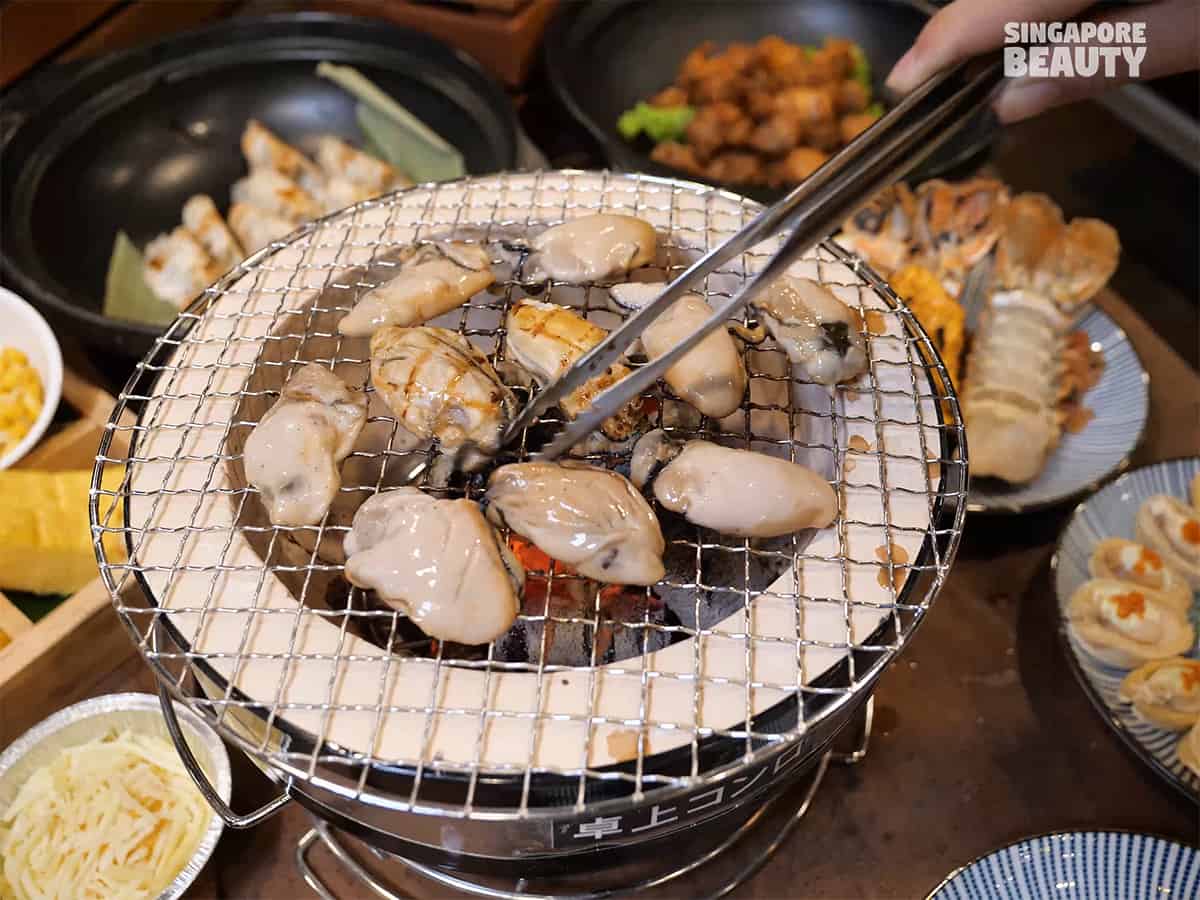 Kujaku Yaki also included a buffet line of assorted seafood aluminium boat for you to pick from. The menu includes chanko clams, buttery sake razor clam, oyster meat, sea snail, sukiyaki boiled hotate and more.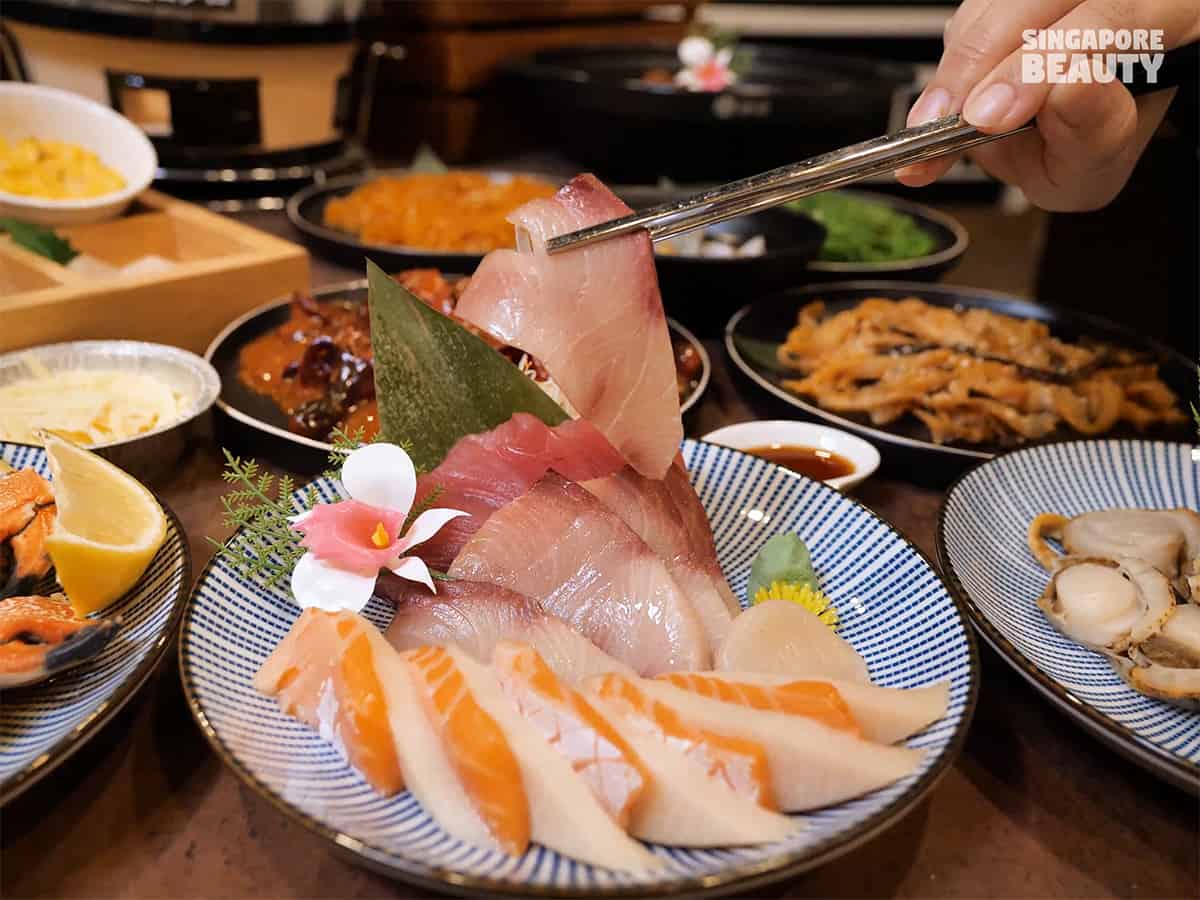 Indulge in different types of sashimi such as freshly cut salmon, swordfish, yellow tail, tuna, whole scallop and amaebi with tail on. Best way to enjoy these is with a dip of shoyu and a tiny bit of wasabi. This is the sashimi buffet you have been waiting for!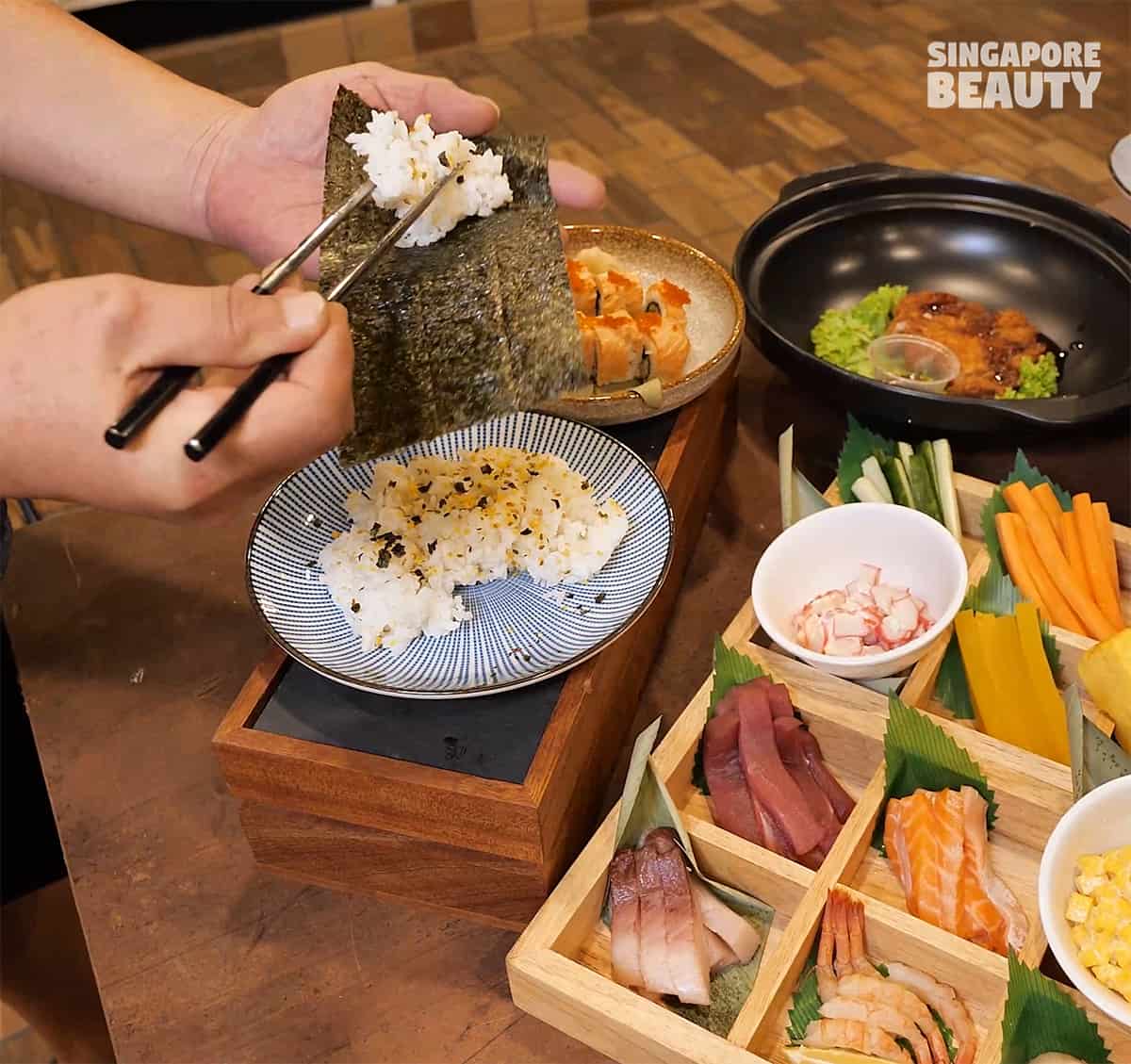 Get the special platter of DIY handroll served to you as a starter. The platter comes with rice with furikake, seaweed, radish, cucumber, carrot, sashimi, crab mayo, corn mayo and tuna mayo. Make your very own customised handroll by adding your preferred ingredients. The myriad of texture of the sashimi with greens makes this an enjoyable and fun treat with the hand-on roll.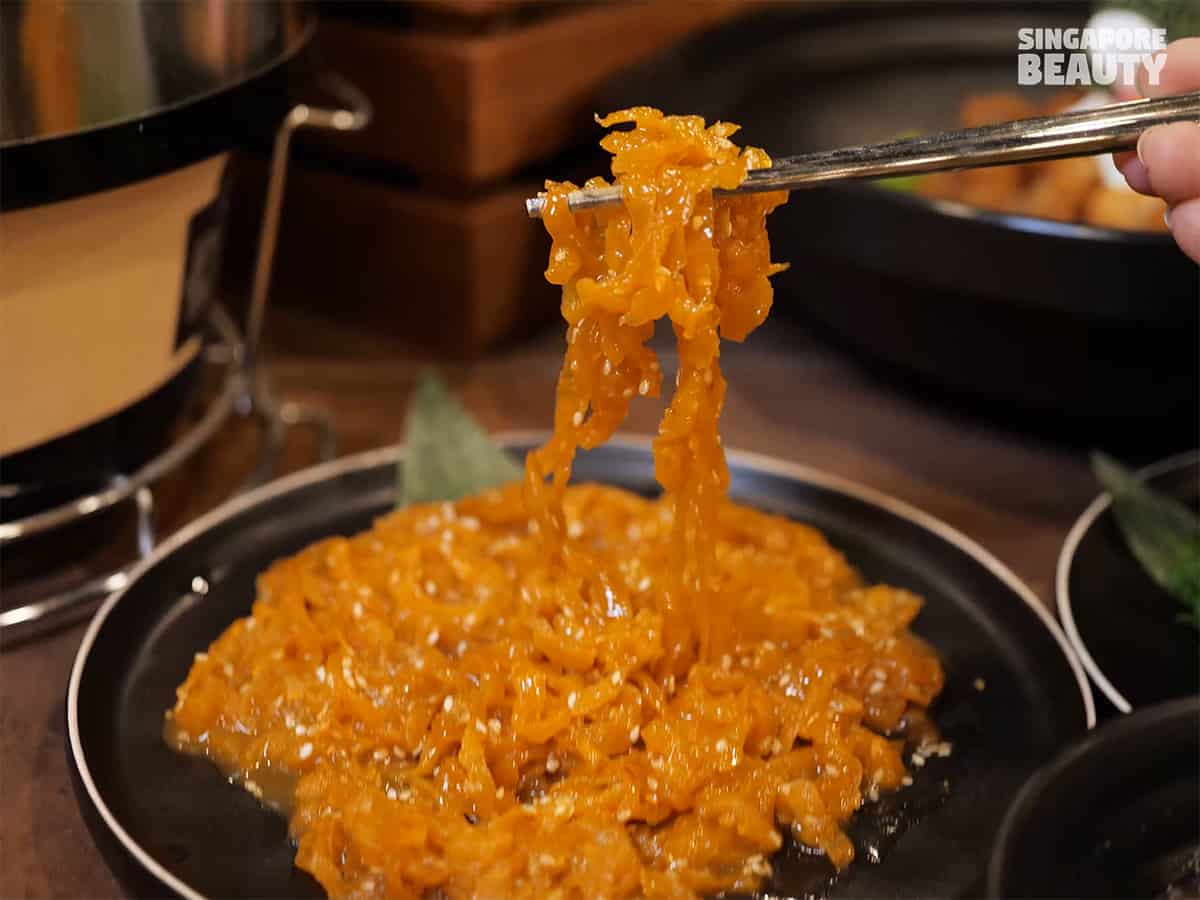 Kick start your buffet with some chilled appetisers such as chukka wakame, hotate, idako, chilled tofu, soba noodles and cocktail prawns.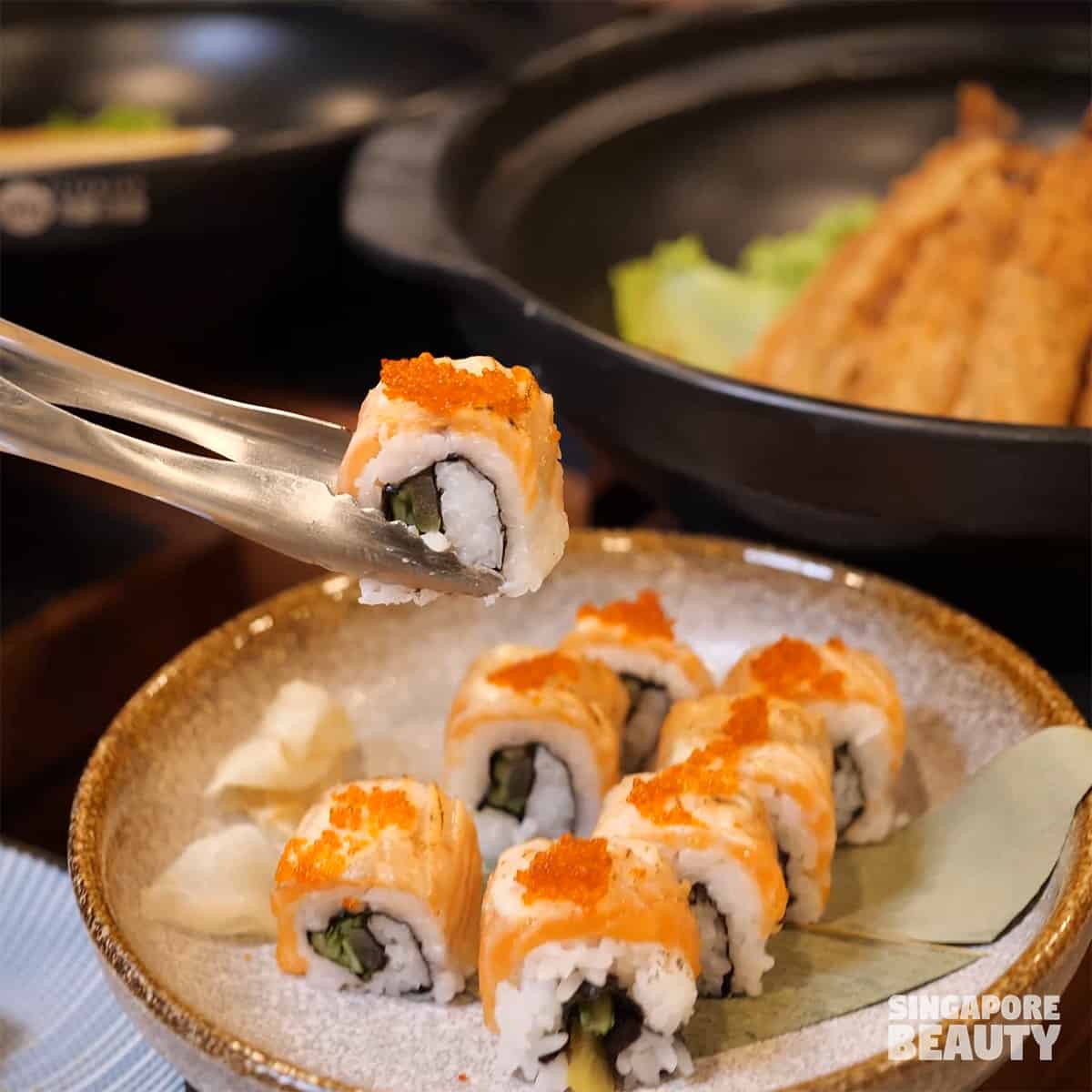 Get some lovely carbs with their handmade maki, sushi, udon, steamed rice, yakisoba and garlic fried rice. These maki are on rational basis including salmon maki with shiok sauce, ham maki with sweet teriyaki and more.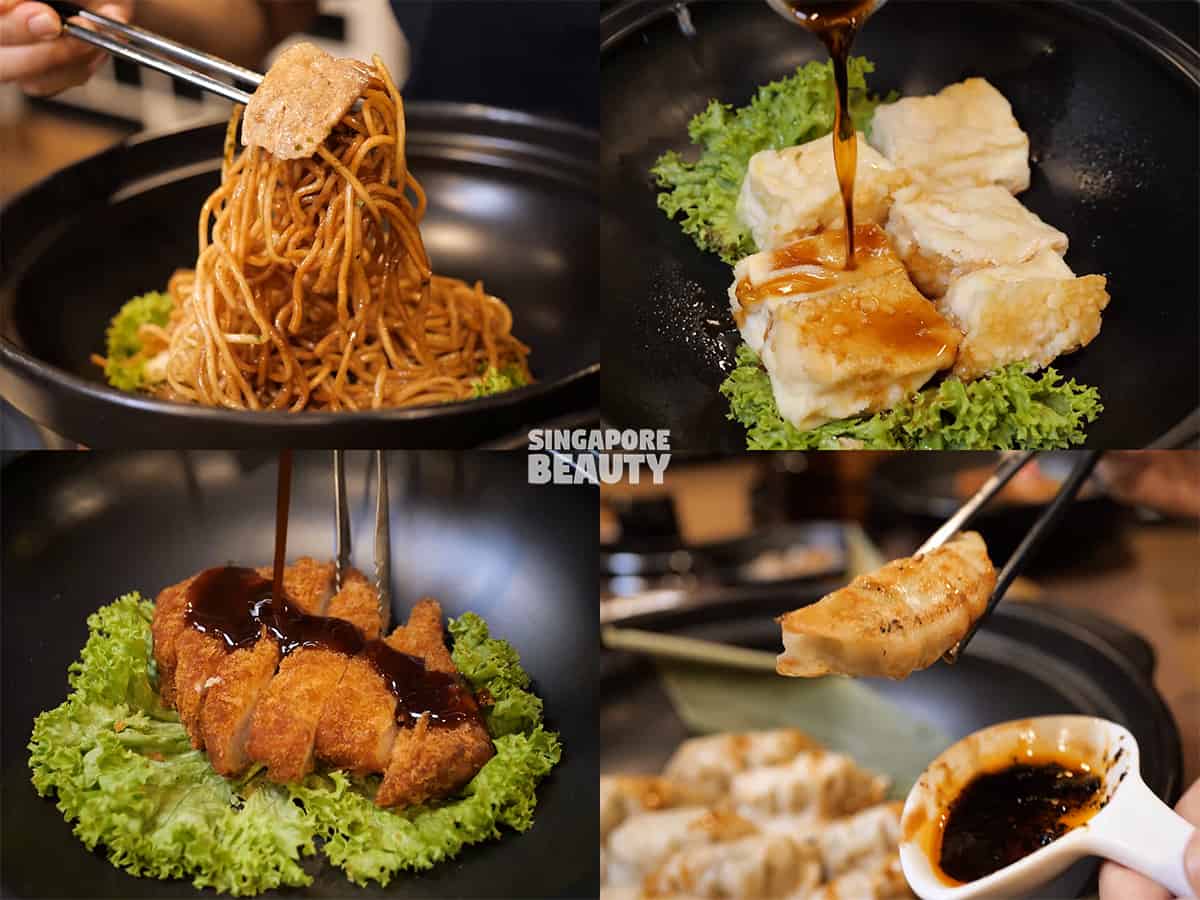 There are a good hot station of cooked Japanese food such as chawanmushi, clam soup, miso soup, karaage, gyoza, pork katsu, deep fried ebi, corn croquette and crispy scallop.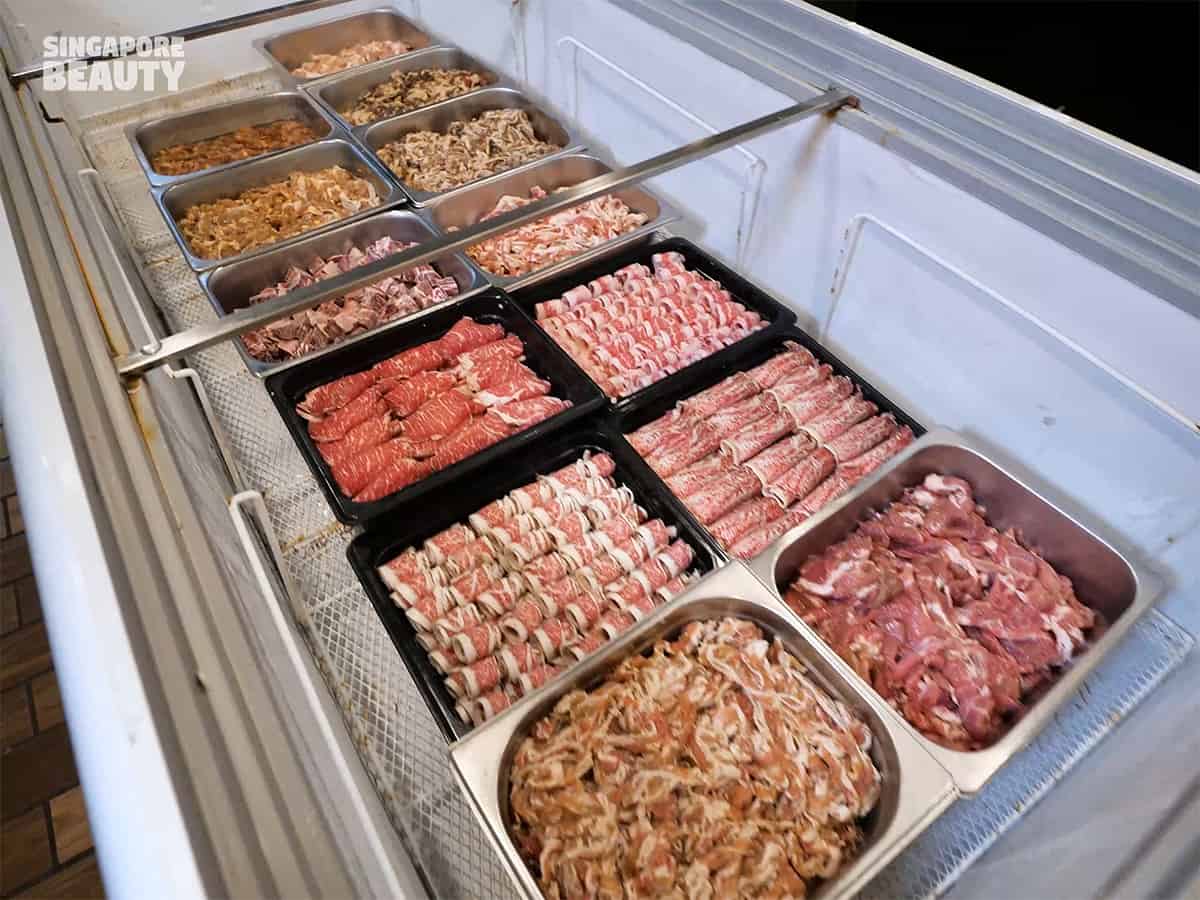 Take your pick from this meat bar of marinated and non-marinated meat. Enjoy your very own yakiniku meat buffet with free flow premium meat such as wagyu cubes and black pork. Their meat selection includes wagyu beef cubes, brisket, short plates, flaps, tripe, striploin, marinated chicken with Japanese garlic, teriyaki, shoyu sake, volcano dressing and more. Marinated pork is also available in various Japanese marinade.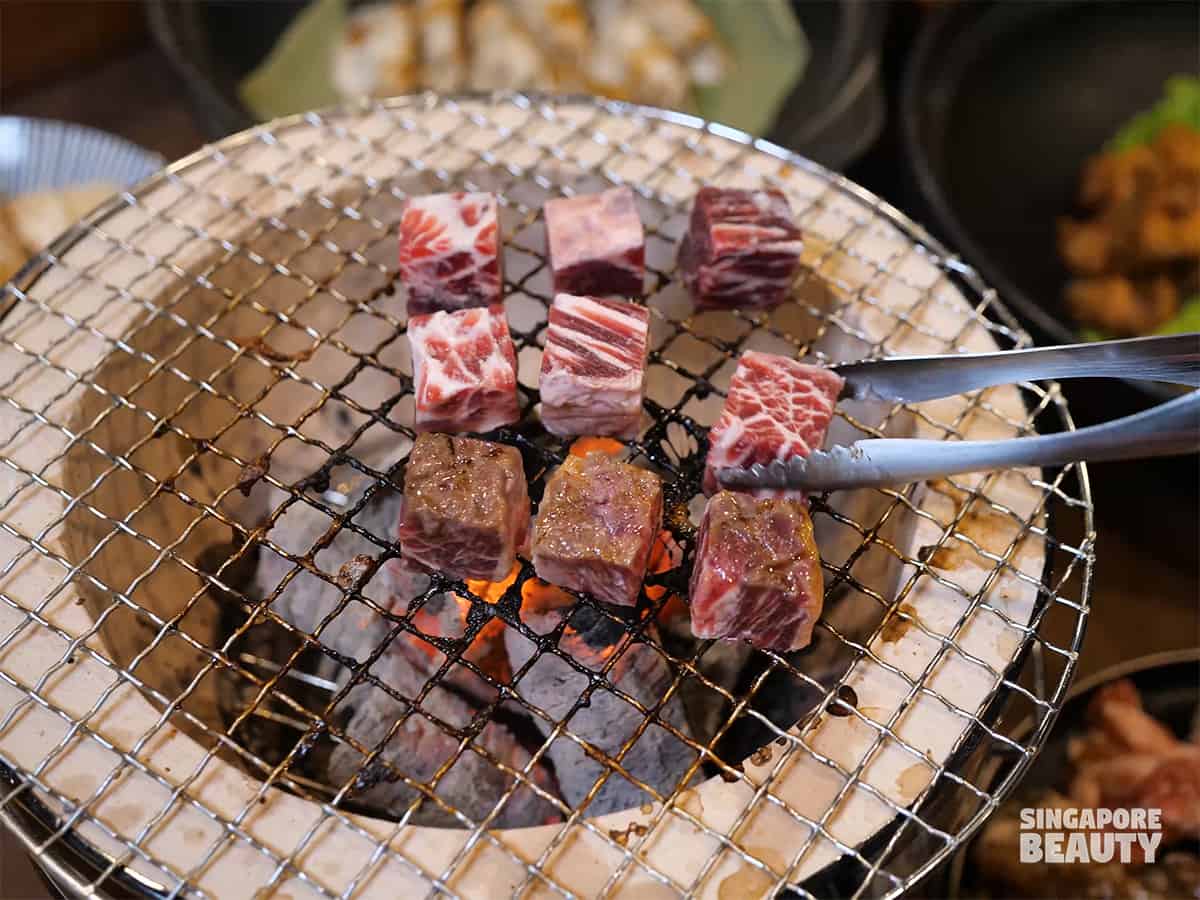 This is one of the must try wagyu beef cubes. The cubes are laced with fats that melts when grilling. Moist and tender glazed by its own melty fats when cooked.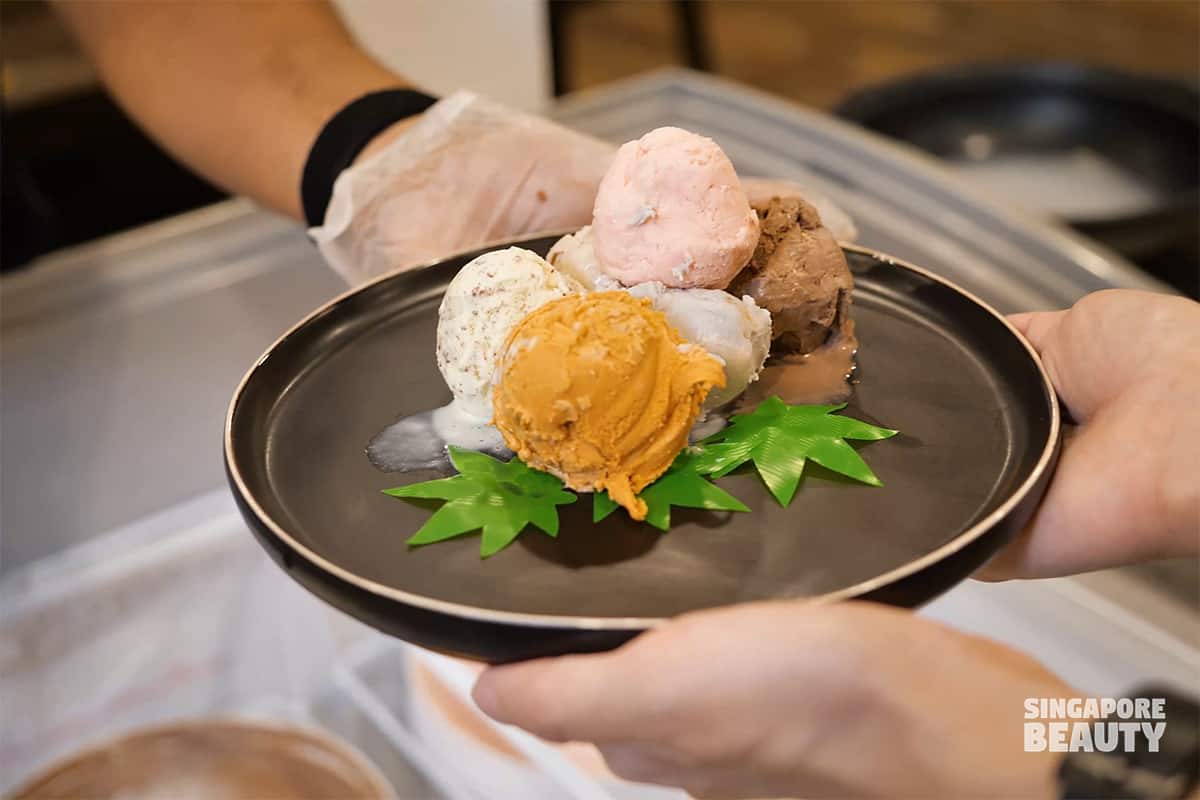 End the meal on a sweet note with some ice cream in assorted flavours. Add some mocha cubes for extra chew and texture. Ice cream is available in 6 flavours on rational basis such as strawberry, chocolate, rum and raisin, vanilla, Thai milk tea, coconut, taro, sweet corn, double chocolate, durian and green tea. Drinks such as iced green tea are included as part of the buffet.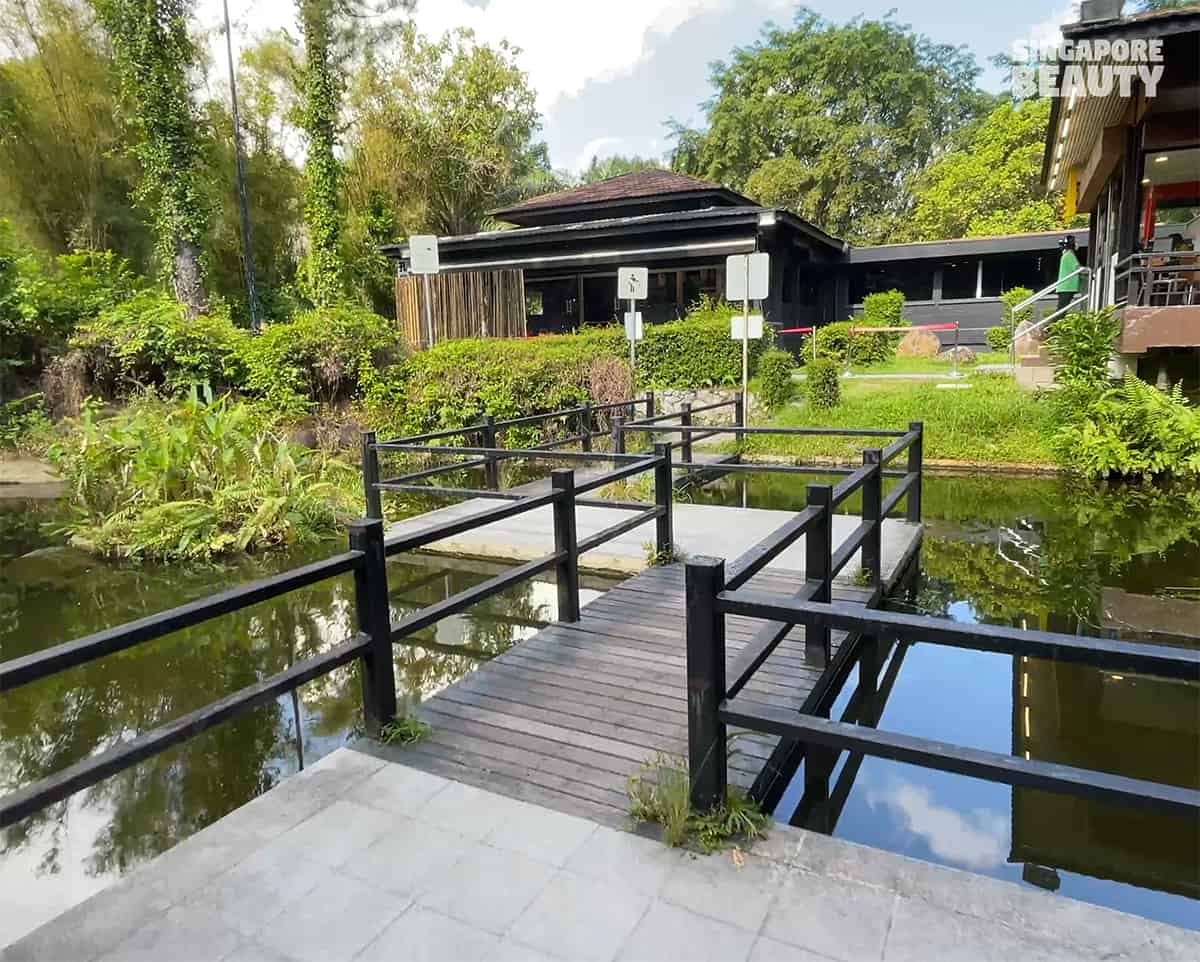 There are outdoor and indoor seating for this buffet. Set in a lush Japanese style landscape garden setting amidst rich vegetation and surrounded by a koi pond and a winding bridge.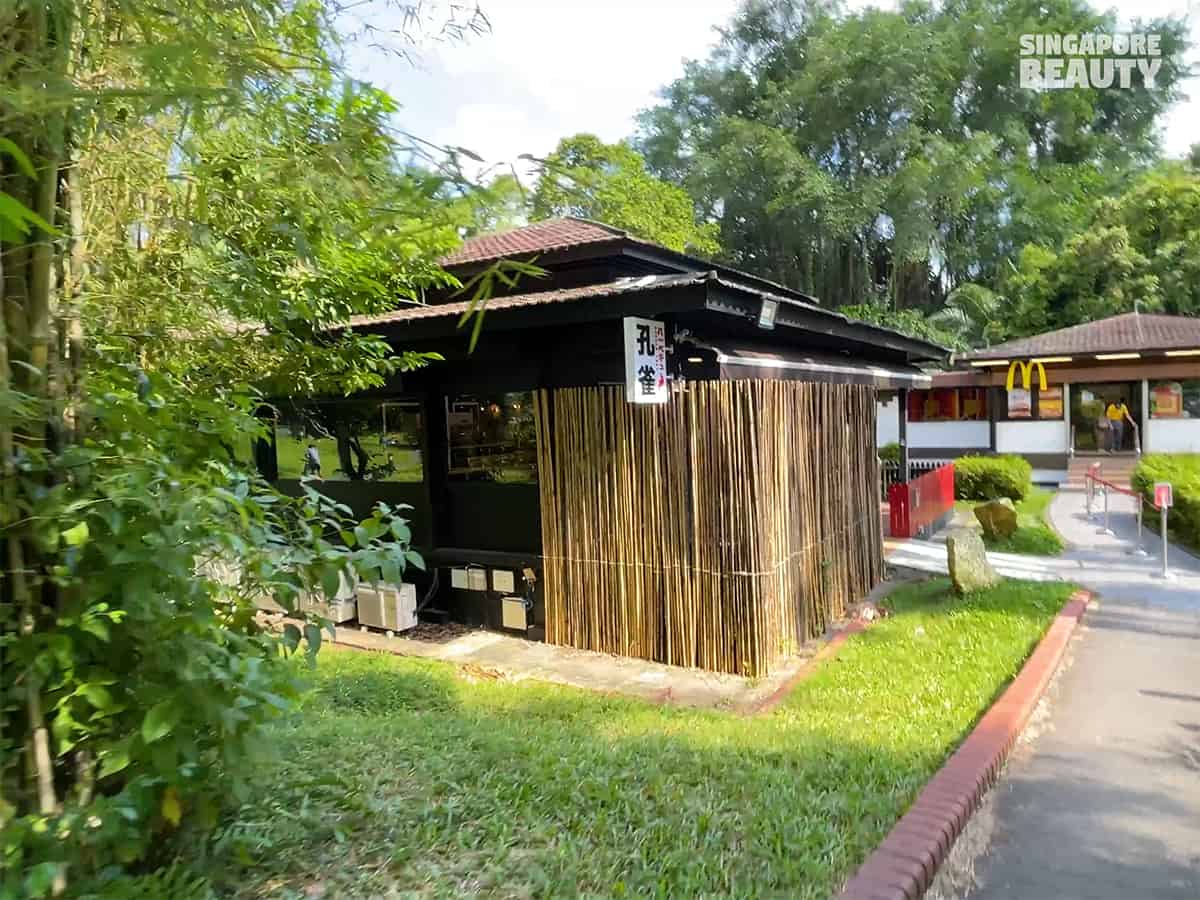 Kujaku Yaki is a restaurant with an all in one Japanese buffet with unlimited yakiniku meats, seafood, Japanese cooked food, street food, sashimi, maki, sushi, appetiser and dessert. They are open for lunch and dinner daily. Located at Queensway with adjacent open air car park, see you there!
Address of Kujaku Yaki:
580 Queensway Road, #01-02
Singapore 149066
Relocated to:
8 Port Rd, Singapore 117540
Free parking & shuttle bus
Kujaku Yaki Buffet Price
Lunch (Mon-Sun) Adult : $38++ ($44.72 NETT), Senior : $35++ ($41.19 NETT), Kids (7-12) : $28++ ($32.95 NETT)
Dinner (Mon-Thu) Adult : $48++ ($56.49 NETT), Senior : $45++ ($52.96 NETT), Kids (7-12) : $31++ ($36.48 NETT)
Dinner (Fri-Sun) Adult : $56++ ($65.91 NETT), Senior : $53++ ($62.38 NETT), Kids (7-12) : $ 39++ ($45.90 NETT)
Top up $10 ($11.77 NETT) to get 1 lobster tail. Only applicable for dinner.
Kids 6 years and below dine free!
Time limit
1-3 pax 100mins
4-5 pax 120mins
For reservation call: 81802370
Their menu has changed, special items shown here might not be available, please contact the restaurant for the latest menu update.
Brought to you by Kujaku Yaki