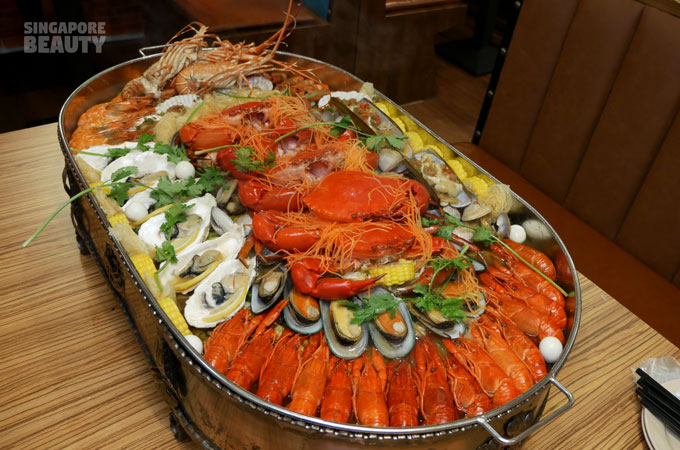 At Jiu Gong Ge hotpot (九宫格火锅), they serve King size Seafood Platter. This is the place for double celebration for Spring and Valentine day.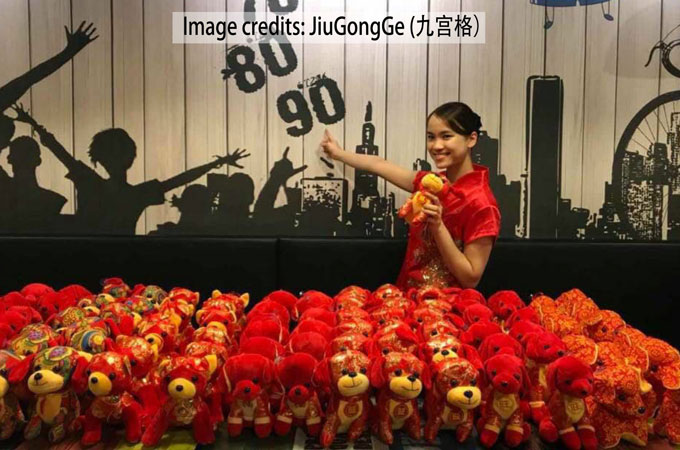 Feast, Sing and get a prosperity dog to bring home with a seafood platter ordered (limited to one per table), whilst stocks last.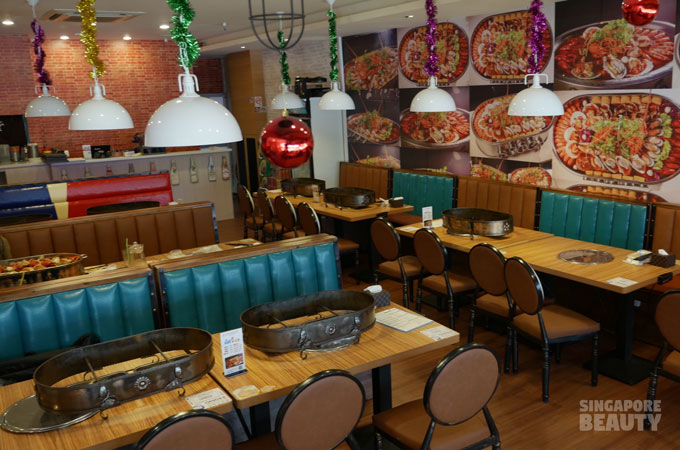 The seafood joint has a modern industrial vibe to it with brick wall wallpaper and vintage theme furniture. Cushioned bench settee and good size tables. Comfortably seated, you do not have to wait long to be served the piping hot seafood platter.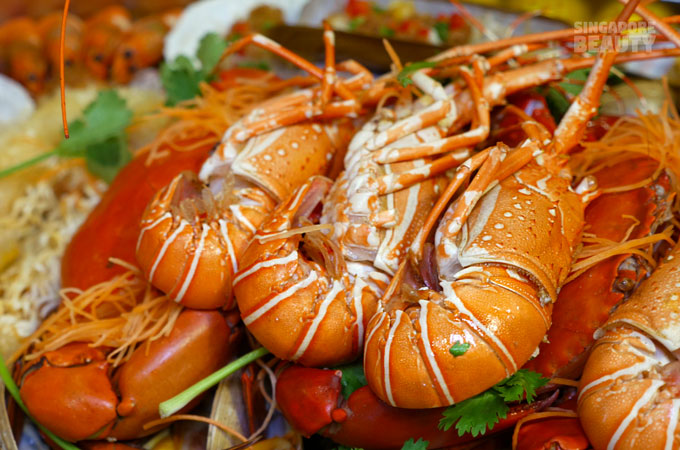 Served on a large platter with warmers – are treasured hauls from the sea. The highlights of this feast are the lobsters and mud crabs.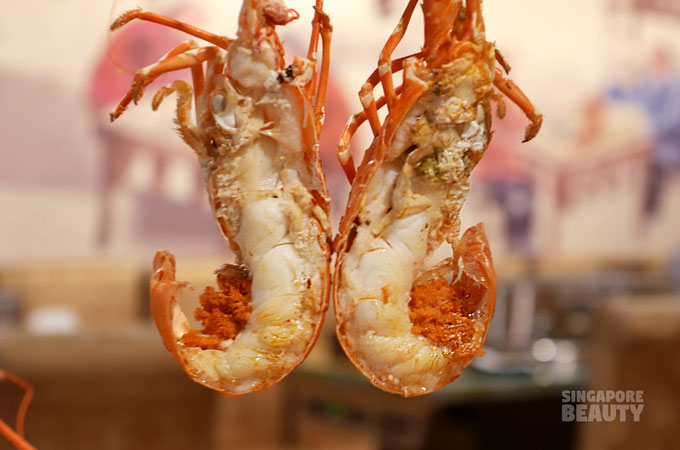 These mid size lobsters are firm and succulent.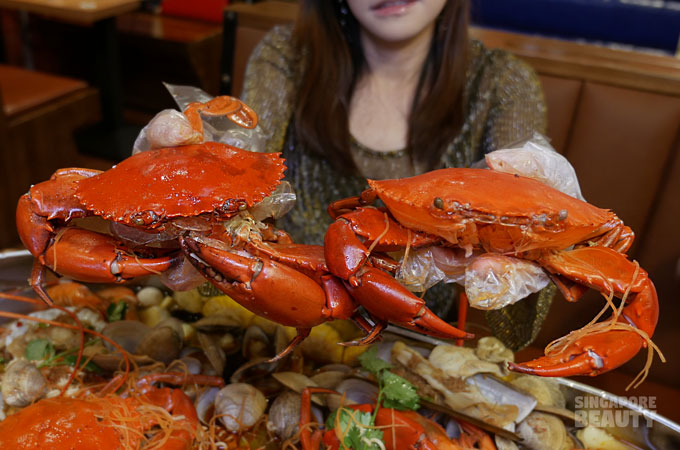 Look at the size of the claws! Mud crabs packs a punch with their firm and meaty claws.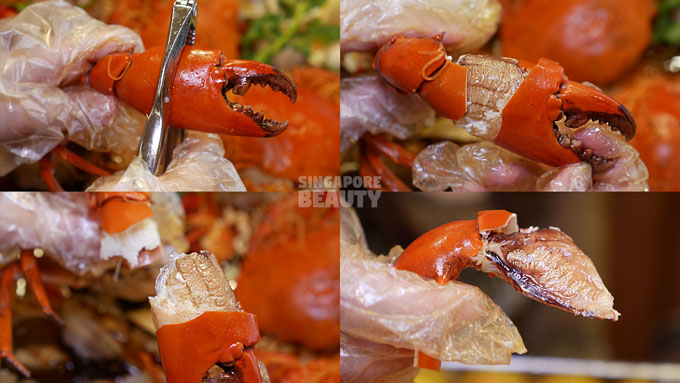 Go for these if you love fleshy claws. These are not roe crabs but the claws are crowd pleasers. Delicious!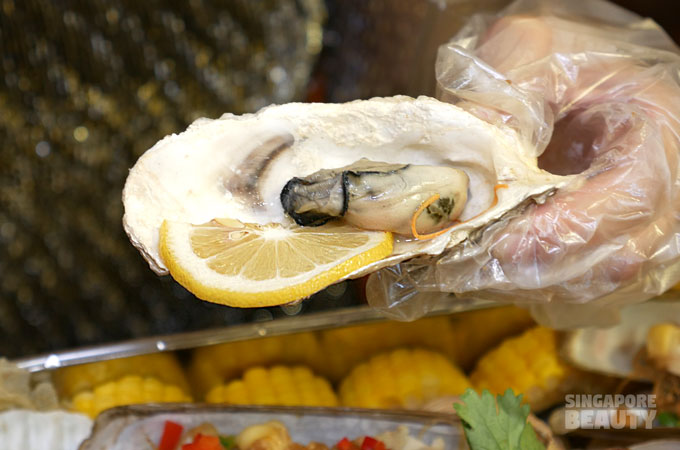 Oysters are of a bite size, plump and creamy with a dash of lemon.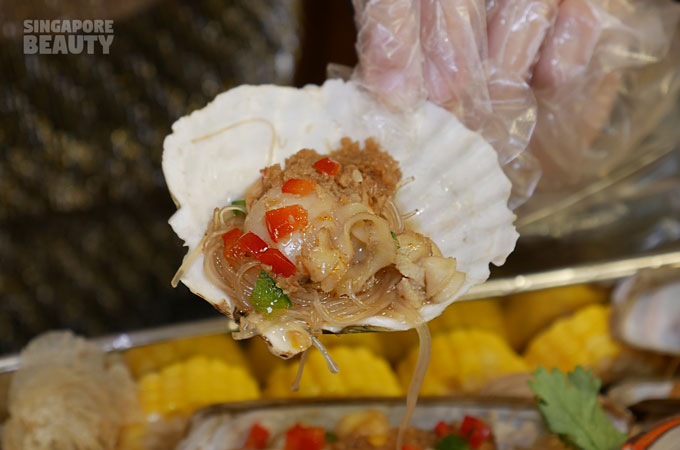 Half shell scallops – topped with flavourful garlicky glass noodle- are soft and chewy. Slurp the briny juice of the scallop infused with strong garlic flavour in the shell.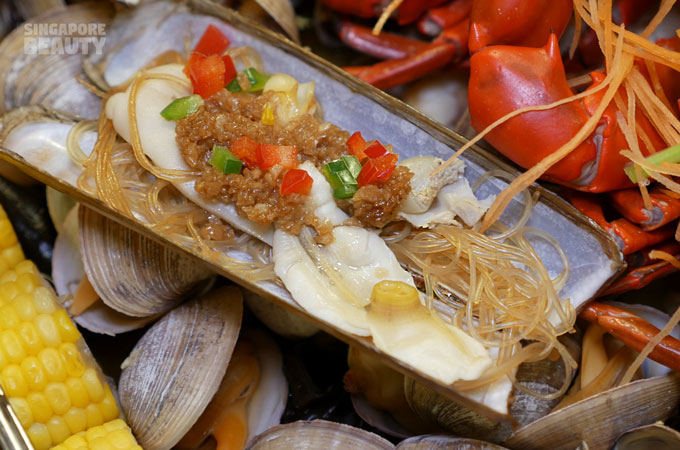 Bamboo clams with a punch of sautéed chopped garlic, pepper chilli and glass noodle. The glass noodle will slide down your throat with the briny juice of the bamboo clam. These bamboo clams are tender and delightful.
Soft and tender clams bathing in a pool of Mala broth.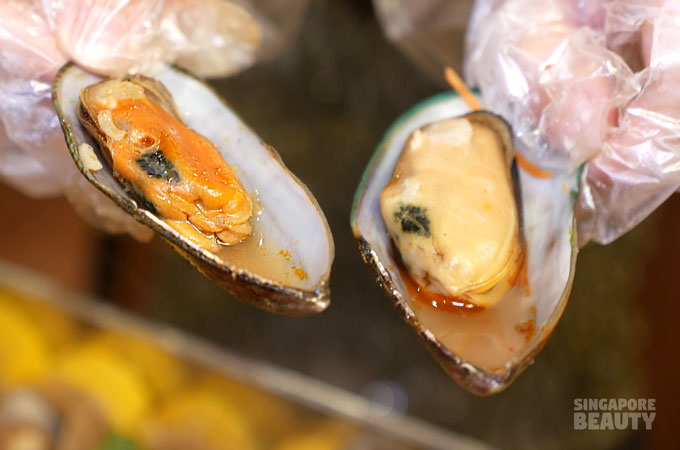 Mussels – good size-are sweet and of a custardy texture.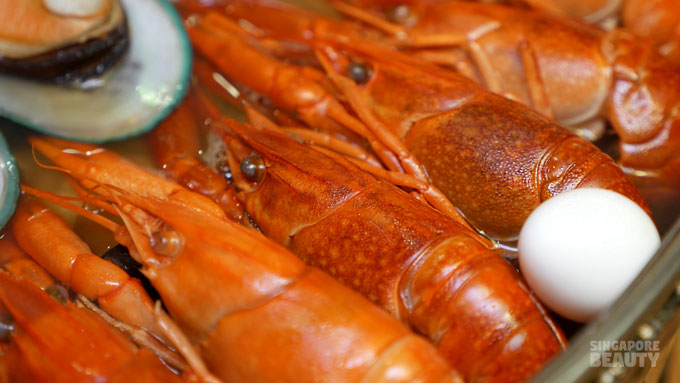 Crawfish – extremely flavourful morsel of flesh in tight armour. These crawfish are best eaten with the creamy quail eggs.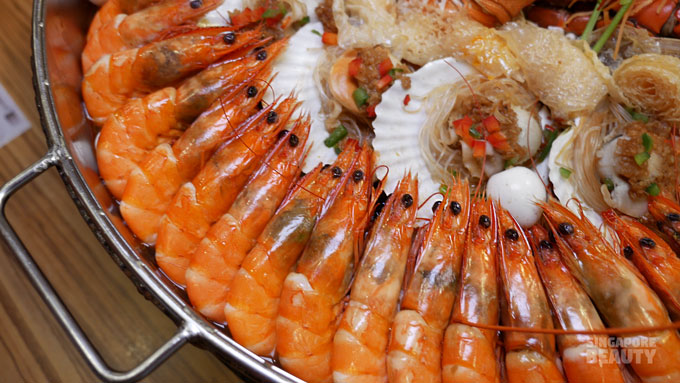 Pair these prawns with the white cabbages, fried tofu skin and black fungus for that extra crunch.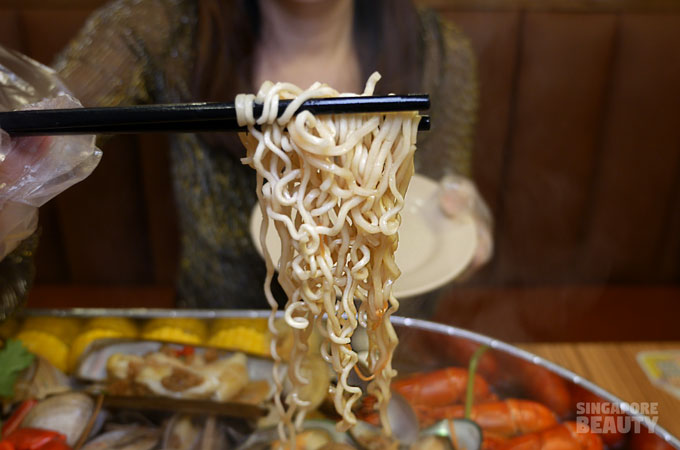 The noodles are springy and flavourful, soaking up the goodness from the Mala gravy and briny seafood juice. I love the sweet young corn cobs to complement the savoury seafood.
The XXL seafood platter ($238) is huge and great for sharing for 7-8 pax. I must admit their seafood platter is a steal for the value in terms of presentation and quantity.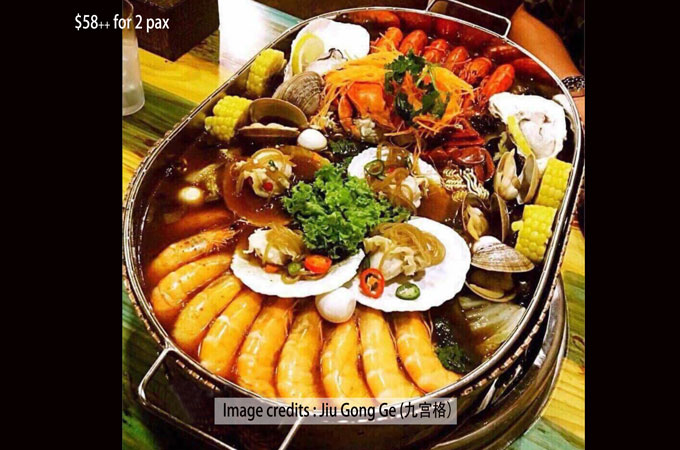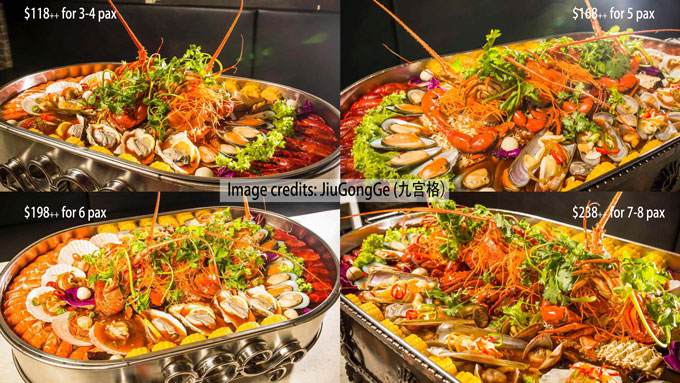 They also serve seafood platter at $58++(2pax), $118++(3-4 pax), $168++ (5pax), $198++(6pax). Do check with them what items are available for different sets. For a limited time only, Like & Share their facebook page to get 20% discount! *T&C at end of post.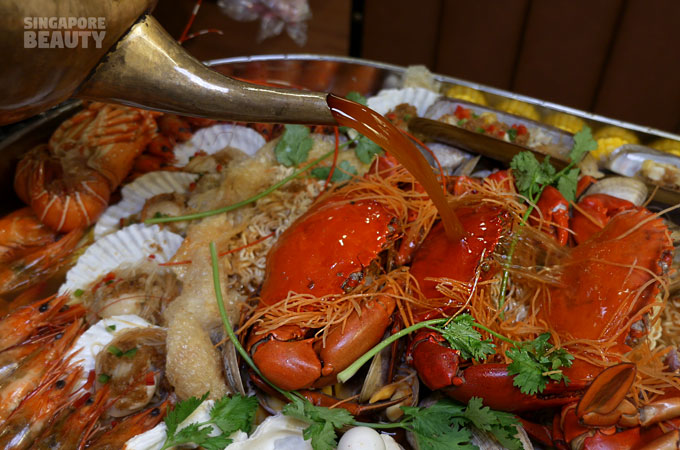 The Mala broth is addictive and always piping hot! Unlimited broth refill, served atop 4 warmers. Be cautious, otherwise you may burn your tongue with the hot Mala broth and seafood.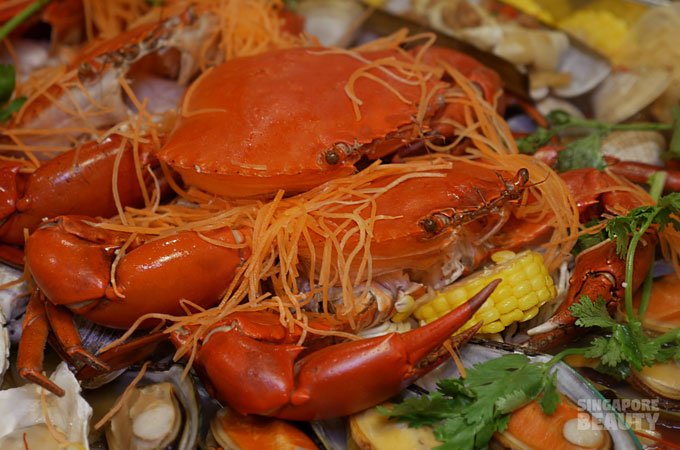 Valentine day is around the corner, time to bring your date to Jiu Gong Ge hotpot (九宫格火锅) to feast on their seafood platter and ….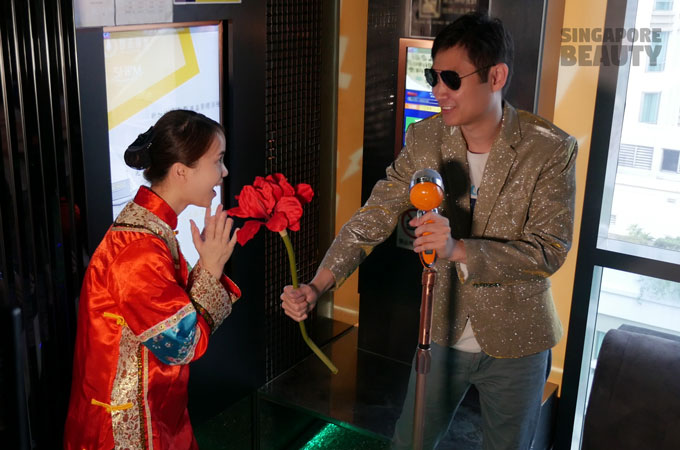 Get 50 % off your KTV room rates and head charges!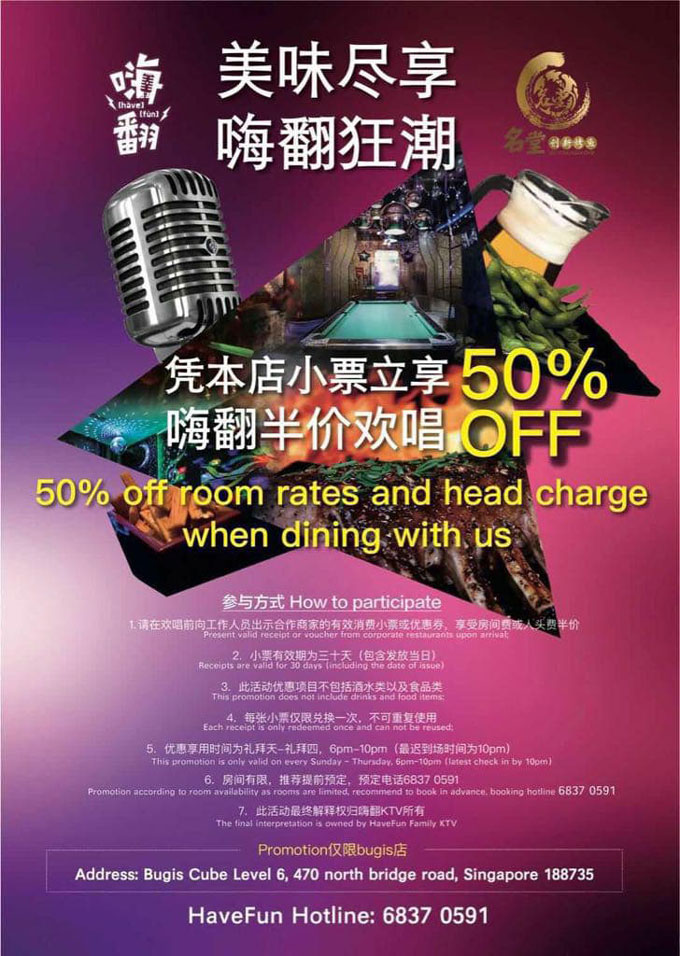 Here are the Terms and conditions for the 50% off KTV* for every seafood platter ordered from Jiu Gong Ge hotpot (九宫格火锅). T & C applies.
A great venue for hosting parties and celebrations!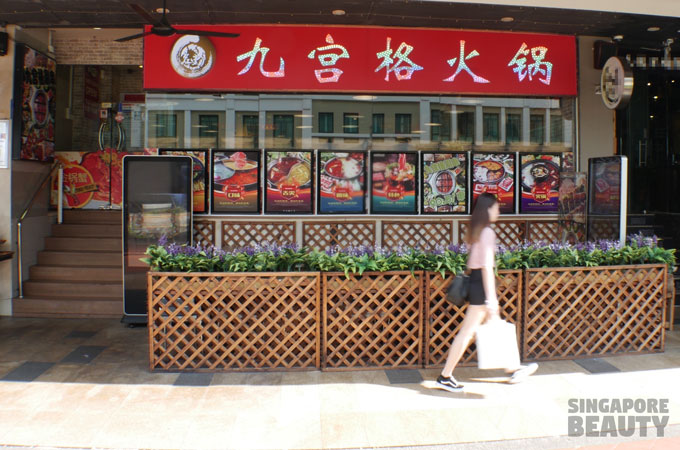 Besides seafood platters, Jiu Gong Ge hotpot (九宫格火锅) also serves hotpots and grilled fish. This place is great for large gatherings or small intimate dining.
Make your reservation at Jiu Gong Ge hotpot (九宫格火锅) now for your Chinese Lunar New Year reunion dinners and Valentine date!
*Promotion: Like & share九宫格火锅 facebook page to enjoy 20% off seafood platter, valid from Monday to Friday, excludes Eve (CNY) and Public Holidays, not valid in conjunction with other ongoing promotions. Promotion ends on 31 March 2018.
Location:
470 North Bridge Road #01-02/#01-03/#01-04 , Bugis Cube, S188735
Operating Hours:
Open 11.30 am to 2am Daily
Reservation:
63383405
Brought to you by Jiu Gong Ge