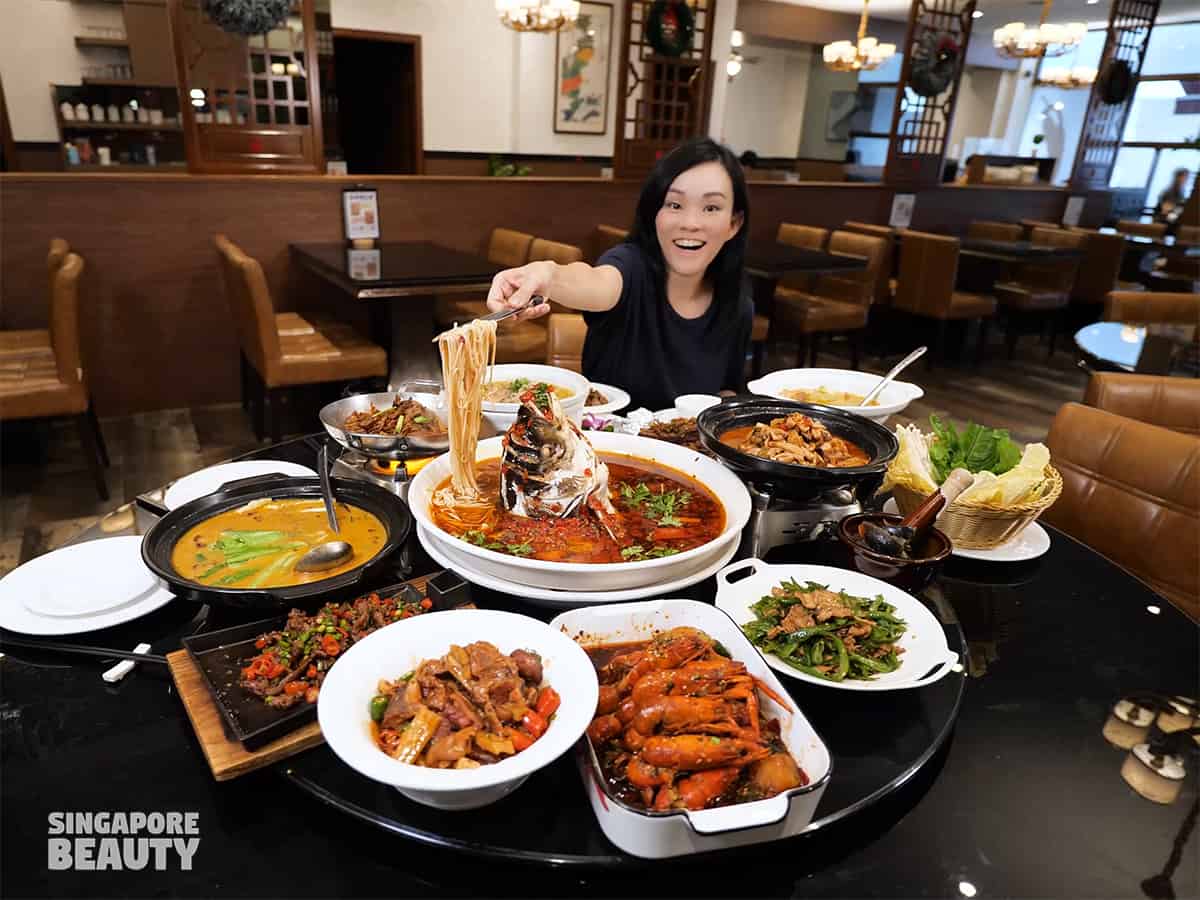 Hunan Cuisine Restaurant (密斯湘菜馆) has been serving Hunan style food in Singapore since 2009 for more than 10 years. Hunan style food is known for their spicy, sour and dry spiced pot dishes. They are also known as Xiang Cai "湘菜" in mandarin which is reflected in the restaurant name. You can be assured you have come to the right place to try Hunan dishes.
Hunan Cuisine Restaurant (密斯湘菜馆) is popular for their Chinese feast with close to 100 selections. Showcasing the top 10 famous Hunan food in this restaurant – Fish head with chopped chilli, spicy numbing crawfish, hot pot frog, sour spicy chicken gizzard, braised chicken with soup, beef in sour soup, pot stewed treasures four in one, Homemade preserved egg with chilli, Hunan style fried pork and wind-cured ham hotpot. They also have other popular dishes such as Hot shovel cumin beef, cumin pork ribs, bamboo shoots stir fry with bacon pork, pig trotter with lotus roots and more.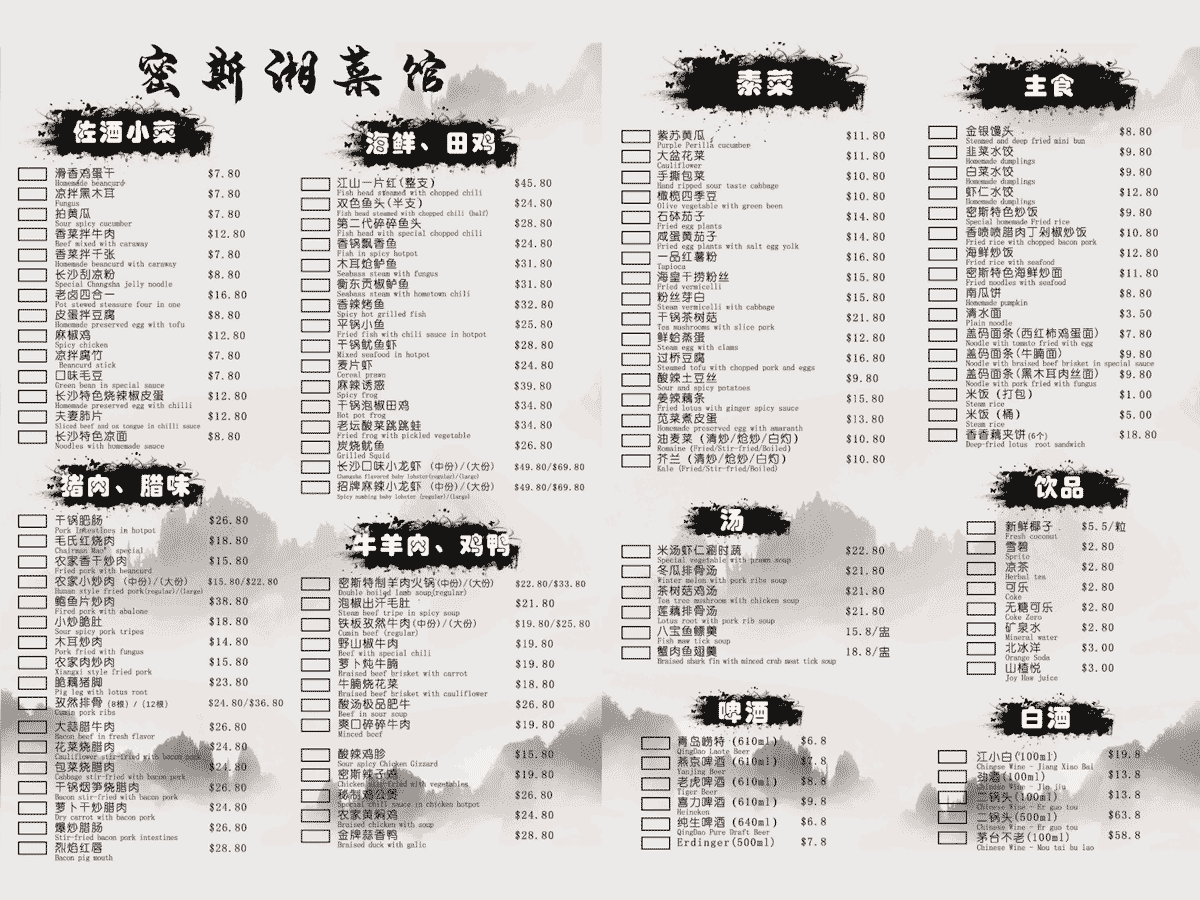 Hunan Cuisine Restaurant (密斯湘菜馆) has an extensive menu of Xiang cuisine. It is located at Mosque street, Chinatown Singapore. The menu is categorised according to appetisers, seafood, frog, beef, lamb, poultry, pork, wind cured meats, vegetables, soup, mains, alcohol and hard liquor.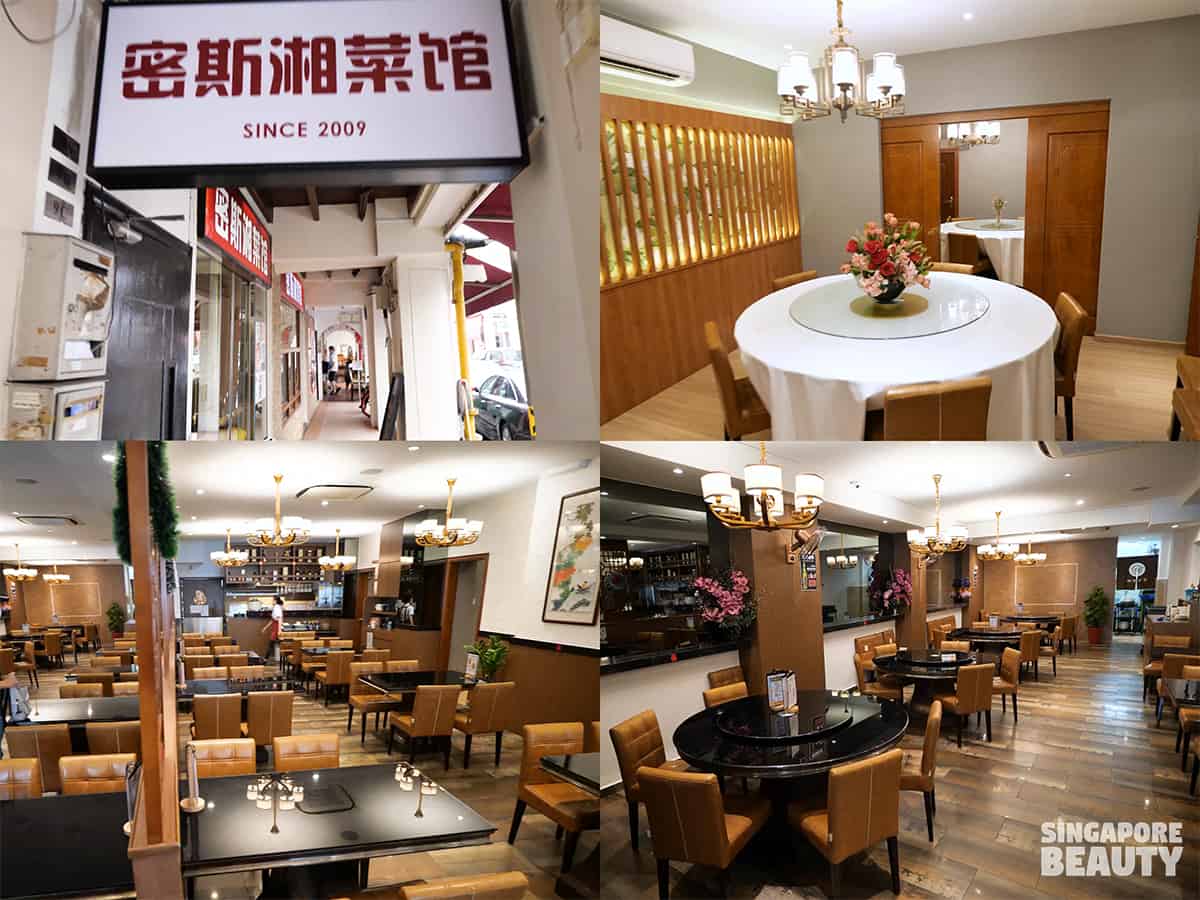 Hunan Cuisine Restaurant (密斯湘菜馆) has delivery and reservation is available as well for dine in. They have a main hall with round banquet table for large groups and cosy 4 pax dining. Private rooms that serve fine Asian dining and can house up to 30 pax with expandable doors. The whole restaurant can house up to a total of 130 pax, however with the current situation the capacity will be lowered.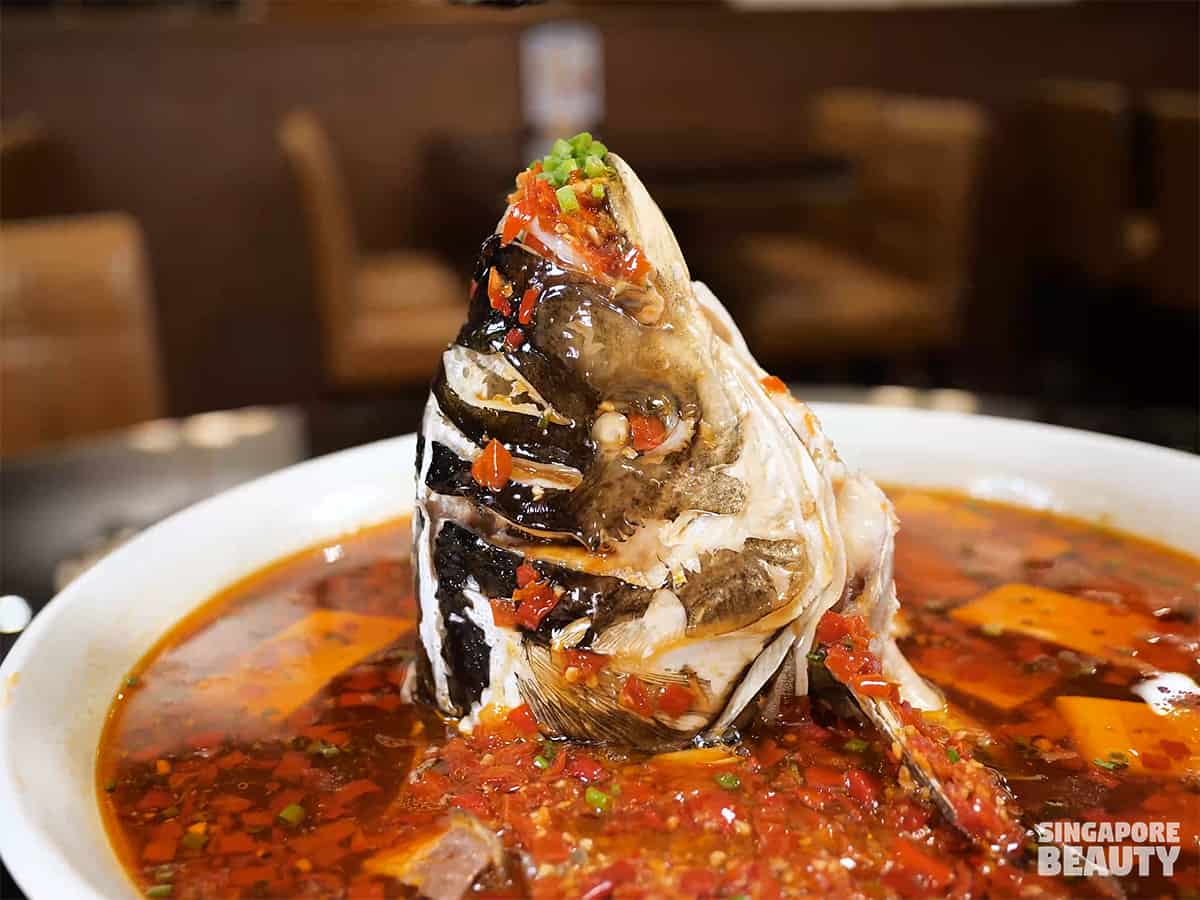 The signature dish of Hunan Cuisine Restaurant is Fish Head with Chopped Chill ($24.80 half / $45.80 whole). This is a freshwater fish know as the Asian bighead carp. Locally this is known as Songhe. This freshwater fish is great for steaming as it does not have a fishy flavour compared to saltwater fish head. This fish head is of a considerable size with good amount of meat and fish oil in jelly like chunks. This dish comes with slabs of bean curd & red bell pepper for flavour.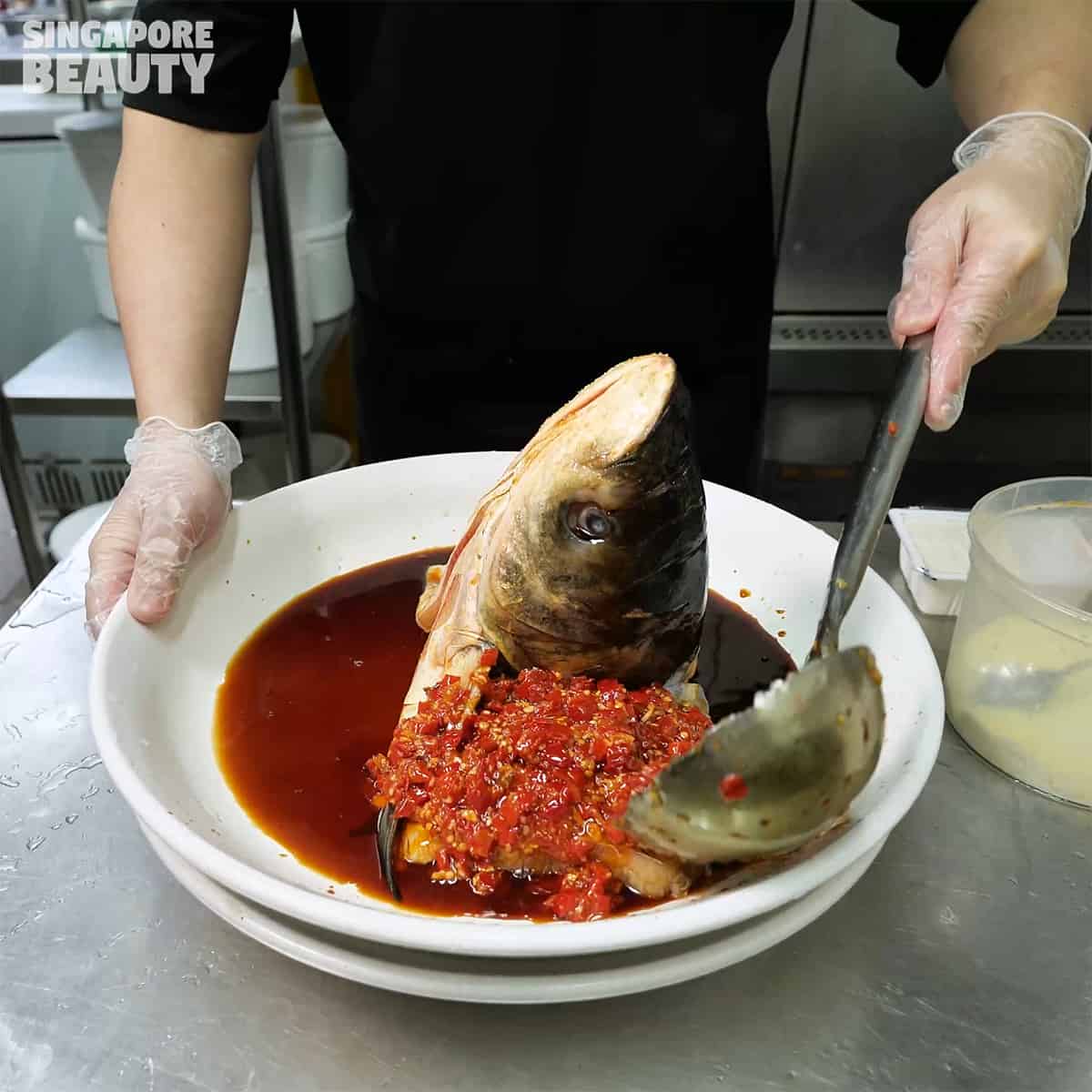 Anyone who is familiar with Xiang cuisine will know that this is a signature dish that represents Hunan. At Hunan Cuisine Restaurant (密斯湘菜馆), this is also the dish that kept the regulars returning for more. Here's how they prepare this must-try dish – Fish Head with Chopped Chilli. The fish head is marinated in advance to rid it of any muddy flavours if any. Drizzle secret fish sauce over it, season and layer with homemade chopped chilli. Ginger, garlic, spring onion, bean curd and red pepper are added to the fish head before steaming.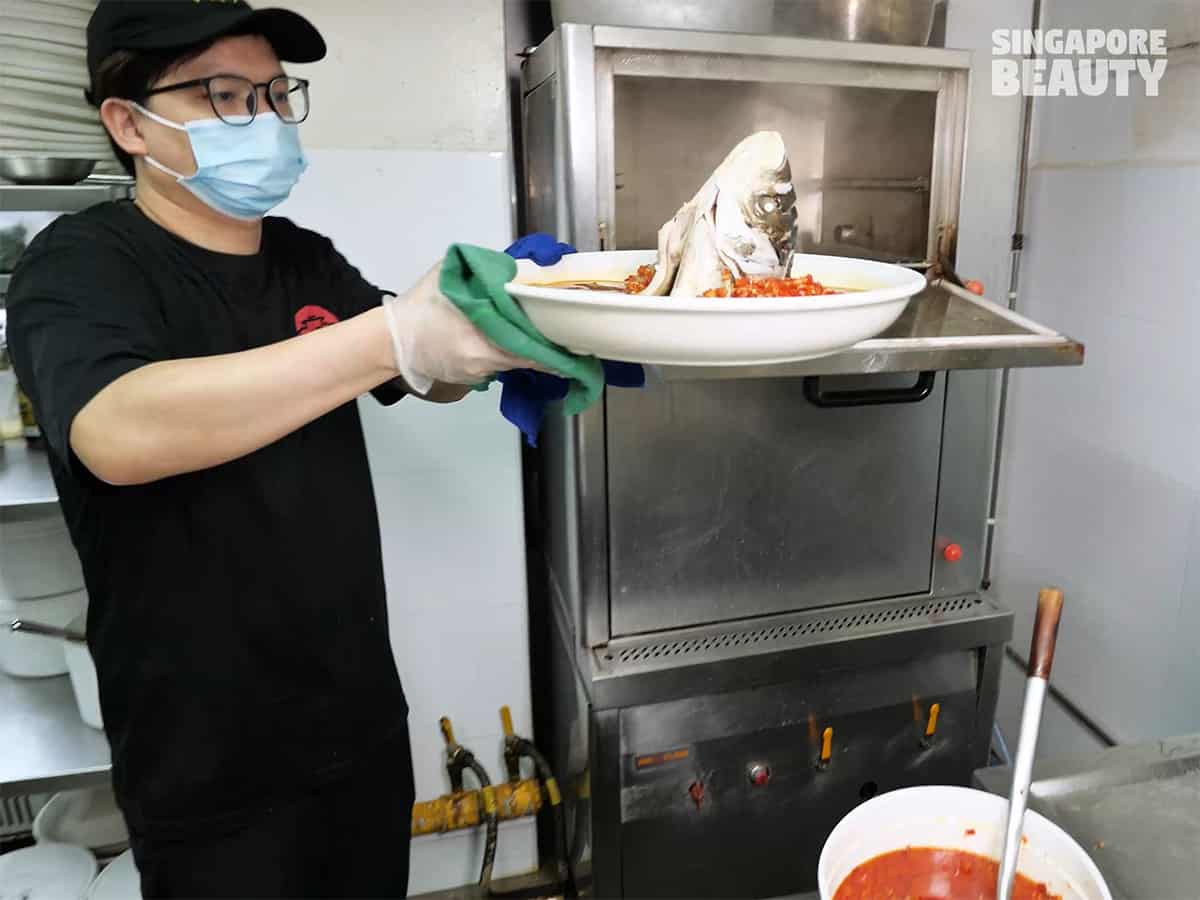 The chef will lightly chop the bone structure to release the oceanic flavours and score the meaty fish head and body to fully infuse the flavours. The fish head will then be loaded into a XL commercial fish steamers for 900 seconds. Once removed from the steamer, garnish the fish head with spring onion and serve immediately.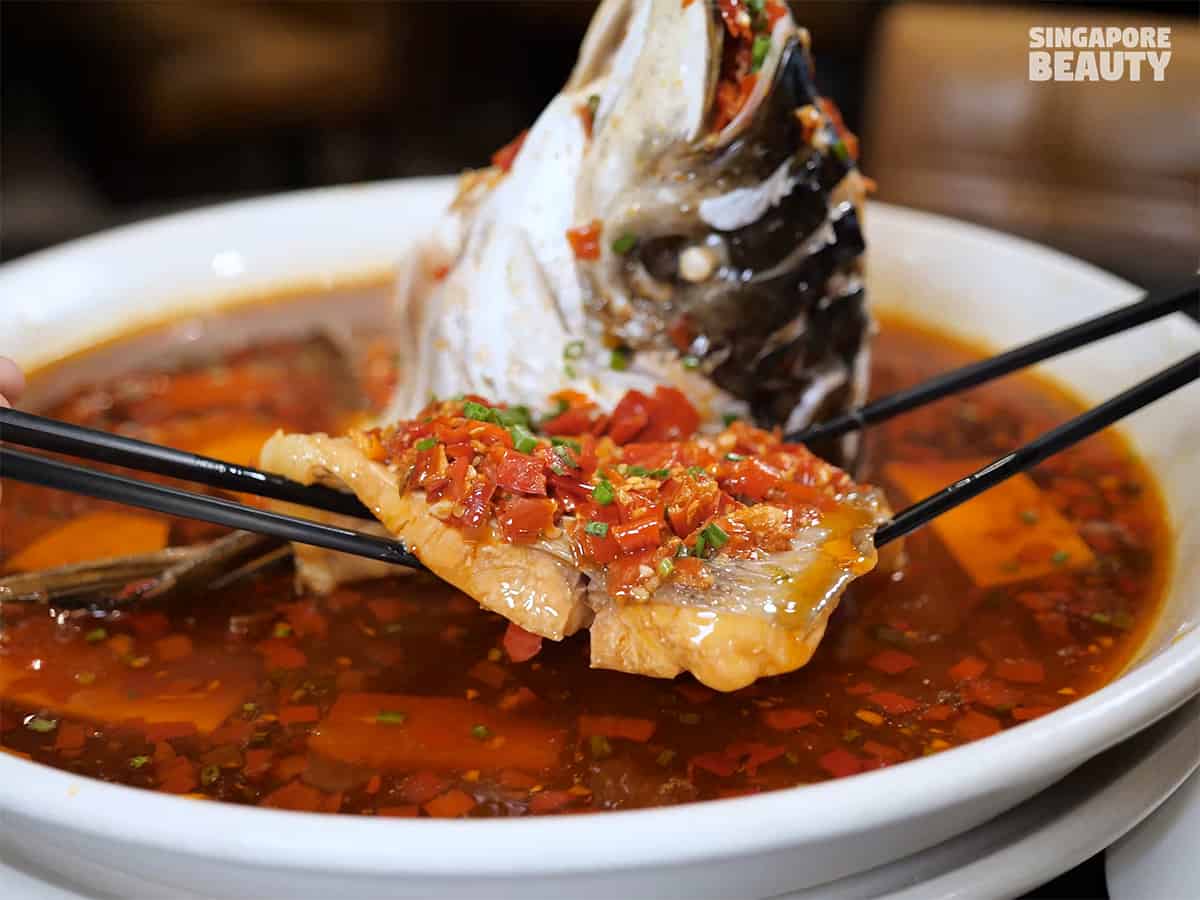 The best part of the Hunan chopped chilli fish head is the pelvic fin. The proportion of fish oil versus meat ratio makes it melt in the mouth. The meat is fully infused with the peppery pickled flavour from the chopped chill.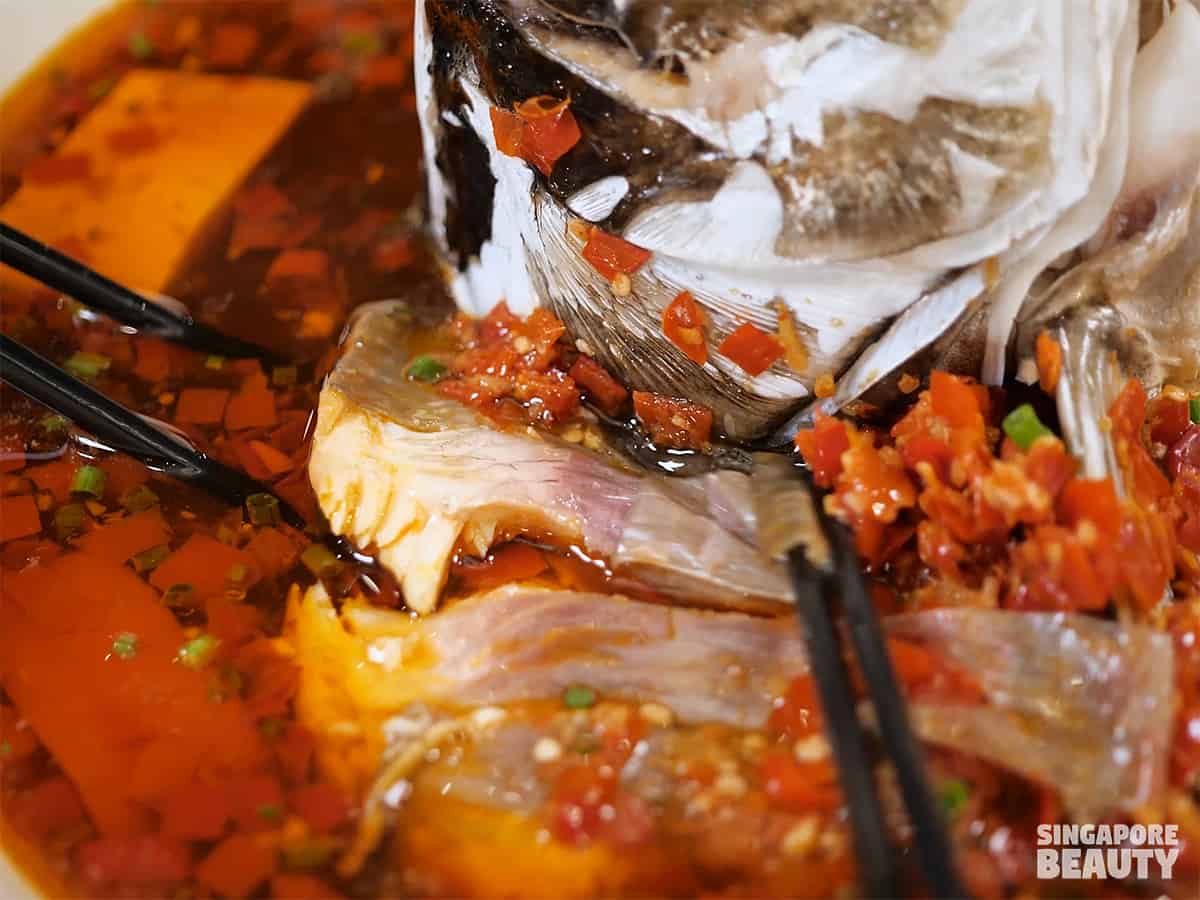 This fish head is full of jelly like fish fats with chunks of meats. It is recommended for those who love the gelatinous parts such as the jaws. The fish fat is like fish pudding – creamy and buttery. Fish meat is tender and silky.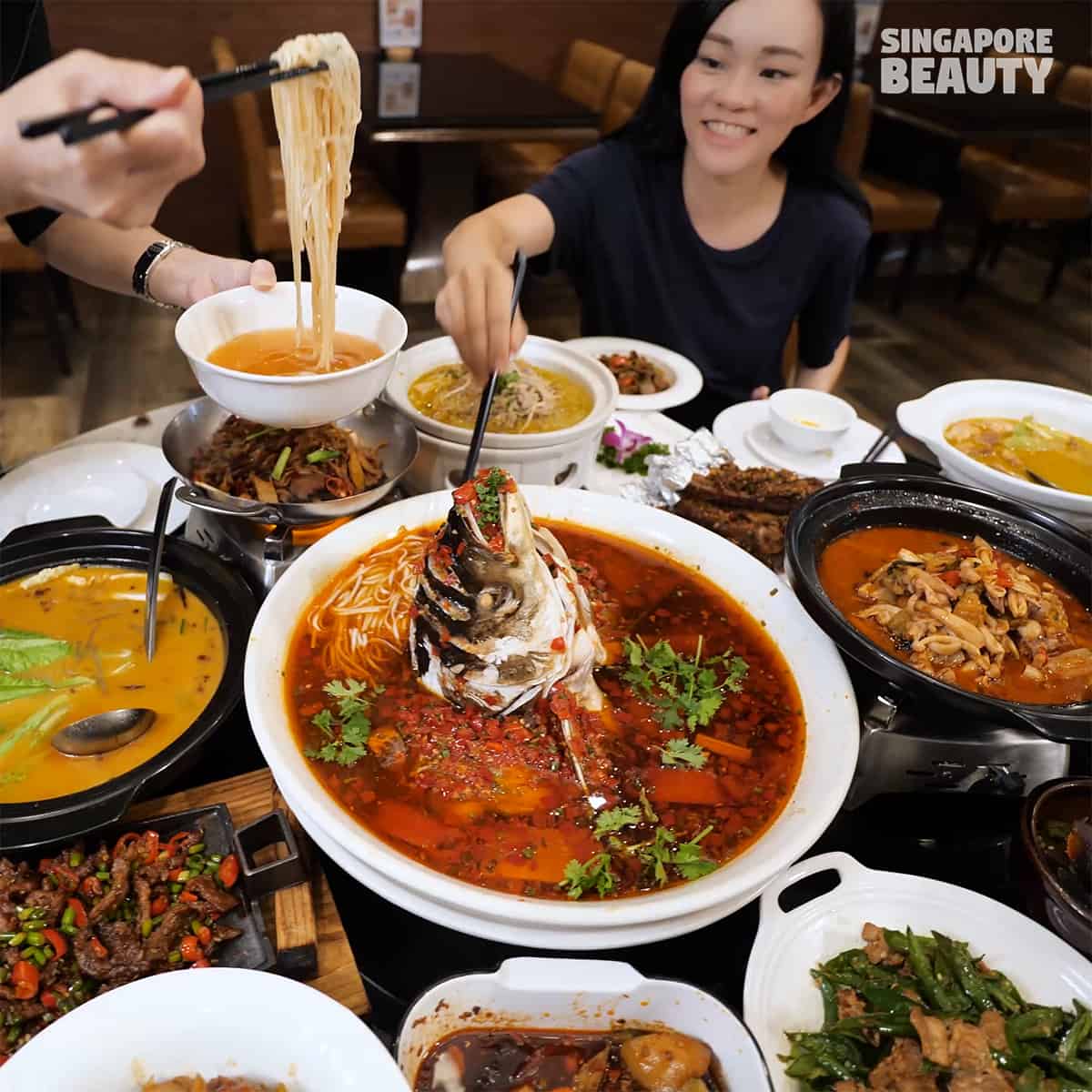 This fish head is considered a communal dish that is great for sharing. The broth of this fish head is created from the steaming of the fish. The condensed steam trickles down the side of the fish and gathers to form the fish broth. Silky bean curd and red pepper is added for a more flavourful broth with a soya bean paste undertone. This fish broth is mildly spicy with a vinegary kick to it. The best way to enjoy this fish broth is to add some noodle ($3.50) into the fish broth. The silky textured noodles are al-dente and slurp worthy with the sour umami flavour. This Fish Head with Chopped Chilli is also known as Yi Pian Hong "一片红" which loosely translate to a sea of red.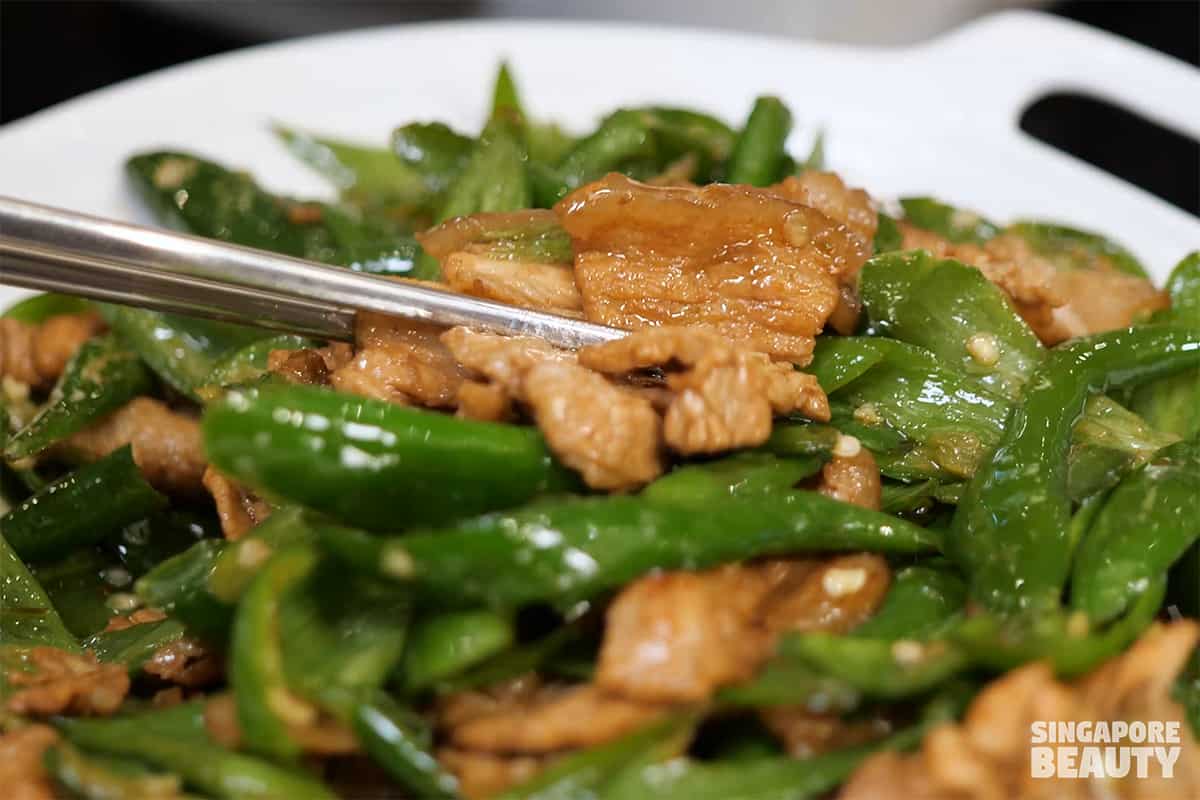 Hunan Style Stir-Fry Pork (from $15.80) – is a home cooked dish that is very popular in every Hunan restaurant. This is the parody of the Fish Head with Chopped Chilli as this dish is predominately green. It is also known as the Yi Pian Lǜ 一片绿. This dish consists of stir fry green pepper chilli with pork belly that is thinly sliced for a reason.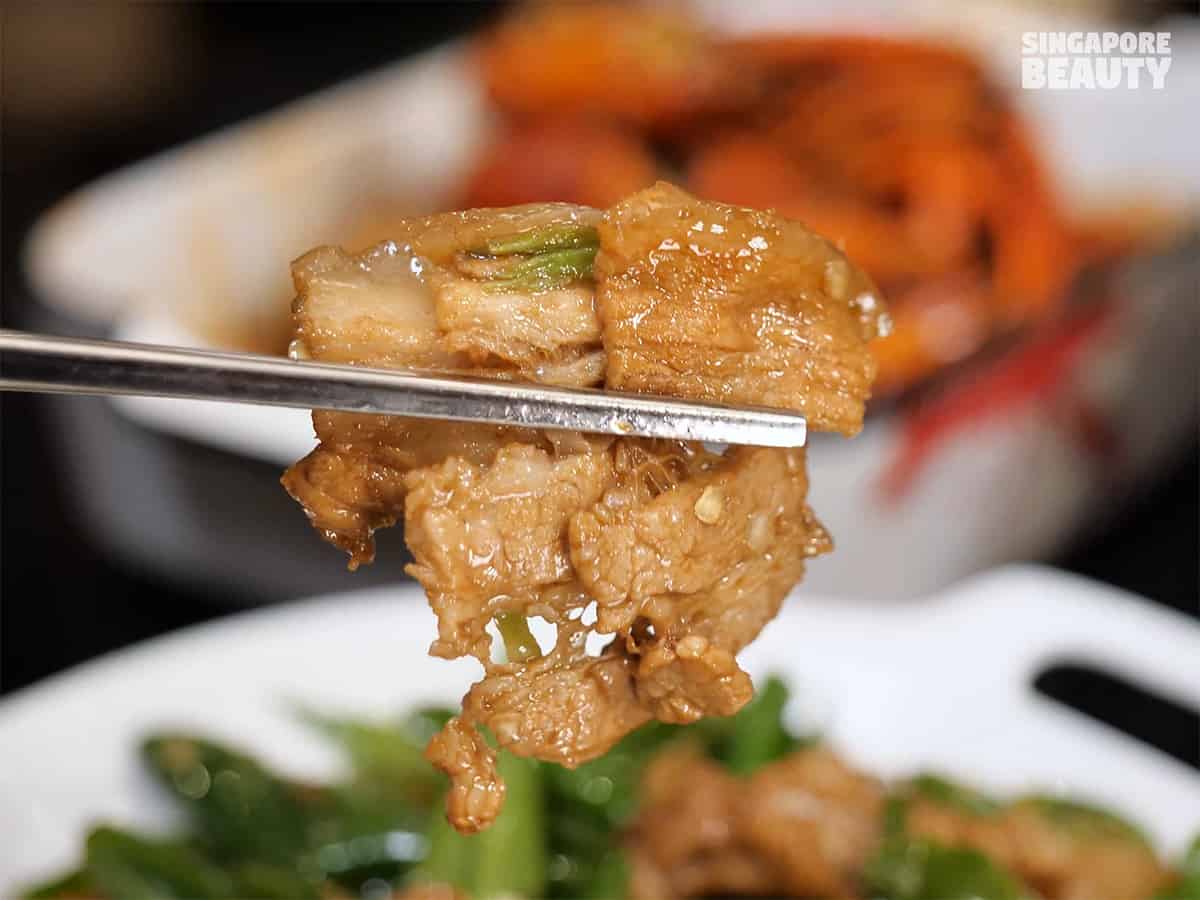 The stars of the show in this dish are the green chilli pepper with the pork belly. The stir fry process of the pork belly releases the aromatic grease from the pork belly. It renders it a chewy and bouncy texture. The pork skin is translucent with a gelatinous texture. The green chilli pepper takes in all these savoury flavours from the seasoning and pork. Never before will you eat green chilli with so much gusto, it is addictive. At Hunan Cuisine Restaurant (密斯湘菜馆), this is also their signature dish.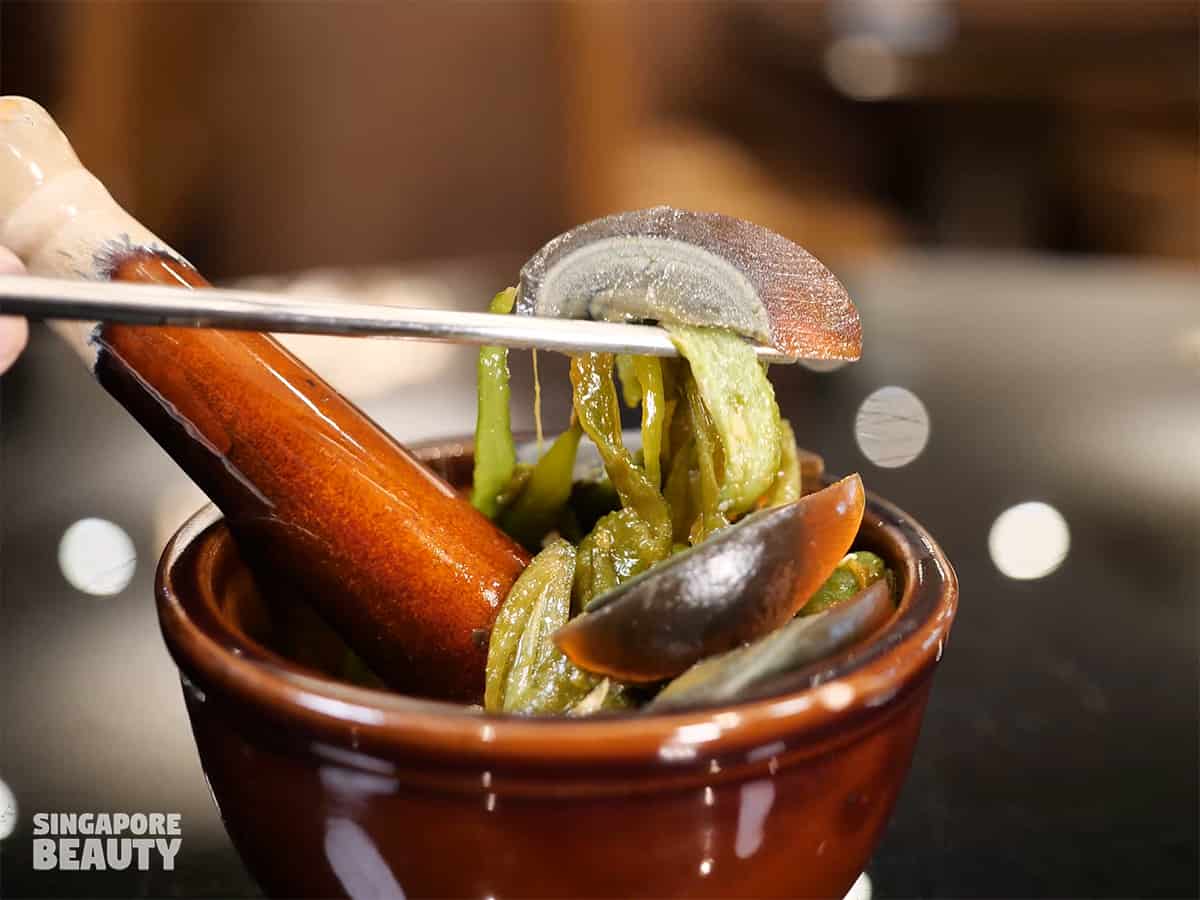 Homemade Preserved Egg with chilli ($12.80) – is served in a traditional mortar and pestle. This starter dish consists of century egg and grilled green chilli. The green chilli is roasted to release a smoky flavour. Cut, seasoned with vinegar, soy sauce, sesame oil and more. To best enjoy this spicy appetiser, you are required to pound them till a creamy combo is formed. This is to whet your appetite with a vinegary, spicy starter with strong sulphite undertones.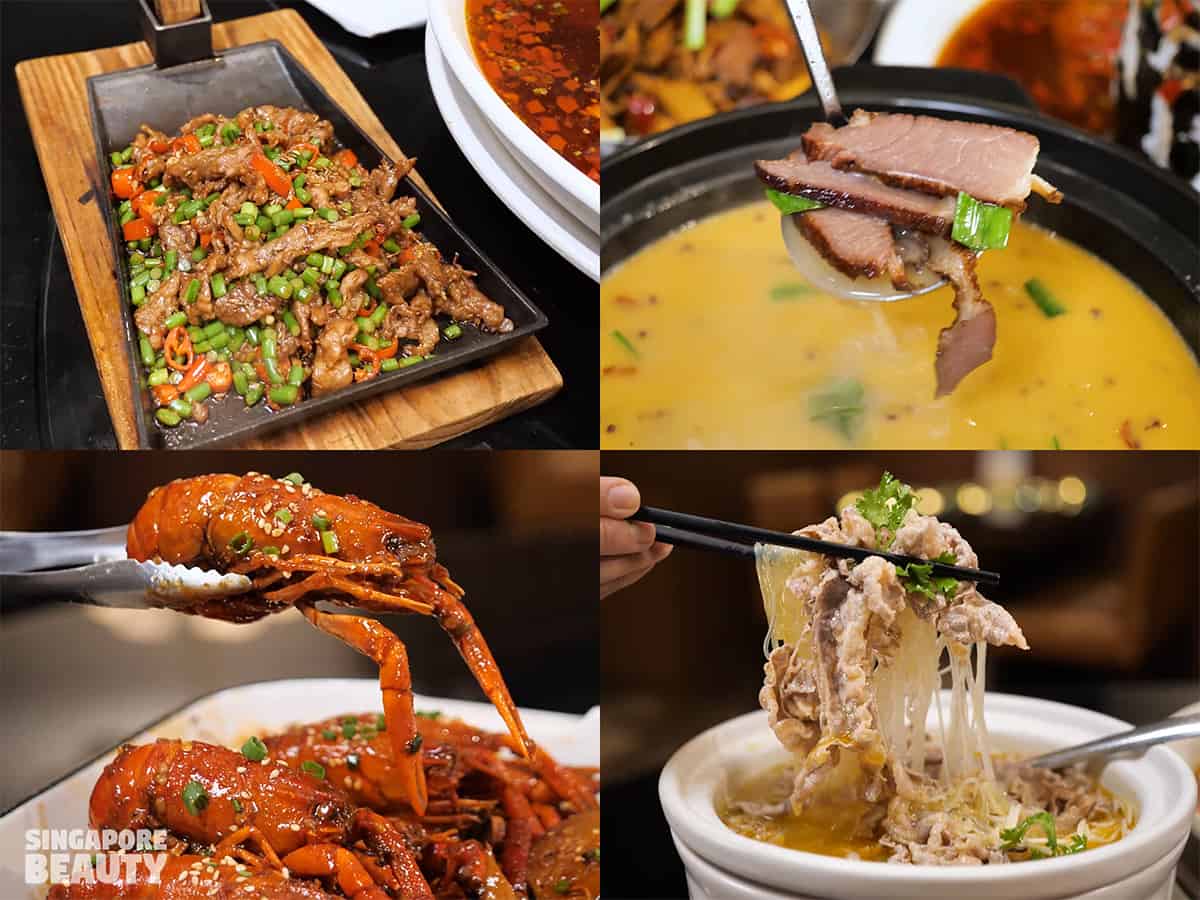 There are so many Xiang Cai to try such as spicy numbing crawfish ($49.80), hot pot frog ($34.80), braised chicken with soup ($24.80), beef in sour soup ($26.80), pot stewed treasures four in one ($16.80) and wind-cured ham hotpot (new item). They also have other popular dishes such as hot shovel cumin beef (from $19.80); bamboo shoots stir fry with bacon pork ($ 26.80) and more.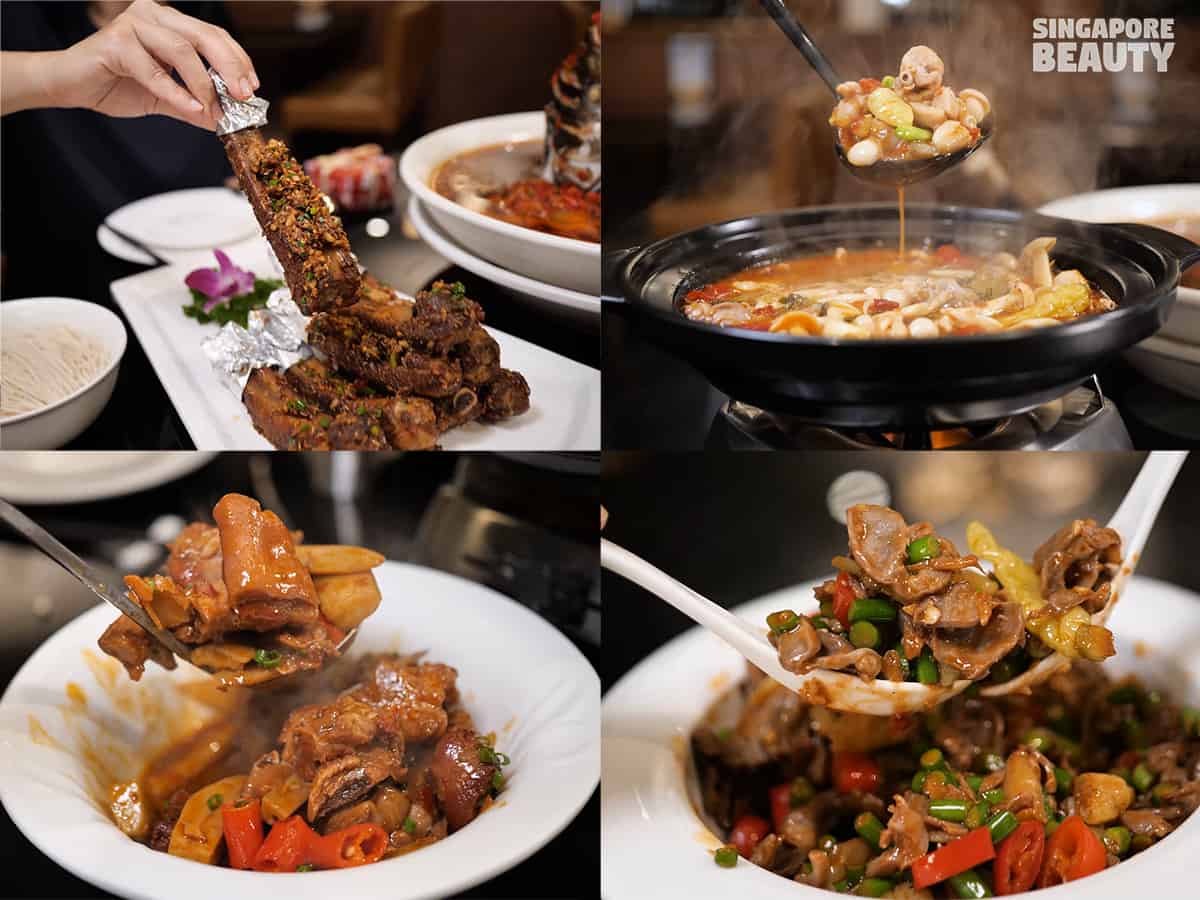 As the year is drawing to a close, this is a great place to catch up with your love ones over a homely meal. They have some festive food such as the cumin pork ribs (from $24.80) – with fork tender meat on ribs but best enjoyed hands on! Melt in the mouth pig trotter with lotus ($23.80) packed full of collagen as a quick pick me up. A must try spicy frog in rich pickled broth ($39.80) – they are so good at these frog dishes that they have a standalone restaurant Wah kungfu serving hotpot frogs as mains! If you are feeling under the weather, enjoy some homely appetising dish such as the Sour and Spicy chicken gizzard ($15.80) with steamed rice to boost your energy level.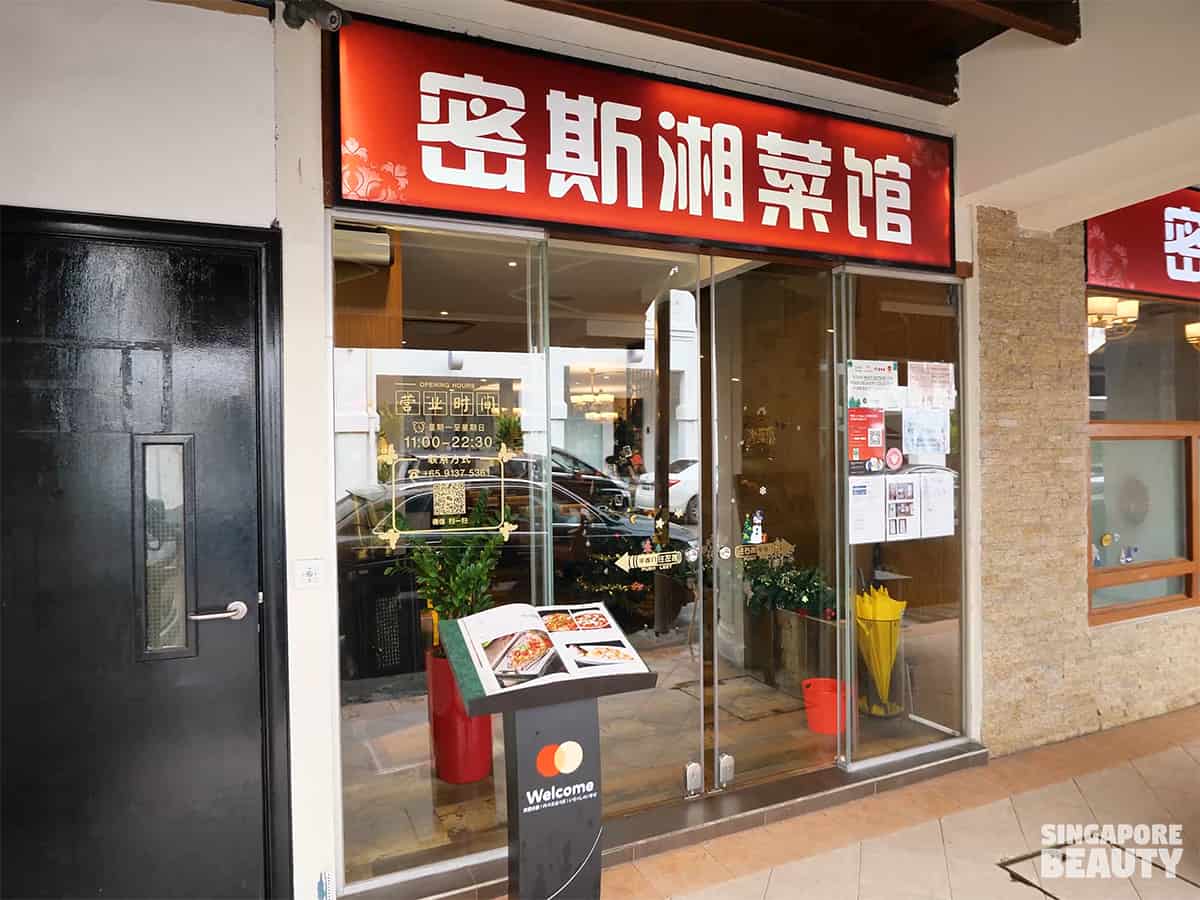 Hunan Cuisine Restaurant (密斯湘菜馆) is a classic casual dining Chinese Xiang Cai cuisine place in Chinatown since 2009. The dishes are reasonably priced and have close to 100 variety of Hunan food. The layout, interiors and entrance are grand & classic spanning 3 shop fronts. Waitresses are well trained and attentive to details. This is the place for family gathering, celebration, company events considering the capacity they can hold.
Address of Hunan Cuisine Restaurant 密斯湘菜馆:
8/9/10 Mosque Street, Singapore 059488
For reservation, pls call : 6225 5968
Operating hours 11.00am to 10.30pm
Brought to you by Hunan Cuisine Restaurant 密斯湘菜馆