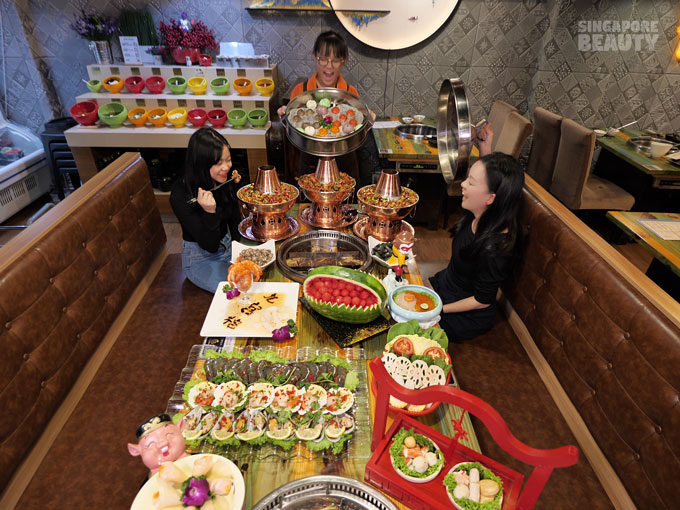 Jiu Gong Ge specialise in hotpot buffet ala carte, handmade & handcrafted dishes.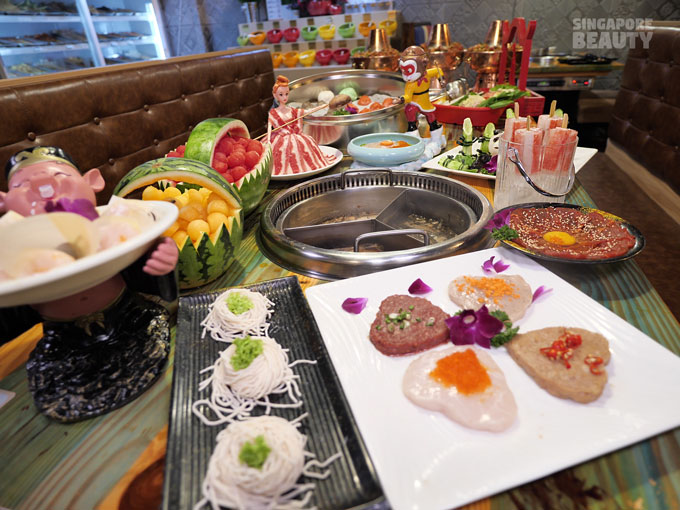 Choose from 10 types of handcrafted dishes, clover platter (4 types of handcrafted meat paste), panda, ying yang prawn paste, meat doll, bamboo fish, mala soup, handmade xiao long bao (steamed dumpling), handmade noodle, beef meat balls and crab stick ice pop.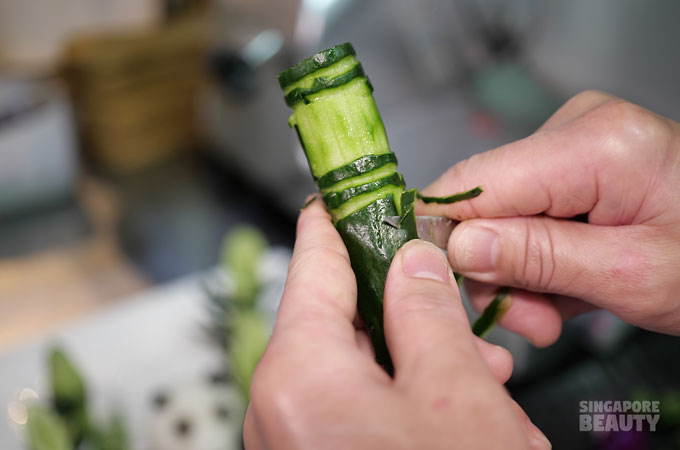 Handcrafted dishes tastier, healthier and visually appealing.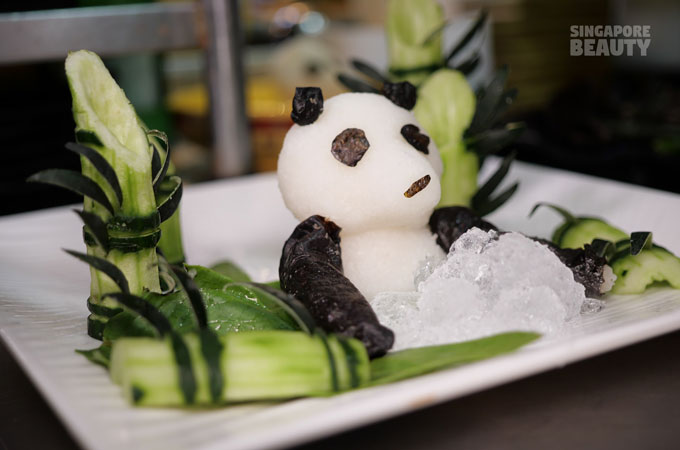 Handcrafted panda are made with freshly grated radish and Japanese cucumber.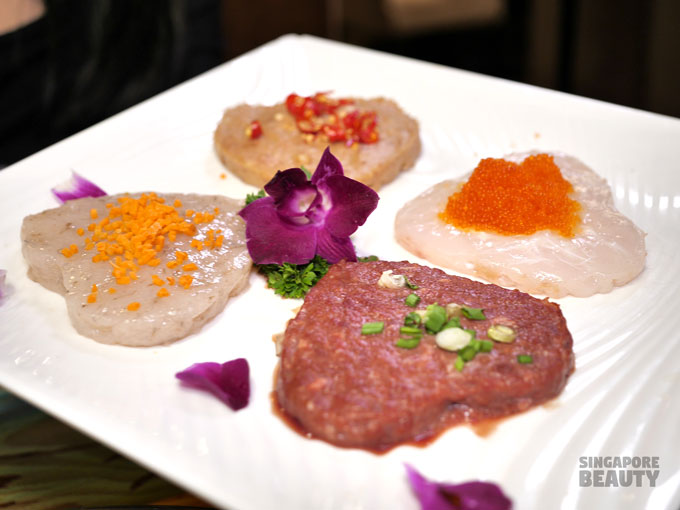 The signature dish is the clover platter. This platter consists of beef paste, prawn paste, pork paste and fish paste with roe.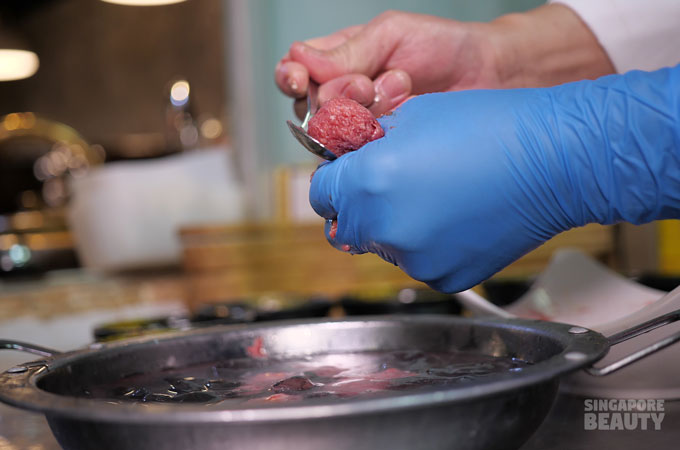 These meat paste are prepared from scratch daily by the chef from as early as 6.30am daily to meet the daily demands.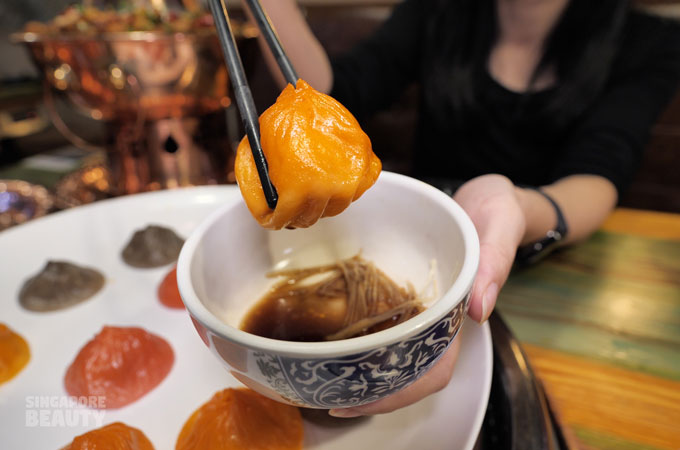 Newly added to the menu is free-flow handmade Xiao long bao with pork fillings.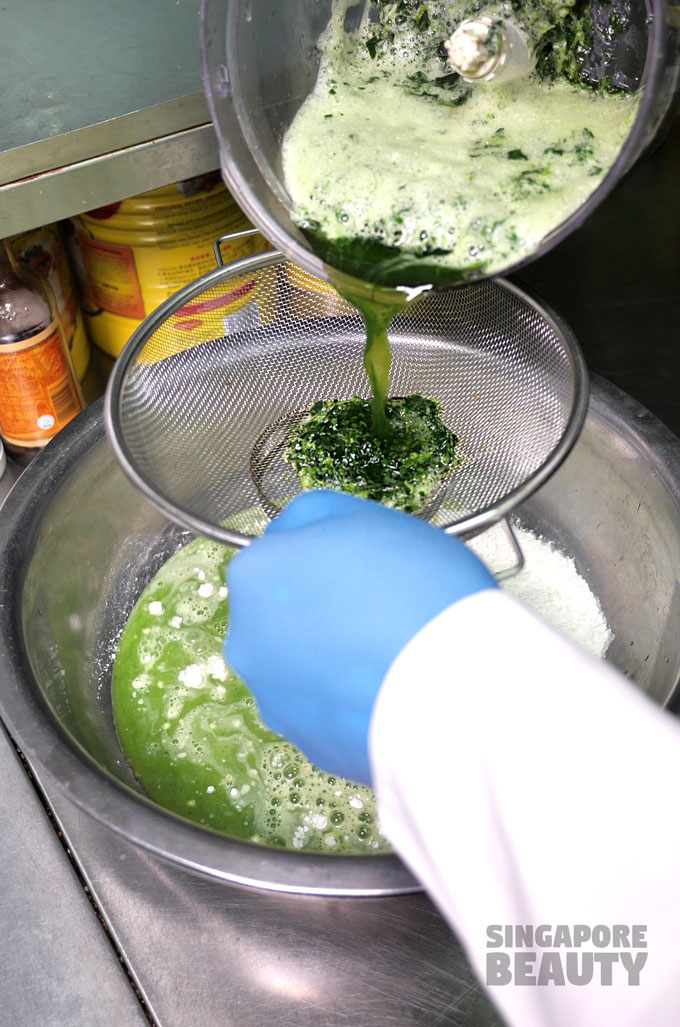 Xiao long bao skin are made with freshly pureed vege and fruit juice.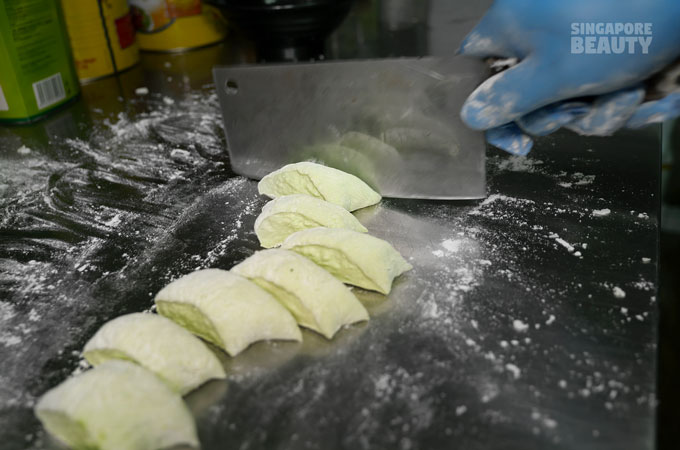 Colours for the dough skin are extracted from spinach, carrot and buckwheat.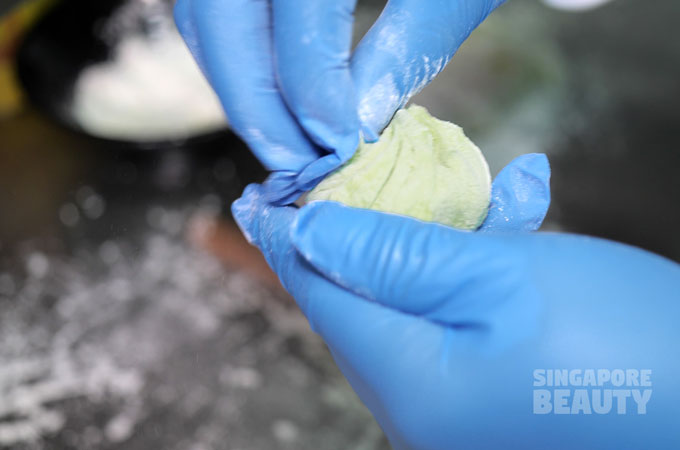 Handmade colourful xiao long bao are a joy to eat.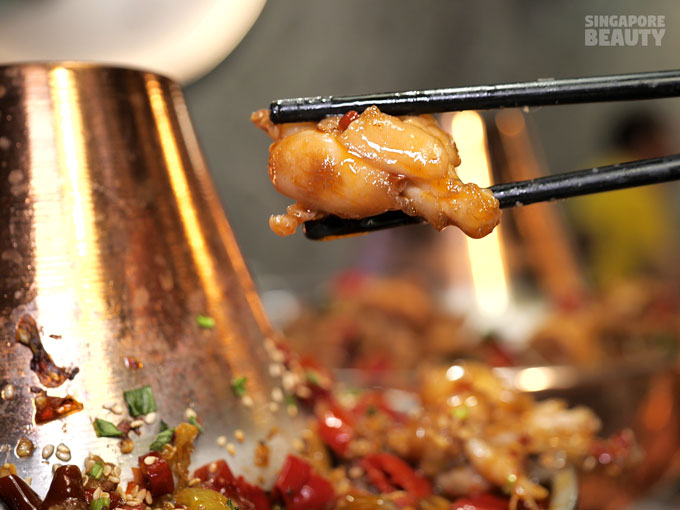 Jiu Gong Ge hotpot buffet also includes a choice of 1 flavour of dry pot frog. Frog meat is limited to 1 pot per table (minimum of 4 pax to enjoy 1 complimentary dry pot frog)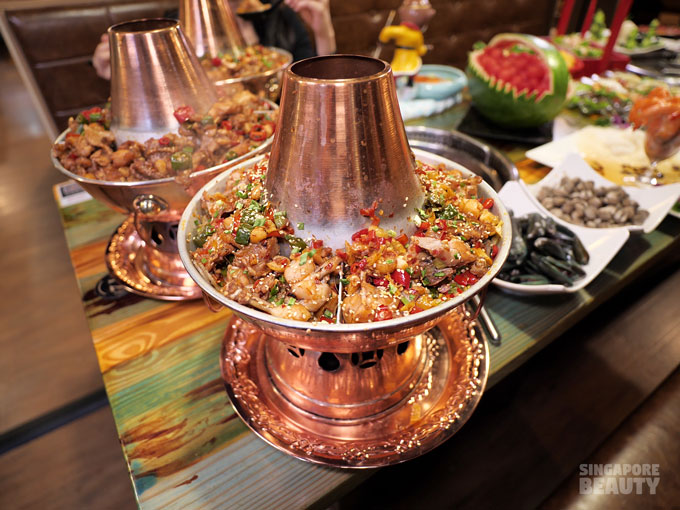 There are 3 popular flavours – fermented bean paste, pickled cabbage and mala frog meat.
When you celebrate your birthday at Jiu Gong Ge, you will get a complimentary handcrafted fruit basket as your birthday treats.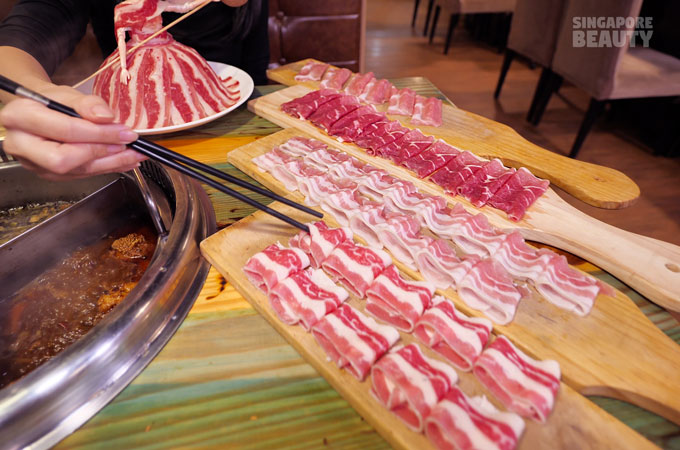 There are 4 types of free flow meat – pork, beef, chicken and mutton are available in this buffet.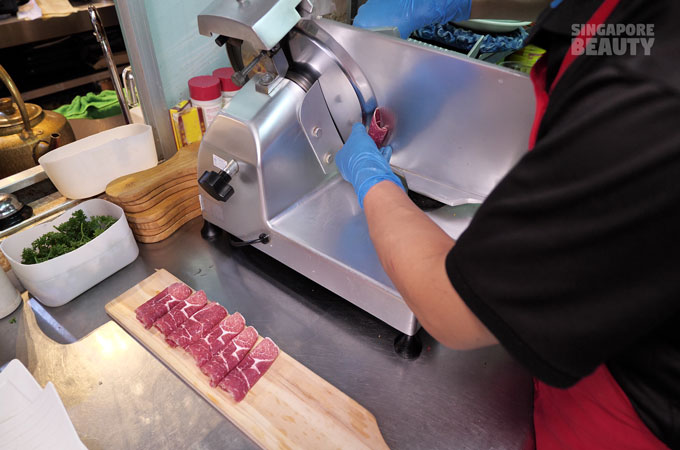 These shabu shabu meats are cut fresh for each order.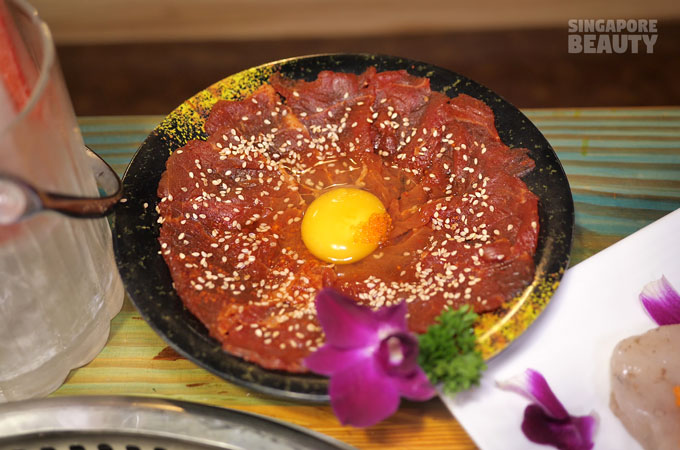 They also have marinated meats, cumin pork, cumin beef, mala beef and more.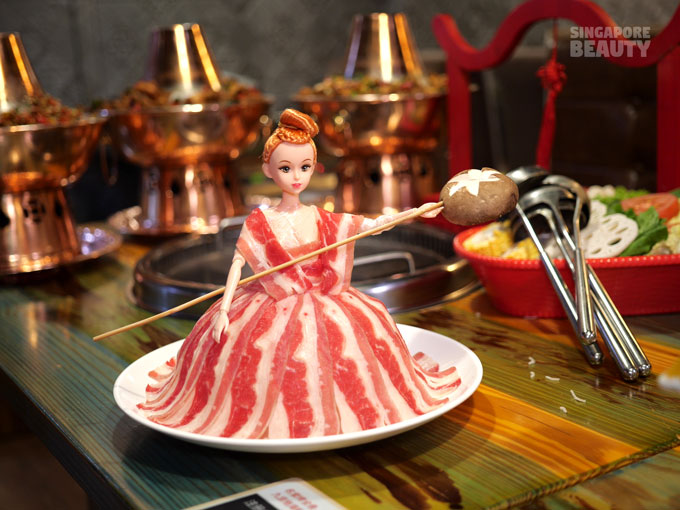 Dolls are made to order and dressed with fresh cut shabu shabu US fat beef or pork belly. (limited to 1 doll per table). Up to 80 dolls were ordered daily using at least 40 kg of meat.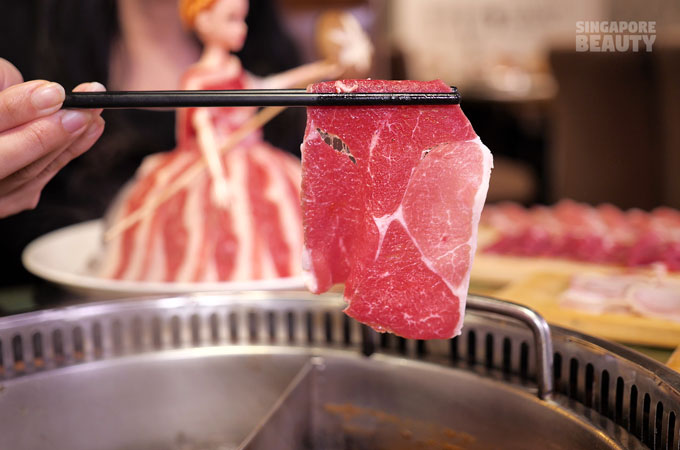 These meats are sliced thinly for shabu shabu and has the perfect fats and meat ratio.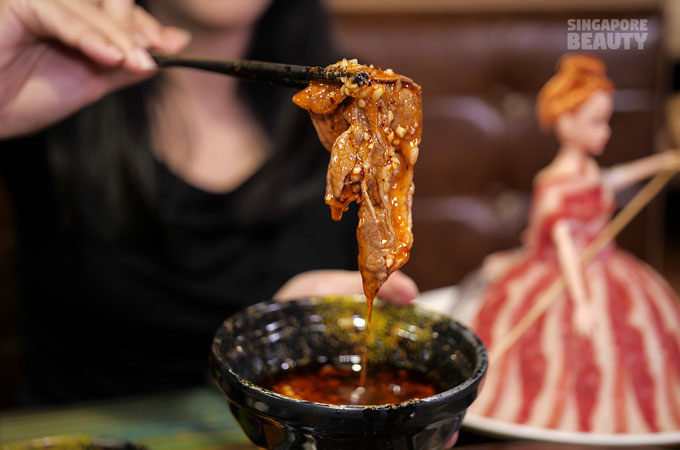 DIY your own dipping sauce for the meat with over 20 choices of condiments.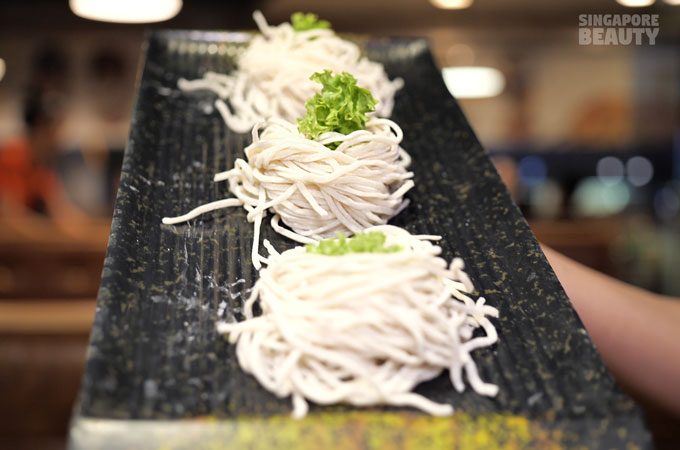 Add some handmade egg noodles to soak up the goodness of the soup.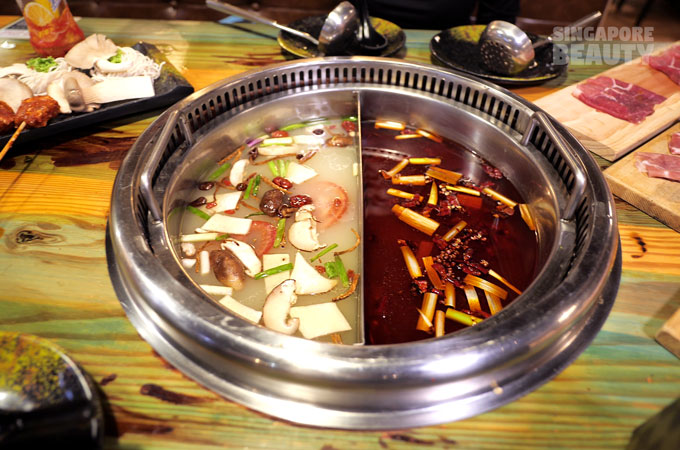 Choose from 8 types of soup, mala, tom yum, pickled cabbage, tomato, spicy pepper, big bone, mushroom and chicken.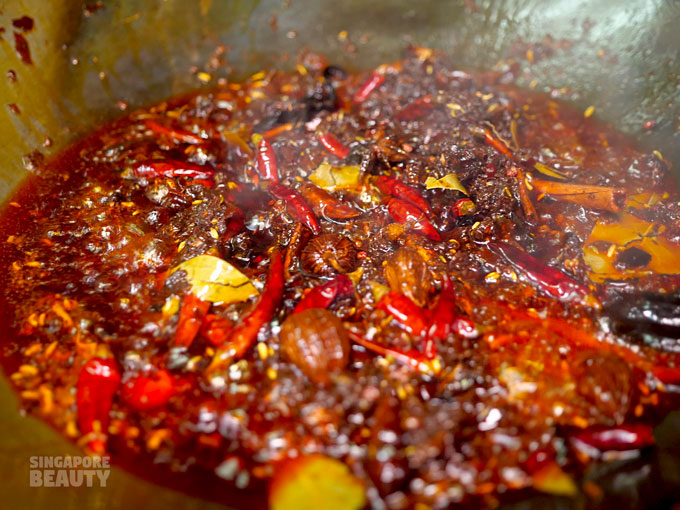 Mala paste is prepared inhouse daily, spices are soaked for 2 hours, stir fry with bean paste, add in 30 types of spices to hot oil and stir fry for another 4 hours.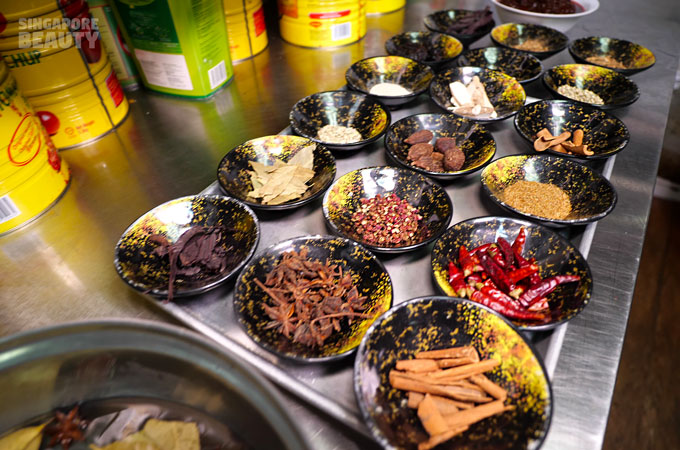 The 30 types of spices and herbs are cinnamon, nutmeg, shell ginger, star anise, clover, fennel, big fennel, orange jessamine, purple gromwell, Bibo(cant find chinese name), lanxanggia tsaoko, passion fruit and many more….(talk up to a few them censored ( brabra bra) the rest.)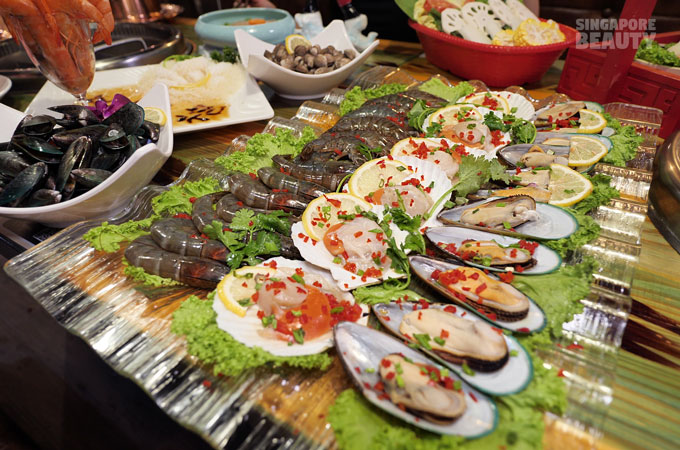 There are 8 types of seafood prawn, scallop, mussel, hum, lala, squid, abalone(mock) and fish.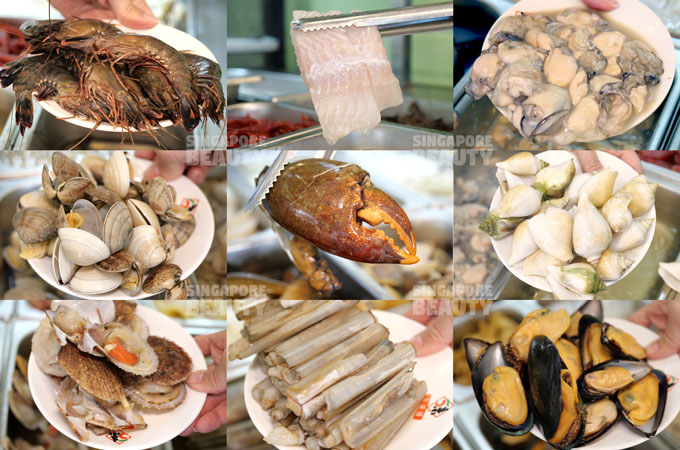 Enjoy your hotpotting with these succulent shellfish and crunchy prawns.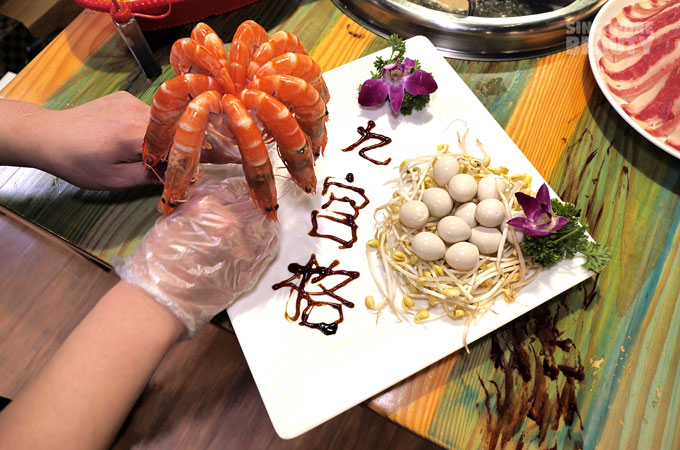 Handwritten prawn cocktail platter.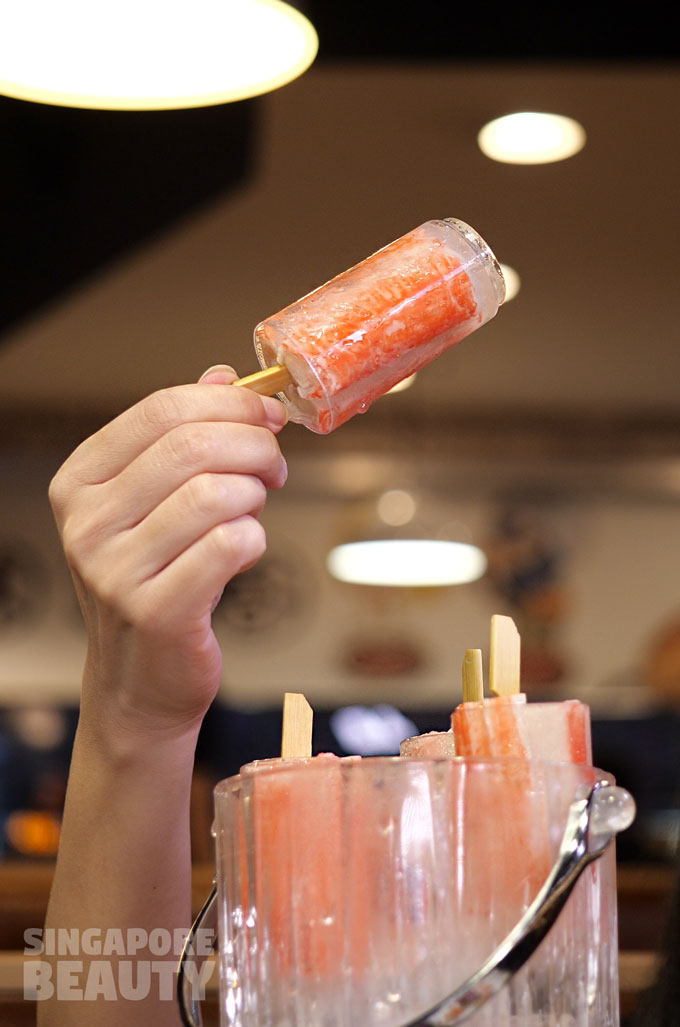 They even have crab stick ice pops to go with your hotpot.(limited to 1 stick per pax)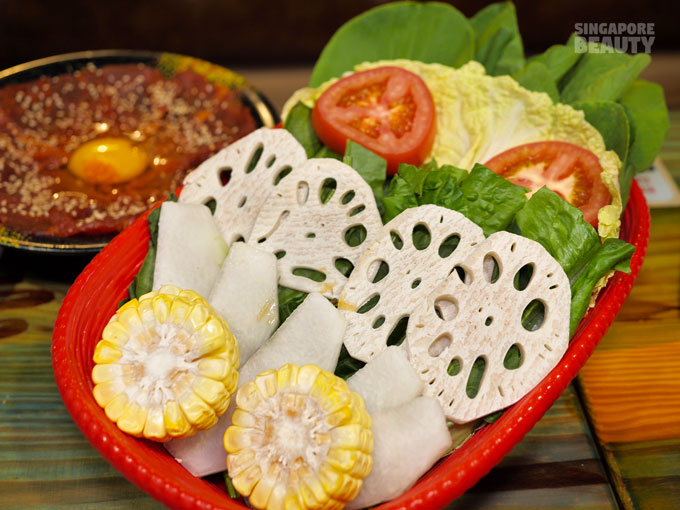 Colourful basket of seasonal vegetables for your hotpotting.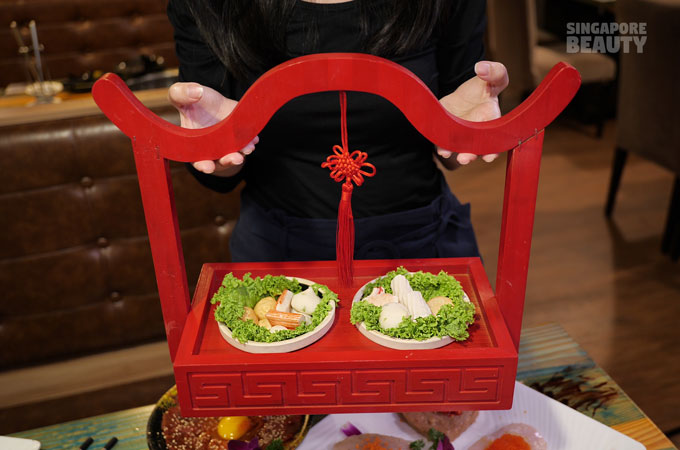 How about an oriental red carved carrier with an assortment of surimi?
Time to head over to Jiu Gong Ge for the hotpotting and handcrafted dishes experience.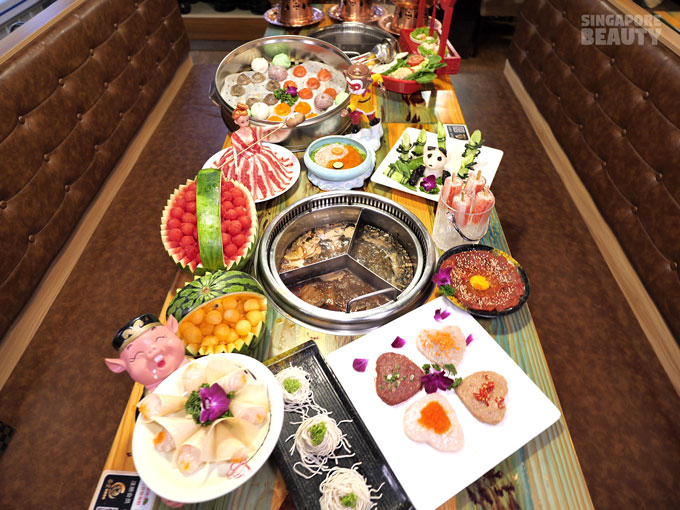 With so many dishes, you will be spolit for choice.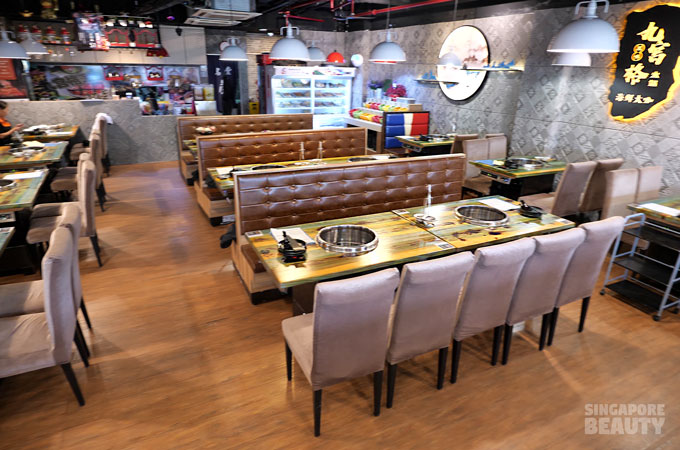 Jiu Gong Ge has gone through a minor renovation to bring a fresh new experience to her diners.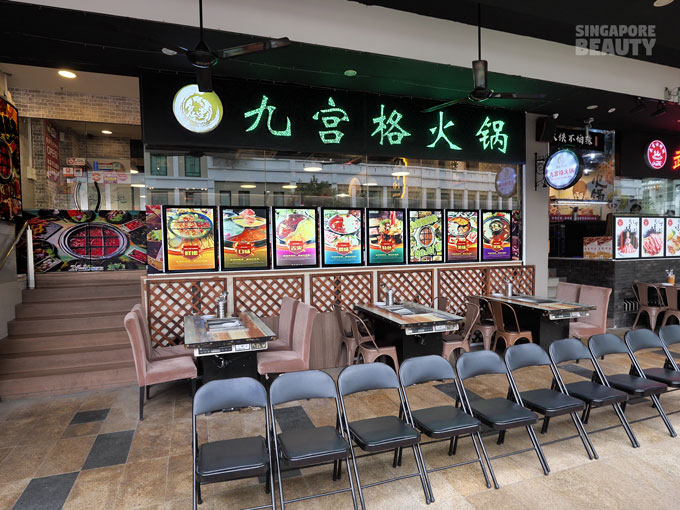 Jiu Jong Ge has indoor and outdoor seating. Located at Bugis Cube, this is a convenient spot for lunch, dinner and some late night supper after shopping!
Jiu Gong Ge
470 North Bridge Road #01-02
Bugis Cube, S188735
Call: 63383405
Hotpot buffet with XiaoLongBao & handcrafted items. Seafood and meat hotpot included.
Lunch: 25.80++
Dinner: 28.80++
Lunch: 1130am to 3pm
Dinner: 330pm to 2am
Kids (<1.1m) foc
Kids (1.1-1.4m) 15.90++
One/two/three soup base
Same price at one time $9++
Price in SGD per pax and subject to 10% service charge and 7% gst.
Brought to you by Jiu Gong Ge.