This is a project that is suitable for kids and for those who are interested in growing their own supply of microgreen sprouts from mung beans. This is a relatively easy and enjoyable process where you can witness each stage of growth of the mung bean sprout. Enjoy a delicious dish of stir fried bean sprouts with salted threadfin or add a crunch to any noodle dishes. Let's get started.
Grow Mung Bean Sprout Microgreen at Home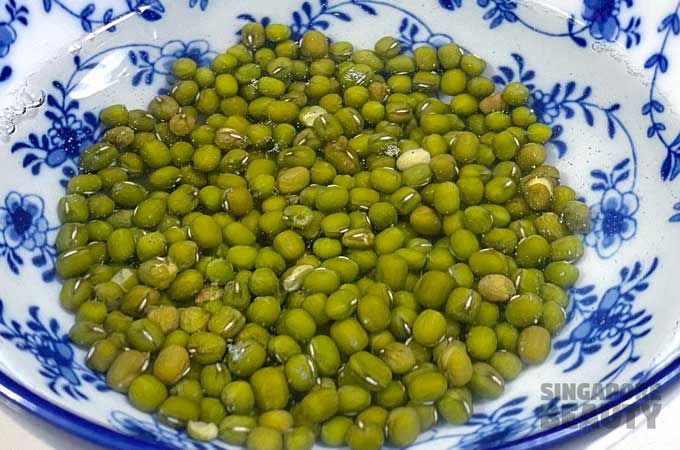 Day1- Take 100 grams of bean and rinse under running tap water using a strainer. After that soak the beans for 5 hours covered.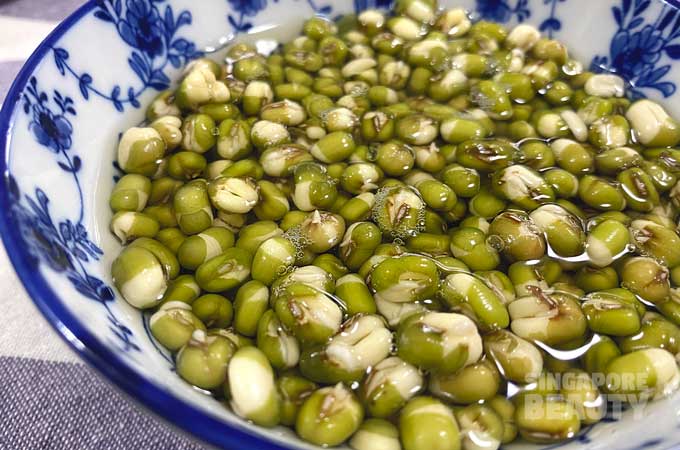 Day 2- The bean would have expanded. Discard those beans that are floating or split in halves as these will not sprout. These split beans or hollow beans will rot if they are not removed. The rotting will cause the good beans to rot and mould as well. Choose a dim area to germinate these beans so that the colour of the sprout will remain yellow. Next you need to get a strainer basket.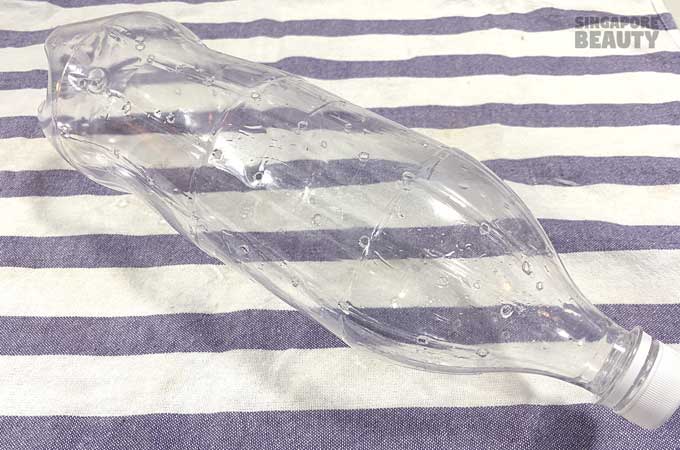 You can also diy your own holder with 1.5 litre soda bottle complete with drainage holes to germinate the sprouts. Sunlight will turn the bean sprout green.
Rinse the beans once in the strainer.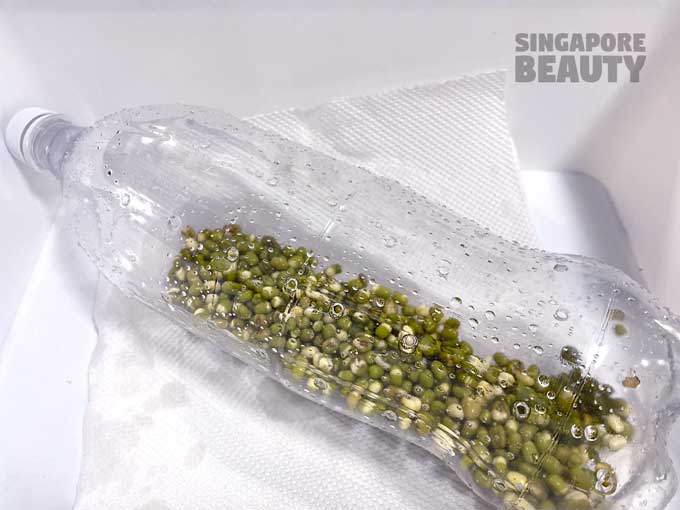 After that drain and put the beans inside a container with holes.Cover with a black cloth or towel to totally black out the beans during germination. Place this in a dark corner.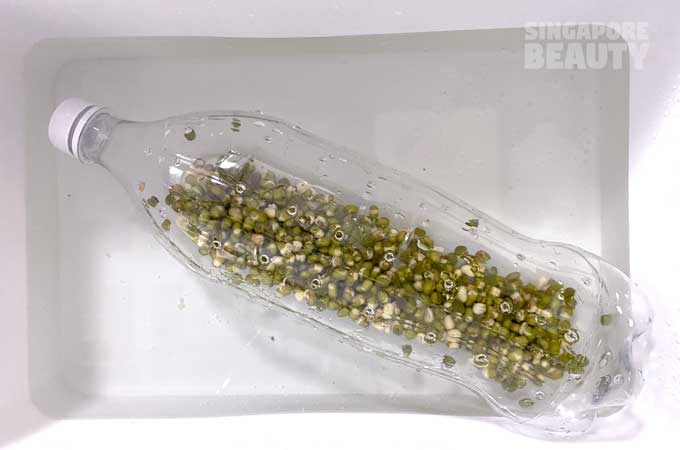 Soak it for 5 minutes and drain it twice daily.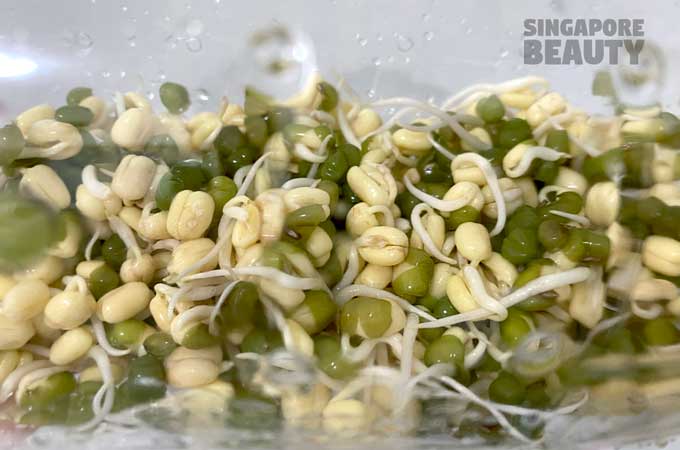 End of day 2 – The mung bean has sprouted and grown by a centimetre. Check out the "tails" growing from the bean.
Day 3 –Rinse it again under running tap and cover with a black out cloth. Soak it for 5 minutes and drain it twice daily. If there are any roots coming out from the holes, be sure to lift it away from the container to prevent it from sitting in the water and rotting.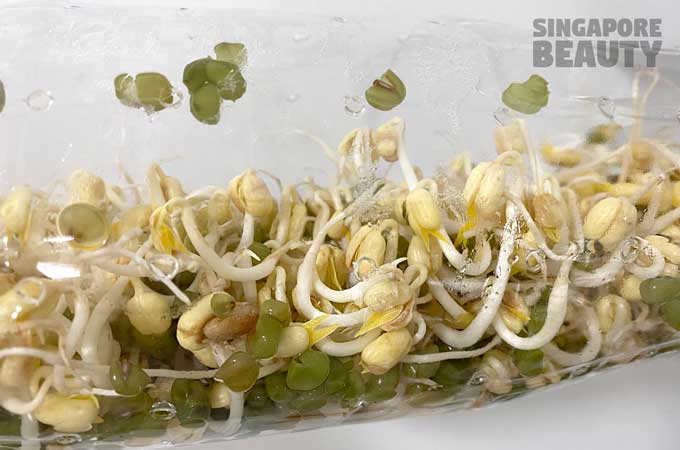 End of Day 3 – The bean has sprouted considerably and almost double in volume.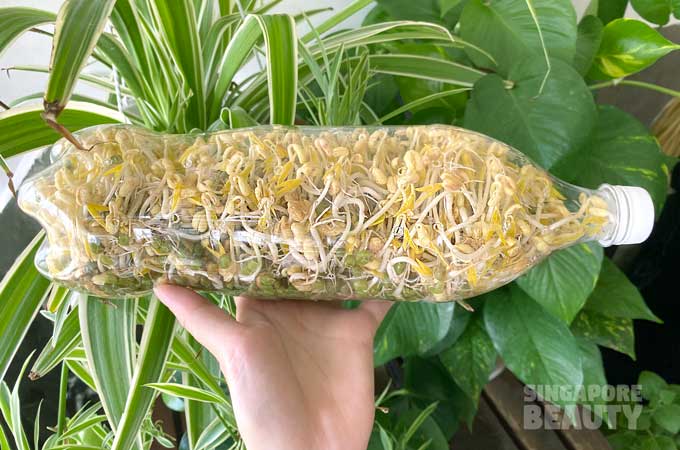 End of Day 4 – The bean has sprouted considerably and the 1.5 litres soda bottle is almost full now. Soak it for 5 minutes and drain it twice daily. Cover with a black out cloth.
Day 5 the sprout has fully grown like a bouquet of sprouts! Time to harvest the bean sprouts.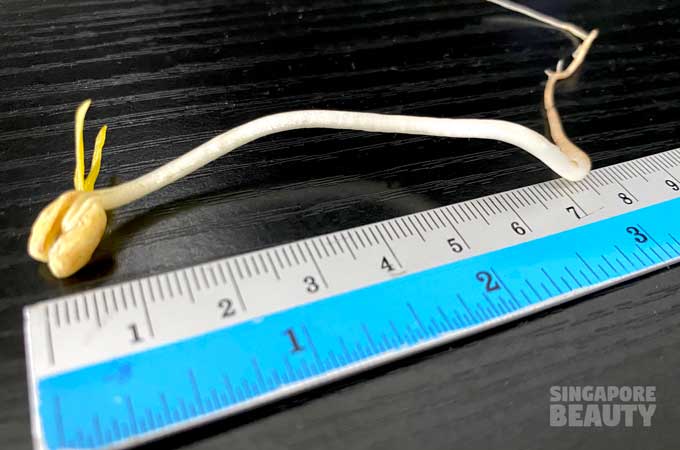 The home-grown sprout is about 3 inches long.
Enjoy your home-grown bean sprouts.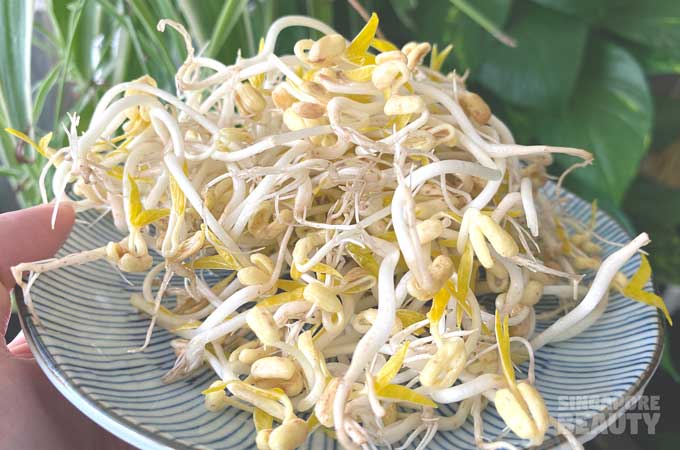 Make pickled bean sprouts, soup, stew, salad, stir fry with salted fish, pancake or pad Thai noodles with these bean sprouts.