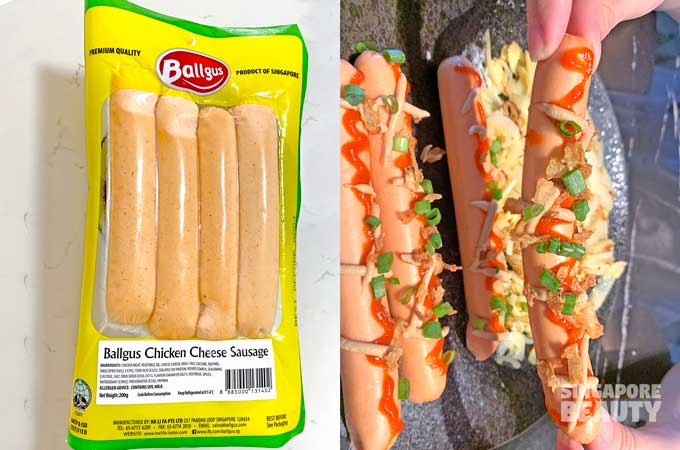 Giant Tampines sells IKEA-like chicken cheese hotdogs at SGD $3.50.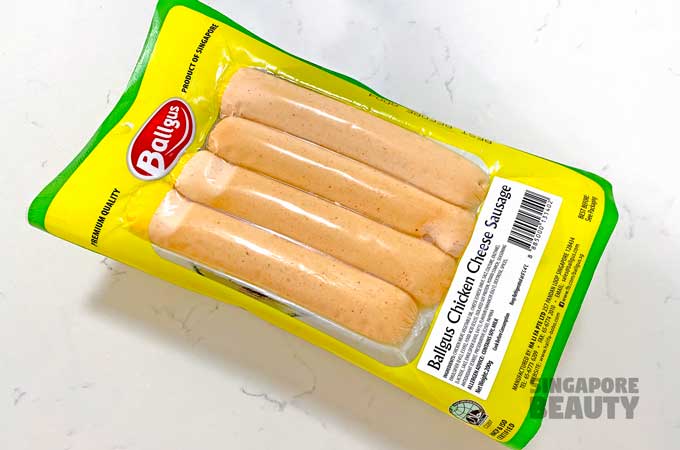 For those craving for IKEA-like sausage at home, we have unravelled a hidden gem that looks similar to IKEA $1 hot dog and taste wise is too.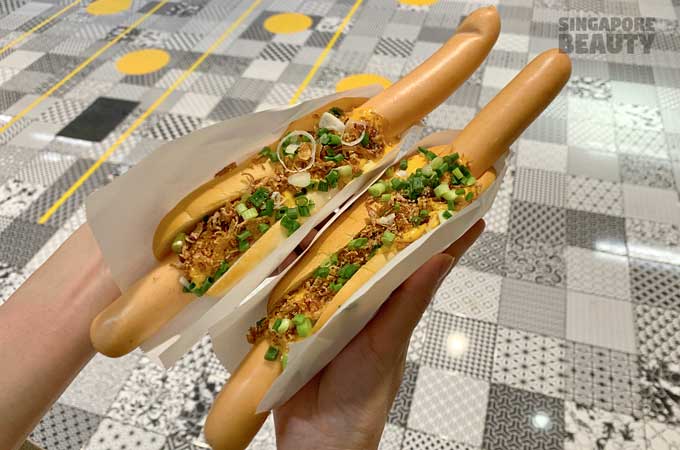 The picture above is IKEA's Jumbo dog and we have recreated one that tastes like it with IKEA's OTC items bought before Singapore's circult breaker. I am a self confess IKEA bistro fan. A trip to IKEA is completed with the takeaway of the IKEA hot dog.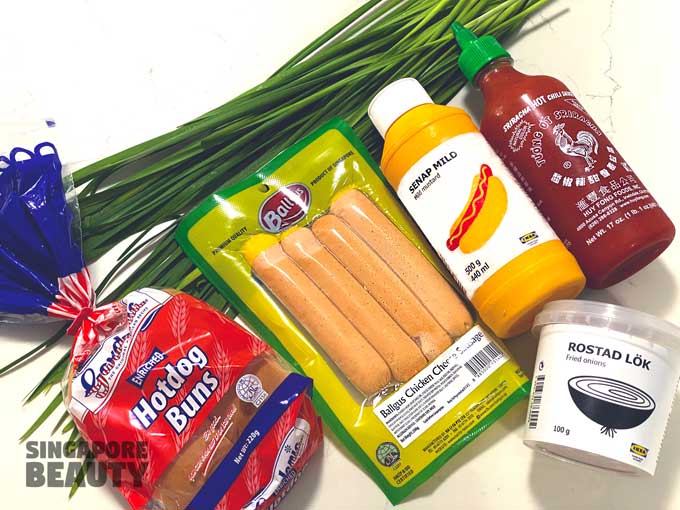 These are the ingredients you need. The mustard, the fried onions, Sriracha chilli sauce, Ballgus Chicken Cheese Sausage, spring onions and Gardenia Hot dog buns.
Poached the hotdogs in a pan of boiling water, the hotdog is ready when it arches like that.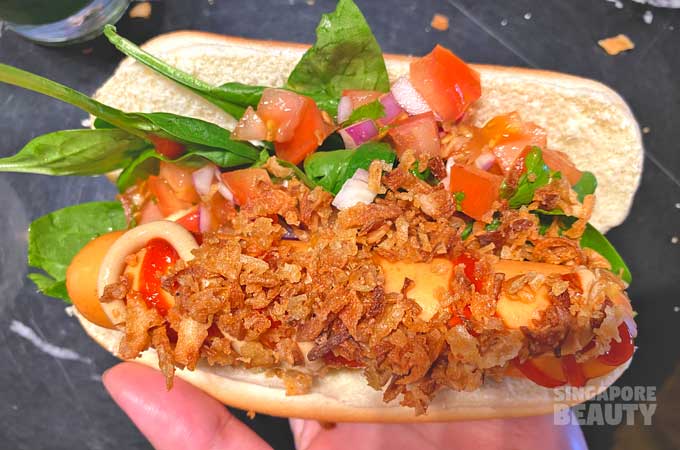 It is time to assemble it. Make a slit in the hotdog bun, place some greens (optional), the chicken cheese sausage, tomato salsa (optional), mustard sauce, chilli sauce topped with some crispy onion (a must) and some chopped spring onions.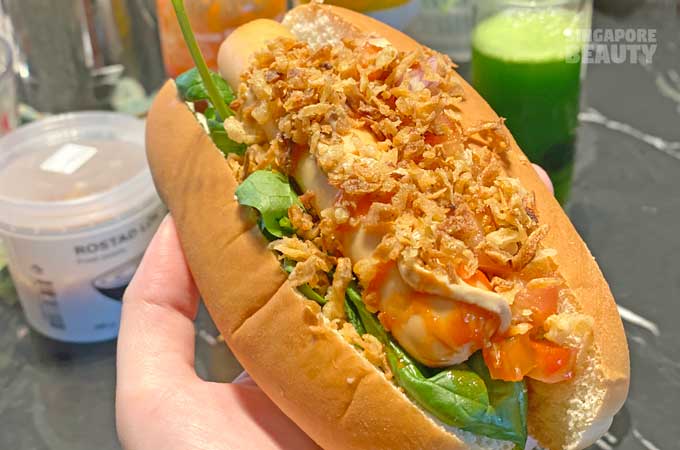 The IKEA-like hotdog is completed! Enjoy it in the comfort of your home.
For those who is interested in the tomato salsa recipe to add to the hotdog bun. Here are the ingredients needed – lime, sundried jalapeno (can replace with red pepper) coriander, ripe tomatoes, red onions, garlic, olive oil and salt. Dice the tomatoes, red onions, garlic and jalapeno. Chop the parsley finely and cut the lime into wedges.
Assemble all the ingredients in a bowl and mix well with a dash of olive oil. Add freshly juiced lime into the mixture and is ready. Vary the portions to individual preferences.
Enjoy this IKEA-like hotdog bun in the comfort of your own home while we stay home and anticipate the reopening of IKEA!