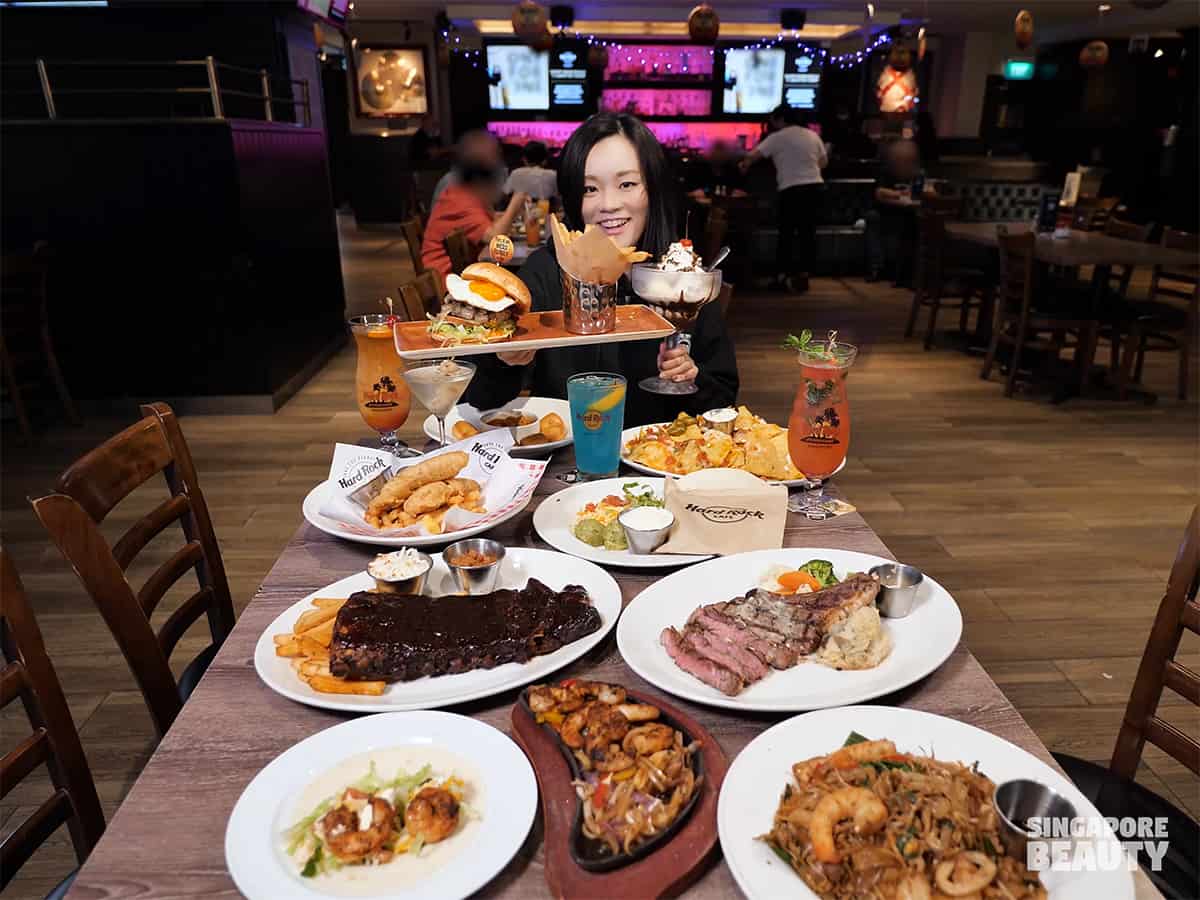 The New Messi Burger is officially launched in Hard Rock Café Singapore on the 1 March 2022. This burger is endorsed by Lionel Messi, a professional footballer who is one of the top goal-scorers in the football world. This Messi Burger also bares similarity to the football star with its winning use of ingredients to create this burger stack. Now available in all Hard Rock Café in Singapore, it is time to get your hands on the taste that rocks.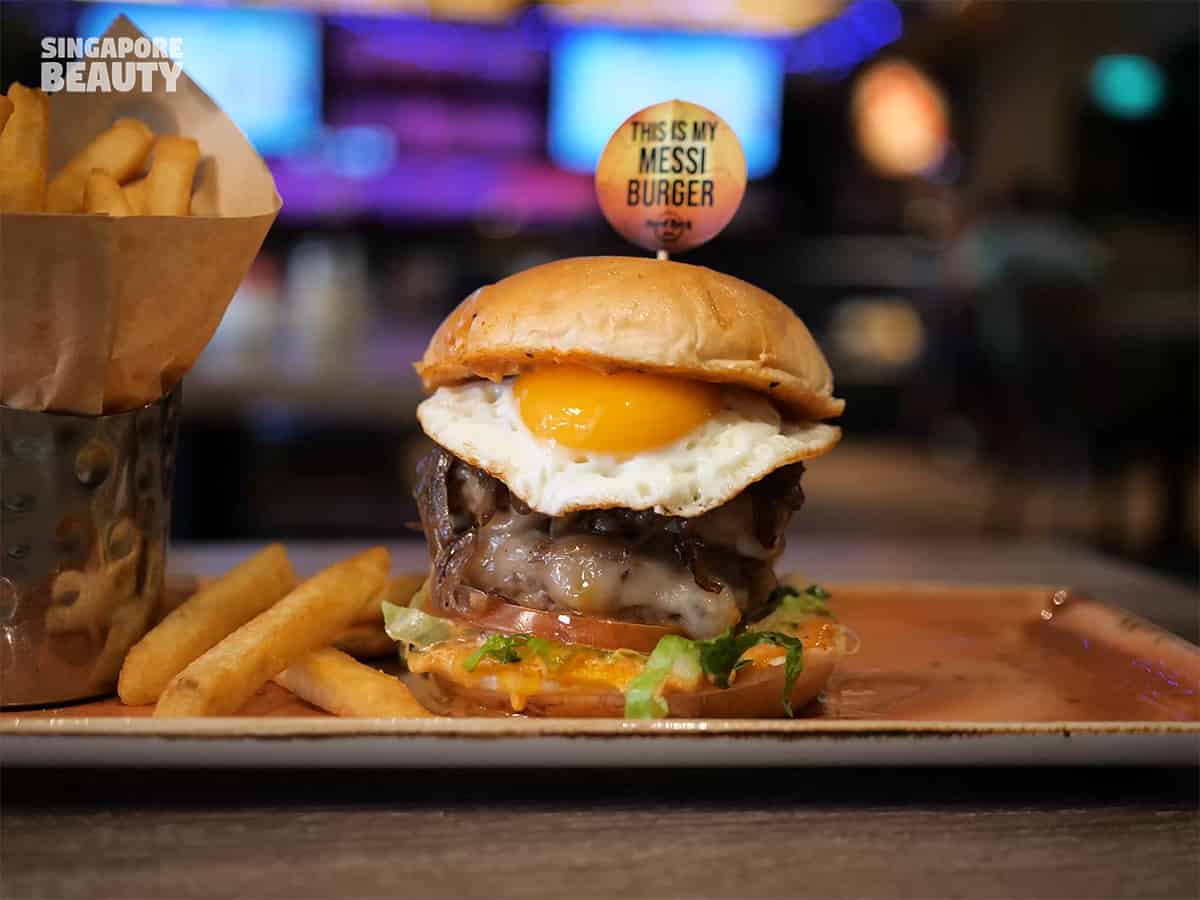 Hard Rock Café Singapore is celebrating their 50th Anniversary with a Live Greatness movement together with the launching of this Messi Burger in partnership with famous football icon, Lionel Messi. If you are a football fan, you will love this winning taste. Come experience the taste of victory with Hard Rock Café Singapore and get into the celebratory mood with them.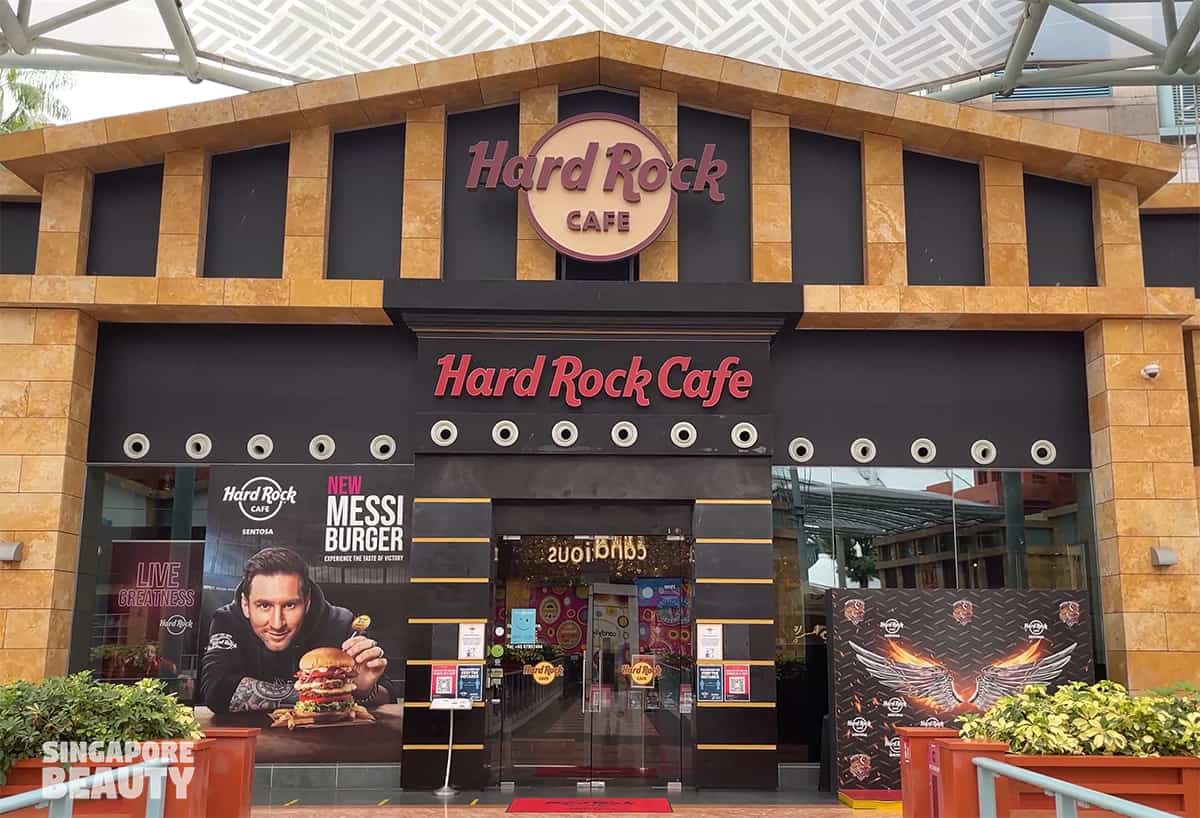 You can get this sizzling hot new Singapore menu at both the Hard Rock Café here. Hard Rock Café Sentosa is located at the centre of Resort World's Forum in Sentosa with resort-like laid back vibe; the other location is at HPL House along Orchard Road – Singapore shopping paradise where all the actions are.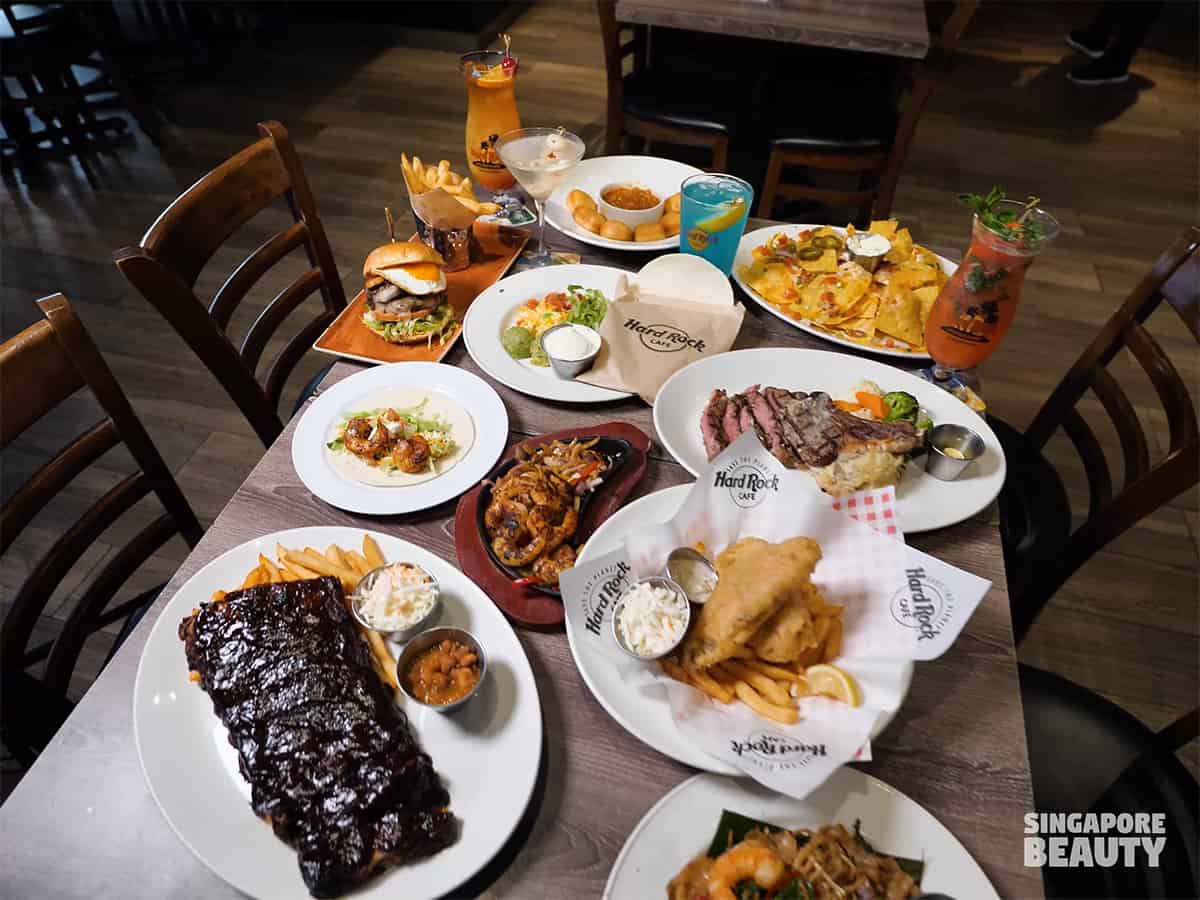 Together with this new Messi Burger added to the Hard Rock Café Singapore menu, they also have over 100 bold food and beverages to choose from. They have a wide selection of starters, Entrees, salad, steak burgers, sandwiches, rock the wok local delights, desserts, boozy milkshakes and homemade mini-milkshakes.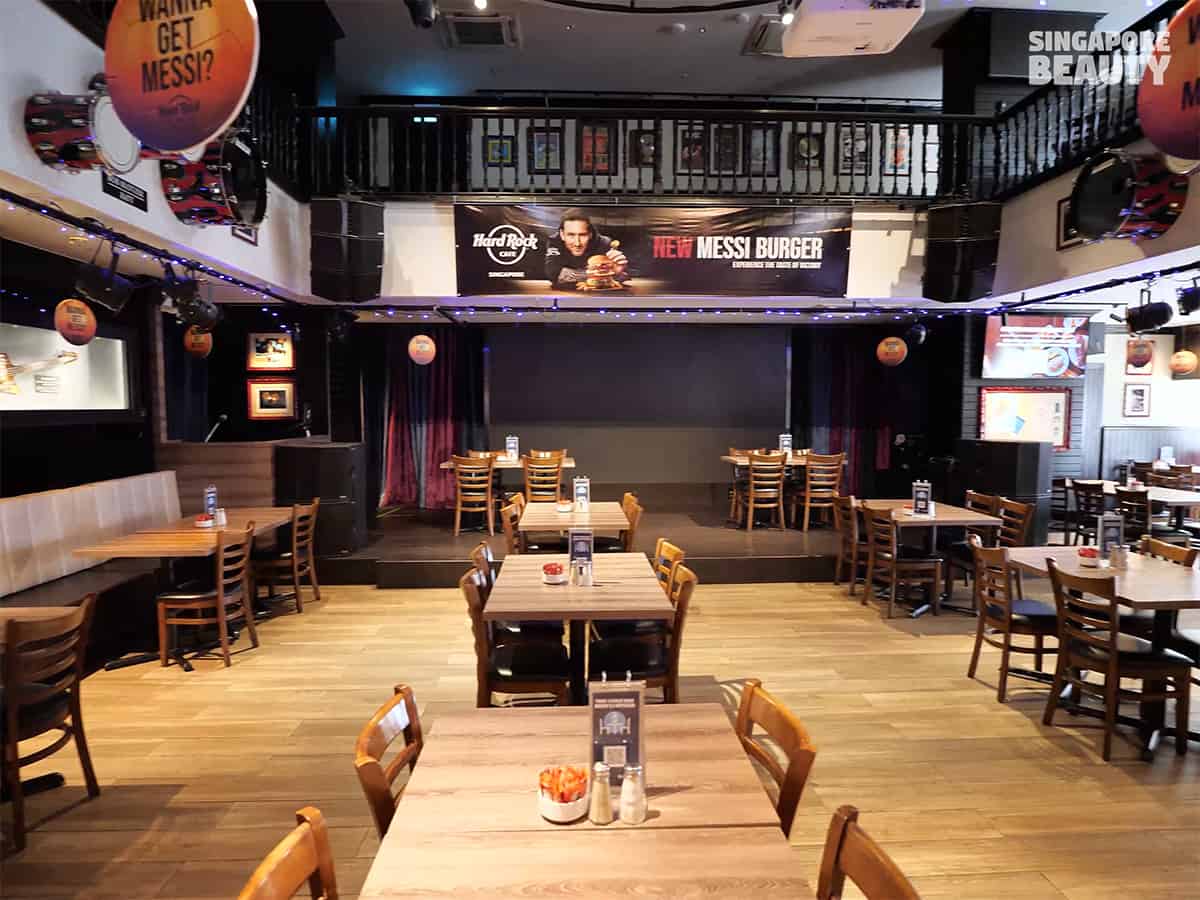 The dining hall has a wonderful collection of music memorabilia such as musical instruments, fashion wear, pictures, autography and more. There is also a step up platform stage where live music, special programmes and events used to be organised. Dine in the greatness of legendary icons with the company of good food and ice cold beverages.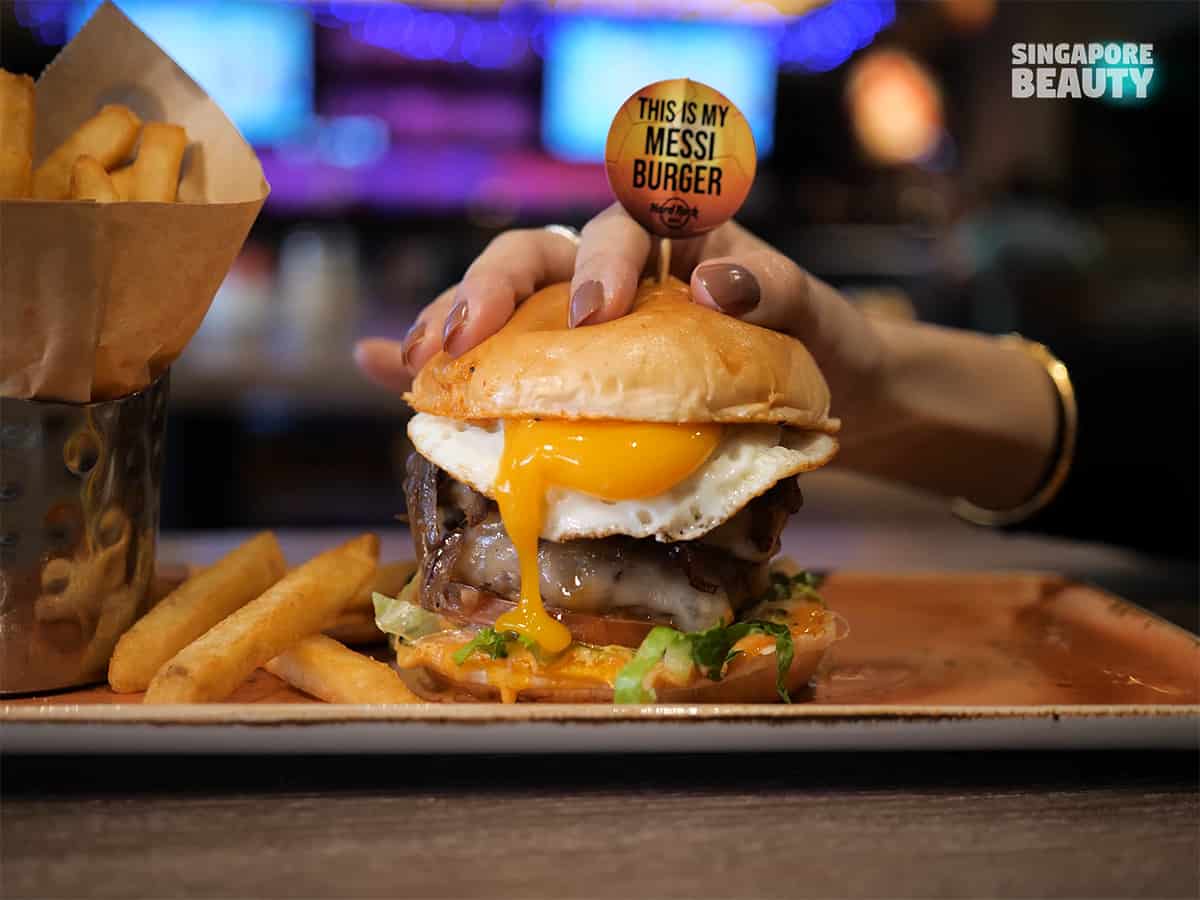 The Messi Burger is priced at $27.95 with option to add on a side of fries for $4 and a lazy egg for $2. If you would like your egg fully cooked or with a molten yolk aka lazy egg, please do let the crew know when they are taking your orders. The egg adds a rich creaminess to the Messi Burger and for a small extra charge, it is definitely worth it.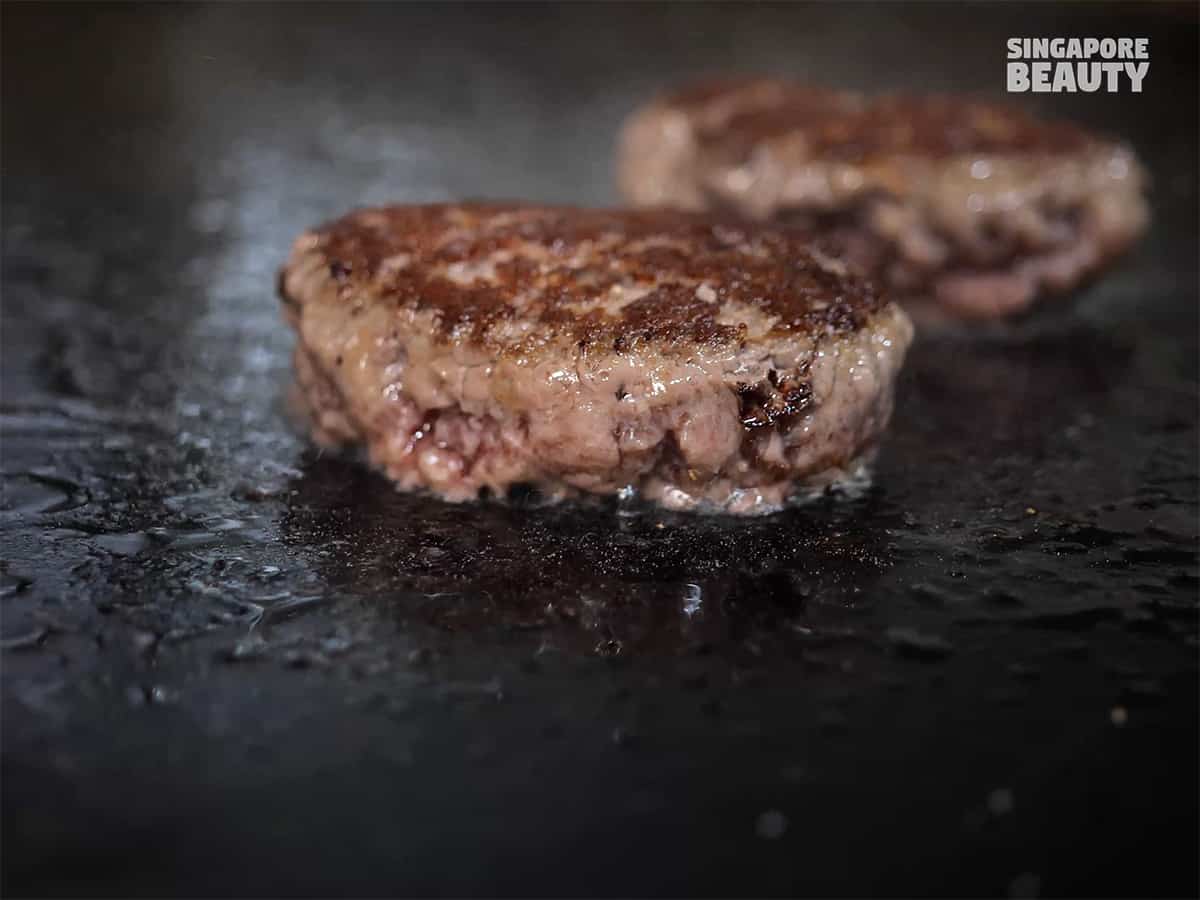 Here's what in the Messi Burger that will steal your heart. A double slabs of smashed steaks. This steak patty is made with 4 types of steak blend and grills on the griddle in its own fats with no added oil. Using only US Choice and Certified Australian Angus Beef for their burgers, you can be assured that you are chomping on some quality meats. Texture and flavour wise are great as usual with their curated American style burgers menu.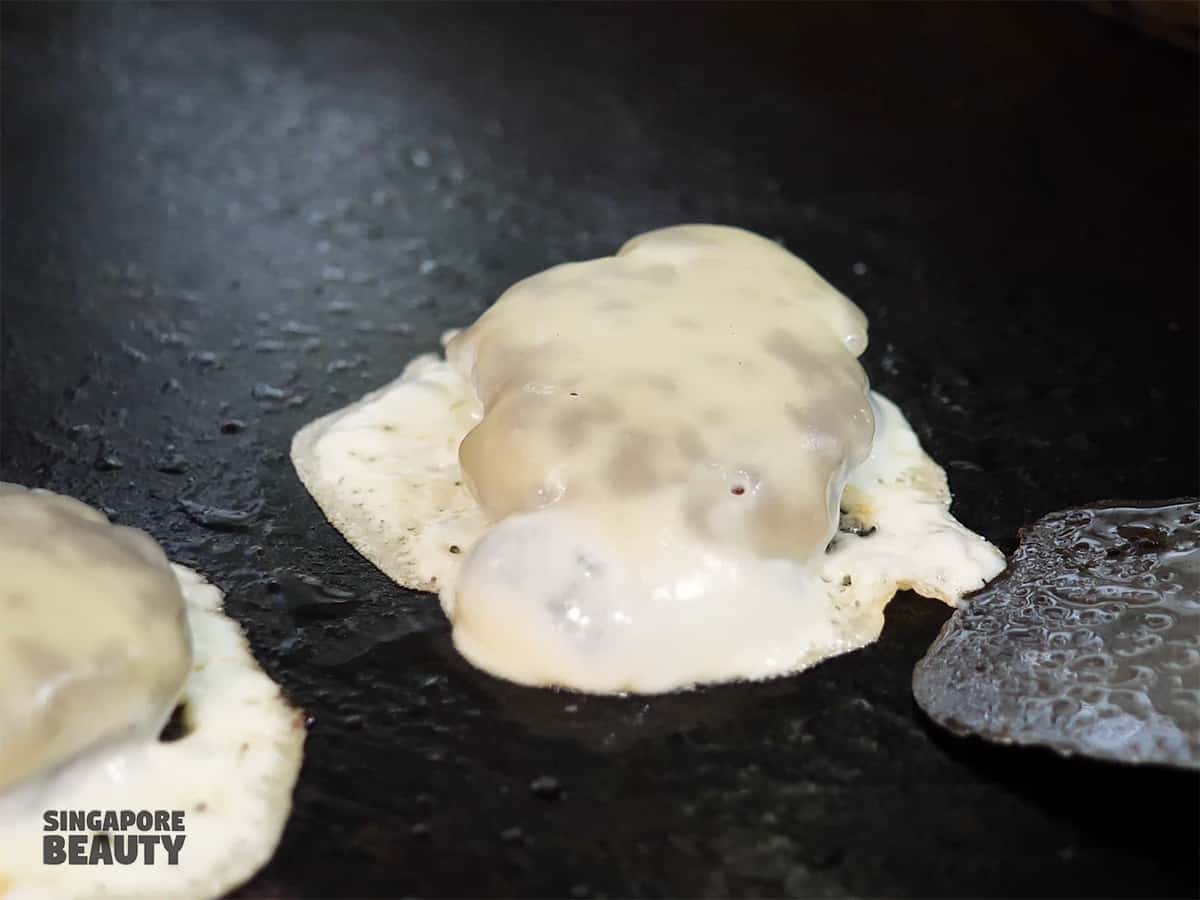 The 4-steak blend slab is done medium well and topped with Provolone cheese. This cheese is specially flown in for the burger to complement the flavours of the double 4-blend beef patty. Provolone is a special aged Italian cheese that has an intense richness when melted over the top of the beef patty using the heat from the patty. In this Messi Burger, there are two melted cheese topped beef patty, that's music to the ears of aged cheese lovers.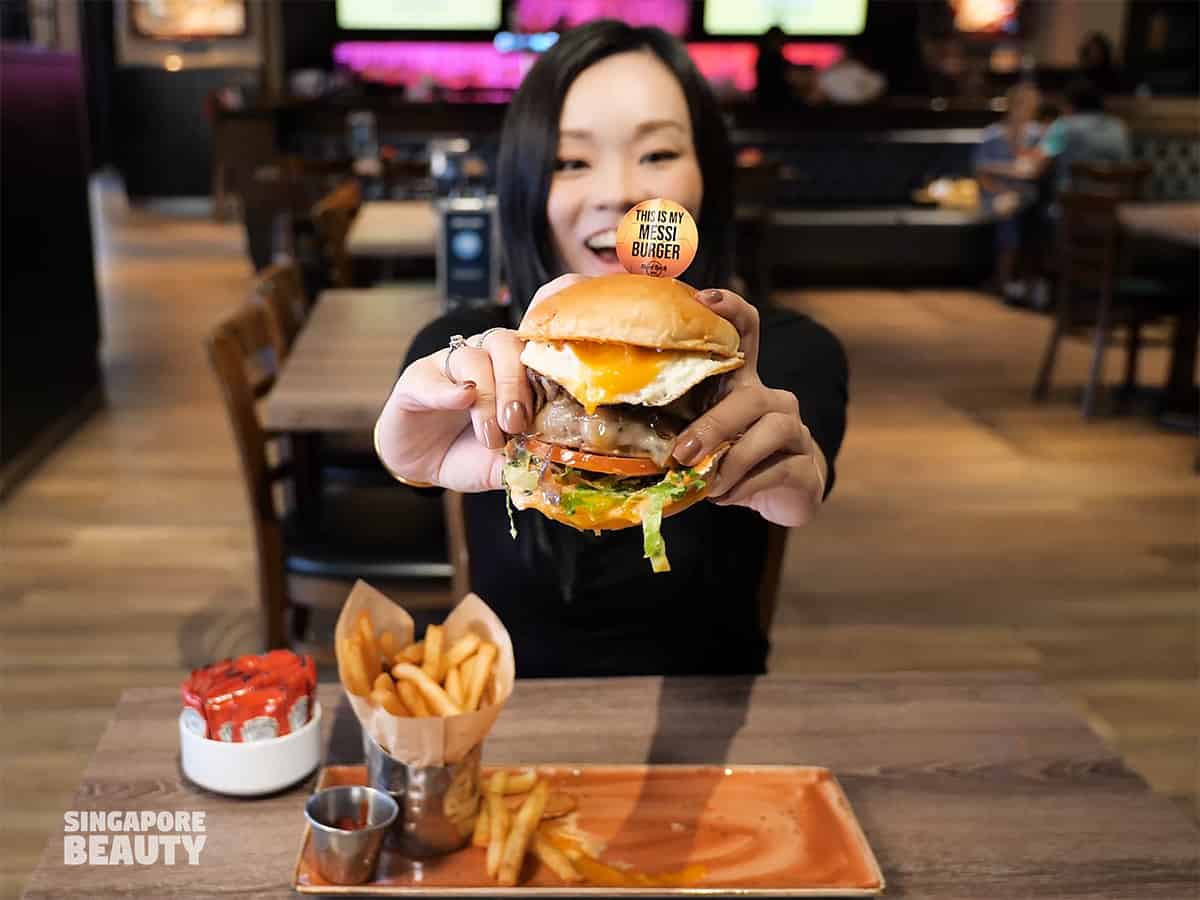 This is my Messi Burger. Featuring two slab of special steak patties made from a blend of 4 types of steak, both topped with a blanket of melted provolone cheese, with light shredded lettuce, a slice of vine ripened tangy tomato, a handful of caramelized sweet red onions and Spanish-style chorizo for the saline smoky kick. All stacked between two freshly toasted burger buns with a generous spread of spicy smoky sauce. Add on the lazy egg and a side of thick cut fries to complete the experience!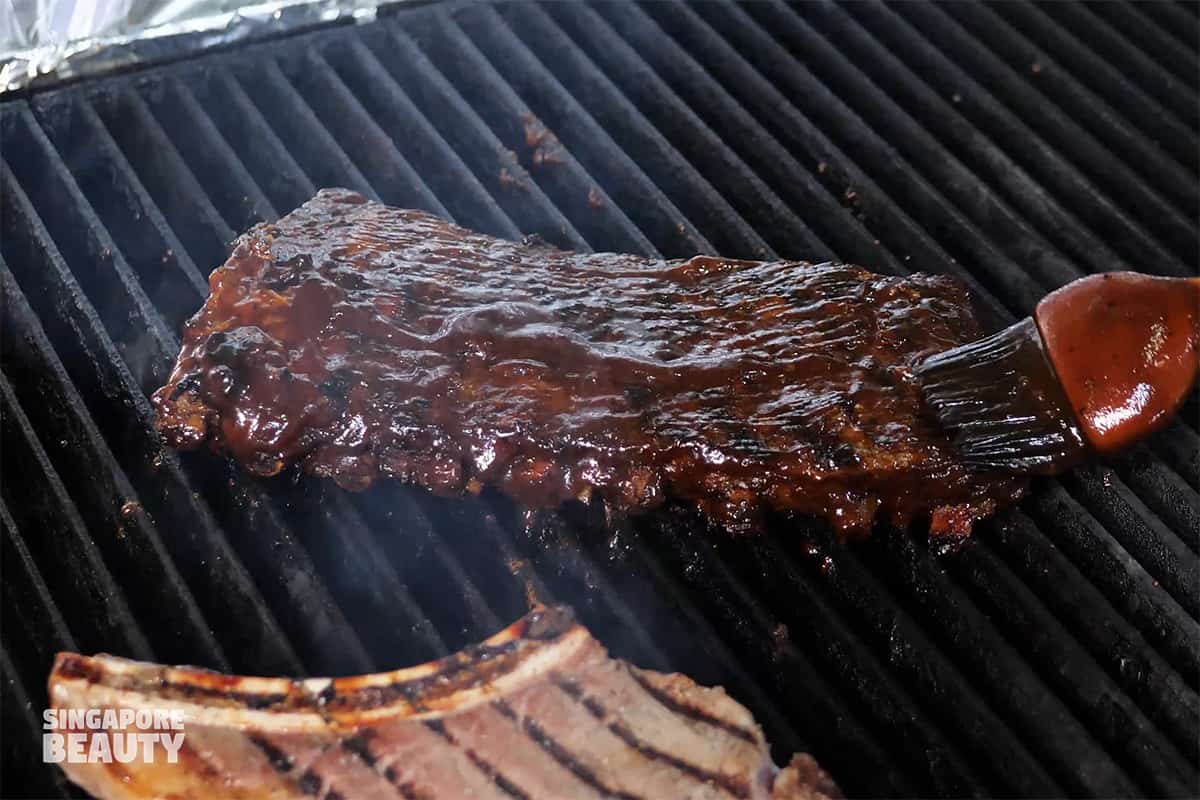 Baby Back Ribs ($41.95) is one of the must try in Hard Rock Café Singapore. Copious rack of ribs are rubbed with their signature spice blend and made in house daily to cater to the demand for their famous ribs. The ribs have a rich smoky flavour, glazed with a house-made barbecue sauce for the caramelized tang that is so addictive.
This baby back ribs looks like a dark knight in a shiny amour with the glazing. Flavours are intense with meat texture that is moist and fork tender. The fall off the bone meat is well marinated with flavours penetrating right to the bone. There is a lot of meat around the short bones and some soft bones that feels gelatinous to the bite, almost like tendon texture. Served with a side of seasoned thick cut fries, coleslaw and ranch-style beans with some sweet tangy diced tomatoes. This is a must-try dish that is good for sharing among 2-4 pax.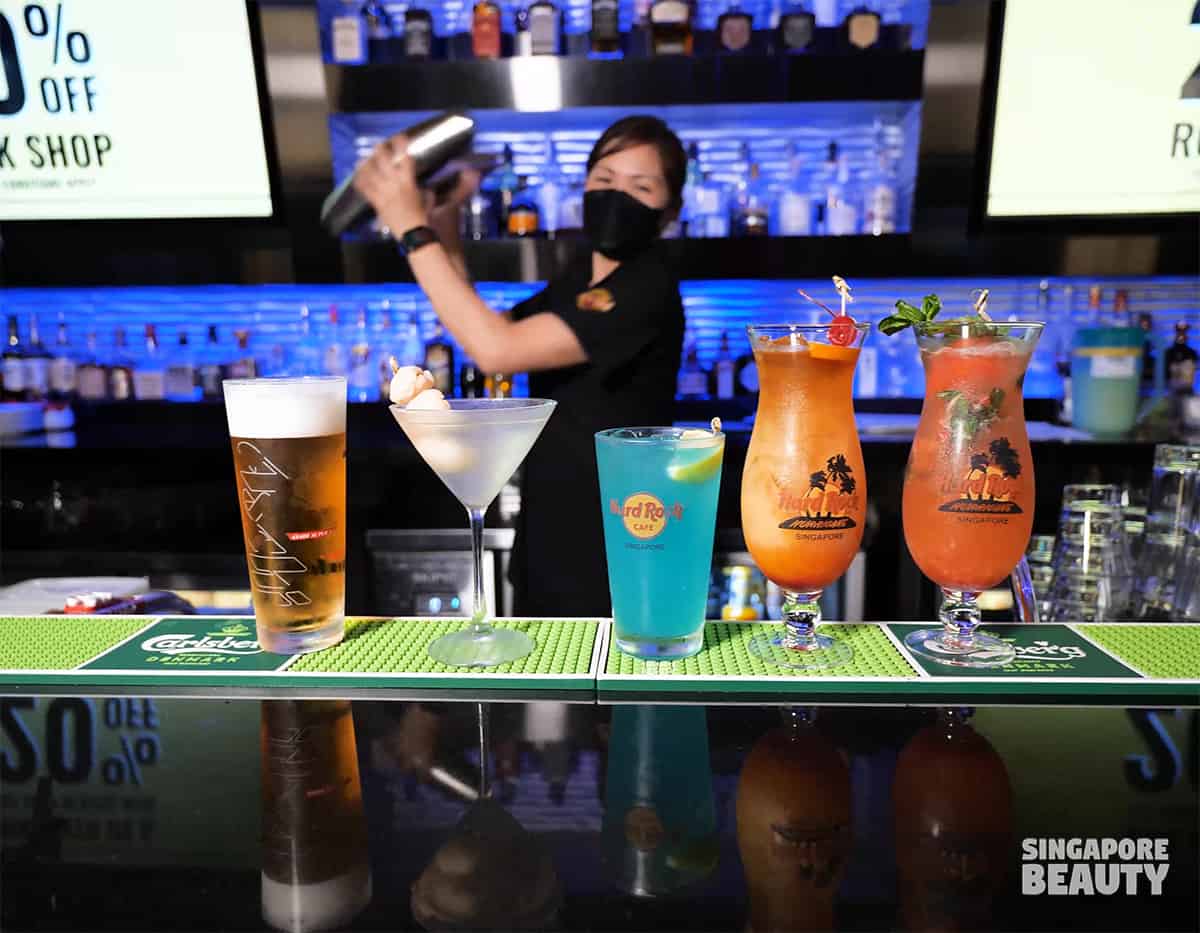 Hard Rock Café Singapore is the one place you need to be at for a chill night. The drinks menu is extensive with their Jam Session Collections, Signature Cocktails, Alternative Rock menu aka mocktail & alcohol free drinks, Hot & Cold brews, beers, wines, Classic Rock cocktails, Tropical Rock drinks and premium House Spirits. We have picked a few eye catching drinks, from Left to Right, beer on tap with the perfect beer pour ratio, Lychee Martini, Electric Blues, Hurricane and Strawberry Basil lemonade. It's tough to pick a favourite out of these signatures, as each drink shines in their own way. If we must pick, it is the Hurricane for the cocktail with a good balance between refreshing citrus base and a smoothing wash of rum. With an ice cold cocktail in hand, we are ready to rock the night!
Classic Nachos ($29.95) is a great starter to go with any of the Bar picks. This is a double stack of toasty crunchy nacho chips, topped with ranch-style beans, fresh salsa, spicy jalapenos, pickled red onions, green onions with some sour cream dip. Two layer of 4 cheese blend are melted on to the chips for extra saline piquant kick.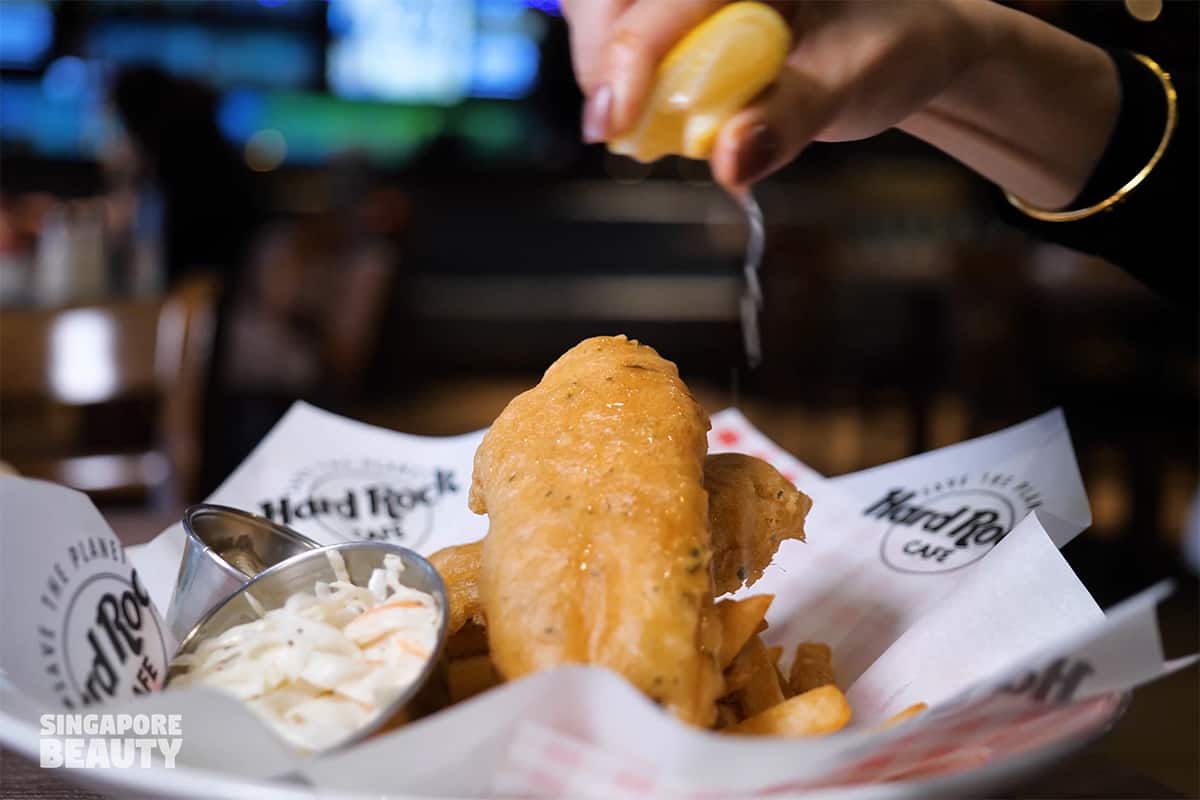 Fish & Chips ($27.95) are two seabass fillet dipped in light batter and deep fried till golden brown. The moist delicate fillet is encased in a light and fluffy crust. Give it a splash of fresh lemon juice and you are all set on the journey of crispy crust with tender fillet cooked just right. Comes with a side of thick cut fried and tangy coleslaw.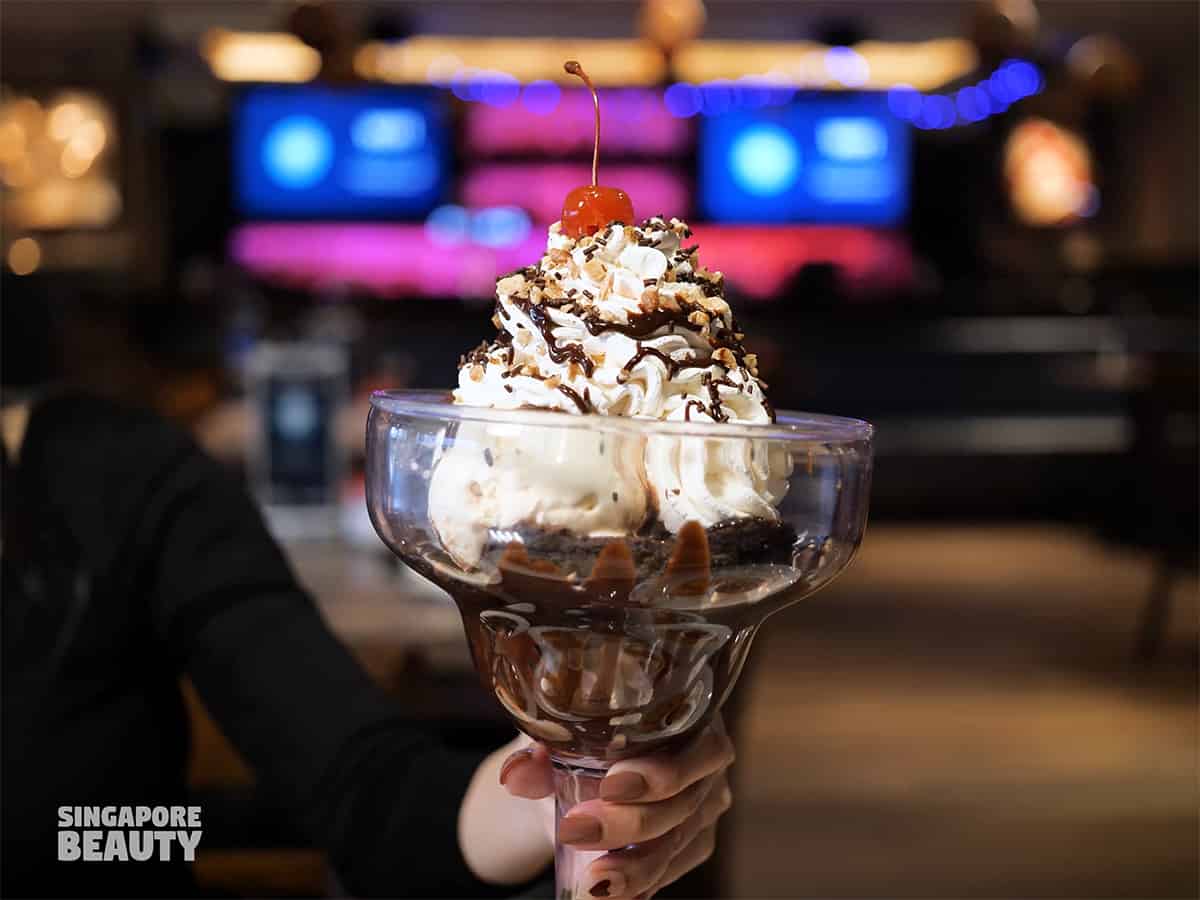 End the night on a sweet note with their Hot Fudge Brownie($18.95)- served in a jumbo size jelly glass that is as big as a bowl. The base is a hot fudge sauce, topped with a warm chocolate brownie, two scoops of vanilla ice cream, more hot fudge drizzle on chopped nuts and fresh whipped cream with a cherry top. The richness of a warm brownie with the ice cold vanilla ice cream and light whipped cream is delightful. This is a dessert that is good for sharing for 2-3 pax. Must Try!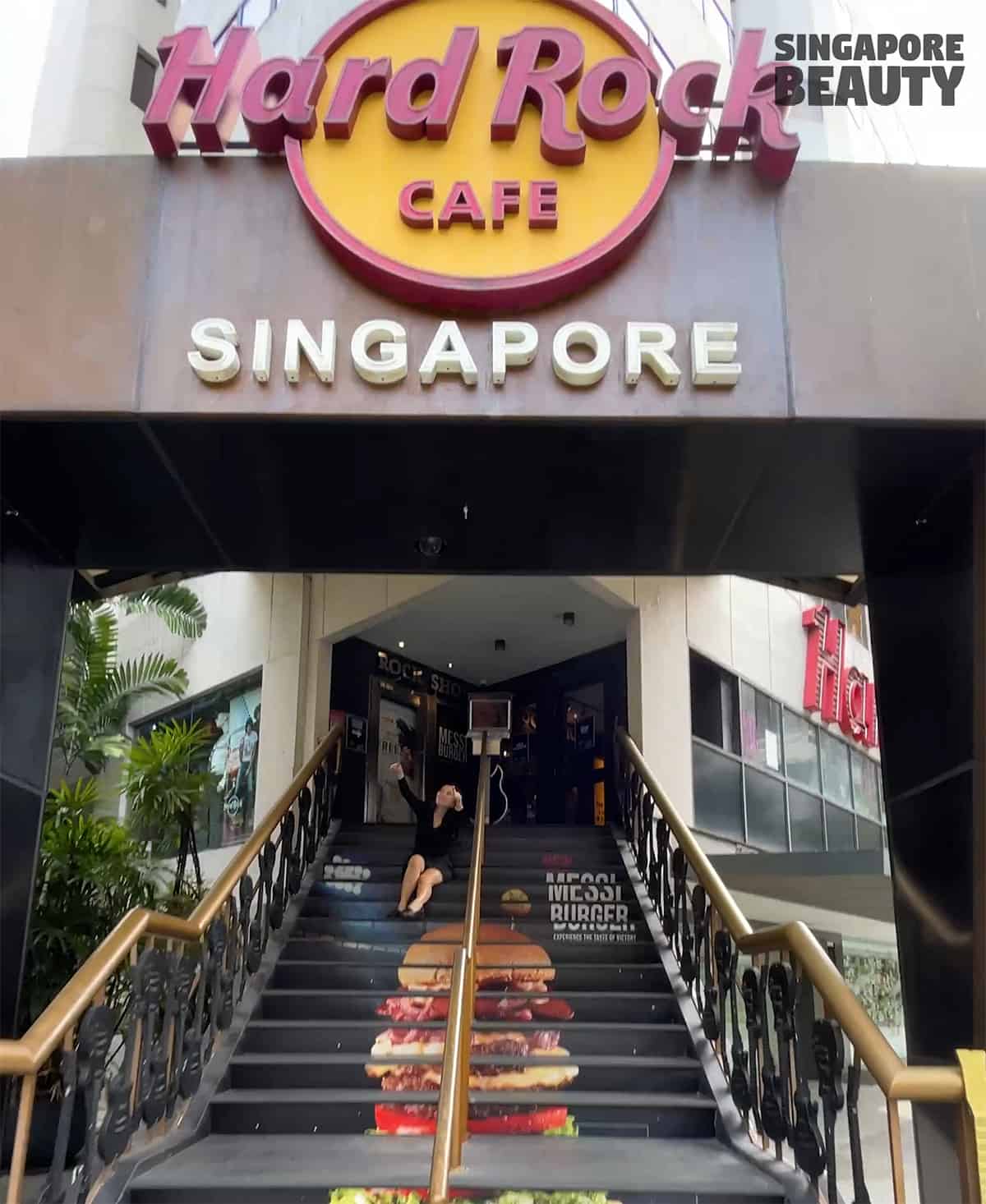 Besides the regional favourite menu, they also have Cowboy Ribeye grilled bone-in with the perfect grill, Famous Fajitas with choice of grilled shrimps On Tex-Mex-style warm tortillas, Rock the wok with local delights such as Seafood char kuey teow with wok hei,  Singapore all time favourite chilli crab dip with crab chunks, cocktail, mocktails, booze and so much more. With daily special lunch sets starting from $16 Nett at HPL, 1-for-1 drinks on selected days and complementary kid meal for a limited time only. Head over to Hard Rock Café today!
Address of Hard Rock Café Singapore :
HPL House, #02-01
50 Cuscaden Road, Singapore 249724
For reservations call : 62355232
Resorts World Sentosa, The Forum #01-209
26 Sentosa Gateway
Singapore 098138
For reservations call : 67957454
Brought to you by Hard Rock Café Singapore