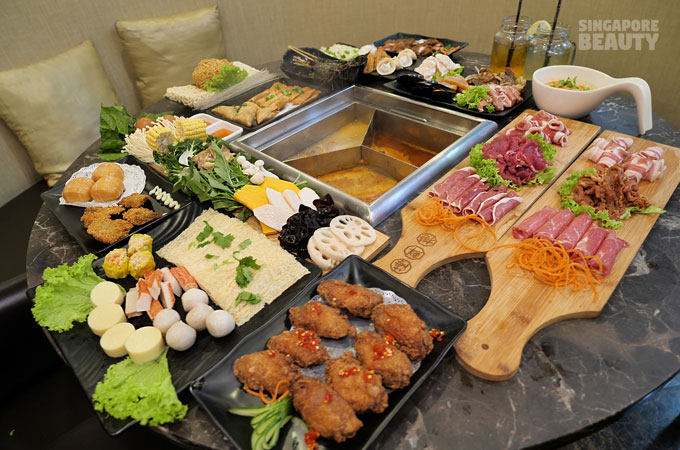 Hai Xian Lao steamboat buffet is located at Wilkie Edge & Isetan scotts serving local Singapore style hotpot buffet and is popular for the rich soup base.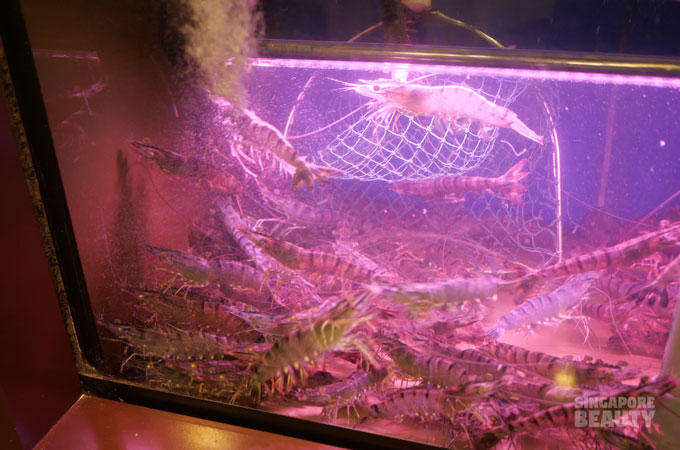 The buffet includes 100g of live tiger prawns on skewers equivalent to about 3 prawns per pax.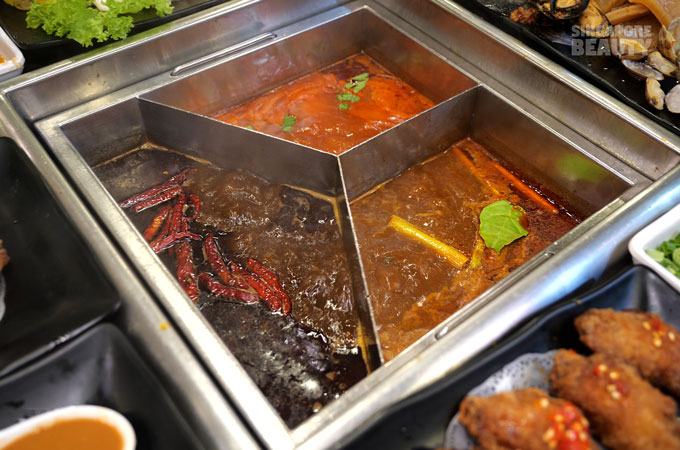 There is a total of 9 soup base to choose from, many of which are Singaporean's favourite soup bases – sour veg pork, Tom yum, sichuan spicy, tomato, laksa, chicken soup base. Collagen, prawn and herbal soup base are the premium soup base which includes a top up of $3 each.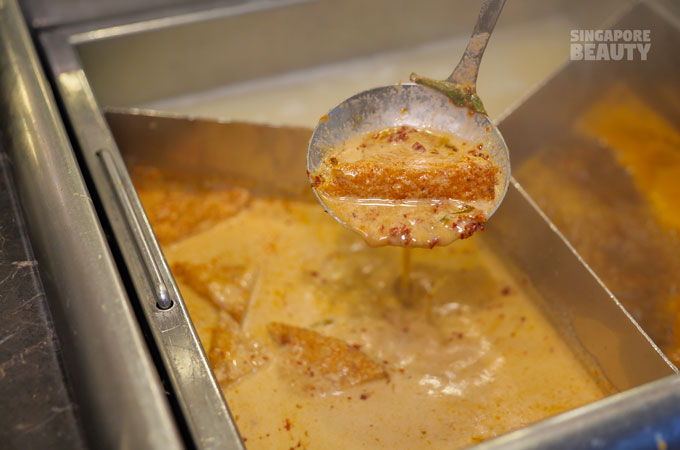 Our pick is the Laksa soup base that is thick and rich with a very authentic Singapore laksa taste.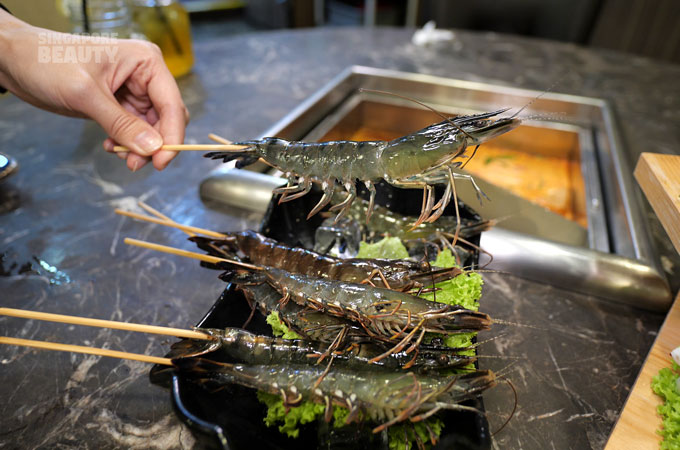 With laksa soup base, get in some shrimp flavour to best enjoy the rich broth.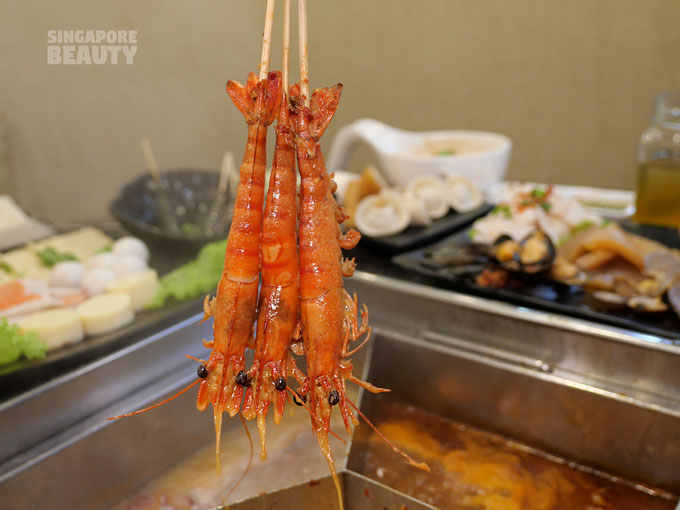 The tiger prawns cannot get fresher than this. The sweetness and crunch of the cooked prawn says it all.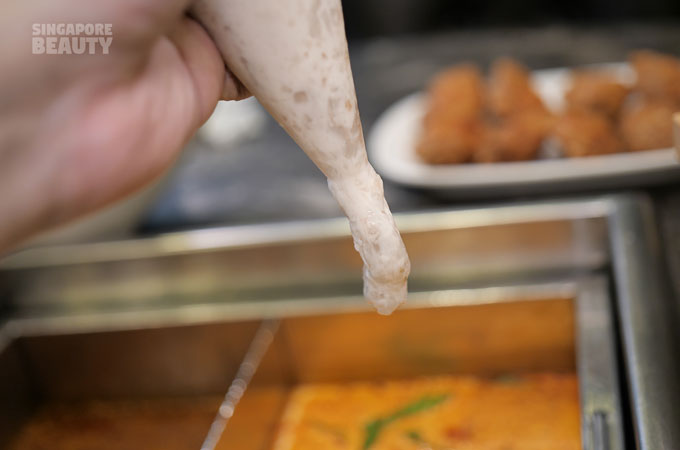 Use the bagged paste to make some seafood paste noodles in the laksa.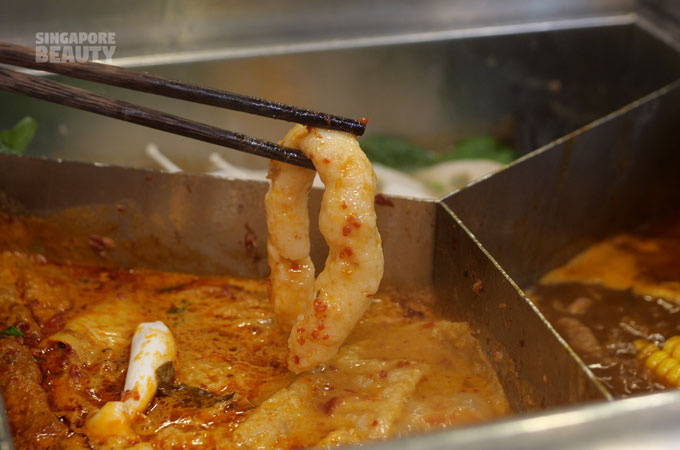 Spongy and of an interesting texture mixed with bits of minced seafood – fish and shrimps.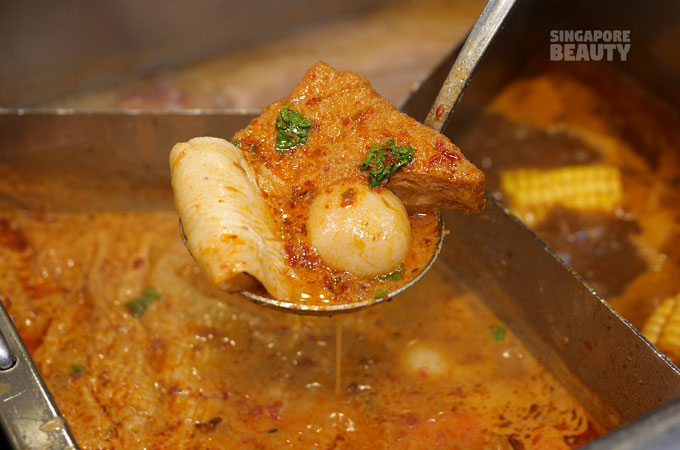 With laksa broth, you need to add in a good amount of handmade surimi to add an additional dimension of umaminess to the broth.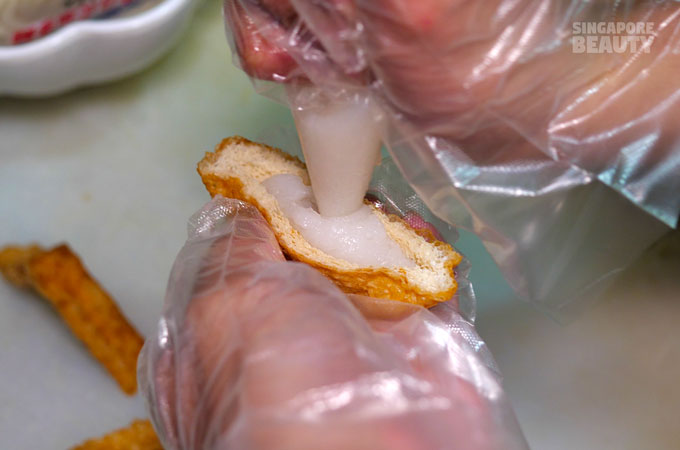 Enjoy some old school handmade yong tau foo in their laksa here.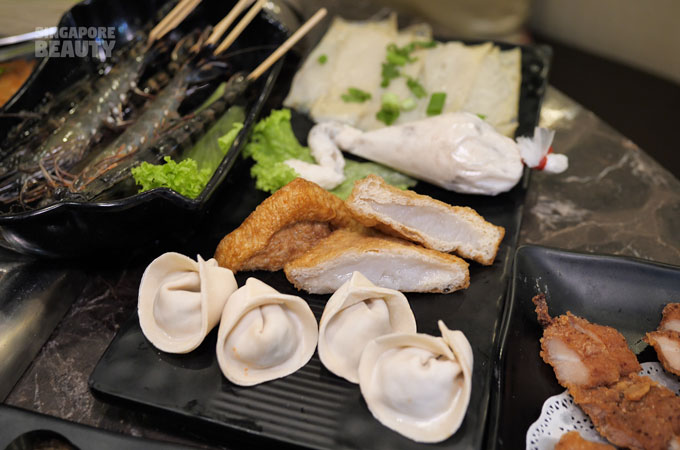 Handmade bagged seafood paste (1 per pax), ingot style wanton, tow pok and fish paste tofu skin.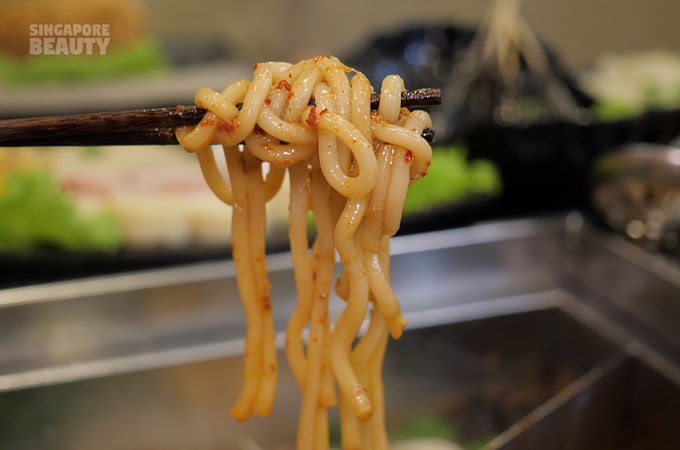 The best noodle for this laksa broth should be the udon noodle. The udon stays chewy yet soft in the piping hot laksa broth and gets coated with the flavourful broth easily.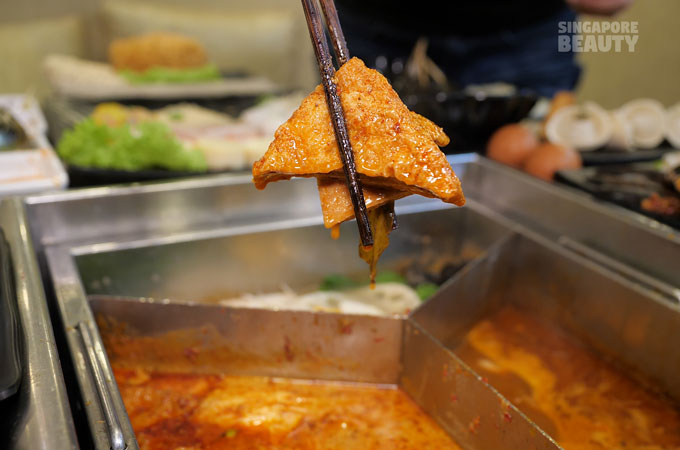 The star of the show is the tau pok aka fried beancurd – light and airy, soaks up the goodness of the laksa gravy.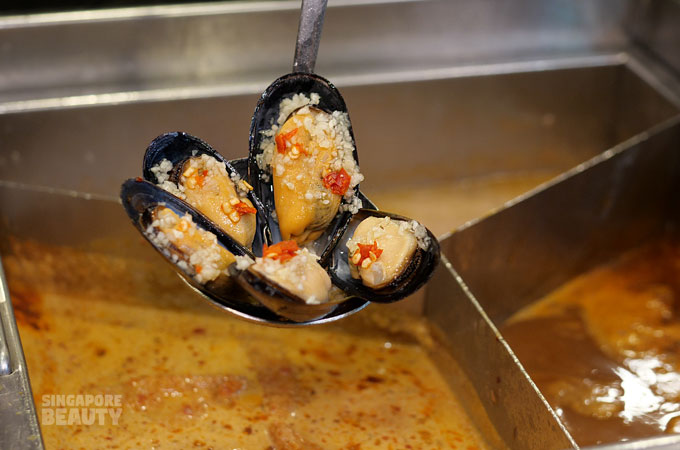 As with all laksa, we need loads of shell fish to be added. The seafoody flavours compliments the laksa coconut aroma so well.  This laksa party is only missing blood cockles and tow gays, otherwise all else is complete.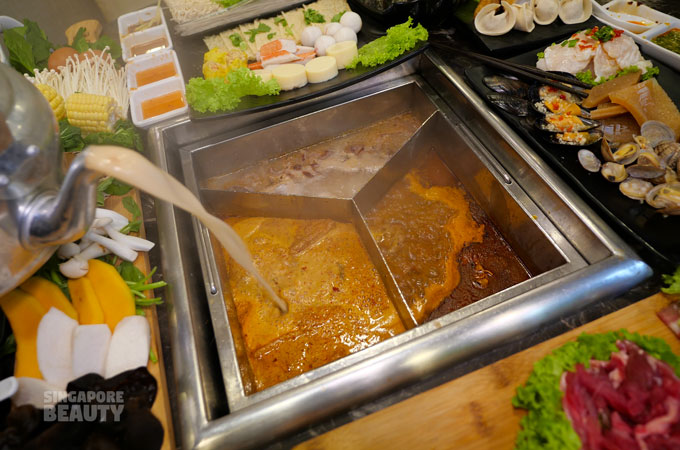 Yes, they top up with real laksa soup base, the more you boil them the thicker and richer it becomes.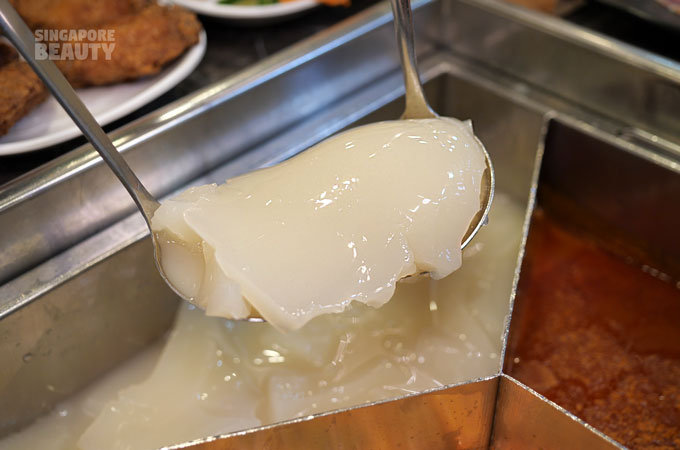 The chef recommendation for soup base is the collagen soup.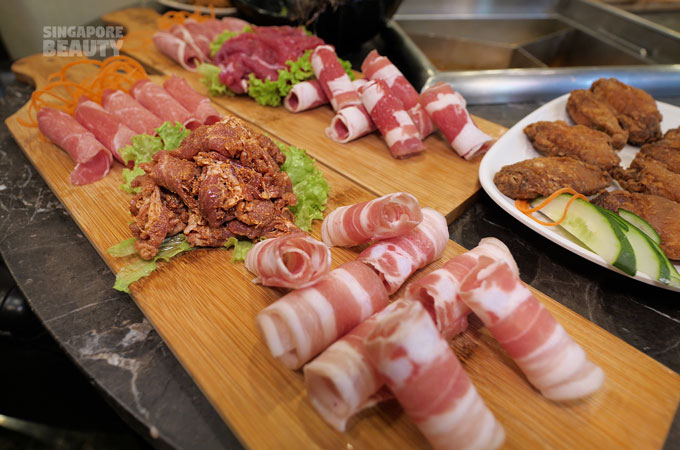 Have unlimited sliced chicken thighs, lamb shoulder, beef, beef striploin, mala pork, pork liver and pork kidney.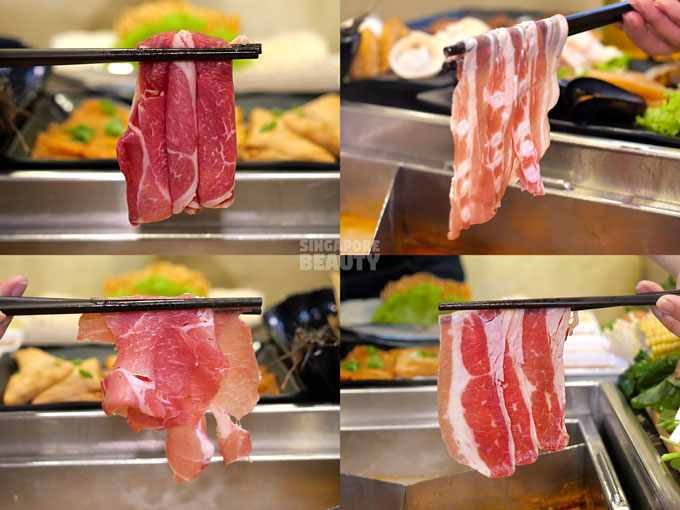 Included in the buffet is Spanish fruitfed pork collar & pork belly at 200gm per plate.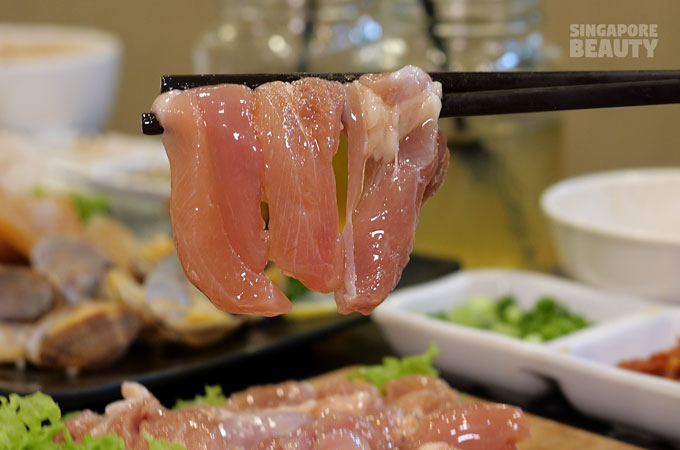 How about some tender chicken thigh flanks?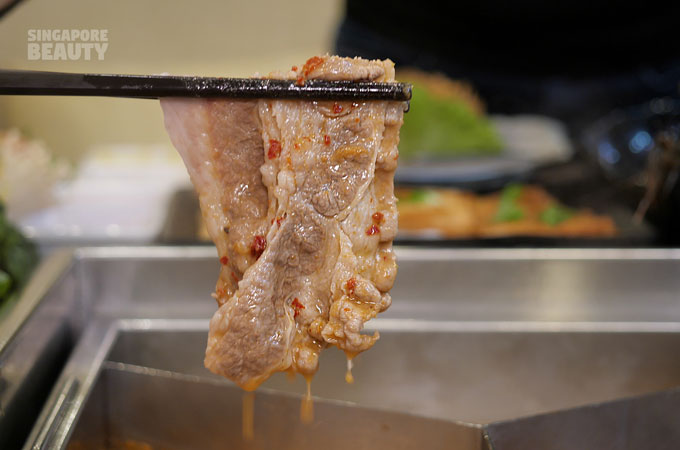 Check out the fats and meat ratio of these meats.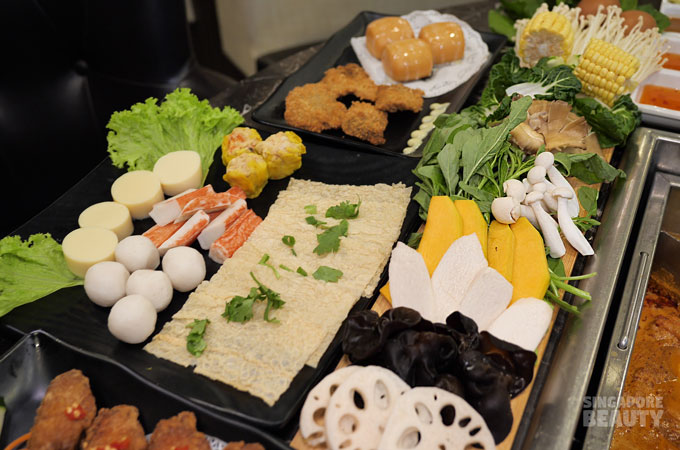 For collagen soup base, a platter of mixed vege goes extremely well with the clean taste of collagen and not to mention is healthy too!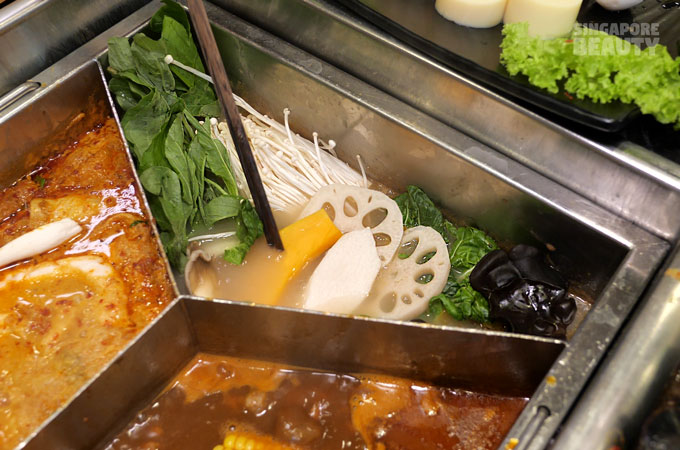 Collagen hotpotting with loads of healthy greens!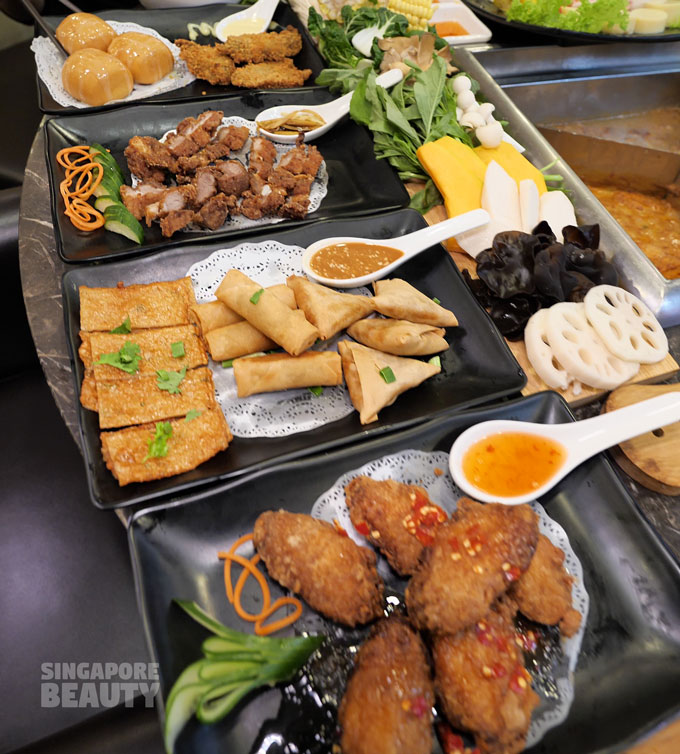 There is a good variety of local cook-to-order food included in buffet under the chef's specials and fingerfood menu. Golden spring rolls, crispy nan ru pork, prawn paste wings, sesame sauce noodle, spicy Sichuan noodles, fried wu xiang, spicy curry pok, panko oysters, golden mantou and many more!
The panko oyster is made from scratch, using a medium size oyster, coated with egg wash and dusted in panko.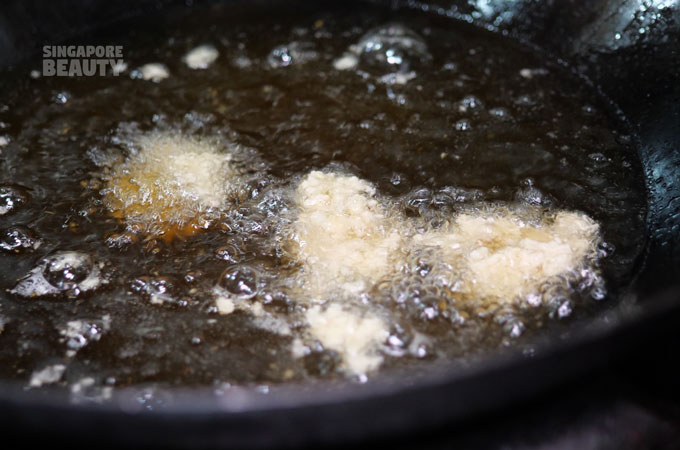 Finally fried in red hot oil till crispy and served with mayo.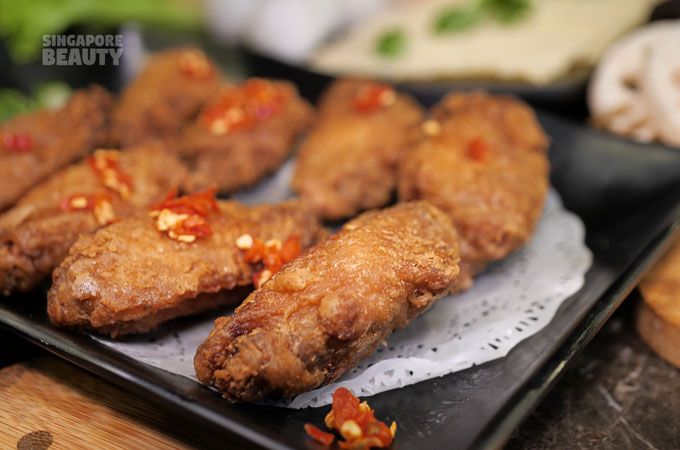 This is prawn paste wings with a savoury golden crust, Singaporean's all time favourite wings to order at Zichar, but now available here as buffet free flow style.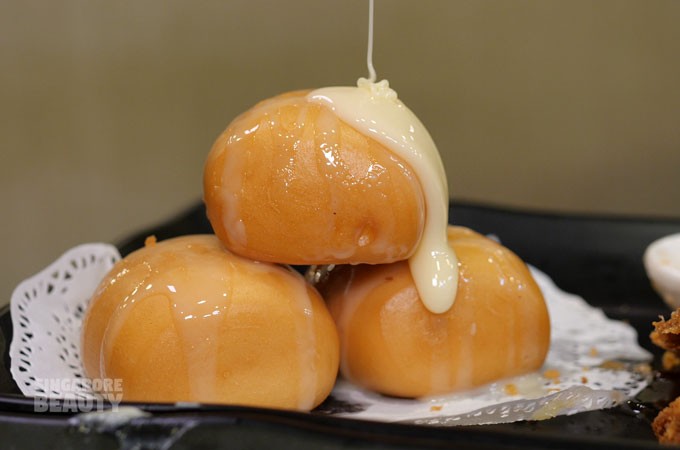 The golden buns in condensed milk, for those who love it soft inside but crispy outside.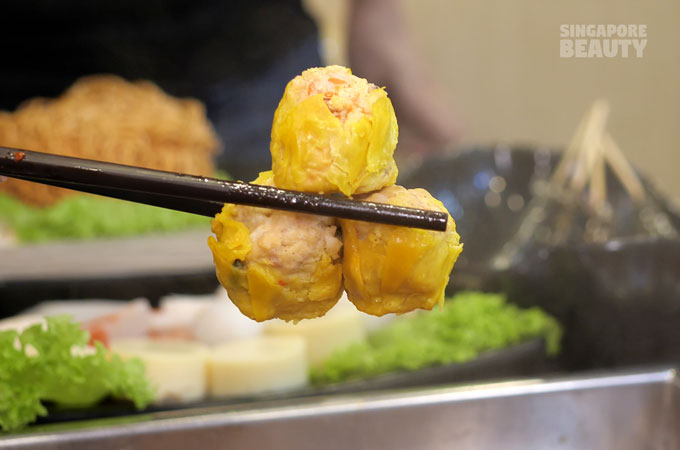 Yes, the do serve some simple no fuss siew mai too!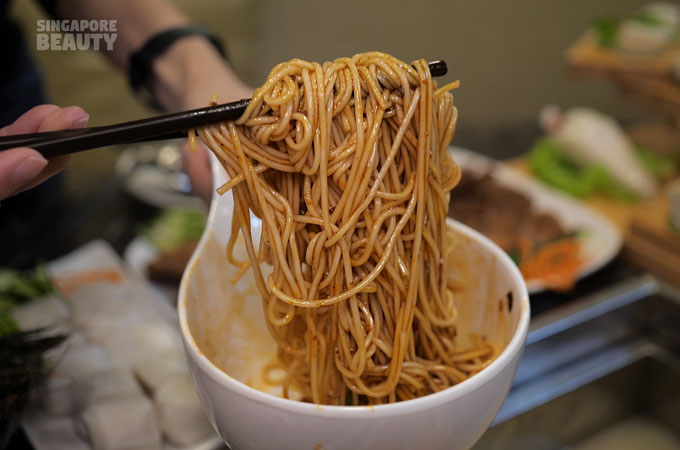 A hearty bowl of spicy Sichuan noodles that is on the mild side of heat but with a great noodle texture.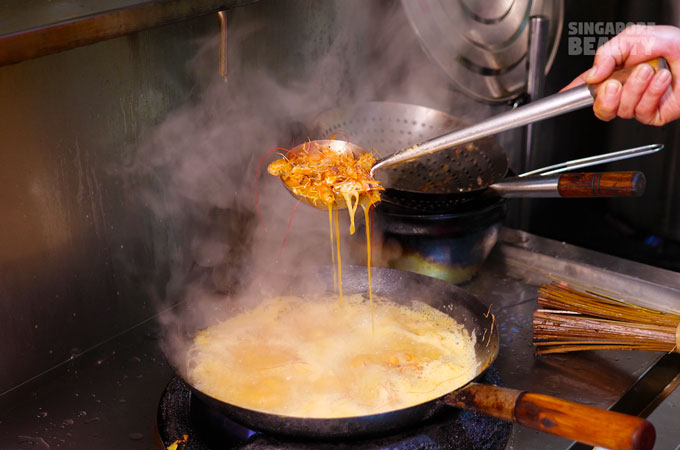 Next on the soup list is the prawn based soup. Check out the intense colour of the soup base, it has to be good.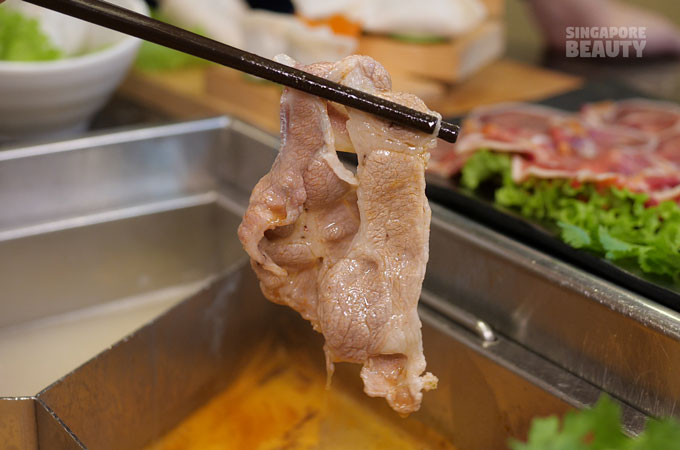 Prawn base soup with pork collar can never go wrong especially with a strong and rich soup base. It is almost melt in your mouth type of meats.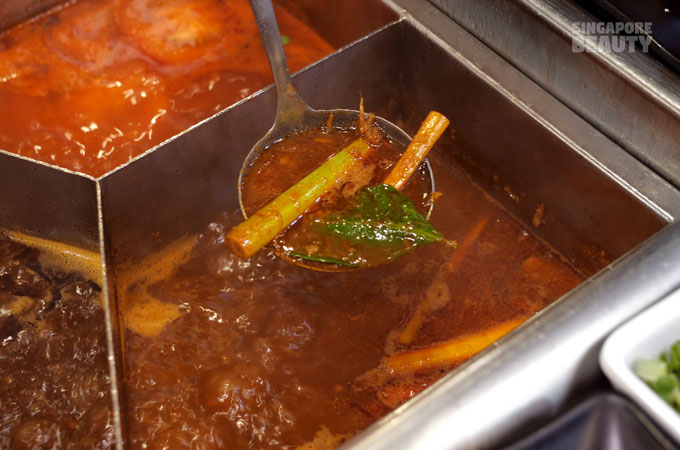 The next to try on the list soup is the tom yum soup. This is the type of tom yum soup that is crowd pleasing with a pleasant sweet undertone.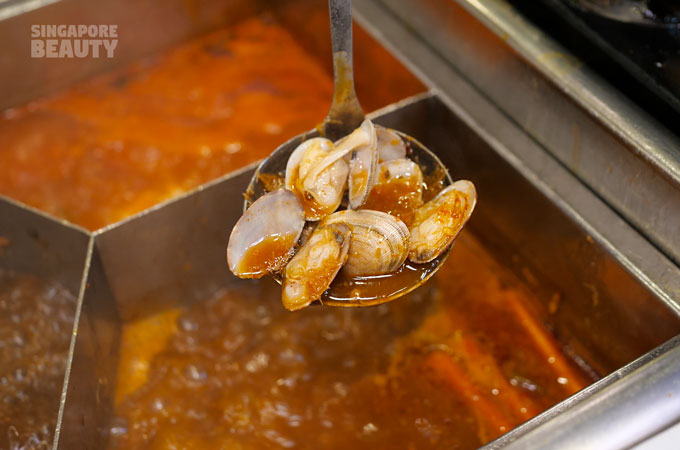 I love some clams in this tom yum soup and lots of mushrooms too!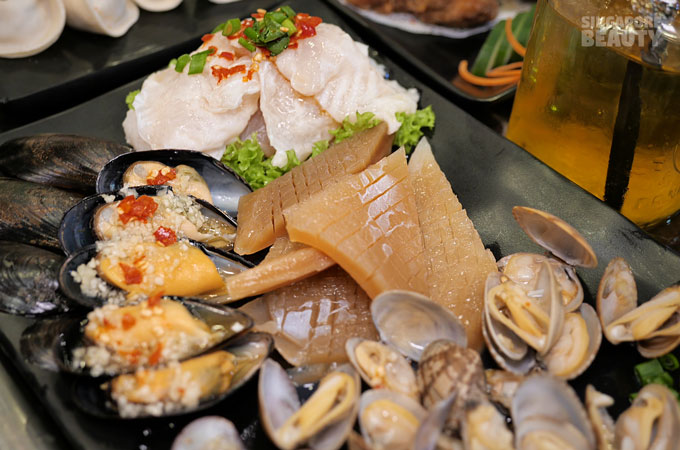 And unlimited seafood – dory fish, mussels, lala and cuttlefish.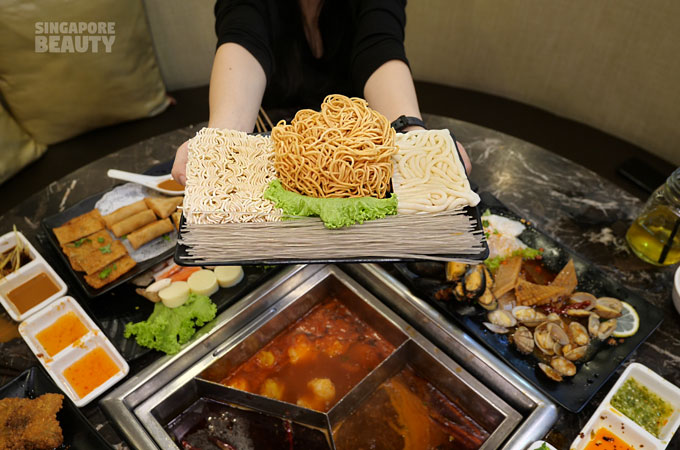 A good variety of local noodles like the crispy noodles, Korean instant noodles ramen, Korean vermecilli and the chewy sweet potato noodles for your tom yum pot.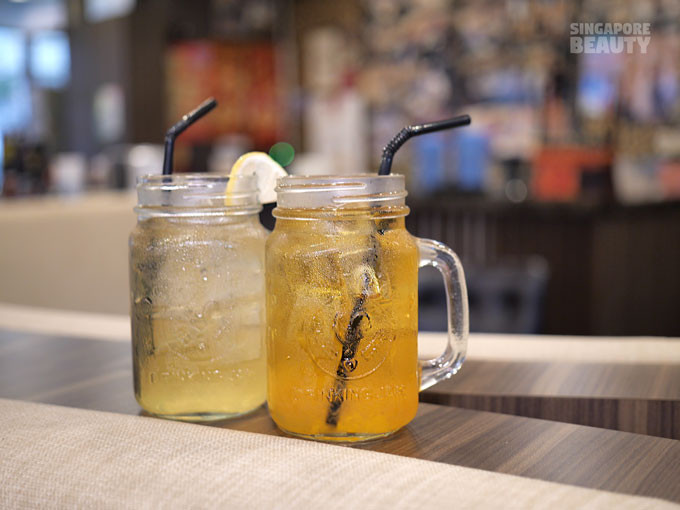 Add $3.80 for free flow homemade and handmade drinks.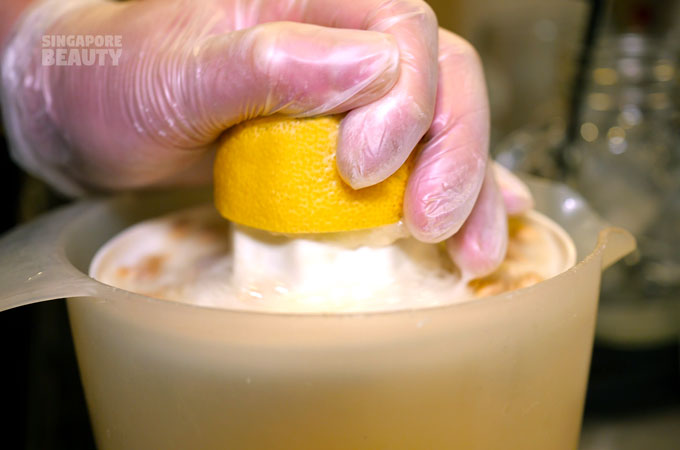 Thai milk tea, iced lemon tea, honey lemon tea and winter melon tea. The winter melon tea is brew from real winter melon with soft winter melon fruit fibres that you can drink. The lemon tea is made with a good amount of handjuiced real lemon.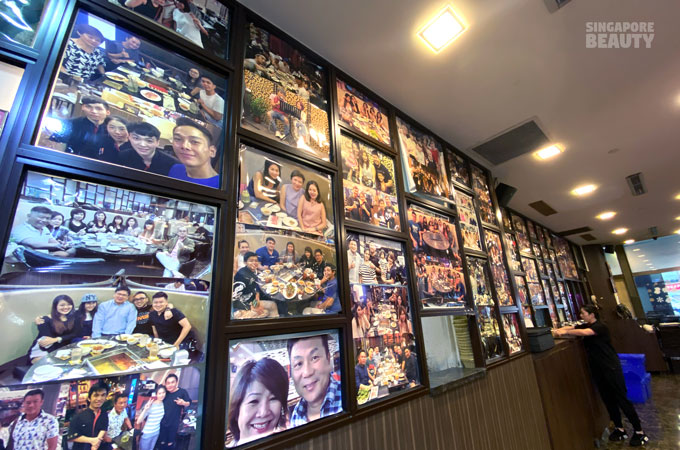 Check out the wall of international and local celebrities who have visited this place. It is a star studded hotpot restaurant.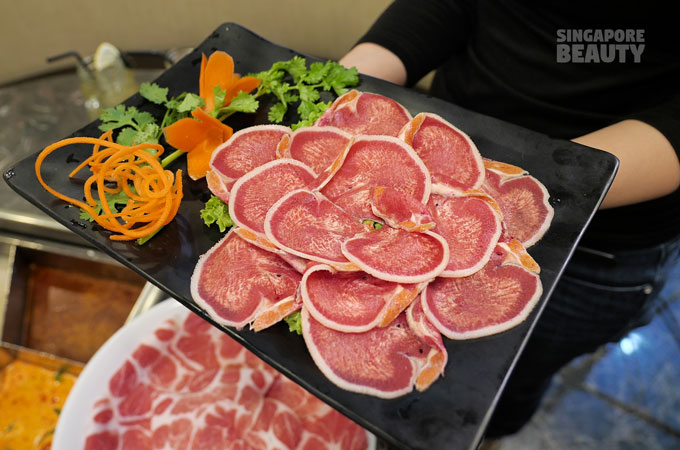 They serve ala carte hotpot too if you are a small eater. These are beef tongue under their ala carte hotpot that you can try.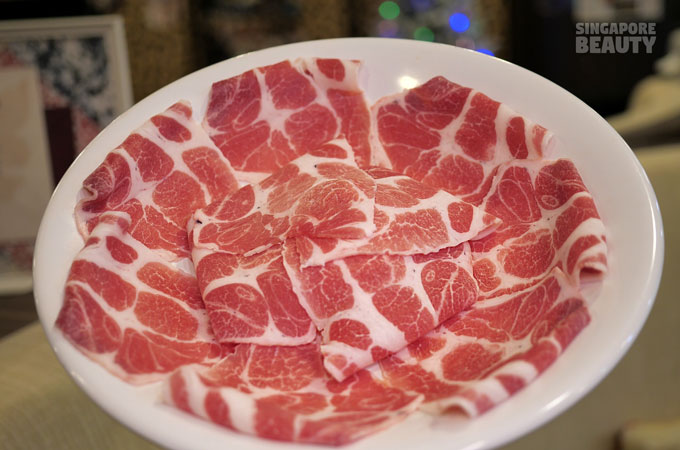 And ala carte iberico pork platter.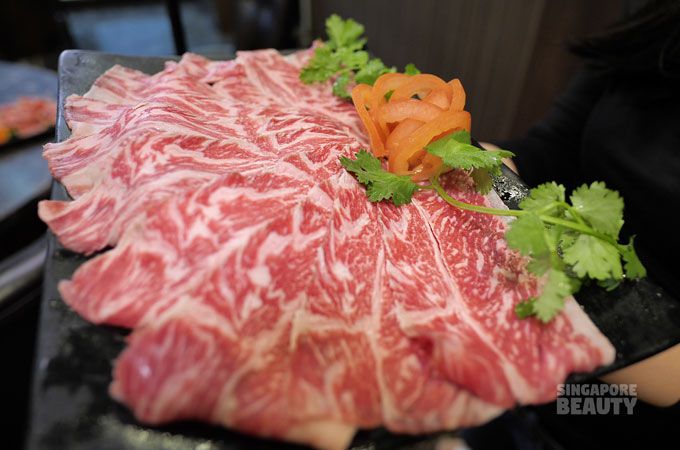 Wagyu too for ala carte hotpot.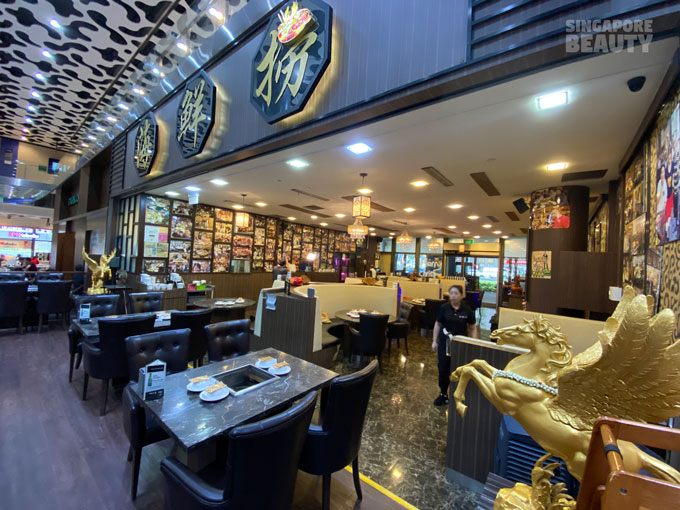 They have skylit, indoor and outdoor seating at the Wilkie edge outlet to choose from.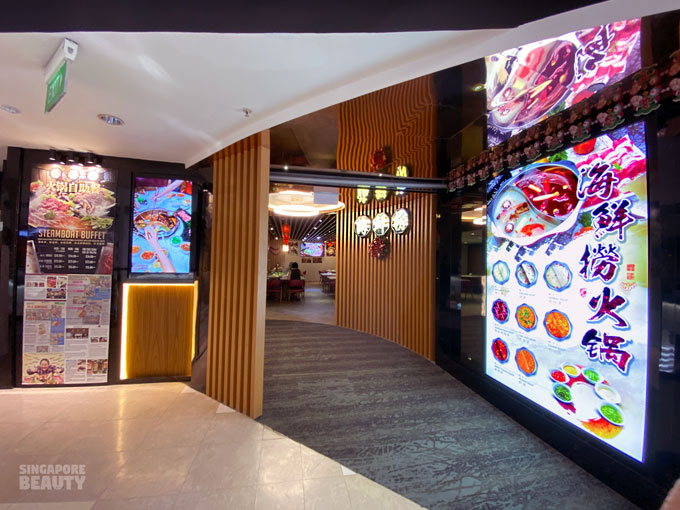 This is the other Hai Xian Lao outlet at Scotts Isetan.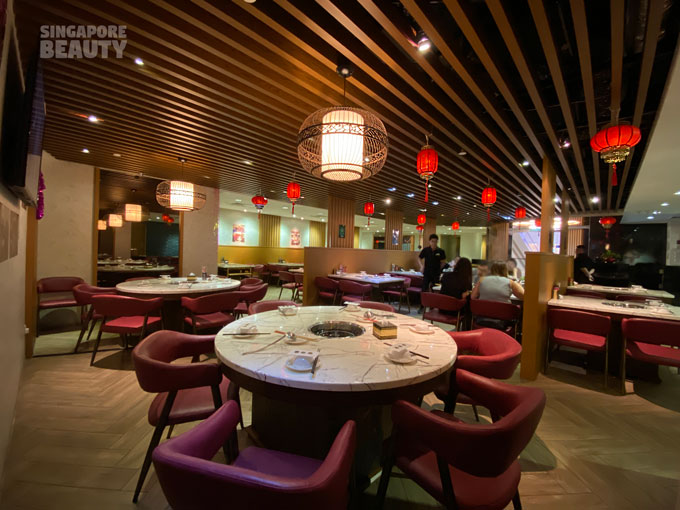 This is a more cosy oriental setting with a private room for 8 pax or more, reservations are required for the private rooms.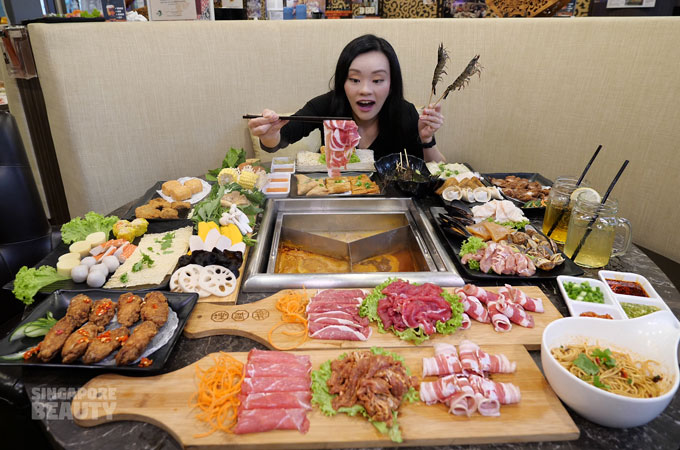 Head over to the Hai Xian Lao buffet feast today!
Special Christmas Promo
Starts from 13 and ends on 31 Dec 2019 inclusive , every table with a minimum spending of $100 on either ala carte menu or buffet, the diners are entitled to a plate of complimentary wagyu beef or a plate of Kurobuta pork daily. Customers also need to share and like their facebook page to redeem this promotion.(only for Wilkie Edge outlet)
Limited to 100 gm of Live tiger prawn &  1 plate of seafood paste per pax.
Soup bases:
2 selected Soup bases are included in the buffet price. For the third soup, top of $5 is required. For premium soup flavours (beauty soup, herbal soup and prawn soup, top up of $3 each for both duo soup or trio soup choices).
Adult buffet price :
Mon-Thurs lunch : $26.80++
Mon-Friday dinner /Eve & PH lunch or dinner : $34.80++
Senior (above 60) buffet price :
Daily : $23.80++
Child(4 to 13 years old) buffet price:
Daily : $15.80++
Regular Dine time: 90 mins
Choice of 9 soup bases :
Selected soup base: sour vege pork, tom yum, Sichuan spicy, tomato, Laksa or chicken soup
Premium soup base: collagen, prawn or Herbal soup
Operating Hours:
Wilkie Edge outlet
Lunch – 11am to 5pm
Dinner – 5pm to 12mn
No more buffet from 12 mn onwards, only ala carte available till 5 am.
Shaw House outlet
Lunch – 11am to 5pm
Dinner – 5pm to 11pm
Location:
Outlet 1: 8 Wilkie rd, #01-21, Wilkie Edge, s228095
Oulet 2: 350 Orchard rd, lv 4, Shaw House, S238868
Reservations:
Call them at (+65) 6509 6194 (Wilkie Edge)
Call them at (+65) 6219 0777 (Shaw House)
Brought to you by Hai Xian Lao (海鲜捞)