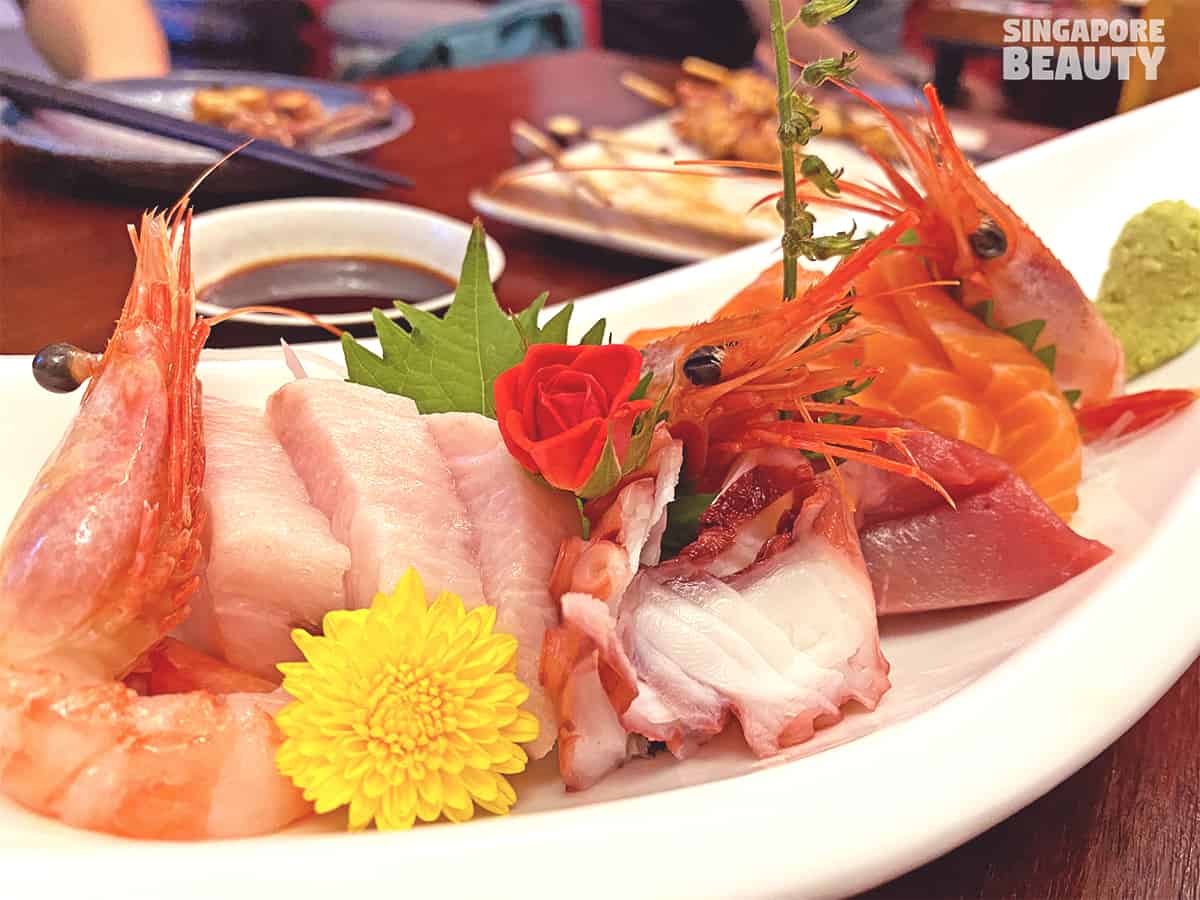 Fukusen Izakaya Japanese Restaurant is the place to go for some above average sashimi platter, yakitori and tempura with great plating.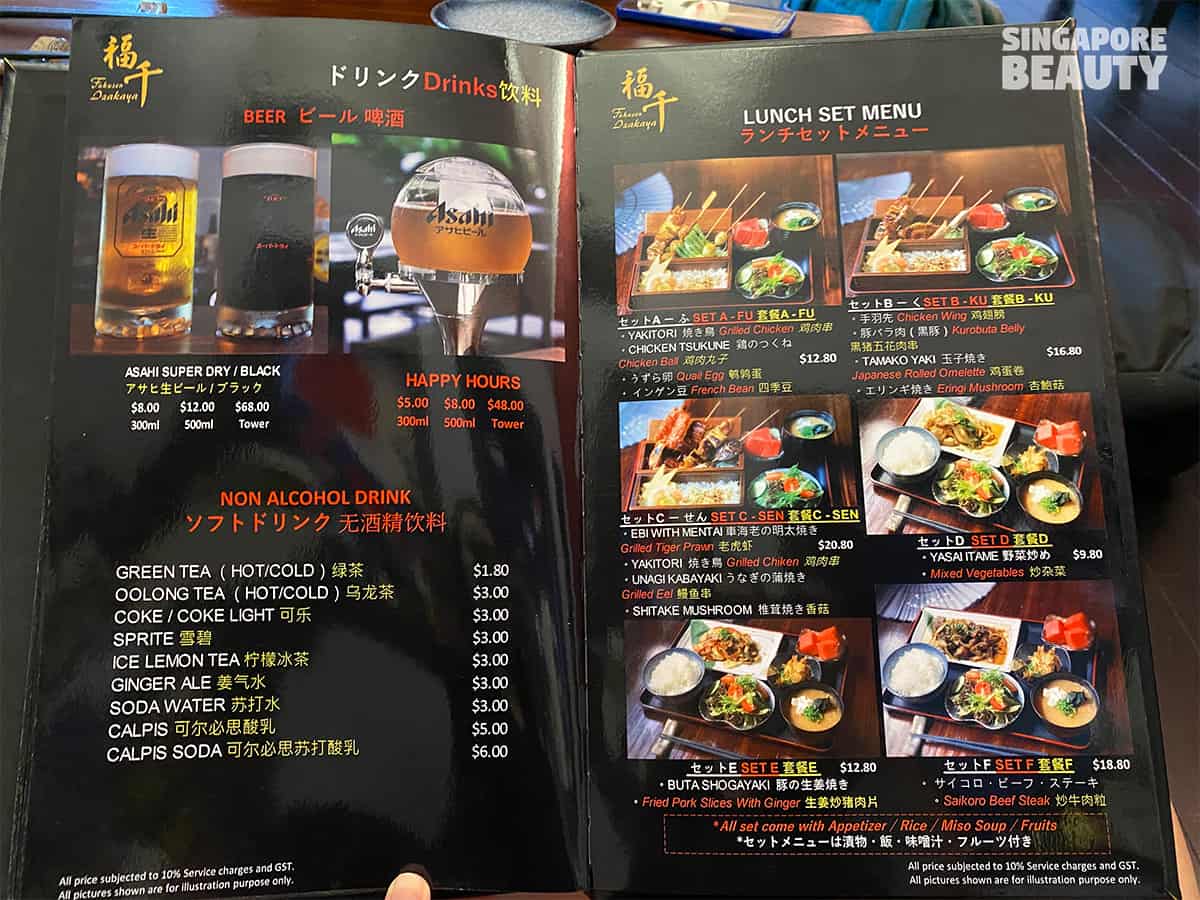 Fukusen Izakaya Japanese Restaurant is also a popular lunch venue for those who are looking for a quick bento lunch set menu.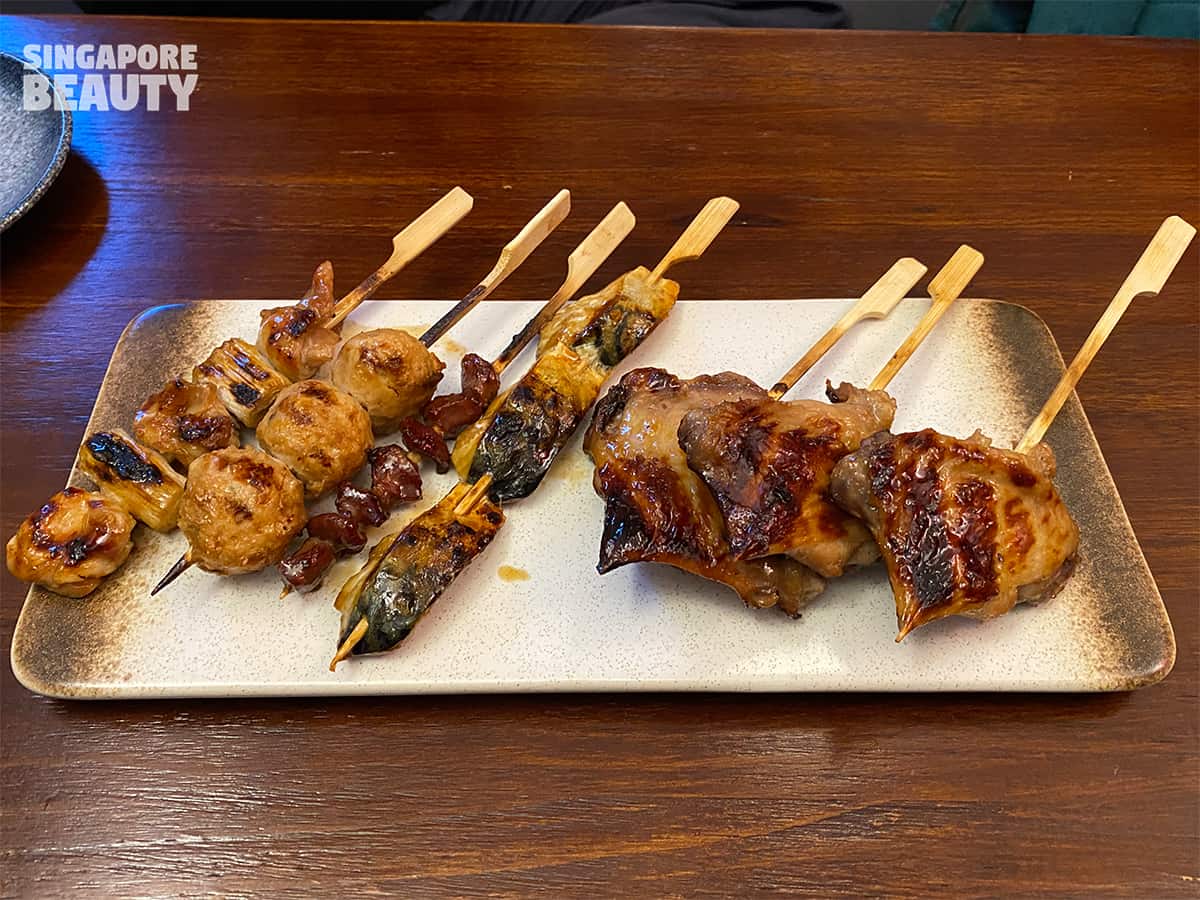 Fukusen Izakaya has garnered mostly positive reviews from those who visited it. They are also popular for their yakitori. This is a mixed platter of grilled chicken with scallion, chicken tsukune (chicken meatballs), gizzard, sea salt saba and chicken wings.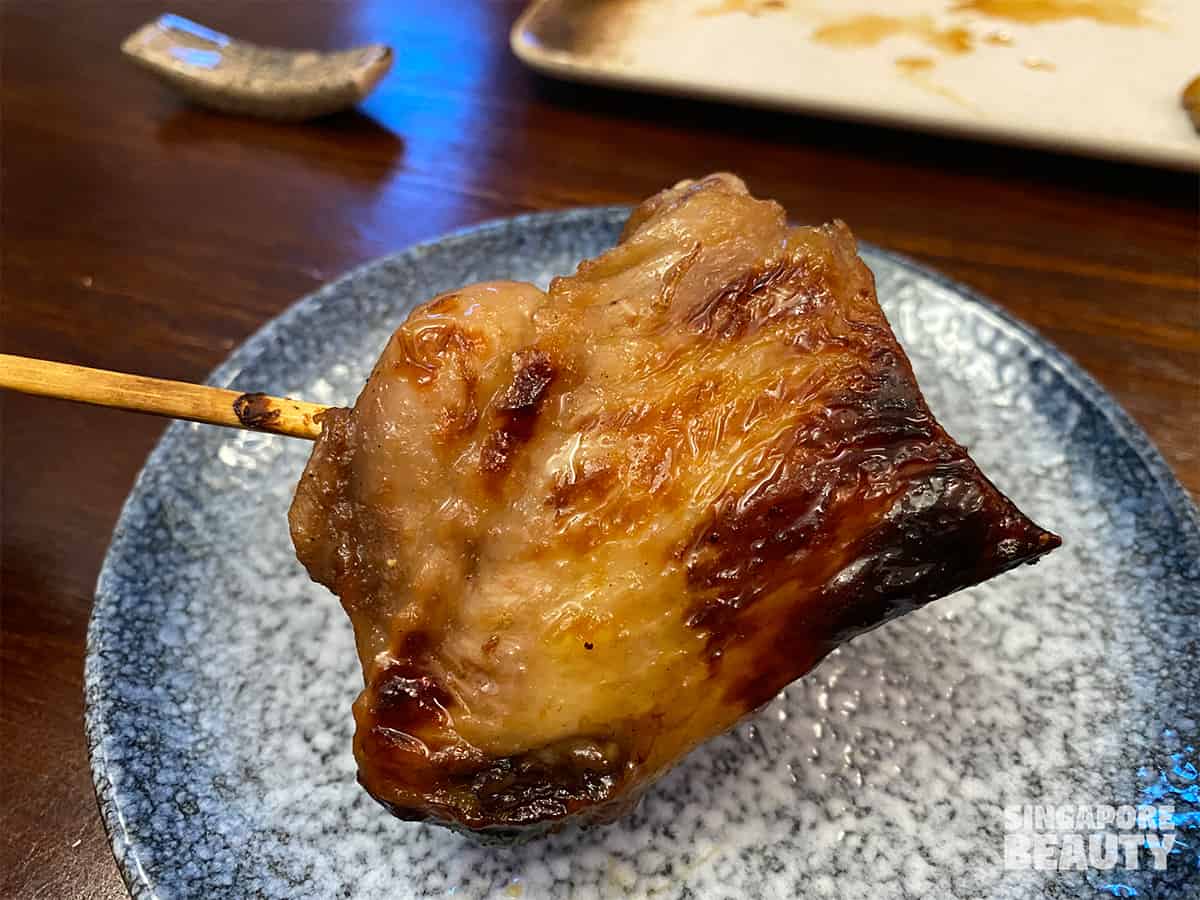 The Fukusen Izakaya yakitori is charred to just evoke a nice smoky flavour without being overly burnt and bitter. Waiting time is expected for these yakitori items as they are grilled to order. Nice light crunch from the chicken skin and juicy meat.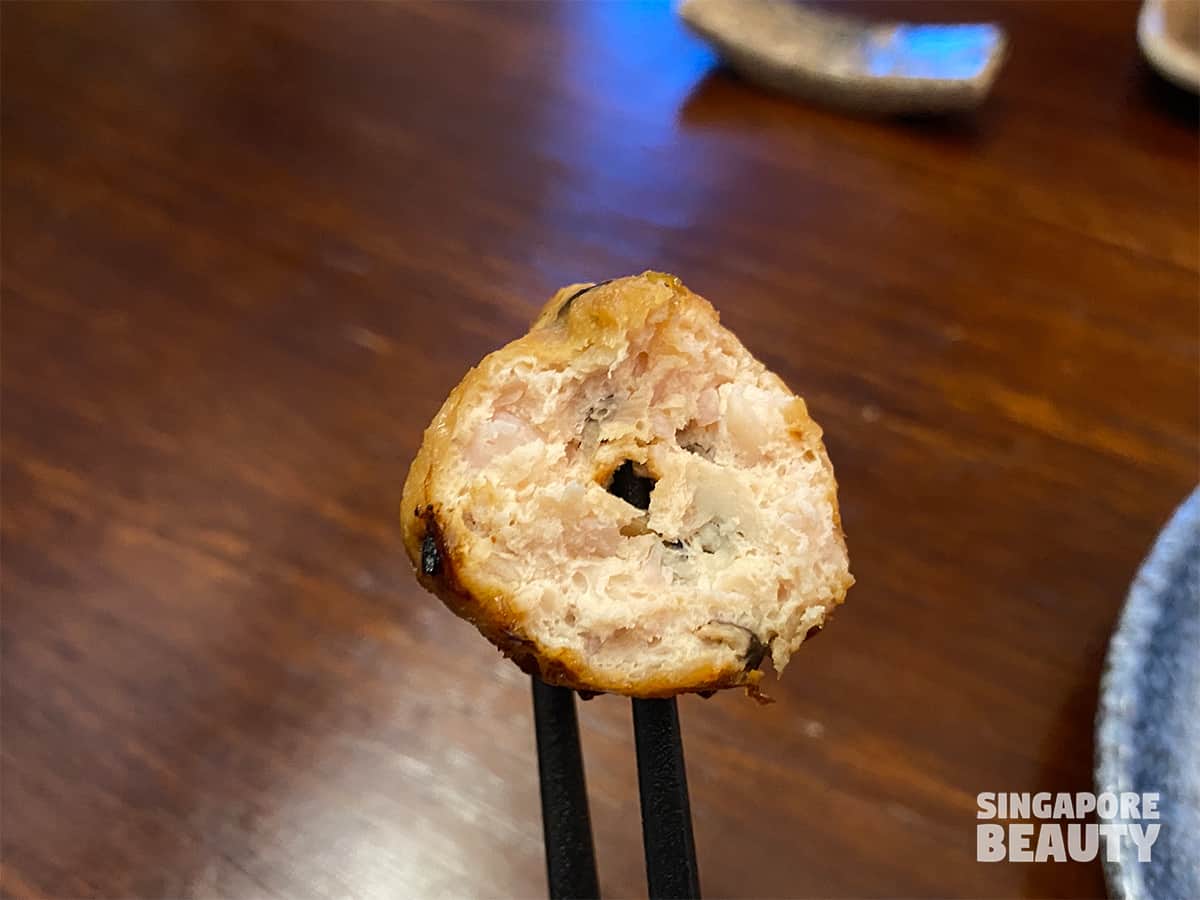 Chicken tsukune (chicken meatballs) has a bouncy chew to it with extra crunch from the soft cartilage bones that is mixed into this meatball.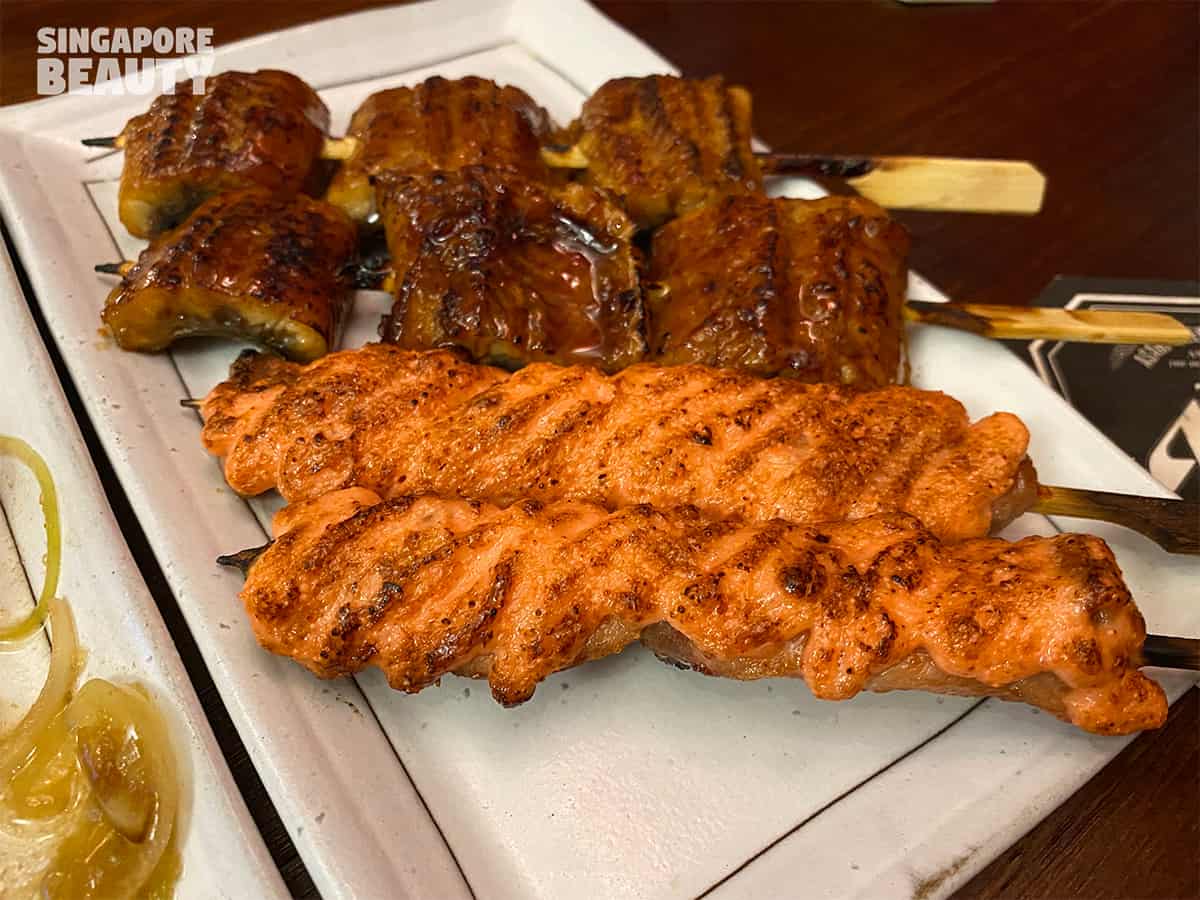 Grilled unagi and mentaiko chicken mixed platter – The grilled unagi was not the best we have tasted so far, for serious unagi lovers, you can skip this. You cannot go wrong with anything mentaiko at Fukusen Izakaya or any other place. The mentaiko chicken yakitori is definitely creamy and umami.
Check out their occasional beer tower promotion with their crew, this beer tower easily feeds 3-5 pax and is perfect for those yakitori munchies.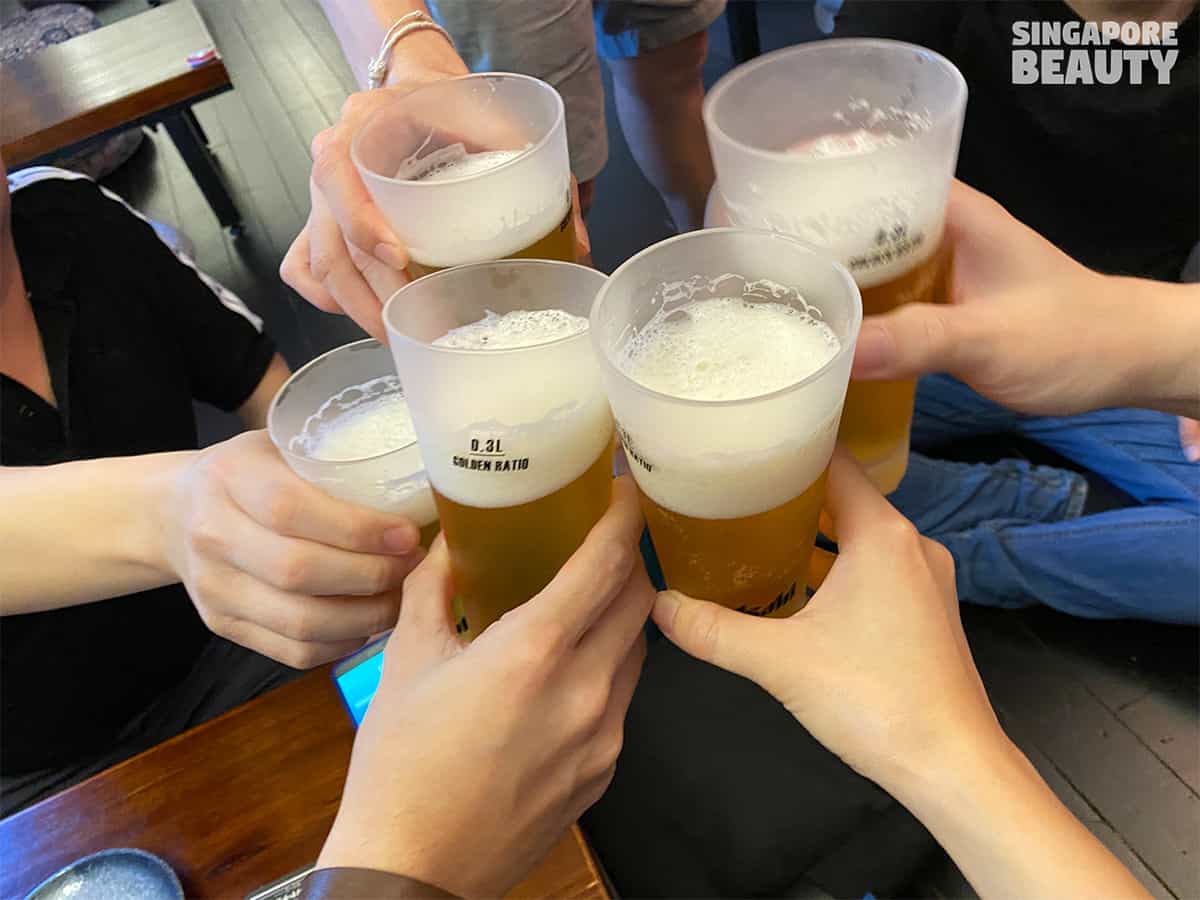 Best way to usher in the new year with some ice cold beer tower.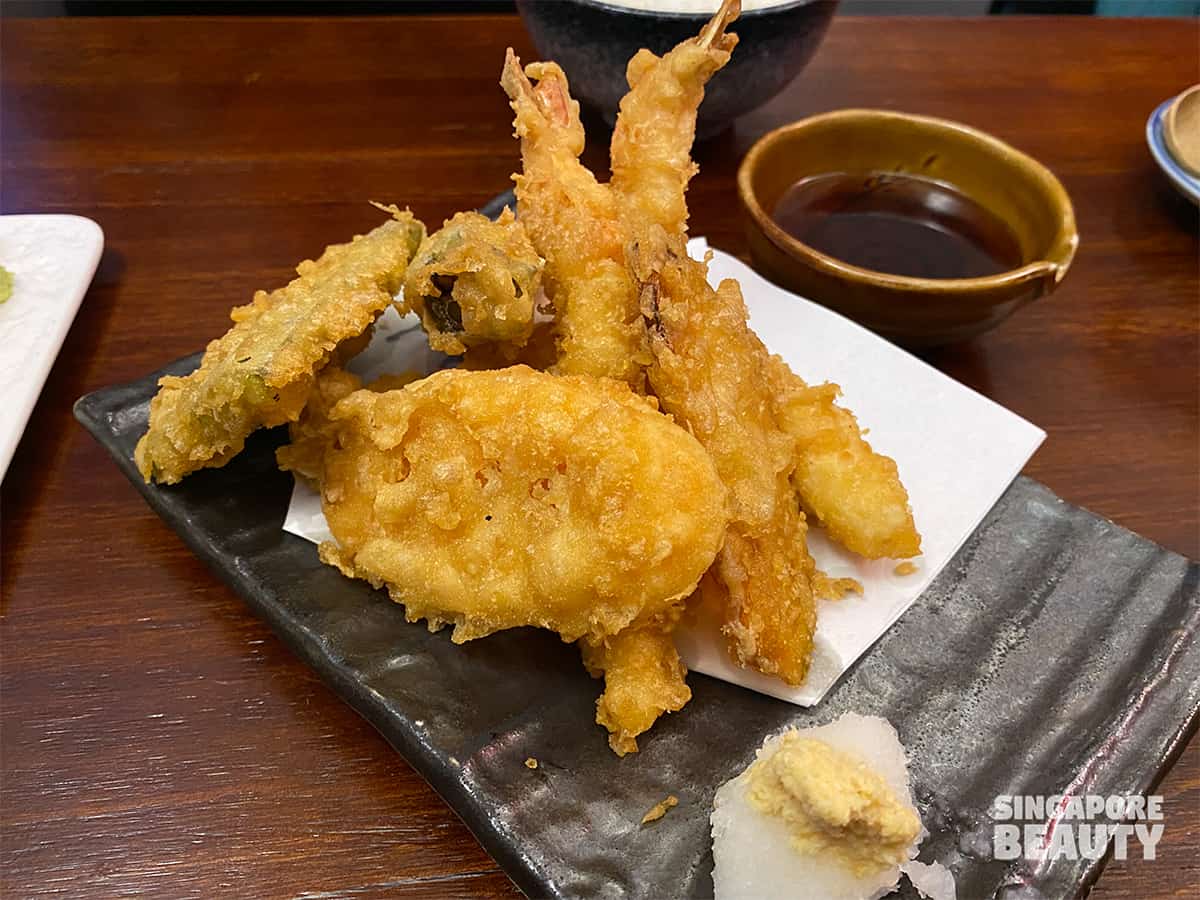 Tempura Moriawase consist of a mixture of batter fried vegetables and shrimps. The vegetables are coated in a light batter that allows the natural sweetness of the green to shine through. The tempuras are well fried with a soft crunch from the shrimp.
Chawanmushi are served hot from the traditional teacup with lid. The texture is smooth and silky with a good amount of ingredients.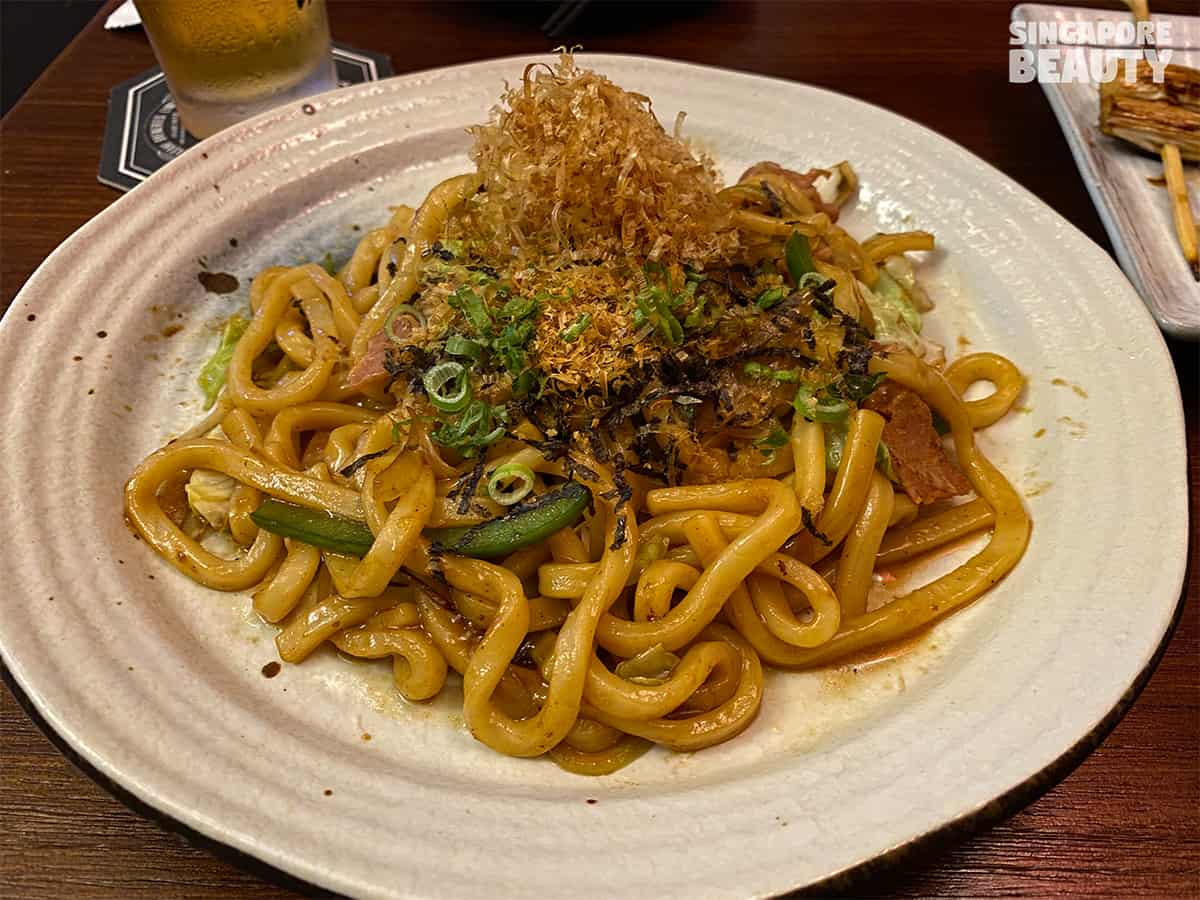 Yaki udon is on the greasy spectrum and definitely umami with savoury toppings such as bonito floss. This is a single serving and if you are sharing this, is recommended to add on other sashimi items.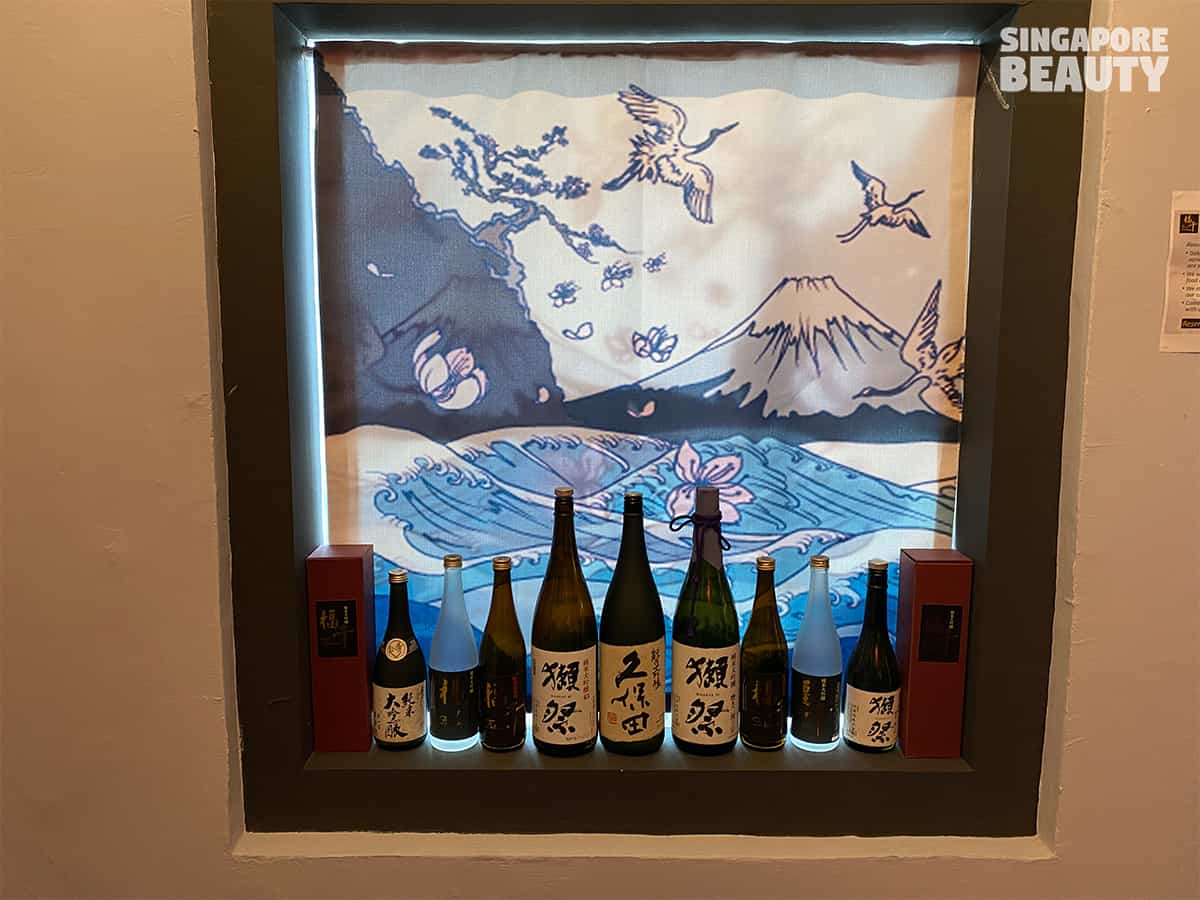 Fukusen Izakaya also have a good range of sake such as their Fukusen special junmai, daiginjyo and more.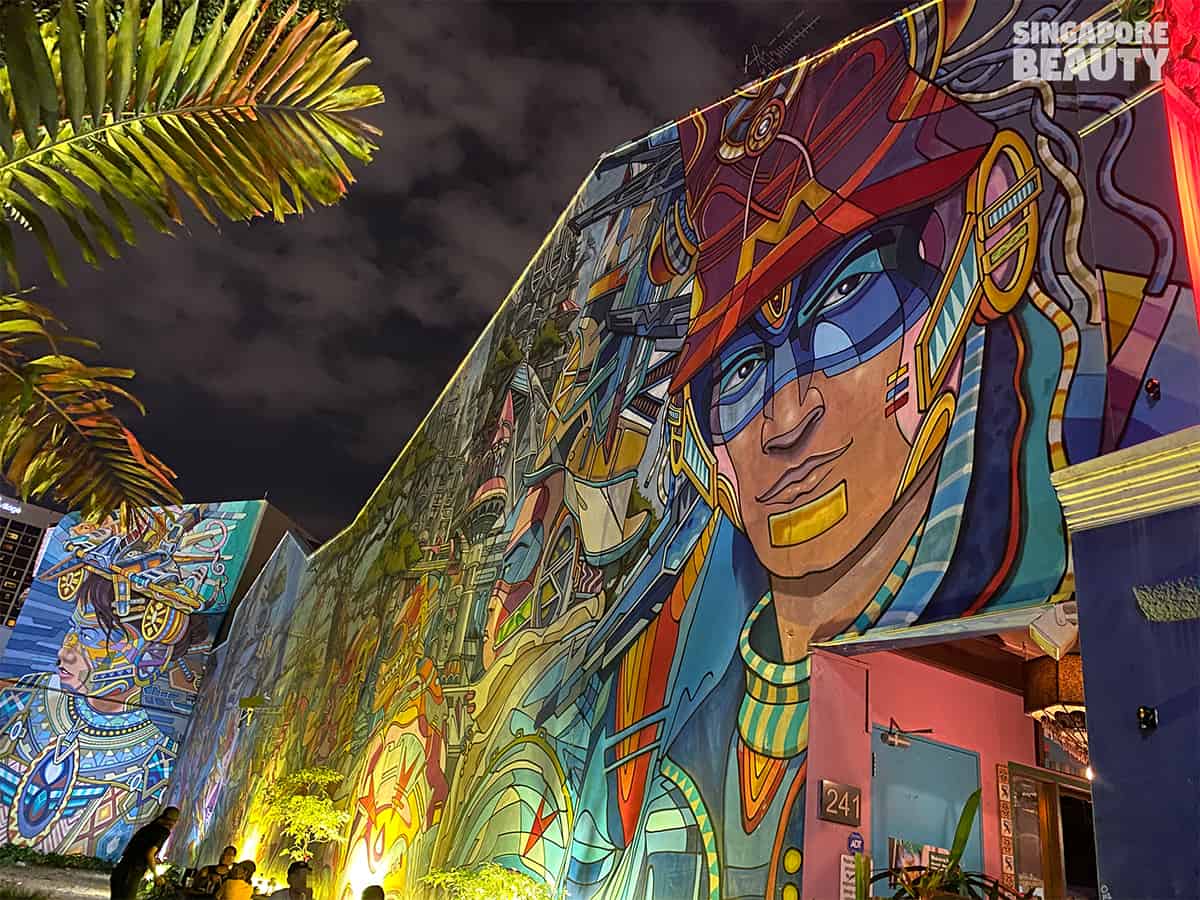 Since it is in close proximity to Haji Lane, do take a stroll along the mysterious Haji Lane at night with its murals and bustling night scene.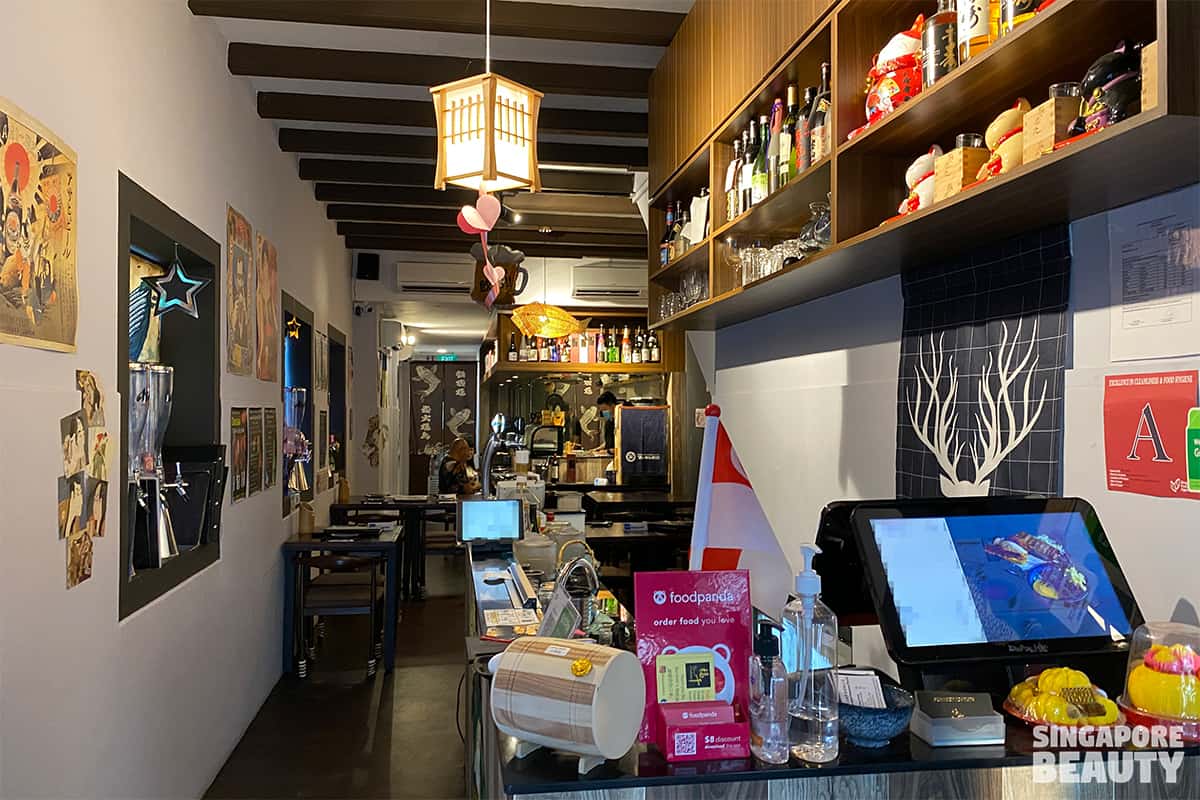 Fukusen Izakaya has two level of dining space available. Level one of the restaurant are mostly table seats or sashimi bar counter seats.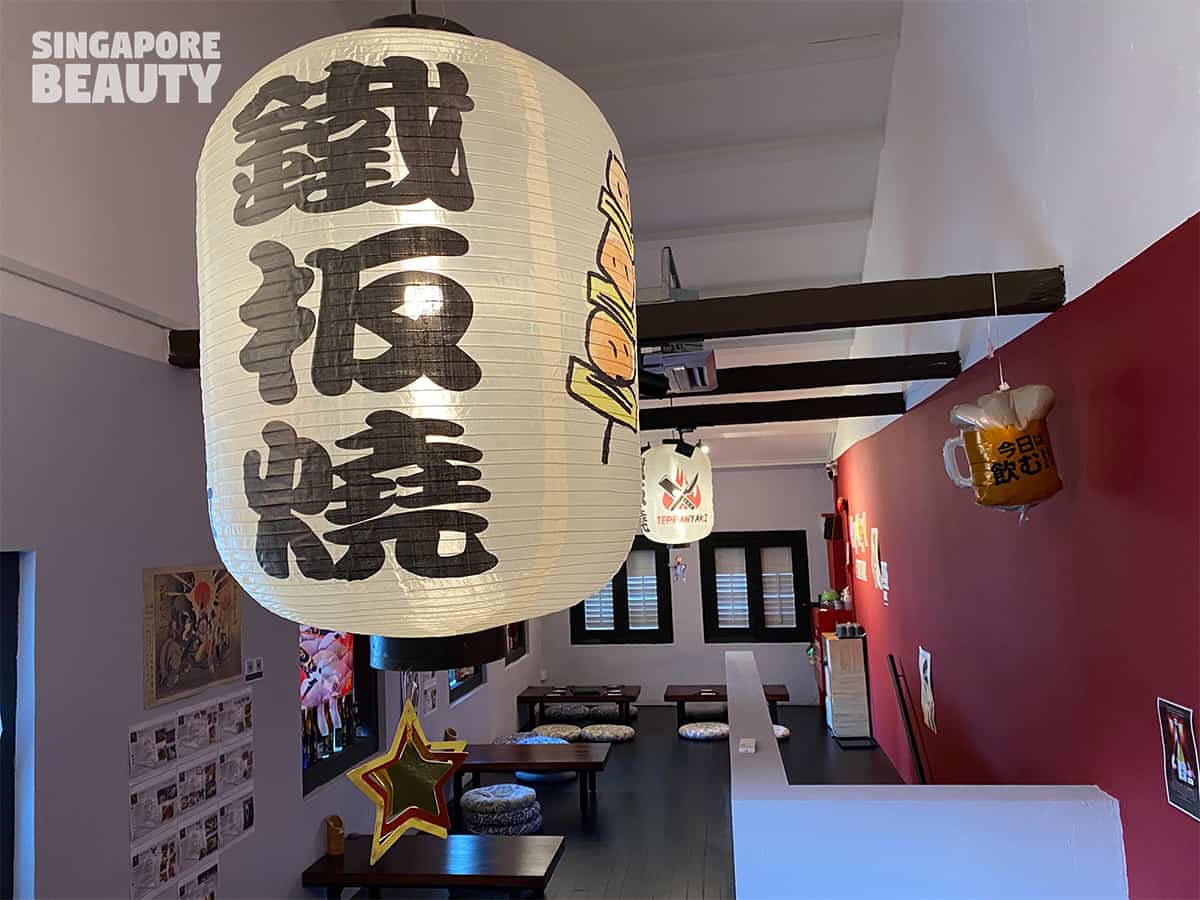 If you proceed to upstairs level 2 dining space of the restaurant, it is a more casual setting. This is a no shoe zone where you sit on the timber flooring cross-legged with a low table.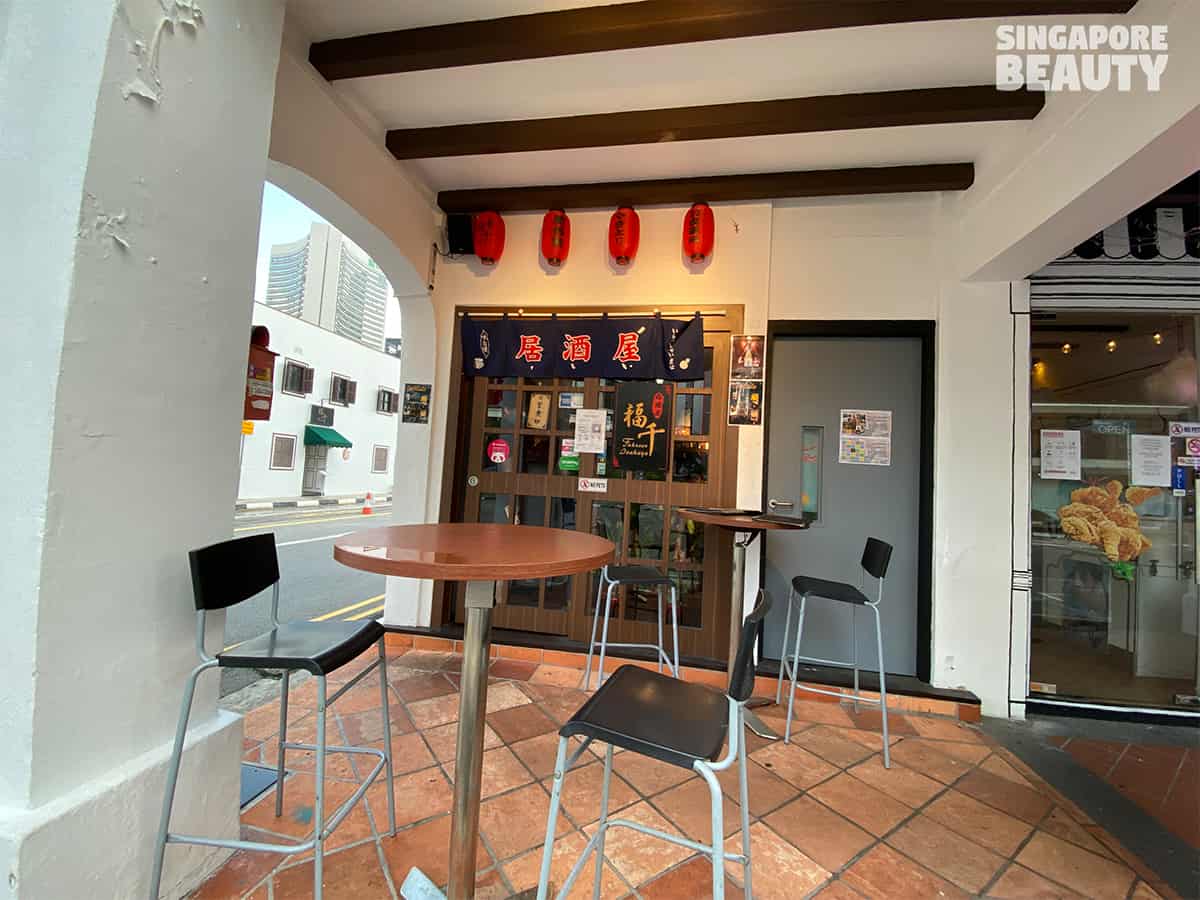 Fukusen Izakaya is located at the end of a walkway and has a discrete sliding door entrance. See you there.
Fukusen Izakaya Location:
51 Jln Sultan
Singapore 198975
Opening hours:
11am- 2.30pm, 6.00pm-10.30pm daily except Sunday
For reservation: 69067401